70 Met Gala looks you can actually copy and wear yourself
The Met Gala is one of the biggest fashion events of the year. Actors, musicians, TV personalities and fashion designers rub shoulders on a red carpet, famous for its outrageous outfits. Many of them choose this event to go as big as possible with their clothing choices. The more creative your outfit, the more chance you get to be in the best dressed lists. What's more, fashion designers, seem to use the event to show their most unwearable dresses. However, today, we have gathered 70 Met Gala looks, which you can copy and actually wear to a special occasion yourself.
What is the Met Gala?
Formerly known as the Costume Institute Gala, it is a fundraising event, organised by the New York City's Metropolitan Museum of Art's Costume Institute. The event also marks the opening of the Institute's annual fashion exhibition. Each year, the ball has a different theme, which is in sync with the theme of the exhibition. All of the invited guests are expected to stick to this theme and dress accordingly.
Blake Lively attending the 2014 Met Gala in a Gucci gown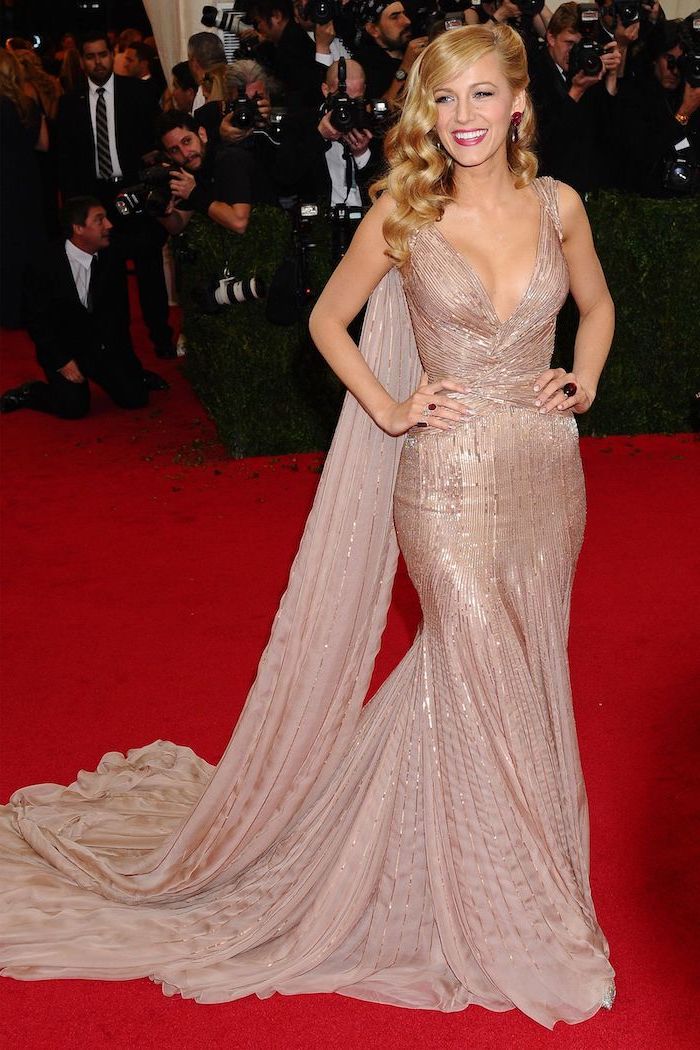 What is the Met Gala theme?
The theme is different every year. It corresponds with the theme of the Costume Institute's exhibition. Anna Wintour, Vogue's editor-in-chief, is a chair of the event. Each year, however, there are co-chairs, which are chosen according to their influence. Here is a list of the themes and co-chairs for the past 10 years:
2019 – "Camp: Notes on fashion", co-chaired by Lady Gaga, Harry Styles, Serena Williams and Alessandro Michele
2018 – "Heavenly bodies: Fashion and the Catholic imagination", co-chaired by Rihanna, Amal Clooney and Donatella Versace
2017 – "Rei Kawakubo/Comme des Garcons: Art of the in-between", co-chaired by Gisele Bundchen, Tom Brady, Katy Perry and Pharrell Williams
2016 – "Manus x Machina: Fashion in an Age of technology", co-chaired by Taylor Swift, Idris Elba and Jonathan Ive
2015 – "China: Through the looking glass", co-chaired by Jennifer Lawrence, Gong Li, Marissa Mayer and Wendi Murdoch
2014 – "Charles James: Beyond fashion", co-chaired by Bradley Cooper, Sarah Jessica Parker, Oscar de la Renta, Aerin Lauder and Lizzie and Jonathan Tisch
2013 – "Punk: Chaos to couture", co-chaired by Rooney Mara, Lauren Santo Domingo and Riccardo Tisci
2012 – "Schiaparelli and Prada: Impossible Conversations", co-chaired by Carey Mulligan and Miuccia Prada
2011 – "Alexander McQueen: Savage Beauty", co-chaired by Colin Firth and Stella McCartney
2010 – "American woman: Fashioning a national identity", co-chaired by Oprah Winfrey and Patrick Robinson
2009 – "The model as muse: Embodying fashion", co-chaired by Kate Moss and Justin Timberlake
Camille Belle in 2012, wearing Ralph Lauren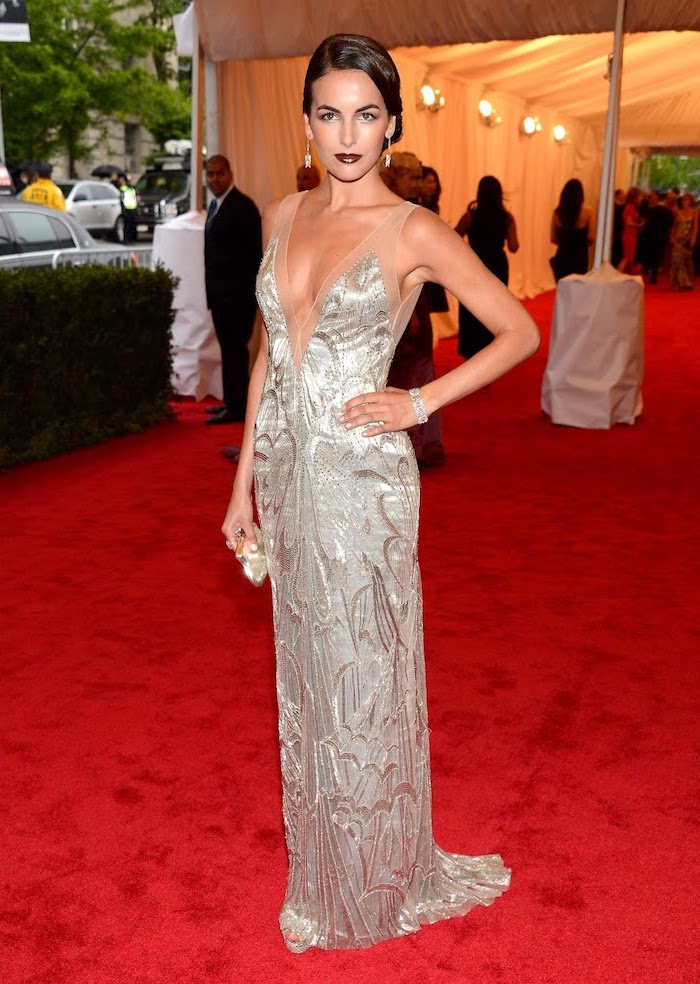 Emily Blunt looks stunning in Calvin Klein at the 2012 Met Gala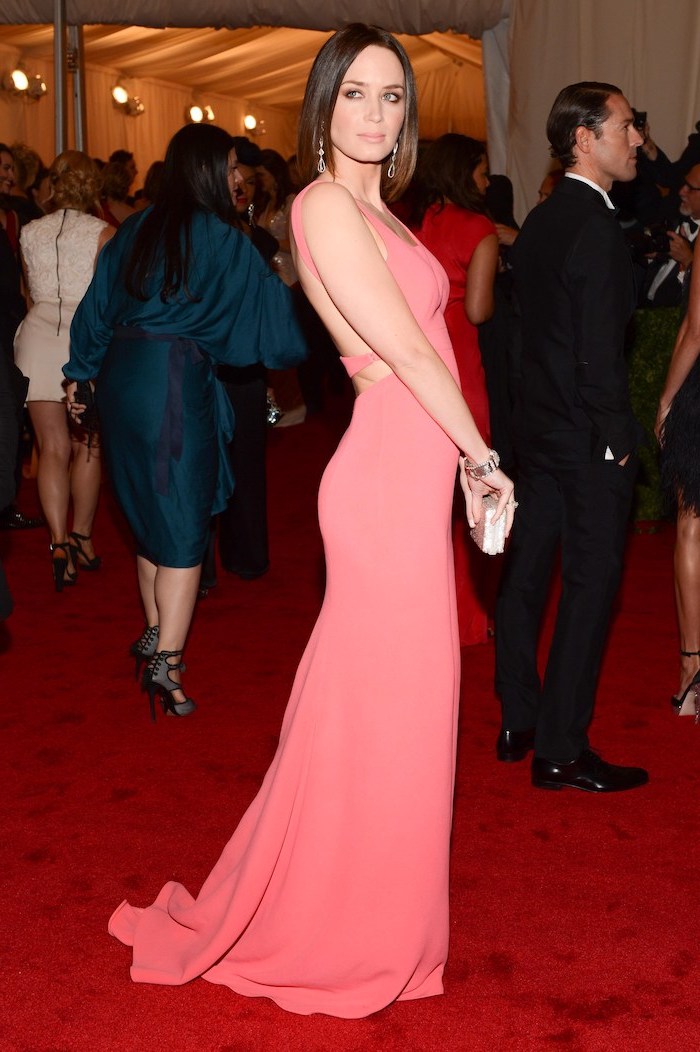 Gigi Hadid and Zayn Malik, following the Manus x Machina theme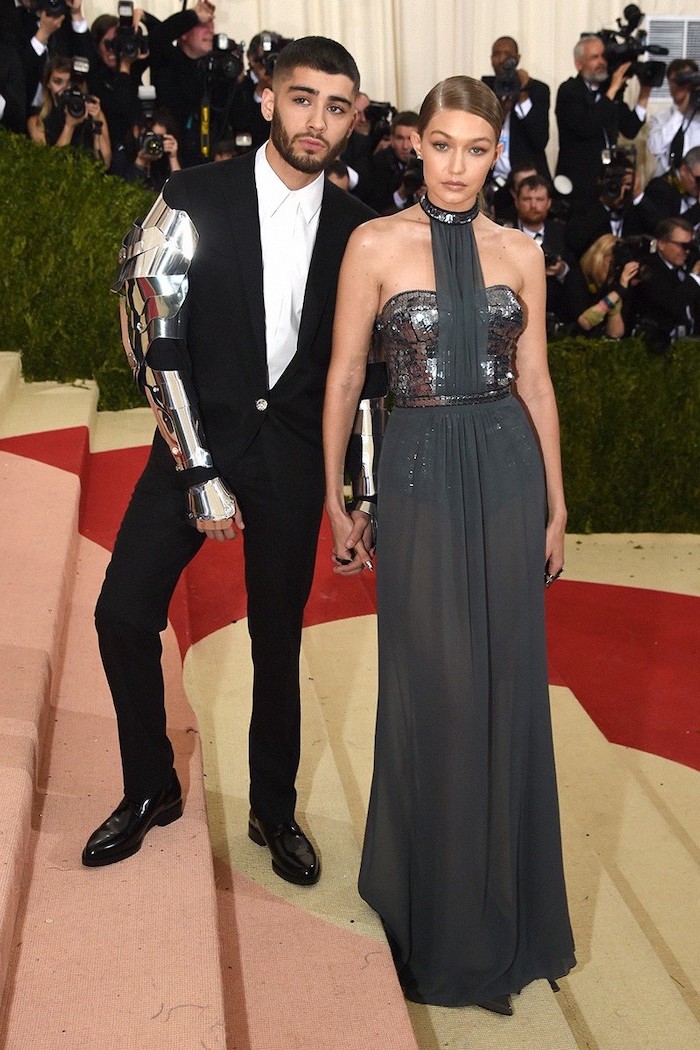 Gigi Hadid in Diane Von Furstenberg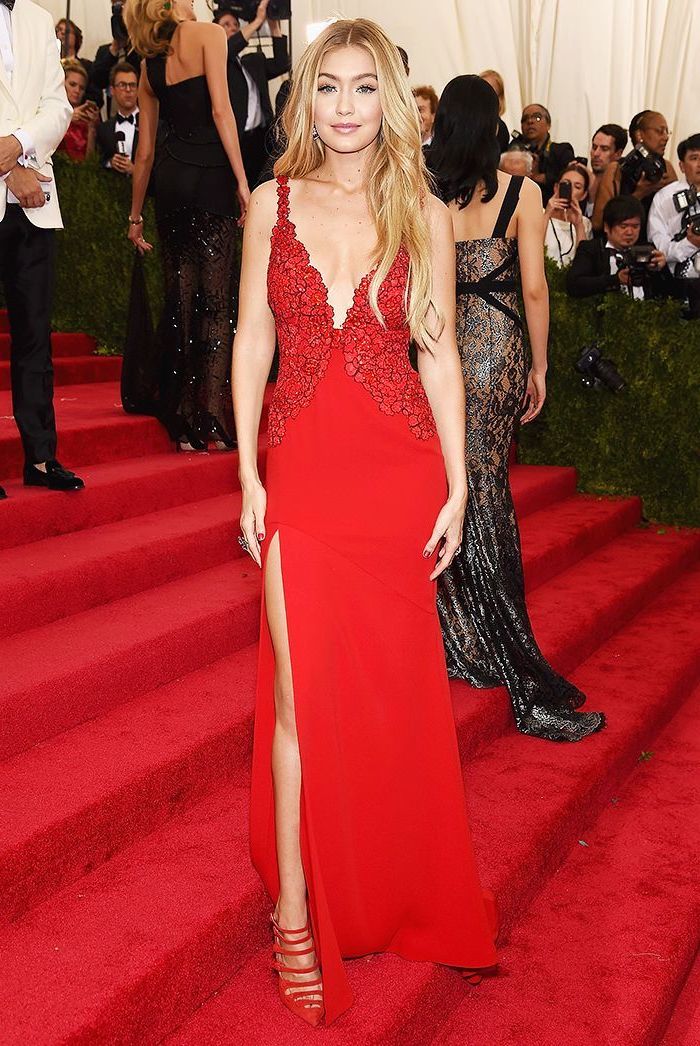 Olivia Munn wore H&M at the 2018 Gala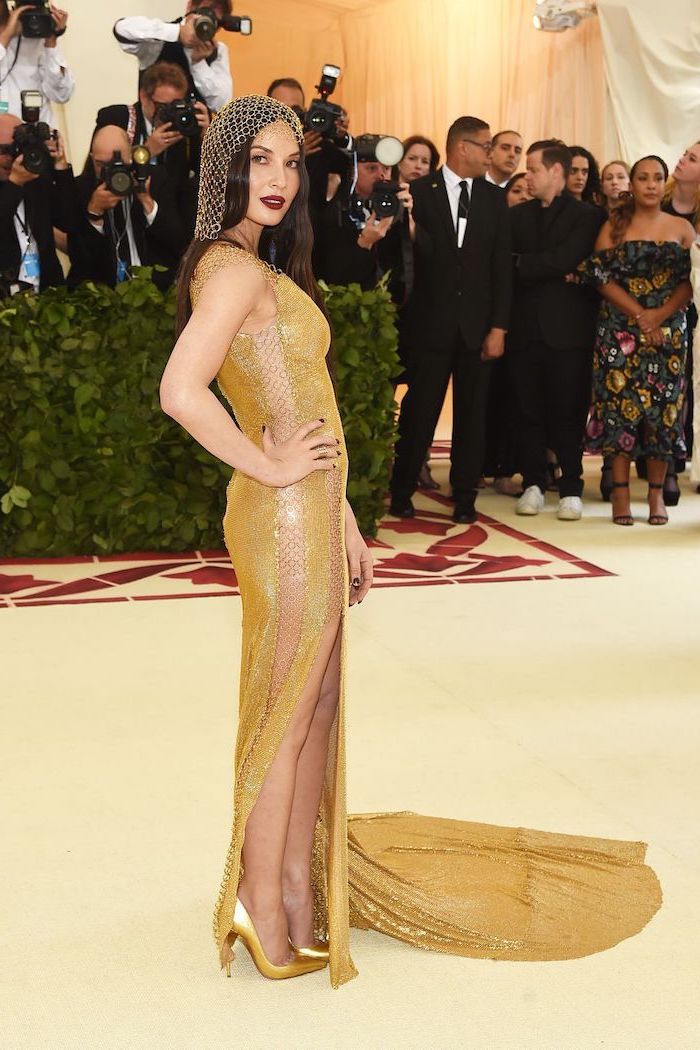 Bonus: Super funny reactions to the 2019 Met Gala looks
Ciara also wore H&M in 2016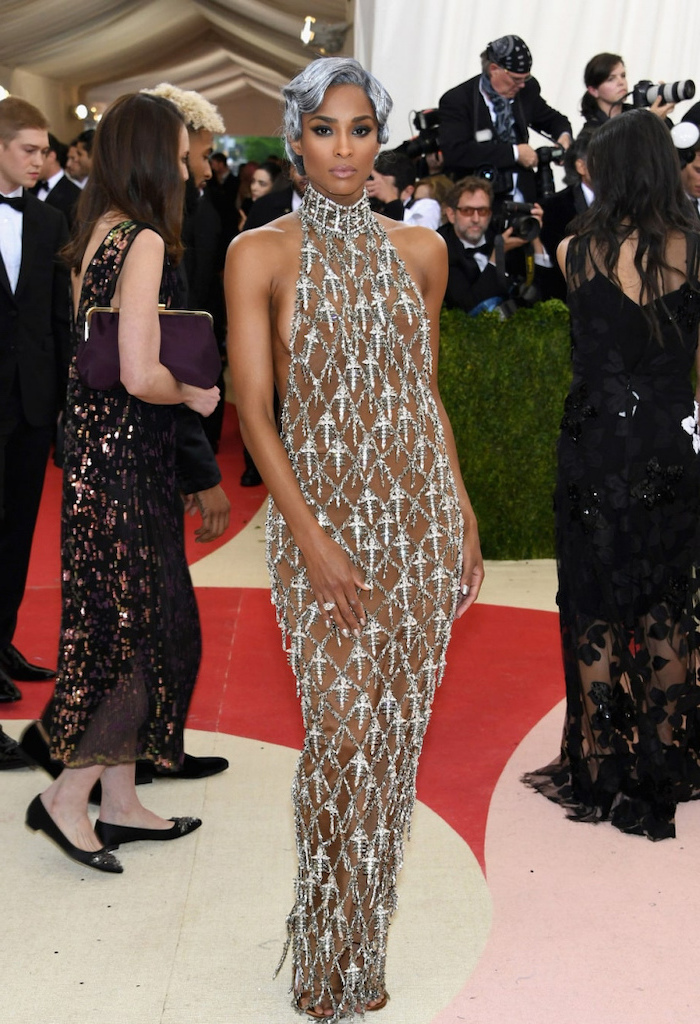 Gwyneth Paltrow in 2011 wearing a Stella McCartney dress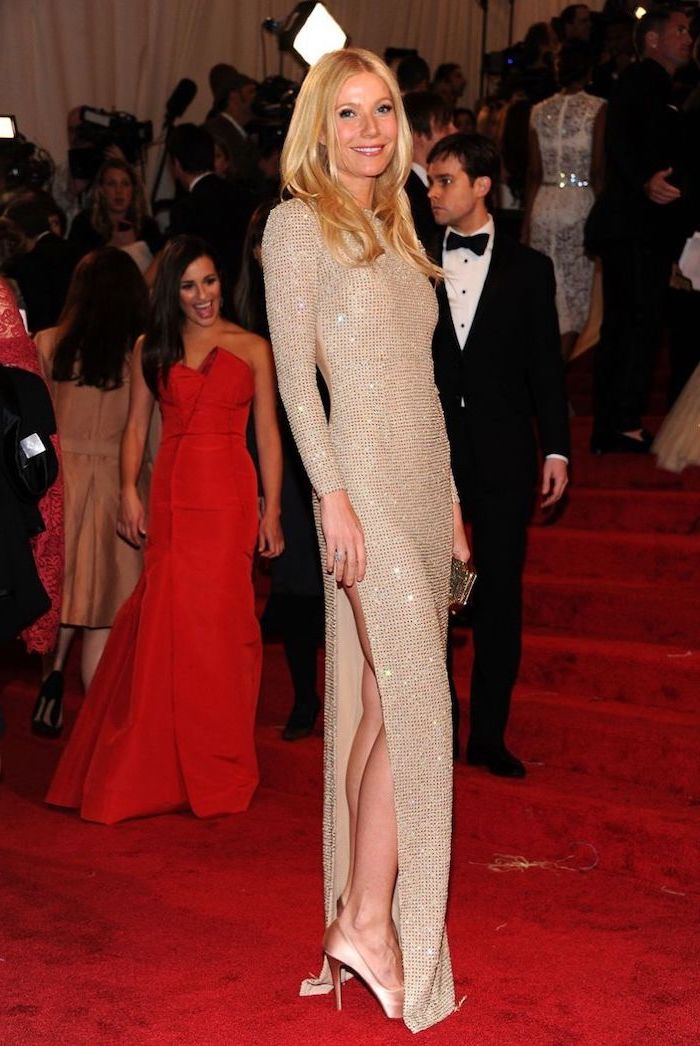 January Jones' 2012 Atelier Versace gown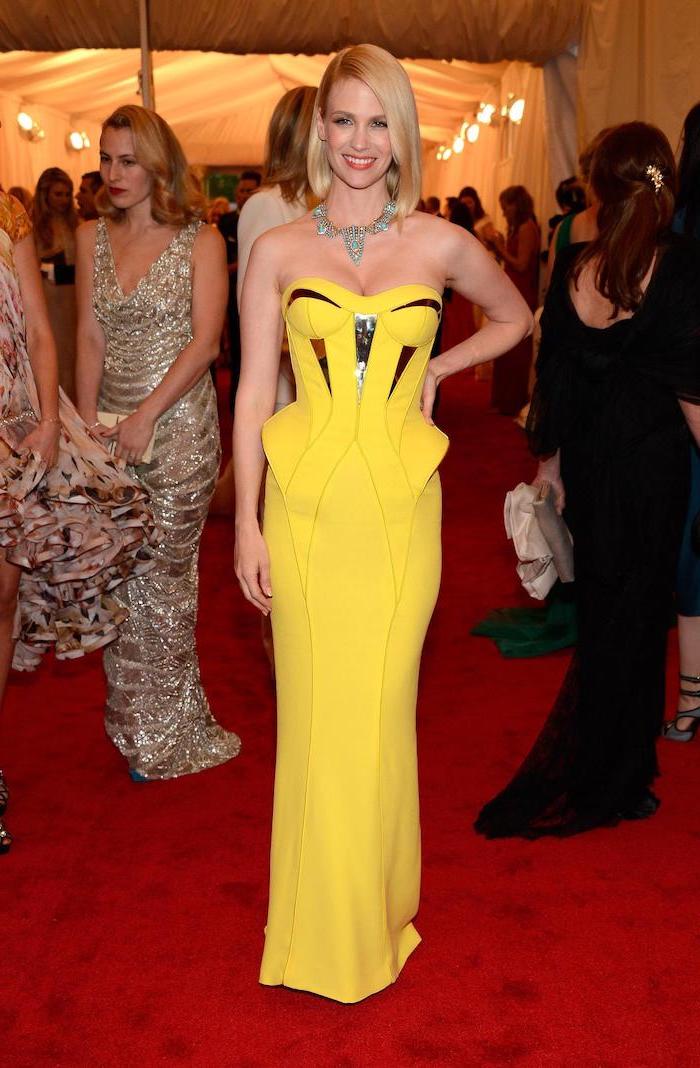 Jennifer Lopez, one of the most beautiful women in the world, attending the 2010 Met Gala in Zuhair Murad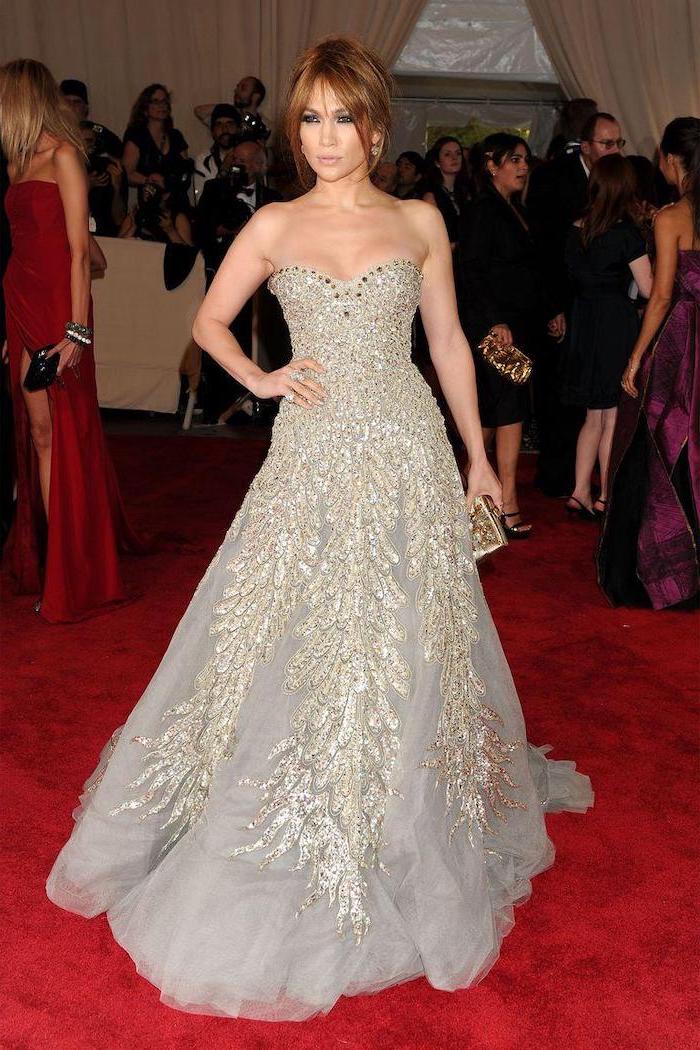 Another Atelier Versace gown, worn by Kendall Jenner in 2016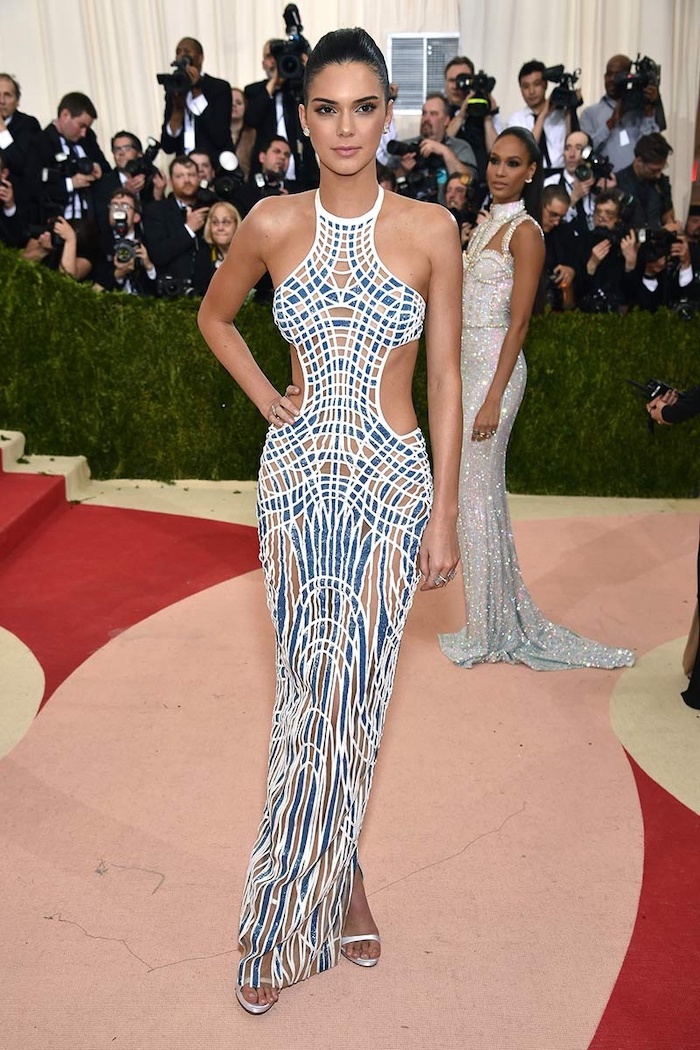 The Kardashian/Jenner clan seem to be a fan of Atelier Versace – Kim Kardashian wearing the famous brand in 2018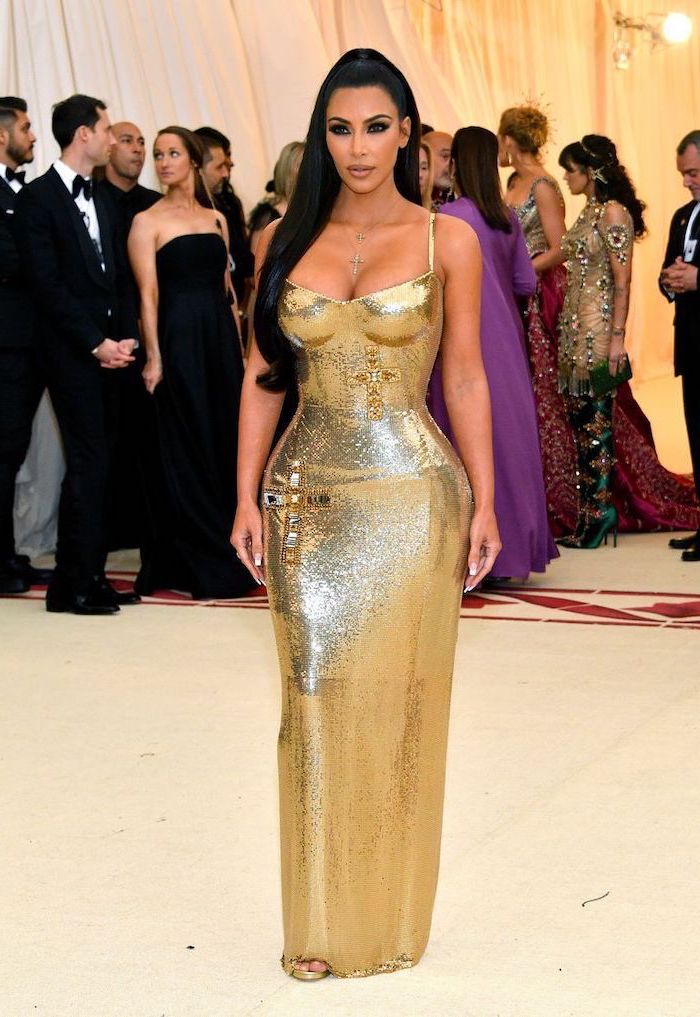 Model Lily Aldridge wearing Michael Kors at the 2016 Met Ball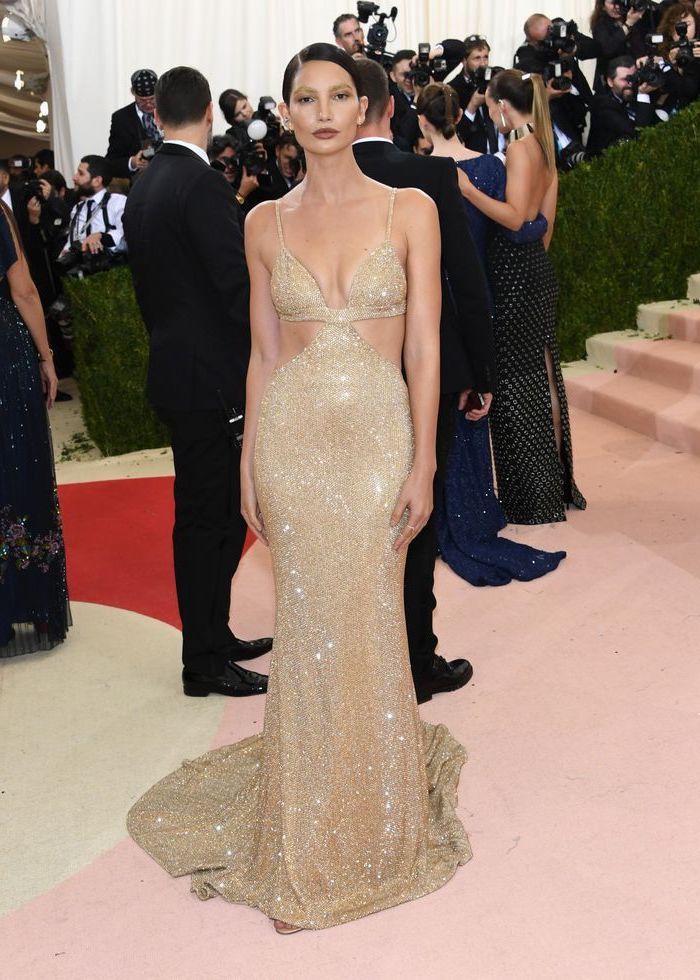 Maria Sharapova wearing a dress by Colombian designer Juan Carlos Obando in 2016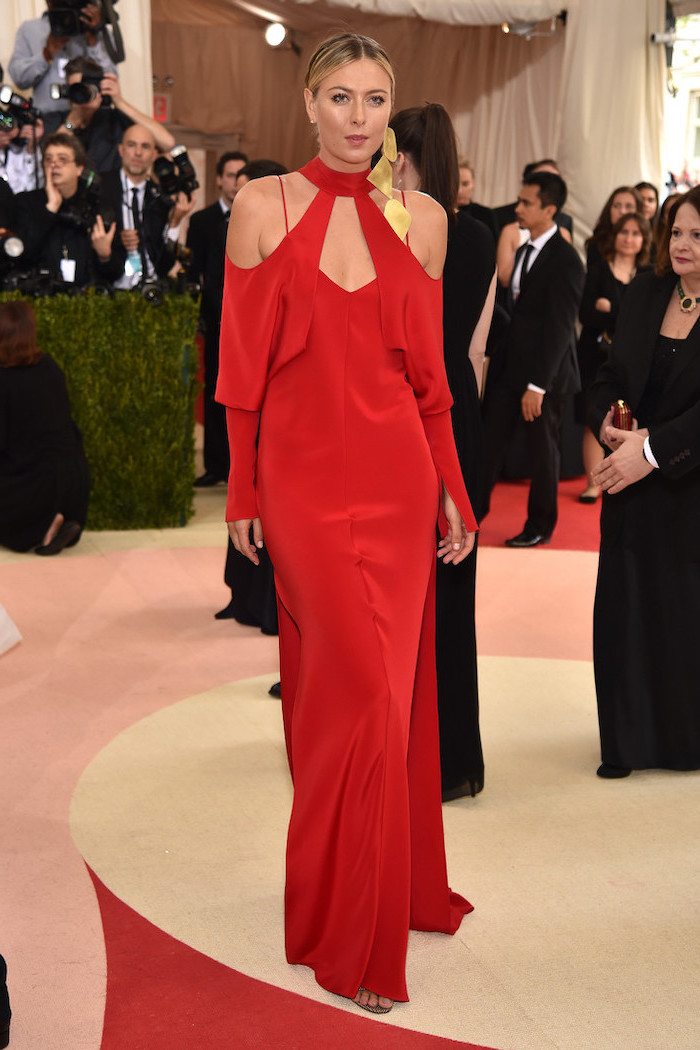 Dakota Johnson in Chanel, attending the Ball in 2015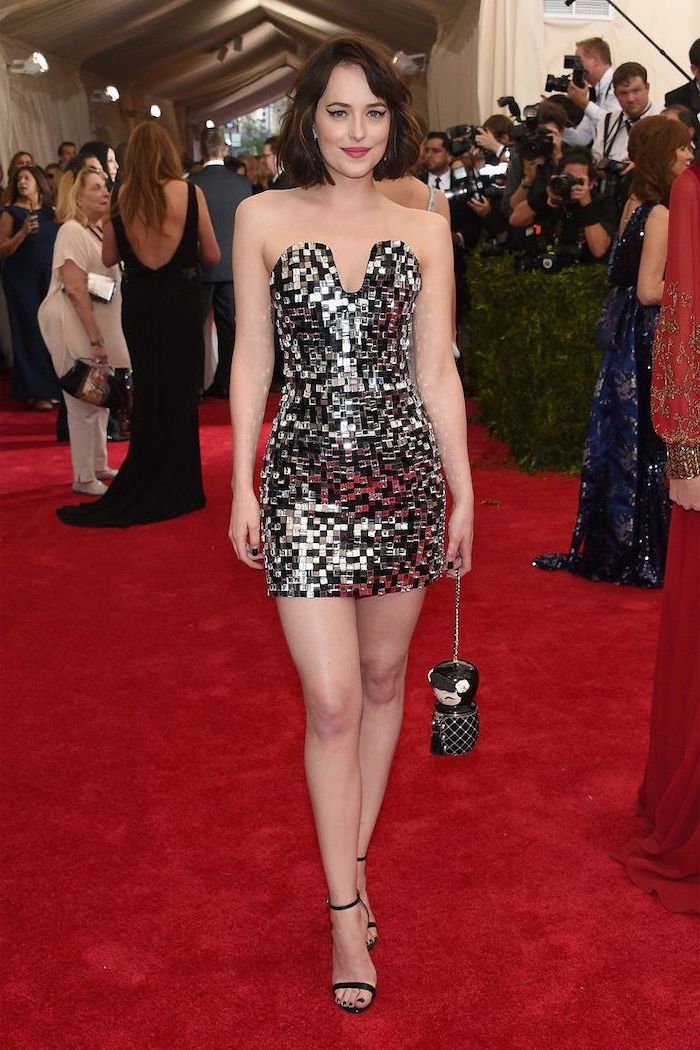 Rosie Huntington-Whiteley in Burberry in 2011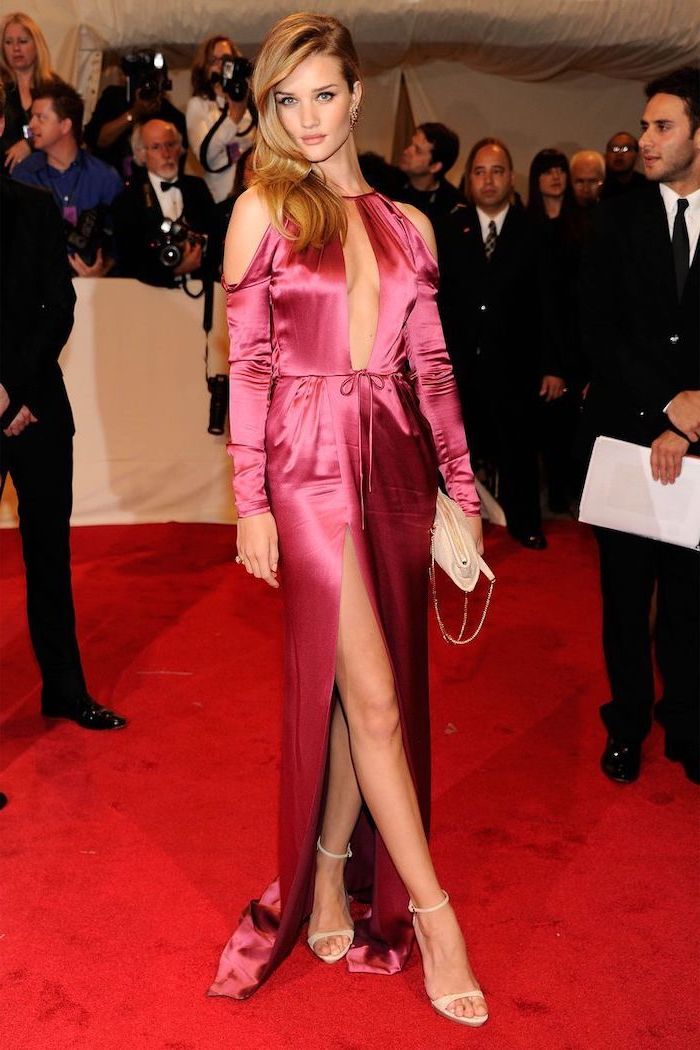 Usually one for outrageous outfits, Rihanna opted for a simpler, yet statement making look by Dolce & Gabanna in 2009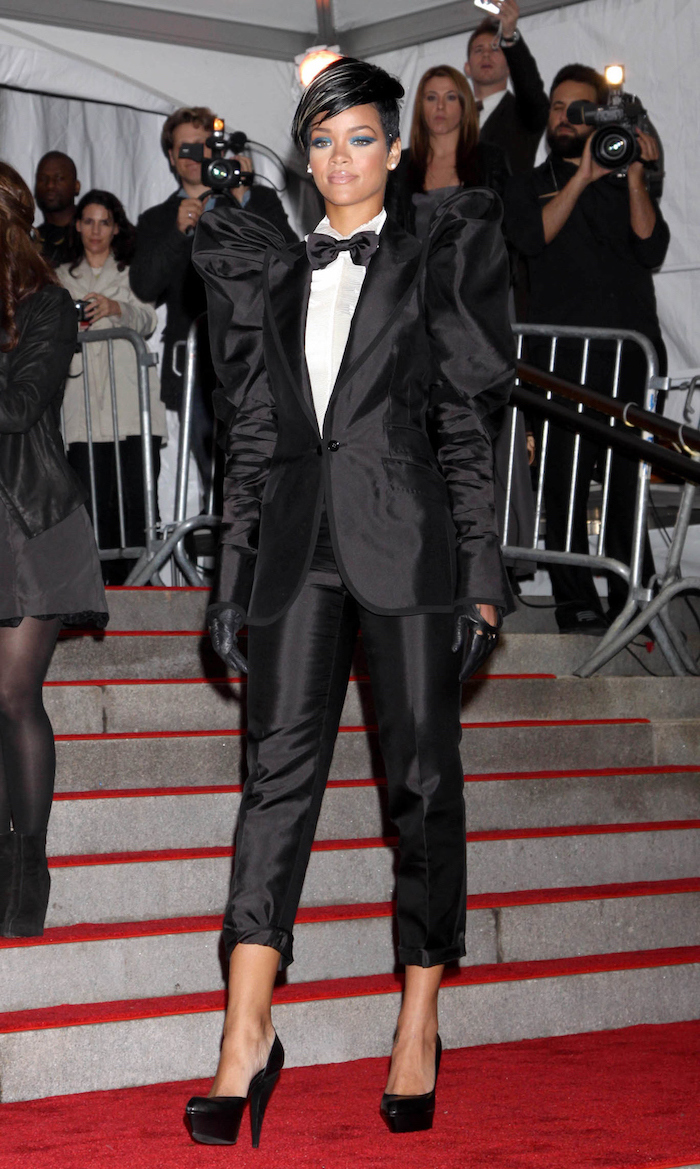 Cameron Diaz's Stella McCartney dress looked gorgeous in 2012, but it looks very trendy for 2019, as well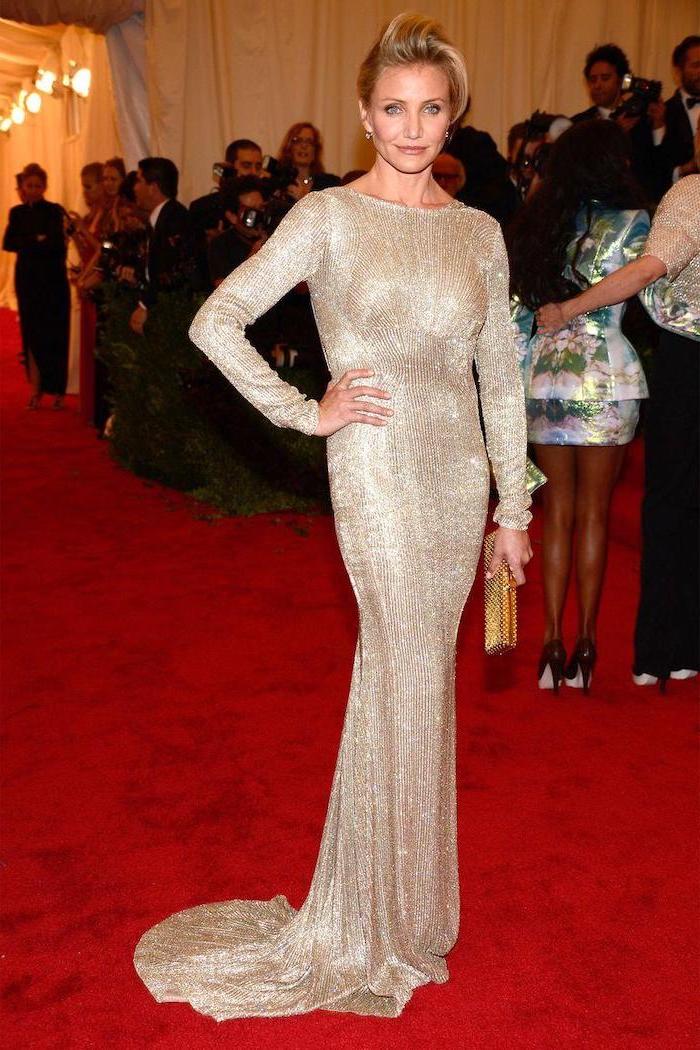 Kim Kardashian in Balmain for the 2016 Met Gala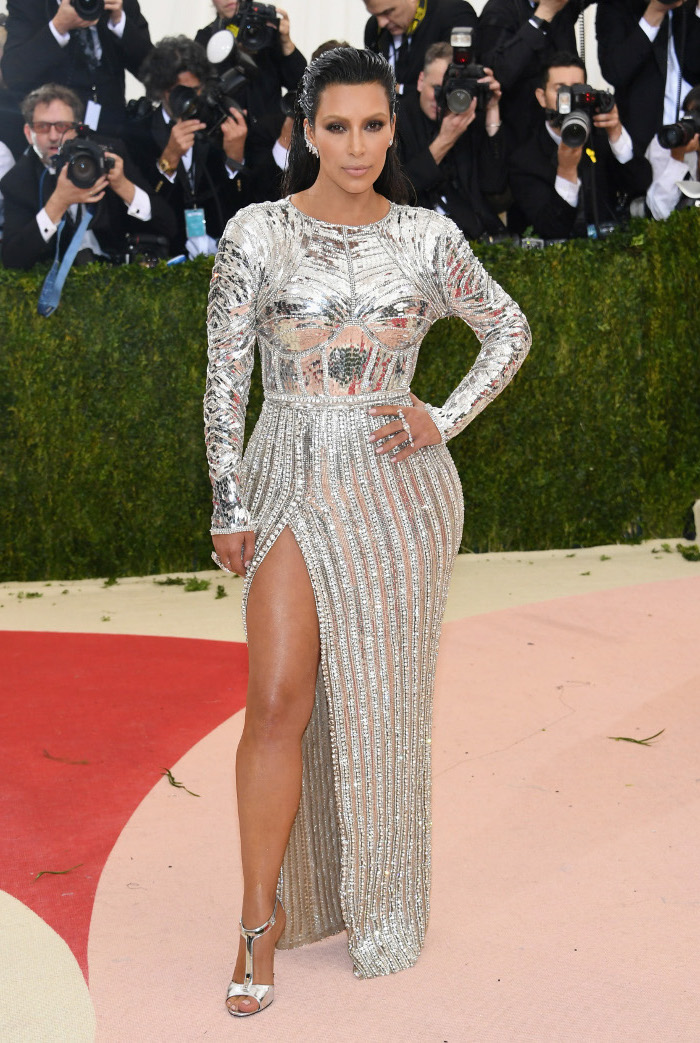 Anne Hathaway in Valentino in 2010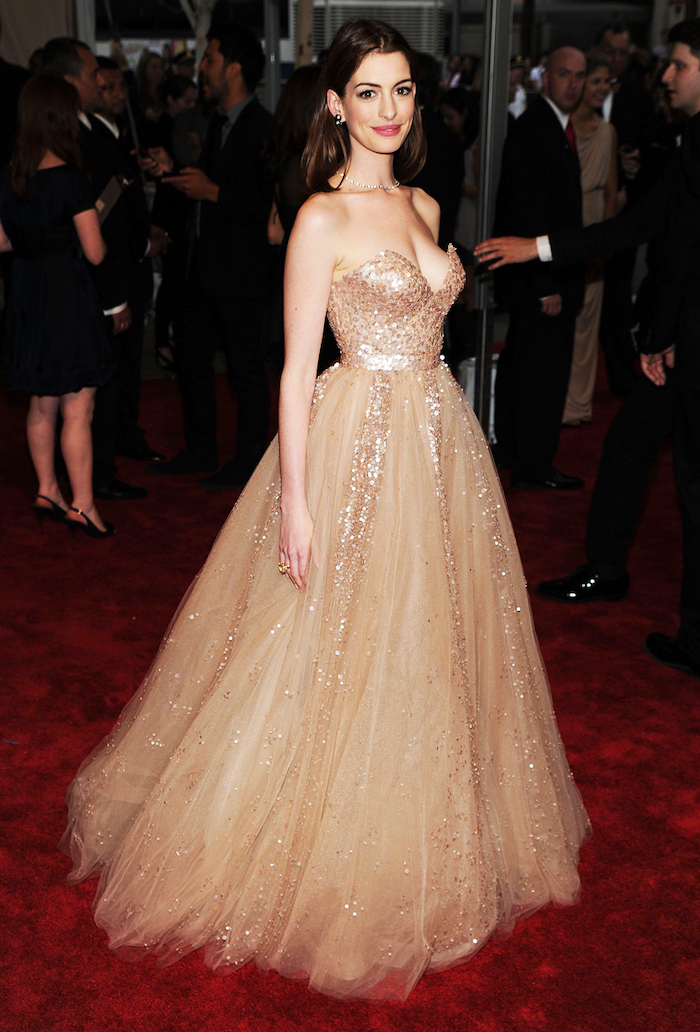 Zendaya in 2016, wearing Michael Kors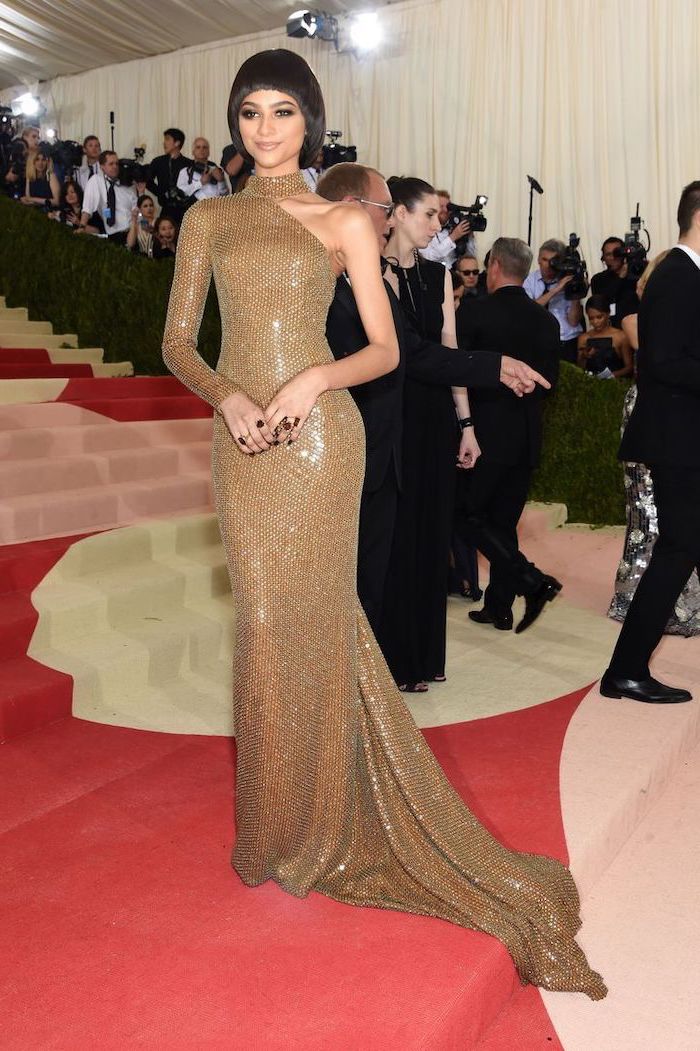 Naomi Campbell in 1990, looking as stunning as ever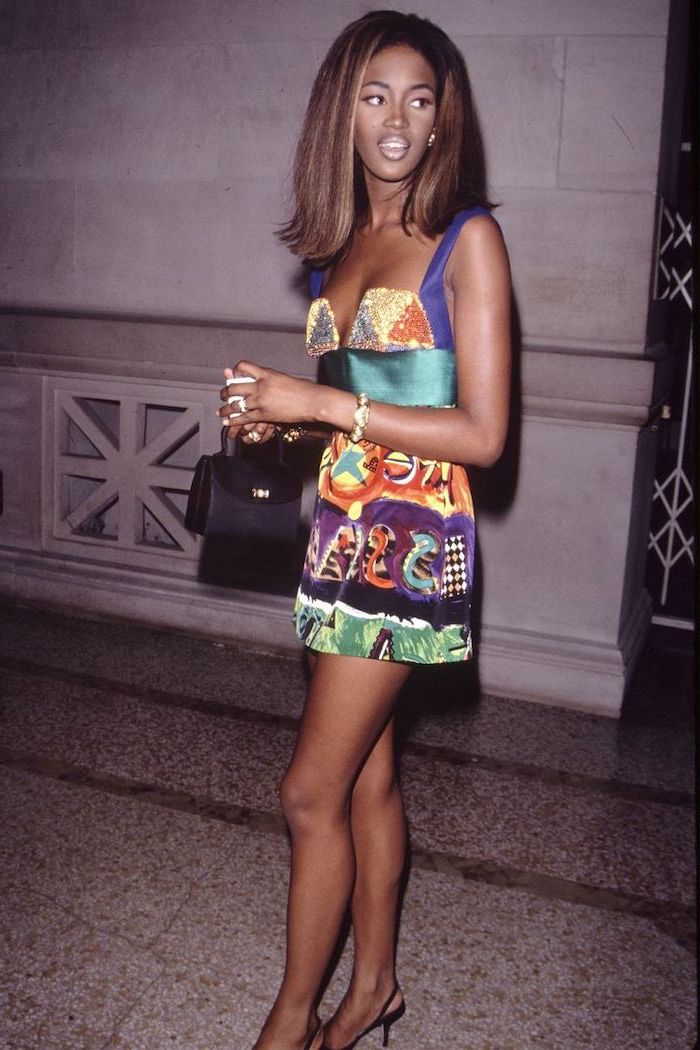 Arizona Muse, attending the Ball in 2014, wearing Ralph & Russo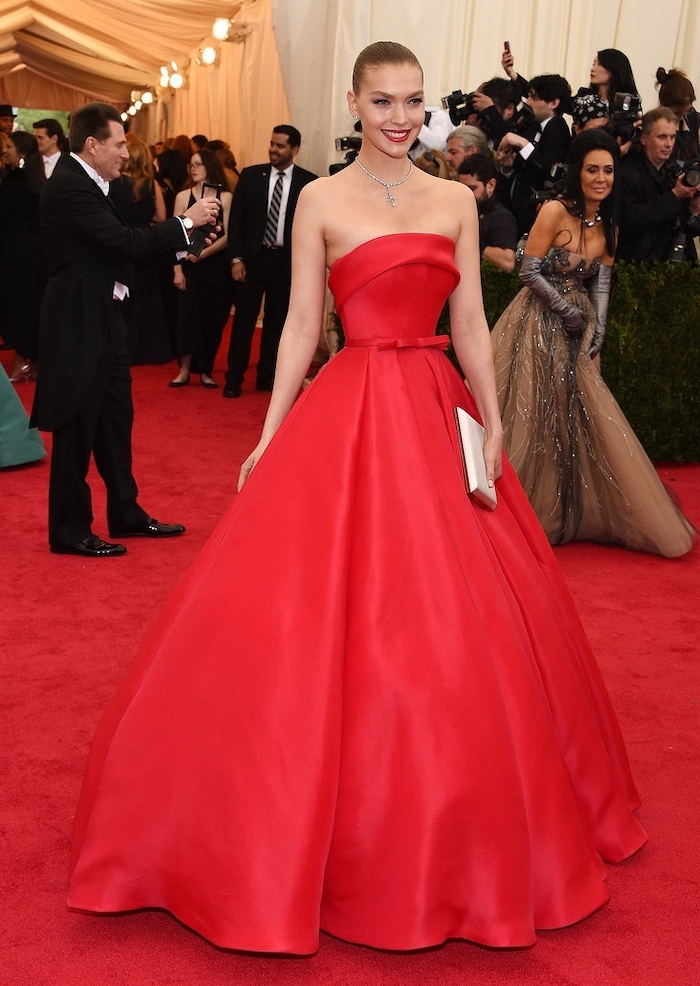 Amber Heard in Ralph Lauren in 2016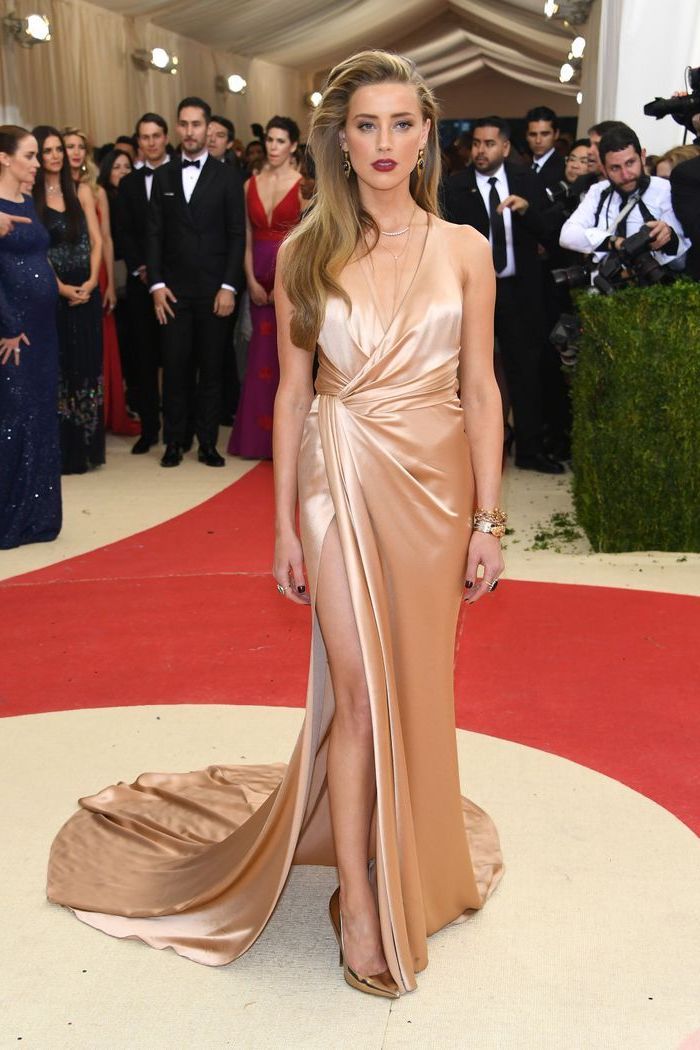 Jason Wu designed Diane Krueger's gown in 2011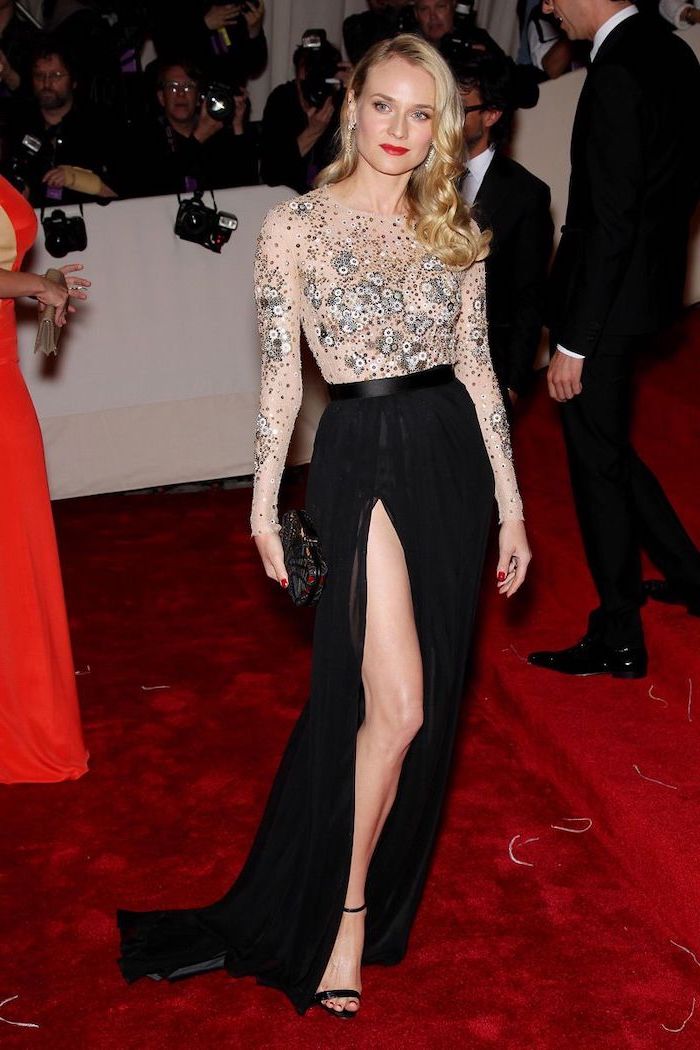 Armani Prive's dress, worn by Beyonce in 2008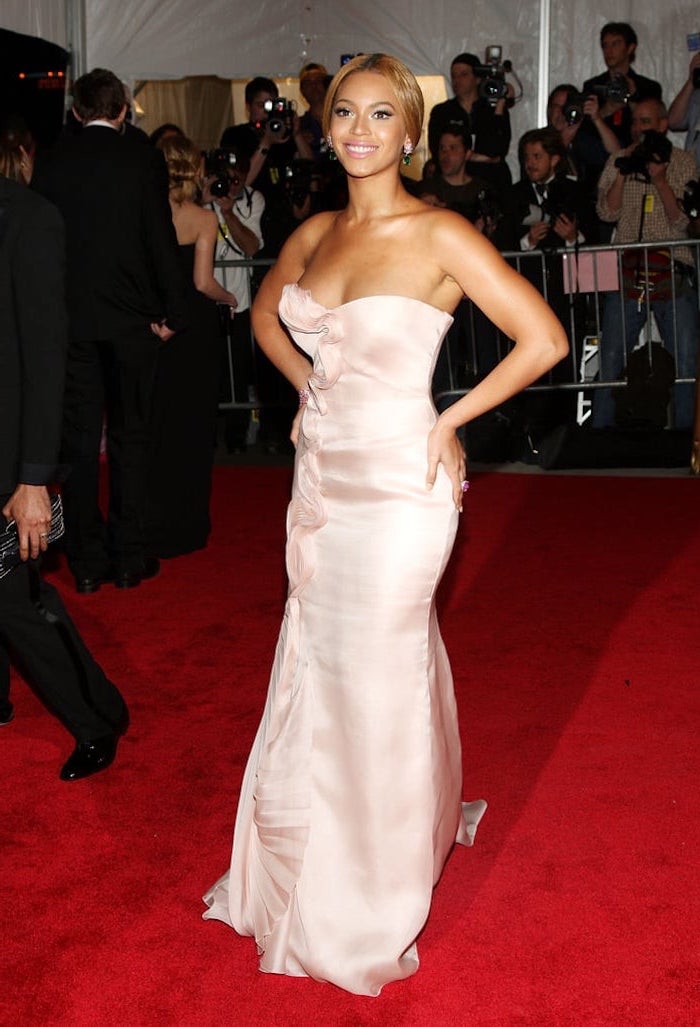 Gisele Bundchen's short ensemble, designed by Alexander Wang for the 2011's Costume Institute's Gala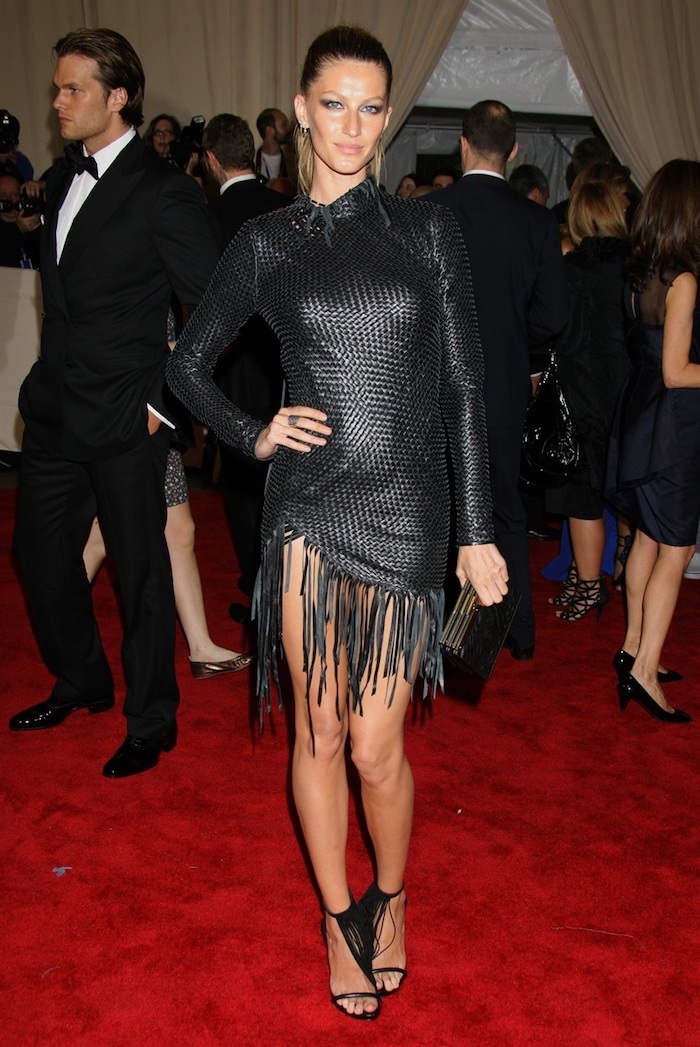 Sarah Jessica Parker has always been a trend setter, wearing a black velvet dress in 1995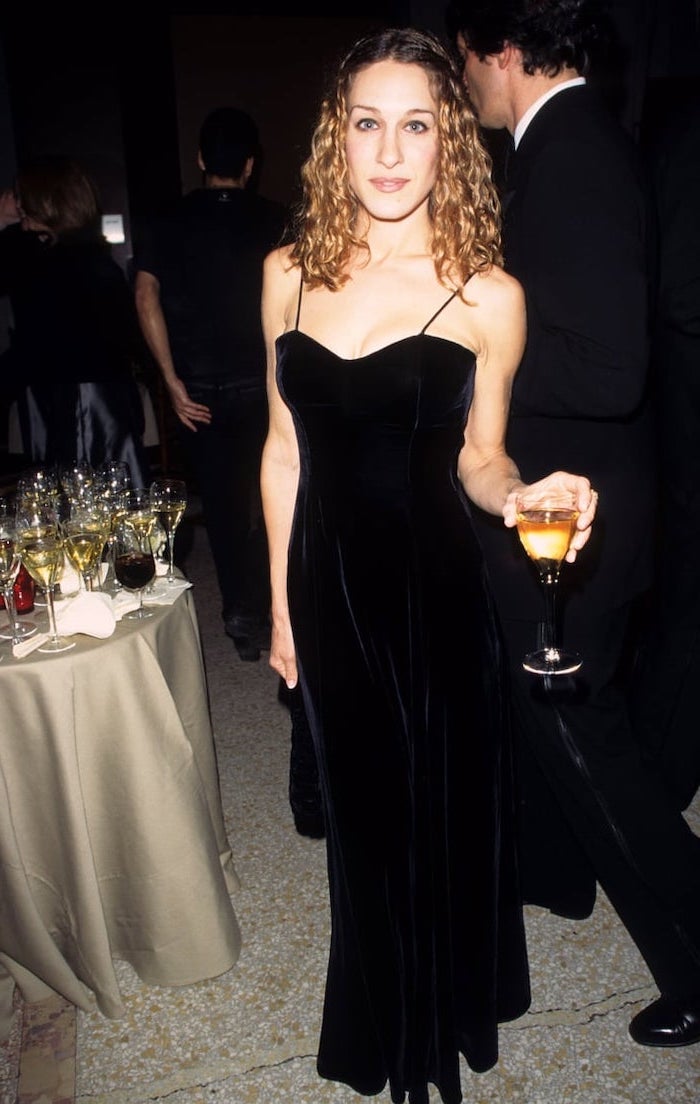 Camille Belle in Jean Paul Gaultier in 2007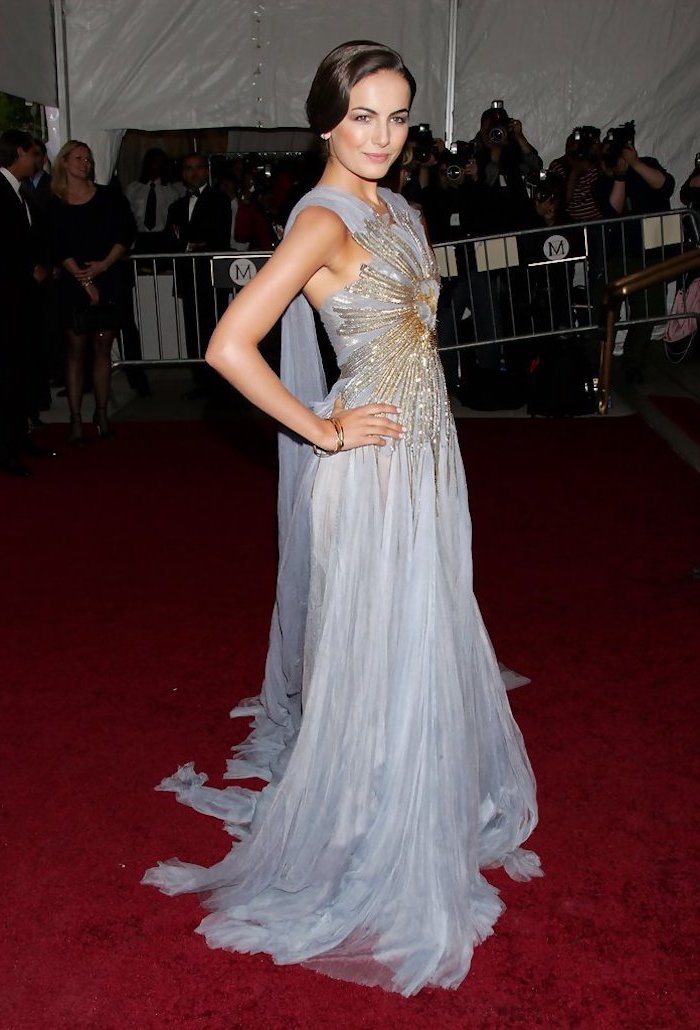 Madonna looking radiant in her Stella McCartney gown in 2011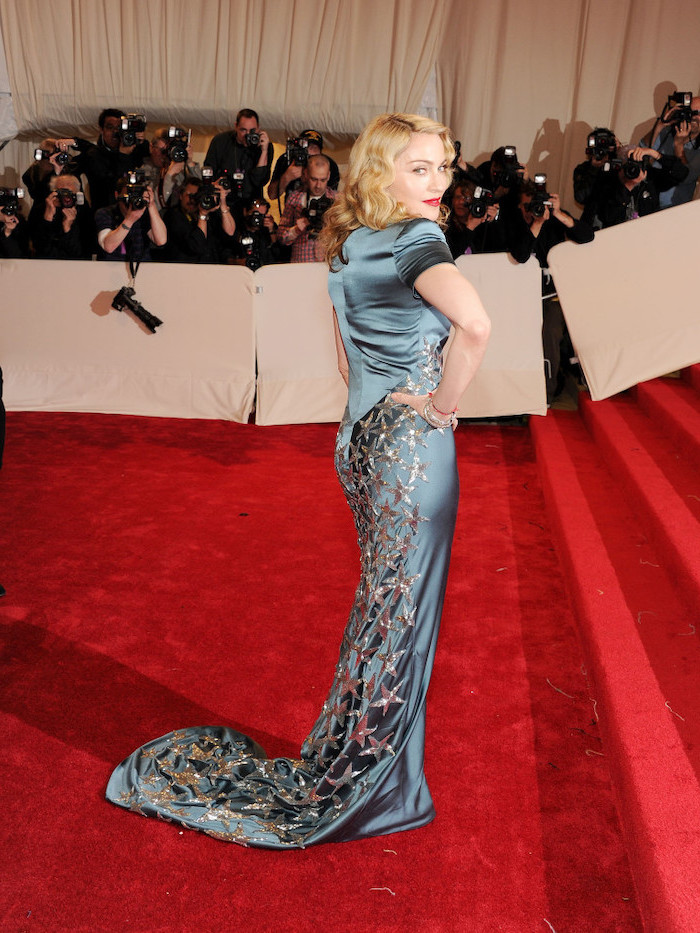 Met Gala 2013: Cara Delevingne in Burberry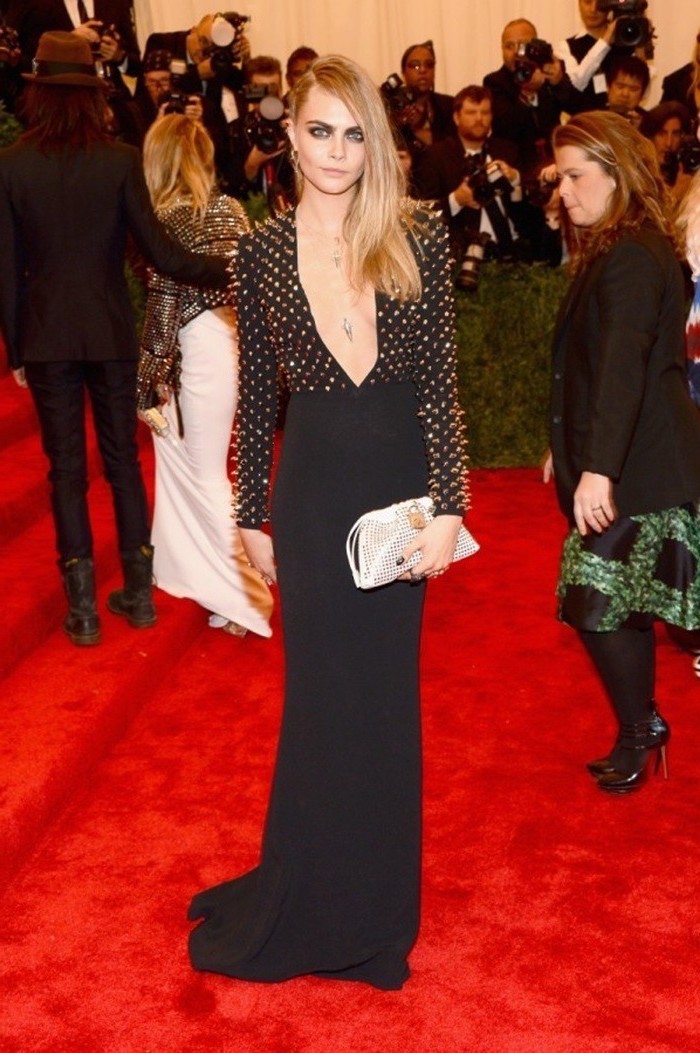 Kate Bosworth in yet another Stella McCartney dress in 2009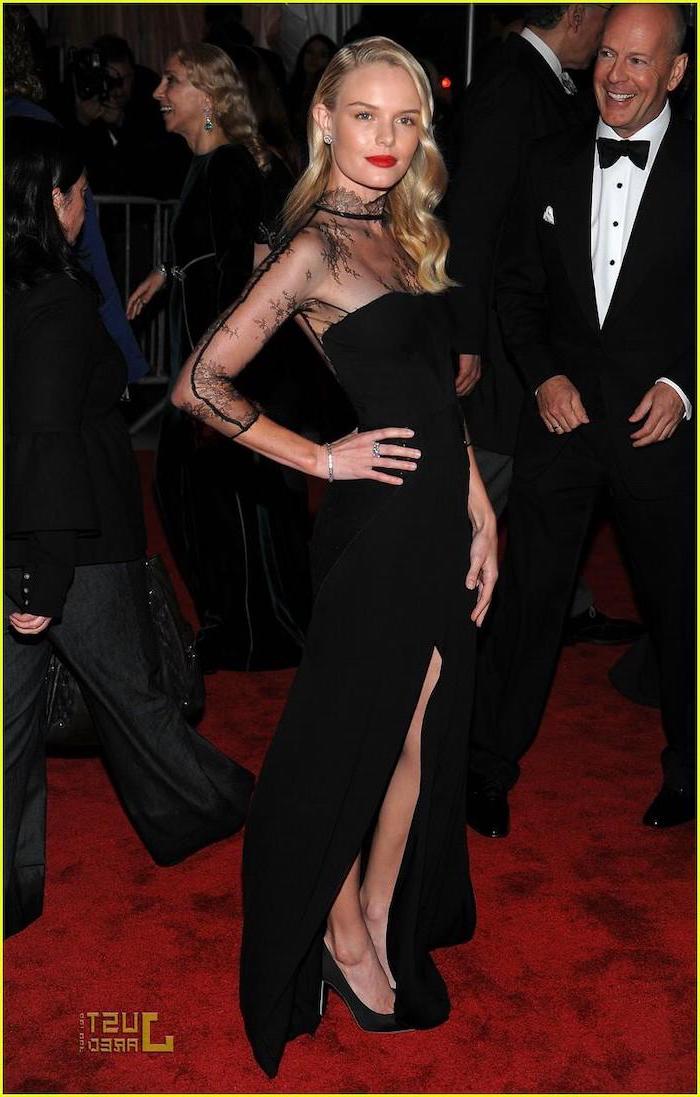 Naomi Campbell x Versace in 1995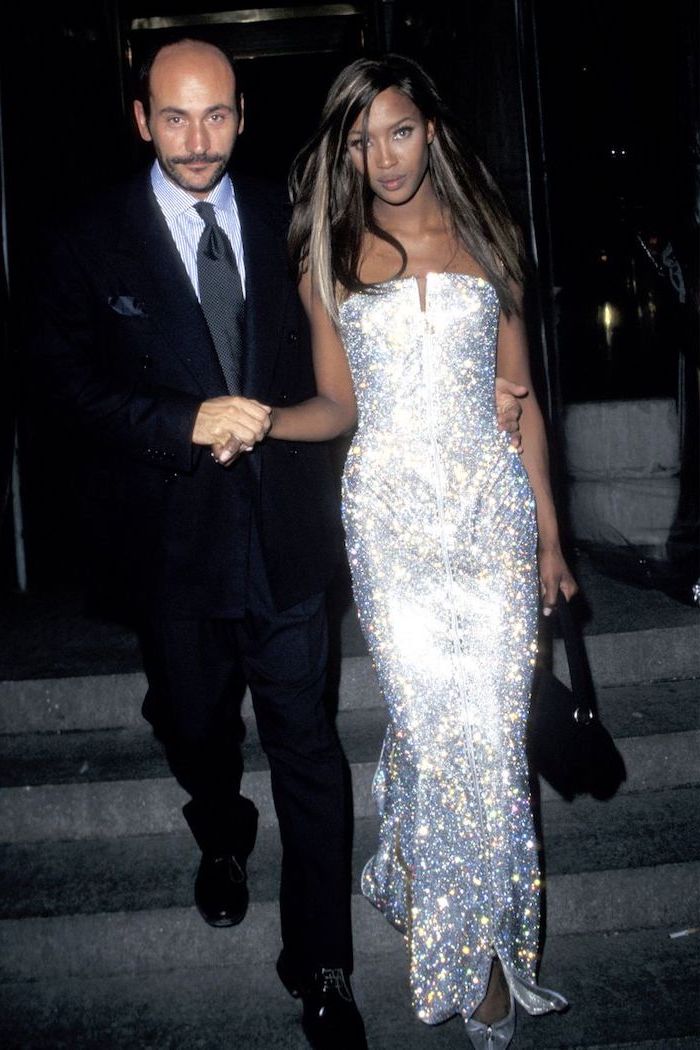 David Bowie and Iman in Donna Karan in 2003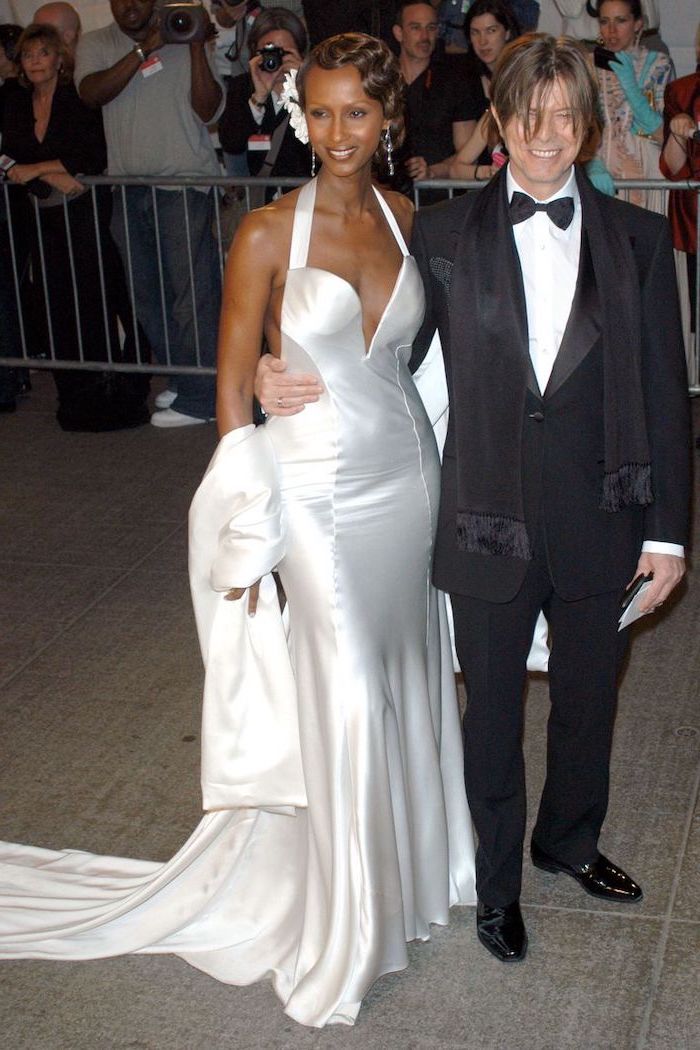 Emma Stone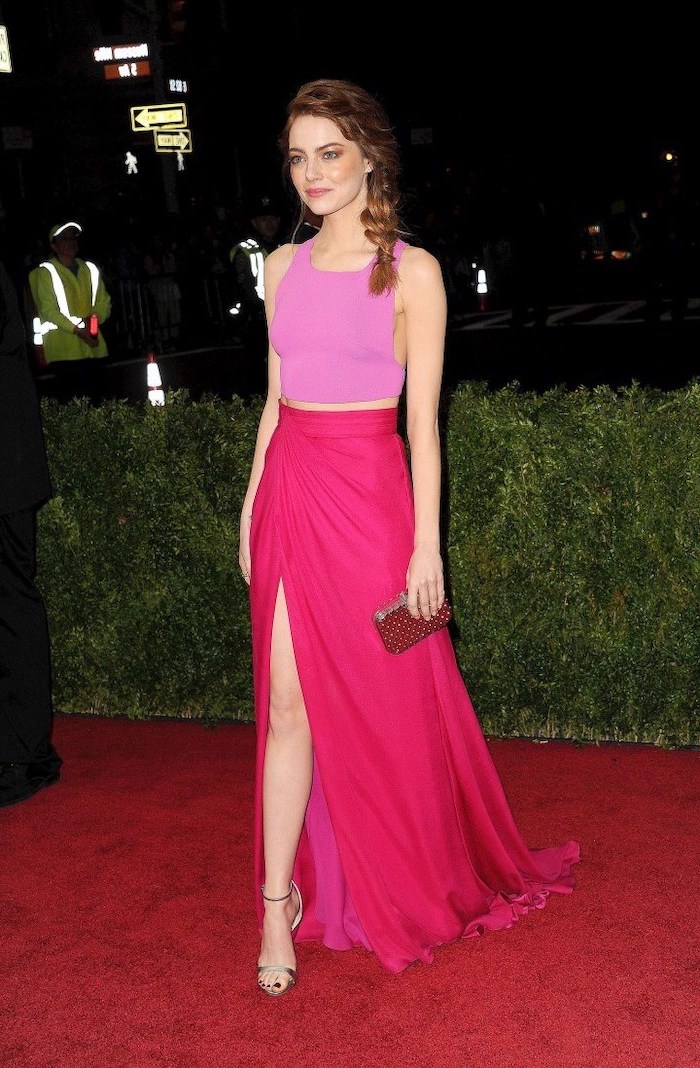 Emmy Rossum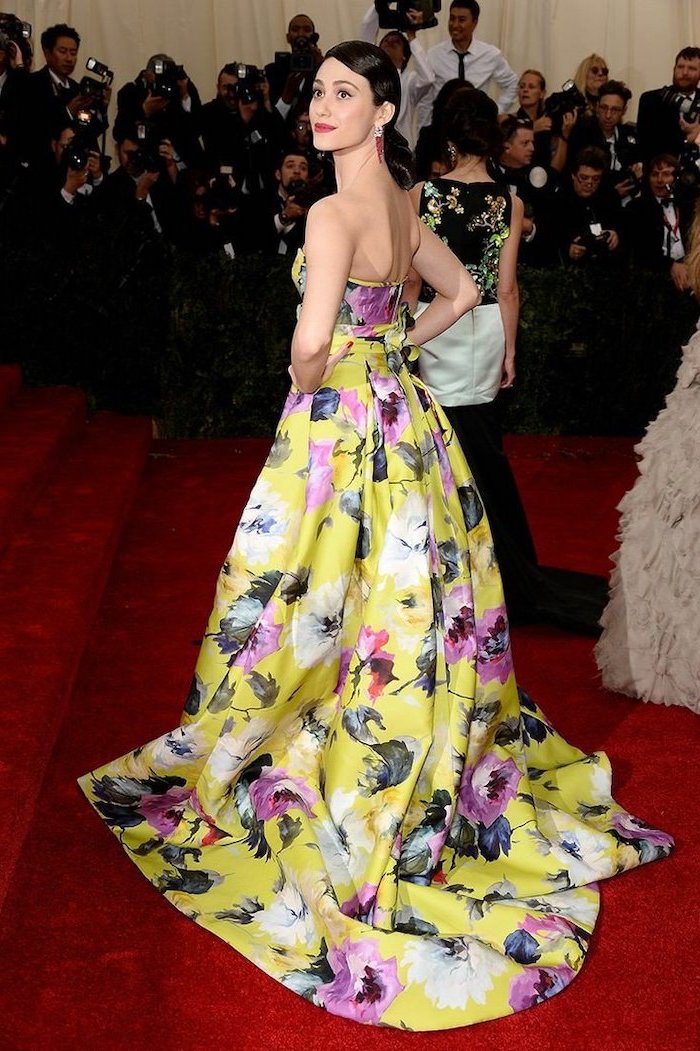 Taylor Swift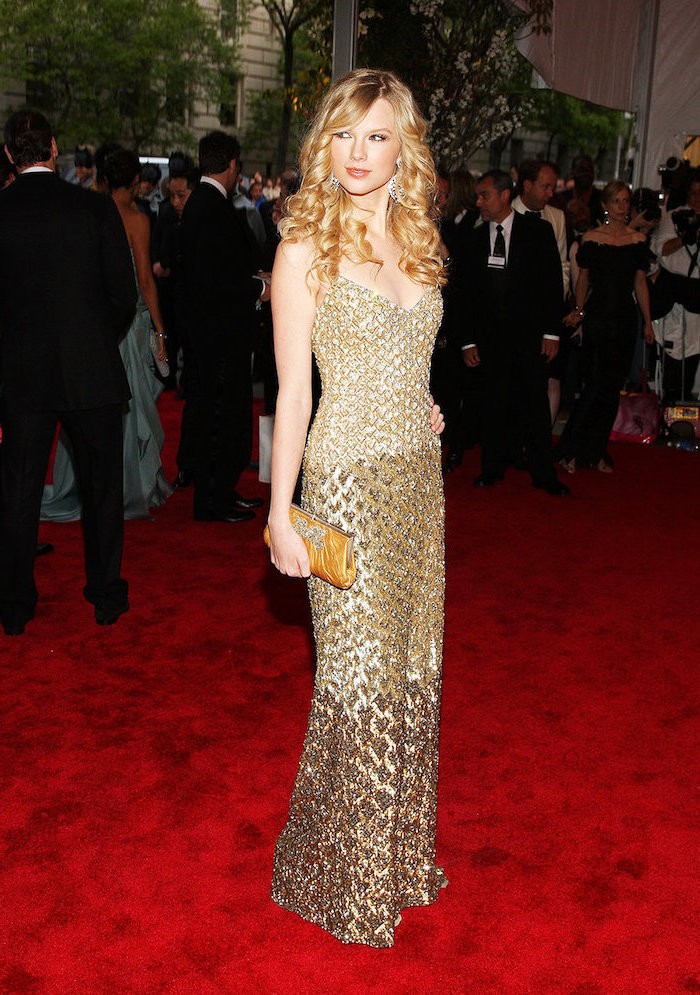 Jennifer Lopez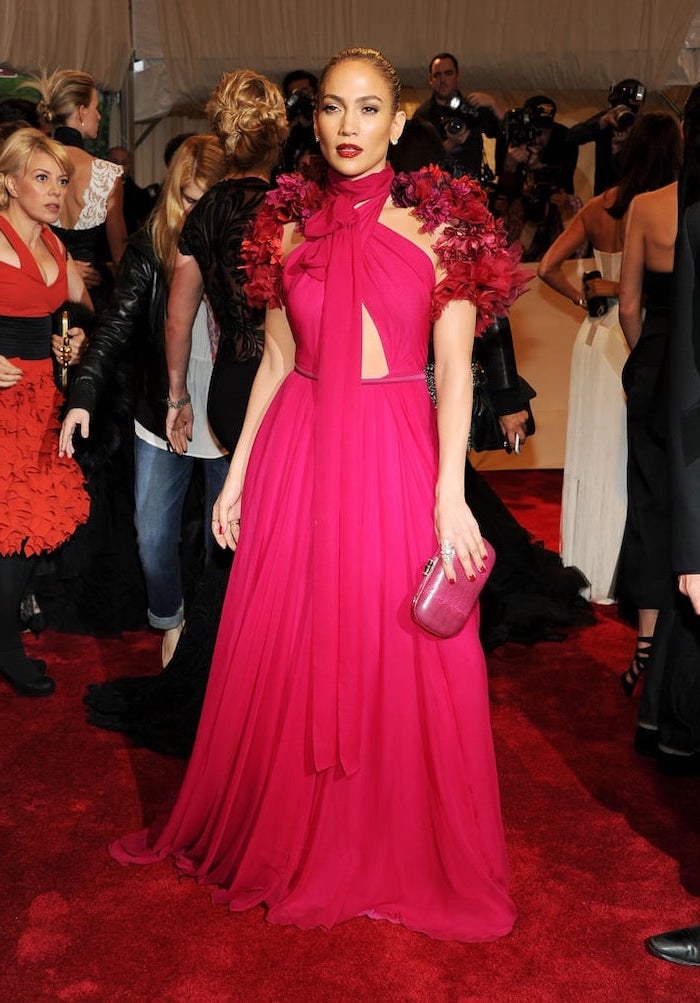 Justin Timberlake and Jessica Biel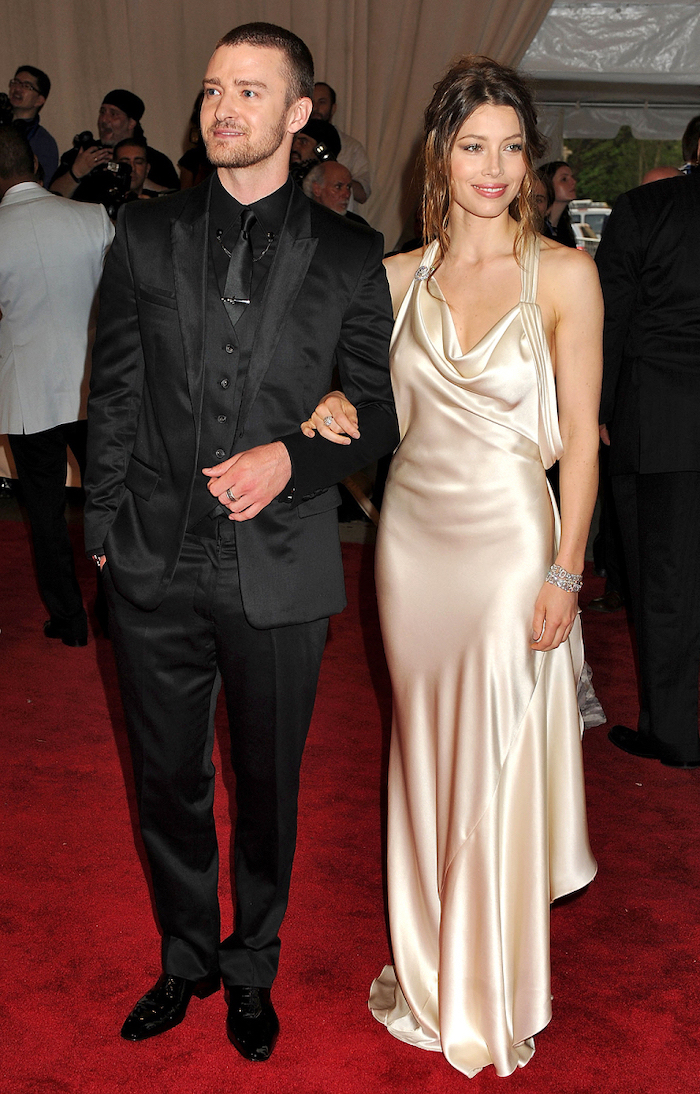 Karolina Kurkova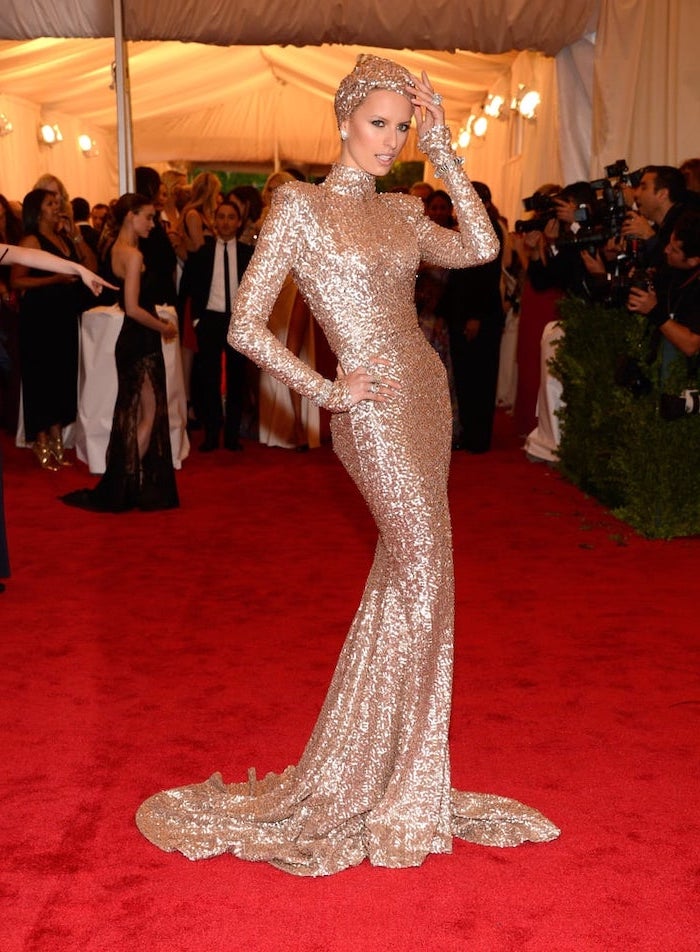 Kate Upton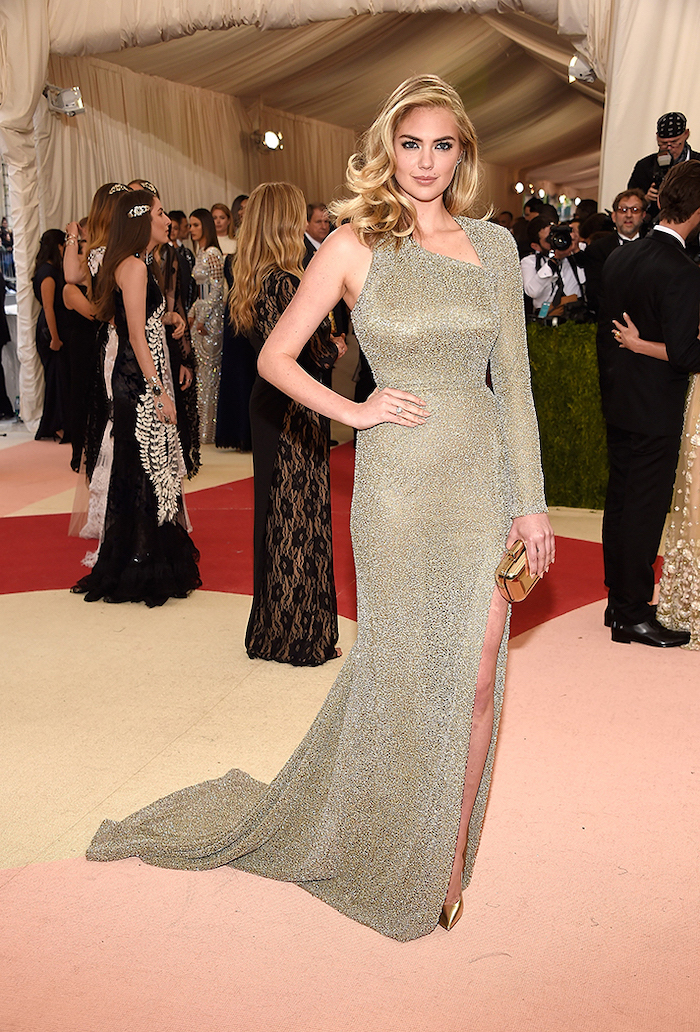 Lana Del Rey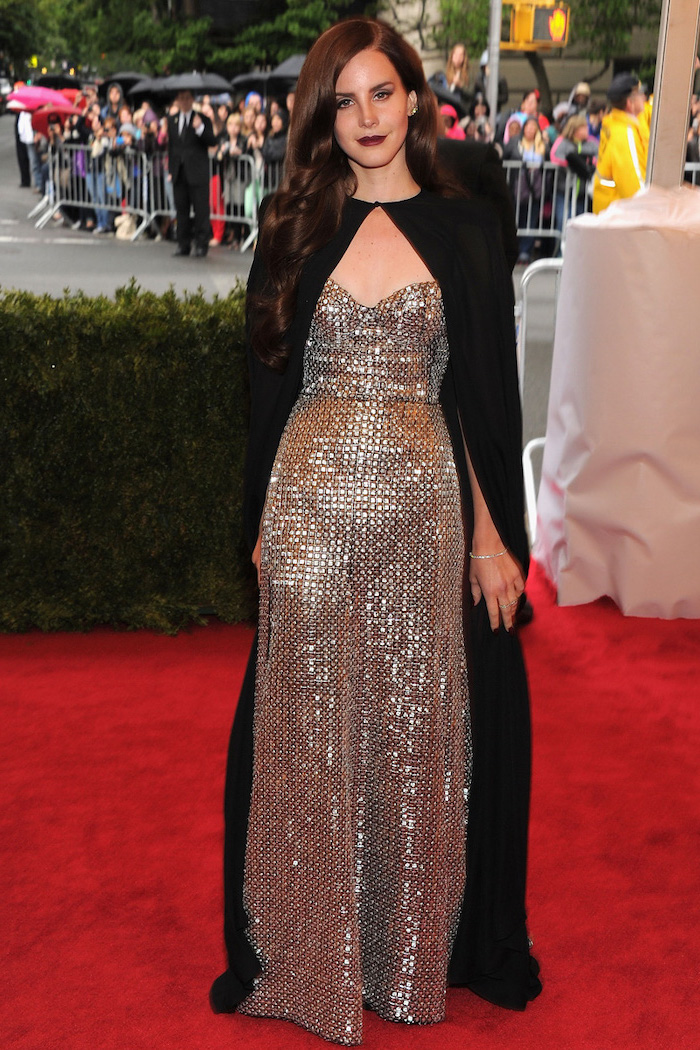 Liv Tyler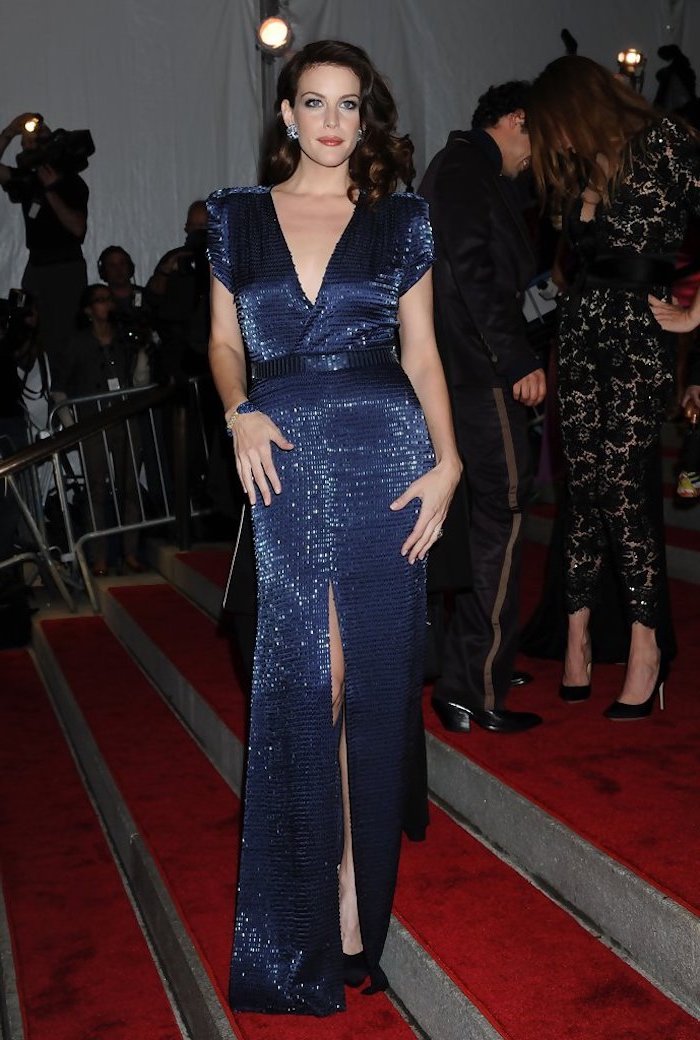 Margot Robbie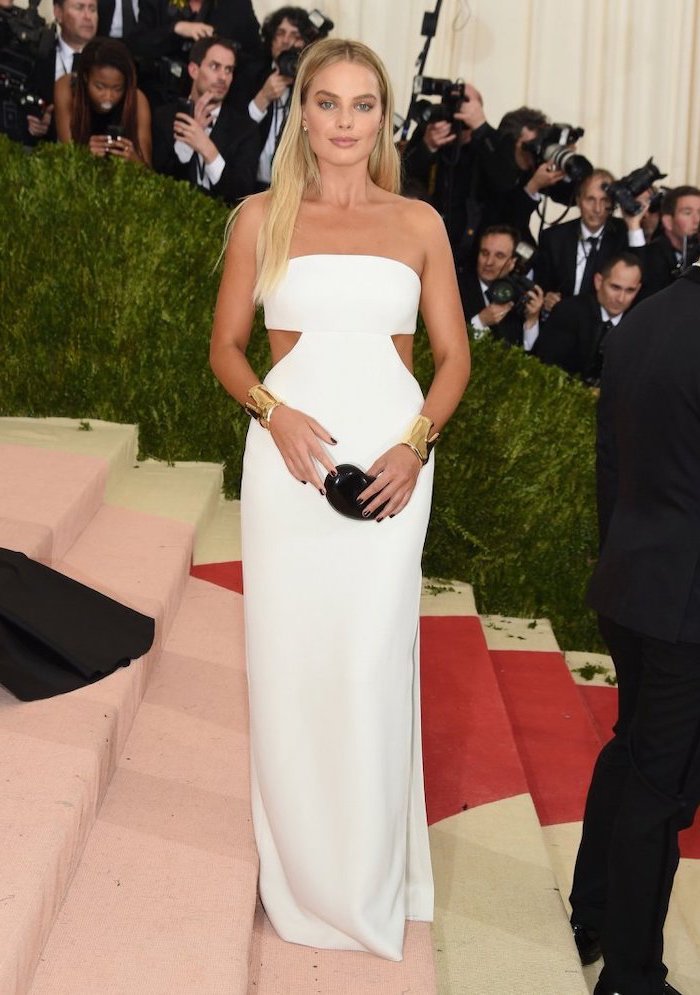 Emma Roberts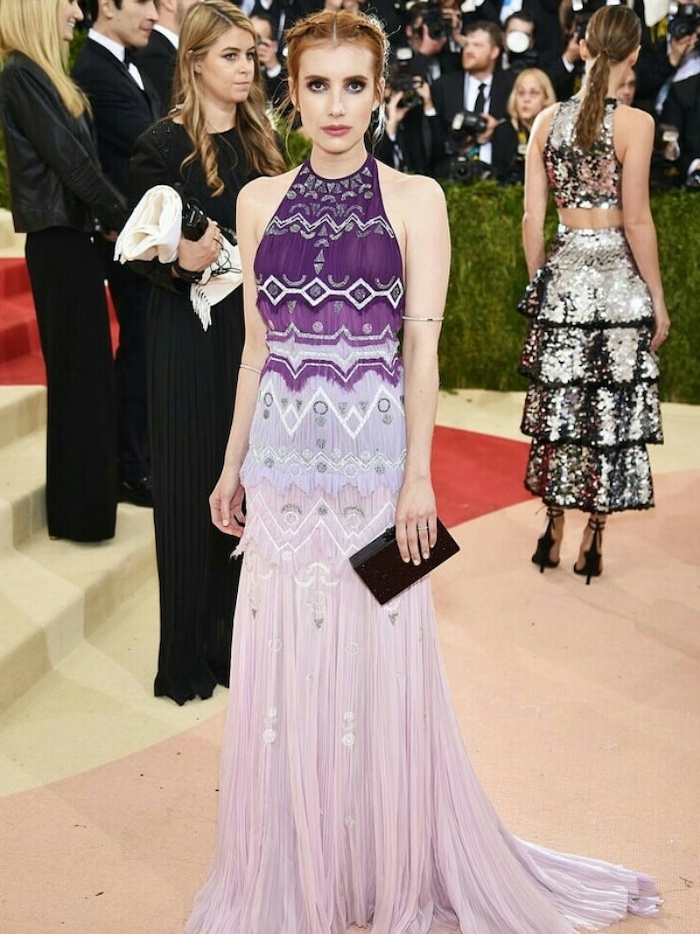 Emma Watson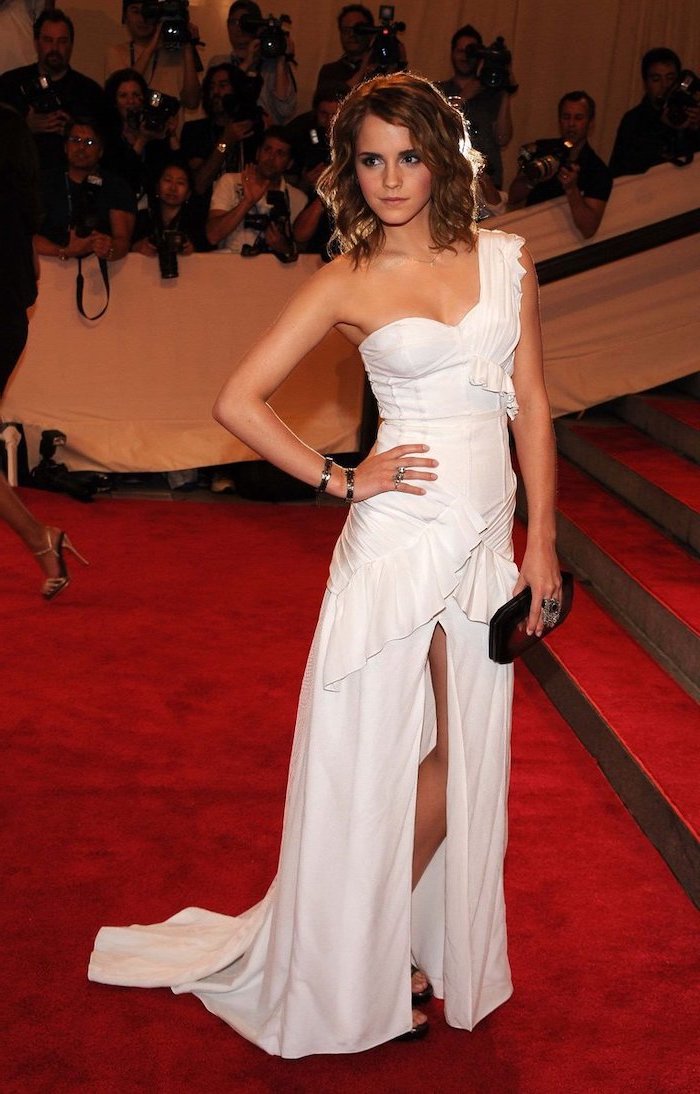 Kate Hudson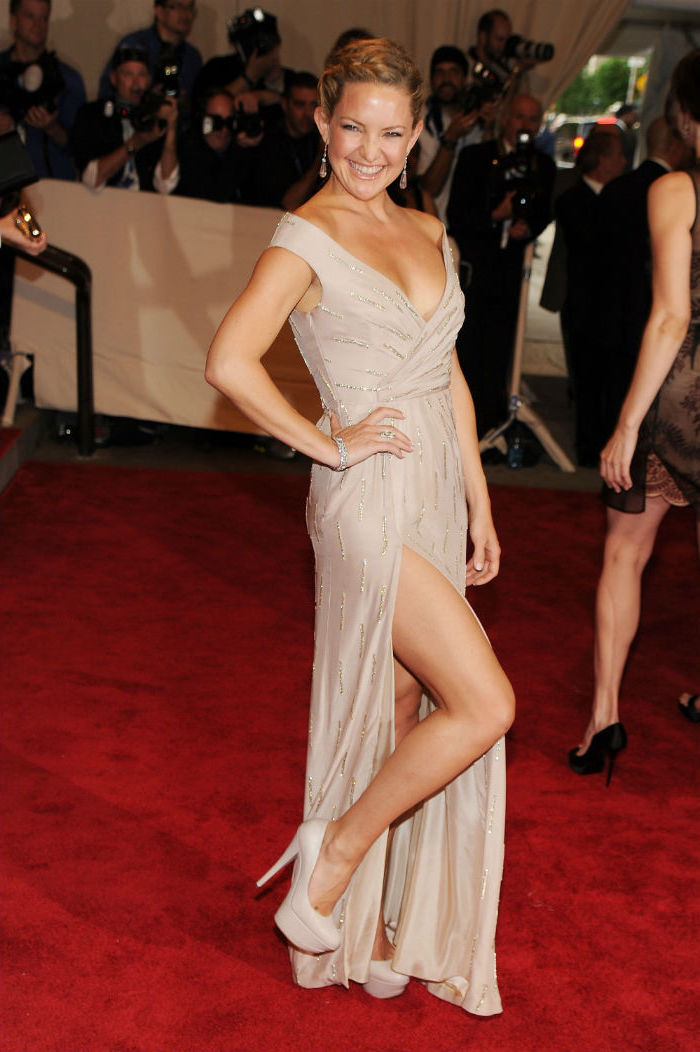 Kate Bosworth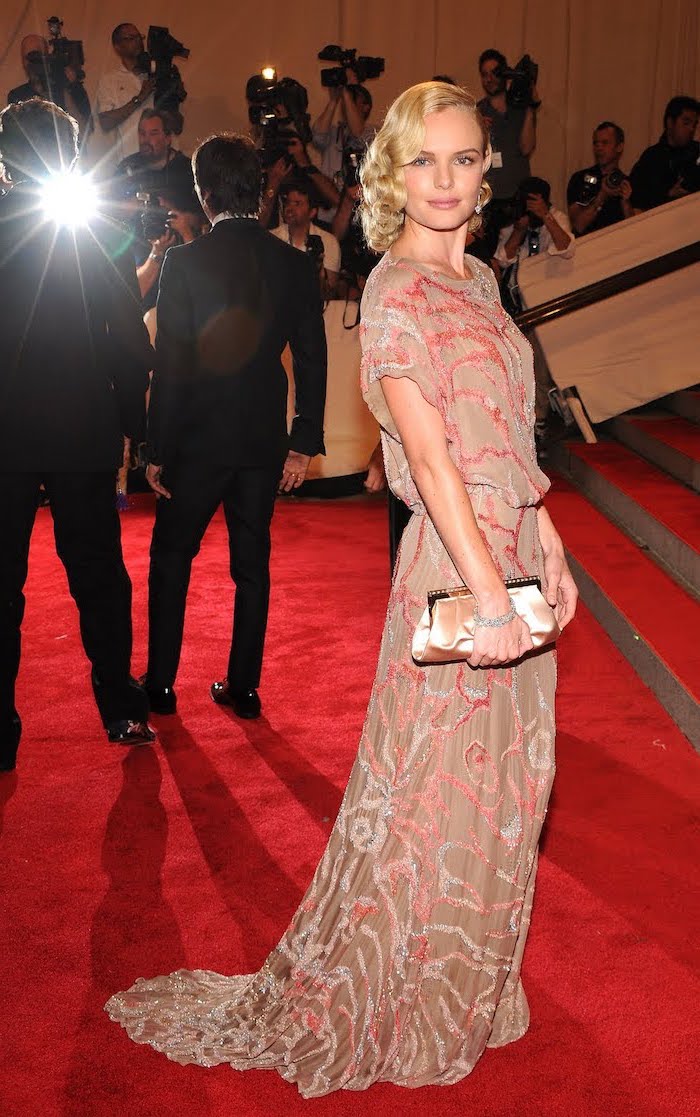 Miley Cyrus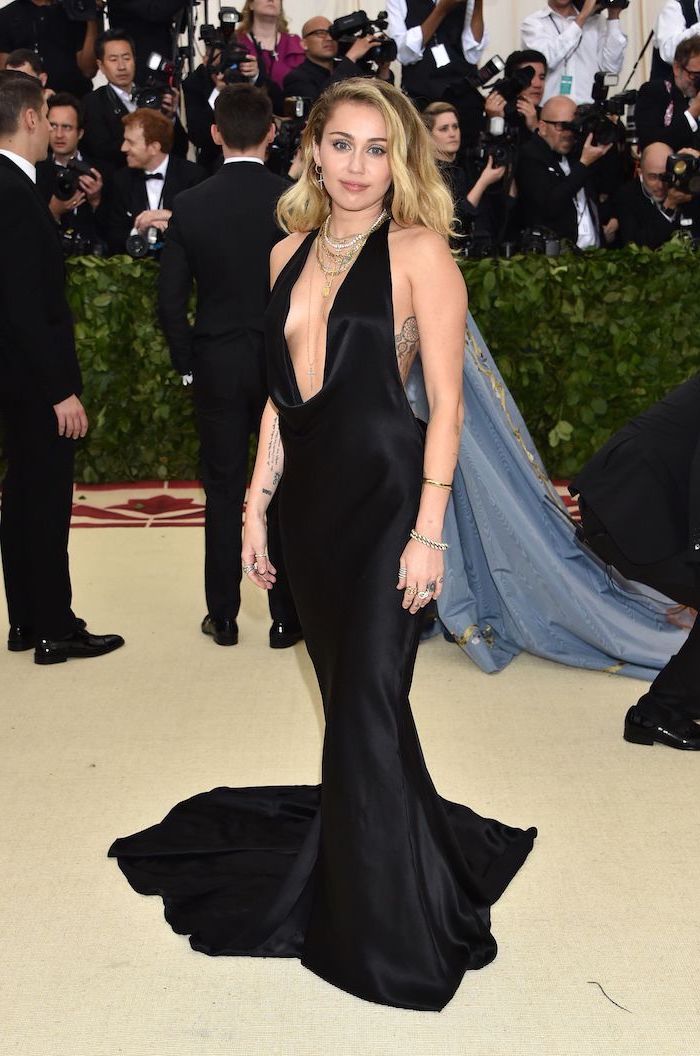 Naomi Campbell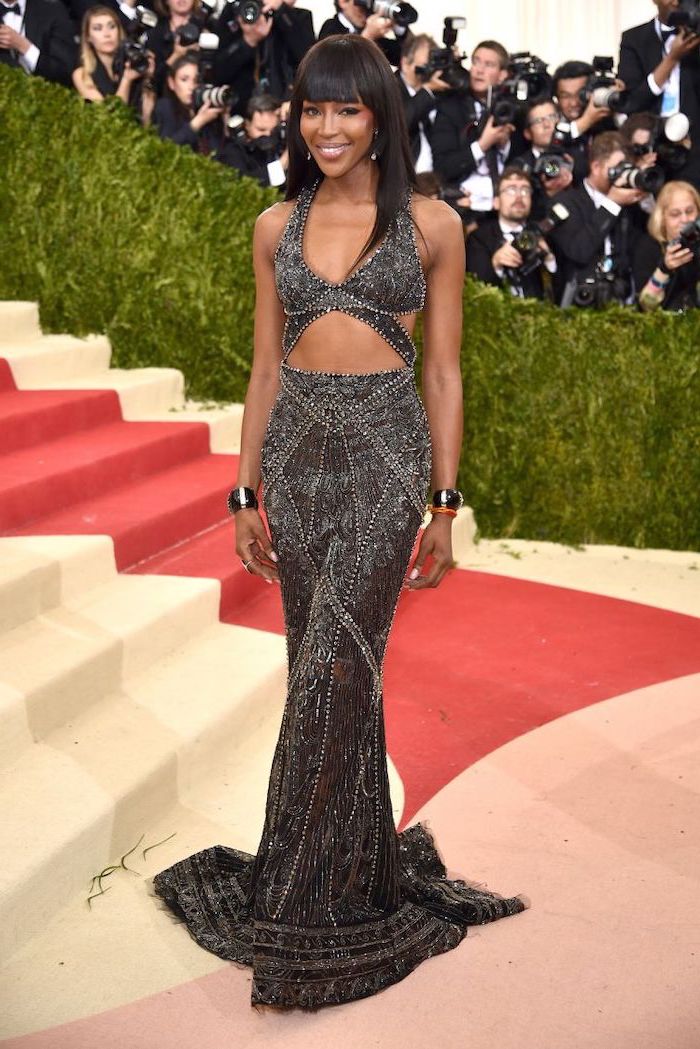 Olivia Wilde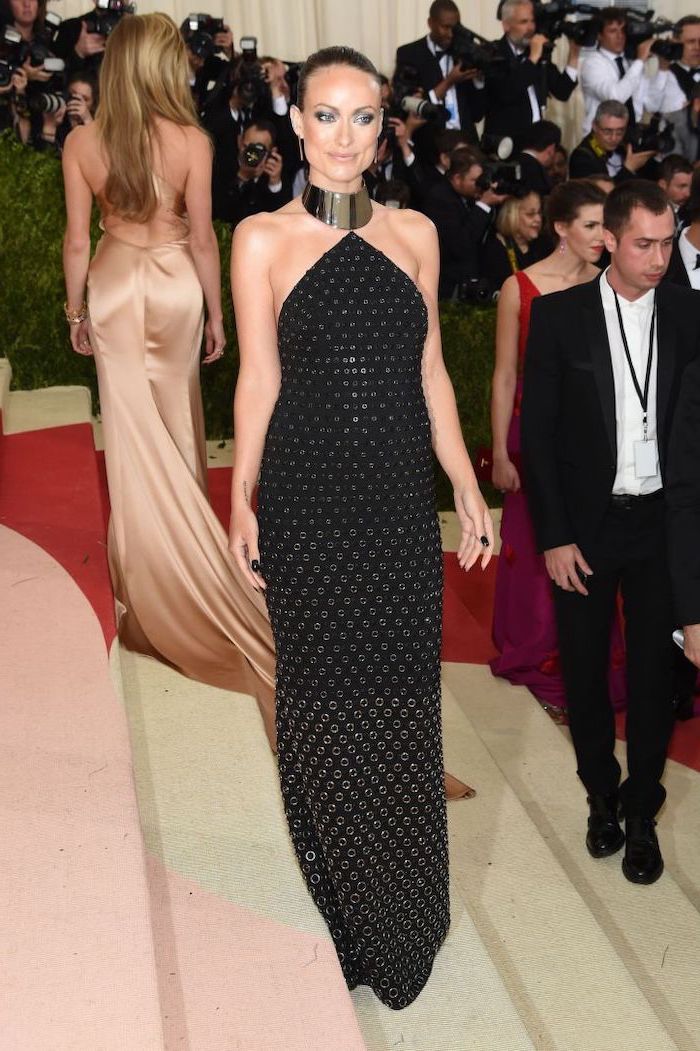 Jennifer Lopez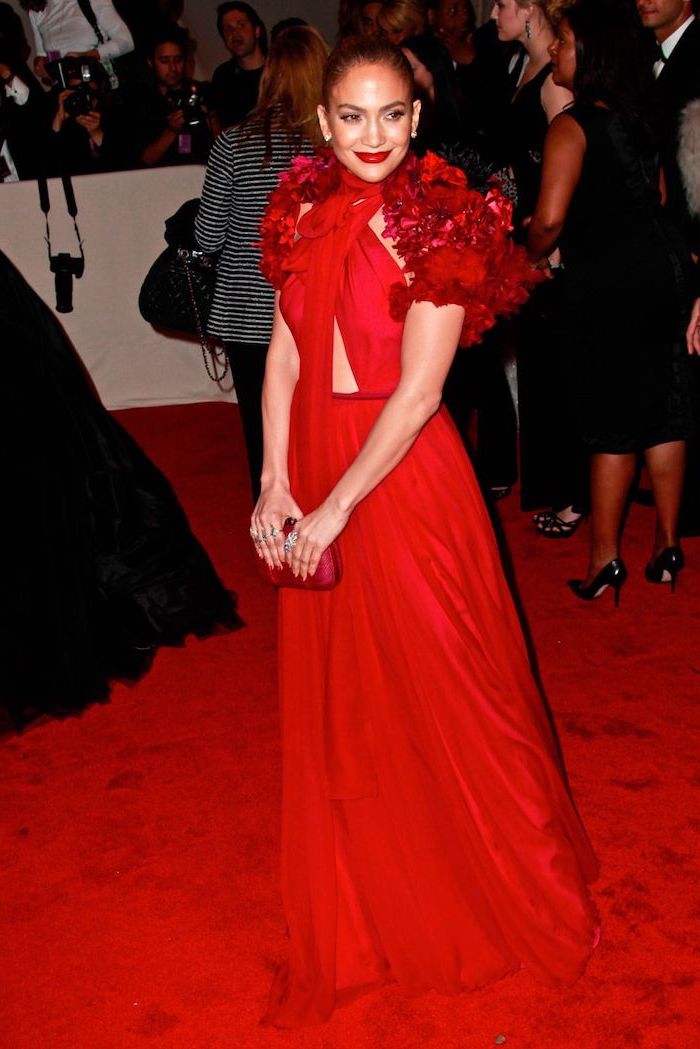 Alexa Chung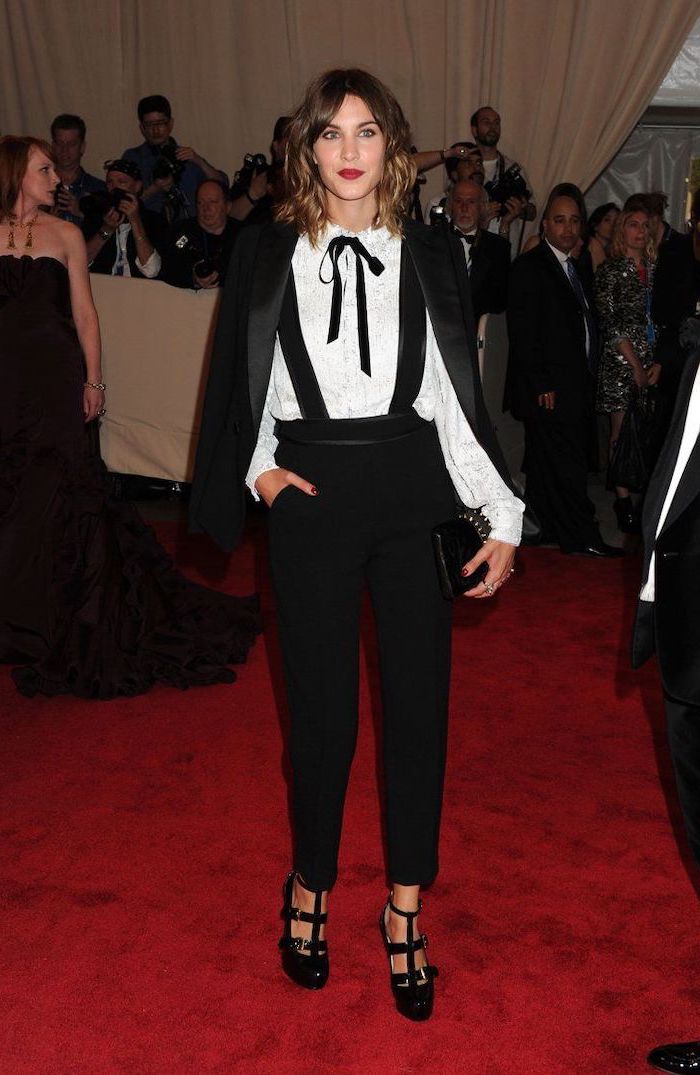 Renee Zellwegger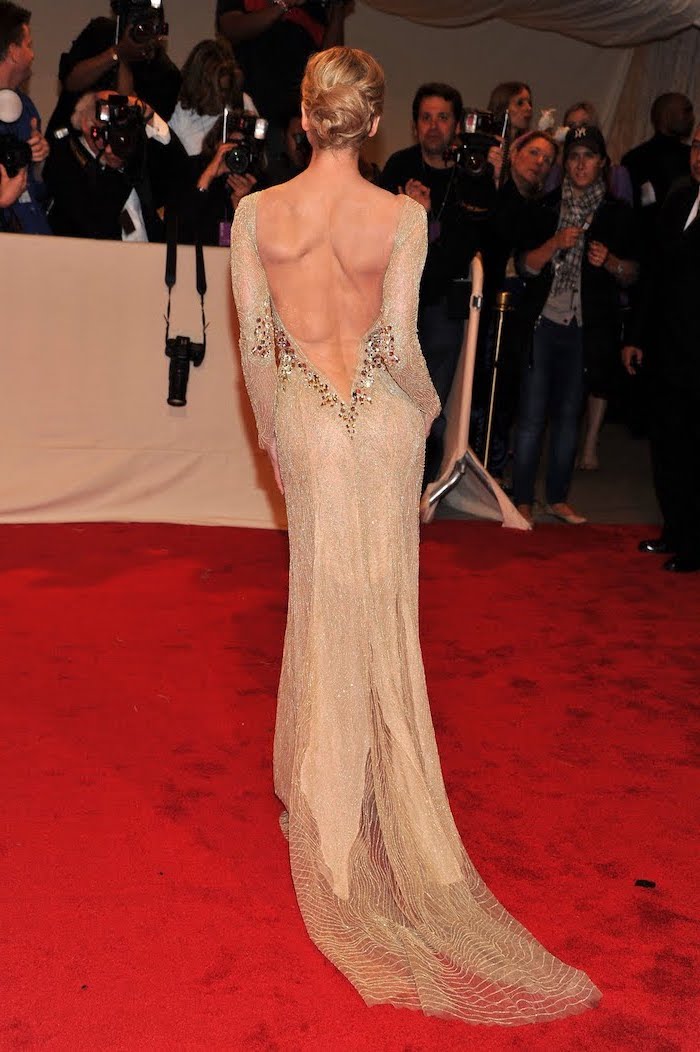 Rosie Huntington-Whiteley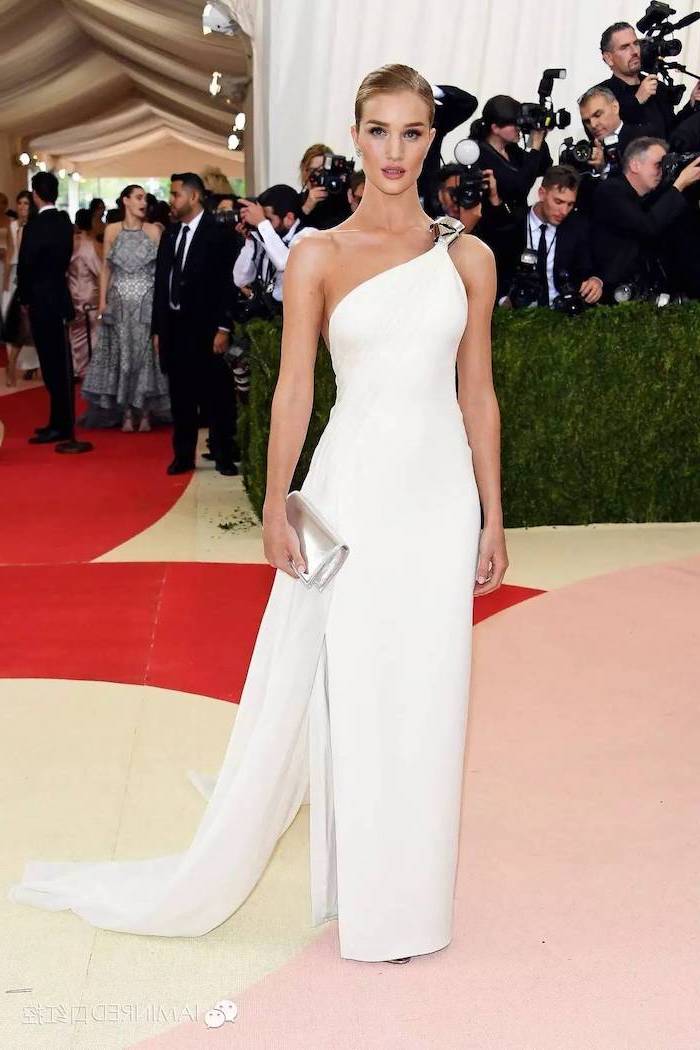 Sandra Bullock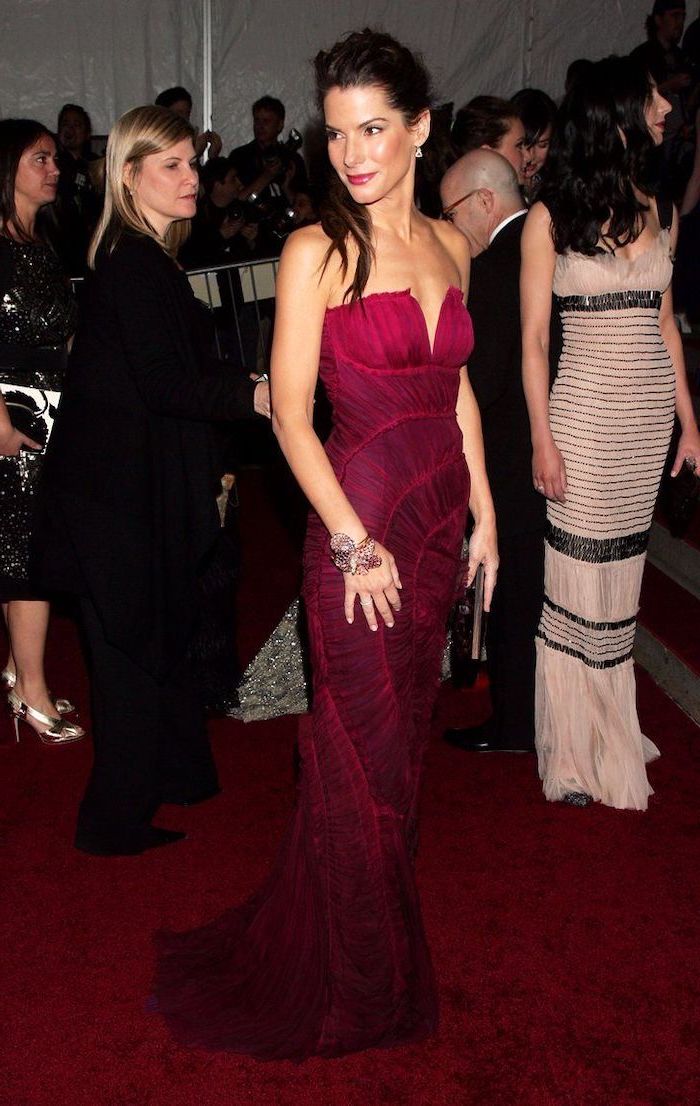 Sarah Jessica Parker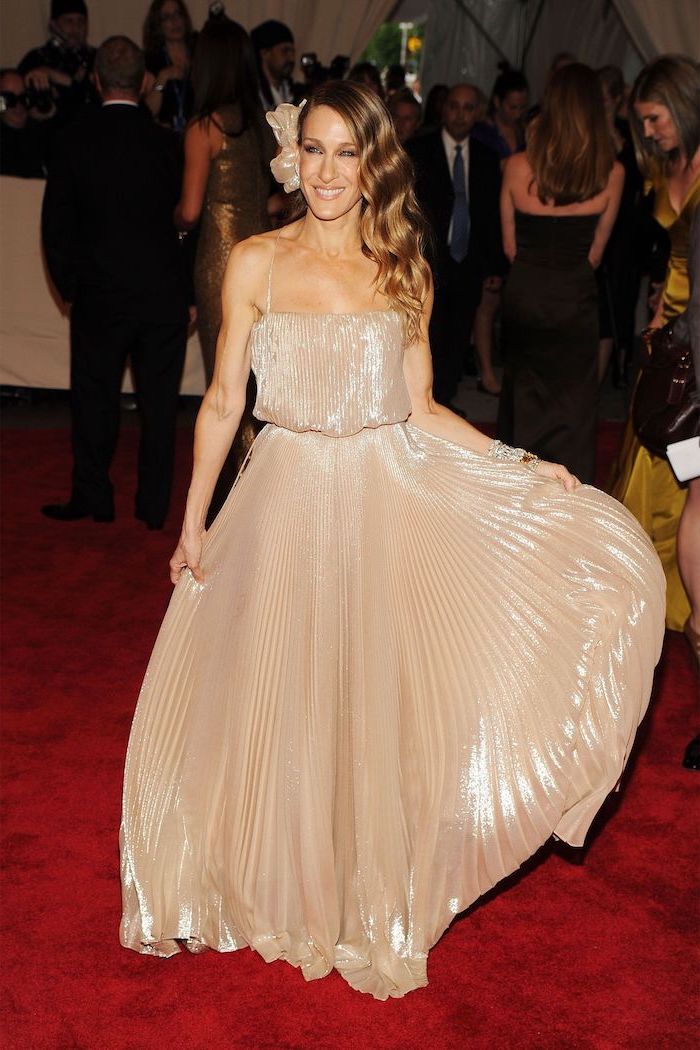 Scarlett Johannsson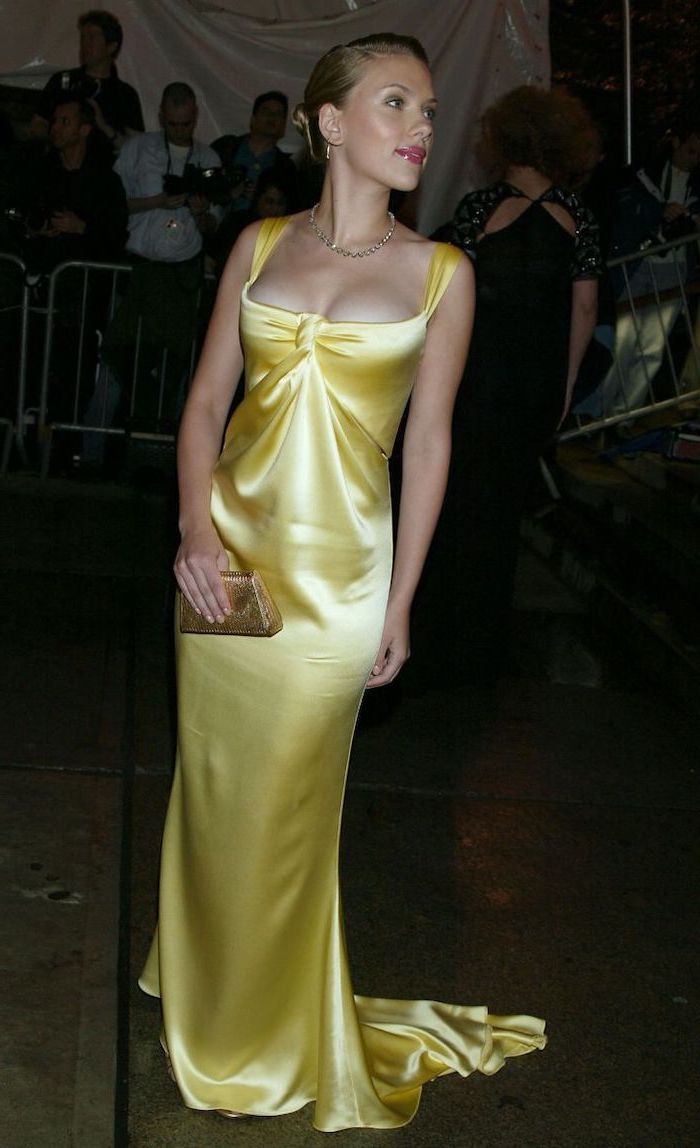 Selena Gomez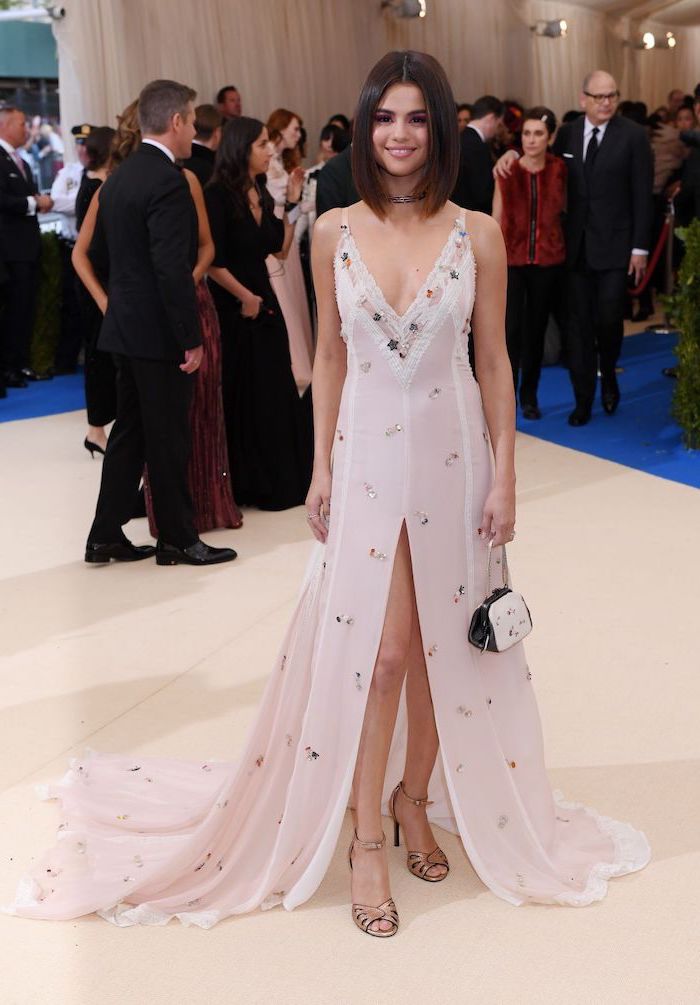 Blake Lively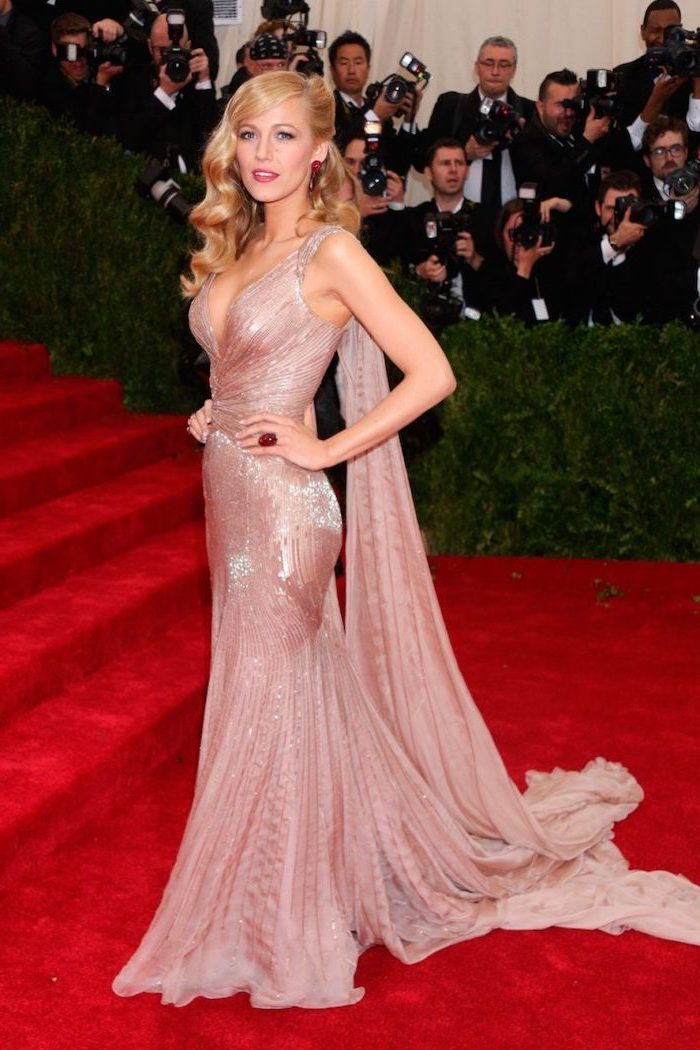 Taylor Swift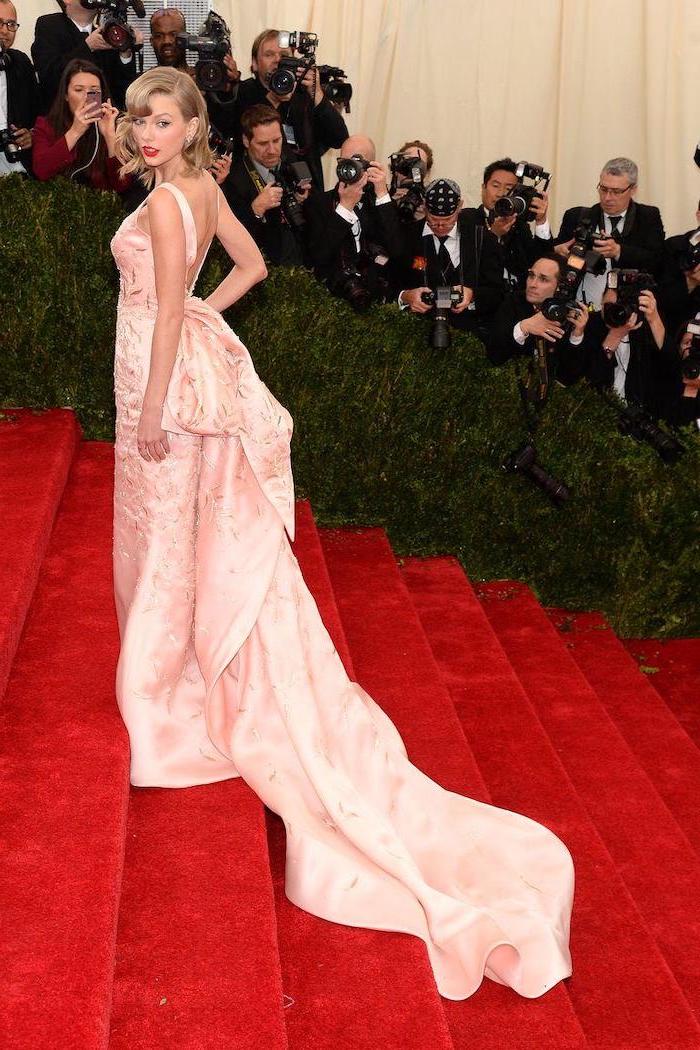 Victoria and David Beckham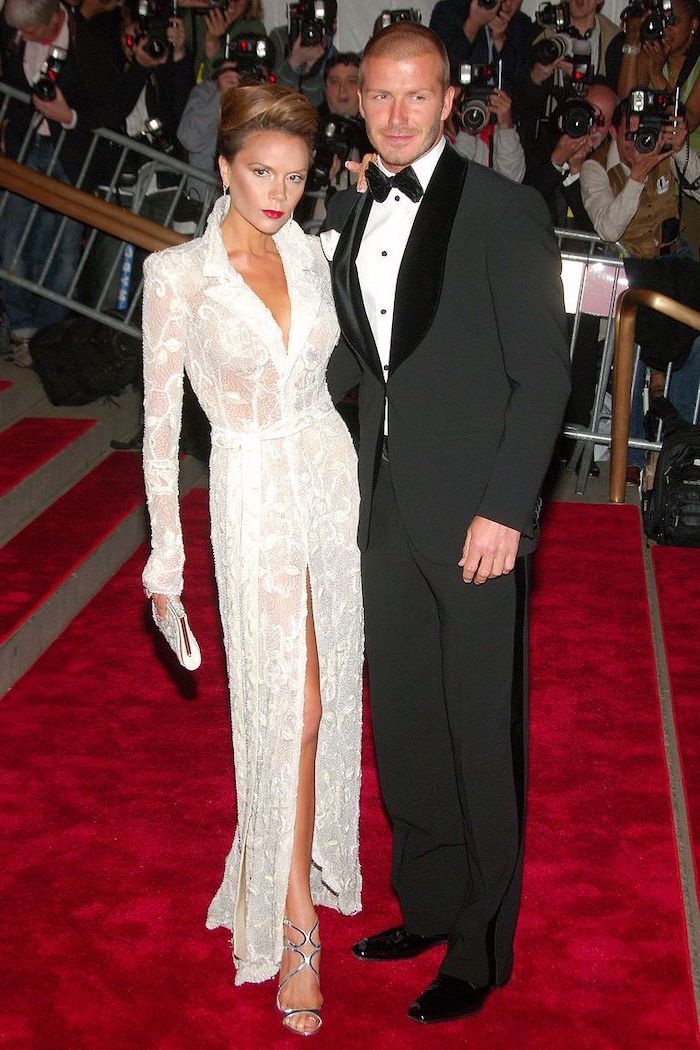 Emma Stone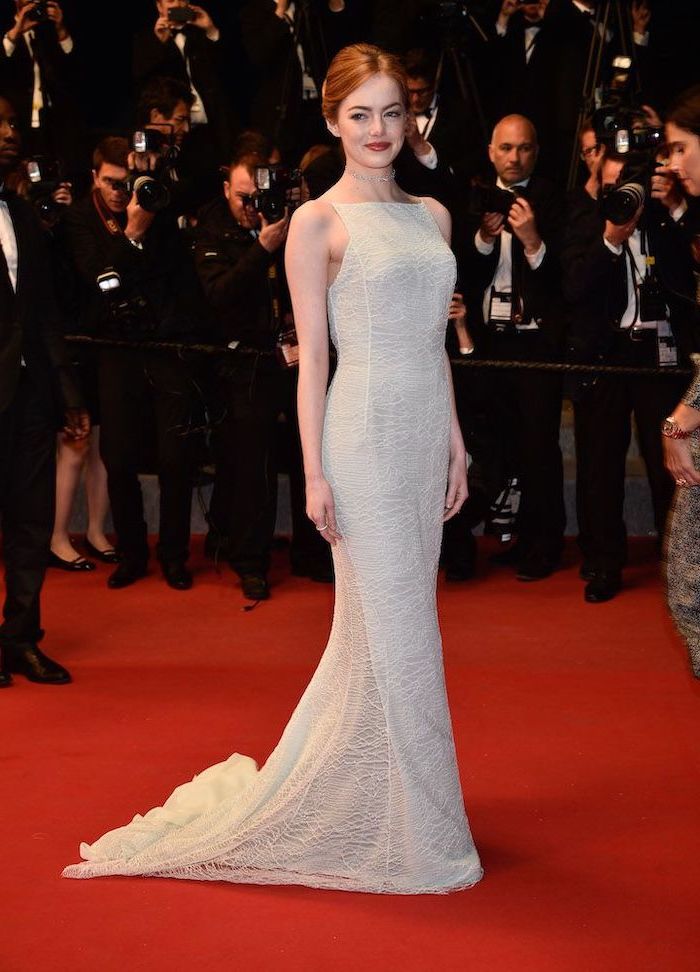 Taylor Swift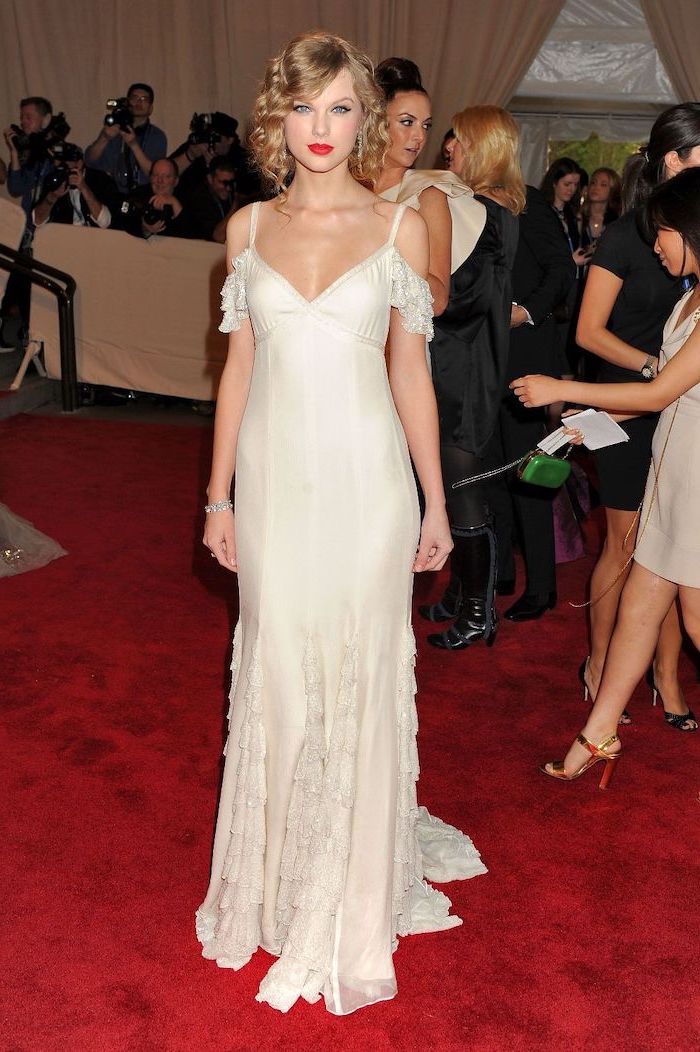 Amy Adams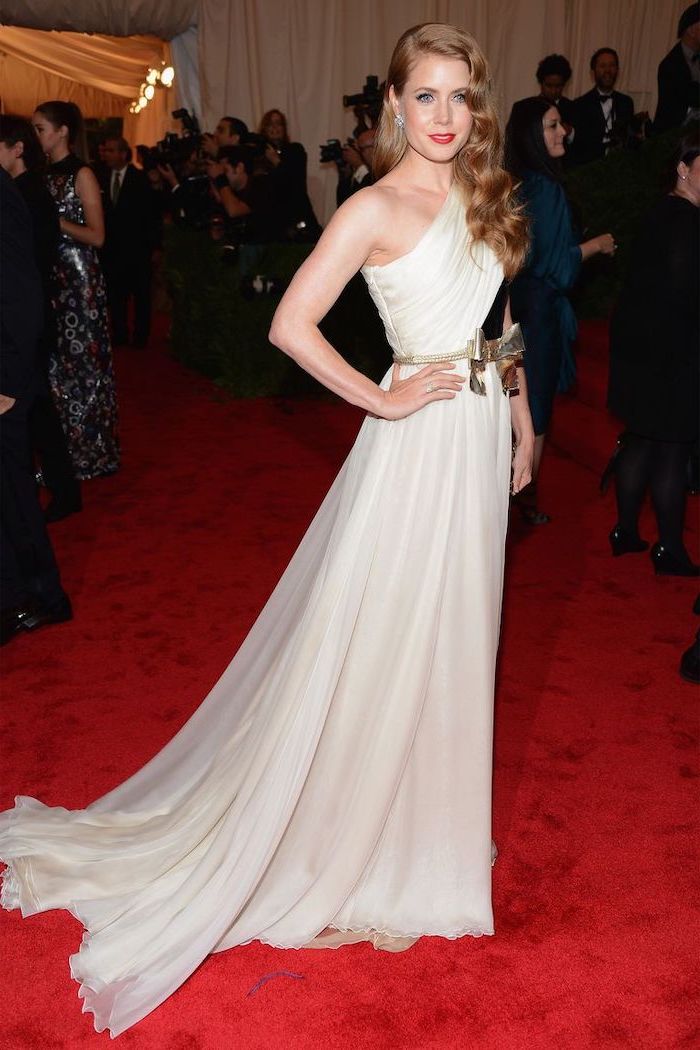 Jennifer Lopez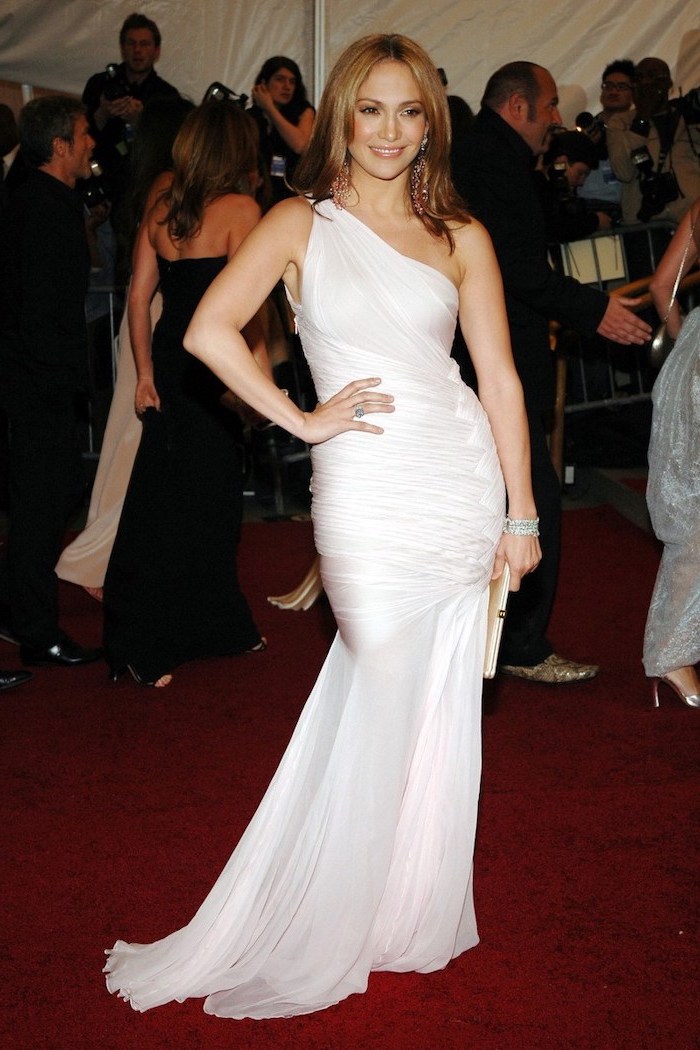 Alessandra Ambrosio, Doutzen Kroes and Jourdan Dunn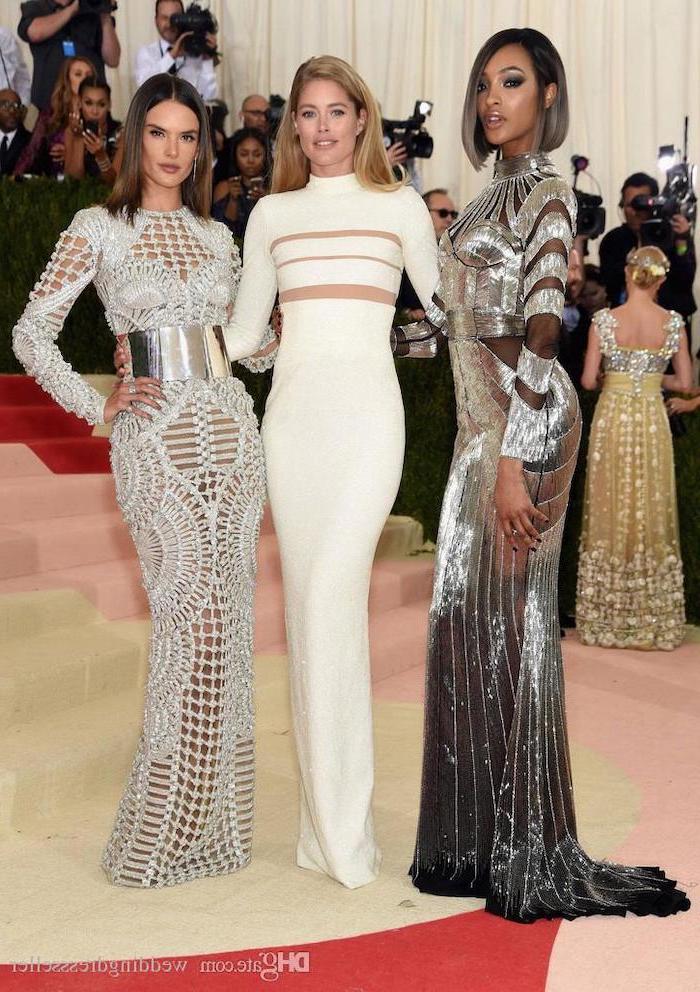 Cindy Crawford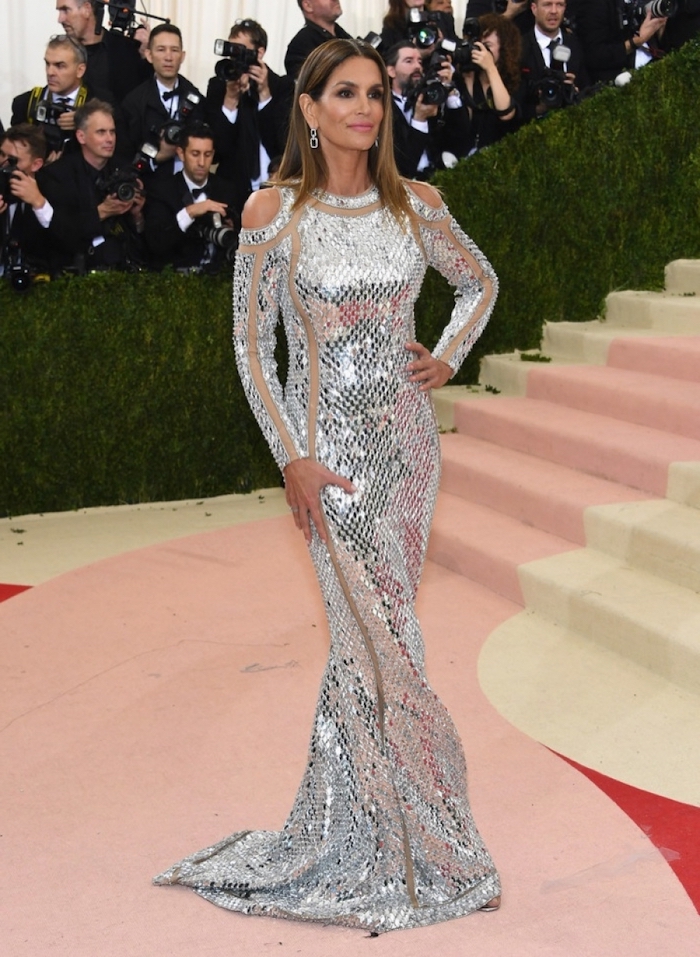 Gisele Bundchen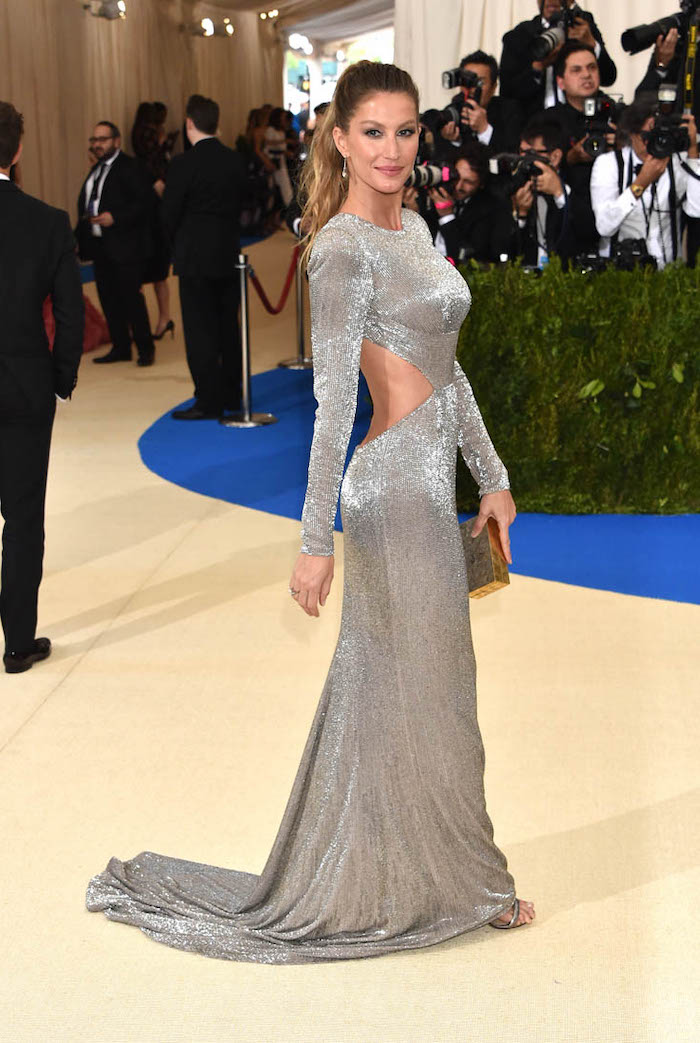 Anne Hathaway