Gorgeous mother of the bride dresses for the most important day in your life
Being a mother is one of the best things that could happen to a woman. Although raising a child is an immense challenge, it can also be very rewarding. Seeing your child grow up and become a strong, independent person you can be proud of is something everyone should get to experience. Being a mother of a daughter is probably an even bigger challenge. Not only do you get to see your daughter become a mother, you will also be able to see her in a gorgeous white dress, on her wedding day, starting a family of her own. Which is why, on this day, you have to look your absolute best. In this article, we have gathered 90 stunning mother of the bride dresses for  you to choose from.
Mother of the bride dresses suitable for any body type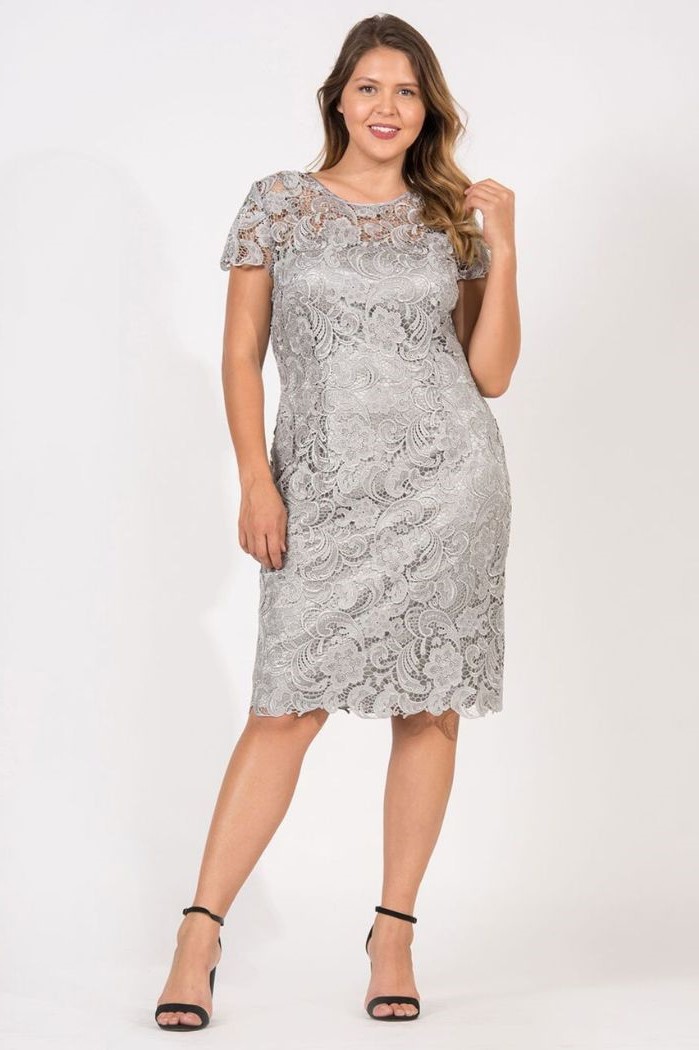 How to find the perfect dress?
Consider the colour palette. When choosing your dress be aware of the colour palette of the whole wedding, as well as the colour of the bridesmaids dresses. You need to coordinate with them, since you are a part of the bridal party and all of you need to compliment each other. Plus, imagine if the colour palette is blue and you are wearing green, for example. Wouldn't be the best look, would it? So, always consider that when you are shopping for mother of the bride dress. And, I don't know if we need to say it, but avoid white at all costs. Wearing a white dress to any wedding is a no, let alone if we are talking of your own daughter's wedding.
Buy your dress at least two months before the wedding. It is clear that all eyes are going to be on the bride, but you need to look your best when you are standing next to her. That is why, you shouldn't leave dress shopping for the last minute. Take your time, consider colours, flattering shapes and leave yourself enough time for alterations, if needed. What's more, being ready with your dress on time means that you will have enough time to help your daughter with preparations and organisation of the wedding day, without worrying about yourself.
If you can't find what you are looking for in a shop, go to a seamstress. This has its good and bad sides, though. First of all, make sure it is a good seamstress. Check the things she has been working on and if they are not really your style, keep looking for another one. Furthermore, chances are, if it is a good seamstress, she will be booked well in advance. That is why, you should leave at least 3-4 months for her to make your dress. Don't rush her and communicate with her everything that you want, like or dislike.
Don't rush into buying the first dress you see, explore your options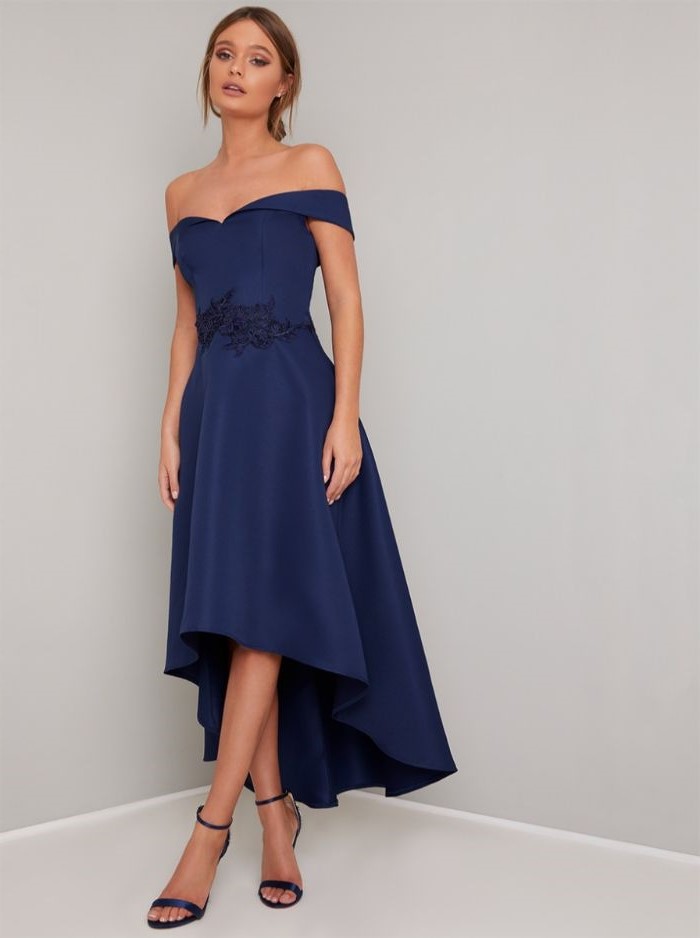 What are the most flattering mother of the bride dress types?
Empire waist dress – perfect for hiding small imperfections. Empire bodice cuts right underneath the chest and flows down freely. Thus, giving you the ability to hide little things you may not want to show. The bottom part is usually made of georgette or chiffon.
Fit and flare / A-line – two of the most flattering styles. These types of dresses contain a bodice and a free flowing skirt. the A-line type is a bit wider, while the fit and flare style accentuates the waist a bit more. Either way, they are very flattering for any body shape.
Off-the-shoulder neckline – very elegant. This type of neckline has got to be the most elegant. It will show off your collarbone and shoulders and give you a flawless feminine look.
Colour-blocking – very flattering usage of colours. Type of dresses with contrasting colours along the sides, giving an illusion of a smaller waist and an hourglass figure.
Sequins and embellishments – for a more playful look. Don't be afraid to glam up your dress. Sequins and embellishments are a fun way to do so.
Vertical lines – for elongating your torso. Dresses with vertical lines are perfect for petite moms. They elongate the torso and give you a feminine and stylish look.
Mother of the bride dresses photo gallery
Suits are a great option for plus-size MOBs
The length of the dress you choose should also flatter your body type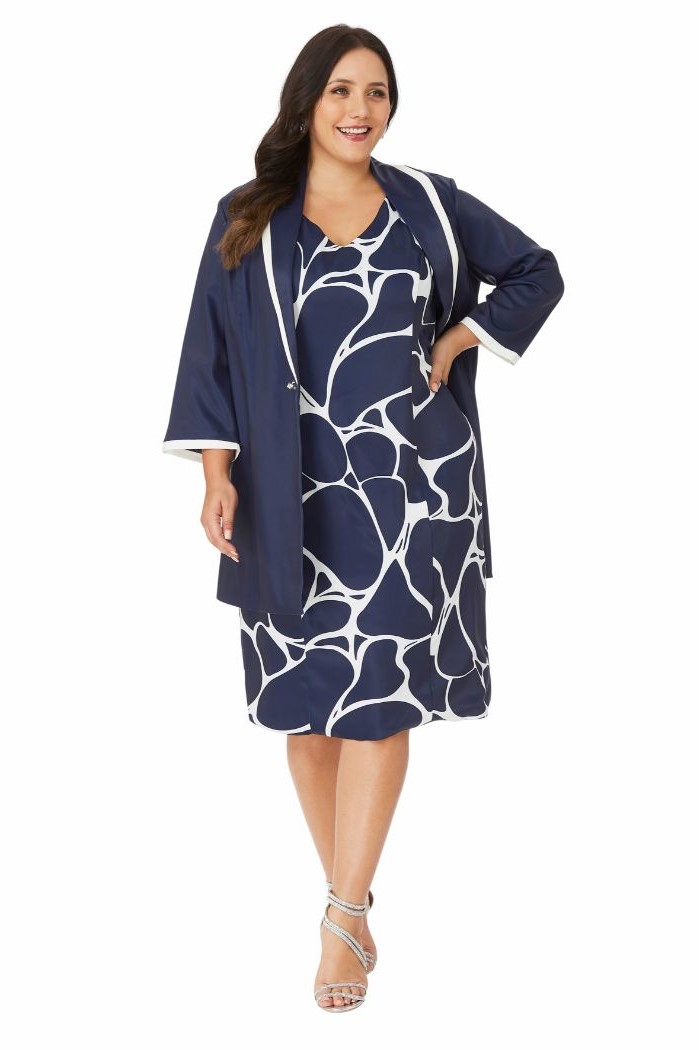 Mother of the bride suits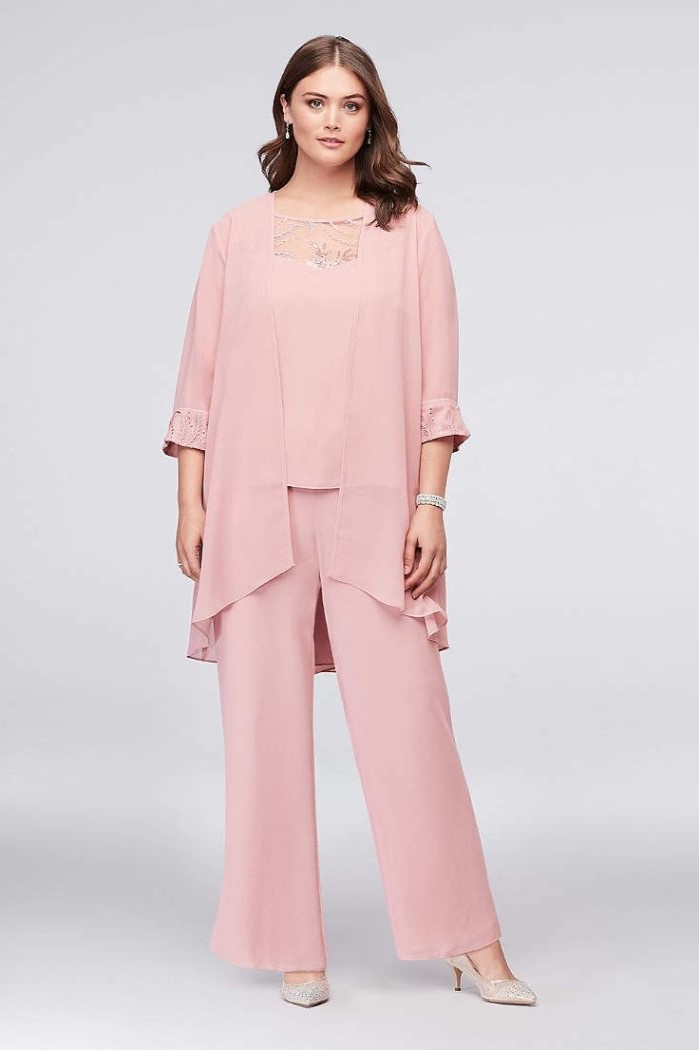 Lace mother of the bride dresses in burgundy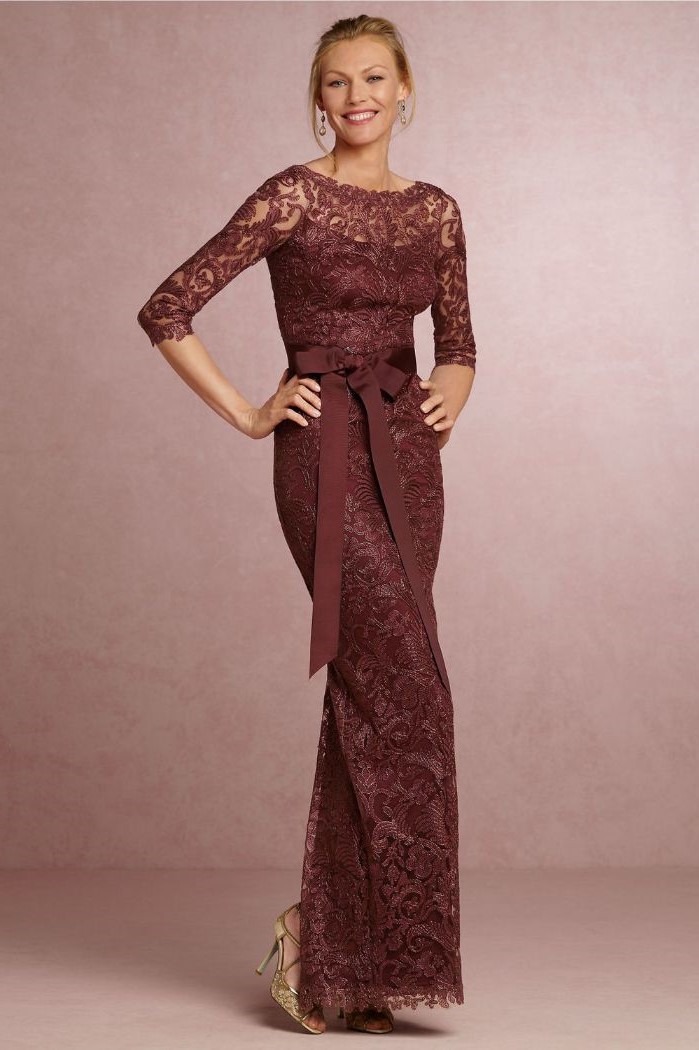 Mother of the bride dresses with jackets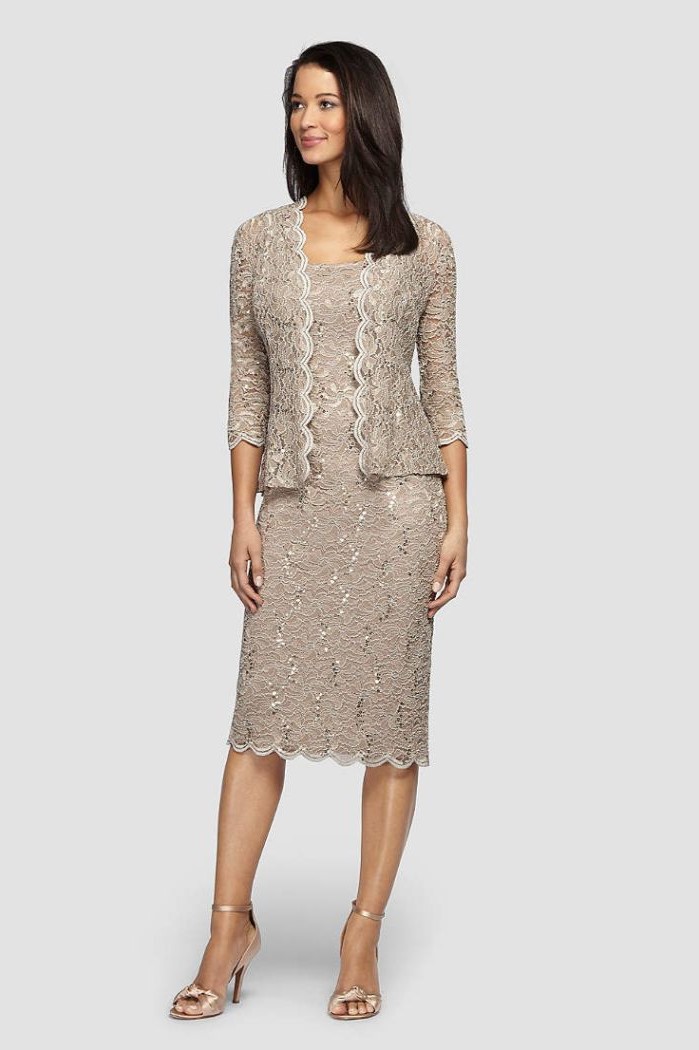 Mother of the bride tea length dress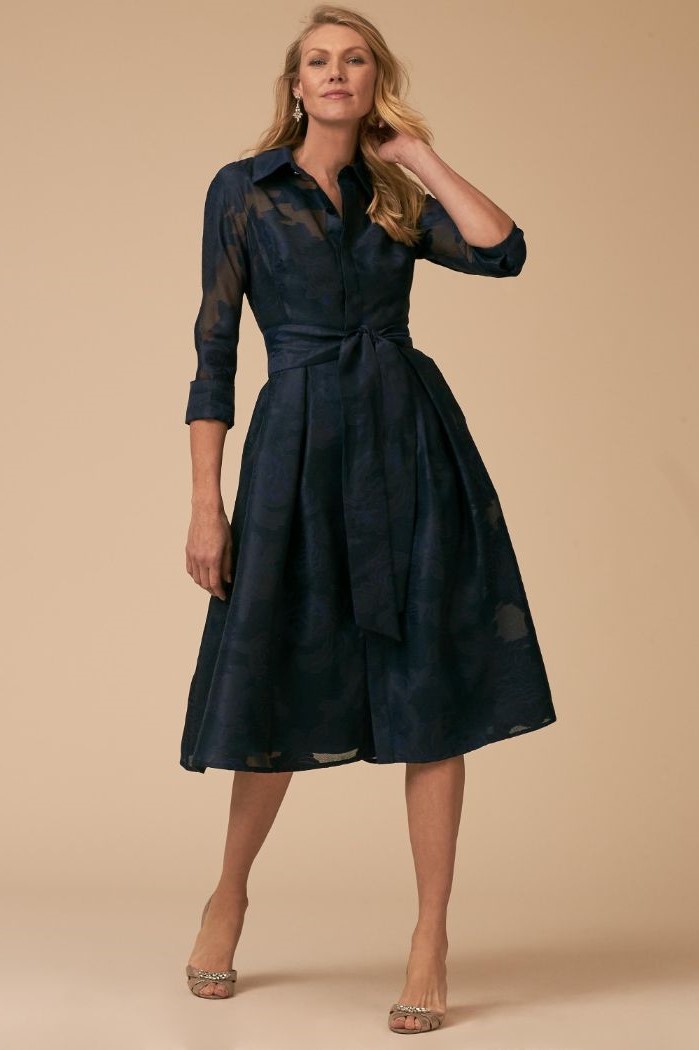 Gorgeous burgundy lace dress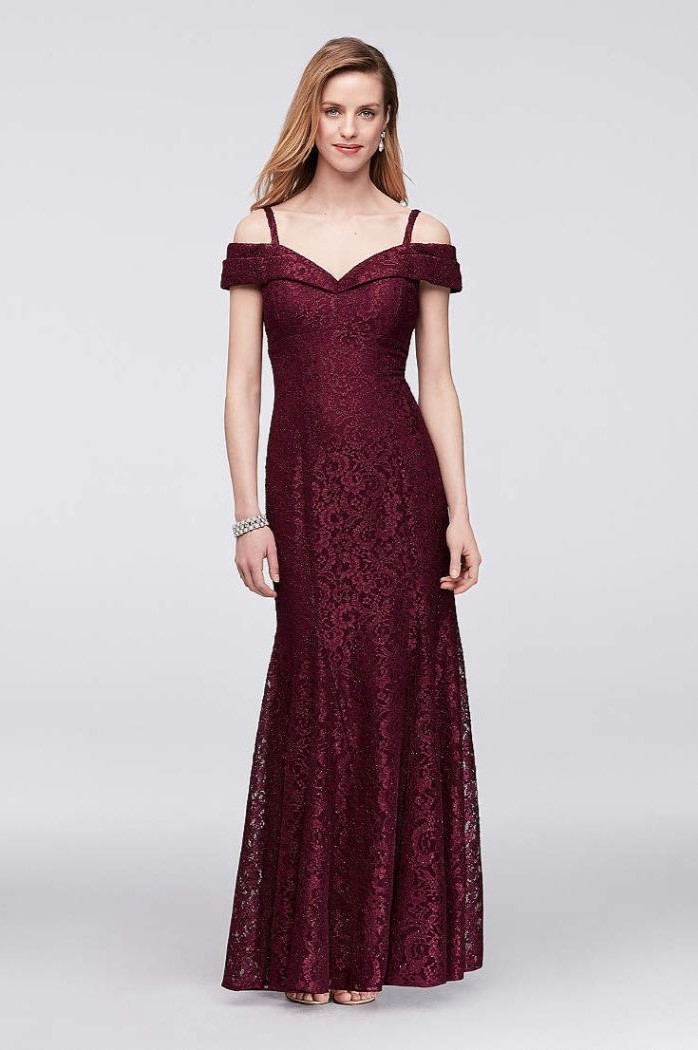 Floral patterns are always a good idea for a garden wedding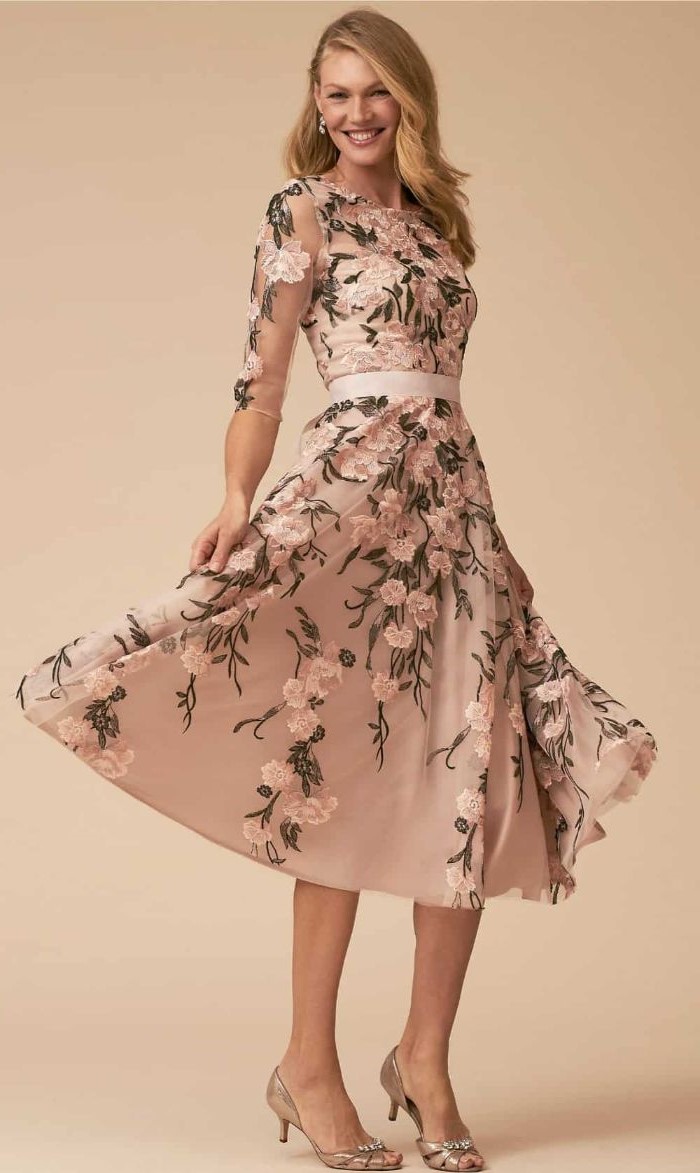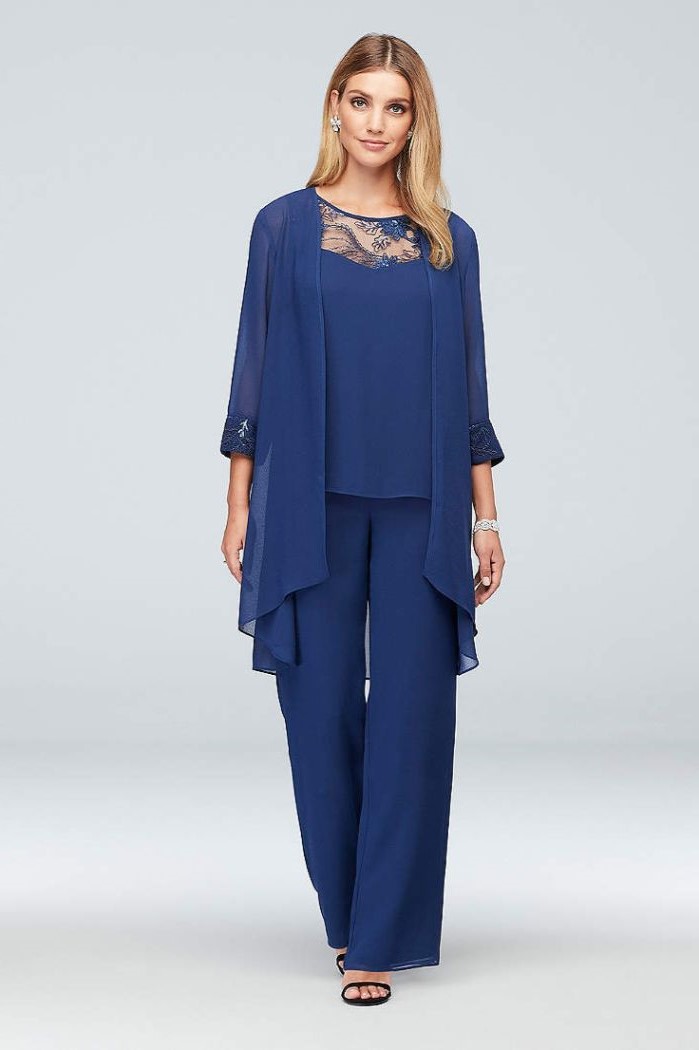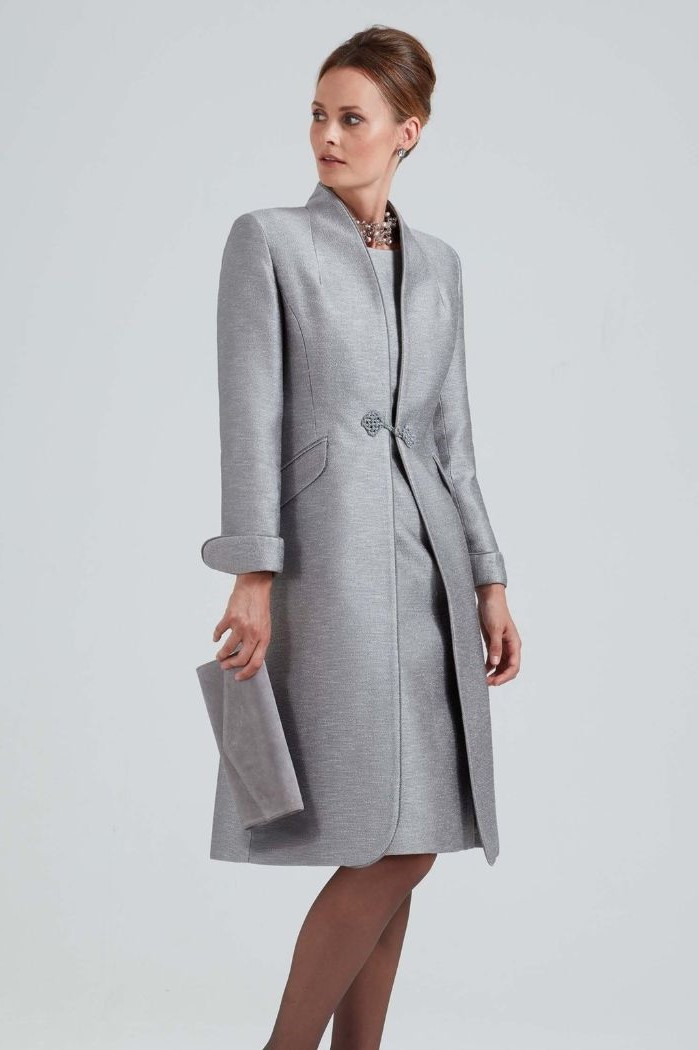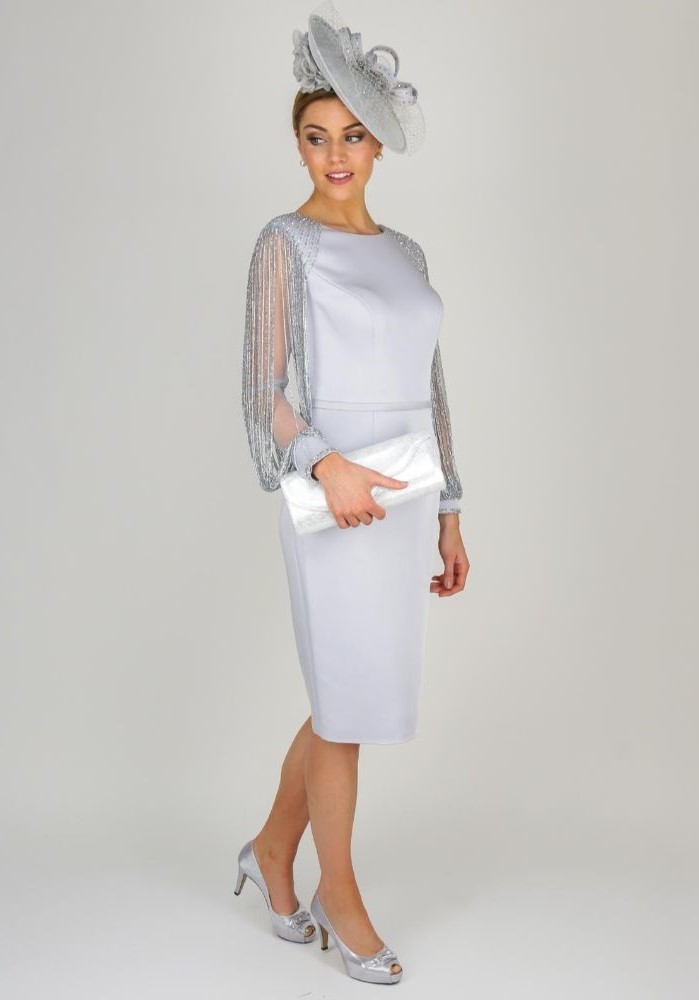 Mother of the bride dresses long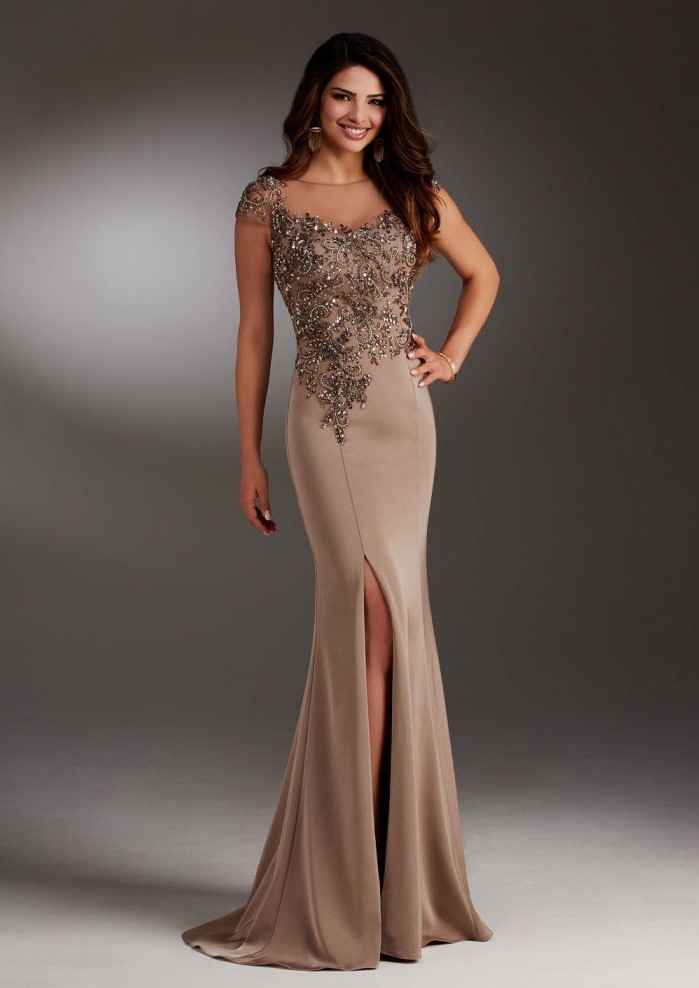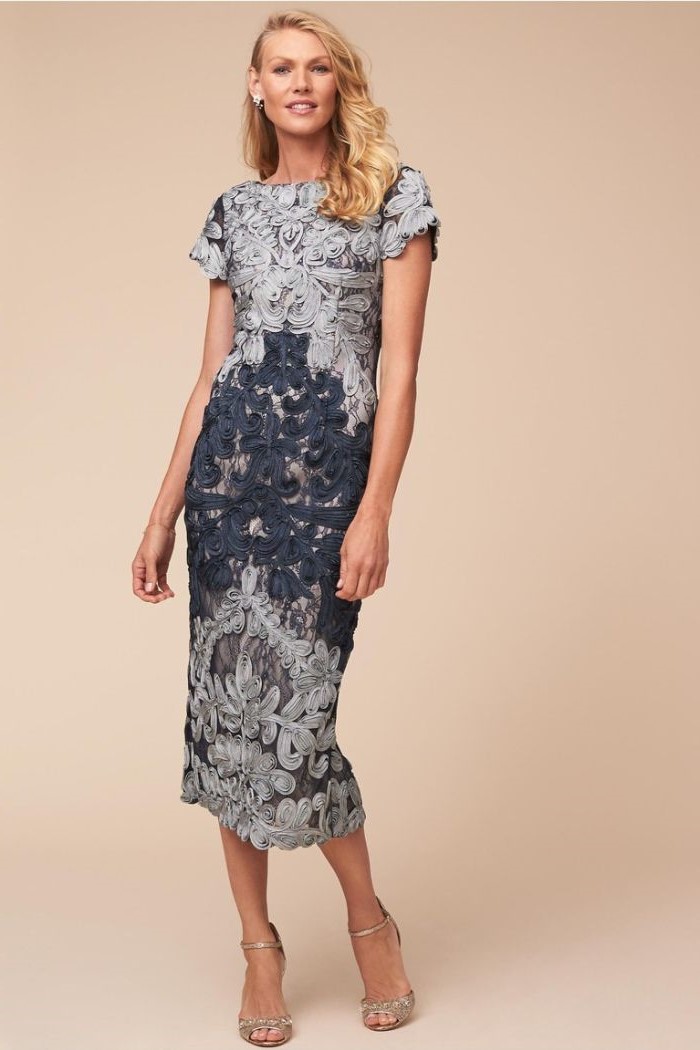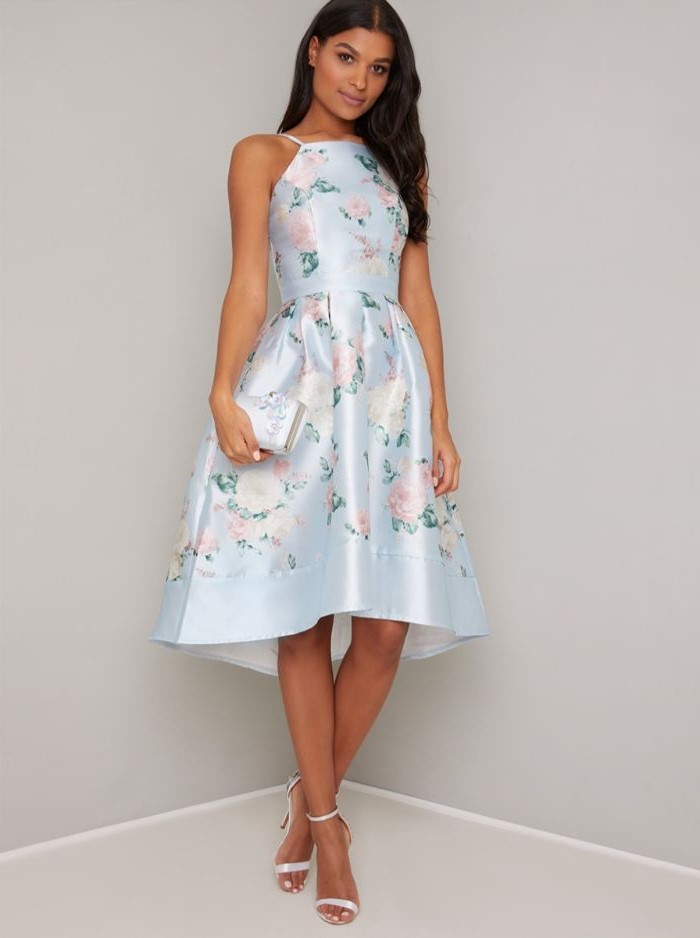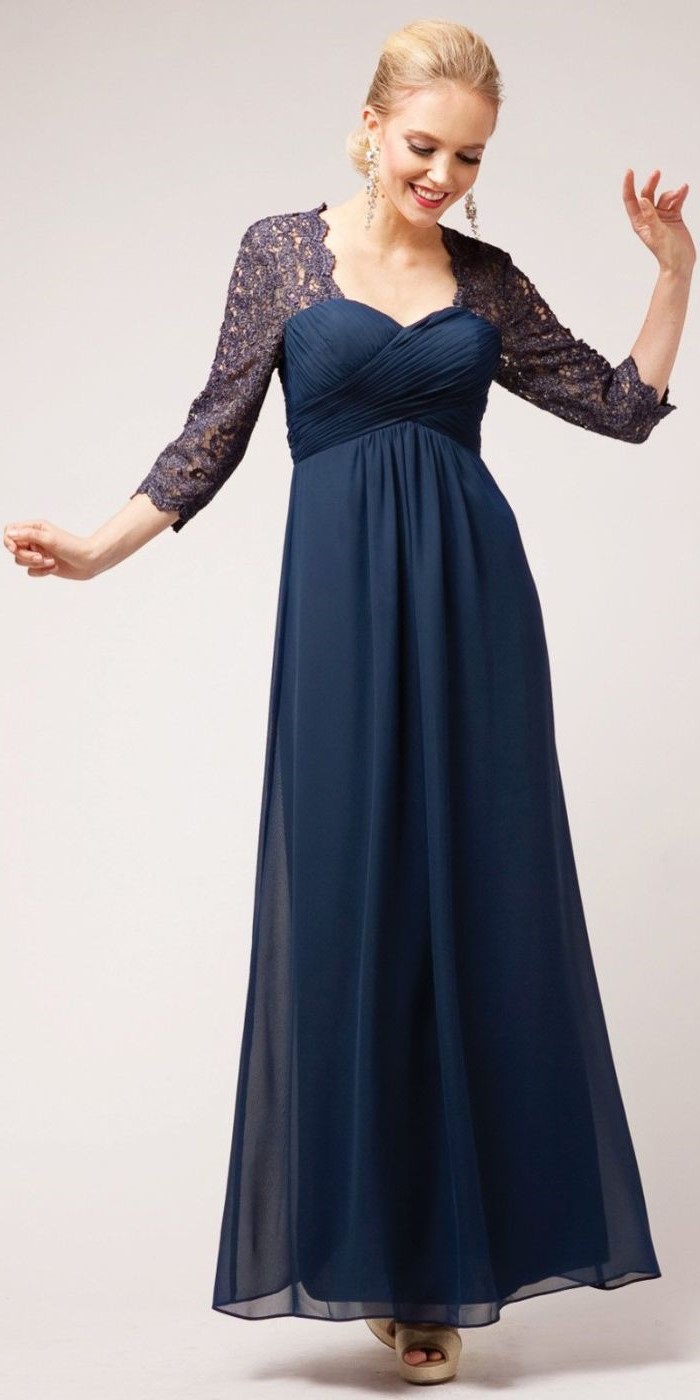 Gold mother of the bride dresses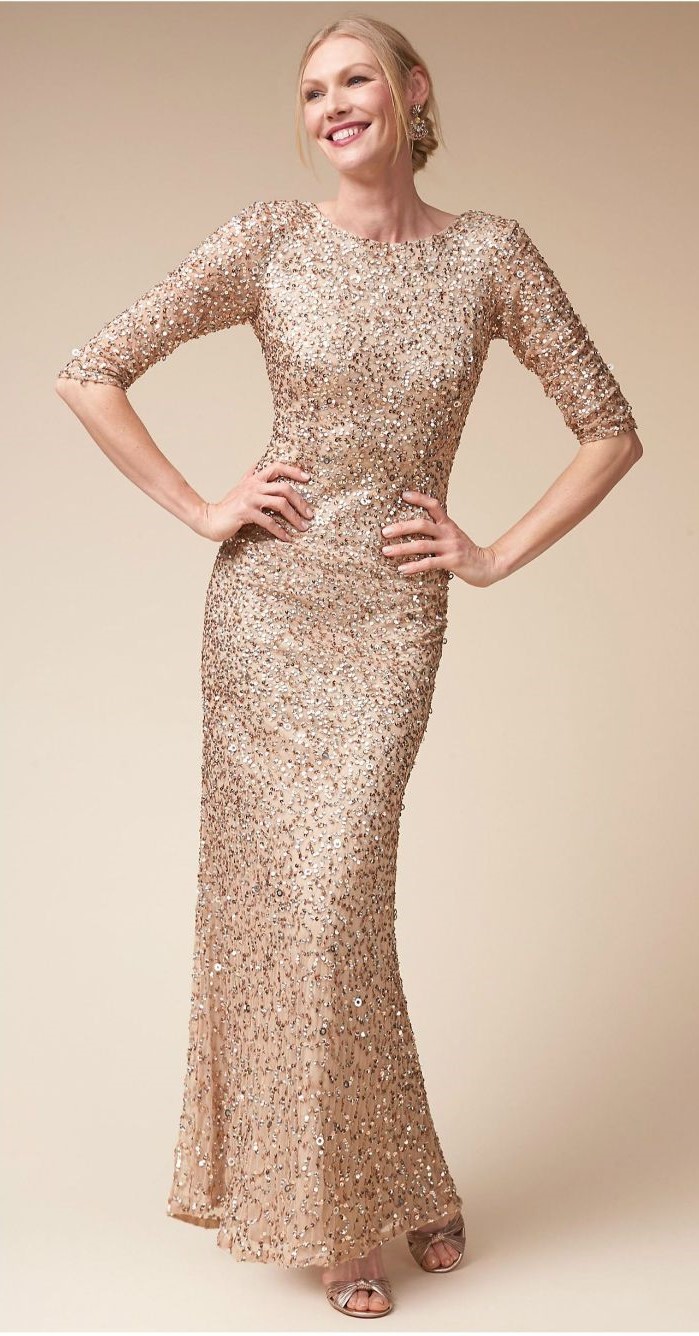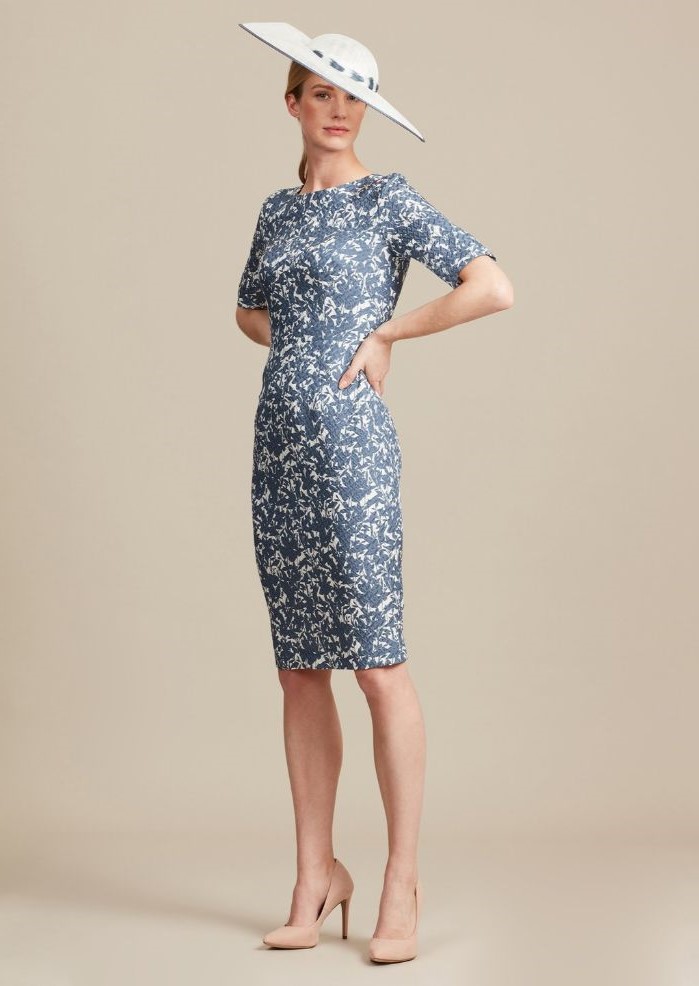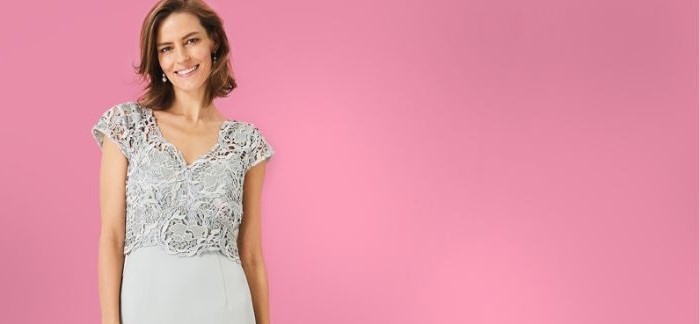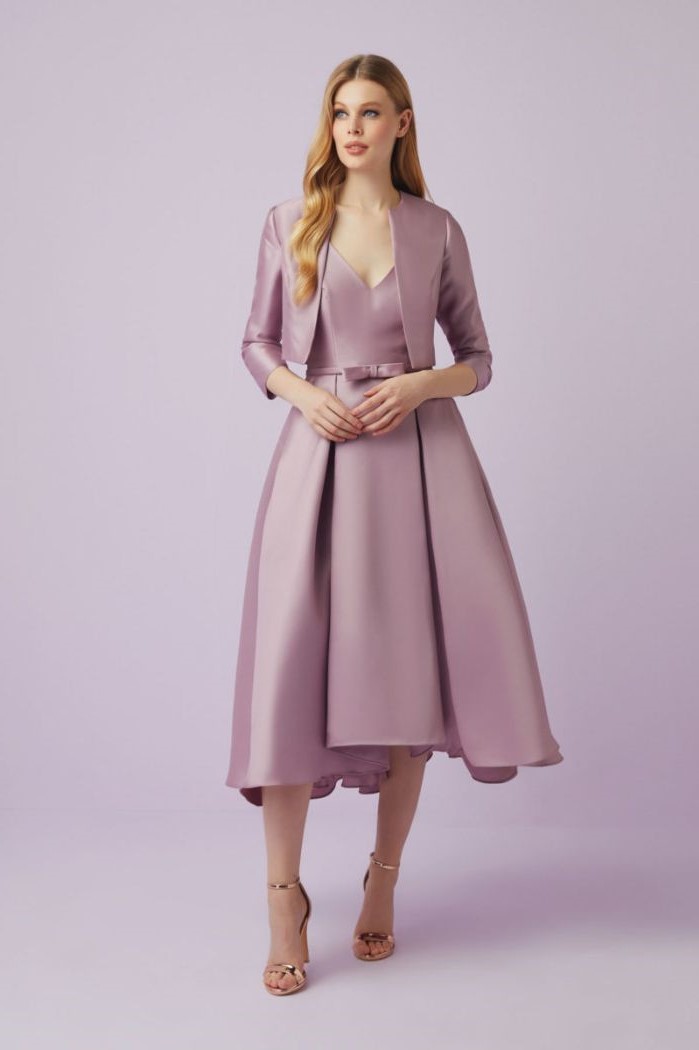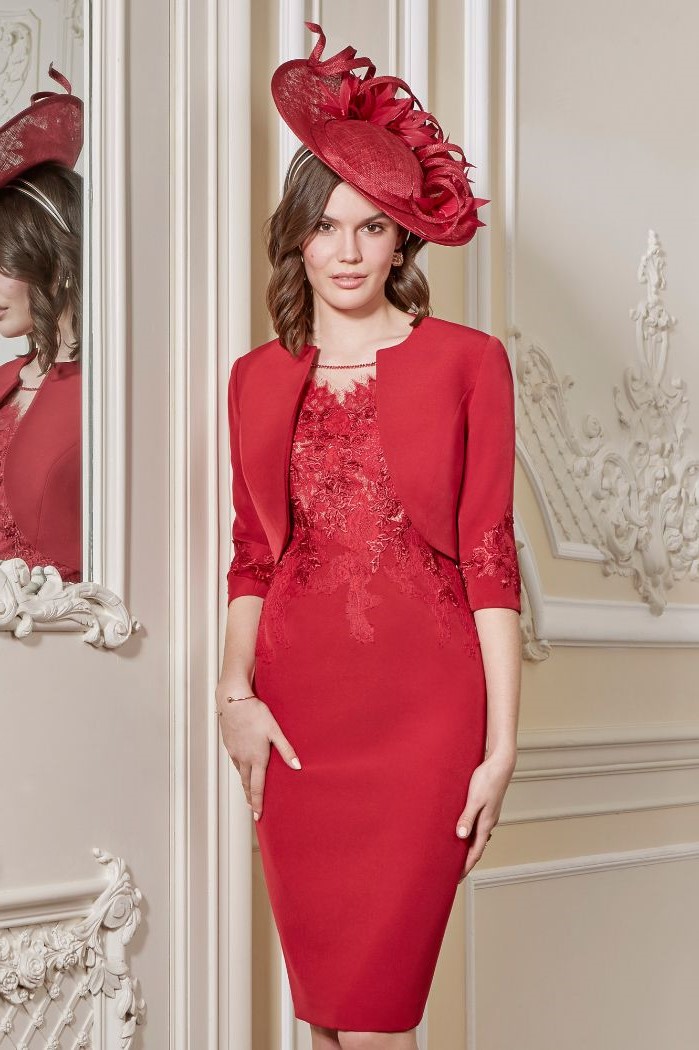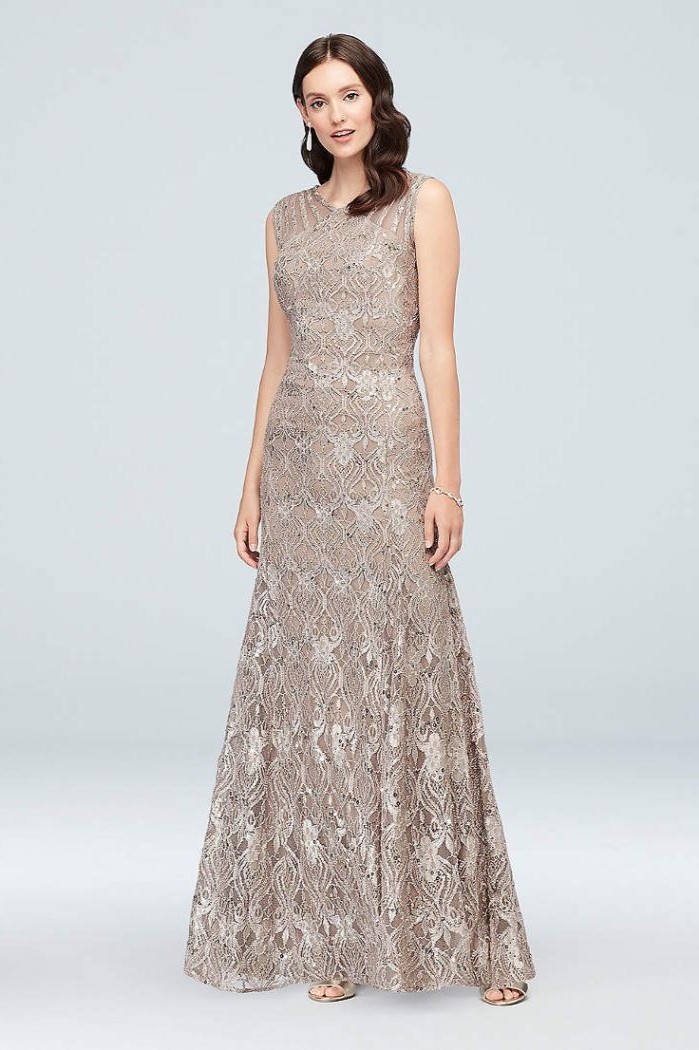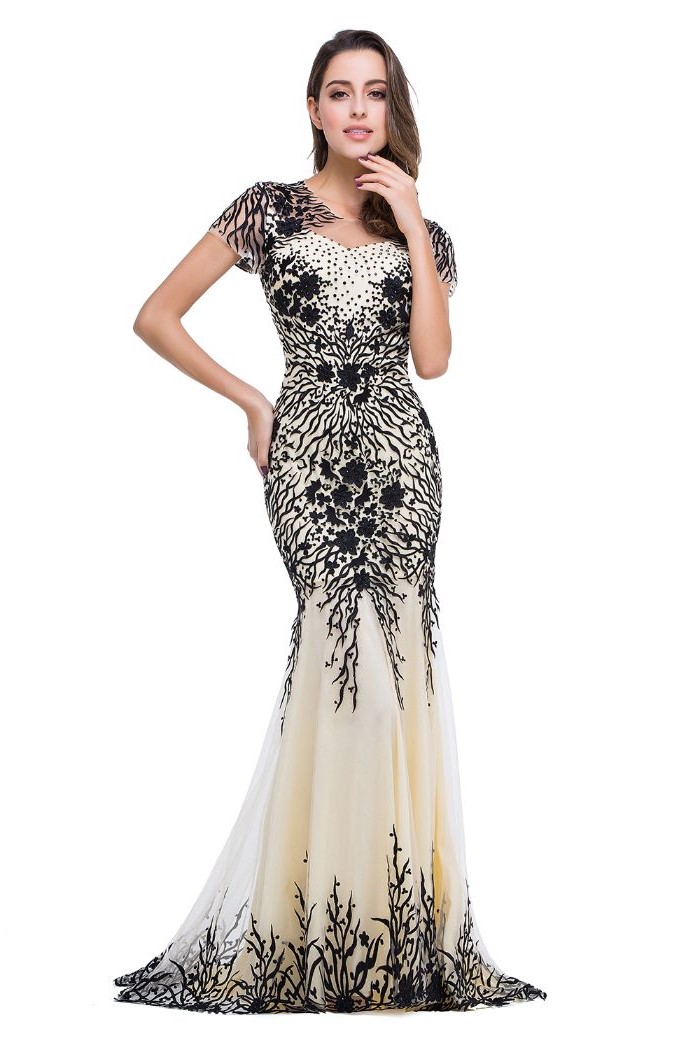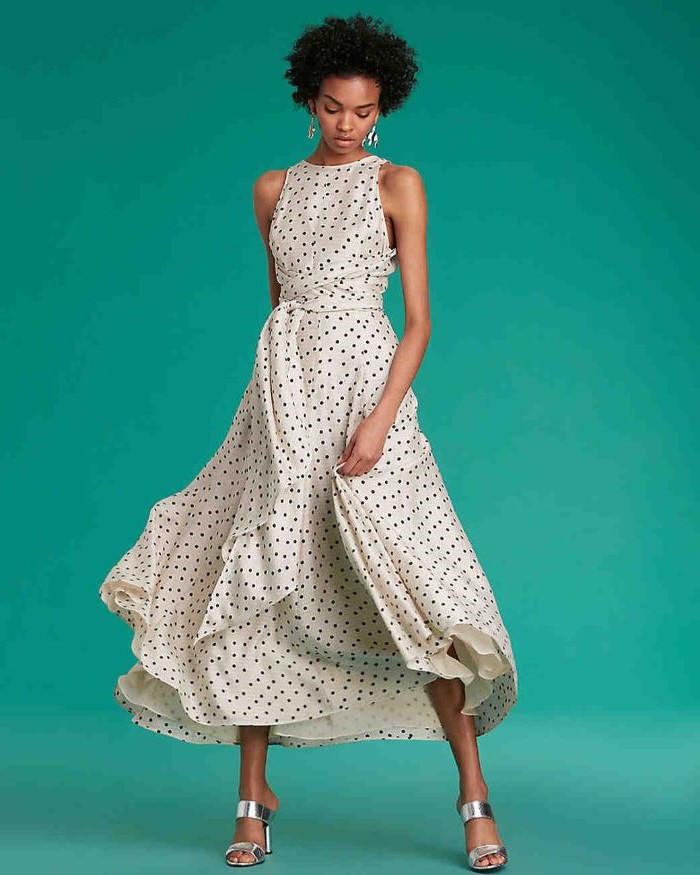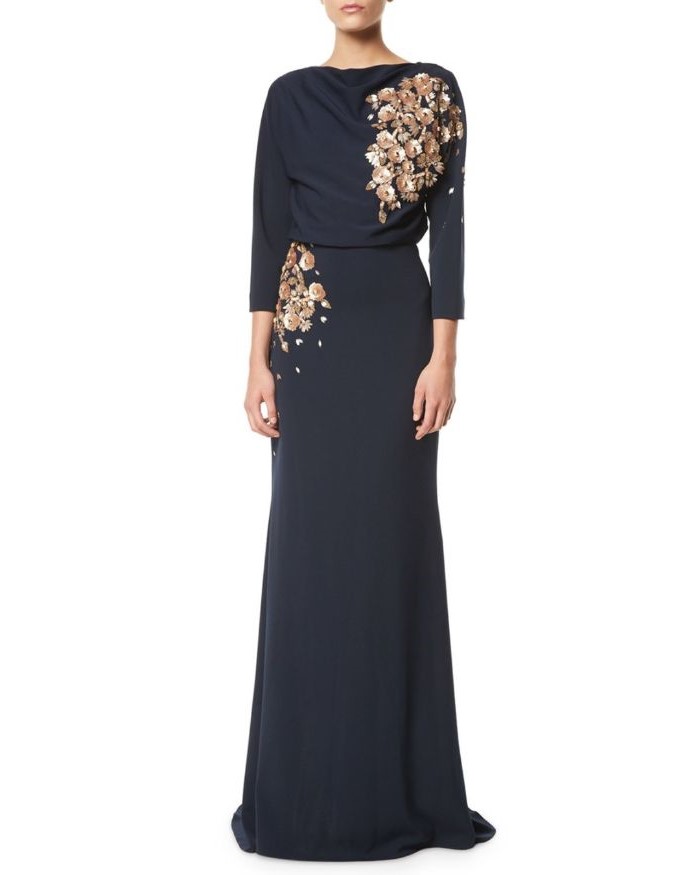 Short mother of the bride dresses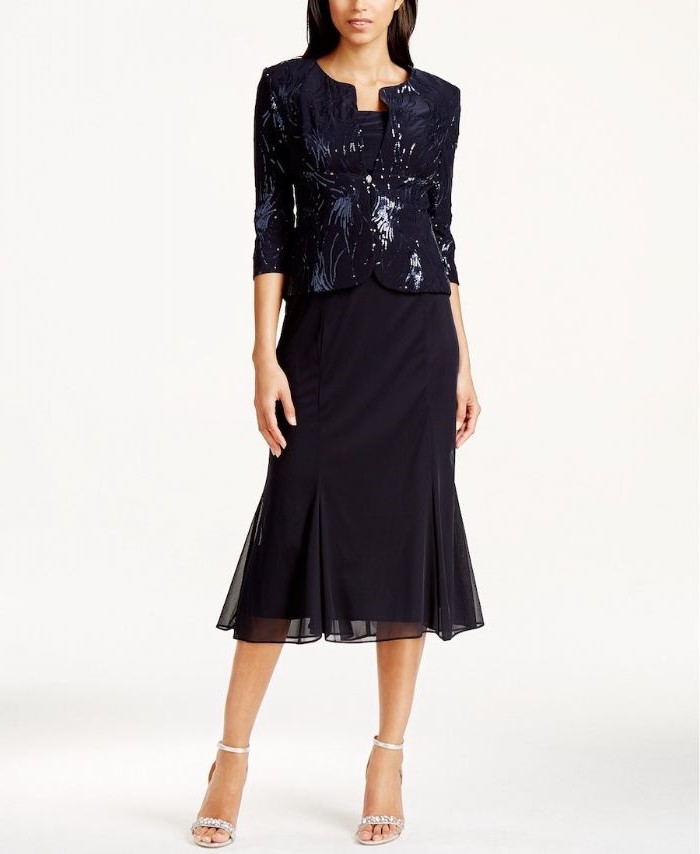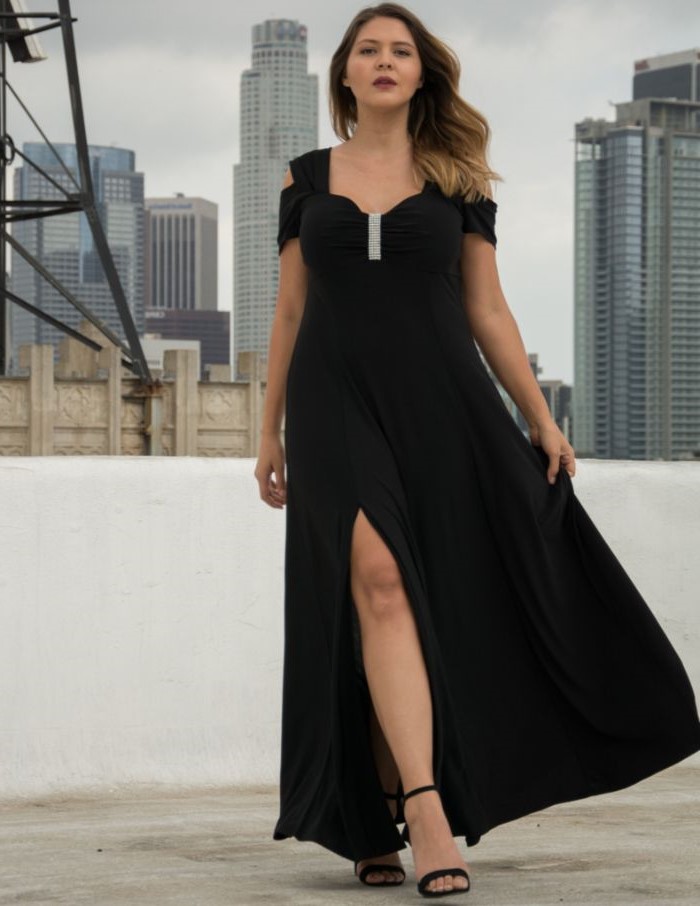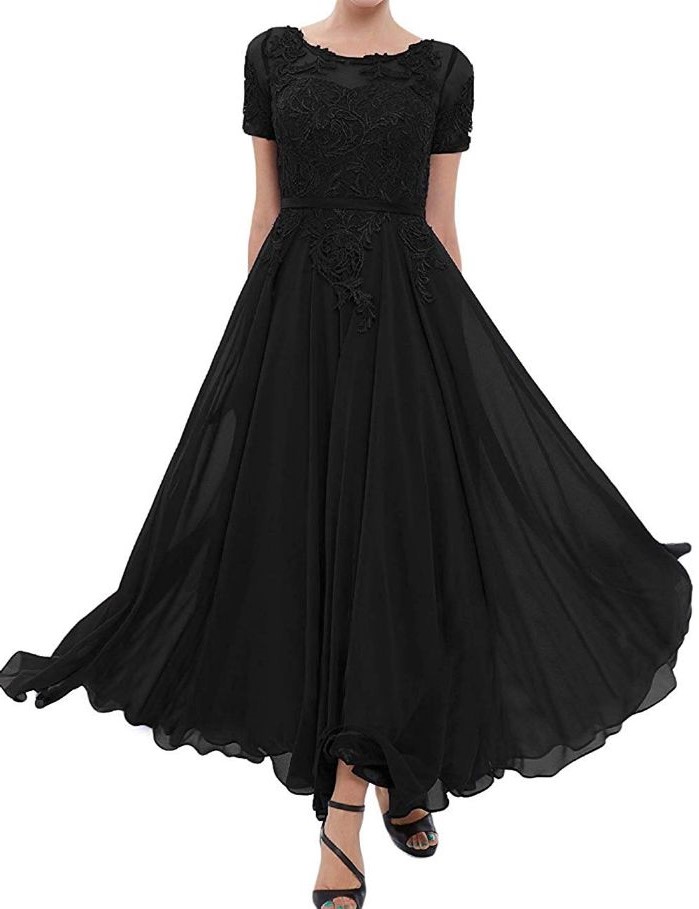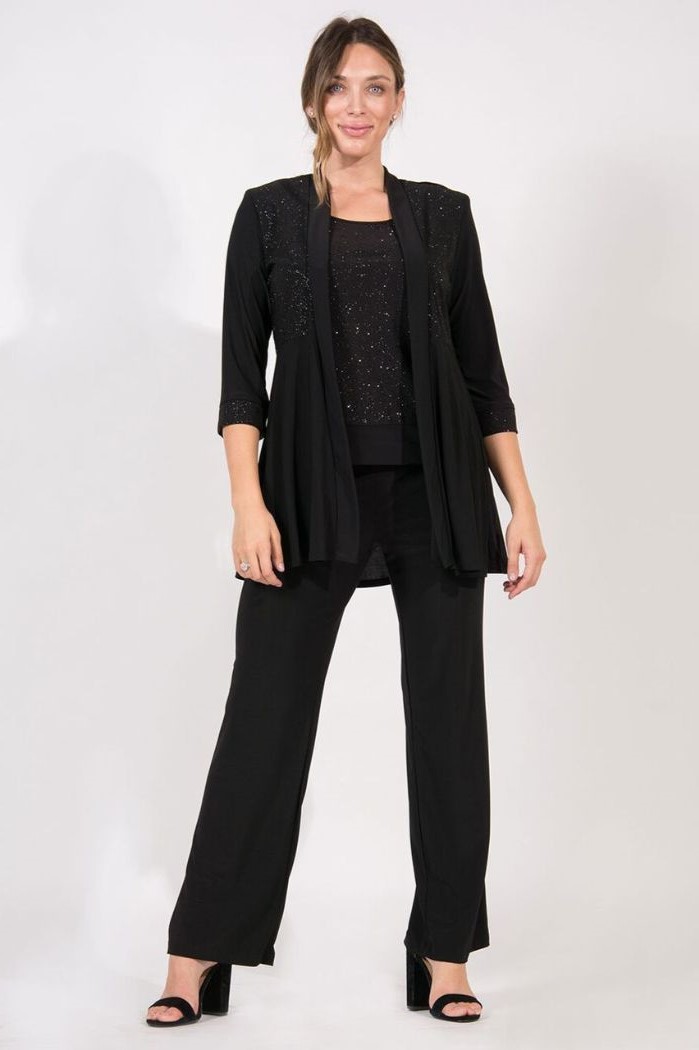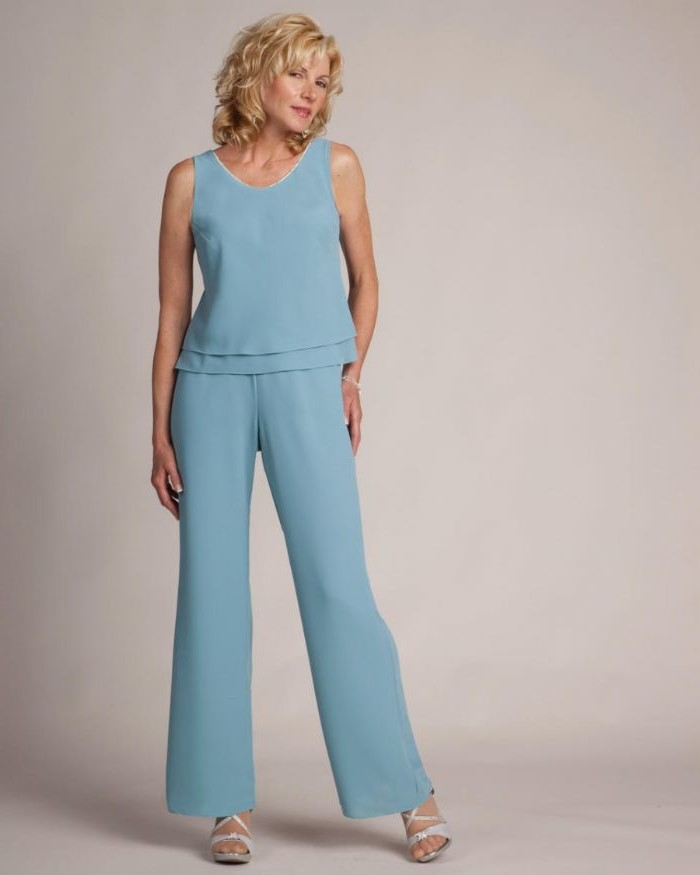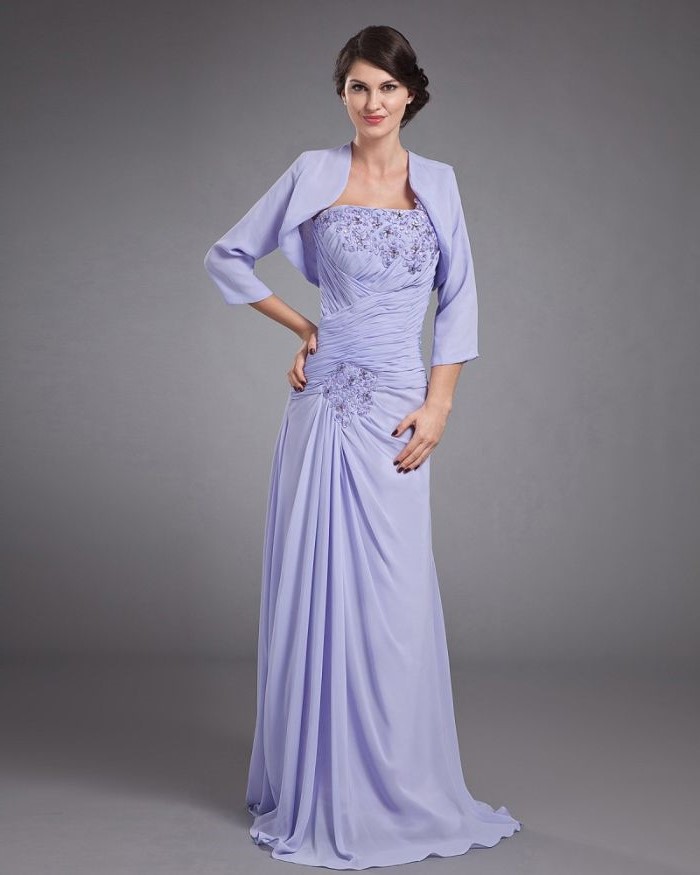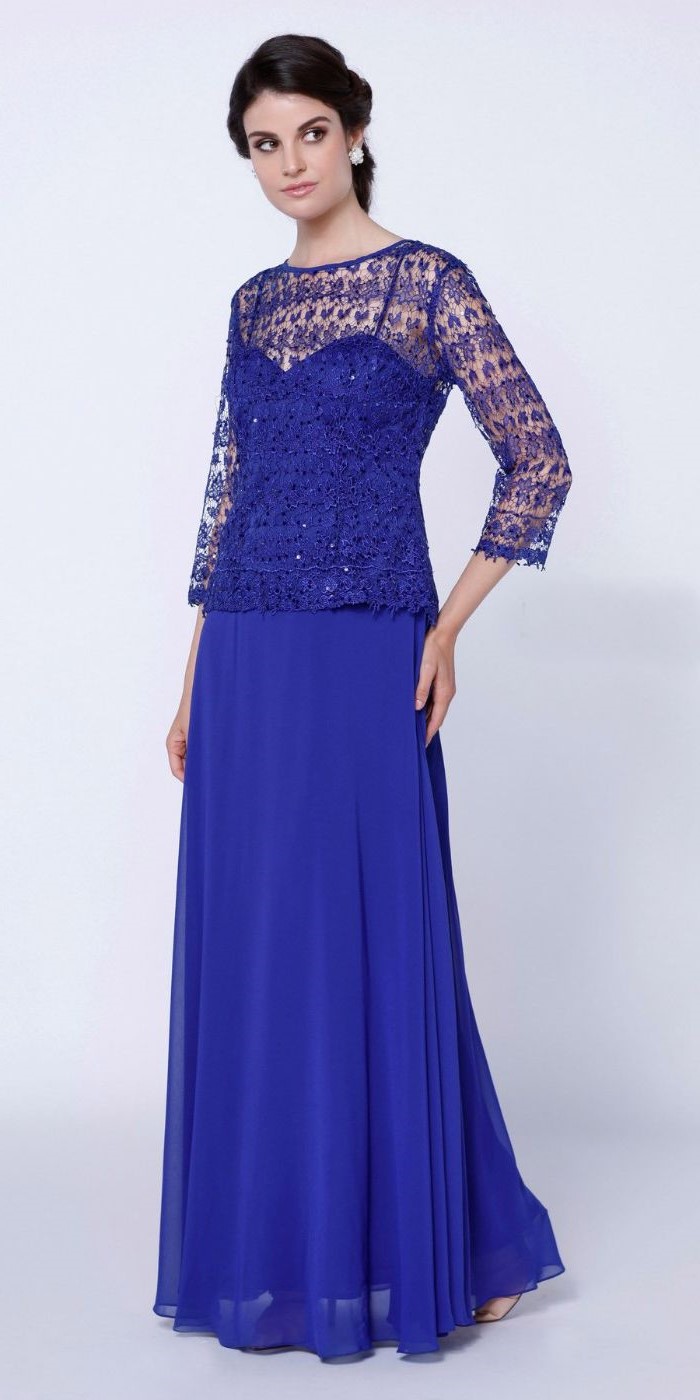 Navy blue mother of the bride dresses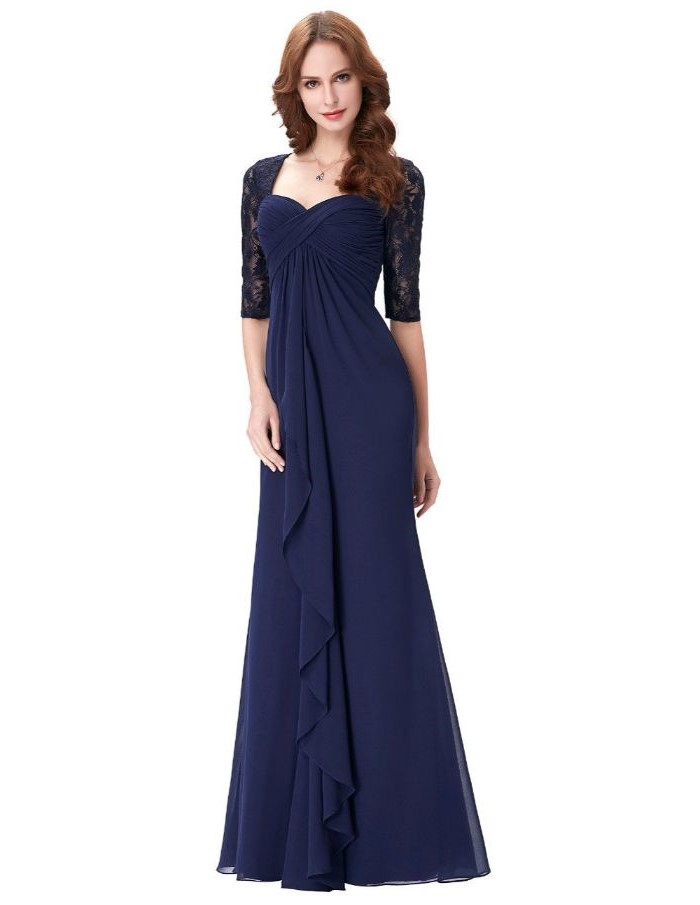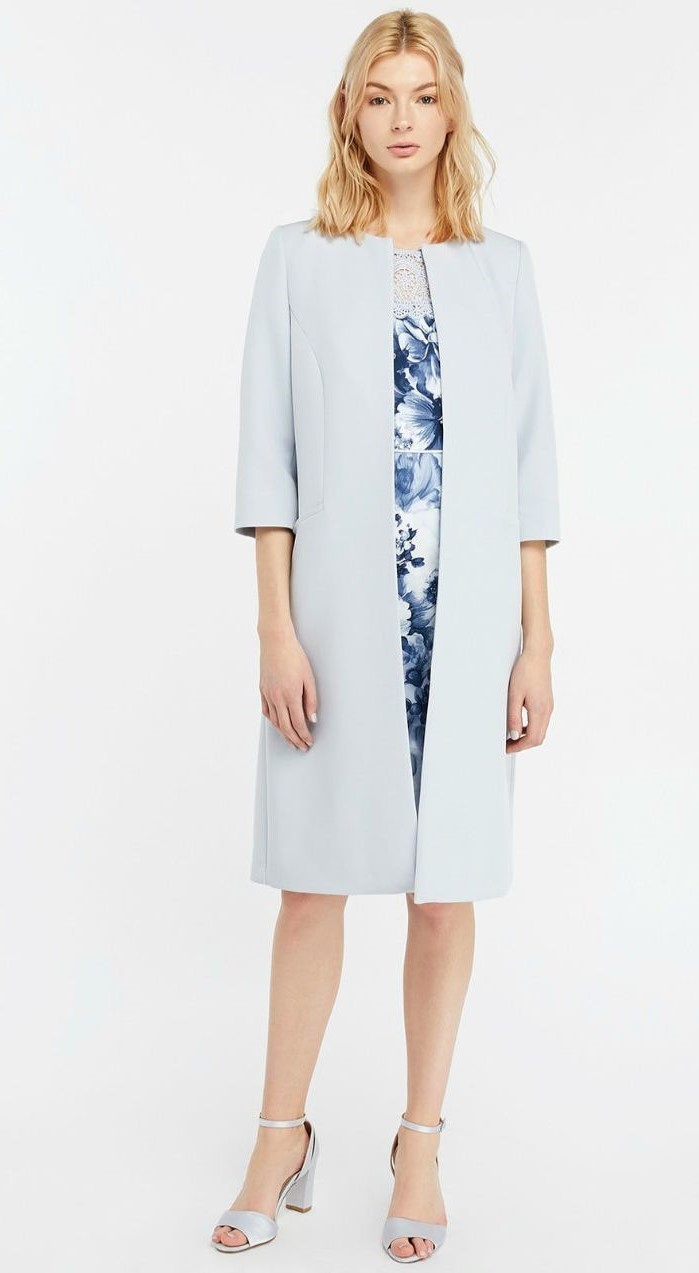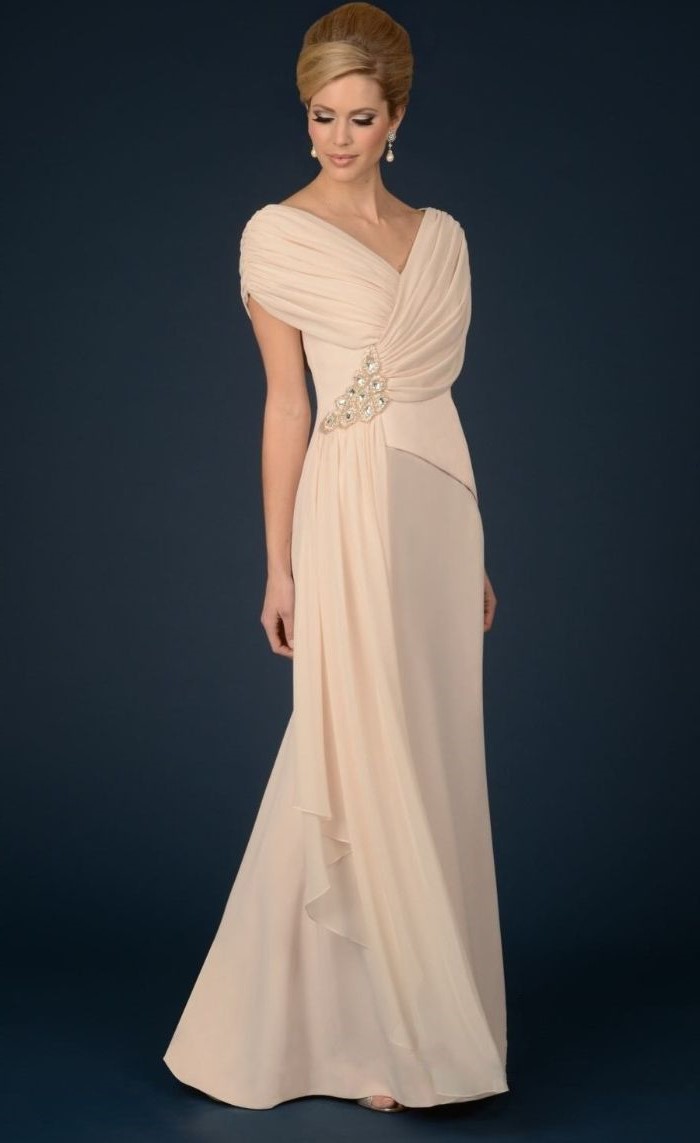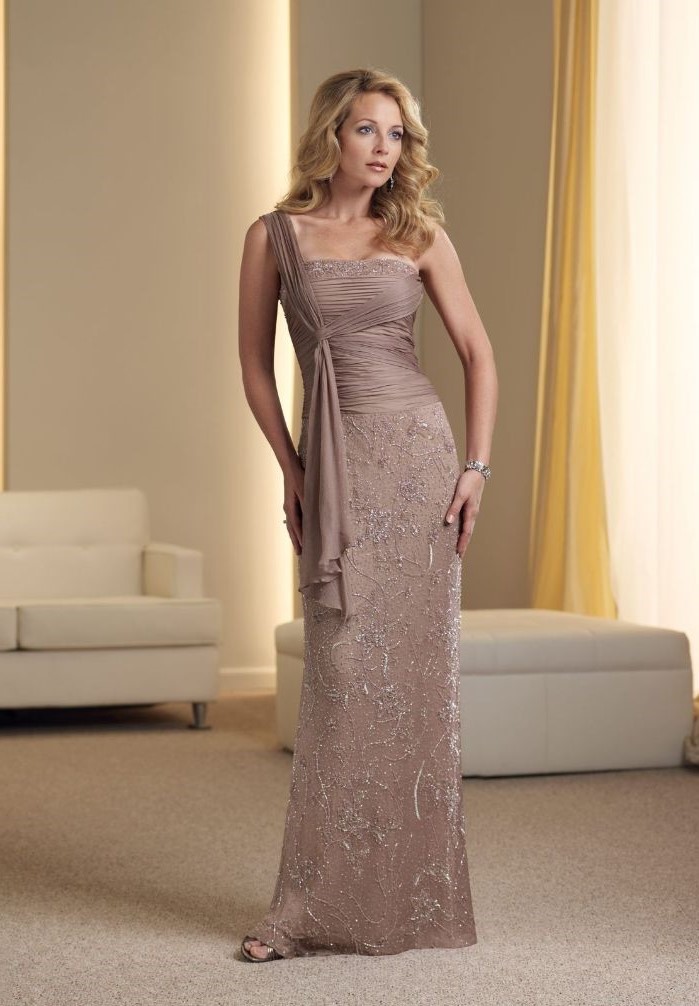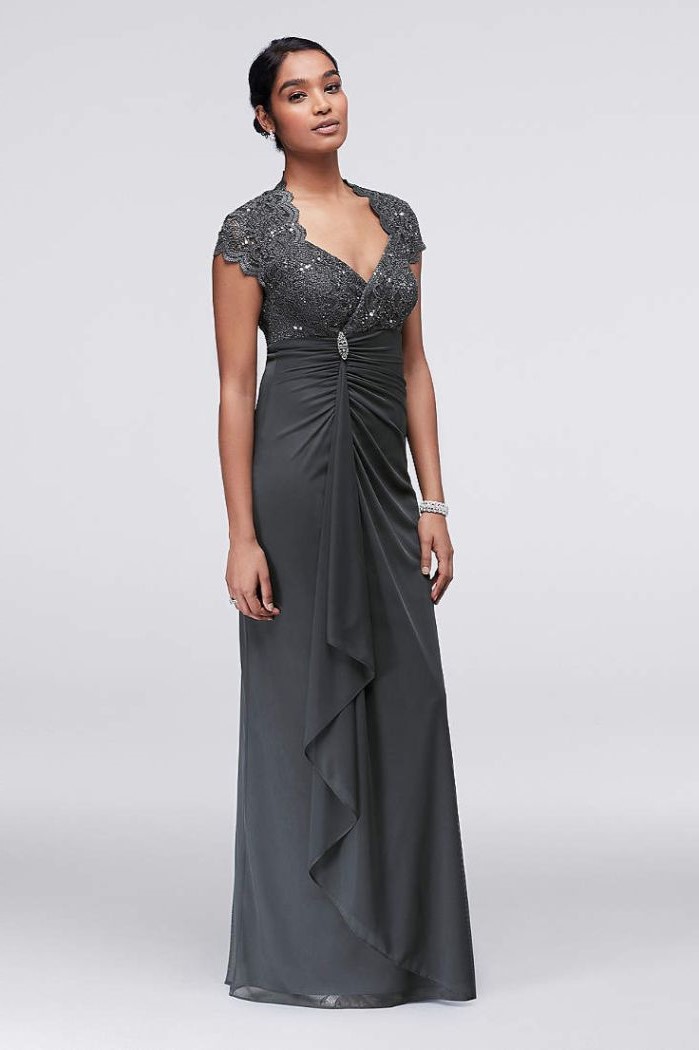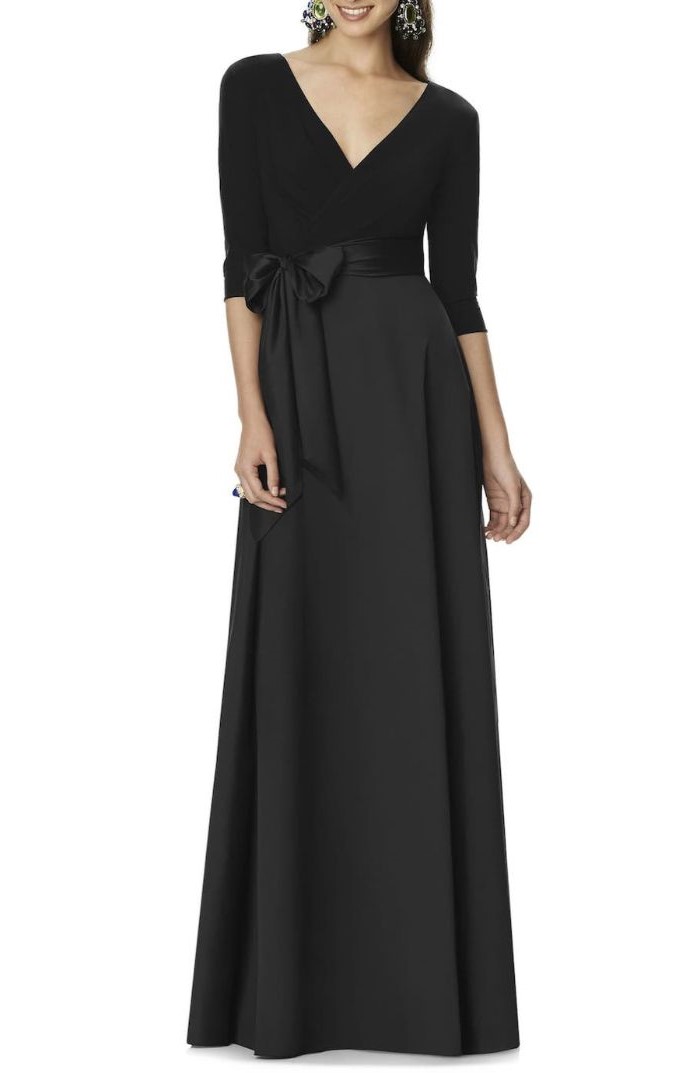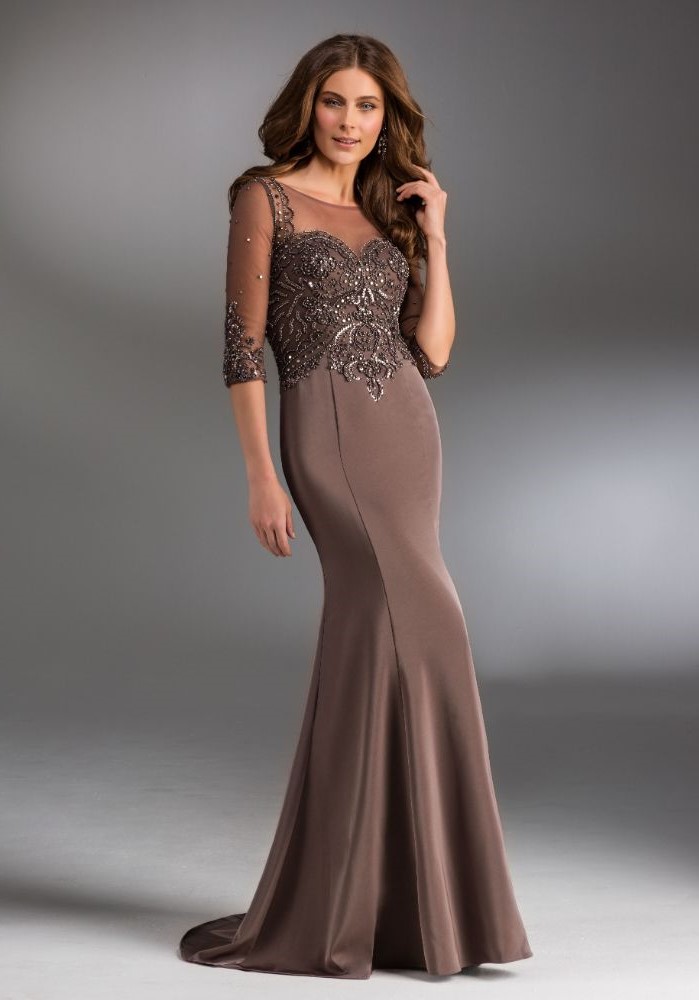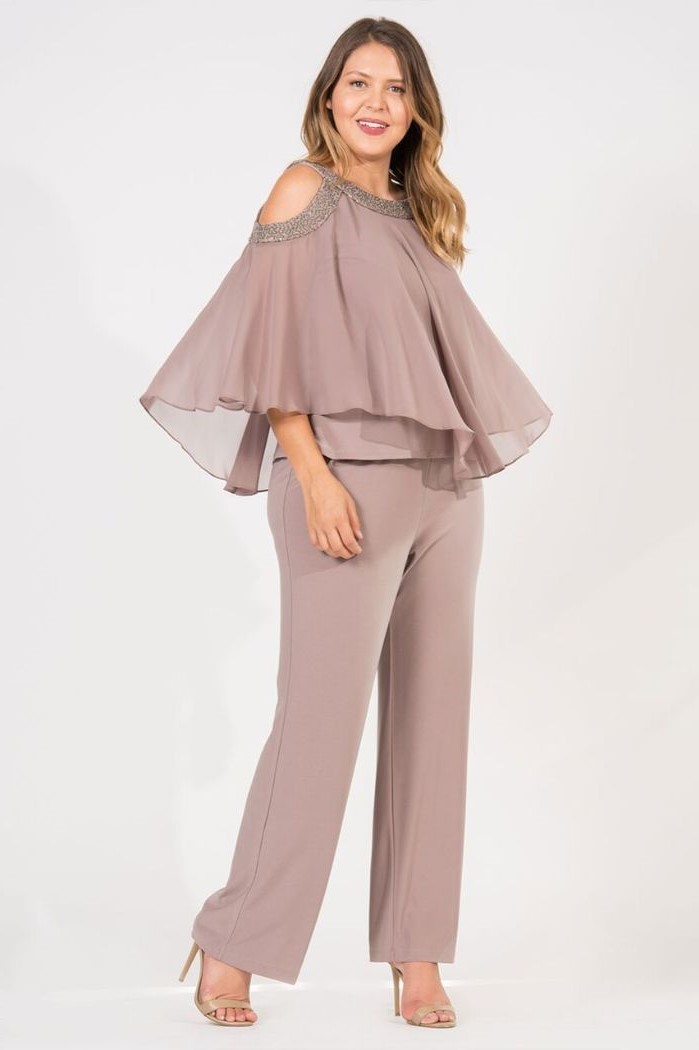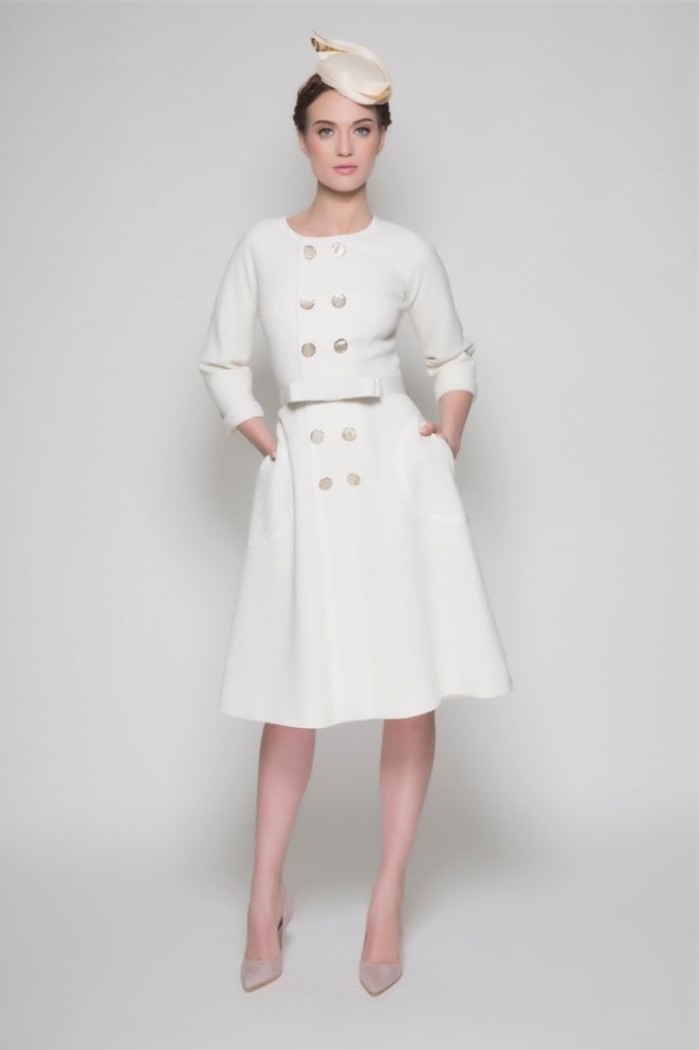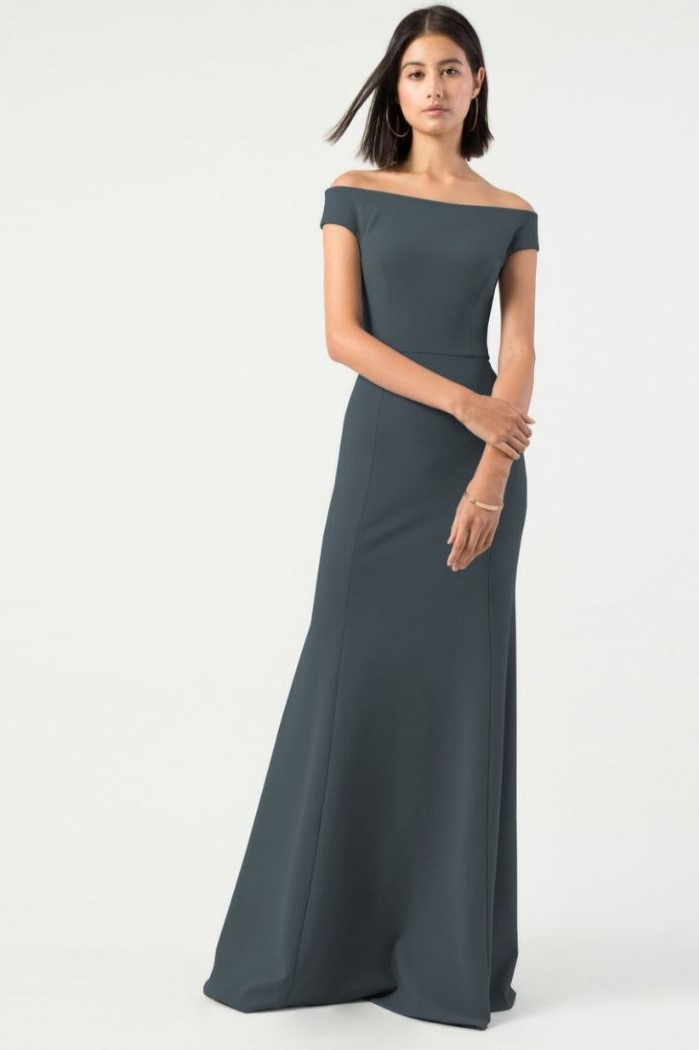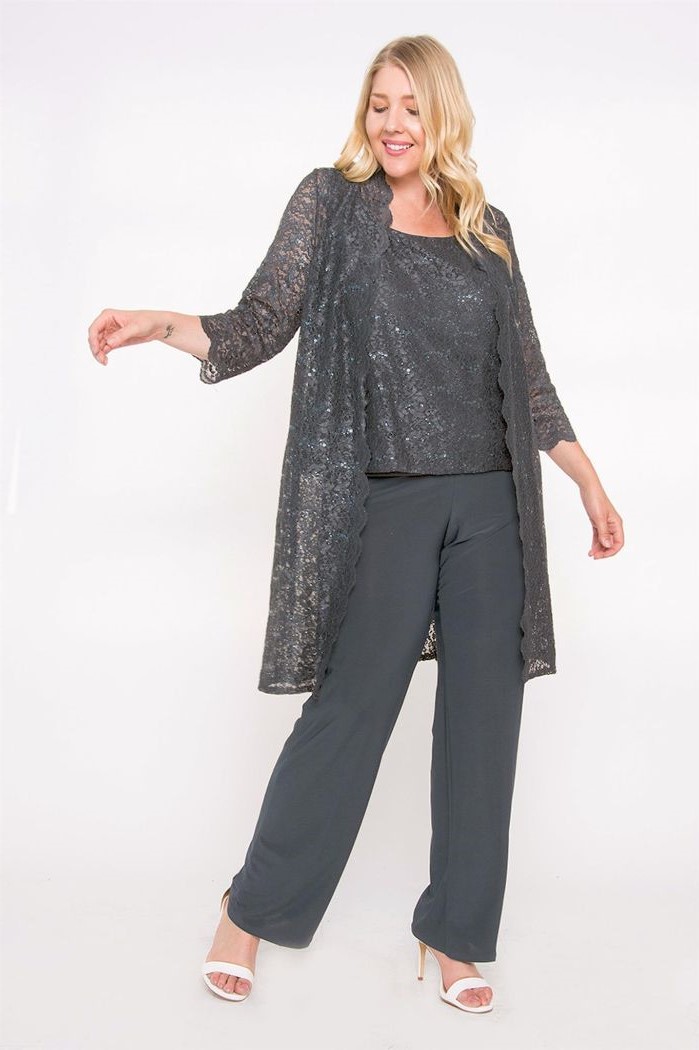 Mother of the bride outfits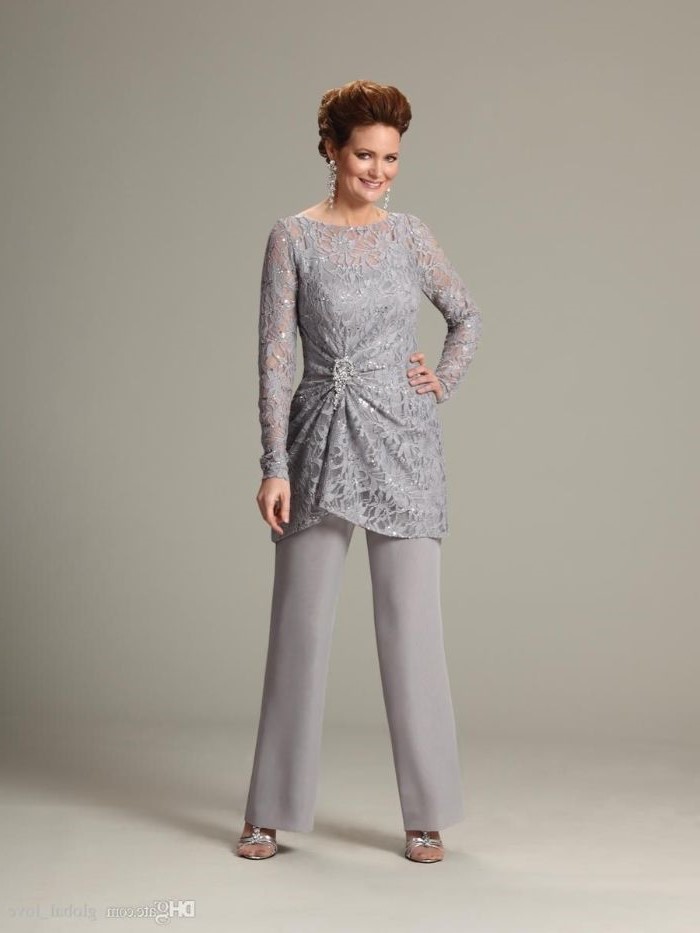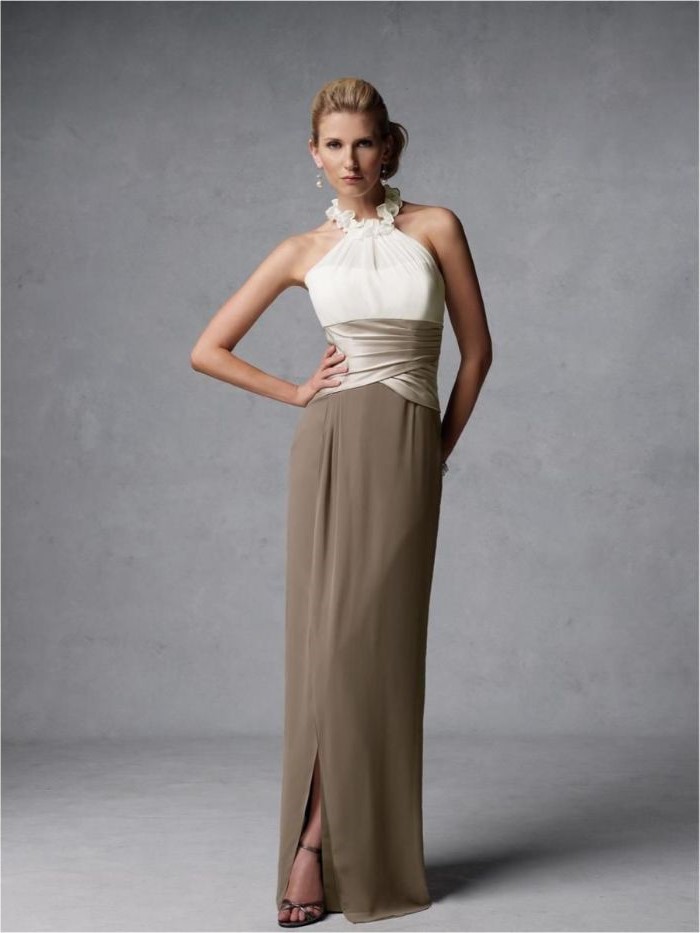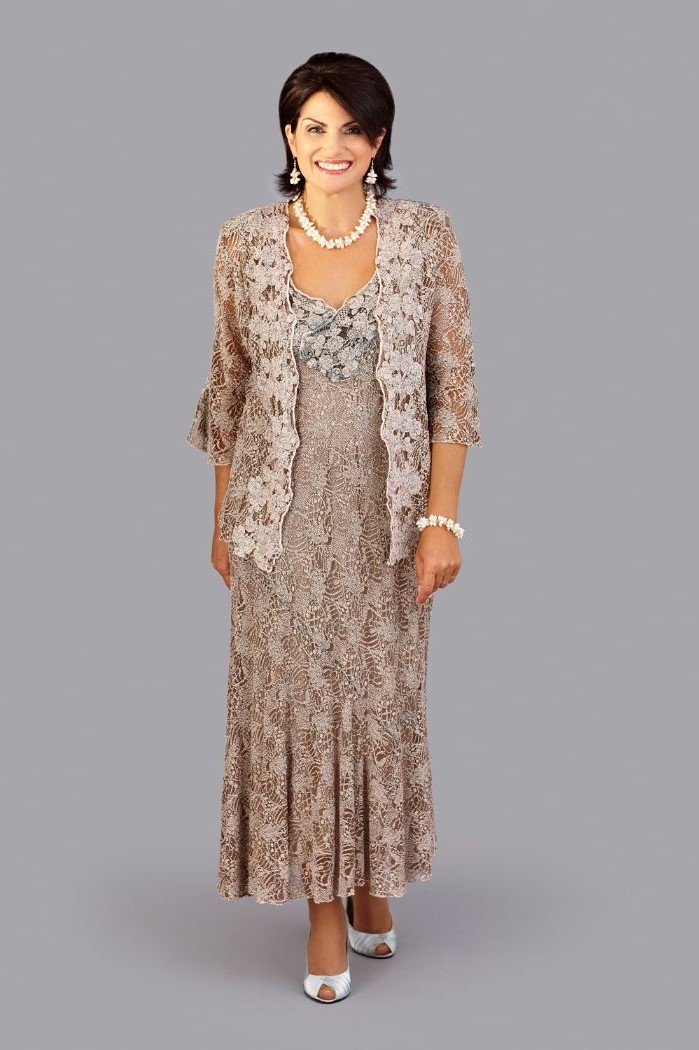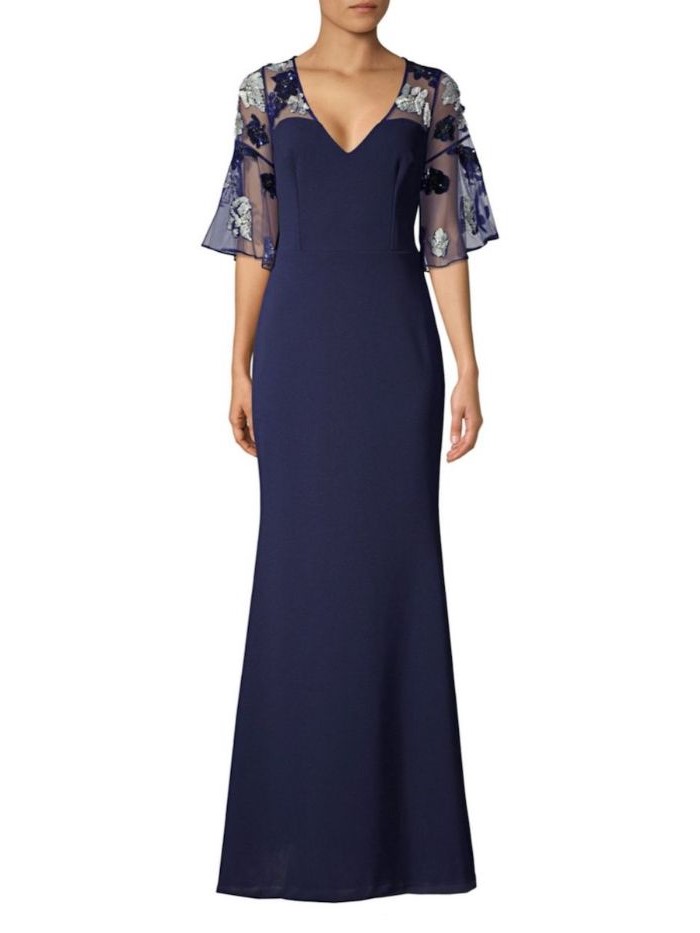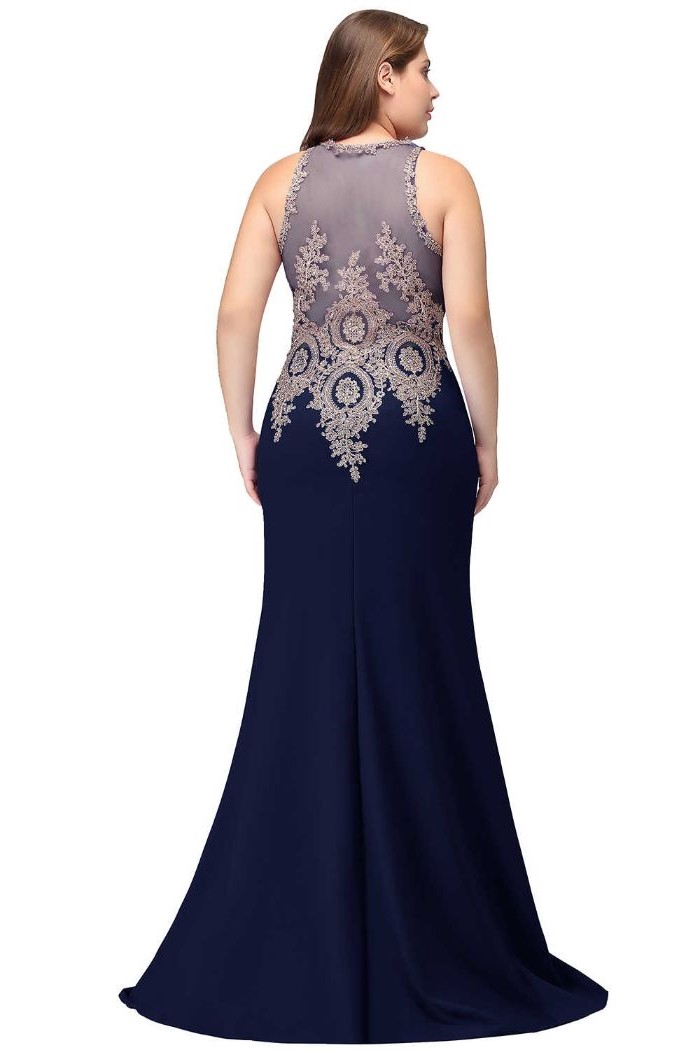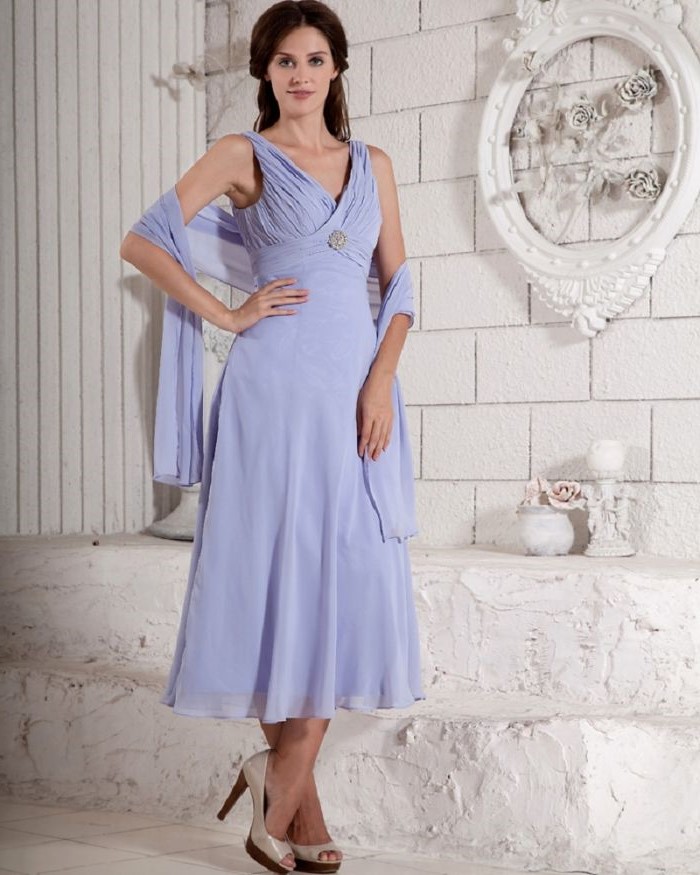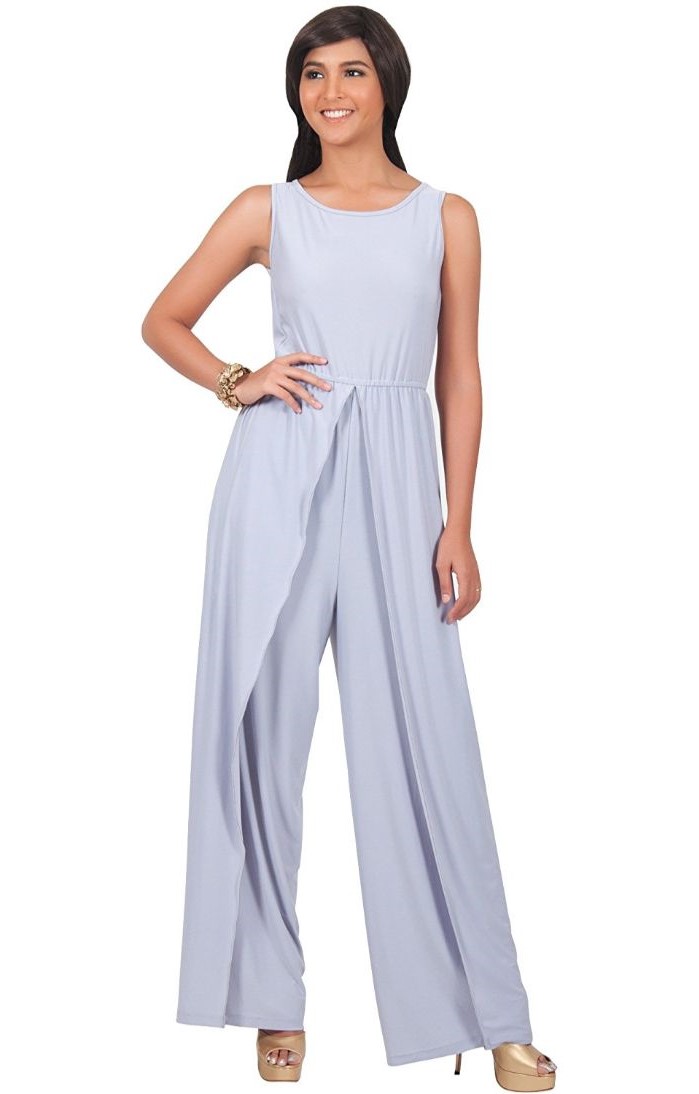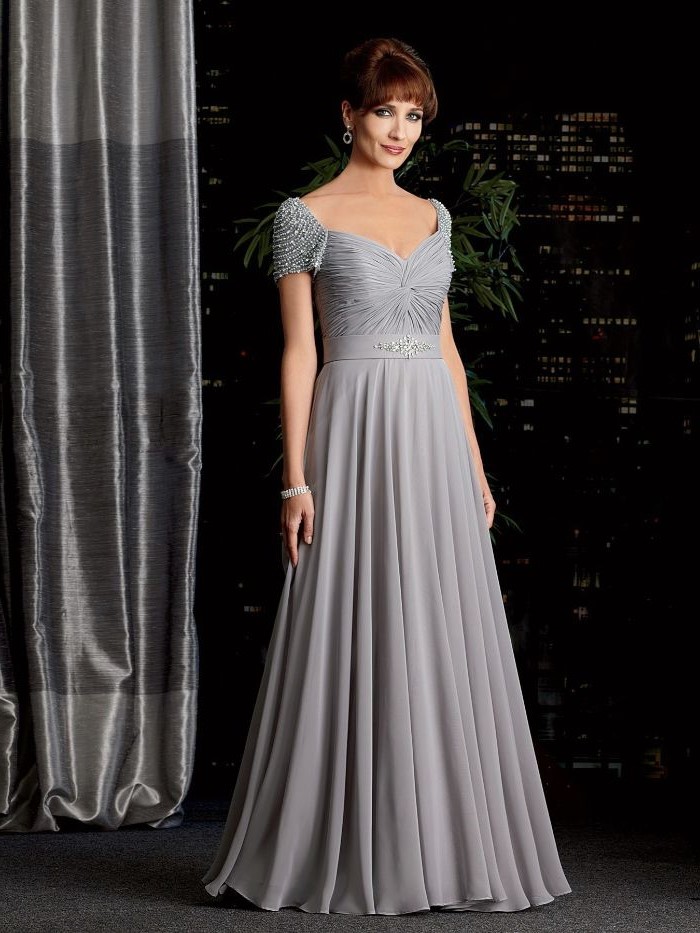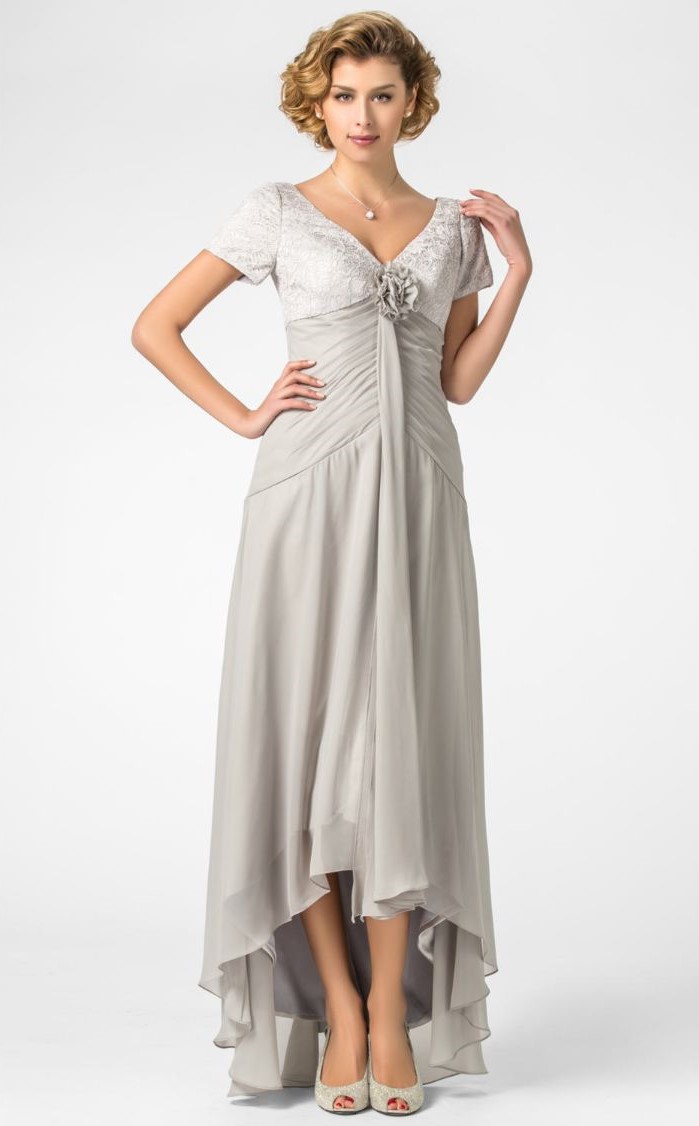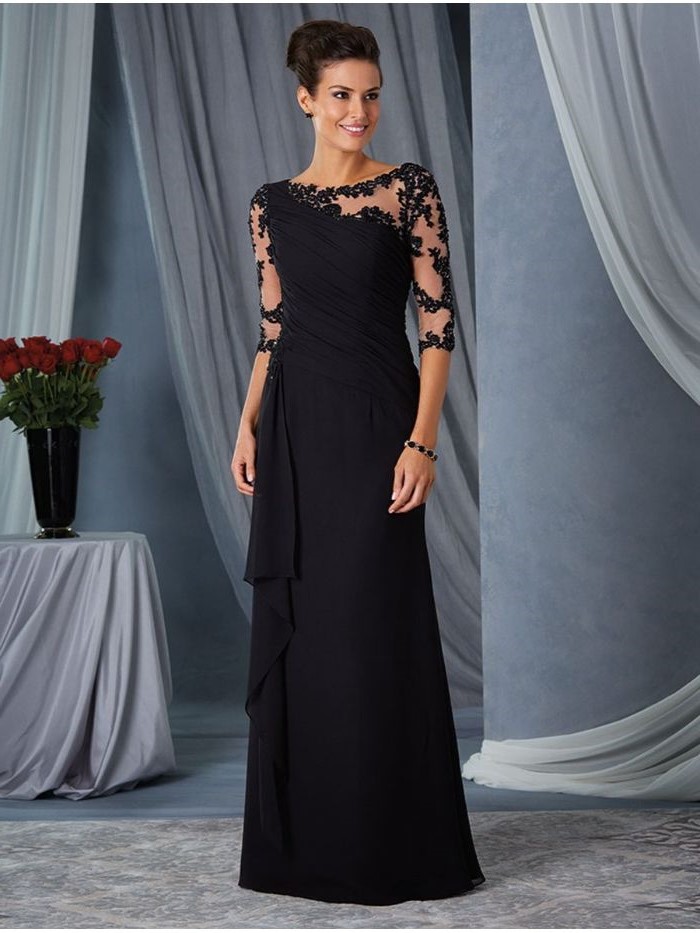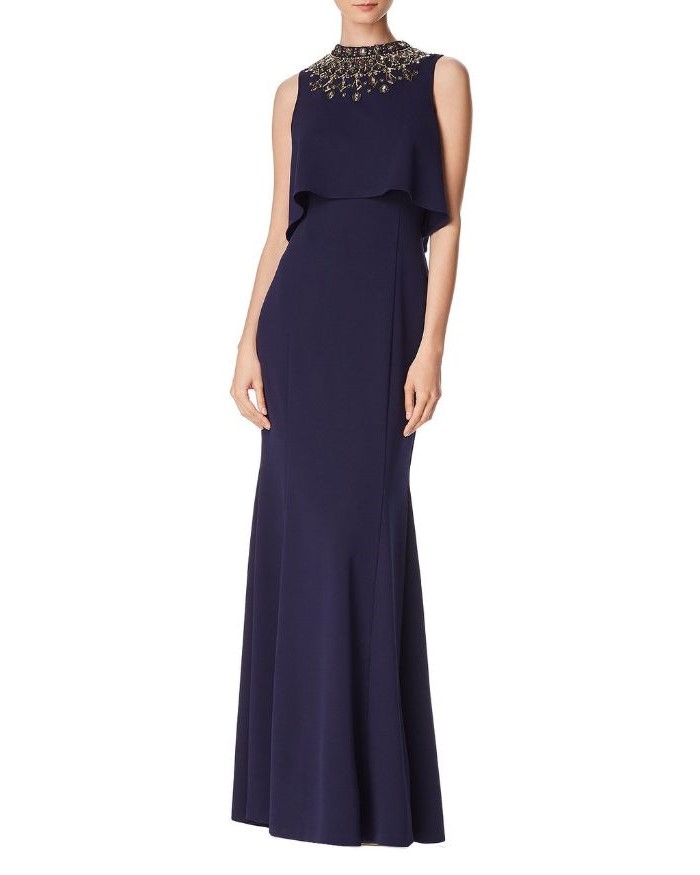 Elegant mother of the bride gowns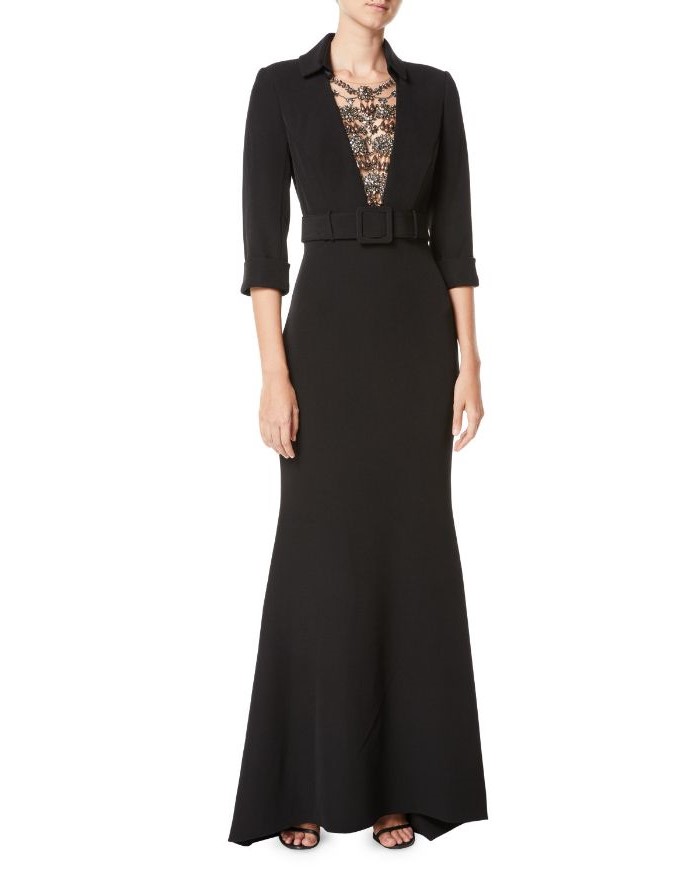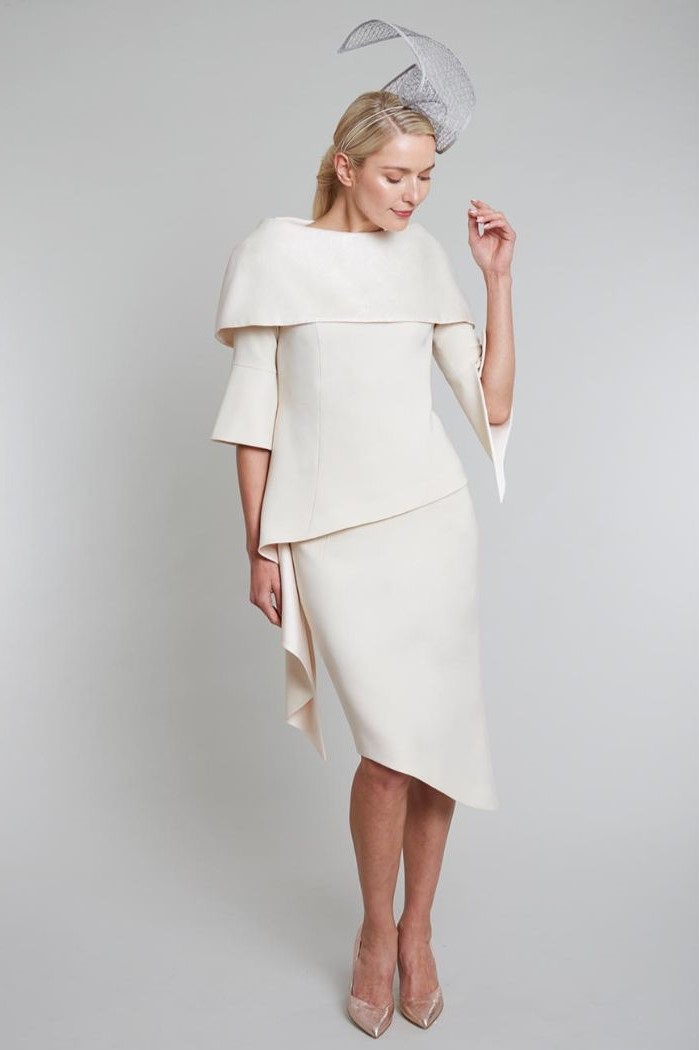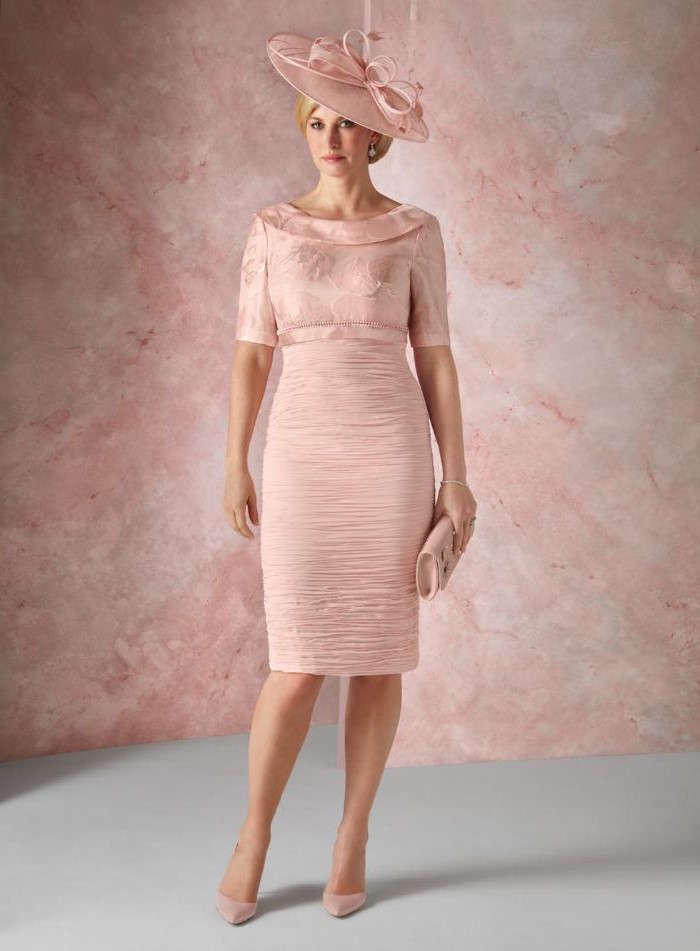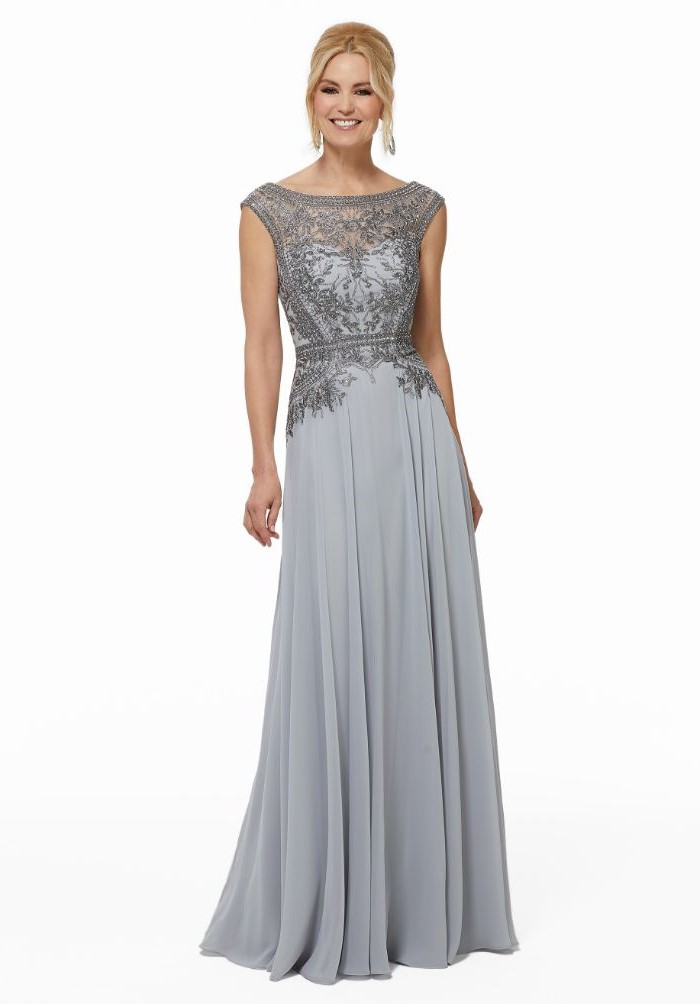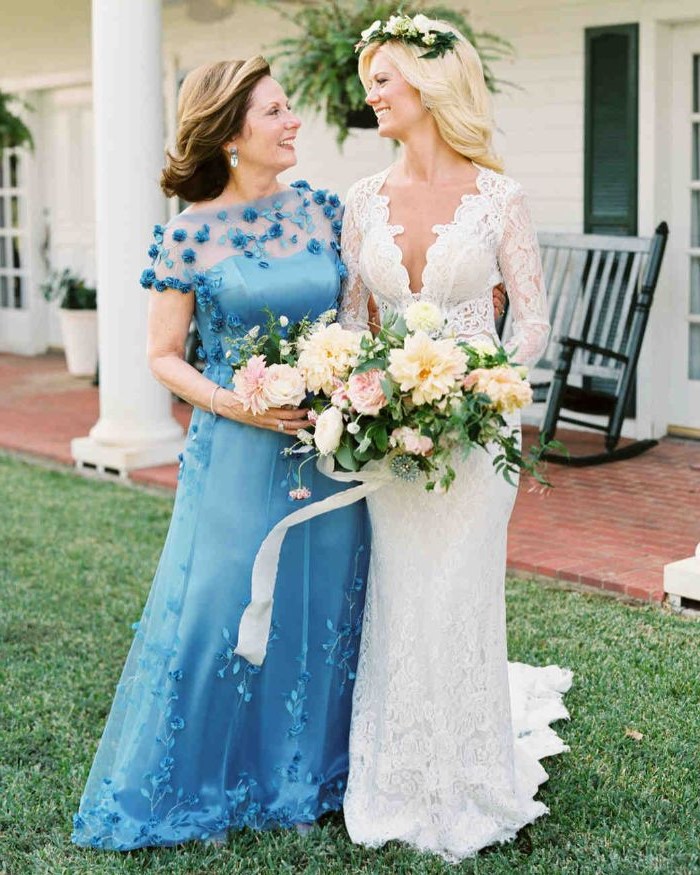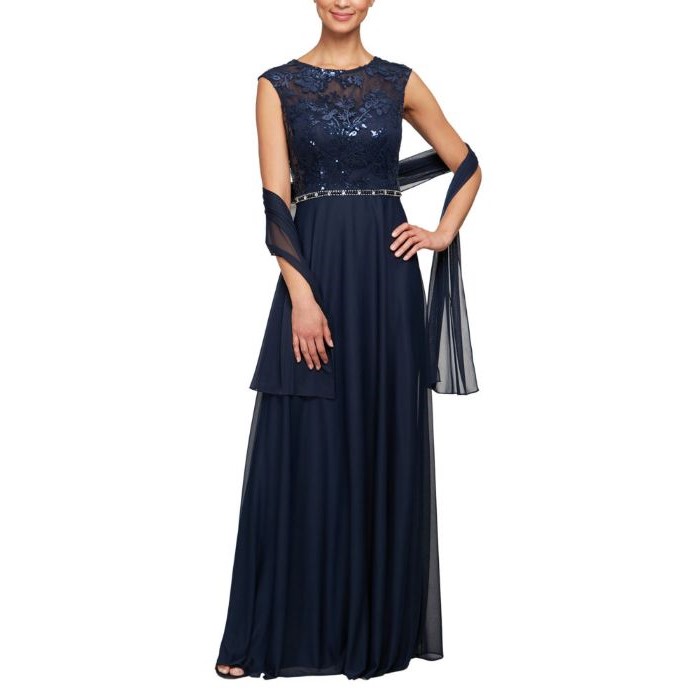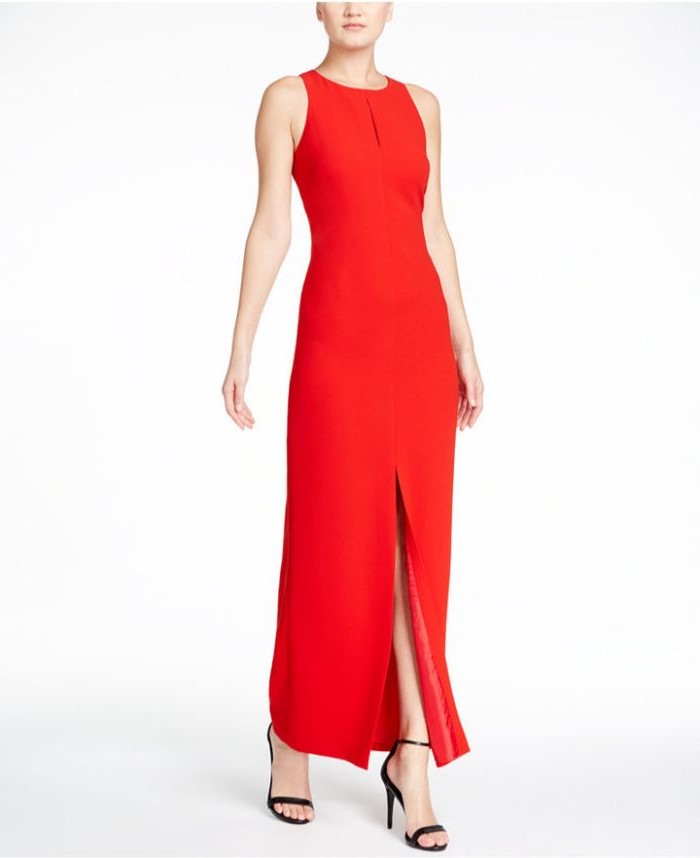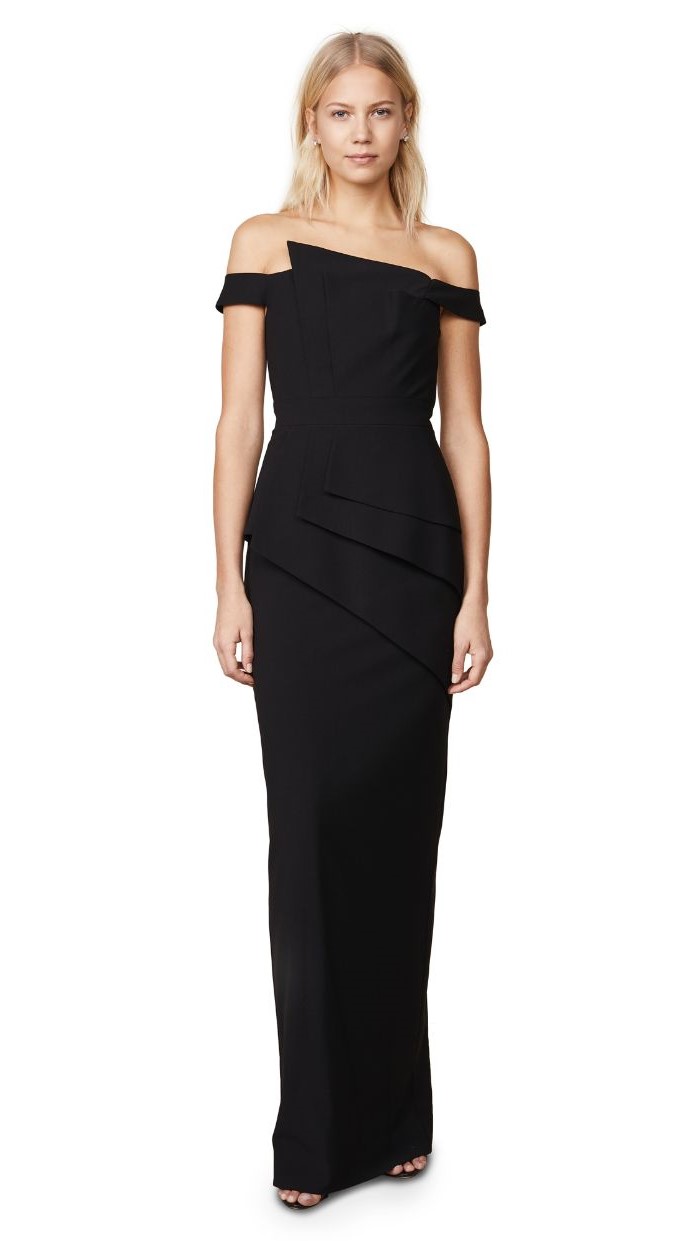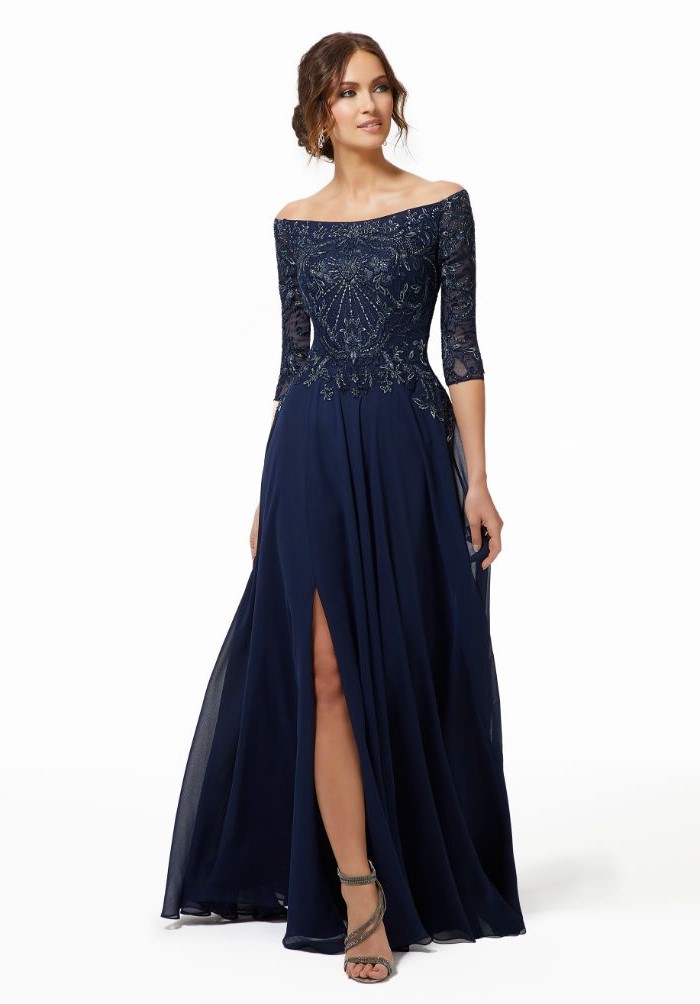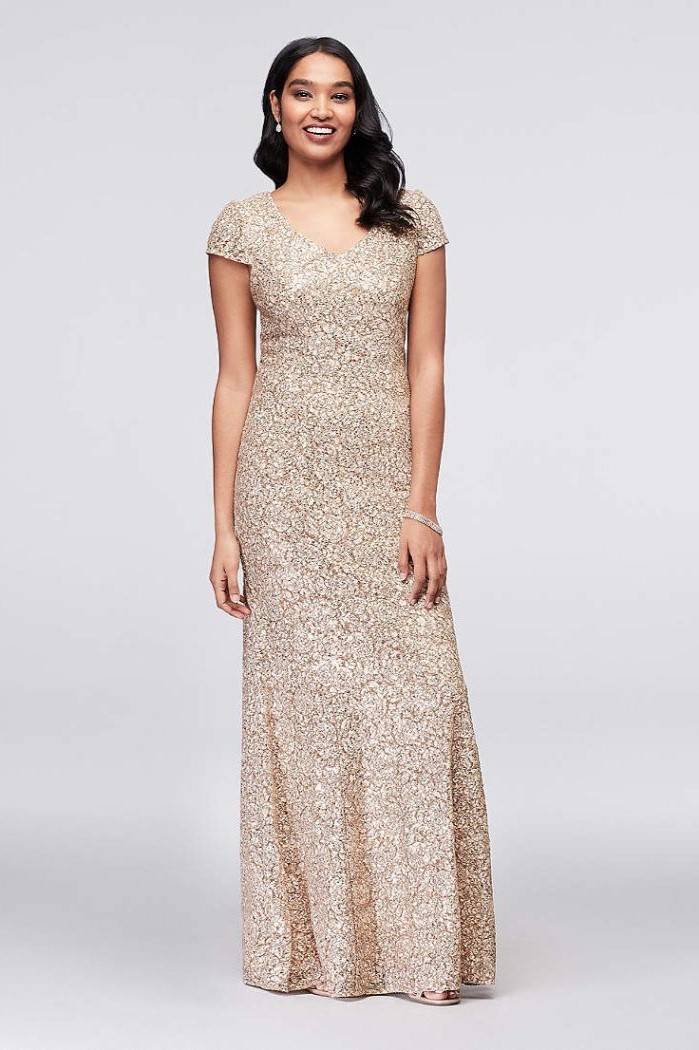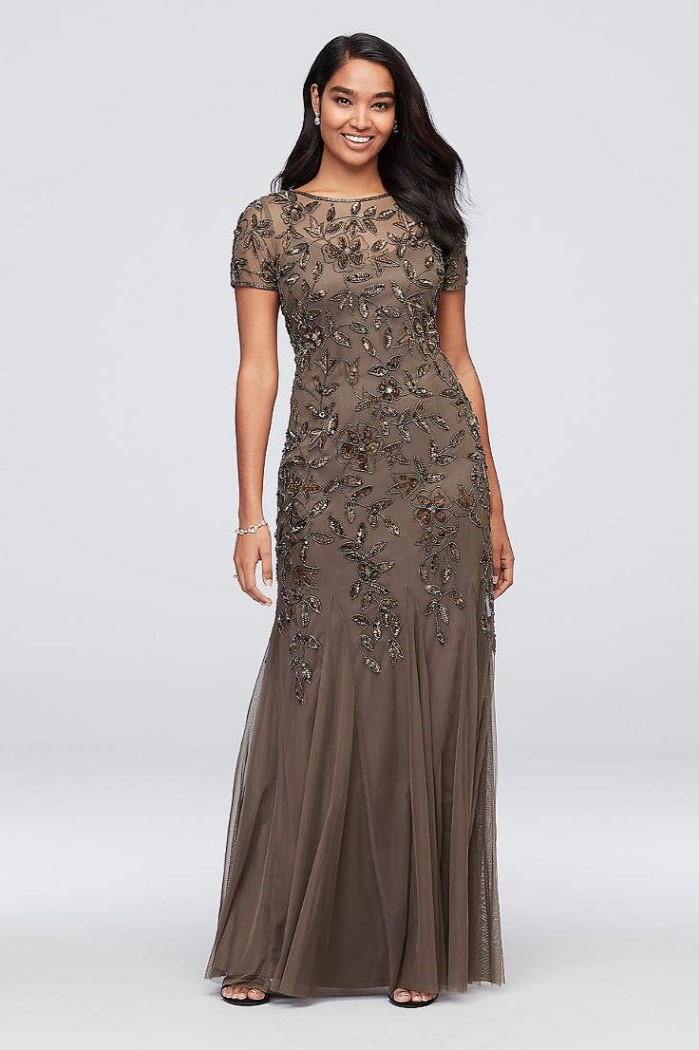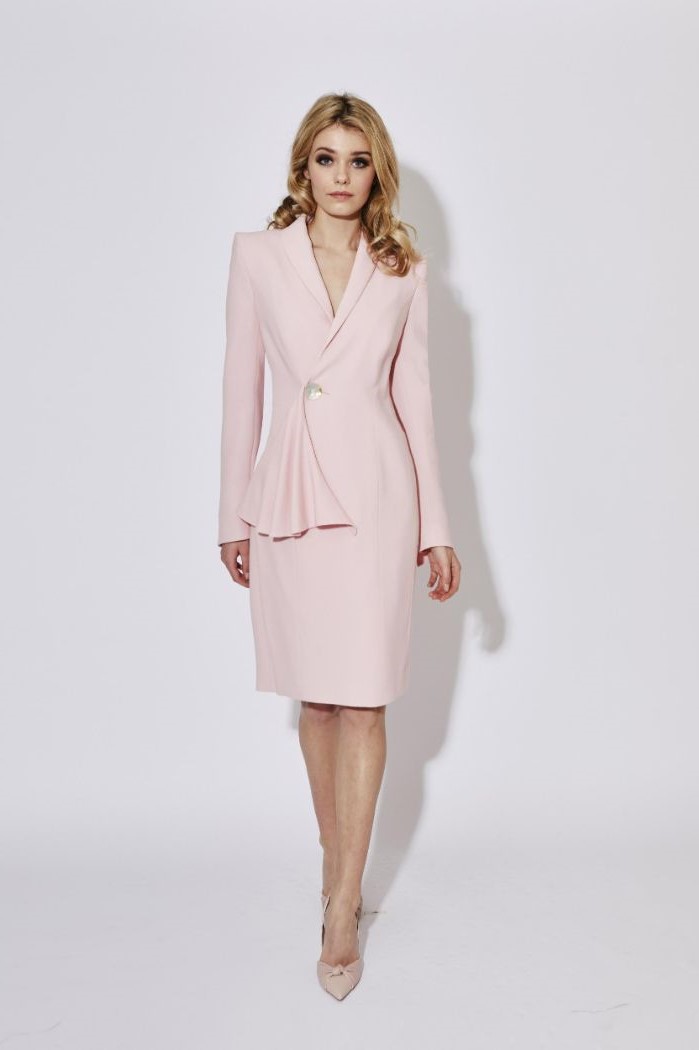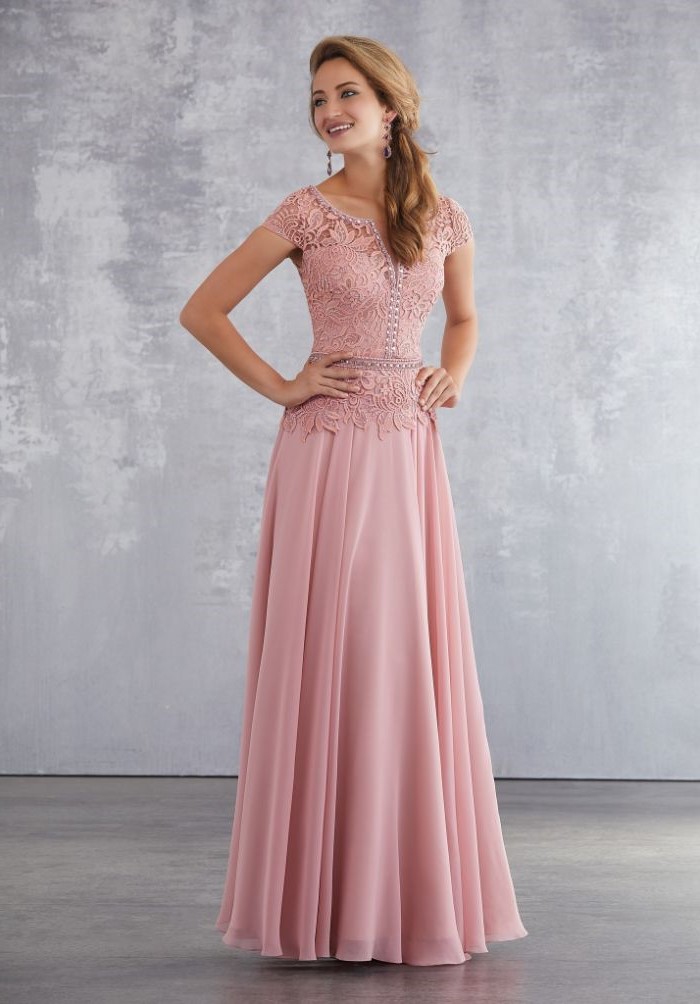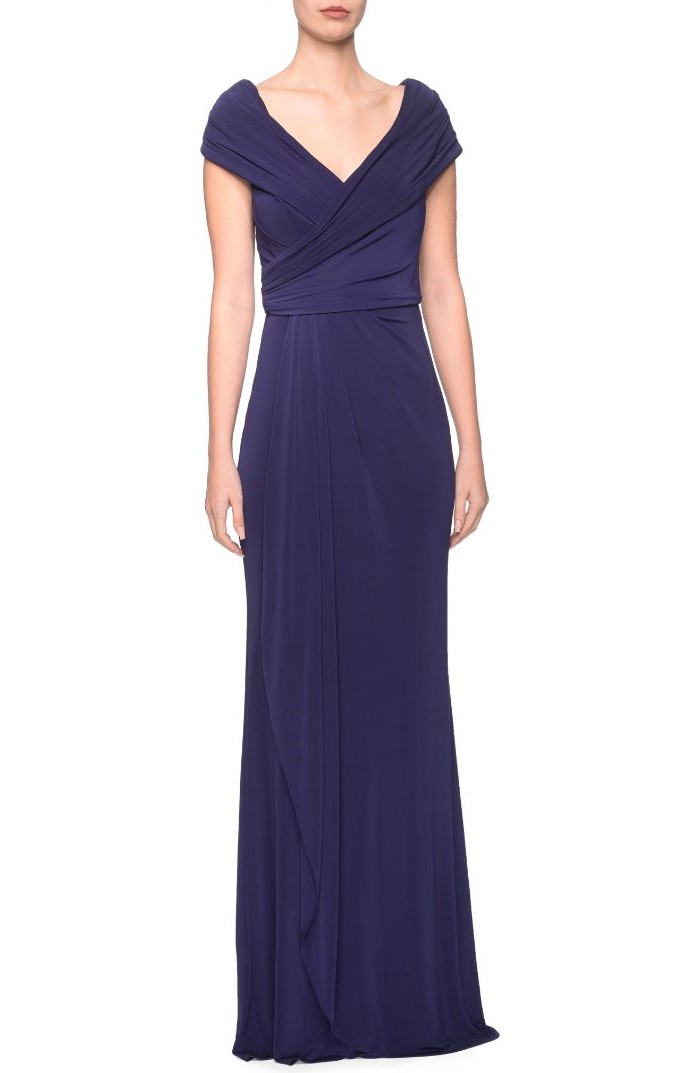 Long sleeve mother of the bride dresses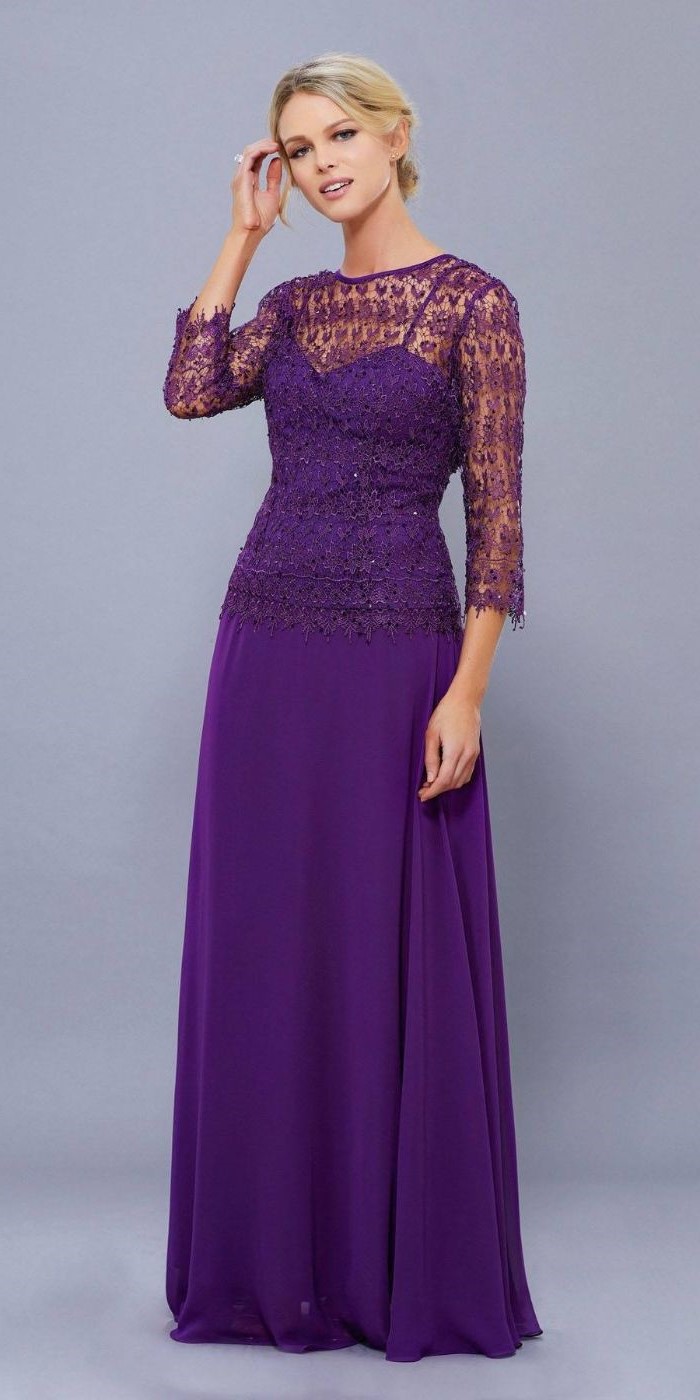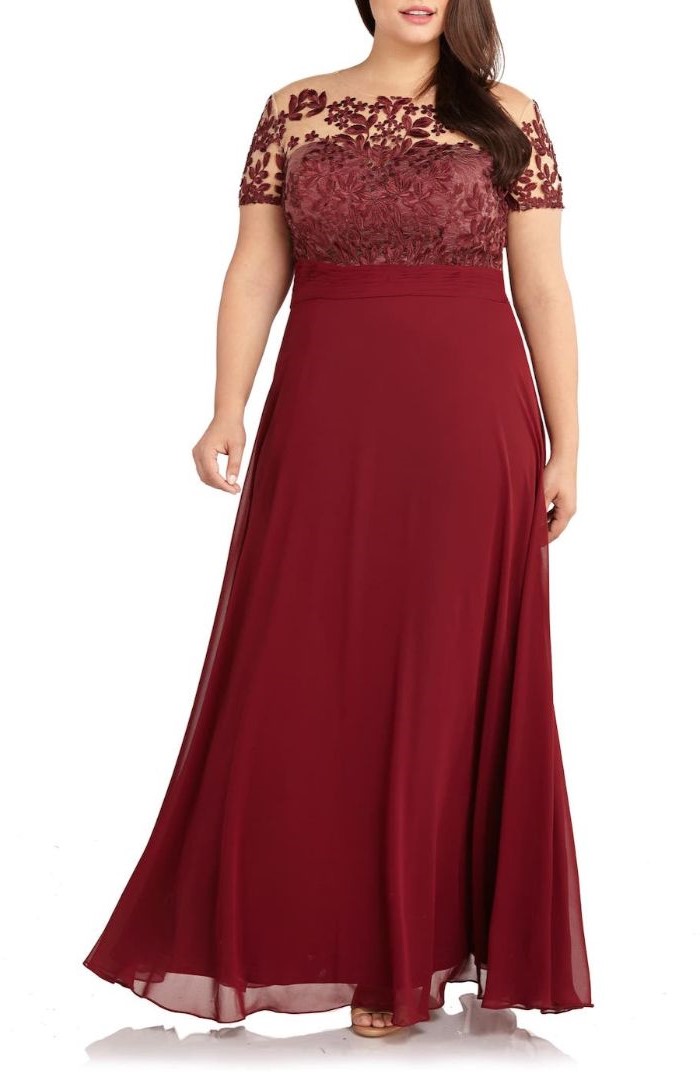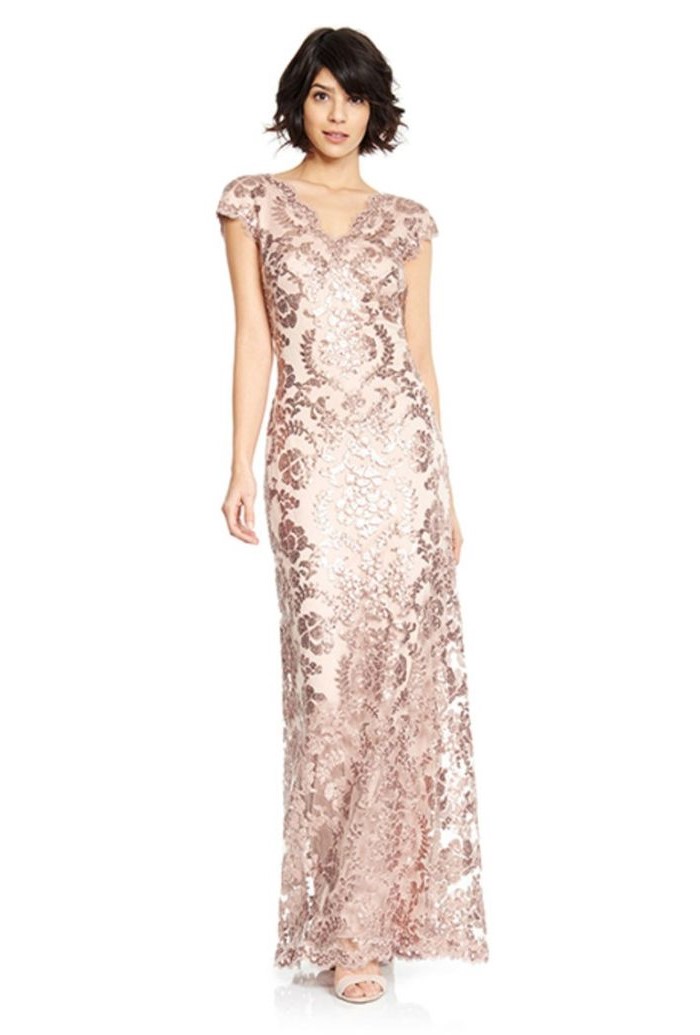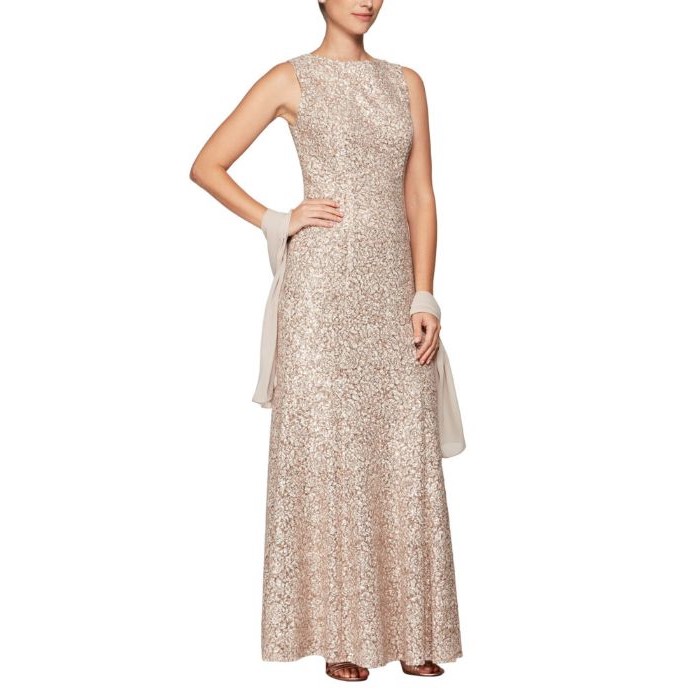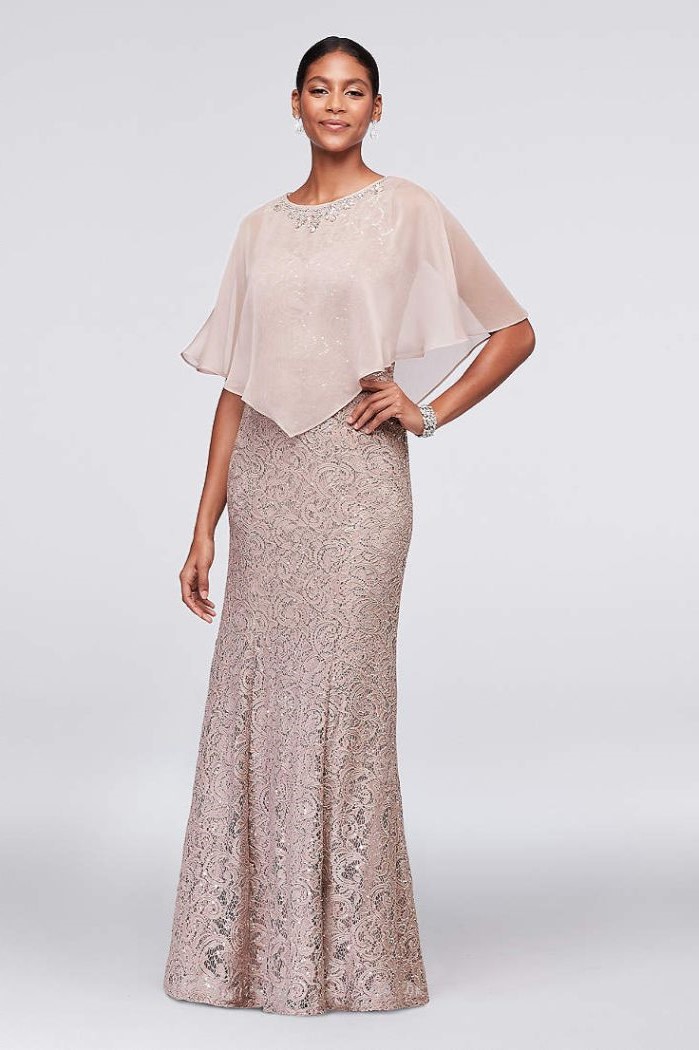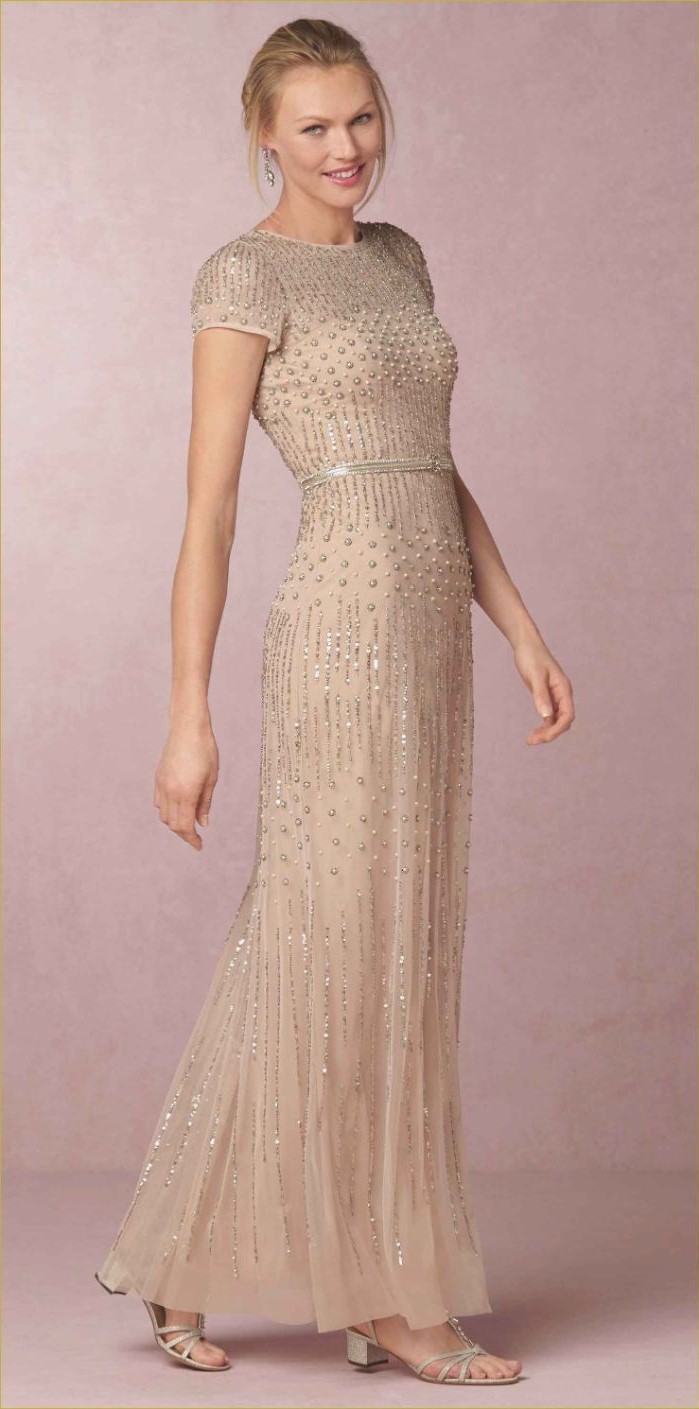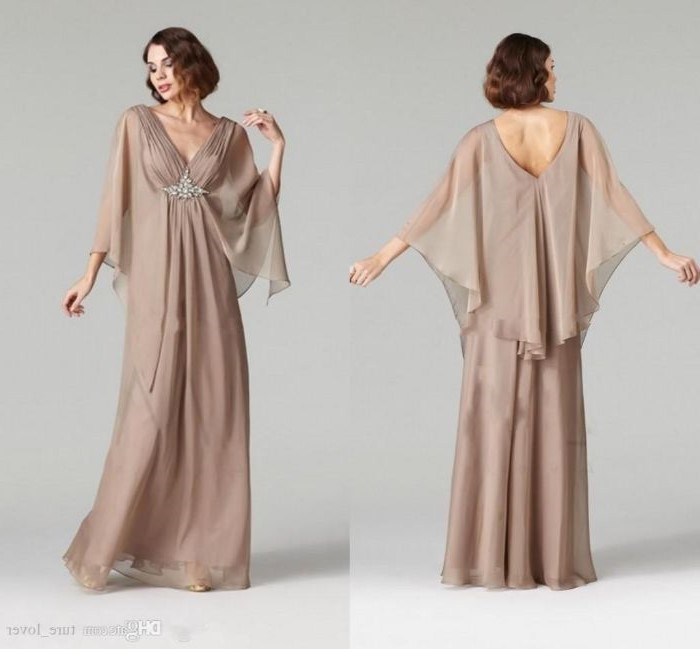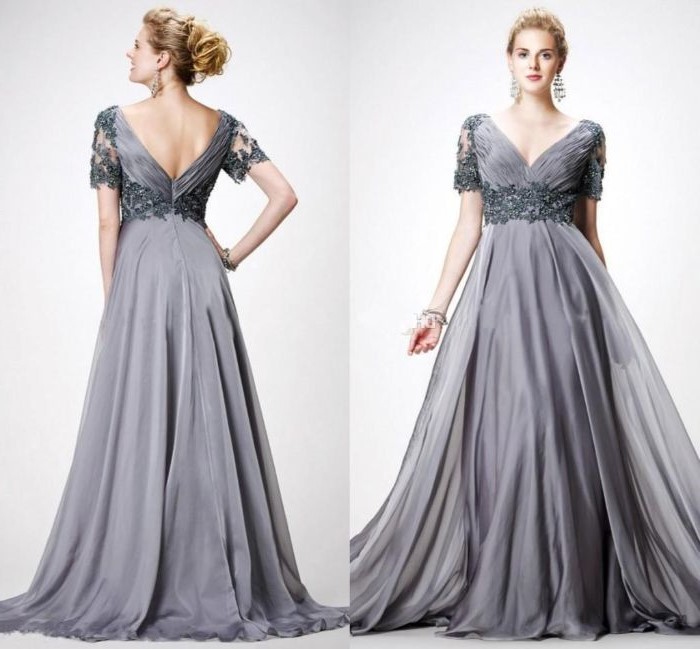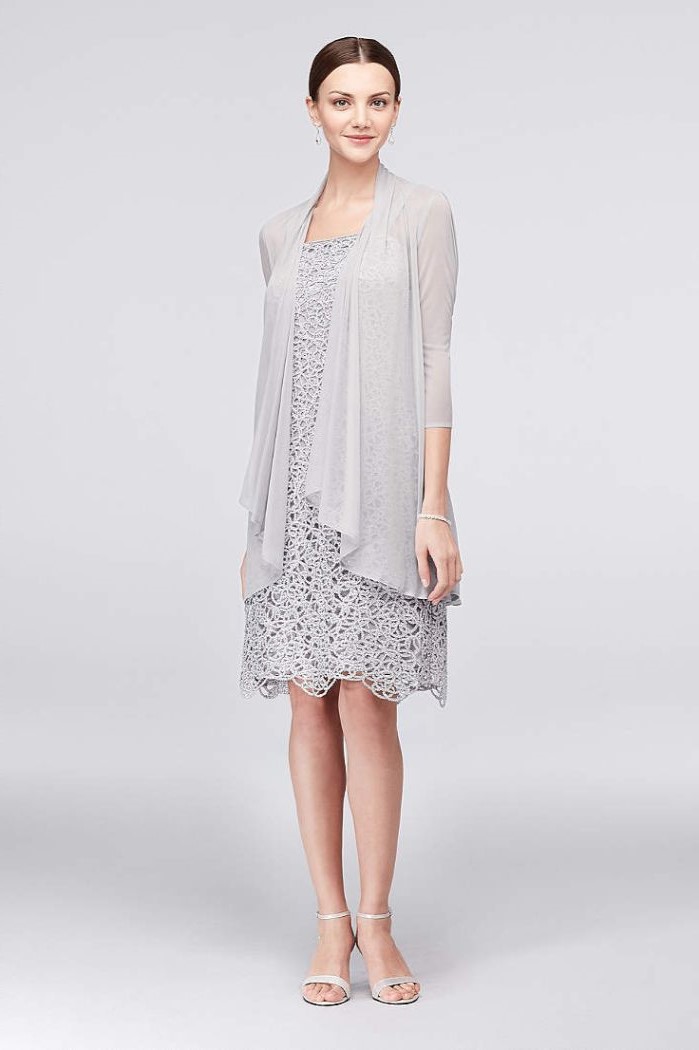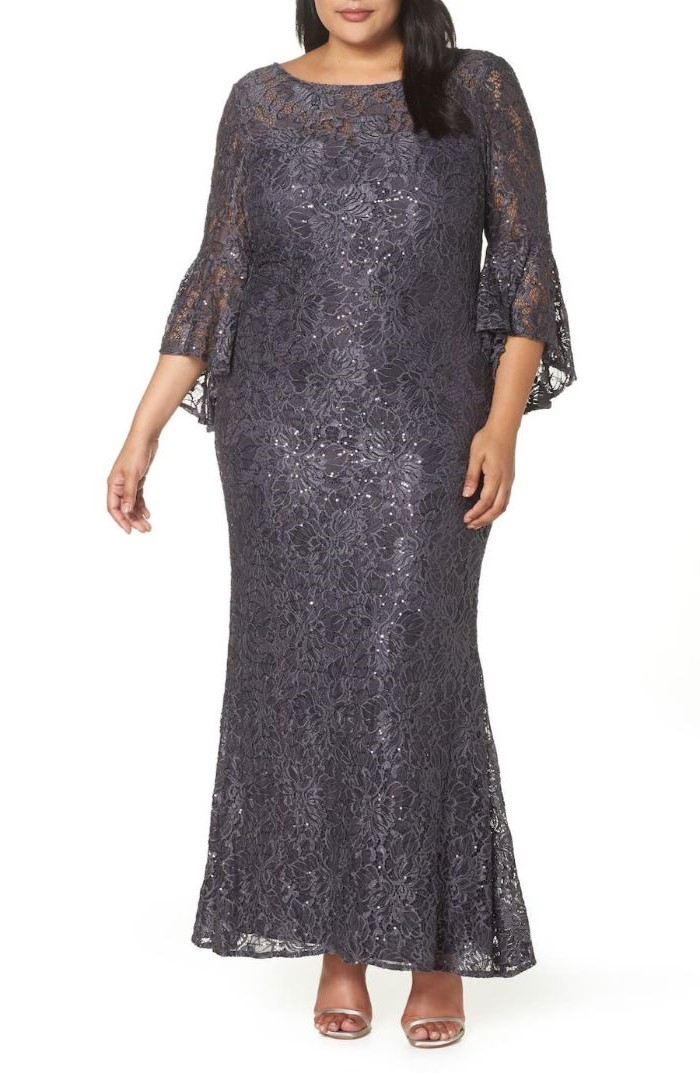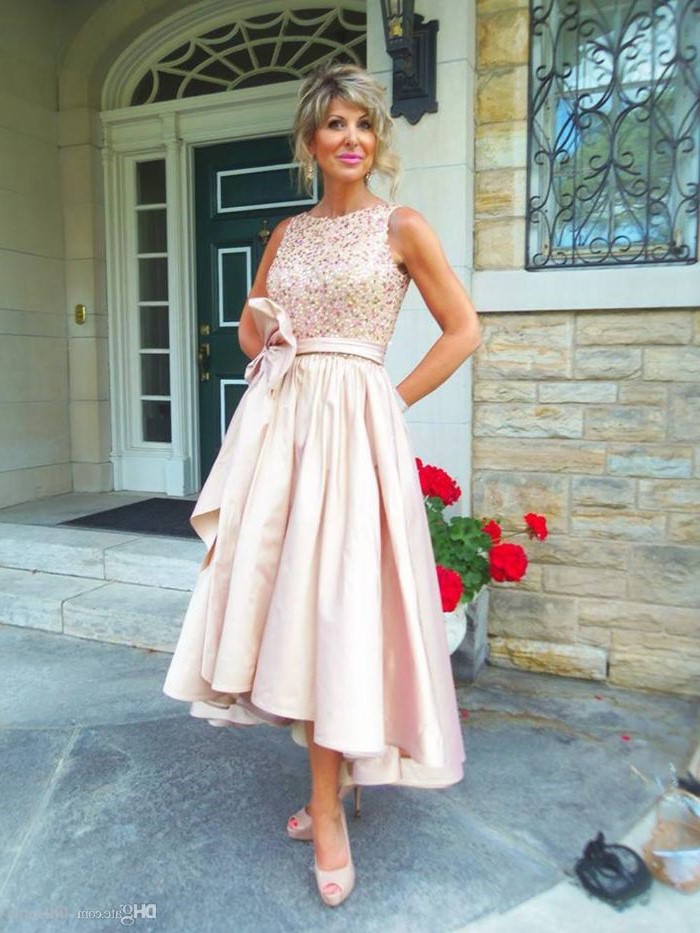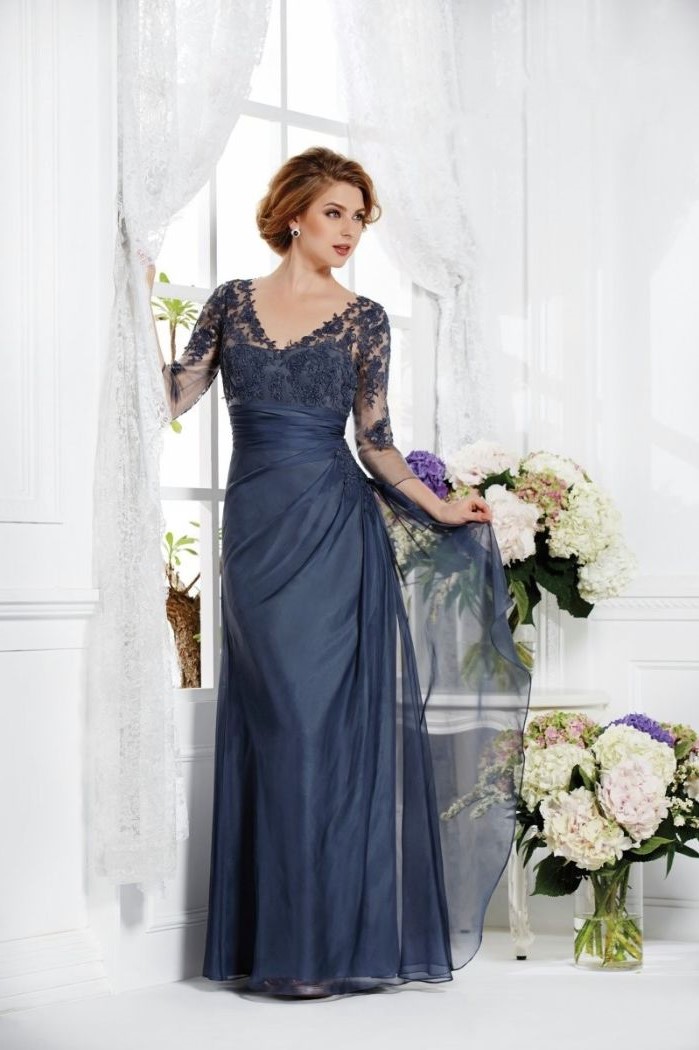 Gorgeous embellishments make for a stunning look