80+ Cute Summer Dresses Trending In 2021
It is finally summer time. The sun is out, the weather is hot and the days are long. Needless to say, it is the perfect time for vacations and spending time on the beach. Some of us may not be that lucky, though. So, if you are a business woman, who has to go to work all day, you are probably looking for clothes, which are going to keep you cool throughout the day. What's more, you need clothing, which is suitable for a work environment. So, what better piece of clothing than a flowy dress. In this article, we have gathered some of the best cute summer dresses you can wear at work, for date night, or even on the beach. Keep reading to find out what is trendy for summer 2021. Furthermore, browse through our gallery to find 80+ dress ideas.
Nothing beats flowy dresses when it comes to fresh summer clothing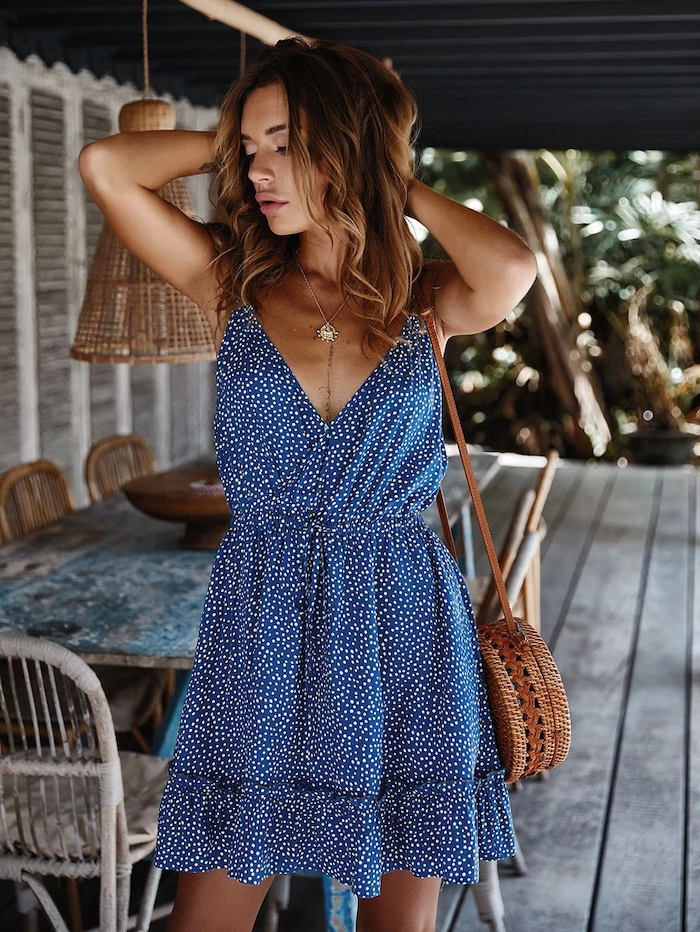 What are the 2021 trends for cute summer dresses?
When it comes to summer trends, there are a few things, which we need to consider. They basically apply to all summer clothing.
Linen fabrics. Linen is one of the coolest, most breathable fabrics, making it perfect for the hottest summer days. Even more so, when we are talking about linen dresses. They are the lightest possible piece of clothing you can wear when the temperatures are at an all-time high outside.
Baby doll dresses. This style is perfect for all body types. The voluminous shapes of the dress allow for your skin to breath more even if you are sweating like crazy. What's more, the style can be paired with pretty much any type of shoe.
Linen and cotton are the most breathable fabrics for the summer, which is why they are preferred by everyone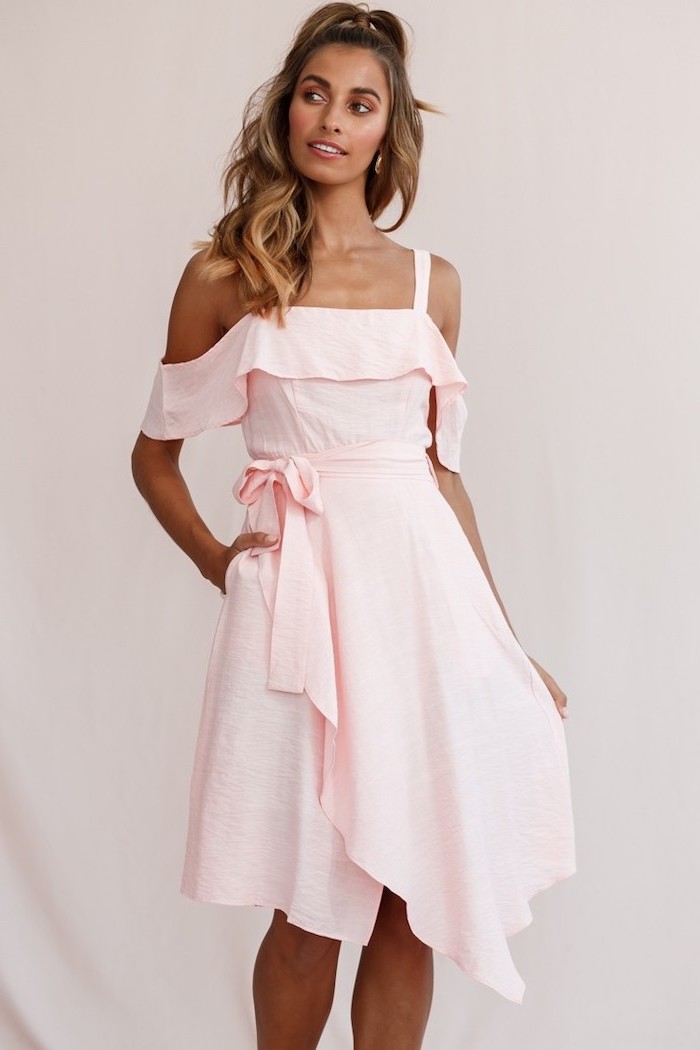 Statement sleeves. Dresses with puff shoulders are going to be very trendy this summer. Not only are they perfect for keeping you fresh, they also give your style a new character, making it look a lot more fun and trendy.
Smock dresses. The most important thing for smock dresses is that they fit and are flattering to all body types. Because they are usually loose they allow your skin to breath. Even better you can, once again, pair them with any type of shoe.
Ruching dresses. First of all, ruching is a term, used for area of the fabric that is being pleated, folded and sewn together. Ruching dresses have stunning and interesting designs. They are especially preferred by women who want to show off their curves. They fit snugly around your body, not limiting your movement, however. Buy a ruching dress made of cotton and you will have the perfect summer outfit.
Long, colorful and flowy – the perfect combination for a summer dress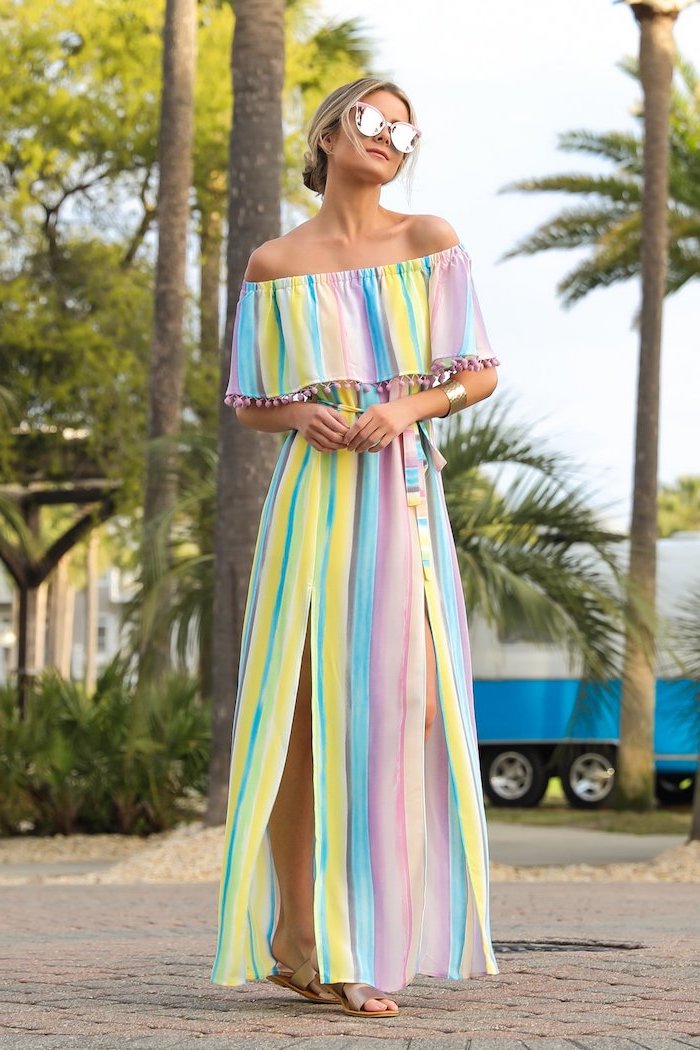 What are the trendiest colors for summer 2021?
As with every other season, there are colors and prints, which are staples of the summer.
Neon. Summer is probably the best season for flaunting a rebellious neon color. As soon as you step outside in a neon dress you will definitely turn heads and have all eyes on you. So, if you are feeling rebellious and want to try something risky, neon is definitely the way to go.
Floral patterns. Flowers will always be trendy in summer. Especially if you have a cute short dress with a floral print. Flowers bring character and fun vibes to any piece of clothing. Which is why, you can never go wrong with a floral summer dress.
Lavender. This gorgeous purple hue will be super trendy this summer. I mean, first of all, have a look at the gorgeous pictures of lavender fields and there will be no doubt in your mind why this color is so popular.
White. Every woman needs to have two dresses in her closet – a little white dress and a little black dress. Especially when it comes to summer, the little white dress is a must have. Whether you pick a short, midi or maxi one, the white dress is timeless. It can also be linen, cotton or lacy dress, it doesn't matter, get one! LOL!
Floral prints are fun and fresh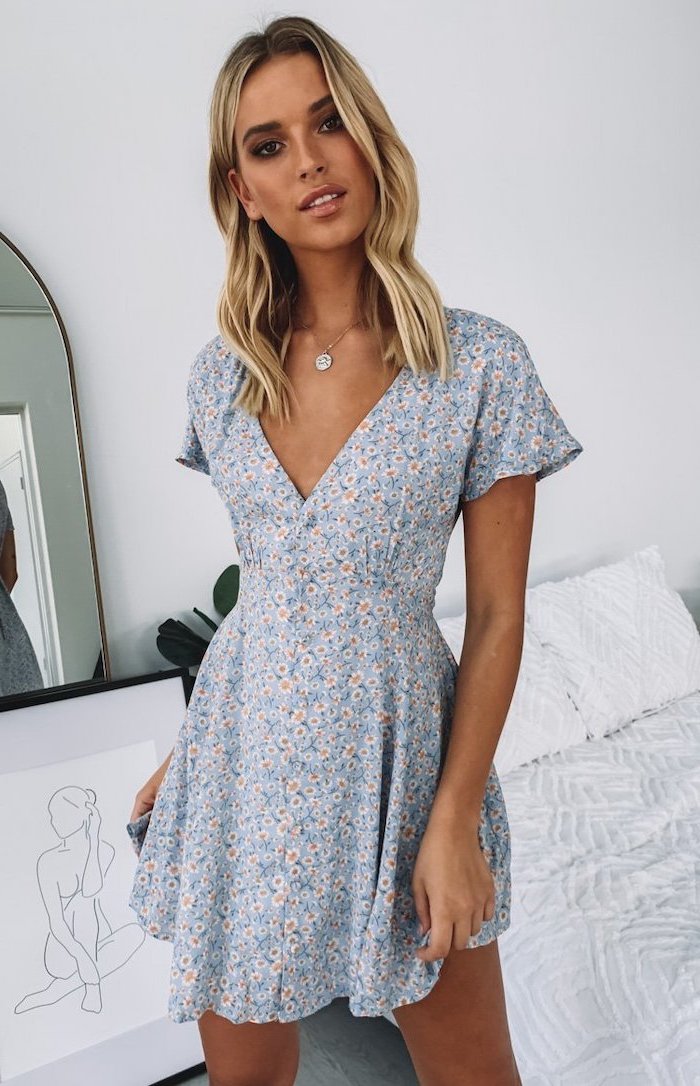 Animal prints. Well, they are trendy every season and summer is no different. A fun animal print makes your outfit look elegant, interesting and eye-catching. Whether you pick snake skin or leopard print, it doesn't matter, you will still look good.
Polka dots. They are timeless, elegant and classy. No matter the color combinations, polka dots will always be on trend and will bring a fun character to your summer dress outfit.
Pink and orange. This color combination may seem a bit crazy, but, trust us, it looks amazing. Pink and orange are the colors of sunset, therefore are the perfect choice for any summer date night outfit. They are super fun and trendy.
Yellow. I mean, it is literally the color of the sun. So, why wouldn't you wear it during the summer? Yellow is a fun and vibrant color and can be reminiscent of sunshine and warmth, which is why it is a preferred color for dresses.
Even darker hues can look good during the summer when paired with beautiful flowers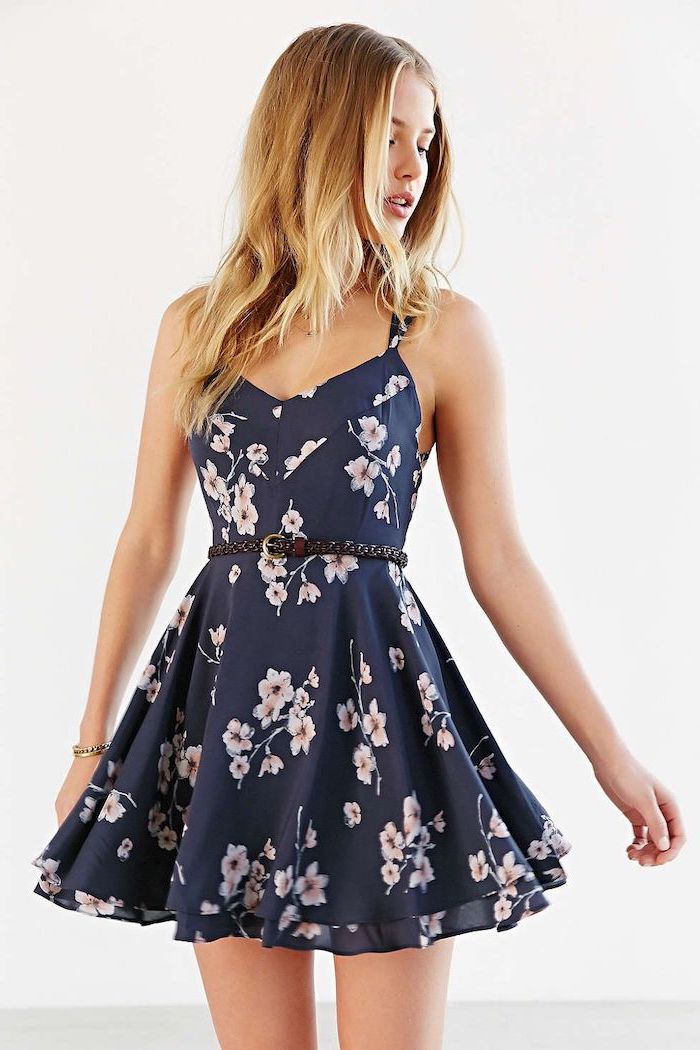 I mean, we can easily turn this article into a floral print appreciation article, it just looks soooo good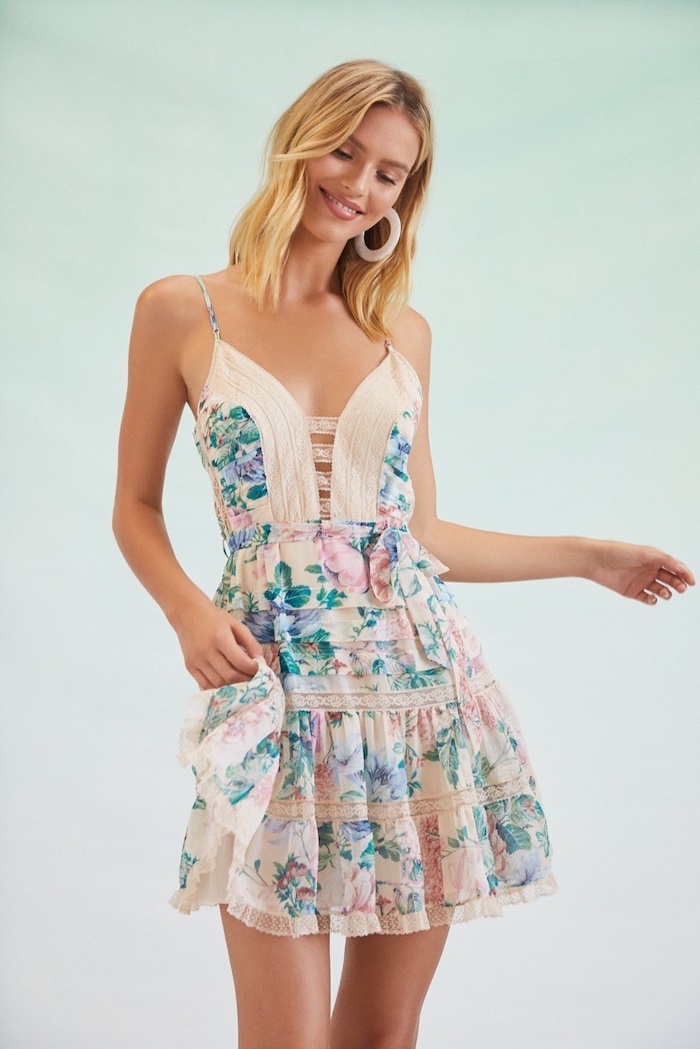 Yet another gorgeous example of this print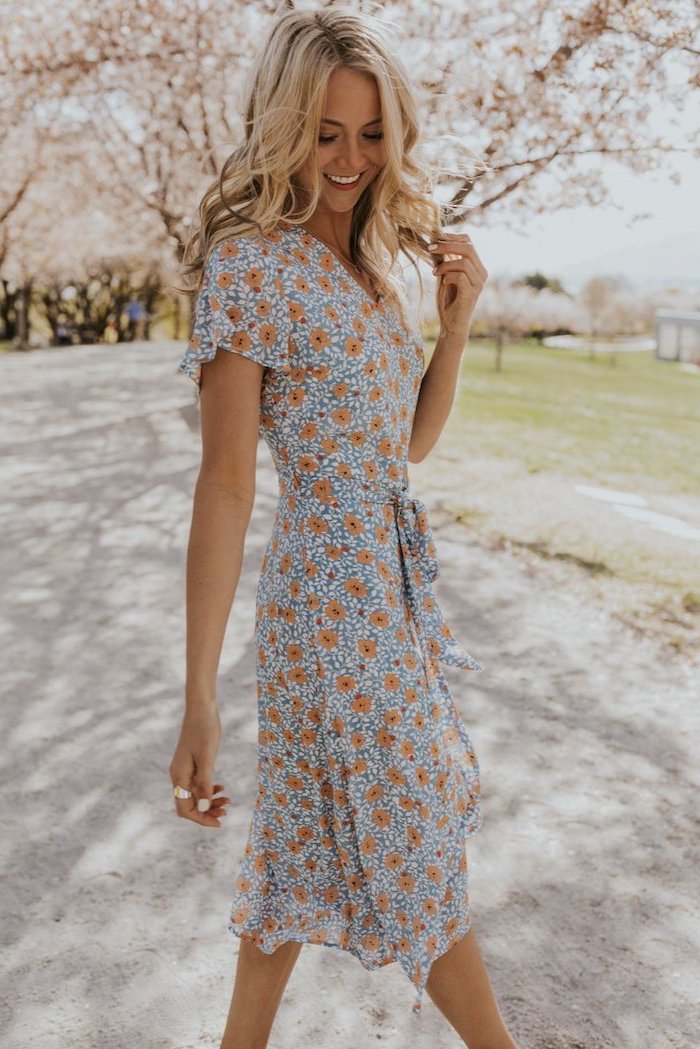 If you are looking for a monochrome look, however, this fiery red is just for you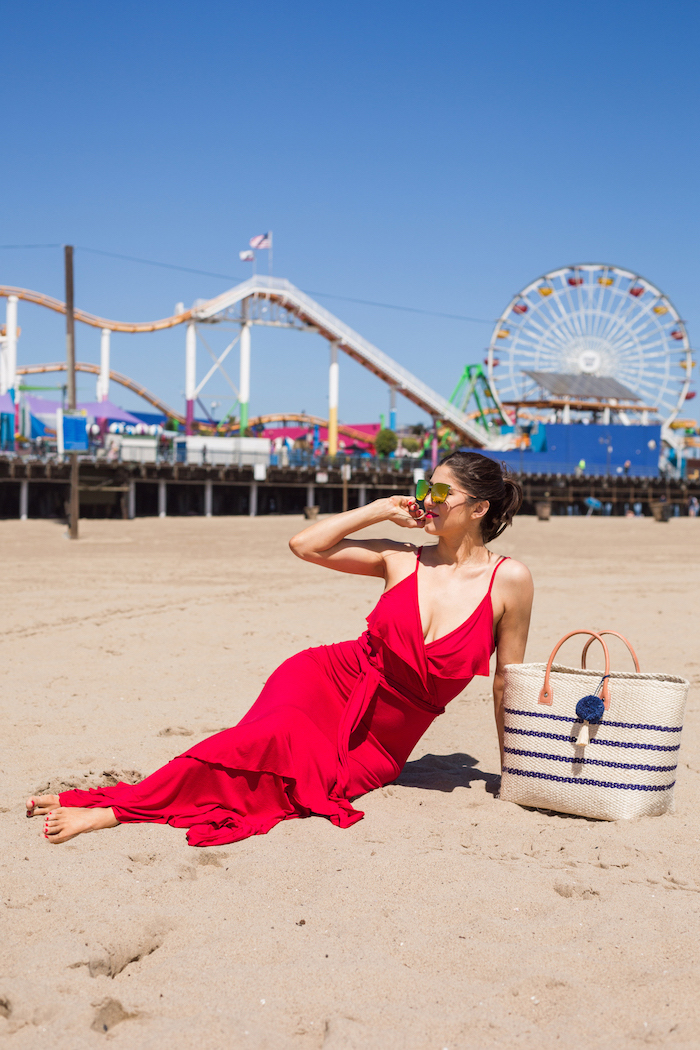 All eyes will be turned to you on the beach if you are wearing this color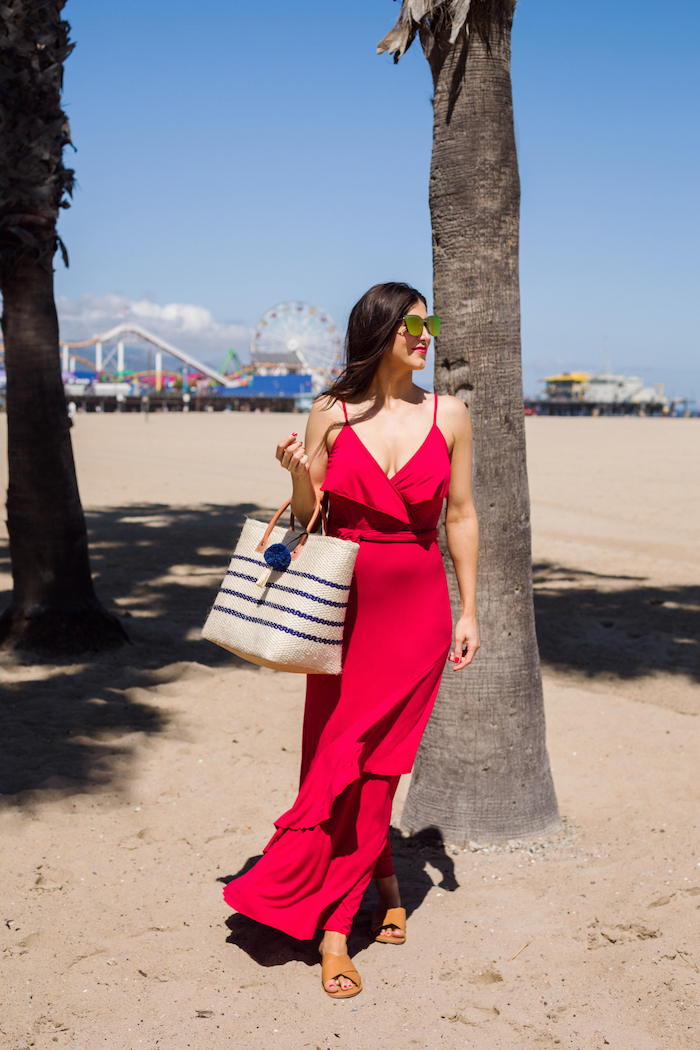 Long black dress, no problem, just add a few flowers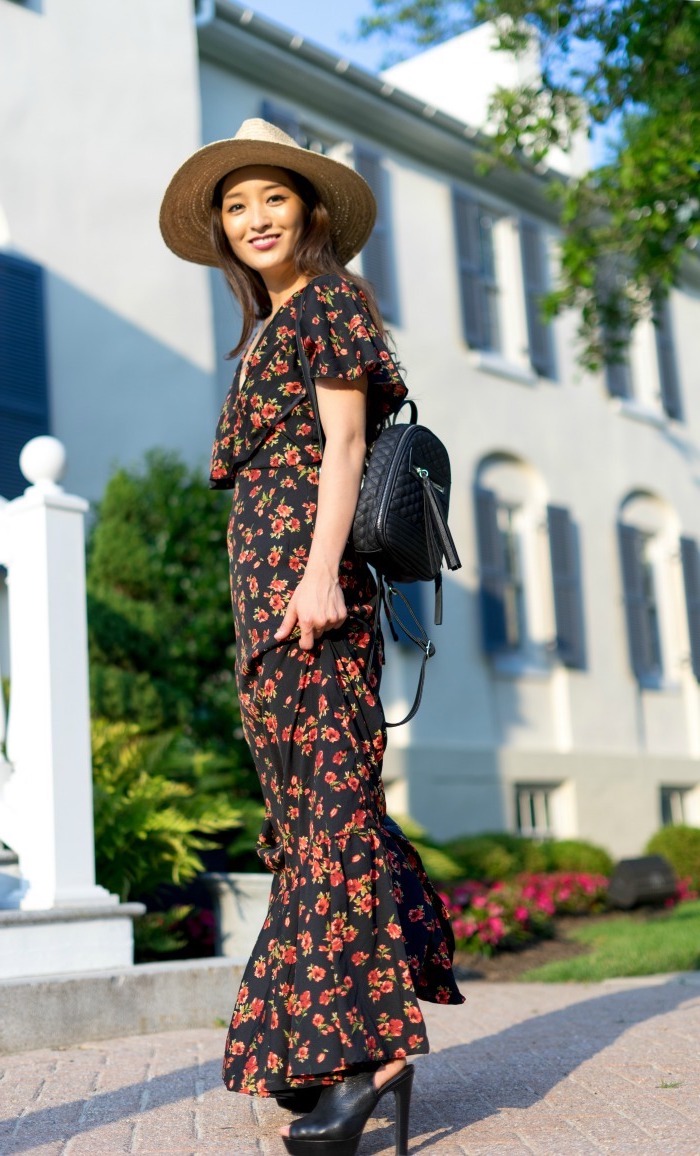 Even loose t-shirt dresses can look good with the right accessories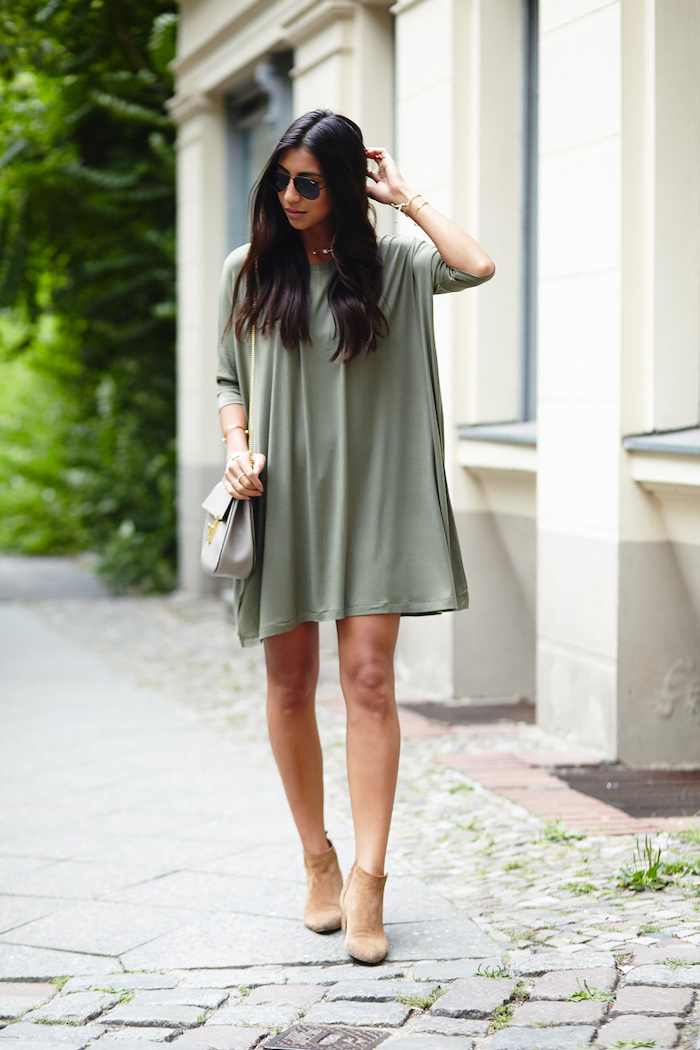 The little black dress shouldn't be overlooked during the summer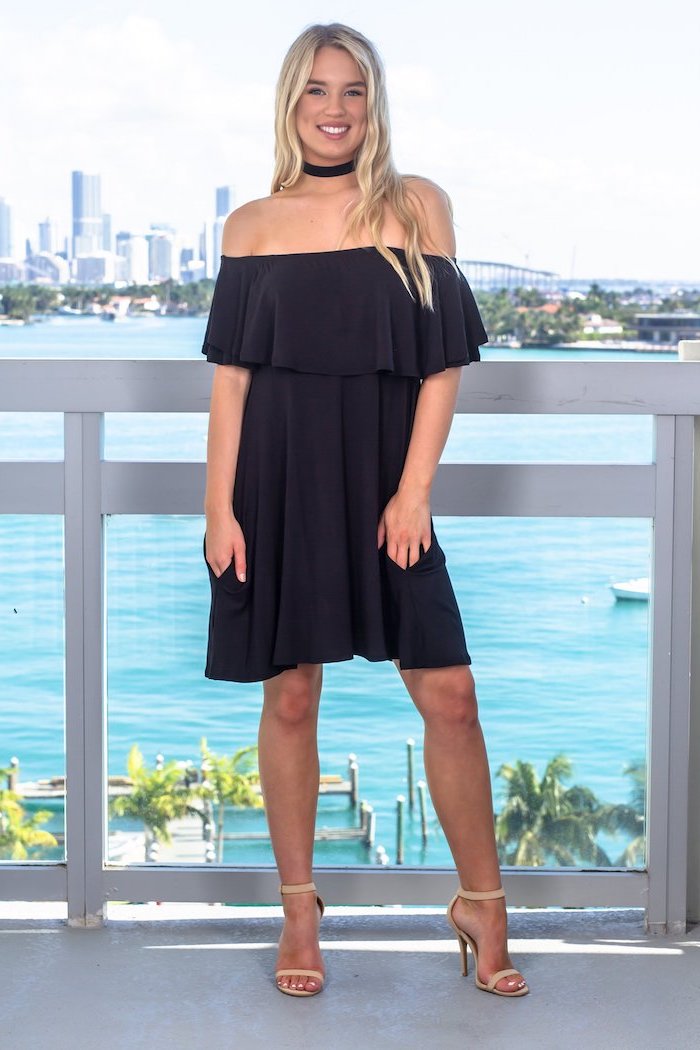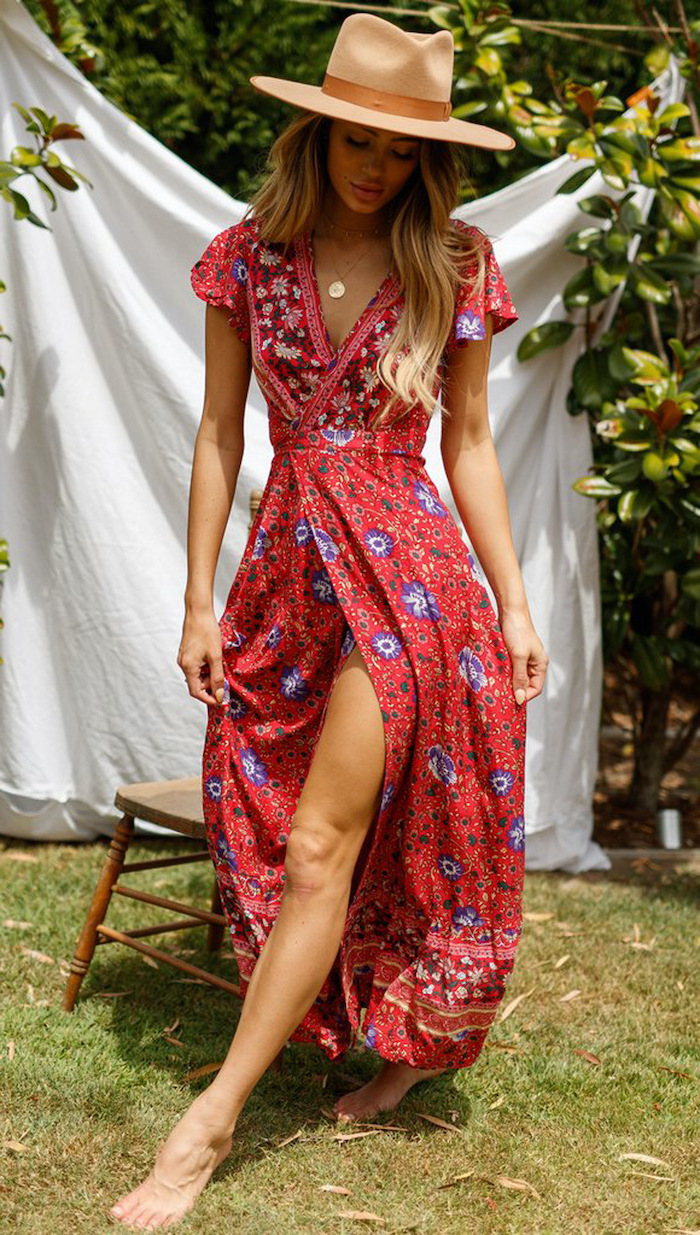 White dress with lace brings the boho and romantic summer feeling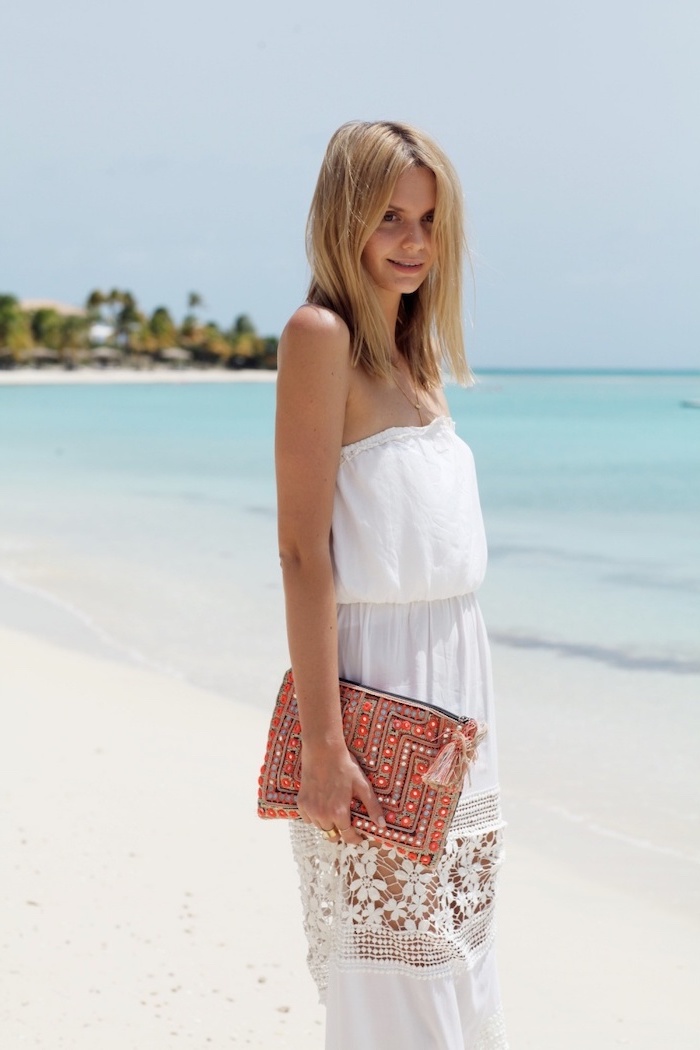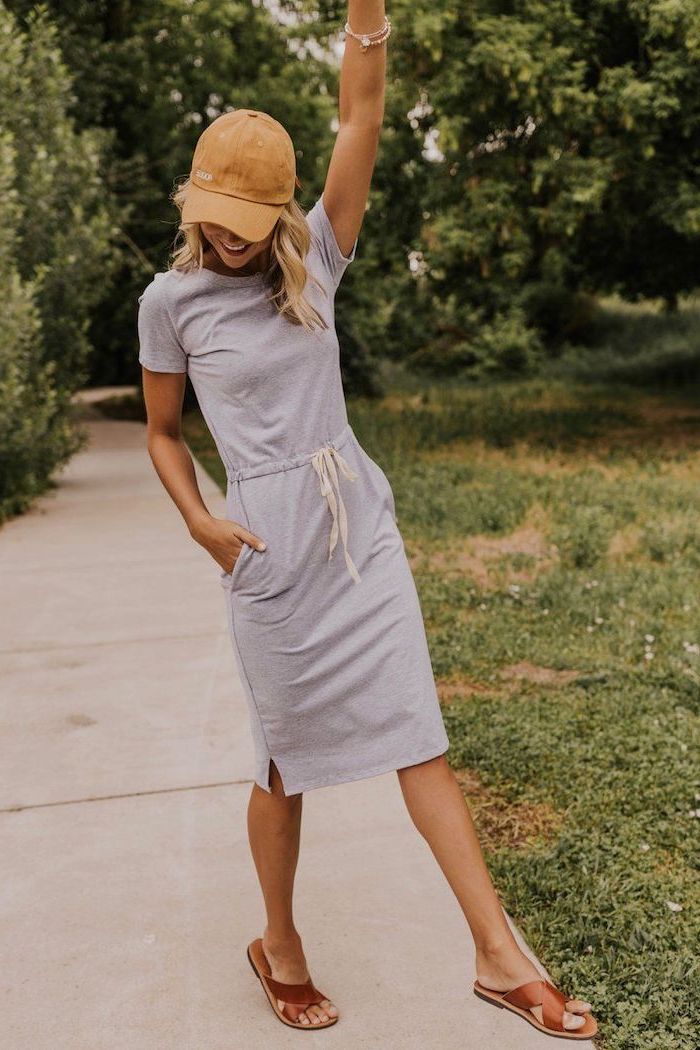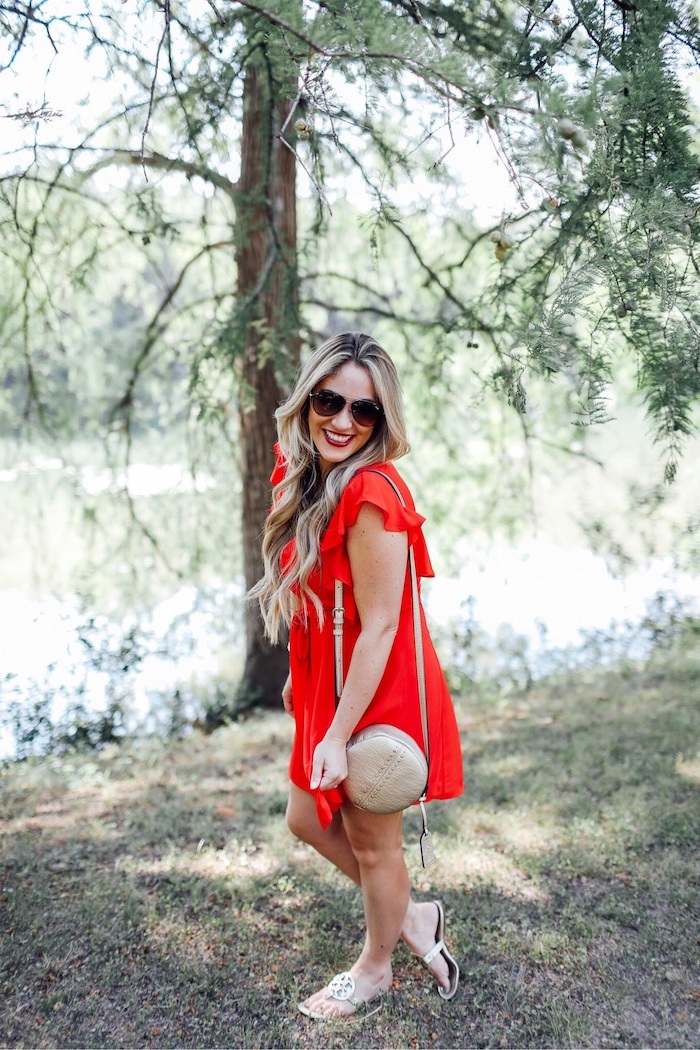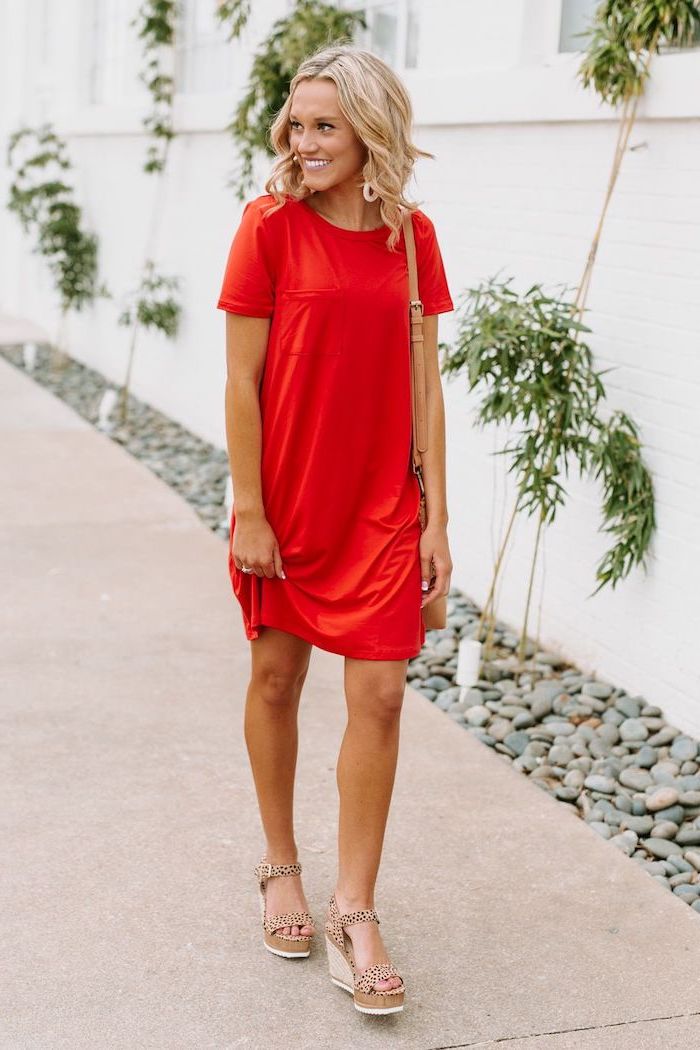 Don't be afraid to try out different color combinations – summer is just the right season to take a few risks when it comes to clothes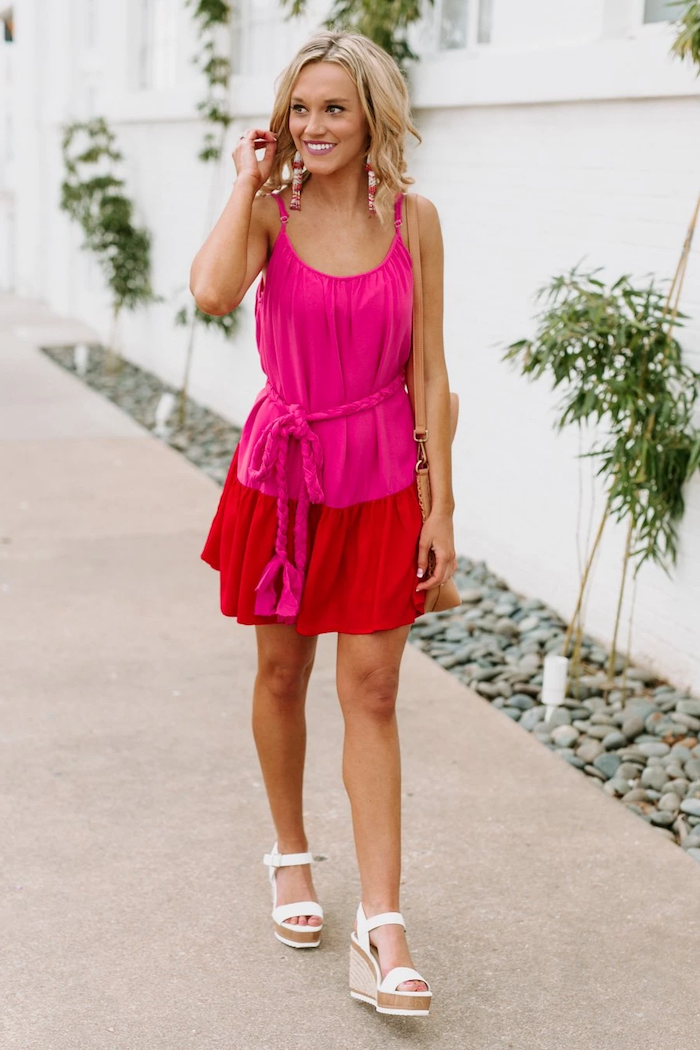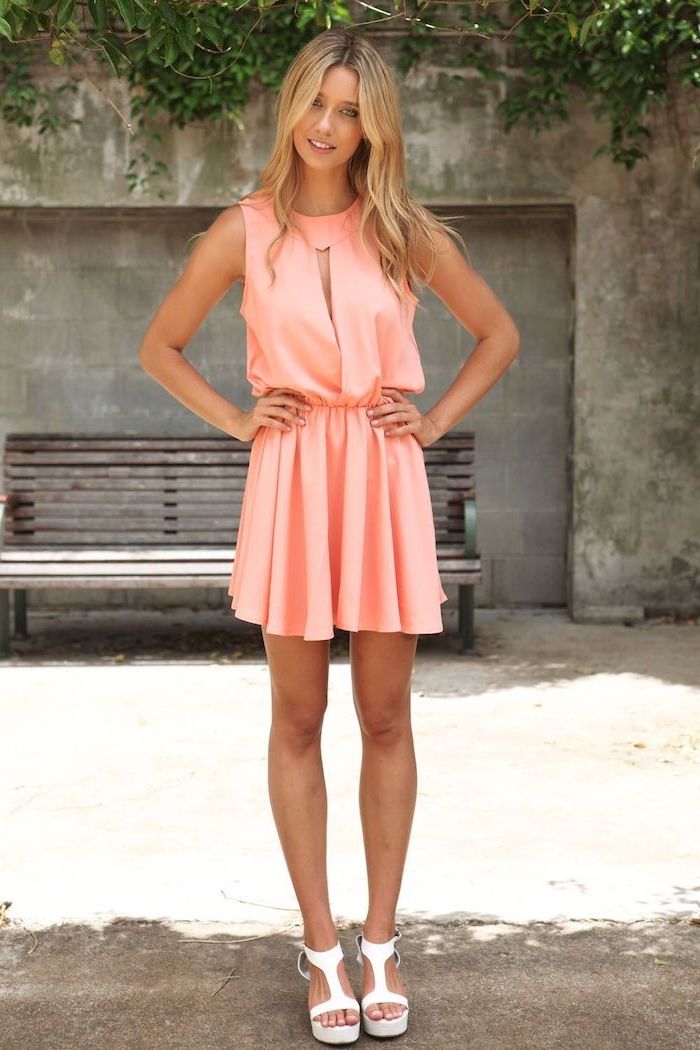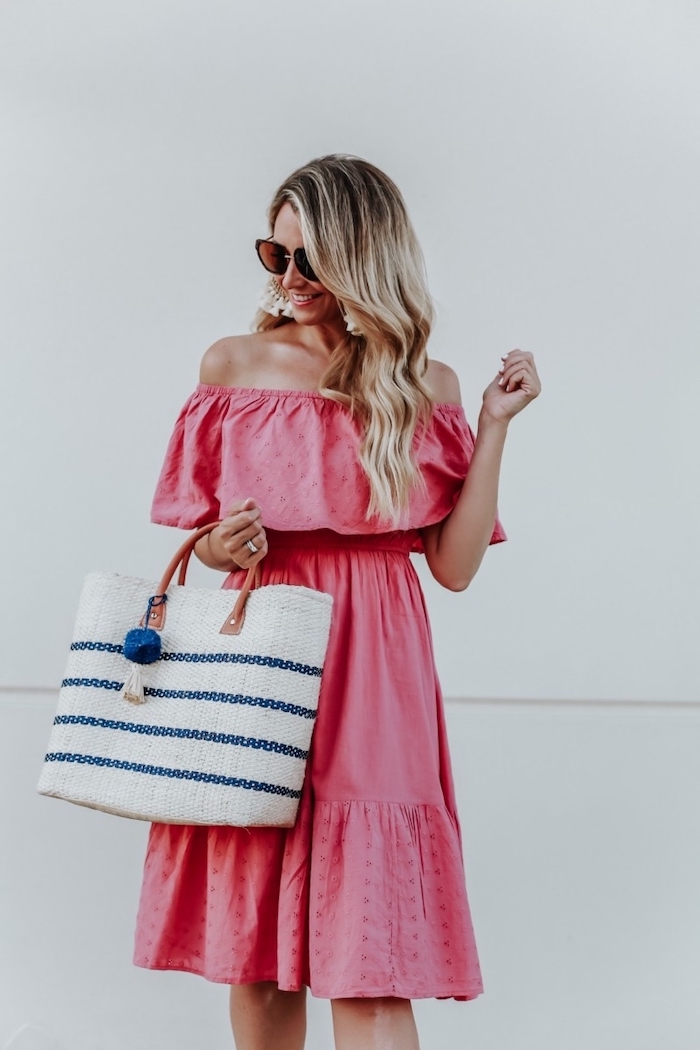 Light, flowy dresses are a summer must-have outfit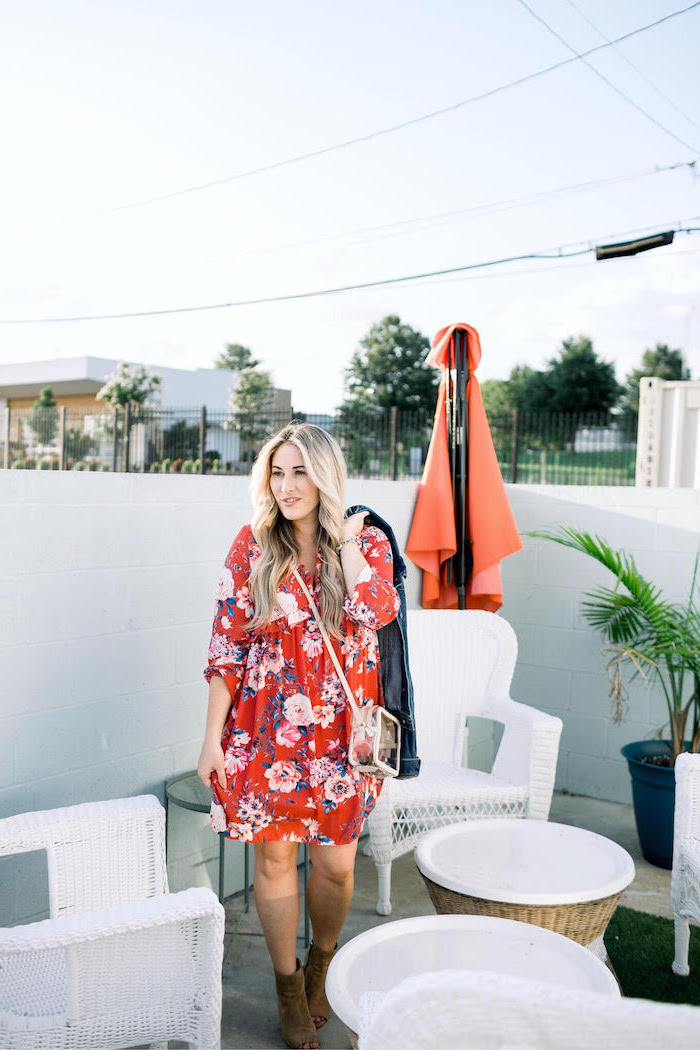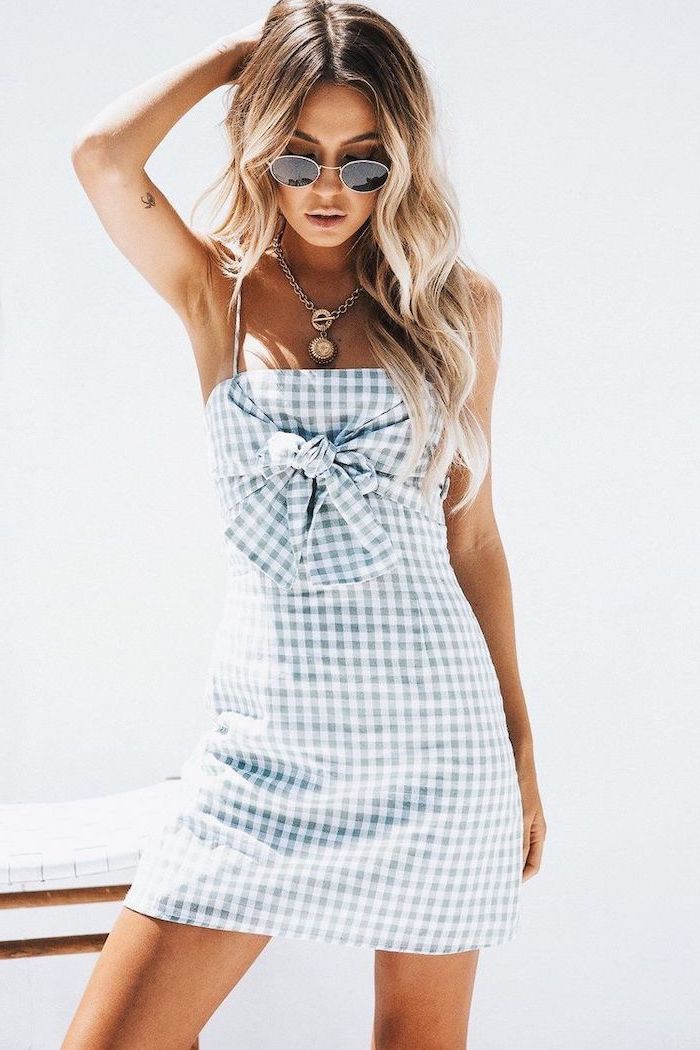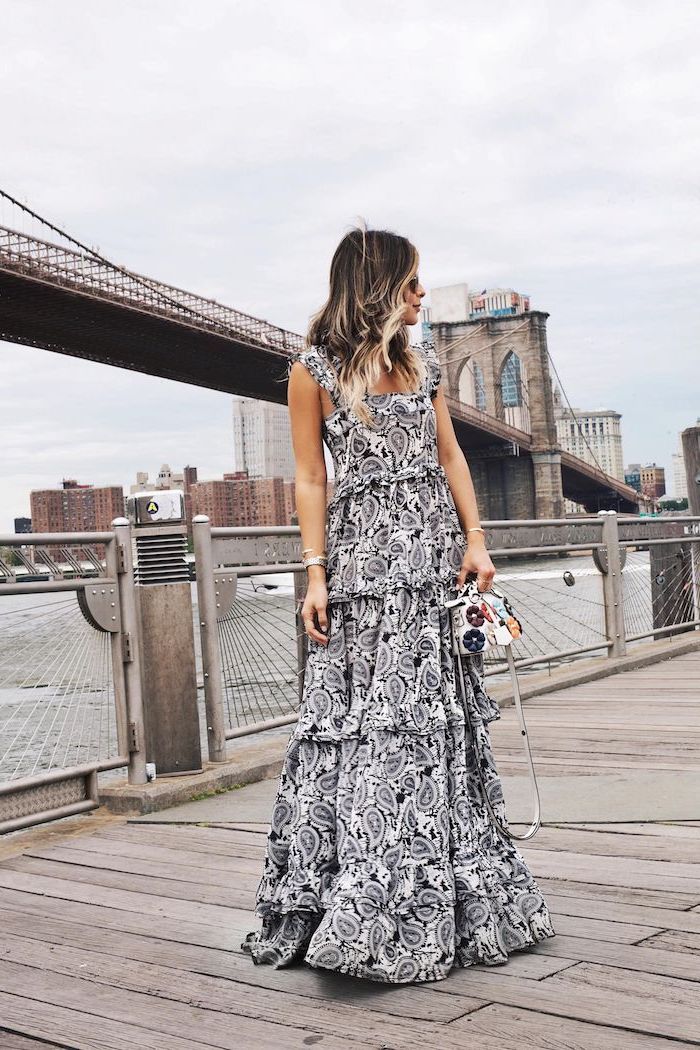 As we already mentioned, ruching dresses are super popular in summer 2021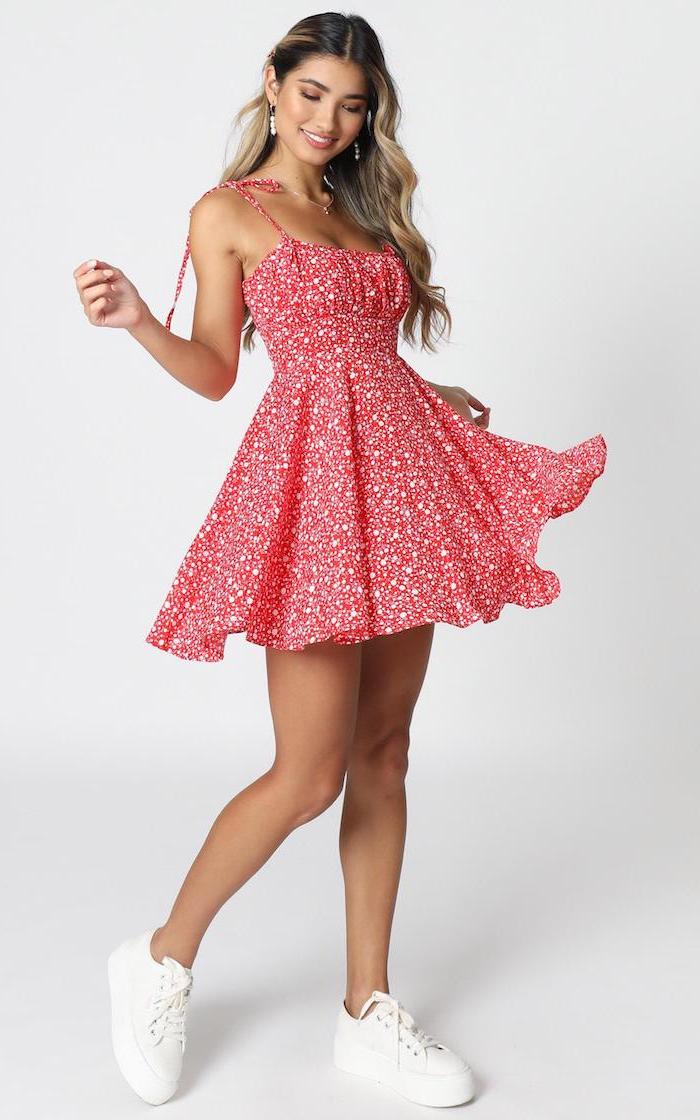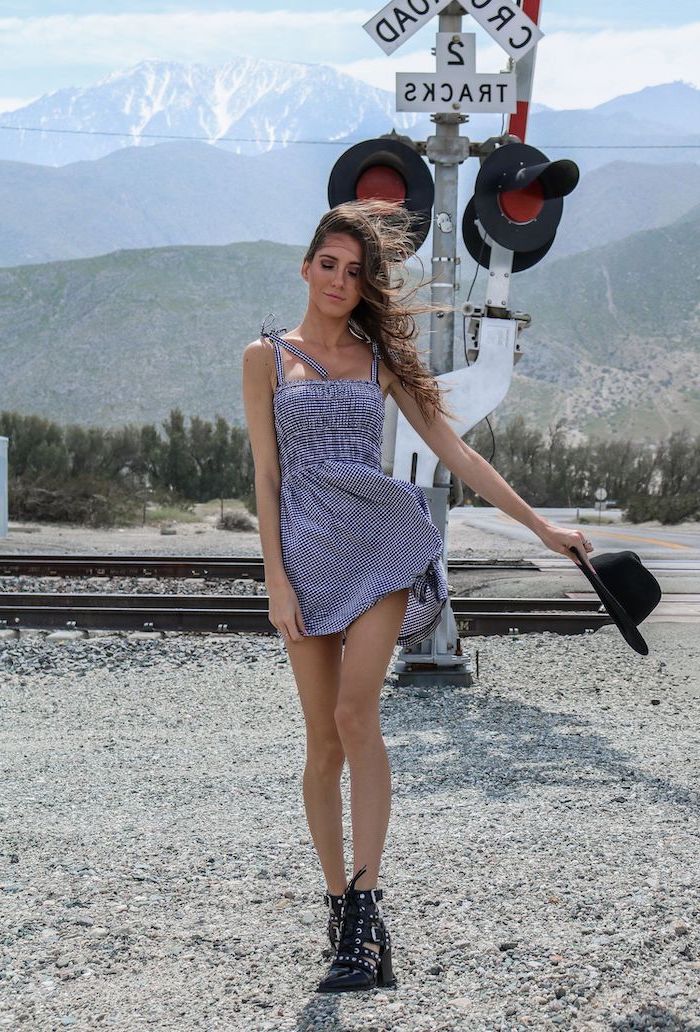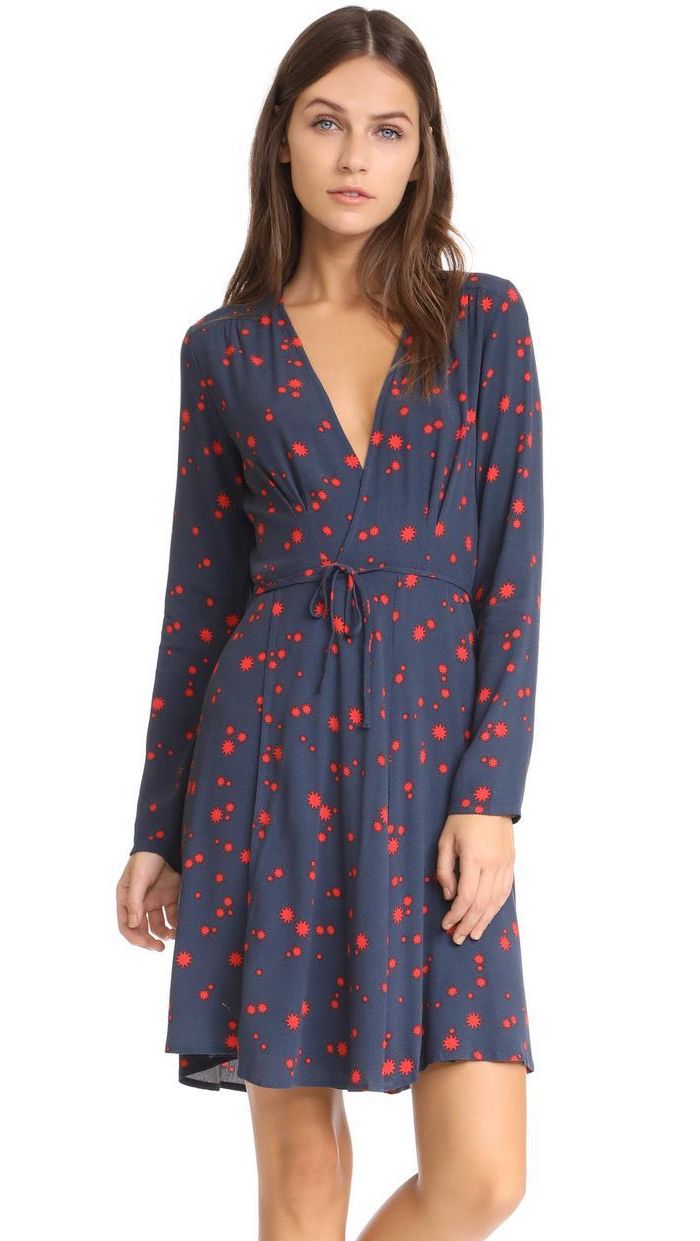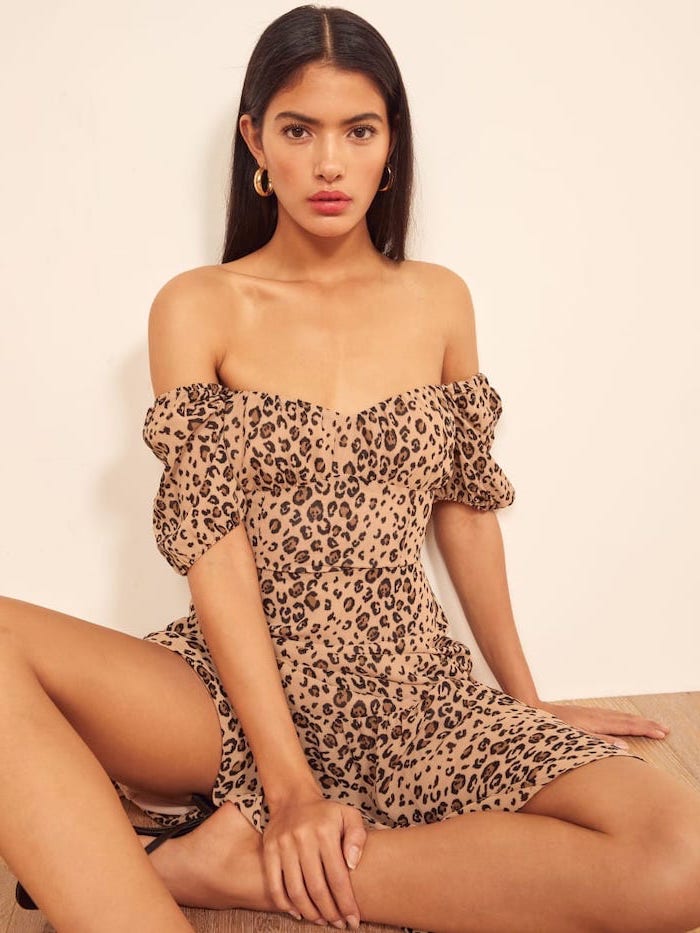 Shine in yellow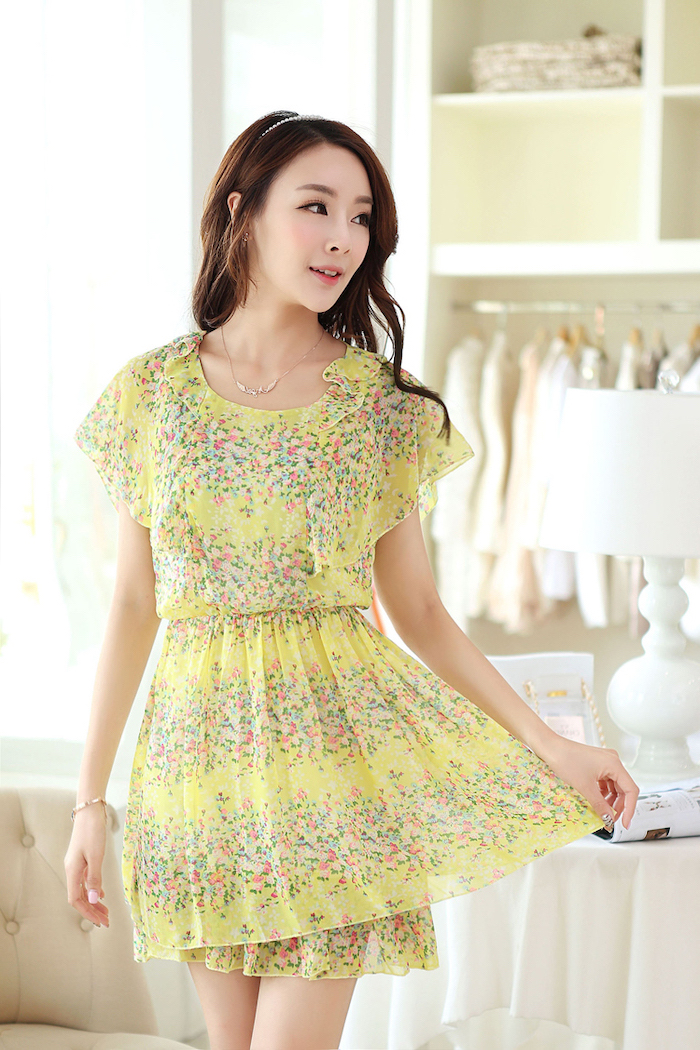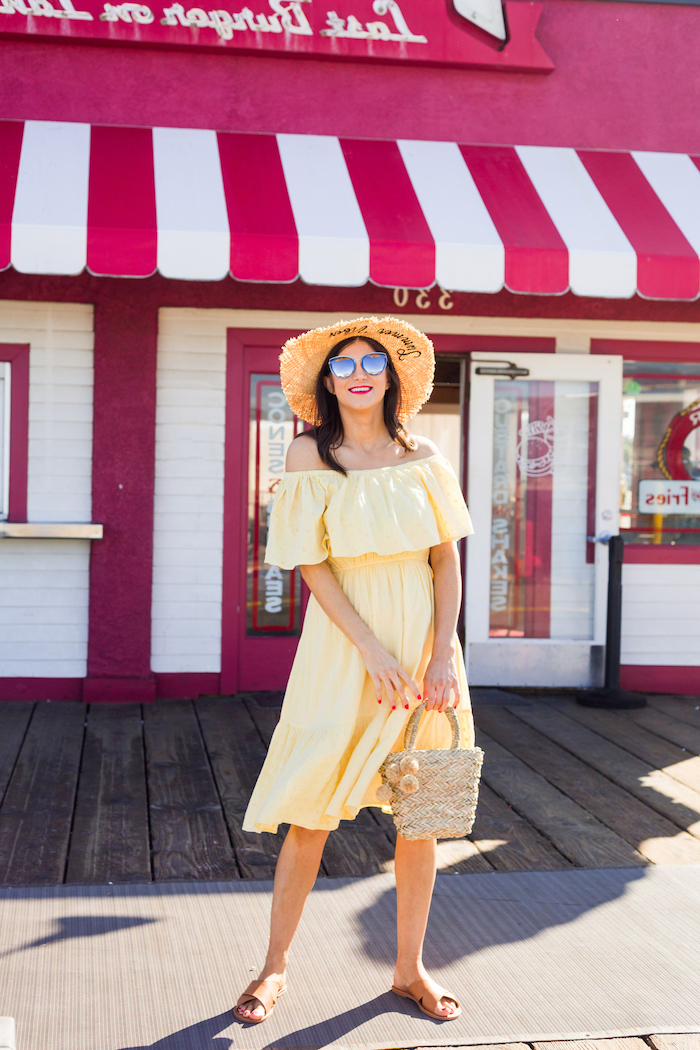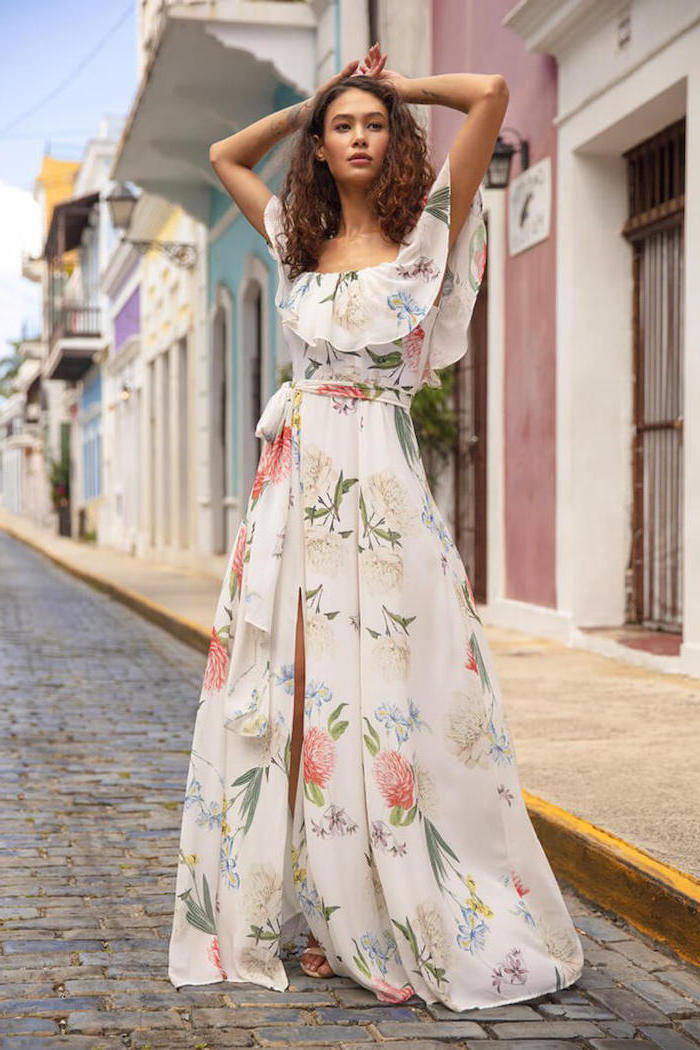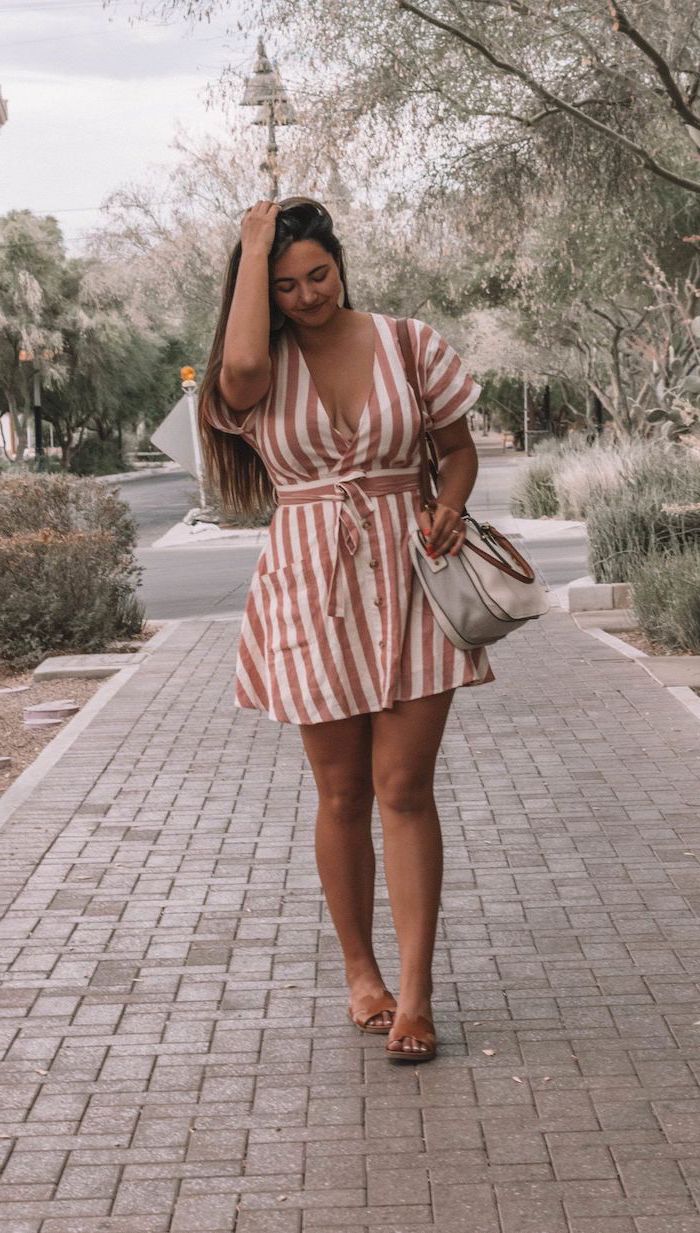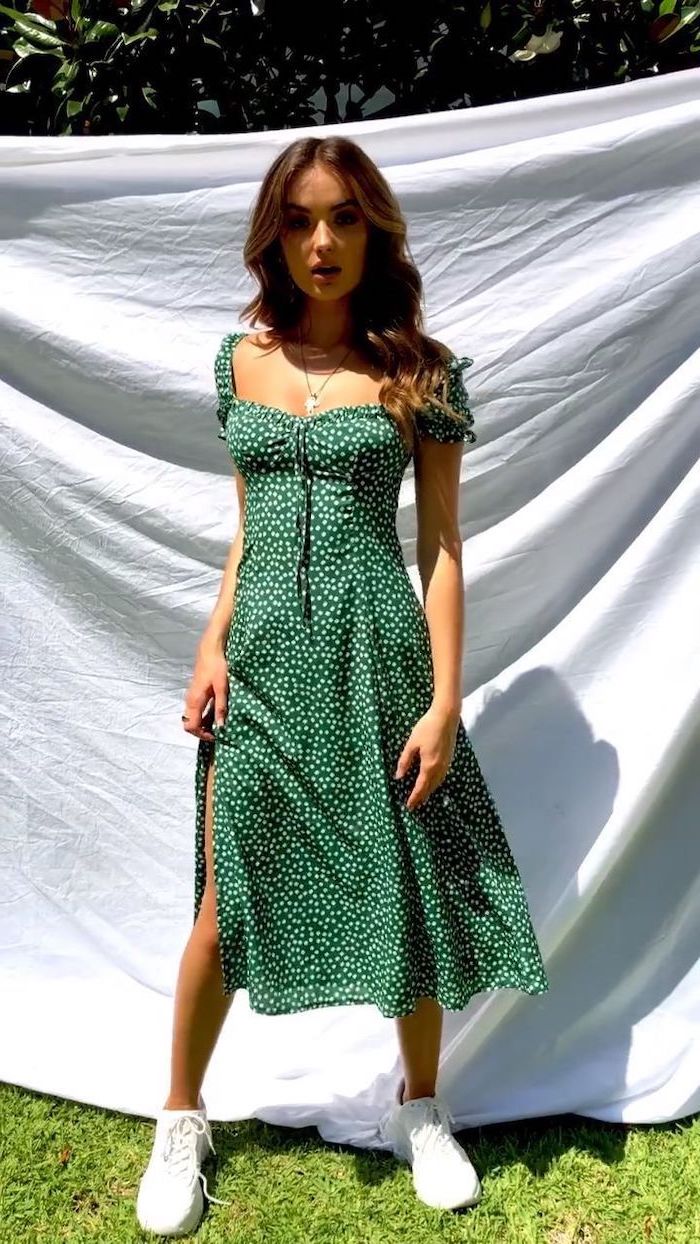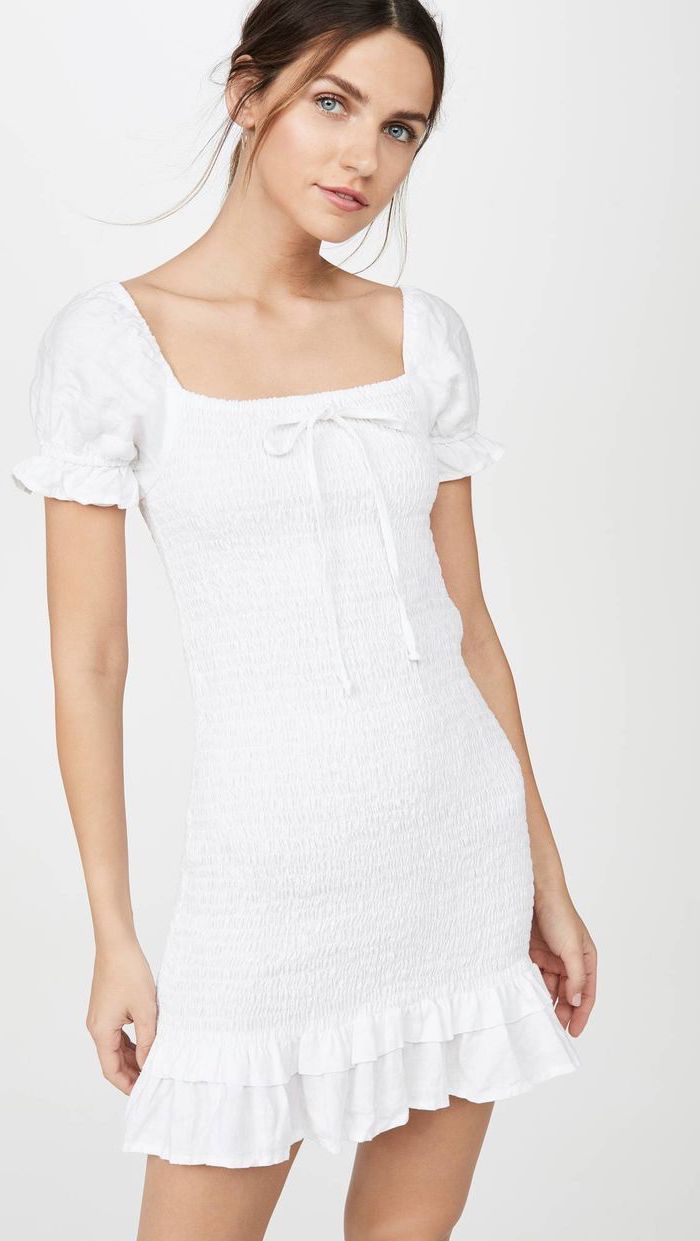 Gorgeous summer maxi dresses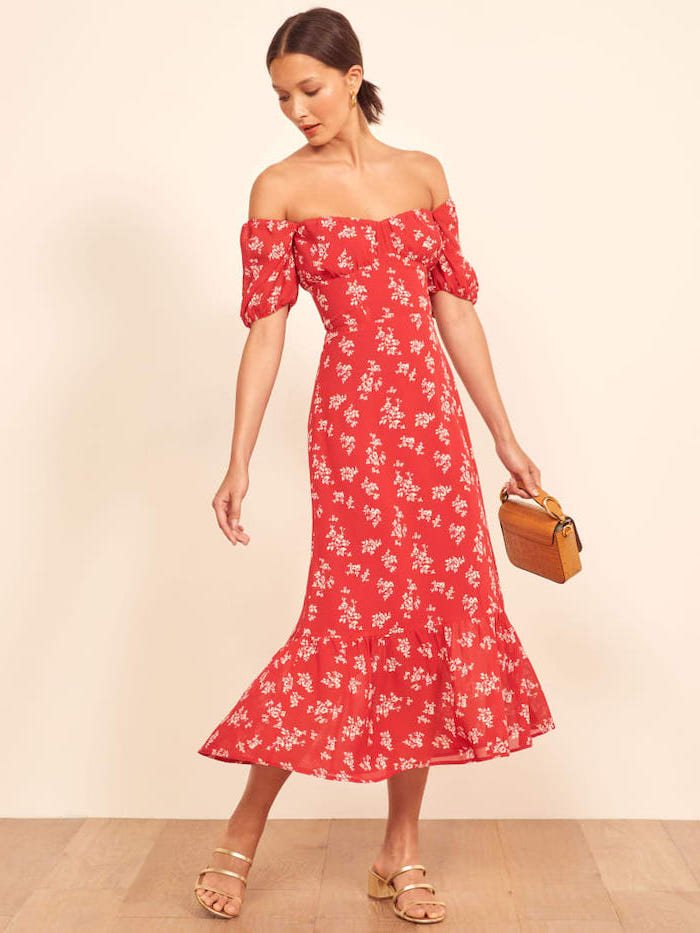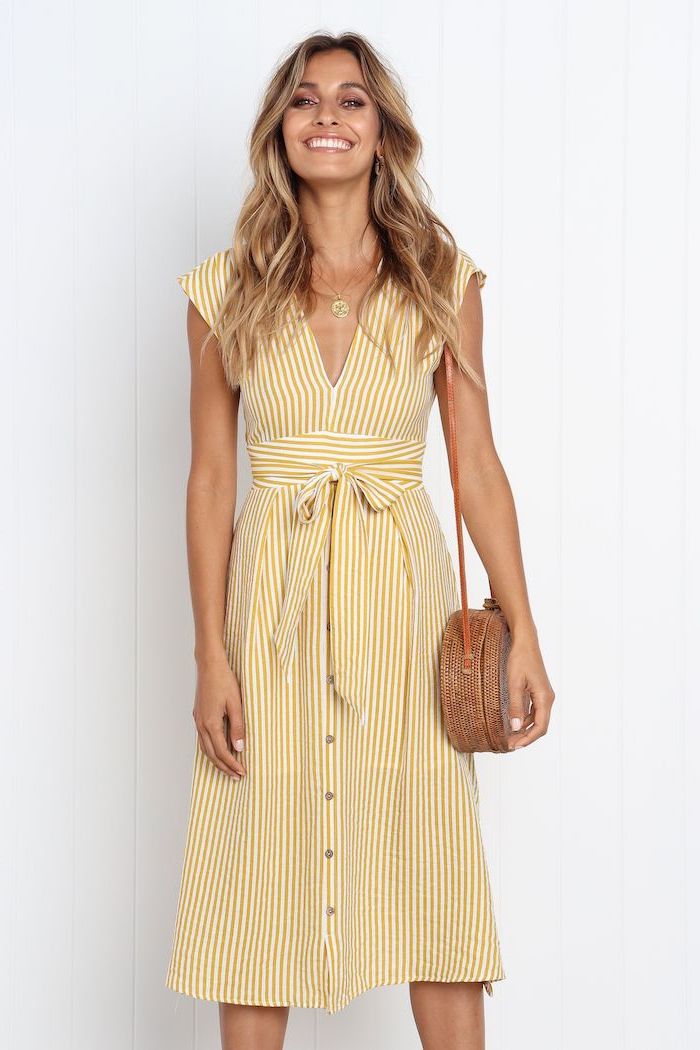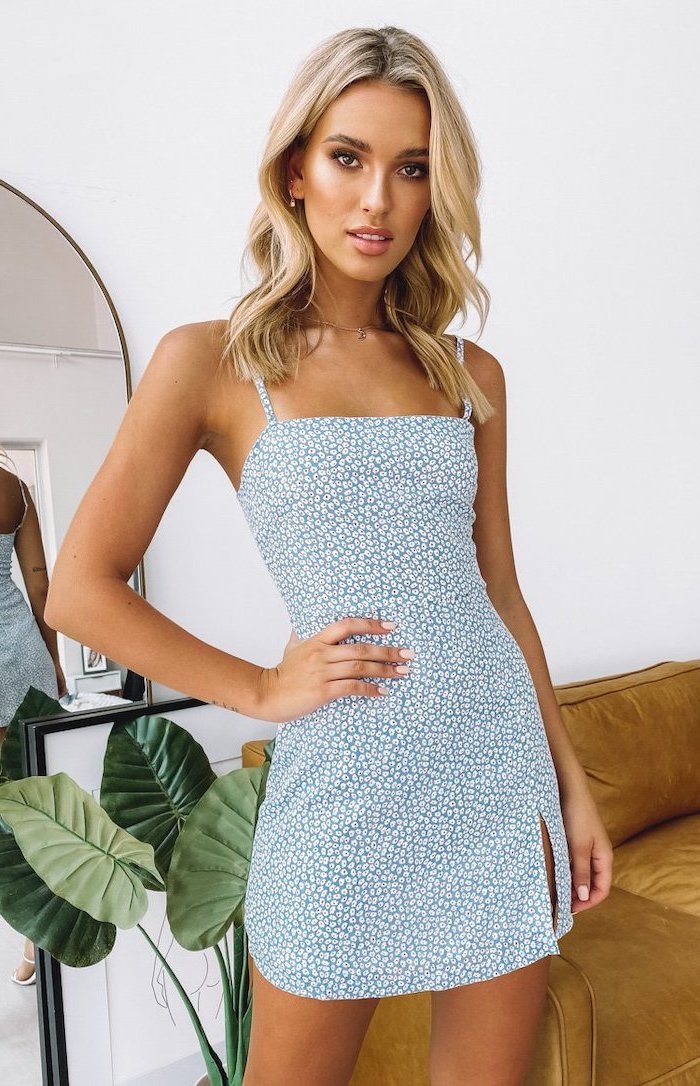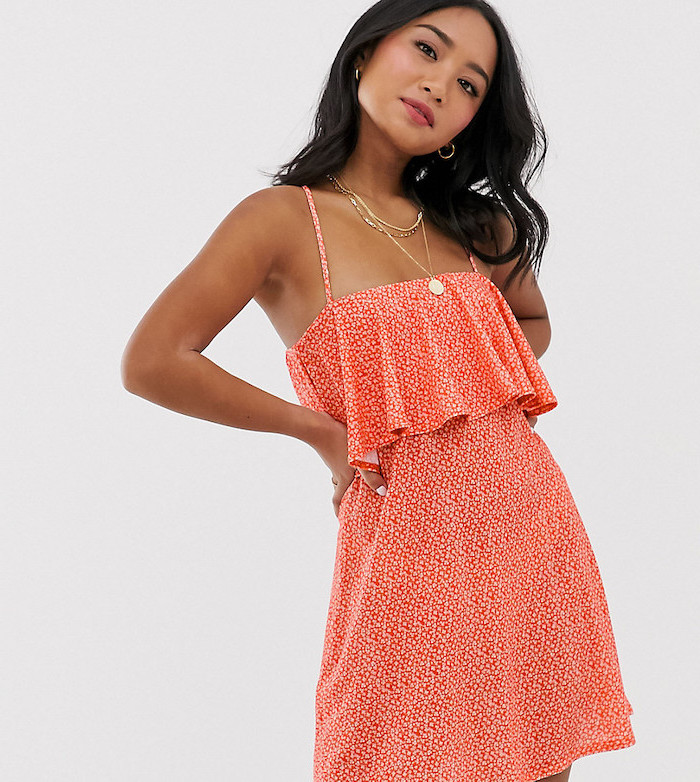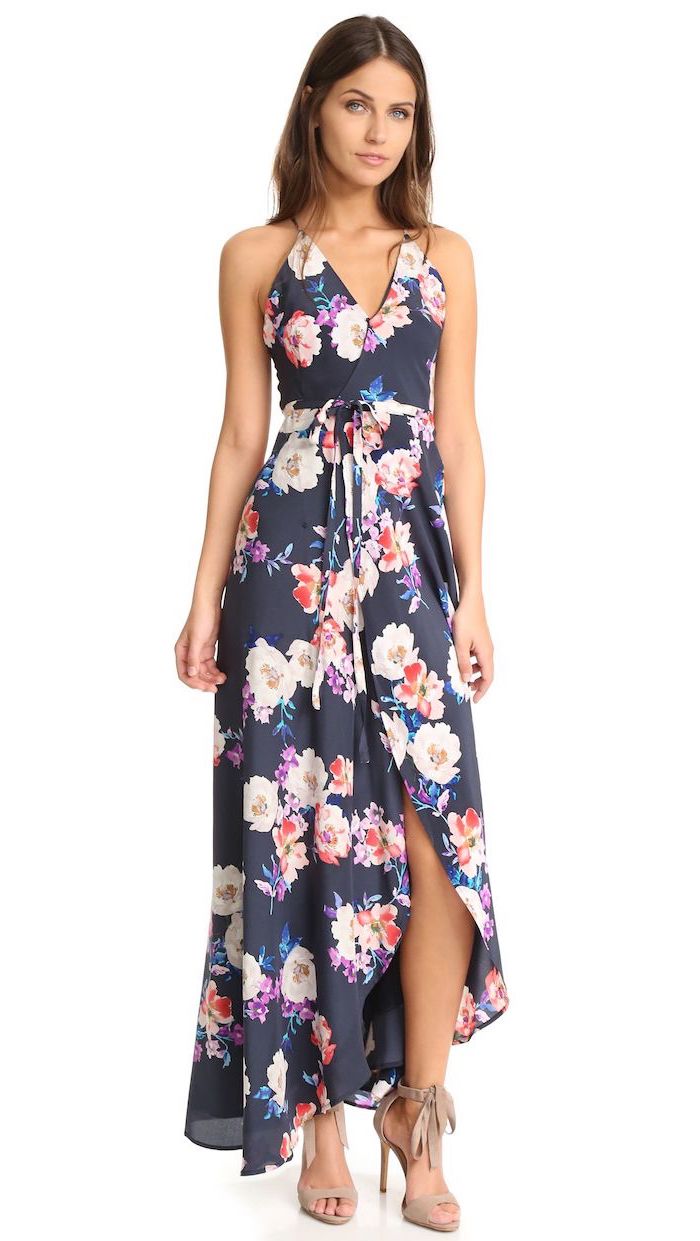 Casual summer dresses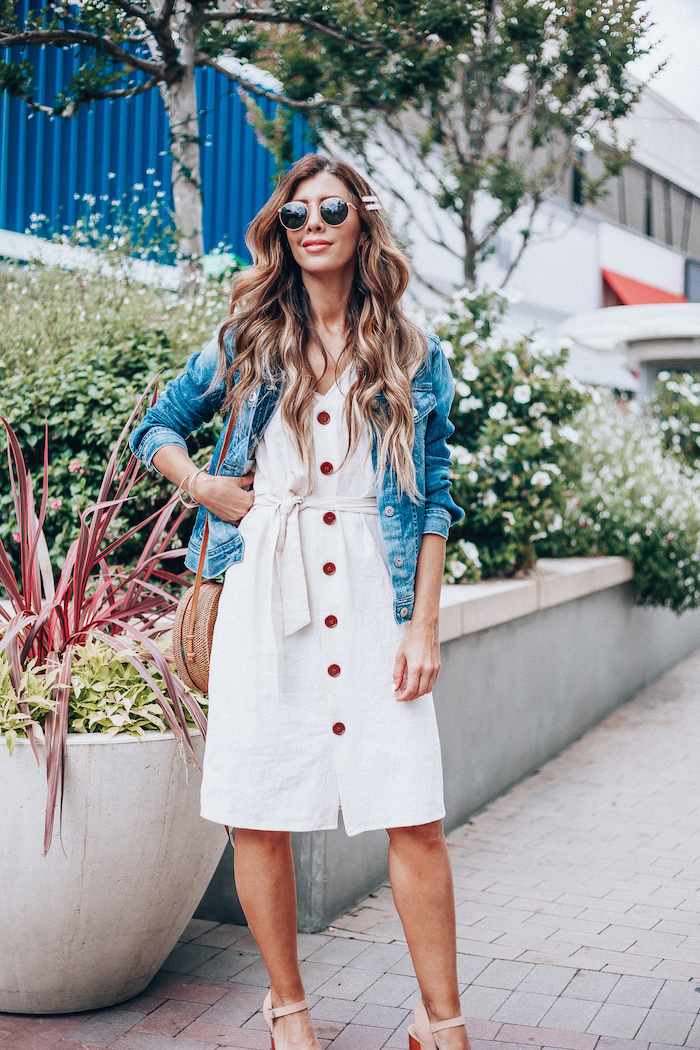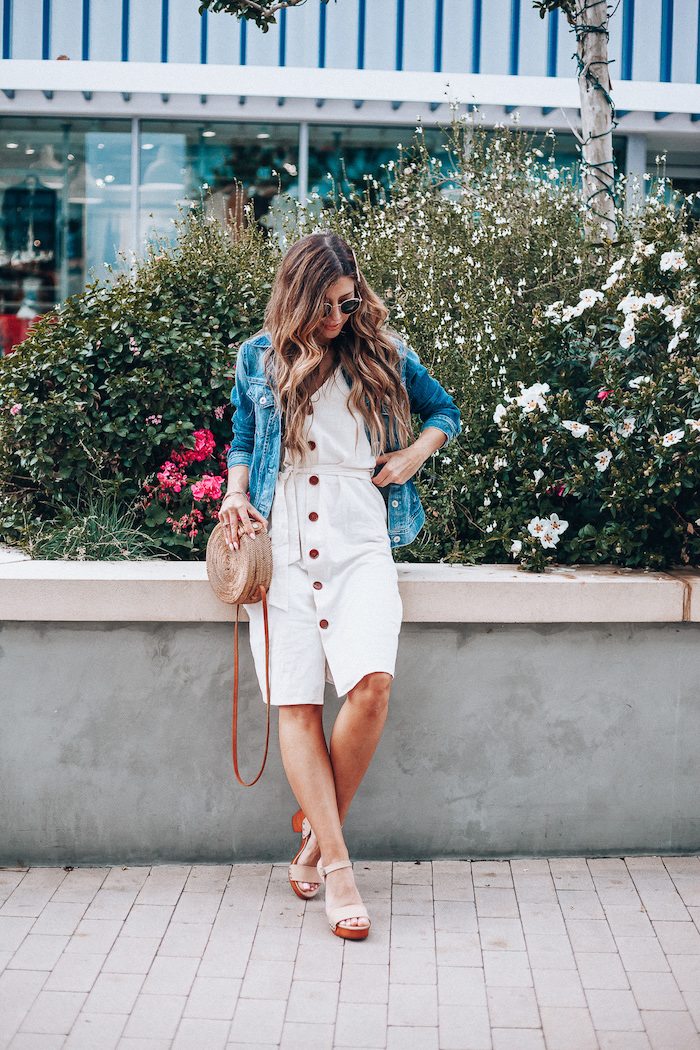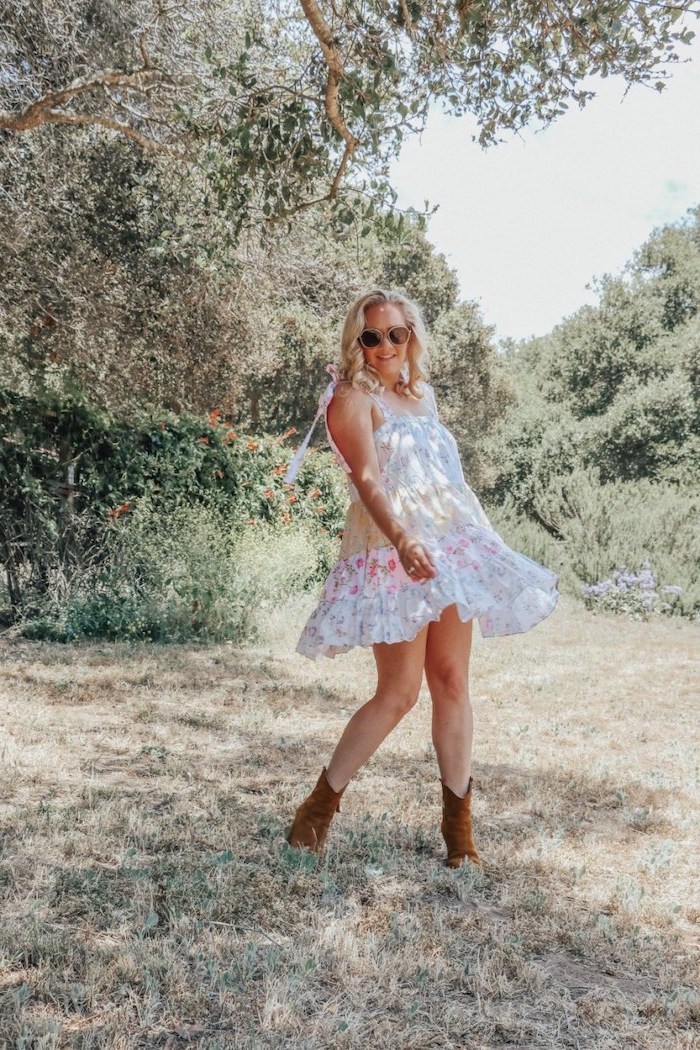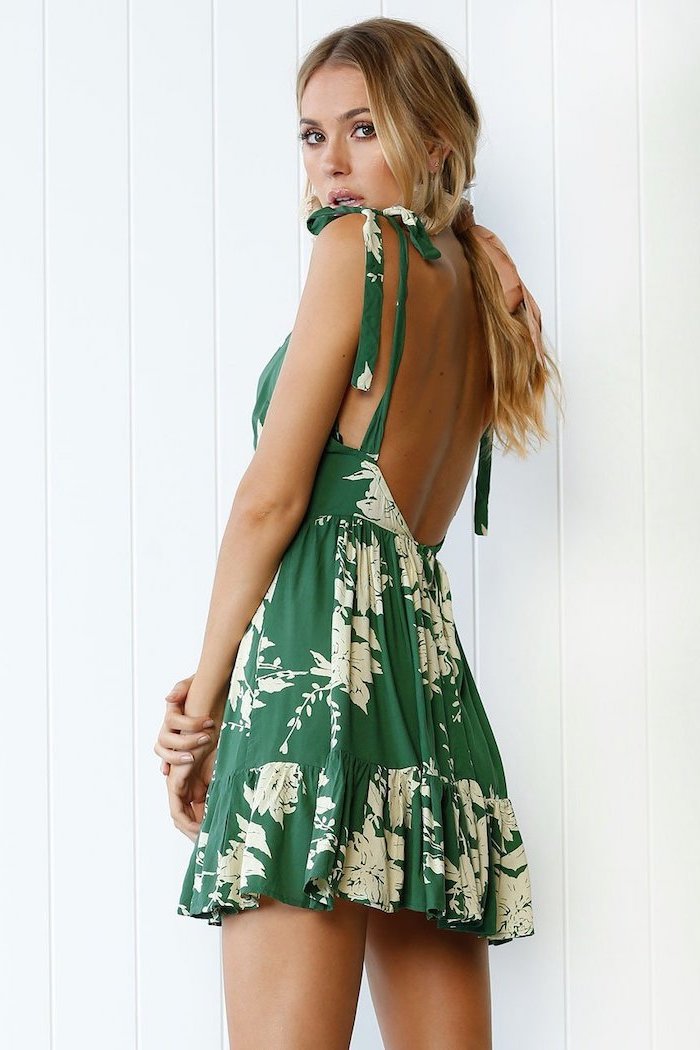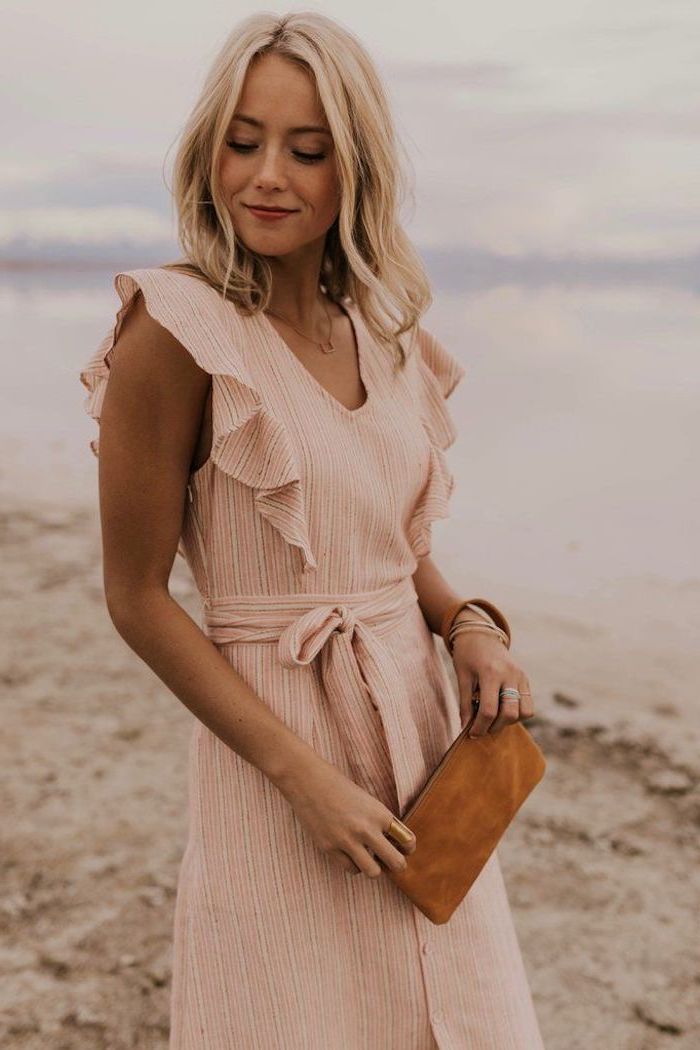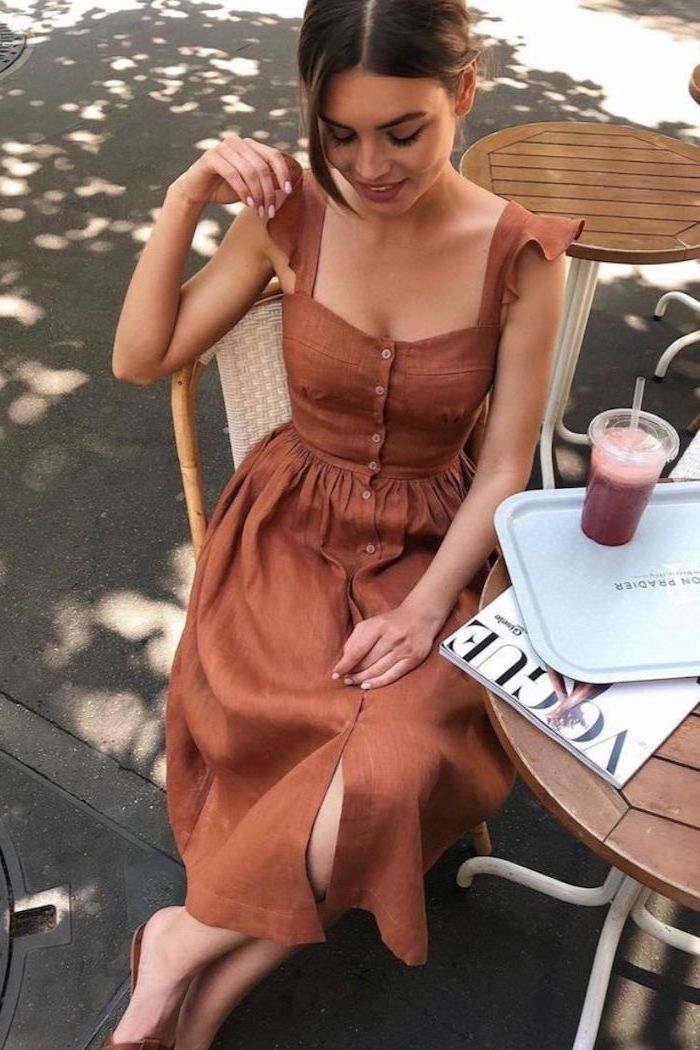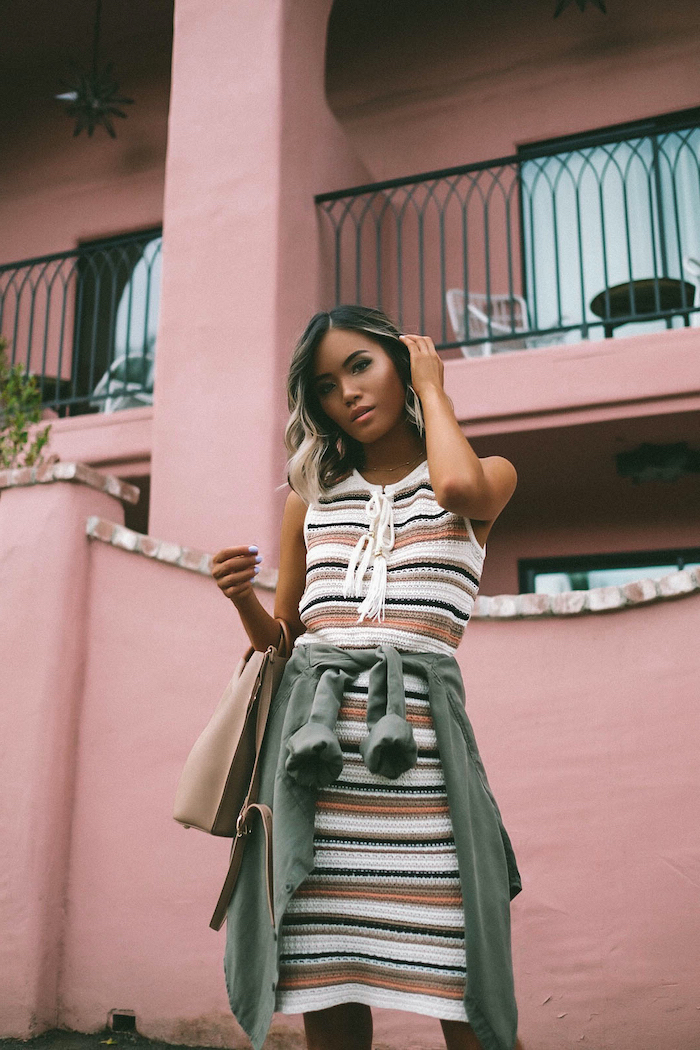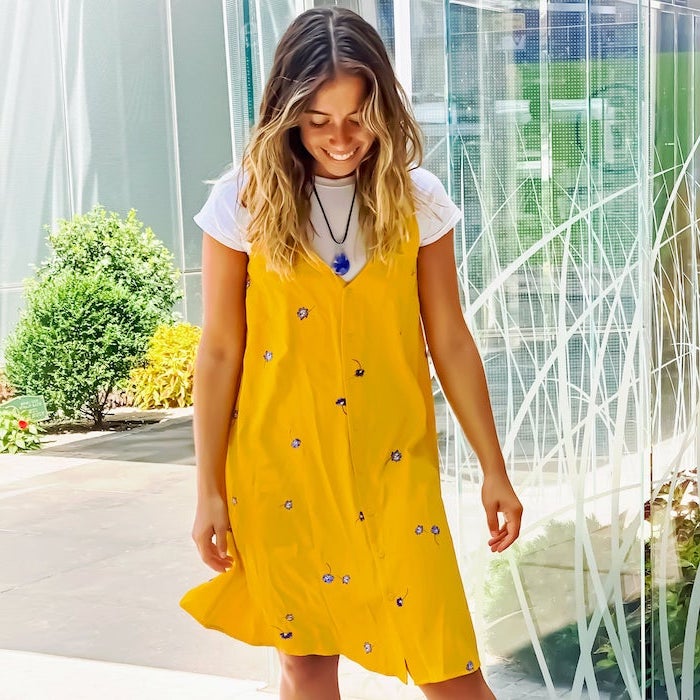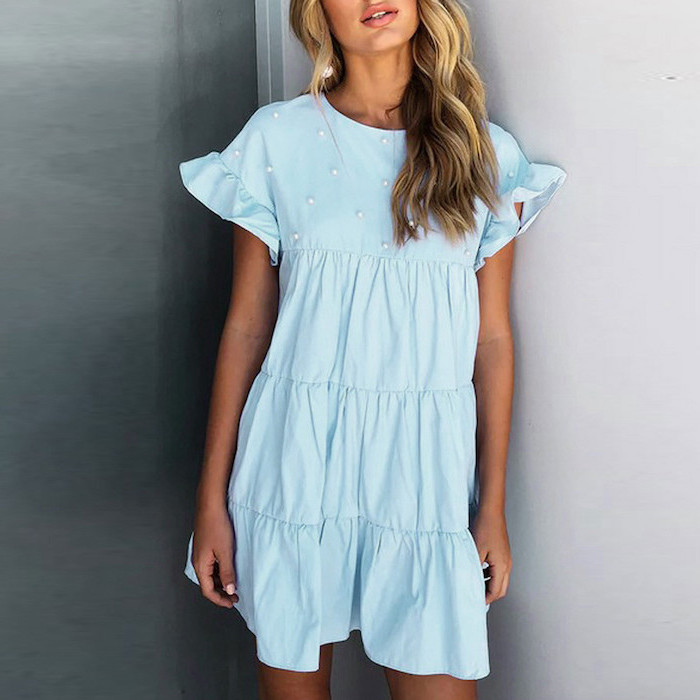 Summer beach dresses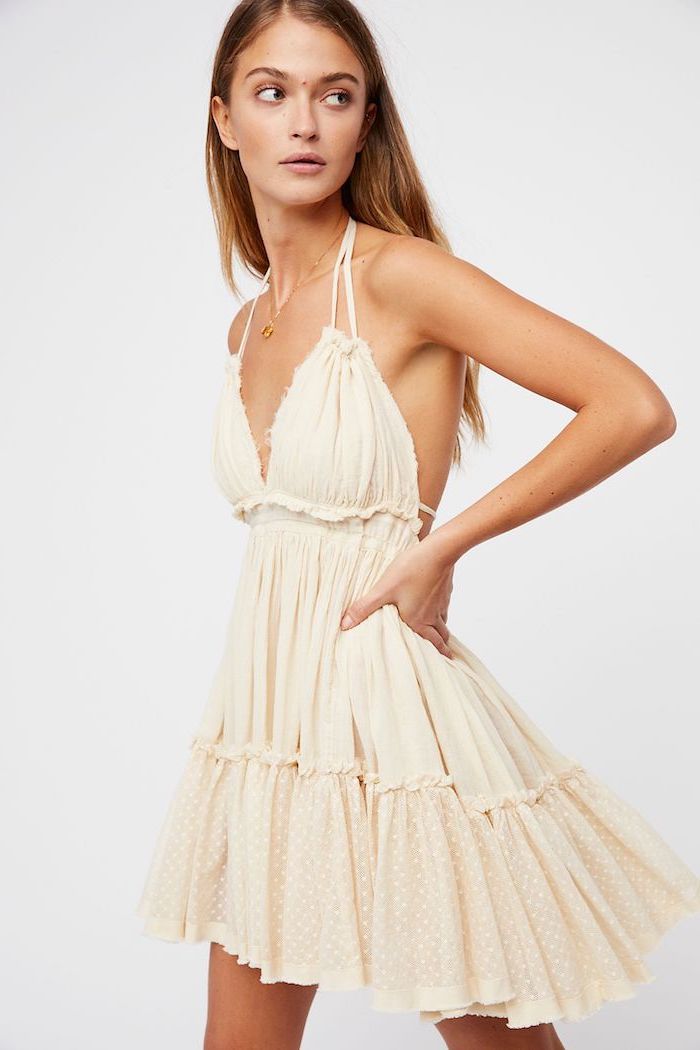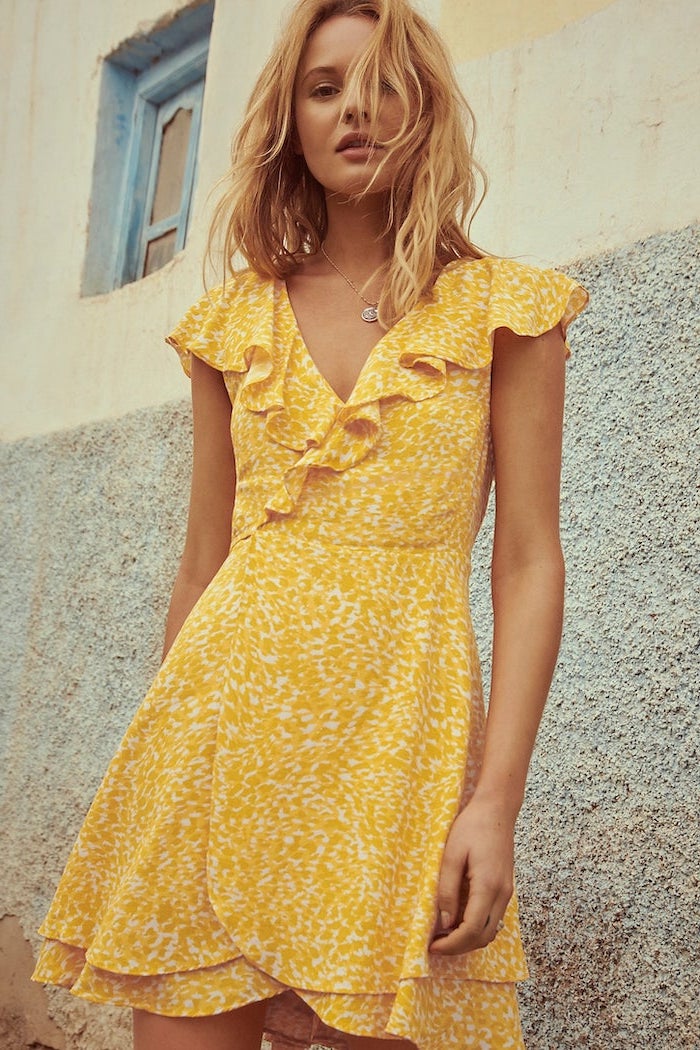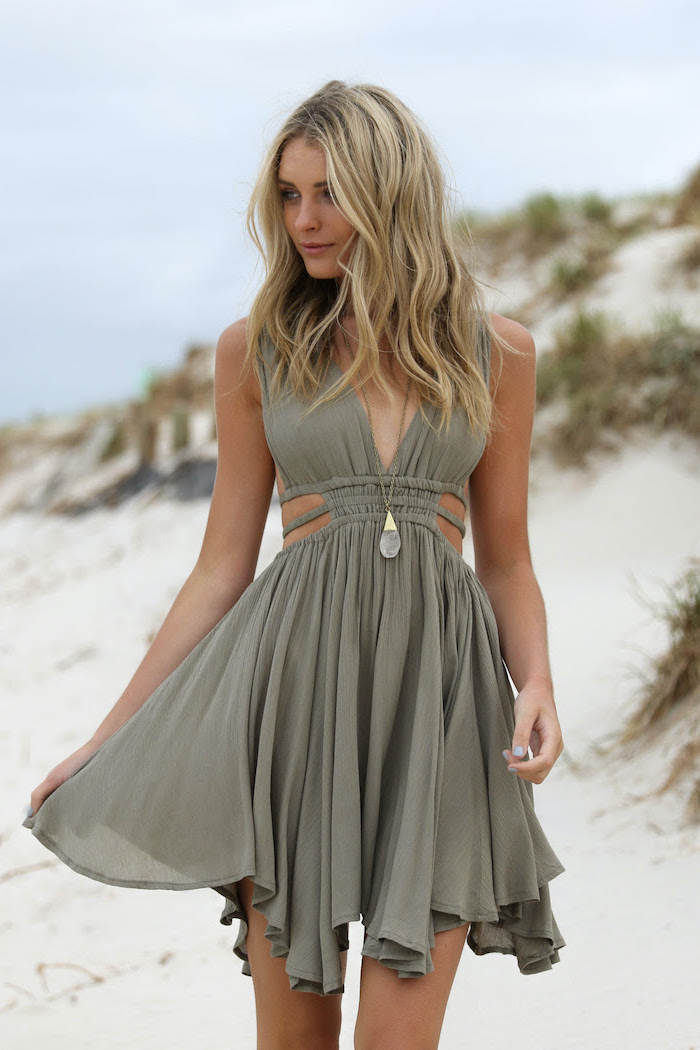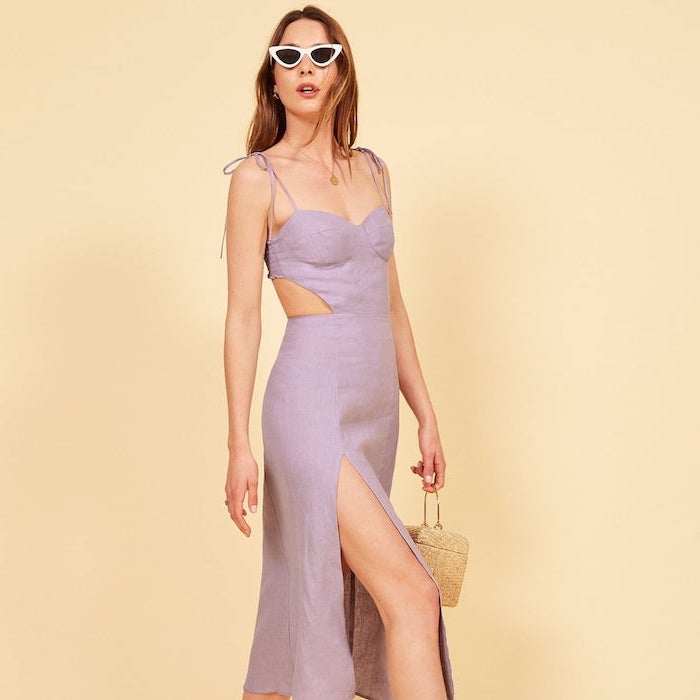 Long summer dresses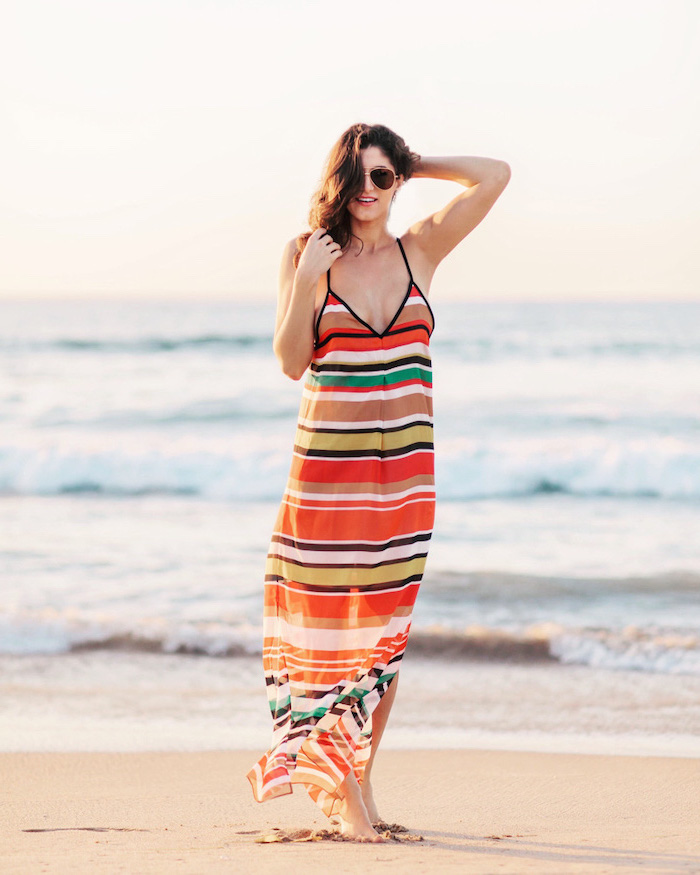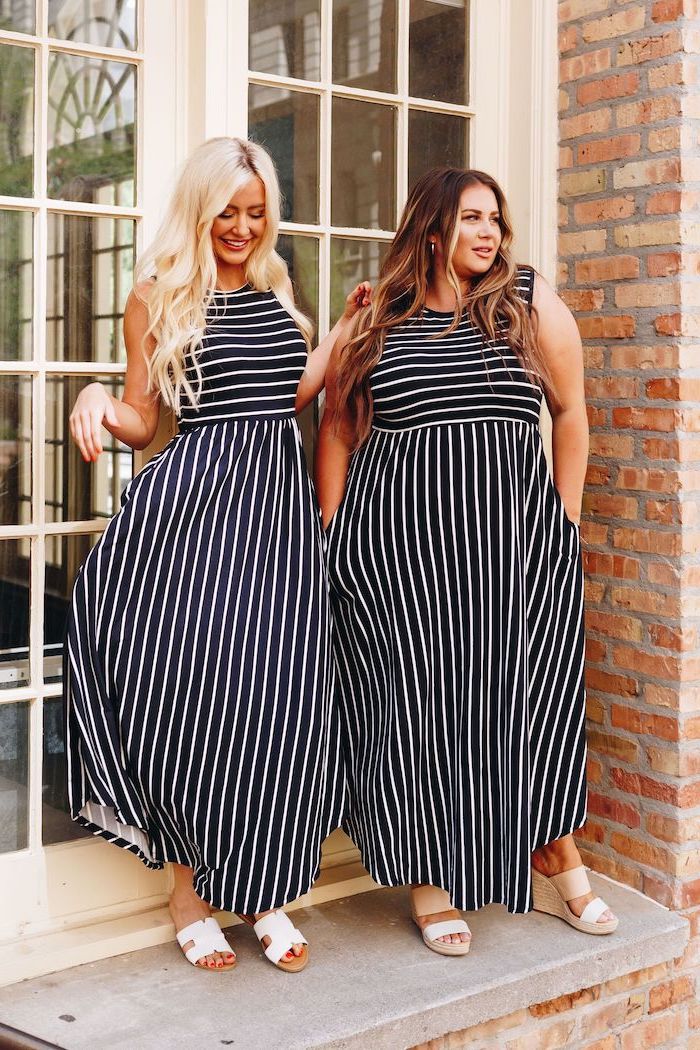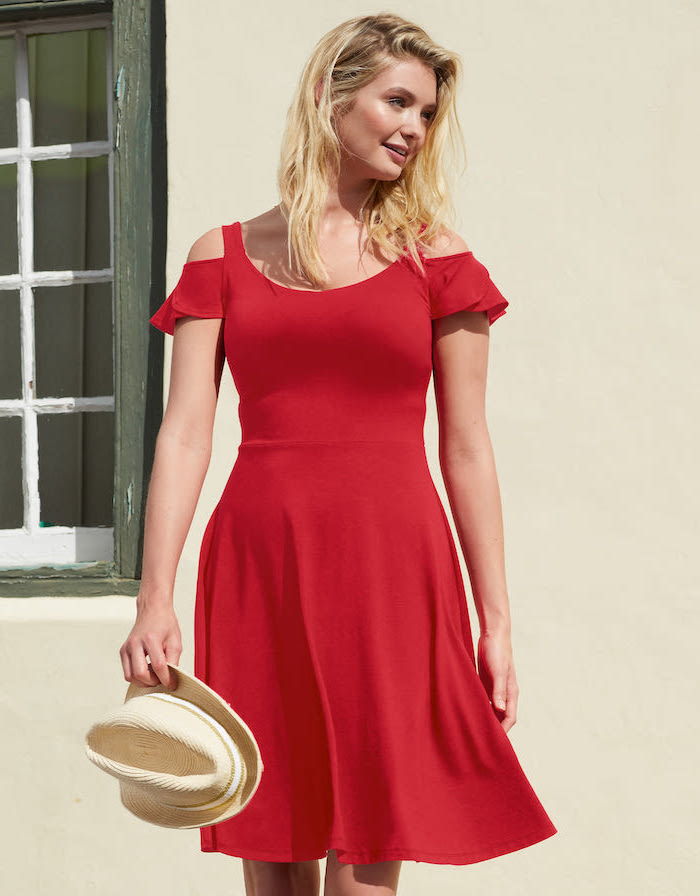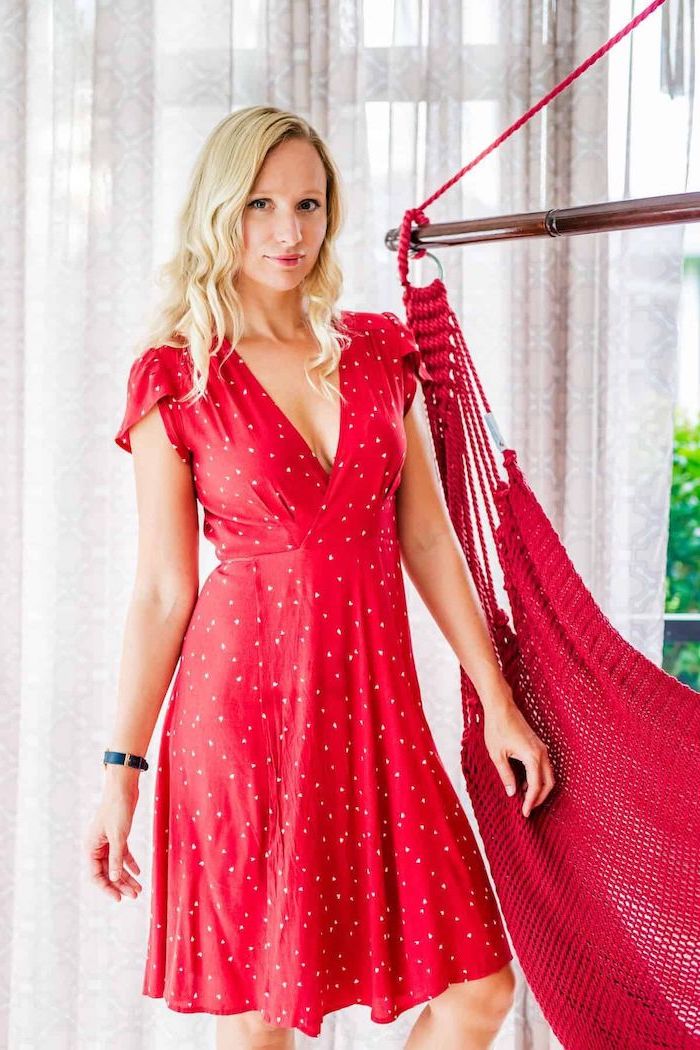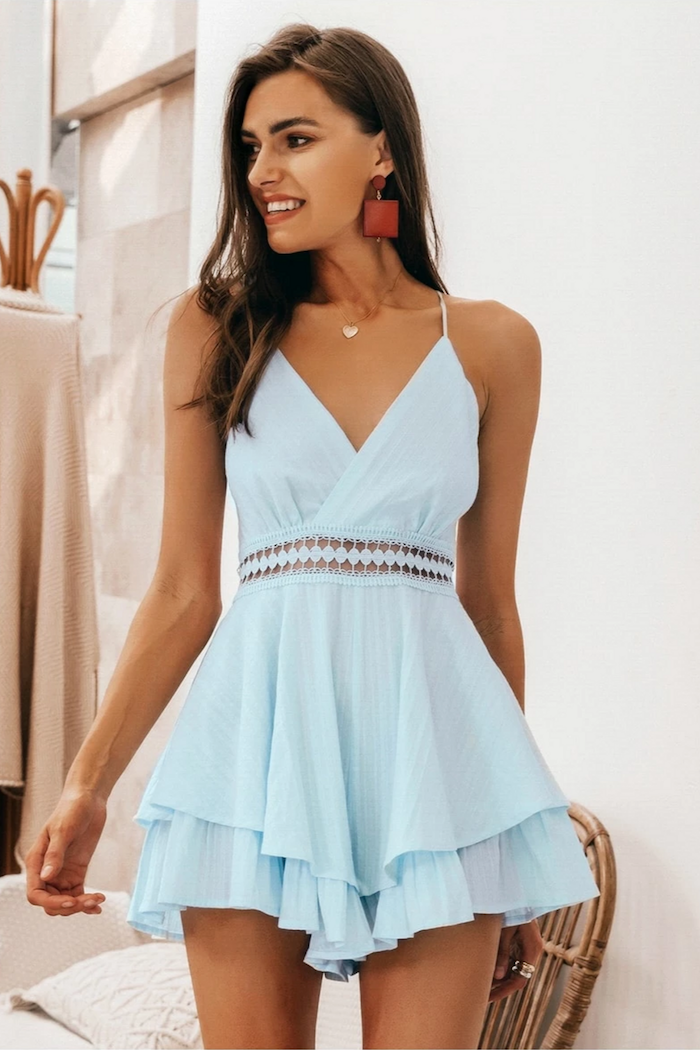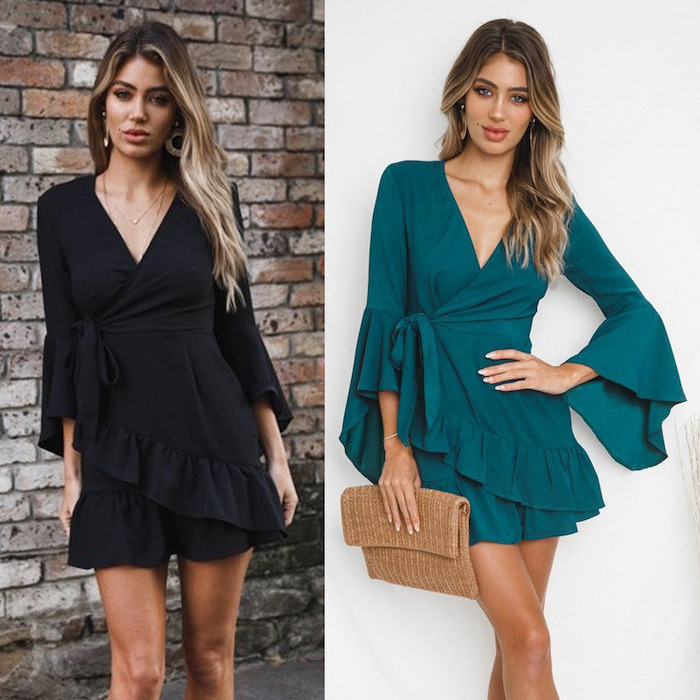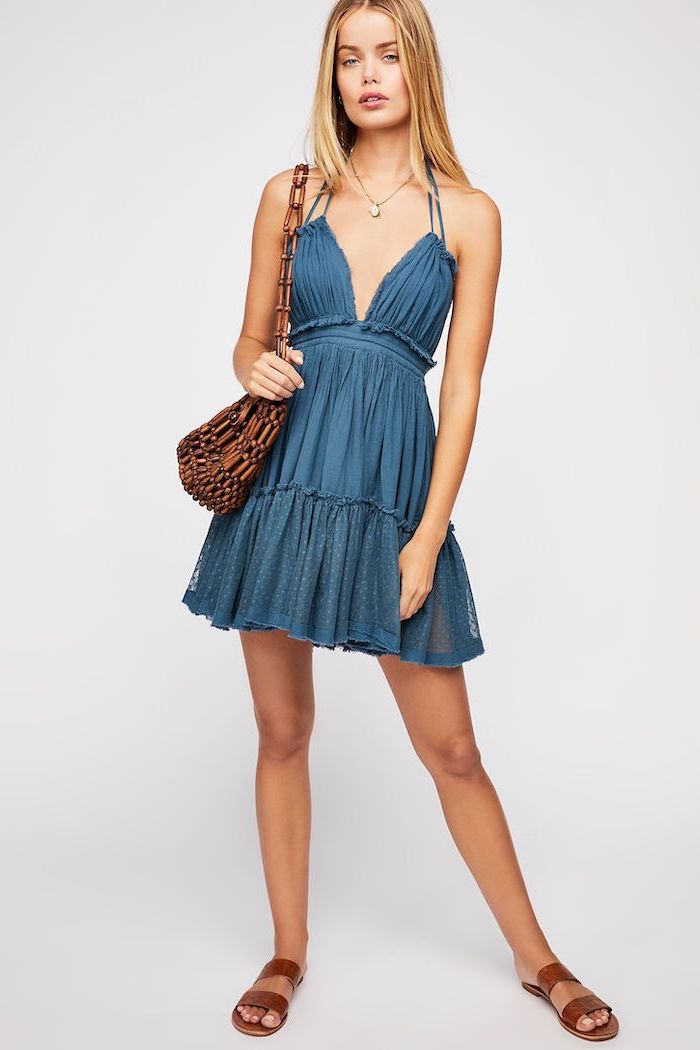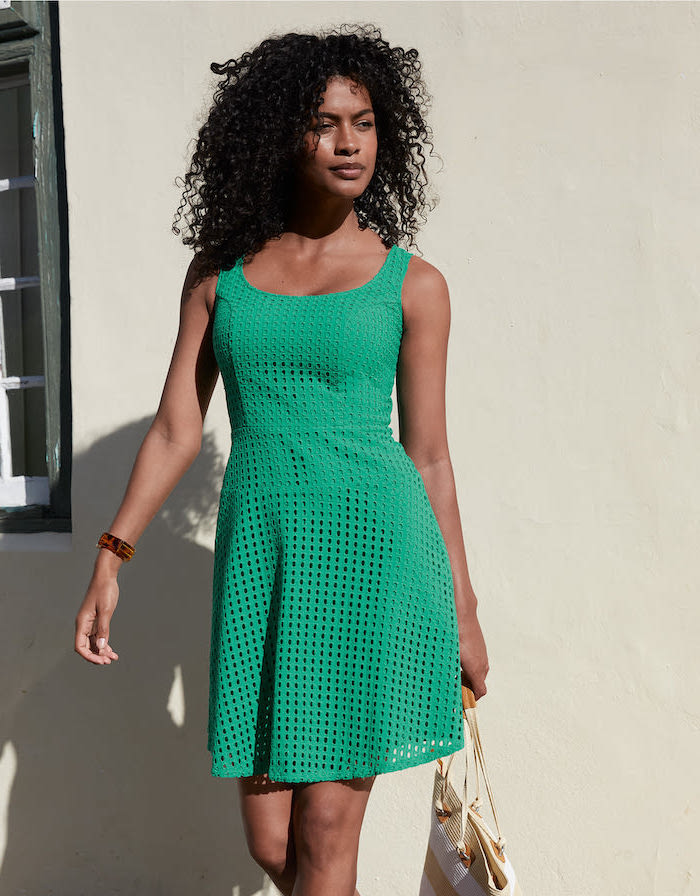 Cotton summer dresses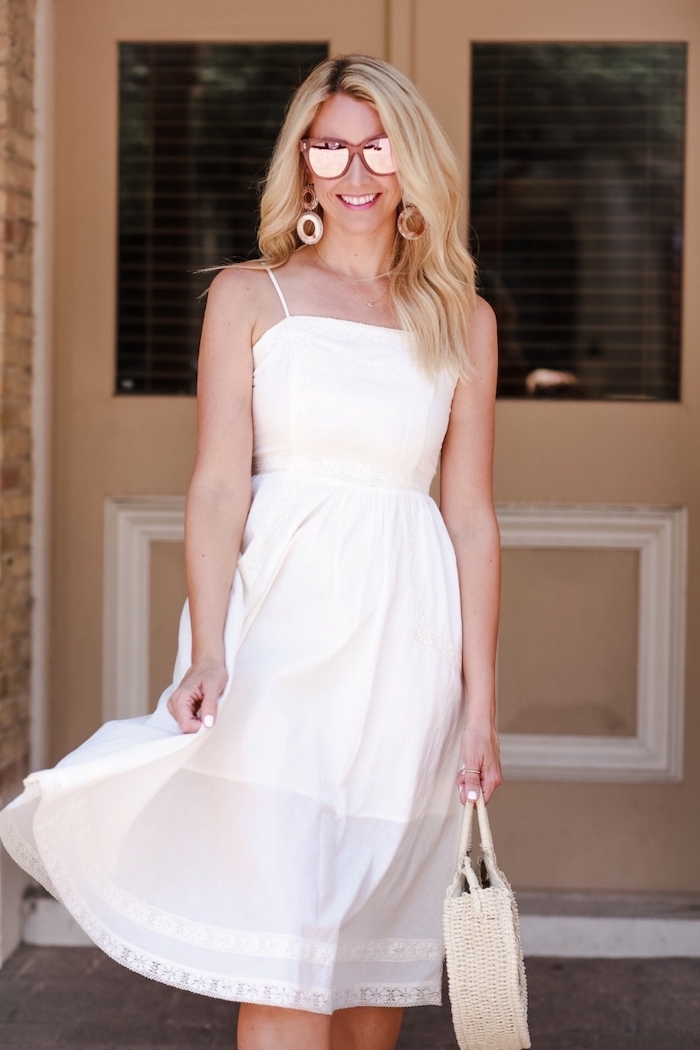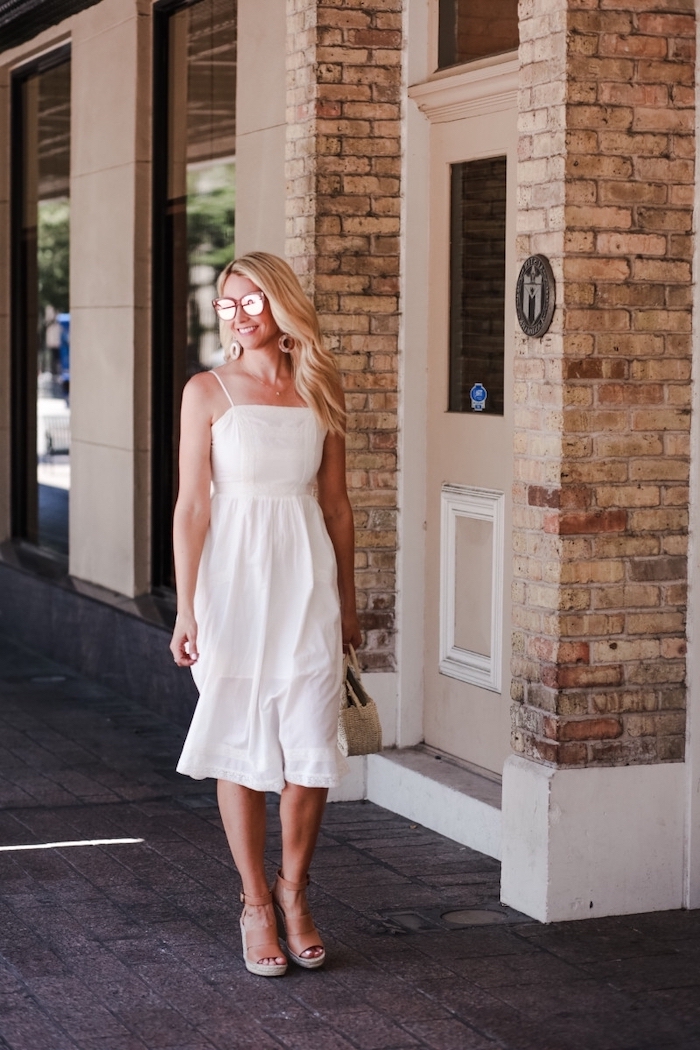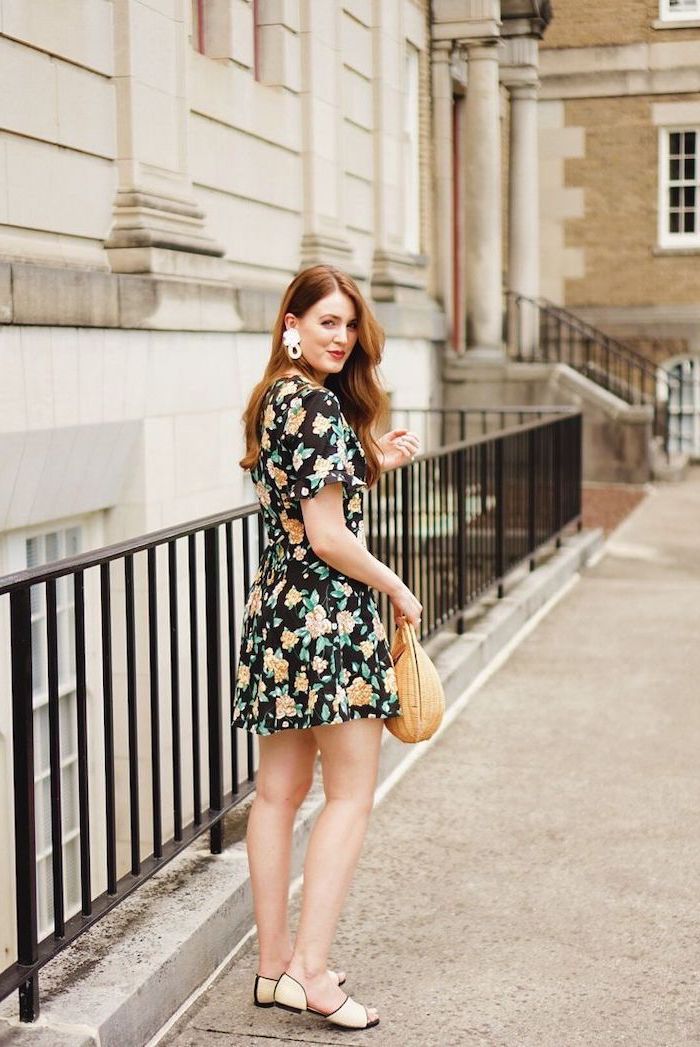 Cute summer dresses with sleeves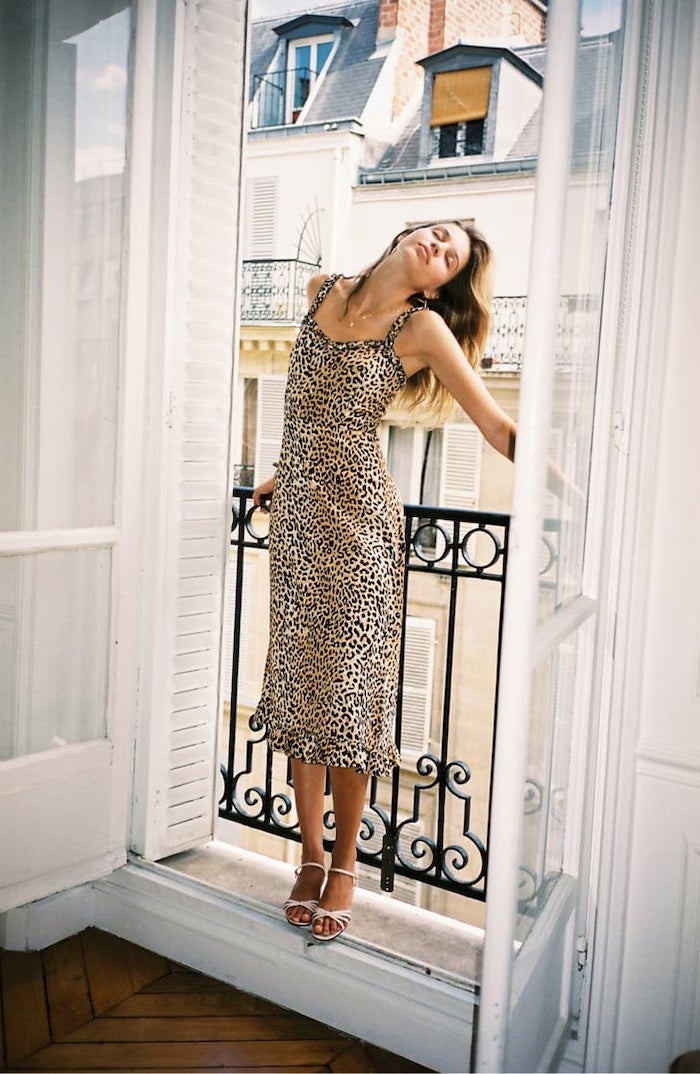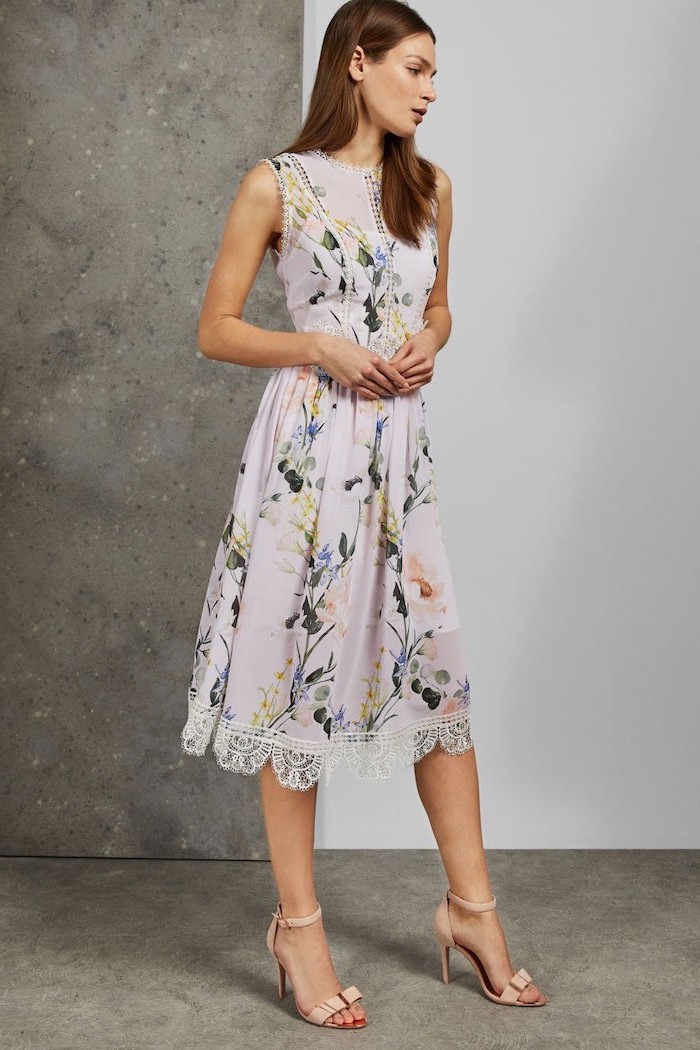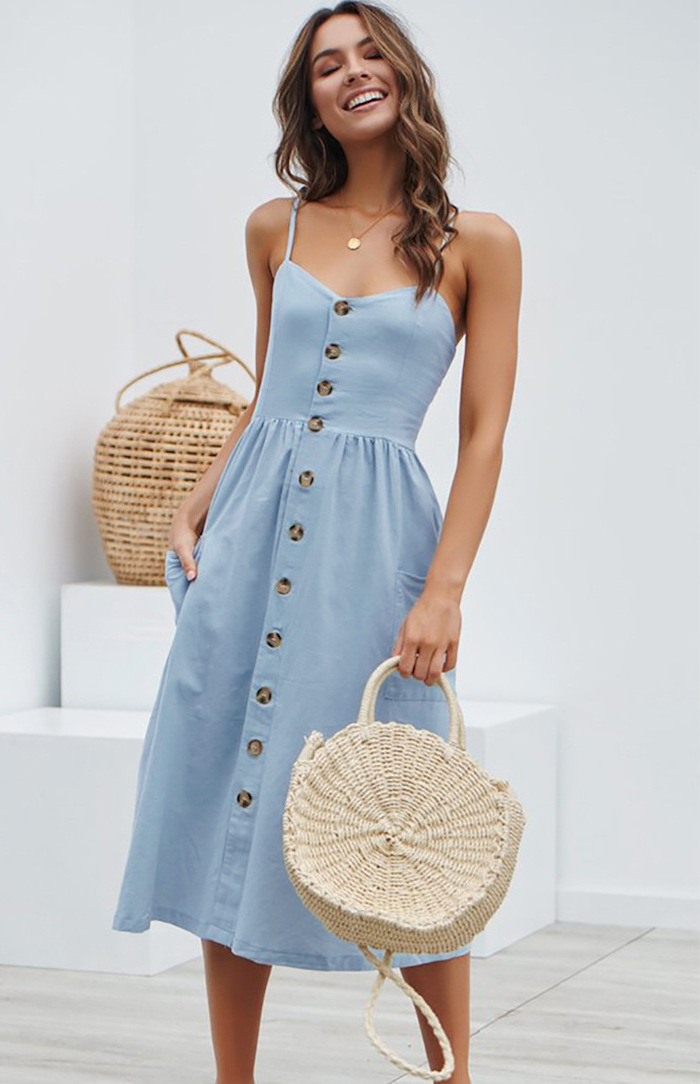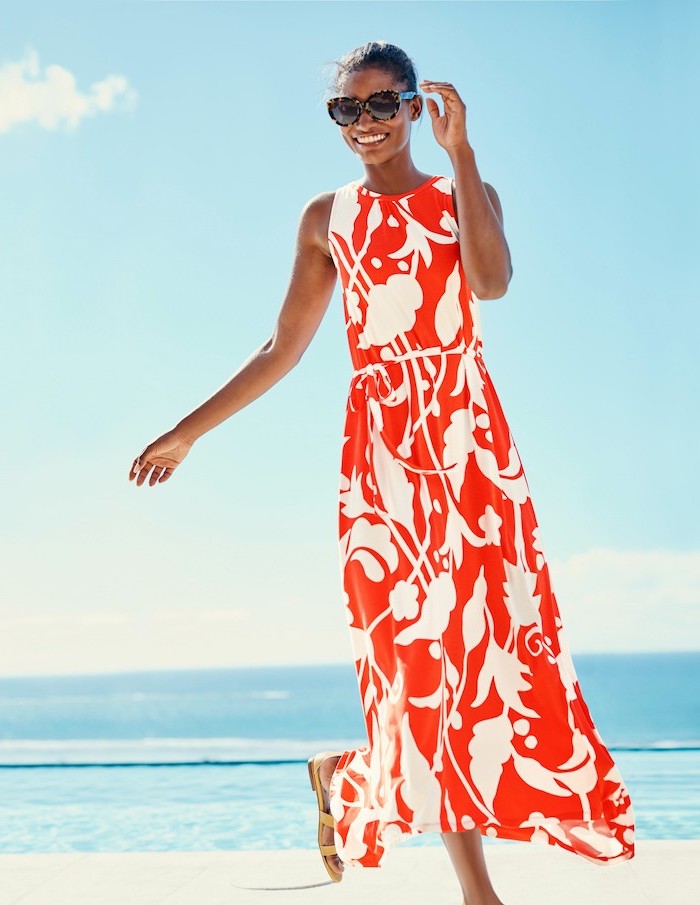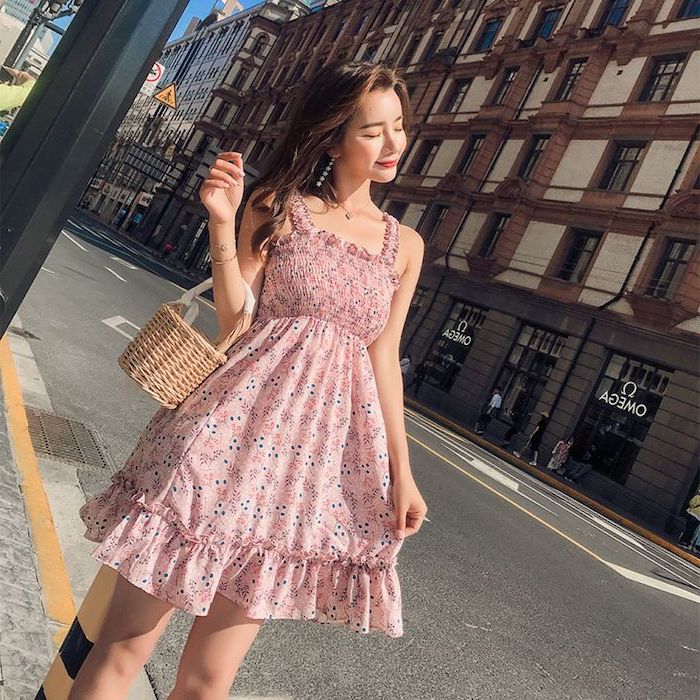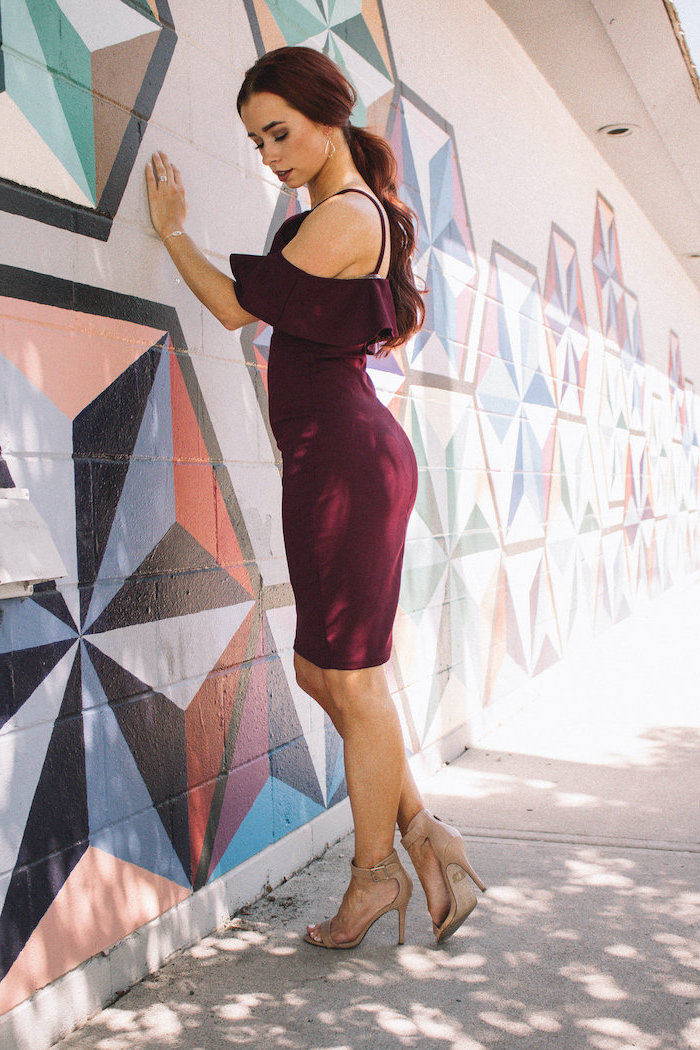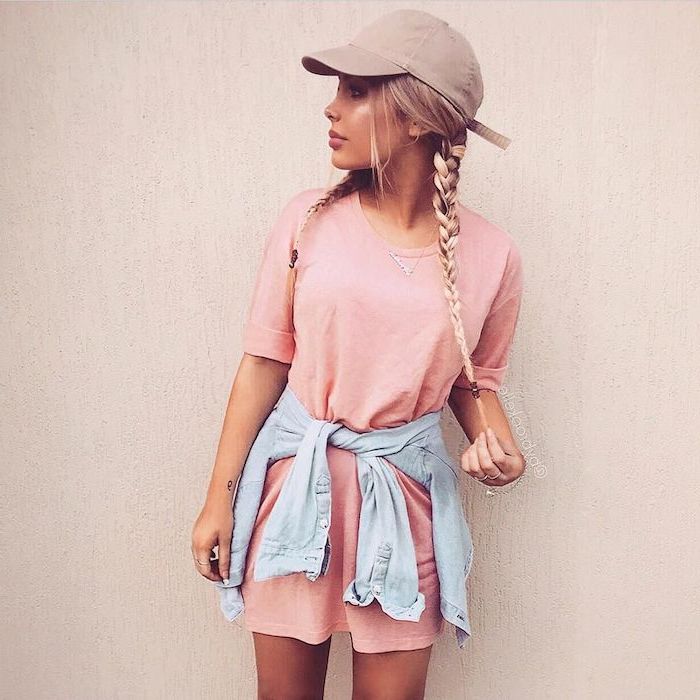 Cute summer dresses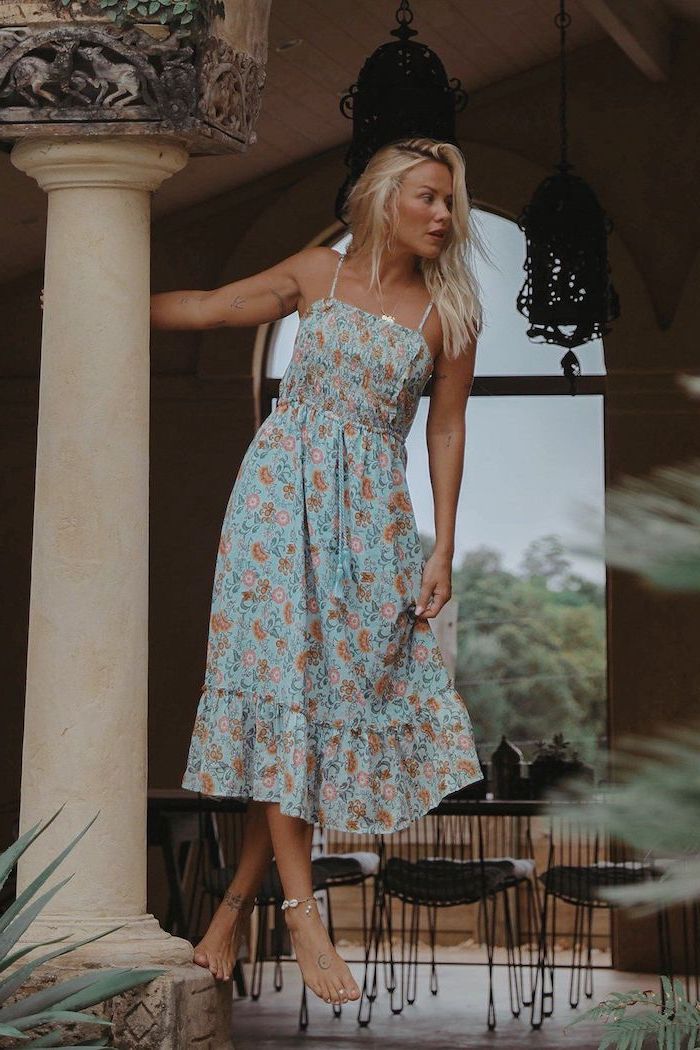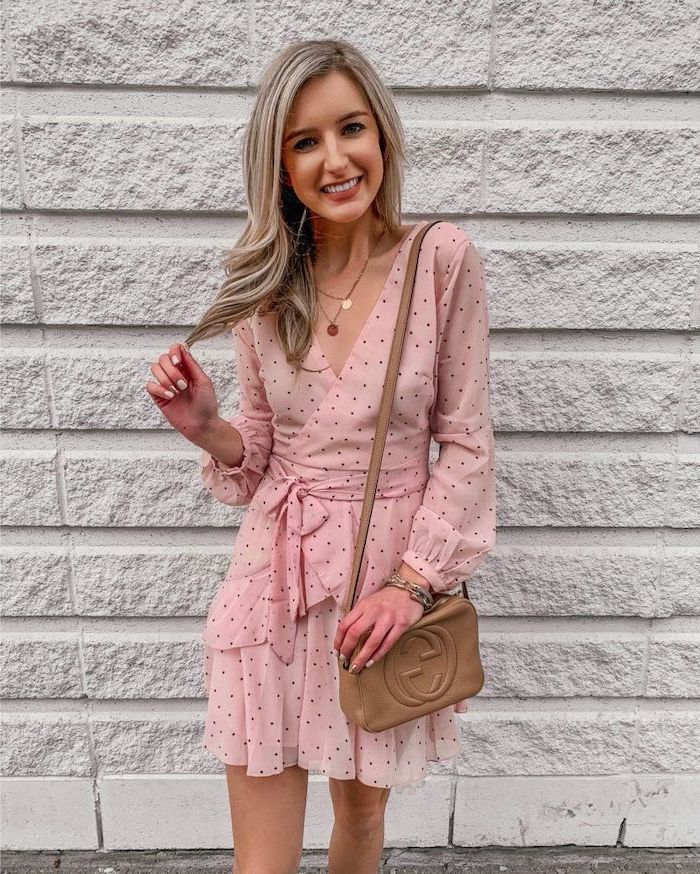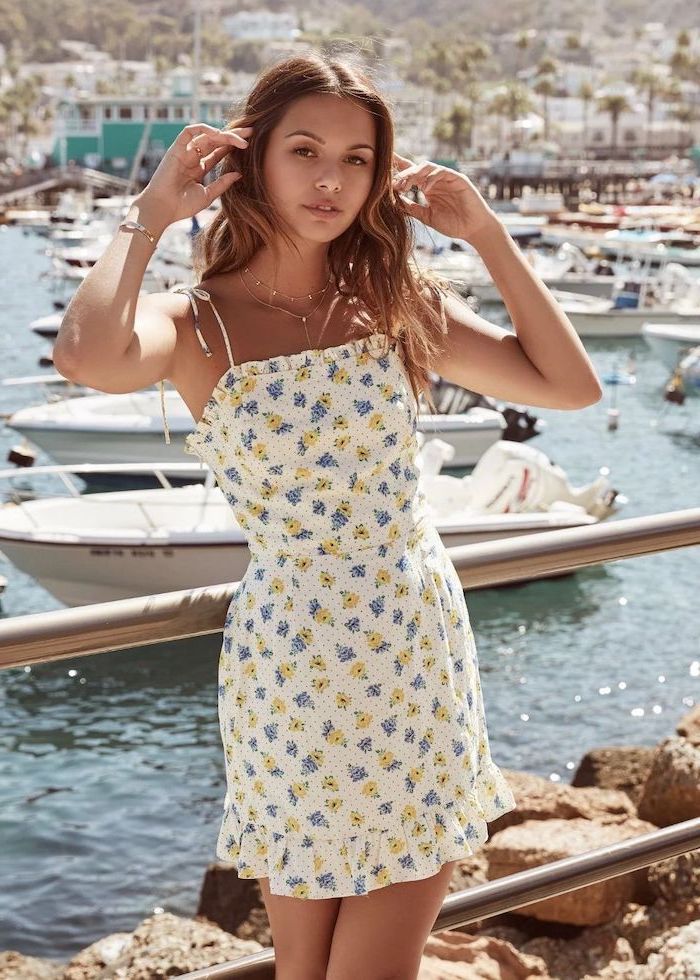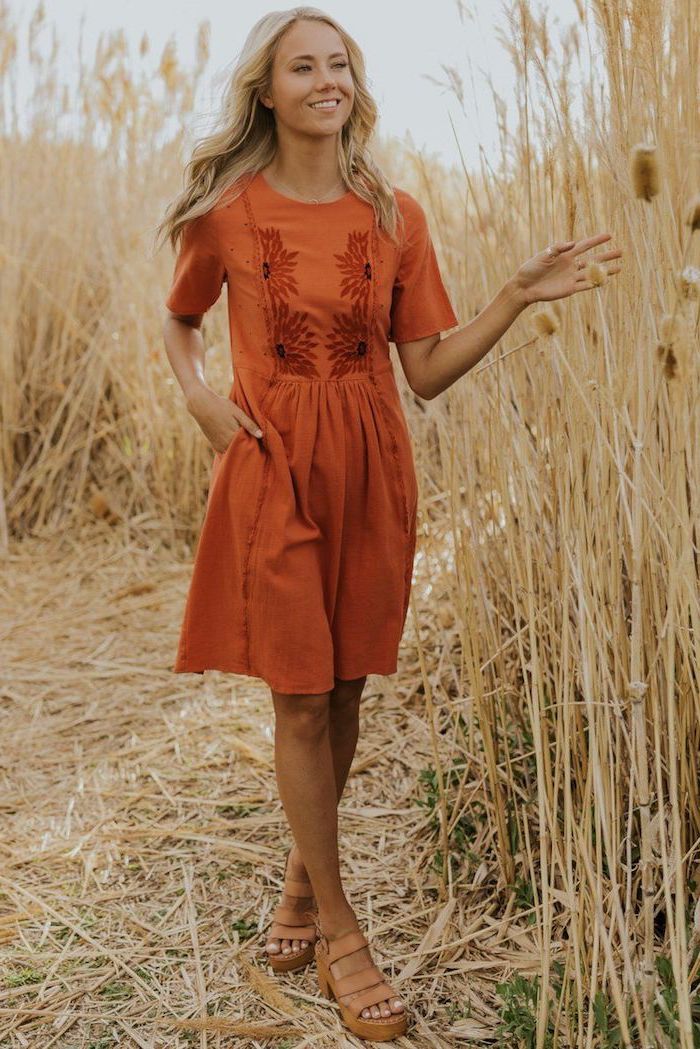 Casual summer maxi dresses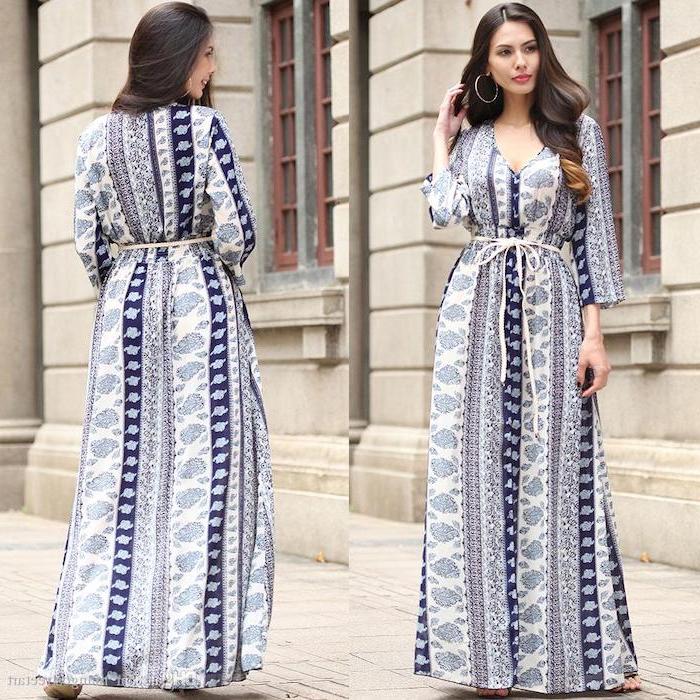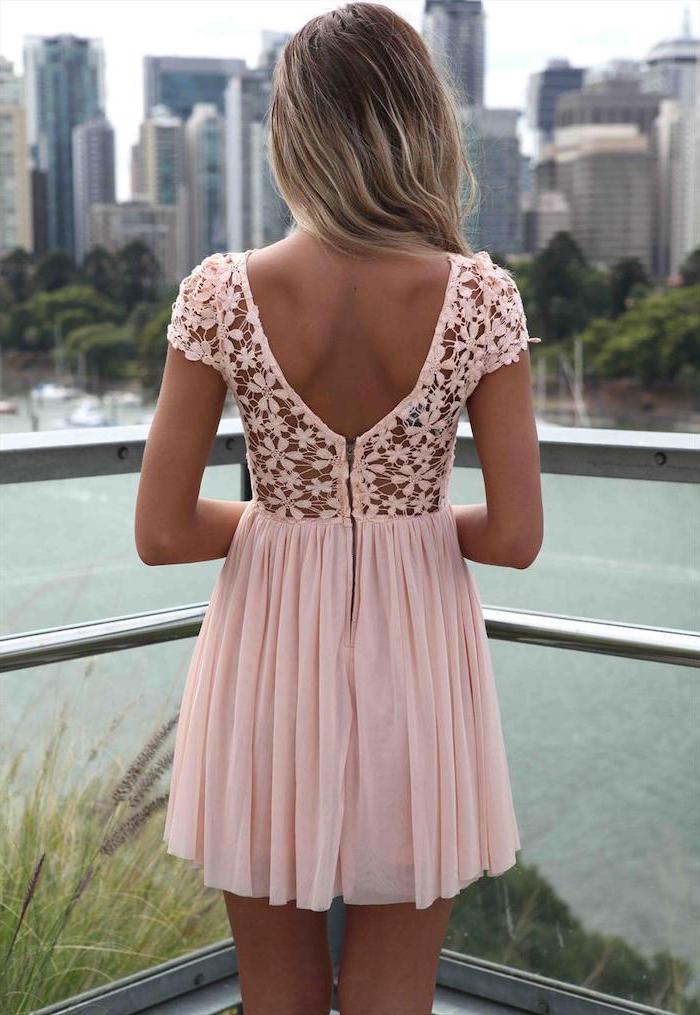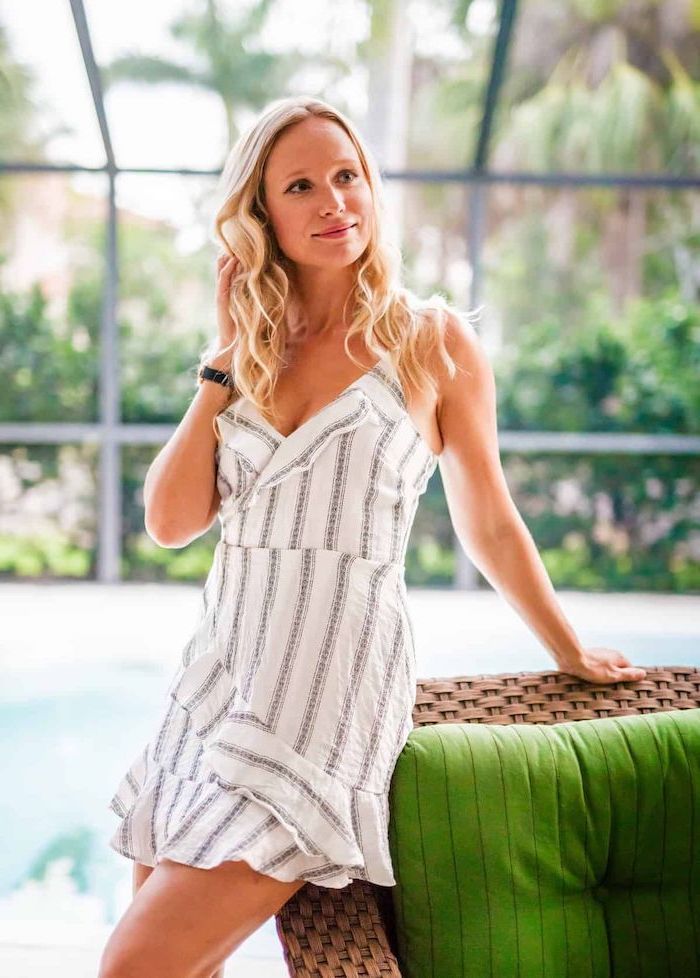 Lacy white summer maxi dress