---
The brow lamination trend is an innovative technique that originated in Russia, and it's quickly making its way west. This beauty technique gives you fuller-looking brows without the need for expensive best eyebrow makeup products. Similar to a lash lift, you are left with amazing and natural-looking results that can last up to two whole months! What's more, eyebrow lamination is a painless treatment that involves 0 needles. So, if you are interested in what brow lamination is like and how you can achieve these stunning results, just keep on reading:
The eyebrow lamination technique originated in Russia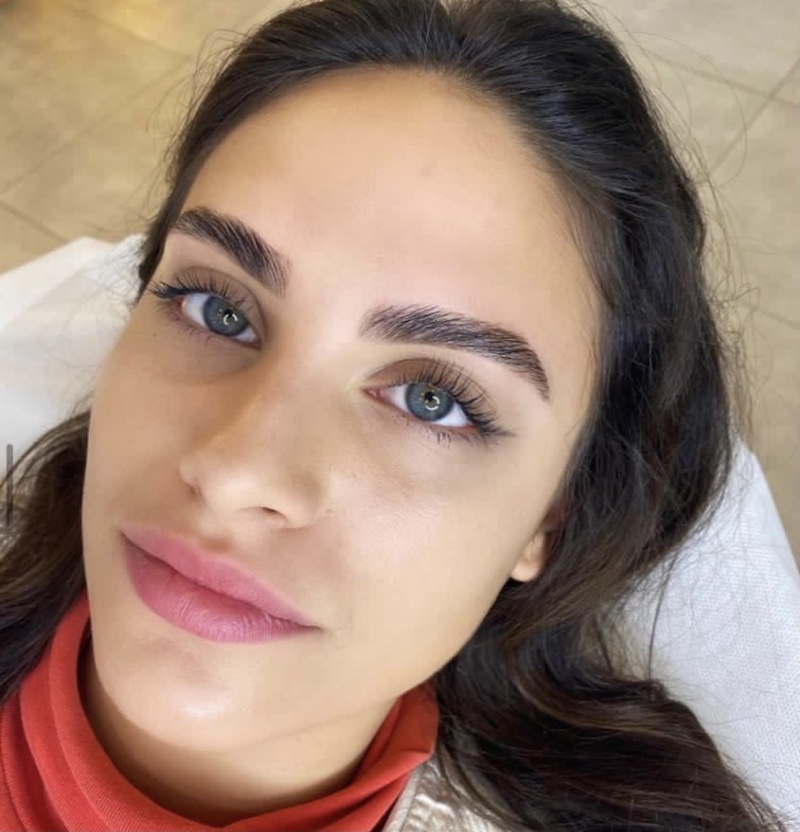 ---
This trend is adored by many celebs and makeup artists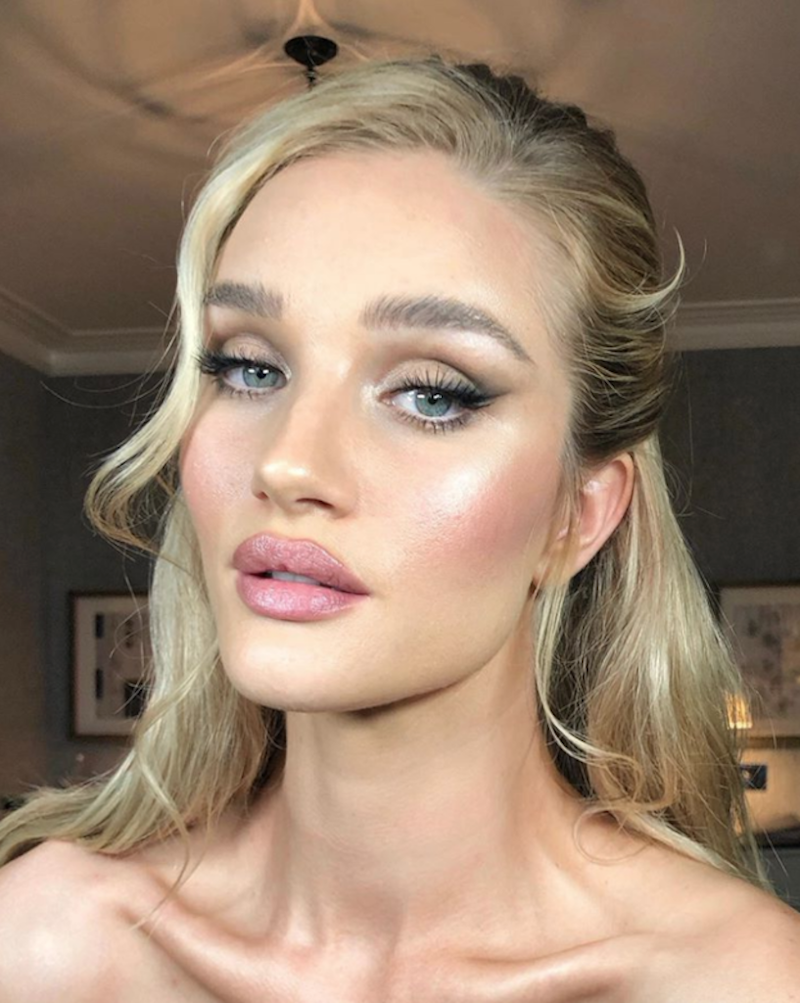 Brow lamination is a three-step technique that allows brow specialists to break down the bonds of the hair and re-set them to be more flexible in texture. This makes it much easier to style the brows into different shapes than their usual one. Brow lamination involves the use of a chemical solution to straighten and lift the hairs, giving them more flexibility to fit into the desired shape and so filling any gap areas. The brow specialists change the position of the brow hair, which is often trimmed during other brow treatments. The goal is to create a fuller, thicker, and more textured brow look. After the straightening of your natural brow hairs, a fixing solution is applied, as well as a tint if desired, to preserve the hairs straight. When brushed, the result is fuller-looking brows that stay in place. All in all, this treatment transforms your natural brows into a style that gives the appearance of thicker, and fuller brows. Did we mention that this treatment will last anywhere from 6 to 8 weeks?
This treatment transforms your natural eyebrows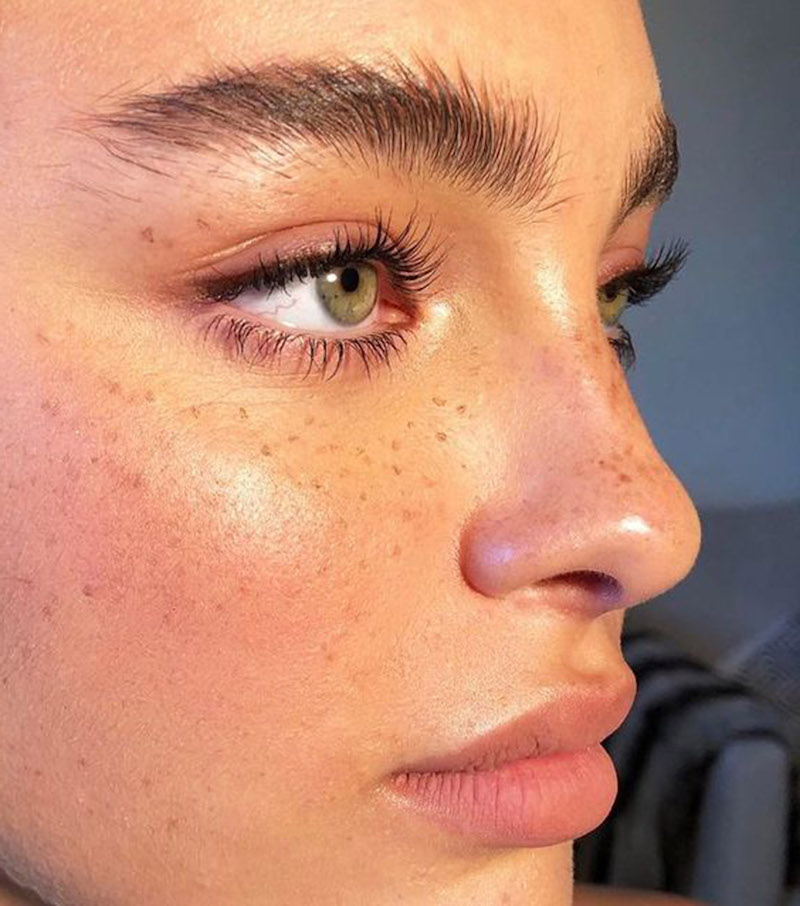 What is the difference between brow lamination and microblading?
Microblading, often called eyebrow feathering, is a type of permanent cosmetics that are used to enhance and add to your natural brows. A semi-permanent color plants pigment into the epidermis using a handheld device. This tool has about 6-14 microneedles in the shape of a blade that is used to achieve the perfect eyebrow shape for you. The end result is fuller, semi-permanent brows that last you quite a while. Although the result of brow lamination and microblading is similar, they are two completely different brow treatments. Microblading is a more painful and invasive and permanent eyebrow technique that can last for up to two years. Brow lamination, on the other hand, is a quicker and painless technique, which can last for up to 8 weeks. So, if you want the fluffier and fuller brow look but at a more affordable price, then brow laminating is just for you!
Brow lamination is a non-invasive treatment as opposed to microblading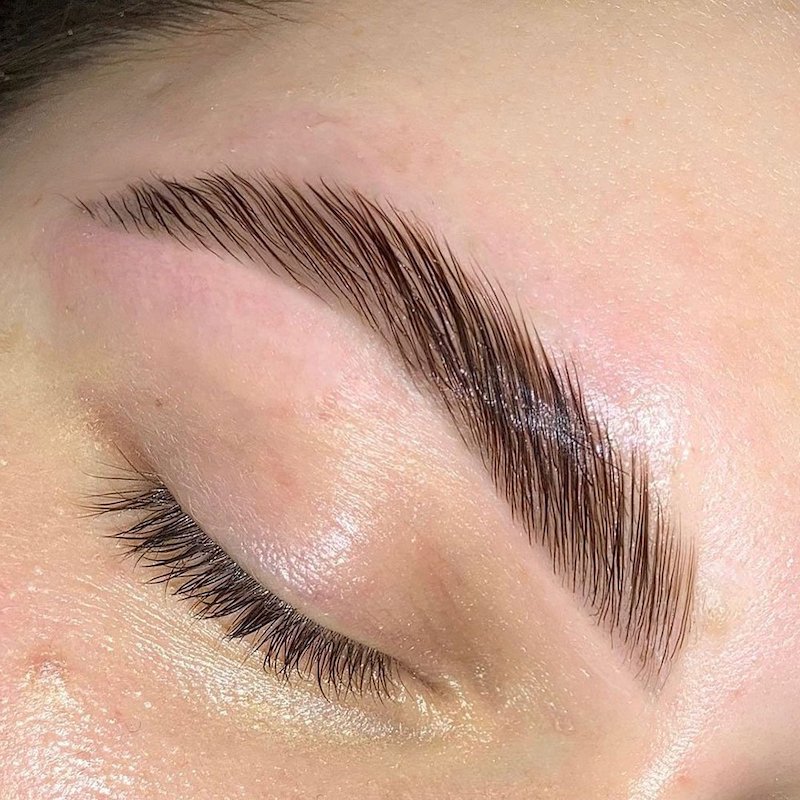 ---
How long does eyebrow lamination last?
As we already mentioned, brow lamination can last anywhere from 6 to 8 weeks depending on how you care for them. If you're lucky and smart enough with your beauty routine, you might be able to stretch that number even further. It is important to remember that for the first  24 hours, no steam, no sweating, makeup, or skincare products are allowed anywhere near the brow area. What's more, it is advised that you don't use any retinol or exfoliating products for the first 72 hours after the treatment. This gives the hairs more time to settle into their newly brushed-up state. In addition, using oil as part of your aftercare routine will help keep your brow hairs nourished and healthy until it is time for your next session. Another thing to keep in mind is that the brow hairs will appear flat right after the treatment, which might give you an intense brow look. However, after the first 24 hours, you can begin smoothing them out into your desired shape and softening the overall appearance.
Brow lamination lasts up to 8 weeks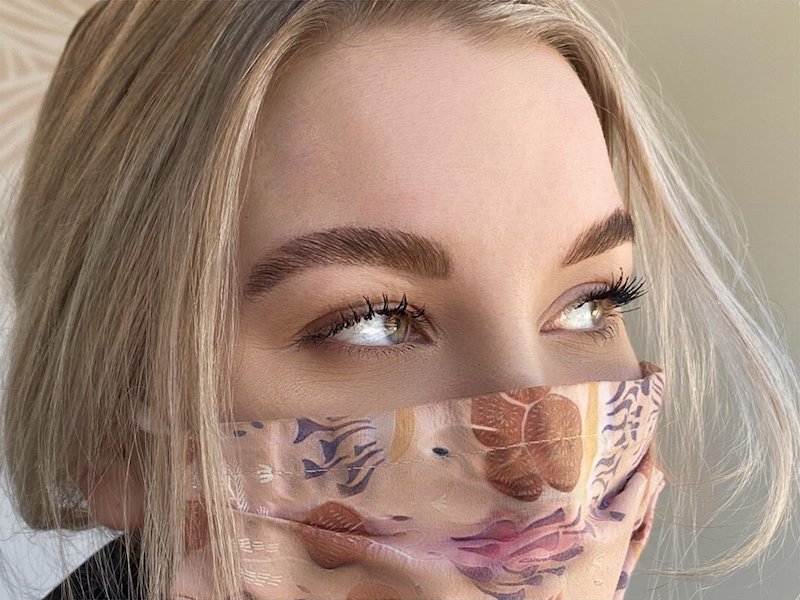 What are the pros of brow lamination?
Eyebrow lamination has many beauty benefits. Some of them include:
a natural brow look
fuller and fluffier brows
no needles used in the procedure (non-invasive)
results can last up to eight weeks
The perfect treatment for a natural brow look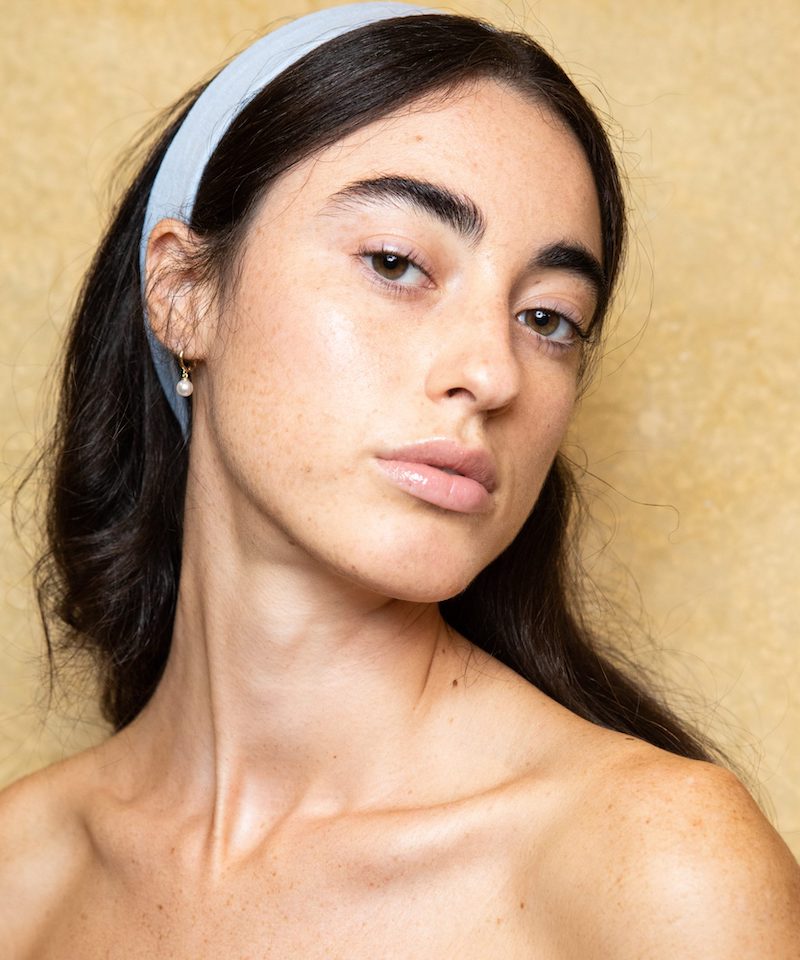 Some concerns that can be addressed with a brow lamination treatment include:
thinning brow hairs that can occur with age
gaps in your brows from over-plucking or over waxing them in the past
unruly hairs that go in different directions no matter what you do
a lack of a nice brow shape
uneven brows
Consider brow lamination if you over plucked your brows in the past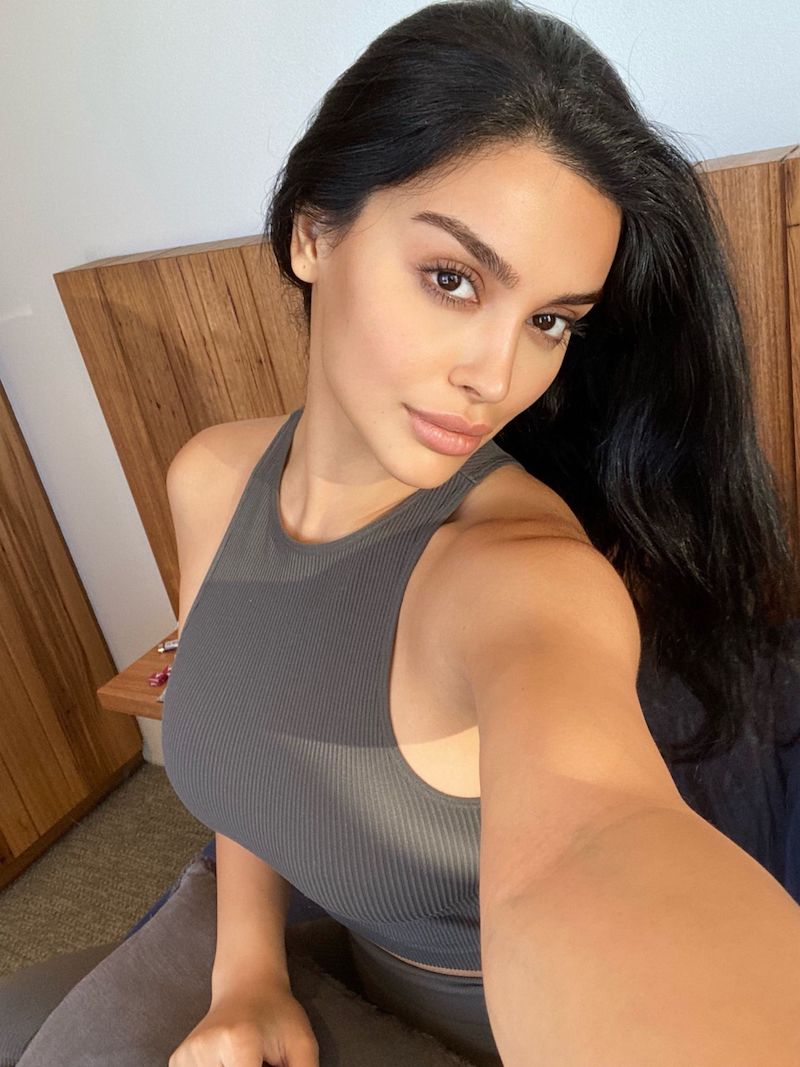 What are the side effects of brow lamination?
While brow lamination is non-invasive compared to other related procedures like microblading, there are still some side effects to consider before you decide to book your appointment. These side effects are most often related to skin irritation caused by the chemicals. These can include:
swelling
redness
peeling
itching
bumps
If you struggle with very sensitive skin, the treatment might cause swelling or redness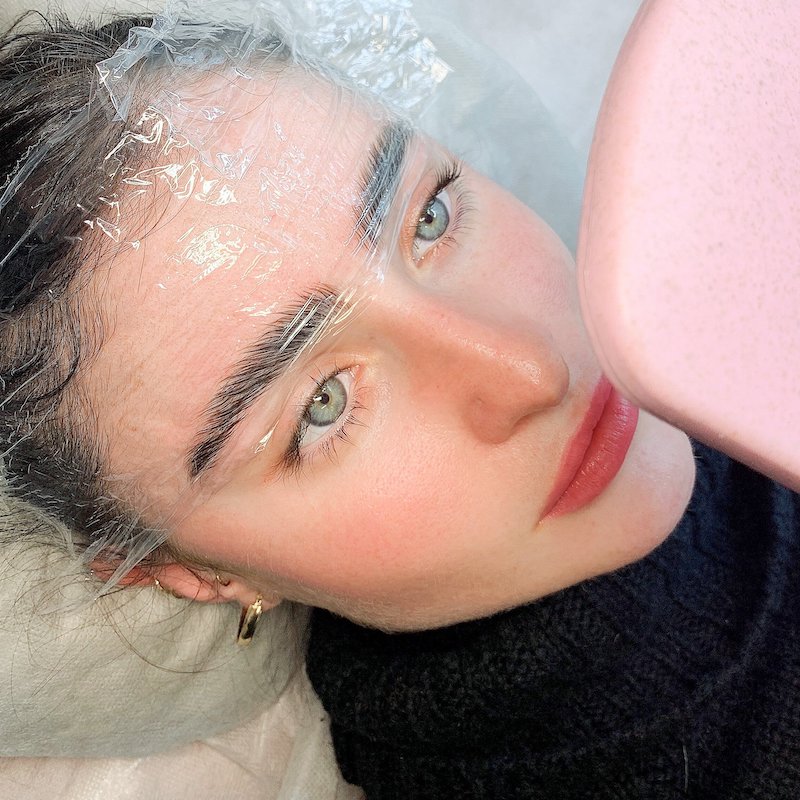 Brow lamination may not be recommended for you if you suffer from one of the following conditions:
very sensitive skin
rosacea
eczema
contact dermatitis
Does laminating eyebrows hurt?
If you've been holding back from trying microblading due to the pain, brow lamination is a terrific, painless alternative. And if you go to a licensed specialist, you shouldn't have to worry about a thing! If you struggle with severe acne or sensitive skin, consult your dermatologist, and as usual, do your homework before booking a consultation.
Brow lamination is a non-invasive and pain-free alternative to microblading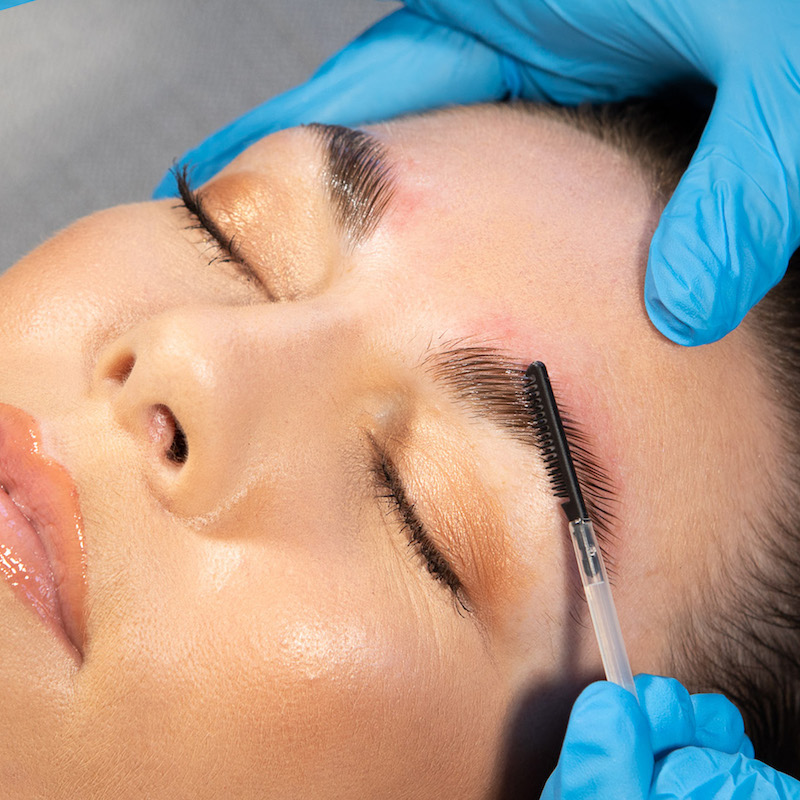 What is the appropriate precare?
no exfoliation for 72 hours prior
no dermaplaning for 1 week prior
avoid skin peels for 4-6 weeks prior
no sun exposure for 48 hours prior to minimize skin sensitivity
no micro-needling 2 weeks prior
Precare is important for the quality of the treatment results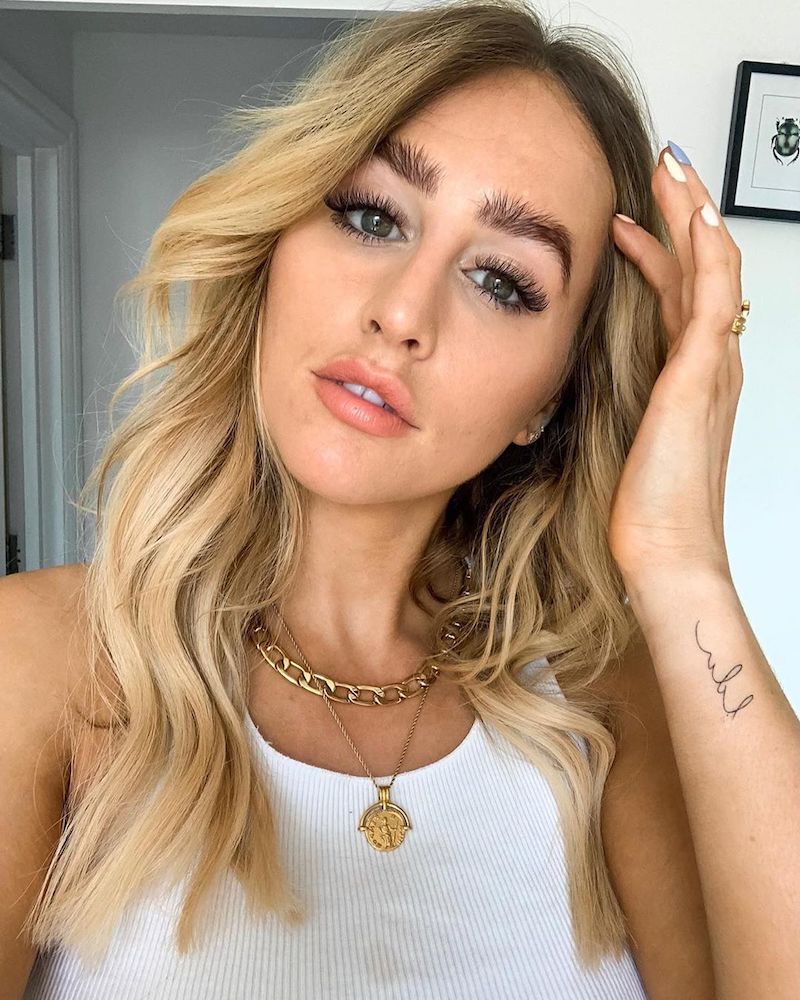 What is the process?
The entire procedure takes less than an hour and can be performed in just one visit. This is how it all goes down. Clients lie in a comfy reclining bed with their eyes closed to start the procedure. The specialist next cleans the brows thoroughly so that she can accurately examine the natural brow and discuss with the customer what shape and appearance they wish to achieve. It's essential to let your brows grow out for at least three weeks before your visit so that the technician can give them the nicest shape possible. After that, the brow technician will begin to wax or pluck any stray hairs to tidy up the shape. Then she will apply a chemical solution, which will relax the bonds in the hair and straighten them out. Next, she will flatten the brows under cling film and wait for the solution to do its magic for around 20-30 minutes. After the brow hairs are easier to manipulate, the technician will brush them into position and apply a setting lotion. Once she removes the setting lotion, she will tint the brows, which will help to increase the fullness, fluffiness, and definition.
The brow technician will wax or pluck any stray hairs to tidy up the shape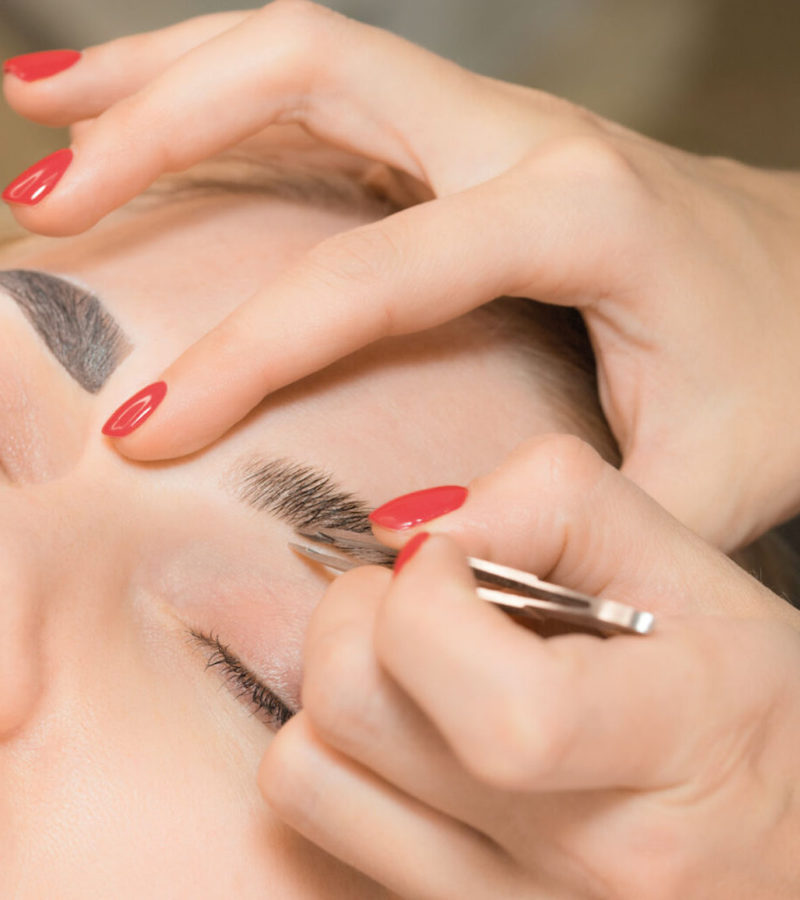 Then she will apply a chemical solution, which will relax the bonds in the brow hairs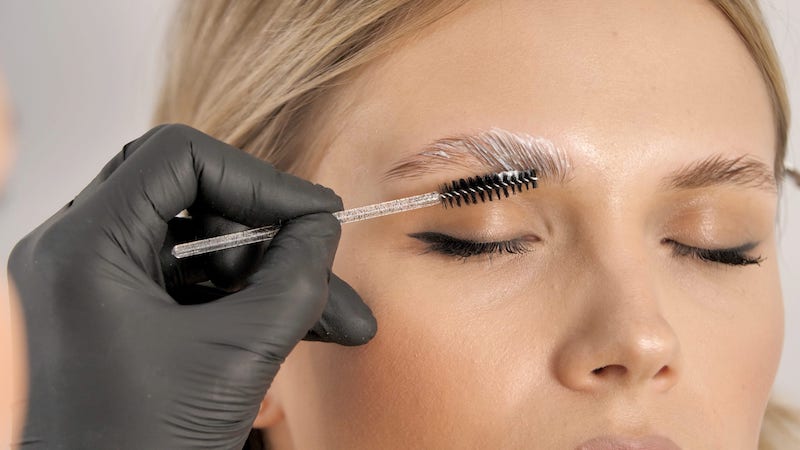 Next, the specialist will flatten the brows under cling film and wait for the solution for 20-30 minutes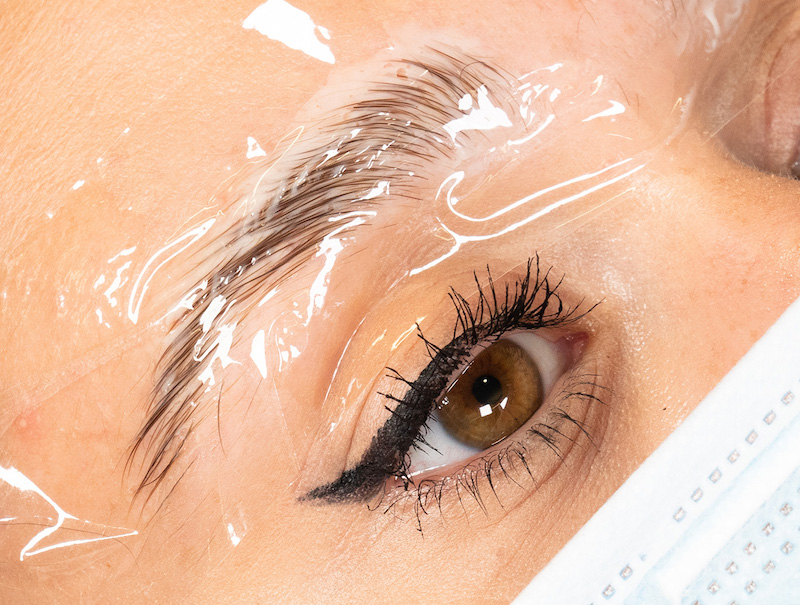 The technician will then brush your eyebrows into position and apply a setting lotion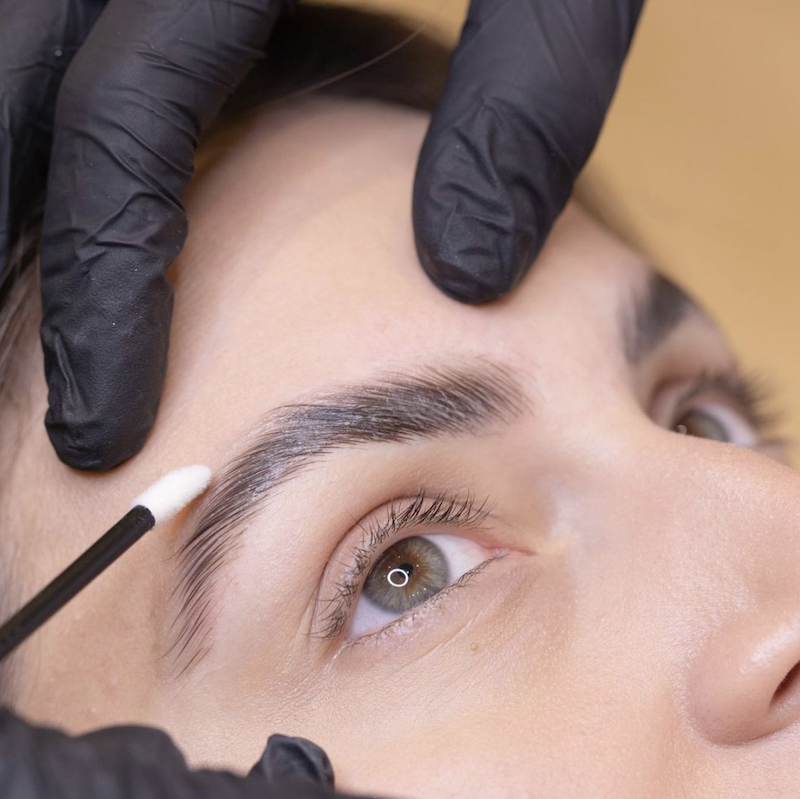 After that, she will tint the eyebrows for a fuller look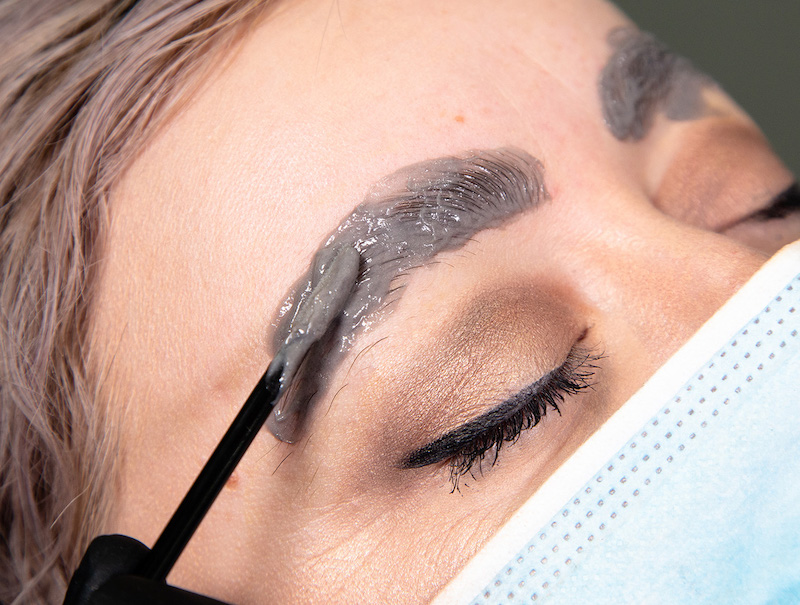 Now your brows can be any shape that you desire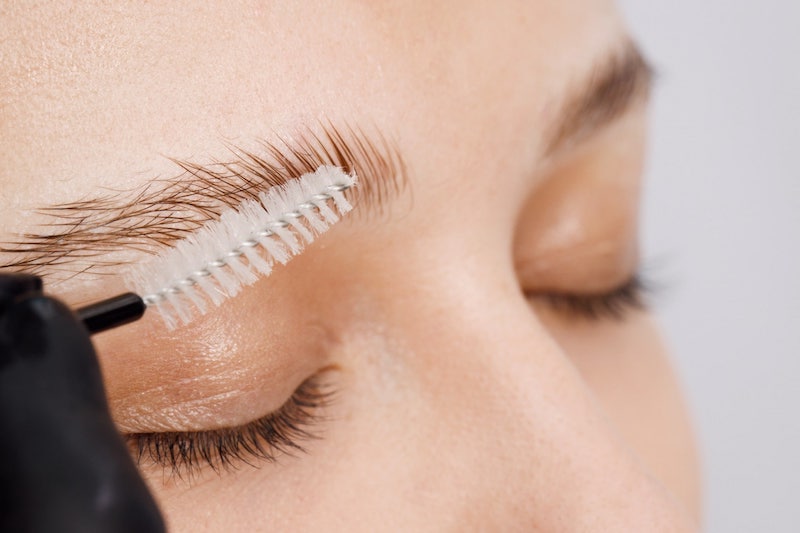 What is the appropriate aftercare?
do not get your brows wet for the first 24 hours after the treatment
avoid swimming pools, saunas, and steam rooms for the first 24 – 48 hours
do not rub the treated area after the treatment
if some irritation occurs, apply a cool, damp towel to the area and contact your doctor for advice
do not apply makeup for 24 hrs to the brow area
Before and after pictures