Fluffy & Smooth: How to Make Your Own Whipped Body Butter
Are you tired of spending money every month for body lotions, oils, and butters that do not seem to actually work? Are you a fan of natural ingredients and doing things yourself? Well, then you would definitely want to know how to make this whipped body butter. Not only is this DIY extremely easy and simple, but the results are absolutely mind-blowing. This whipped body butter has the creamy and fluffy texture of whipped cream, and the moistening and nourishing qualities are truly like no other. Making your own body butter is all you need to achieve smooth and soft skin, without breaking the bank or using harsh cosmetic ingredients. All you need is some natural body oils with amazing skin benefits, and some free time to make your own batch of homemade body butter. So, if you want to learn how to make your own whipped body butter from natural and clean ingredients, we got you!
Learn how to make your own fluffy and smooth whipped body butter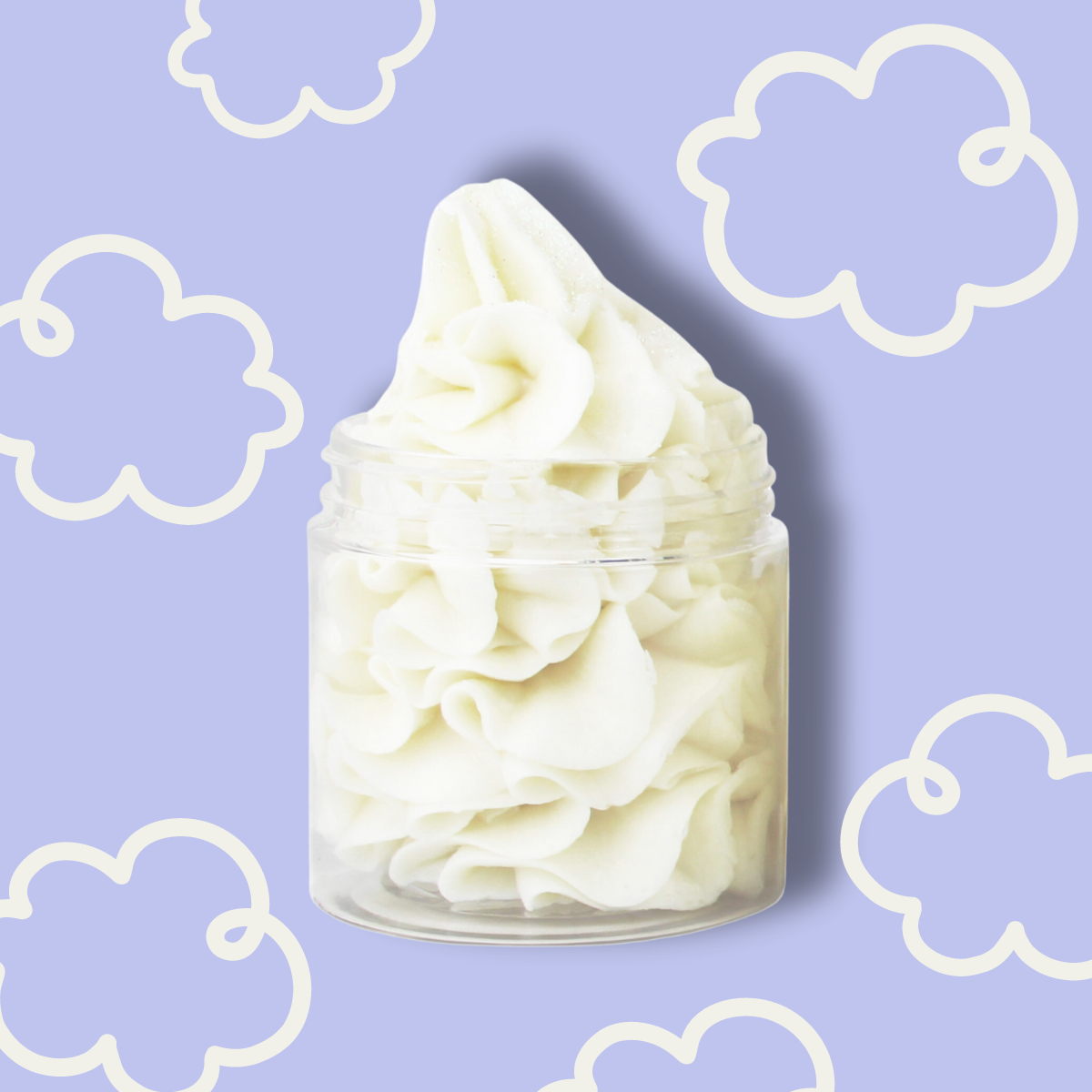 Fluffy & Smooth: How to Make Your Own Whipped Body Butter
What Natural Oils to Use?
Some of the best oils you can put on your skin include coconut oil, shea butter, cocoa butter, mango butter, avocado oil, vitamin E oil, jojoba oil, and almond oil. The combination of these oils does wonders to the skin, especially after a warm shower. They keep your skin soft, supple, smooth, and they stimulate the regeneration of cells, which erases various imperfections, including stretch marks. These oils combined together have amazing deep penetrating properties that affect the skin extremely effectively. They moisturize and hydrate deeply, nourish, and keep your skin protected and elastic. We suggest purchasing these butters and oils from a trusted place that supports the local communities that provide them with the product.
Natural oils included in this recipe:
coconut oil – moisturizes and nourishes, provides a protective barrier to the skin
shea butter – deeply moisturizes and softens, rich in vitamins and fatty acids, soothes inflamed skin, great for dry skin and eczema
cocoa butter – moisturizes and improves skin elasticity, reduces the appearance of scars and stretch marks, protects the skin from free radicals
mango butter – provides intense moisturization, promotes glowing complexion, heals skin irritations and rashes
avocado oil – rich in fatty acids, hydrates the skin, helps soothe sensitive skin, reduces inflammation
vitamin E oil – protects the skin from external damage, reduces the appearance of scars, supports collagen production, keeps the skin smooth
jojoba oil – balances oil production, moisturizes without clogging pores, soothes dry and itchy skin, good for eczema and psoriasis
sweet almond oil – nourishes and hydrates the skin, rich in vitamins A and E, soothes inflammation
These natural oils will help you target specific skin conditions you want to treat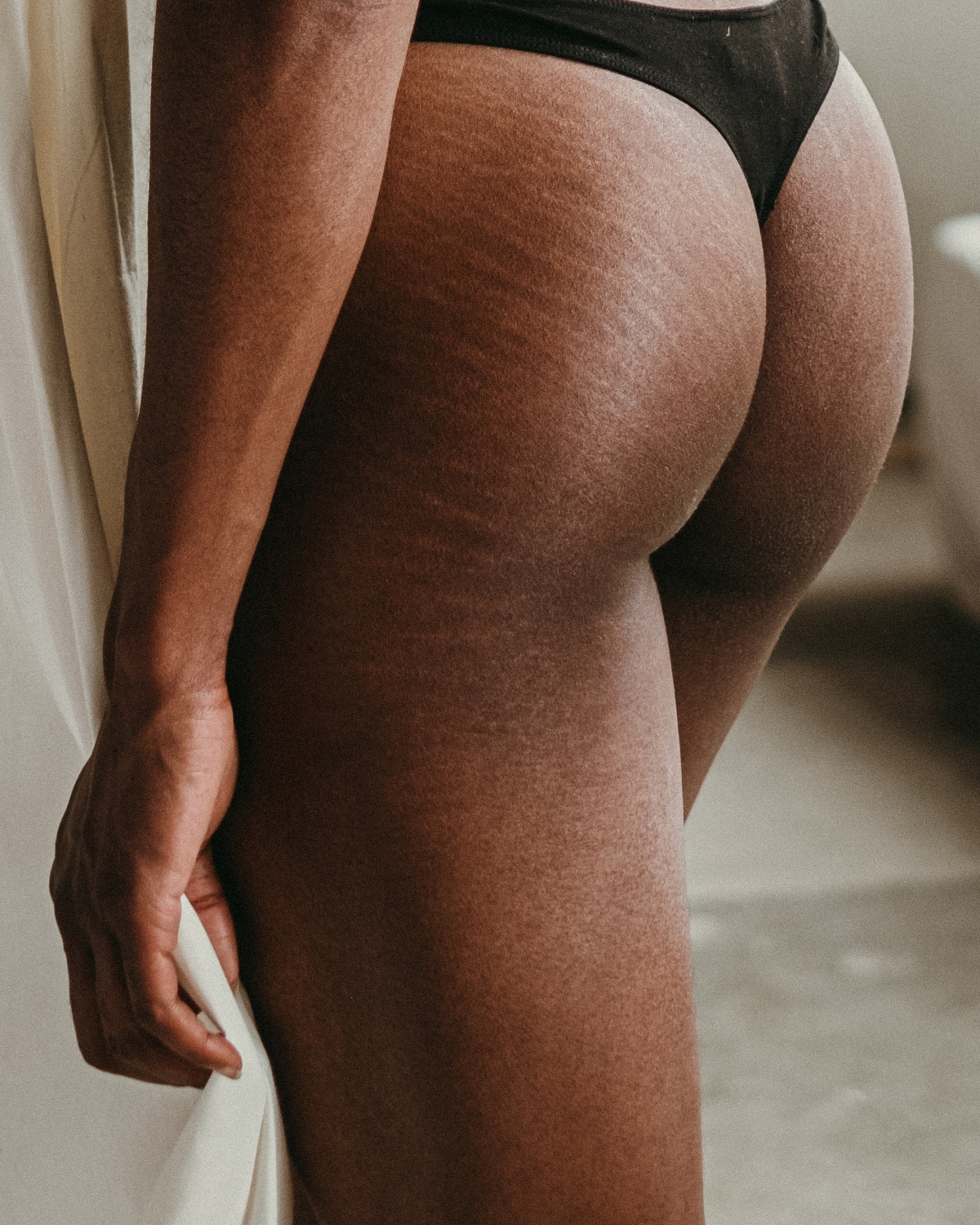 Pick and choose from these oils to help deeply nourish your skin and keep it smooth and healthy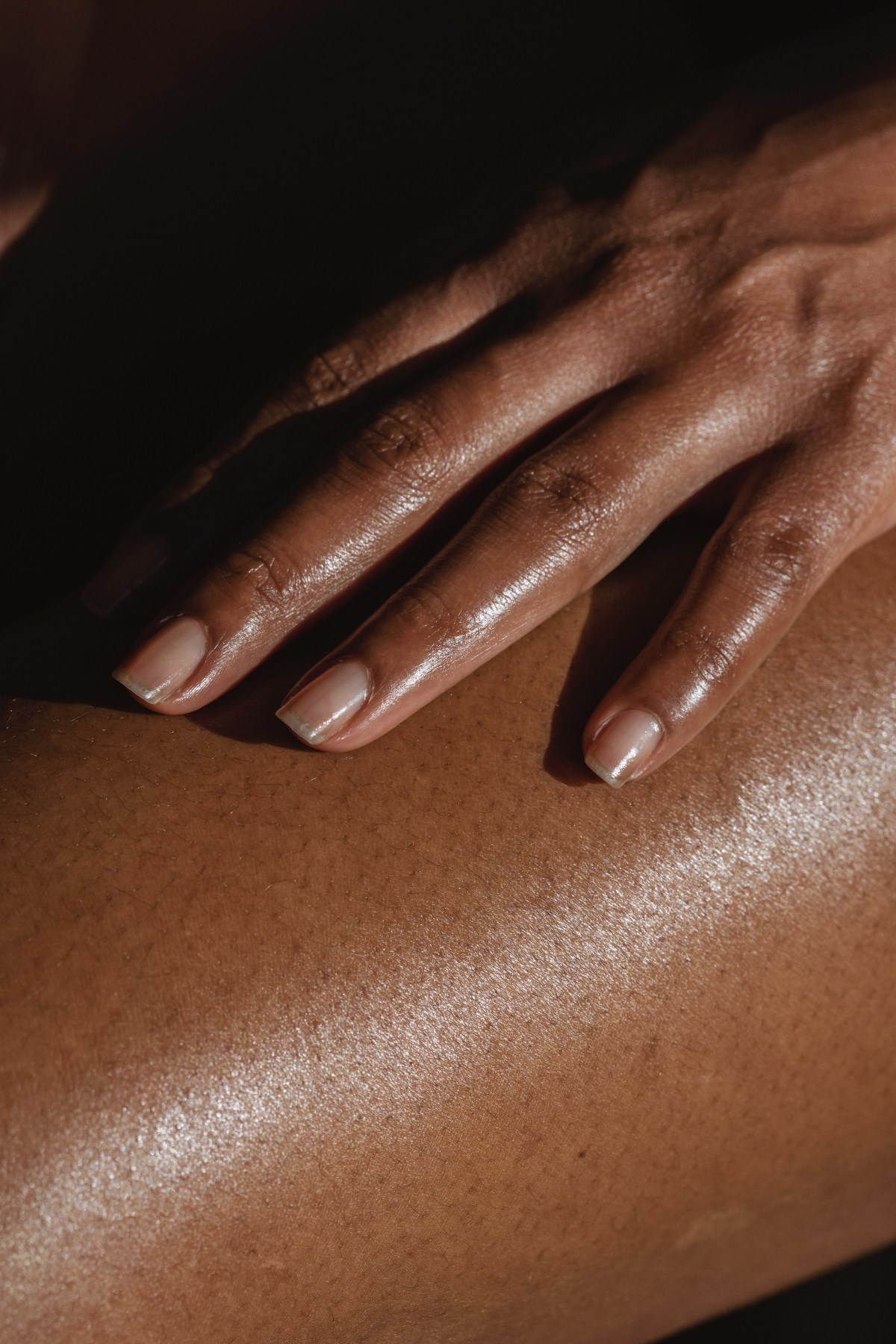 What You Will Need
For this recipe, you will need the following quantities:
coconut oil – 200 g
shea butter – 200 g
cocoa butter – 200 g
mango butter – 200 g
avocado oil – 100 ml
vitamin E – 100 ml
jojoba oil – 100 ml
almond oil – 100 ml
Measure everything beforehand so it is easier and quicker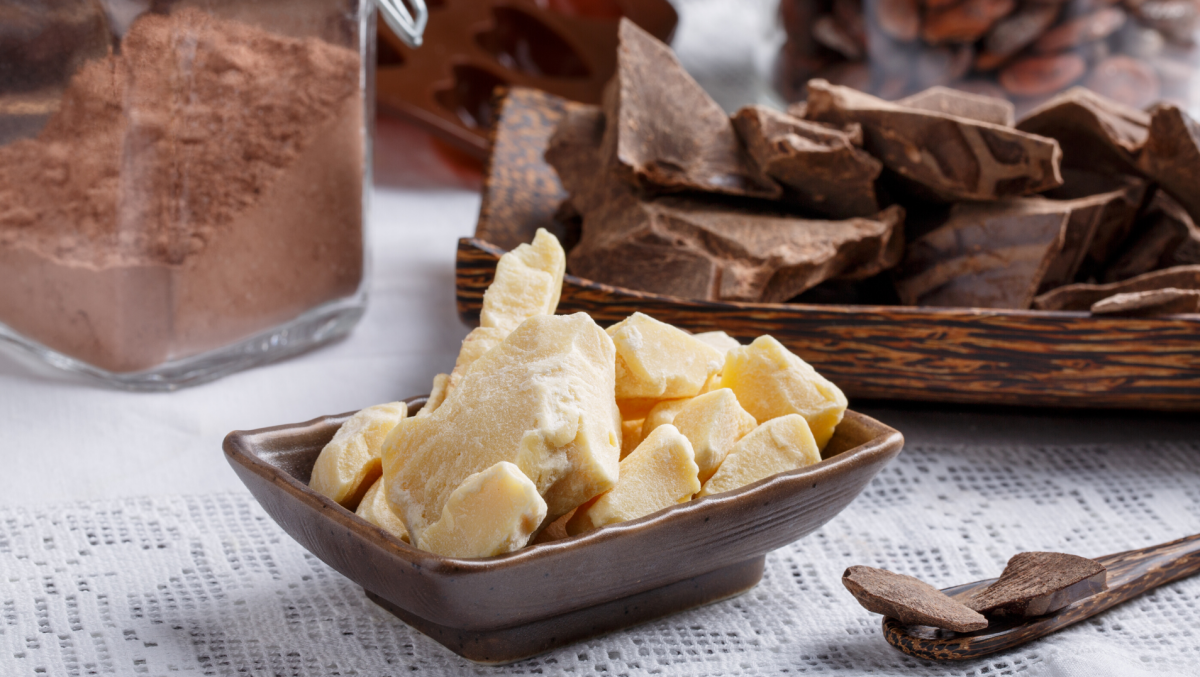 Feel free to modify this recipe based on your personal preferences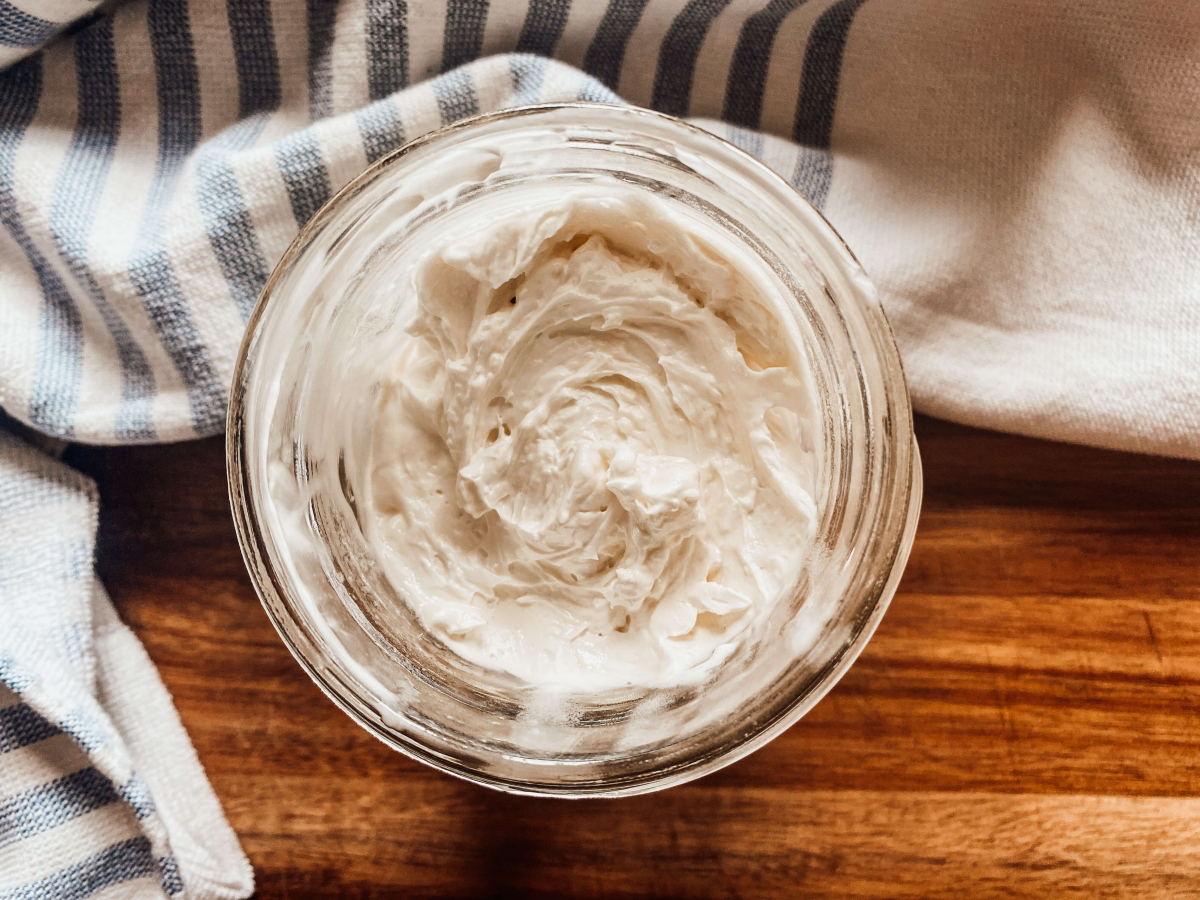 Step-by-Step Instructions
First, melt shea butter and mango butter in a water bath.
Heat the heat on a low flame to avoid damaging the qualities of the oils.
Stir until melted and remove from the heat immediately.
In two other separate vessels, melt the coconut oil and cocoa butter again in a water bath, stirring. They will need even less time to melt.
Remove the oils from the heat and let them cool slightly. Then mix them.
Add the avocado oil, jojoba oil, almond oil and vitamin E oil to them.
Stir all the ingredients very well until they are completely mixed.
Transfer the mixture to a glass jar with a tight-fitting lid. Let cool completely and firm up.
After that, use a kitchen mixer or a handheld mixer to beat the mixture until it fluffs up. You want a whipped cream texture.
Finally, place the body butter into a piping bag and transfer it to a container of your choice. Keep it in the fridge!
A kitchen mixer will help you get that dreamy whipped texture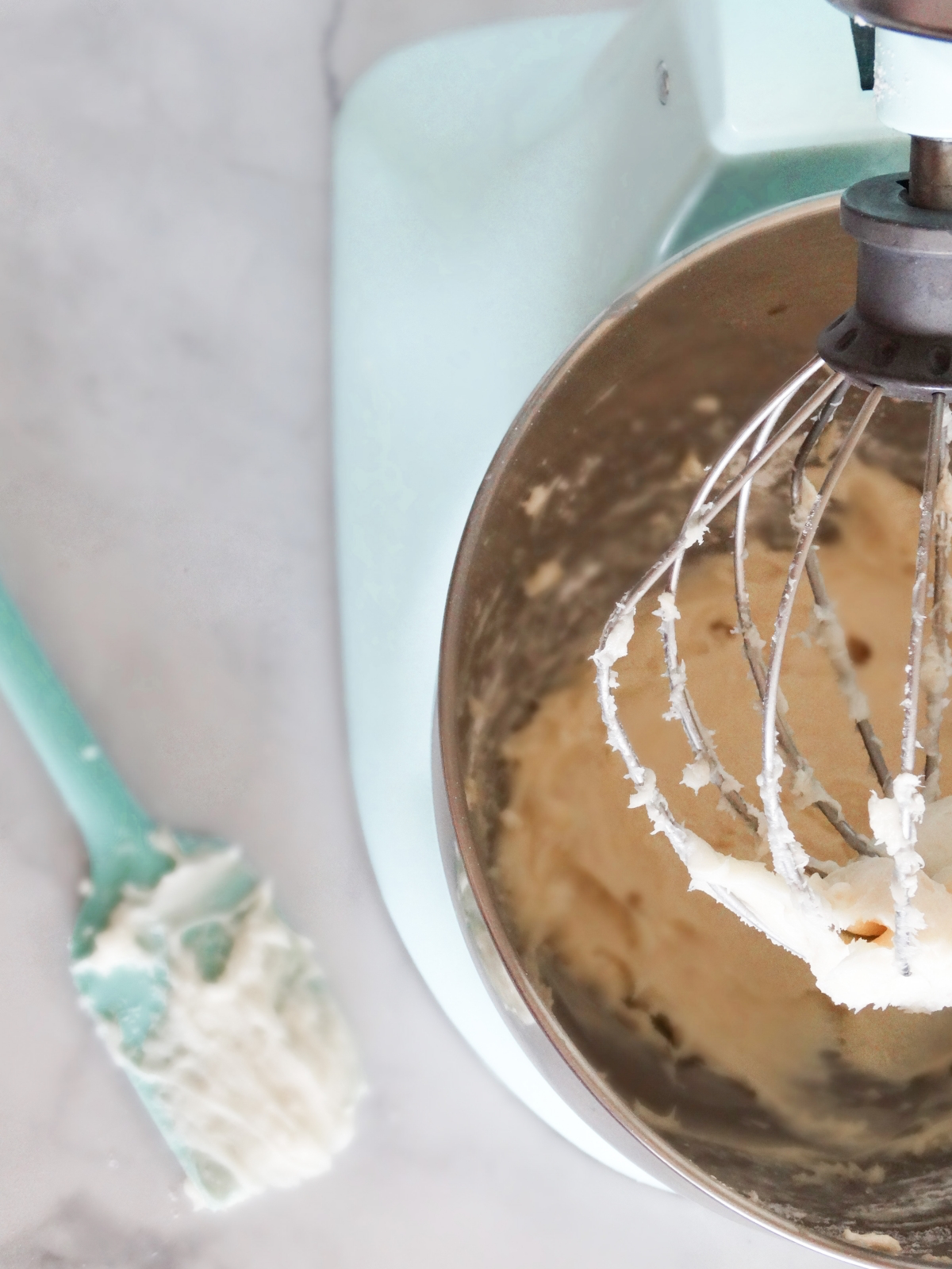 The piping bag will allow you to transfer the body butter seamlessly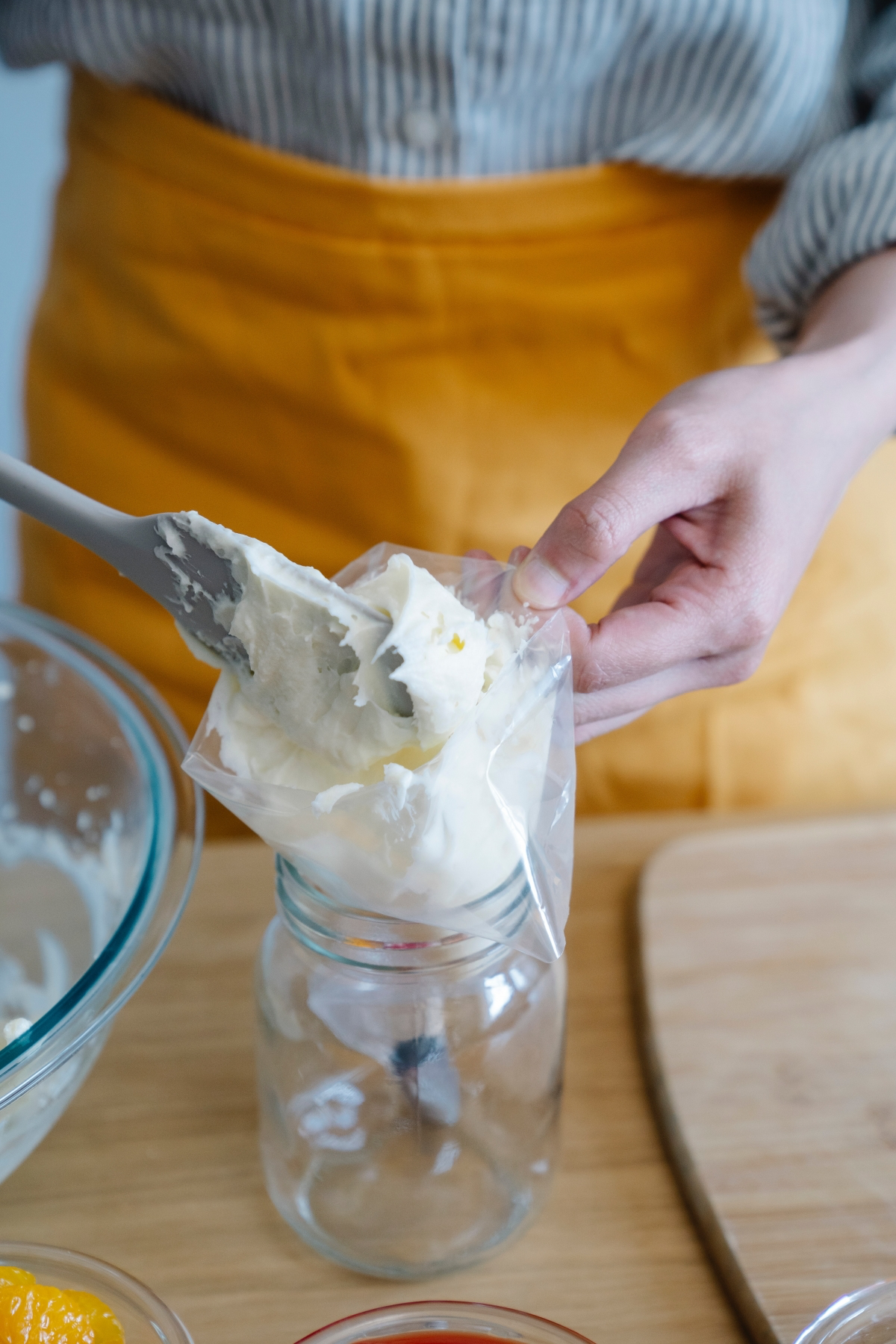 Voilà! You just made the most luxurious and nourishing whipped body butter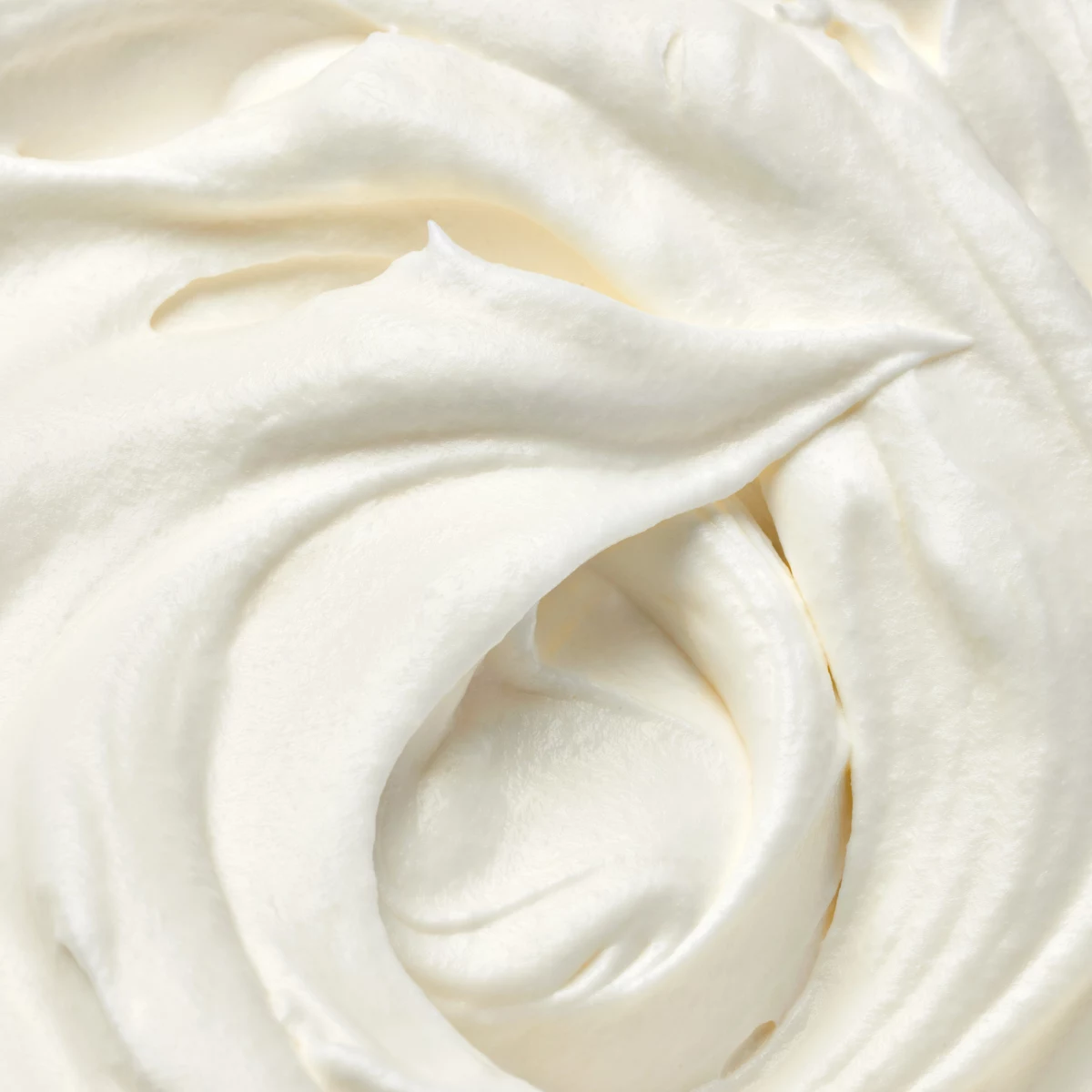 Apply it on dry skin after a shower and feel your skin transform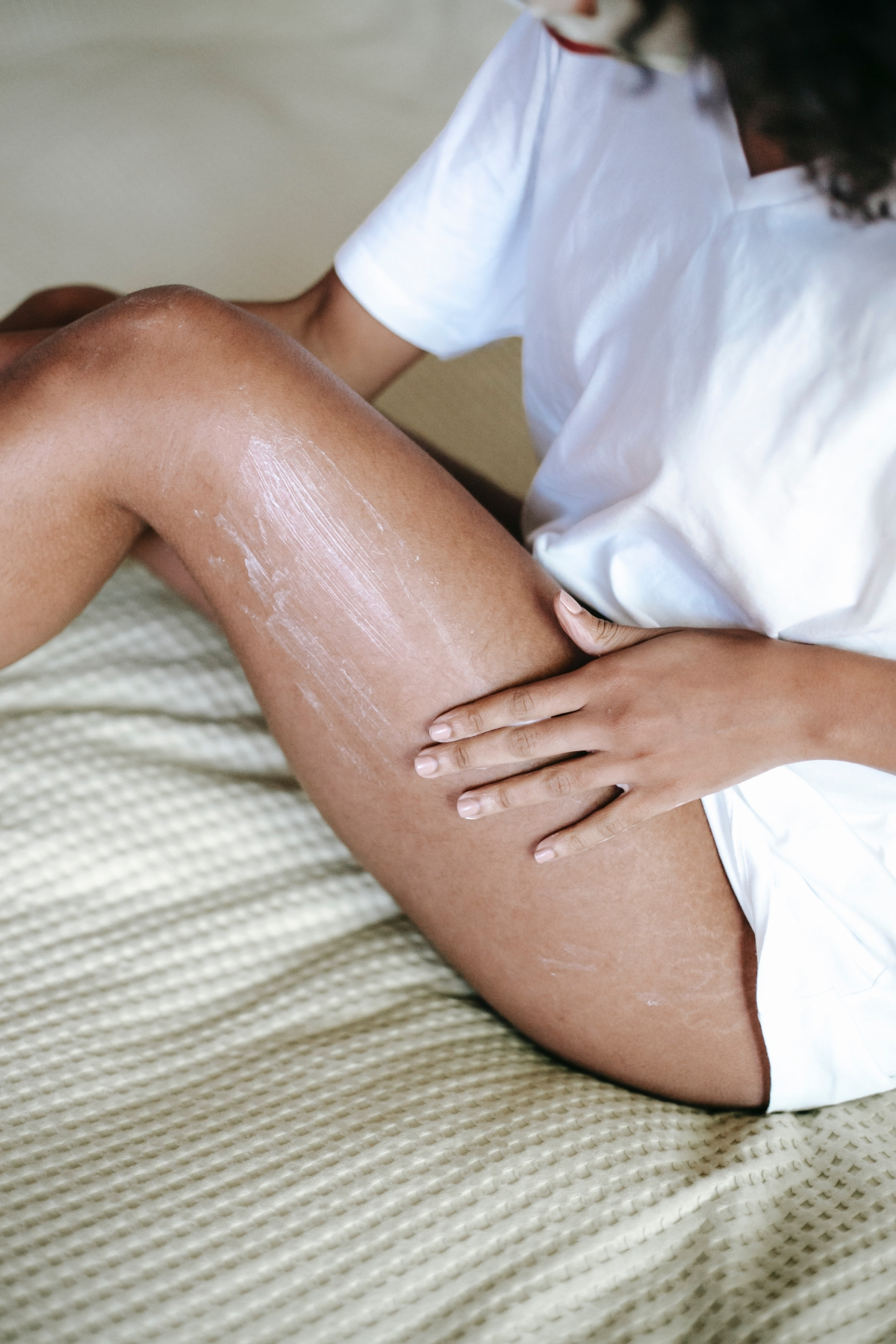 You can apply this body butter in the morning and evening after showering, when the skin is most relaxed and refreshed. That is when the pores are open and ready to absorb all the nutrients and fatty acids from these wonderful natural oils. Keep your body butter in the fridge when you are not using. After a few weeks, you will see just how much your skin loves  and benefits from these natural oils!
Now you know how to make your own whipped body butter!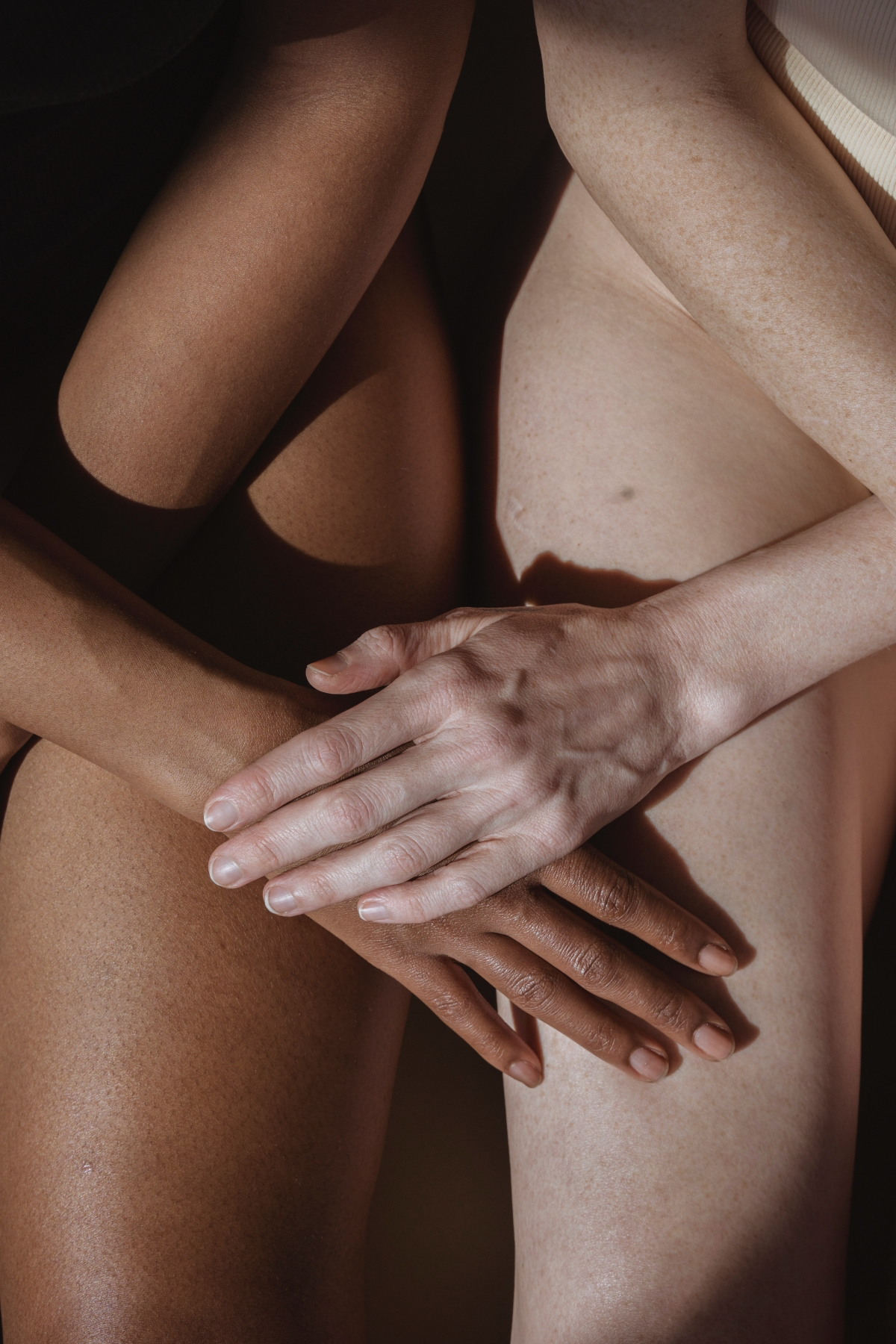 More Articles You Might Like