5+ Ideas How To Style Wide Leg Trousers This Summer (By Stylists)
This summer we think it's finally time to start betting more on comfort and practicality. So, it's important to choose clothes that are not only comfy but will also make you feel good about how you look. Wide leg trousers have a relaxed cut and silhouette. They don't restrict movement and won't create any discomfort during some of the warmest seasons. Not only that but they look amazing and are super versatile. Today we will show you some of the best combinations on how to style these pants during the summer, according to stylists. So, let's check them out.
It's important to choose clothes that are not only comfy but will also make you feel good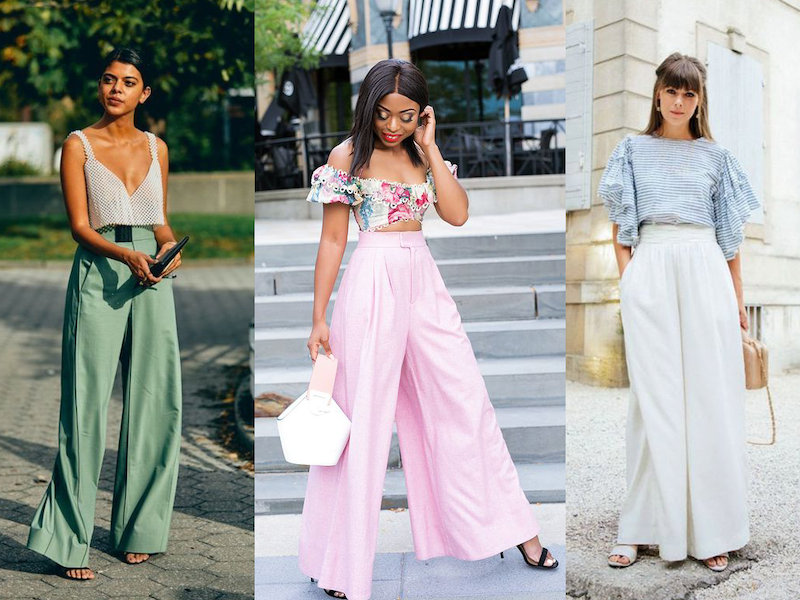 Who said comfort and style can't go together? These trousers will change your whole perspective on fashion. They look amazing, they are nice and light for the summer, and they are super comfortable. There are plenty of cool ways to style them as well. But instead of just telling you, let us show you.
Gigi Hadid rocking some wide leg pants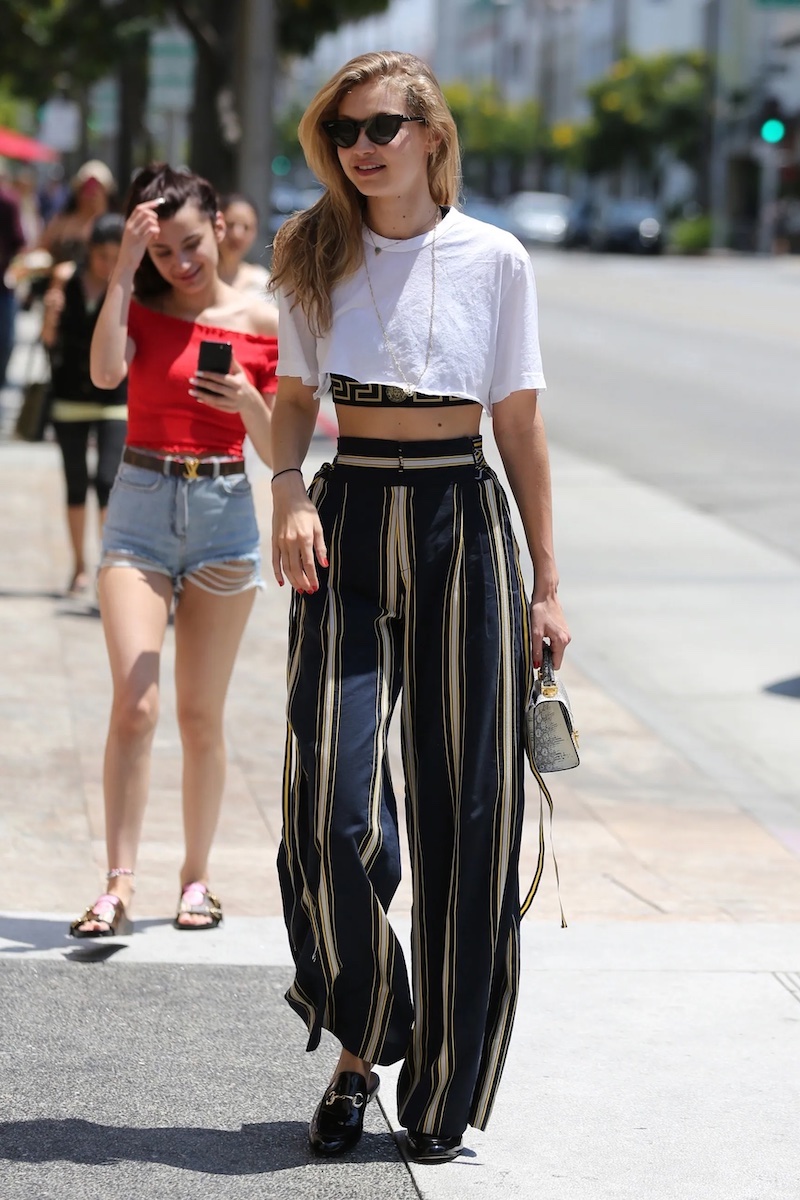 #Crop Top and Blazer
Wide leg trousers have a number of advantages, especially if you choose a delicate material such as silk or linen, feeling comfortable during the summer heat is basically guaranteed. In addition, since it's wide it does not restrict your movements, and they look super flattering. We've taken a page out of fashion blogger @leoniehanne, who has over 4 million followers on Instagram. She pairs her beautiful trousers with a cute top and a blazer. This is a super easy, chic look, and it has the perfect balance between casual and formal.
Вижте тази публикация в Instagram.
@leoniehanne
#Dress Shirt
If you still have silhouette dress shirts in your wardrobe, it's time to say goodbye to them. Voluminous dress shirts are in, and they are the perfect match for beautiful wide trousers. If you don't have one you can steal one from your boyfriend or father. It's much easier than you may think to actually fit such a shirt into your everyday looks. And actually one of the trendiest ways to pair the shirt is with wide pants. Just tuck it into your pants, like @chris1chros or wear it unbuttoned, you can also add a sweater vest.
Вижте тази публикация в Instagram.
@chris1chros
#Silk Scarf
One of the best kept secrets of Instagram's top fashion bloggers is that they know how to update already existing pieces in their wardrobe and turn them into something new. Take this example for inspiration by @elizabettaboutique. Why not turn your favorite silk scarf into a beautiful top. Paired with your favorite wide trousers, and you have a great fit.
Вижте тази публикация в Instagram.

@elizabettaboutique
#Monochrome
One of the new favorite looks for fashion stylists is the monochrome look. It's a super simple look that is timeless. Monochrome looks, especially, bright colorful ones are perfect for summer. So, why not buy a matching jacket for your trousers and rock them together. Monochrome looks also help achieve an expensive look. Once again we turn to @leoniehanne for inspiration.
Вижте тази публикация в Instagram.
@leoniehanne 
#Suit Vest
Want a mix of professional yet cool? Then why not add a suit vest to your wide trouser look? This style has been rocked by plenty of celebrity fashion icons including Kendall Jenner, Gigi Hadid and Emily Raitakowski. So, let's take a page out of their book and try out this combo for yourself this summer.
Kendall Jenner matches the pants perfectly with the vest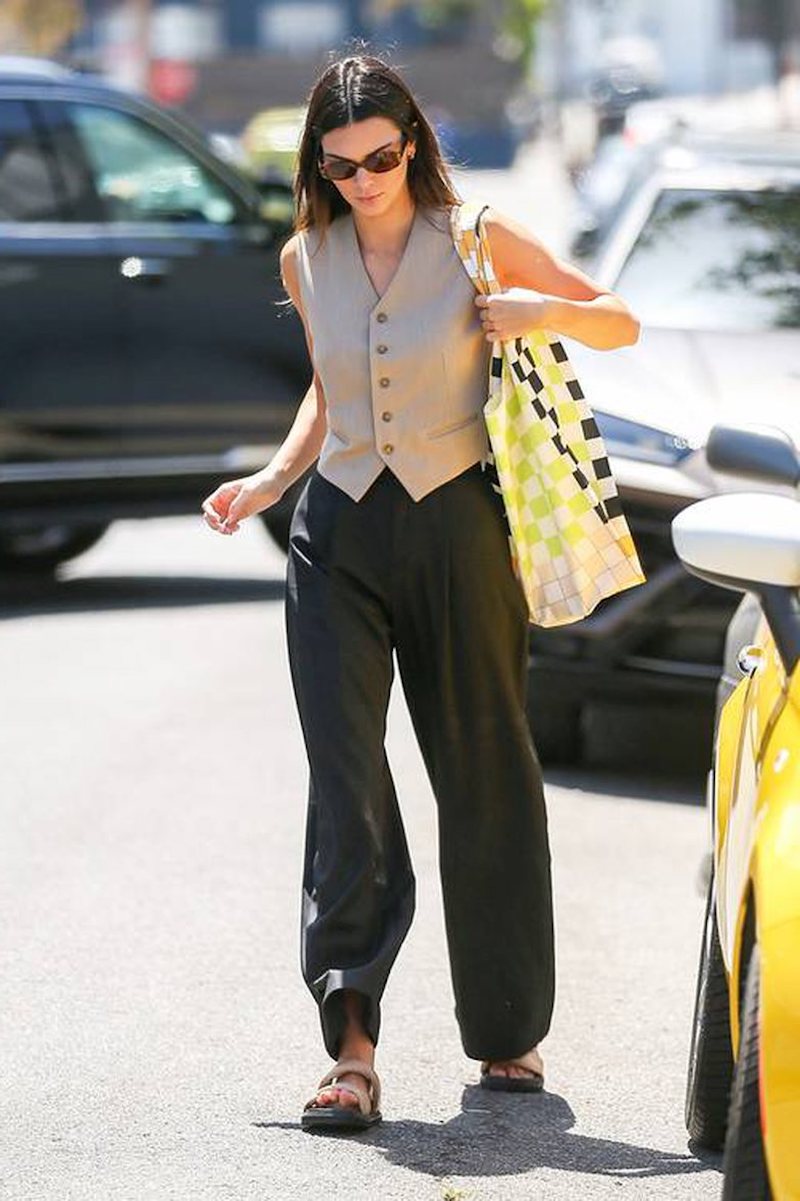 These were all the stylist tips and tricks we have on how to style the wide leg trouser this summer. We hope you found this article useful. Now you can go rock your cool trousers all summer long. Looking amazing and feeling amazing while sipping on some cocktails.
Now you can go rock your cool trousers all summer long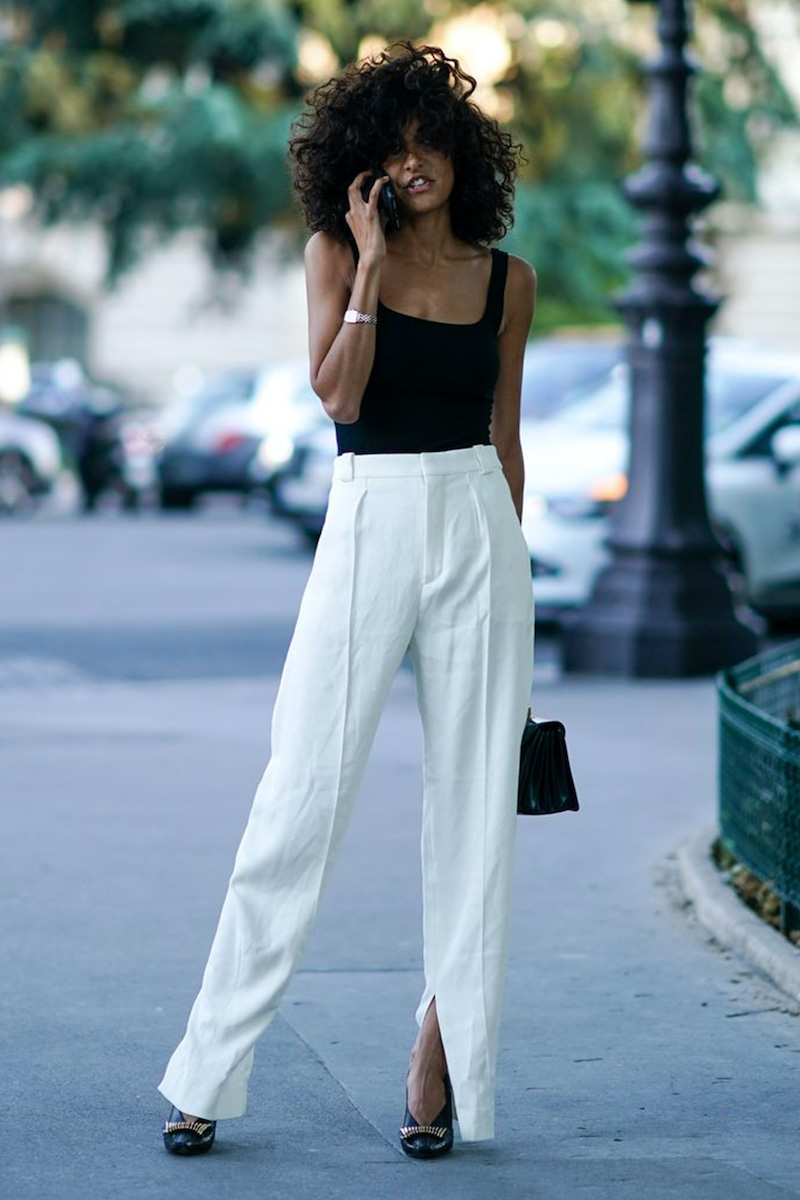 Sources: