Homemade gift ideas – 70 great suggestions for every occasion
We've all experienced this situation – a holiday approaches, be it Christmas, Mother's Day or a someone's birthday, and we rush to the mall to get a gift. We are always looking for something cool and unique, but all too often we end up spending a fortune on ultimately useless items. In this article, we would like to share a selection of homemade gift ideas, which will help you create original presents for every occasion.
Find several tutorials and homemade gift ideas to make yourself in this article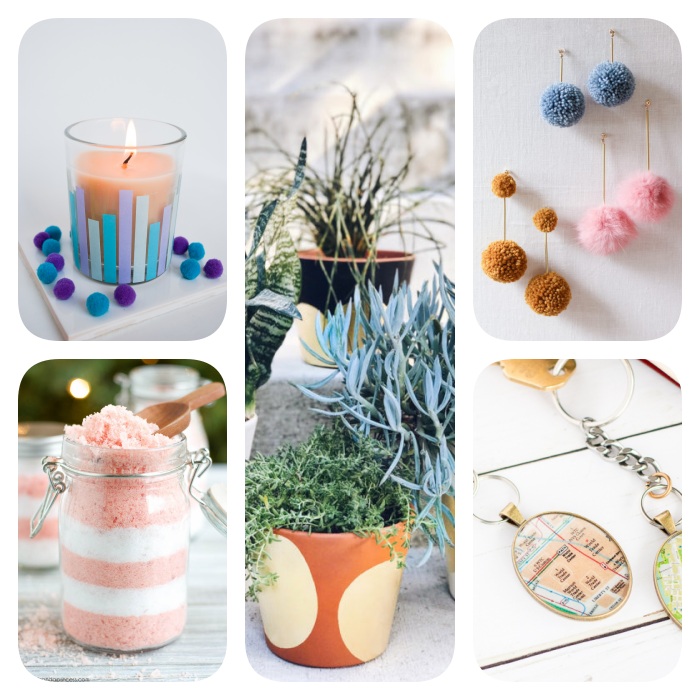 Homemade gift ideas for every occasion
Let's be real – our consumerist society is slowly but surely sucking the life out of holidays, and diminishing their charm. In the past, Christmas, birthdays, and other special occasions used to be about showing people your appreciation. In our modern day and age, however, everything revolves around shrewd marketing and the accumulation of material goods. We struggle to buy more and more gifts, and spend an increasing amount of money each year, without realizing that quantity cannot replace quality. A truly good present needs to be personal and thoughtful, and no amount of cash can buy you that.
Here's where handmade gifts come in. They show that you are willing to spend hours of your time making something truly unique for the special people in your life. It's like giving a small piece of your soul, which bears the imprint of your inimitable imagination. Plus, DIY gifts are a lot more sensible from a financial perspective – even if your budget is quite tight, you can still surprise your loved ones with something beautiful. Last, but definitely not least, handmade gifts are environmentally friendly. All too many of us buy mass-produced items that quickly end up in the bin, once people have grown tired of them. Not so with DIY presents! Not only are they usually made from recycled materials, but they hold tremendous sentimental value, which makes people want to keep them forever.
In addition, the variety of homemade gift ideas is simply staggering! For Christmas, you can try making DIY candles, customized calendars, knitted goods, coasters, lavishly decorated everyday items and, of course, chocolate and sweets, in attractively crafted containers.
What about Mother's Day? Well, a DIY wallet, a hand-crafted bracelet, or a decorated vase, are excellent suggestions. Dads meanwhile, are sure to love a customized mug, or a creative frame, containing your favorite family photo. As for your besties, the possibility are simply endless! Depending on their preferences, you can opt for handmade bookmarks, t-shirts, phone covers and more.
If you'd like some visual inspiration, check out our gallery bellow! It has tons of great homemade gift ideas, including several awesome video tutorials.
A gift with a festive spirit – potpourri or pot filled with Christmas perfumes
Materials and ingredients needed (3 options):
Option 1:
dried orange slices
dried cranberries
cinnamon sticks
vanilla pod
cloves
DIY Christmas gift – potpourri option "Christmas pastry"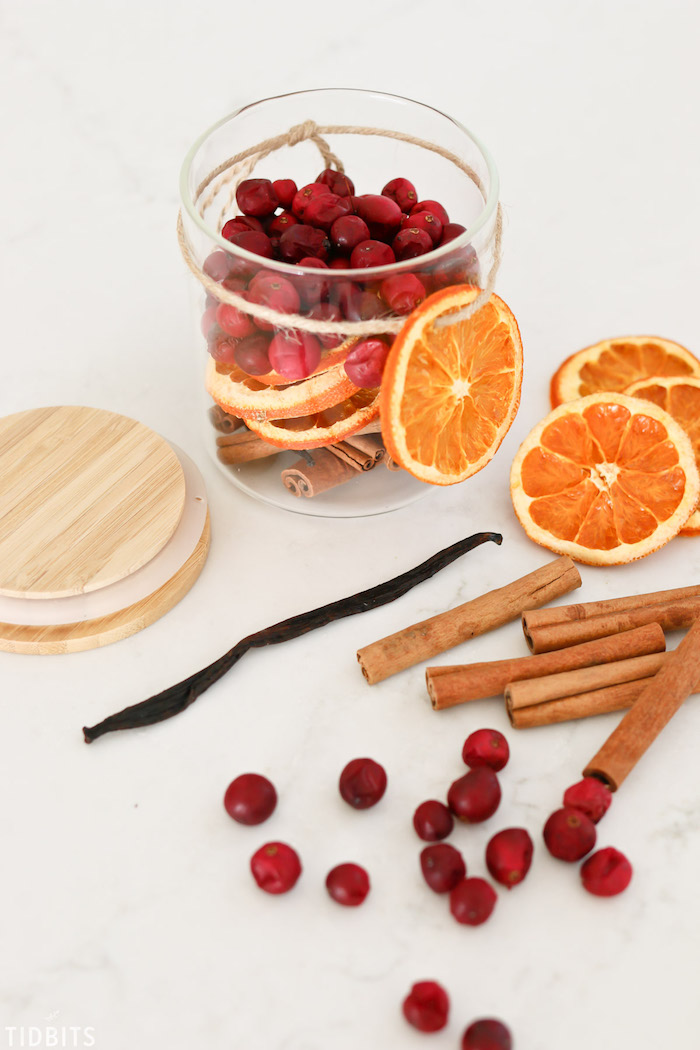 Option 2:
dried orange slices
dried apple slices
cinnamon sticks
star anise
cloves
Potpourri DIY option "Christmas morning"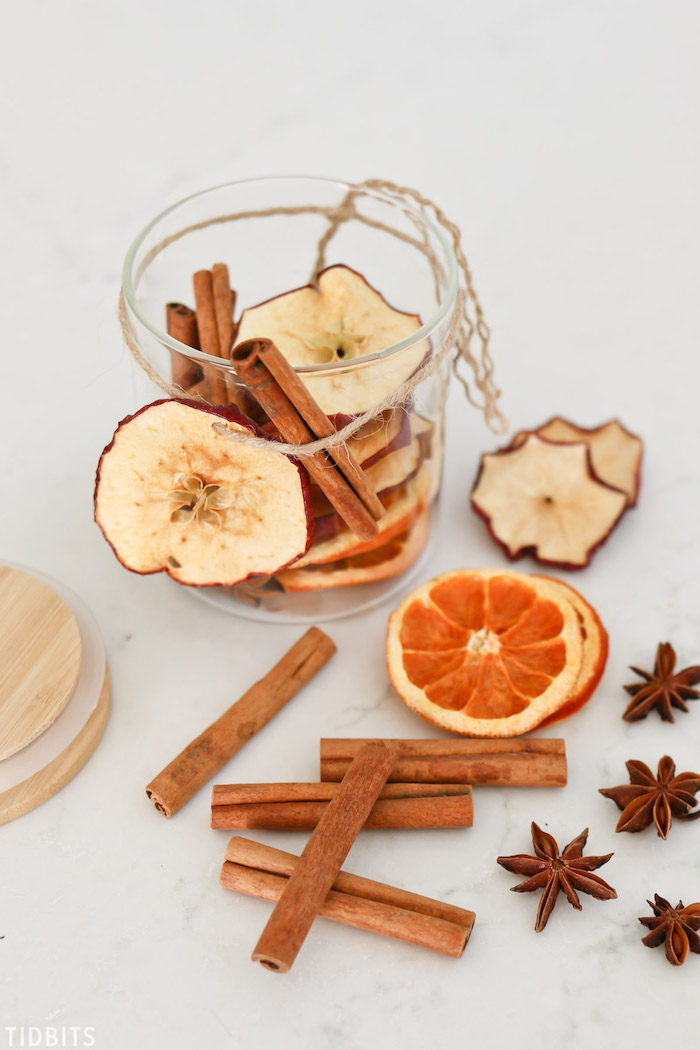 Option 3:
dried lemon slices
dried lime slices
 rosemary
Homemade gift ideas – citrus potpourri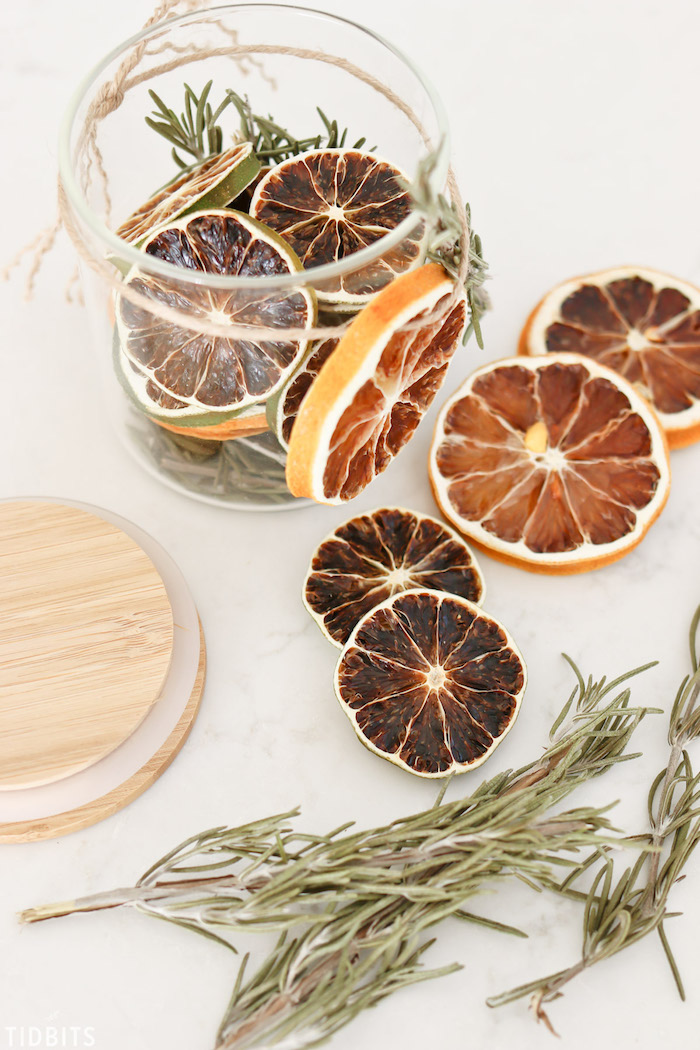 Preparation:
The first thing to do is to make sure that your fruit is well dehydrated. If you have a food dehydrator at home, all the better. If not, do not panic because you could also dry your fruit in the oven. For this purpose, preheat the oven first at 100º C.
Cut your fruit into thin slices and then store them on a baking sheet covered with baking paper. Bake for about 6 hours or until dehydrated.
Then store the dried fruits and other ingredients listed above in a simple glass jar. To make it more beautiful, wrap a ribbon or string around the neck of the pot. You can even think of slipping a slice of dried fruit through for a charming decoration.
To fill your house with pleasant Christmas flavors, simply place the jar in a pot and fill half with water to heat and simmer over very low heat. Be careful because the water will dissipate with time! So at some point, your ingredients could end up without water and therefore burn, which will result in a rather unpleasant smell.
Great DIY Christmas gift ideas for the whole family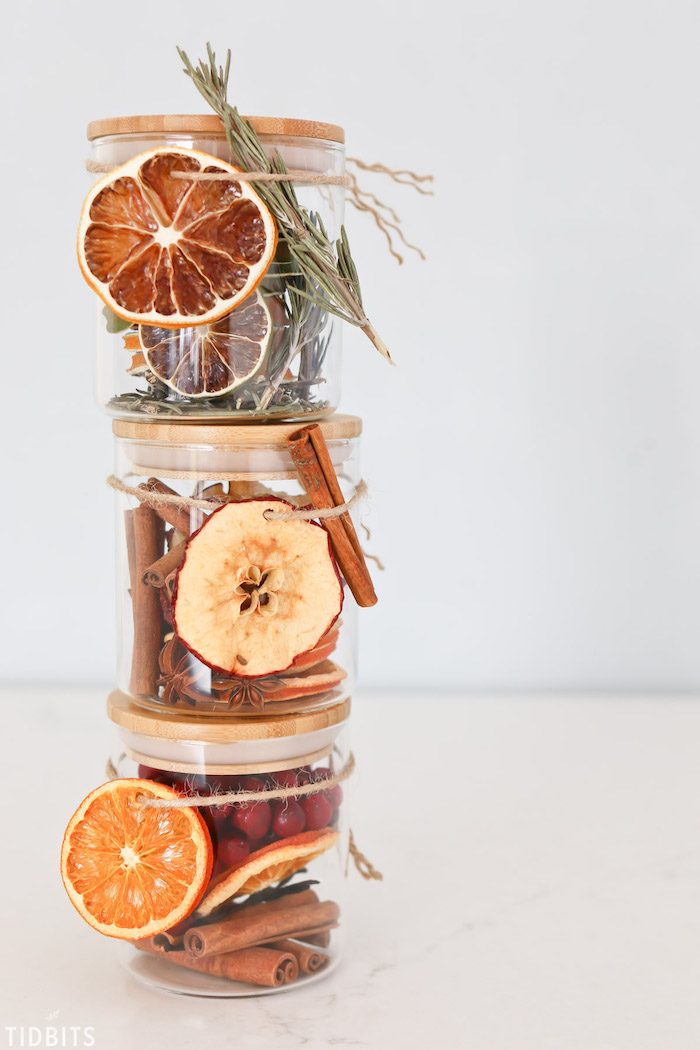 © tidbits-cami. com
A useful gift – coasters made with small colorful pompoms
Materials needed:
colorful pompoms
needle
wire
Coasters with colorful pompons to impress your guests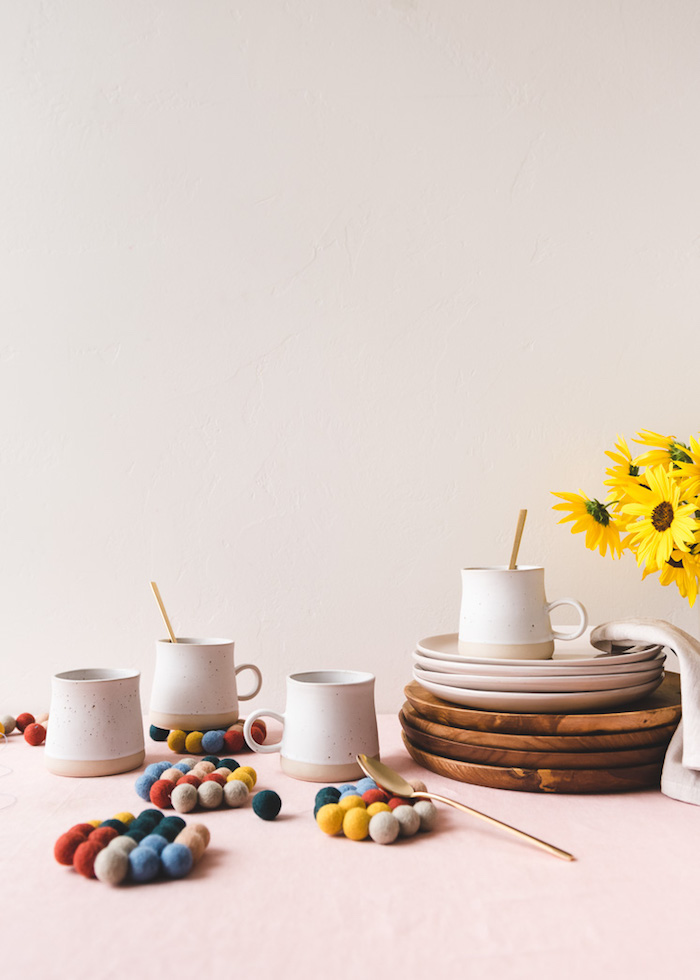 Arrange the hexagonal shaped pompoms – 3 pompoms, 4 pompoms, 5 pompoms, 4 pompoms, 3 pompoms, arranging them in small groups according to their color.
Cut a thread a little less than two meters in length and pass your needle through.
Sew rows of pompoms together starting with a row of 3 and going up afterwards.
For the pom-poms at the corners, make sure to pass the thread through the inside of the pompom. For the rest, we put in the middle.
Once you have sewn horizontally through the rows of felt balls, pull the thread so that the rows of balls are tight and there are not too many gaps between them.
Then continue the sewing by the columns of balls of felt according to the same pattern of sewing according to the location of the balls.
Once all the balls are sewn and secured, end with a knot, while hiding it in a ball. Be sure to pull the string and cut the end of the string so that it is completely hidden.
Great Mother's Day gift idea to make in a few simple steps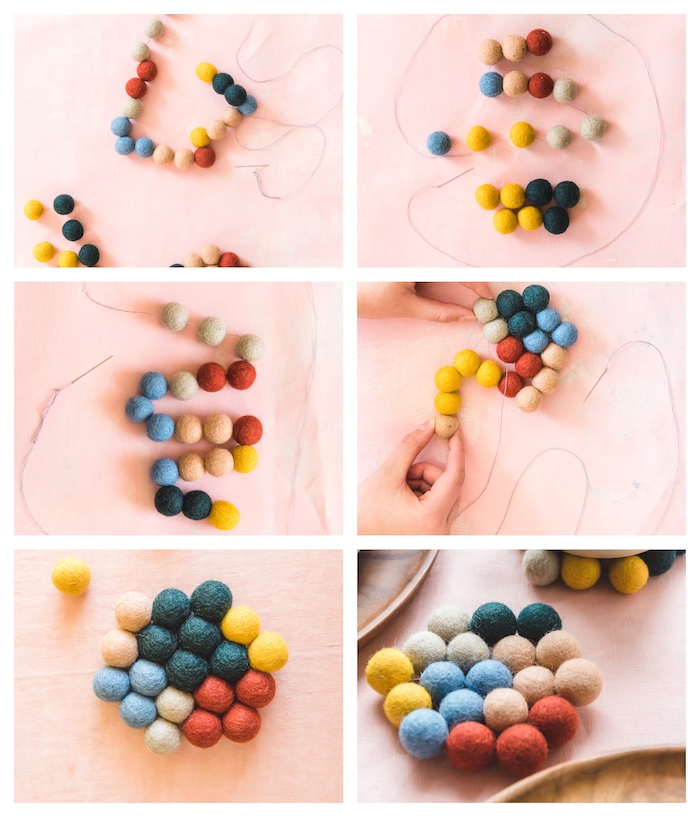 © thehousethatlarsbuilt. com
Ingredients:
1 1/3 cup flour
1 teaspoon of baking powder
1/4 teaspoon of salt
1 tablespoon baking soda
1 cup oatmeal
3/4 cup of M & Ms
3/4 of mini milk chocolate chips
1/2 cup of brown sugar packaged
1/2 cup white sugar
Cookie mix to surprise your loved ones with a little appetising delight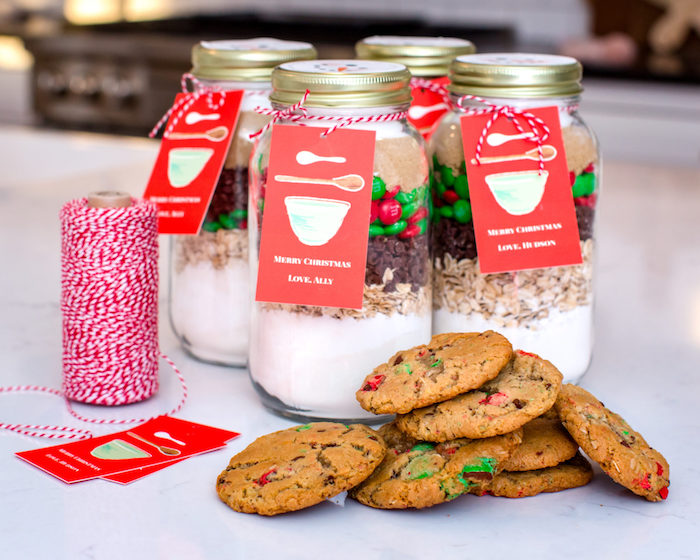 Preparation:
The first important task is to choose a suitable container. That is, a glass jar large enough to enclose all the ingredients, preferably with a slightly larger neck so that it is easier to introduce the food.
Then, simply pour in the ingredients listed above, making distinct layers in a specific order that is: flour, baking powder, salt -> oat flakes -> M & Ms -> mini chocolate chips -> brown sugar -> white sugar.
In order to make cookies afterwards, just add some liquid ingredients, including: 1 beaten egg, 1/2 cup softened butter, 1 teaspoon vanilla with dry ingredients. Finally, mix well, bake and that's it.
To make your little gourmet gift even more festive, you could think of decorating the jar lid with a pretty printable and decorative ribbon or string.
Just fill the jar with ingredients and voila!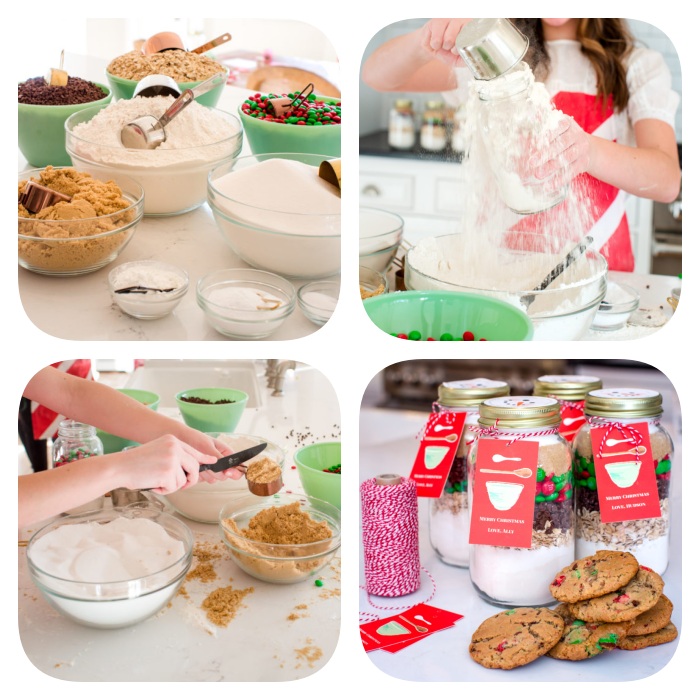 © jennycookies. com
DIY beauty gift – homemade sugar scrub
Ingredients:
glass jar
1 cup white sugar (or better yet coconut sugar)
1/2 cup of coconut oil (at room temperature)
2 tablespoons cocoa powder
1 teaspoon of vanilla extract
Gift to do for ladies who like to take care of their skin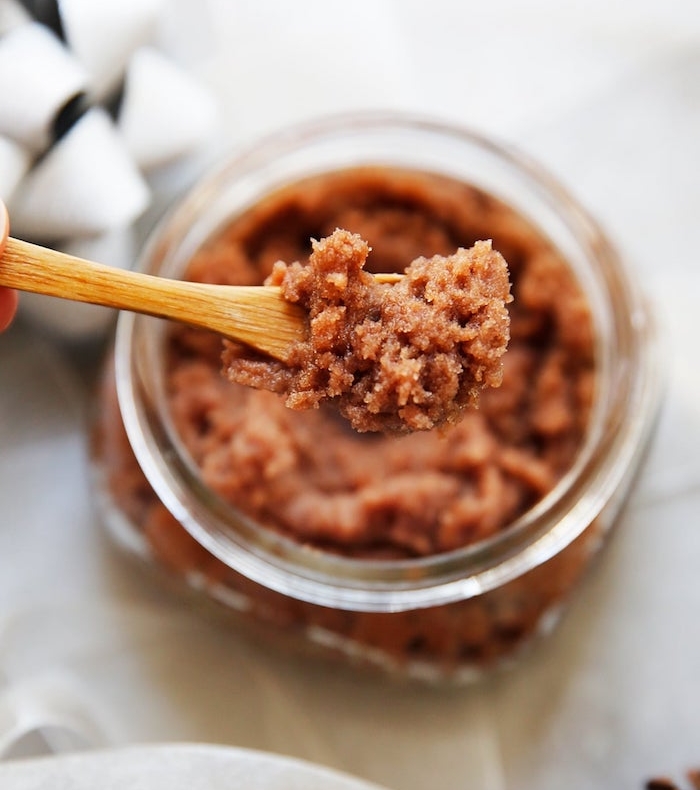 Preparation:
In a medium bowl, mix all the ingredients listed above with a tablespoon.
Then place the scrub in a suitable container, such as a small glass jar and close. Well, that's as simple as that!
Homemade scrub for a successful beauty ritual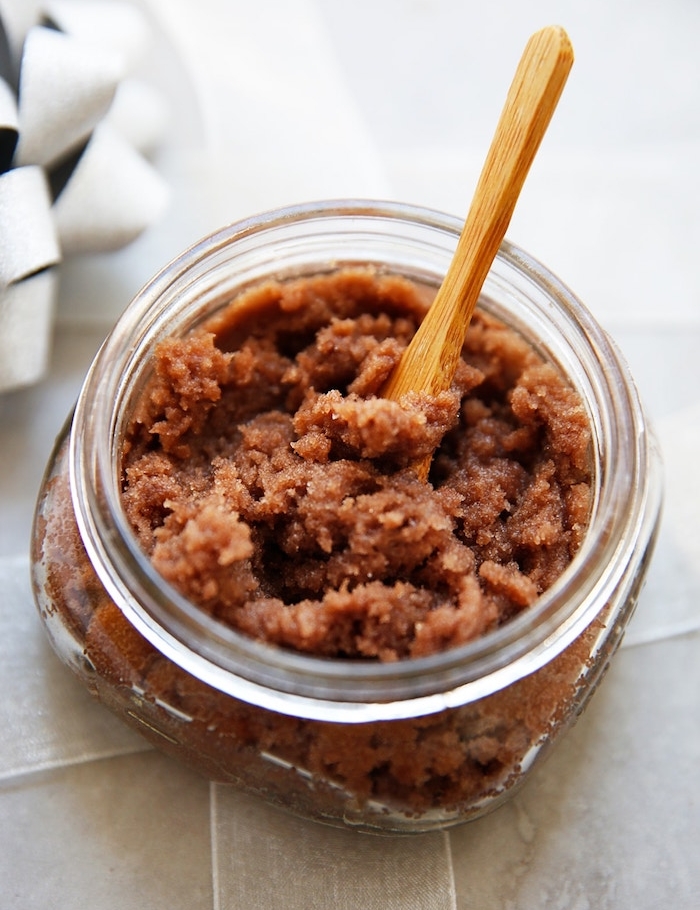 © lexiscleankitchen. com
A gift for the home – candle in recycled glass jar
Materials needed:
glass jars
1 block of beeswax
1 candlewick
dried flowers
tin can and pan
1 brush
knife
cutting board
DIY candles too beautiful to make for Christmas or as a gift for Mother's Day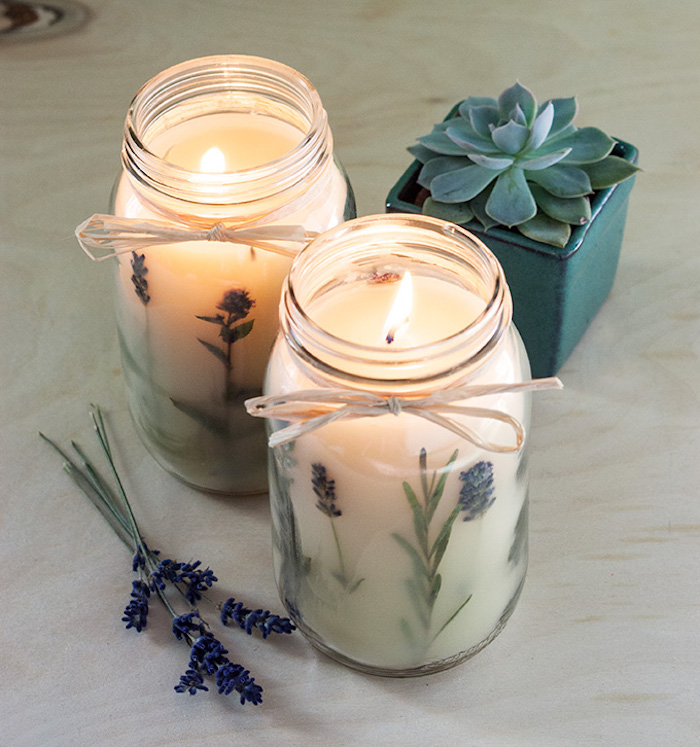 Production :
Cut the beeswax into enough pieces to fill the can.
Place a few pieces of wax in the can and then put it in a saucepan, which you must fill with 5 cm of water. Heat over medium heat until the wax is melted. Then turn down the heat so that the water starts to simmer.
Dip the brush into the wax and apply the dried flowers against the inner surface of the glass jar. Without completely fixing the flowers, this will allow them to stay as close as possible to the side of the jar when pouring the wax into the glass jar.
To fix the wick, apply a little wax on the foot of the wick and then press against the bottom of the jar so as to fix. The other end of the wick, tie around a wand so that the wick can hold up straight when wax is poured.
When the wax is already melted, add more pieces to fill the entire contents of the can. Then, take the tin with a kitchen glove and pour the wax into the glass jar.
Cut at the end the wick leaving about half a centimeter to top. To complete, decorate the glass jar to your preference.
Handmade gift to beautify and aromatize your home – that's how to do it!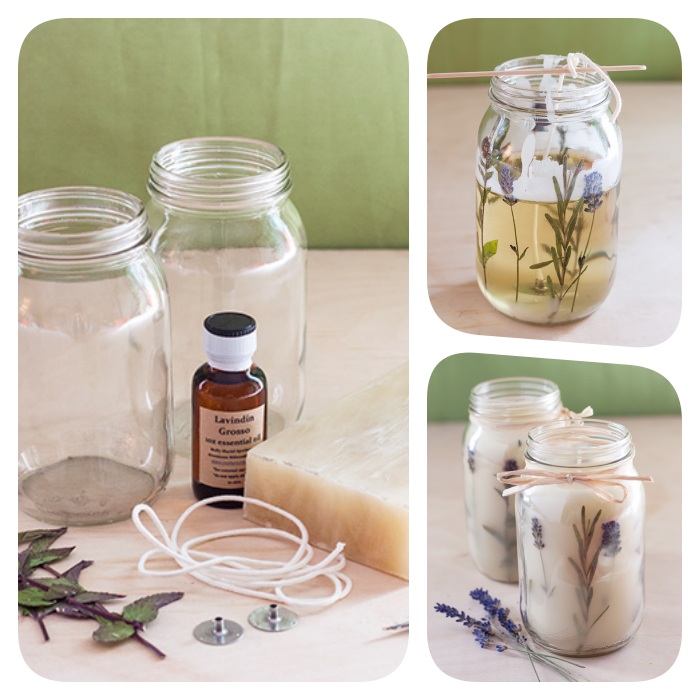 © adventures-in-making. com
Personalized homemade gift ideas – Instagram photo box
Materials needed:
square shaped cardboard box to decorate
black color paper and white color cut into concentric circles
a small heart cut out of red paper
 red, blue, green and yellow paper
foam brush
scissors
off-white and brown acrylic paint
washi tape
glue
black color card stock
printed Instagram photos (10 × 10 cm)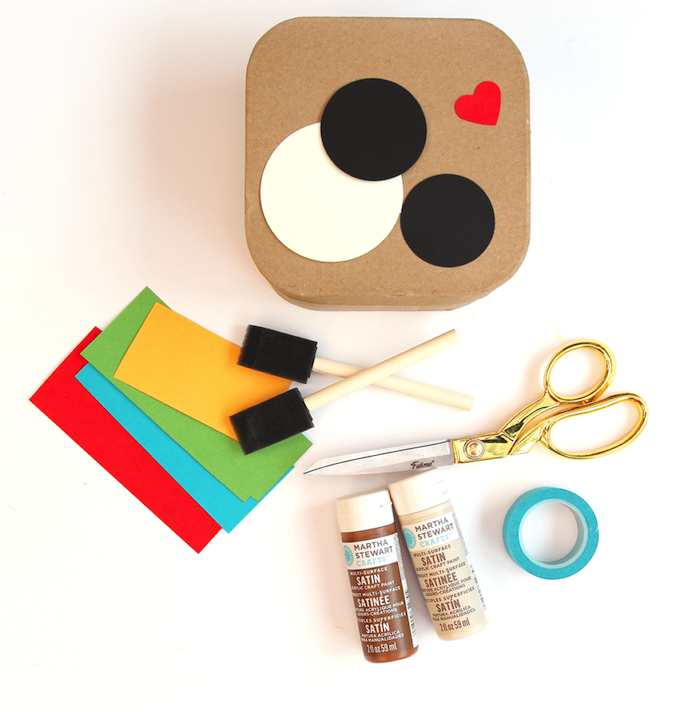 Production :
Repaint the bottom part (2/3) of the lid of the off-white paint box. Repeat with the back of the box.
Place a strip of washi tape on the lid of the box and then on the reverse as shown below and repaint the isolated parts with brown paint.
Cut out strips of red, blue, green and yellow paper, then another square shape in the black card stock and at the end a small rectangular band with rounded sides still in the black paper.
Glue all the paper elements together to make the photo box you see below.
Fill in the shredded grass paper box and then print Instagram photos, especially those that are most appreciated by the followers of the person to whom the gift is dedicated.
The steps to make this beautiful Instagram photo box – the best gift idea for your best friend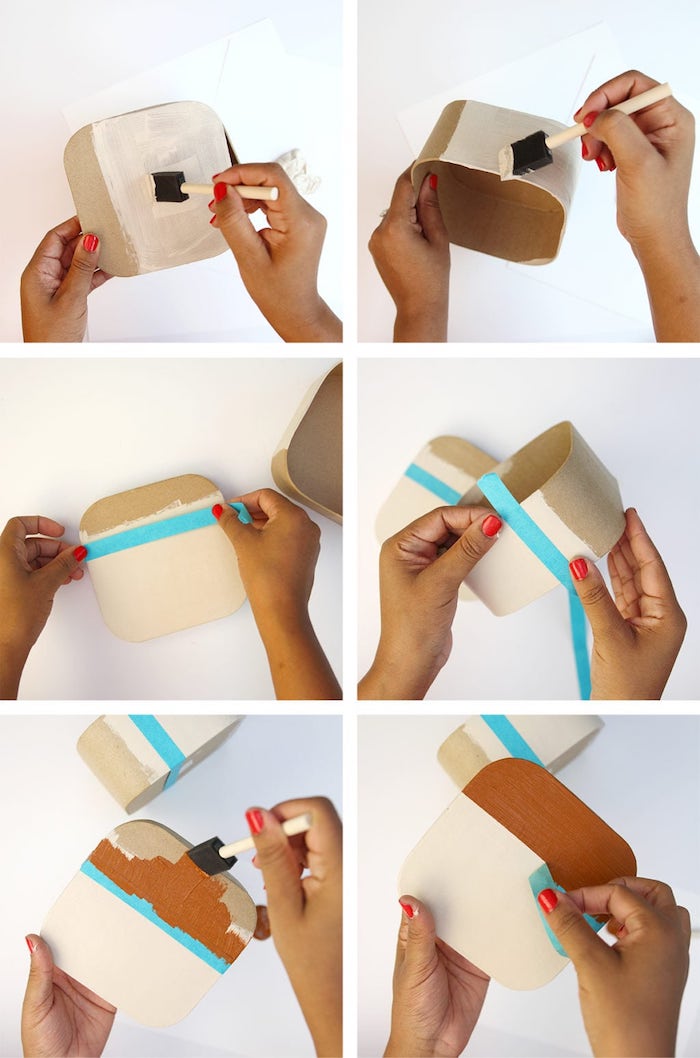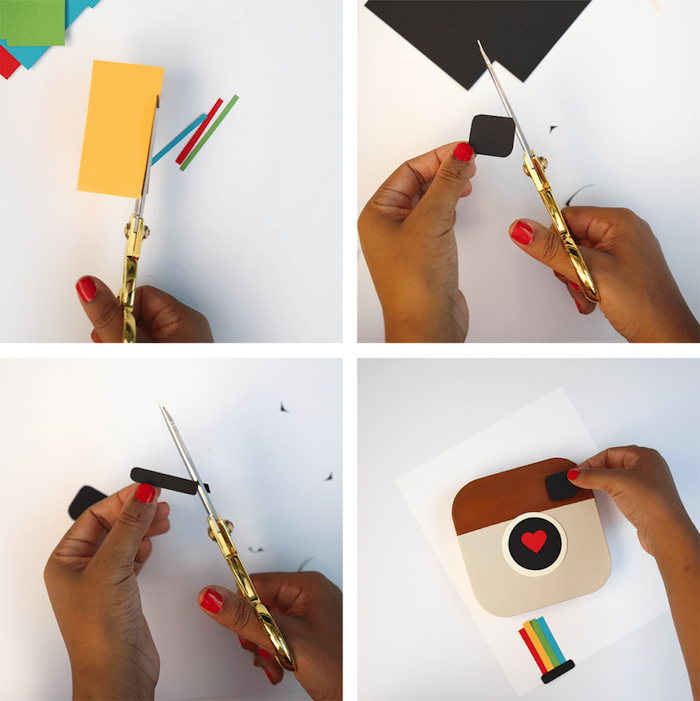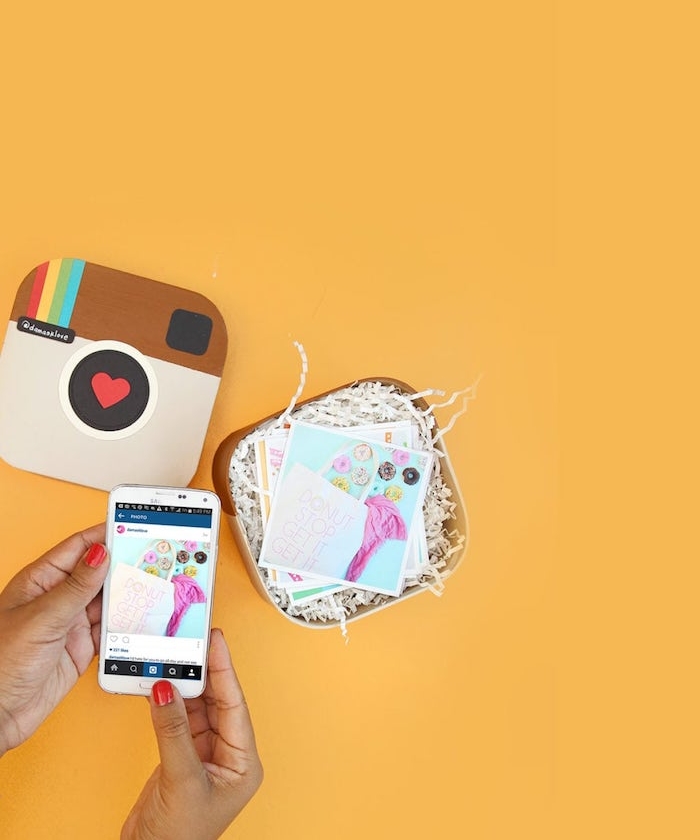 © damasklove. com
DIY Christmas gift – deconstructed hot chocolate in a custom mug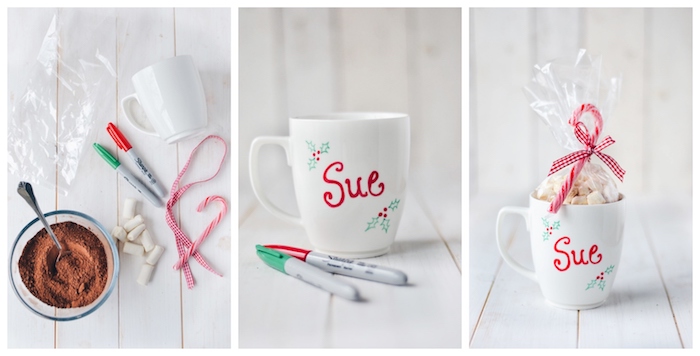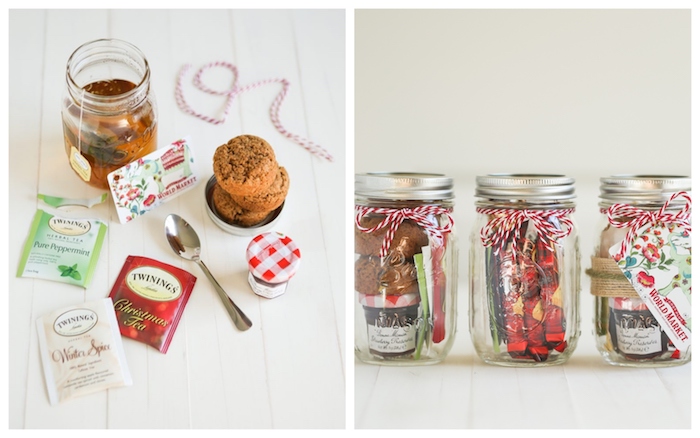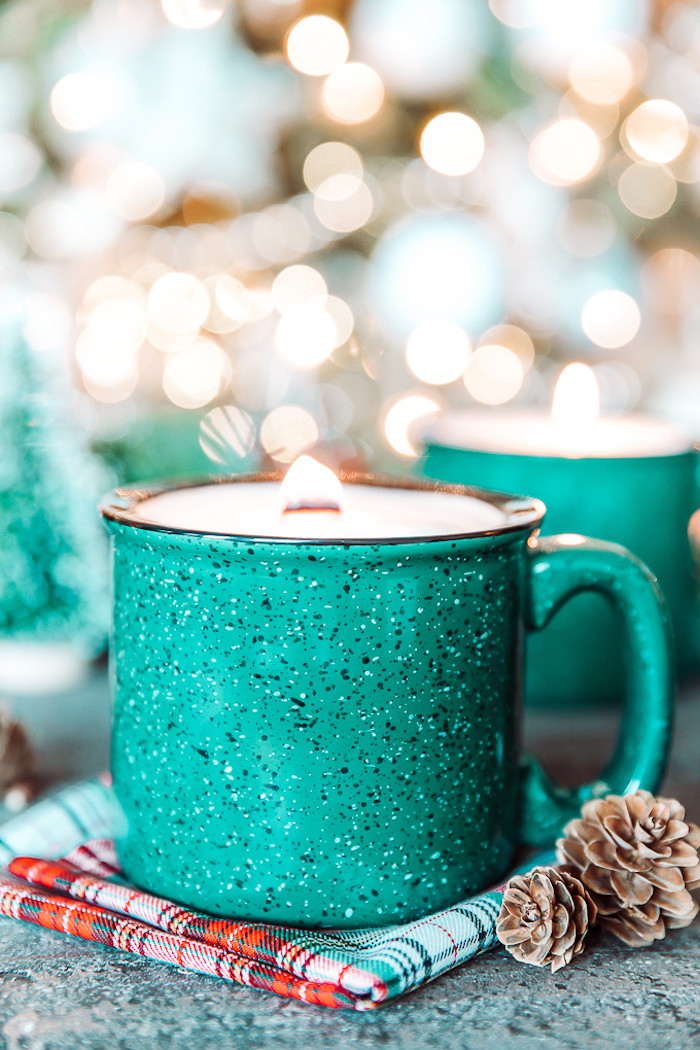 DIY earrings that would make a beautiful end of year gift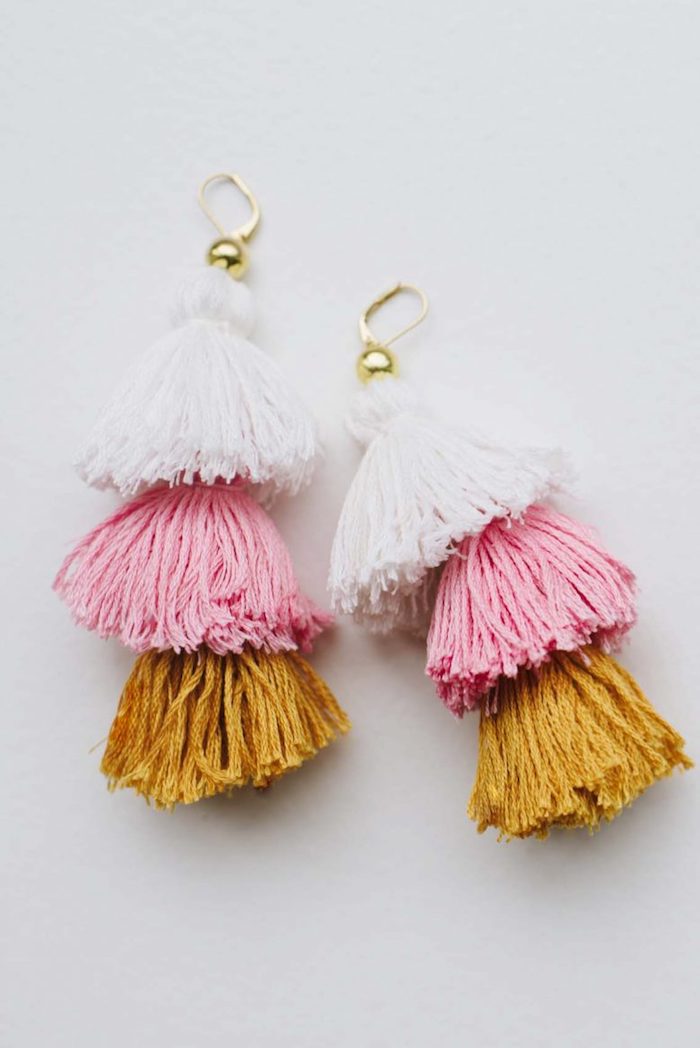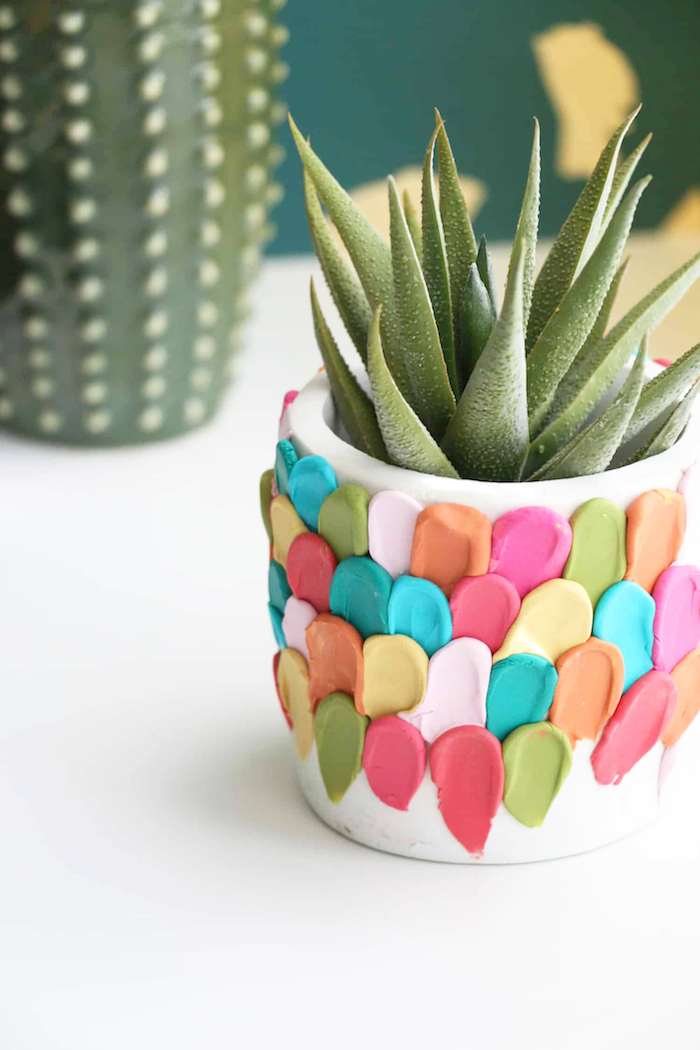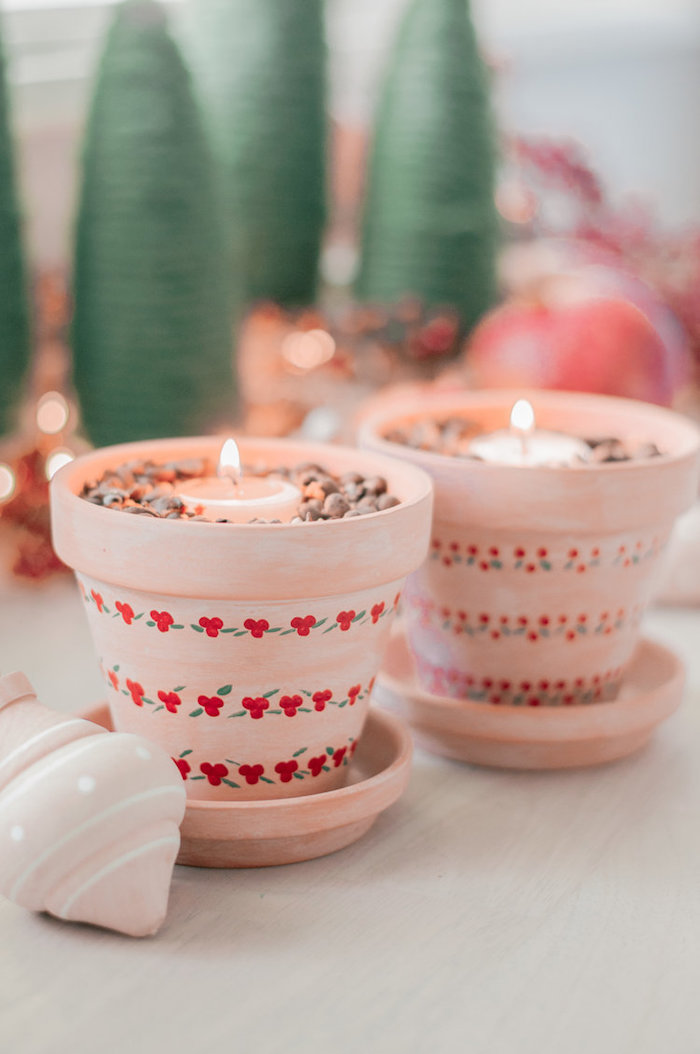 Fimo key ring – an original gift for best friend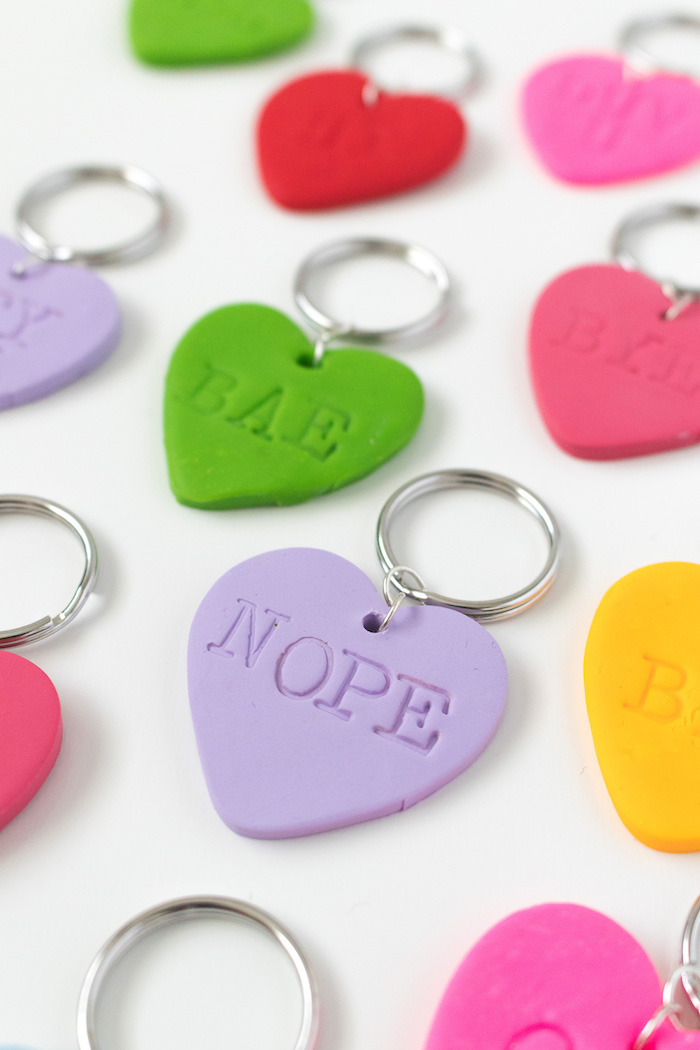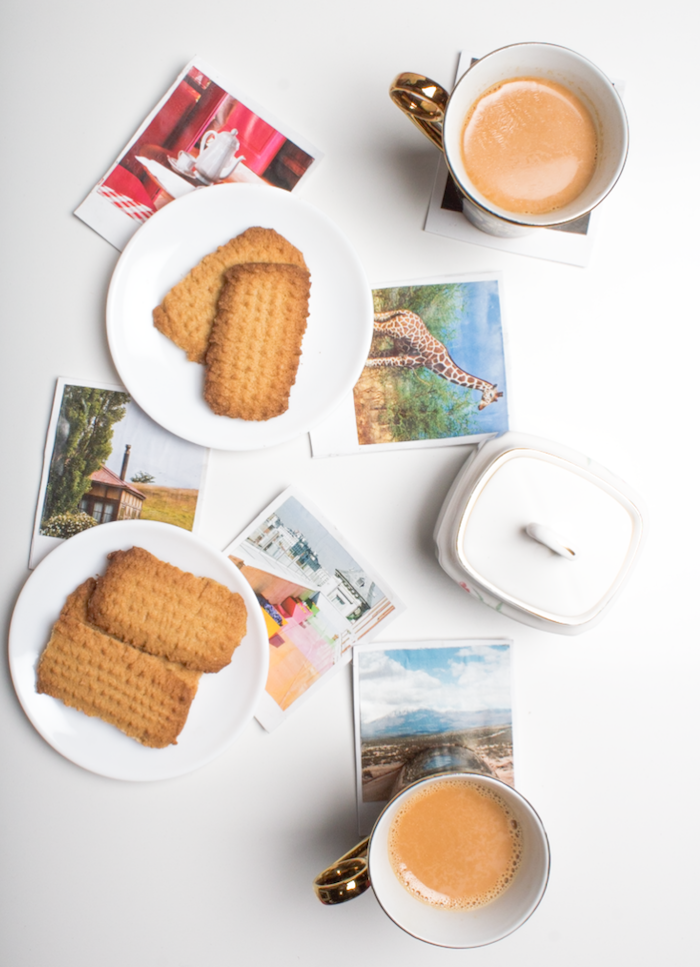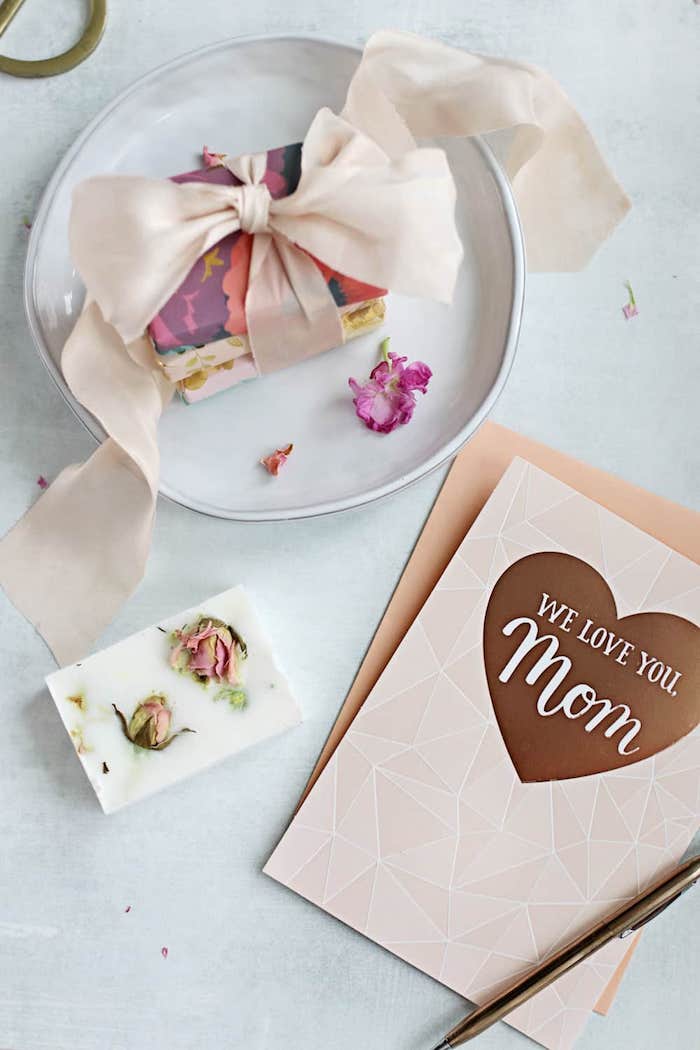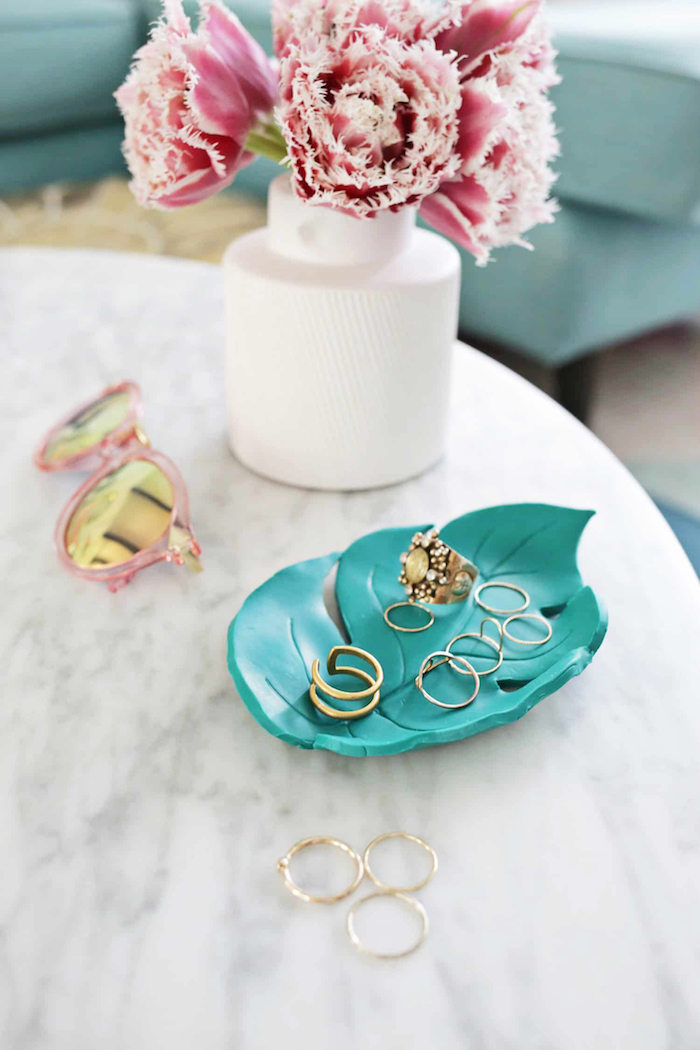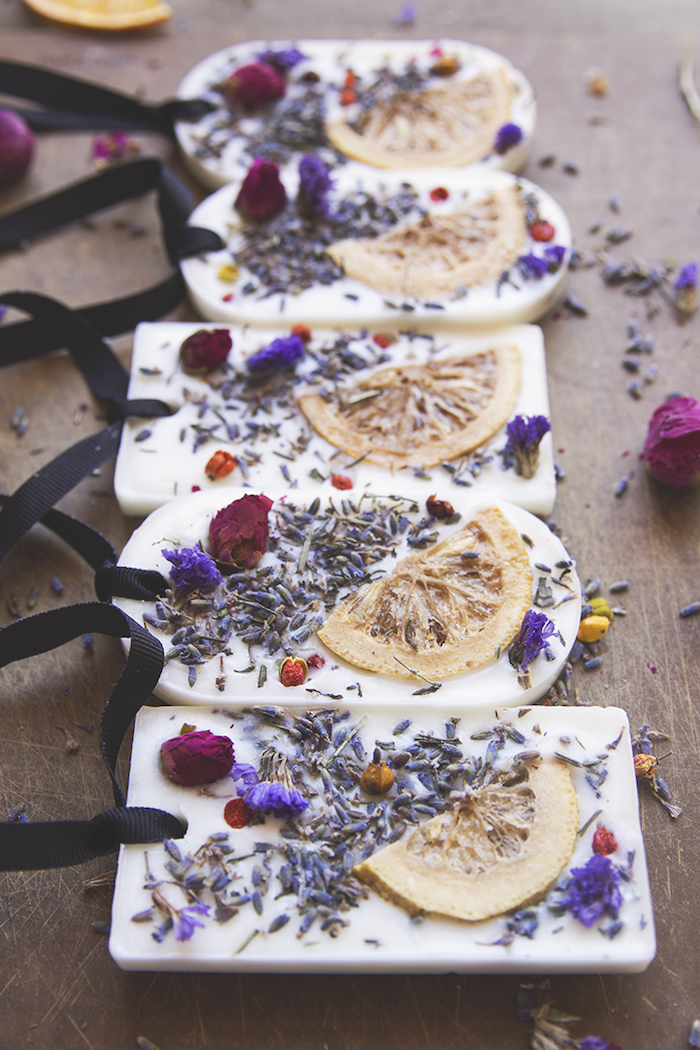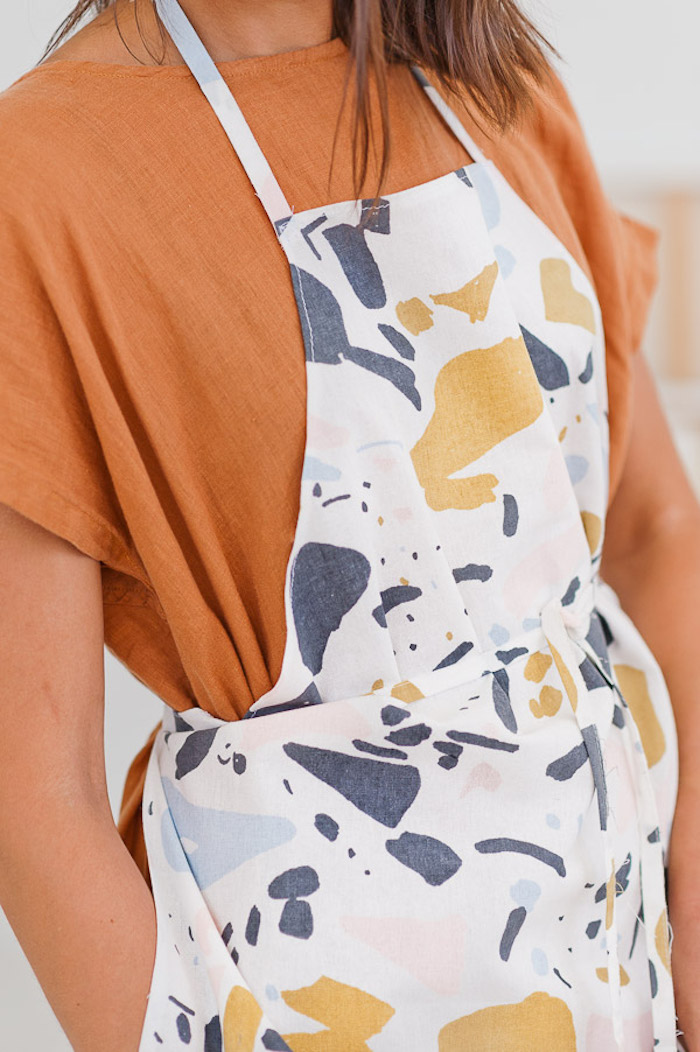 Gift idea for the biggest tea lovers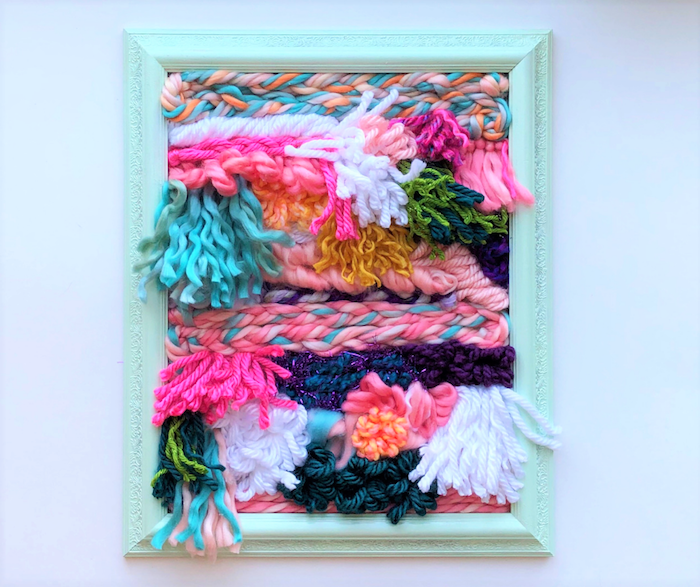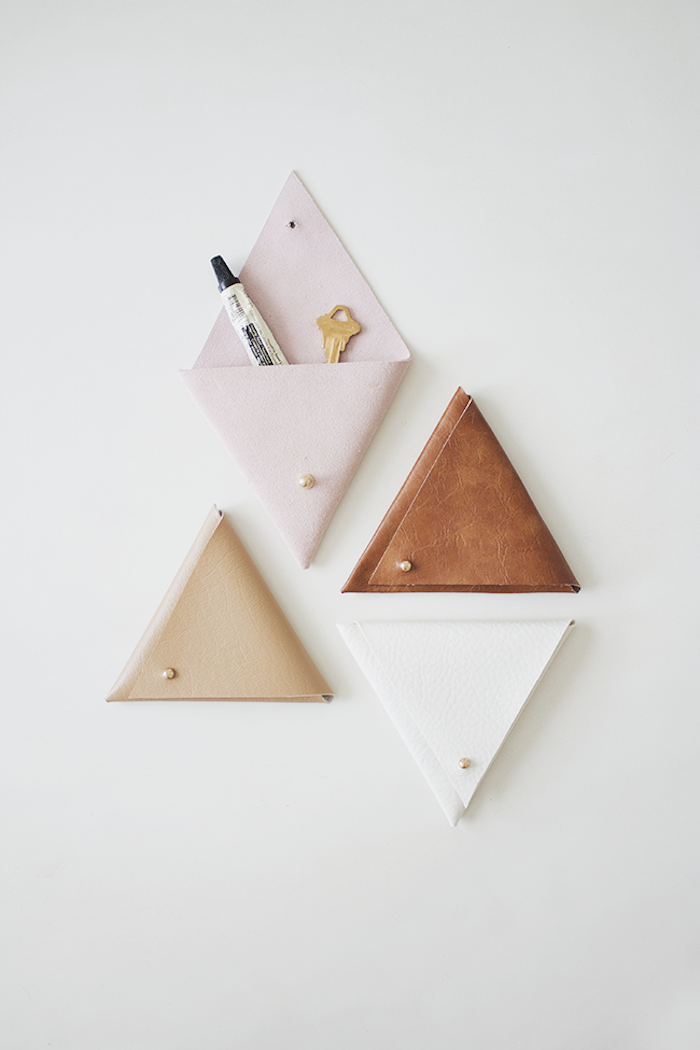 Travel Gift Boxes – the best gift for an avid traveler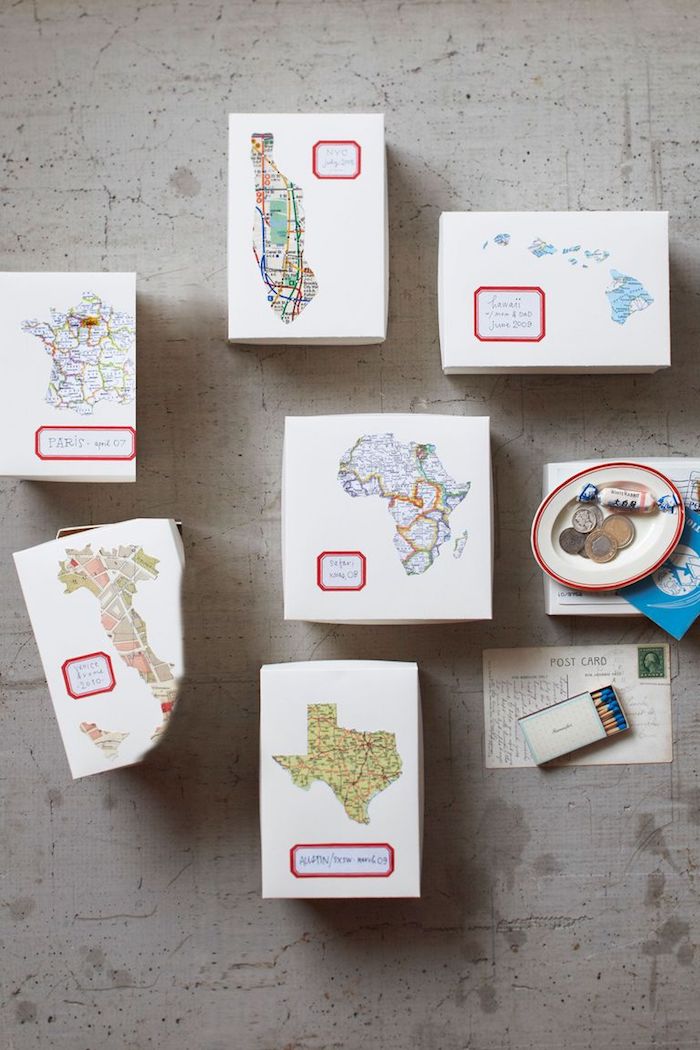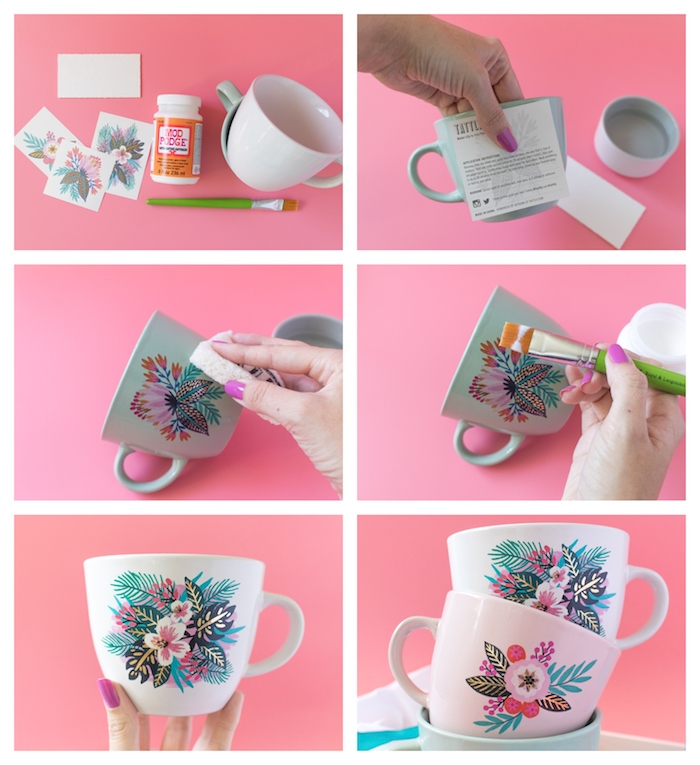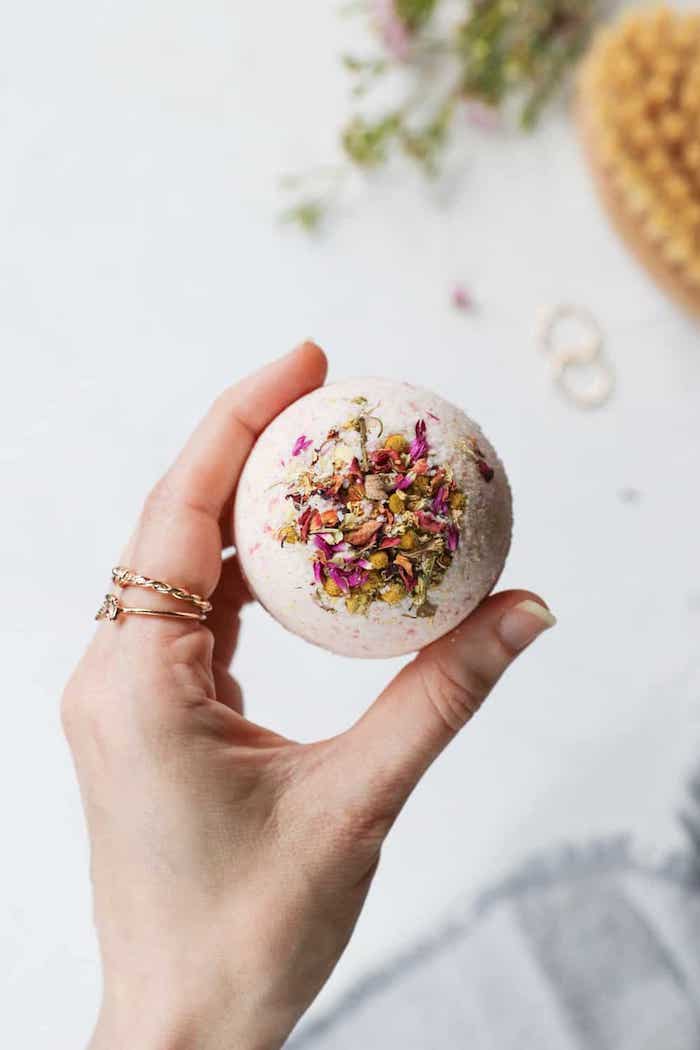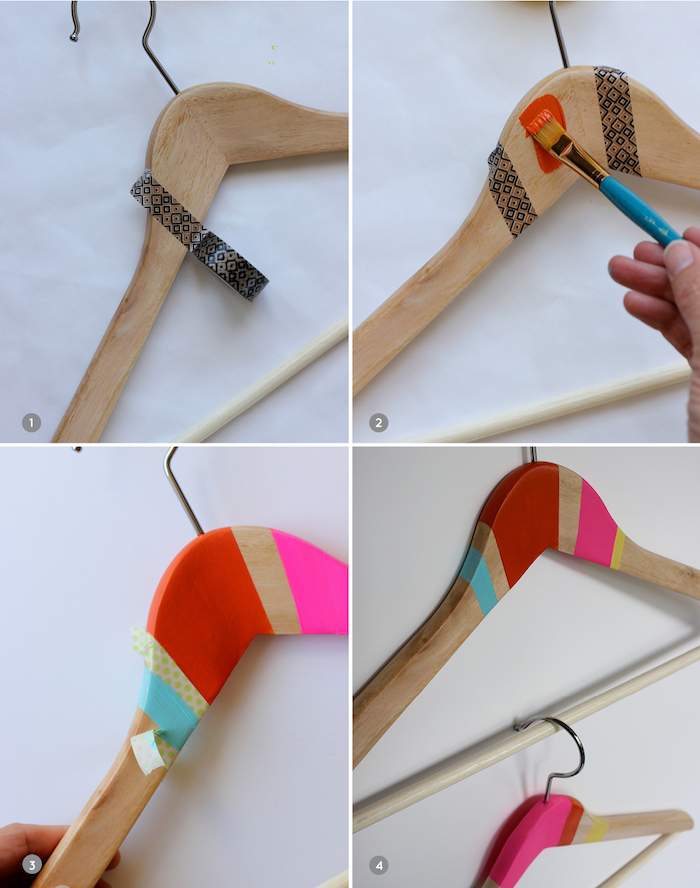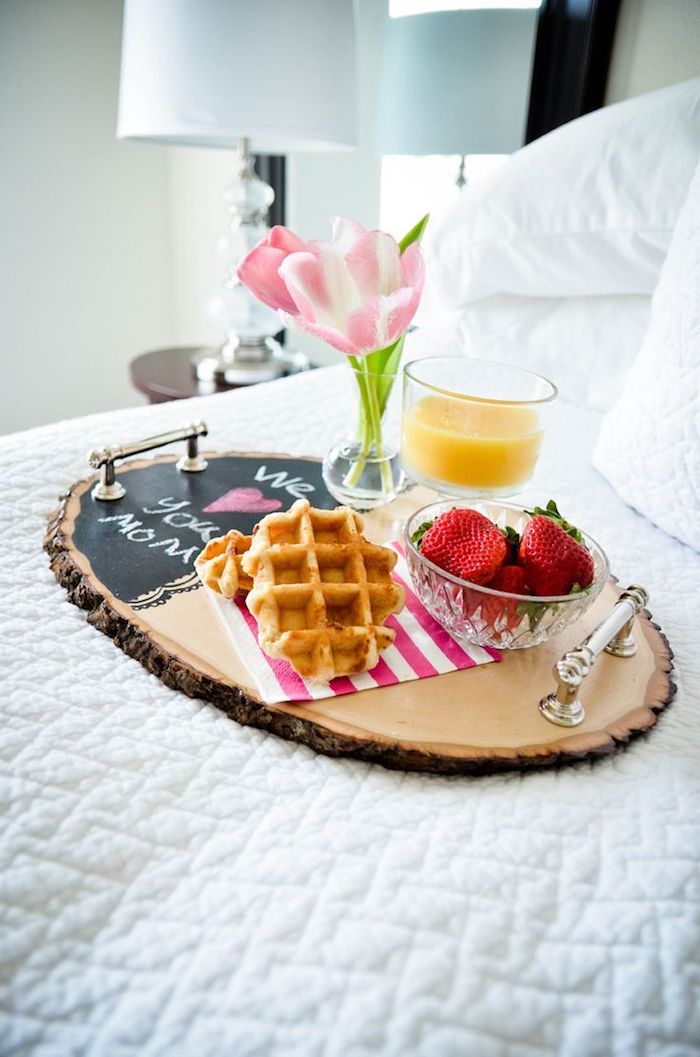 Handmade gift idea to make for Valentine's Day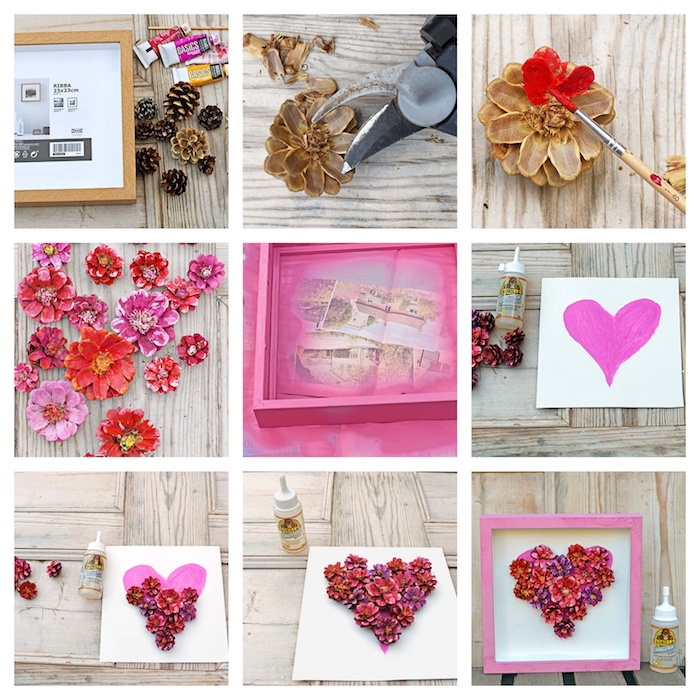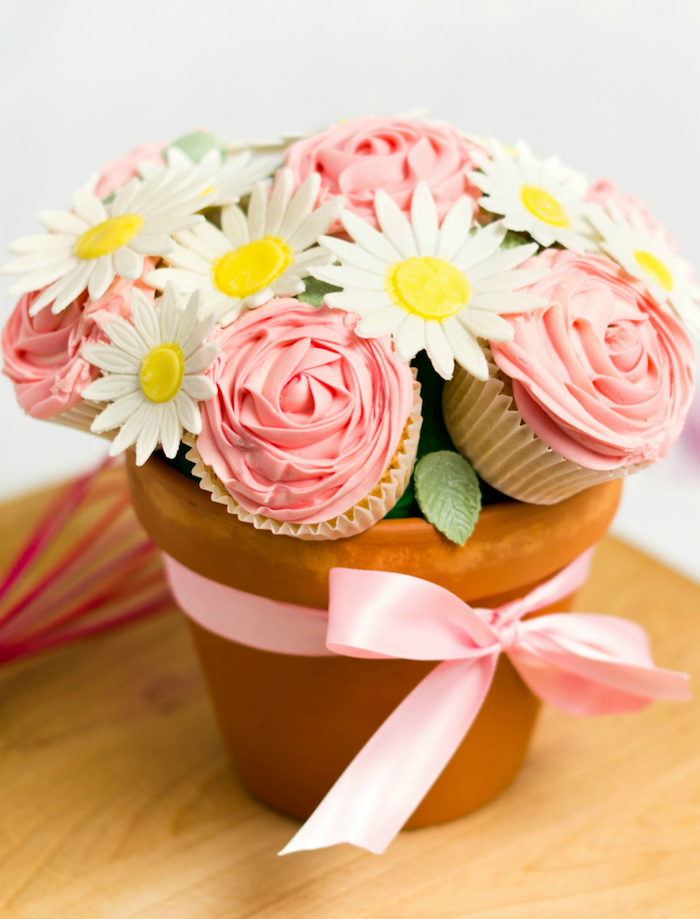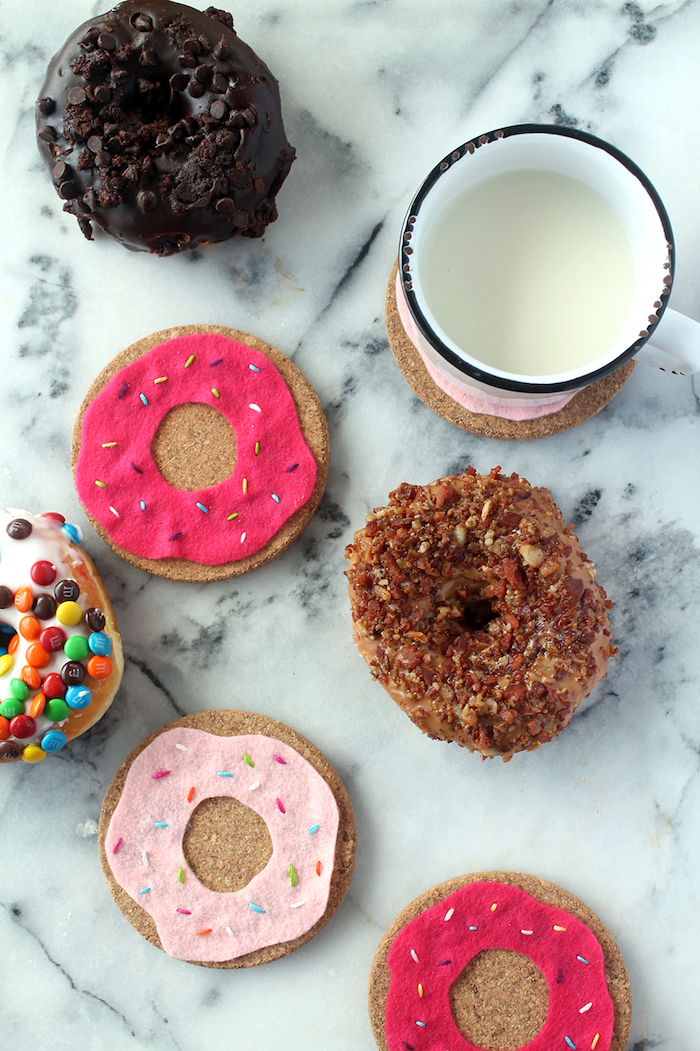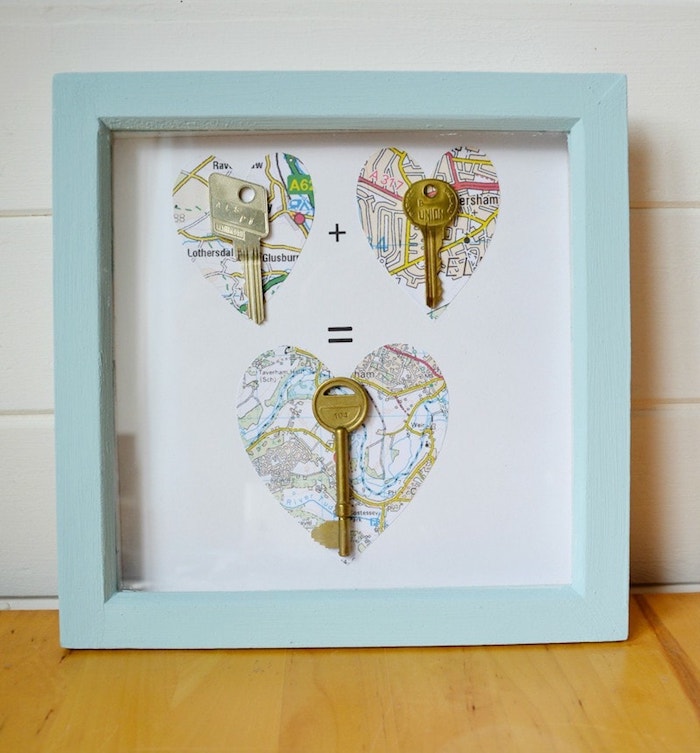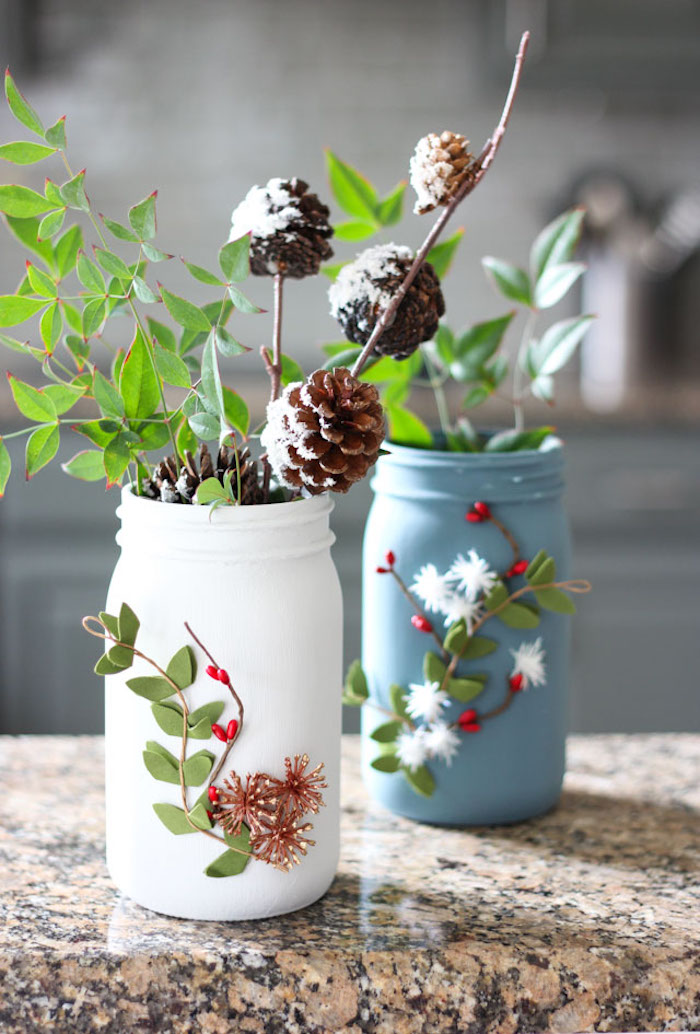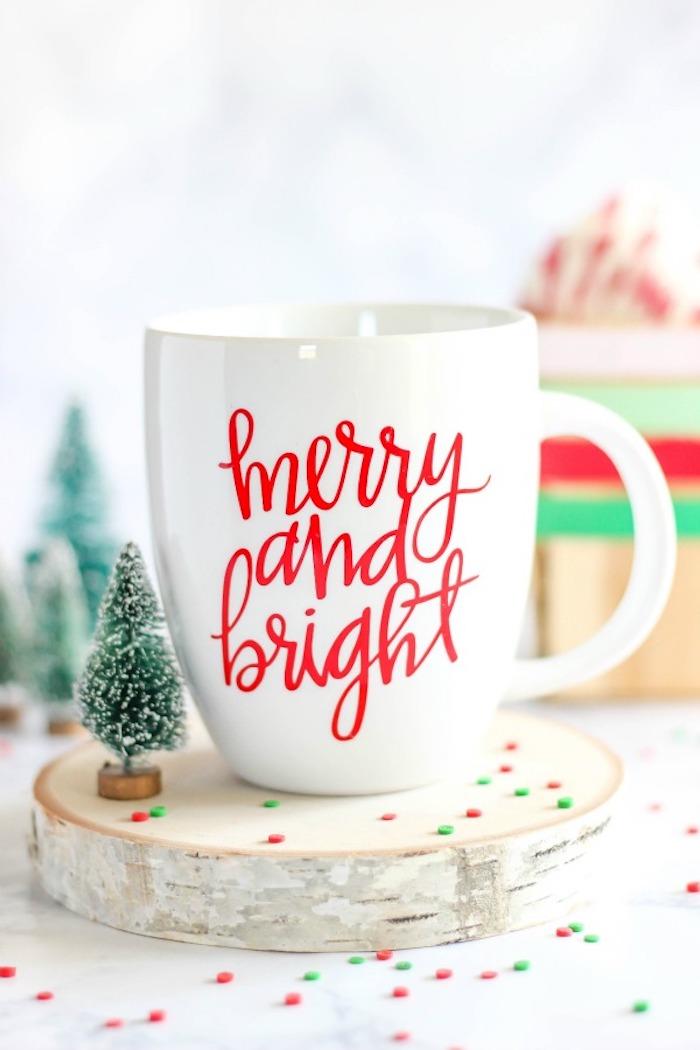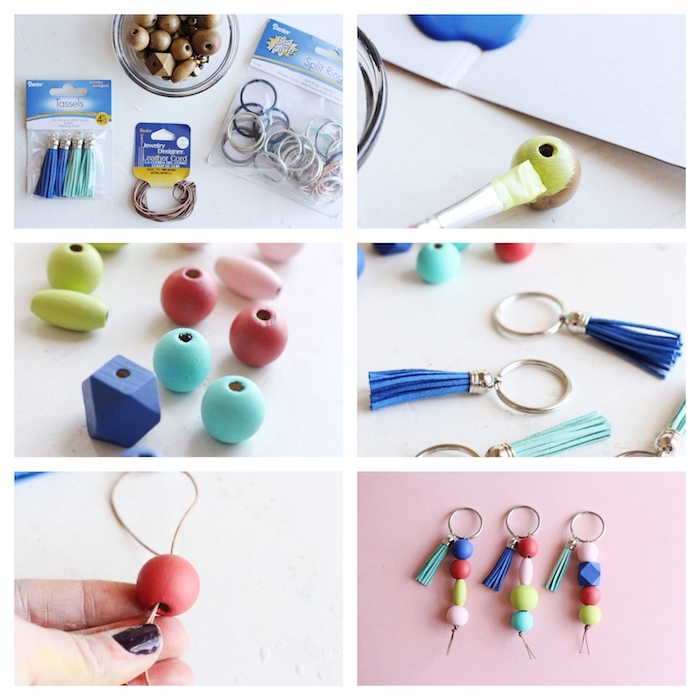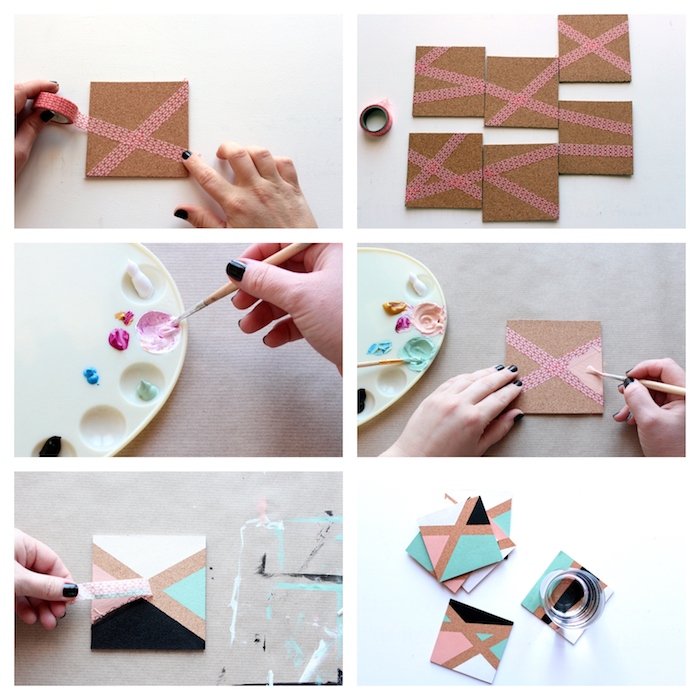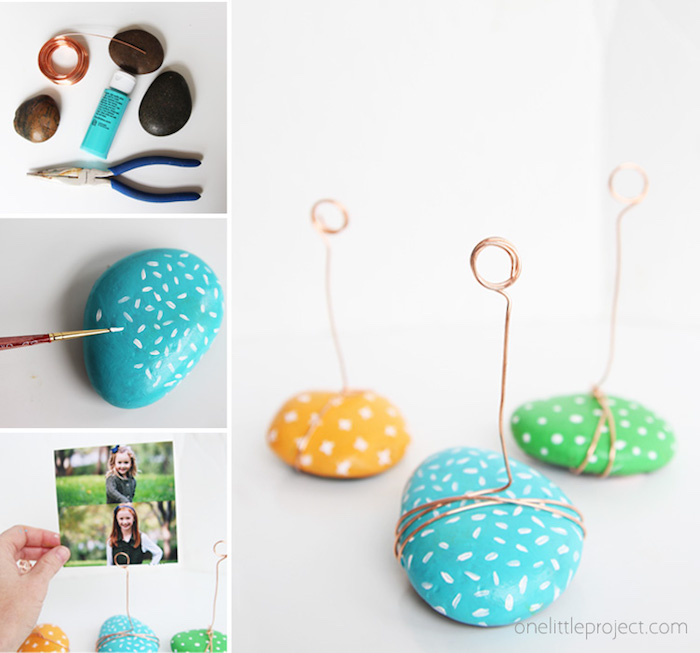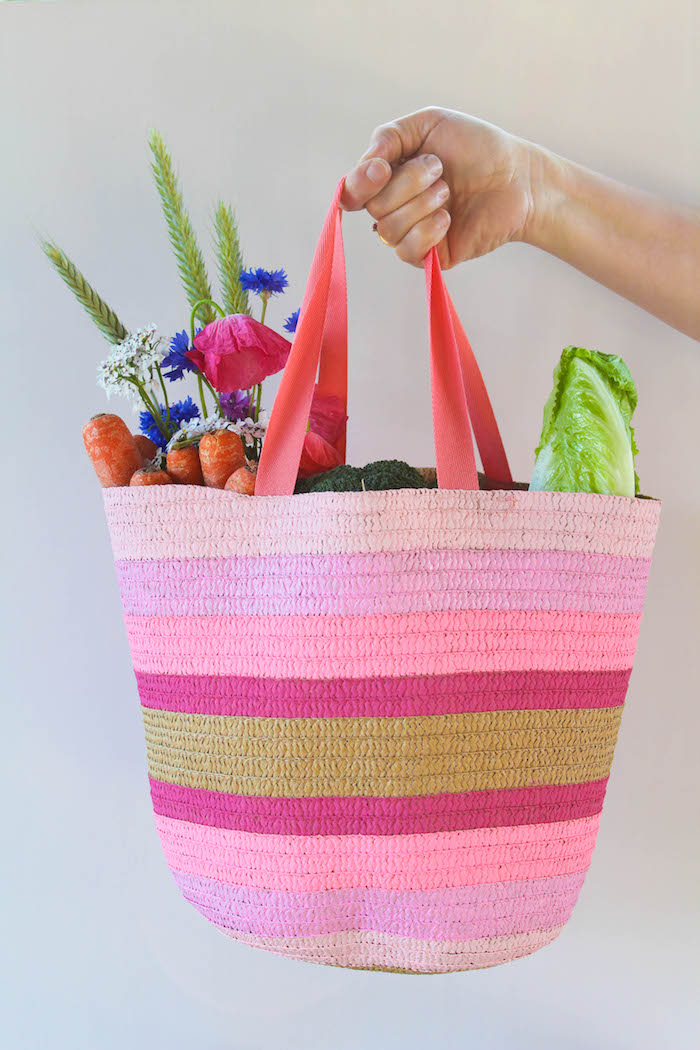 An excellent DIY gift for Father's Day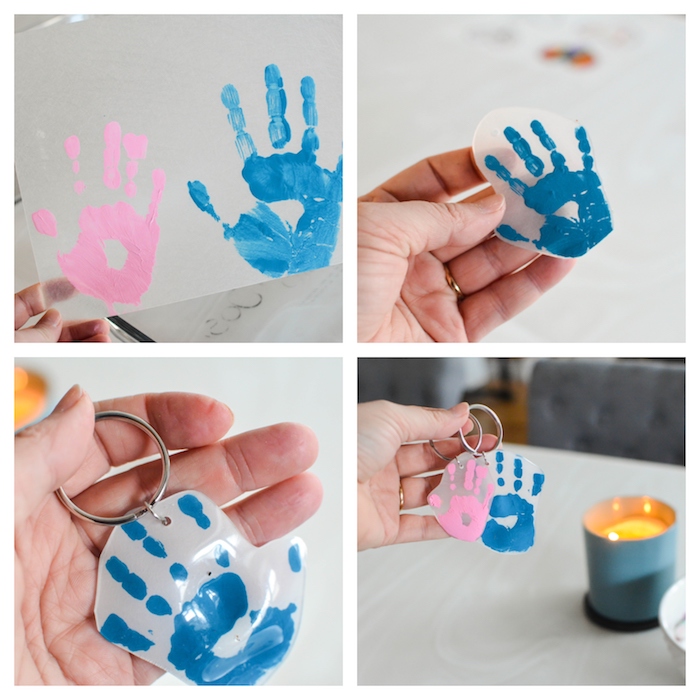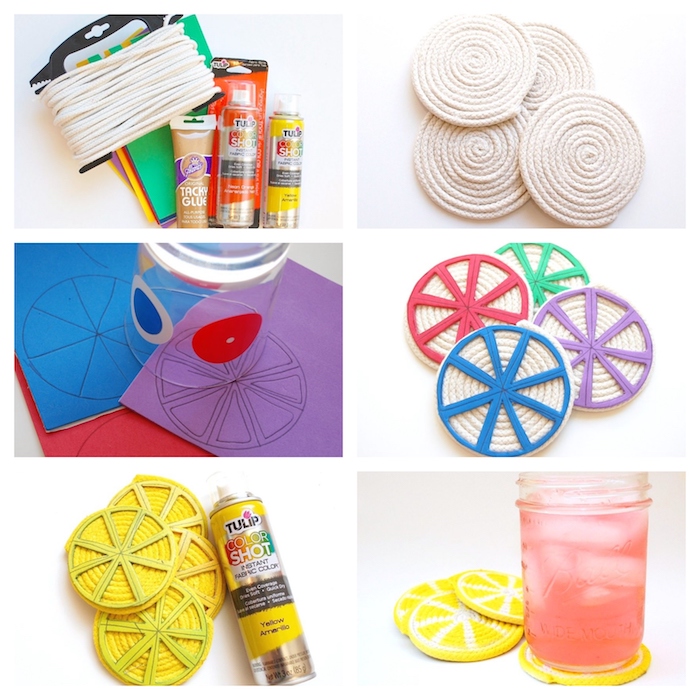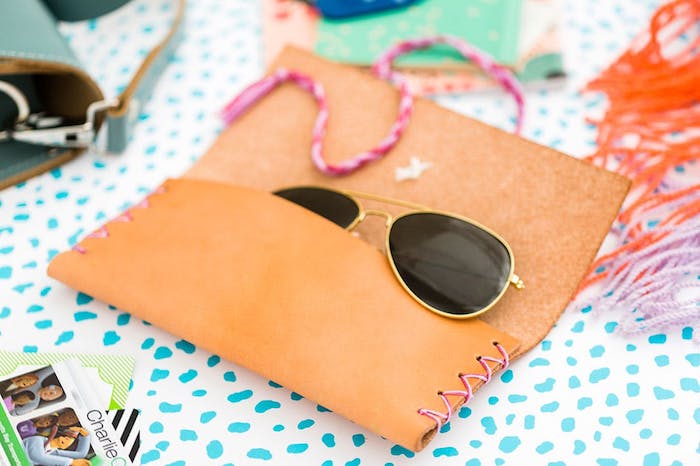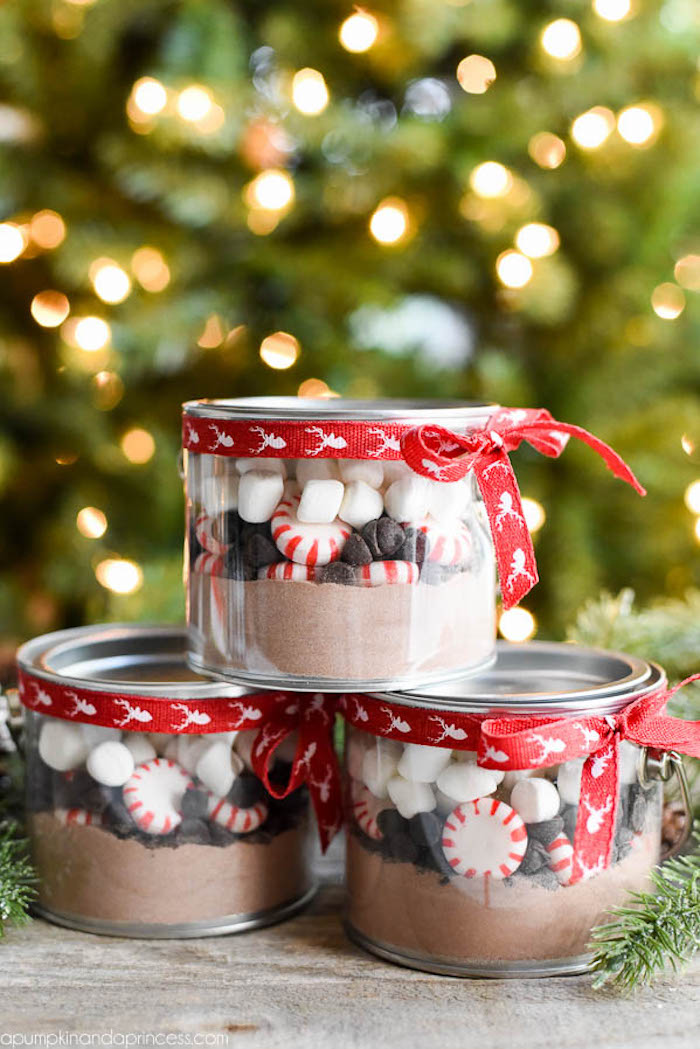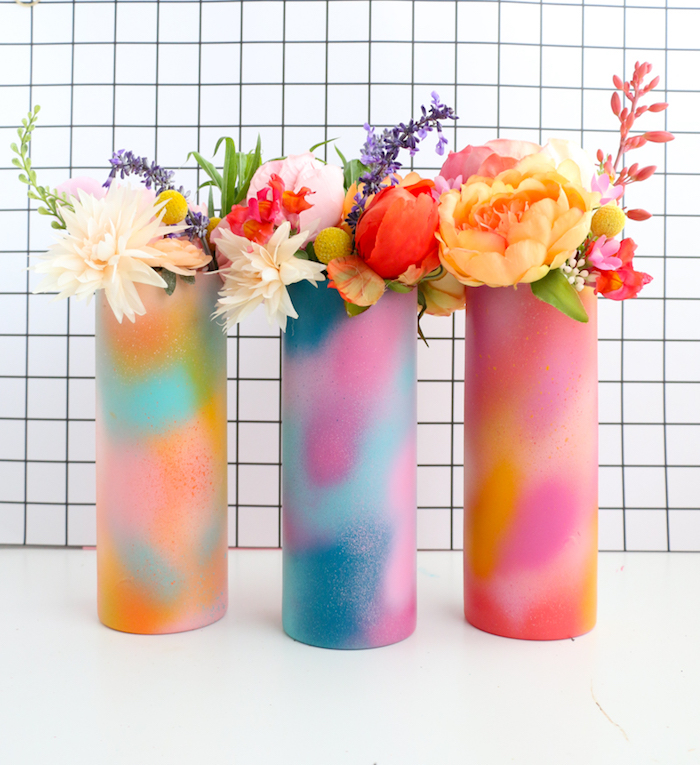 Another original gift idea for nomads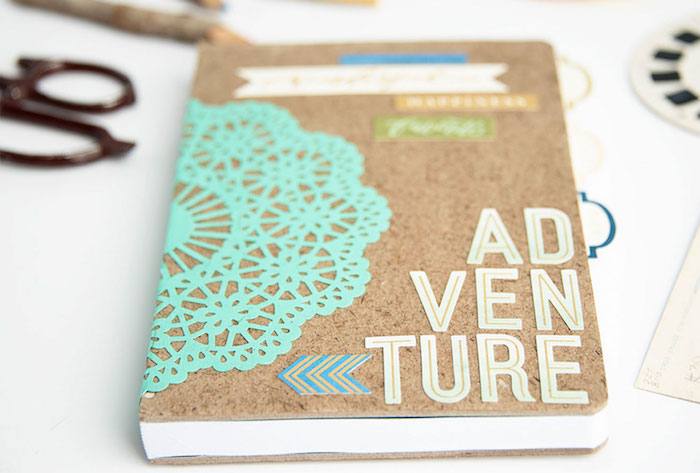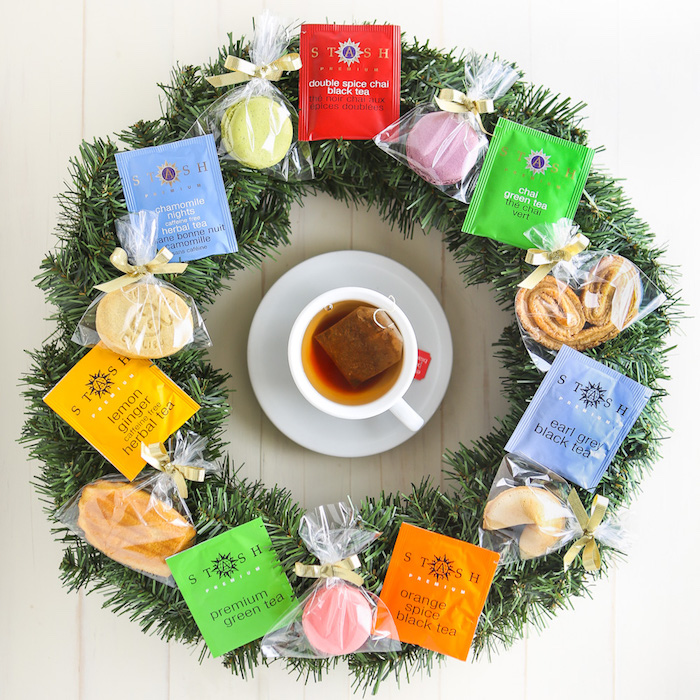 Homemade Gift Ideas – a gorgeous black and white photo, decorated with fresh flowers. An original and creative gift for your best friend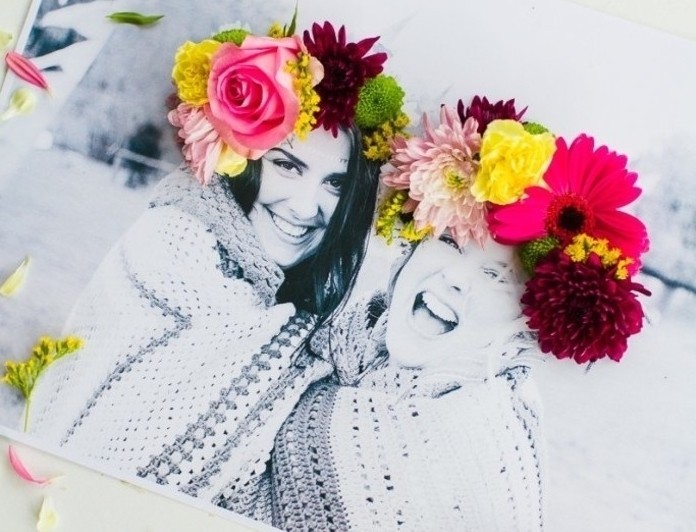 These lovely multicolored fabric keychains are another great DIY idea. They make great party favors, too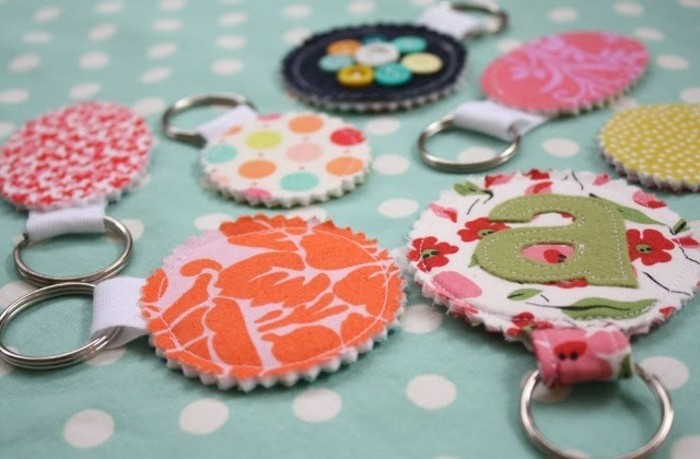 An adorable handmade calendar, with photos of your friend or family member's pet!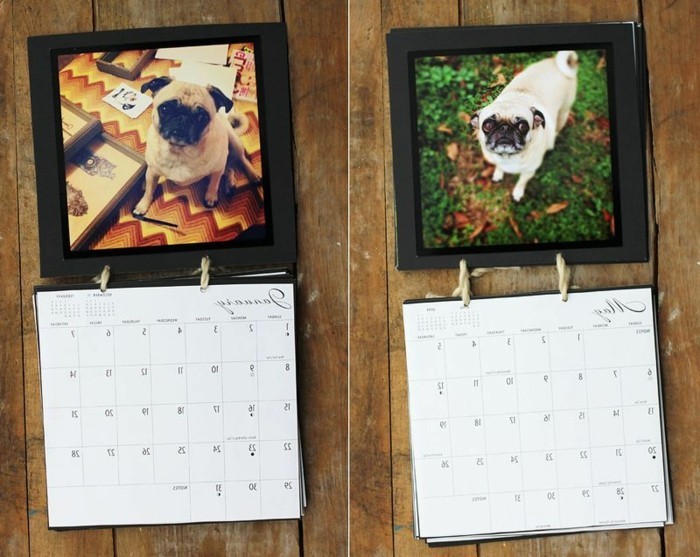 Star shaped paper craft, covered in family photos. It can be used as a Christmas (or all-year-round) decoration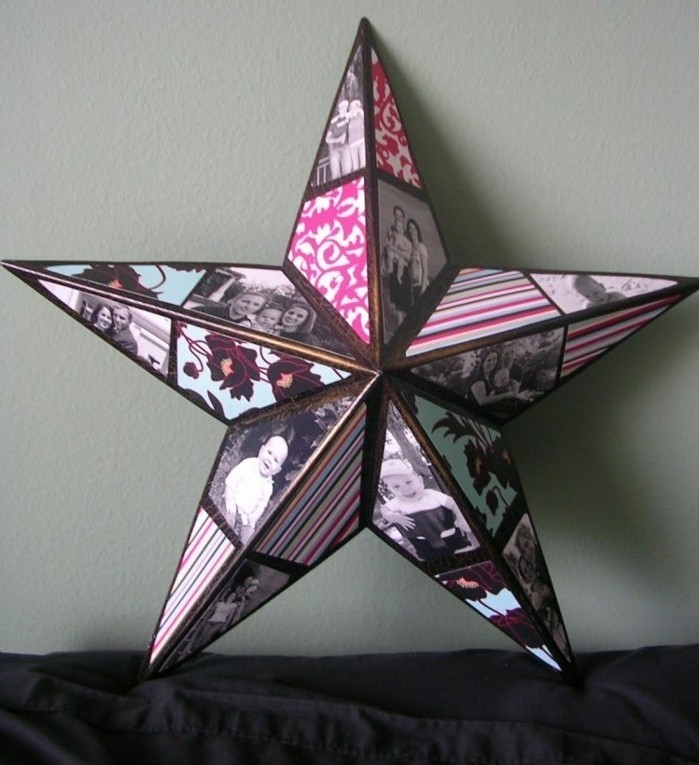 Personalized wooden bowls – cute and very easy to make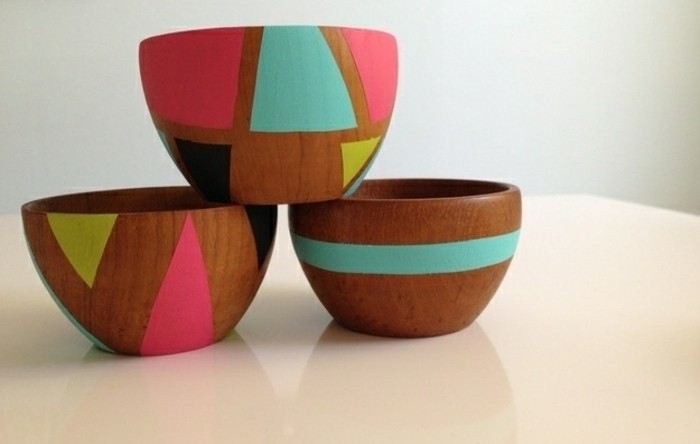 And here is an adorable Valentine's day idea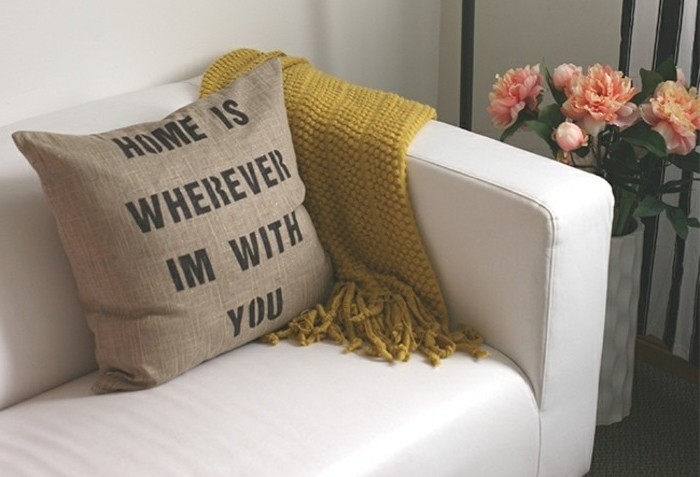 How about these gorgeous DIY Christmas decorations?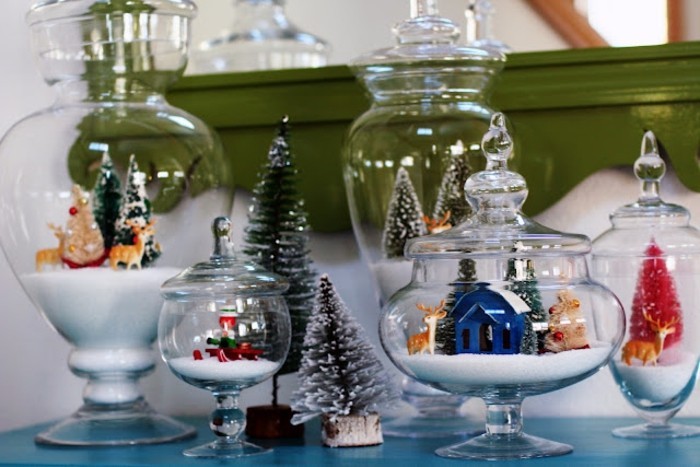 Transform old boxes into gorgeous decorative items, with decoupage. Great idea for a Mother's Day gift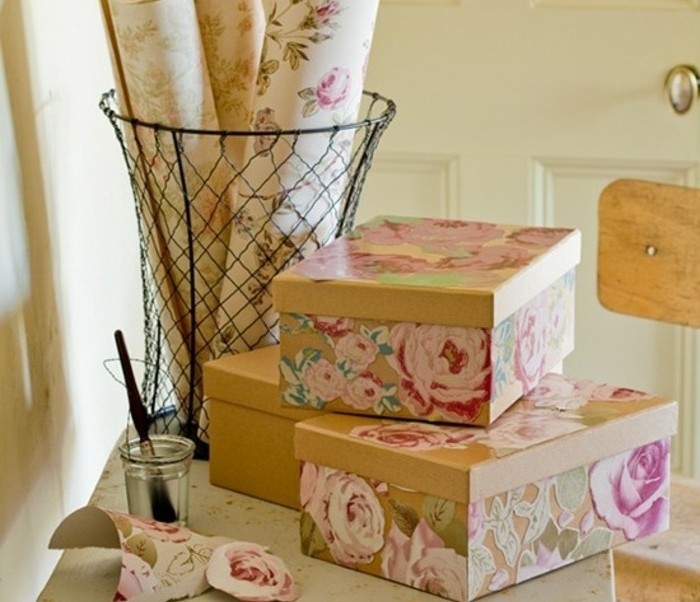 We simply adore these lush, DIY scented candles!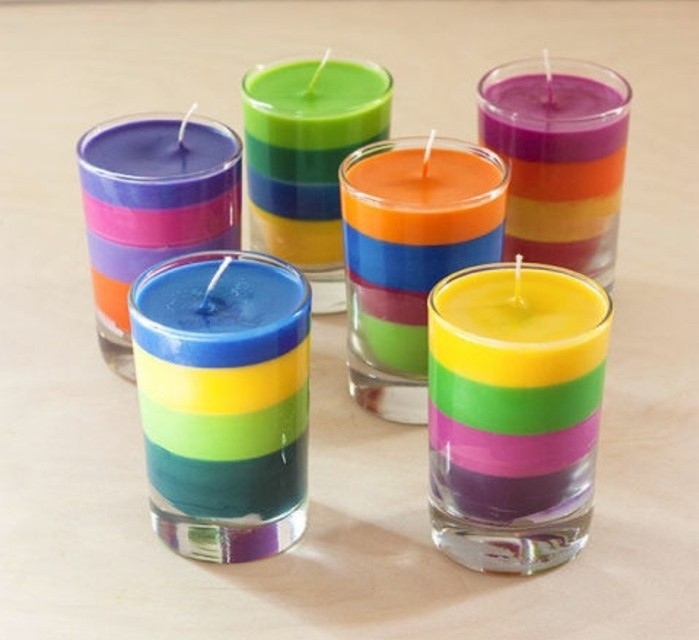 Personalized cushions – a lovely gift for Mother's or Father's day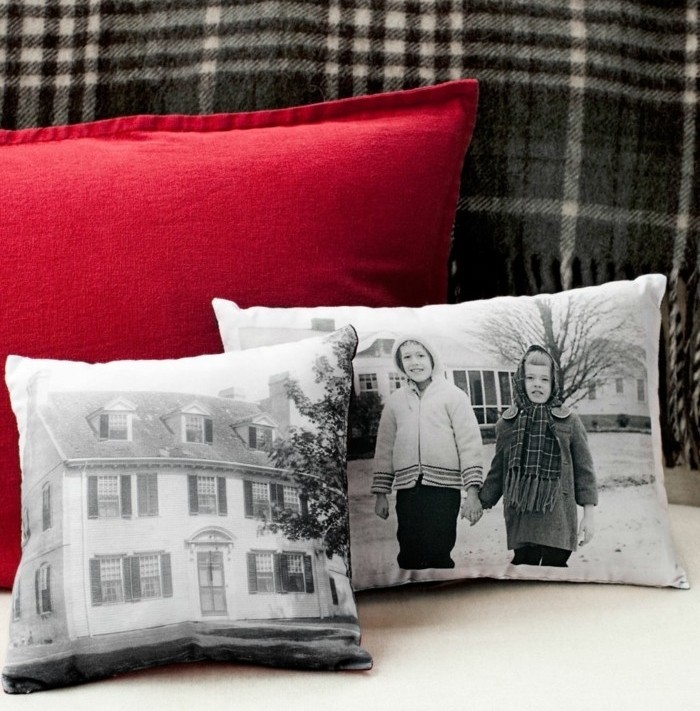 The book-lovers in your life will treasure these jewel-like bookmarks!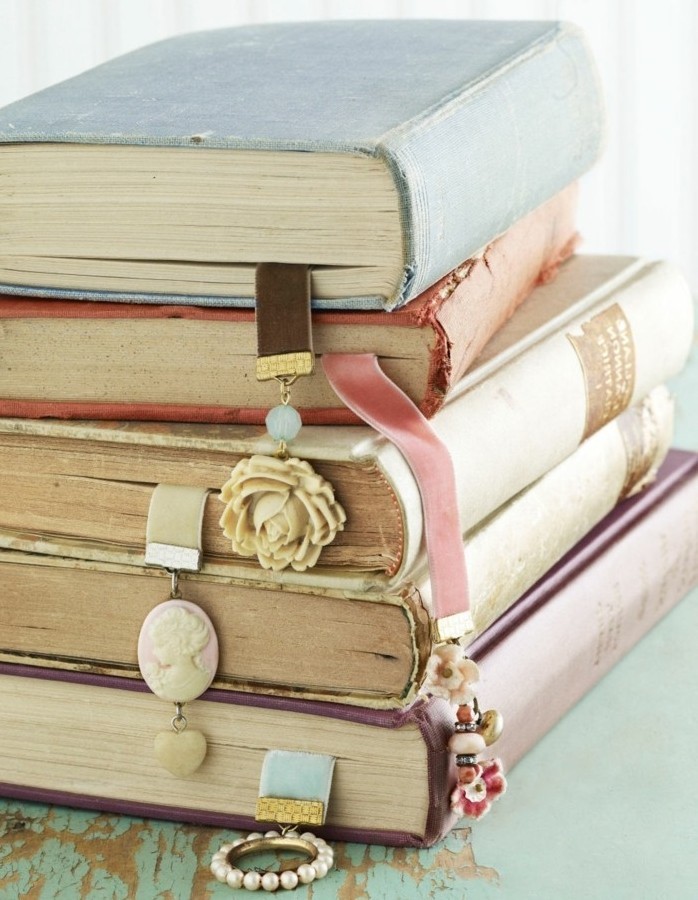 Learn how to make Father's day bookmarks in this cool video (very kid-friendly DIY idea):
Instagram photos, transformed into gorgeous and unique greeting cards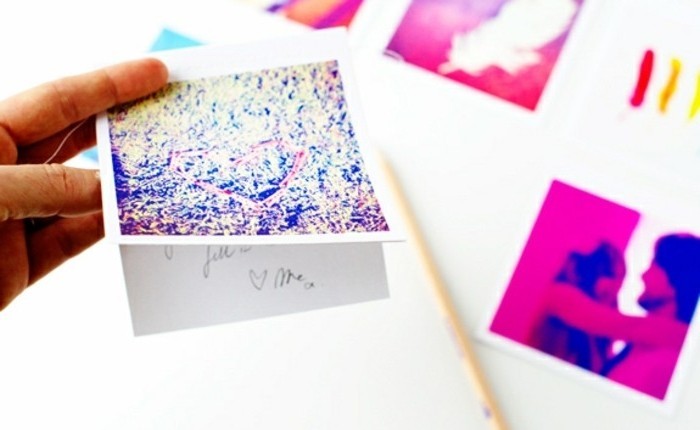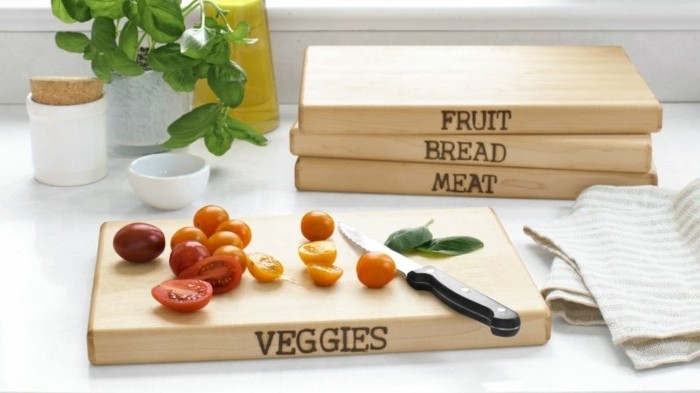 Homemade gift ideas to die for – Christmas themed salt and pepper shakers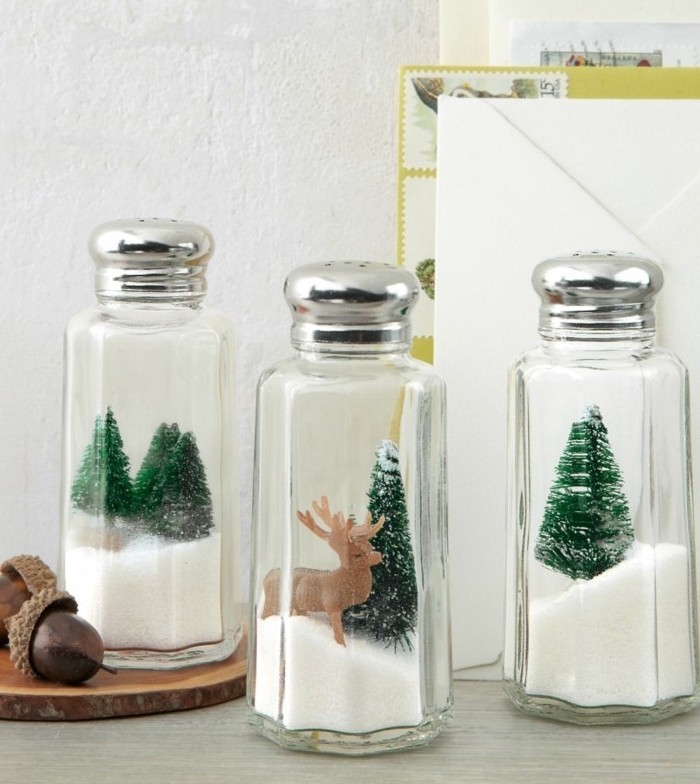 These knitted coasters are fun and easy to make, even if you are still a beginner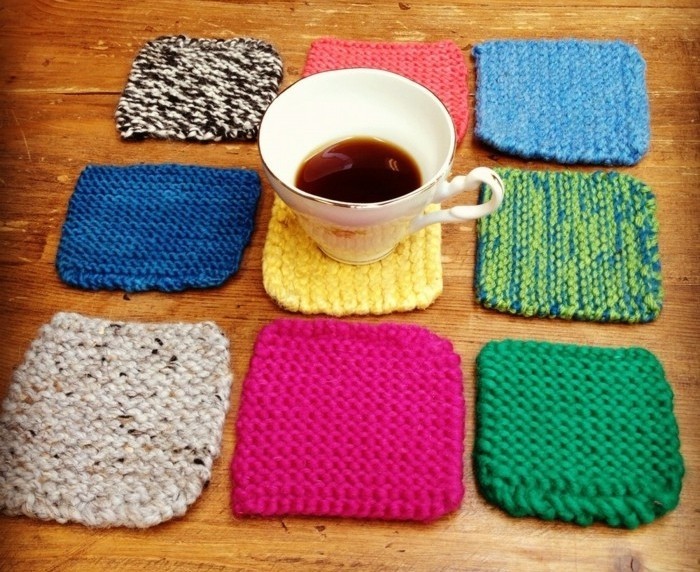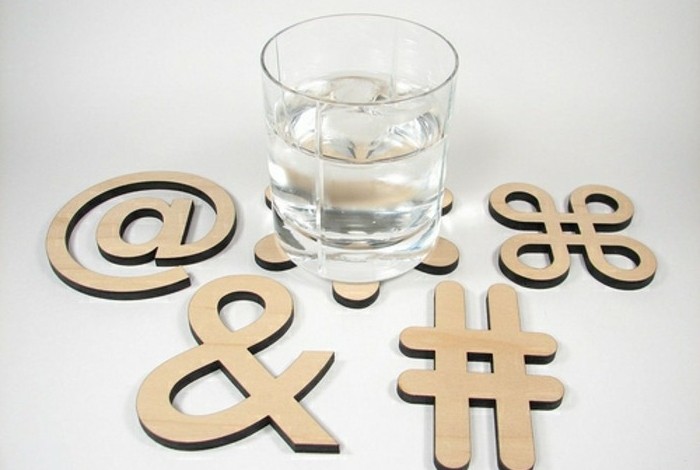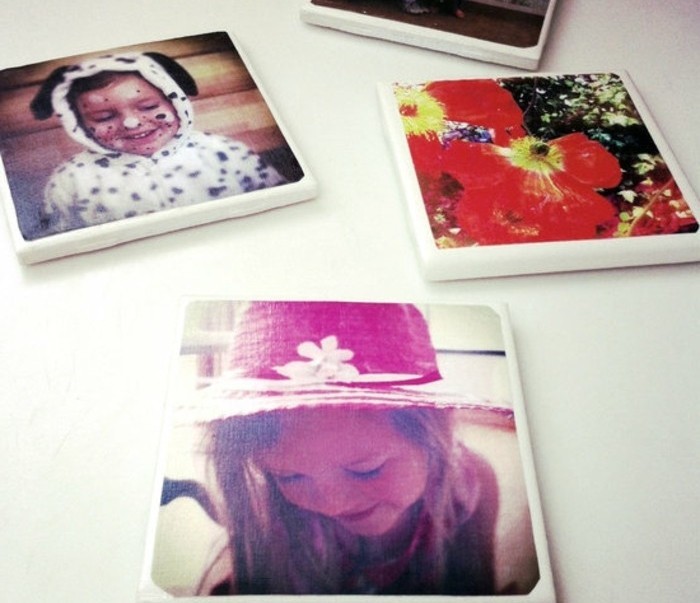 Lavender-scented, vegan homemade soaps – a cute and thoughtful idea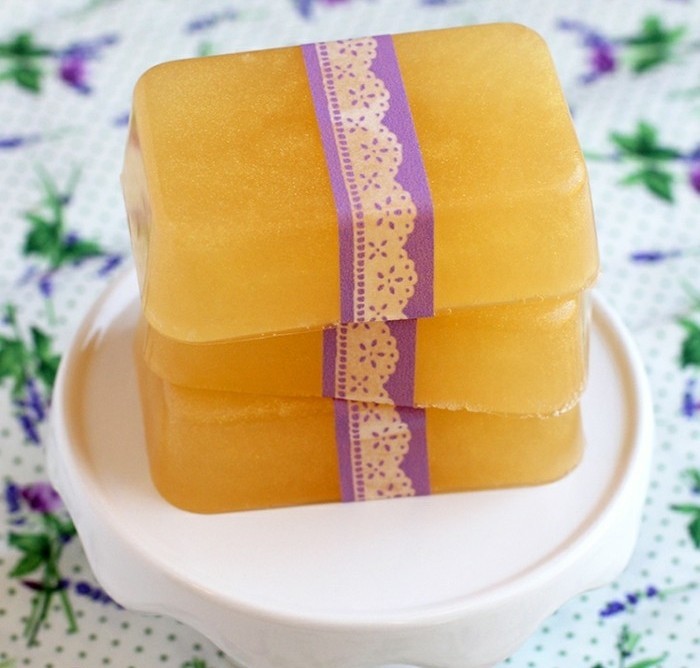 Why not wrap the soaps in a cute and creative packaging?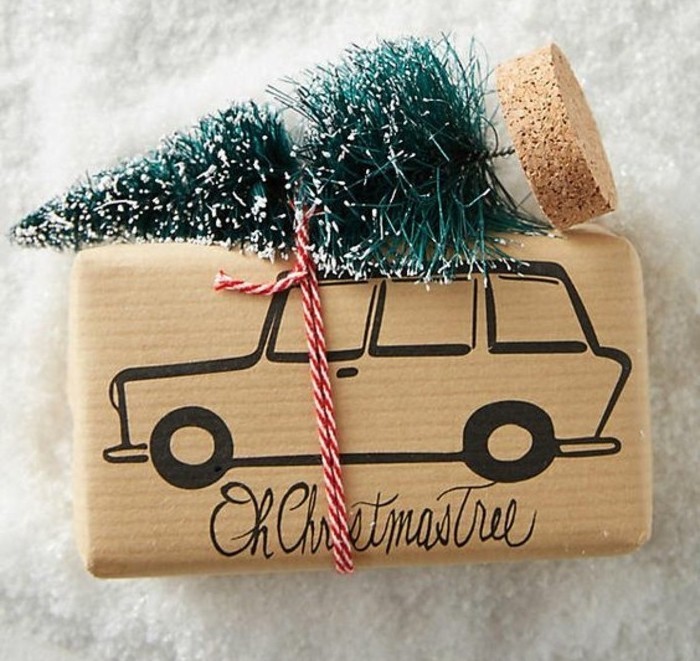 More excellent Christmas DIY ideas
Handmade Kindle, tablet,or mobile phone covers are an awesome idea for any occasion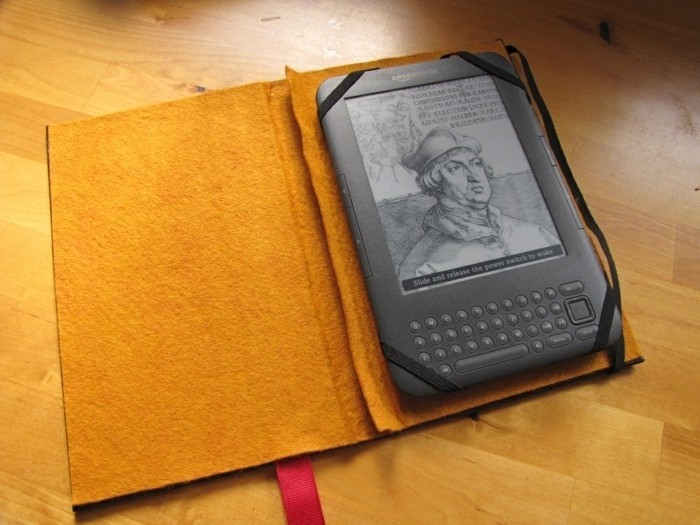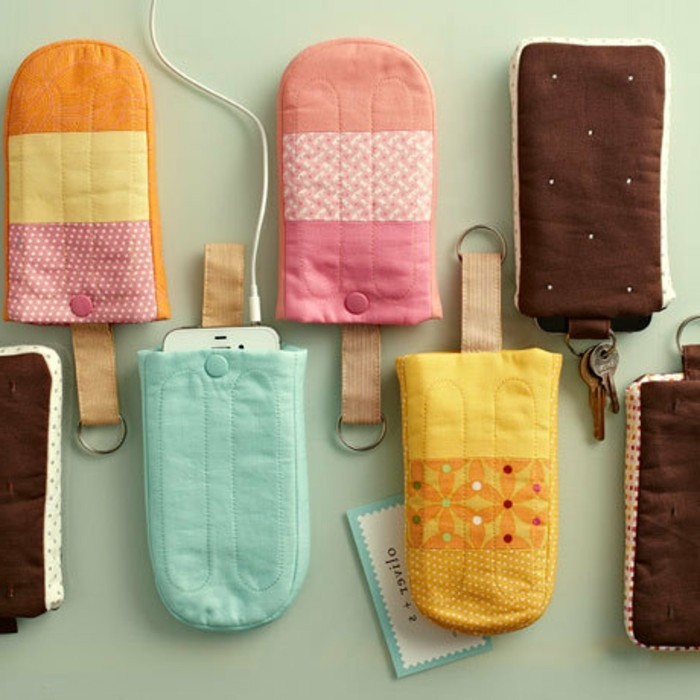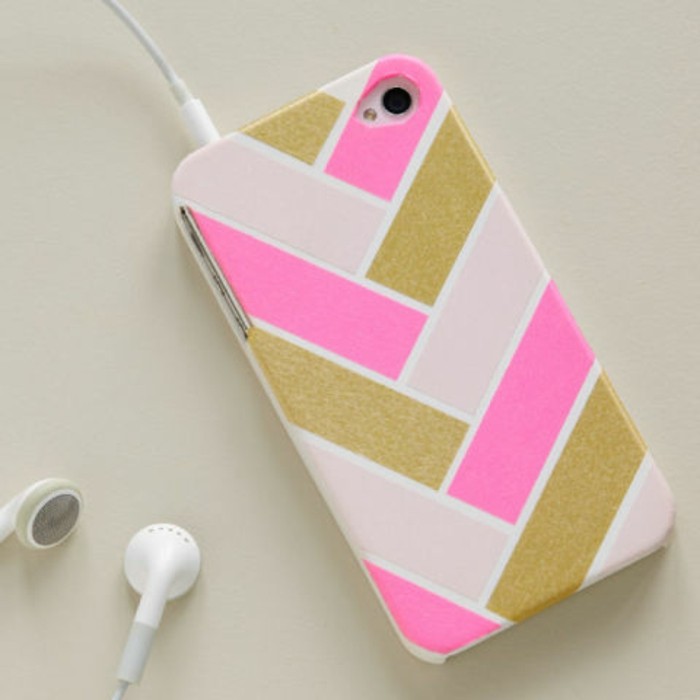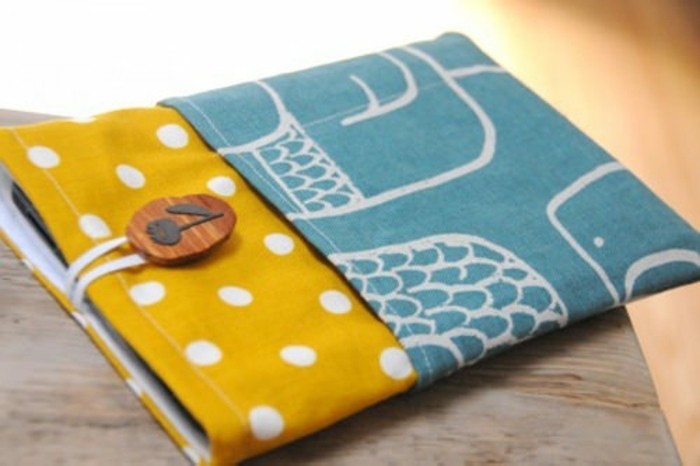 A DIY hamper, designed especially for coffee aficionados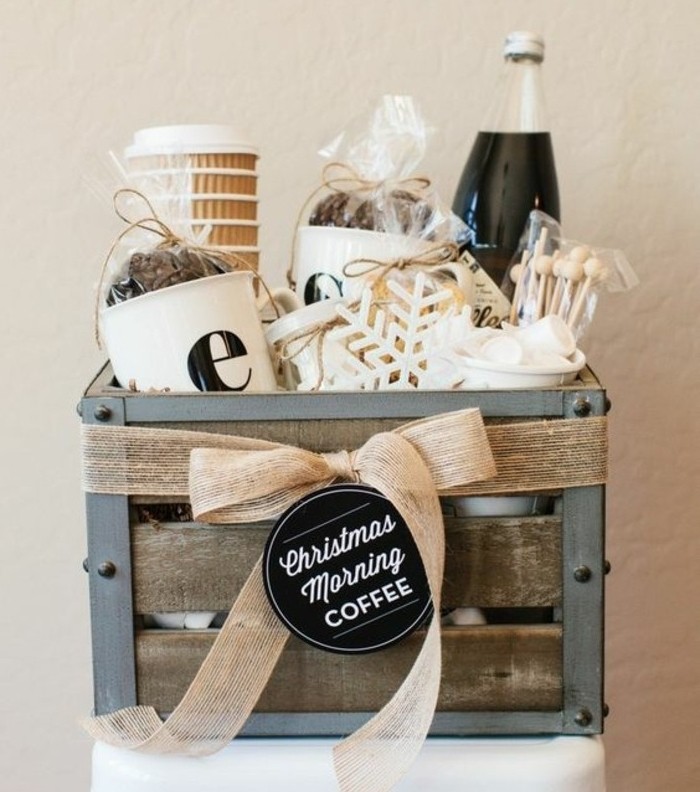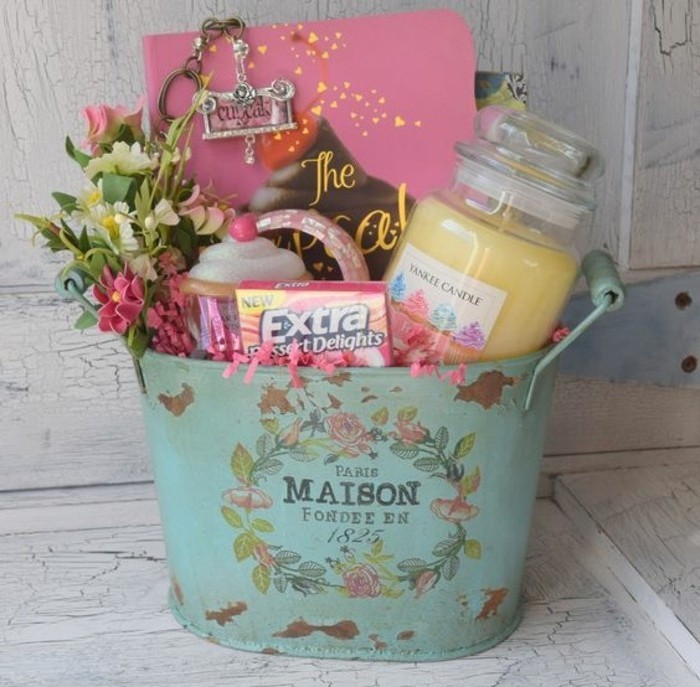 A fun and cheeky Christmas gift idea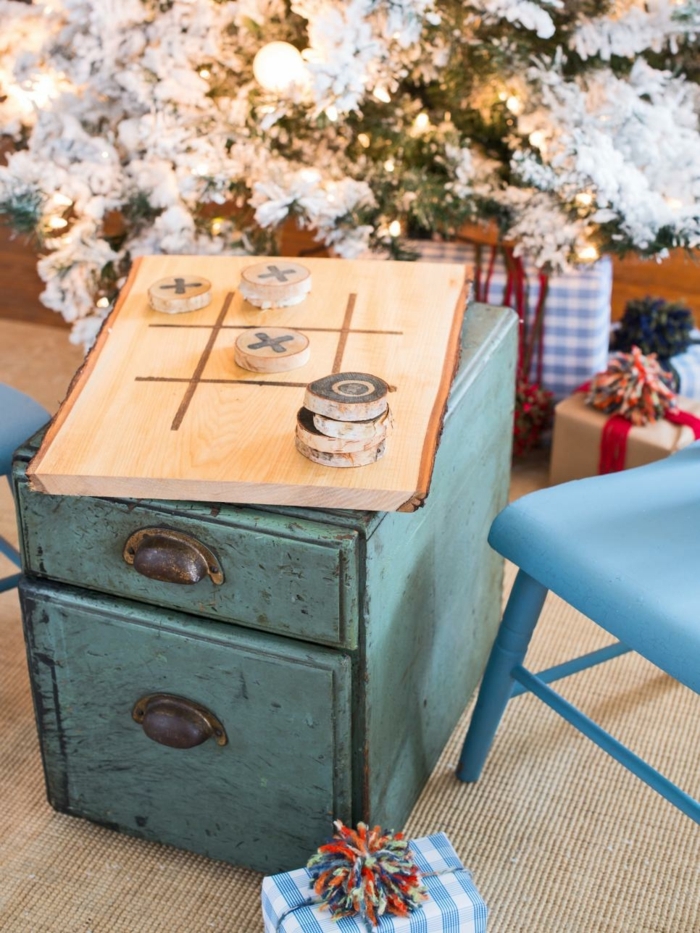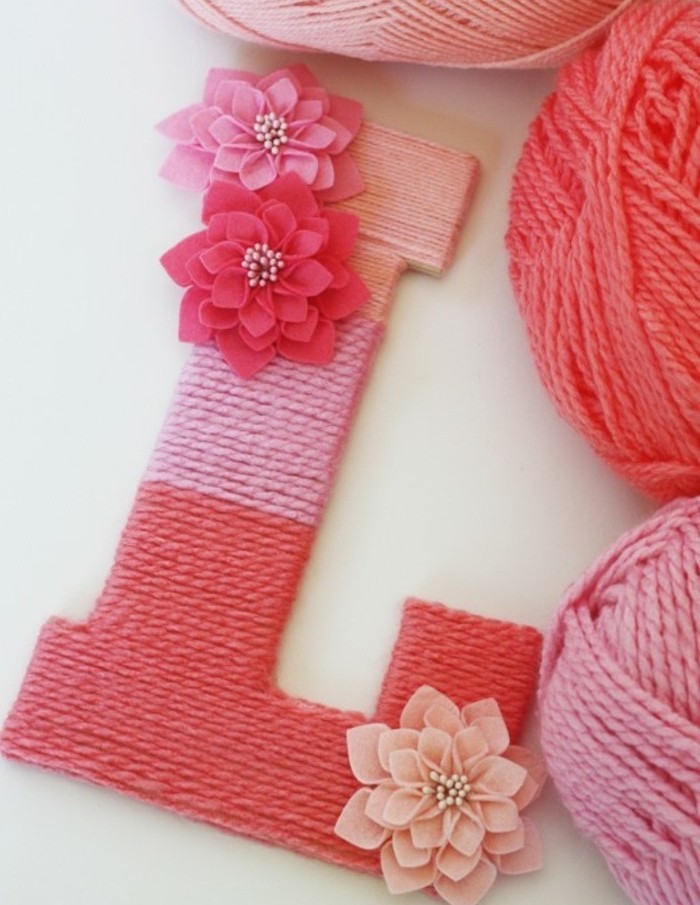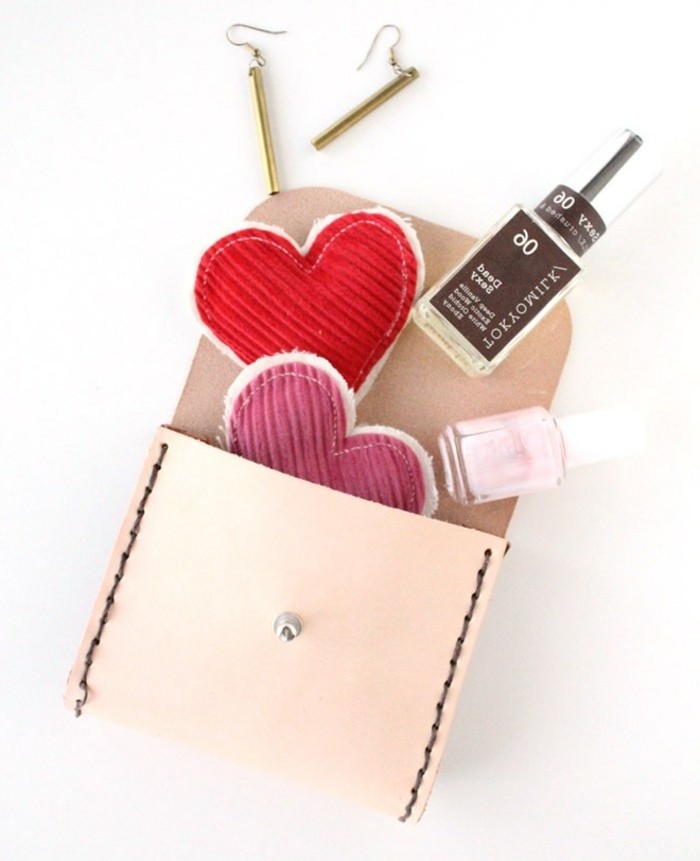 Gorgeous candle holders – another cool suggestion, perfect for Christmas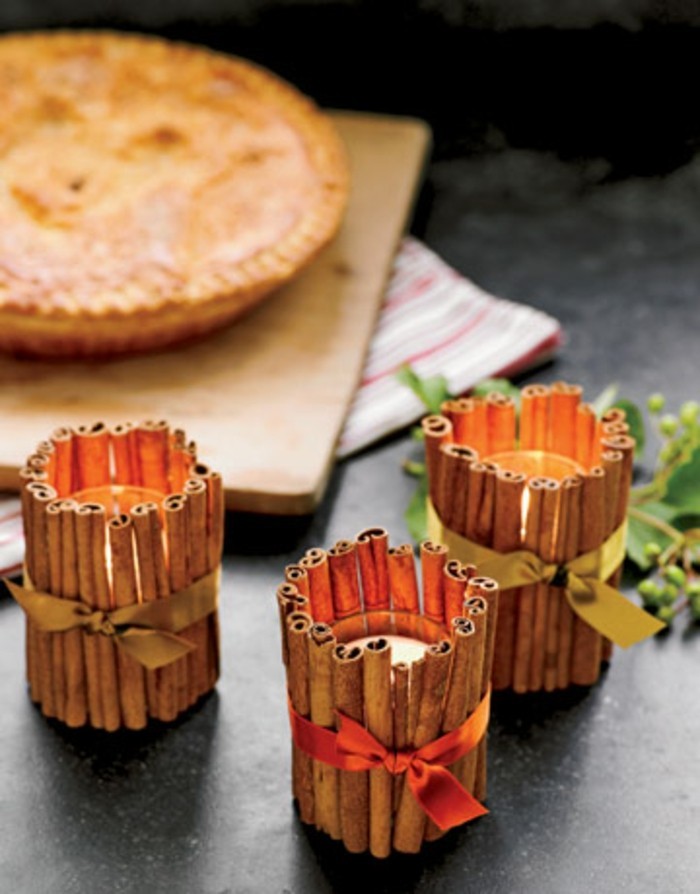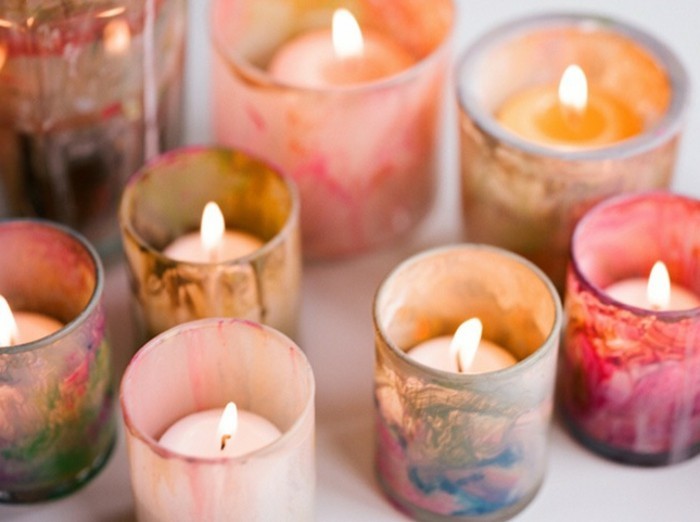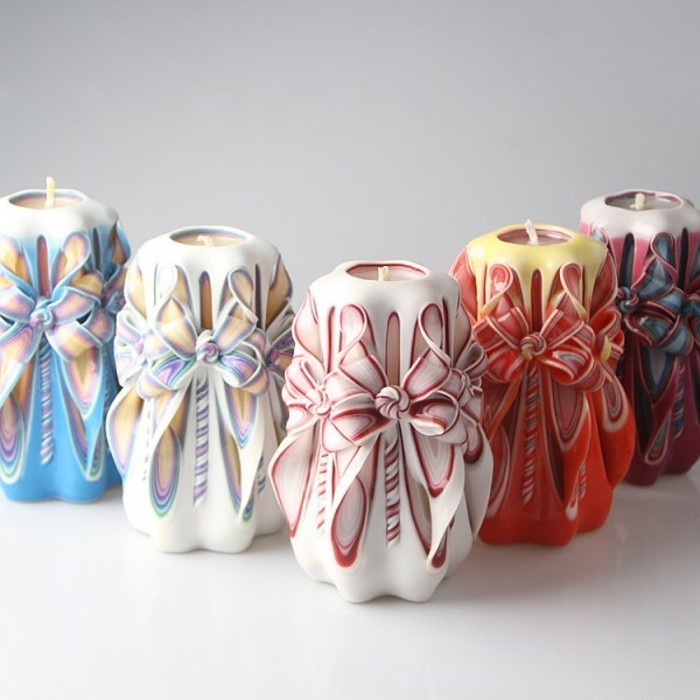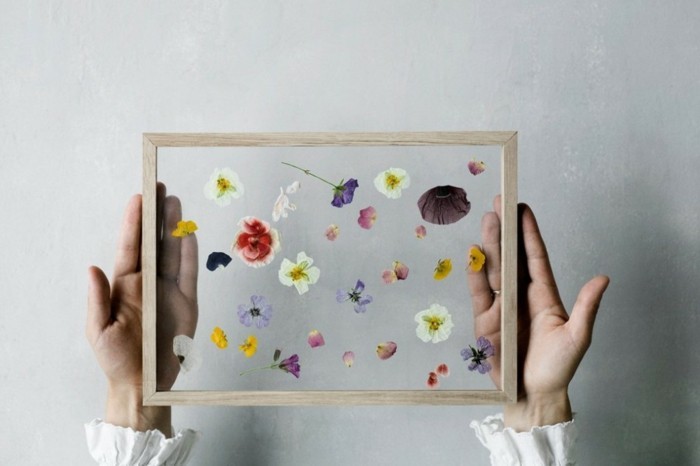 DIY hot chocolate kit – an adorable idea for the colder months of the year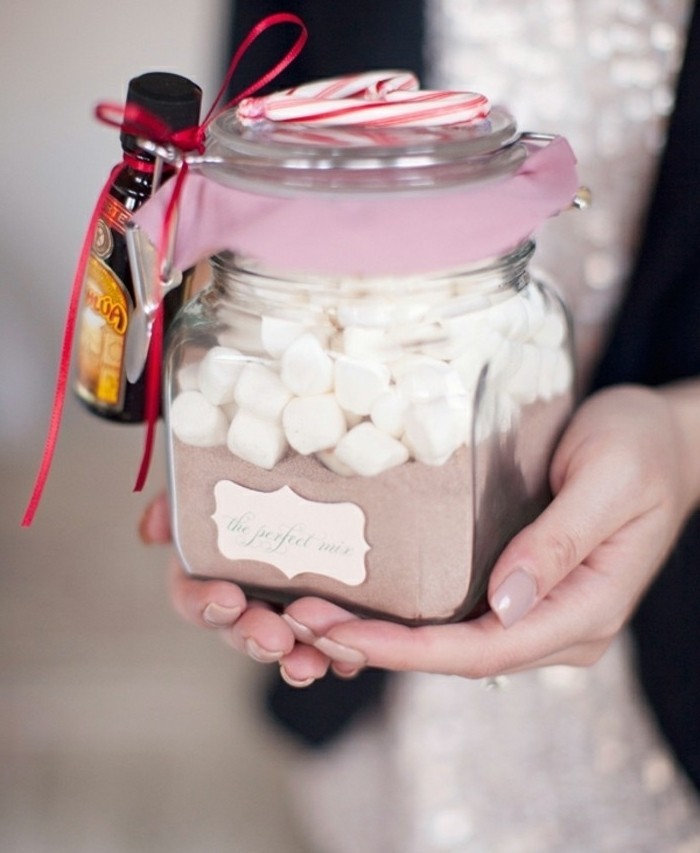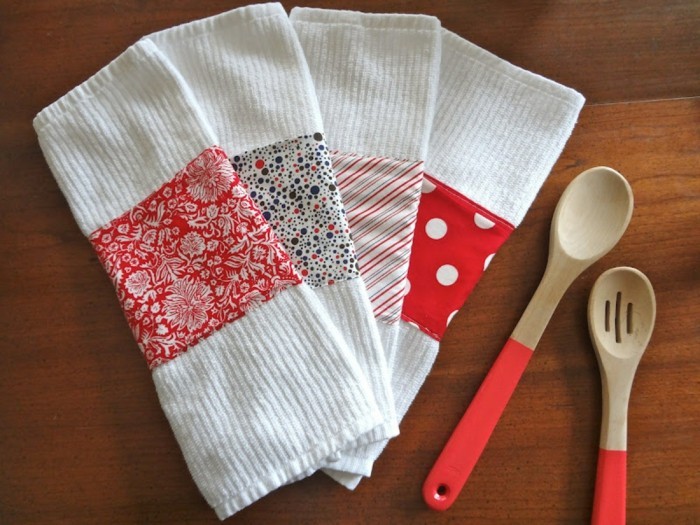 Jewelry boxes and organizers – elegant presents, ideal for Mother's Day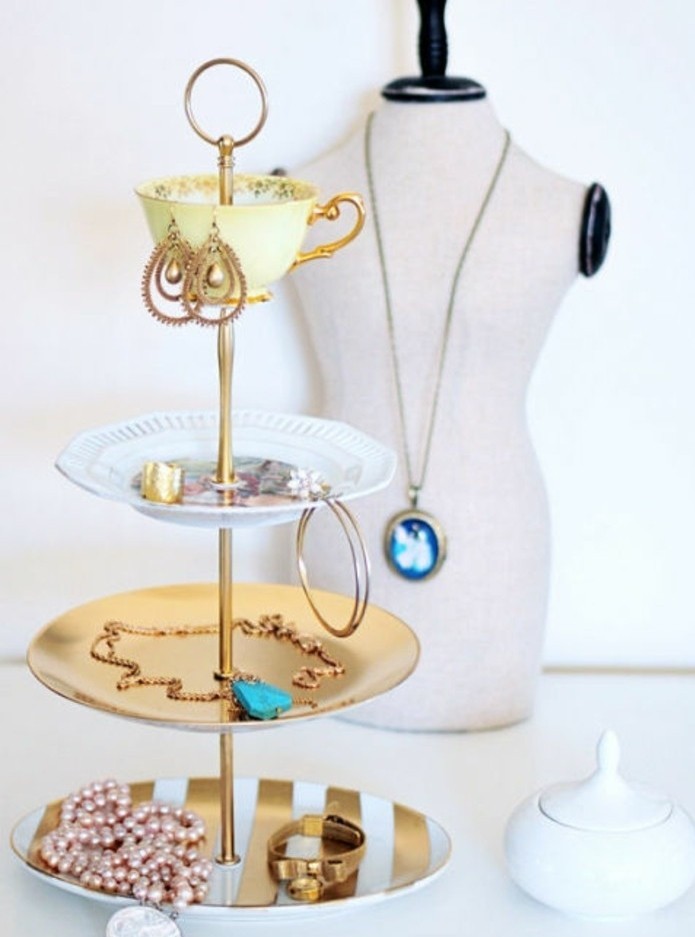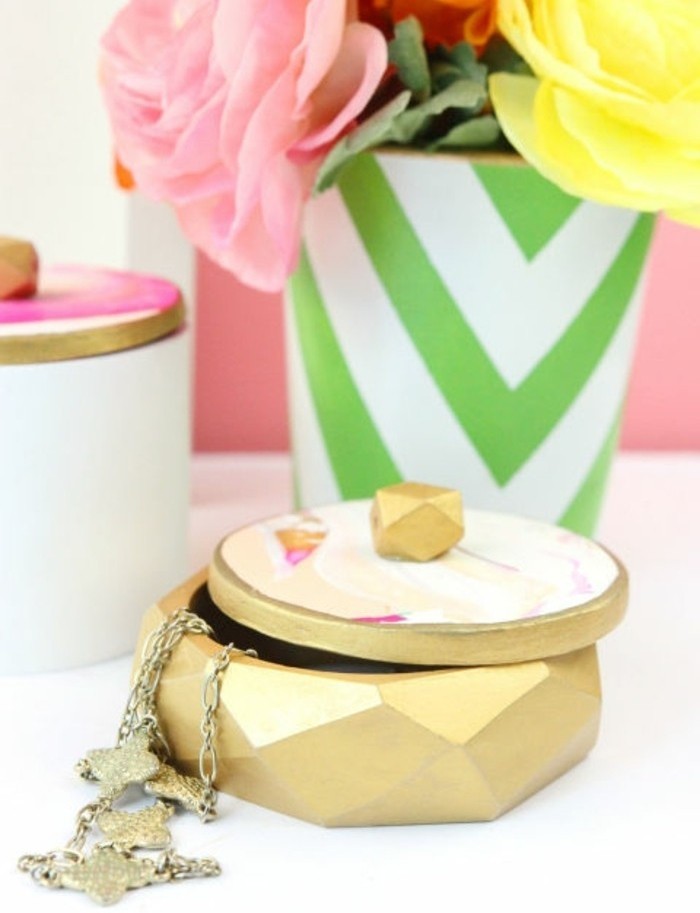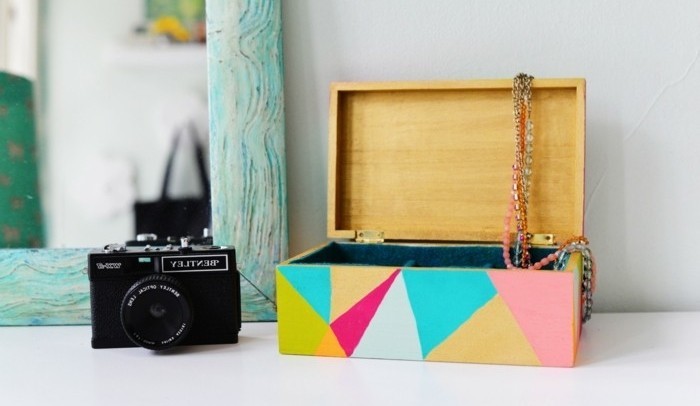 Have a friend who loves traveling? Give them customized memory-boxes to store small items from their trips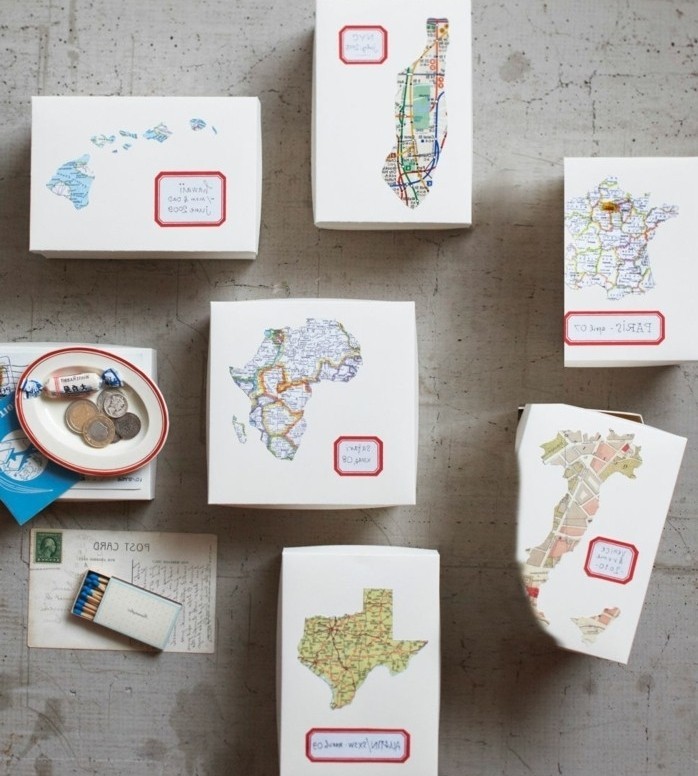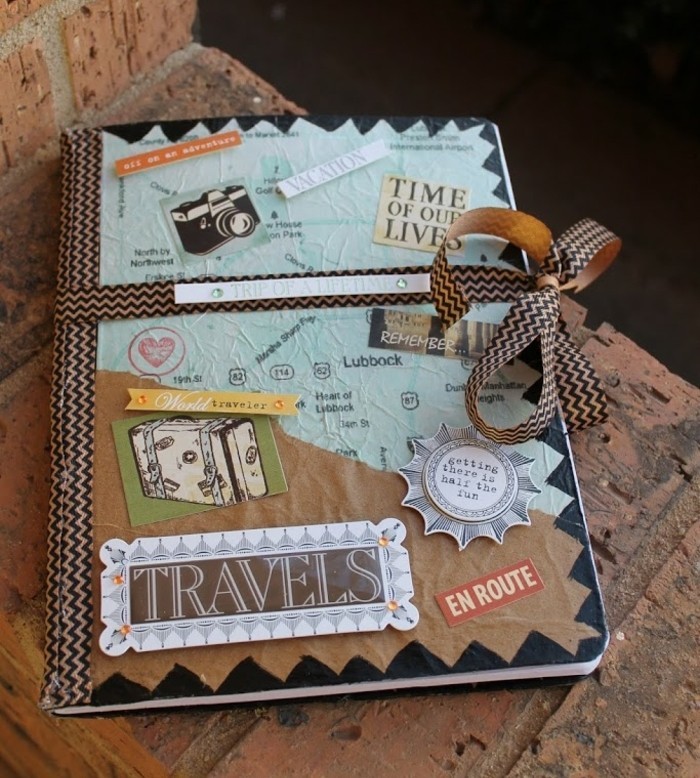 Bottle racks are a great idea for a friend or relative's house warming party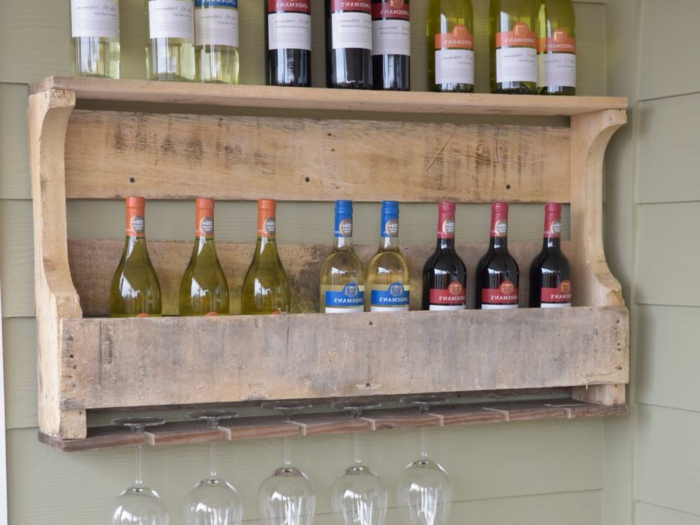 And now, a few creative suggestions for tea-lovers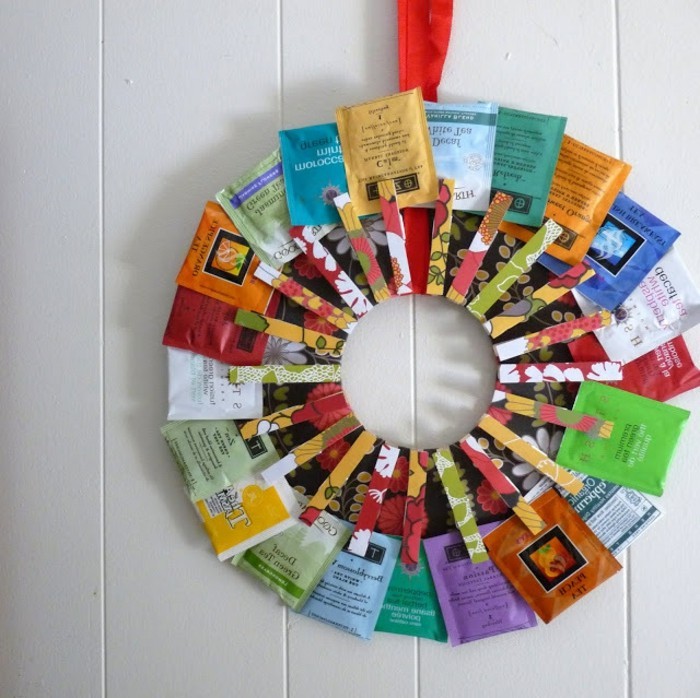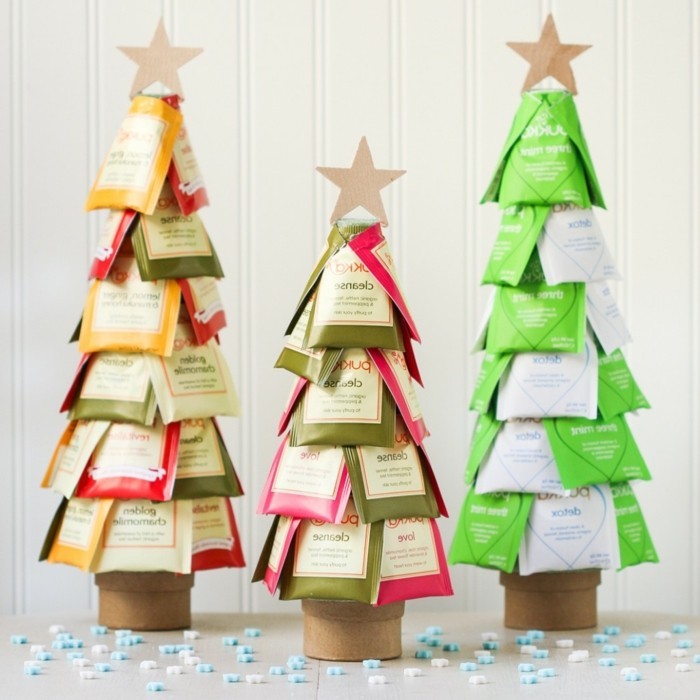 People with a sense of humor will love this Chill Pills candy jar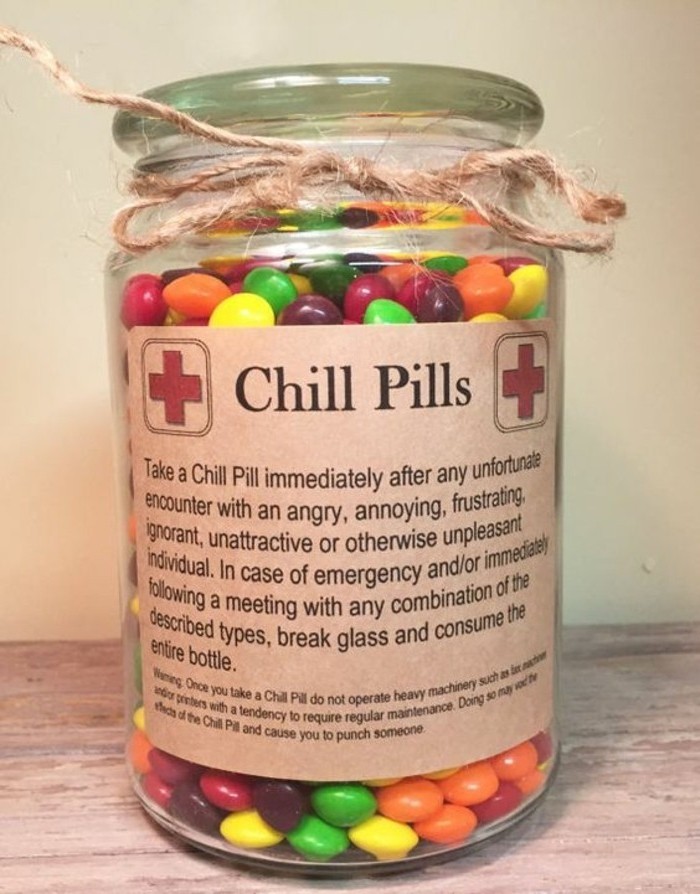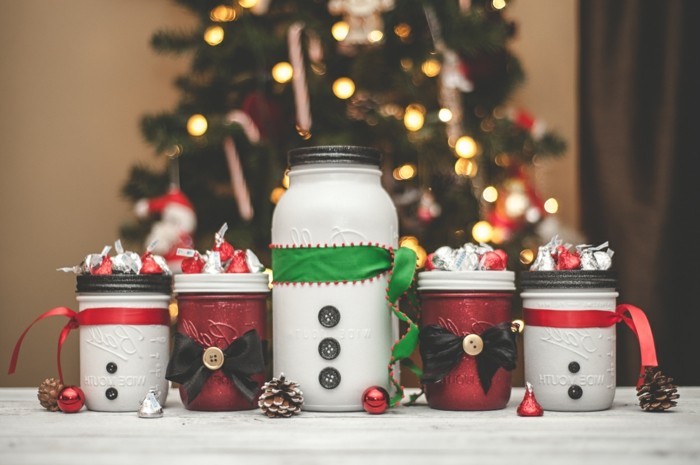 Another delicious idea – brownie mix jar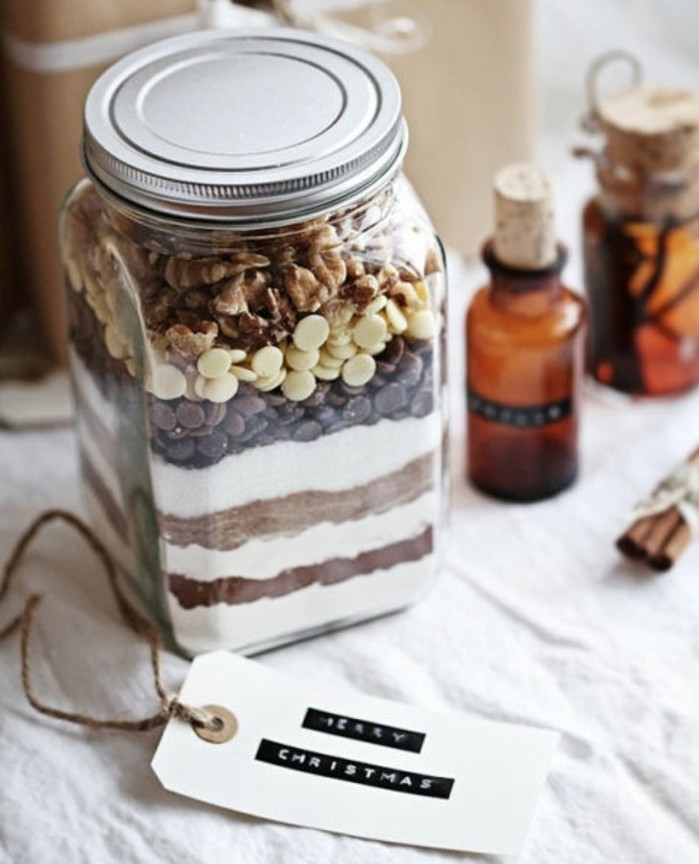 Customized kitchen mitts and utensils – always a good idea for friends who love cooking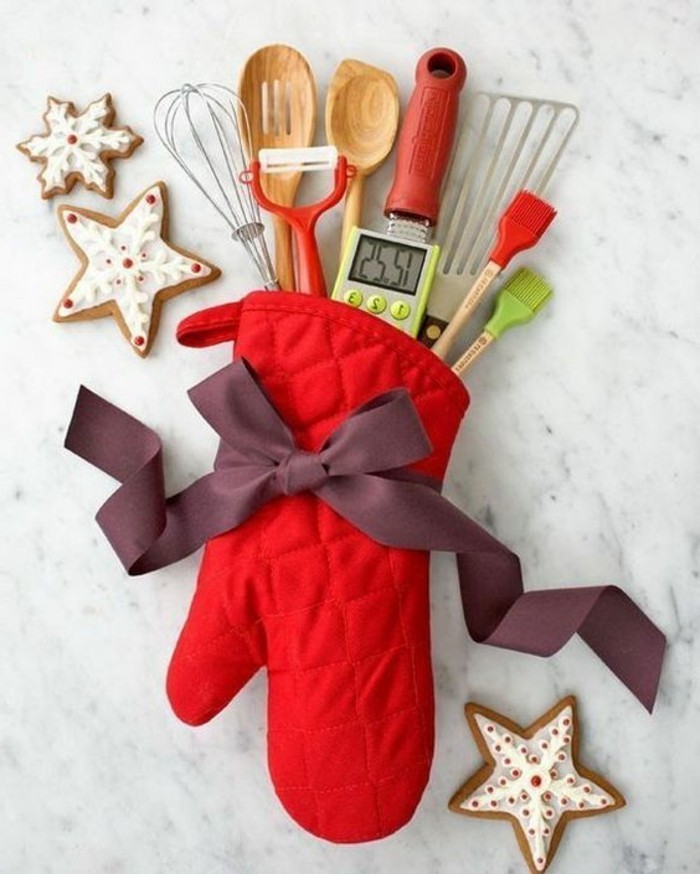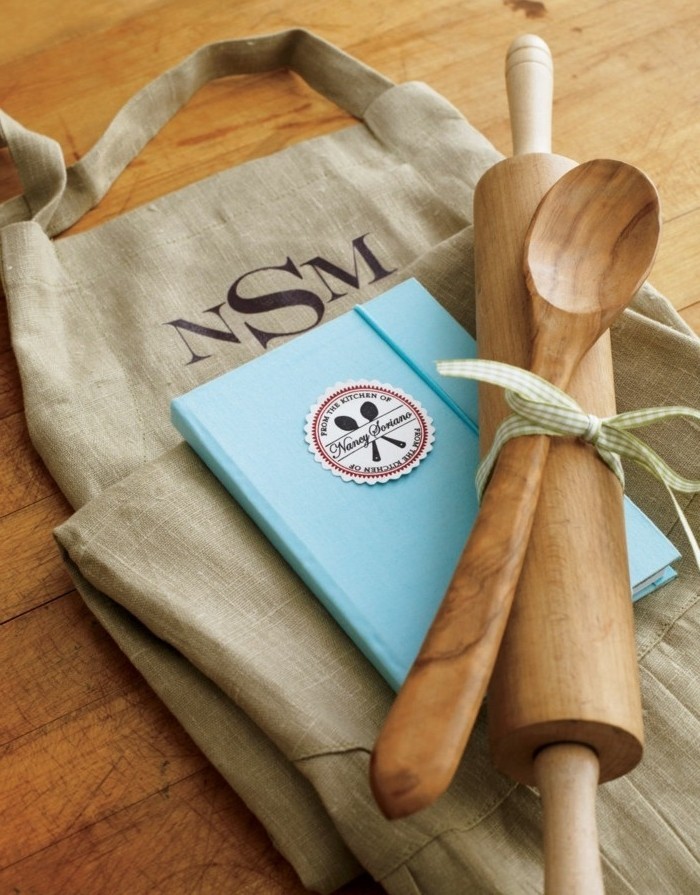 Jewel-like fridge magnets. Perfect for your mom, sister or firend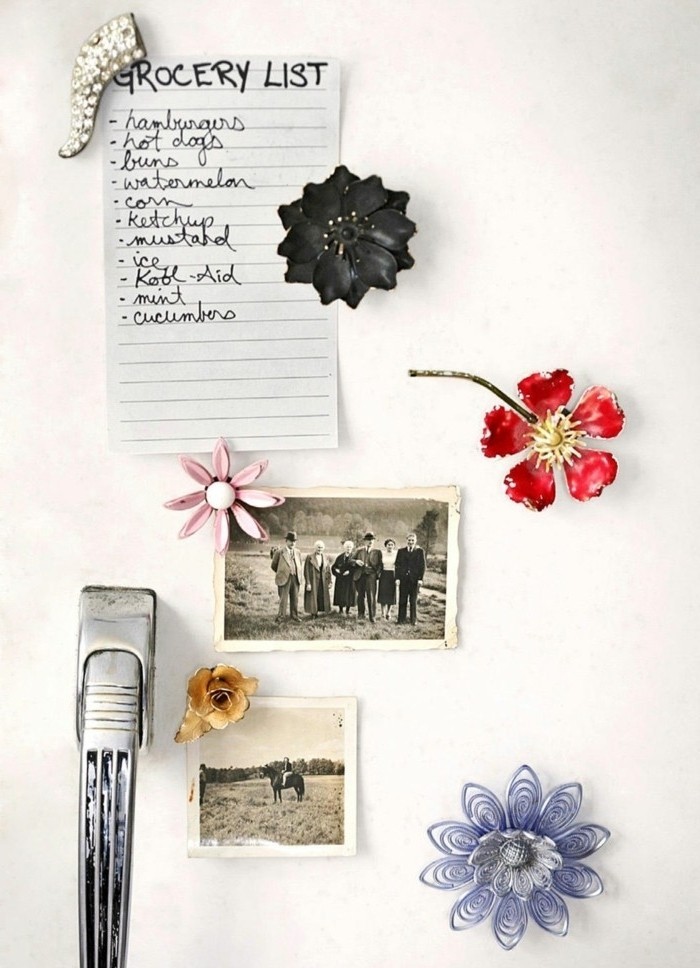 Charming decoupage hangers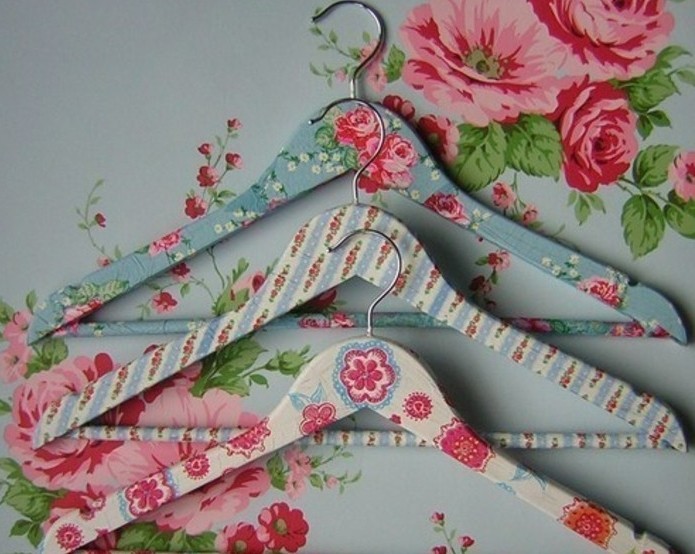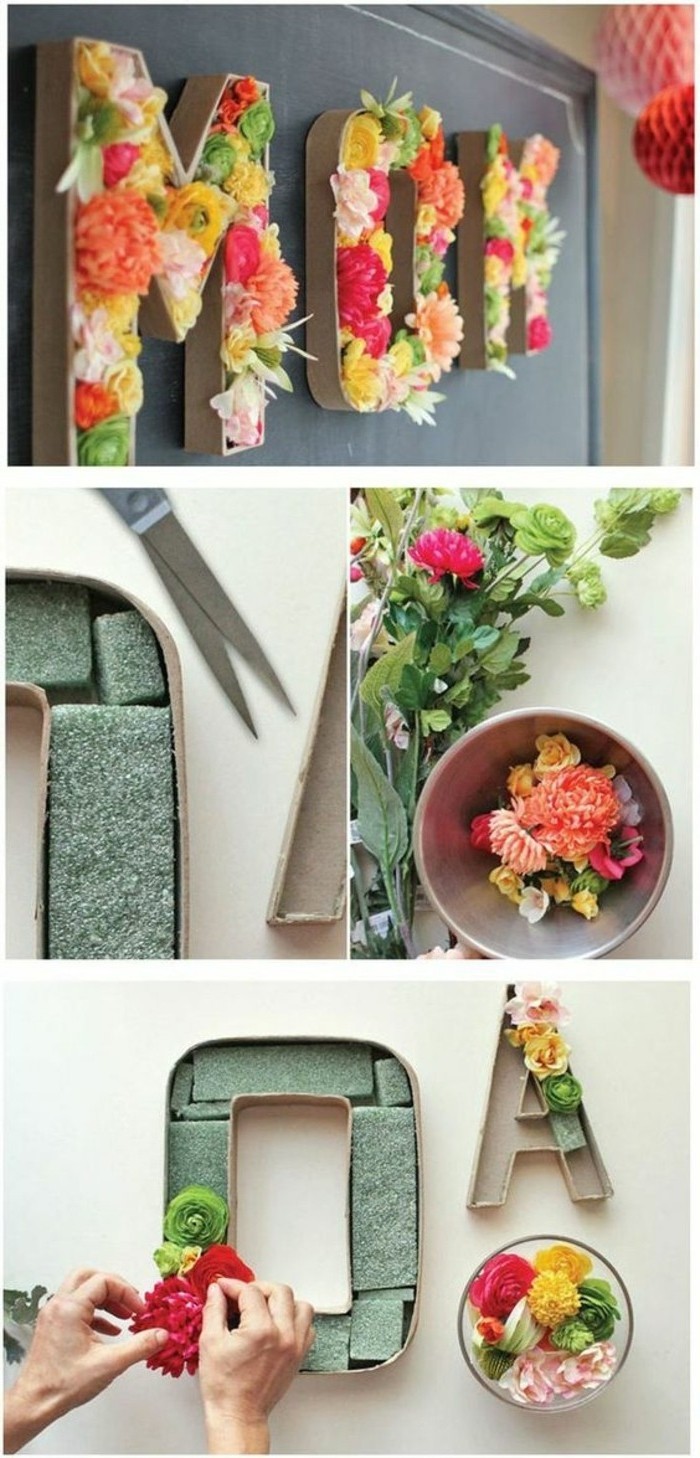 Customized multicolored DIY camera strap. Cool and super easy to make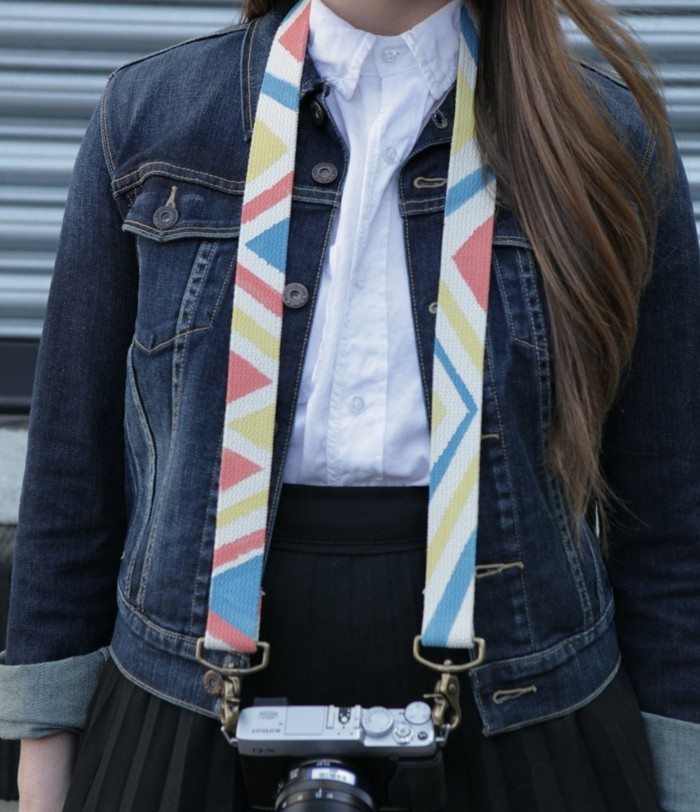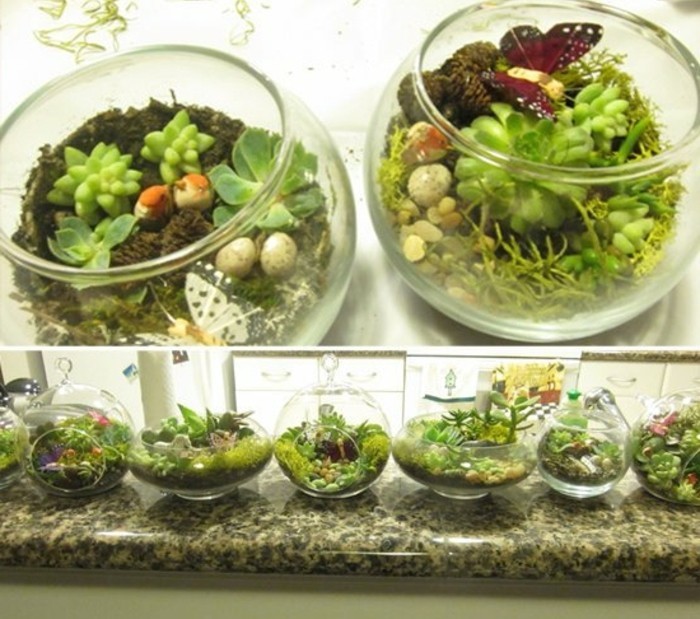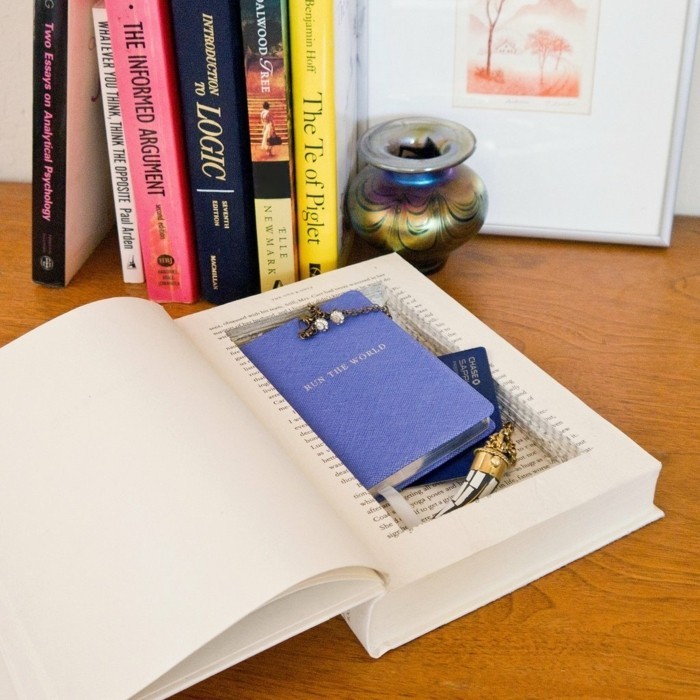 Homemade gift ideas – a lovely floral ceiling decoration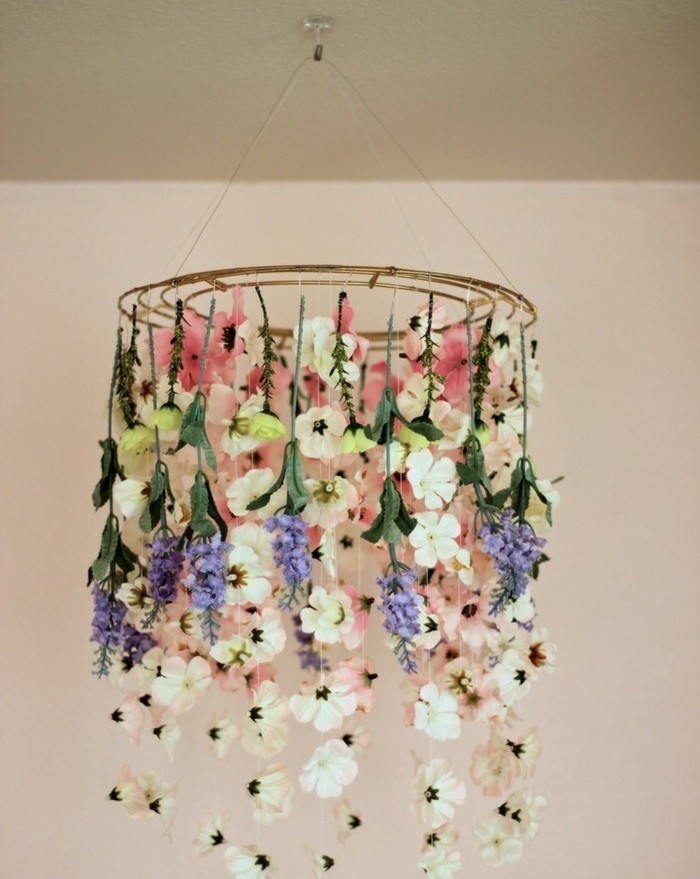 A DIY photo frame – creative present for Father's Day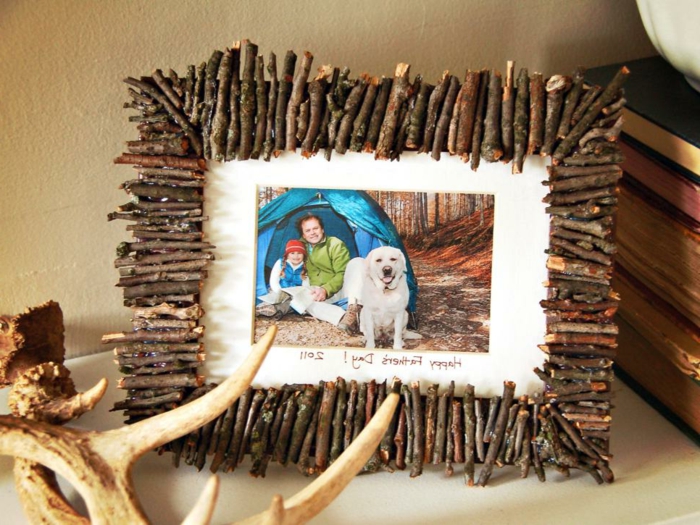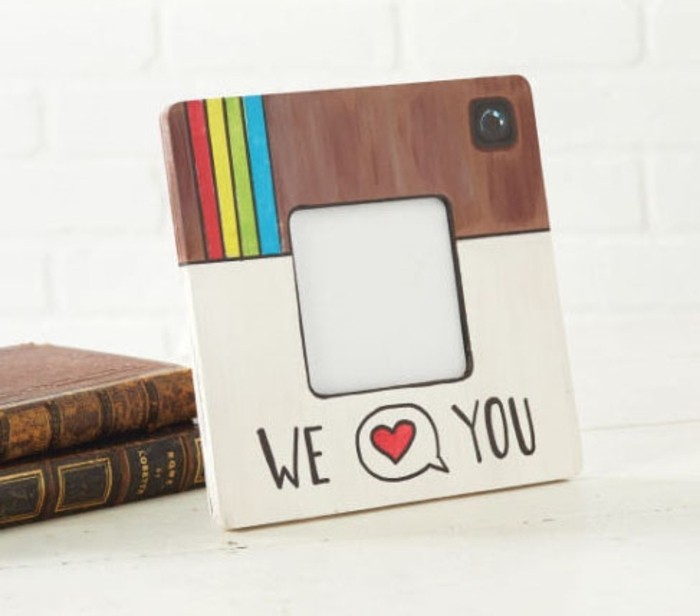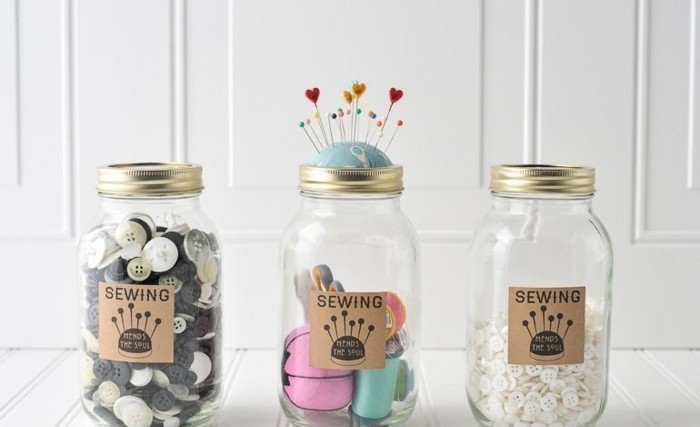 How about a stylish cookbook stand?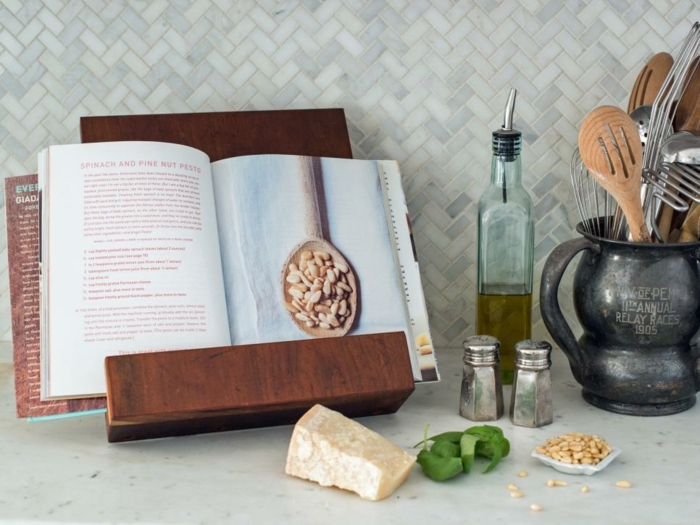 A mousepad featuring a gorgeous design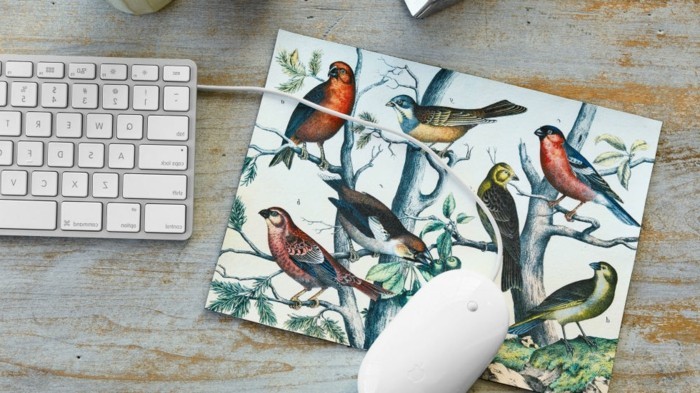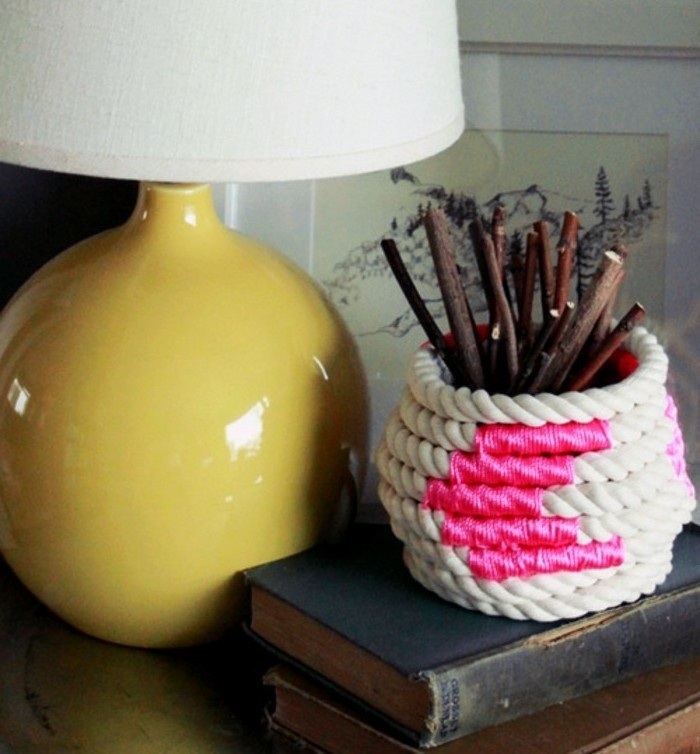 A monogrammed serving tray. Perfect for breakfasts in bed!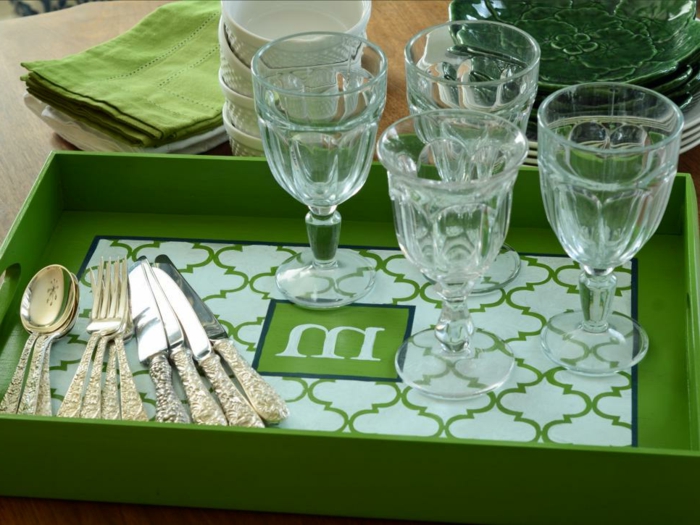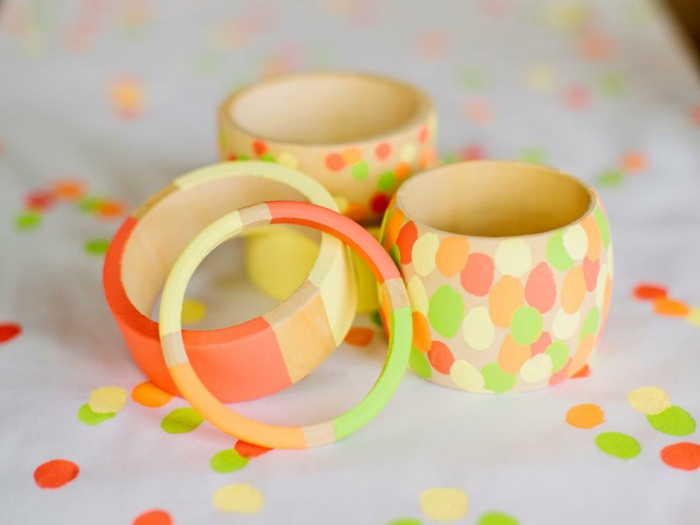 Adorable Valentine's day gift idea