The sweetest gift ideas for your grandma Christmas 2021
It is that time of the year when Christmas gift planning is in full swing. The holidays are all about family time, joy, home-baked cinnamon cookies, and gifts! You want to make everyone around you happy, and give them a gift that they will enjoy and also use. But what about grandmas? They always say they don't want or need anything except to spend some time with the whole family. So, they can be the hardest to shop for during the winter holidays. In this article, you will find the sweetest gift ideas for your grandma that she will get to enjoy and use all year round. These gifts we have selected will surely put a smile on every grandma's face! So, here is our list of the best gifts you can put under the Christmas tree that your grandma will absolutely adore:
Grandmas make the holidays a time of joy and tasty homemade dishes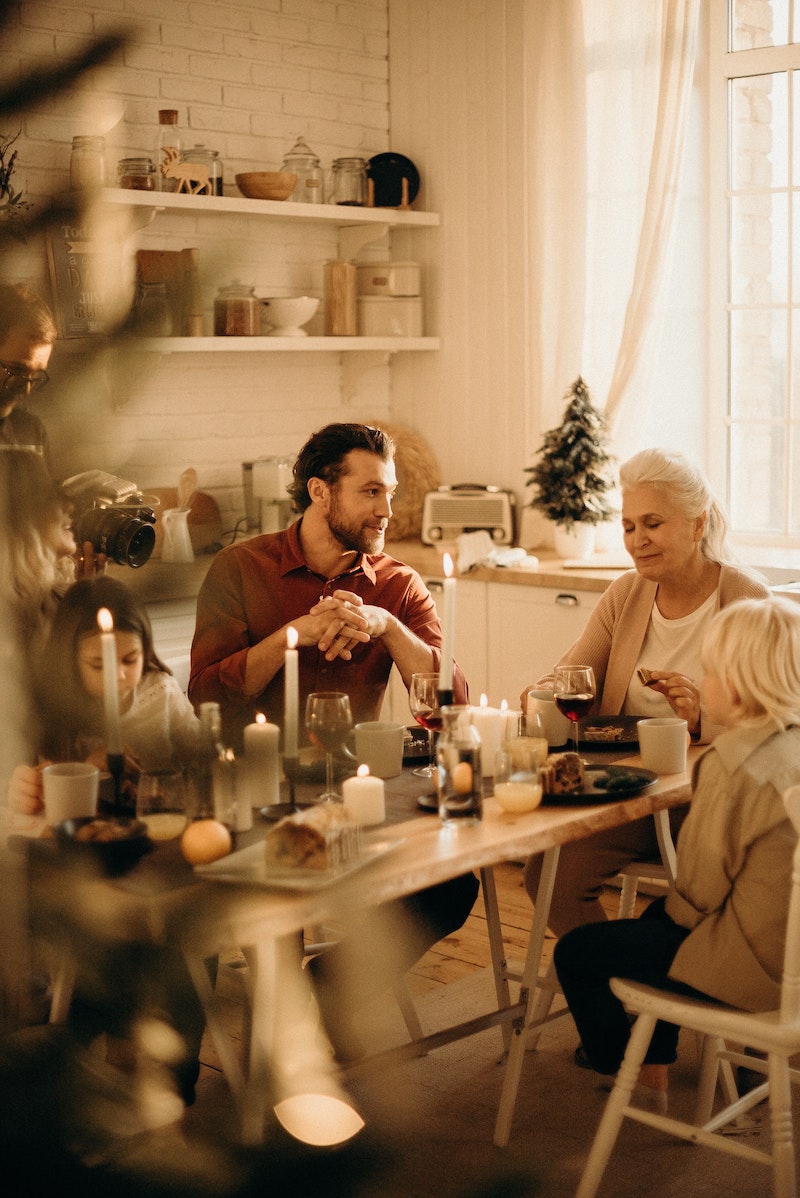 Spending quality time with her grandchildren is the best gift a grandma can ask for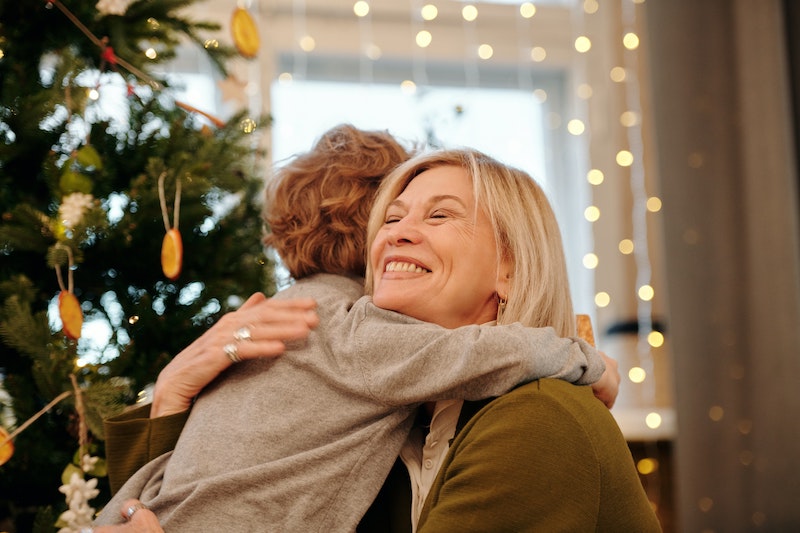 If there is something grandmas love more than their family, it is pictures of their family! So, why not make your grandma the happiest this Christmas with a personalized family photo album. You can create one as a DIY project or order a customizable photo album with your grandma's name on the cover. The rest is easy: just print your favorite family photos and stick them in the album. Let your kids add an extra personal touch by sticking some stickers on the pages or even tracing their hands with a pen. We promise you that this is one of the sweetest gift ideas for your grandma! Let see some ideas:
A cute DIY project for a Christmas gift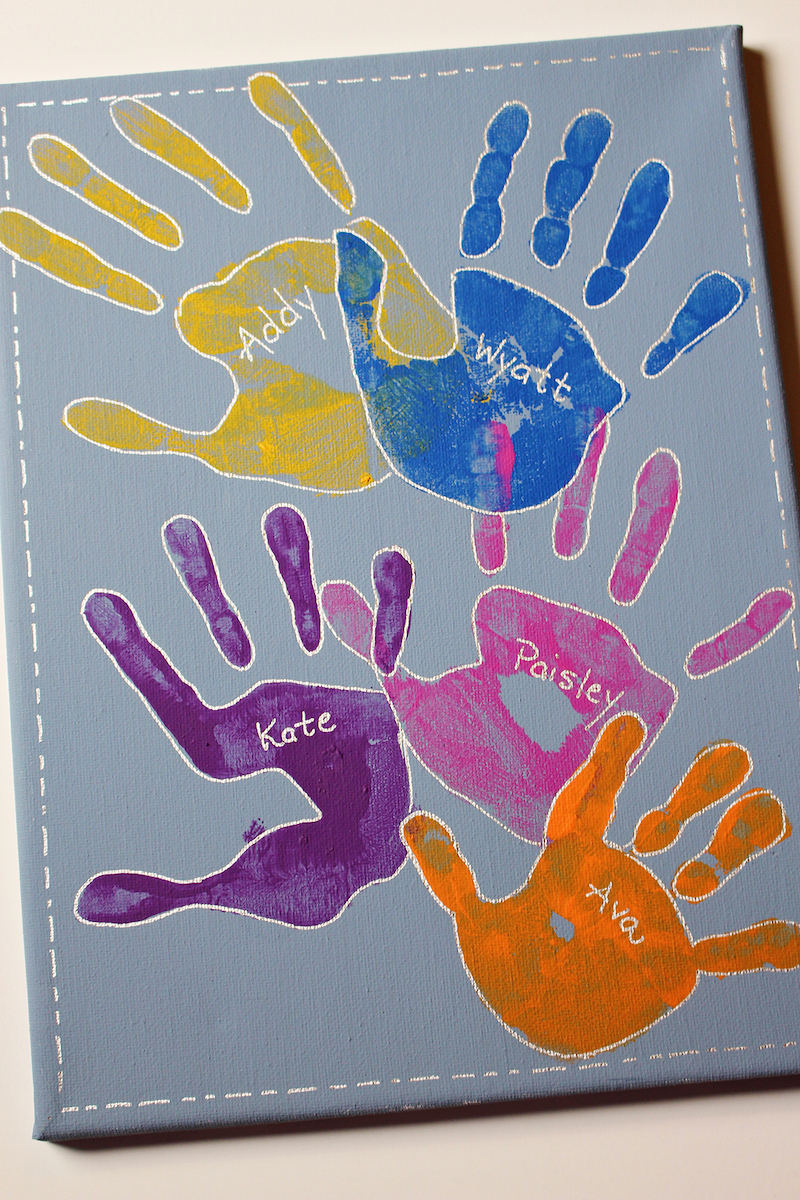 Grandmas love to brag about how cute their grandchildren are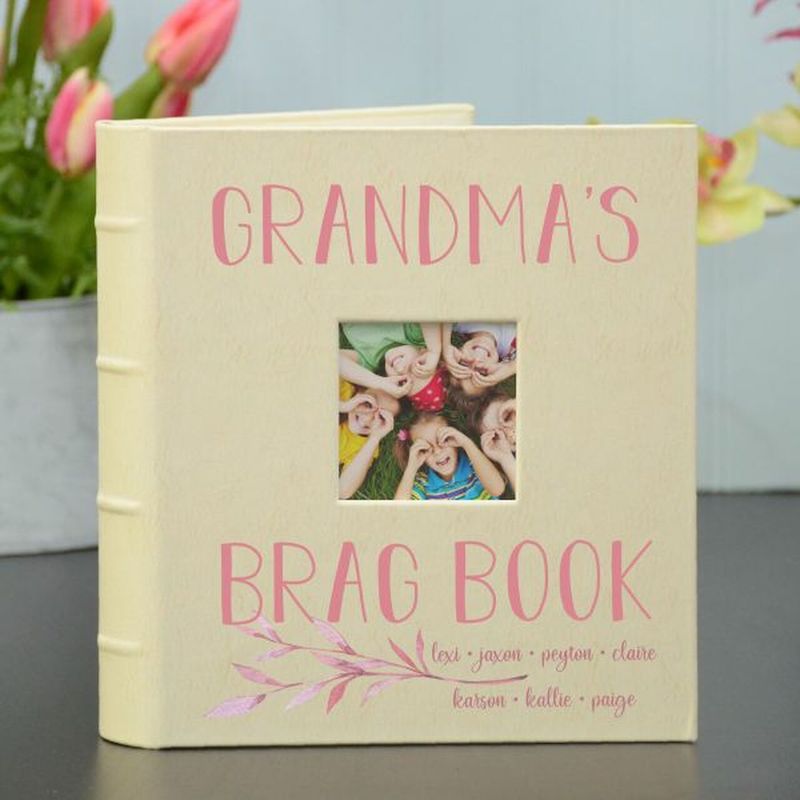 A personalized gift your grandma will cherish forever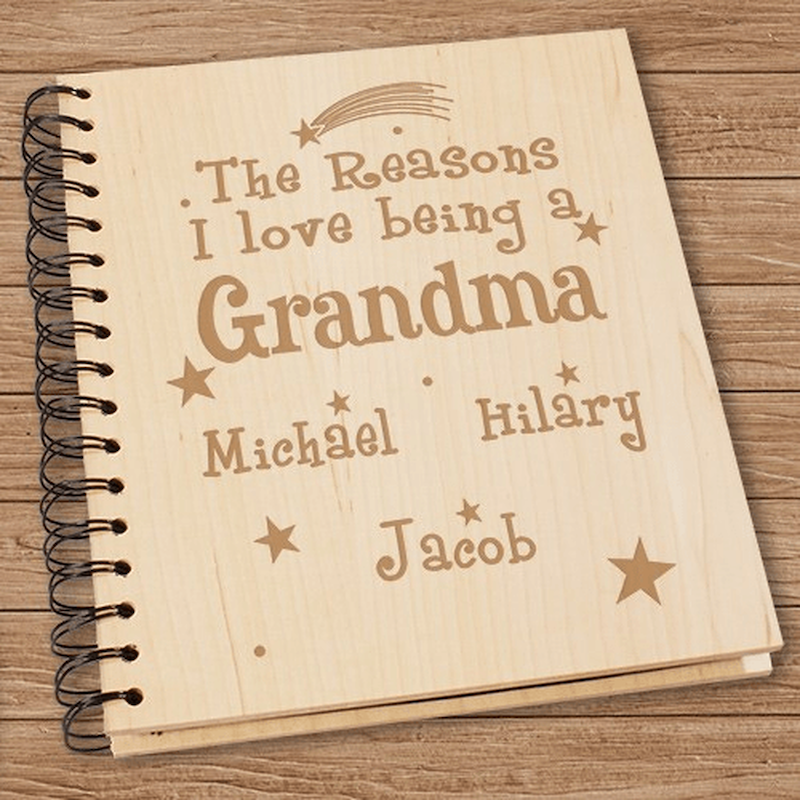 DIY Painting
Grandmas love handmade gifts. Especially from their grandchildren. It shows that you put effort and thought into the gift, and it becomes something that they will cherish forever. So, why not gift your grandma a DIY painting that she can hand in her house and show all her friends when they come for a visit. Think about the colors your grandma likes and let the kids decide the creative direction of the project. In the end, just put the painting in a nice frame and your awesome gift is done!
Grandmas love receiving handmade gifts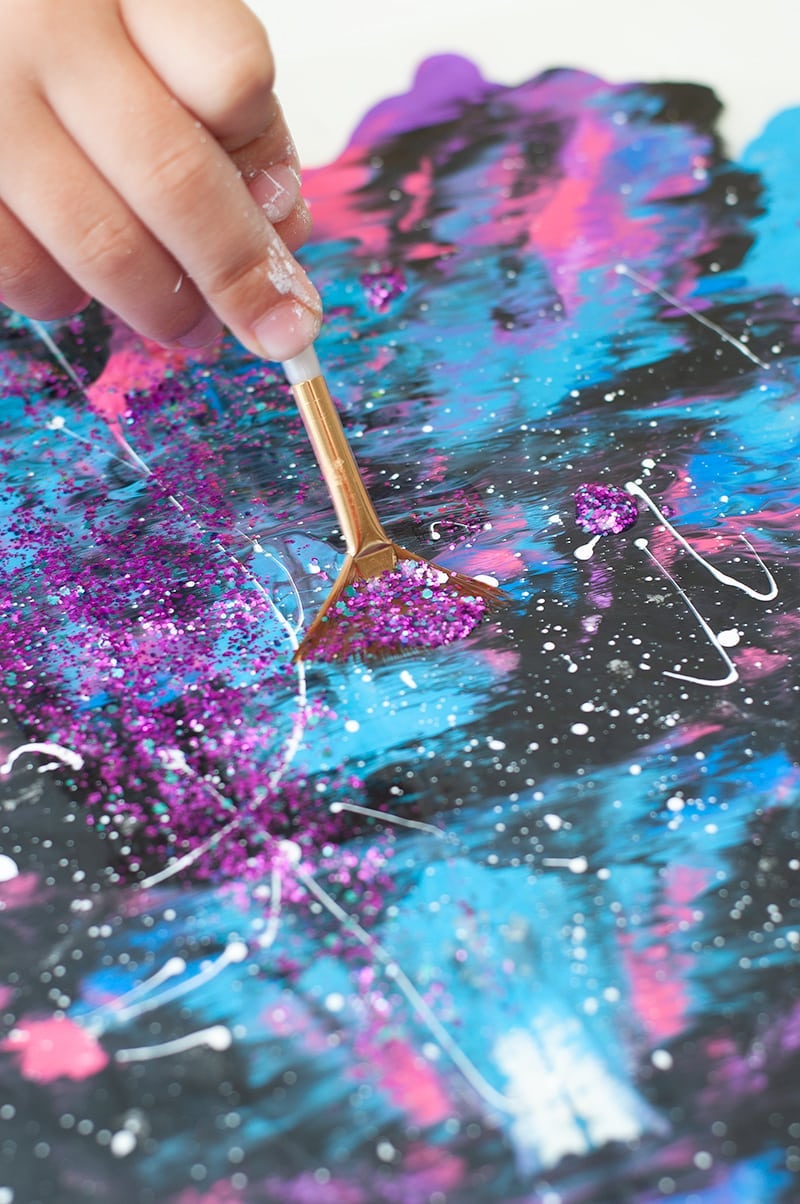 Even the little ones can create a piece of art perfect for a gift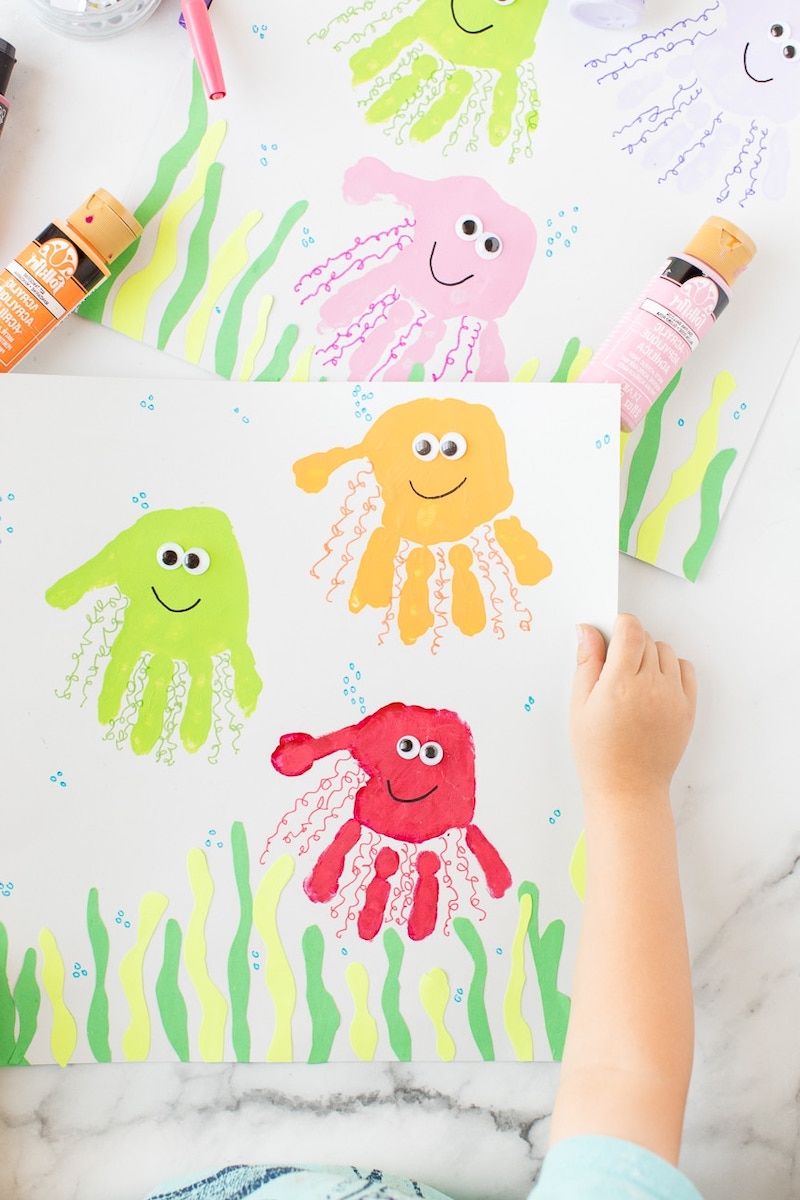 Tablet
Many grandmas don't consider technology to be something they necessarily need in their lives. But think about all the ways a tablet can benefit your grandma- she can look up recipes while cooking, video chat with her grandchildren, and watch her favorite shows. If you consider buying your grandma a tablet, make sure you take some time to explain all the cool things she could do on it. Maybe add a little handwritten booklet where you thoroughly explain how she can access certain features. That way, your grandma will feel comfortable enough to use her new gift for things she actually loves!
The perfect set up for delicious dishes every time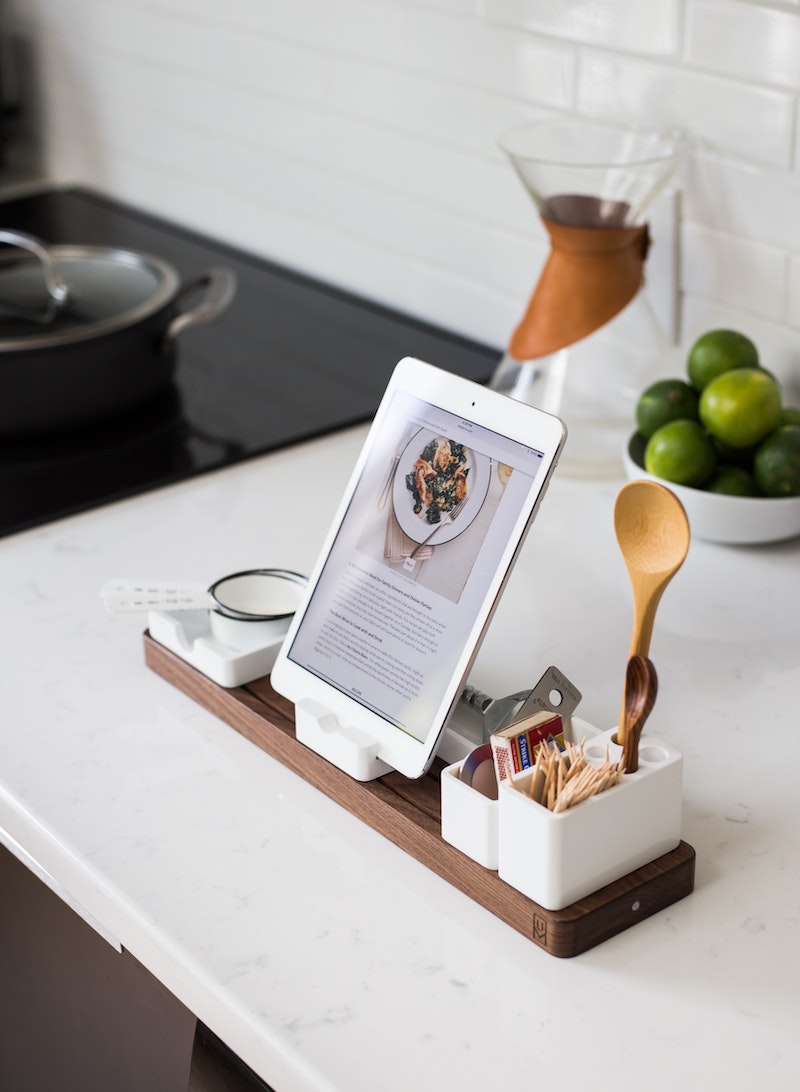 Kitchen Supplies
Every grandma prides herself as an amazing cook! So, why not make her cooking even more enjoyable and easy! Think about what your grandma might need- maybe a new set of pans, some colorful dishes, or cool storage items. You know that this is something grandmas will love and actually use on a daily basis. Make sure to think of what your grandma might need the most, and don't just ask her straight away. There is a big chance that she will say that she already has everything she needs.
Unique colorful dishes are what every grandma needs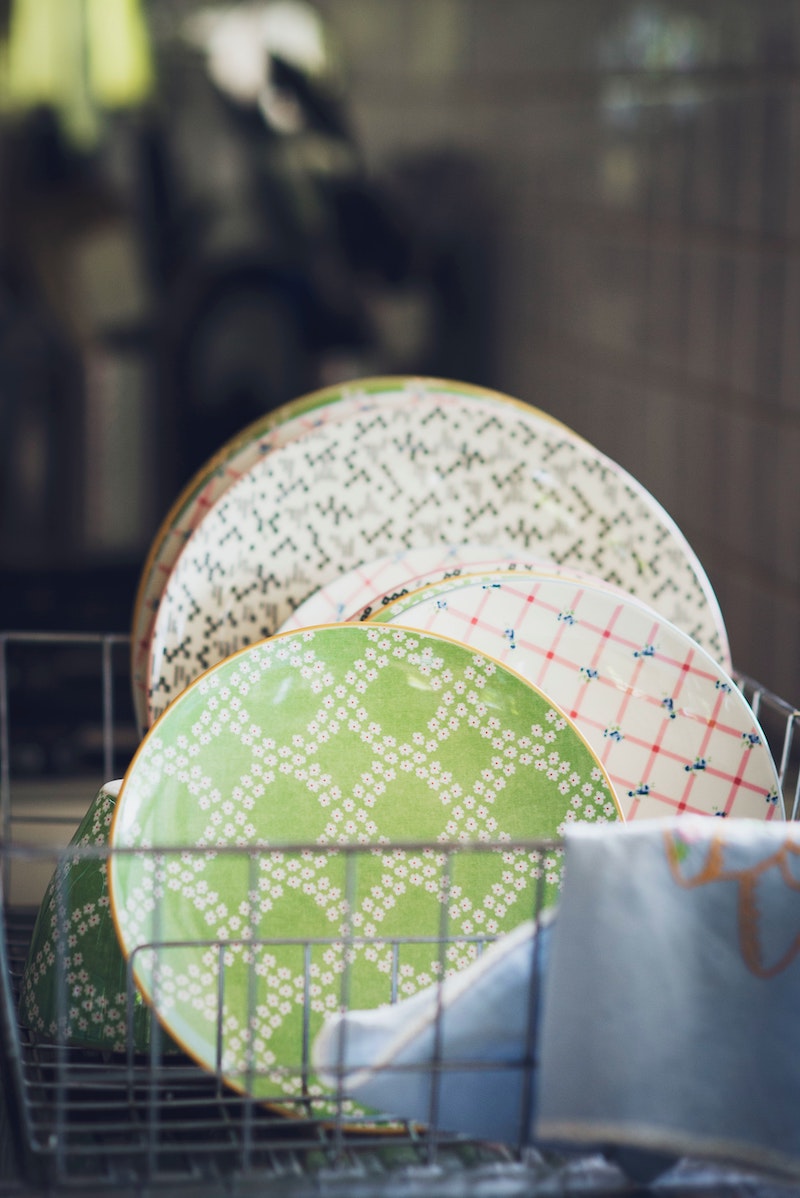 Pink high-quality pans and pots will be appreciated by every grandma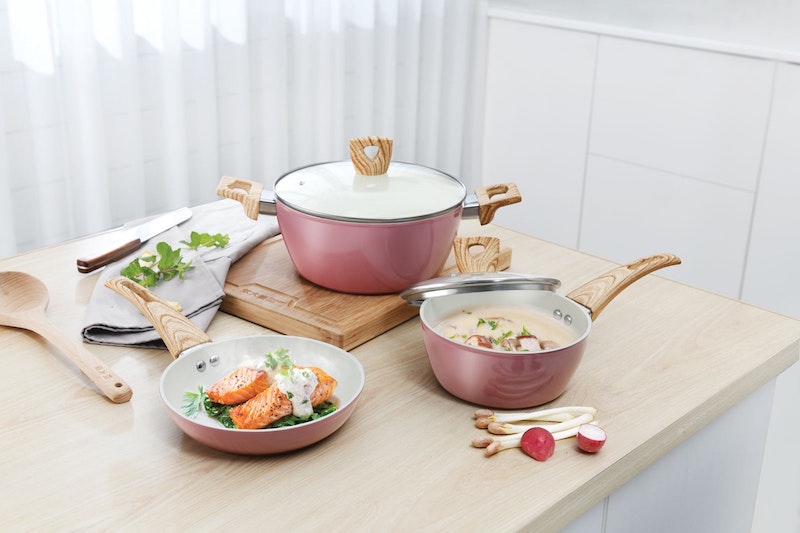 Fresh Herbs
Fresh herbs are a great gift for every household. They add so much life and freshness to the kitchen, and they come extremely handy in the preparation of various meals. Look for some fresh basil, oregano, mint, or rosemary. There are even fresh herb kits where you can get a couple of different types of herbs at the same big pot. These herbs are much tastier than their dried options, and your grandma will surely love taking care of them and using them for her recipes!
Fresh herbs have a rich flavor that will take your grandma's recipes to the next level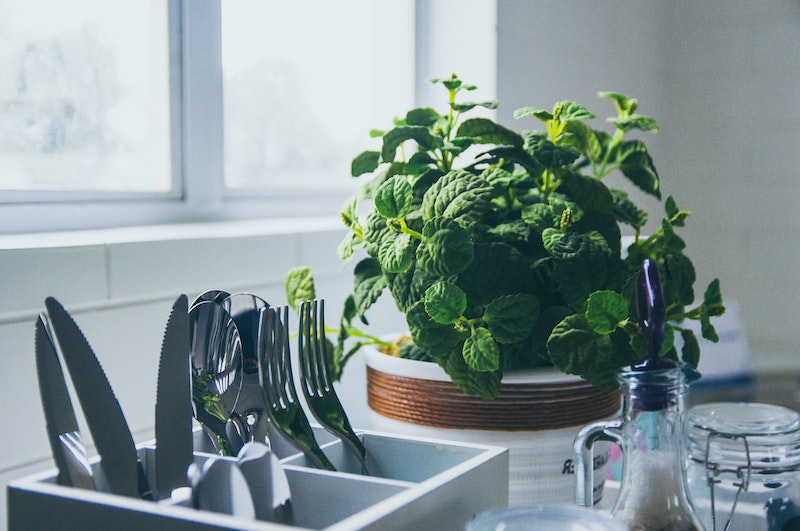 Recipe Box
This is another sweet gift idea every grandma who is into cooking will absolutely adore! Recipe boxes are great for old-school recipes written on pieces of paper. This is a place where they can be stored and organized properly. Consider ordering a custom recipe box for your grandma. It can have her name or the one of the family written on it, and it can become a prized possession that is passed down the generations. This is one of the sweetest Christmas gift ideas for your grandma!
Help your grandma organize all her tasty recipes with this cute gift idea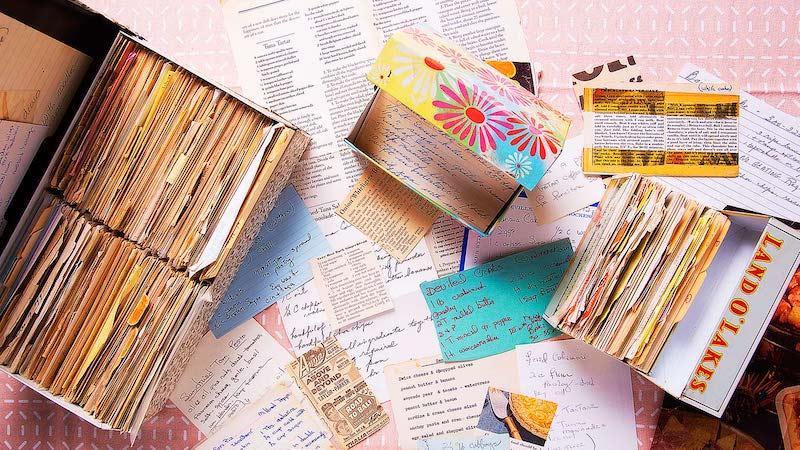 A thoughtful gift that will become a prized possession for the whole family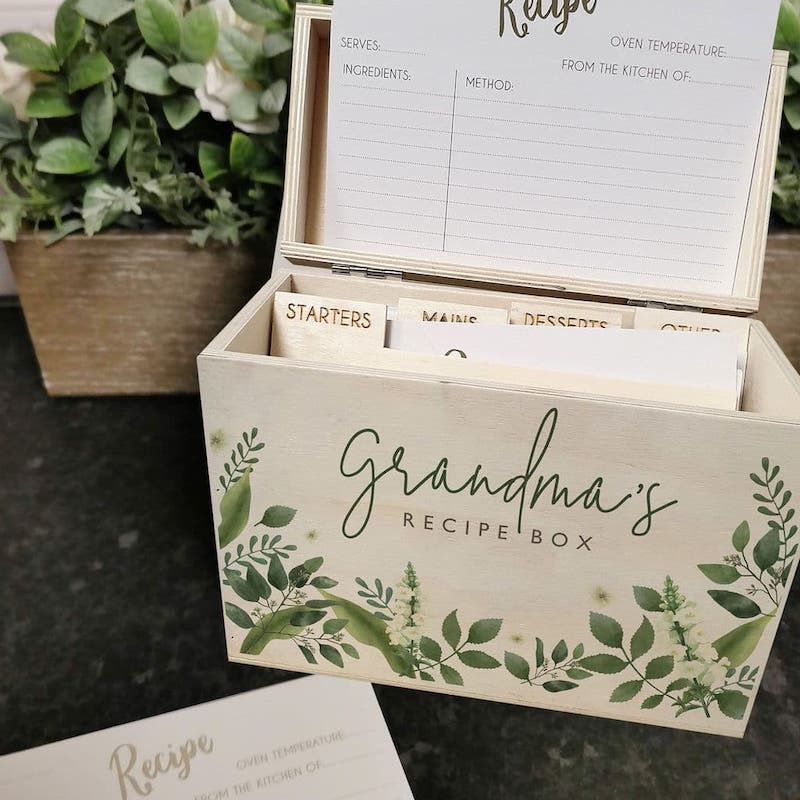 Chunky Blanket and Pillow Cases
Chunky warm blankets are a perfect gift for the colder months. They can be thrown onto the bed or the coach as a decoration, or you can snuggle up with them on a chilly morning with a good book. Add some new decorative pillowcases to the gift, and your grandma will have amazing new decorations for the house. Opt for something that will go well with your grandma's house's color scheme, so everything can match beautifully.
Grandmas love colorful and fun decorative pillow covers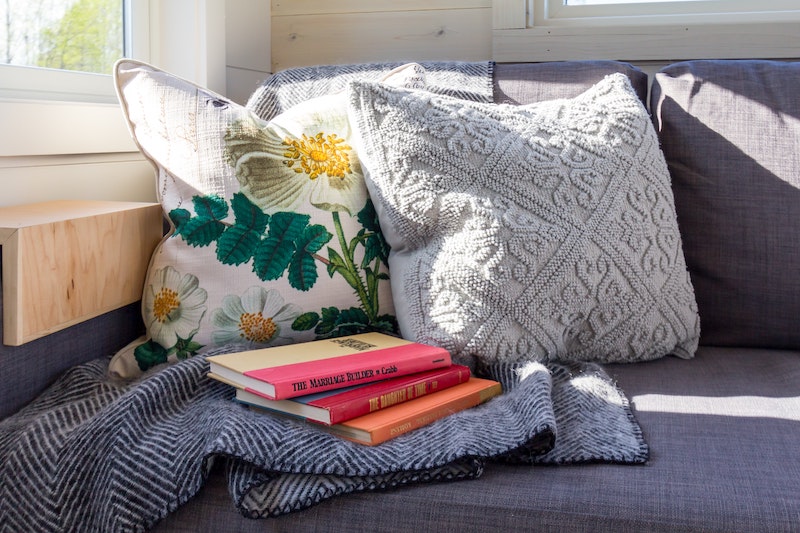 A cozy blanket might be the thing your grandma needs during the cold months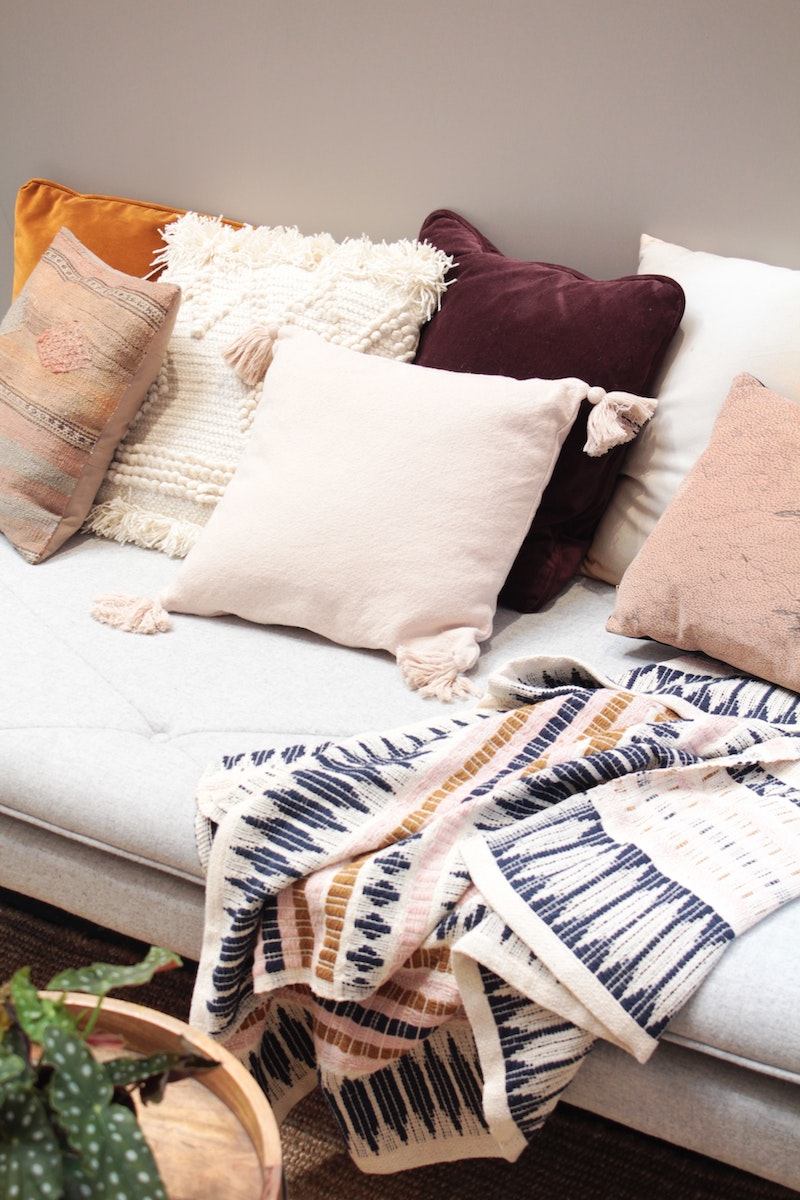 Tea Set
A new tea set is a great gift for grandmothers who happen to be tea lovers! Choose a cool and modern tea set and pair the gift with a bag of some high-quality tea. This gift is sweet and practical, and your grandmother will surely love having friends over for tea and homemade cookies.
A gorgeous tea set makes mornings more exciting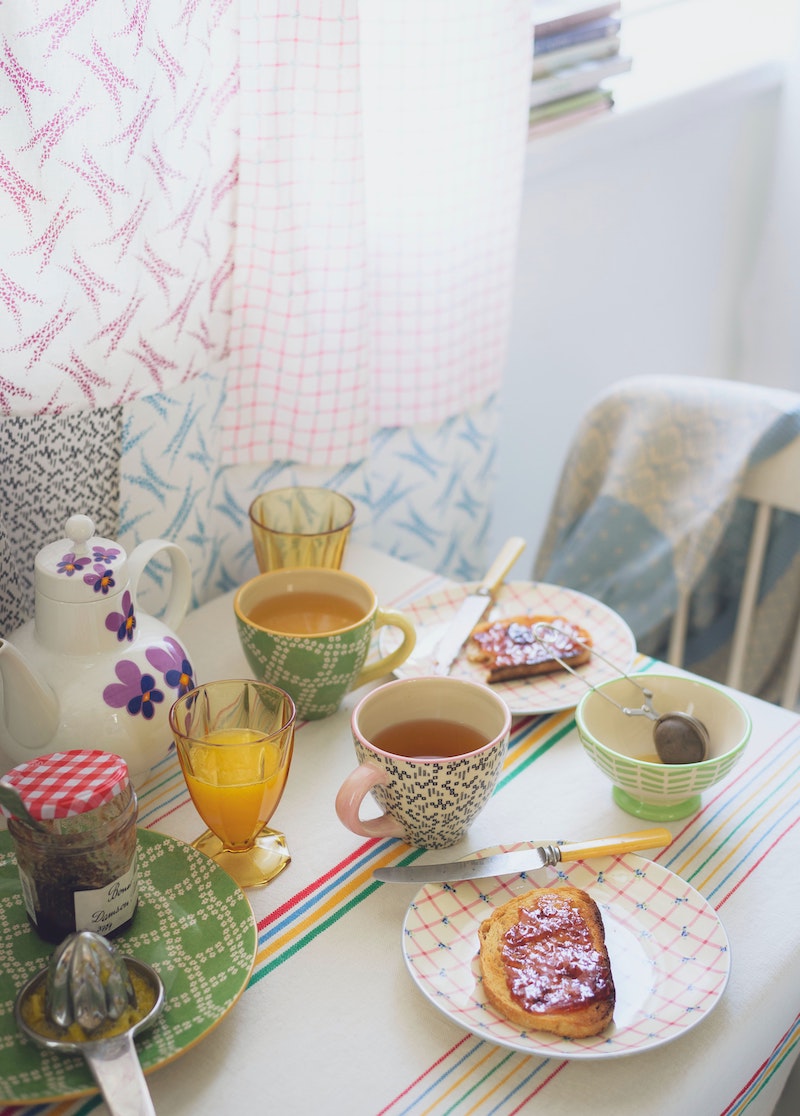 Great for having friends over for tea and homemade cookies
Custom Mug
This is another great customizable gift your grandma will love- a custom mug. Think about what you want to write on the mug. Something along the lines of  "World's Best Grandma" or "This is what an awesome grandma looks like" will surely put a smile on your grandma's face. This is a sweet and thoughtful gift that will bring happiness every morning with every warm drink.
Your grandma will start her mornings with a smile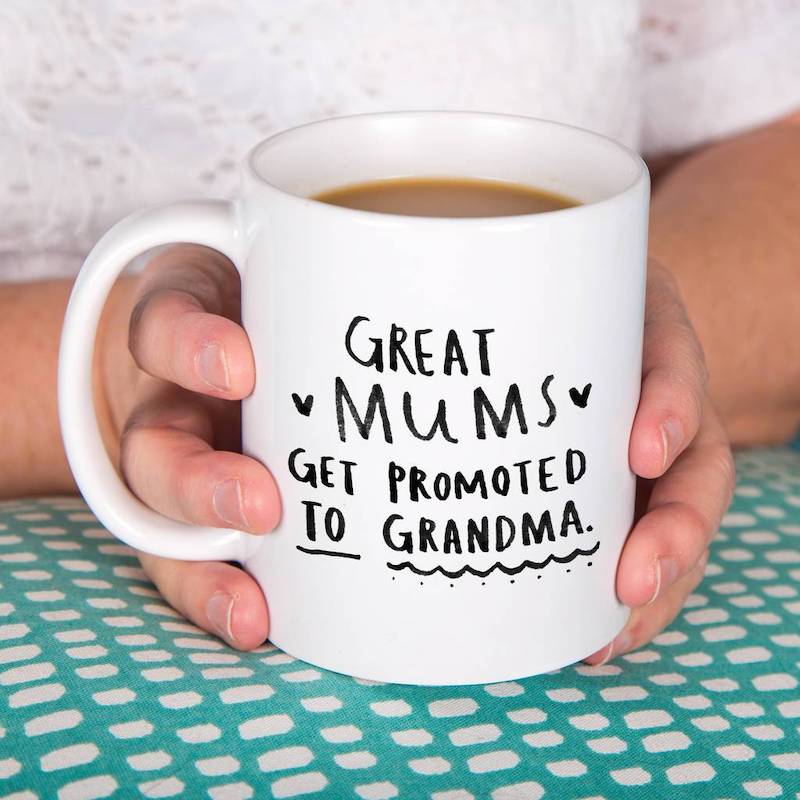 An awesome gift to show just how much you love visiting your grandma's house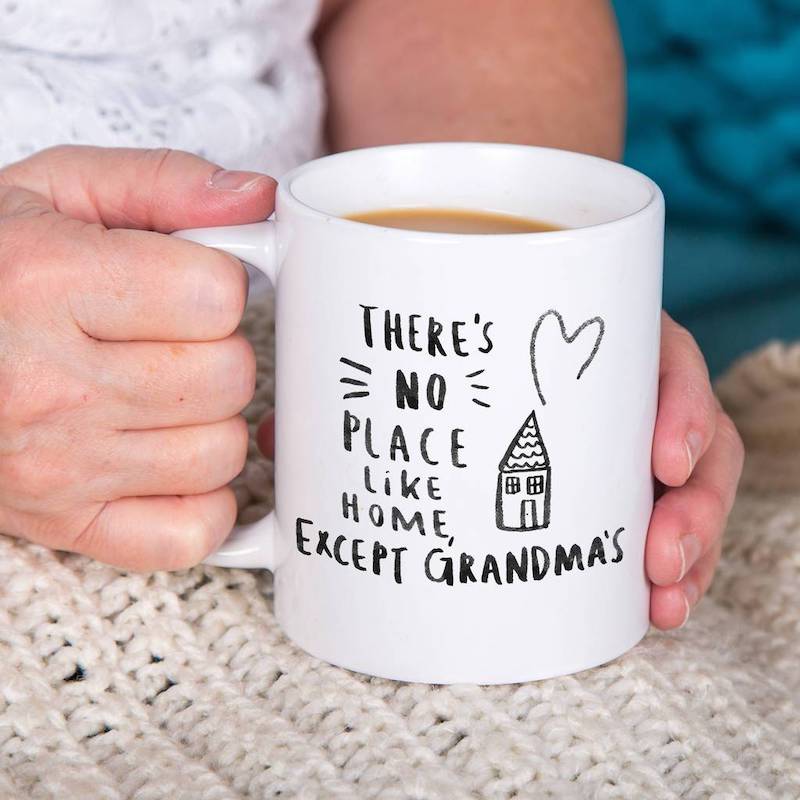 Aromatic Candles
Aromatic candles are one of the trendiest gifts of 2021. They bring a sense of warmth and coziness, especially in the winter months. Choose an aromatic candle set as a gift for your grandma, or make DIY candles yourself! Think about her favorite smells- freshly washed sheets, warm vanilla, cinnamon and apple, or lavender. The options for scented candles are truly limitless!
High-quality aroma candles will make your grandma's house smell amazing all year round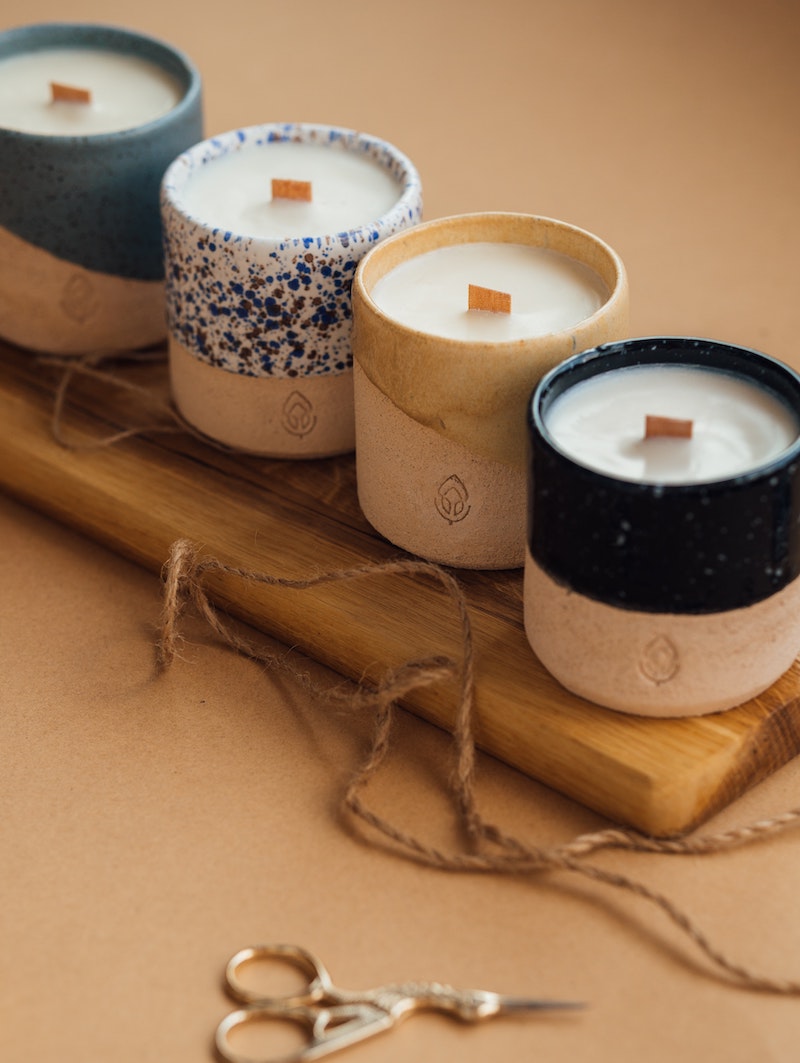 Hummingbird Feeder
If your grandma loves animals, then consider gifting her a hummingbird feeder. These feeders are great because you can just stick them on the outside of your window or let them hang on a tree branch, fill them up with food, and wait for the hummingbirds to come. When they start feeding, you can observe them peacefully from the comfort of your home. Soon enough, the hummingbirds will be so used to you, and they will start bringing friends. Pretty cool, right!
A great gift for nature and animal lovers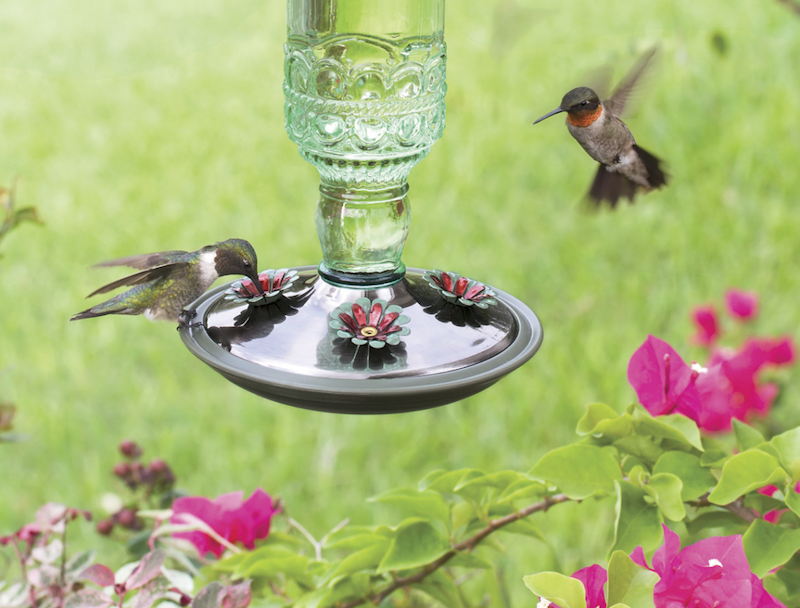 Fill the feeder with some food and wait for the magic to happen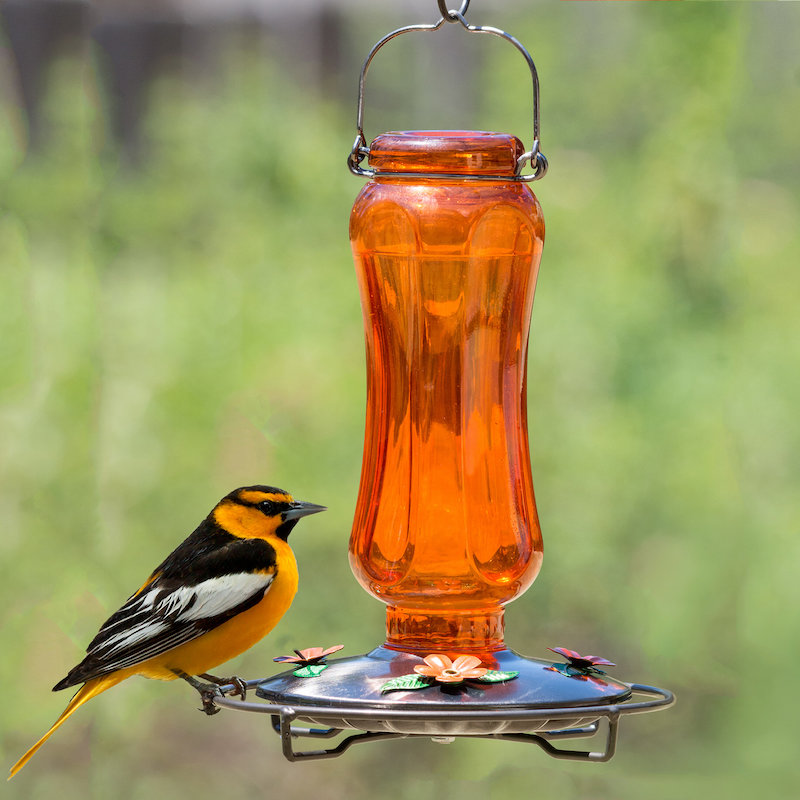 We hope you enjoyed our list of the sweetest Christmas gift ideas for your grandma!