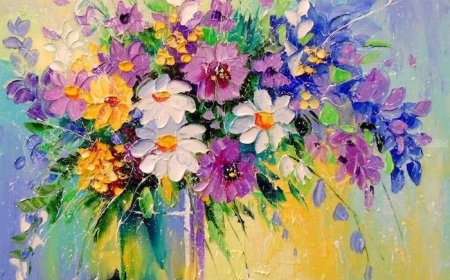 Easy flowers to draw – step-by-step tutorials + pictures
Drawing is one of the oldest forms of expression. The oldest drawings can be found in caves. They showcase the history and way of living of the first men. Through the years, drawing has become a form of self-expression. Many people use this medium to express their wishes, desires and thoughts in an artistic way. What's more, large museums have been built to house incredible works of art, which have survived throughout the years. So, it is needless to say, art is extremely important. And, if you are looking for ways to start drawing, you've come to the right place. Here are 100 easy flowers to draw with step-by-step tutorials and pictures to take inspiration from.
Easy flowers to draw with tutorials from Kate Kyehyun Park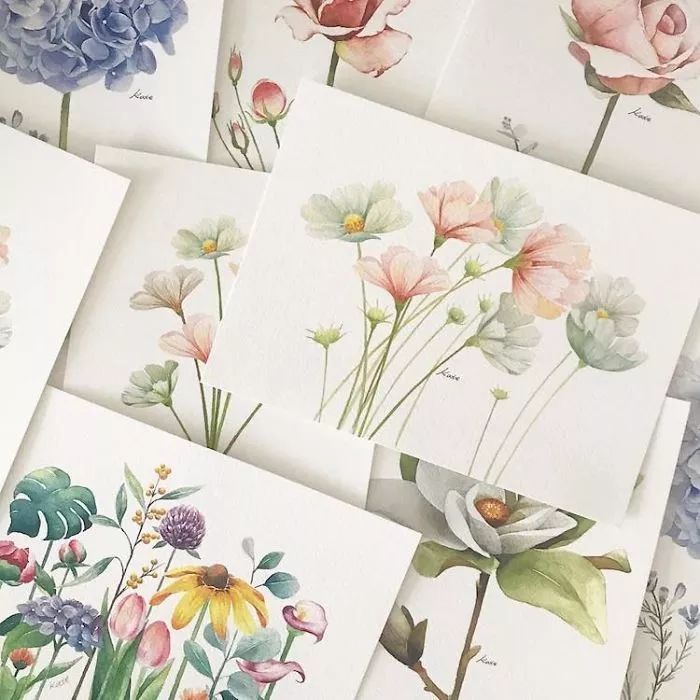 Easy flowers to draw – simple drawings of flowers in pencil
So, why are we focusing on flowers, specifically, you might ask. Well, flowers are a beautiful decor for any home in any shape and form. Flower drawings and paintings are truly stunning. They make for some great art pieces. And, if you are like me and are not very good at looking after actual flowers, than this is a good option. Even if you don't have the real flower at home, you can always marvel at its beauty through these beautiful drawings.
Drawing flowers doesn't have to be difficult. With these easy tutorials, you will definitely become better. They are super simple and, moreover, take no more than three steps. So, just take a sheet of paper, a few pencils and begin. The most important thing for any good artist, is to have fun. Don't overthink your drawings. Draw from your heart and your art will definitely speak volumes to anyone who sees it.
Follow these steps for a great result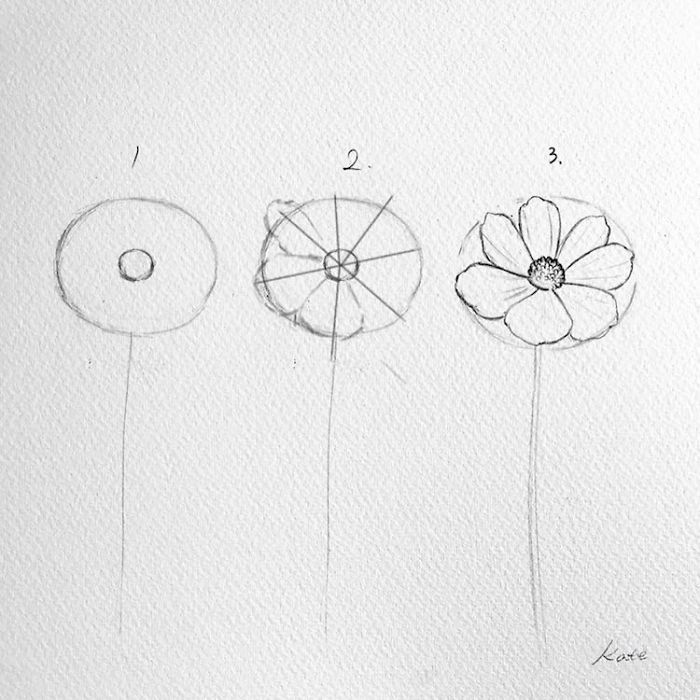 How to draw flowers step by step with pictures – flower drawing ideas and tutorials
When it comes to drawing flowers the good news is that they are super easy. What's more they allow for some freedom when it comes to shapes. Each flower is different, so that means you can let your imagination and creativity create the drawing. You can follow these step by step tutorials as a base for your flower drawing. All the little details, however, which make up the beauty of the flower, are up to you!
Easy flowers to draw from every angle

After you are done, you just have to color them
And voila, the results are stunning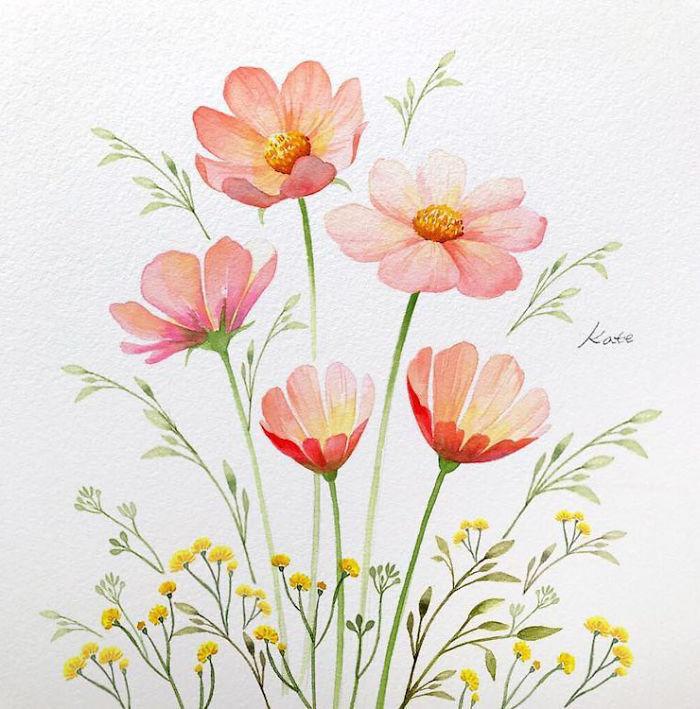 How to draw a tulip from the front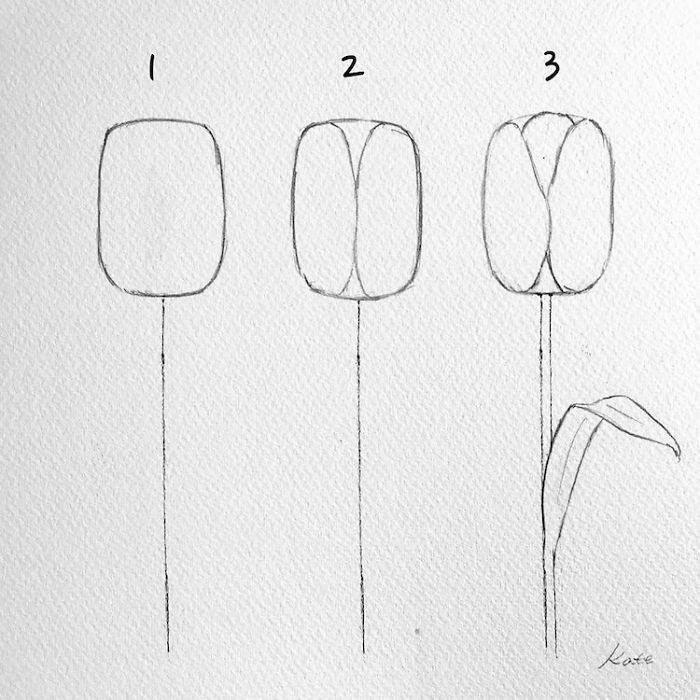 Three-step tutorial on how to draw a closed tulip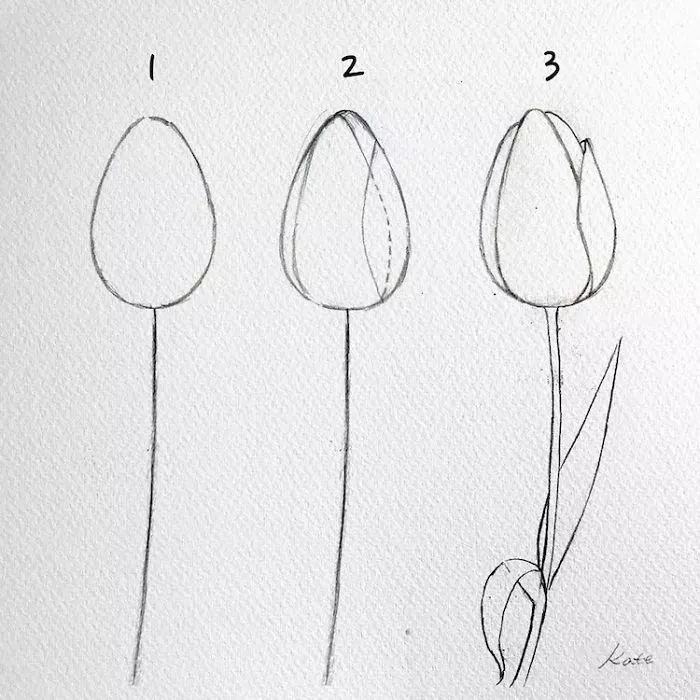 And here's what it looks like when it starts opening up and blooming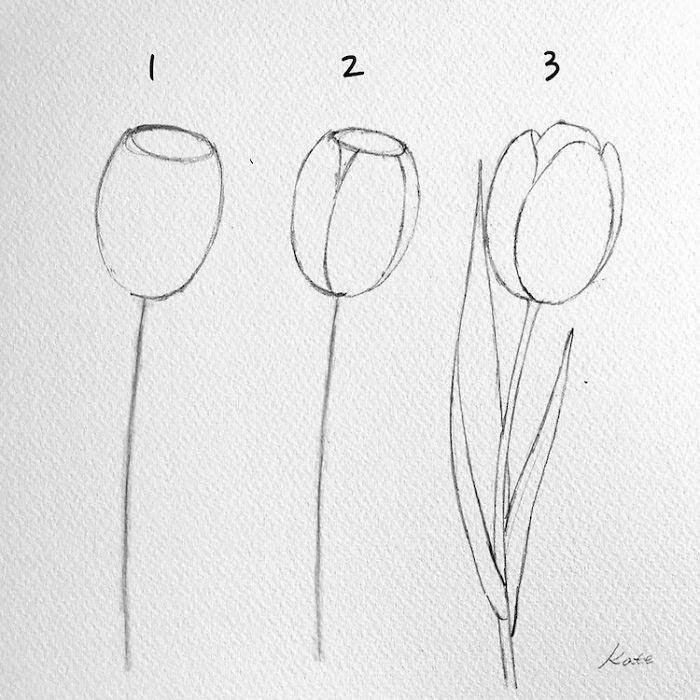 Just add some color and you have the perfect painting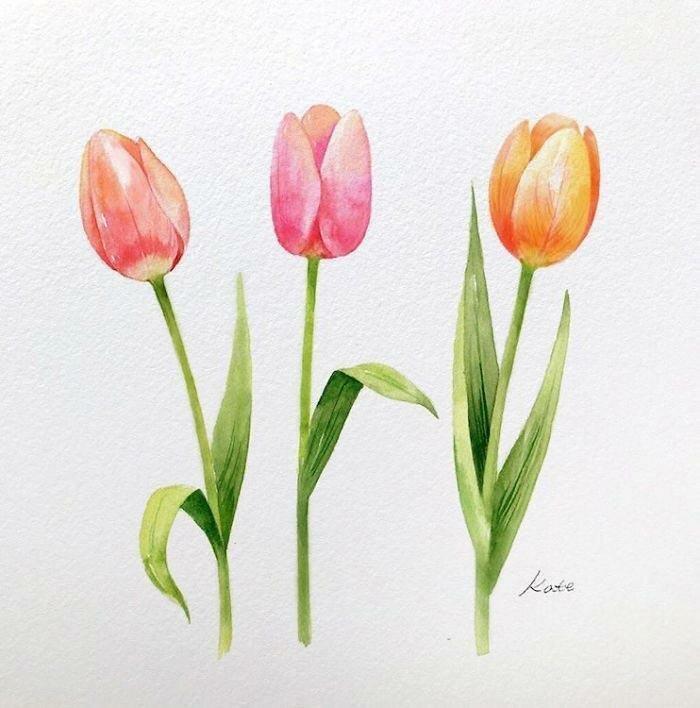 How to draw a daffodil from a perspective view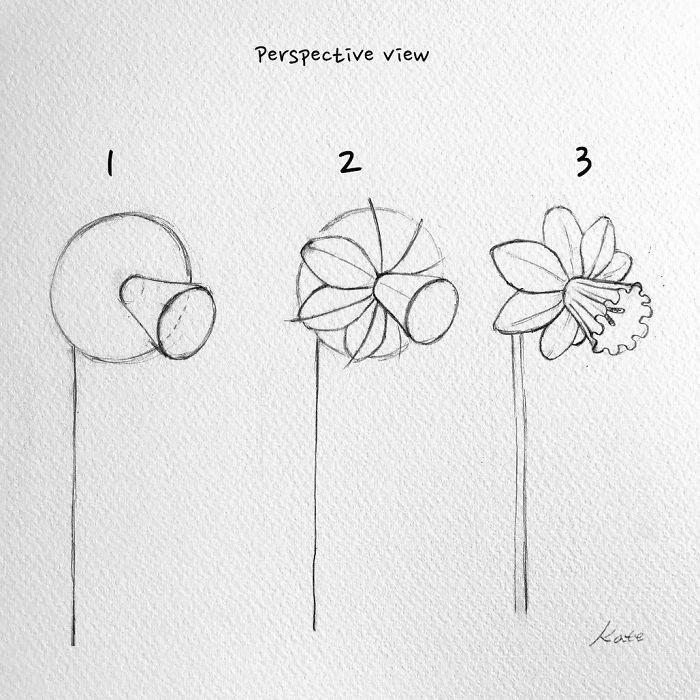 Here is a side view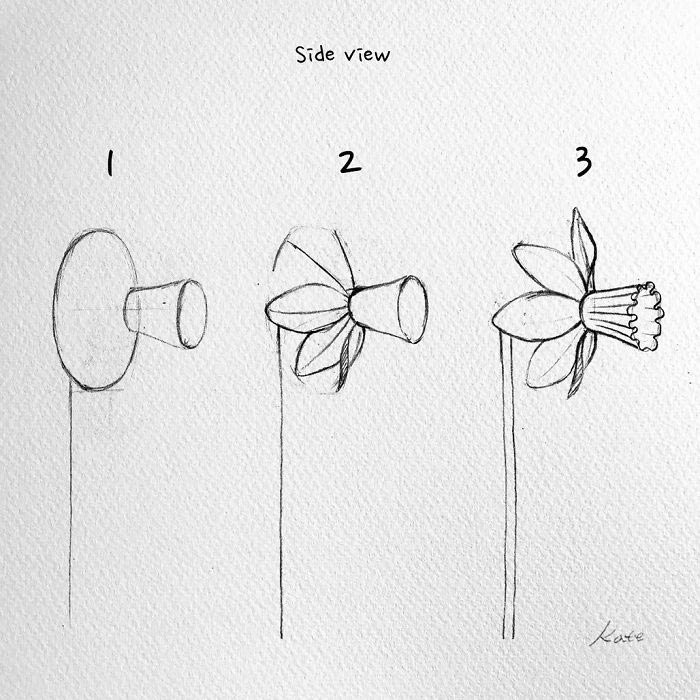 As well as a front view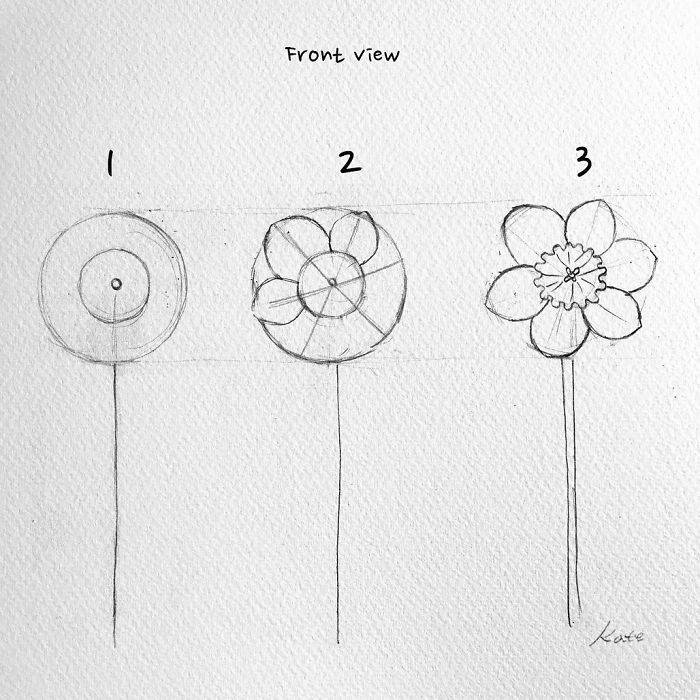 The final sketch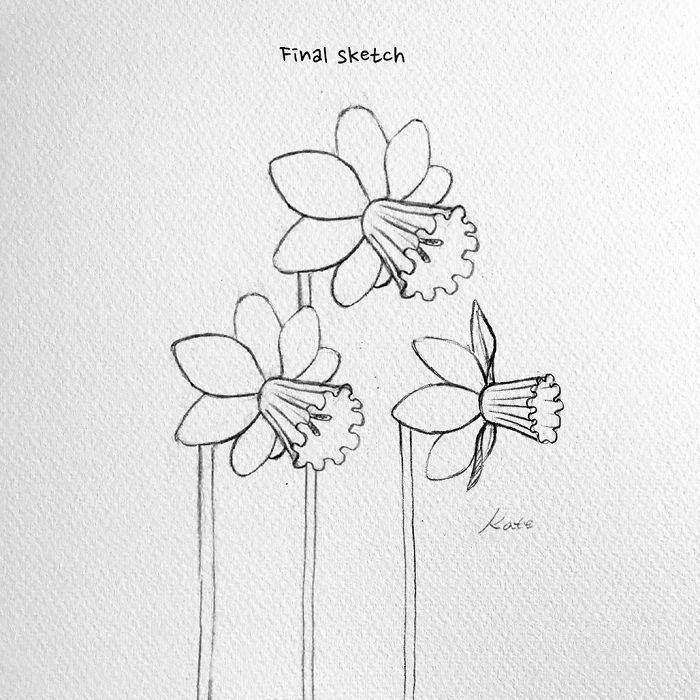 And the stunning colored version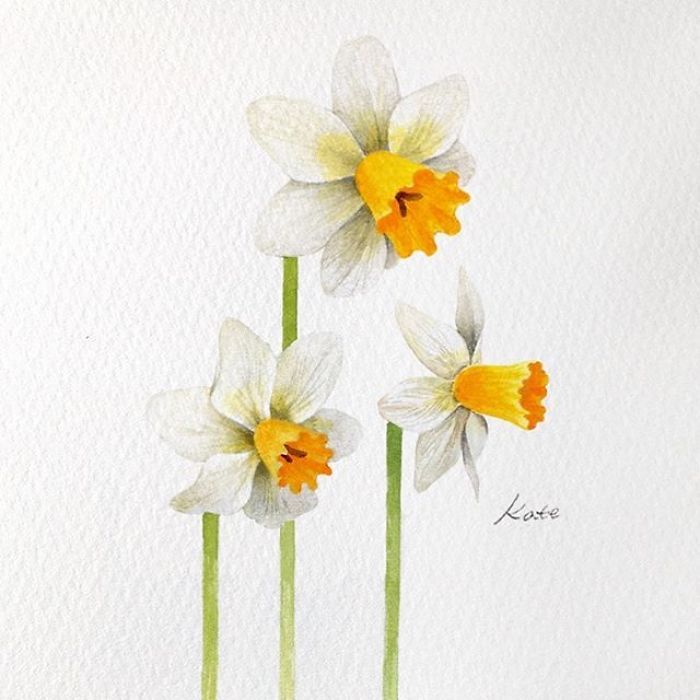 Just look at this simple and stunning drawing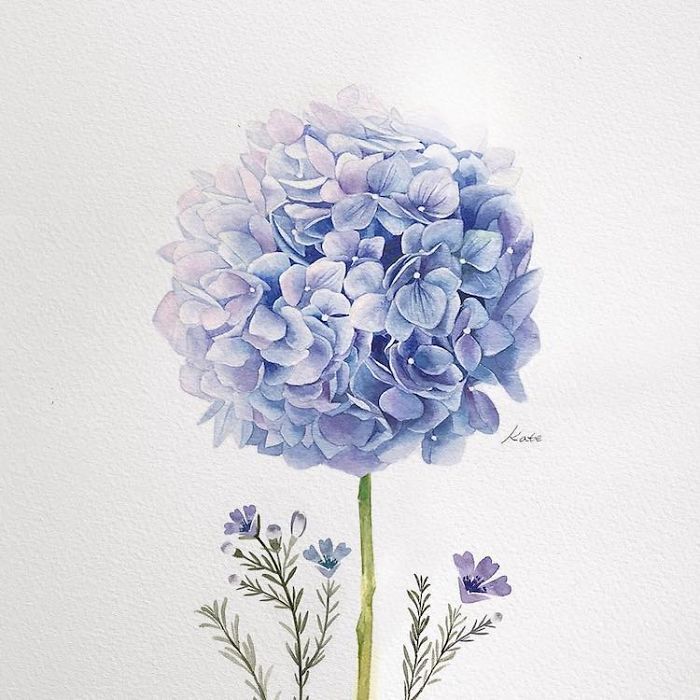 Add a few butterflies for an extra effect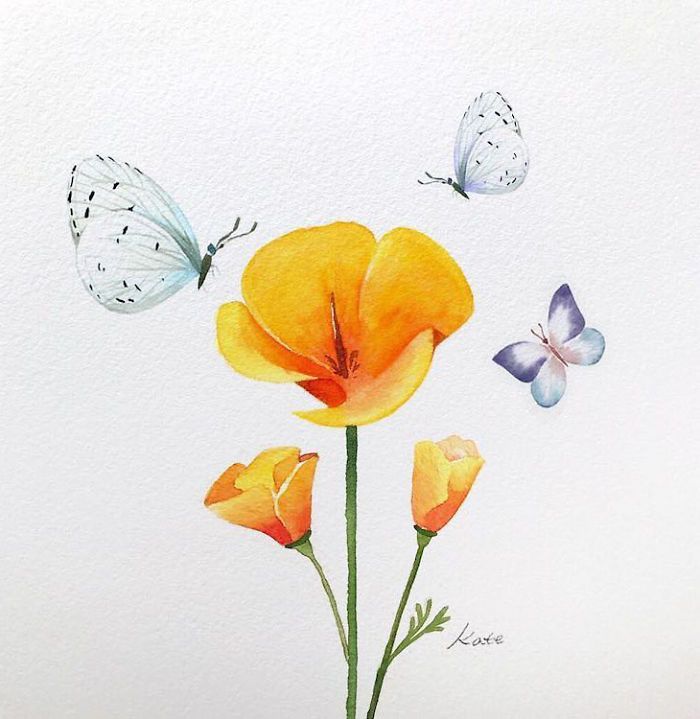 Even the simplest things might look beautiful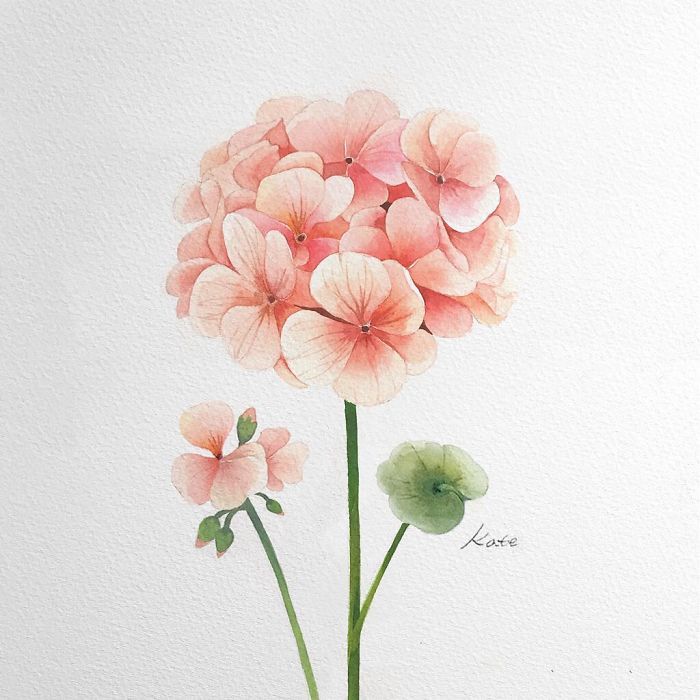 Bees and flowers go together perfectly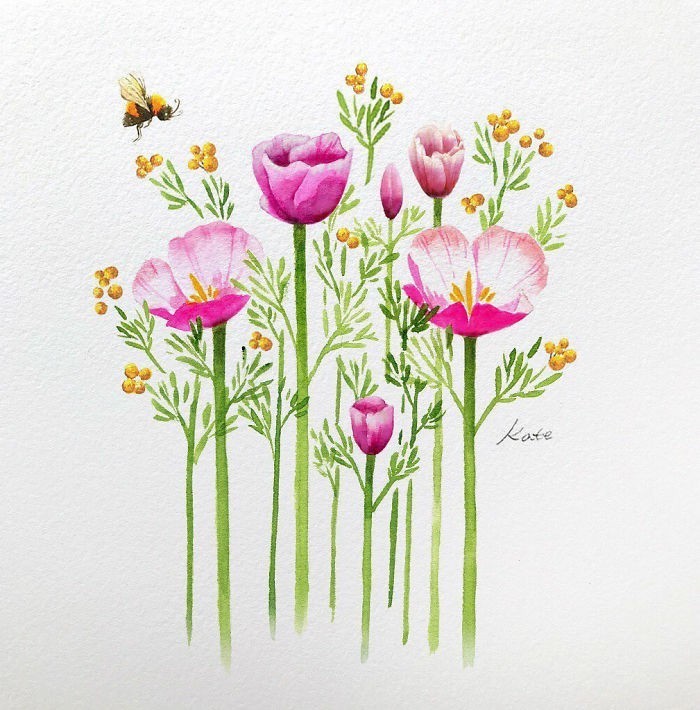 Beautiful sunflowers to remind you of summer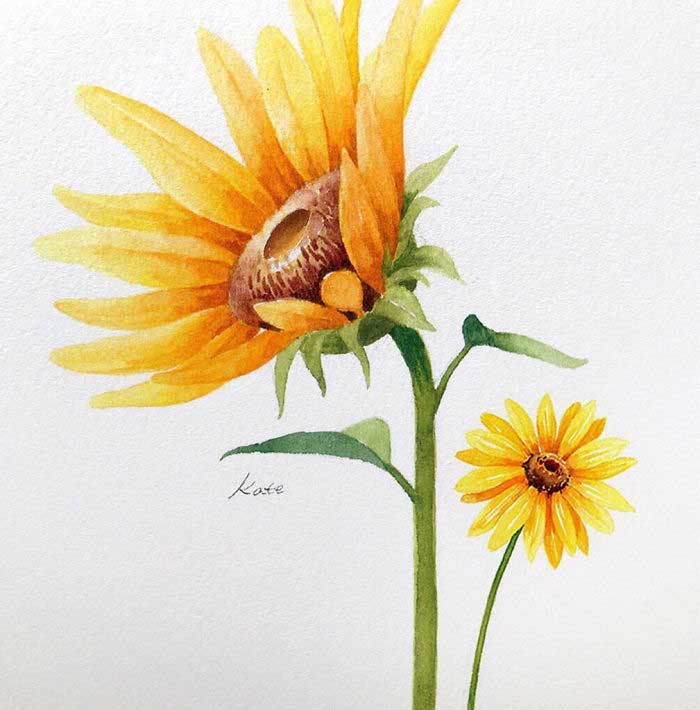 And, of course, her majesty, the rose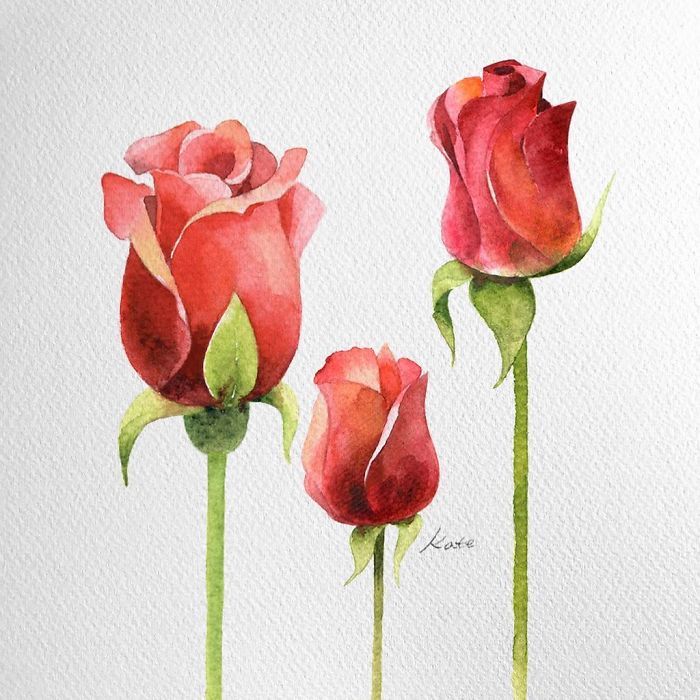 Minimalistic and breathtaking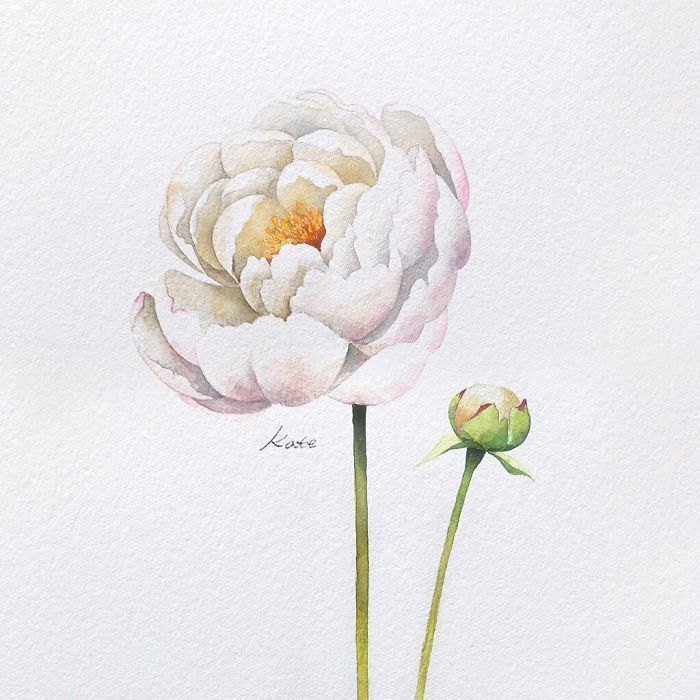 Beautiful painting you can decorate your home with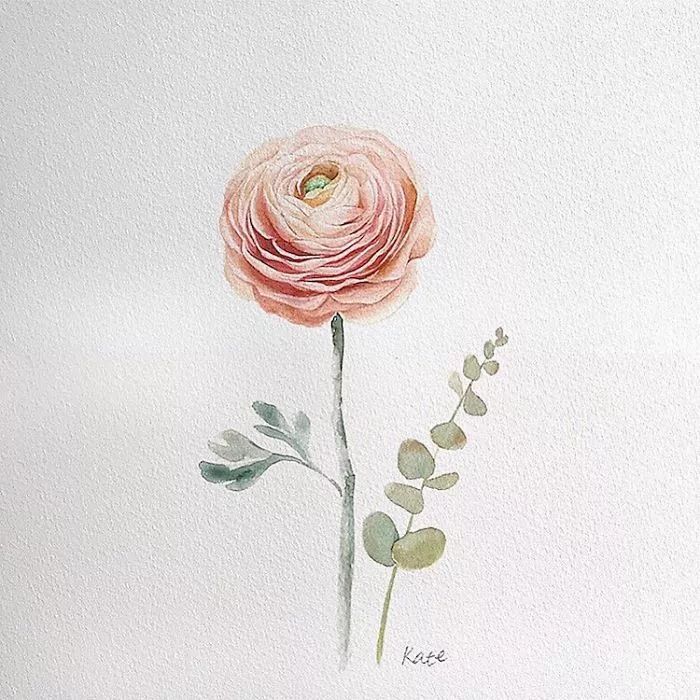 Now, browse through our marvellous collection of gorgeous drawings and paintings of flowers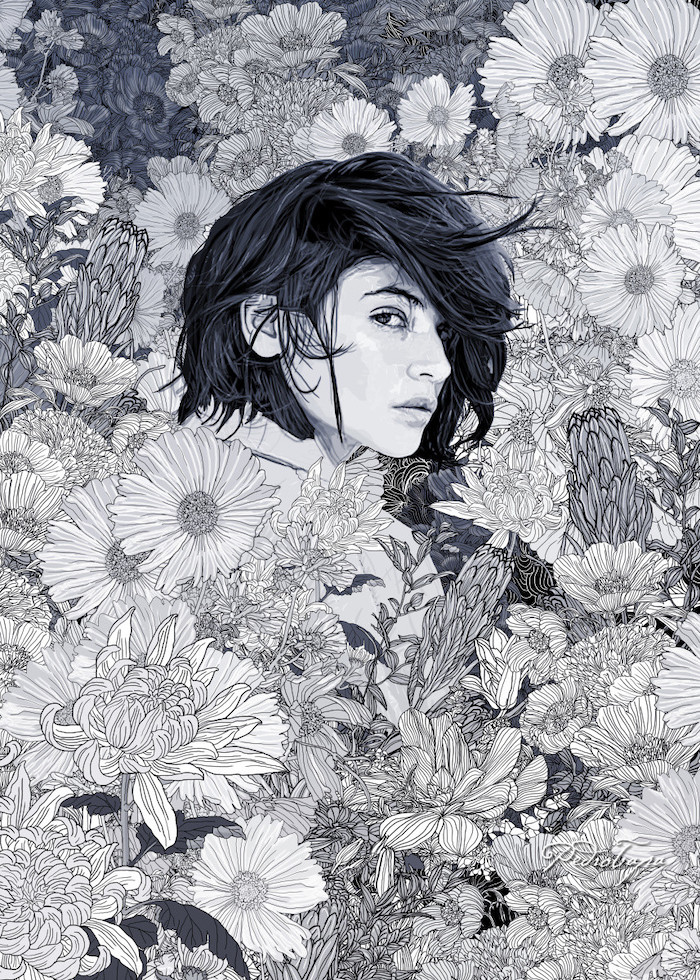 Gorgeous watercolor artwork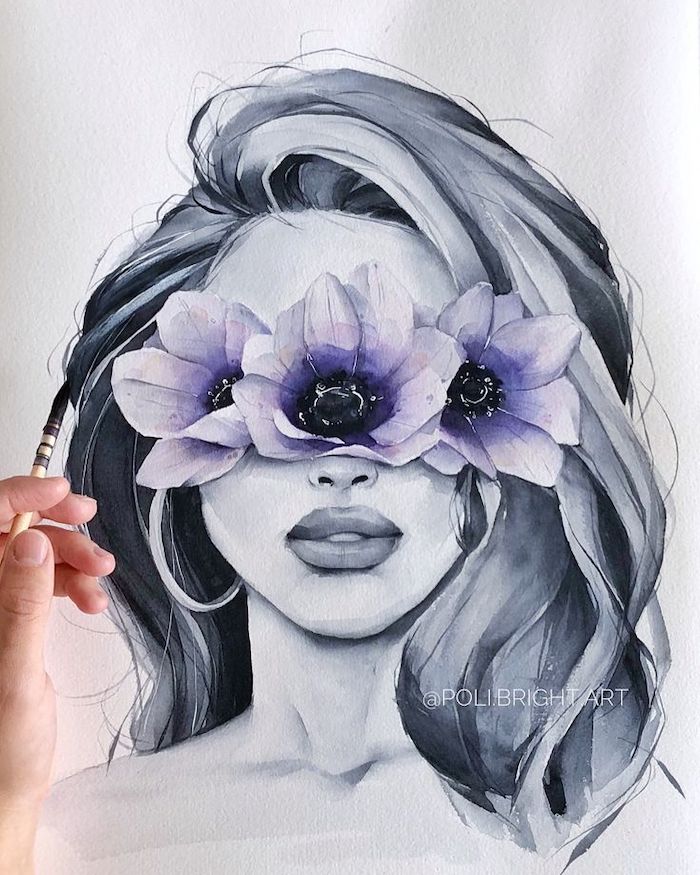 Which one is real and which one is drawn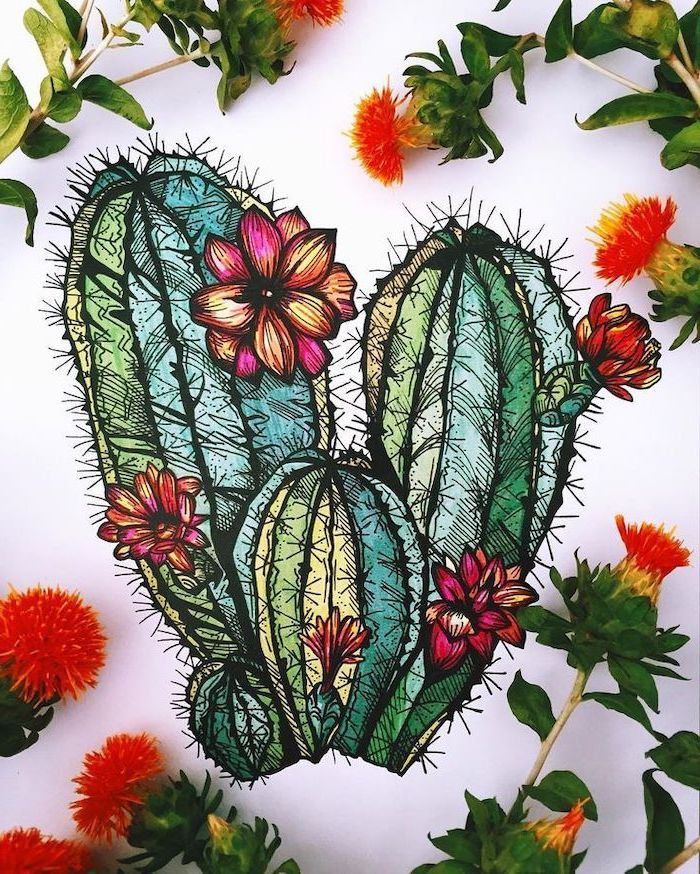 These flowers are almost life-like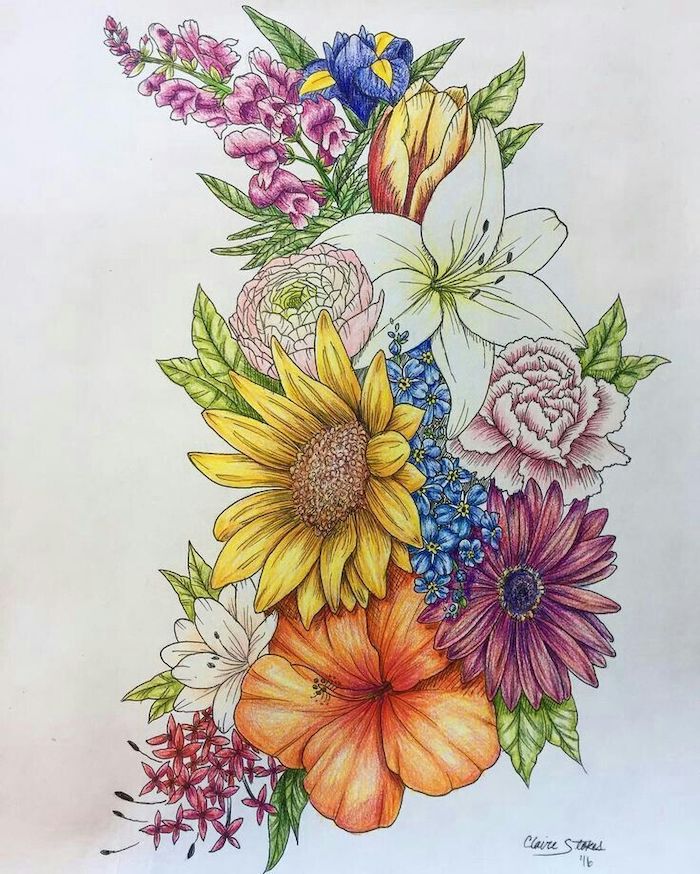 Creepy and beautiful at the same time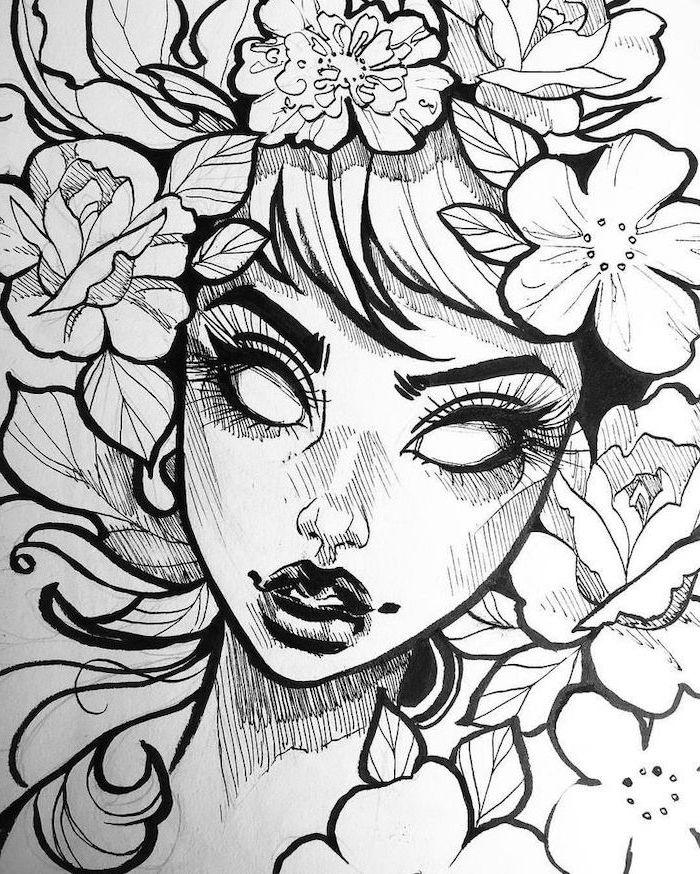 Stunning pencil sketch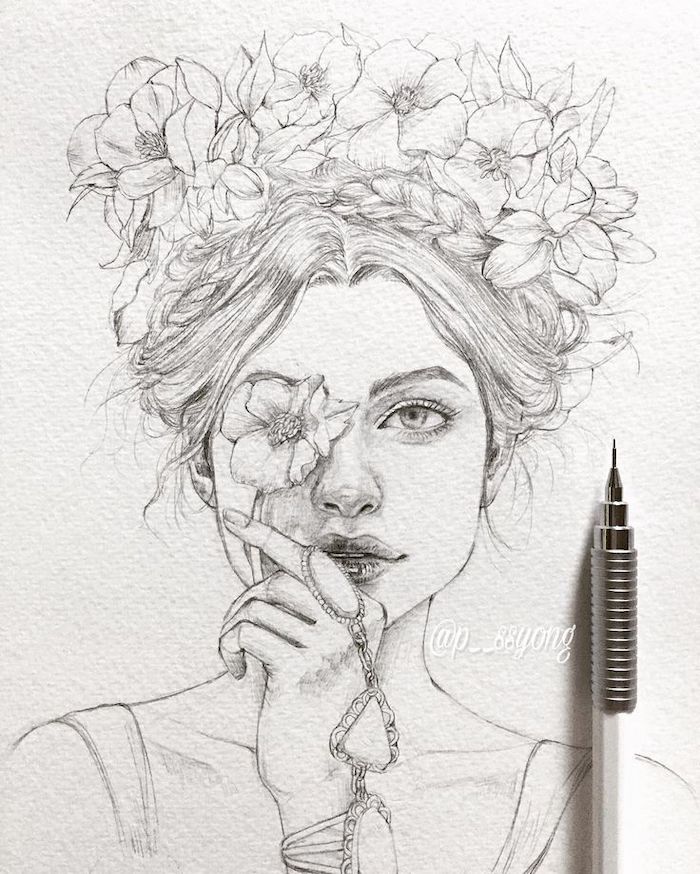 How to draw a rose step by step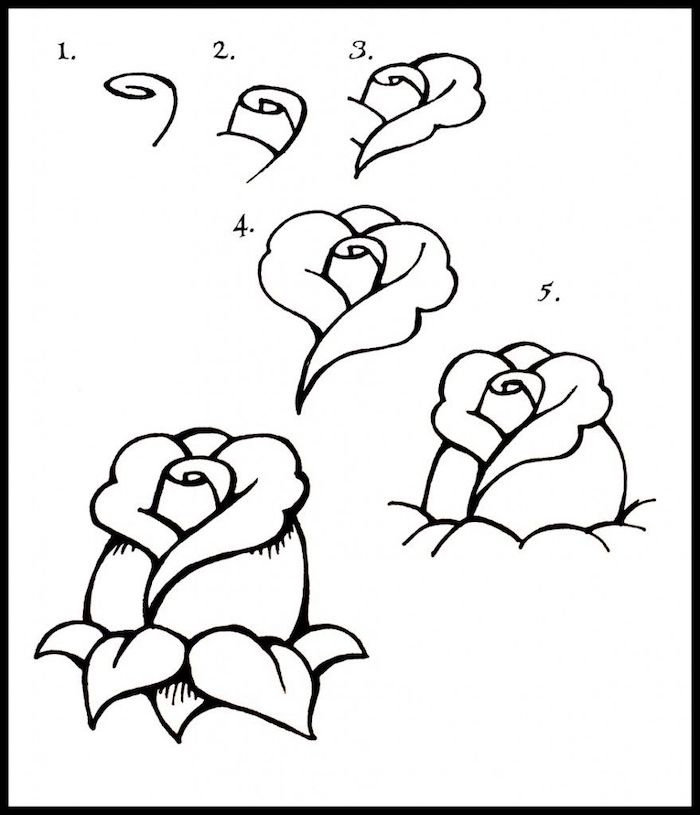 The three stages of a blooming rose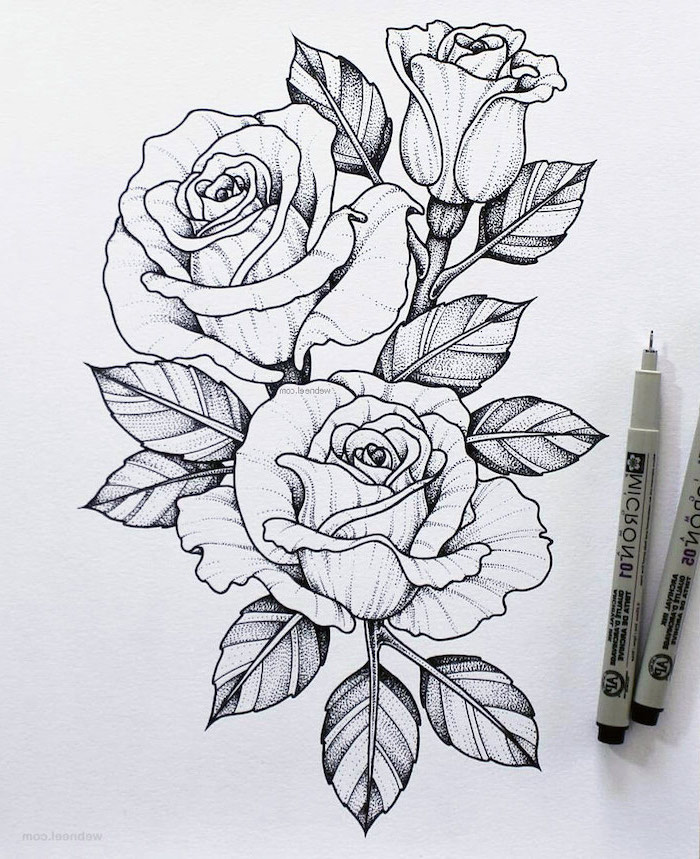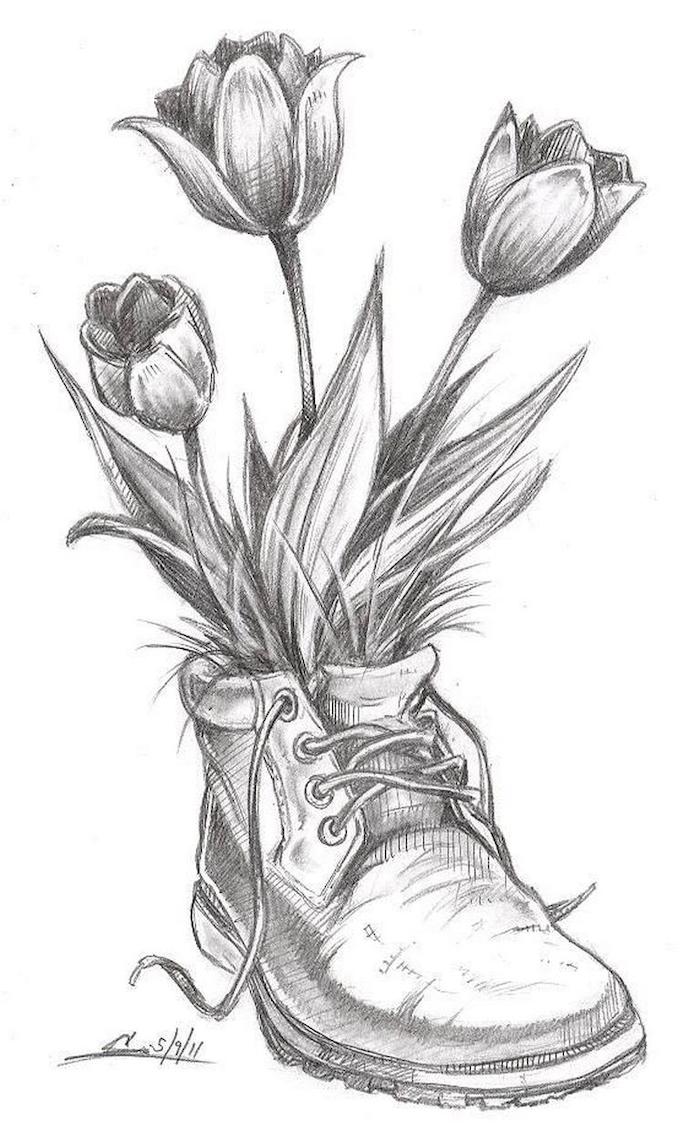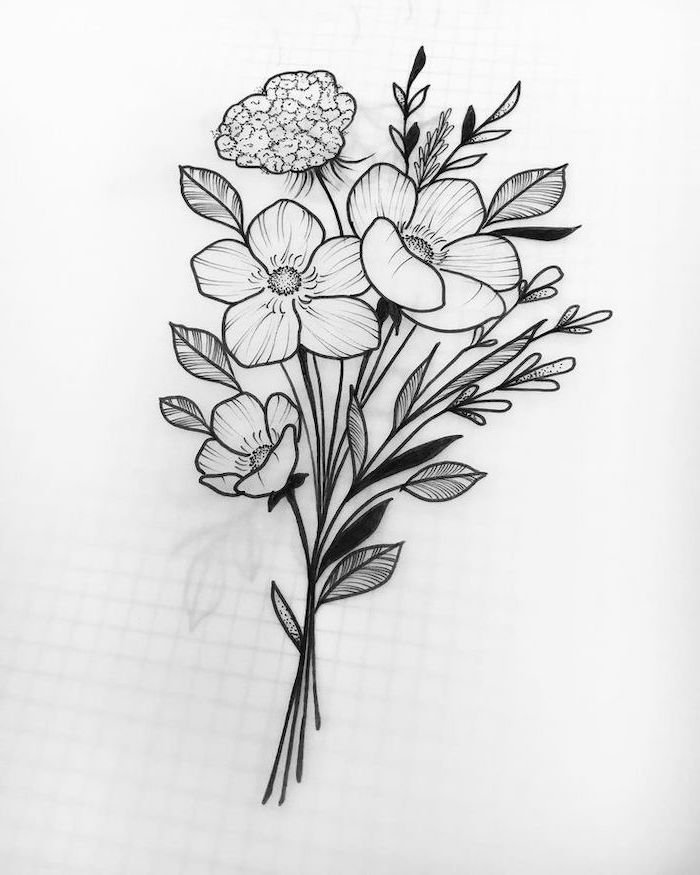 Look at this beautiful watercolor lavender bouquet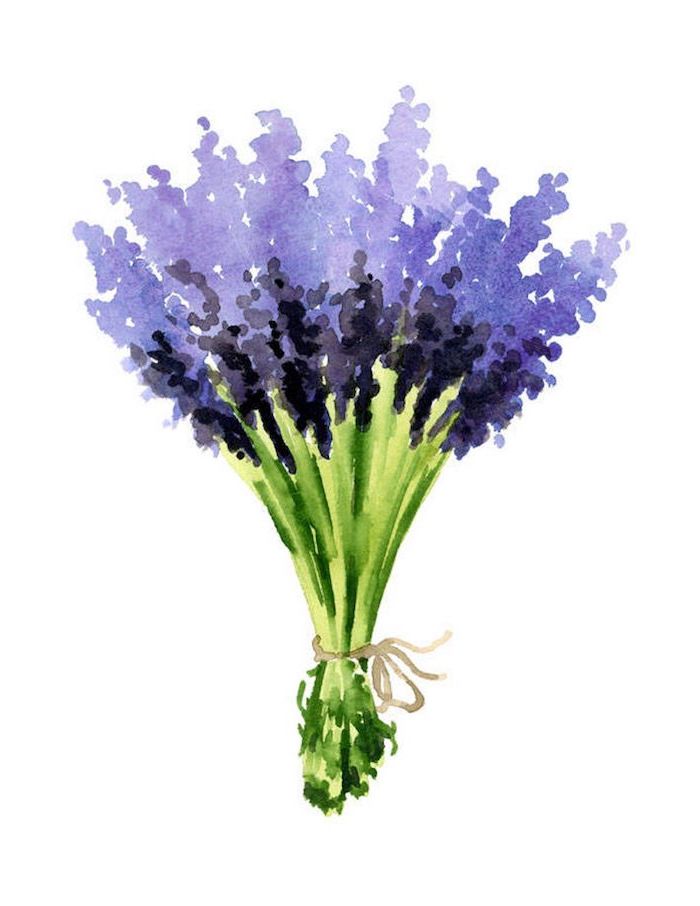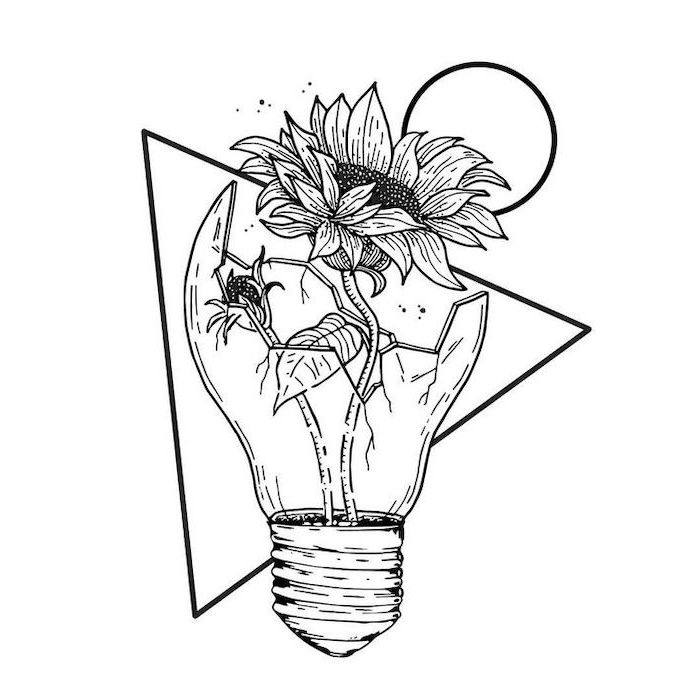 Gorgeous flower bouquet in a vase made with pastel colors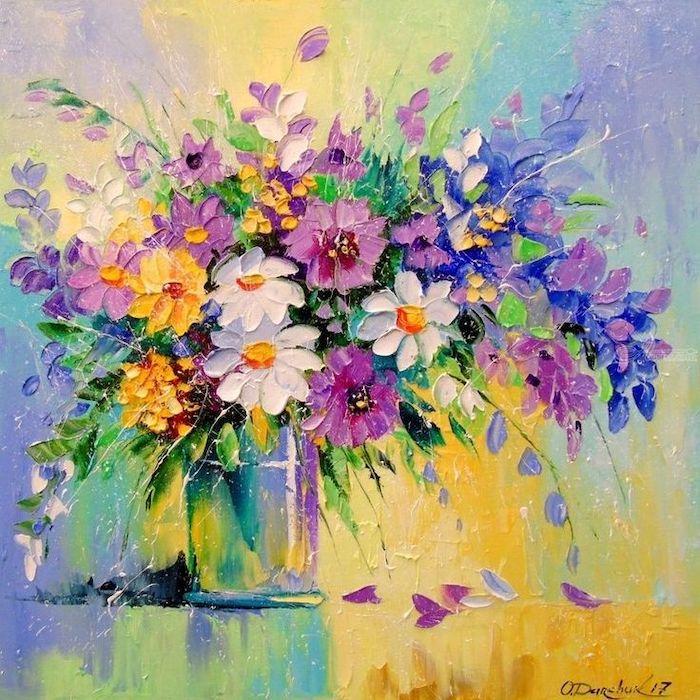 Daria Golab's "Buried in flowers"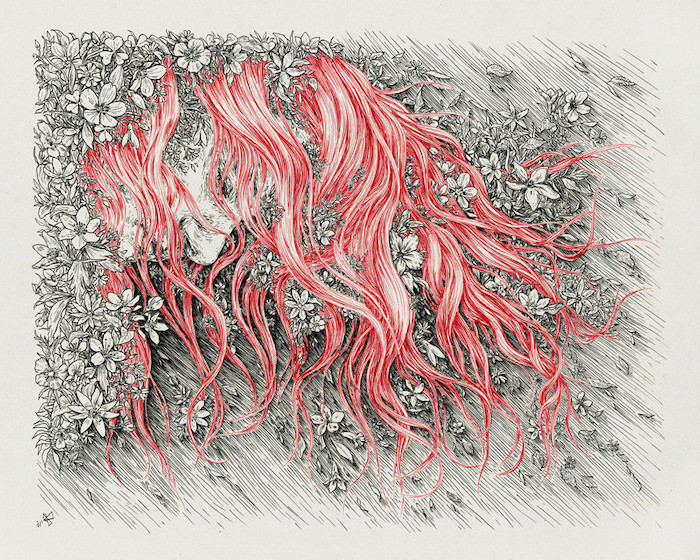 Different examples of colored flowers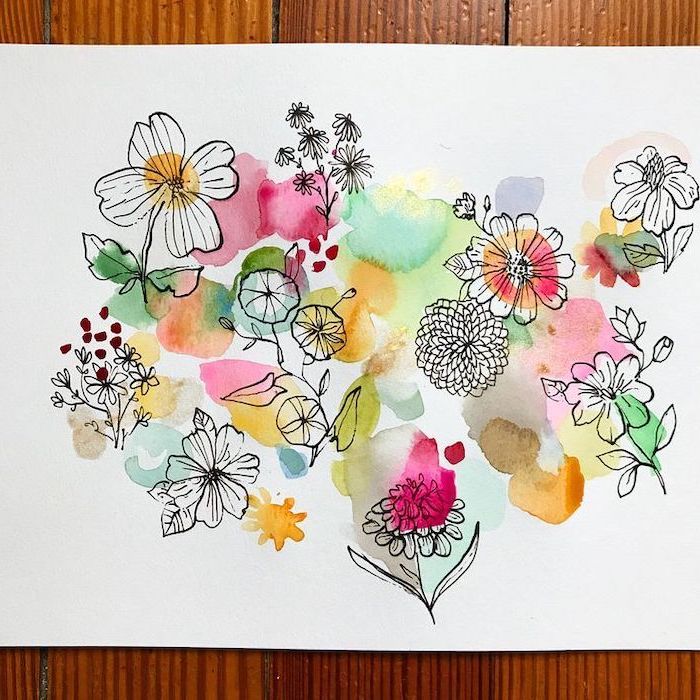 Why is this making me feel sad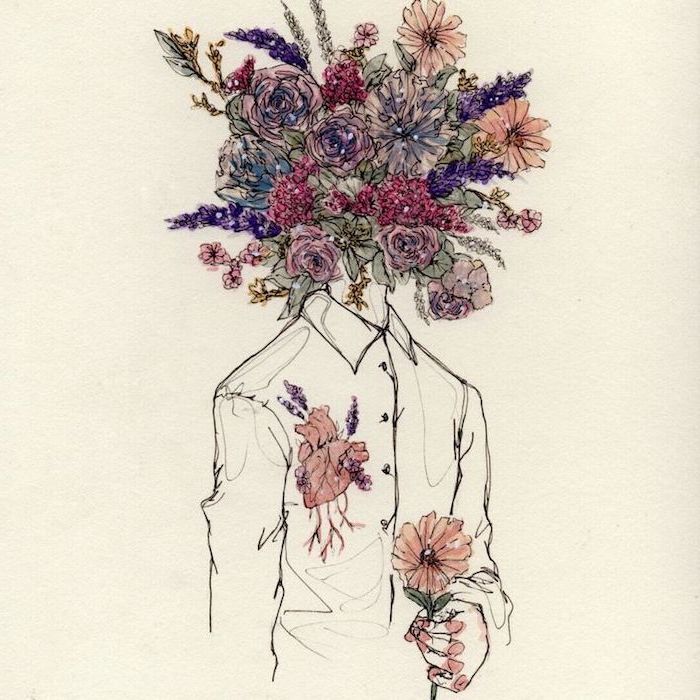 Absolutely stunning painting reminiscent of the jungle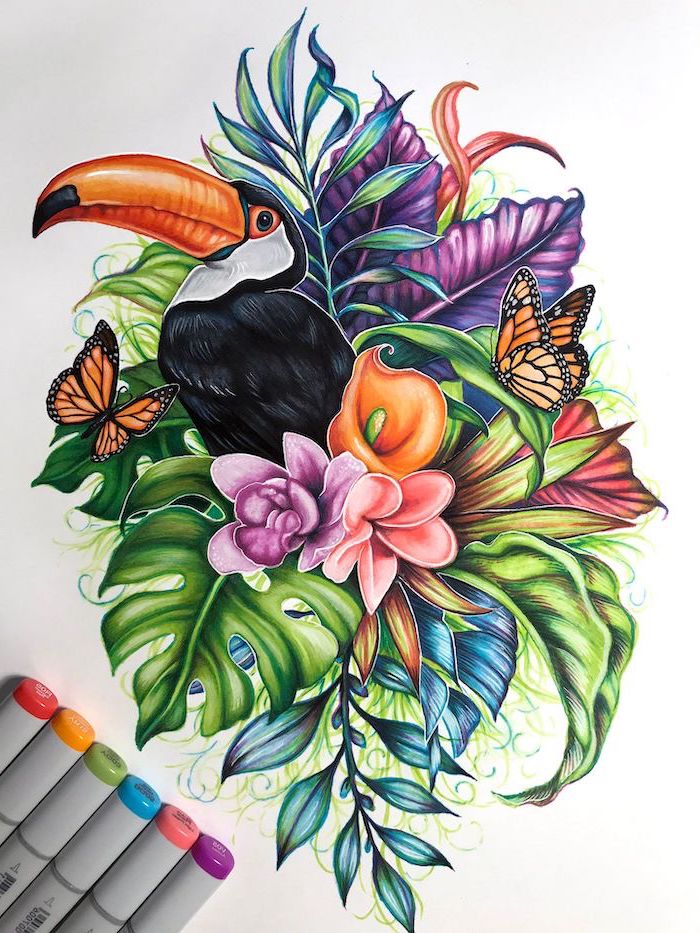 Sunflowers to make you remember summer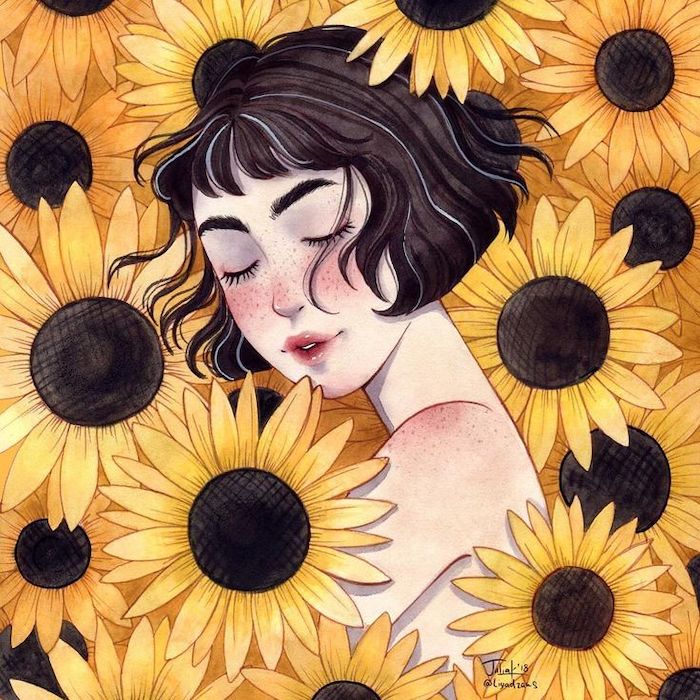 Even the simplest black and white drawings look beautiful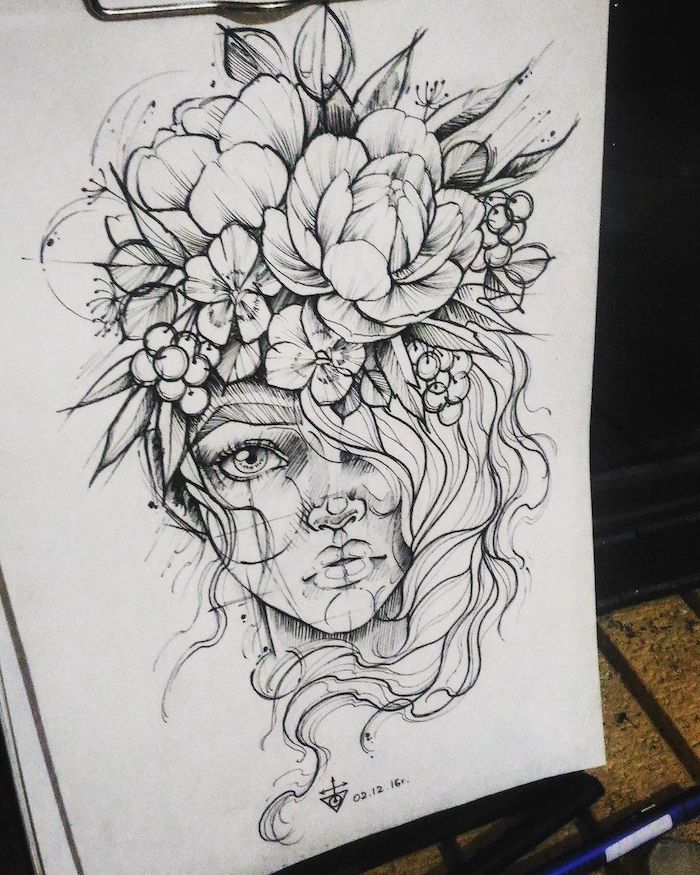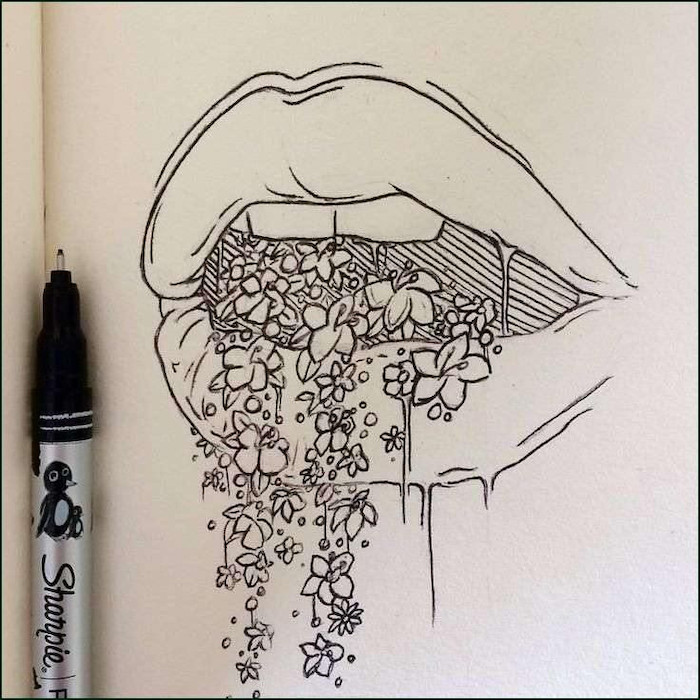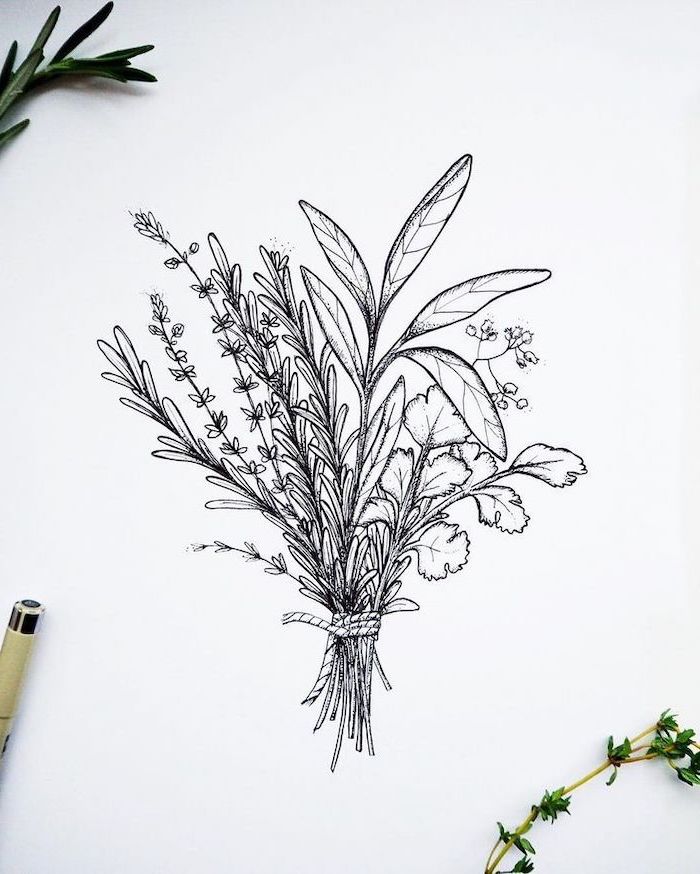 When you add a touch of color, the results are truly amazing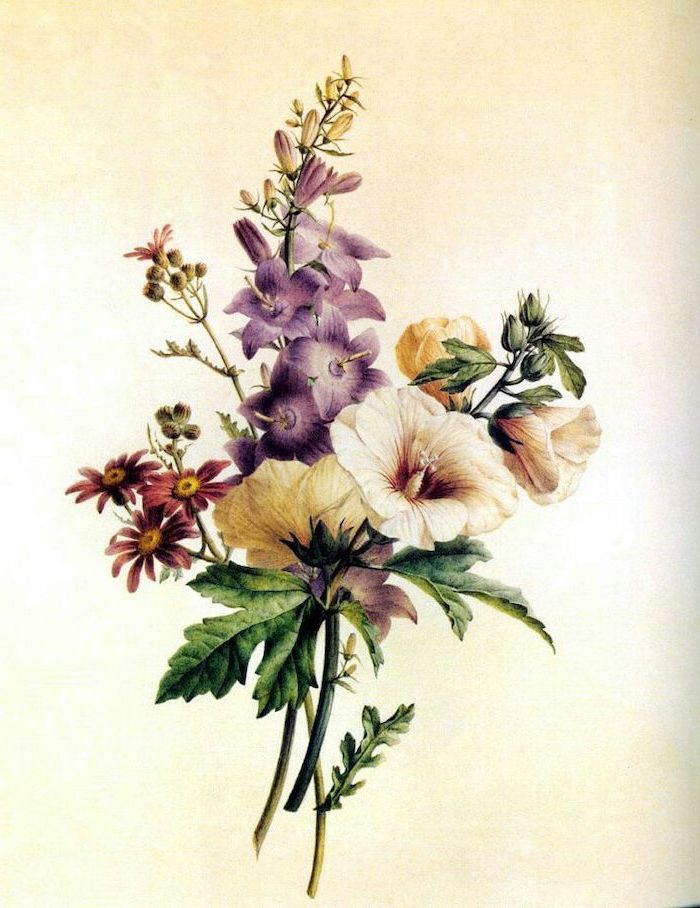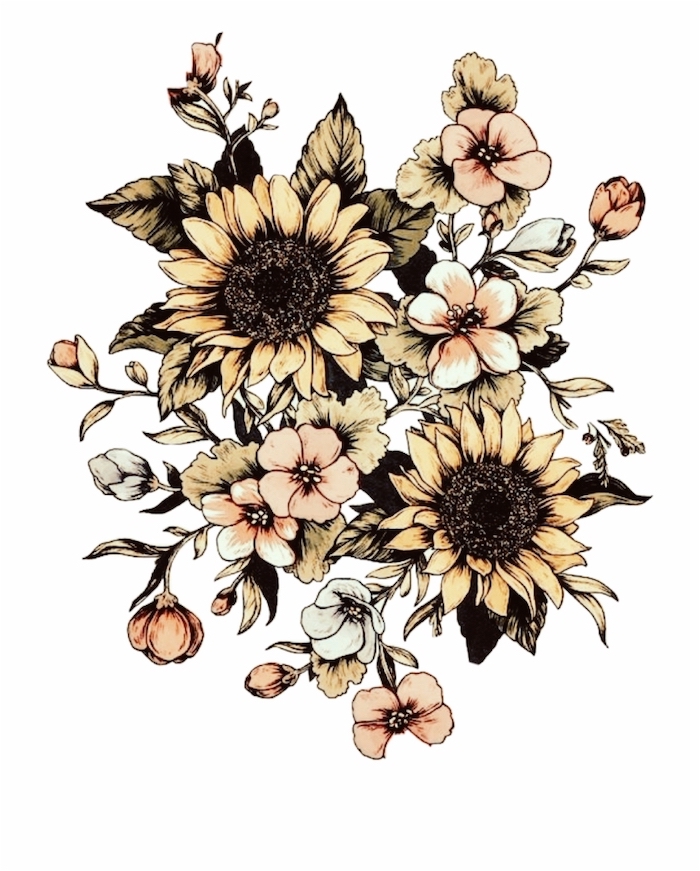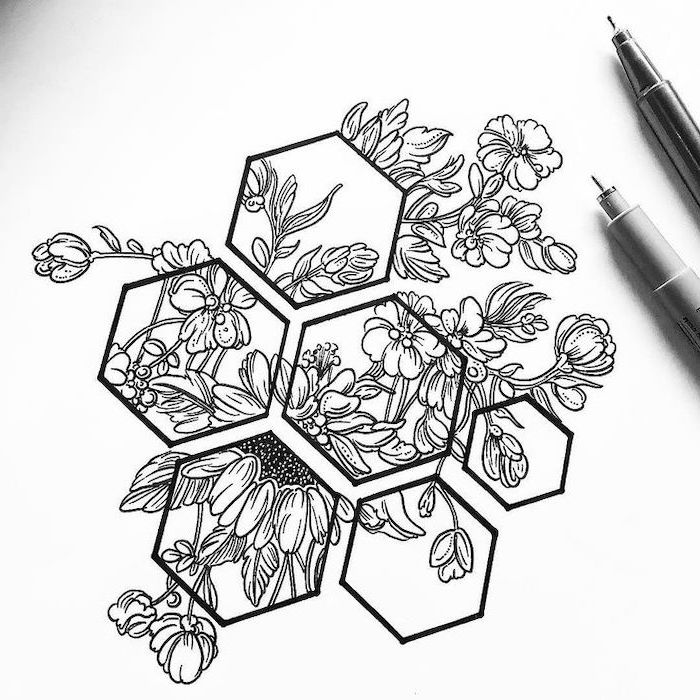 I would gladly adorn my walls with these pieces of art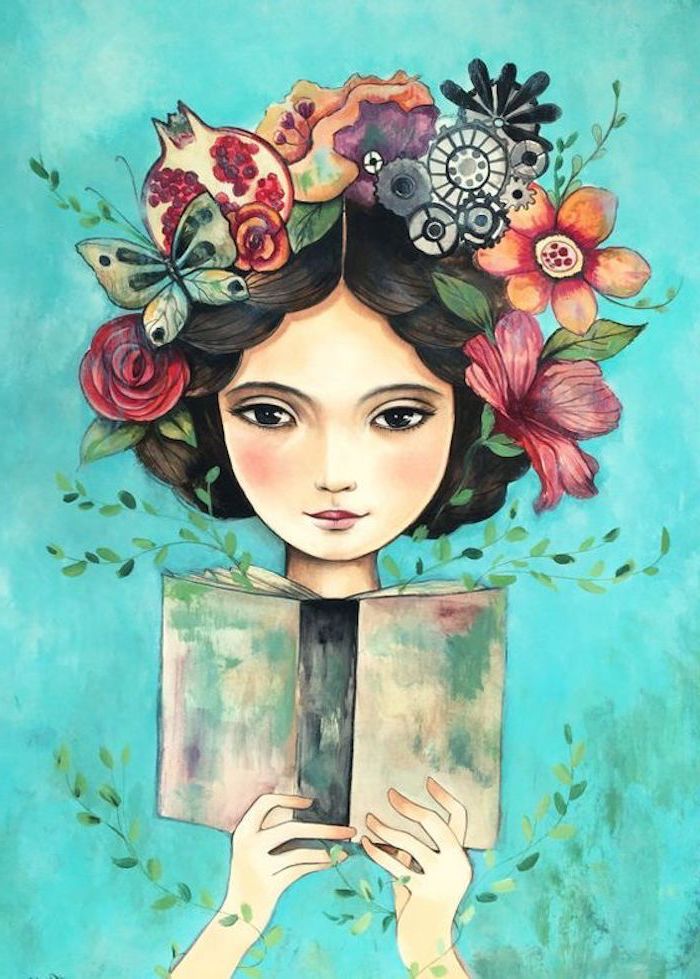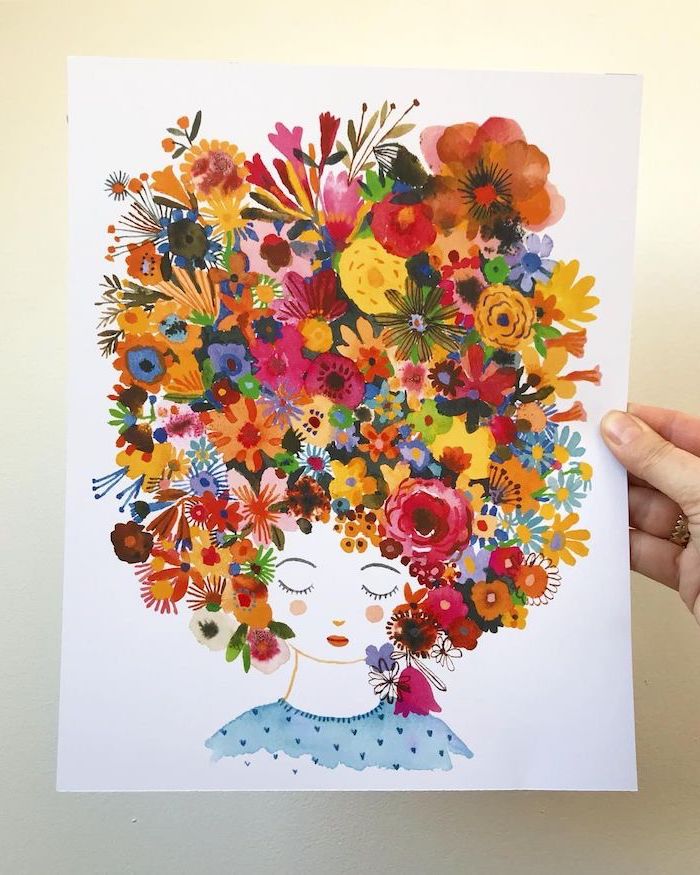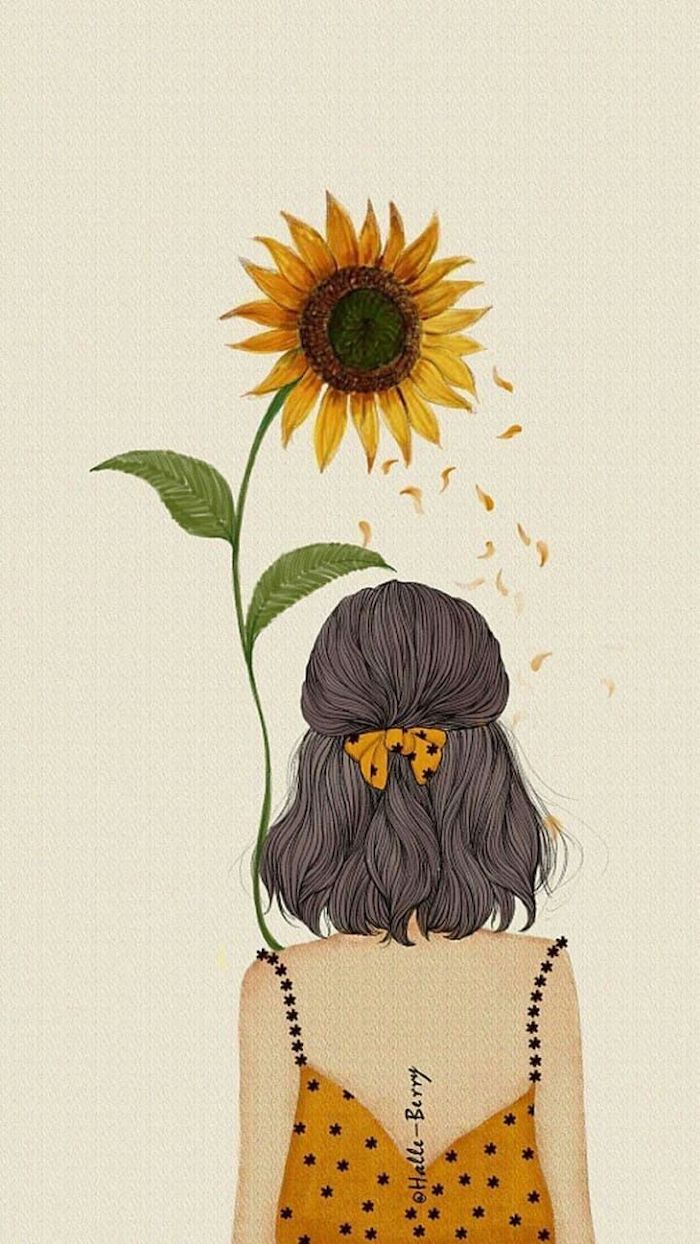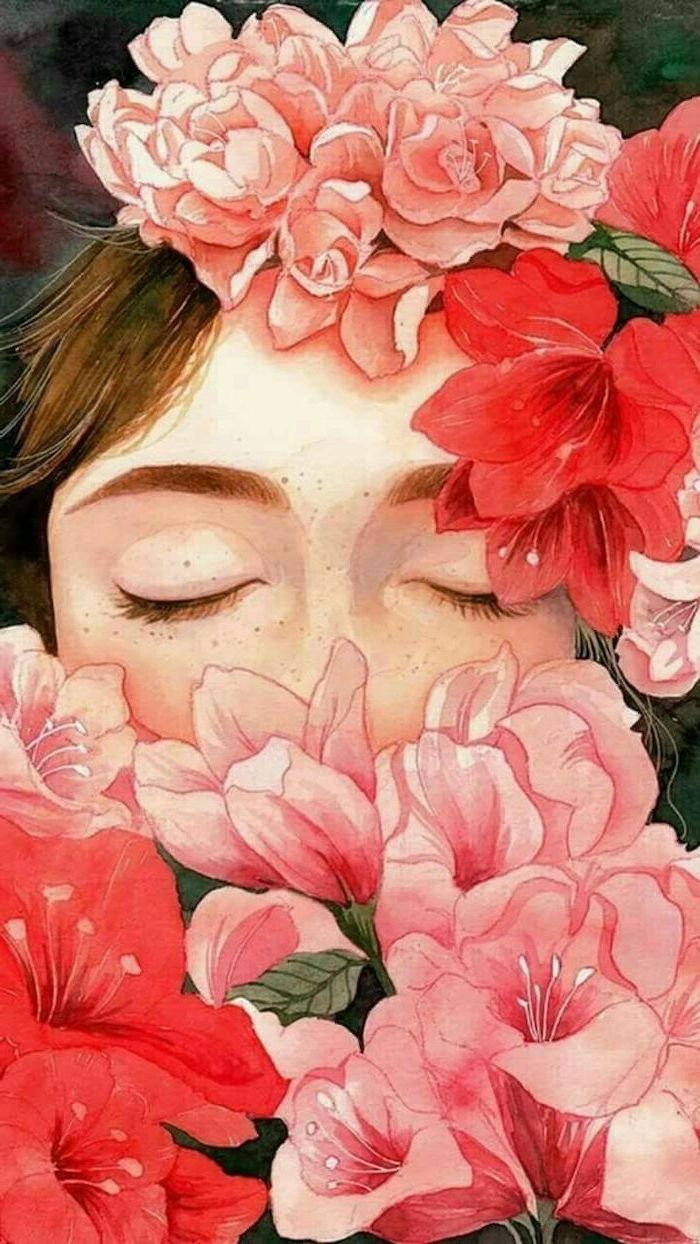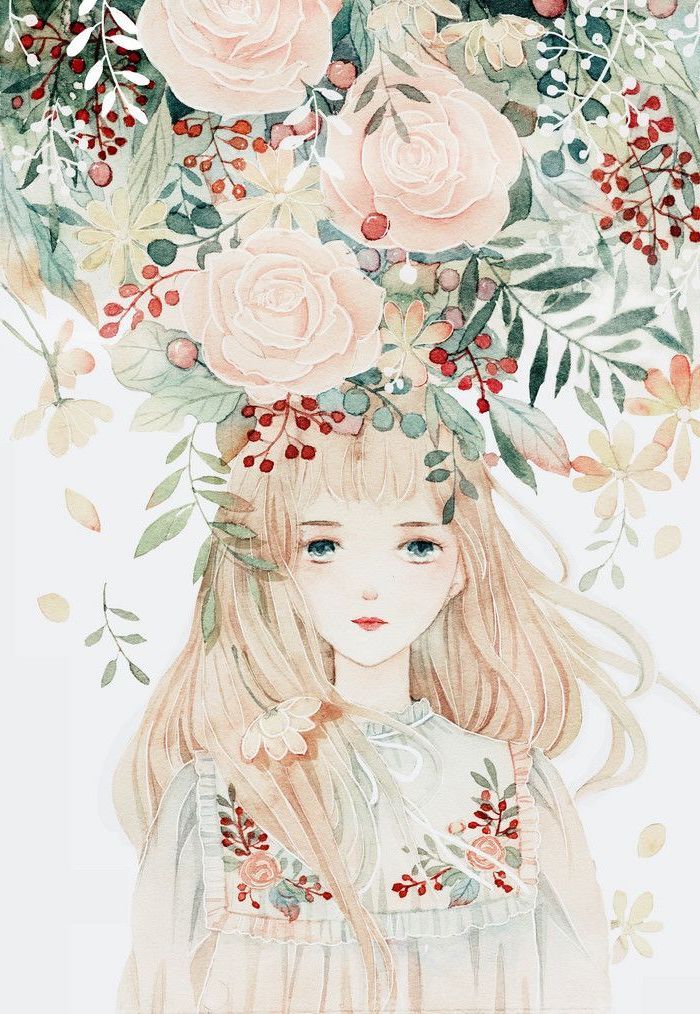 Step by step drawing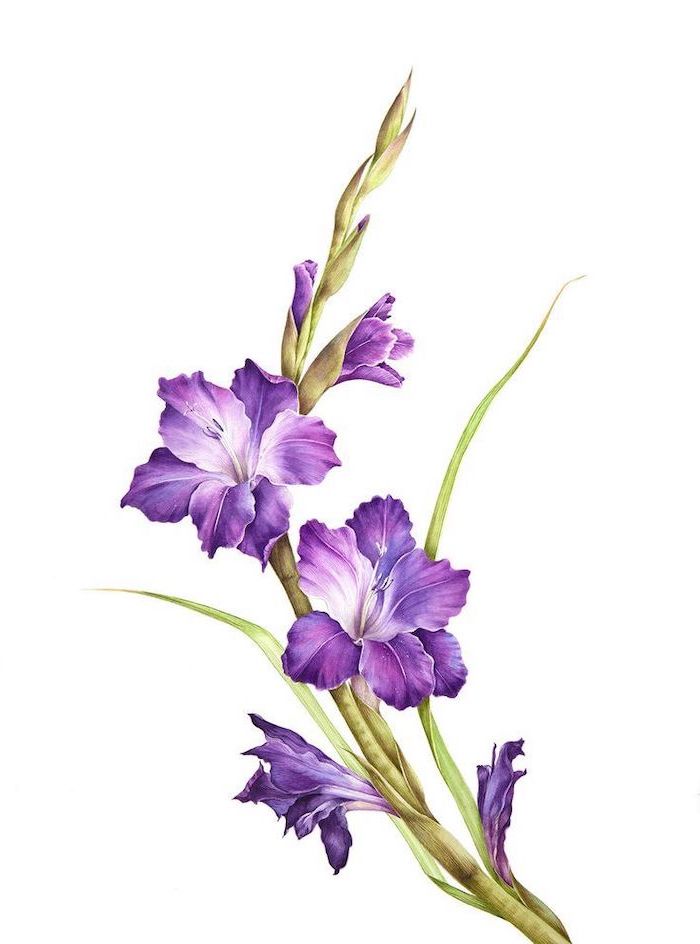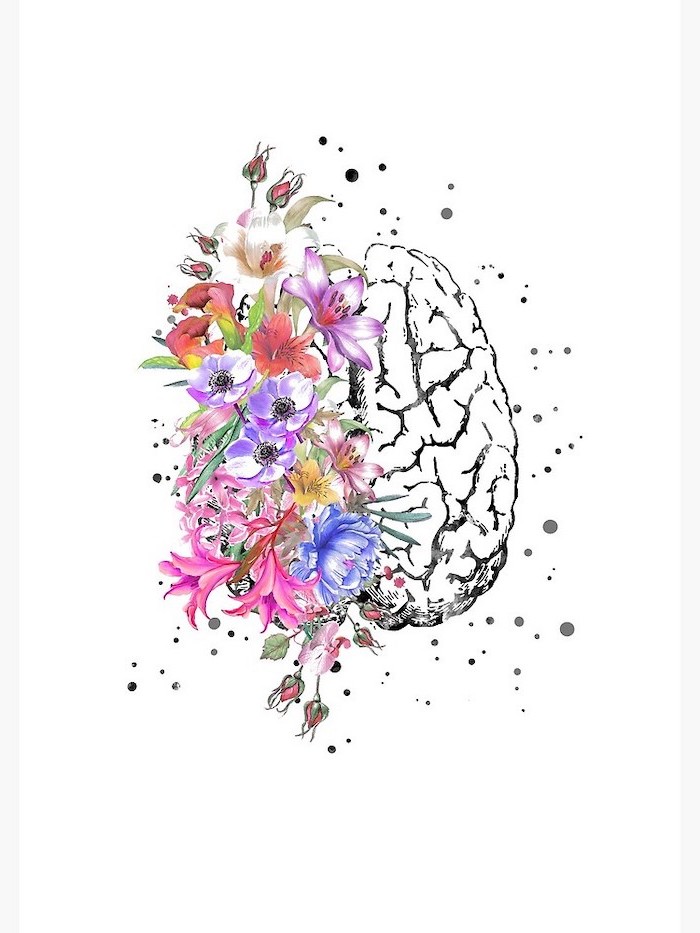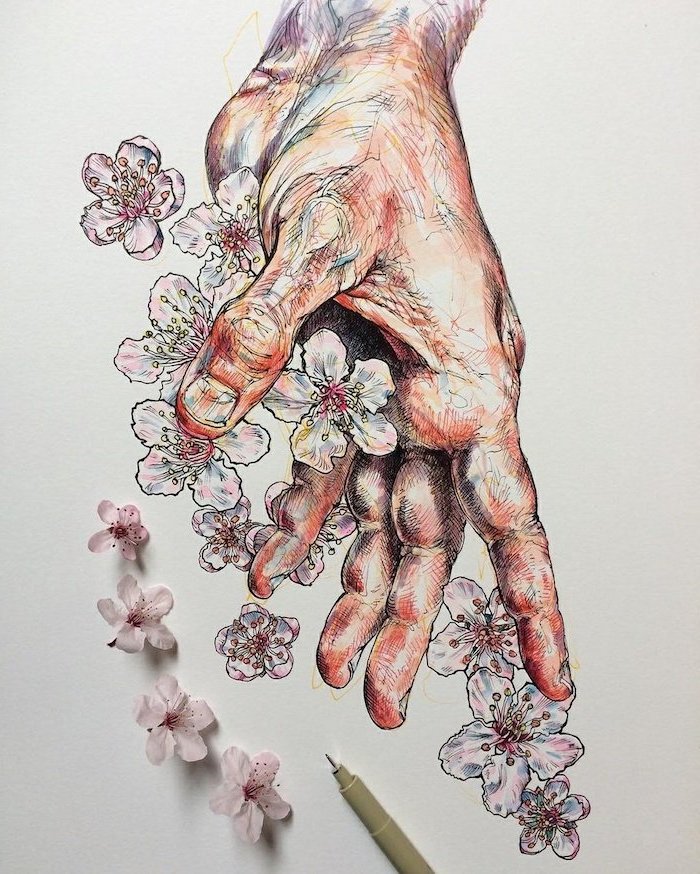 Easy pictures to draw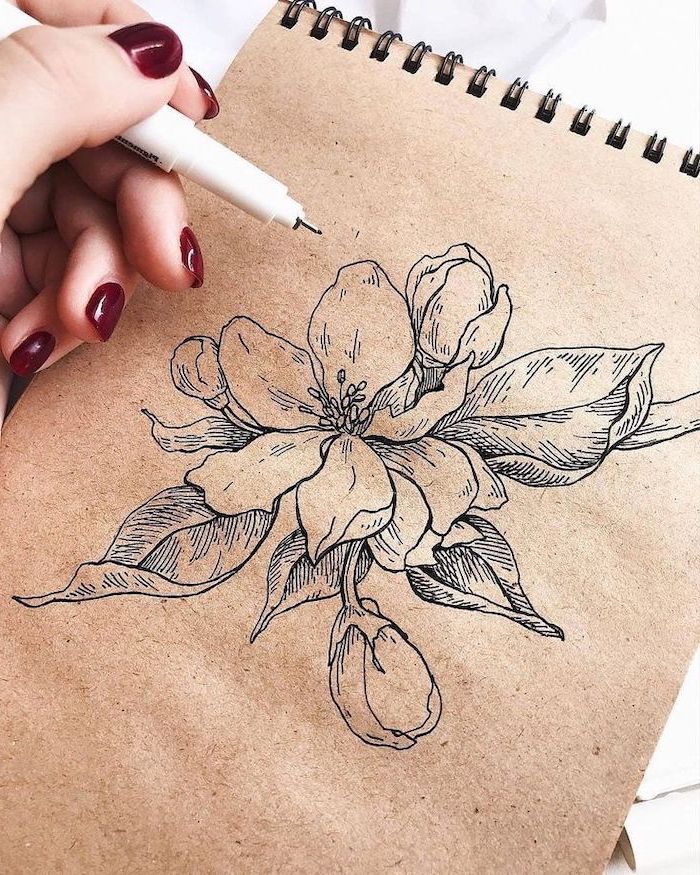 How to draw a daffodil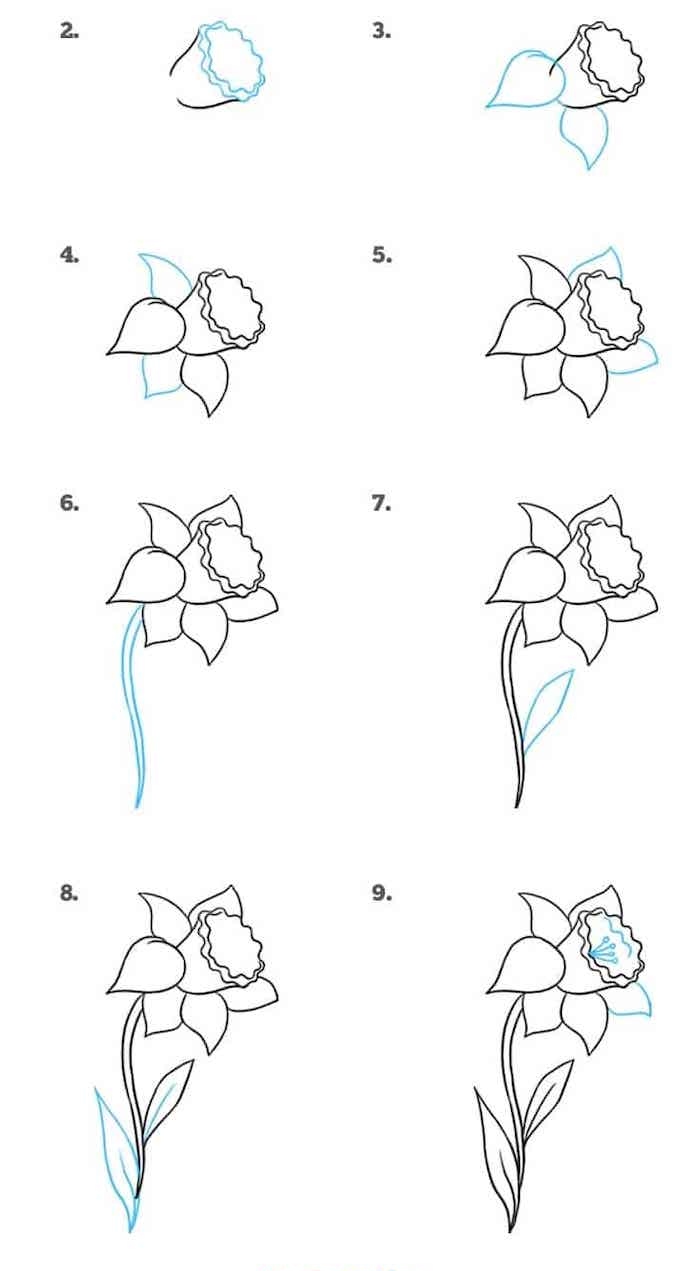 Another easy tutorial – how to draw a flower bouquet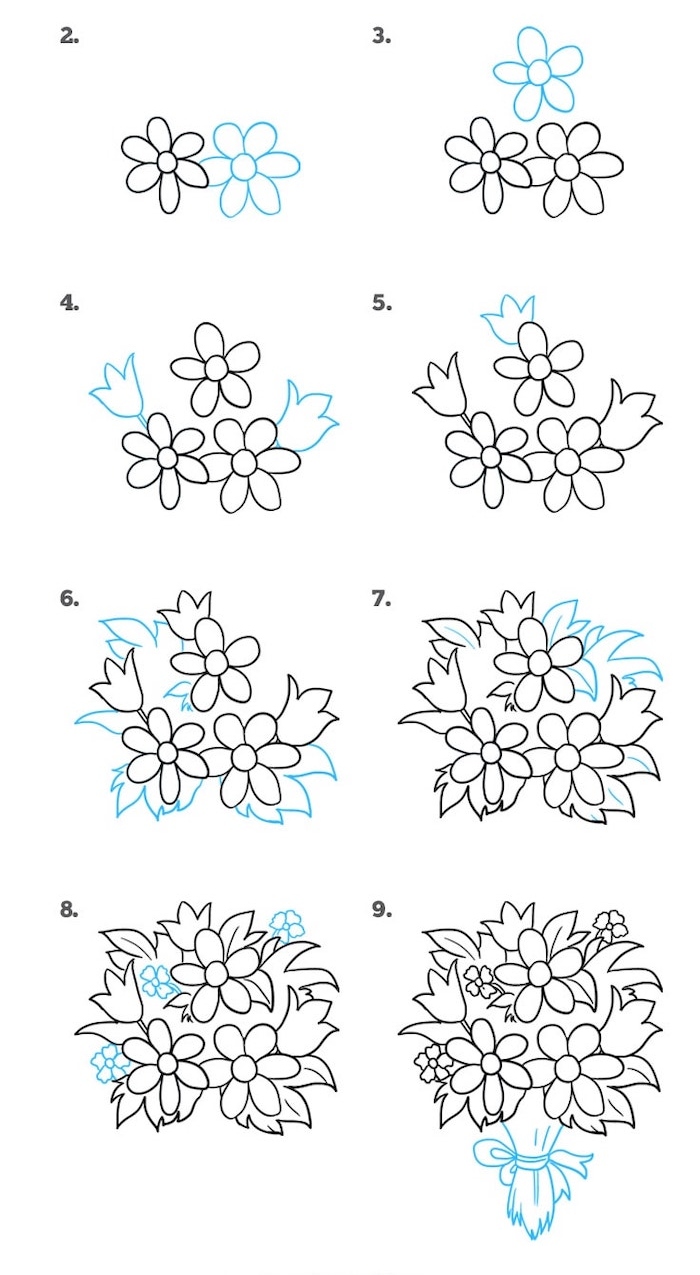 How to draw a flower step by step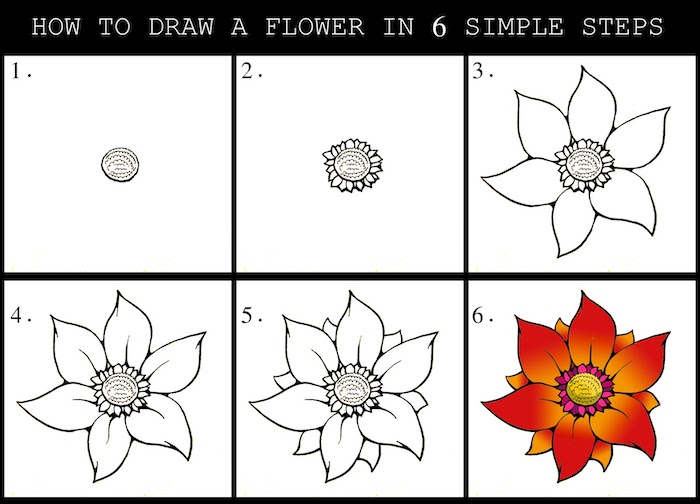 How to draw a flower easy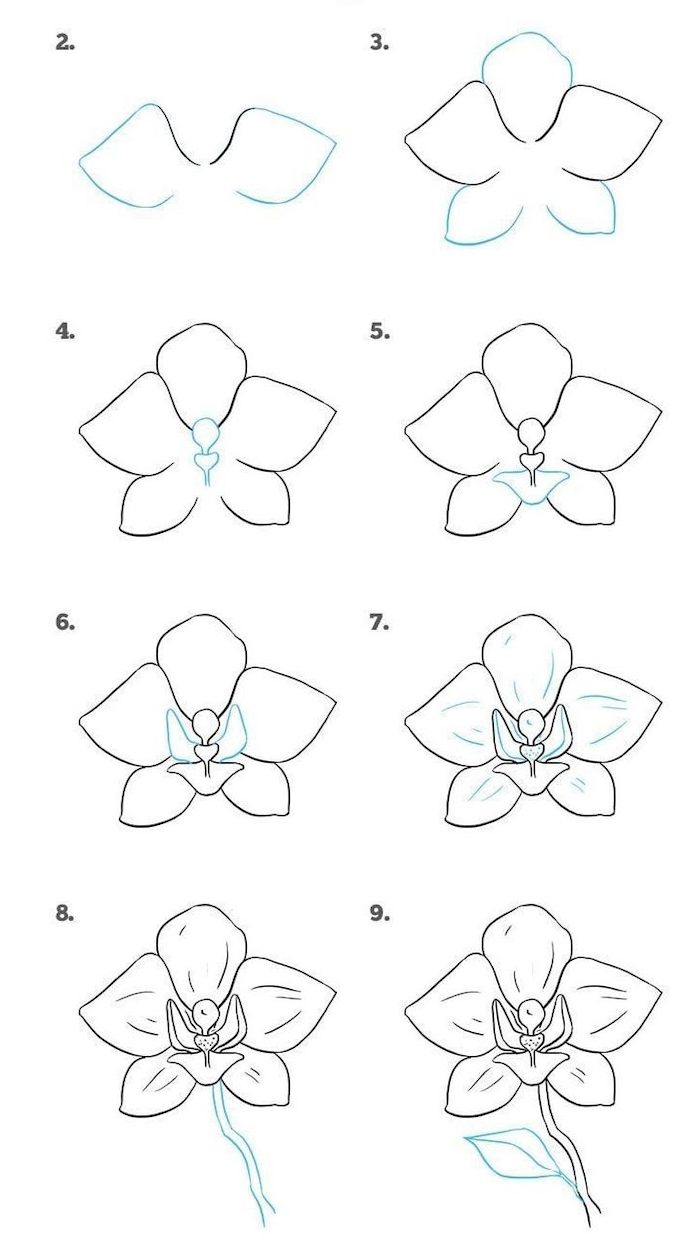 Does it get any simpler than that – simple flower drawing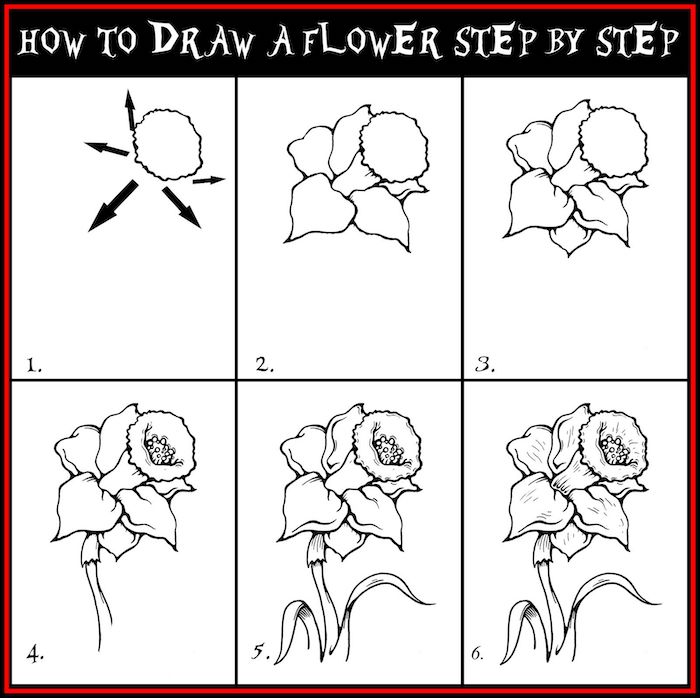 How to draw a poppy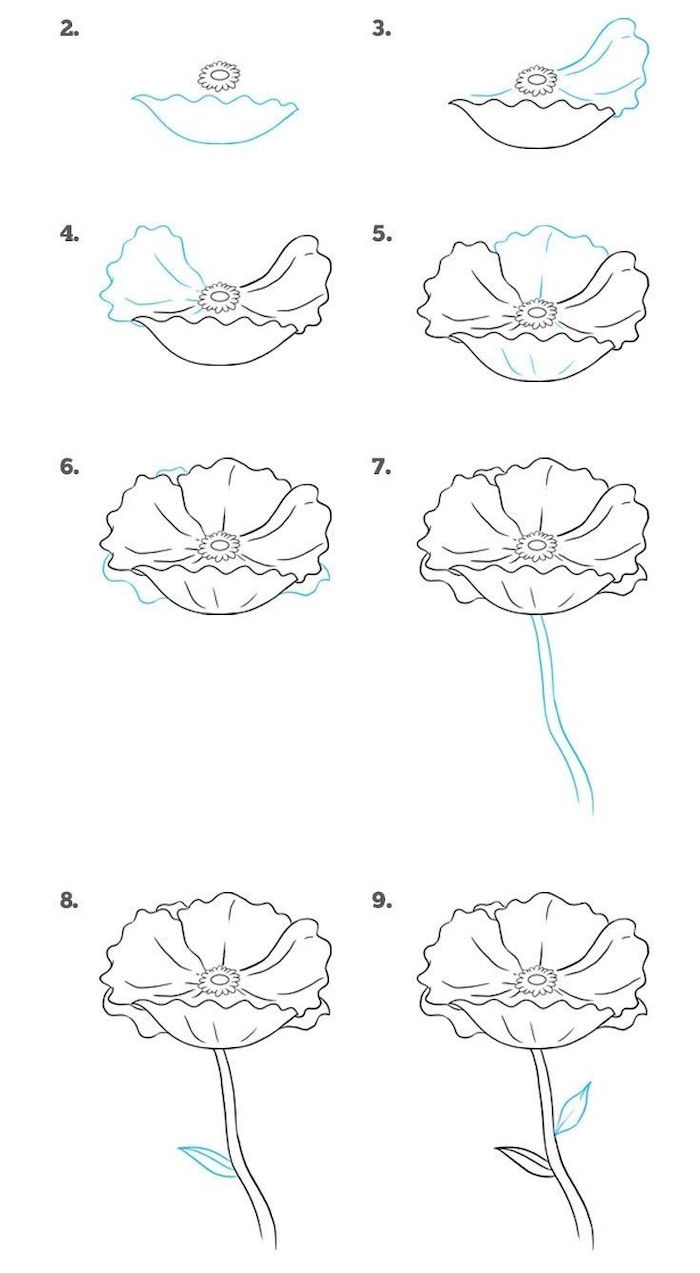 Cool designs to draw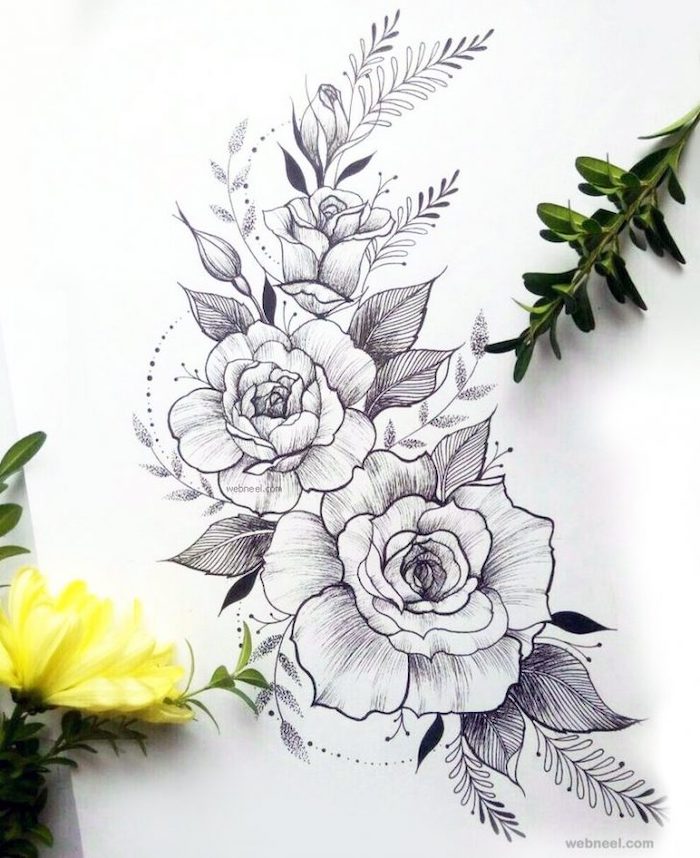 How to draw a lily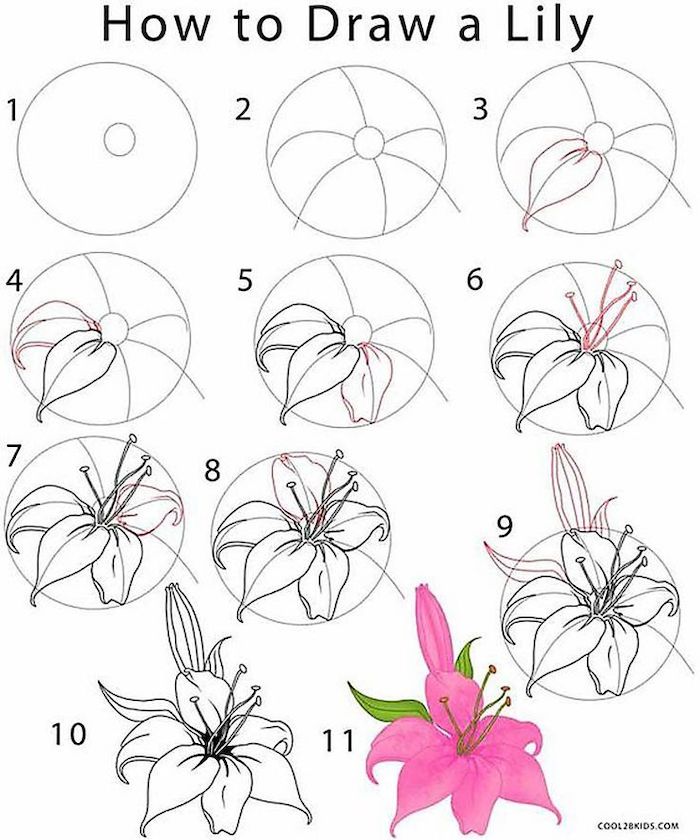 Simple drawing ideas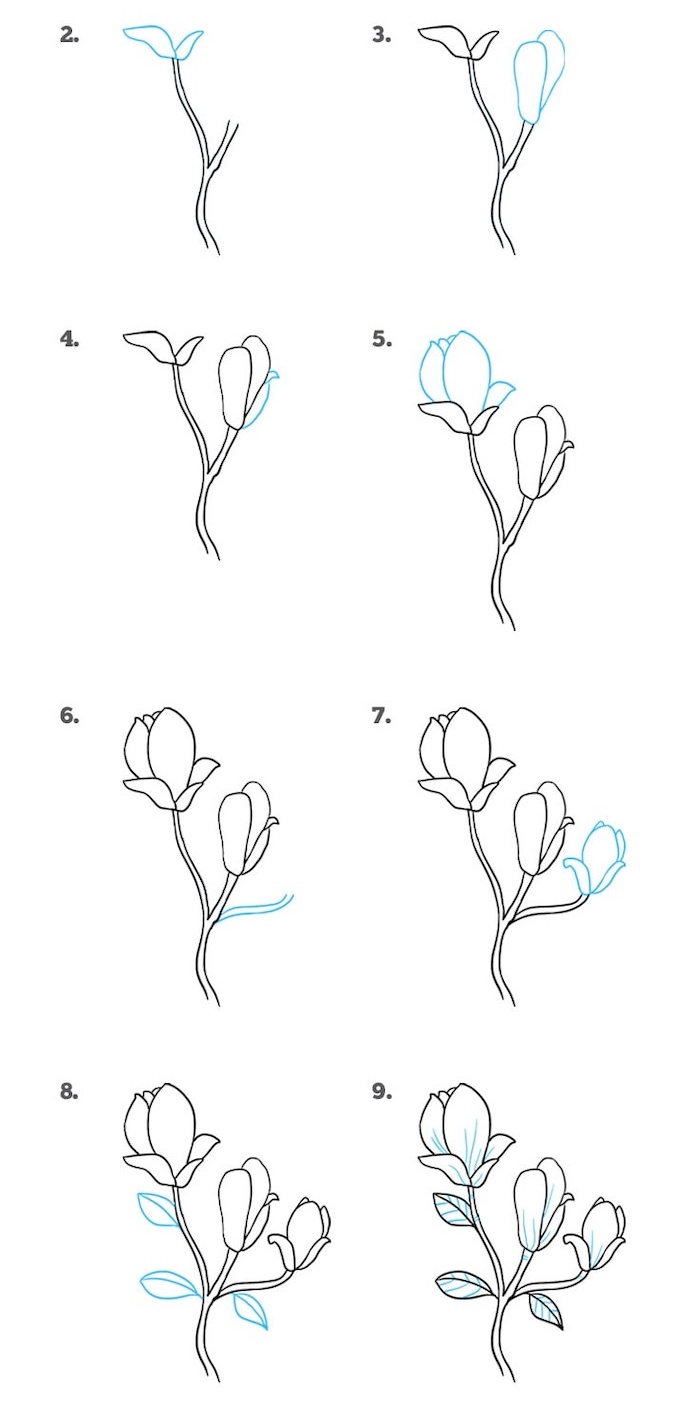 How to draw a poinsettia flower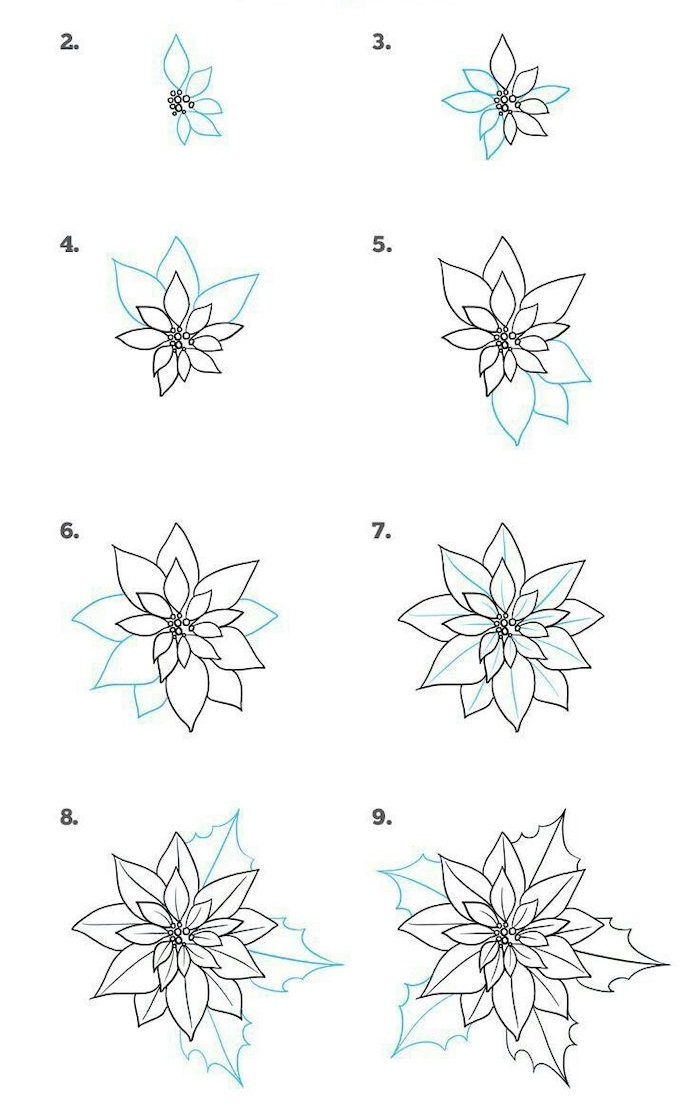 Cute flower drawings – how to draw a rose easy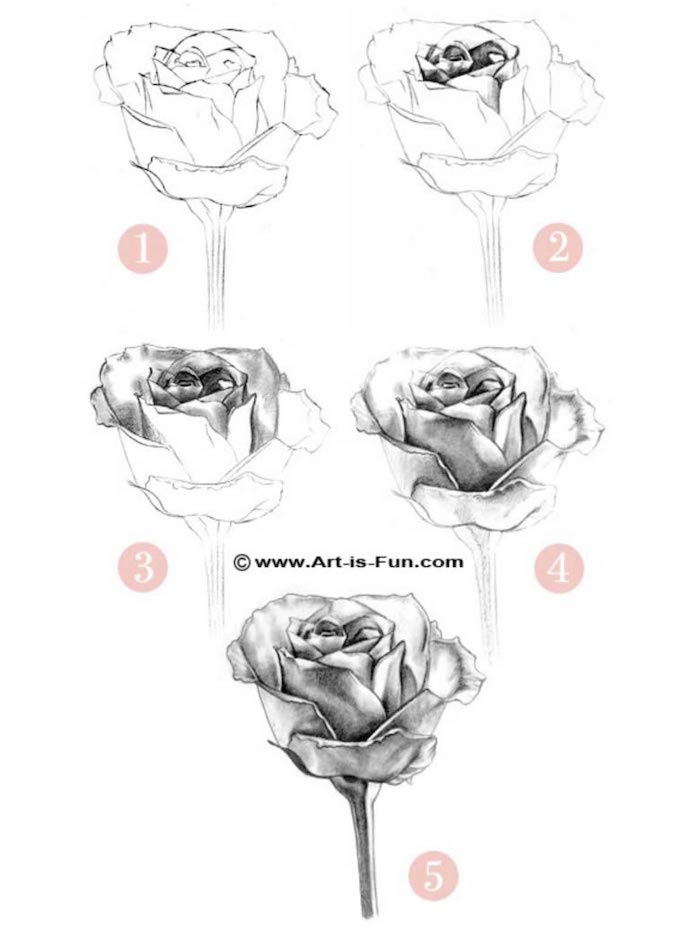 Rose drawing step by step

How to draw a sunflower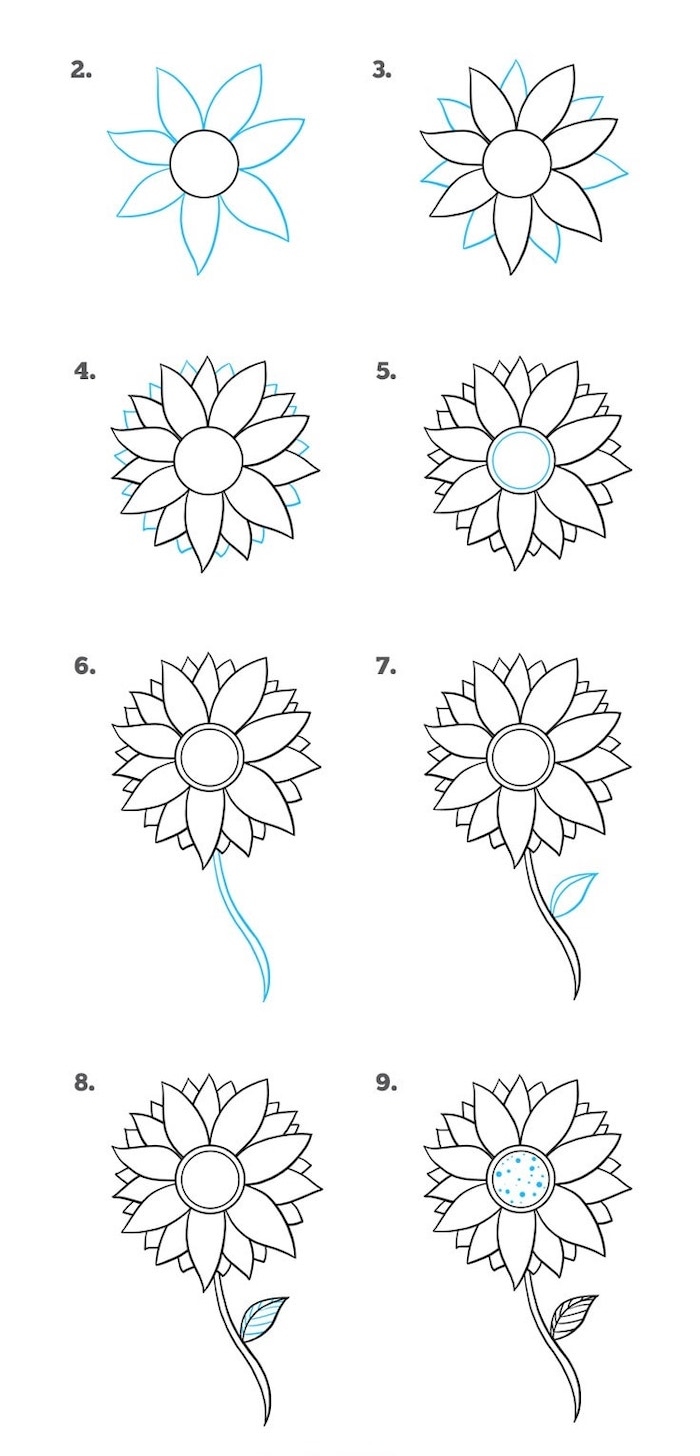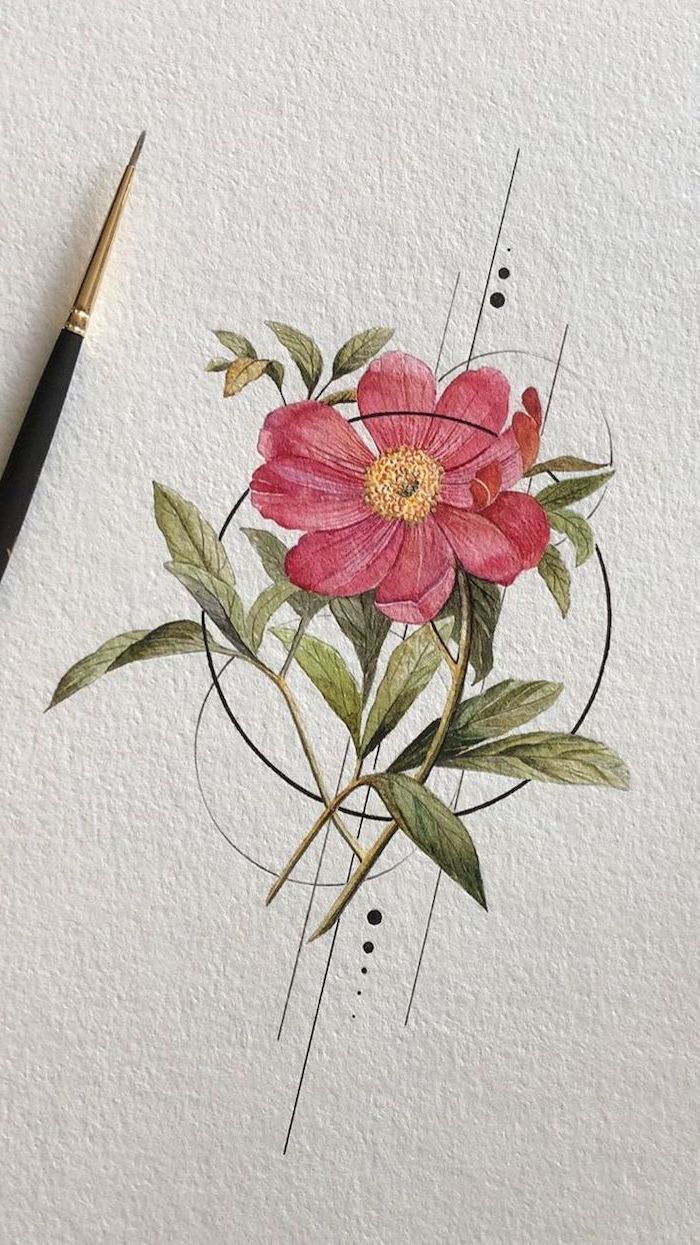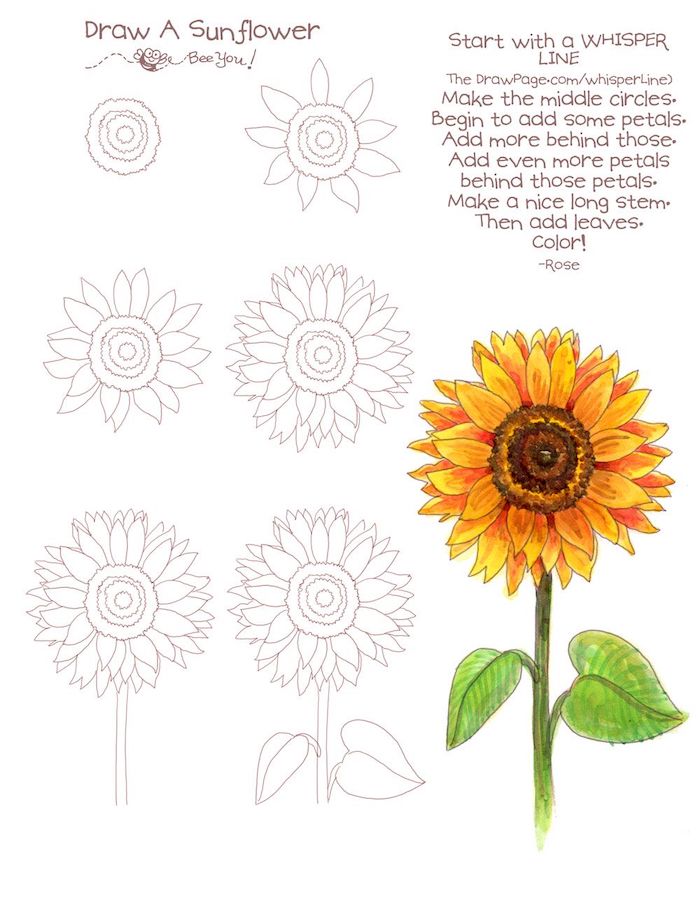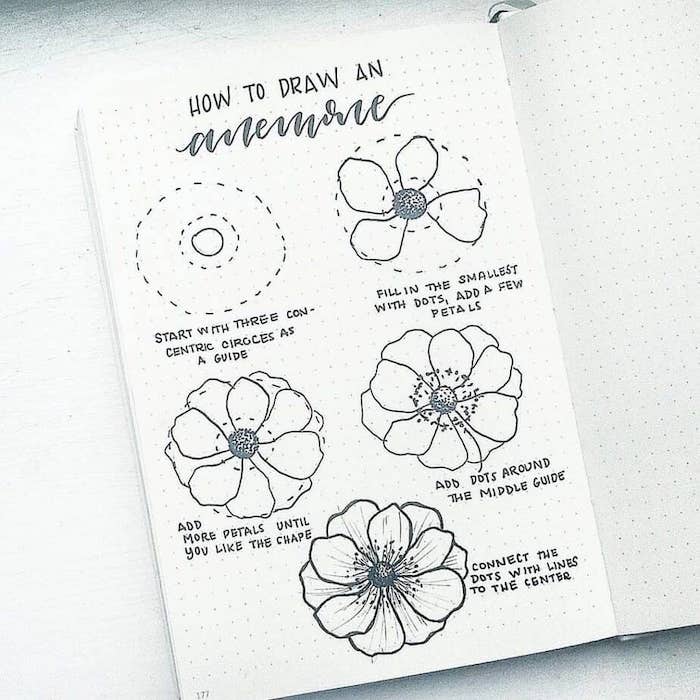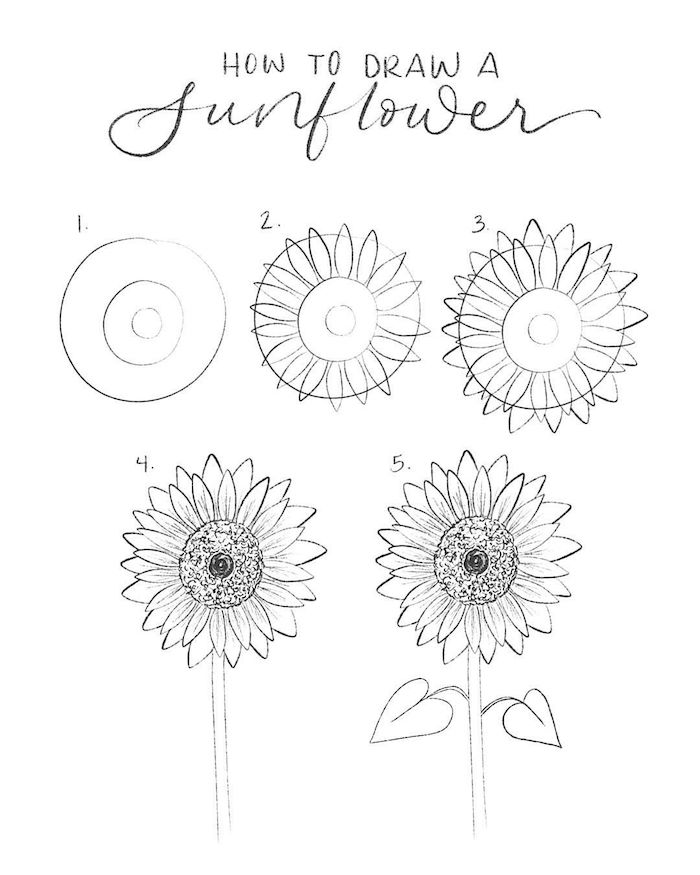 Yet another tutorial on how to draw a water lily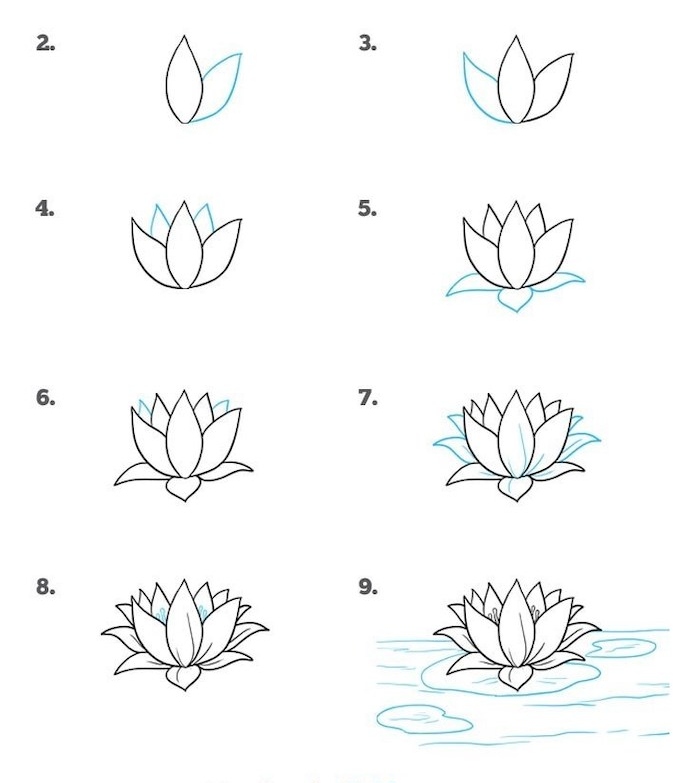 So, have you ever wondered how to draw lavender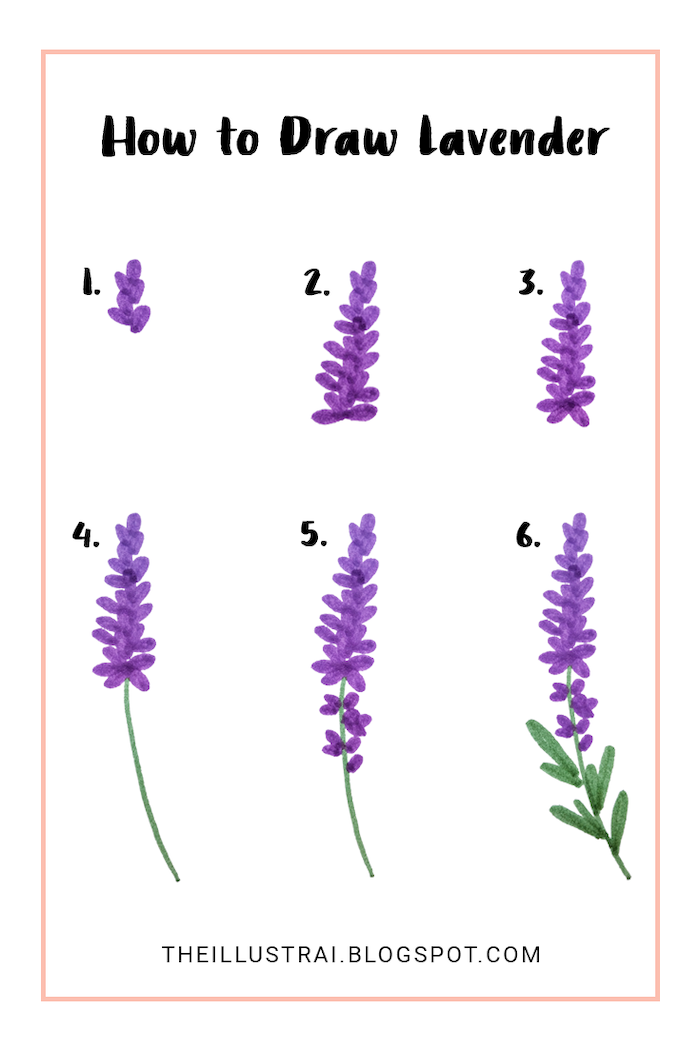 And, now, imagine painting this beautiful thing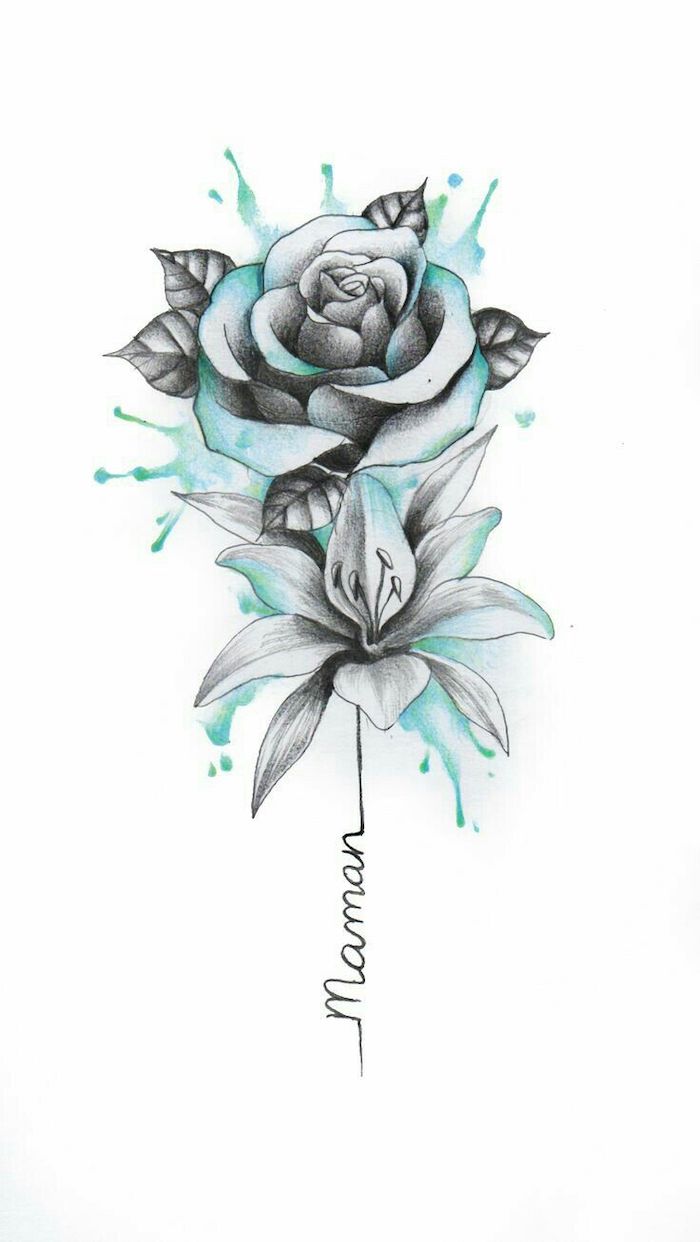 Pictures of flowers to draw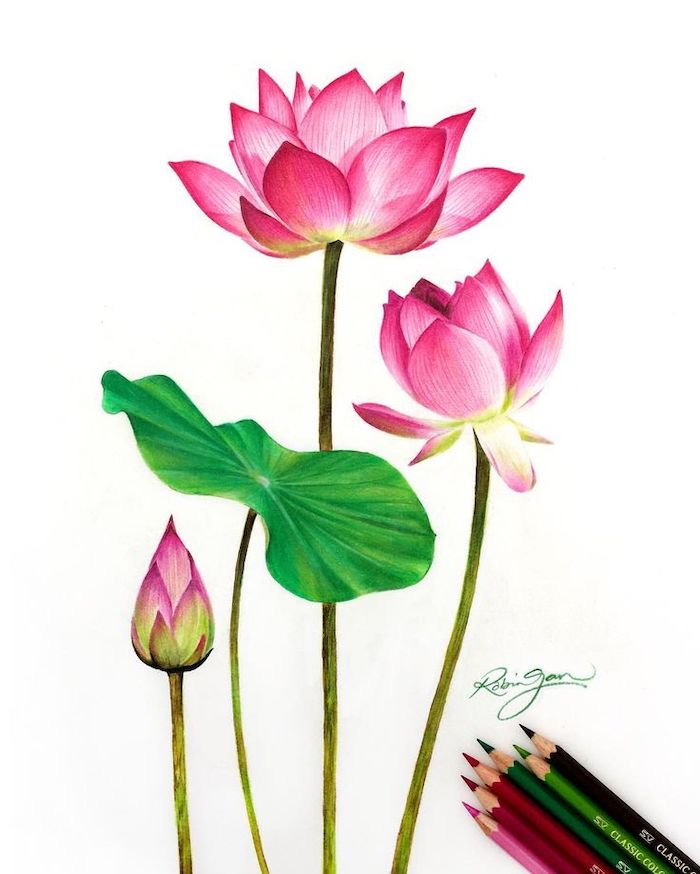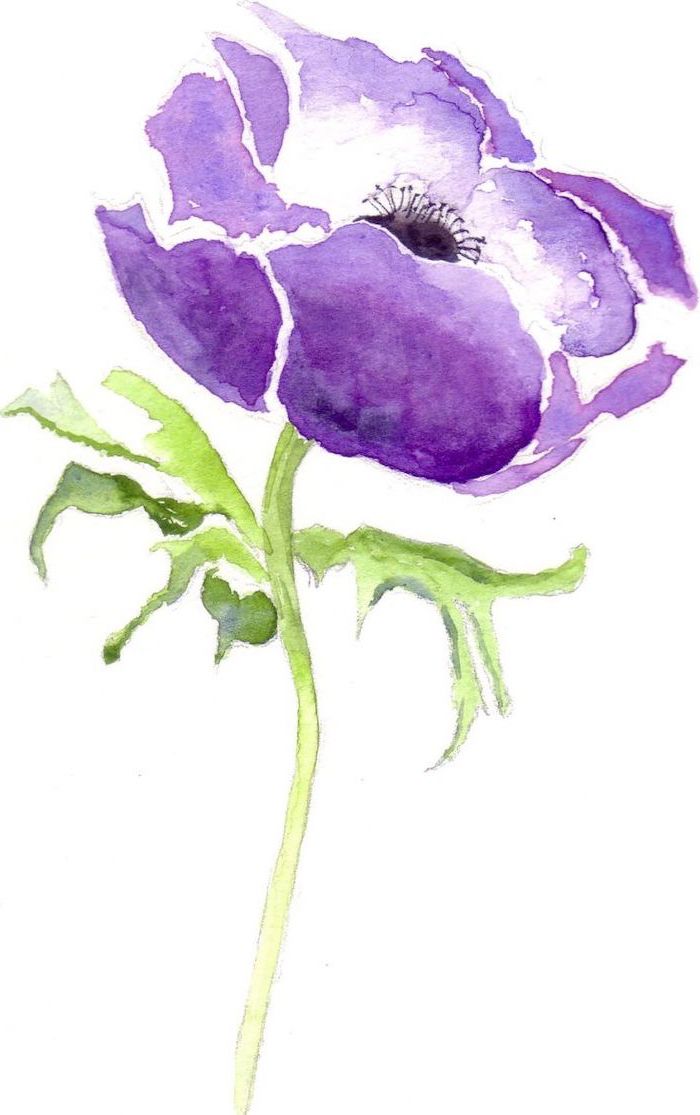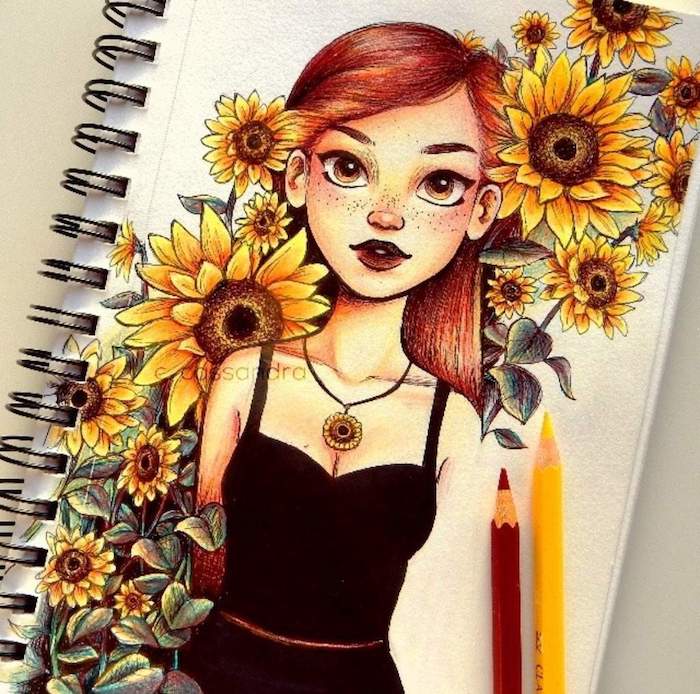 Cool simple drawings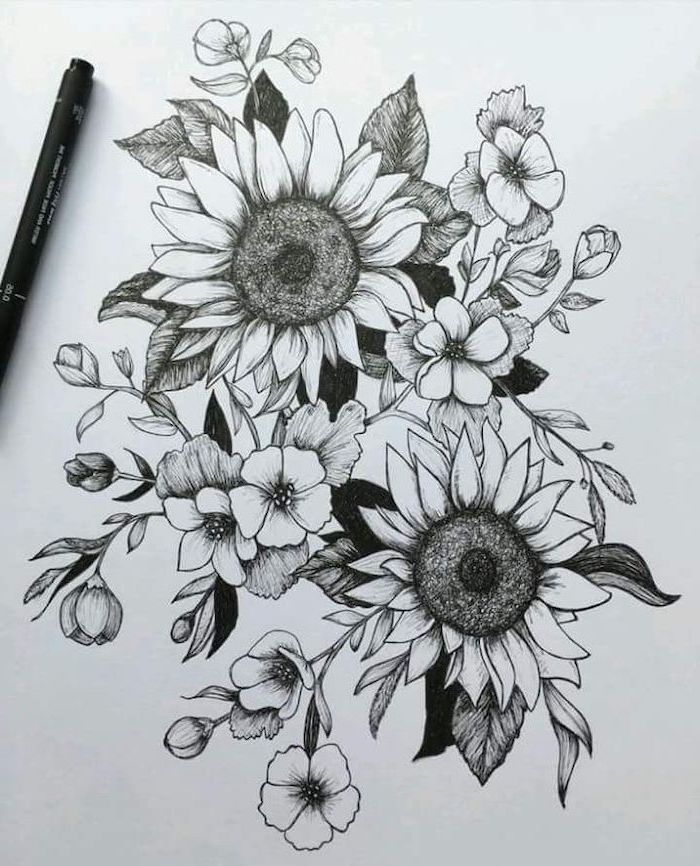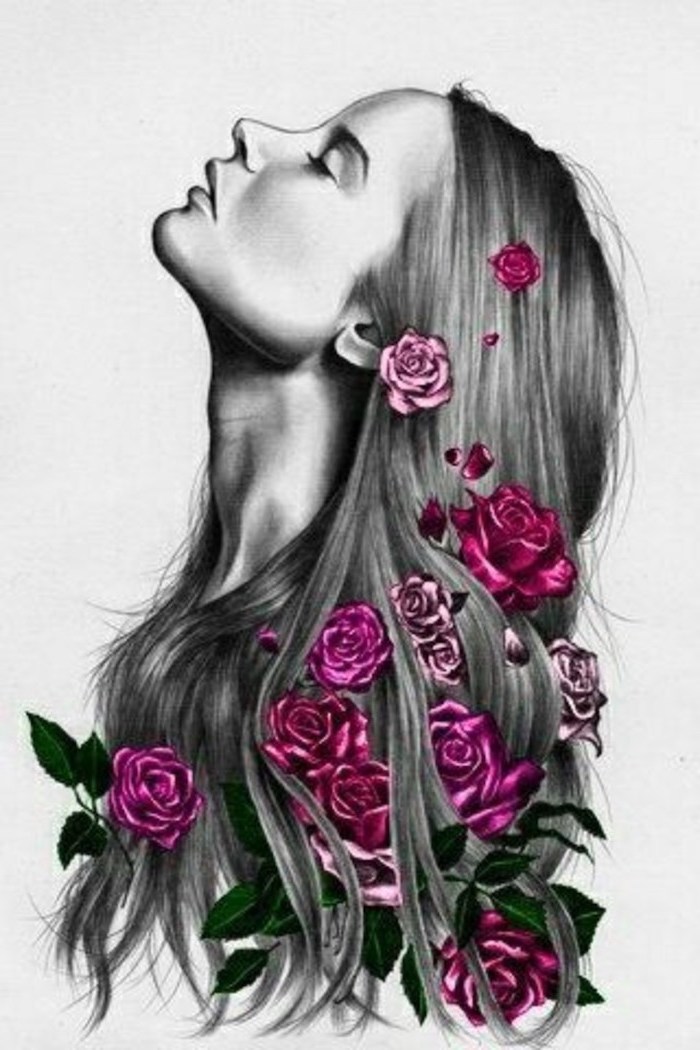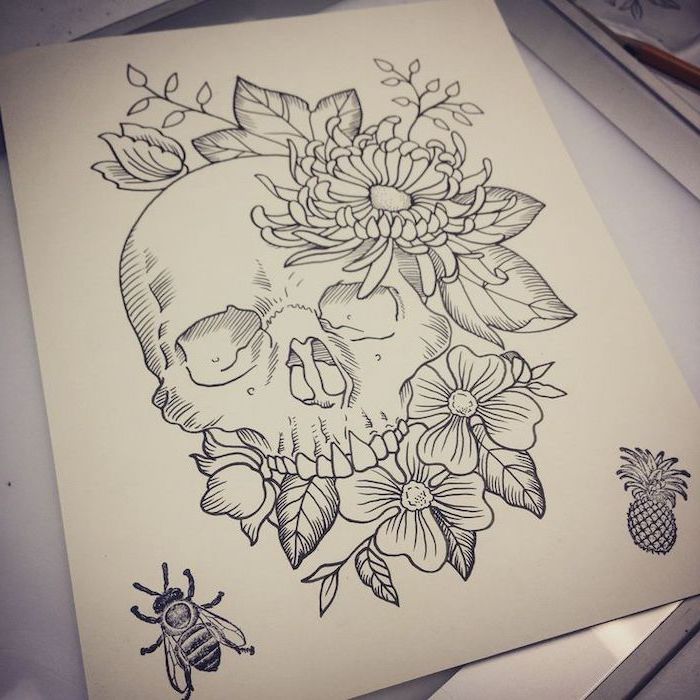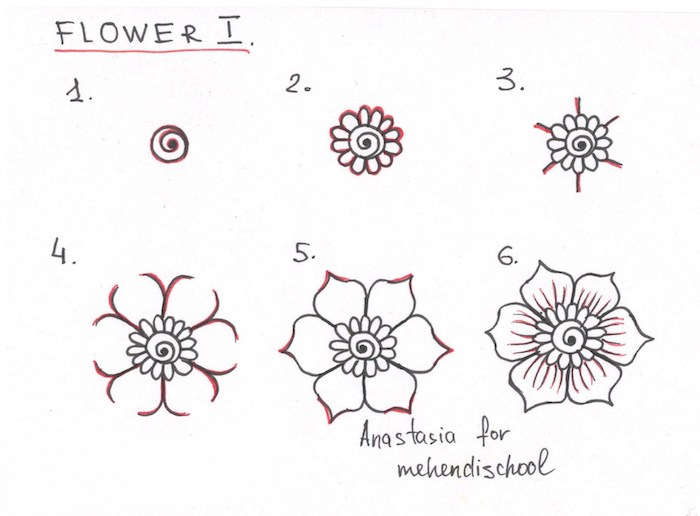 Pretty flowers to draw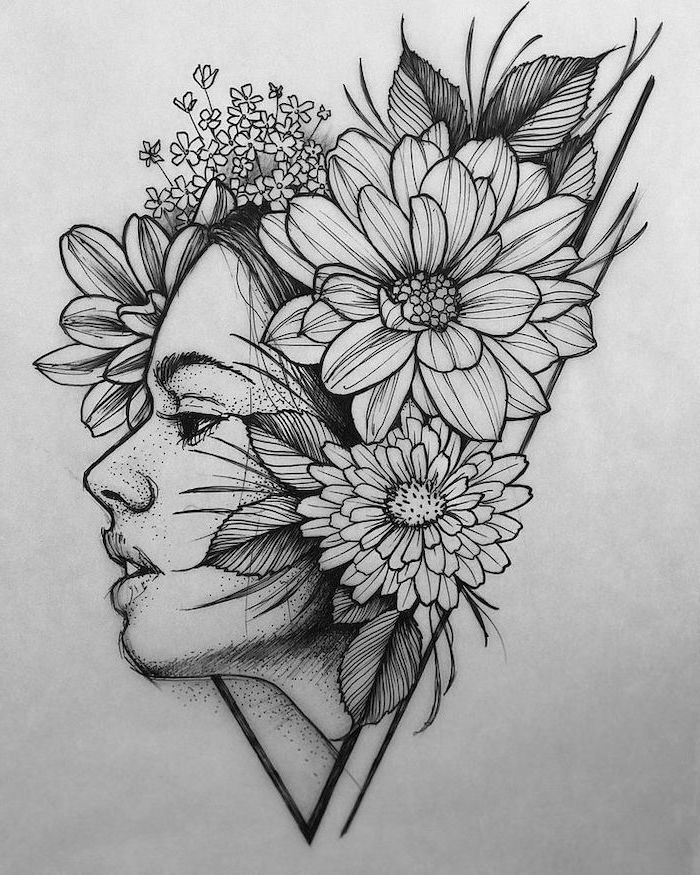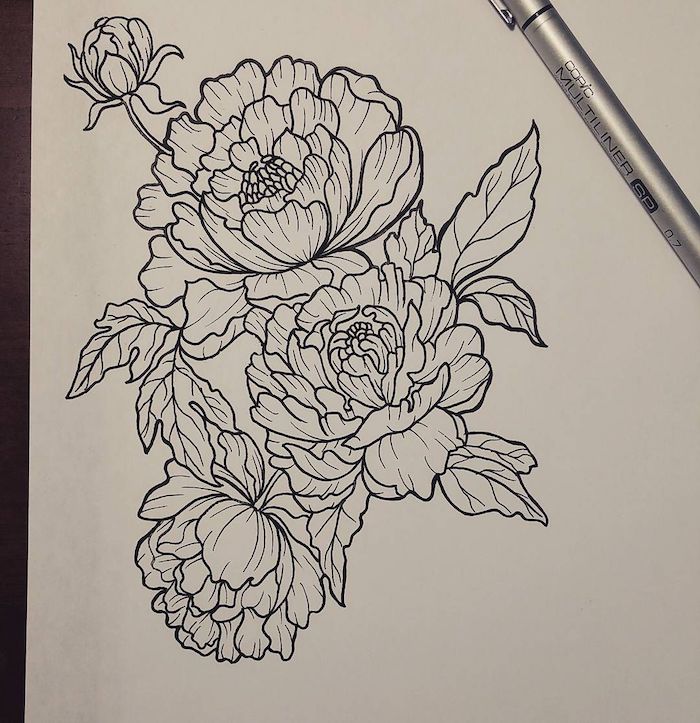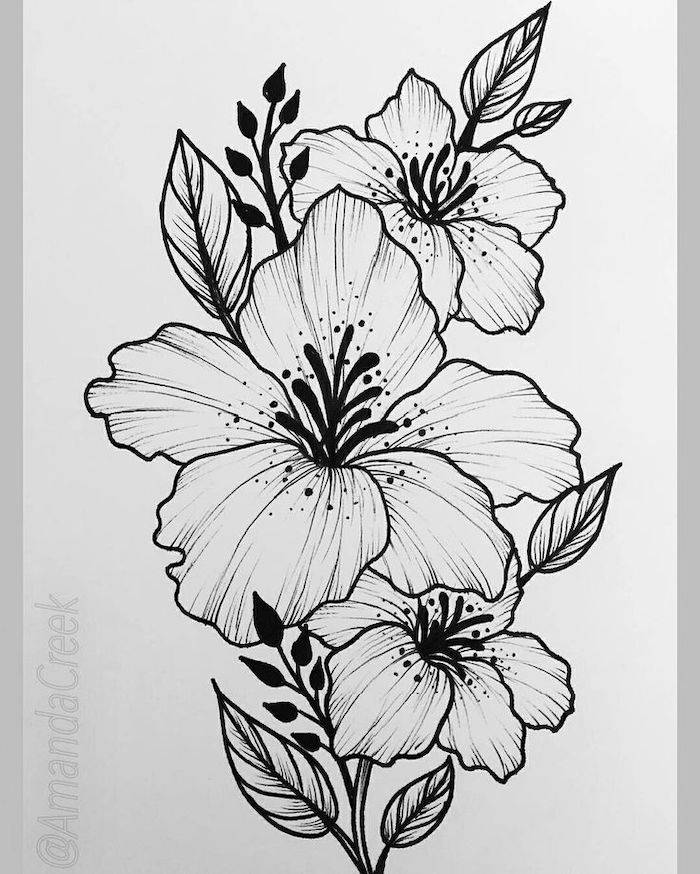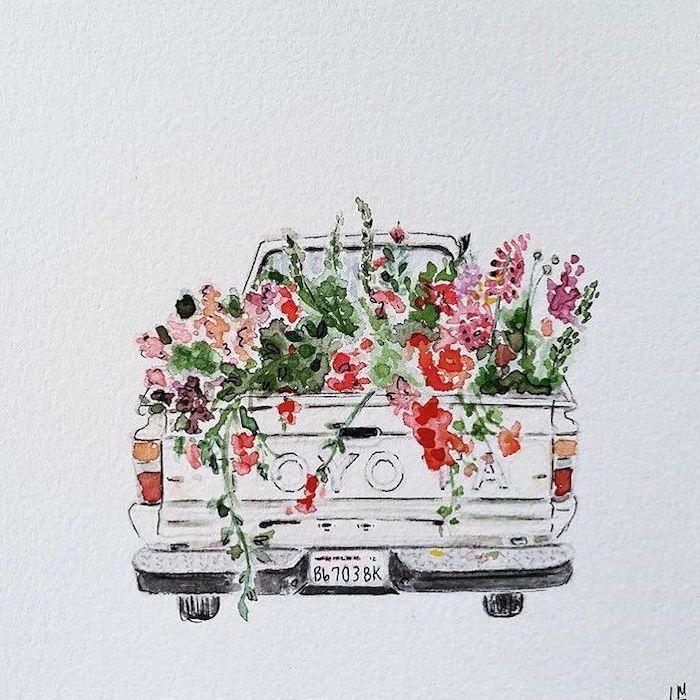 Cute flower drawings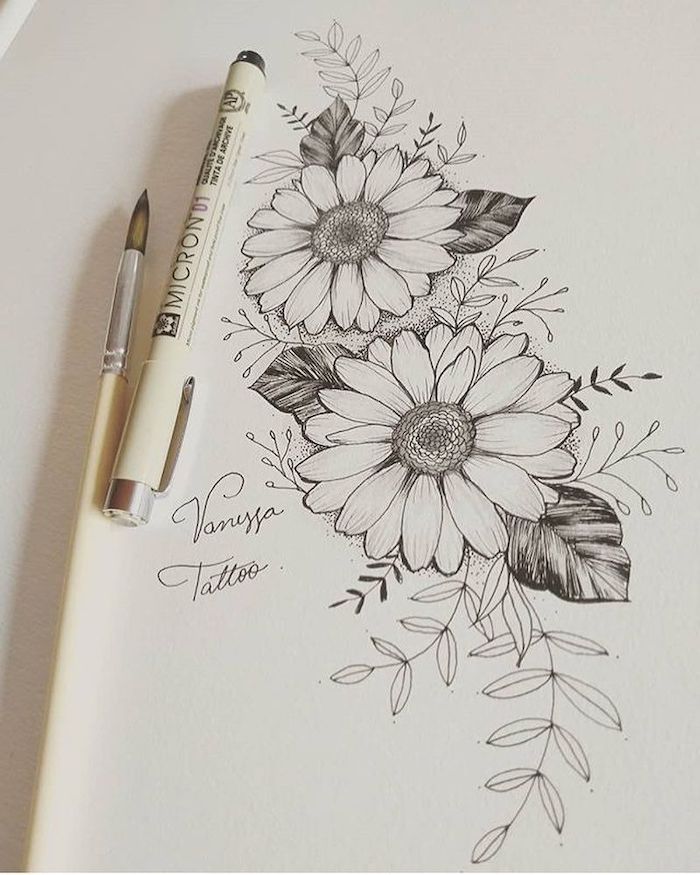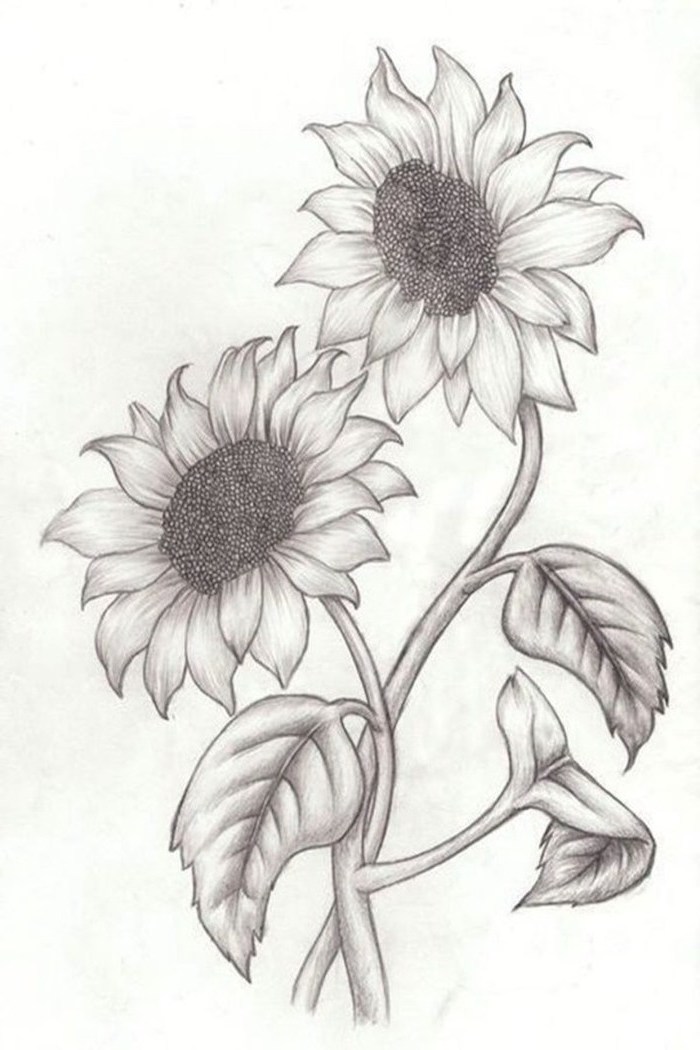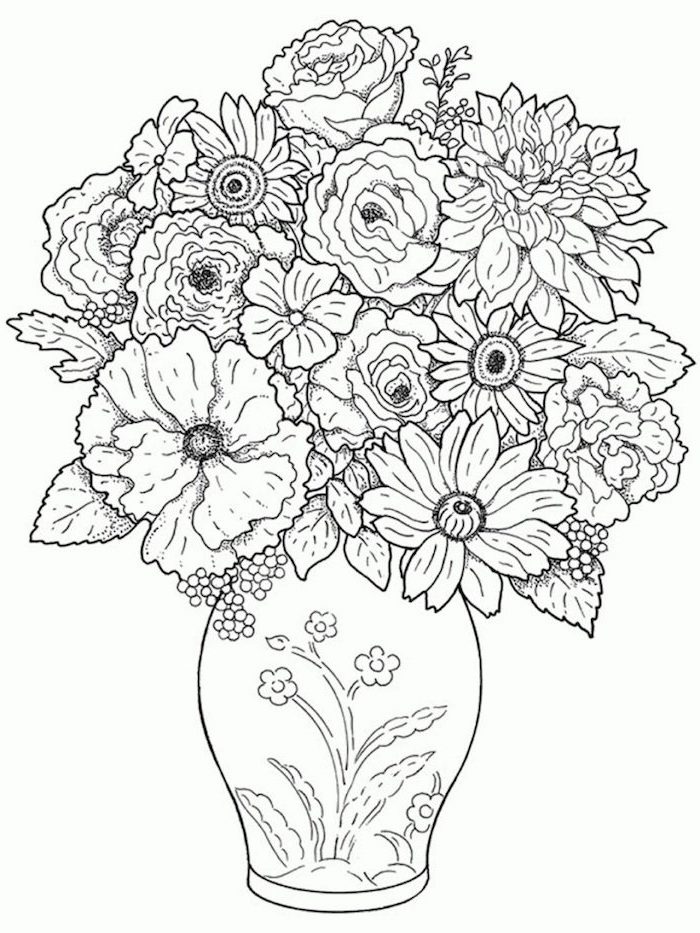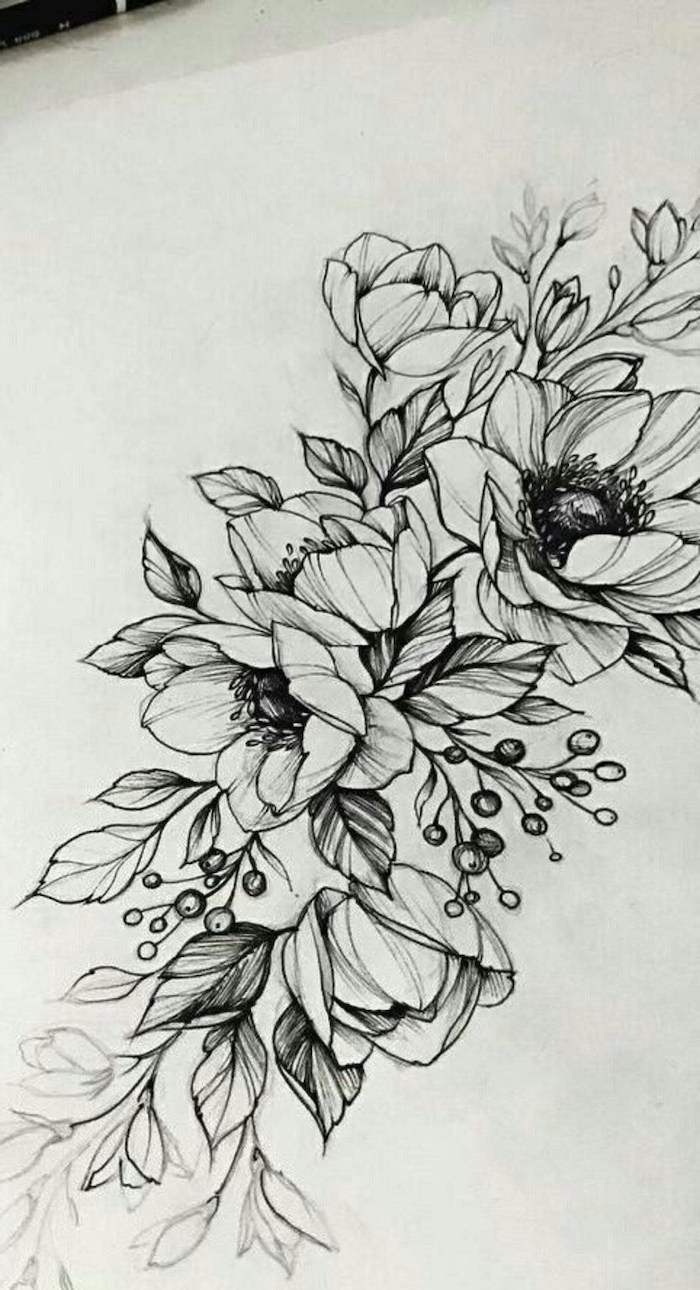 Just look at this gorgeous pencil sketch