Working from home? Here are 5 tips on how to decorate the perfect home office
John Griffith
---
More and more people have started working from home since the coronavirus pandemic has forced many professionals and businesses to adapt to the remote work model. When you work from home, whether you have done it for a while or are just beginning to adjust to this approach, it is vital you create a distraction-free area that supports productivity.
So, turning a room into an office is an investment. If you have been working until now at a desk in your living room, or even bedroom – which isn't recommended – it is time you give yourself a proper work area. And if you have decided it is time you redecorate a room for your personal office but are unsure where to begin, we've got you covered.
Carefully select the space where your home office is going to be situated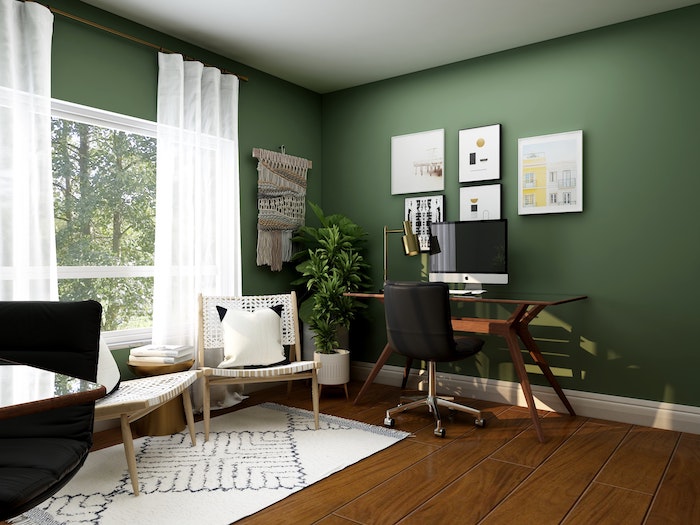 ---
1.    Select your location
The first step in creating a home office and before you start buying any furniture is to decide which room is the most suitable for you and inspires you the most. You need to be able to work in that room 8 hours/day, or depending on your schedule, maybe, even more, without getting distracted. This can easily happen when you work from home, so you need to do whatever you can to diminish distractions. Therefore, there are a few things you need to consider when choosing the room:
Far from noisy or distracting areas: If possible, it would be good to pick a room that isn't too close to noisy areas of the house, like the kitchen. This is dependent on your living situation because if you live alone, this wouldn't be an issue, but if you have a family, it is vital you choose a space that is as free from distraction as possible. If you have a child, it might be helpful your home office isn't close to your child's room. Although you can certainly take a break when needed, your child will still need supervision, so you don't constantly worry while working.
Good natural light: This aspect is essential, as a room that is quite dark might be tiring to your eyes, and it can negatively affect your mood, making it difficult for you to concentrate and focus on your task. Not to mention, if your work is highly creative, such as content writing, you need to be able to come up with different ideas and get those creative juices flowing. So, if your home office is poorly lit or doesn't have natural light, you might struggle with the process.
Enough space to fit your needs: Besides having a distraction-free space with good lighting, it is also essential you make sure the chosen area is suitable for you and the type of work you do. If you need to have access to certain documents or you need a large desk to fit all your devices, it is vital you choose a room that can facilitate your needs. For this reason, it is crucial you measure the room and think about how you can accommodate everything.
Pick a light color for your home office walls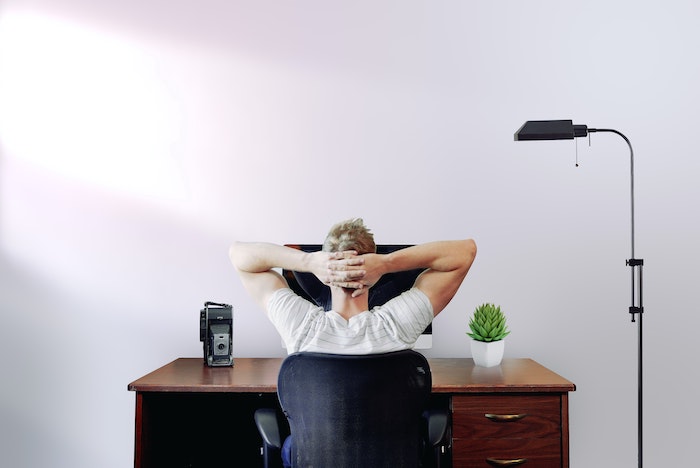 2.    Start creating your ideal space
Once you have decided on the room, taking into consideration the aspects mentioned above, it is time you start creating your space to your liking. This is one of the exciting parts as your home office starts coming to life. One of the most important things you need to do before anything else is to make sure there are enough electrical outlets. This way, you won't have to install them after painting the room and bringing in the furniture. Depending on where you want to position your desk and how many devices you will use, you know how many electrical outlets you will need.
Next, you can choose a paint color that fits your preferences but is also suitable for a work area. For example, you might not want a dark tone that can make the room appear smaller or too intimate, which would much rather fit a bedroom. So, opting for a lighter color could be more beneficial. What's more, you might want to choose a warm light instead of bright white or fluorescent light bulbs that could appear too clinical and be damaging to your eyes.
Choose your furniture accordingly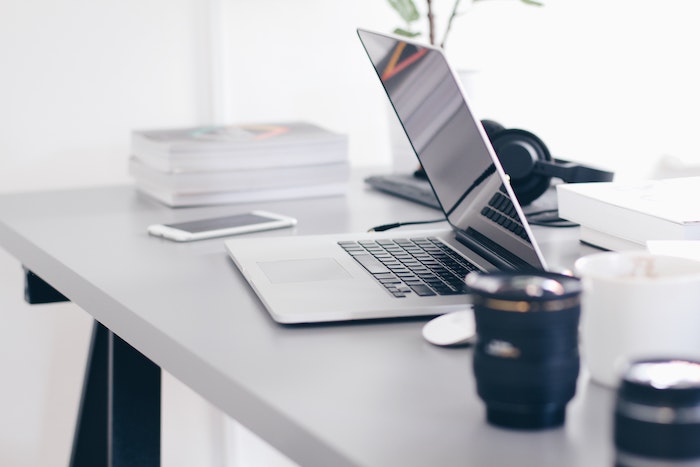 3.    Choose the appropriate furniture
Depending on your style, you can choose any type of furniture. However, a noteworthy aspect would be that minimalist office furniture is created to facilitate the work area. Many space-saving desks in this style come with excellent storage space, such as sleek drawers, shelves, or cupboards. If this isn't necessarily your style, you can opt for furniture made of wood. The important thing is to make sure you have enough storage space, and the desk you choose is suitable for work.
Additionally, as you want to create a home office that improves productivity, it is crucial you choose ergonomic furniture. Apart from comfort, such a chair supports a good posture while you sit at your desk for many hours, preventing back pains.
Look for professional help if designing your own office is a bit overwhelming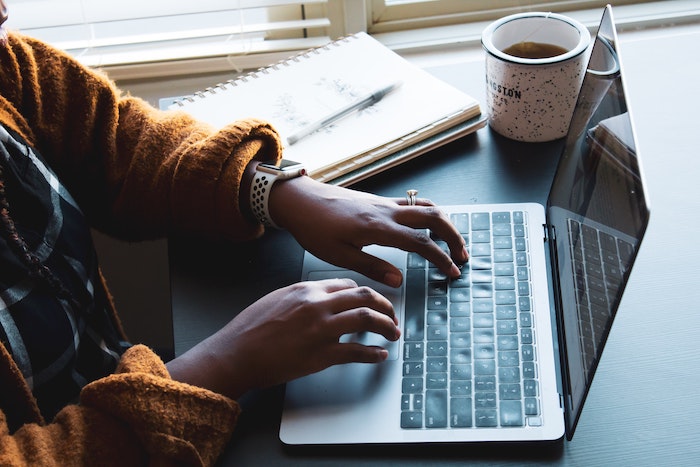 ---
4.    Hire an interior designer
Suppose you find it challenging to design the home office, as you might find yourself looking at too many options when choosing paint, furniture, and other details. Not to mention, you could easily be quite confused as to how to arrange the room and make use of the space efficiently. For this reason, you could hire an interior designer that can give you professional advice in all these aspects. When you work with a professional on a designing project, it is vital you constantly communicate and let the interior designer know what your preferences and priorities are.
If your life is already too busy, which means you cannot meet with the expert regularly, you can use video-conference tools that support communication. Besides, you can share PDF files with any ideas you might have to help the interior designer get an idea of what you want. Similarly, the designer can send you an overview of the design. At this stage in the creative process, you can use a digital tool that can split PDF online to highlight areas of the document on which the interior designer can focus.
Plants oxygenate the air and help you focus wherever you are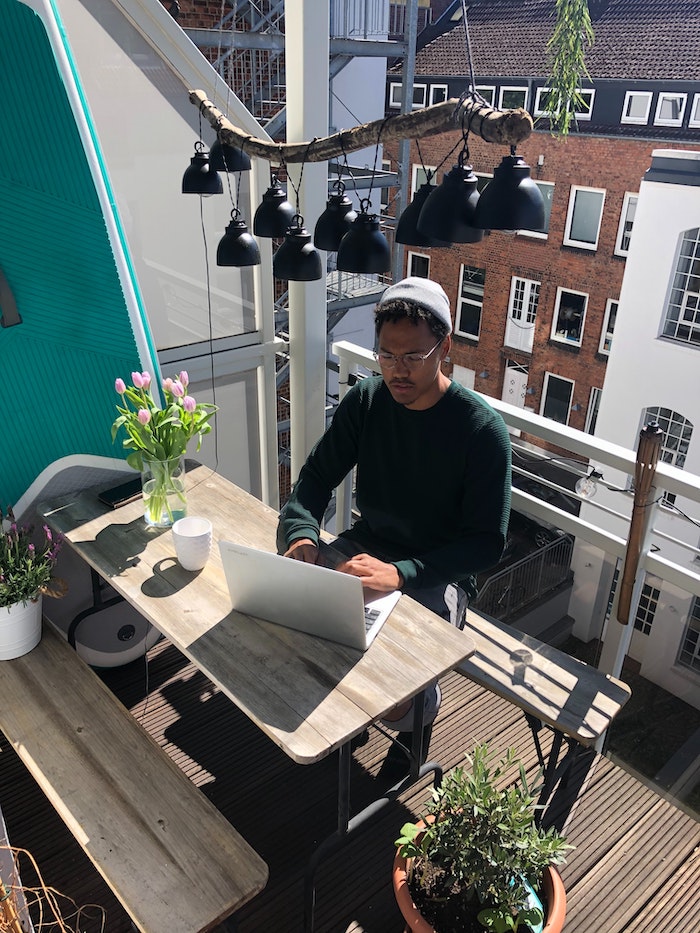 5.    Add decorative objects that inspire you
After your home office is finished, you can truly make it yours by adding your favorite decorative objects. Doing this will transform the room and give it personality, as you don't want your new office at home to appear impersonal and cold. Besides adding objects that make the room more appealing and more personal, it is recommended you bring it to life with indoor plants. Not only are they enhancing the appearance of the entire room, but it is also healthy to have a small house garden with just a few plants that don't require too much attention.