Tips for Outdoor Seating Restaurant Furniture
Outdoor seating is the sort of thing that can provide a lot of value to restaurants, particularly those that are operating in regions with temperate climates. A customer is always going to enjoy the experience of sitting outdoors and breathing in the fresh air while they are eating their meals, and that's not the only thing that they would want when they are eating in a situation like the one being discussed. Suffice it to say that creating a comfortable outdoor space for seating customers can help restaurant owners prop up their businesses if they had been struggling to do so previously.
The only problem with this is that if you have previously only focused on indoor seating above all else, you might not know what kind of restaurant furniture would be required for outdoor seating. You probably know that tables and chairs would be required, but have you ever wondered about what material this furniture should be made out of? That's just one of the many considerations that you would need to make in this regard, but you shouldn't worry if you don't have the answers to these questions because we have some tips that can help you maximize your outdoor seating area to the best possible level.
Maximize your outdoor seating area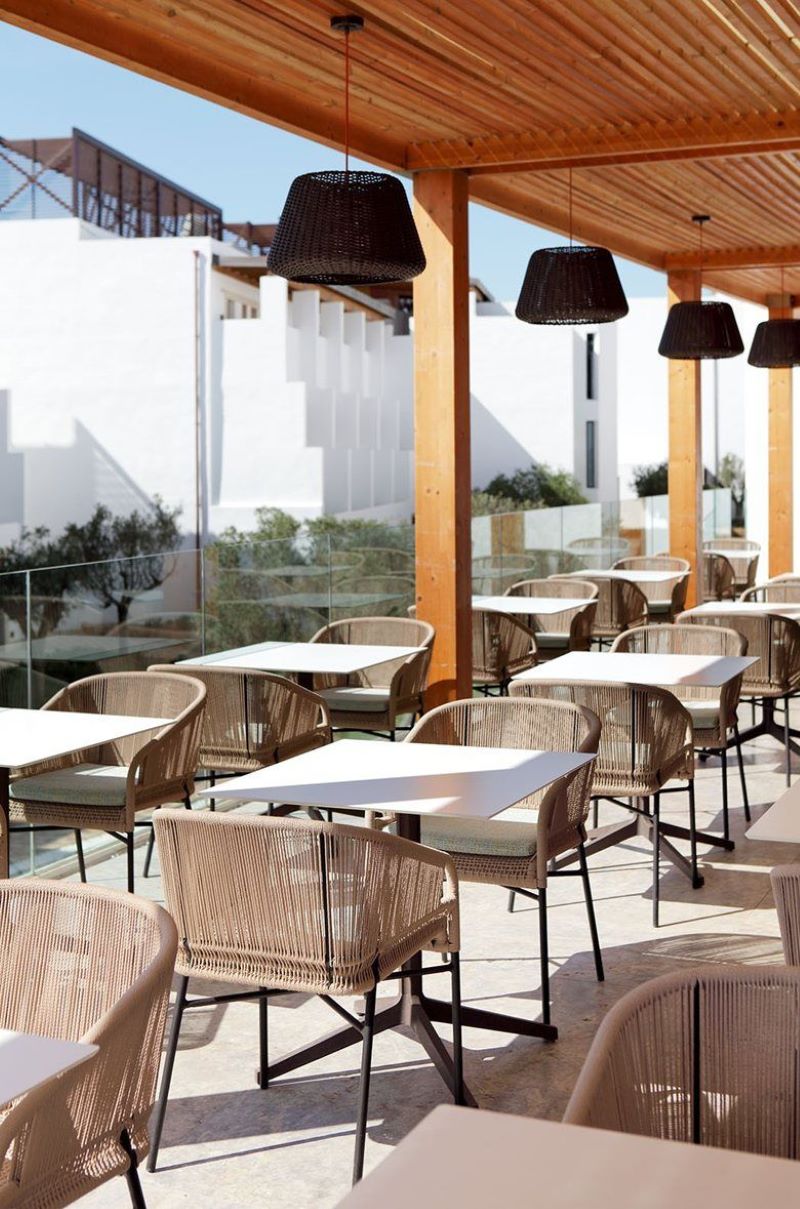 The primary thing that outdoor furniture requires is mobility so that you can place it and take it away based on how many customers you have waiting for a table. Hence, buying something lightweight would be ideal, but you also need to balance aesthetic requirements because your patrons are going to be more amenable to spending their hard earned cash if they know that they can do so in an environment that is pleasing to the eye which accentuates how pleasing certain food might be to the palate.
There is another factor that needs to be considered and that is durability, and we're not just talking about resistant to blunt force either. The outdoor climate brings a lot of unpredictable weather with it, and any and all furniture that you buy needs to be capable of withstanding inclement weather. That includes things like rain and snow of course, but also the sun. After all, any material would start to wither away after being exposed to the sun, so what you need is something that is resistant to UV and will not start to become soft and pliable when it faces it.
Lightweight furniture are easier to move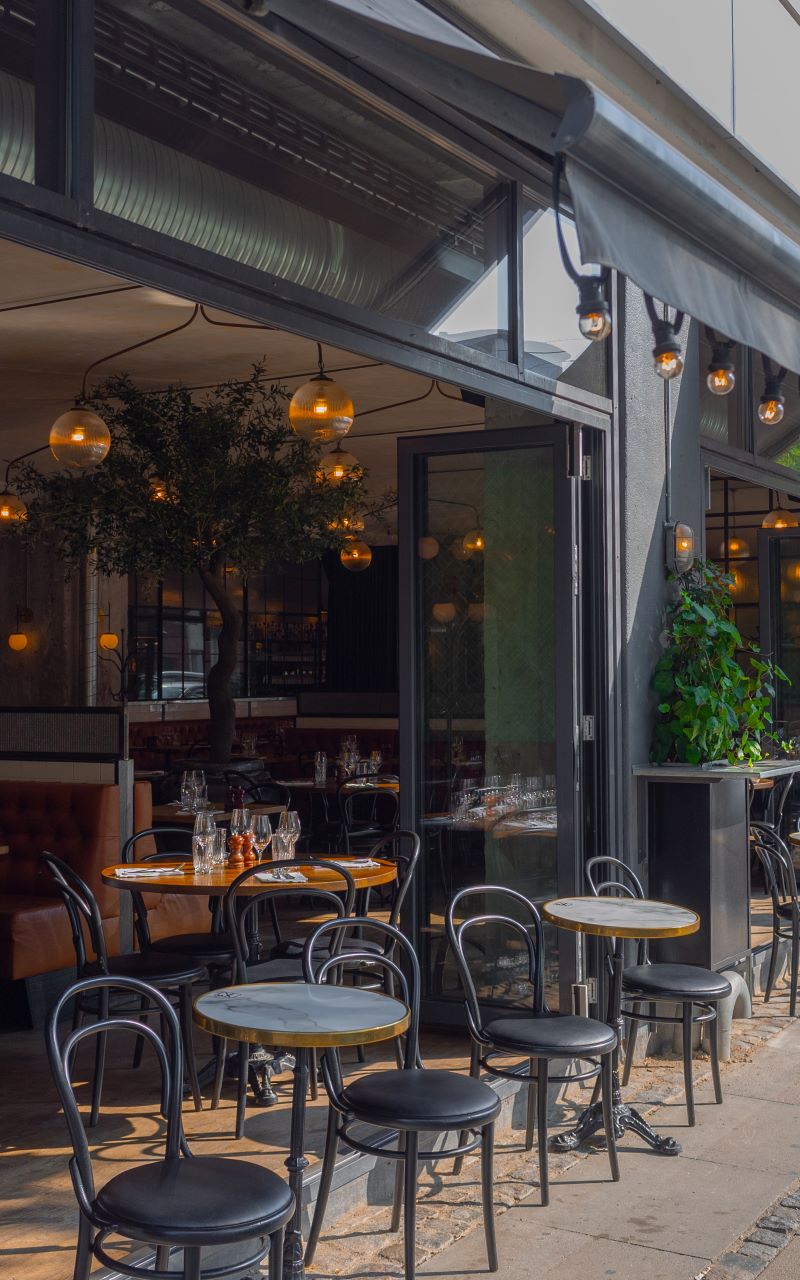 If you want furniture that is lightweight, durable as well as aesthetically pleasing, perhaps the best option for you here would be wicker furniture. This is the perfect material for any kind of outdoor space which is why so many people focus on using it these days. Wicker is made of reed or some other type of synthetic material which is then weaved tightly and brought together around a wooden frame to create a very stable structure that can tolerate a surprising amount of weight.
The best thing about wicker is that it is resistant to both rain as well as sunlight. It is a waterproof material so cleaning it should be no big deal either, and since it is just the reeds of a plant you can expect it to be effortlessly lightweight as well even if you have a glass pane in it that adds a bit of aesthetic value.
If you look at it from an aesthetic point of view, you would realize that it offers a look that is both rustic as well as homely. This can provide your customers with a great deal of comfort which is necessary if you want them to keep ordering food from you on a more or less regular basis. Wicker furniture also has a very ethnic feel to it at times, which means that if you are offering food that conforms to some kind of South or East Asian cuisine, offering wicker chairs and tables might complete the package for you in a really big way. Certain South Asian cultures have their own version of wicker furniture which they call "rattan" and it offers its own unique vibe which you might want to incorporate into your restaurant's overall aesthetic.
Wicker furniture are aesthetically pleasing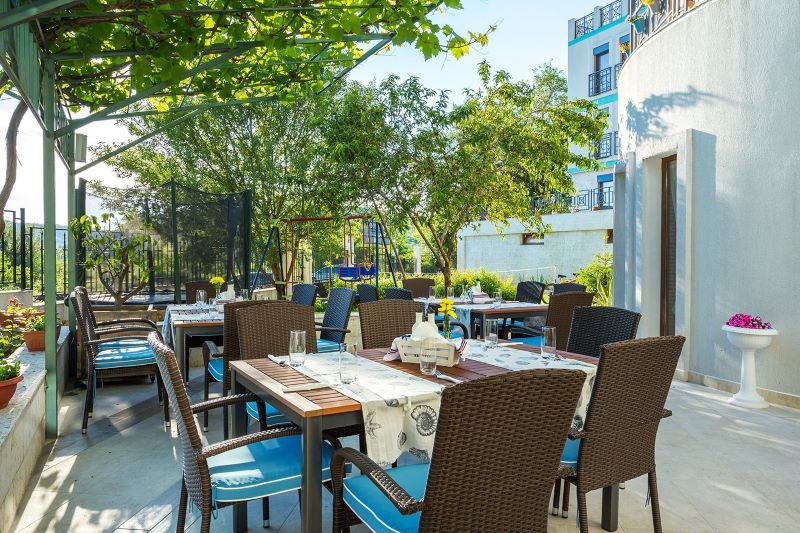 Another thing that you can do to optimize your outdoor seating area is to make it more suitable for smokers. People smoke, it's not that big of a deal, and as long as they are doing it in an outdoor space there really is no reason for you to have stop them. In fact, giving them a comfortable environment to smoke in would probably boost your value as a restaurant to them, so you should definitely add some built in ashtrays to the tables that you have outdoors.
You can have a slot made in the table that an ashtray would fit comfortably into. That way there would be no chance that the ashtray might end up getting knocked over since it would be secure in its slot, and the people that are smoking can drop the ash from their cigarettes into it pretty conveniently as well. You can also place a wet tissue paper inside it to prevent the ash from flying around if there is wind, and since the slot has an ashtray in it your staff can easily pick it up and clean it before the next customer comes to the table.
Make sure the seating is comfortable enough for your customers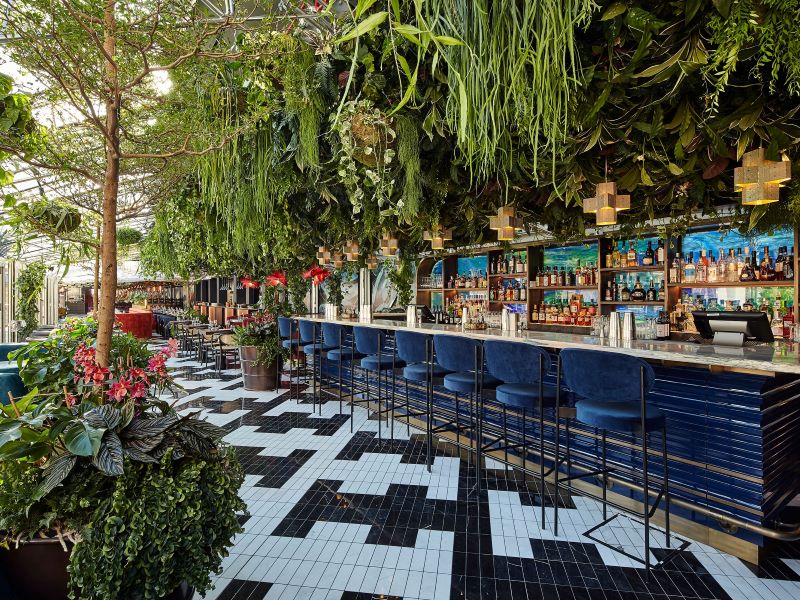 All of these tips can come together to help you create an outdoor dining experience that the vast majority of your customers are going to find to be very pleasing indeed. Word of mouth will spread because not a lot of restaurants are offering such top notch outdoor seating these days so you can rely on your restaurant standing out thanks to the effort that you have put into optimizing it.
Even if you like to keep things simple these furniture will spruce up your restaurant