How To Build a Fire Pit In 2 Different Ways: 10+ Backyard Fire Pit Ideas
There are so many different ways to prepare your backyard for the summer. And the summer of 2021 is officially here! After a year spent at home, everyone is excited for the nice weather and spending time outside. That is why it is extremely important to have a nice area at home where you can chill under the sunlights, breathe the fresh air and enjoy the long summer days. So, if you already have a nice seating area outside, we are about to tell you what is the only thing that's missing – a fire pit. It can keep you warm in the evenings and provide a cozy, romantic spot for you, your significant other and your friends. So, keep reading to find out how to build a fire pit, as well as more than 40 backyard fire pit ideas.
A fire pit with a seating area provides a cozy, romantic spot in your garden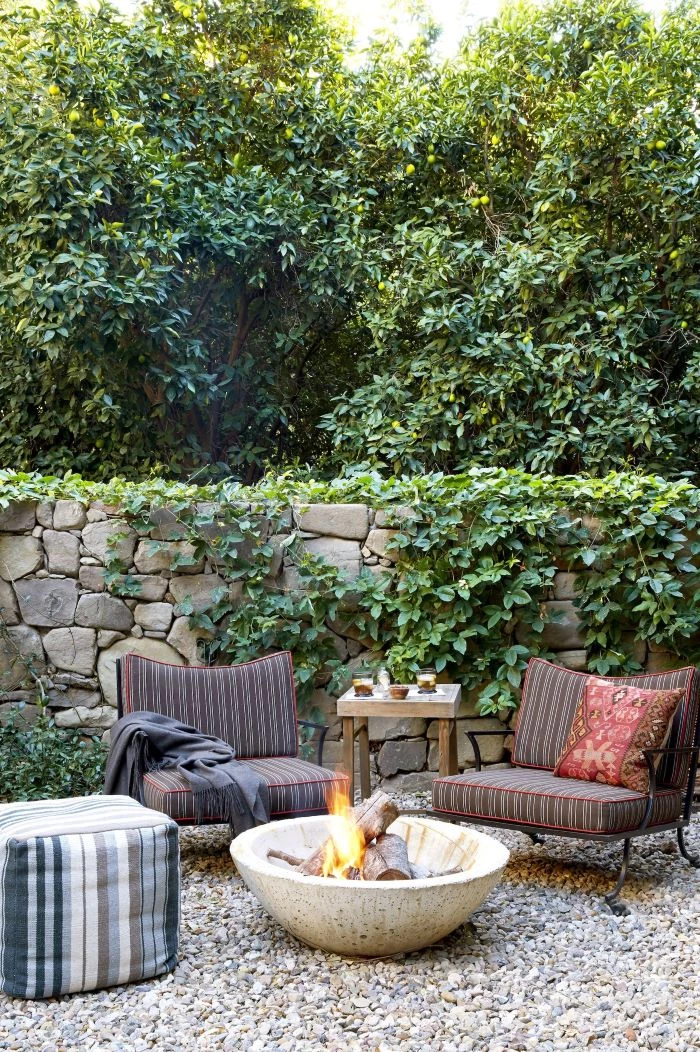 If you already have a nice seating area in your backyard, adding a fire pit shouldn't be a difficult task. But, even if you don't, you can start by building the fire pit and then adding the lounge area around it. Whatever the case, here are some examples of how to do it:
Separate lounge area – select an area in your backyard and designate it with tiles, stone or gravel. Add an in ground fire pit in the middle surround it with lounge chairs.
Build your fire pit as a compliment to the lounge area. If you have a full blown lounge area with garden furniture and separate lighting, a small fire pit can be a great addition. Concrete, above ground fire pits are great. First of all, because they can be moved. And, second of  all, because they take up less space.
Create a camp style fire pit. This type is probably the easiest one. Select a secluded area in your backyard where you can feel like you are camping. Grab a few rocks, arrange them in a circle and voila! You already have a nice camping area where you can make s'mores and tell ghost stories.
Center your lounge area around the fire pit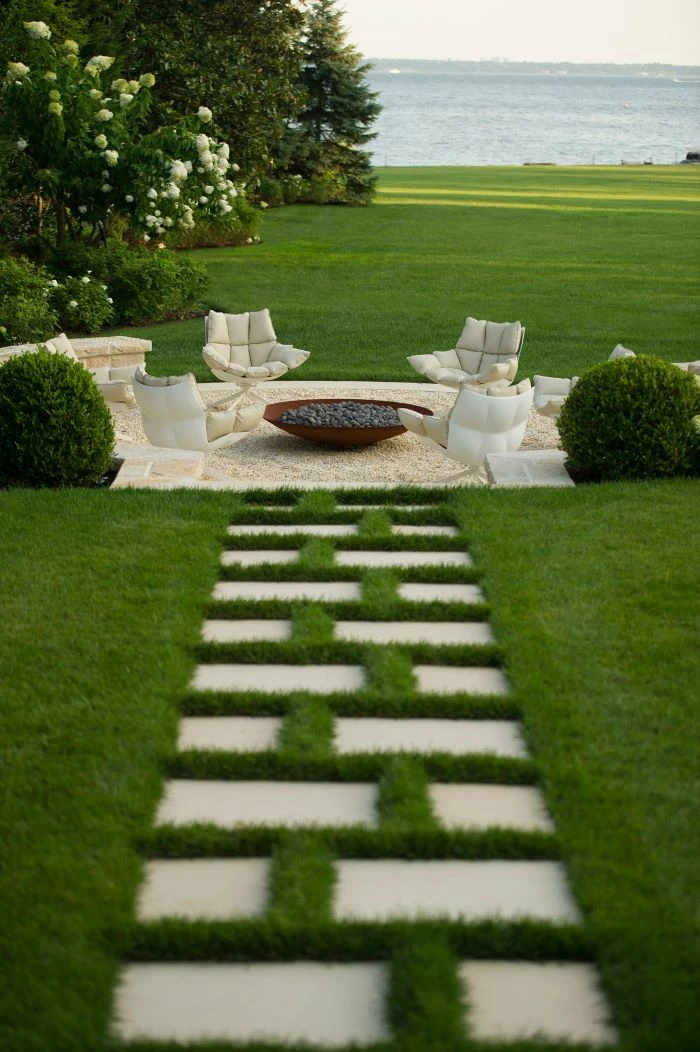 What types of fire pits are there?
In ground fire pits. These fire pits are perfect if you want to burn actual wood. In order to build one, you generally need to dig a hole that's about 10 inches deep. It also takes some insulation, so that the fire doesn't spread around. But these types of fire pits definitely allow for a bigger fire and give off camping vibes.
Above ground fire pits. These vary in sizes and shapes. These are the types of fire pits which are also made from stone or bricks but are above the ground. Meaning you don't have to dig a hole for them. If you want a fire pit that's attention grabbing and looks modern and stylish, these ones are for you.
Portable fire pit. Portable fire pits are a good idea for anyone who wants to be flexible. They can be bought or they can be handmade. You can make a portable fire pit out of old washing machine drums, tyres, barrells, fire pots, ets. They are not big, but they can definitely get the job done and are especially perfect if you have a small backyard and not enough space.
Choose the type of fire pit you want wisely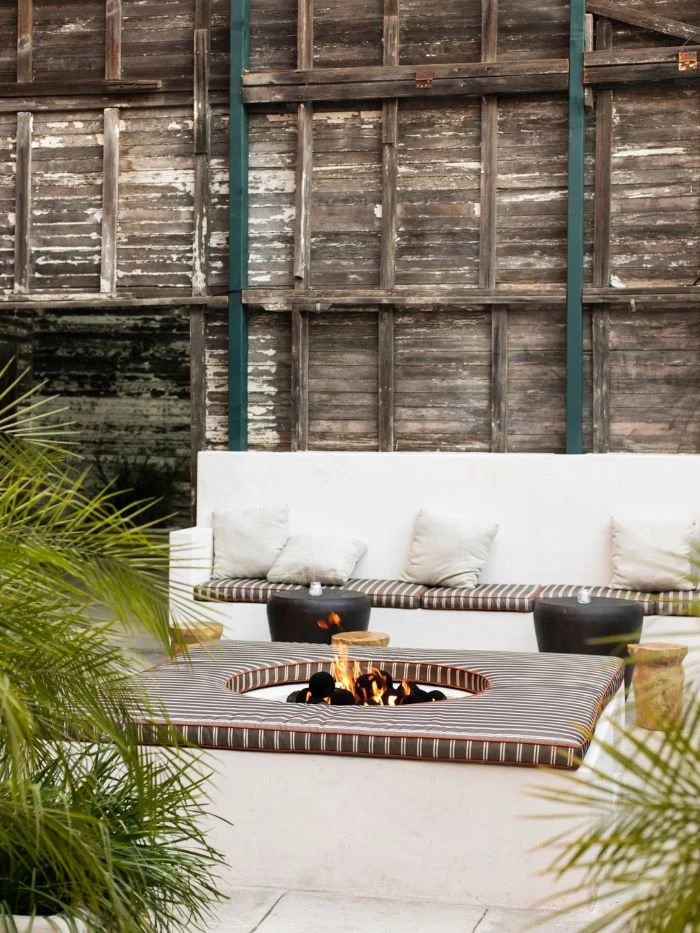 DIY #1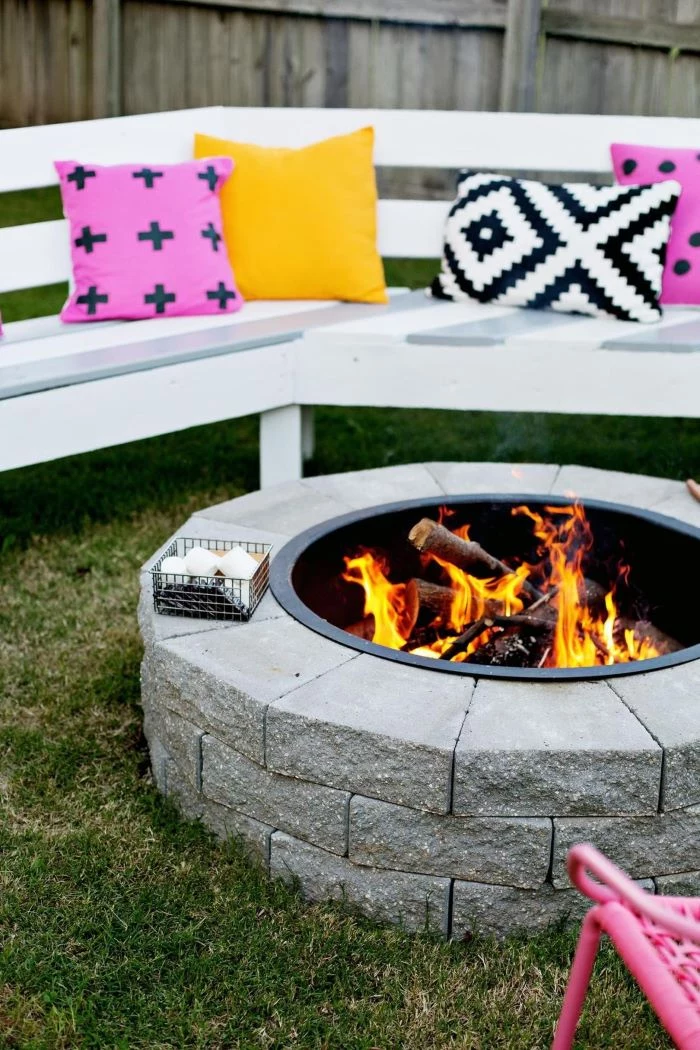 How to build a fire pit in 4 steps?
Supplies:
concrete landscaping stones
metal firepit ring
gravel
colored spray paint
shovel
rubber mallet
masonry adhesive
DIY fire pit in 4 steps? Yes, it is possible!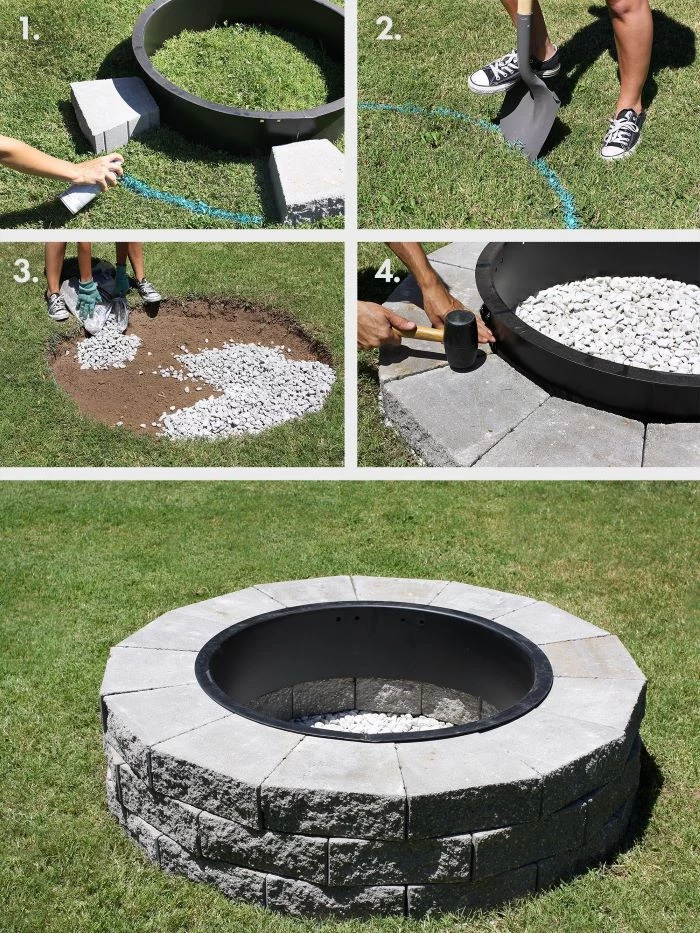 Instructions:
Lay out the first layer of the stones. Use the spray paint to mark the outside of the circle.
Use a shovel to dig a 6-inch deep whole inside your marking.
Pour the gravel into the hole and make sure it is levelled with the ground.
Place the first layer of stones around the gravel circle and use the rubber mallet to tamp the stones flat and even. Place the metal ring in the middle and keep going with the second layer of stones to make sure they fit tightly around it. When placing it use the masonry adhesive on the bottom of each stone to stagger the placement. The middle of the stone sits on the end seams of the bottom row. Repeat with the third row. Use the rubber mallet to even the stones.
Then, it is time to start your fire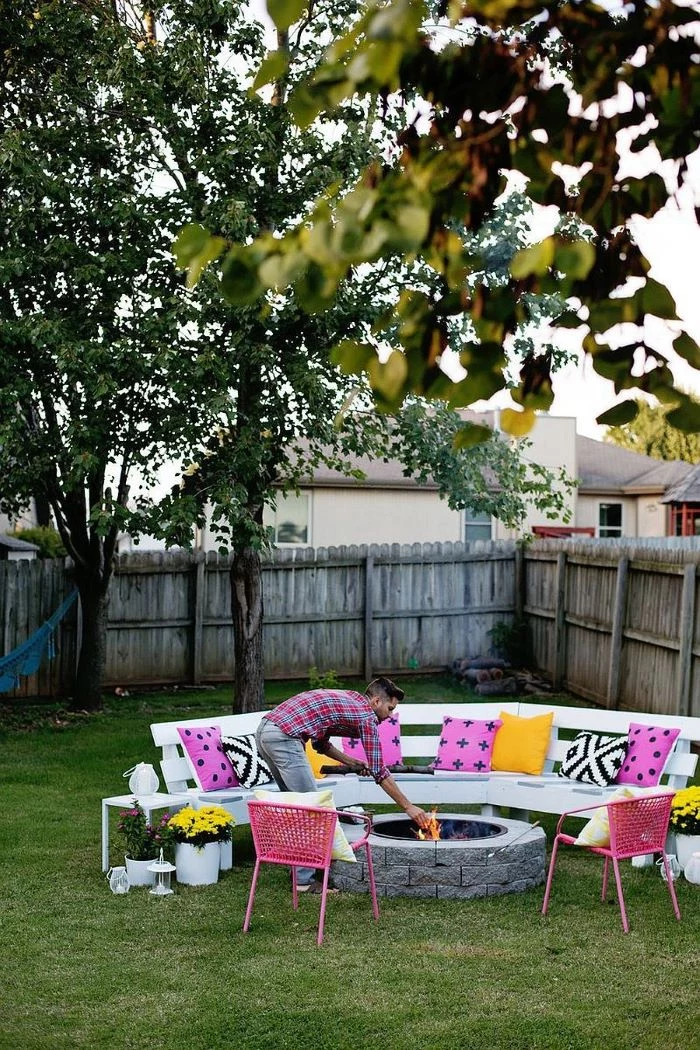 Source: A Beautiful Mess
DIY #2
DIY fire pit ideas
Supplies:
1 extra large bowl for exterior mold
1 large bowl for interior mold (about 3 inches smaller than the exterior one)
concrete mix
vegetable oil
painbrush
bucket for mixing
medium duty masonry trowel
exercise weights or heavy rocks
sandpaper
gel fireplace fuel canisters
replacement grill grate
fire safe decorative stones
You might need more supplies, but it is an easy DIY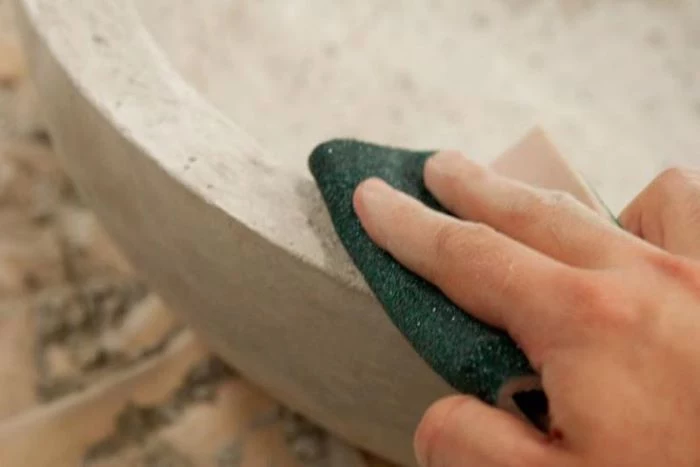 Instructions:
Start by covering the molds with vegetable oil. Cover the inside of the exterior mold and the outside of the interior one.
Mix your concrete with water until a thick consistency is formed.
Use a trowel to add the concrete to the outer mold. Place the inner mold inside to see how high the concrete comes up. Add more concrete if needed. Make sure the inner mold is at the center. Place the exercise weights or rocks inside to keep in place. Just make sure they are not too heavy, because the bottom of the inner mold may stick to the bottom of the outer one, leaving the concrete super thin. Also, make sure the bowl is deep enough so that the canisters are a little beyond the lip of the bowl.
Let the concrete set for about 2 days. Then, slowly remove the concrete from the molds.
Sand the concrete bowl and wipe away the debris.
Place the canisters inside and place the grill grate on top. Cover the grate with rocks and light it up!
Sand the bowl to remove any irregularities and place the canisters inside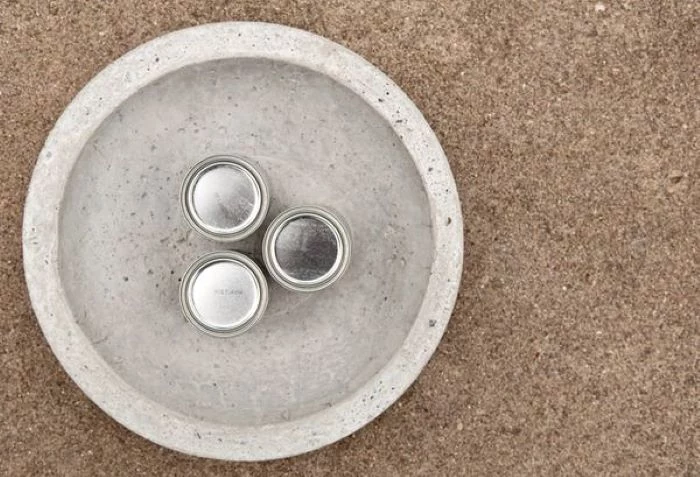 Place a grate on top and cover it with rocks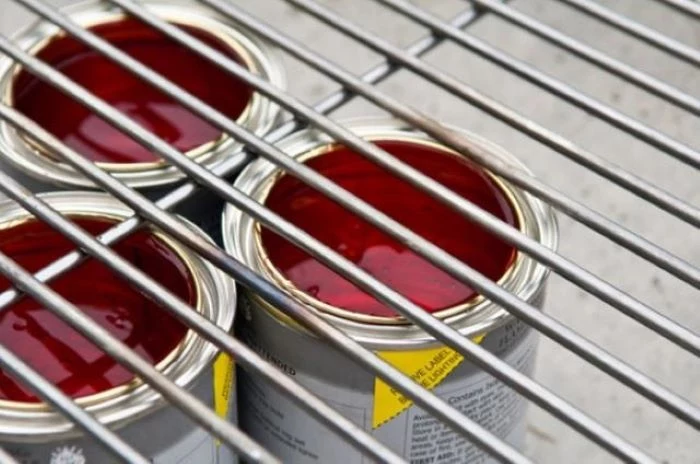 The fire creates such a nice ambience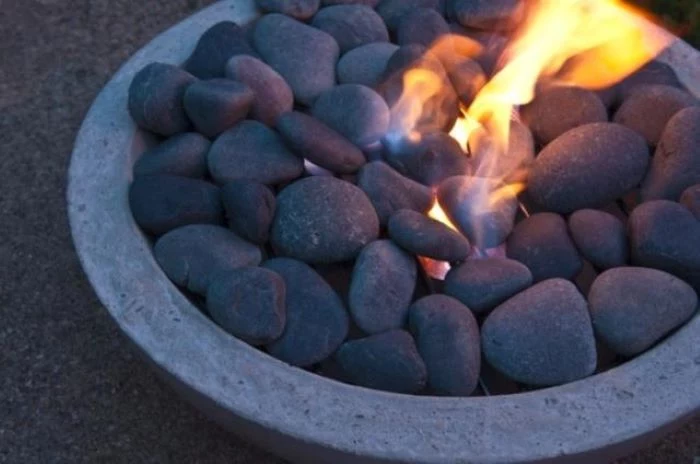 Source: Man Made DIY
Now here are so many more backyard fire pit ideas for summer 2021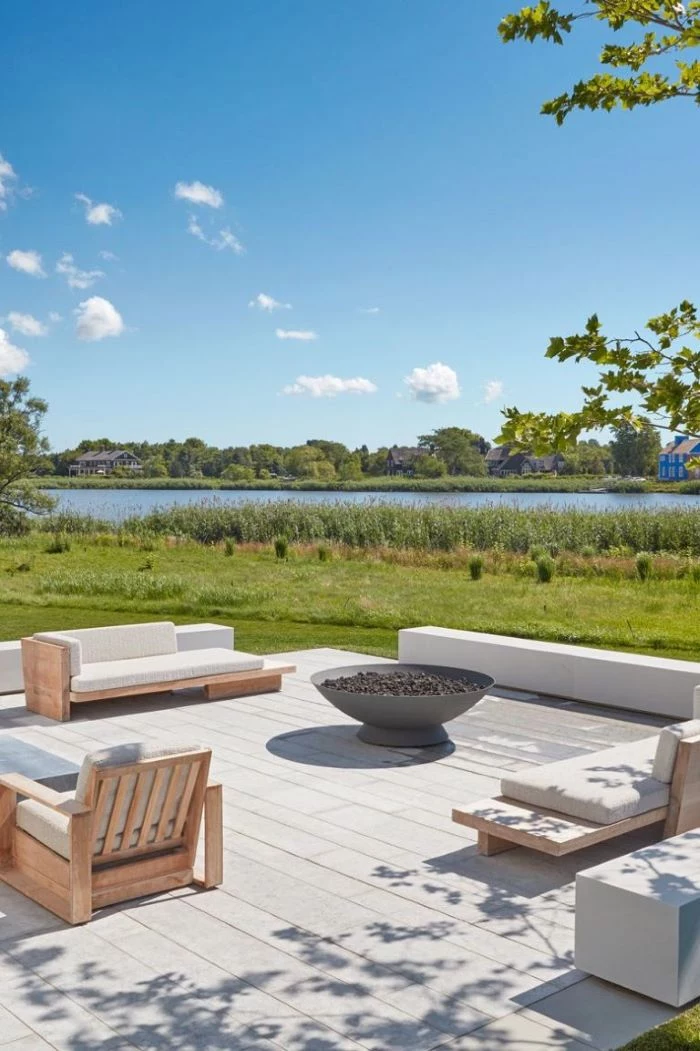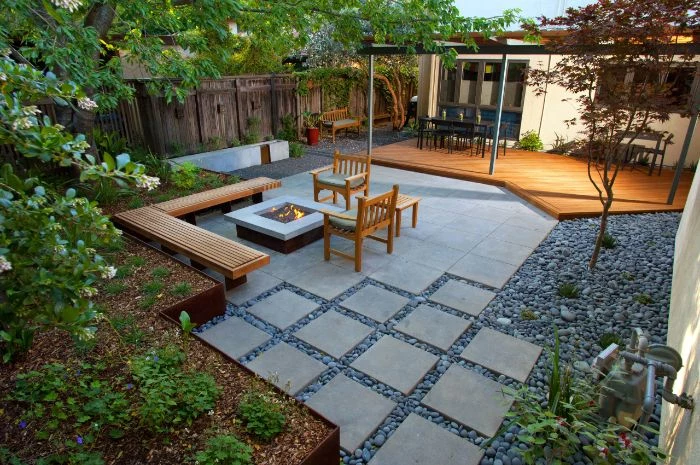 Minimalistic and stylish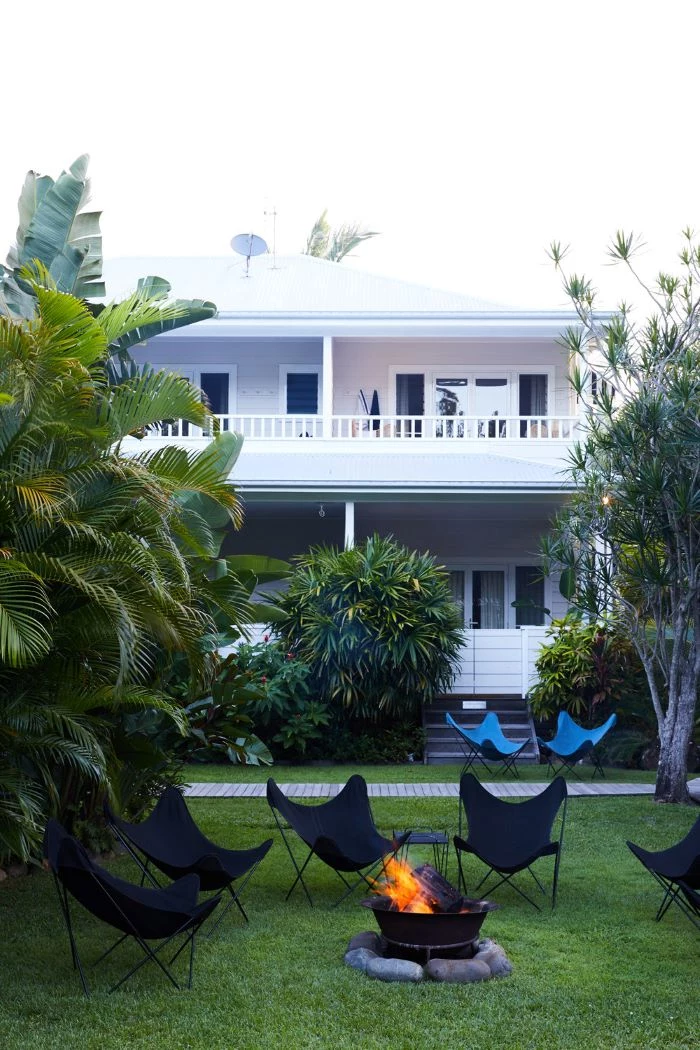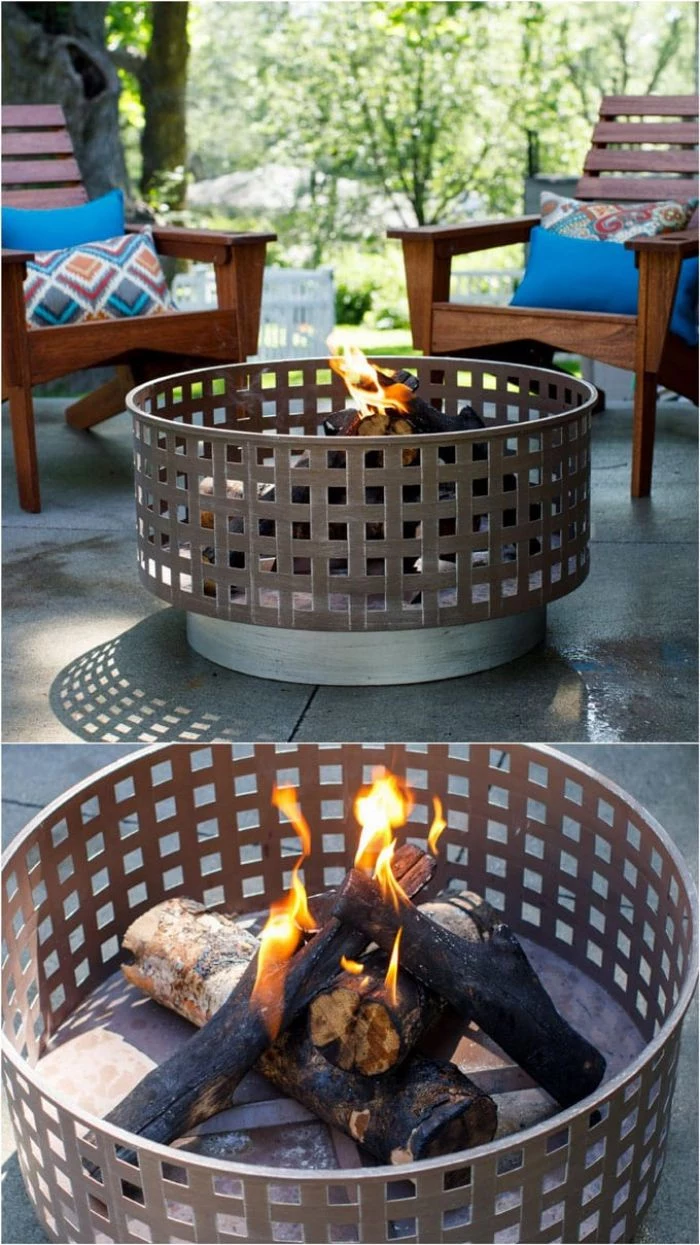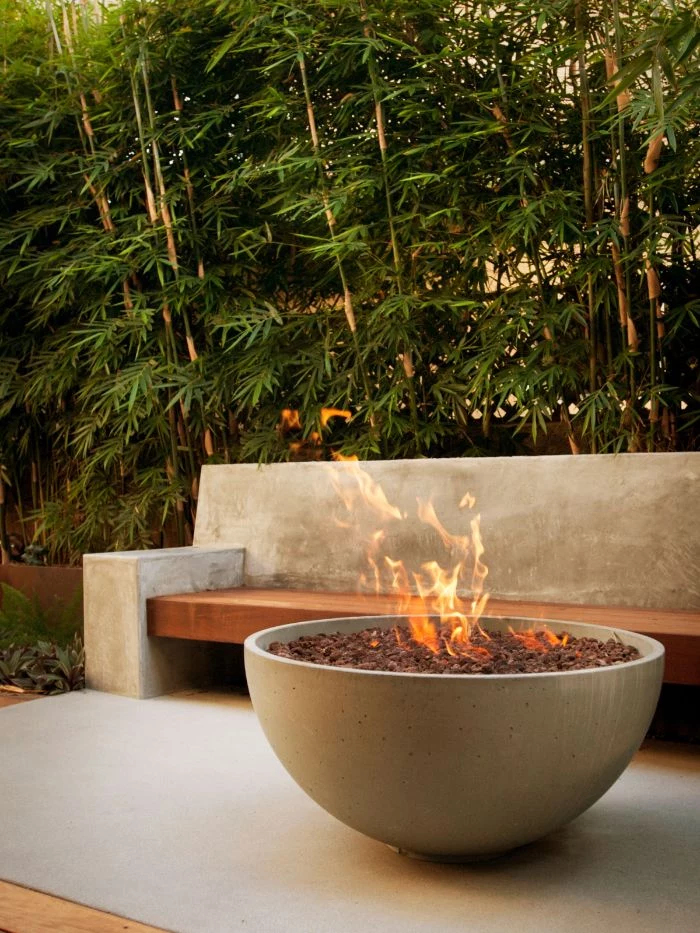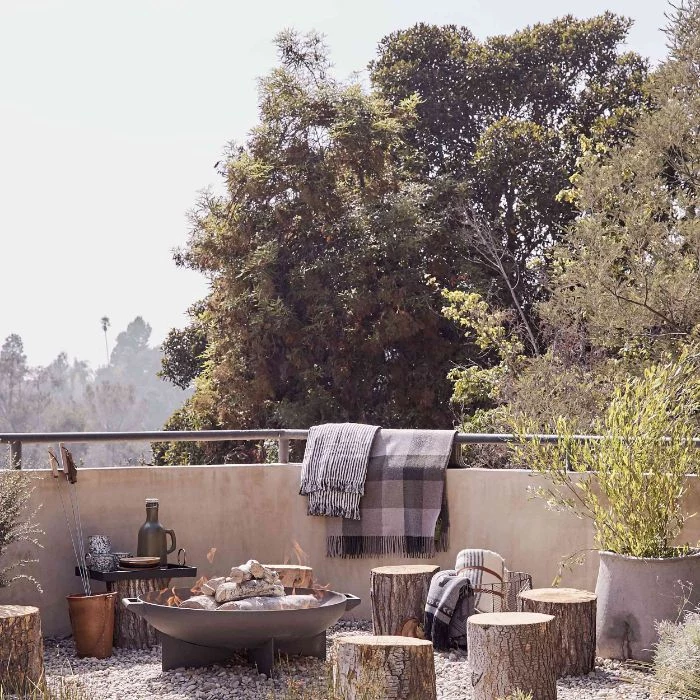 The perfect spot for an at home romantic date night