---
Can you believe that September is almost gone? Can you also believe that summer is officially gone? Well, we don't have to be sad about it, however. Because guess what? This officially marks the beginning of the fall season 2021. And who doesn't love fall. It is one of the coziest, most colorful seasons. One of the reasons why that is, is because we get to enjoy some really nice, warm meals. And one of the best ingredients, courtesy of the fall season, are pumpkins. They can be made into both sweet or savory dishes. That is why, today we present to you 7 pumpkin recipes to celebrate the beginning of fall 2021!
Let's start with a fall staple – a pumpkin spice latte
---
Pumpkin recipes – homemade pumpkin spice latte recipe
Ingredients:
2 cups milk
2 tbsp pumpkin puree
1-2 tbsp sugar
1 tbsp vanilla extract
1/2 tsp pumpkin pie spice
1/2 cup strong hot coffee
whipped cream
Instructions:
Place a saucepan over medium heat and add the milk, pumpkin puree and sugar. Heat without boiling.
Remove from heat and whisk in the pumpkin pie spice, vanilla and coffee.
Divide between two cups, garnish with whipped cream and enjoy!
Source: Inspired Taste
Ready for something sweet?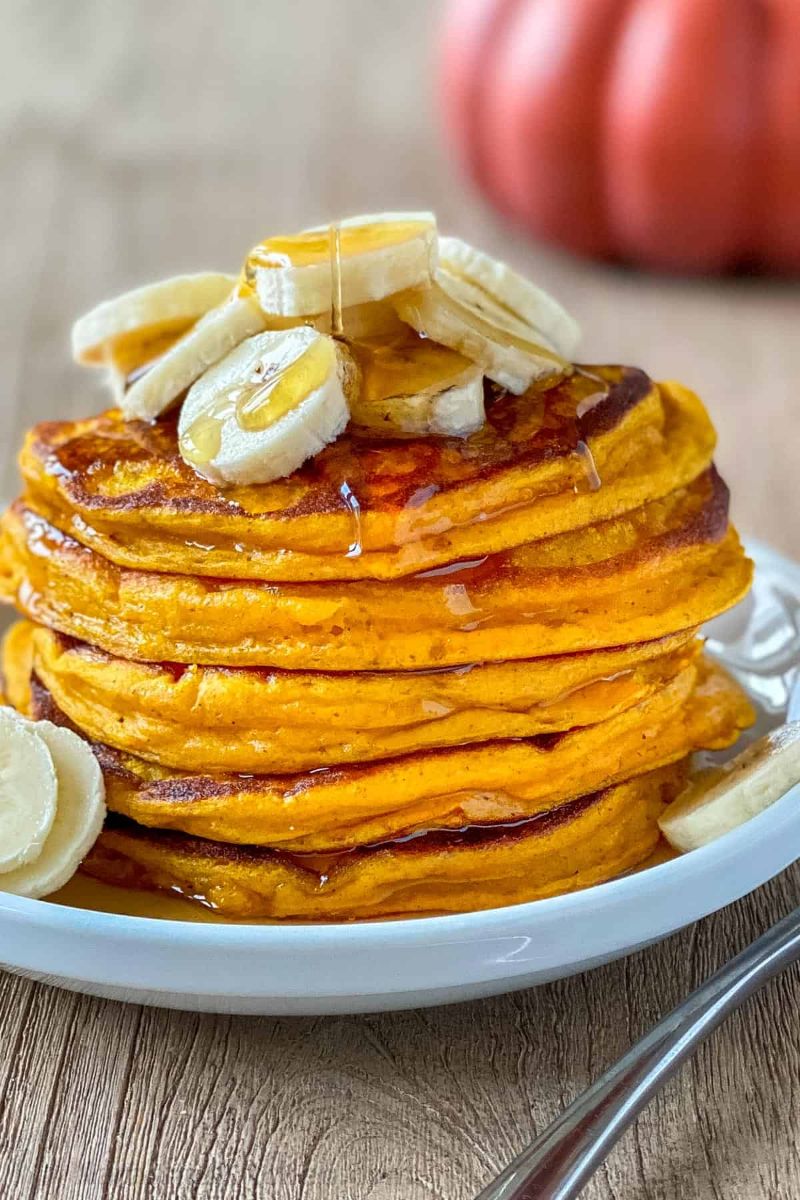 Sweet pumpkin pancakes recipe
Ingredients:
3 eggs
2 tbsp sugar
15oz pumpkin puree
3/4 cup low-fat buttermilk
1 1/4 cups flour
1/4 tsp salt
1 tbsp baking powder
1 tsp cinnamon
coconut oil
Instructions:
In a bowl whisk together the eggs and sugar. Add the pumpkin puree, buttermilk and salt.
In another bowl, sift the flour and add the baking powder and cinnamon. Mix the dry ingredients with the pumpkin mixture.
Heat a skillet and add a little bit of coconut oil, spoon batter into the skillet and cook for about 3 minutes.
Source: Natasha's Kitchen
Now it is time for something warm to keep you cozy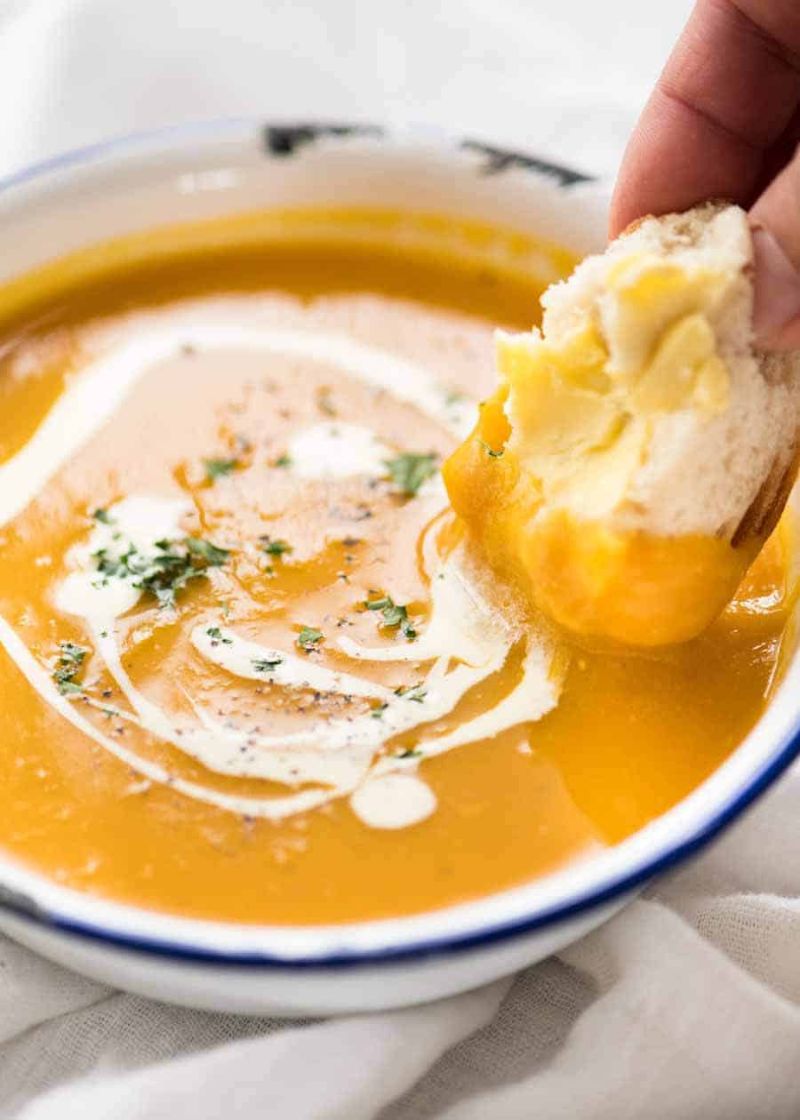 Pumpkin soup recipe – easy pumpkin recipes
Ingredients:
2.4lbs pumpkin
1 onion, sliced
2 garlic cloves
3 cups veggie broth
1 cup water
salt and pepper to taste
150ml cream
Instructions:
Cut the pumpkin into chunks.
To a stockpot add the pumpkin, garlic, onion, broth and water, without the liquid covering the veggies. Bring to a boil, reduce heat and simmer for about 10 minutes.
Remove from heat and blend with a hand mixer.
Season with salt and pepper and add the cream.
Source: Recipe Tin Eats
A fall staple – pumpkin pie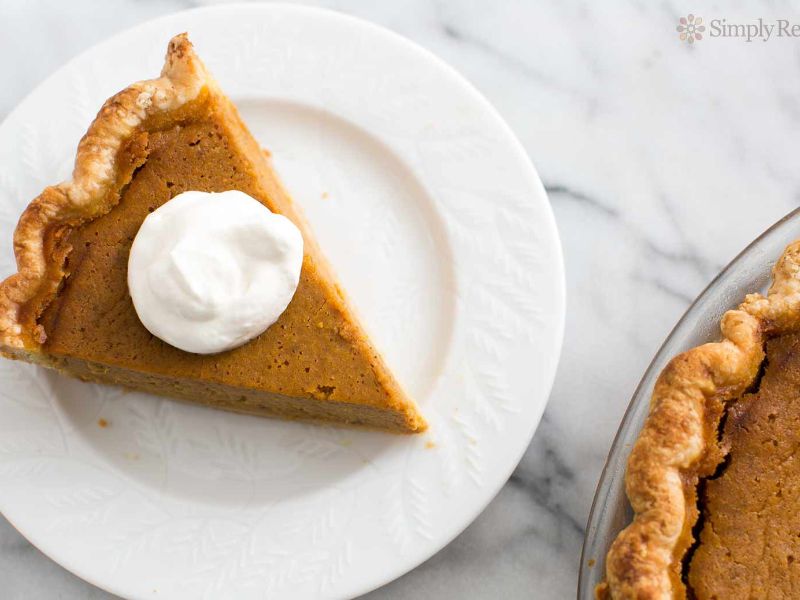 ---
Pumpkin pie recipe
Ingredients:
2 eggs + 1 yolk
1/2 cup dark brown sugar
1/3 cup white sugar
1/2 tsp salt
2 tsp cinnamon
1 tsp ground ginger
1/4 tsp ground nutmeg
1/4 tsp ground cloves
1/8 tsp ground cardamom
1 15oz can pumpkin puree
1/2 tsp lemon zest
1 1/2 cups heavy cream
1 good pie crust
Instructions:
Preheat oven to 425F.
In a bowl whisk the eggs. Add the sugars, salt and all of the spices, plus the lemon zest.
Mix in the puree and cream. Mix until fully incorporated.
Place the crust on the bottom of a baking pan with the edges going up the pan.
Pour the filling on top of the crush and bake at 425F for 15 minutes.
Lower temperature to 350F and bake for additional 50 minutes.
Source: Simply Recipes
Another sweet recipe
Pumpkin cheesecake – delicious pumpkin recipes
Ingredients:
For the crust:
1 3/4 cups graham cracker crumbs
1/3 cup sugar
1/2 cup butter, melted
For the cream cheese layer:
2 eggs
3/4 cup sugar
1 8oz package cream cheese
For the pumpkin layer:
1 15oz can pumpkin puree
3 eggs, separated
3/4 cup sugar, divided
1/2 cup whole milk
2 tsp ground cinnamon
1/2 tsp salt
1/4 cup water
1 tbsp gelatin
Instructions:
Preheat oven to 350F.
To prepare the crust mix the ingredients and pat into the bottom of a greased baking dish. Set aside.
In a bowl whisk the eggs, sugar and chream cheese until fluffy and spread over the crust. Bake for 20 minutes and set aside to cool.
Beat the pumpkin, egg yolks, 1/2 cup sugar, cinnamon, milk and salt in the top of a double boiler. Cook the mixture over boiling water for about 5 minutes. Stir occasionally.
In a saucepan add the gelatin to the water and stir over low heat.
Mix the gelating with the pumpkin mixture and set aside.
Beat the egg whites with a hand mixer until foamy then gradually add the remaining 1/4 cup sugar.
Fold in the egg whites with the pumpkin mixture, pour over the cream cheese layer and refrigerate for at least 4 hours.
Source: The Spruce Eats
Fall take on the classic mac & cheese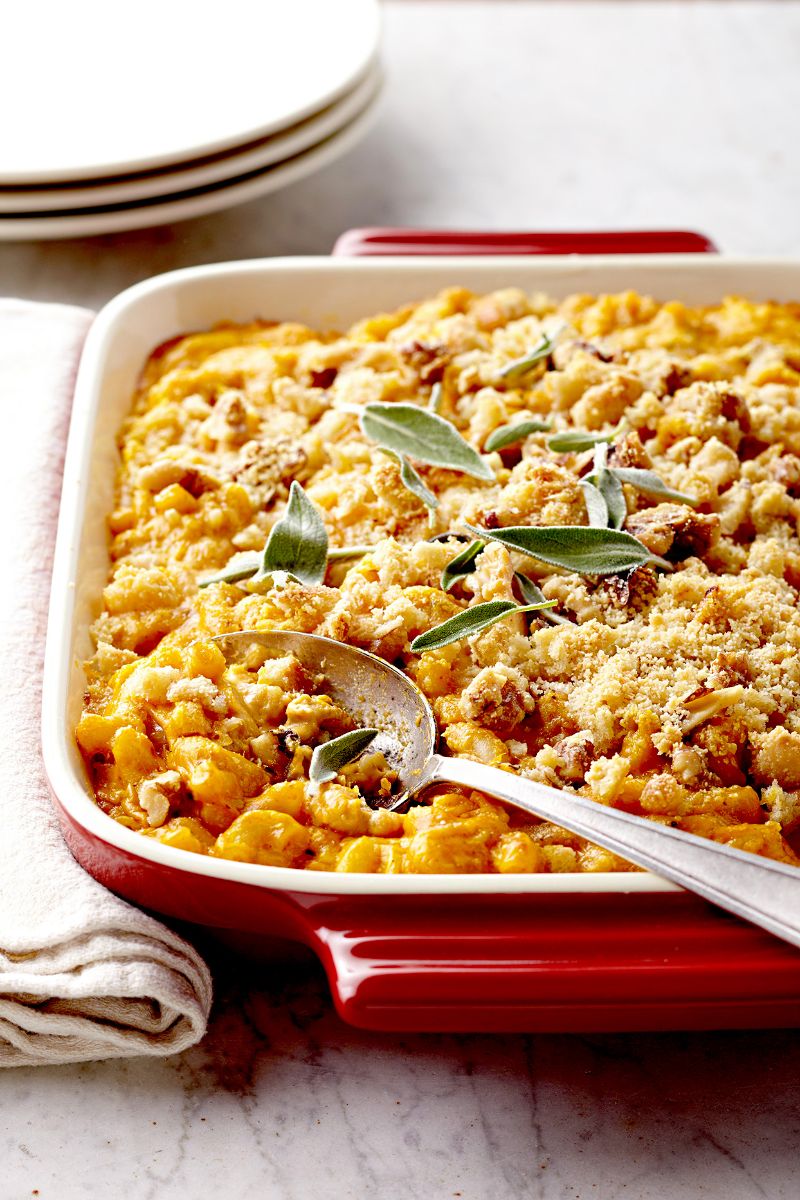 Mac and cheese recipe with pumpkin
Ingredients:
2 cups macaroni
2 tbsp butter
1 cup whipping cream
2 tbsp flour
1/2 tsp salt
1/2 tsp black pepper
1 cup whole milk
4oz. Fontina cheese, shredded
1 14oz. can pumpkin
1 tbsp fresh sage
1/2 cup soft bread crumbs
1/2 cup grated Parmesan cheese
1/3 cup chopped walnuts
1 tbsp olive oil
Instructions:
Preheat oven to 350F.
Cook the pasta according to package directions and drain the water.
In a saucepan melt the butter over medium heat. Add the flour, salt and pepper. Then, add the whipping cream and milk. Cook until it slightly thickens, stirring occasionally.
Add the cheese, pumpkin and sage and cook until the cheese has melted.
Add the cheese mixture to the pasta and transfer into a baking dish.
In a bowl, mix the bread crumbs, walnuts, parmesan and oil and sprinkle over the pasta.
Bake for about 30 minutes.
Source: Better Homes & Gardens
We present to you our final recipe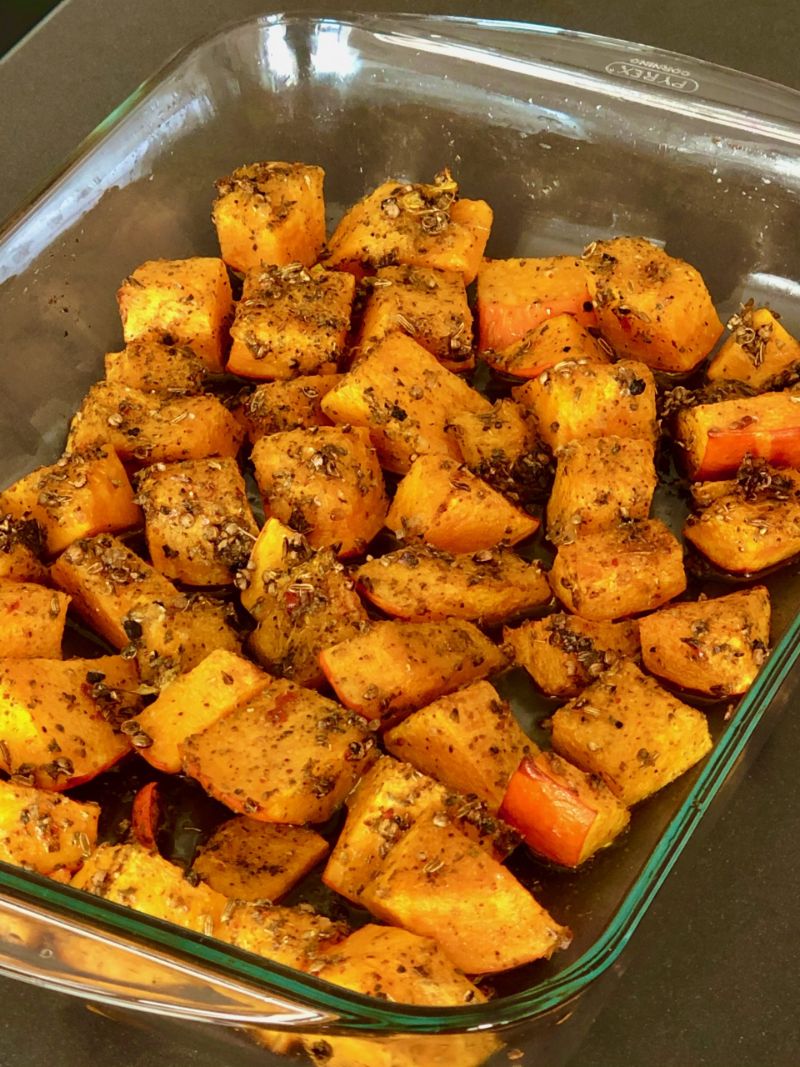 Pumpkin recipes – spicy roasted pumpkin
Ingredients:
1 pumpkin
2 tbsp coriander seeds
2 tbsp dried oregano
1 tsp fennel seeds
1 tsp peppercorns
salt to taste
1 garlic clove, finely chopped
1 red chili pepper, finely chopped
olive oil
Instructions:
Preheat oven to 200C.
Cut the pumpkin into cubes.
Chope the garlic and the chili pepper.
Make a fine powder mixture by putting all the herbs in a mortar. Then, add the olive oil.
Brush the cubed pumpkin with the mixture and transfer into a greased baking dish.
Bake for 30 minutes.
Source: Surprising Recipes
There are just too many delicious pumpkin recipes out there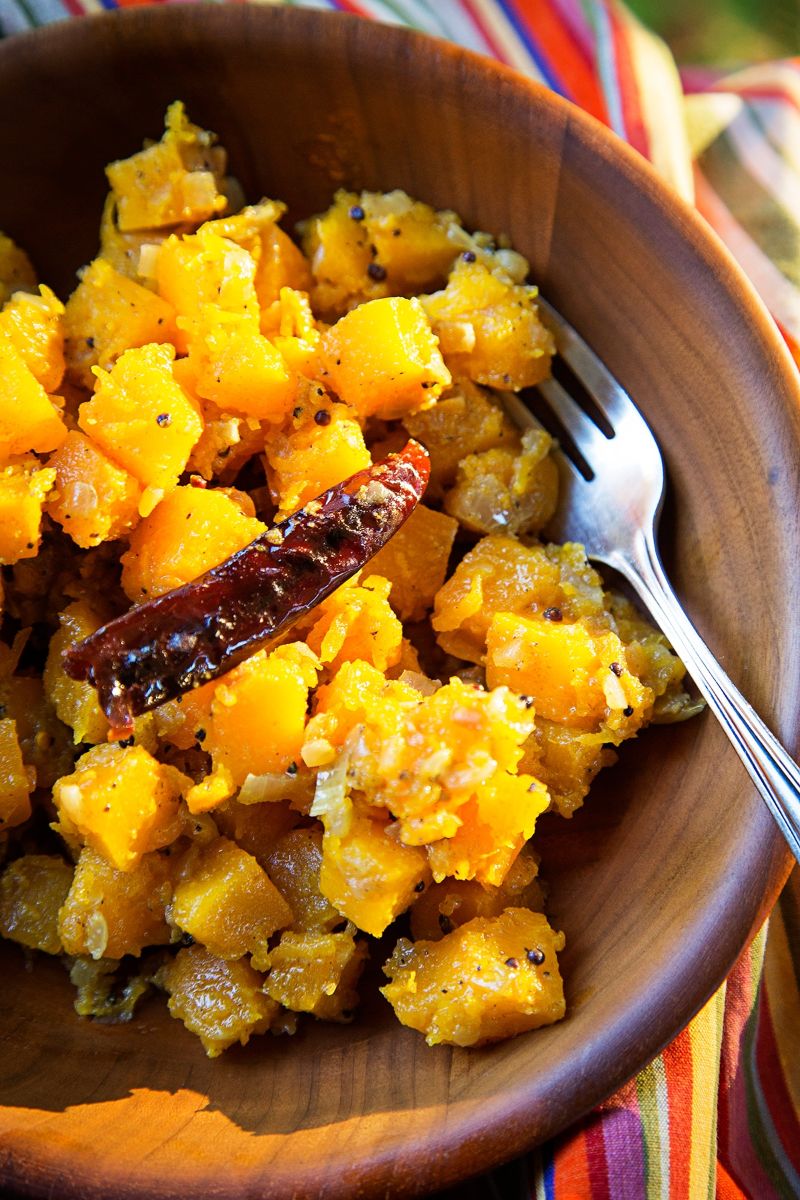 Pumpkin gratin – perfect for your fall dinner menu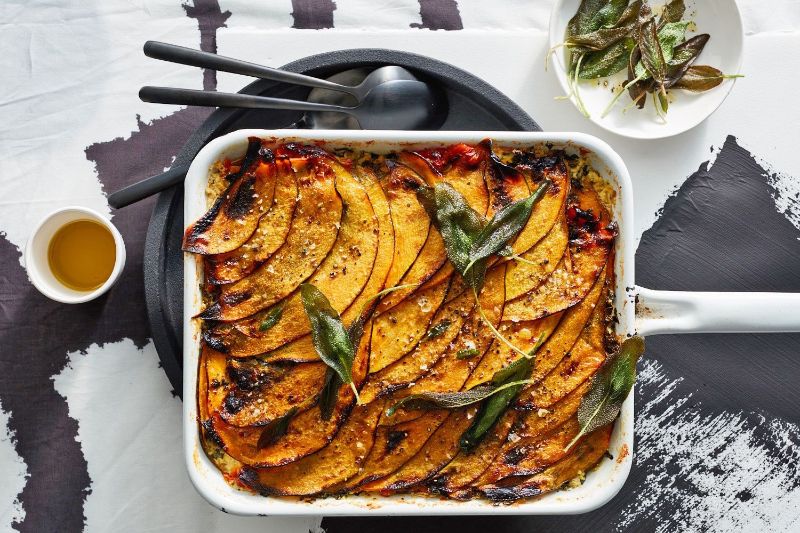 Healthy pumpkin recipes – a good fall salad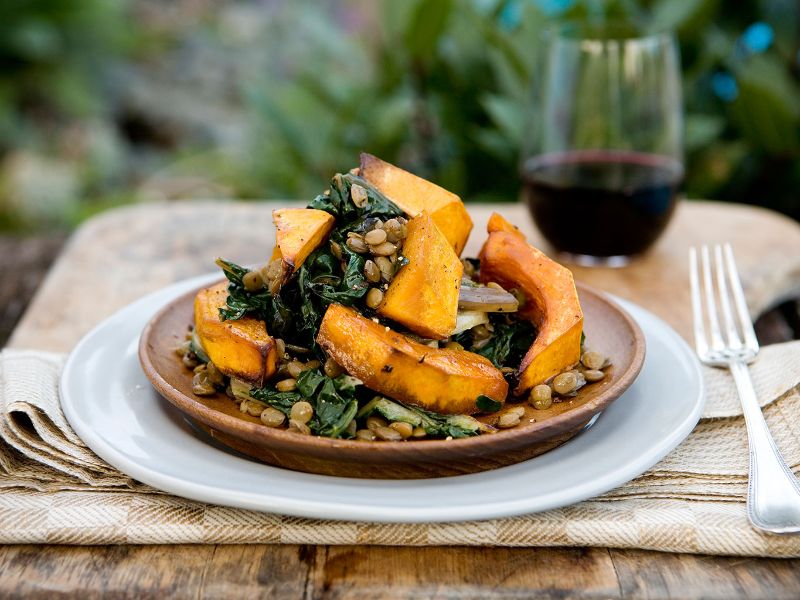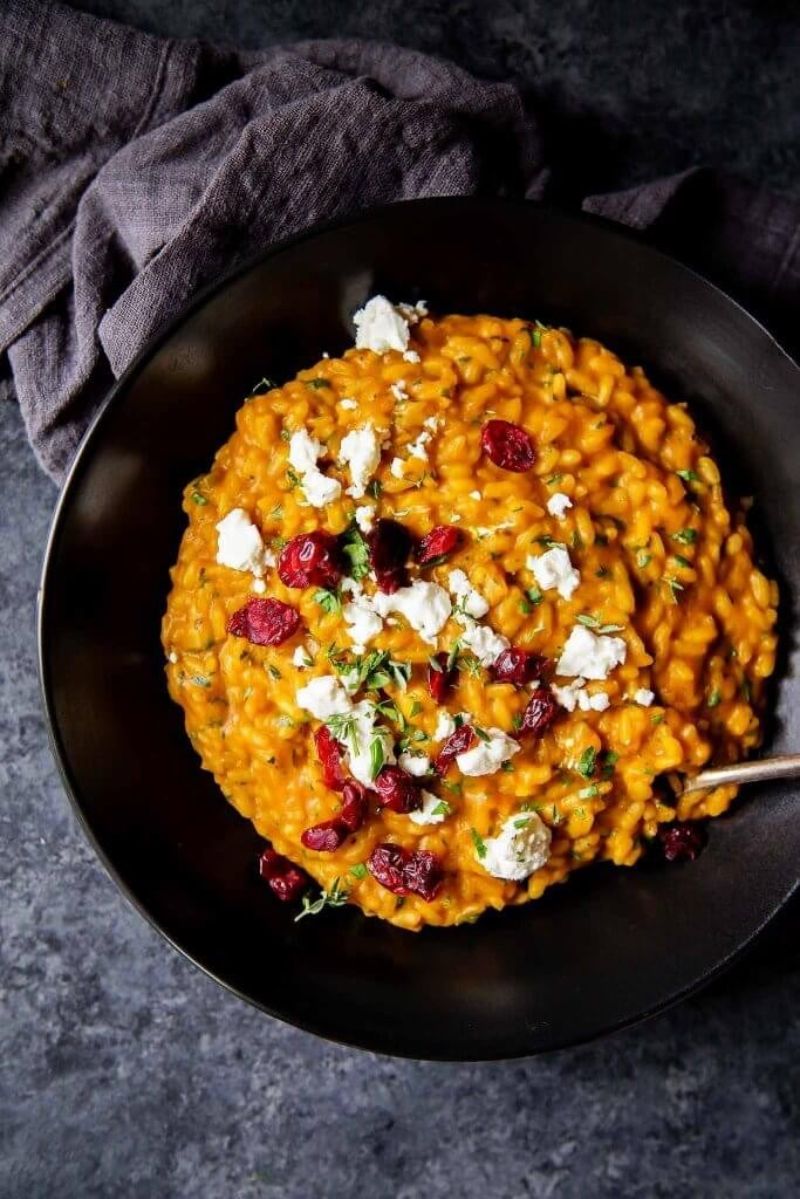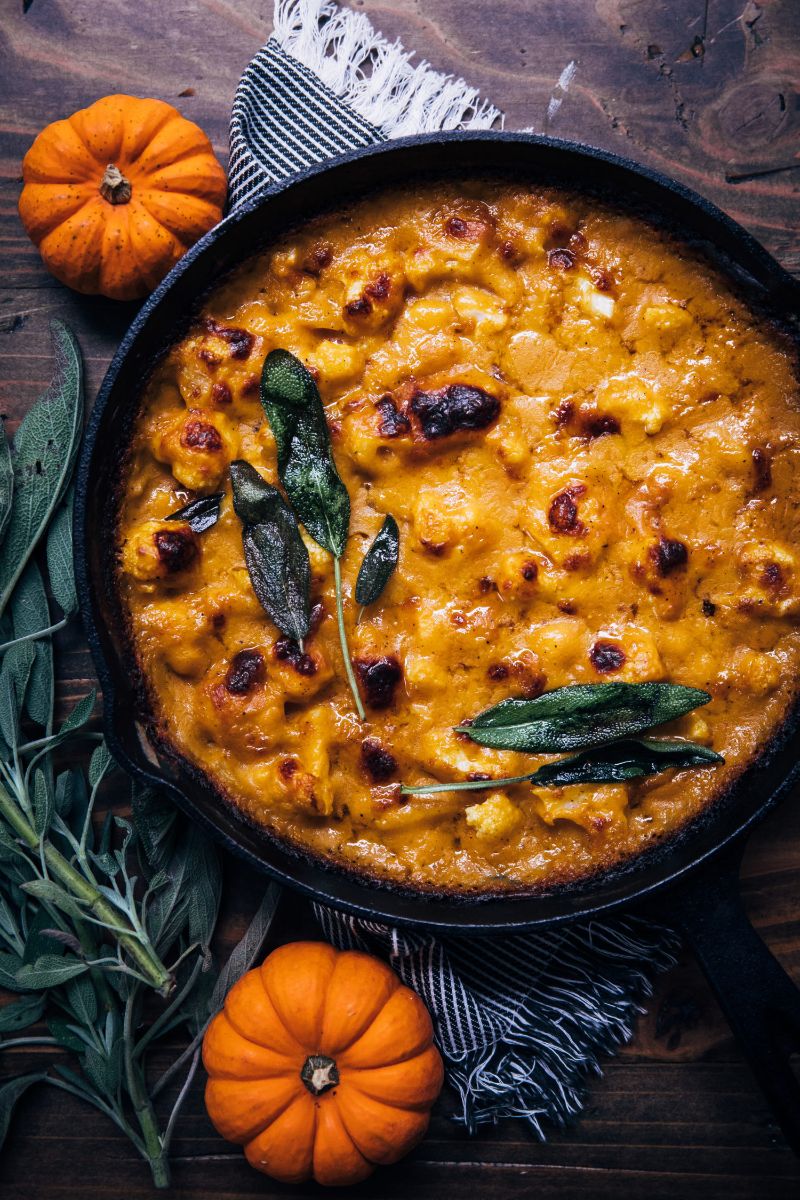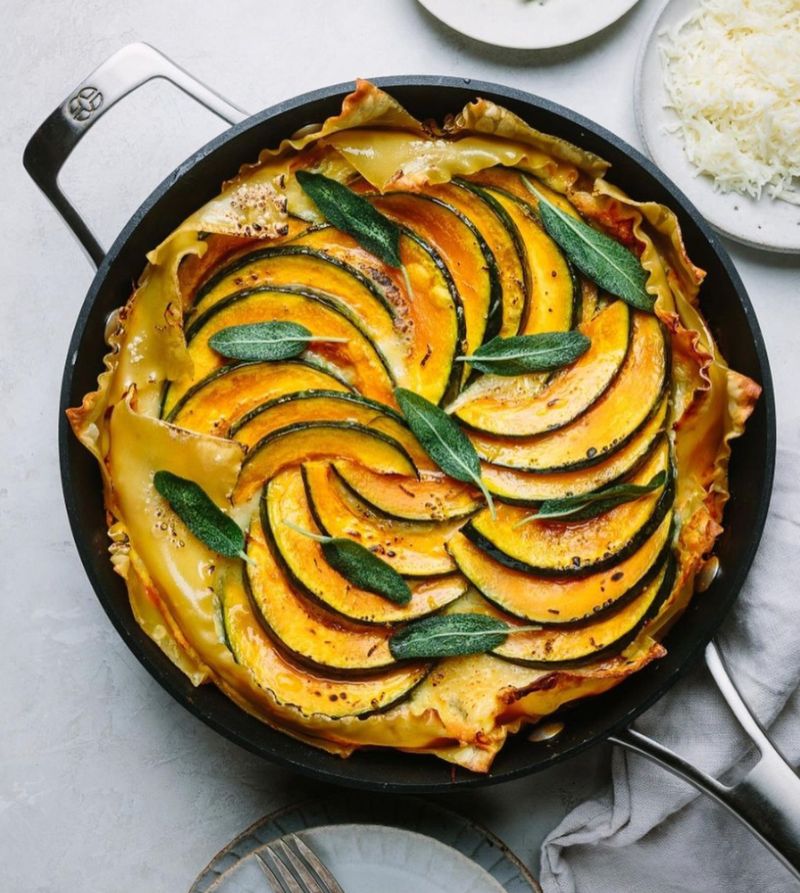 Delicious pumpkin pie bars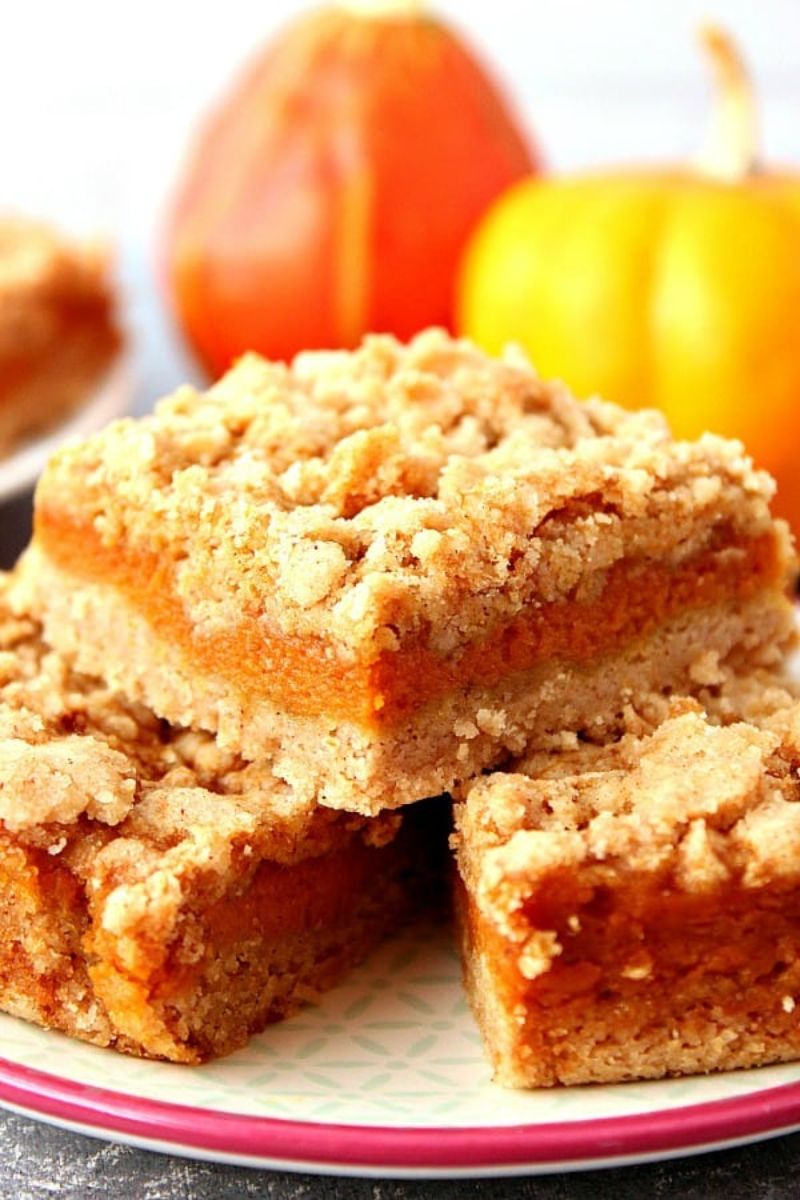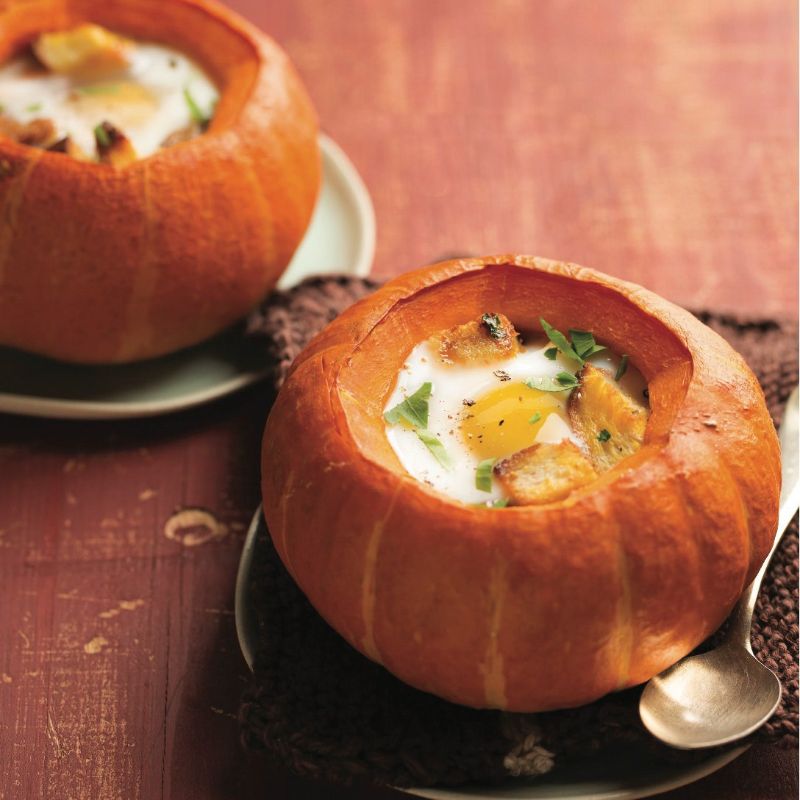 You can even experiment with a pumpkin stir fry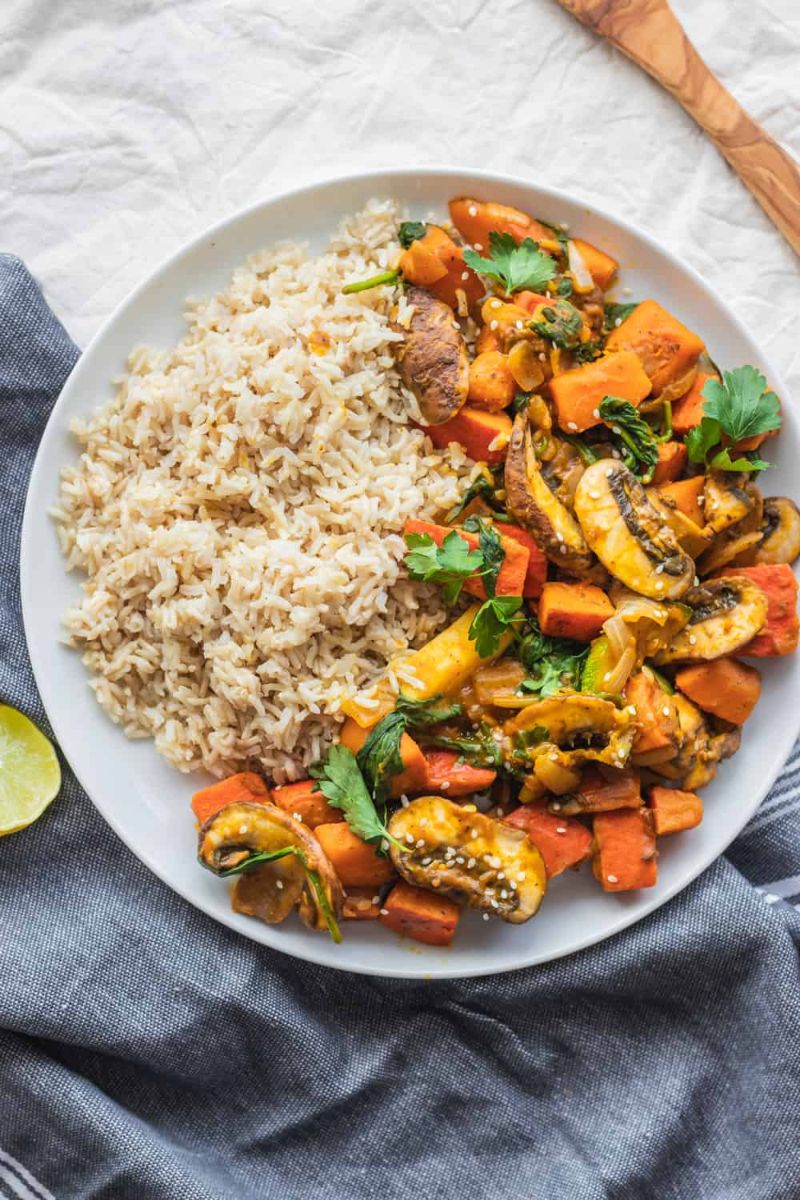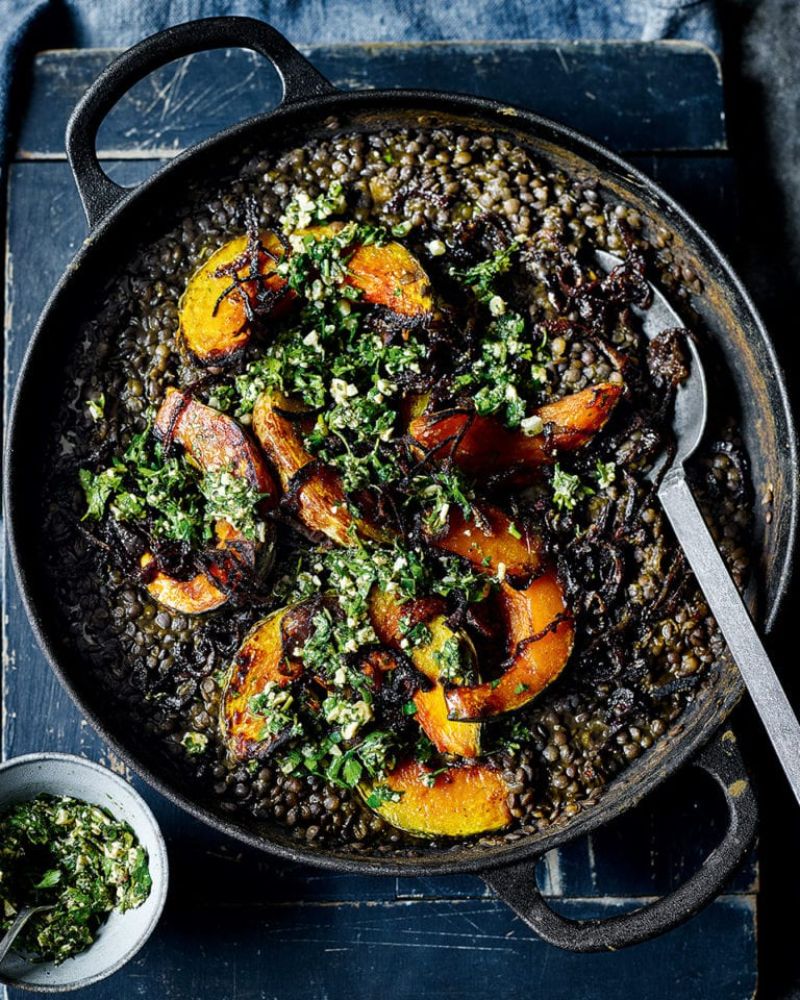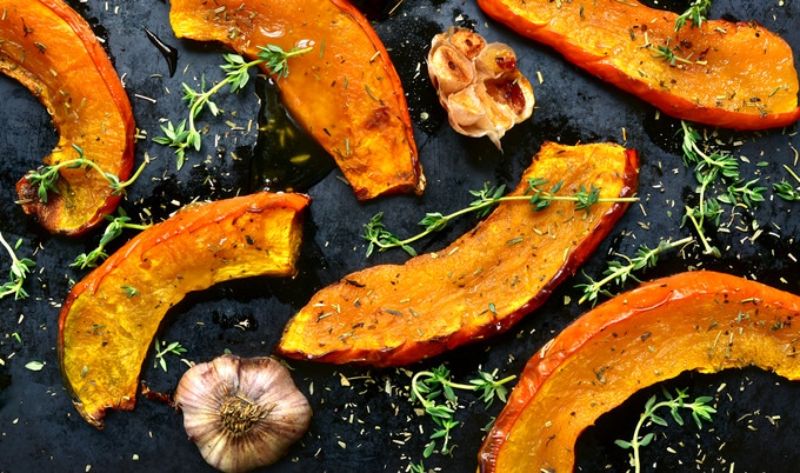 A good soup goes a long way, especially once the temperatures start dropping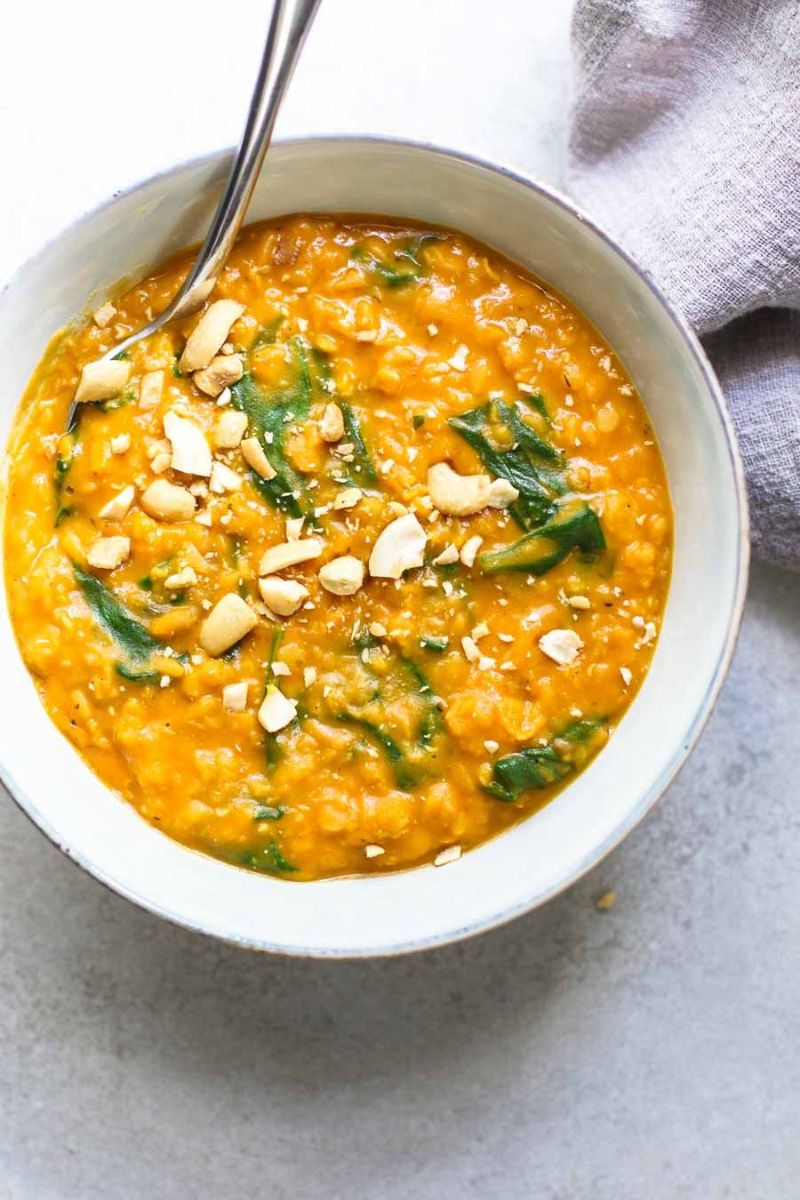 Never underestimate the power of good plating