How To Make Veggie Sweet And Sour Noodles: Easy And Healthy
Crispy vegetables, yummy noodles and sweet and sour sauce. A match made in Heaven! While you can this amazing combo in takeaway form, you can also easily prepare it at home. This homemade, veggie, sweet and sour noodles are much healthier than the ones you'll pick up from a street vendor or restaurant but are still as delicious. And one of the best things about this recipe is that is doesn't take more than half an hour. Quick, easy and yummy! This makes it the perfect weeknight dinner. If you haven't made sweet and sour sauce at home, you're in for a treat. It's simple and much better than any store-bought sauce you can get! This sauce is the essence of the noodles, it gives them that immense flavor and makes them appetizing. So, if you are wondering what to make for dinner today, why not try this recipe out?
Crispy vegetables, yummy noodles and sweet and sour sauce is a match made in Heaven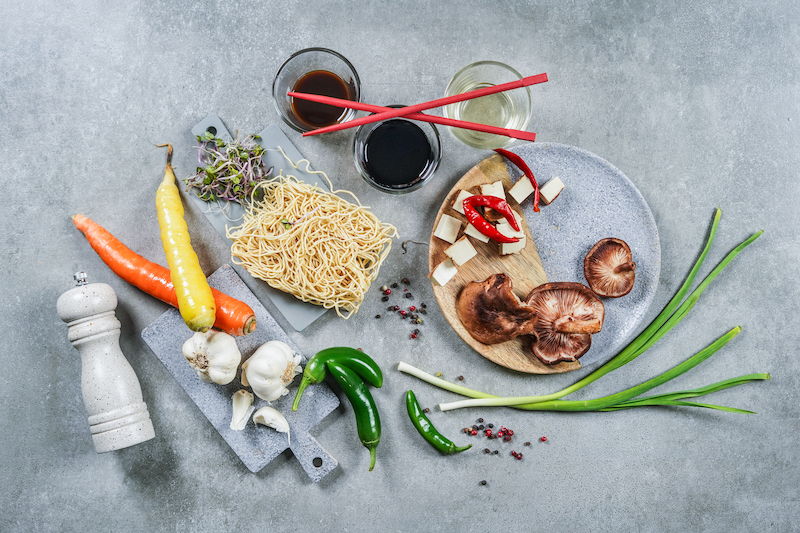 If you enjoy having some visual instructions to go with your cooking, check out our easy video tutorial for these heavenly sweet and sour noodles. This recipe takes no longer than around half an hour and only seconds to devour. It's a no-brainer, if you're coming tired from work and don't want to slave too long in the kitchen in order to eat something yummy and satisfying, these are the noodles for you. Let us know if you enjoyed these noodles as much as we did in the YouTube comments!
Check out this easy-to-follow video tutorial for these veggie noodles
Veggie Sweet and Sour Noodles Recipe
These easy, delicious and healthy noodles are also a great idea for meal prep. They don't take long and when stored properly can last a couple of days in the fridge. Their simple preparation and captivating taste will have you making them over and over! Plus, they are kind of versatile, as you can generally switch up the veggies any way you like. The sauce in this recipe is well-balanced, it's packed with veggies which are great for you and the noodles are a good dose of needed carbs.
Their simple preparation and captivating taste will have you making them over and over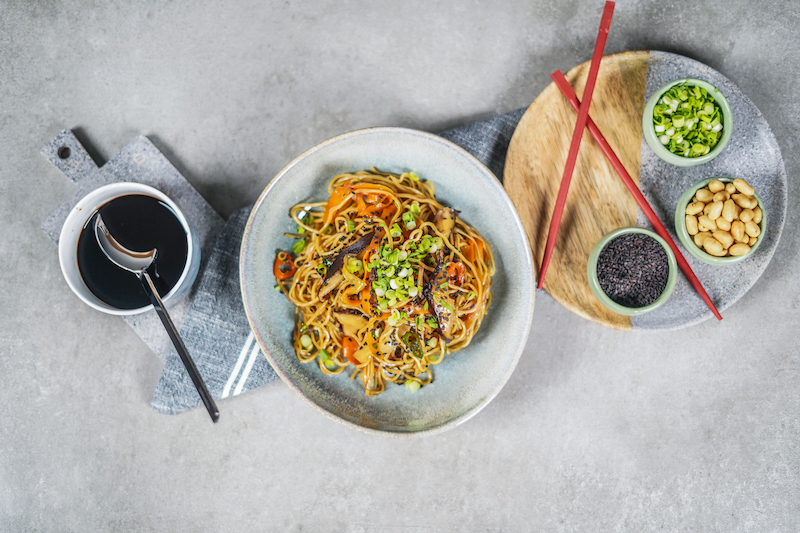 Equipment:
Wok
Stove Top
Pot
Pan
Silicone Spatula
Ingredients:
2 tbsp Rice Vinegar
2 tbsp Worcestershire Sauce
5 tbsp Soy Sauce
75 grams Coconut Sugar
2 tbsp Sesame Oil
1 Garlic Clove, minced
2 Chili Peppers, chopped
2 Carrots, thinly sliced
15 Shiitake Mushrooms, slices
Noodles, boiled and drained
50 grams Sprouts
Green Onion, thinly chopped
Black Sesame Seeds
Step-by-Step Instructions:
Prepare all the vegetables. Chop and slice.
Prepare noodles of choice based on manufacture's instructions. Drain them and put them aside.
Put the stove top on a medium heat. Put a small pot on the heat.
In the pot, add in the rice vinegar, Worcestershire sauce, soy sauce and coconut sugar.
With a silicone spatula, mix everything well. Let the sauce thicken on lower heat for around five minutes.
Take the sauce off the stove and put aside.
Put a big wok onto the stove top. Once again on medium heat.
Pour in the wok the sesame oil. Add in the garlic, chili peppers, carrots, and mushrooms.
Mix everything together until the vegetables have softened.
To the veggies, add in the noodles. Mix everything.
Add in the sprout and once again mix.
It's time to add the sauce. Mix well, so it can get incorporated into everything.
When it's time to serve the noodles, garnish with some chopped green onions and black sesame seeds. Enjoy!
Visual Steps
First step: Pre prepare all the vegetables and noodles
Second step: In a pot pour in the rice vinegar, Worcestershire sauce, soy sauce and coconut sugar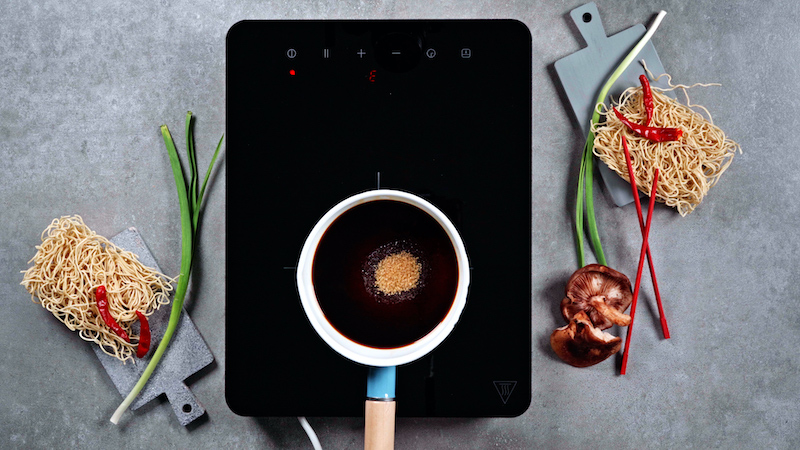 Third step: Mix everything well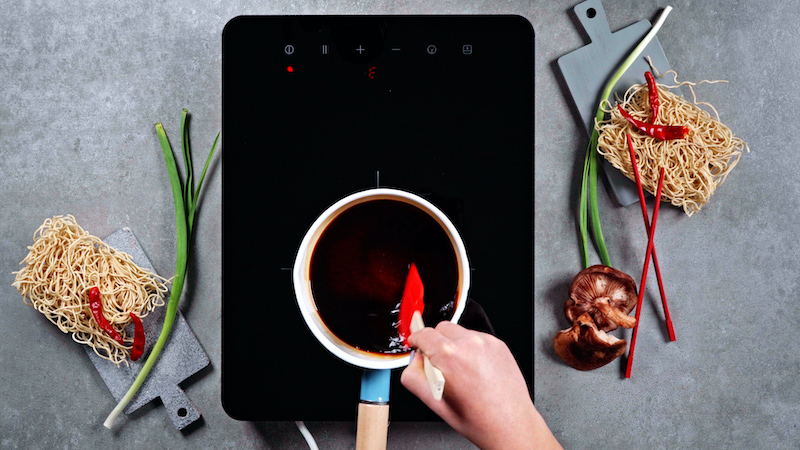 Fourth step: Let the sauce thicken for around five minutes and put aside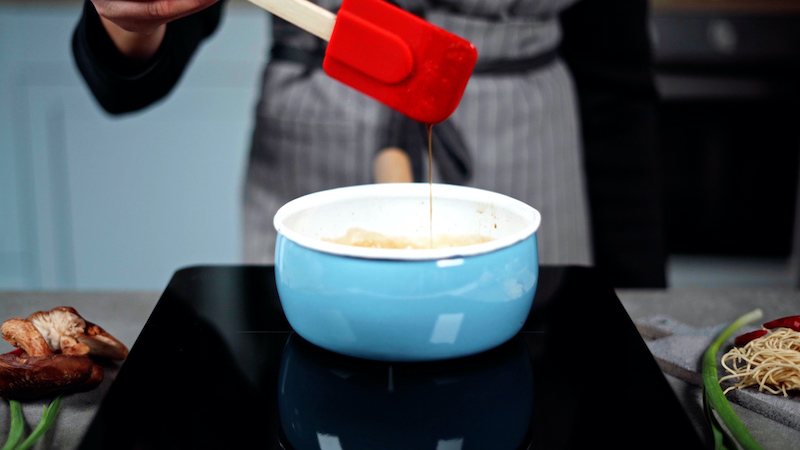 Fifth step: Put a wok on medium heat. Add in the sesame oil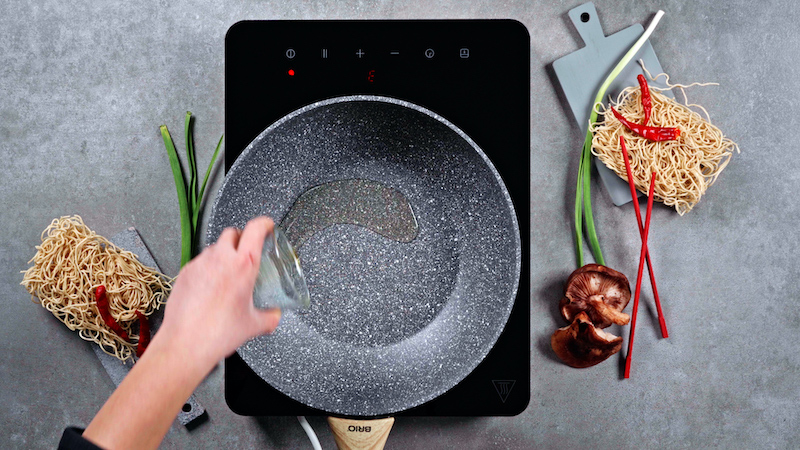 Sixth step: Add in the garlic and chili peppers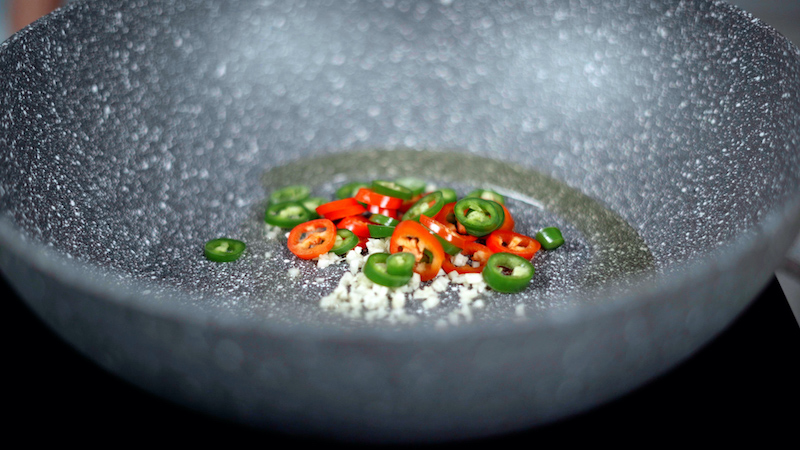 Seventh step: Add in the carrots and mushrooms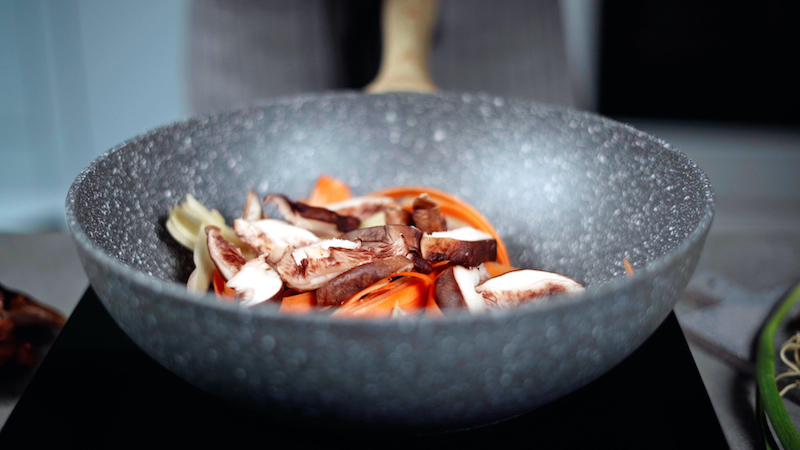 Eighth step: Cook until they have softened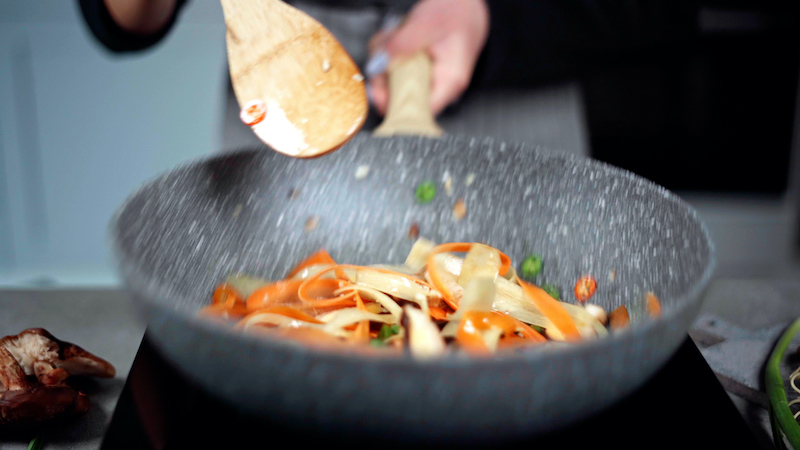 Ninth step: Add in the noodles and mix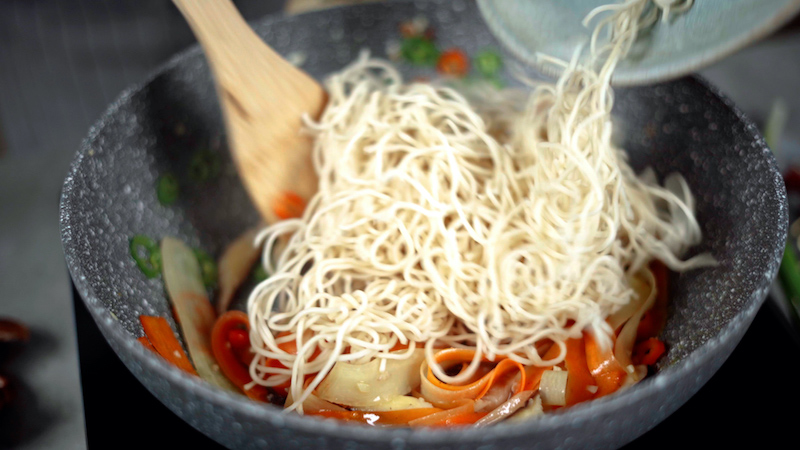 Tenth step: Add in the sprouts and mix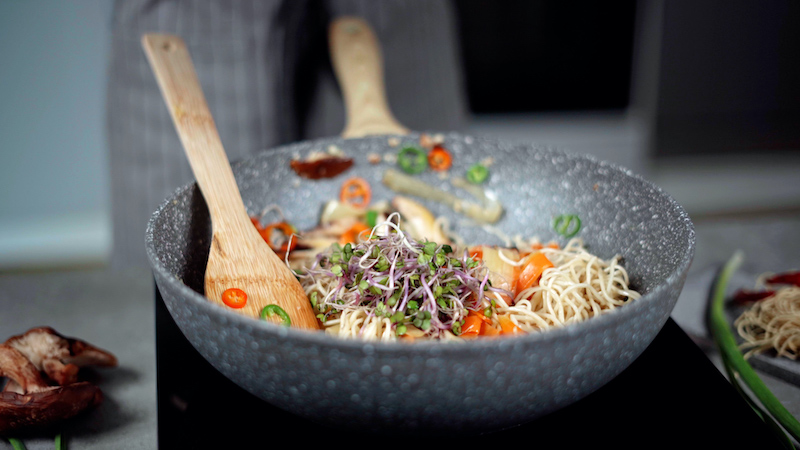 Eleventh step: Pour in the reduced sauce and mix well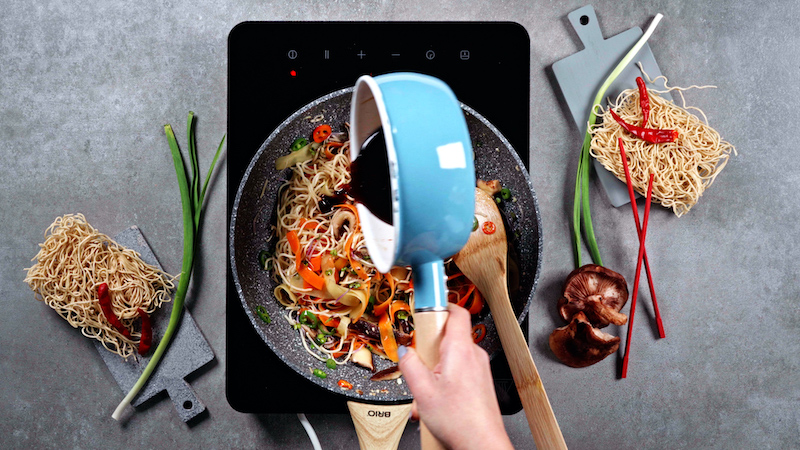 Twelfth step: Garnish with some green onion and black sesame seeds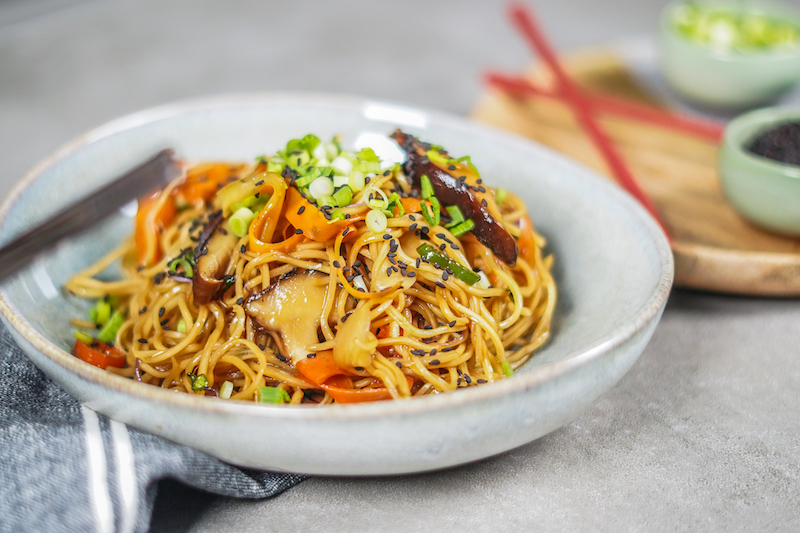 Thirteenth step: Enjoy!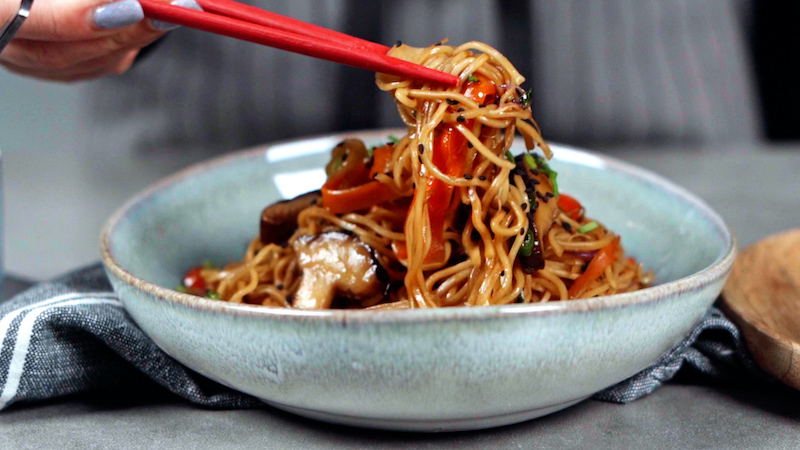 Tips and Tricks
In order to make the best, homemade, veggie sweet and sour noodles, you'll need to know these tips and tricks. These secrets will ensure that the process is a breeze and the noodles will come out to your liking.
Yummy, veggie, stir-fry noodles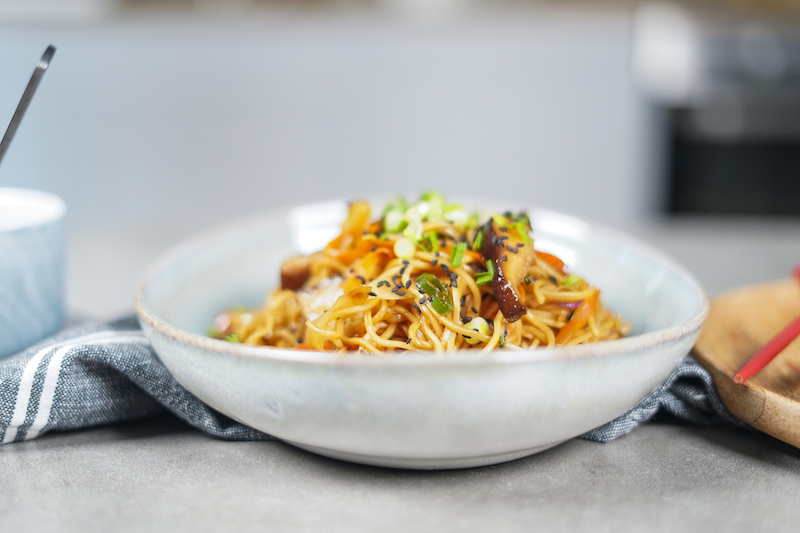 Choose Seasonal Veggies
The best part about this recipe is its versatility. If you don't enjoy certain vegetables, or you can't find any in the supermarket, you can easily mix it up. If you enjoy more, mushrooms put more. Don't like carrots? Skip out on them. Feel like there isn't enough veggies? Add more! Make this recipe your own and experiment!
Gluten-Free Noodles
If you have celiac or just prefer non-gluten foods, you can substitute the noodles to fit your requirements and taste. Try out some brown rice pasta, or shirataki noodles. There are plenty of versions on the market today, and they are easily available at most supermarkets. You can even try this recipe with veggie noodles such as zoodles (zucchini noodles).
Storage
If you want to meal prep, or somehow there are leftovers from this amazing dish, you will need to know how to properly store it. Just like many foods, these noodles will do more than fine in an airtight container that is kept in the fridge. They can stay good for up to a couple of days when stored like that.
Soy Sauce
You can use any type of soy sauce for this recipe. However, if you're trying to cut down on your salt intake, go for a dark soy sauce. Lighter version tend to saltier and thinner than dark ones. Plus darker soy sauce has more antioxidants than any other. It's sweeter and usually thicker.
Pick your own vegetables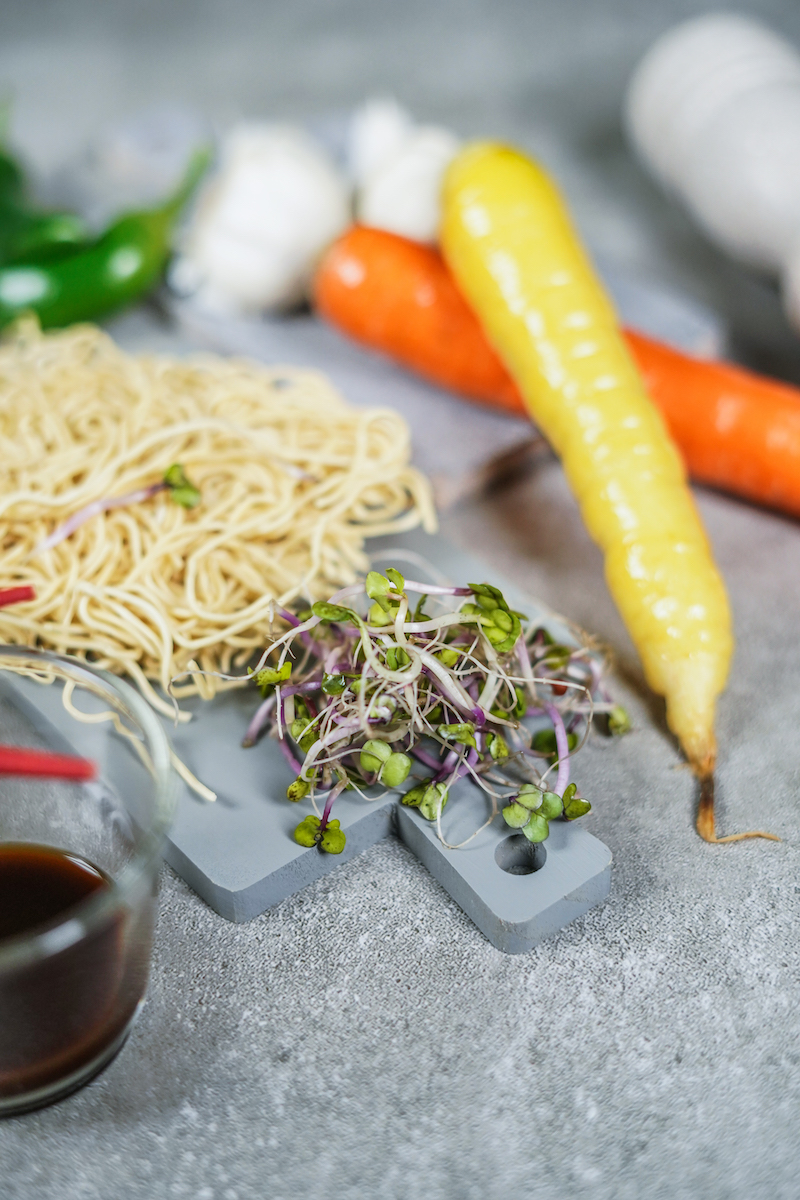 If you enjoyed this recipe, make sure to check out what else we have to offer on our YouTube channel! There you can find other delicious food recipes, both sweet and savory. For example, if you need dessert after the noodles, why not try out our easy, homemade semifreddo ice cream. Give us your opinion on these veggie noodles in the comments. Oh, and don't forget to tell us what else you want to see from us in the future!
Give us your opinion on these veggie noodles in the comments