How To Make Lemon Bars: Creamy, Sweet And Perfect For Summer
Lemon desserts are a little slice of paradise. They are the perfect summer treat when you are looking for something sweet, tangy and refreshing! That's why today, we have prepared for you one of the best recipes for lemon bars. Sweet and zesty, these bars will become one of your favorite treats to make. And we've put an extra twist on the classic lemon bars. Instead of a typical dough crust, this recipe uses oat biscuits to make it easier and just as yummy! It also has a splash of turmeric for a beautiful color, extra flavor and health benefits! A sensation of tastes. So, let's see what you need to make this creamy, sweet, summer dessert.
Everything you will need for these yummy bars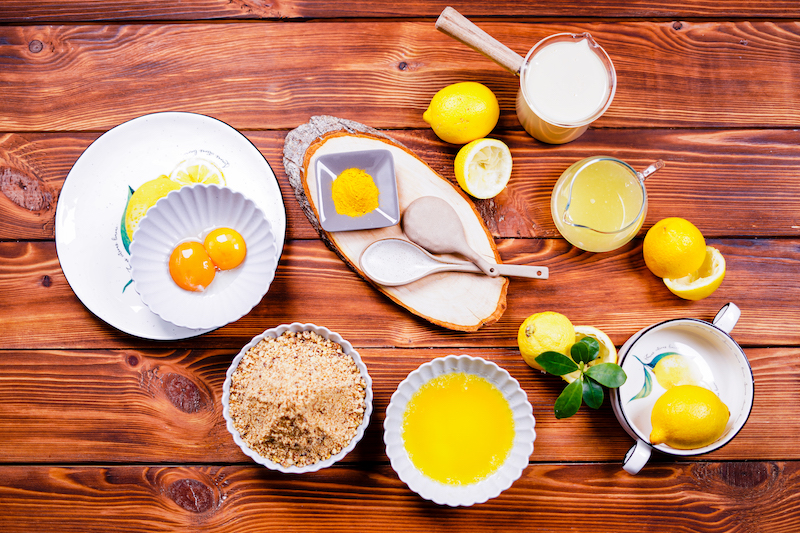 If you enjoy having a visual guide while you cook or before even starting, make sure to check out our easy-to-follow video tutorial. This lemon bar recipe is super easy to make, yet it's bursting with amazing flavors. So, if you're in the mood for your taste buds to have a party, try this recipe out!
Yummy, yummy lemon bars
Lemon Bars Recipe
Preparation time: 10 minutes
Total Time: 35 minutes
Equipments:
Bowls
Silicone Spatula
Whisk
Oven
Baking Paper
Pan
Ingredients:
180 grams Ground Oat Biscuits
80 grams Melted Cow Butter
2 Egg Yolks
300 ml Condensed Milk
120 ml Lemon Juice, freshly squeezed
1 tsp Turmeric Powder
Lemon Slices, in quarters
Step-by-Step Instructions:
In a large bowl, add in the crumbled oat biscuits. To them, add in the melted butter.
Mix everything well until a dough like texture starts to form.
Line a pan with some baking paper. Put the butter and biscuit mixture into the lined pan.
Press down in the center of the mixture creating a dent in the middle and leaving a layer of crust around the pan edges.
Bake at 175 degrees C or 350 degrees F for around ten to twelve minutes.
After it is done, set aside.
In another bowl, pour in the two egg yolks. With a whisk, mix them well.
Add in the condensed milk to the yolks. Mix once again, until everything is incorporated.
Take your freshly squeezed lemon juice and slowly start to pour it into the bowl while continuously whisking. Make sure to not pour it in all at once.
Pour in half of the teaspoon of turmeric ad mix everything well. Once everything has been incorporated, add in the rest of the turmeric and repeat the process.
Pour the mixture into the baked butter and biscuits dough. Make sure to disperse it evenly.
Bake once again at 175 degrees C or 350 degrees F for around fifteen minutes.
Wait until it has cooled down, and then slice into bars.
Garnish with lemon slices and enjoy!
Visual Steps
First step: Combine the butter and biscuits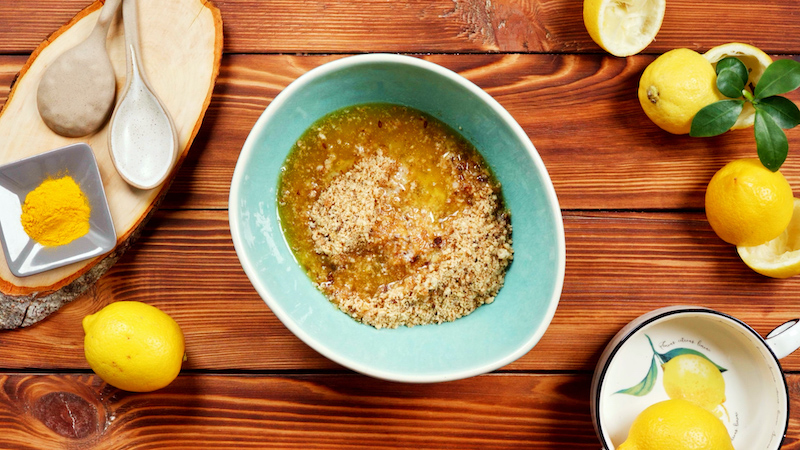 Second step: Mix everything well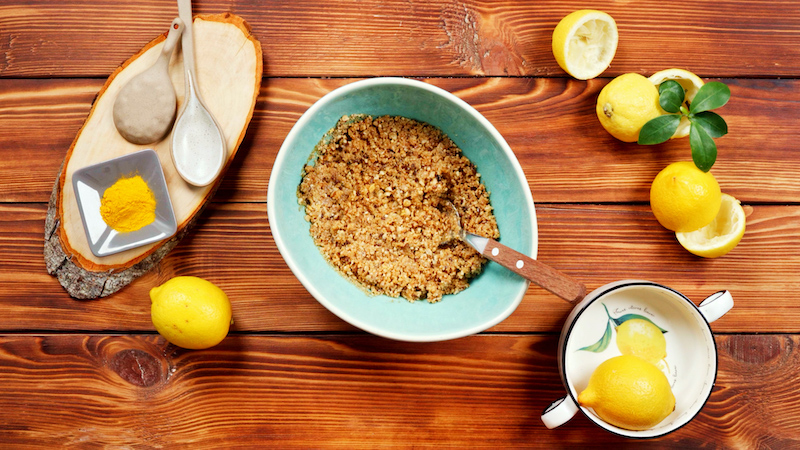 Third step: Place the mixture in a lined pan, level in the middle and bake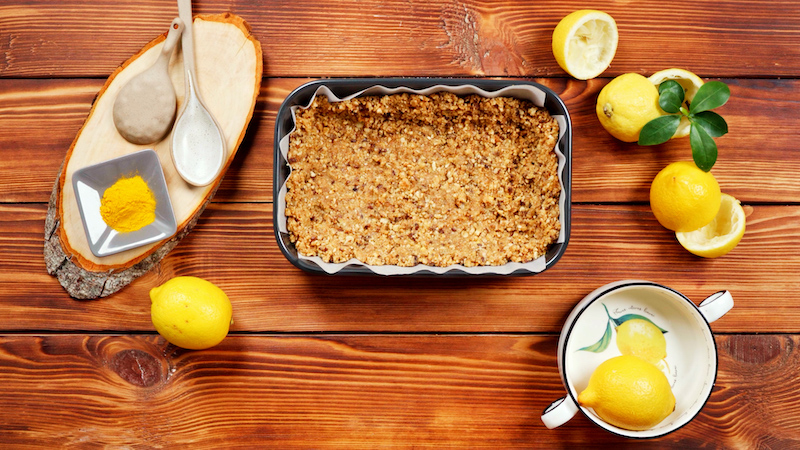 Fourth step: Add in a bowl the egg yolks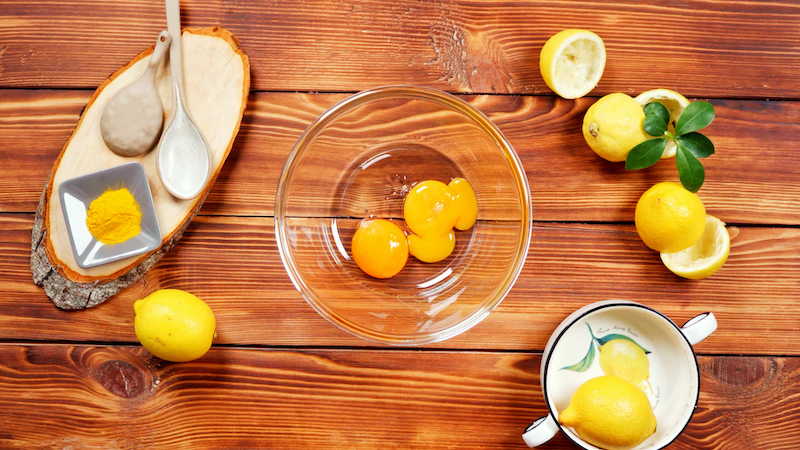 Fifth step: Add in the condensed milk
Sixth step: Mix well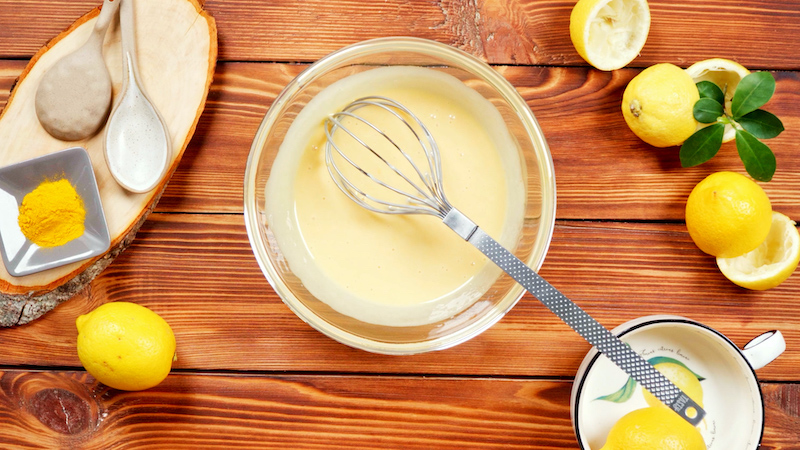 Seventh step: Slowly pour the lemon juice while continuously whisking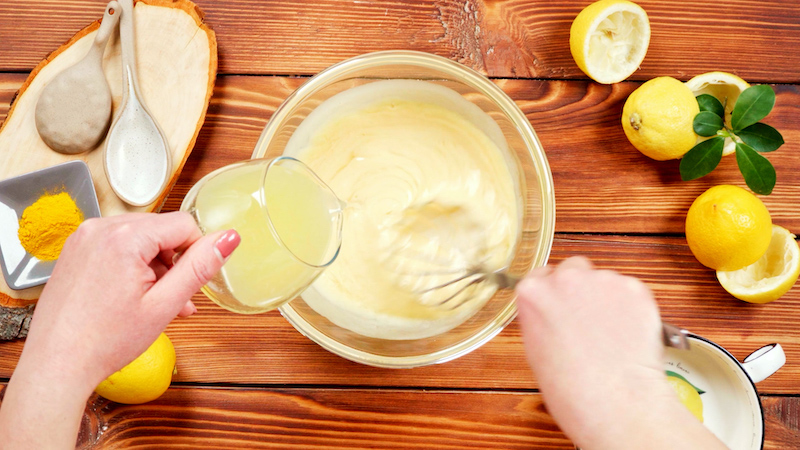 Eighth step: Add in half the tsp of turmeric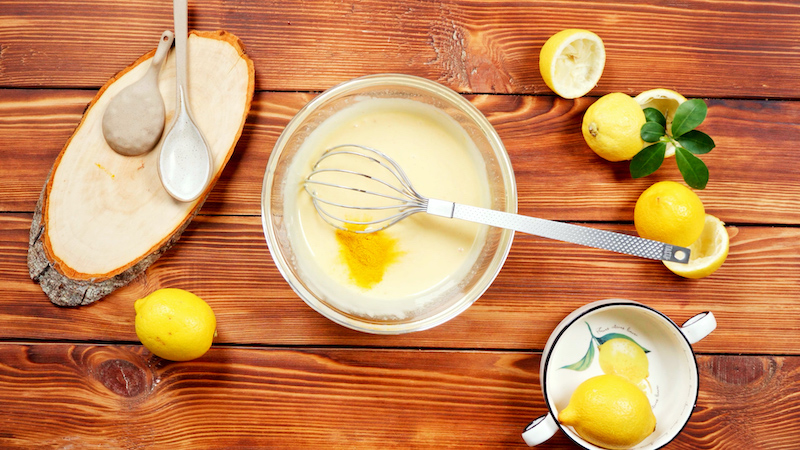 Ninth step: Mix and repeat with the other half of turmeric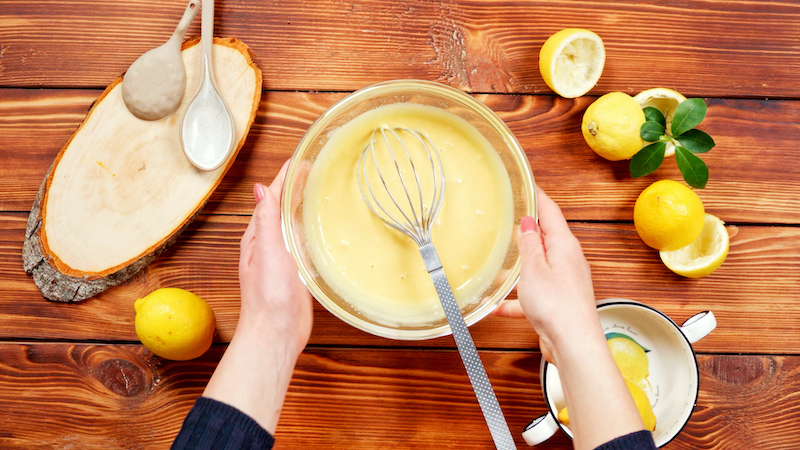 Tenth step: Pour the batter into the oat mold and bake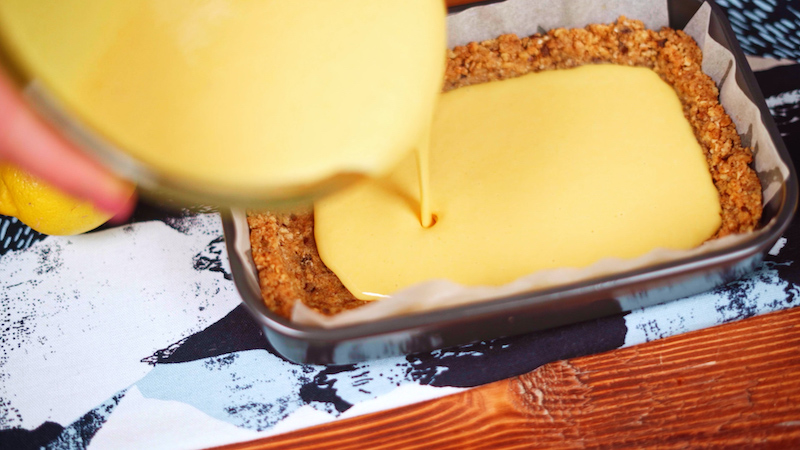 Eleventh step: Garnish with lemon slices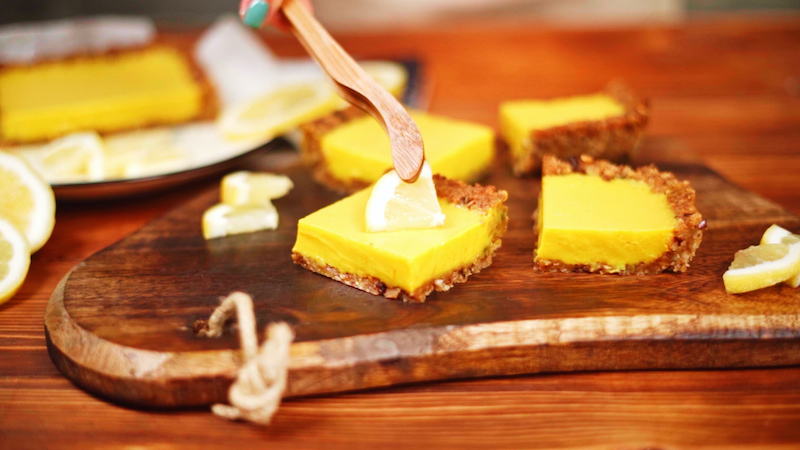 Twelfth step: Enjoy!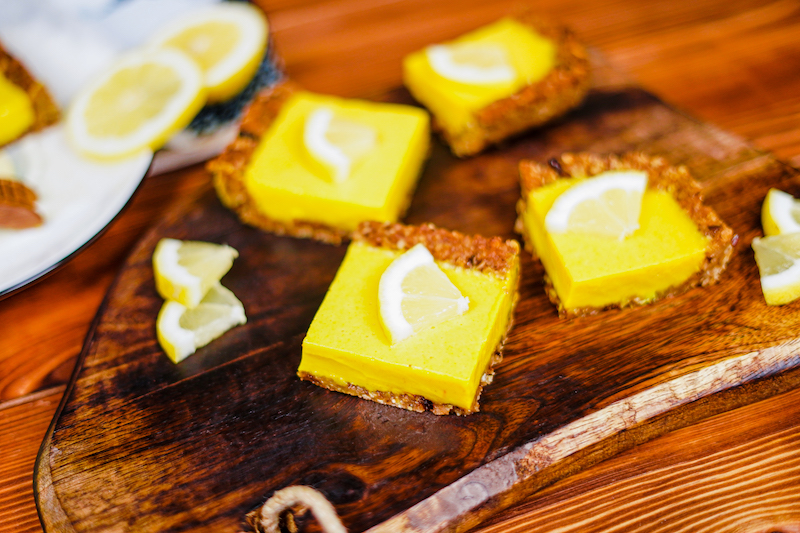 Tips and Tricks
Every recipe has its secret that make it as good as it is. This lemon bar recipe also has its own tips and tricks that make it better than any other lemon bar recipe, you've ever tried. So, let's take a look at the do's and don'ts.
Learn everything you need to know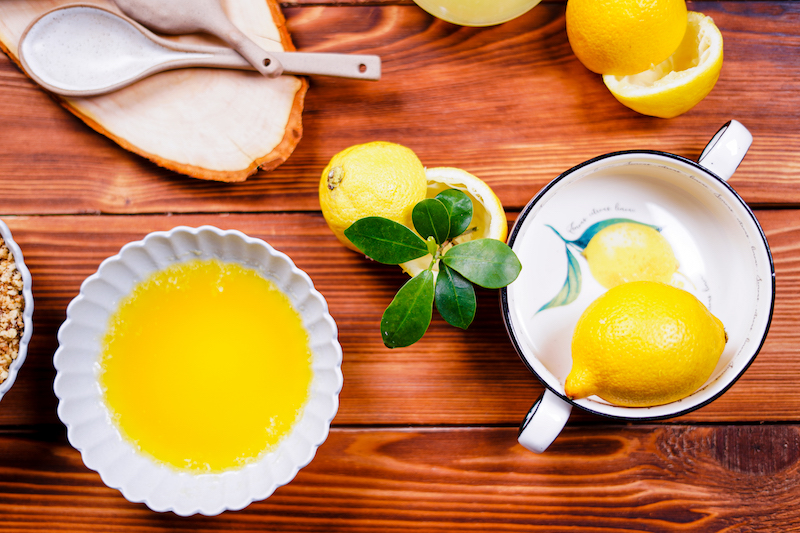 Lemon Juice
We highly recommend you use freshly squeezed lemon juice. If you don't have a juicer, you can squeeze it by hand as well. Just make sure to remove any seeds that may drop in the juice, as nobody wants a crunchy surprise in a creamy, lemon bar.
Gluten-Free
If you struggle with celiac or just prefer gluten-free treats, you can easily use gluten-free oat biscuits in this recipe. You can find plenty on the market to suit your needs.
No lemons? No Problem.
While this recipe is for LEMON bars, you can easily substitute the lemon with another citrus-y fruit. If you don't like lemons or just don't have any, you can also use grapefruits, blood orange, limes, or even normal oranges. It's up to you. Make them how you prefer.
You can squeeze lemons without a juicer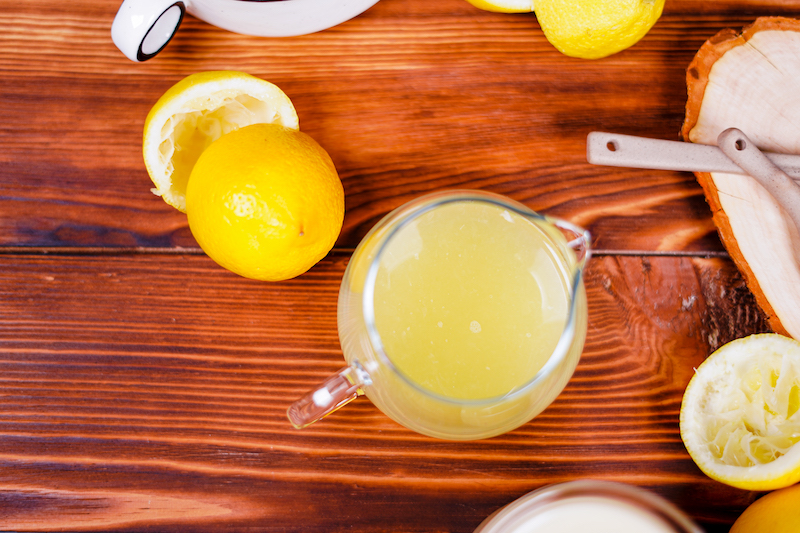 If you enjoyed this recipe, make sure to check out the rest of our yummy treats over on our YouTube Channel. There you can find plenty of ideas – from sweet to savory. In the mood for noodles, we've got you! Or would you rather have something to drink, then try out our strawberry mojito! There are plenty of ideas to take inspiration from. Make sure to give us your opinion on these delightful lemon bars in the comments and don't forget to mention what you want to see from us next time!
Sweet, zesty and refreshing lemon bars