Healthy Dessert Dupe: Make Healthy Twix Bars (Easy and Yummy)
Candy bars are a treat. However, they are usually filled with refined sugars and eating too much of them isn't recommended. On the bright side, that's why we've found a way to turn one of our favorite bars, Twix, into a healthier version we can enjoy it more regularly. So, make sure to try out our mouth watering recipe for these healthy Twix bars!
We've found a way to turn one of our favorite Twix bars into a healthier version
Sometimes it's much easier to see how a recipe is prepared before tackling it on yourself. So, why not check out our video tutorial for an easy-to-follow guide. These Twix bars are the perfect healthy dupe. They are just as yummy and super easy to make, so give them a try.
Enjoy our easy-to-follow video tutorial of this recipe 
Healthy Twix Bars Recipe
Preparation time:  10 min
Total time:  1 hour
Equipment:
Oven
Pan
Baking Paper
Stove top
Whisk
Refrigerator
Ingredients:
For the base:
100 grams Coconut Flour
30 grams Honey
80 grams Coconut Oil, melted
For the toppings:
100 grams Honey
60 grams Peanut Butter
50 ml Rice Cream
1 tbsp Vanilla Extract
Salt,  a pinch
Chocolate, melted
Coconut Flakes
Step-by-Step Instructions:
In a large bowl, pour the coconut flour, honey, coconut oil and mix well.
Take a pan that has been pre lined with baking paper and put the mixture.
Push until it is all even and cut into six equal pieces.
Bake for twenty minutes at 180 degrees C or 360 degrees F.
Put the base aside.
Put a pot on the stove on medium heat.
Pour in the honey, peanut butter, rice cream and vanilla extract.
Mix everything well with a whisk until it has thickened and got a nice, brown color.
Add a pinch of salt and mix again.
Pour the mixture onto the base and distribute well.
Refrigerate for at least half an hour.
 Drizzle some melted chocolate on the bars and garnish with coconut flakes.
Enjoy!
Visual Steps
First step: Mix flour, honey, and oil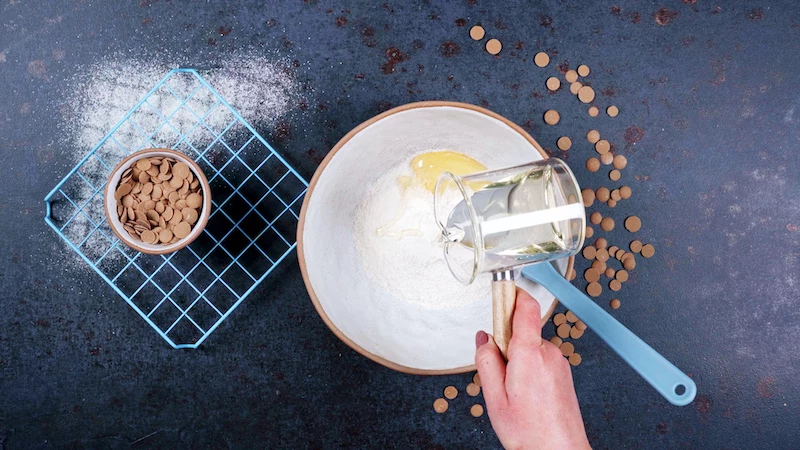 Second step: Mix everything well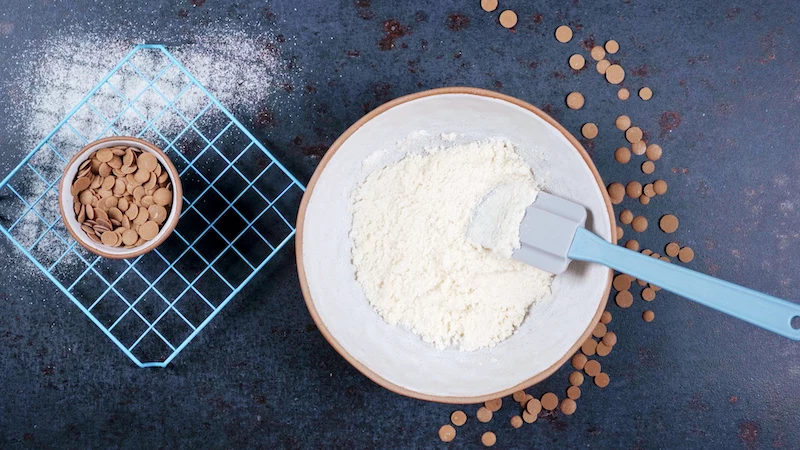 Third step: Place and form into a pre lined pan and bake for 20 min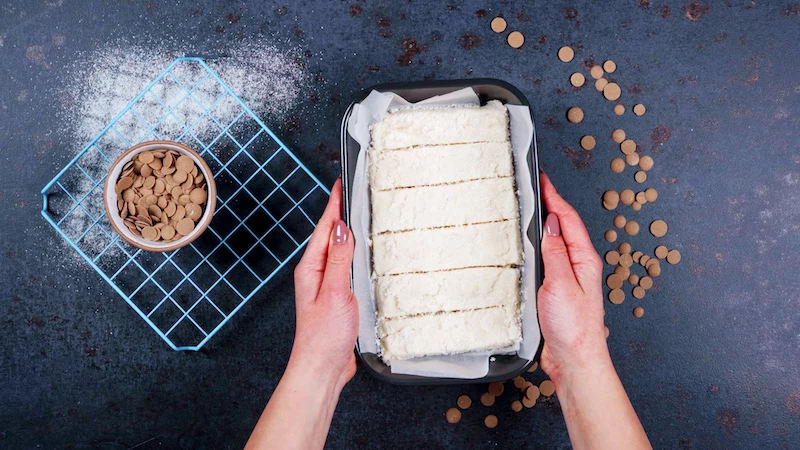 Fourth step: Set base aside and place pot on stove pot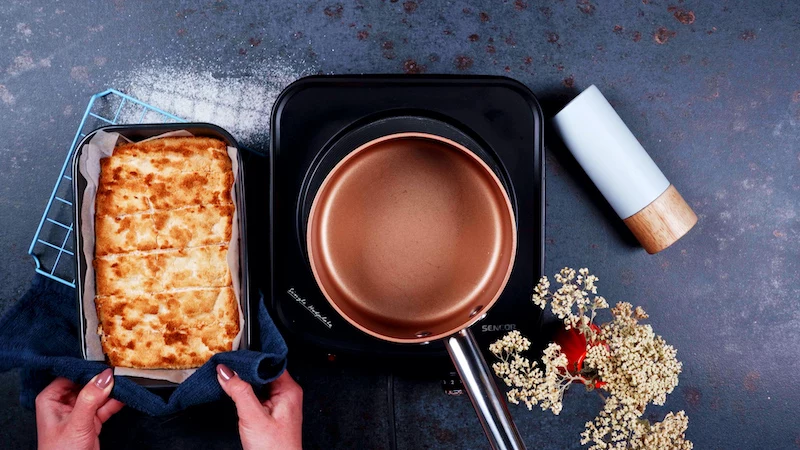 Fifth step: Add together honey, peanut butter, rice cream and vanilla extract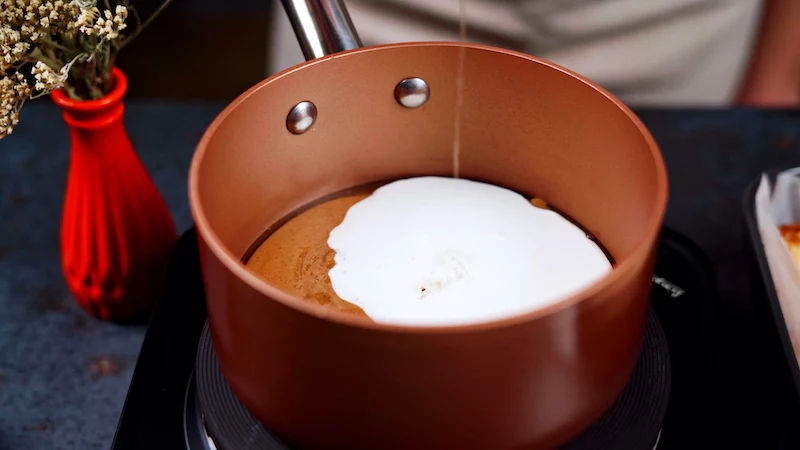 Sixth step: Mix everything together and add a pinch of salt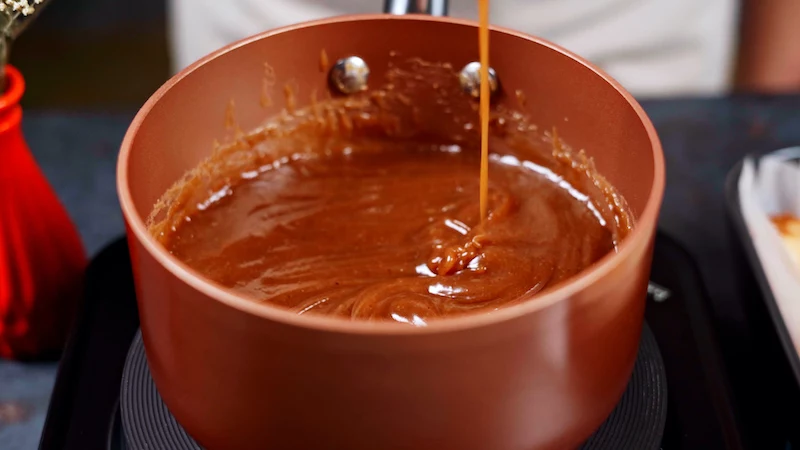 Seventh step: Pour onto base and distribute evenly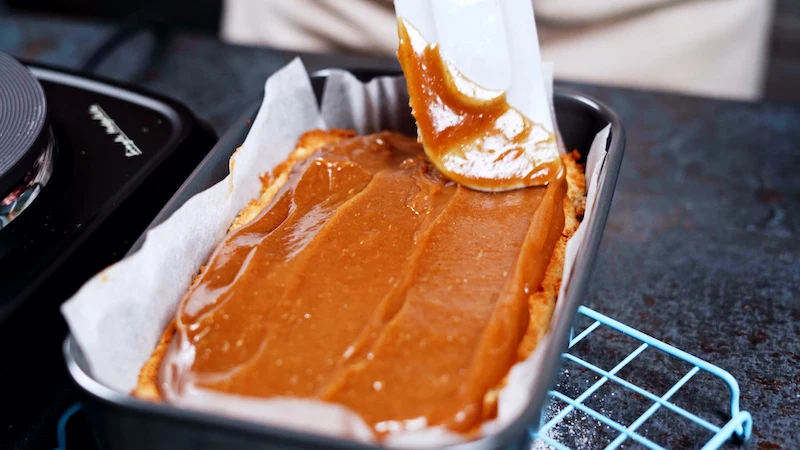 Eighth step: Refrigerate for half an hour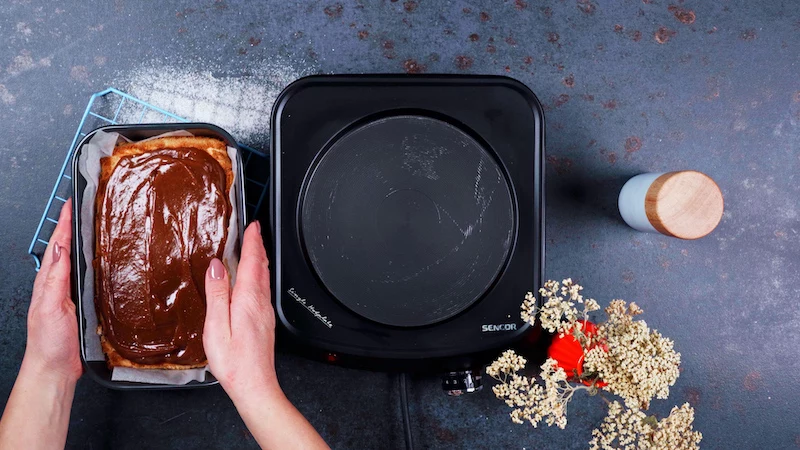 Ninth step: Drizzle with melted chocolate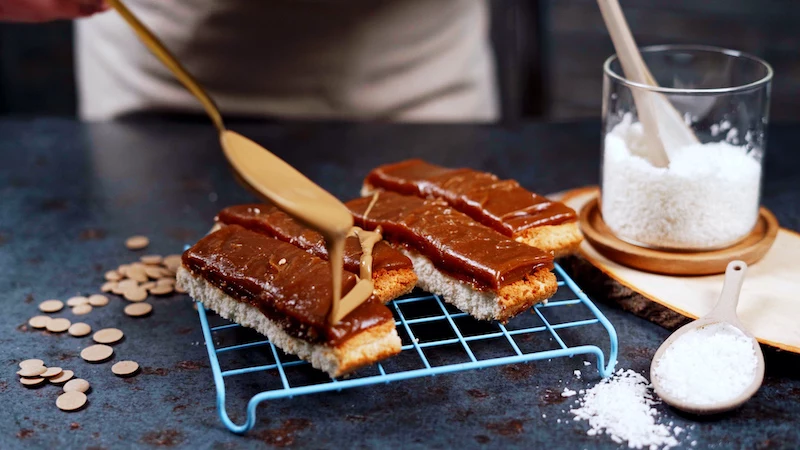 Tenth step: Sprinkle with coconut flakes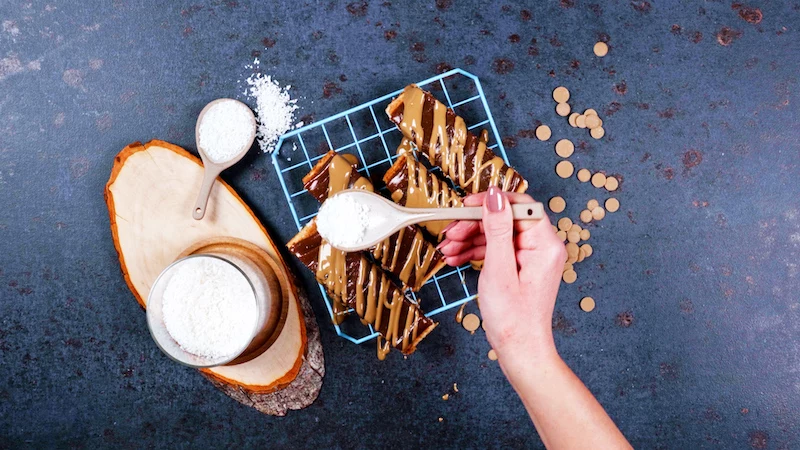 Eleventh step: Enjoy!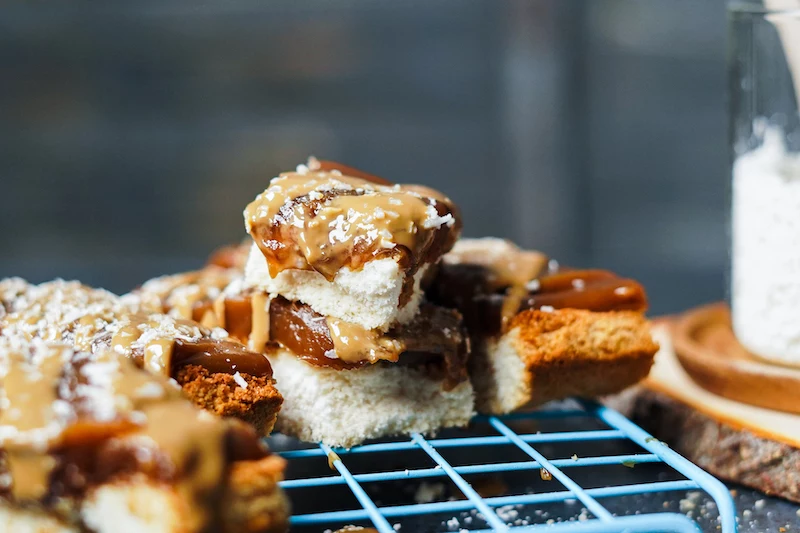 Tips and Tricks
Every recipe has its secret tricks with which you can make it perfect, and this recipe isn't an exception. Here are all the tips and tricks you will need to know in order to make these Twix bars super yummy! Always remember that cooking is an art form. You can change the recipe in many ways to make it your own.
Every recipe has its secret tricks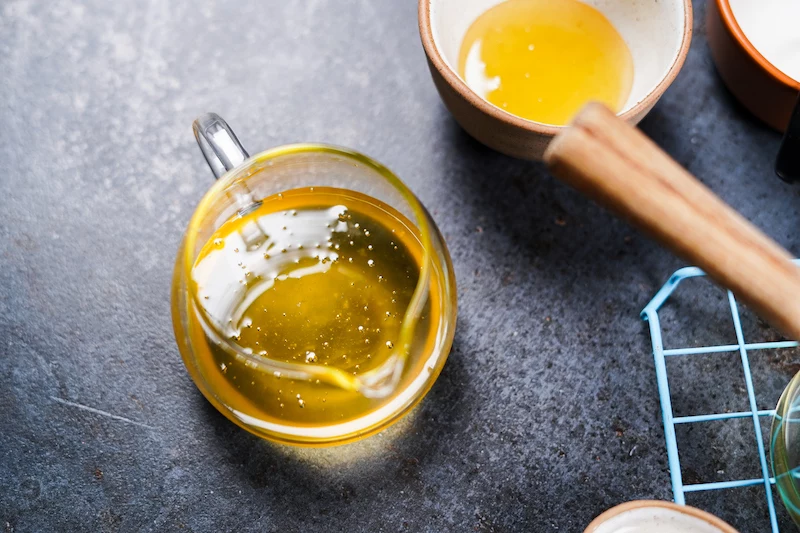 #Nut Butter
While peanut butter is our choice for this recipe, you can easily substitute it with pretty much any nut butter. If you prefer almond butter to peanut, feel free to use it instead.
#Storage
One of the best things about these Twix bars is that they can stay good for around a week. And if you want you can keep them in the freezer in a safe container for up to a month. Make sure to store these bars covered and in the fridge until you are ready to serve them.
#Flour
If you don't want to use coconut flour or just don't enjoy the taste of it, you can easily substitute it with almond flour. As we said, you can make this recipe your own, so make it fit your preferences.
You can easily substitute coconut flour with almond flour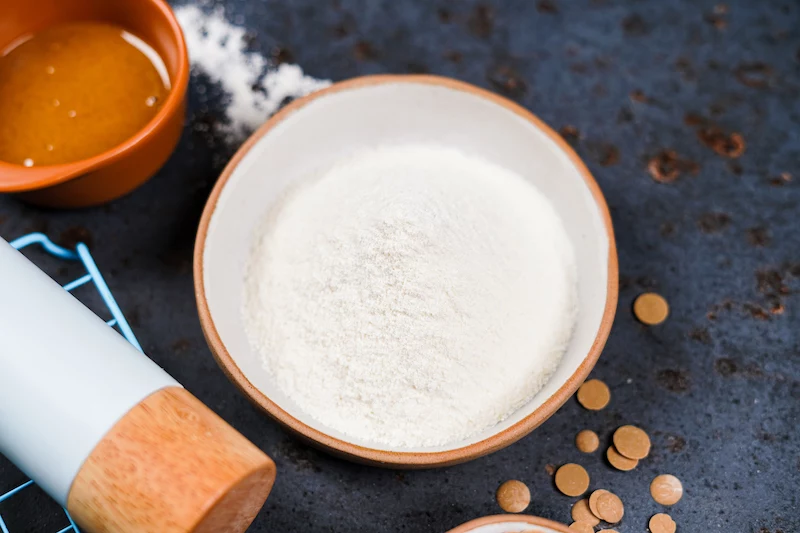 We hope you enjoyed this recipe as much as us! If you did, make sure to check out some of our other recipes on our YouTube channel. There you can find plenty of inspiration for your next cooking venture. If you are craving something sweet try out our dessert pizza, or if you are in the mood for cocktails, try out our zesty orange espresso martini. Make sure to leave a comment under the videos and let us know what you would like to see next from us!
Yummy, healthy, homemade Twix bars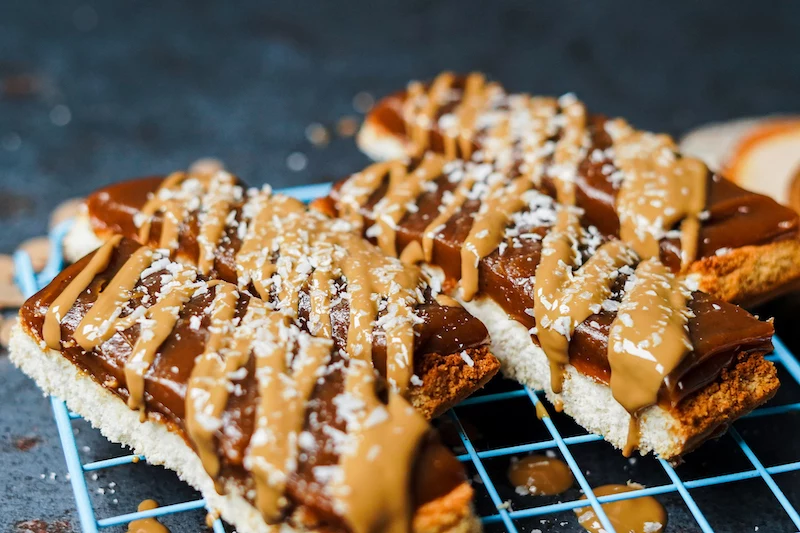 Sources: