---
Can you believe that there are 3 days left till Christmas? Well, if you are already in a Christmas mood and just want to stay at home and spend time with your family, we have an idea for you. Today, in this article, we are going to talk about an activity for the whole family. Both adults and kids alike can enjoy it. We are going to show you a few gingerbread cookie decorating ideas which you absolutely have to try. Not only will cookie decorating bring the whole family together, but eating them afterwards will be quite a pleasurable experience. We are going to share with you the best gingerbread cookie recipe, as well as how to make royal icing to decorate your cookies with. So, let's get to decorating!
You can make so many different decorations with just a few drops of food dye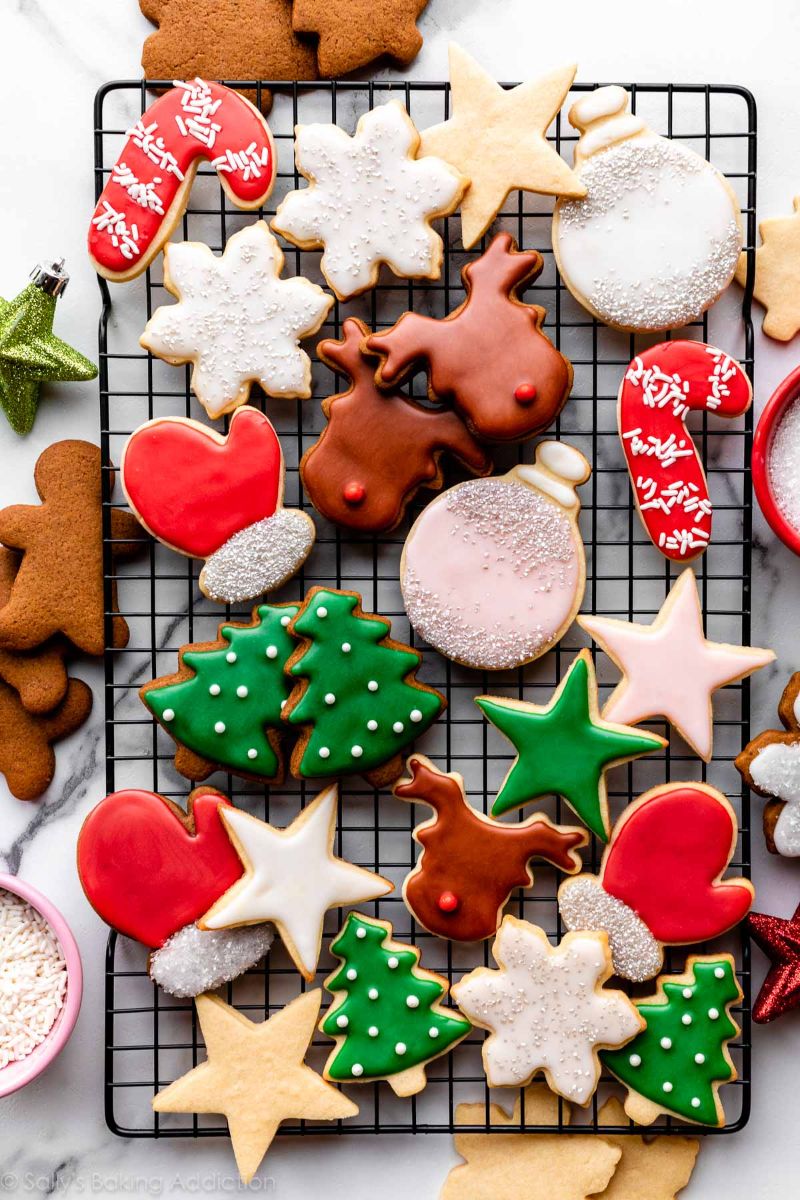 ---
How to make gingerbread cookies?
Gingerbread cookies are incredibly easy to make and extremely delicious. So, without further ado, here's the classic gingerbread cookie recipe:
Ingredients:
3 1/4 cups all-purpose flour
1 tbsp ground cinnamon
1 tbsp fround ginger
3/4 tsp baking soda
3/4 tsp ground cloves
1/2 tsp ground nutmeg
1/2 tsp salt
3/4 cup softened, unsalted butter
1/2 cup packed brown sugar
1 large egg
1/2 cup unsulfered molasses
1 1/2 tsp vanilla extract
Instructions:
Mix the all-purpose flour, cinnamon, ginger, baking soda, nutmeg and cloves in a large mixing bowl.
Beat the butter and sugar together, using a hand mixer until light and fluffy. Add in the molasses, egg and vanilla and beat again until fully combined.
Reduce the mixer speed to low and gradually add in the dry ingredients until just combined.
Once the dough is ready, wrap it in foil and refrigerate for about an hour.
Preheat the oven to 350F.
Place the dough on a floured surface and use a rolling pin to roll the dough evenly.
Use cookie cutters in different shapes to cut out the cookies and transfer them onto a baking sheet lined with parchment paper.
bake for about 10 minutes until the cookies are crips around the edges and on top. Let the cookies cool to room temperature before you start decorating them.
Source: Gimme Some Oven
In order to be able to decorate your cookies, you have to know how to make icing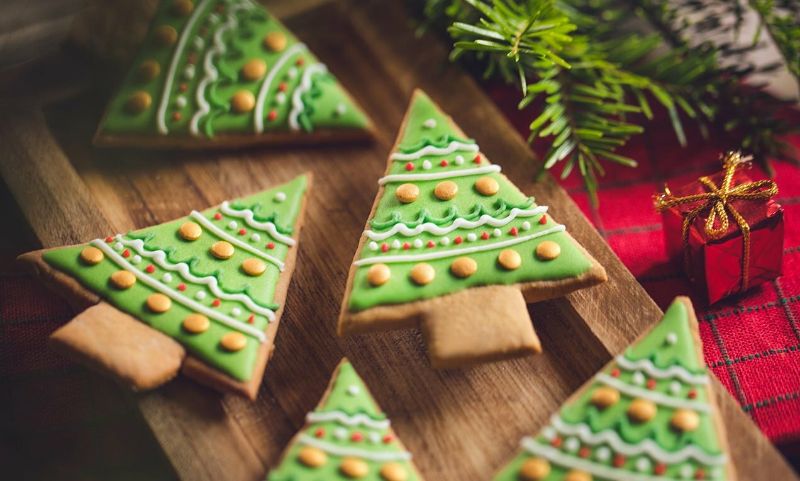 Simple icing recipe
Ingredients:
2 cups powdered sugar
2-3 tbsp milk
1/4 tsp vanilla extract
Instructions:
In a mixing bowl, mix the powdered sugar, milk and vanilla extract together until smooth.
For plain white icing, leave the mixture as is and transfer it into a piping bag.
In order to have more colors, divide the mixture into a few separate bowls and add a drop of food dye in a different color to each bowl. Then, transfer each color into a different piping bag.
Source: Gimme Some Oven
There is another type of icing you can try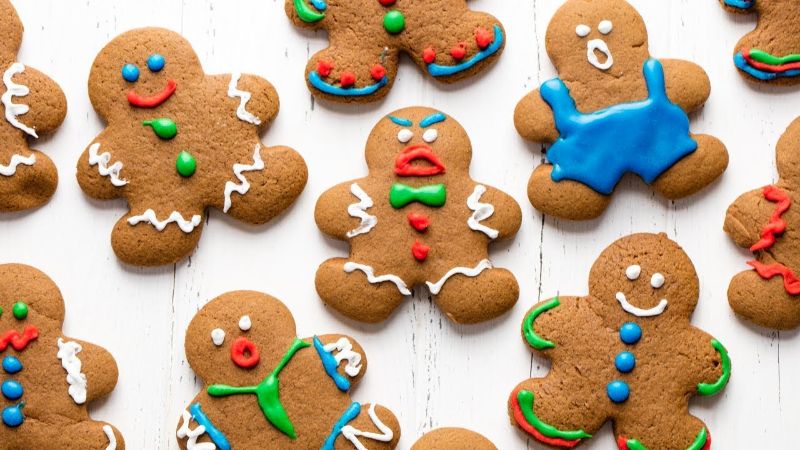 Royal icing recipe
Ingredients:
3 large pasteurized egg whites
1 tsp vanilla extract
4 cups powdered sugar
Instructions:
Use a hand mixer to whisk the egg whites with the vanilla extract until the mixture starts to get frothy.
Sift 1 cup of powdered sugar at a time into the egg white mixture, mixing on medium speed until it is absorbed.
Once again you can use the icing as is in white or you can add food dye to it and make colorful cookies.
Source: Simply Recipes
Now that we know all the basics, let's start with the cookie decorating techniques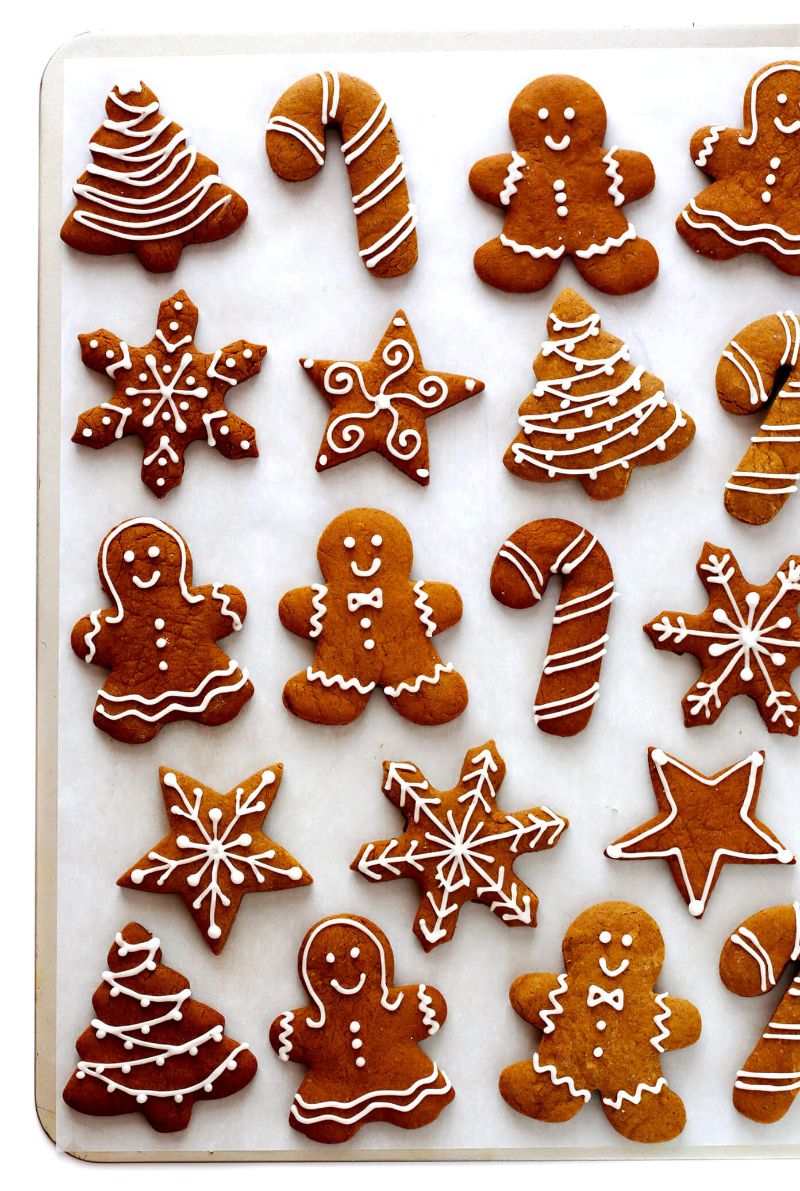 ---
Gingerbread cookie decorating ideas
Now, when it comes to decorating cookies, there are so many different options. First of all, it is important to remember to have fun. Prepare the homemade cookies and make the whole family decorate with you. Play some Christmas songs in the background and you will have some quality family time like no other. Here are some things that you may use to decorate your cookies:
icing in different colors
fondant in different colors
sprinkles
M&Ms
When it comes to tools, there is also a variety of things you can use:
piping bags with different tips
toothpicks for drawing
a shallow dish to keep your icing in
Now let's see some techniques you can use to create beautiful gingerbread cookies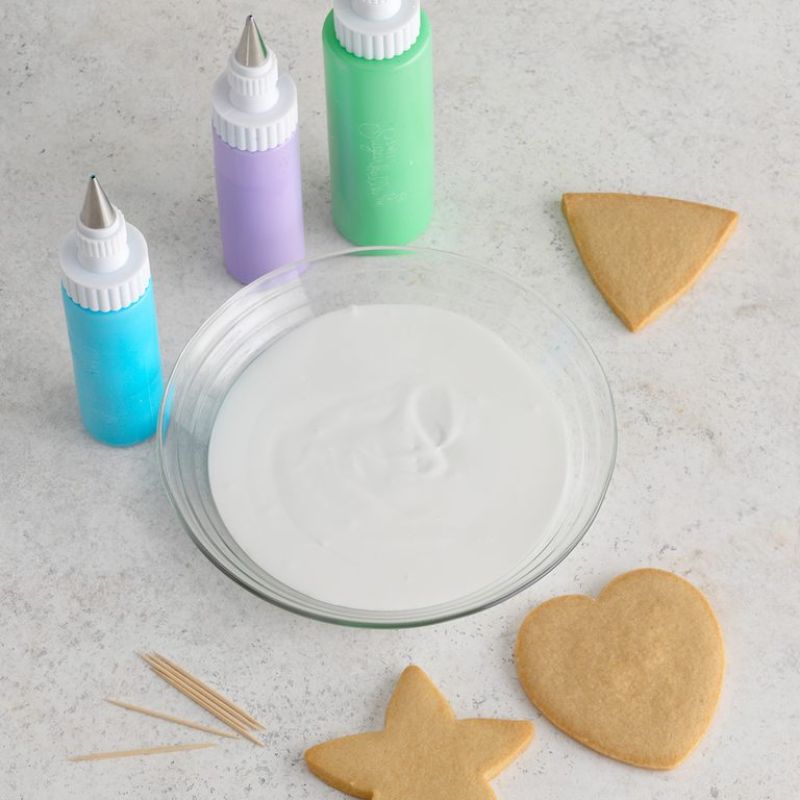 Gingerbread cookie decorating ideas with icing
Here we are going to show you three different methods of working with icing if you are not very confident in your drawing skills. Grab a shallow dish and fill it with plain white icing. The rest of the icing you can divide into balls and use food dye to dye it in different colors that you want to use. Then, it's time to start decorating.
Cookie decorating technique #1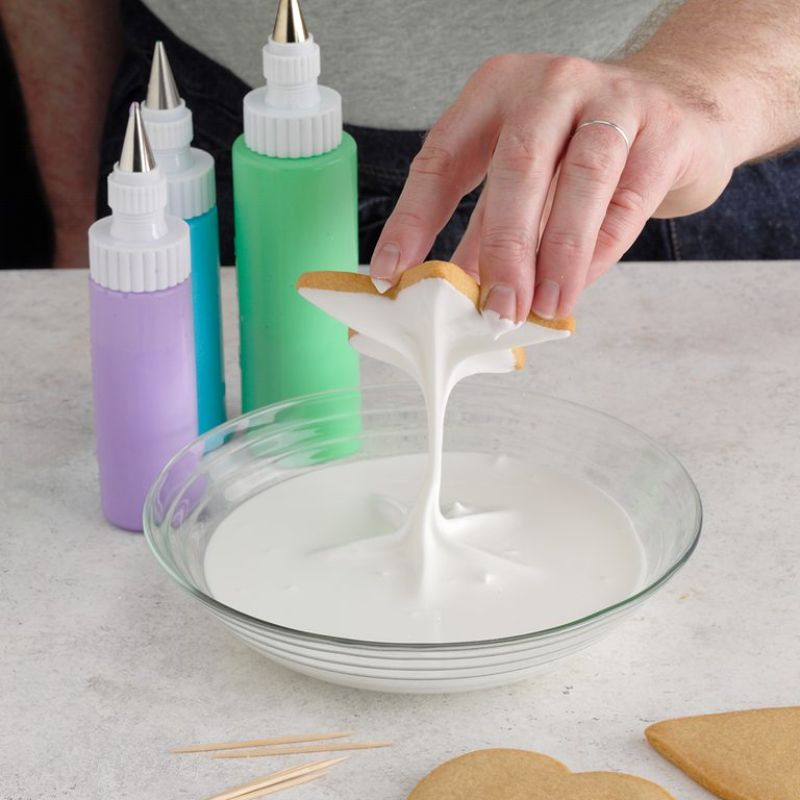 The easiest way to decorate cookies
The easiest way to decorate cookies is to simply dip them in icing. Not everyone can draw, especially when it comes to drawing with a piping bag on cookies. That is exactly why, this method is so simple. Simply dip the cookies into the icing and place them on a cooling rack to let them dry completely.
You can leave them as they are or you can keep decorating on top of the white icing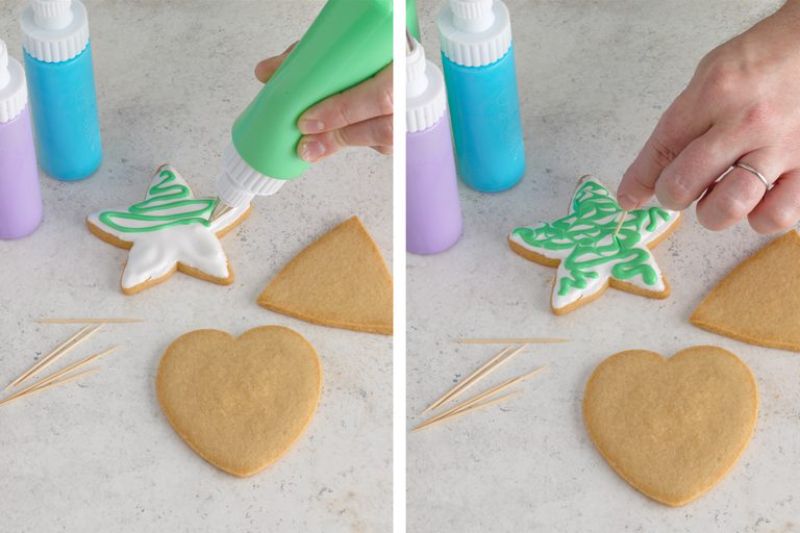 Create cute swirling patterns
If you want to keep decorating after you've dipped the cookies in white icing, don't let them dry. Instead, grab a piping bag and pipe colored icing on top in a teisty pattern. Then, grab a toothpick and swirled the colored icing with the white icing. This will create a beautiful, swirling marbled effect.
Here's another one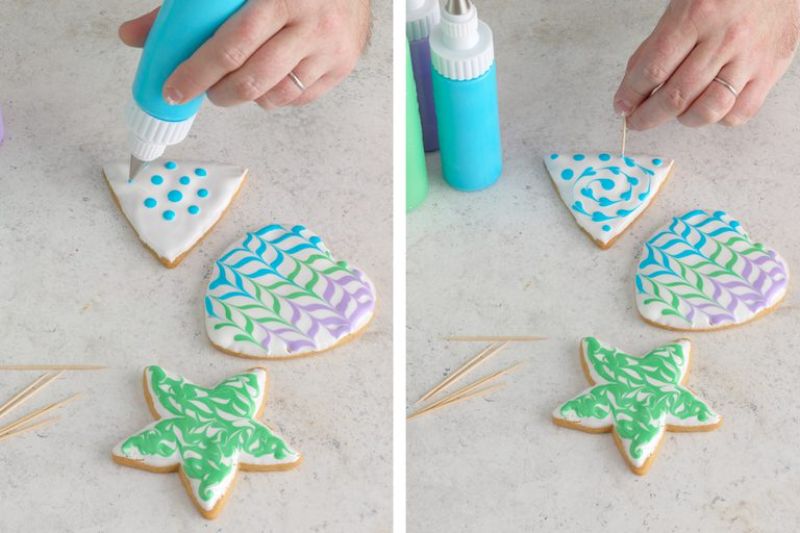 Another simple cookie decorating idea
Once again don't let the white icing dry. To create swirls, pipe dots on the icing and run the toothpick through them. This is going to create super cute heart shaped patterns on your gingerbread cookies. For a herringbone effect, pipe straight lines in the cookies and run the toothpick through them perpendicularly. You can thank us later!
Source: Taste Of Home
Of course, if you are feeling creative you can alwasy grab the piping bag and let your imagination do the work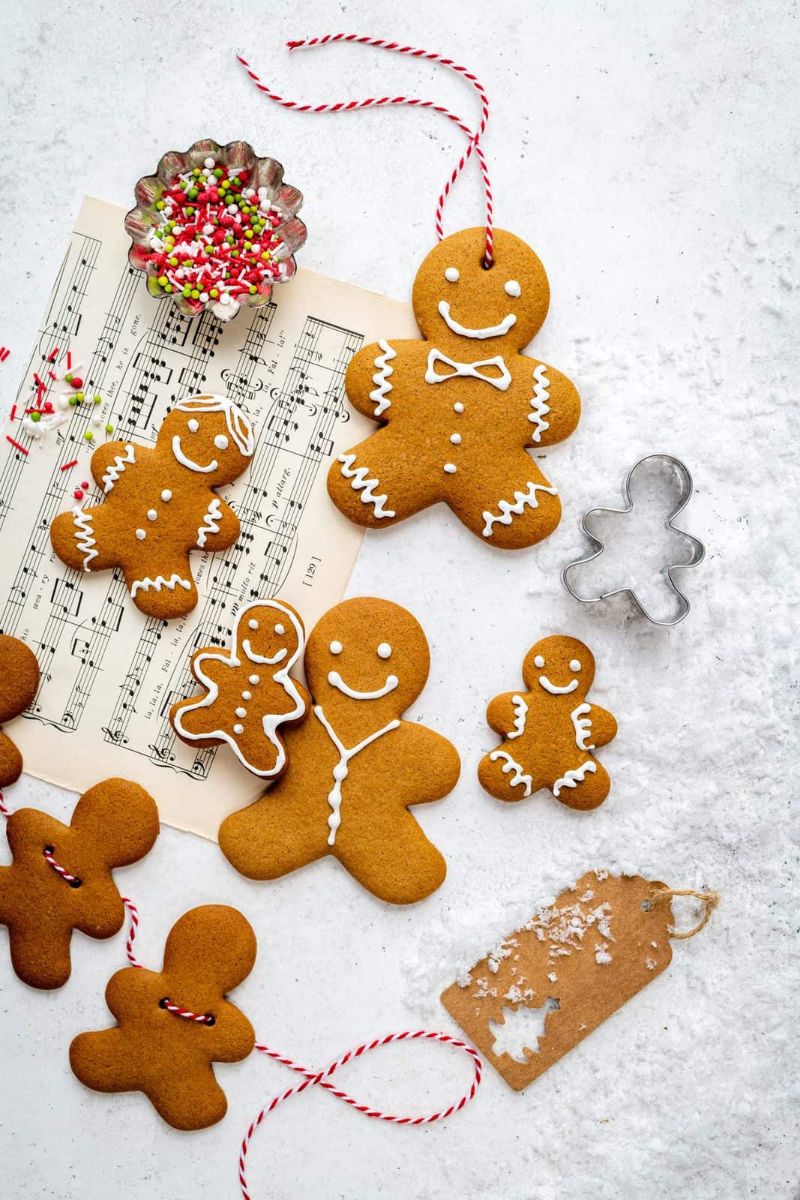 Gingerbread cookie decorating ideas with a piping bag
The techniques we showed you are for people who don't want to spend the day drawing on gingerbread cookies. However, how can you create all these gorgeous designs from the photos otherwise? Divide your icing in a few separate bowls and add different colors of food dye in each one. Mix in the dye well and transfer into separate piping bags. Now, it's time to get creative. Use different tips for the piping bag to create all kinds of shapes and forms onto your cookies. In general, it is good to outline the desired shapes with the smallest tip of the piping bag. Then fill it in lightly and use a toothpick to even it out in between the outlines.
Or you can make these simple gingerbread men and just enjoy the deliciousness of the cookies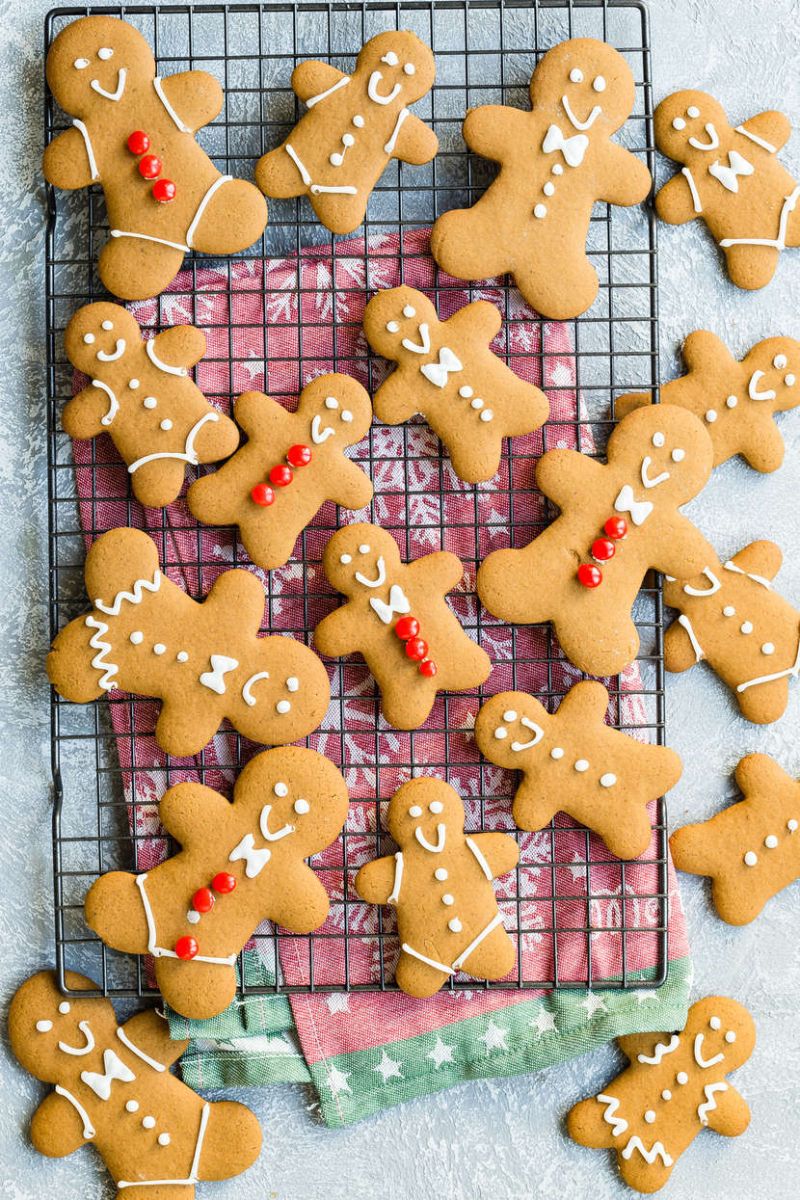 Decorating gingerbread cookies with different tools
Icing is not the only option when it comes to gingerbread cookie decorating ideas. You can use buttercream, for example, instead of icing. On the other hand, you can also use fondant. It is a bit easier to work with and is also very delicious and adds to the sweetness of the cookies. Another option is to use colored sugar, sprinkles, candies and everything else you can think of. Use the icing as glue to attach them to the cookies and you can create fun and creative gingerbread cookies.
Fondant can also be used on cookies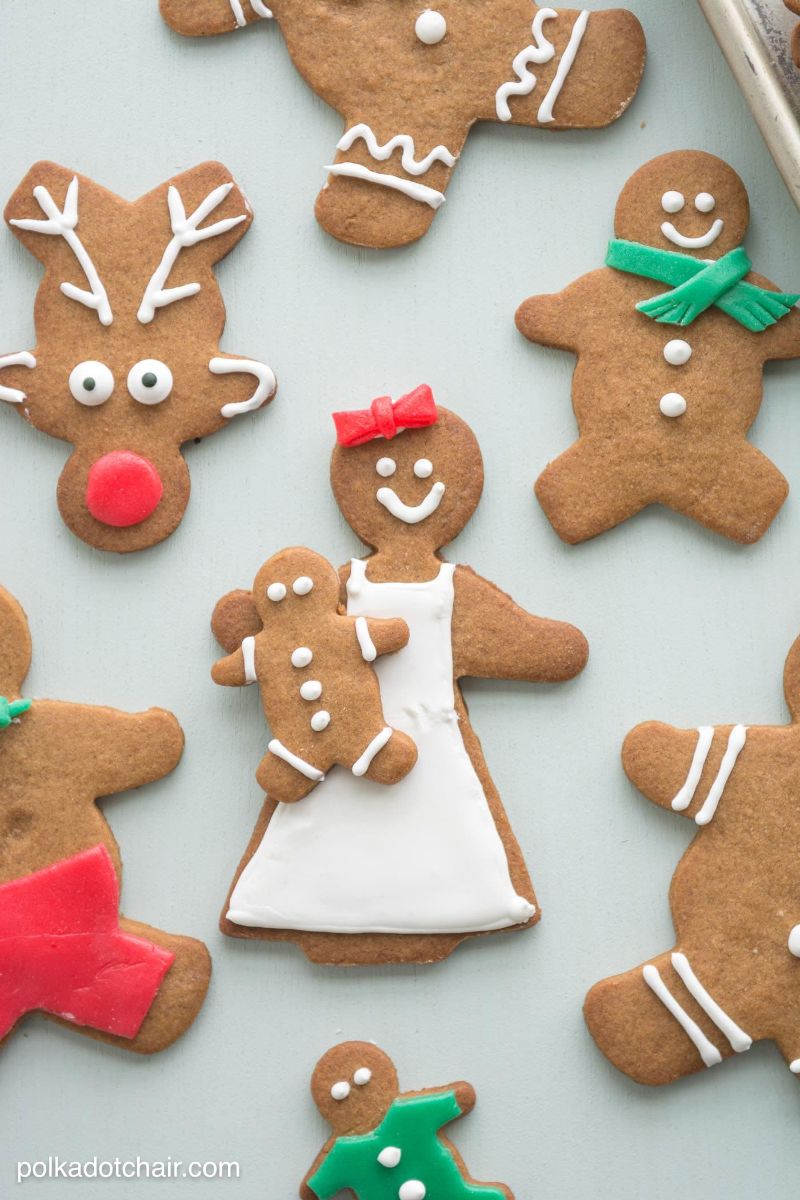 You can find a lot more cute gingerbread cookie decorating ideas if you browse through our photo gallery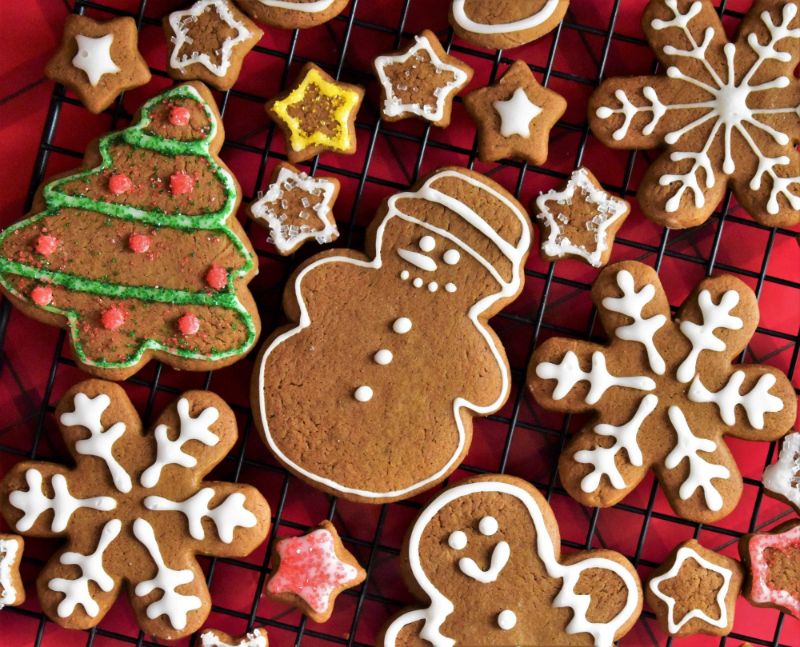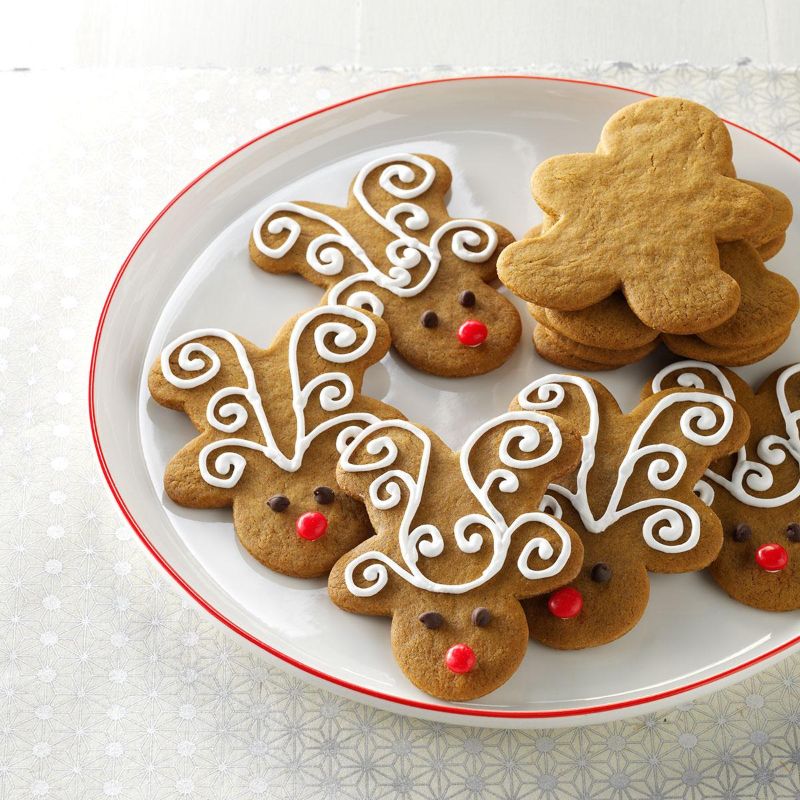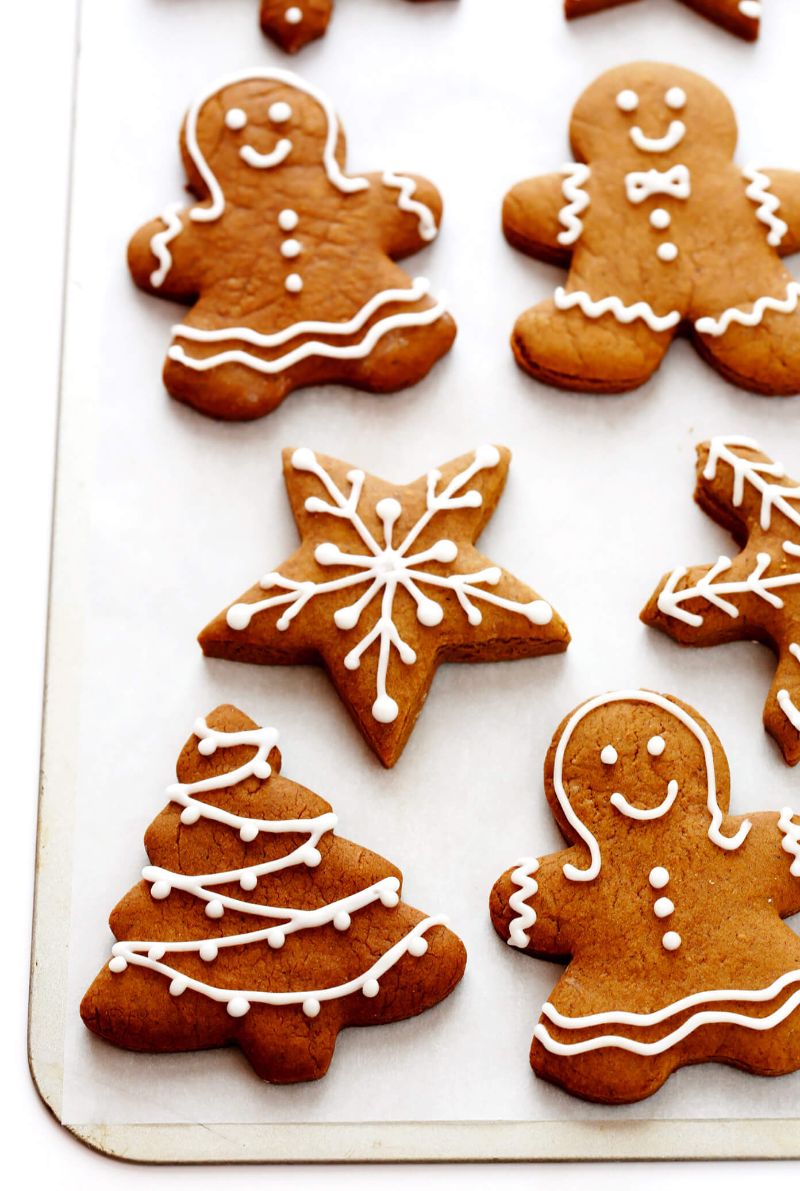 Use sprinkles to add cuteness to your gingerbread men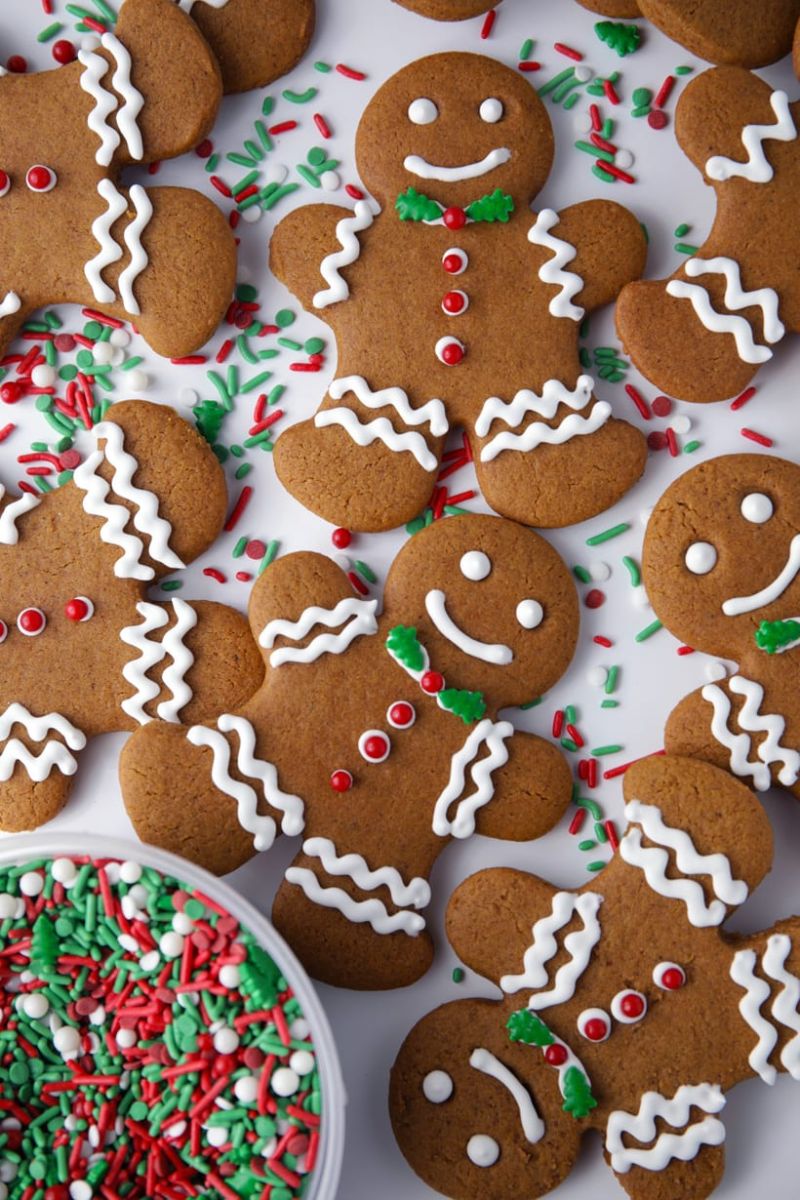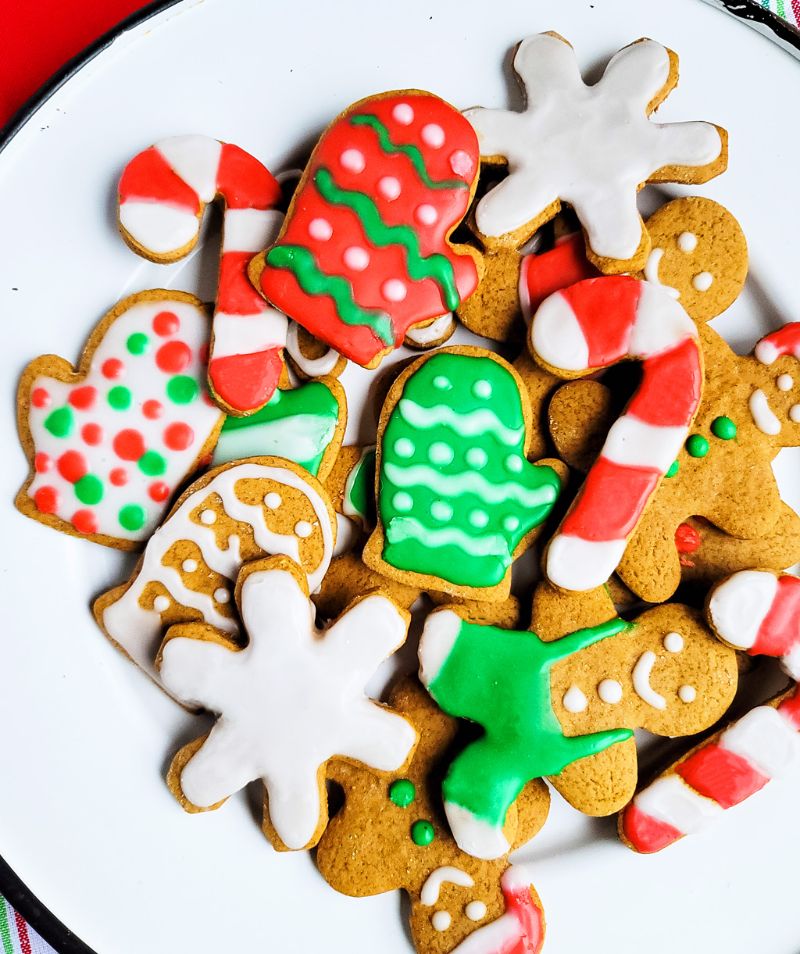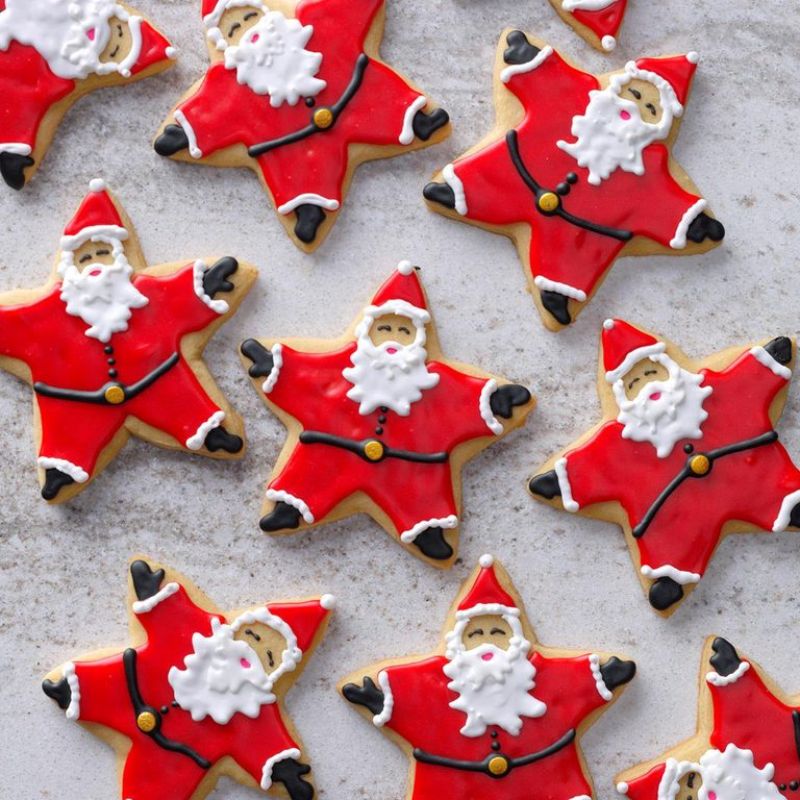 They just look so delicious