60+ examples of one of the most stylish desserts – the geode cake
In the age of social media and especially Instagram and Pinterest, trends have taken a life of their own. And, although, trends come and go all the time, there are still the ones who are here to stay. No industry is safe from the trends invasion. Whether it's beauty and fashion, healthy lifestyle fads or even baking and desserts, trends are the thing to watch. Cake making is no different. There are so many different trends in baking that it is often difficult to keep up. One of them, however, apparently is here to stay. So, in this article we present one of the most stylish desserts – her majesty the geode cake.
One of the most stylish desserts out there – her majesty the geode cake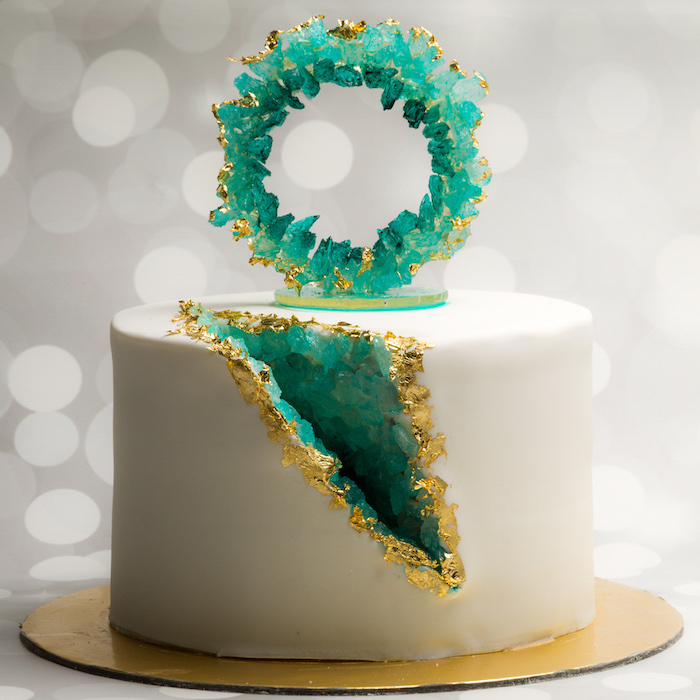 What is a geode cake?
First of all, we need to explain what a geode is. Geodes are rock structures with minerals and crystals inside. They are very durable and, needless to say, very beautiful. Which is exactly why people love the idea of a geode so much. The mixture of colors, the imperfect shapes and shine make them perfect for DIY recreation. Especially when it comes to cakes. Geode cakes are truly a piece of art. And the best part is, because in reality geodes don't have a perfect shape and no two are the same, they can be recreated even if you are not a professional baker.
Just look at this stunning piece of art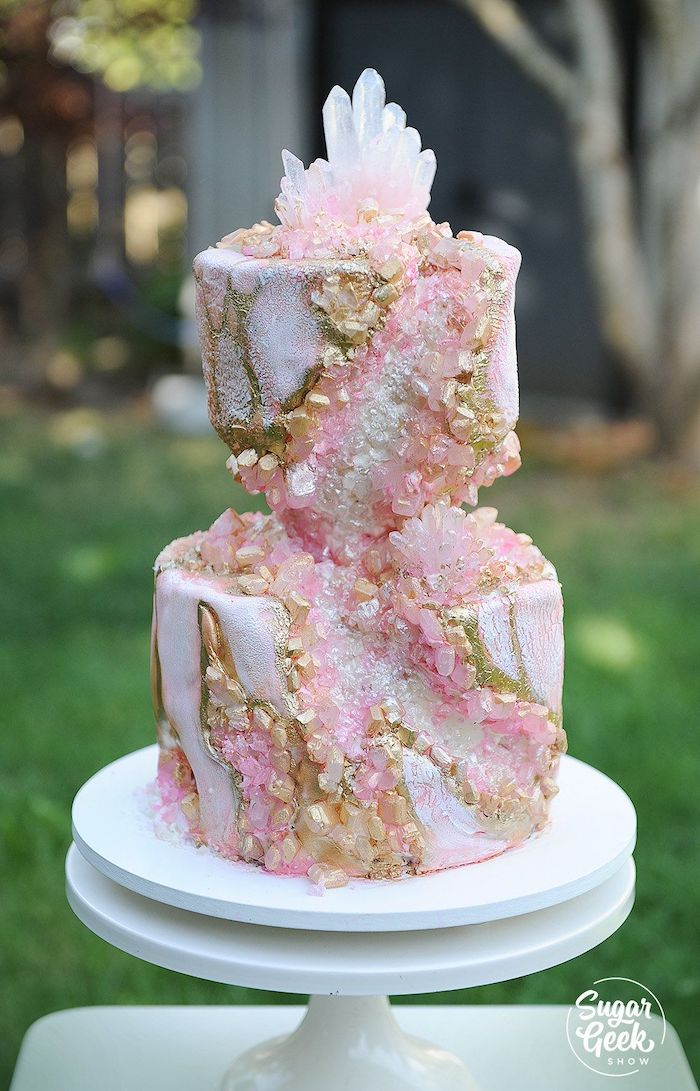 This one seems like it is defying the laws of gravity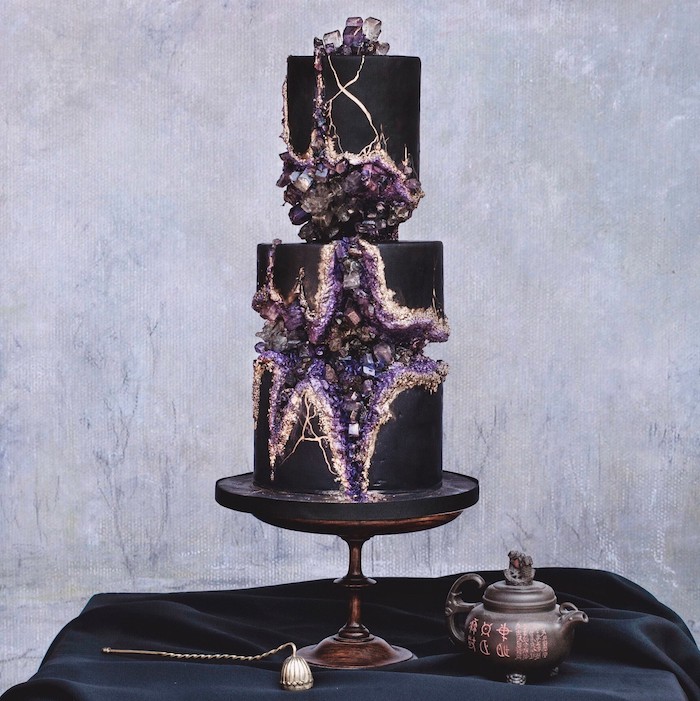 The mixture of colors in this geode cake is perfect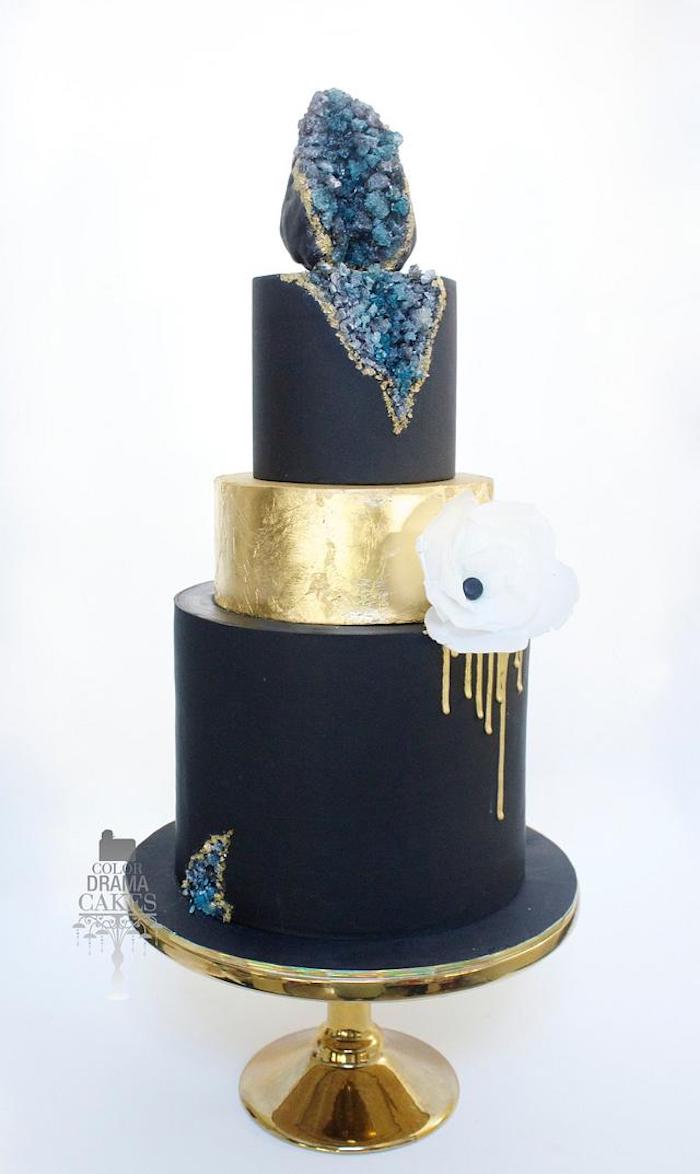 Black amethyst cake – simply breathtaking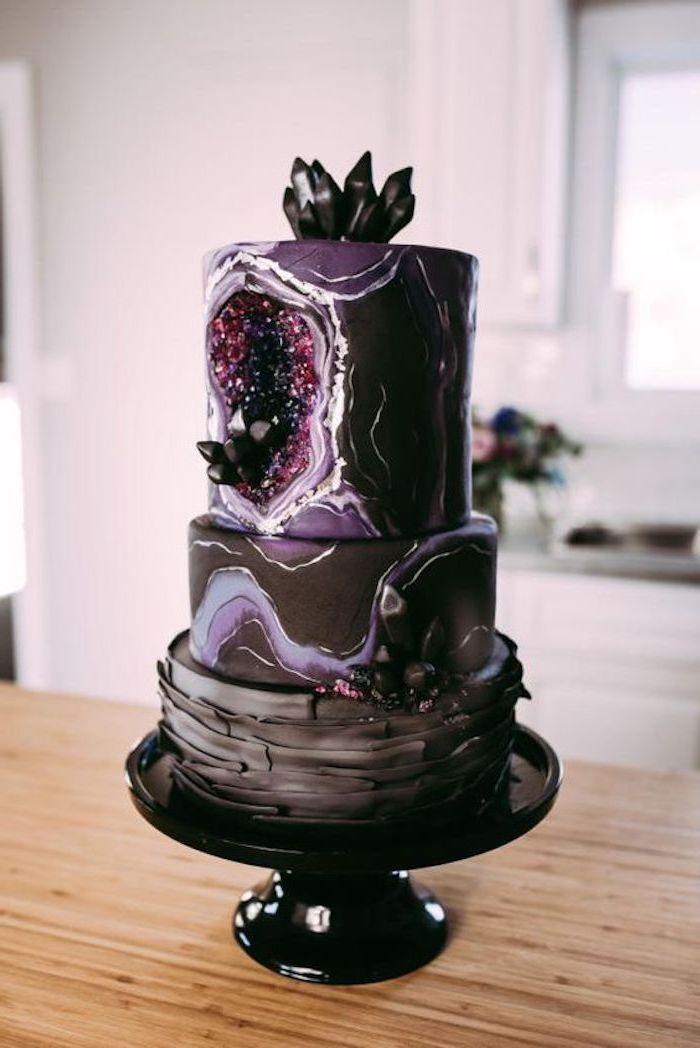 Turquoise and blue – the perfect combination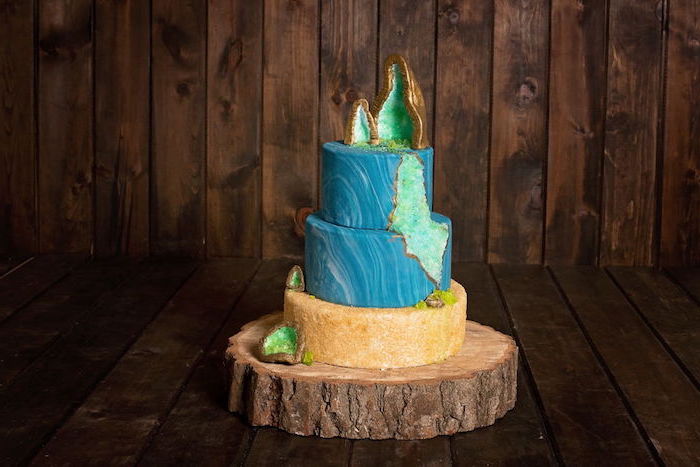 This is one gorgeous geode wedding cake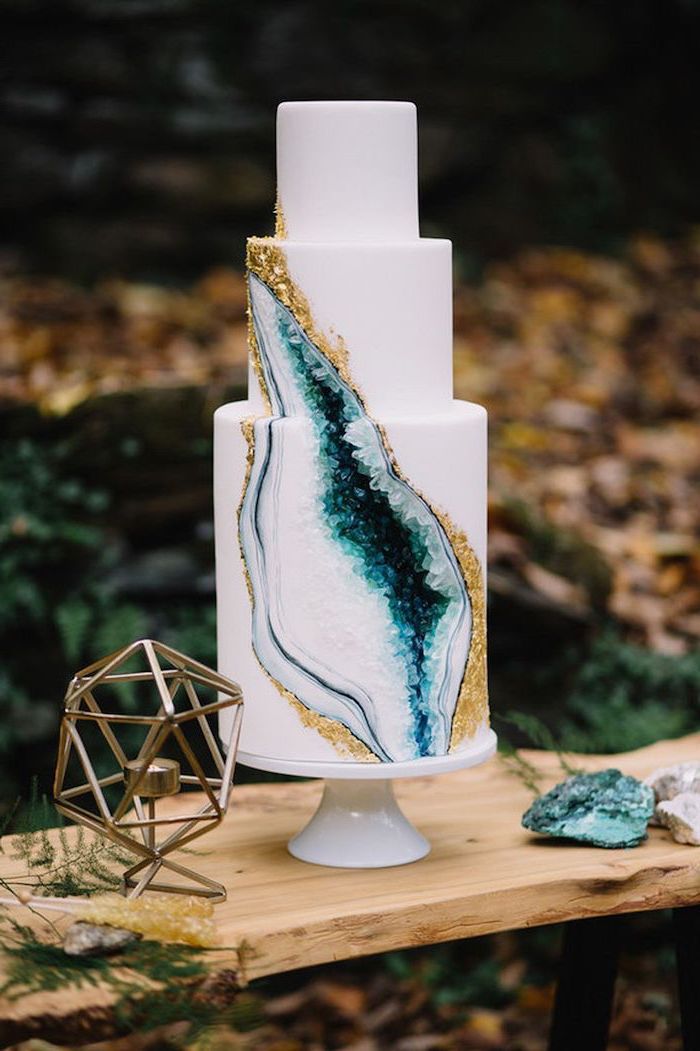 Marble geode cake – the combination of fondant and geodes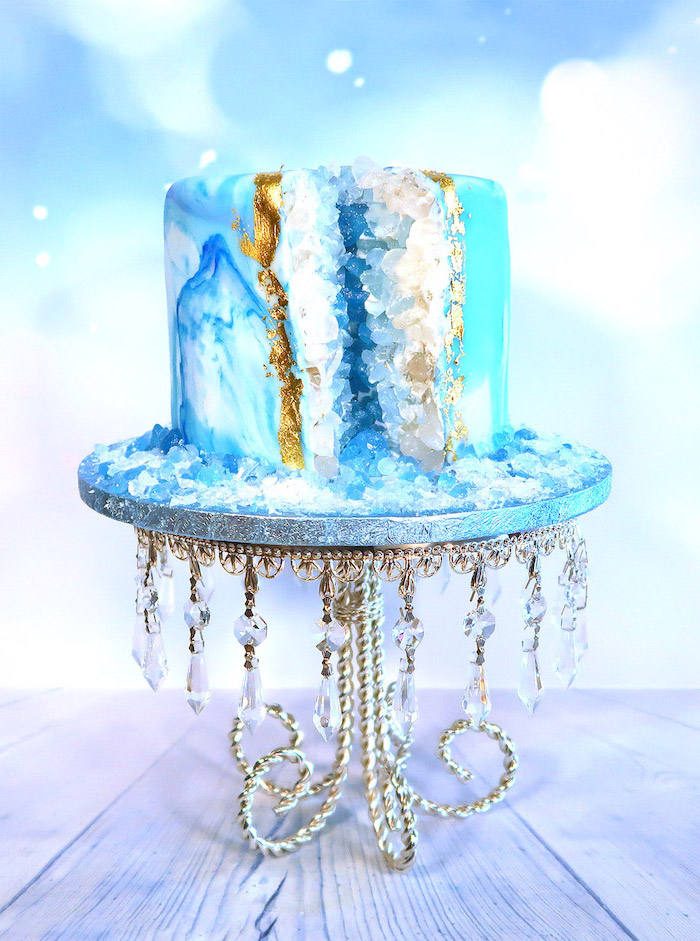 How is this cake not falling apart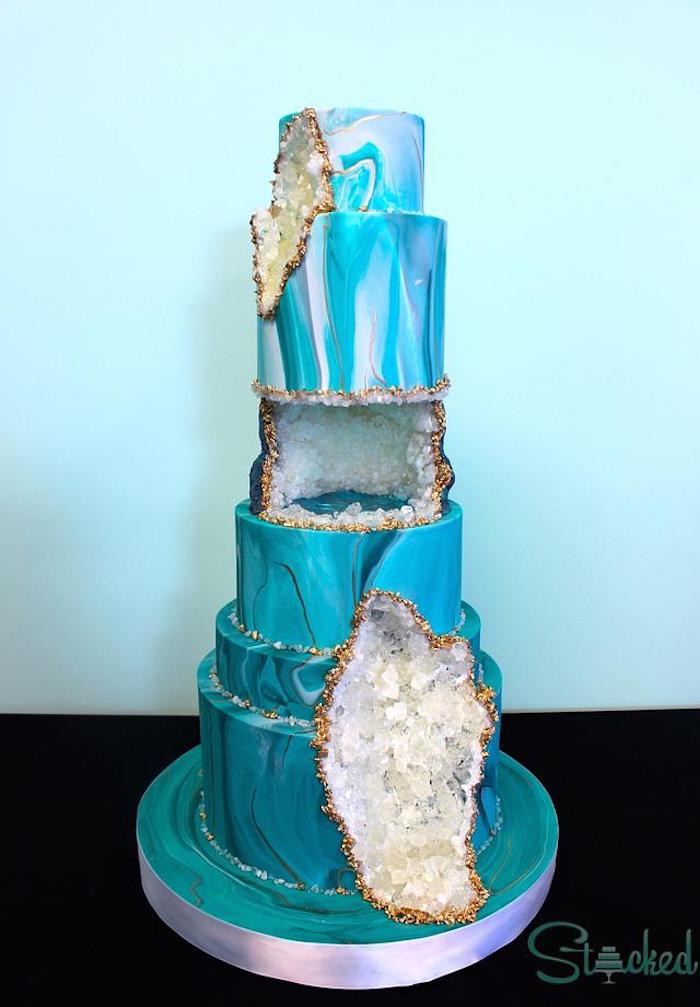 How to make a geode cake – recipe?
In reality, geode cakes are not that difficult to make on your own. Just follow this super simple and easy step by step DIY tutorial and you will be amazed at how easy it is.
What do you need to make a geode cake?
frosted cake
clear rock candy
gel food coloring
a bit of vodka
If you are making the cake yourself, once it is assembled, cover it with a crumb coat. Then, cut a triangle on one side of the cake and cover the exposed part with frosting. Let it chill for a few minutes then add a second layer and smooth it out.
Cover the cake with a crumb coat and cut out a triangle on the side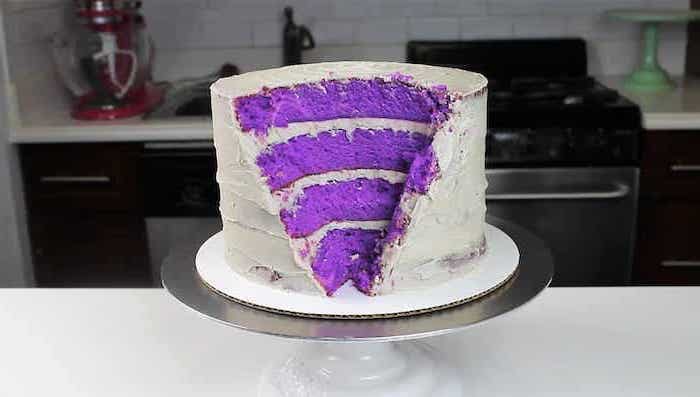 How to assemble the geode cake?
Start assembling the geode by pressing the rock candy to the cut part of the cake. You can do this in any way you want. As we already mentioned geodes are not perfect in shape and no two are alike so you have a lot of freedom.
Add the rock candy to the trimmed area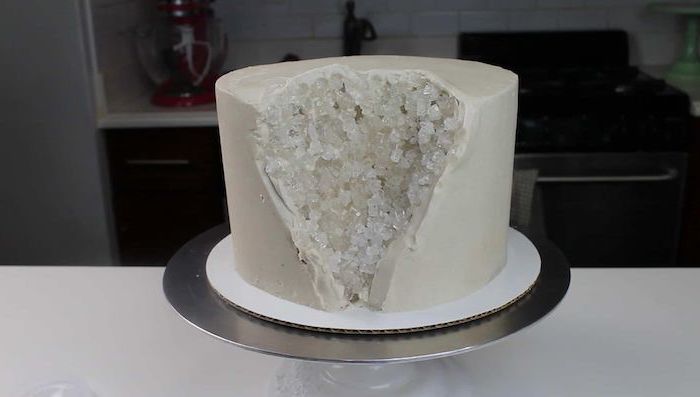 Next, you need to color the rock candy. Mix the gel food coloring with a few drops of vodka and, using a paintbrush, start painting the center of the rock candy area. In order to achieve the darker to lighter effect, dilute the gel food coloring in more vodka as you go towards the edge.
Use gel food coloring mixed with a few drops of vodka to color the rock candy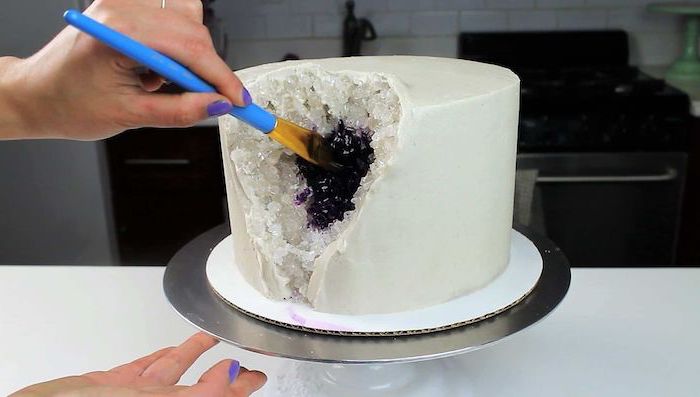 Leave the rock candy around the edge uncolored and finish off with a border of edible gold paint around the rock candy.
Finish off with a beautiful edible gold paint or gold leaves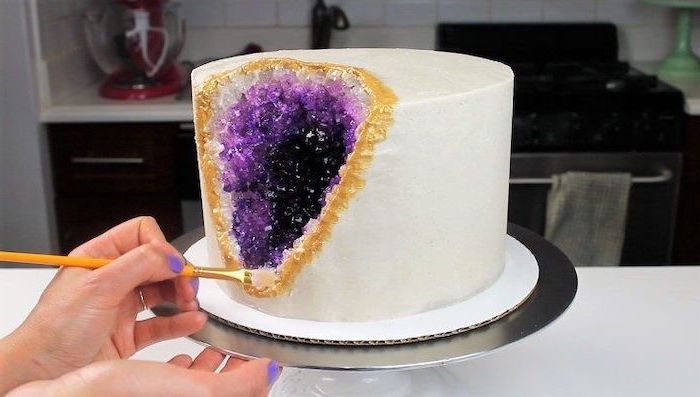 Scroll down to find even more examples of gorgeous geode cakes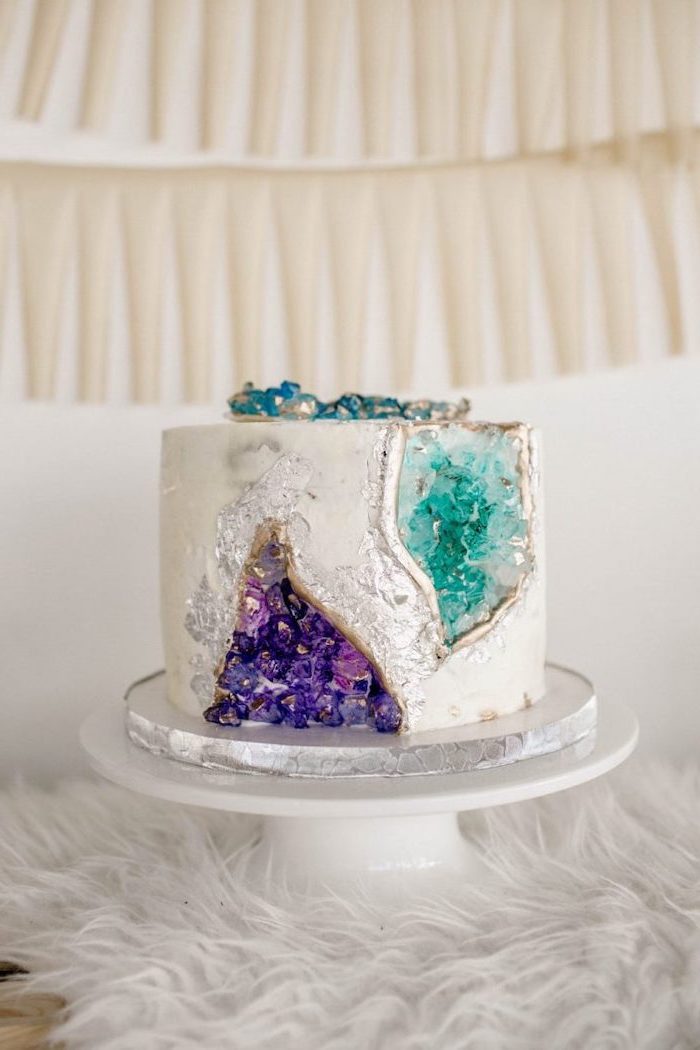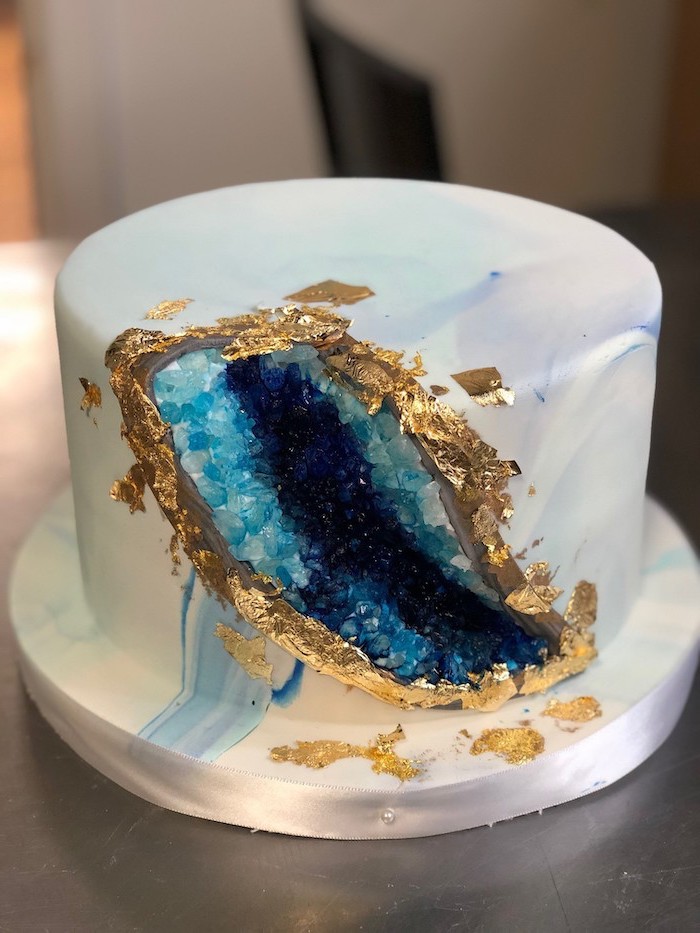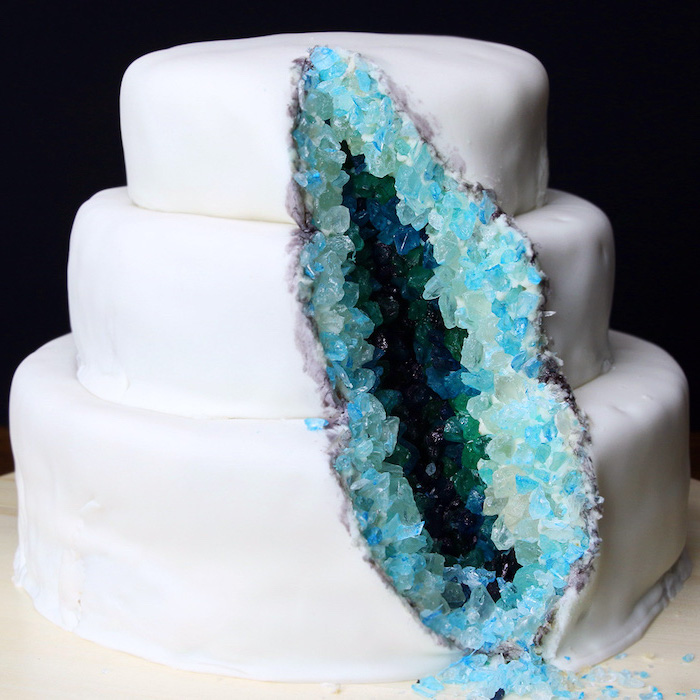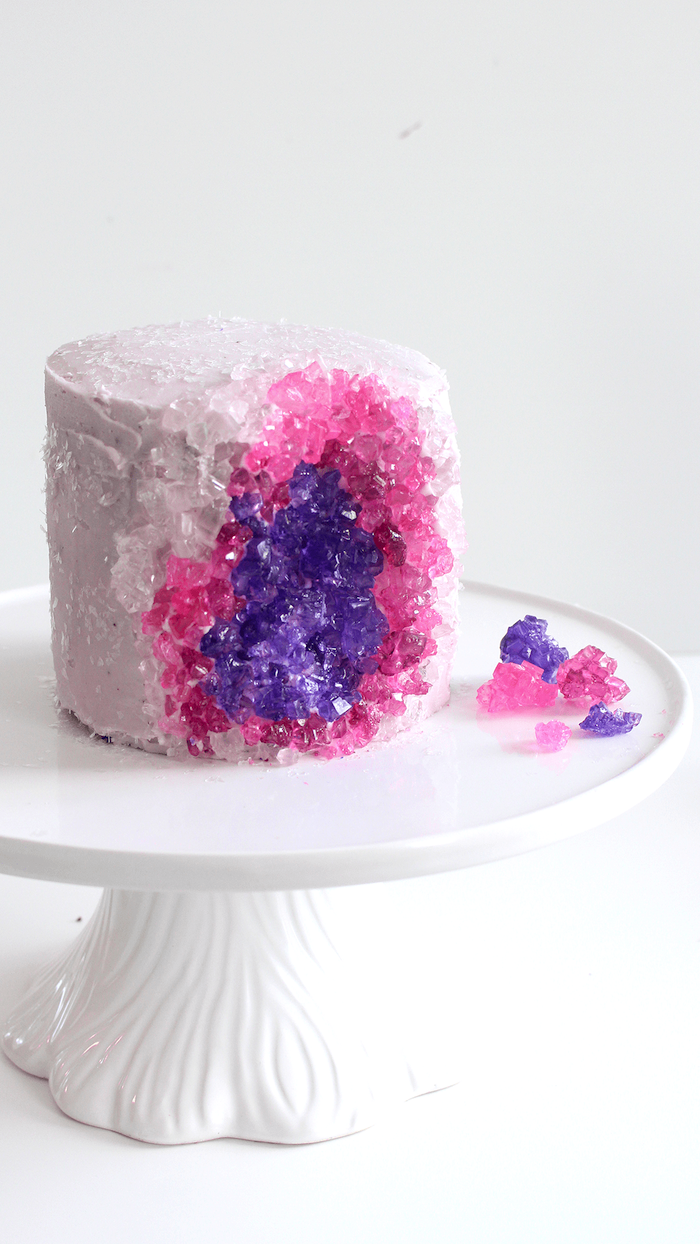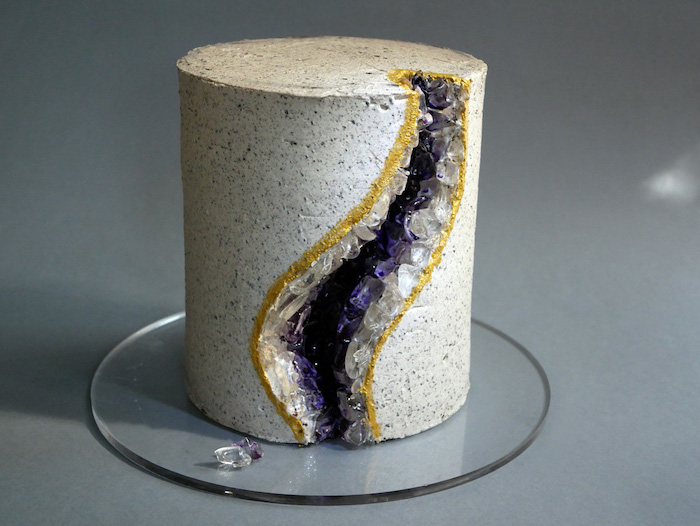 Geode cake pops are also very trendy and stylish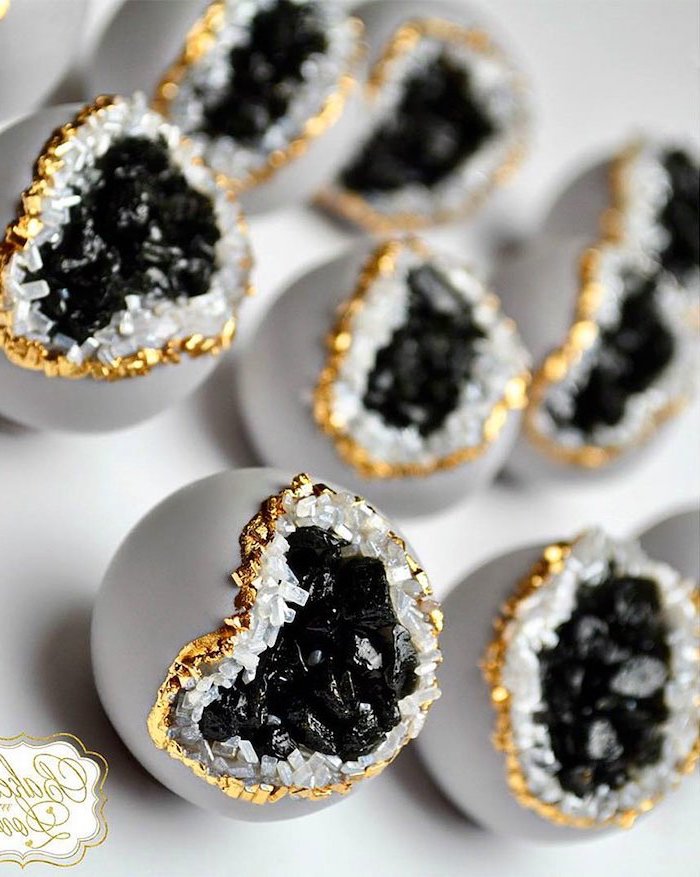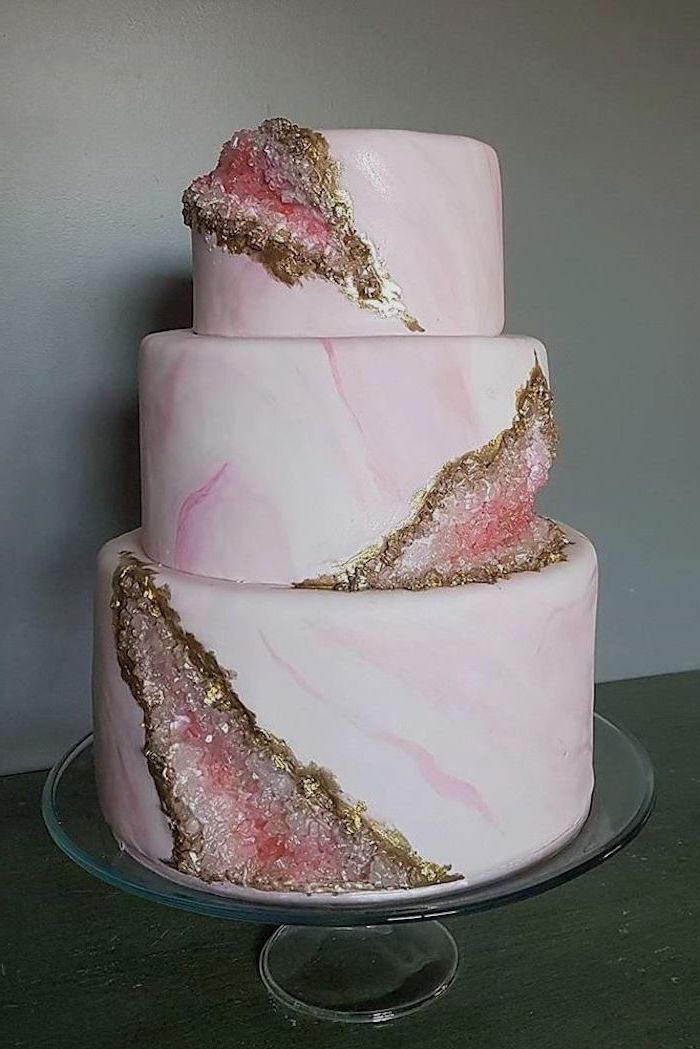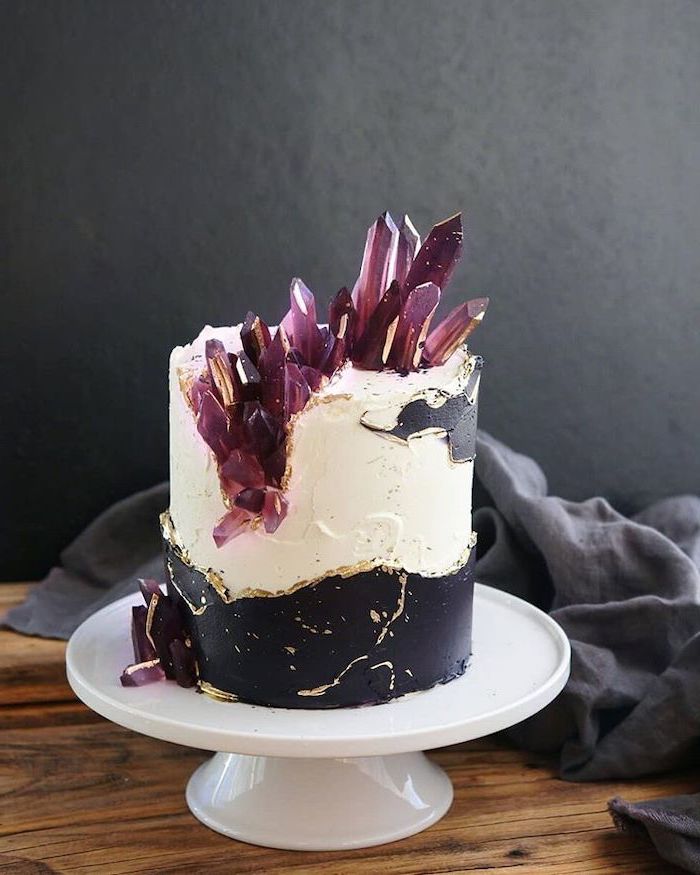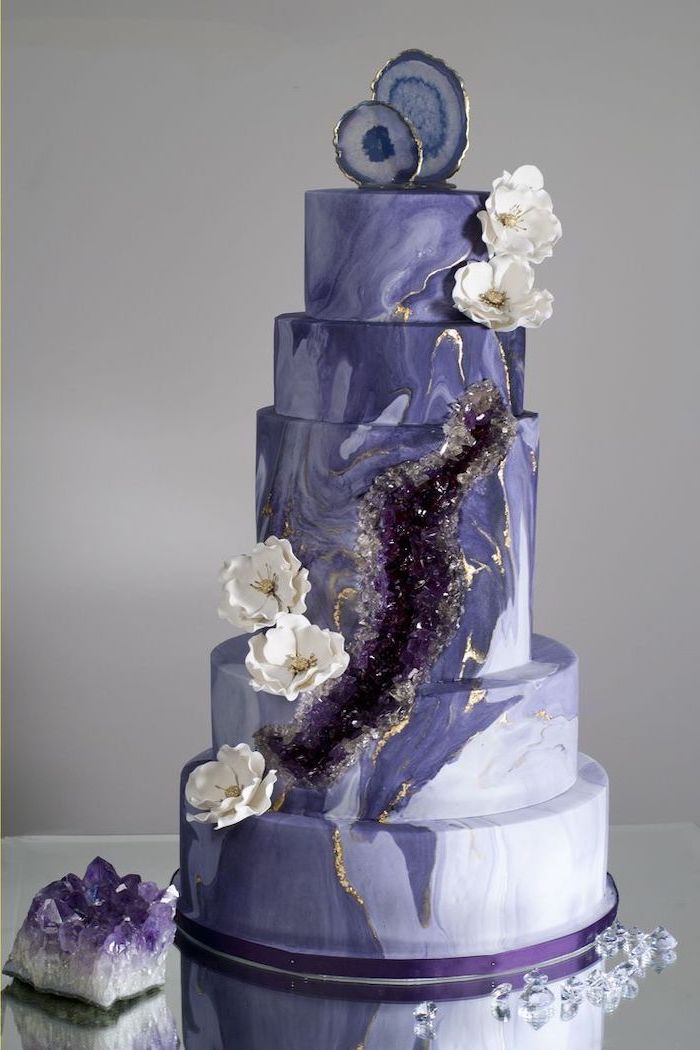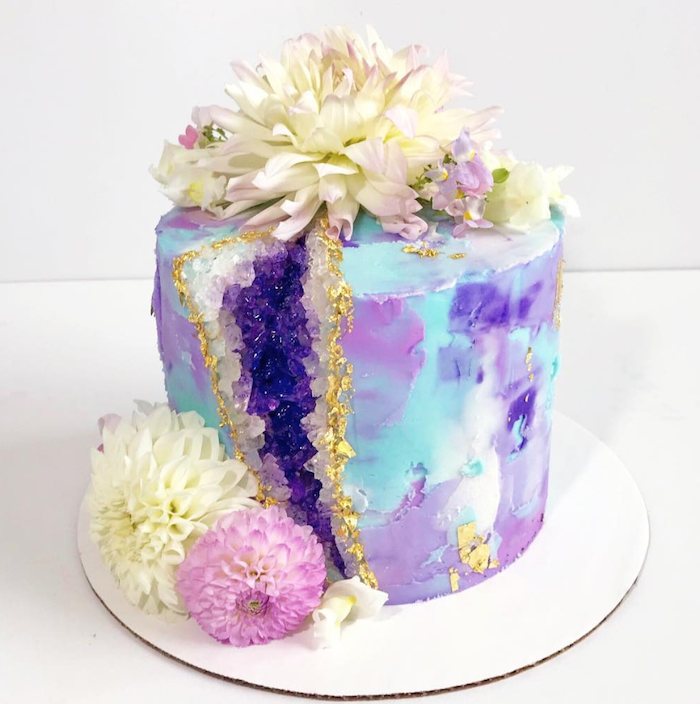 This geode cake is so creative and stunning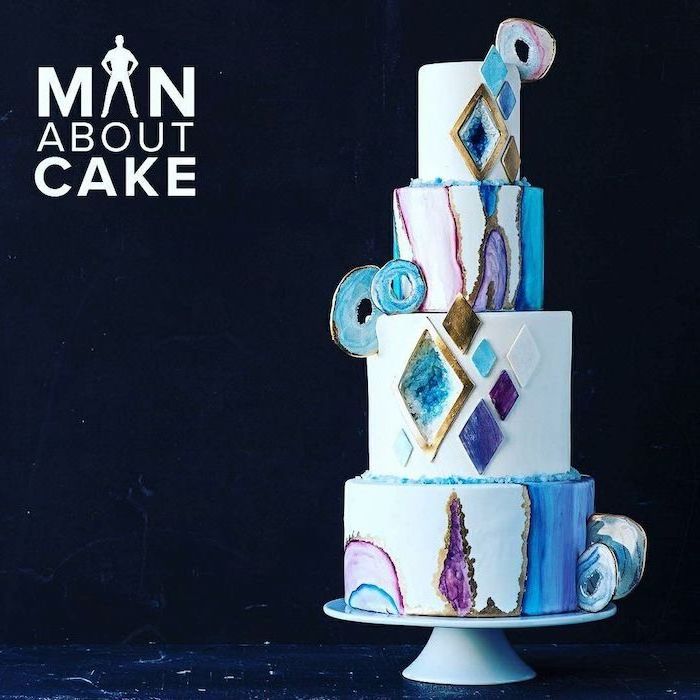 And here you can actually see how it's made
Galaxy geode cake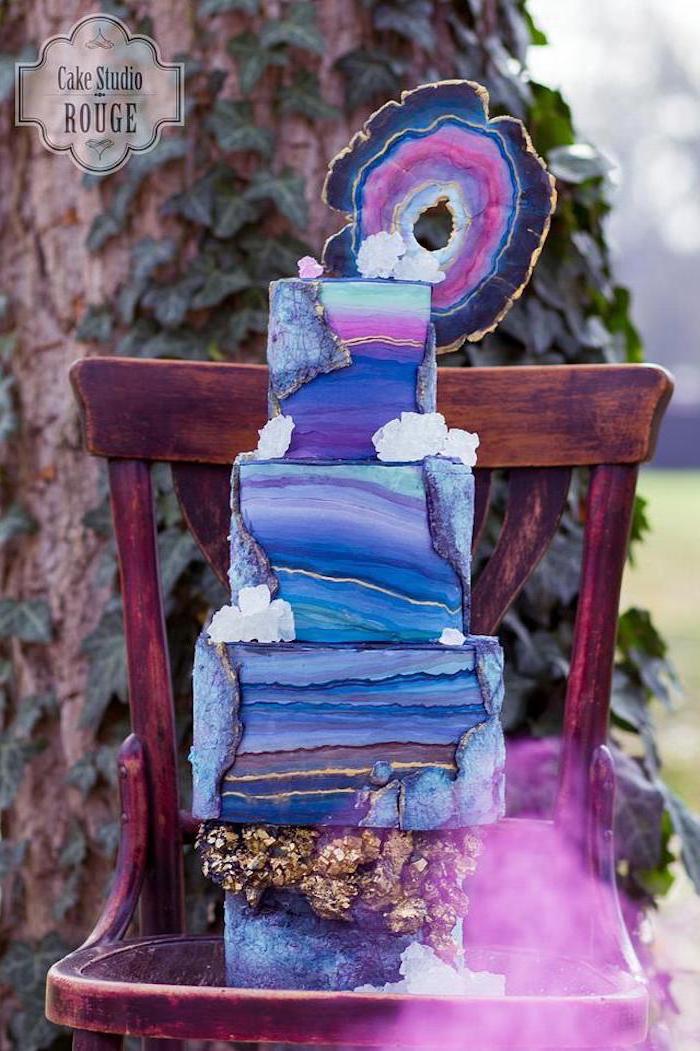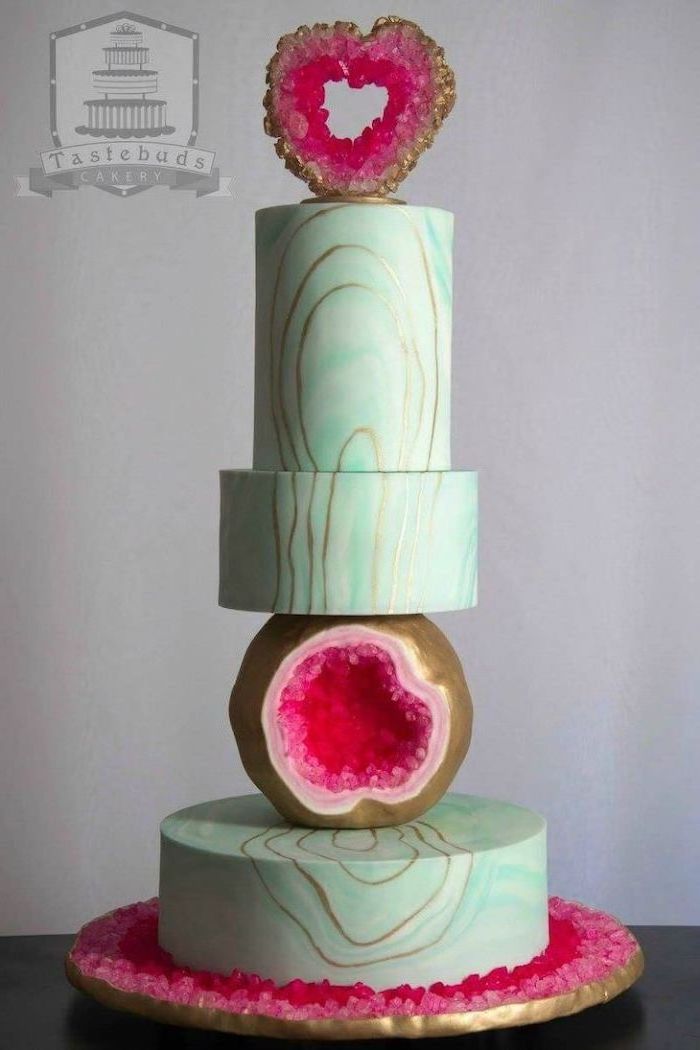 Rock candy cake – how is it even standing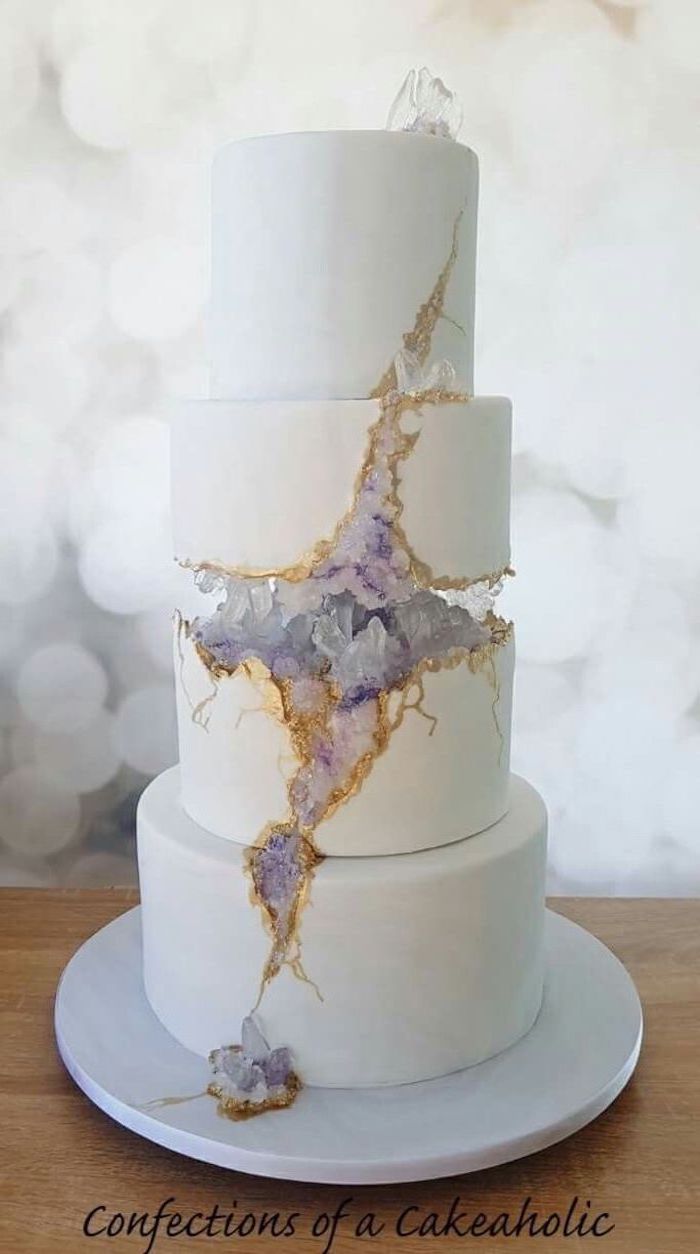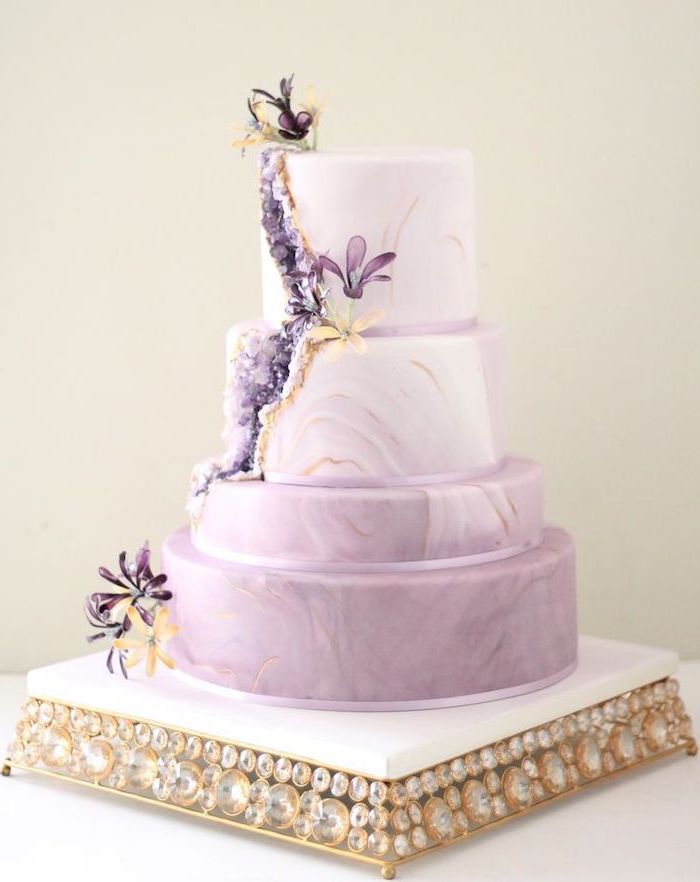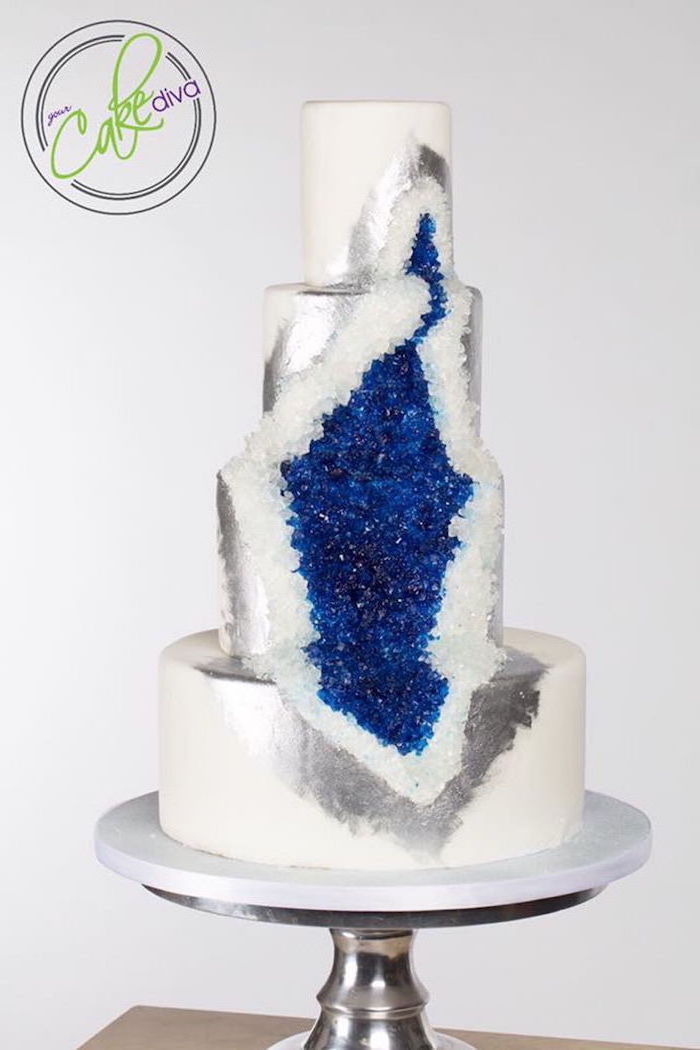 These geode wedding cakes are truly breathtaking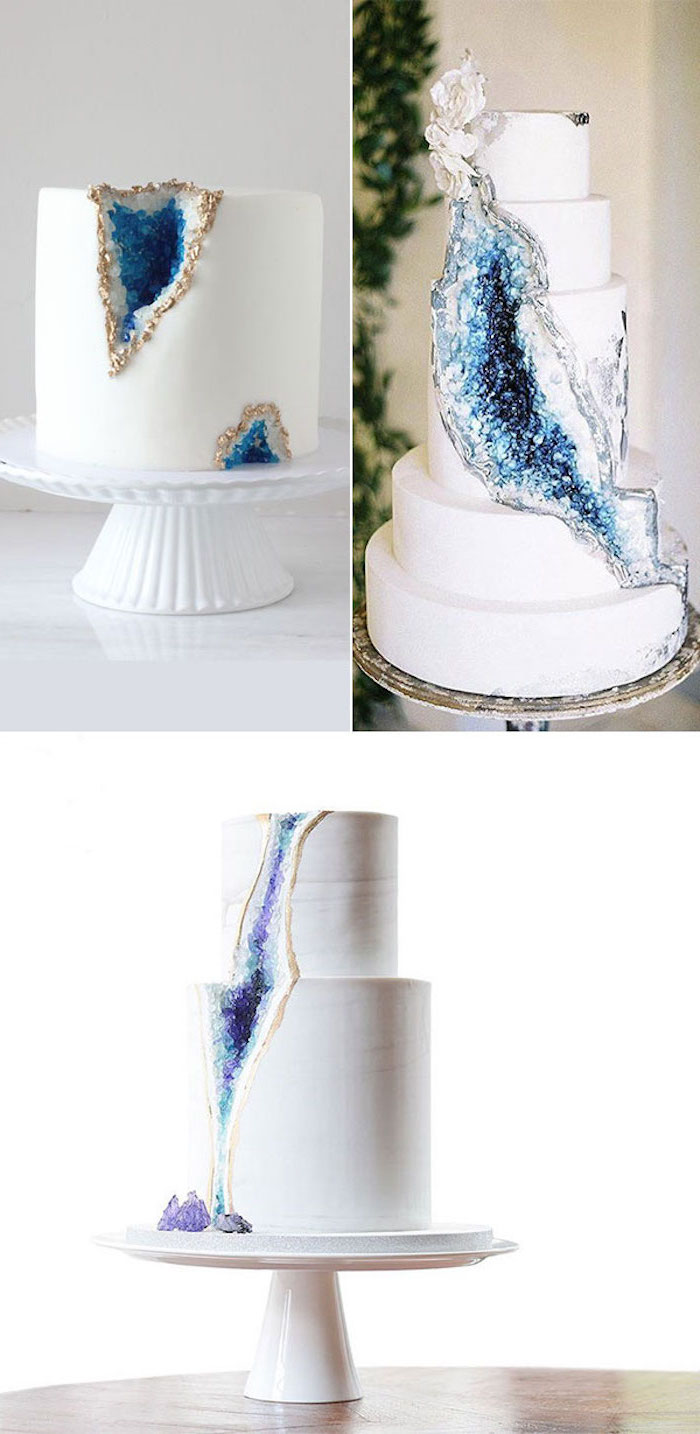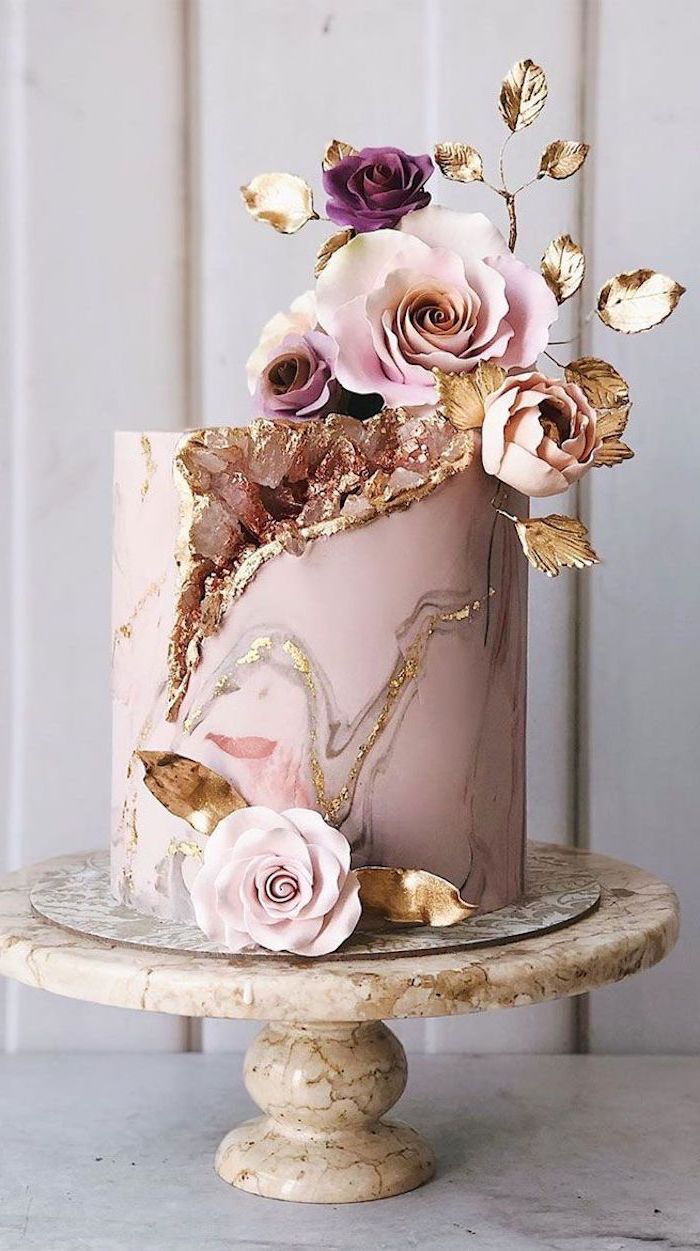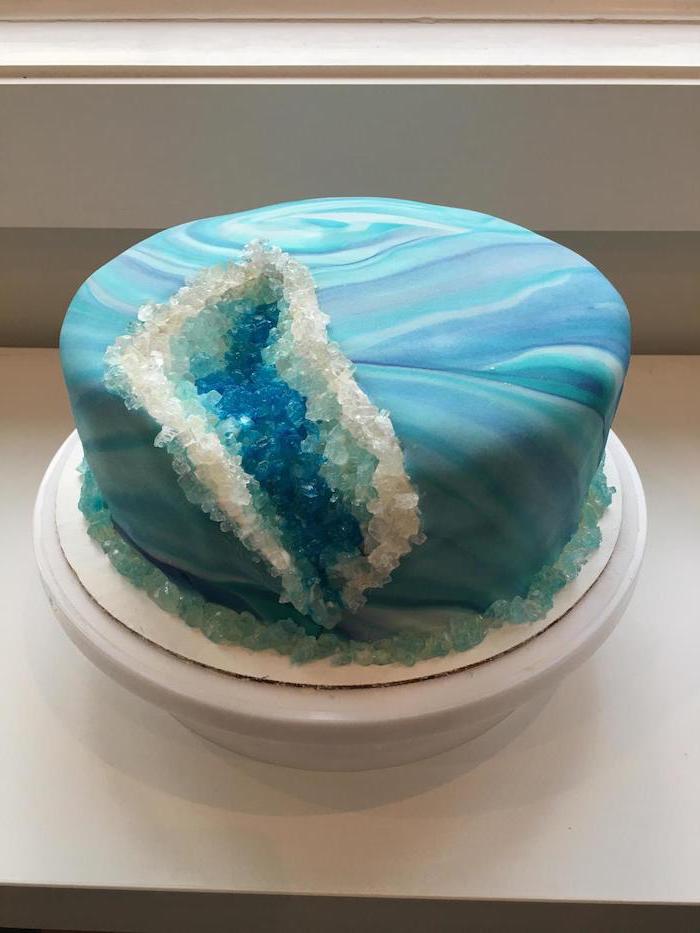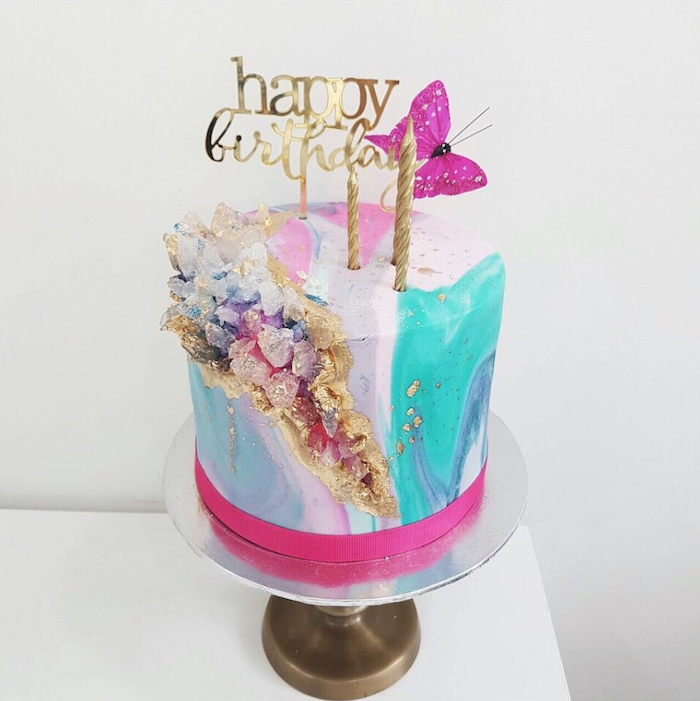 White, gold and blush – simple, yet very effective combination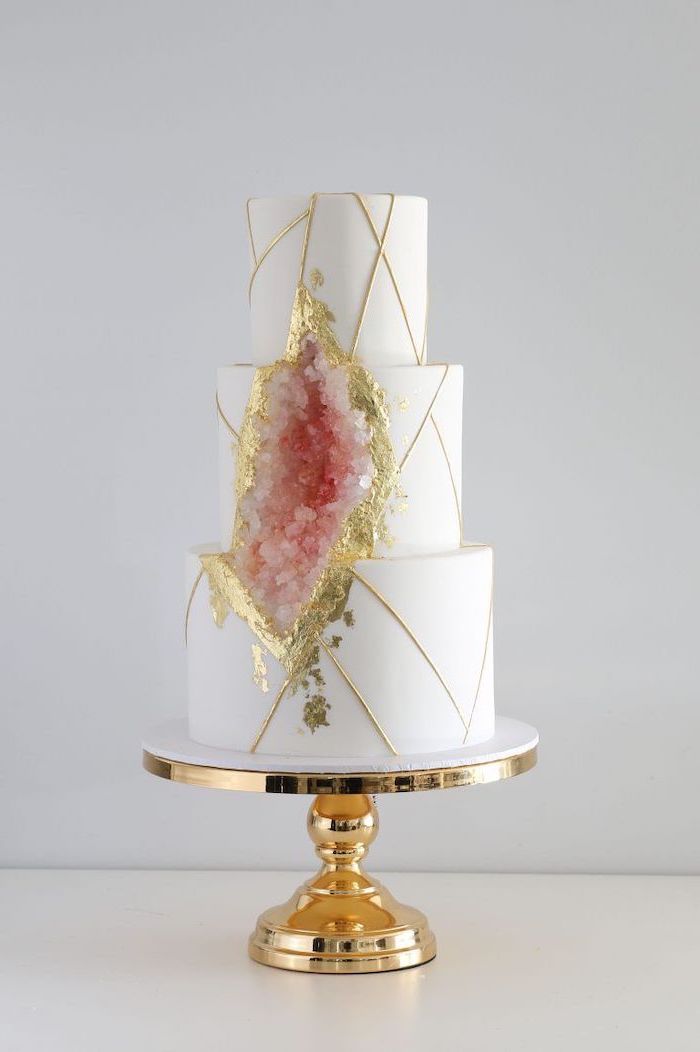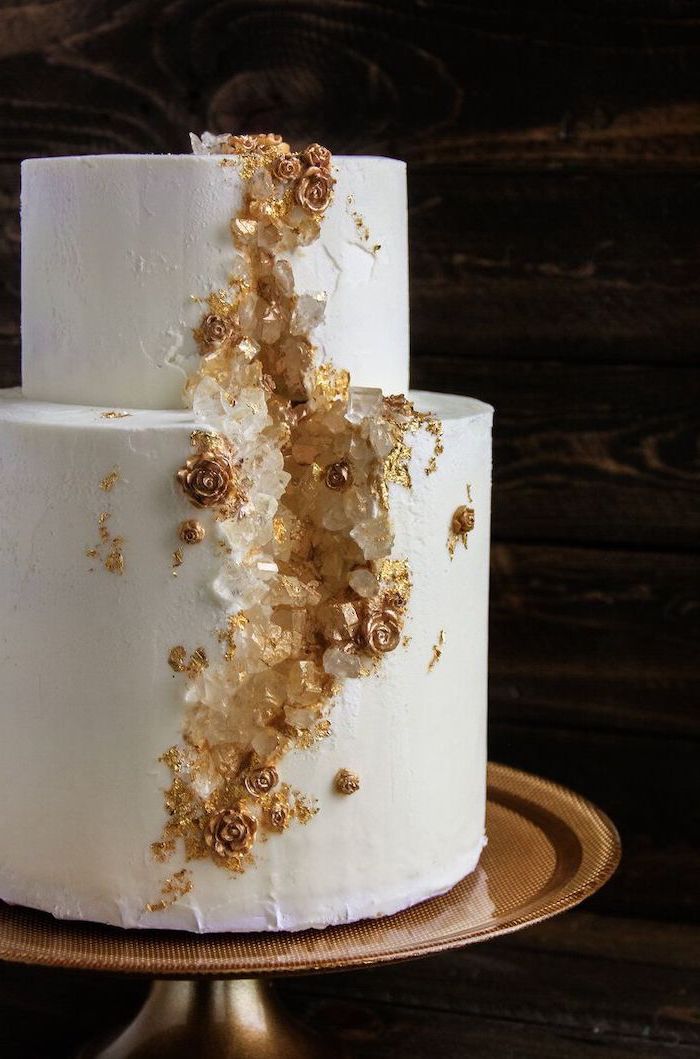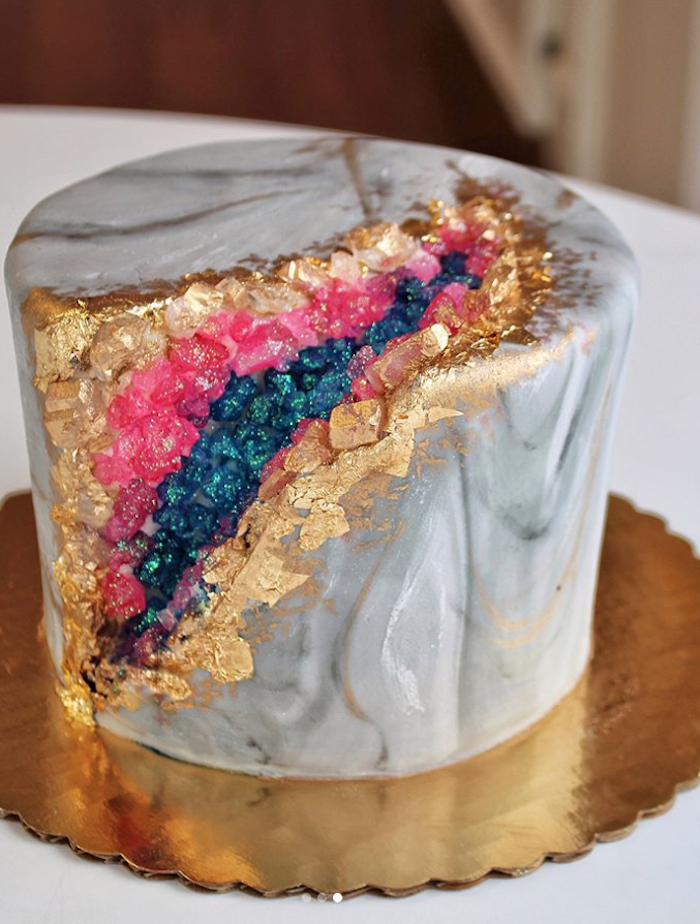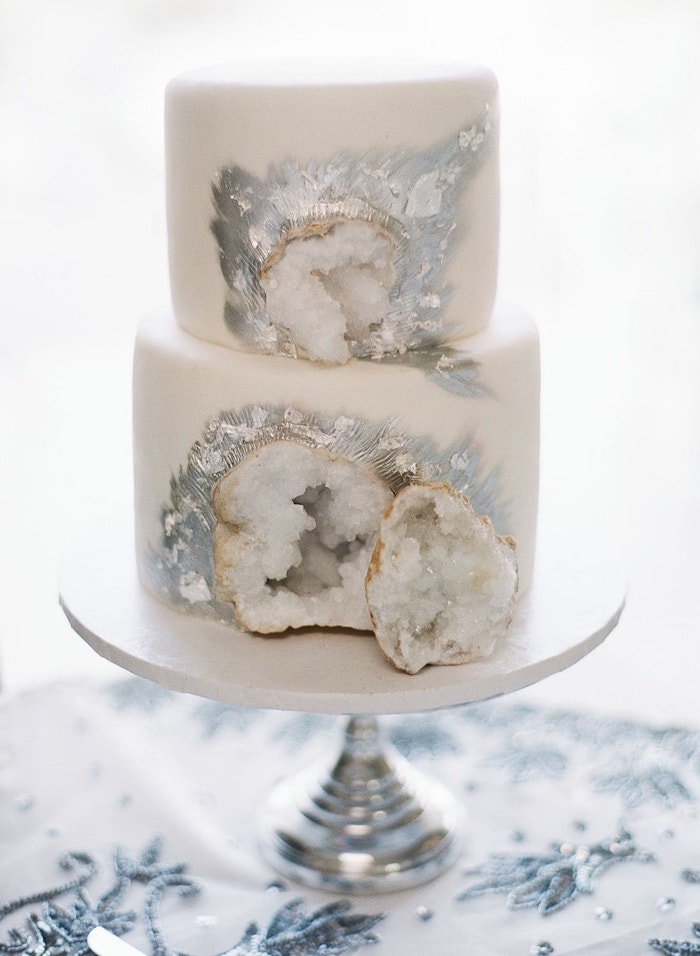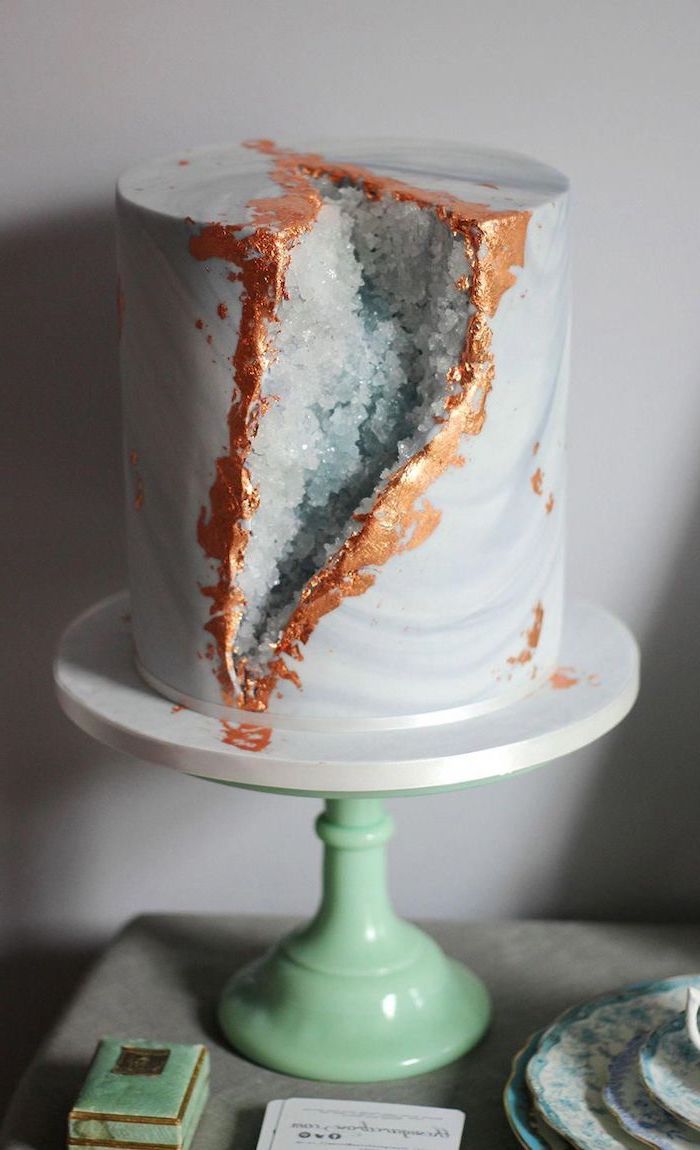 The perfect St. Valentine's Day surprise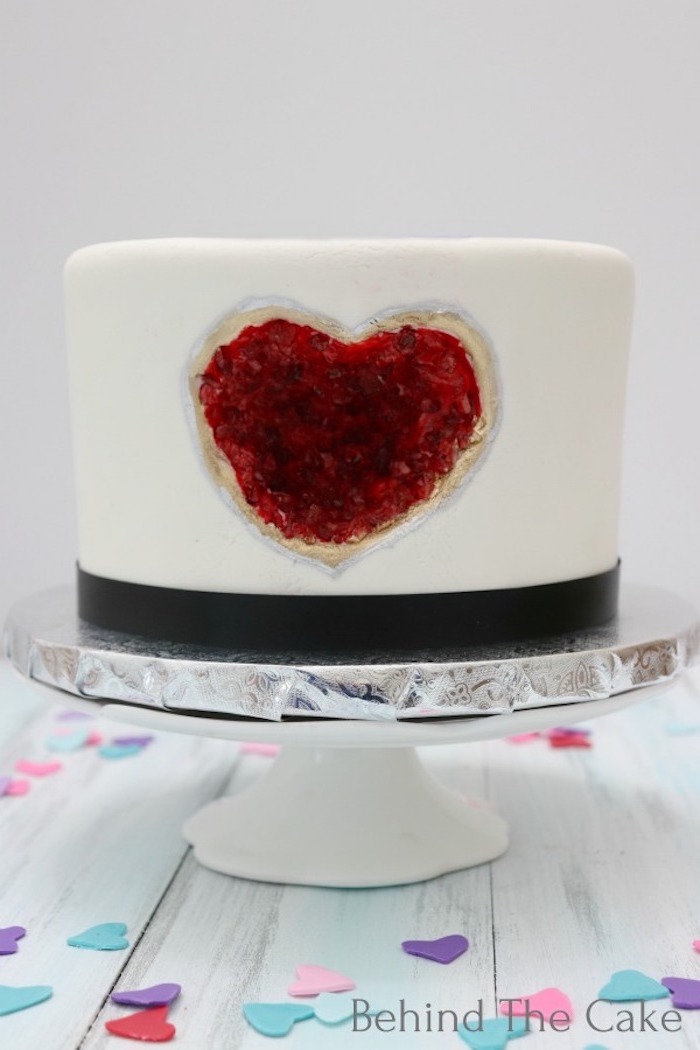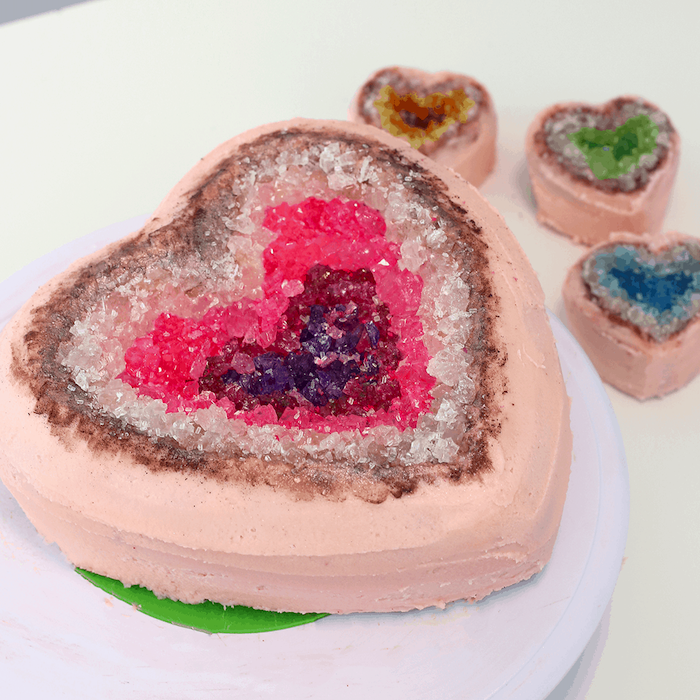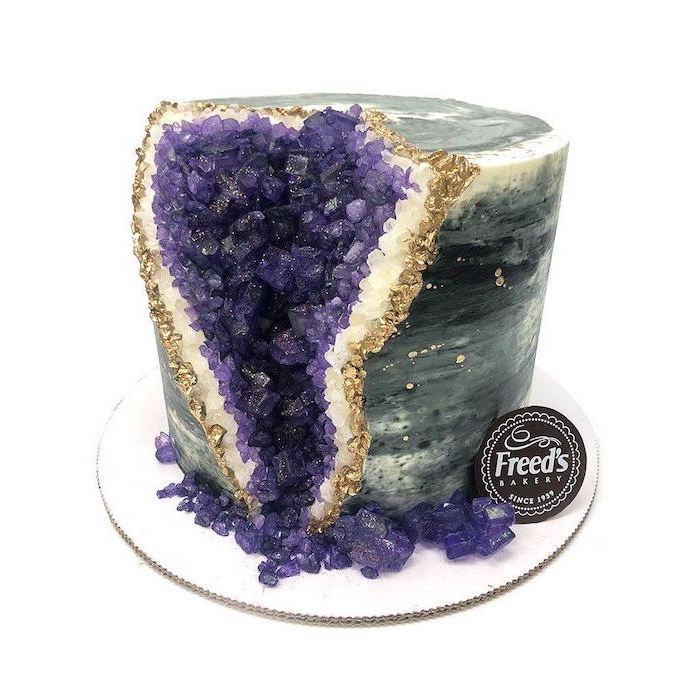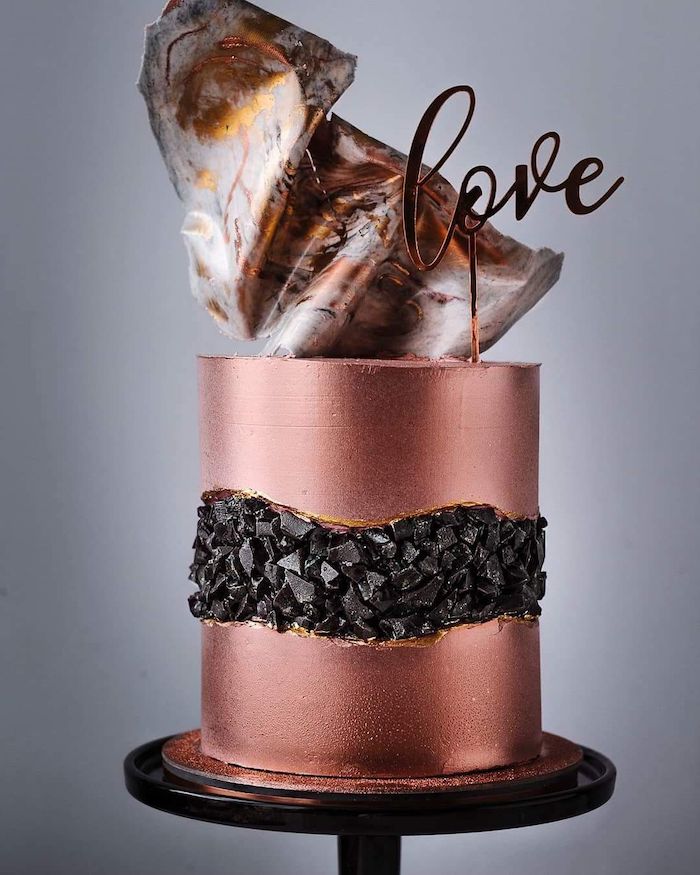 Green marble geode cake – true perfection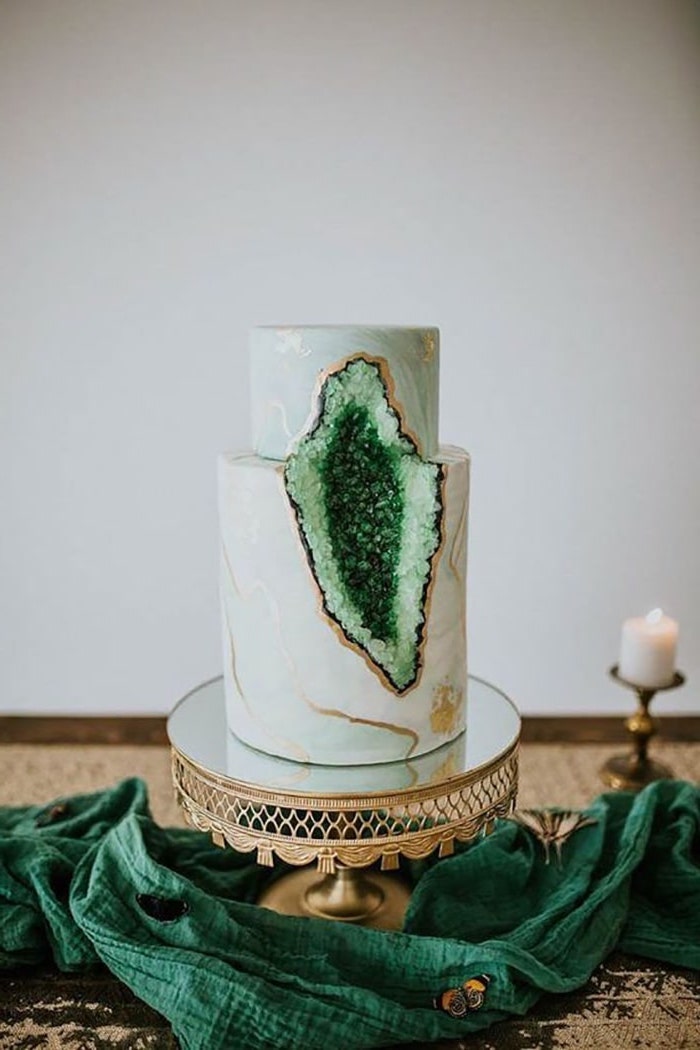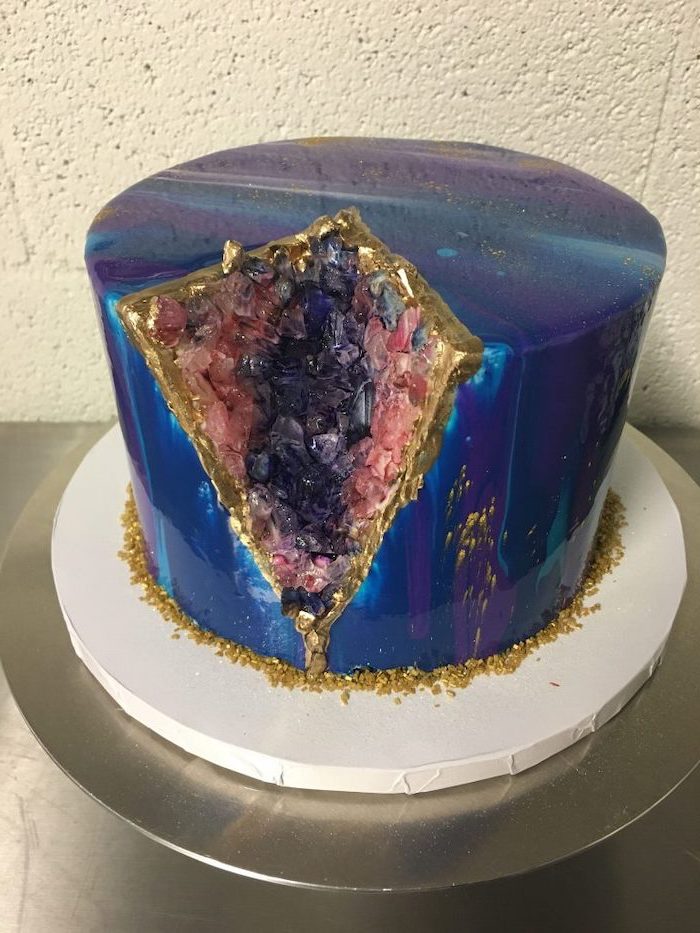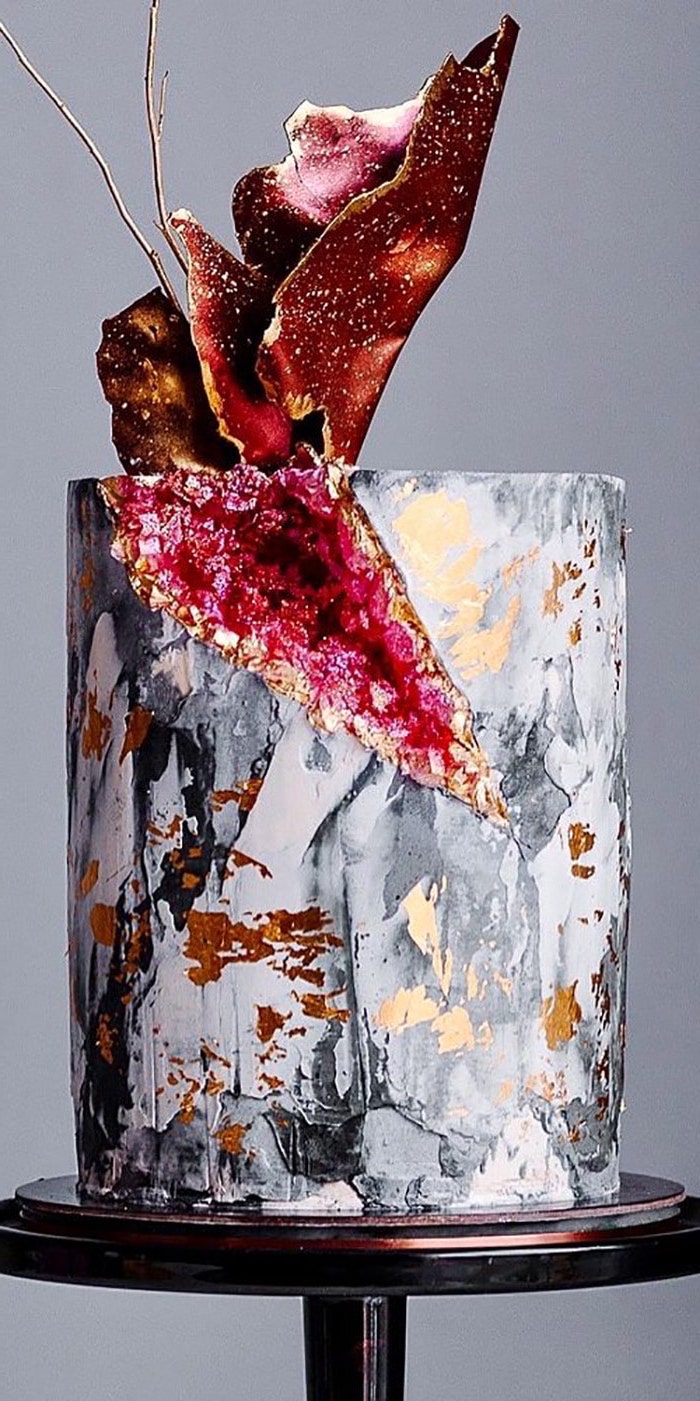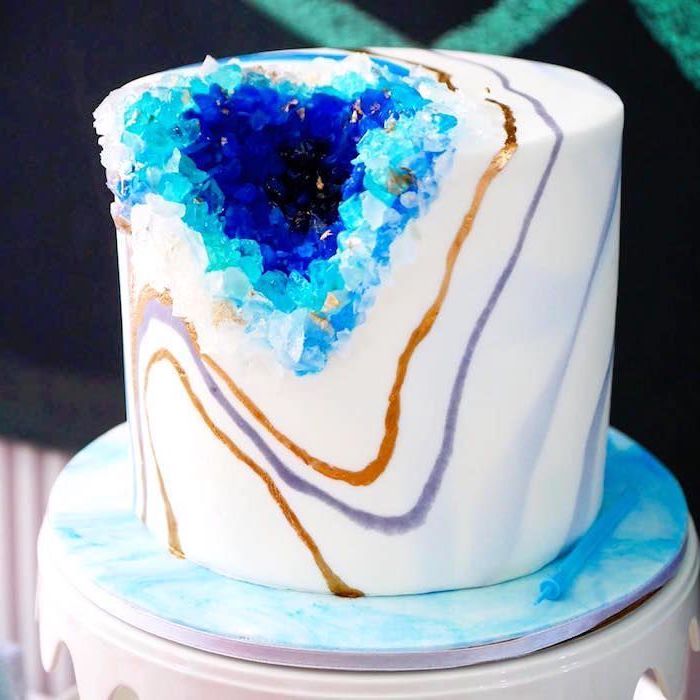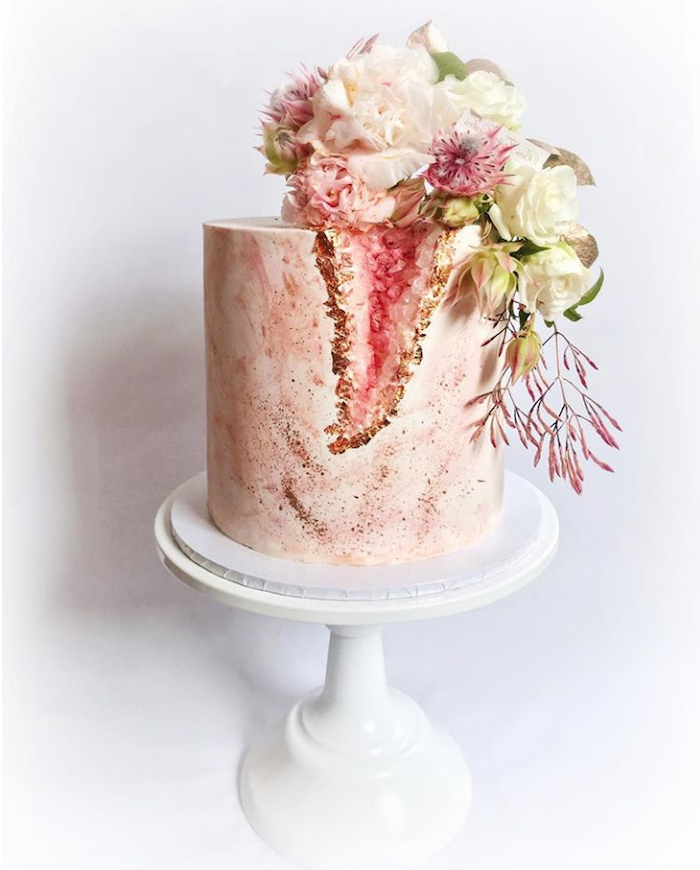 Amethyst cake which is going to draw all the eyes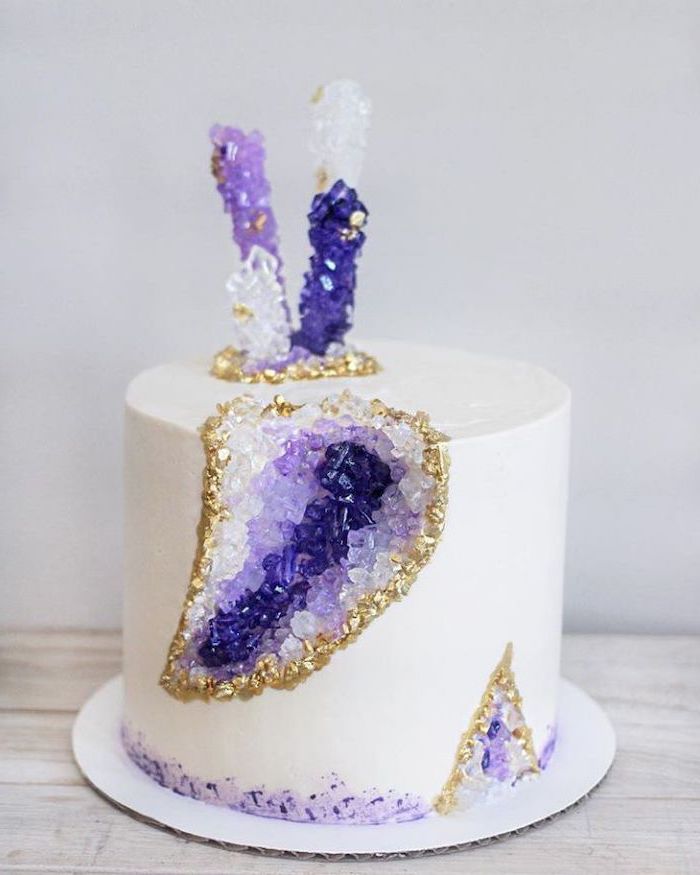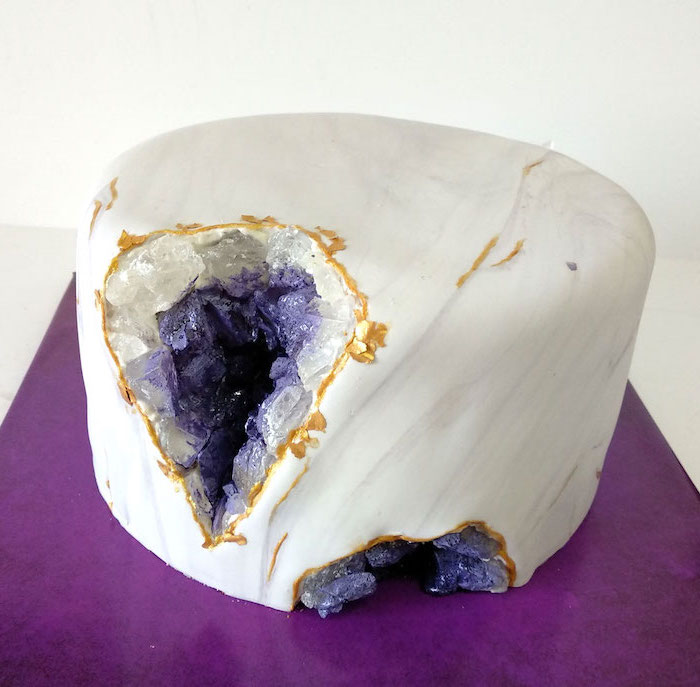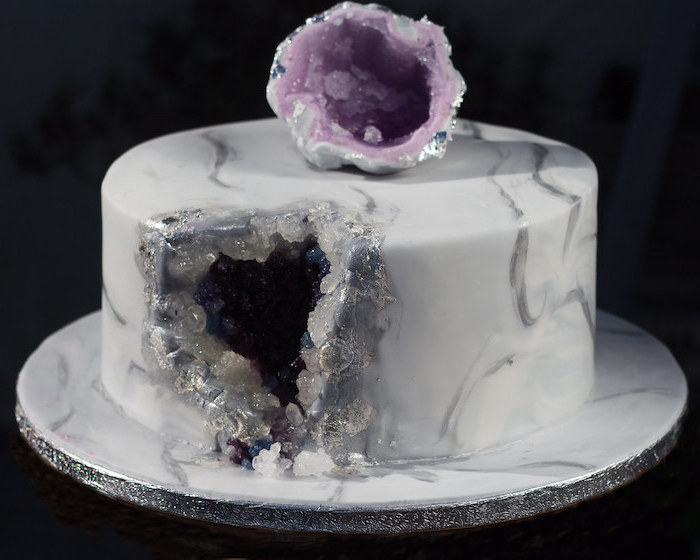 And here's how to make these beautiful cake topper geodes
Step by step DIY tutorial for geode cupcakes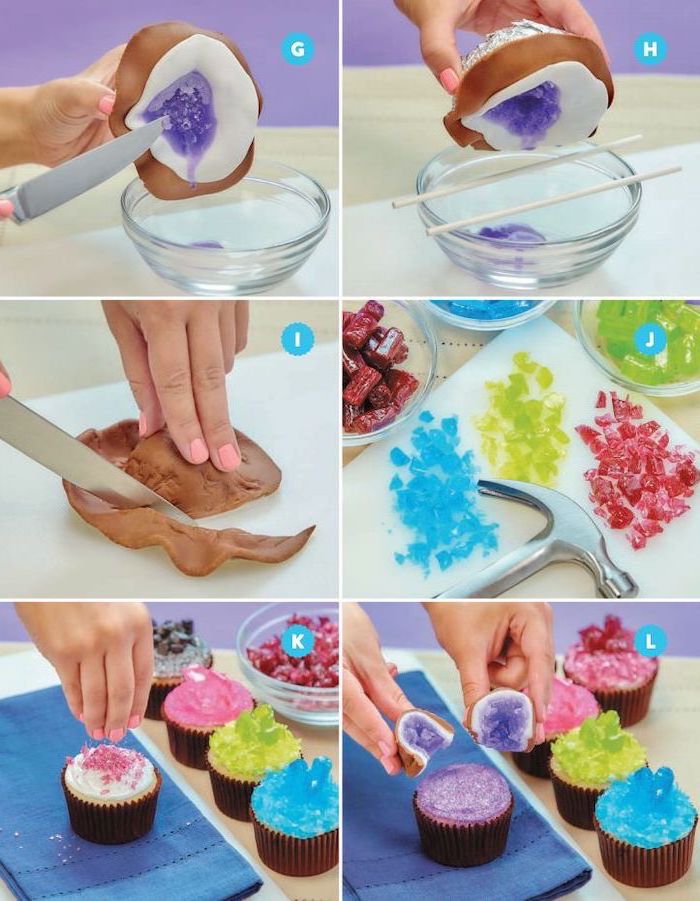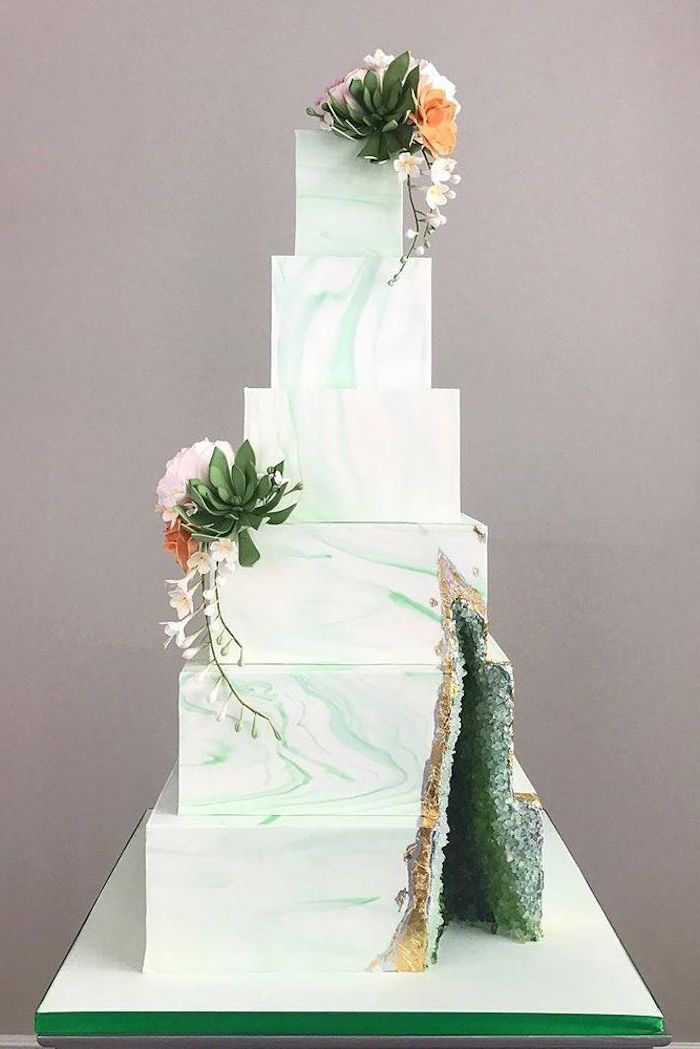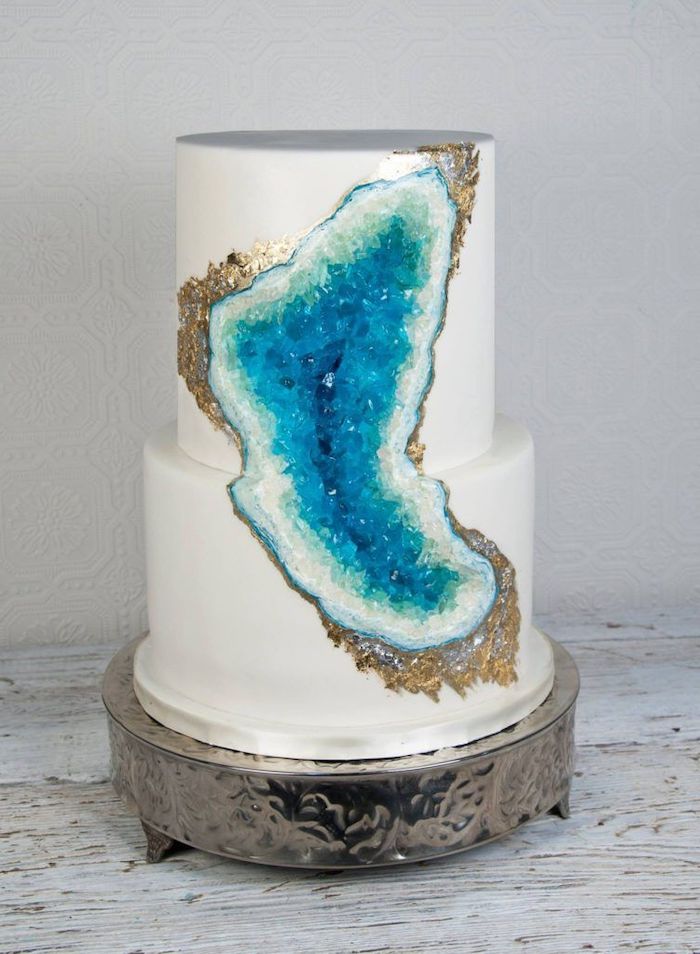 Pinterest-worthy cake for sure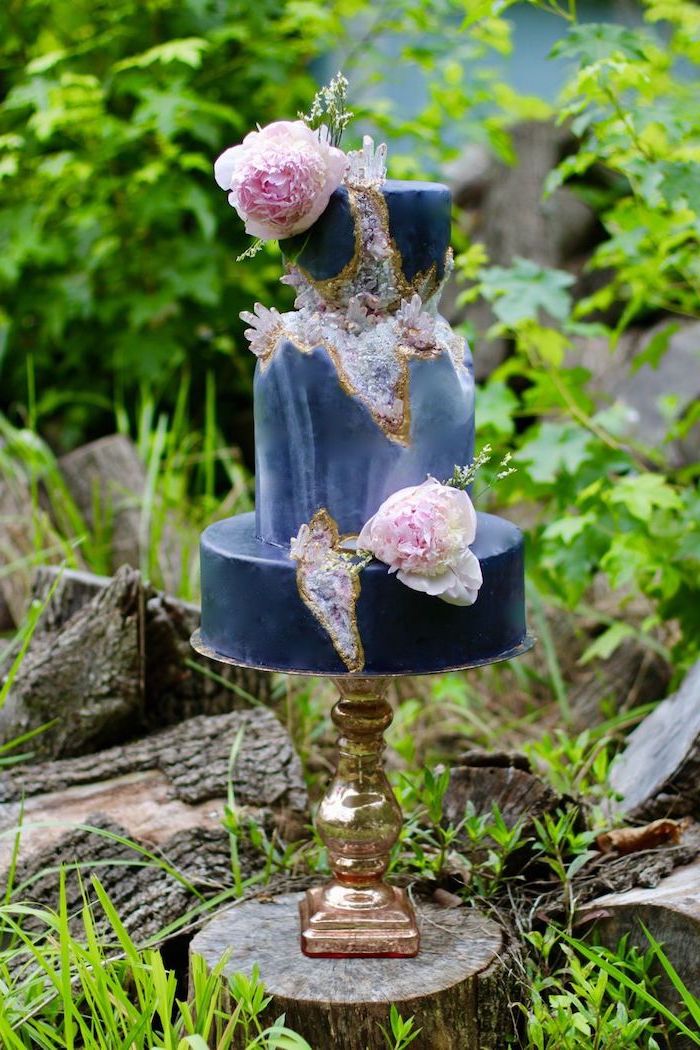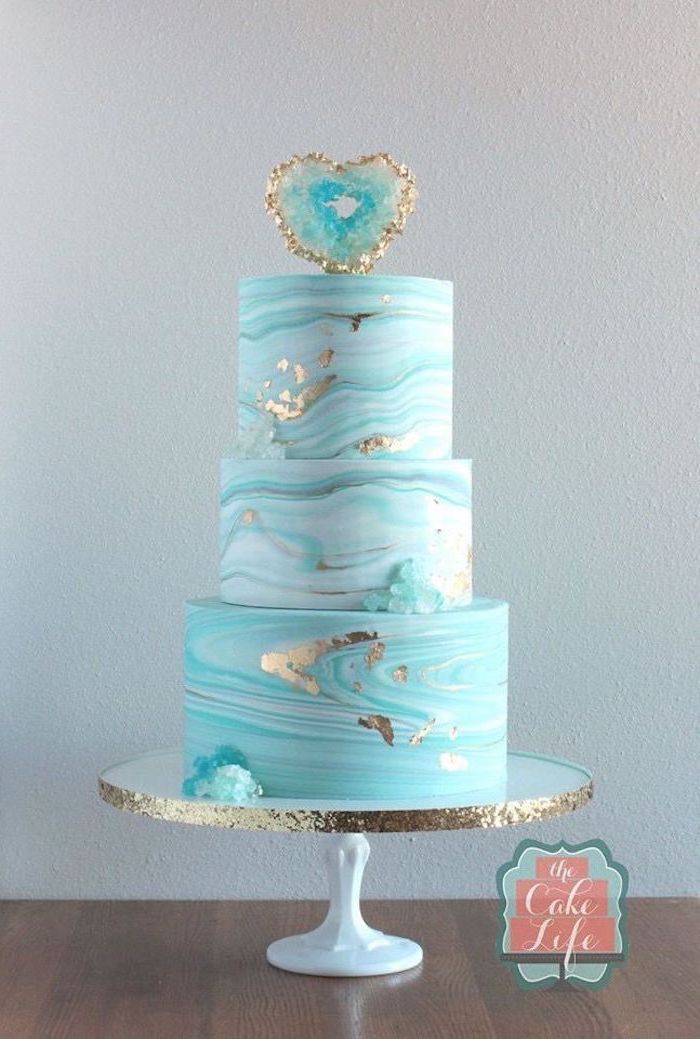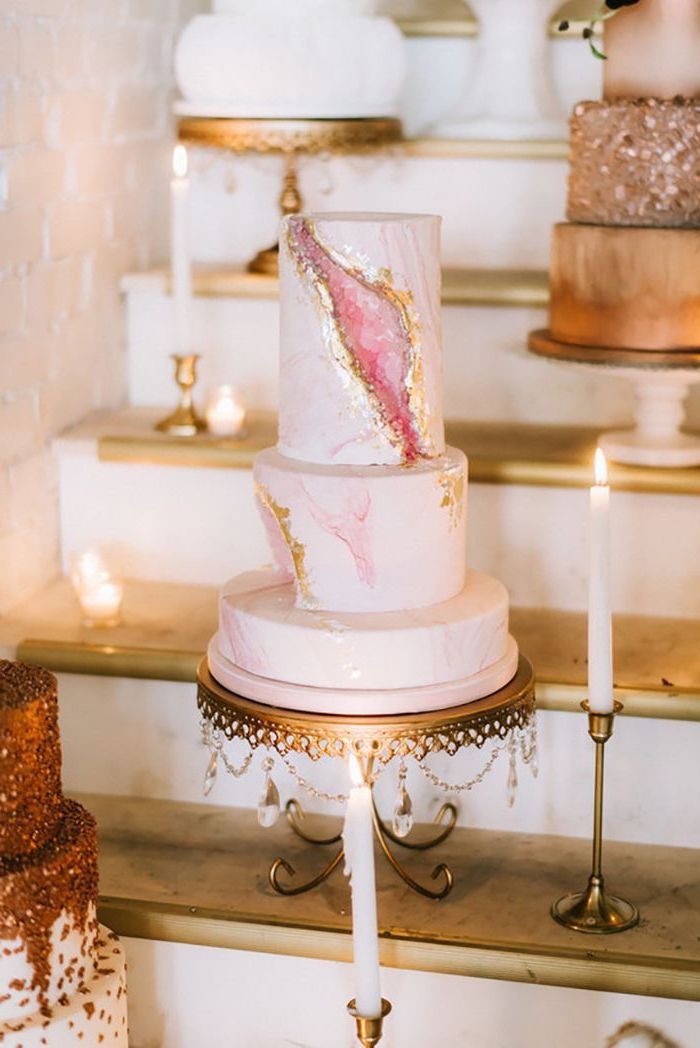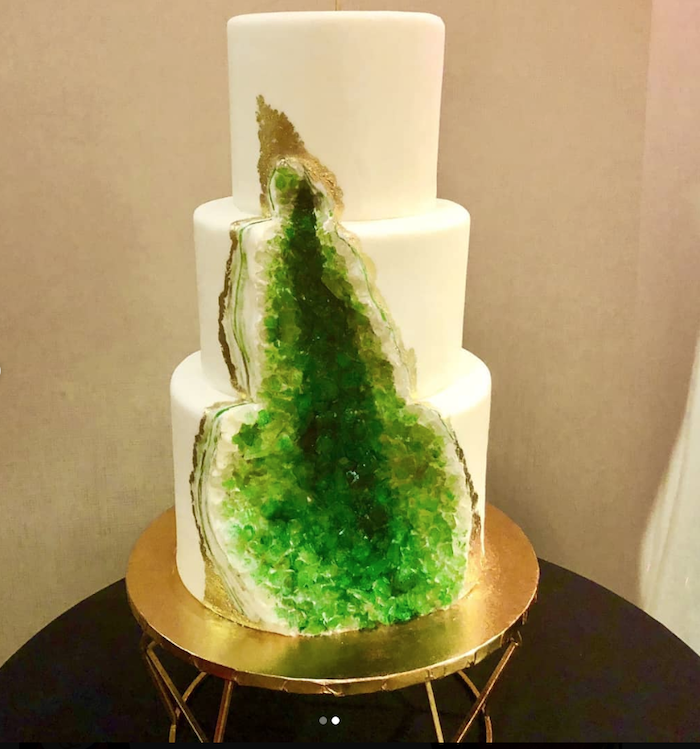 Leave it to the professionals to create something so beautiful and unique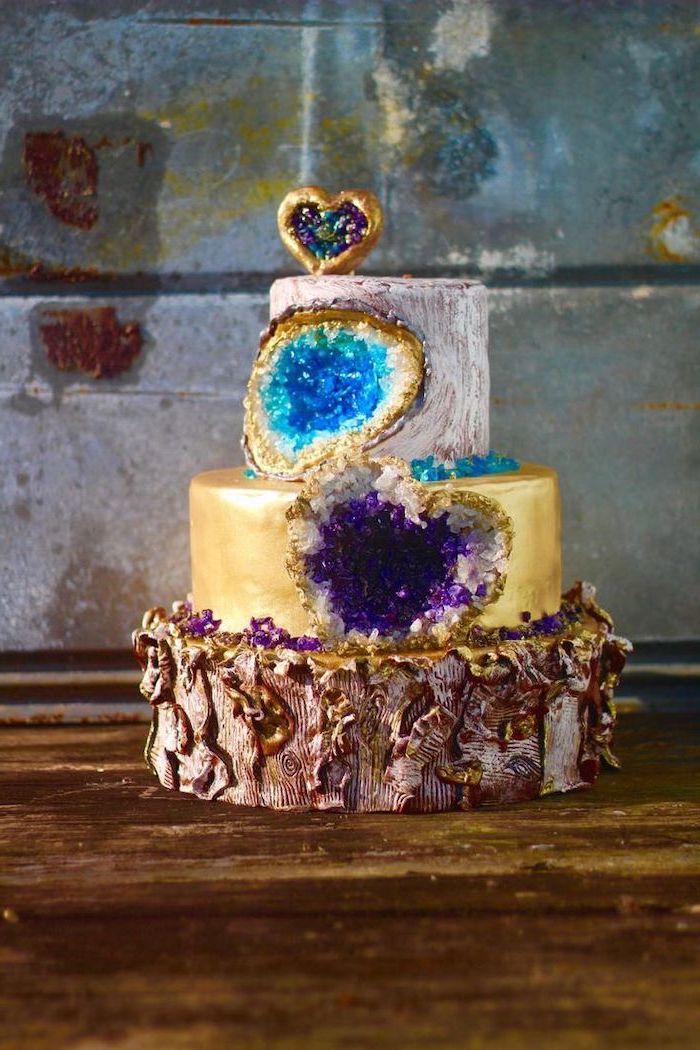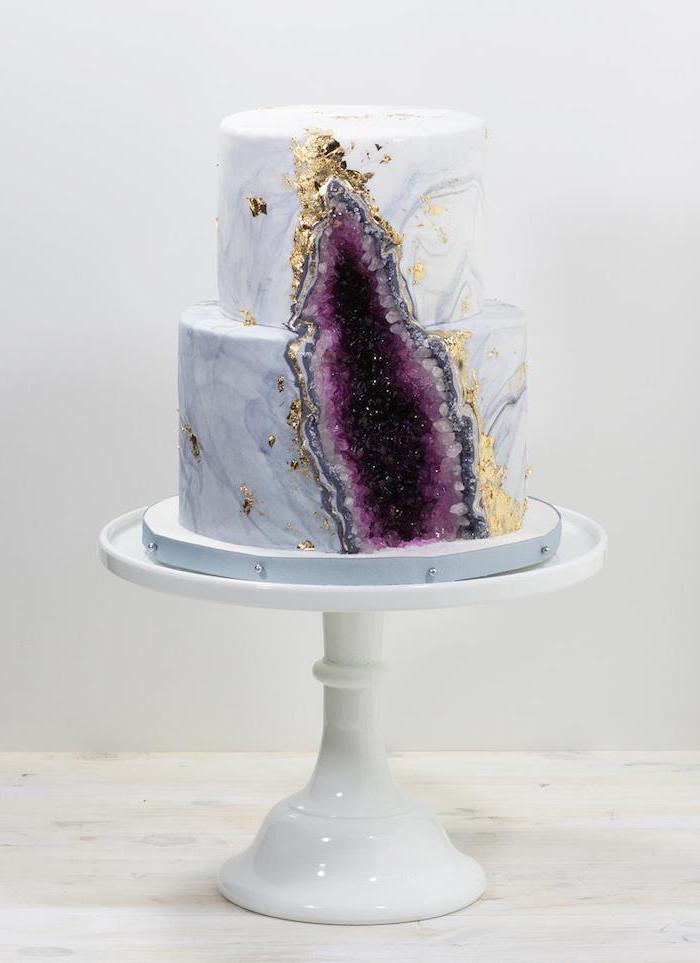 The way the colors are distributed on this cake is truly creative and interesting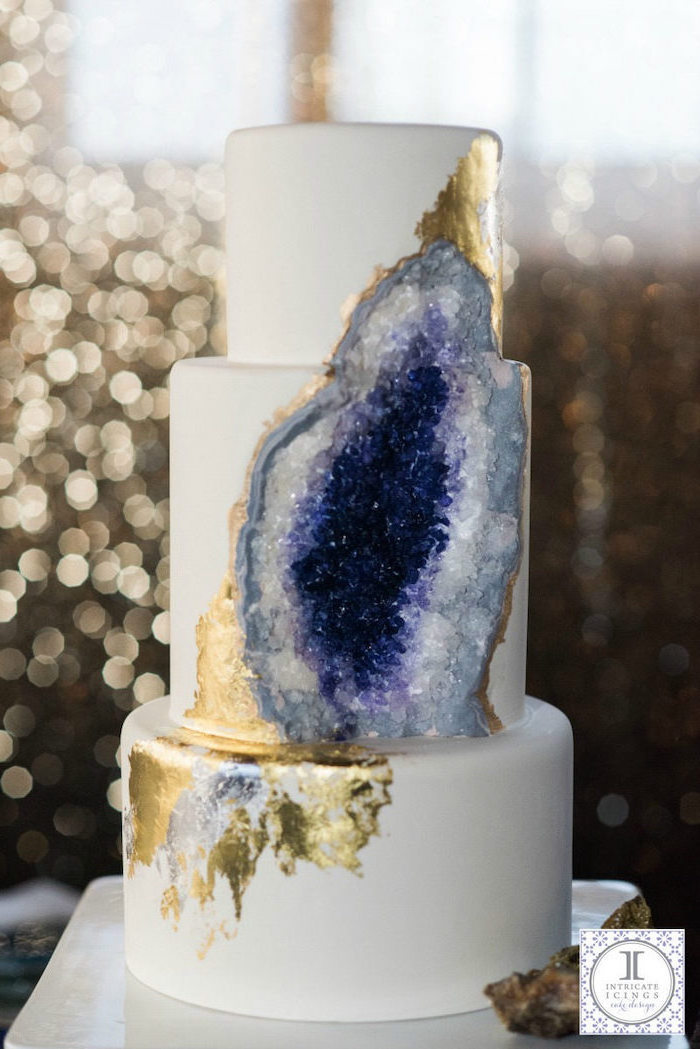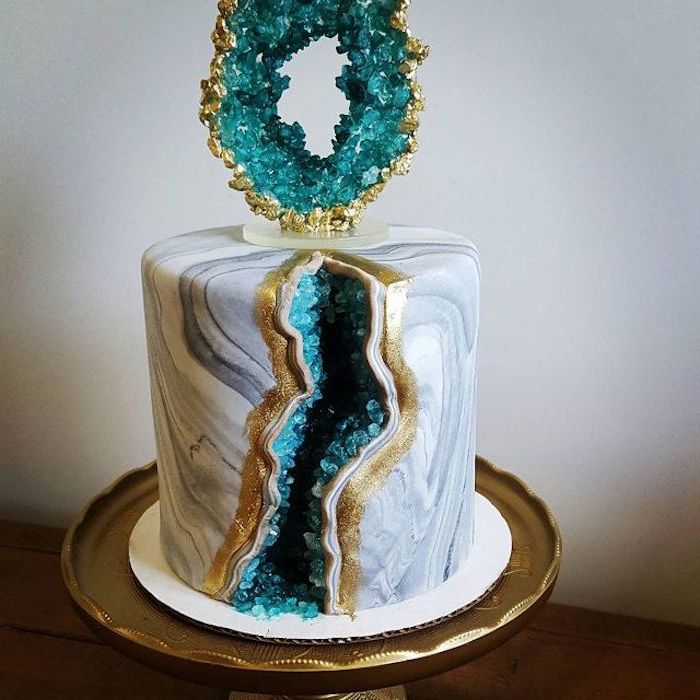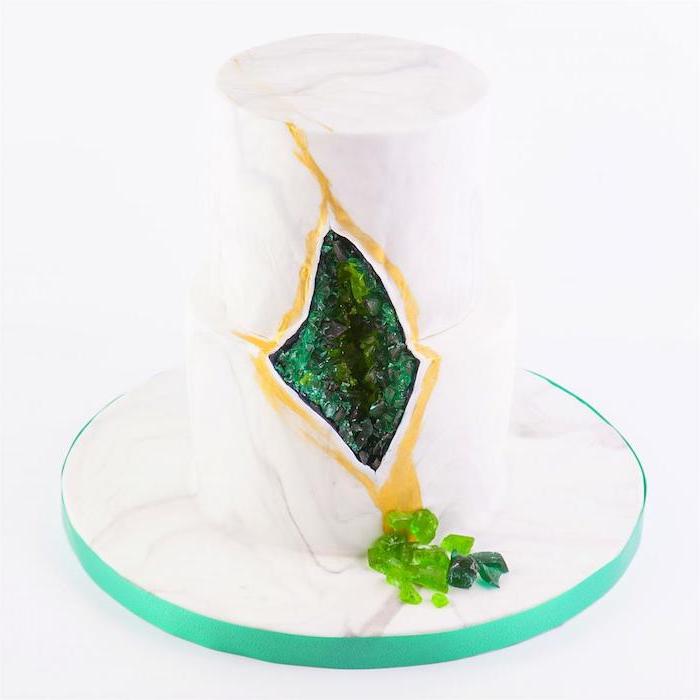 This absolutely stunning, gorgeous, breathtaking cake is truly defying all laws of gravity