Ultimate Guide: How To Tell If A Watermelon Is Ripe
We all love summer. We love it not just because of the hot days, sunshine and good vibes all around, we love it, because it is the perfect season for fresh fruits and vegetables. It is not a secret that watermelon is the perfect summer fruit. It is sweet, light, juicy and super tasty. That is why it is so popular, especially when it is ripe. Picking it out, however can be a real science, which is why we have decided to give you a few super easy hacks to teach you how to tell if a watermelon is ripe. So, next time you are at the grocery store or at the farmer's market, try these hacks and buy the sweetest, most ripe watermelon for yourself and your family.
There is nothing sweeter than a ripe watermelon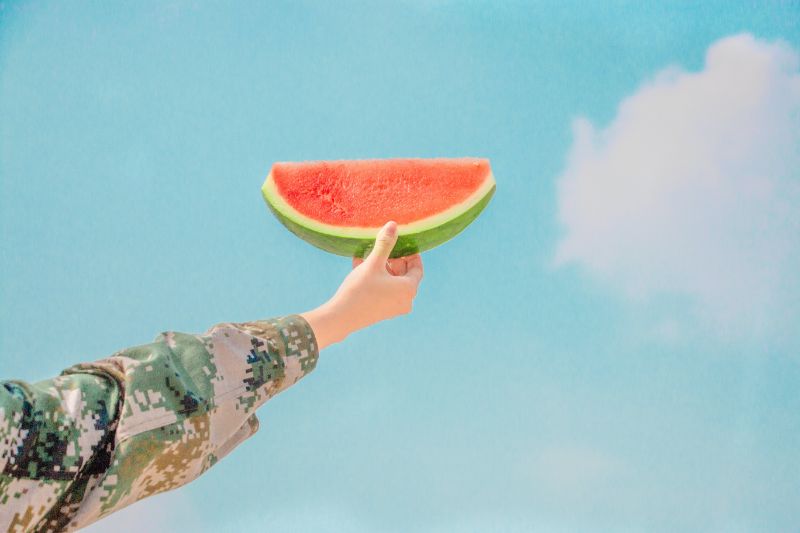 Unfortunately, choosing a watermelon at the grocery store or the farmer's market can be quite difficult. You can't see the fruit on the inside, you can't smell it, therefore you can't tell whether it is ripe or not. The good news, however, is that there are hacks for everything nowadays. Naturally, there are hacks for knowing if the watermelon you are buying is ripe or not. What's more, these hacks come straight from a farmer's almanac, so they definitely work.
There are a few easy ways to tell if a watermelon is ripe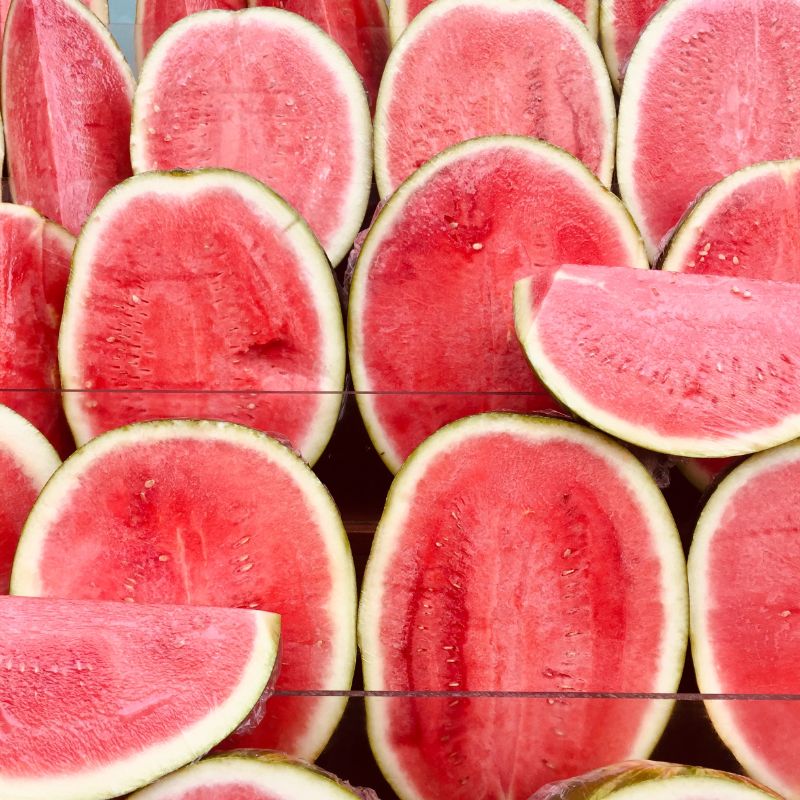 Look for the ground spot
Whenever you go watermelon shopping one of the first tell-tale signs of its ripeness is the ground spot. Just look for the yellow patch on the fruit. That patch shows that the watermelon was laying on the ground while growing. The more it grows, the more ripe it becomes, the bigger the spot. Usually, when you see watermelons stacked on top of each other in the grocery store, they try to hide these ground spots, so make sure to flip it around to find it. If you can't see one, that could mean that the watermelon wasn't given enough time to grow and was picked prematurely, therefore, it isn't ripe.
The bigger the ground spot, the more ripe the watermelon is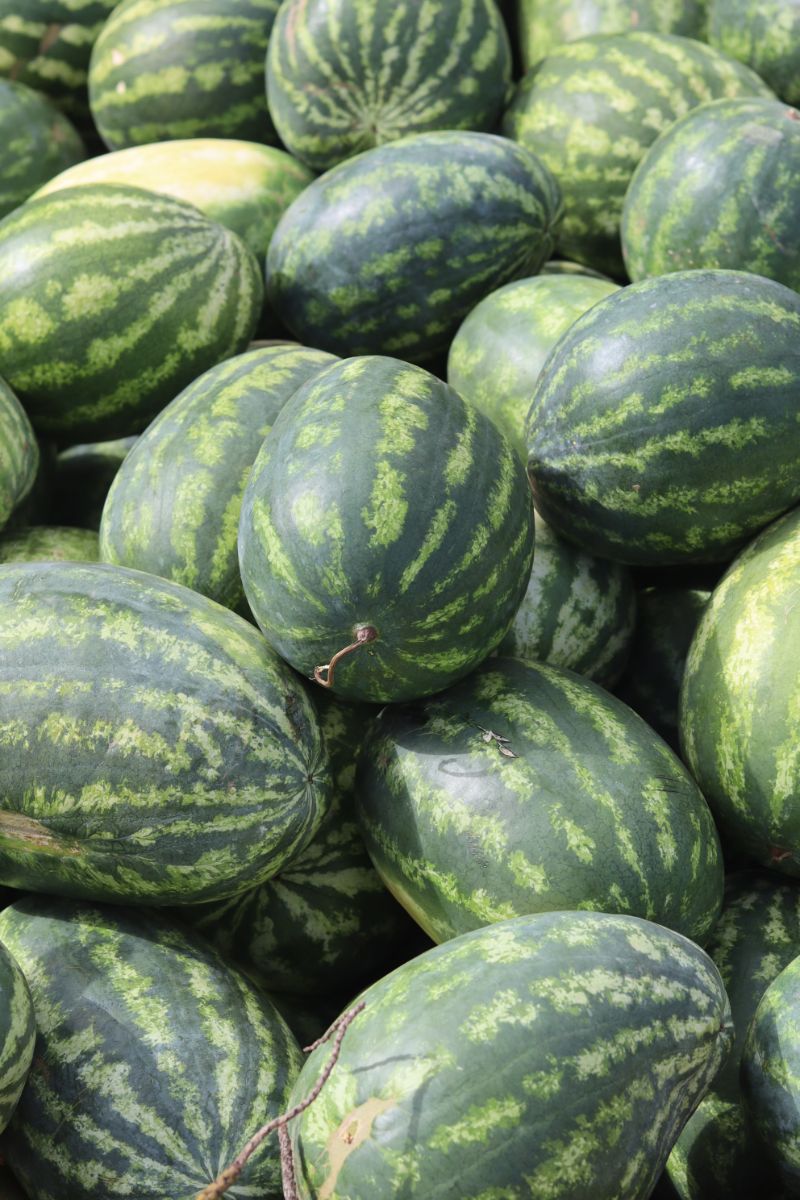 Use your ears
Another way to tell if a watermelon is ripe is to lightly thump on it. If the sound you hear is hollow, that means that the watermelon is ripe. We understand that it might be a bit difficult to determine whether the sound is hollow or not, especially if you are in the middle of the grocery store and there are a lot of people around you, but it still is a good hack to try. If it doesn't work, however, we have more!
Juicy and tasty!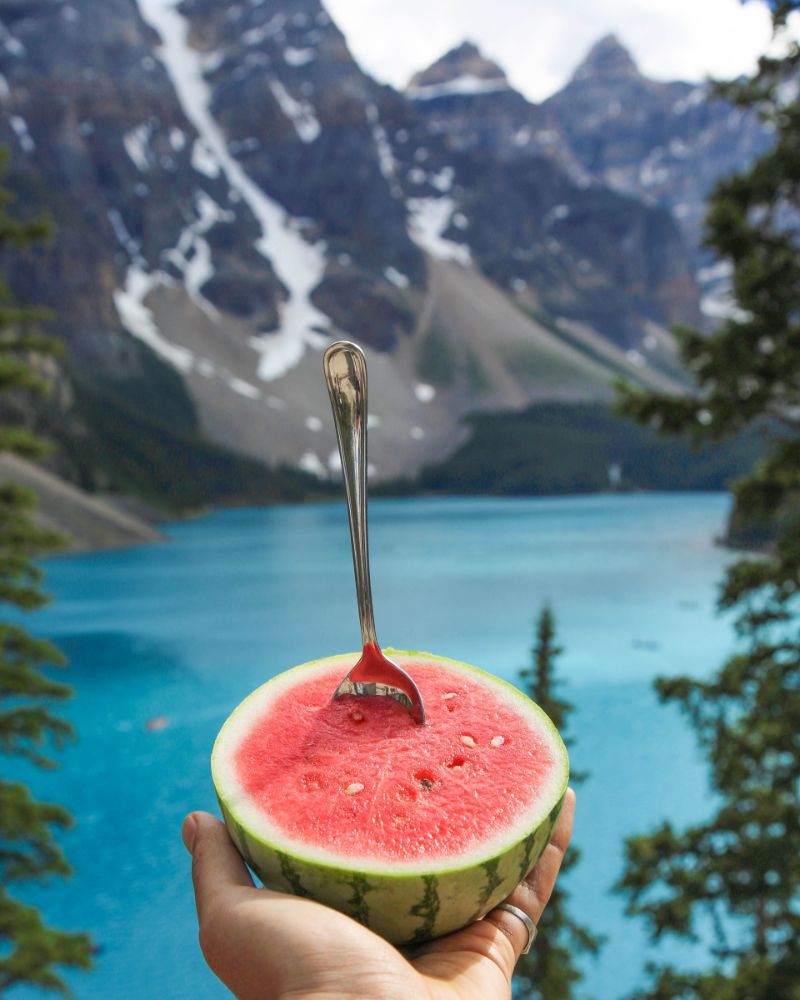 How to tell if a watermelon is ripe by its stem
Carefully look at the stem. If the stem is still green, that means that the watermelon was recently harvested. On the other hand, if the stem is brown and dry, that means that the watermelon was harvested some time ago. That, in turn, could mean that it is over ripe. In general, if you trust the harvesters (if you are buying from a farmer's market) you should trust that they harvested the watermelon at the right time. Therefore, a green stem should mean that the watermelon is ripe enough.
Just look at the stem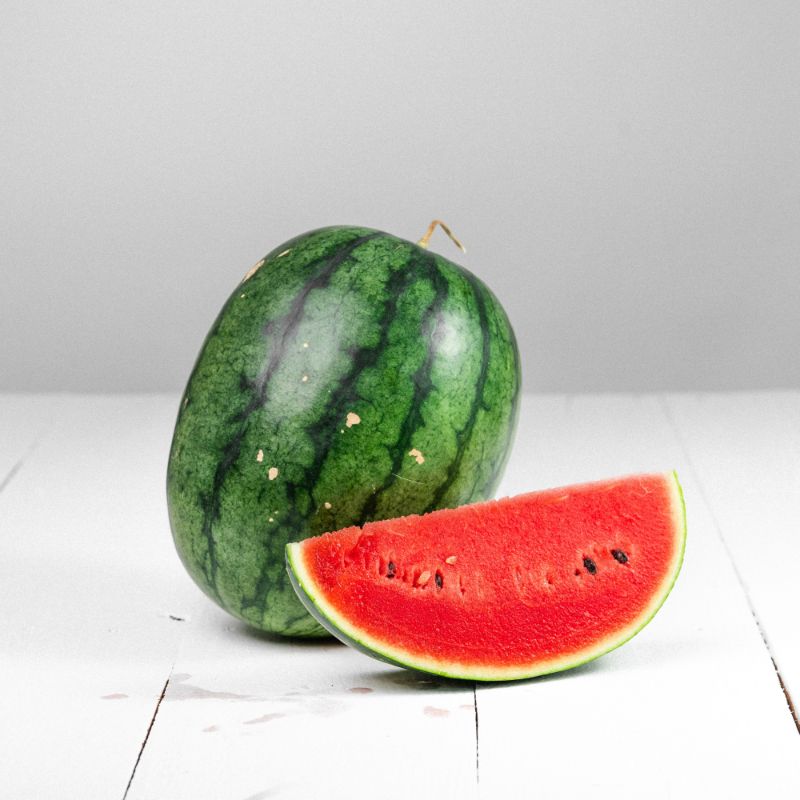 How to tell if a watermelon is ripe by picking it up
Yes, that's right. If all else fails, all you have to do is pick up the watermelon. All you have to look for is that the fruit is heavy for its size. So, if you pick it up and it feels nice and heavy that means that it is full of juice and sugar, therefore is ripe and ready for eating right away. If it feels light, you better leave it and choose another one.
Is there anyone who doesn't love watermelons?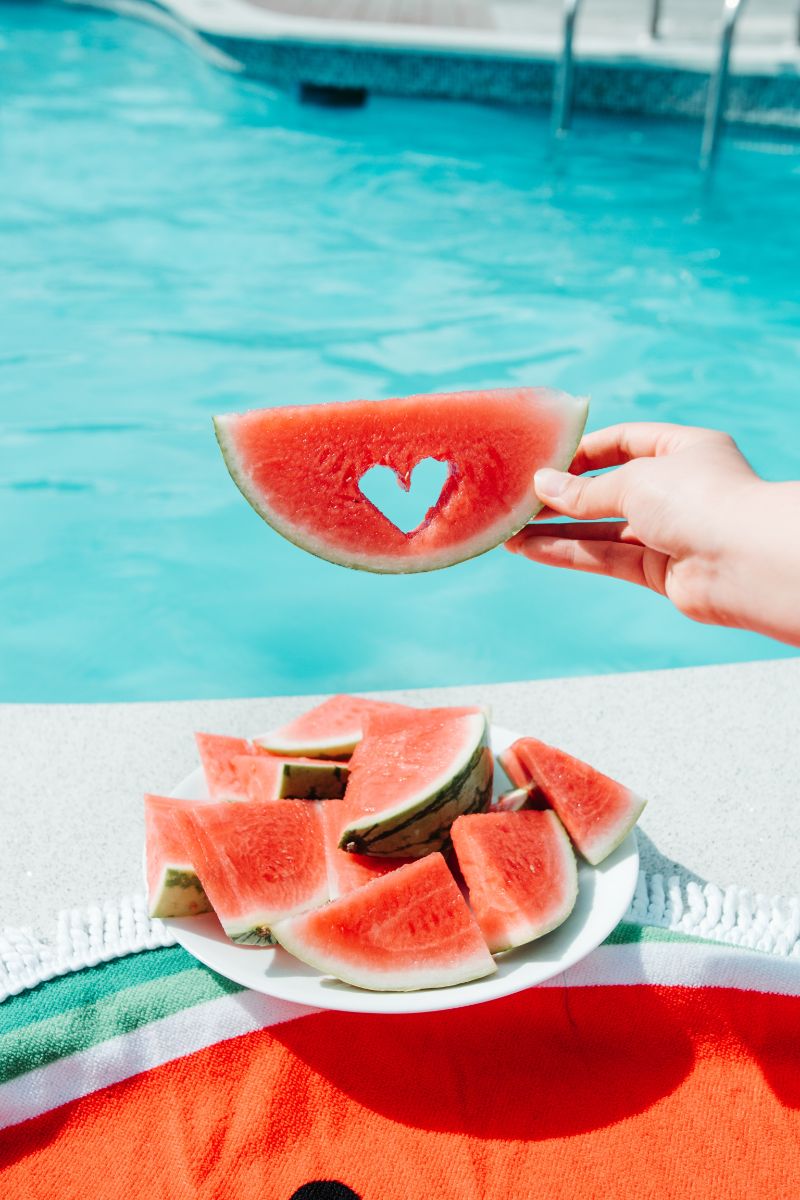 You can also look for the so-called spider webs
Spider webs are a web-like pattern spot on the rind of the watermelon you can easily spot. These spots usually mean that there is lots of sugar in the watermelon. And, as we all know, the more sugar inside, the sweeter the fruit, of course.
Watermelon can be used for refreshing summer drinks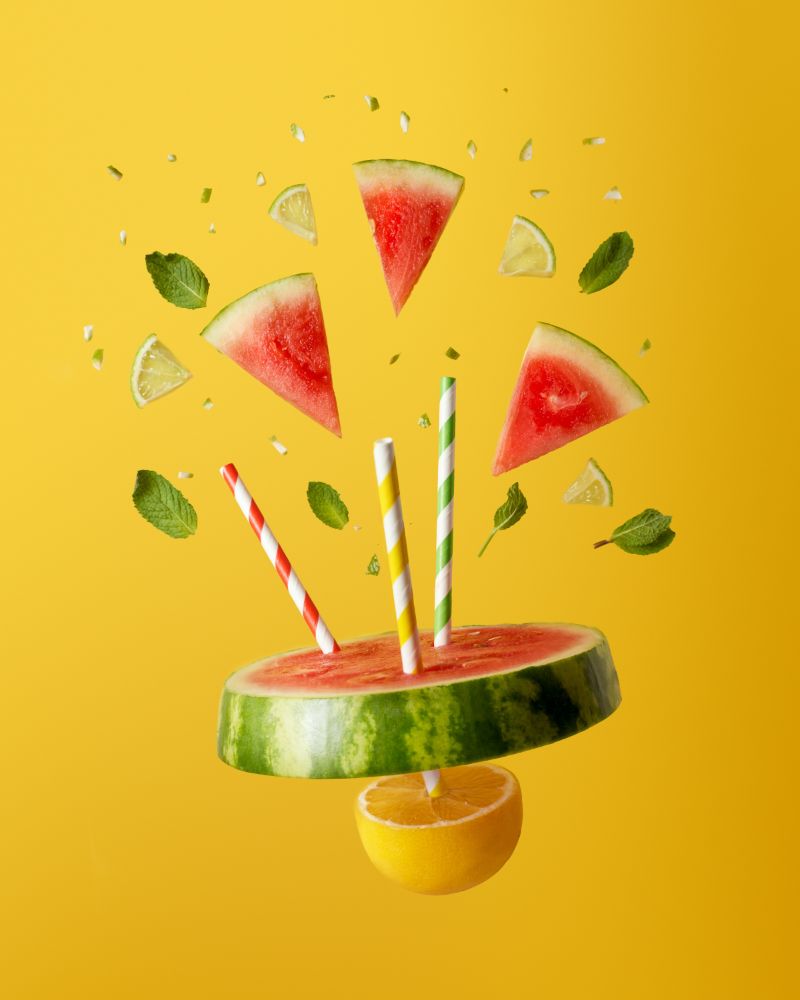 How to tell if a watermelon is ripe based on its shape
Once you've gone through all the hacks to determine whether your watermelon is ripe enough, now we can give you a hack to determine whether it is sweet enough. All you have to do is check the shape. If it is nice and round, that means that it is sweeter, while more spherical shapes mean that it is more watery and juicy. So, based on your taste, you can make your pick.
Keep the watermelon refrigerated to enjoy over a period of time