How to clean suede shoes: the right way
Suede shoes might seem a bit impractical at first since they require some special maintenance. However, they are totally worth it! They are extremely versatile, classy, and so in right now! (we also can't forget how loved they were by Elvis Presley) So to the age-old question "how to clean suede shoes", we say…easily! With the help of some household products you already have laying in your kitchen and a few tricks we are going to mention, you will never again have to worry about the state of your favorite suede shoes. Continue reading to find out the easiest ways to clean your suedes and some much-needed tips. As a bonus, we are going to show you what are the trendiest suede options for you to rock this season, as well as some high-fashion suede inspiration straight from the runway.
Suede pumps are much more comfortable than traditional leather heels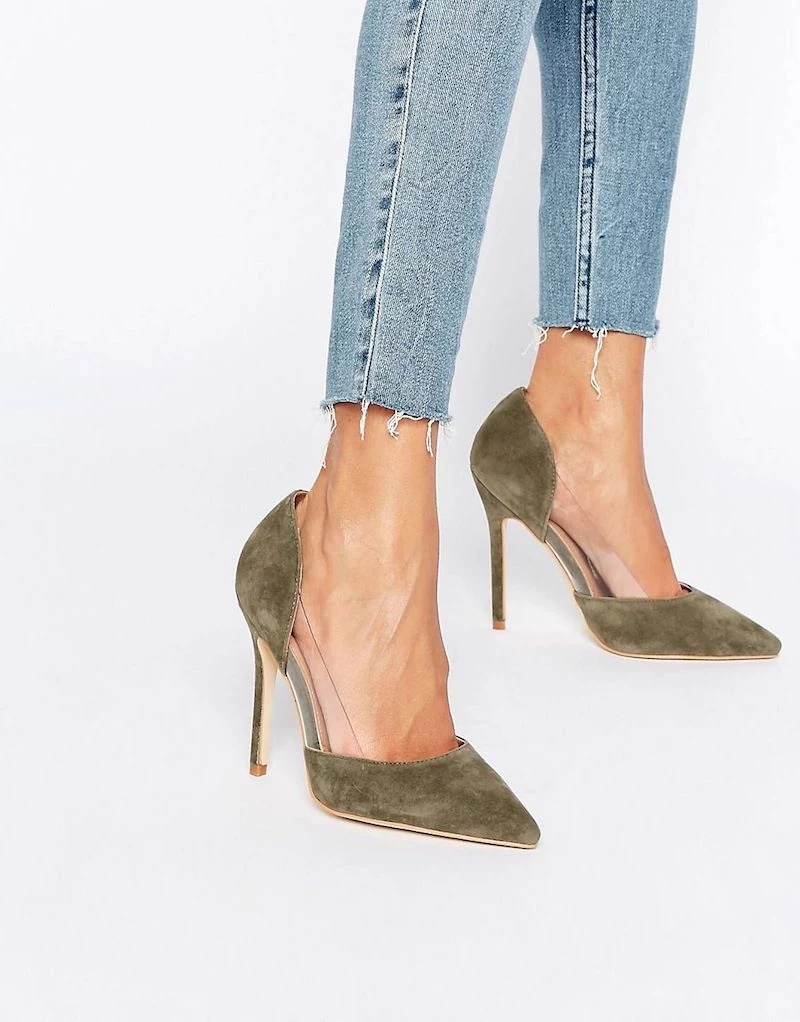 Suede is a type of leather made from the underside of animal skin, which is a popular material for fashion items such as shoes, accessories, and jackets. It is thinner and much softer than traditional leather, which also makes it not as strong and durable. Suede has a fuzzy matte finish, which feels more like cotton or another plant-based fabric. That is why many people are surprised to hear that suede is derived from animals. Another key characteristic of traditional leather is that it is waterproof, whereas suede is highly permeable, and it tends to stain easily.
Suede is a soft, matte material, commonly used for the production of fashion items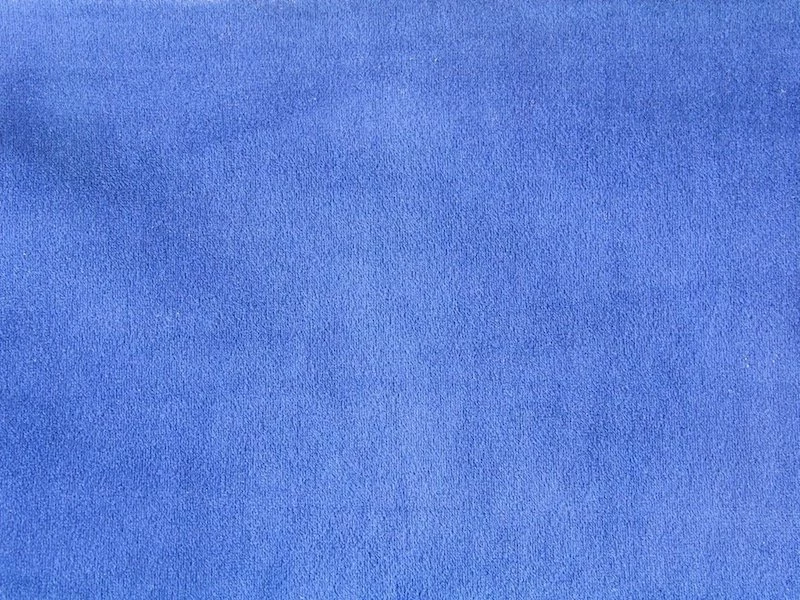 Is suede the same as velvet?
No! Many people confuse suede and velvet since they share some of the same characteristics, like their softness. Velvet, however, is made from both natural and synthetic fibers, and it has higher breathability than suede.
Suede is a more delicate material, so you have to make sure to take proper care of it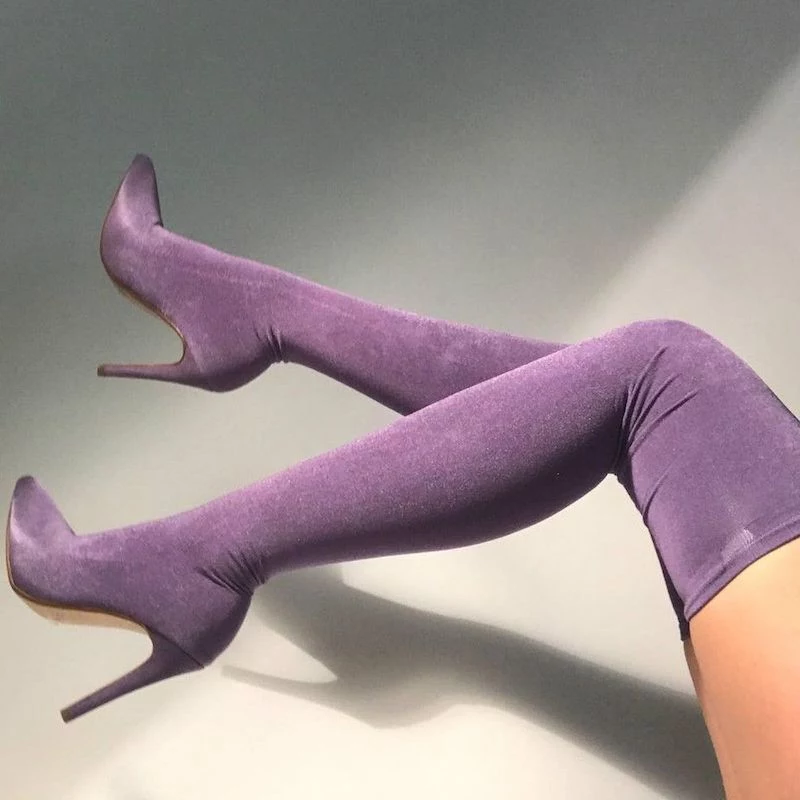 Suede details on sneakers have recently been gaining more and more popularity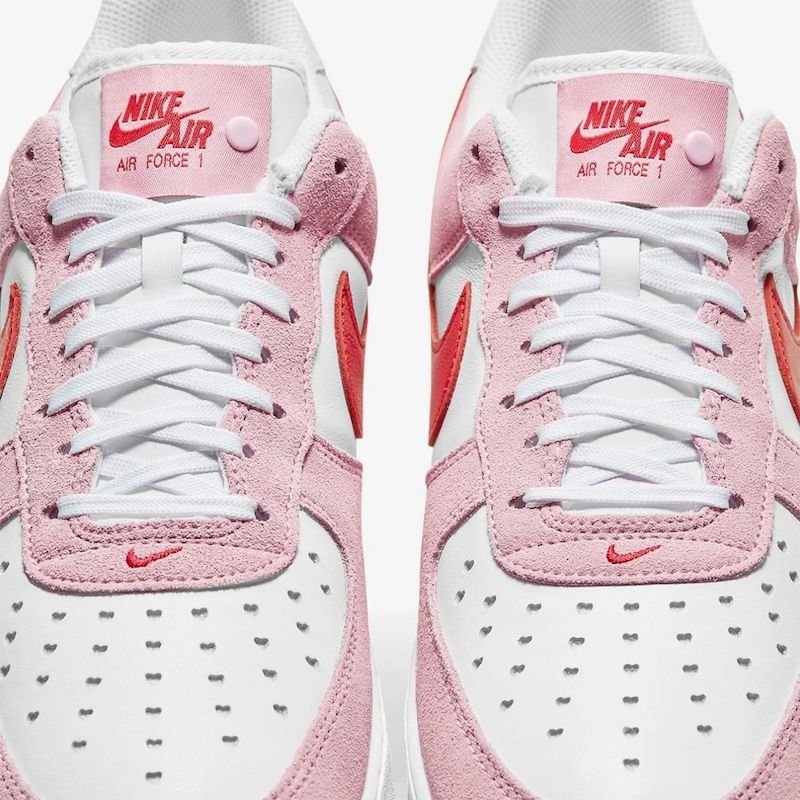 Does suede get dirty easily?
Yes! Suede is a beautiful material for fashion items, but there is a price to pay. It gets dirtier faster and is more difficult to clean. That is why suede items are not appropriate for wet climates. Water can damage the suede leather and make it darker, weaker, and less supple.
Can you wash suede shoes?
No! Real suede leather should never go close to your washing machine or any water source. As we mentioned above, mixing suede with water is a recipe for disaster. Why? You will ruin the suede material. It can lose all its colors and become stiff as a board. Suede fabric, on the other hand, is different from traditional suede leather. It is an imitation that might be able to be washed in a washing machine. Suede fabric, however, is very different from the suede we are discussing in this article. We suggest reading your labels carefully and never doing things you might regret right after!
Water damage can be characterized by darker spots on suede leather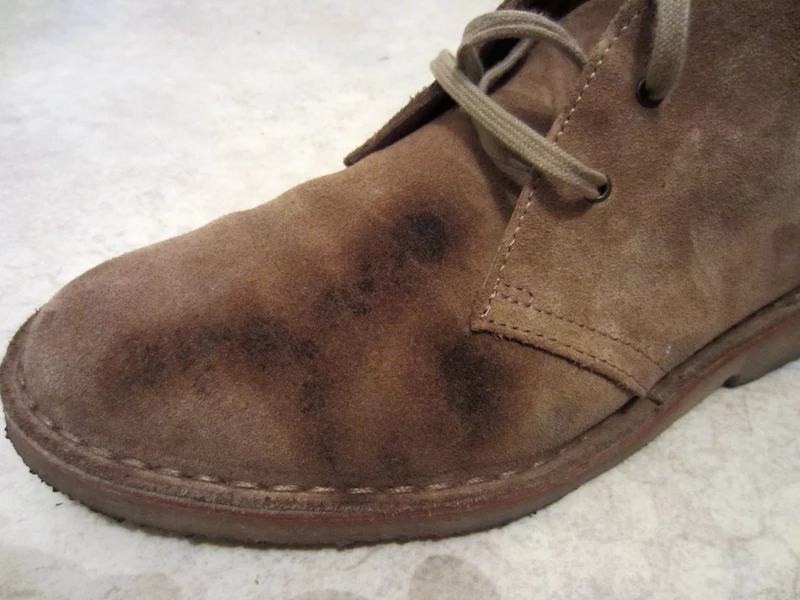 Can you wash suede shoes with soap and water?
Again, the answer is no. We are used to using water and soap as our default cleaning method for most of our belongings, so this might sound like an okay idea if you are unfamiliar with suede. We will say it again and louder for the people in the back- suede and water are deathly nemeses. They do not like each other at all!
What is the best way to clean suede shoes?
The million-dollar question! At the end of the day, shoes are shoes, they get dirty, there is no way around it. What's important is that you remember to be extra careful with your suede babies and never do any puddle jumping.  Some of the most common reasons you might need to clean your suede shoes include things like scuff marks, water stains, and good old dirt. Let's dive into the different methods of cleaning suede shoes.
Here you can clearly see the places where the suede was most impacted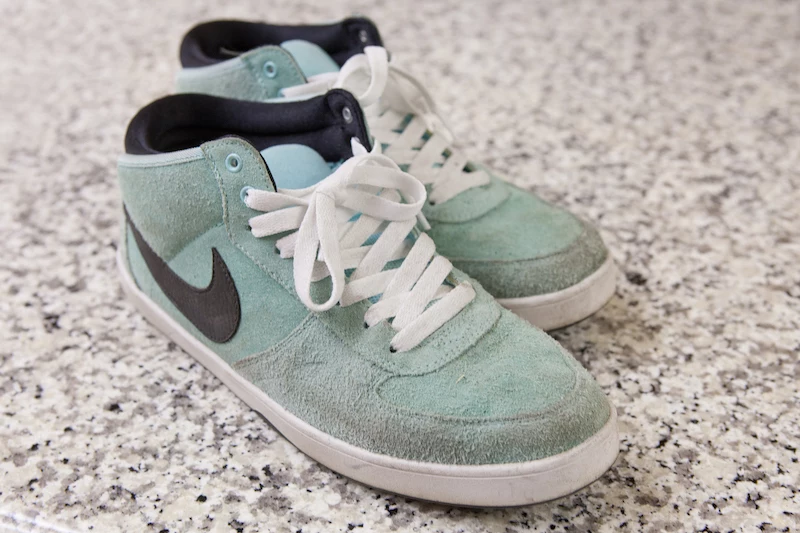 For dirt and scuff marks
What you will need:
a suede brush (you can find it in almost any department store, it will change your life!)
a pencil eraser (you can also buy a special eraser for suede)
suede protector spray (optional)
Method:
First, make sure your shoes are completely dry. Since suede is sensitive to water, it is best to treat scruff and dirt marks while the shoes are dry.
Start brushing the shoes to remove the accumulated dirt and dust. Make sure to brush in the same direction, don't go back and forth.
After that, continue the brushing more vigorously for the removal of the scuff marks. This is done because when you scuff your shoe, the suede's grain gets pressed down into the shoe. You want to lift the grain so that the scuff marks disappear.
If the marks go deeper into the shoe and cannot be fixed with the brush, try using a knife to gently lift the grain.
Pro-tip: use the pencil eraser to rub away any leftover stubborn marks. Make sure to apply pressure.
Finally, spray some suede protector spray to ensure your shoes are protected from any future marks and scuffs.
You are done!
You can find special suede cleaning kits in almost any drugstore or department store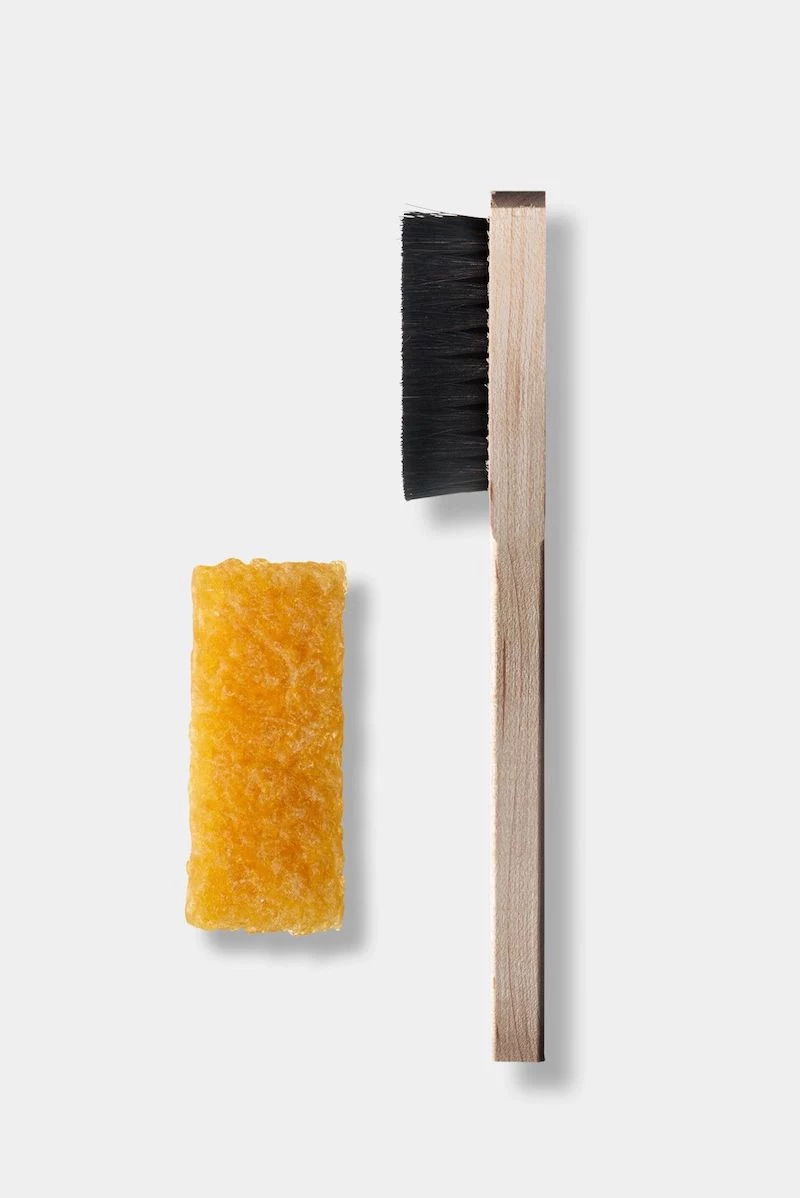 For water stains
What you will need:
a suede brush (a toothbrush will work as well)
water
a dry cloth
a pair of socks or paper towels (for stuffing)
Method:
Before we dive into the instructions, we have to talk about using water to clean water stains. We said that water is bad for suede, which it is. But used properly and in moderation, water can help clean already existing water stains. Let's see how:
First, start by dipping the suede brush in some water and evenly distributing it in the entire outside of the shoes.
Then use the dry cloth to gently soak up all the excess water.
Dab until the shoes become evenly wet and there are no visible stains.
After that, use paper towels or socks to stuff the inside of the shoe so that it holds its shape while drying.
Leave the shoes to air-dry.
Finally, after the shoes have dried, use the suede brush to gently brush the shoes and fluff up the grain to its original look.
You are done!
Using a nail file is another great hack for shaking out the suede grain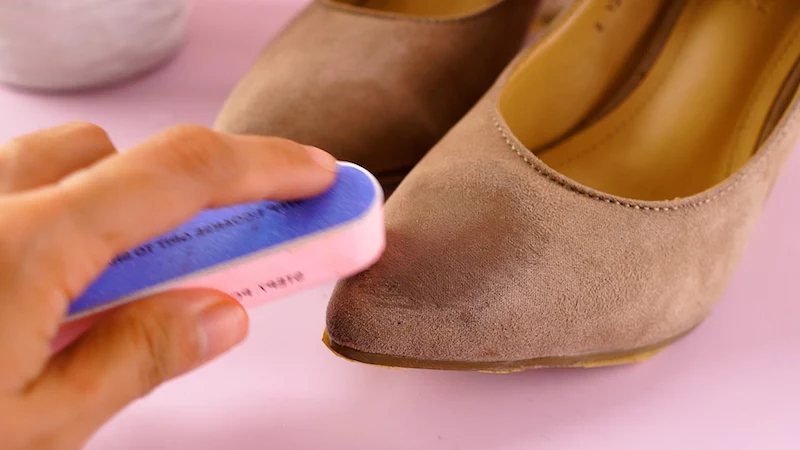 Take a look at this instructional video:
What household item can I use to clean suede shoes?
When it comes to suede sneakers, you often deal with more stubborn stains. Happily, we can find powerful suede cleaning supplies in our kitchens! That's right, household products like white distilled vinegar and baking soda are notorious for their cleaning superpowers and various uses. In our case, even the most set-in stains don't stand a chance against those two. Read along to find out how to clean suede shoes with household products:
The vinegar method
What you will need:
white distilled-vinegar
a cloth
a suede brush (a toothbrush will work as well)
Method:
Start by dipping a cloth in some white distilled vinegar.
Then use the cloth to gently wipe over the stains. It might not look like it's cleaning everything immediately, but patience is important.
Let the shoes dry completely.
After that, use a suede brush to brush the stain away. Just like magic.
If the stain doesn't come out the first time, repeat the process once again.
You are done!
Keeping your suede sneakers looking clean & fresh is child's play when you have vinegar at your disposal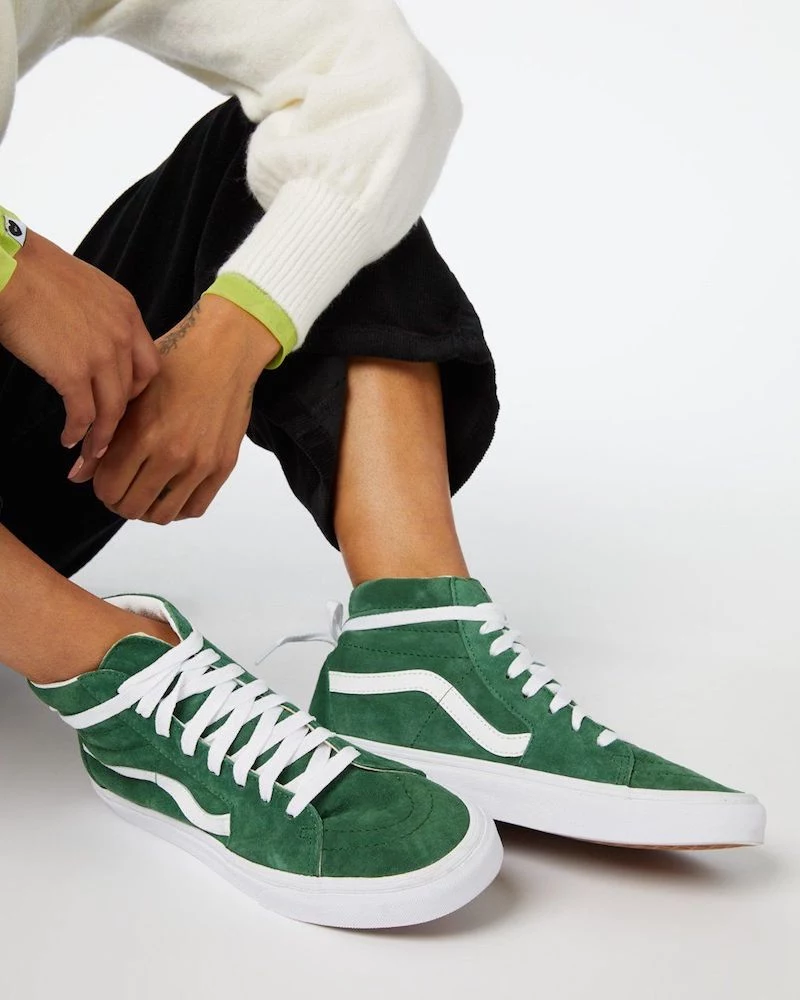 The baking soda method
Baking soda is a great choice for cleaning suede shoes because it can absorb dirt and grease. So, if you are struggling with any oily stains, read along:
What you will need:
baking soda
a suede brush (a toothbrush will work as well)
Method:
 First, sprinkle some baking soda on the stains.
Use your suede brush or toothbrush to gently rub in the baking soda.
Let the baking soda sit on your shoes for about 15 minutes.
After that, just brush it away! The oil or dirt should fall off easily.
You are done!
Baking soda is a miracle worker when it comes to cleaning, even for gentle suede leather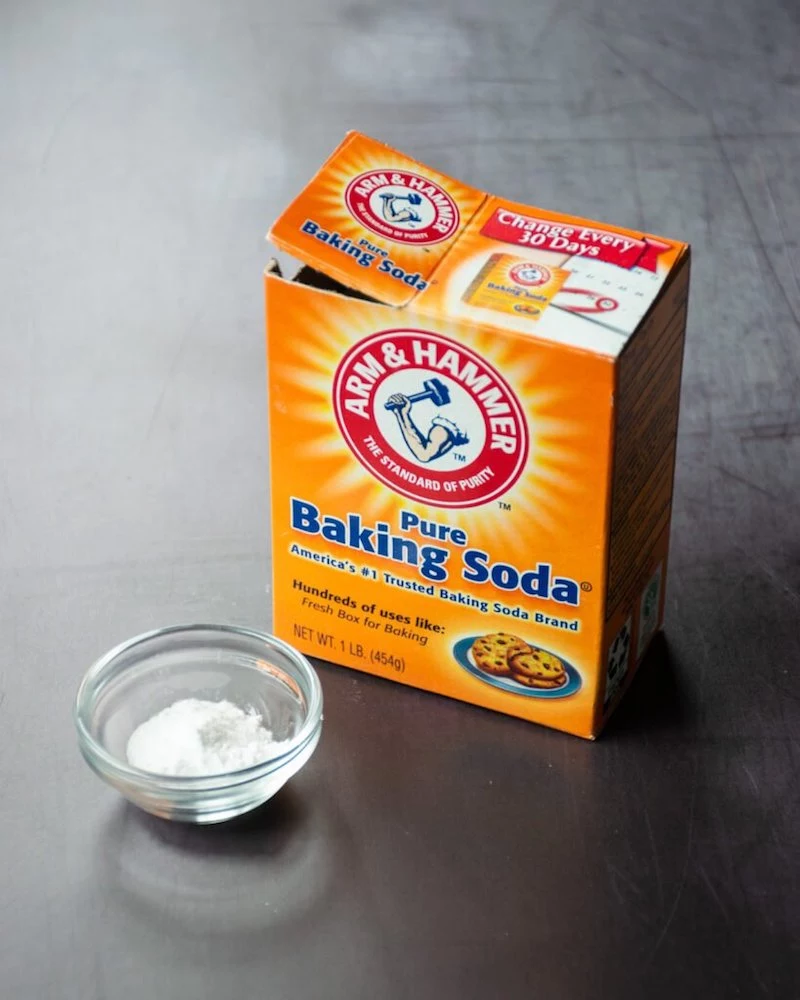 The trendiest suede sneakers for 2021
As we briefly mentioned above, suede sneakers are gaining more and more popularity. Here are some of the coolest suede Nike models that you can rock: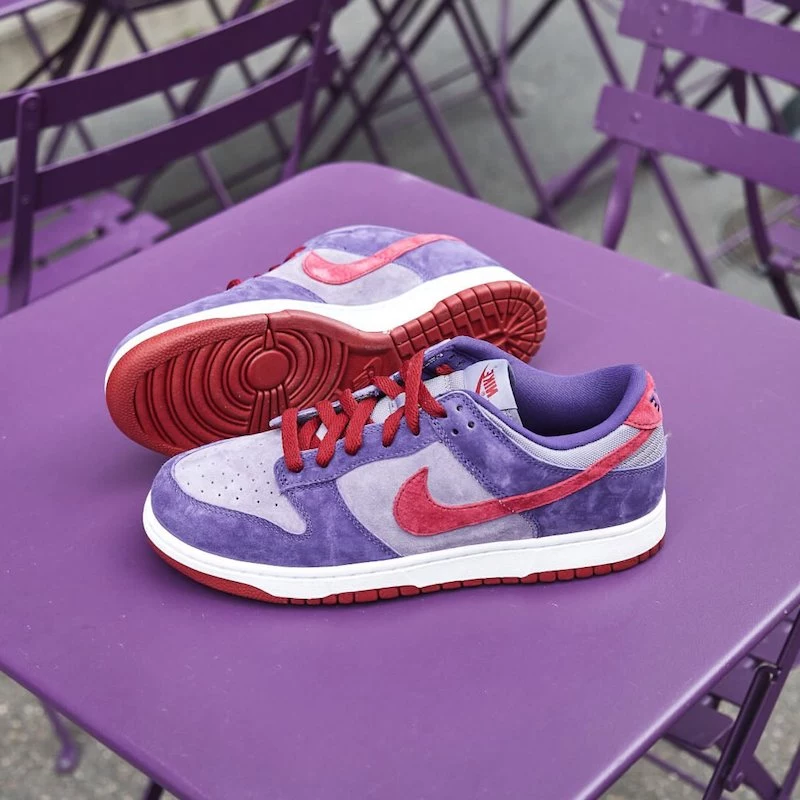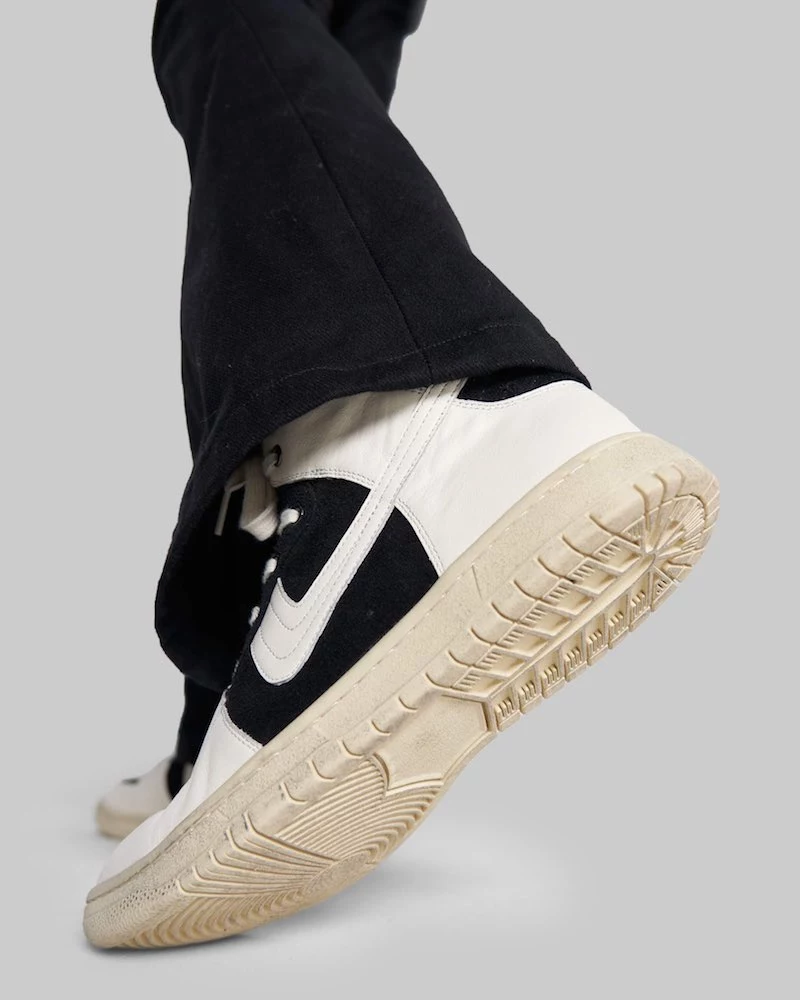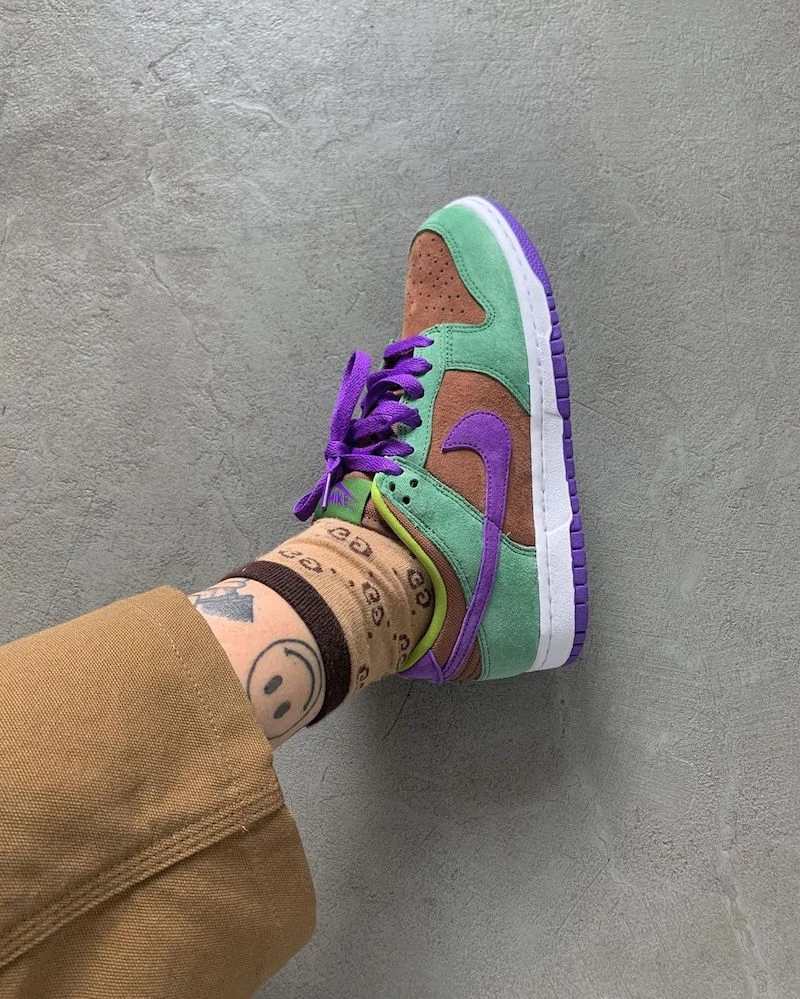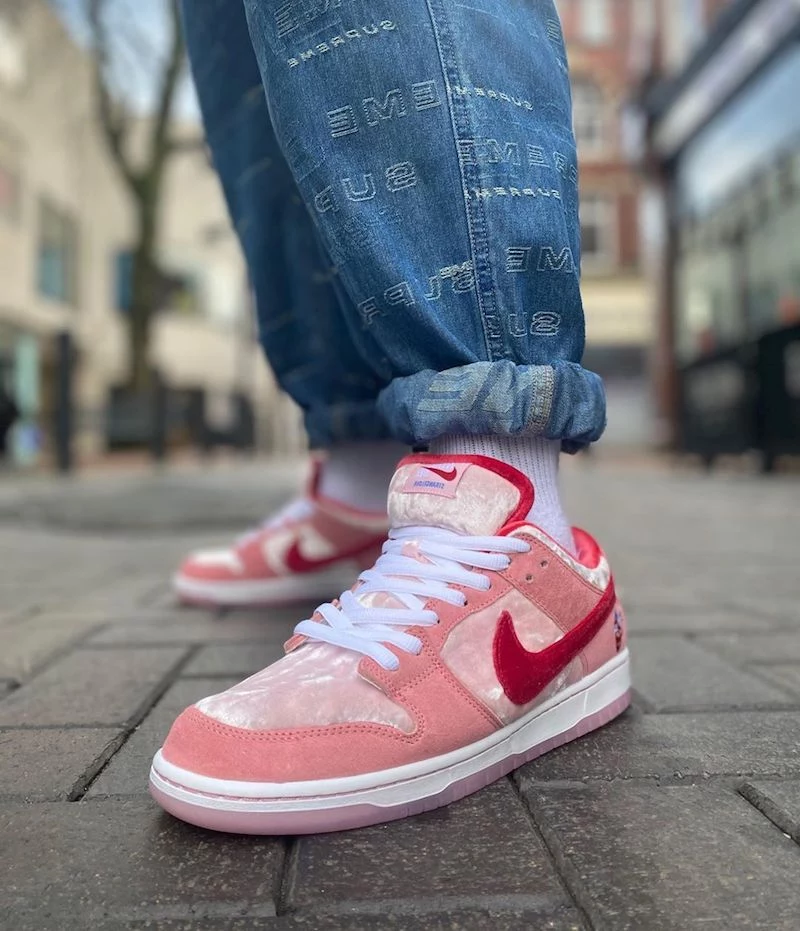 Unique suede dress shoes straight from the runaway