---
Who doesn't love some good jewelry? Whether it's DIY or store bought, it can liven up any outfit! When it comes to Pandora they have a lot of variety to choose from when it comes to types – rings, bracelet, charms. However, their most popular item is the charm bracelet. And it's easy to see why. It's cute, customizable, and it's the perfect way to express yourself through accessories. It's also a great gift idea for anniversaries, birthdays or any special occasion for that matter. If a person already has the bracelet, charms are a great present, especially when you make it sentimental. However, there comes a time with all jewelry, especially silver, when it stops looking as pretty and glamorous as it did when we left the shop. But don't fret, that is completely normal and there are many things you can do to keep it looking just as good as on its first day. All you need to know is how to clean Pandora bracelets and then how to properly maintain them.
Jewelry is a form of self-expression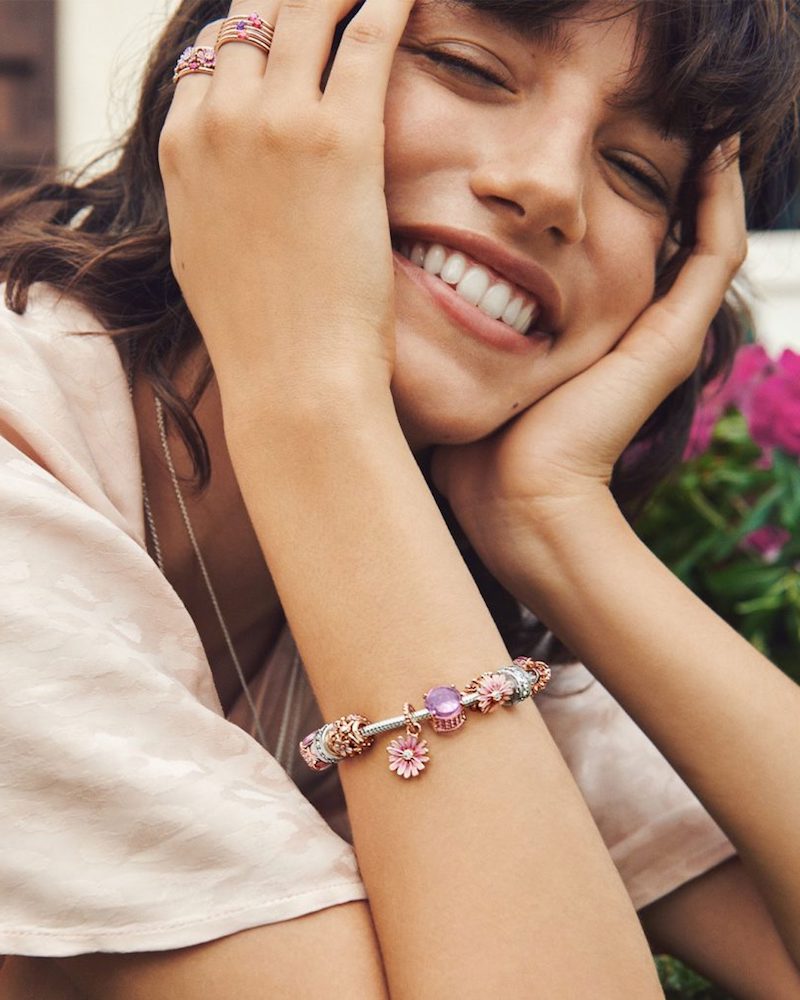 ---
Absolutely! Each hand-finished piece of jewelry is crafted from quality materials, such as sterling silver, which is 92.5% pure silver. They also offer other kinds such as Pandora Rose, which is a rose gold-plated unique metal blend, Pandora Shine consists of a 18k gold-plated metal blend and a solid 14k gold. However, the silver is definitely one of their most popular products.
Pandora is crafted from quality materials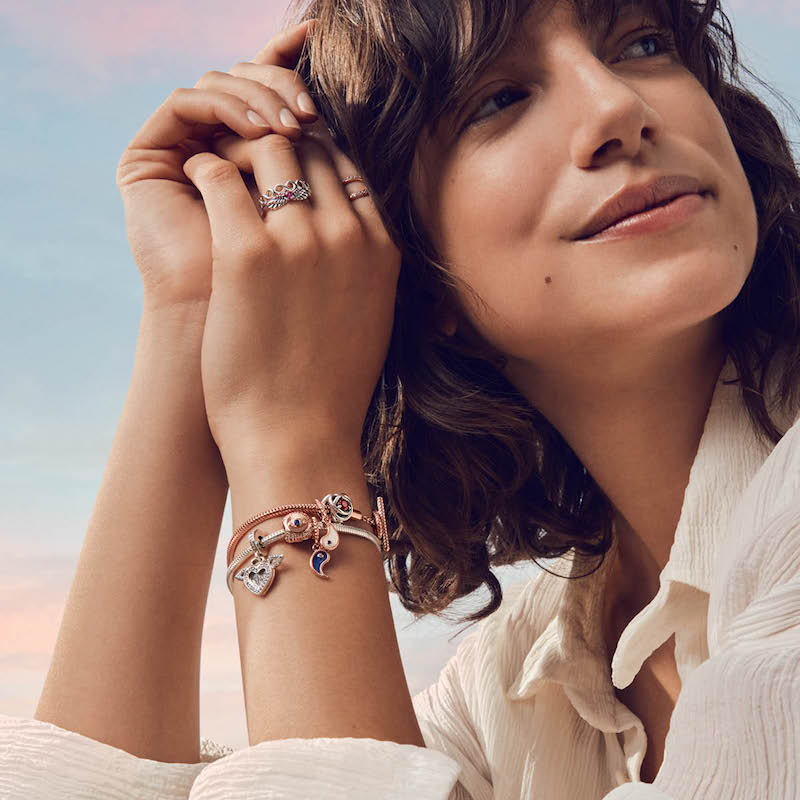 But it is normal for sterling silver to tarnish over time and look less shiny. The tarnishing process occurs when silver is exposed to sulfur-containing gases in the air. It starts to darken, and you can see visible discoloration as it reacts with the gas to form a surface layer of the so-called tarnish. This process happens even faster when the jewelry comes into contact with everyday things such as perfume, skin creams, salty air, hairspray, acidic skin pH and chlorine. However, tarnished jewelry doesn't mean it's a lost cause. You can quickly restore its original look with some cleaning.
It's normal for silver to tarnish over time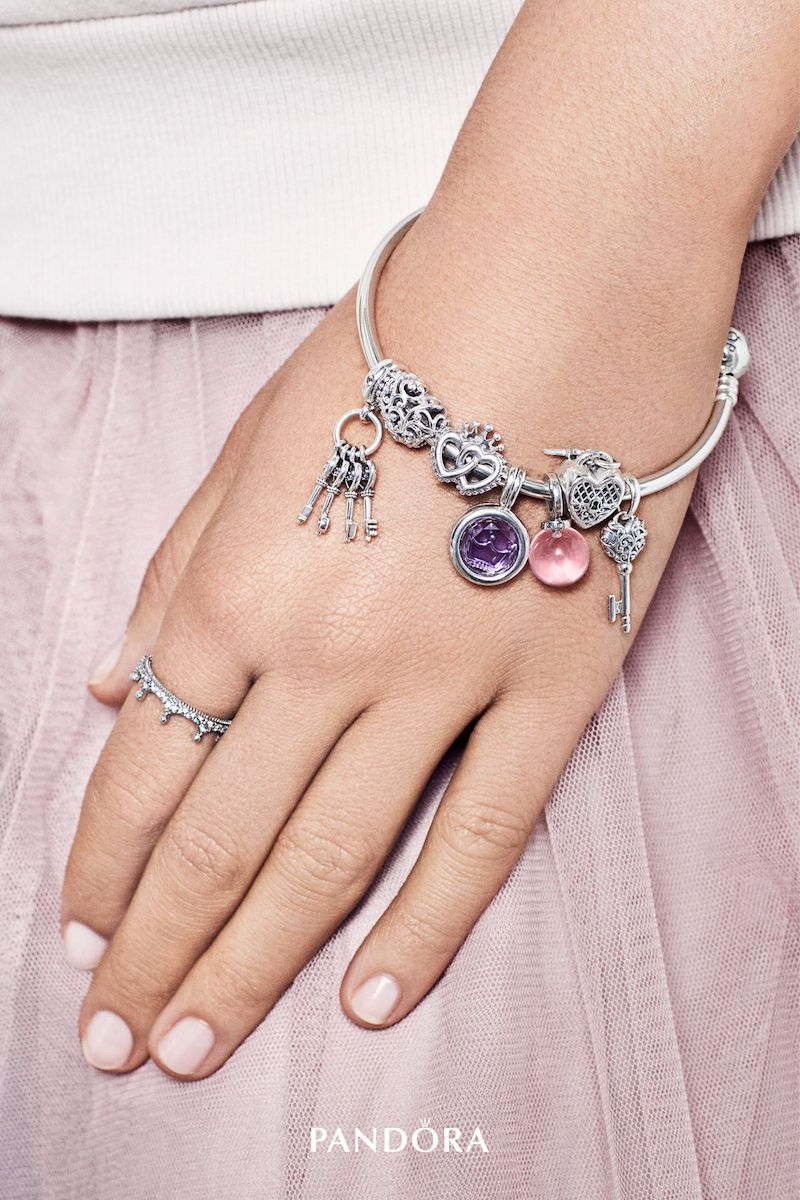 Can I Shower With My Pandora Bracelet?
As we mentioned, a lot of every day activities and things can cause our jewelry to have a shorter life span. That is why it is recommended to take off the Pandora bracelet while showering, swimming, whilst in bed or during any types of sports activities that could damage it.  It's also best to limit the bracelets contact with make-up, creams, lotions and as we mentioned perfumes.
Showering with the bracelet isn't recommended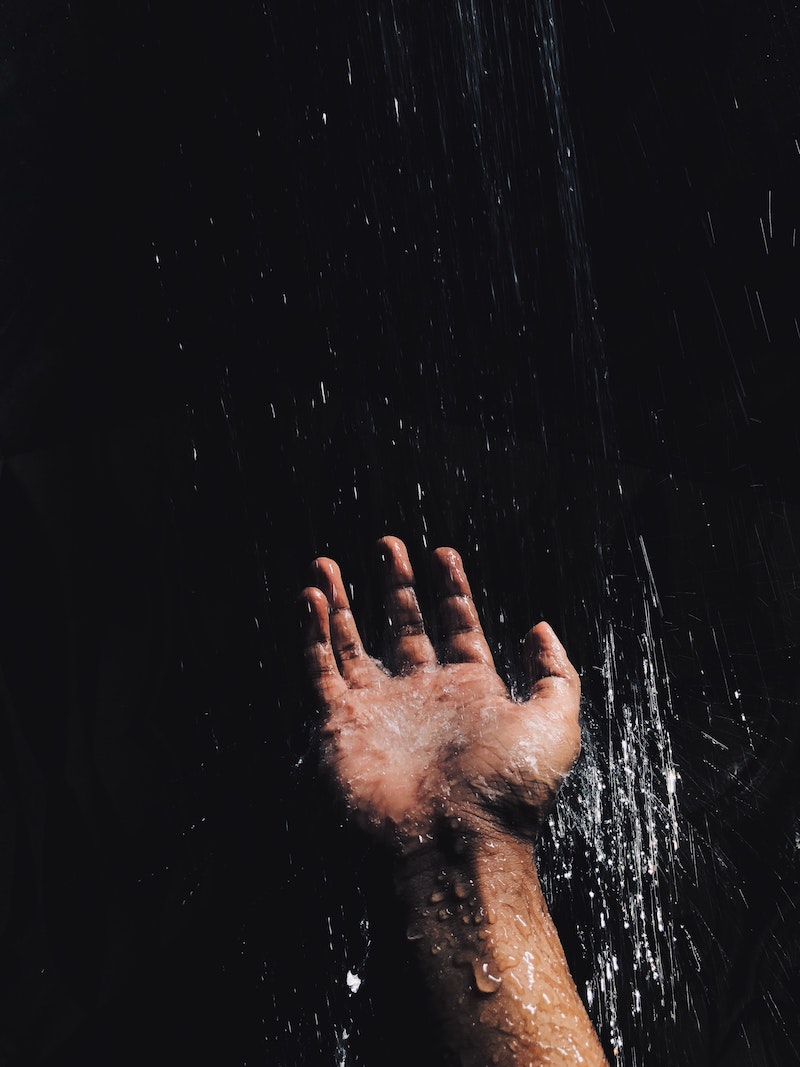 ---
What is the Best Way to Clean a Pandora Bracelet?
One of the best and easiest ways to ensure your bracelet is spotless and polished correctly is to take it to a Pandora store near you. They usually offer a complimentary cleaning service. Just take it in and don't be afraid to ask. That of course is the best way, however there are many at home methods that will also get the job done. Pandora also gives out official recommended advice on how to do it if you can't come in into the store.
Pandora offers an in-store cleaning service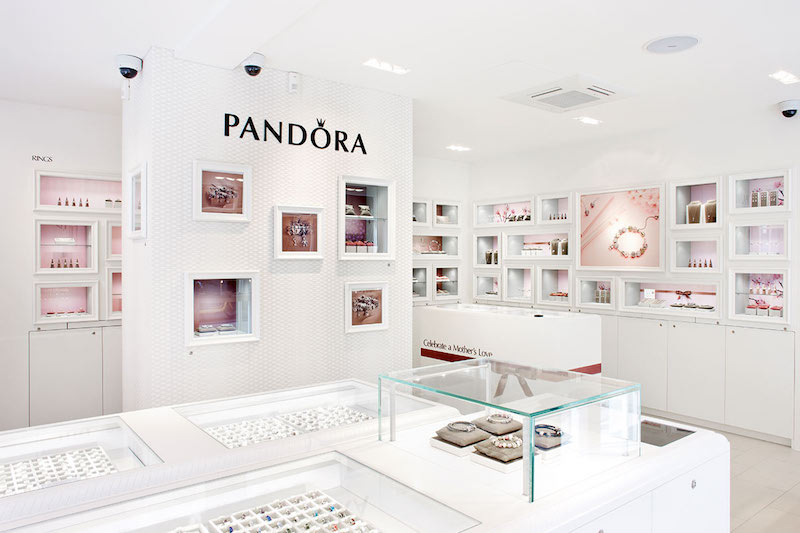 How to Clean Pandora Bracelet at Home?
If your jewelry is looking quite tarnished and in need of a good clean, it's probably time to give it what it wants. So, let's learn how to clean Pandora bracelet at home with these super simple yet effective hacks!
Beautiful jewelry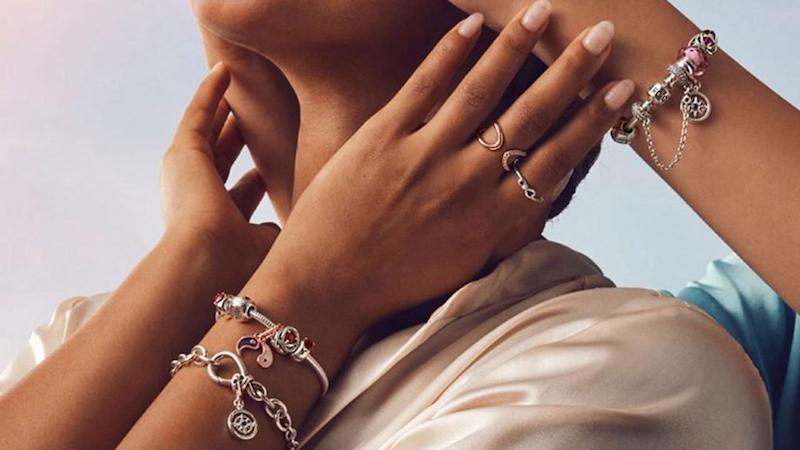 Water and Dish Soap
This method is Pandora approved! All you need are 4 simple and common items that can easily be found in your house.
Items:
Mild Soap
Lukewarm Water
Soft Toothbrush
Bowl
Cloth
Polishing cloth
Method:
Pour a small amount of the mild soap into a bowl of lukewarm water.
Use a soft toothbrush to clean the nooks and crannies. Toothbrushes are a great for cleaning jewelry with intricate details, which is otherwise harder to clean.
If the dirt is persistent, soak the jewelry in a clean bowl with soap and warm water.
Remove the bracelet and dry it with a soft cloth.
Polish with a polishing cloth.
Keep in mind that this is not recommended for pieces that include cultured freshwater pearls, as is may damage them.
Dish soap and water is the recommended method by Pandora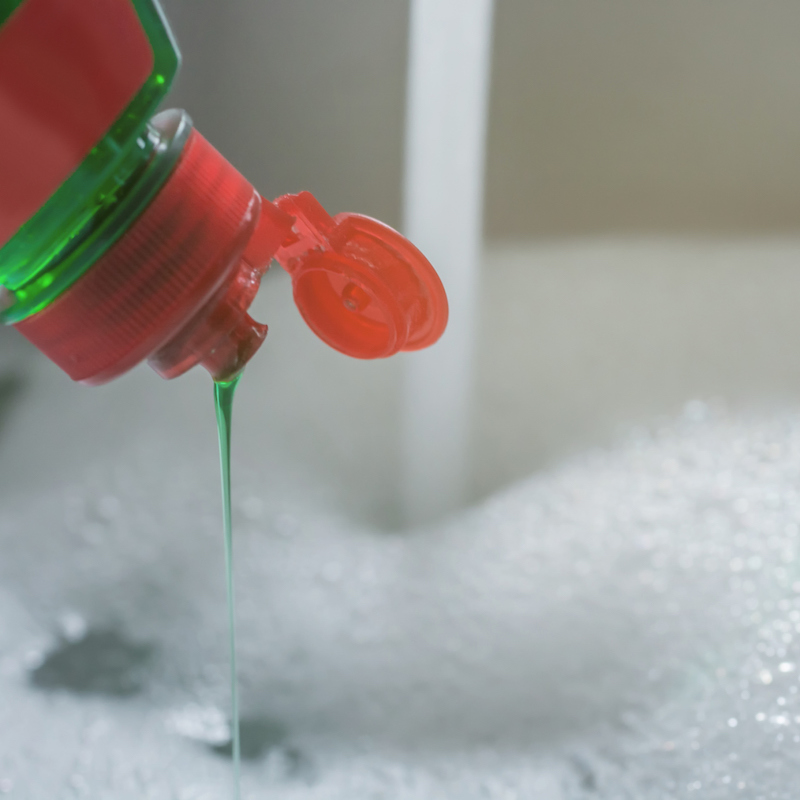 Baking Soda & Vinegar
Baking soda is a powerful cleaning agent on its own, but when hand in hand with vinegar, it's nearly unstoppable. This power combo is a staple for cleaning. Pandora bracelets included. This method is just as simple and easy and will have similar results.
Items:
1 cup Boiling Water
Bowl
1 tbsp Baking Soda
Foil
1 tbsp Salt
1/2 cup White Vinegar
Cloth
Polishing cloth
Method:
Line your bowl with some foil and add the baking soda and salt.
Slowly add in the vinegar. It should begin to fizz.
Mix until the baking soda and salt are fully dissolved.
Add the boiling water.
Use thongs to gently place the jewelry into the bowl and leave it to soak for 30 minutes.
Remove from bowl and dry it with the cloth.
Polish.
Baking powder is a strong cleaning solution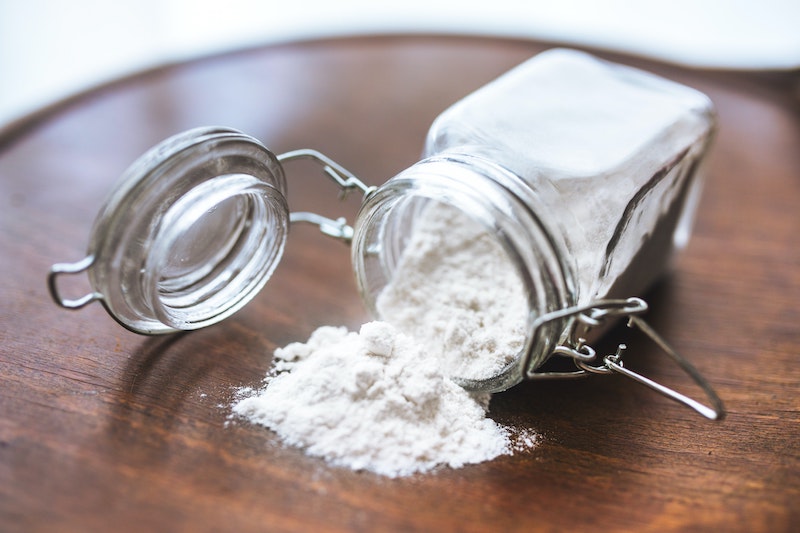 Toothpaste
Another household item you can use to clean your bracelet is toothpaste! Another universal cleaning solution.
Items:
Toothpaste
Toothbrush
Water
Method:
Put a small amount of toothpaste onto the brush.
Rub it all over the Pandora bracelet, taking particular care in the more tarnished areas.
Let it soak in the toothpaste for a couple of minutes.
Use clean water to wash it off. Take care to remove all traces of toothpaste, as it is abrasive.
This method is not recommended if your charms have gemstones on them, as it could potentially damage them.
Do not use toothpaste on charms with gemstones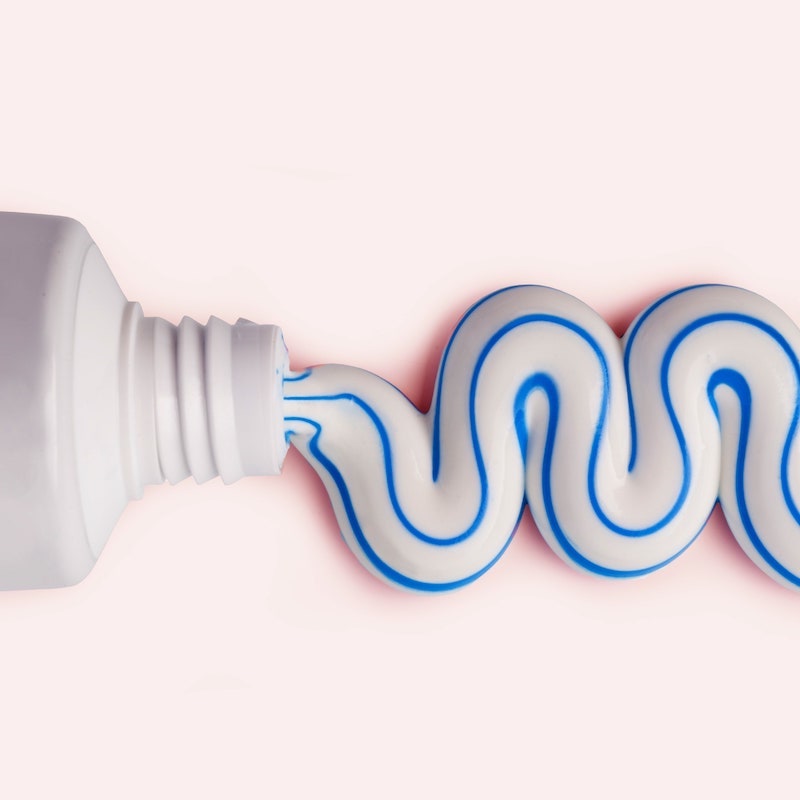 Polishing Cloth
Pandora recommends polishing your Pandora jewelry frequently with a soft polishing cloth to maintain the shine. You can buy the Pandora Care Kit to properly clean your jewelry. The kit comes with its own instructions.
Pandora offers its own cleaning kit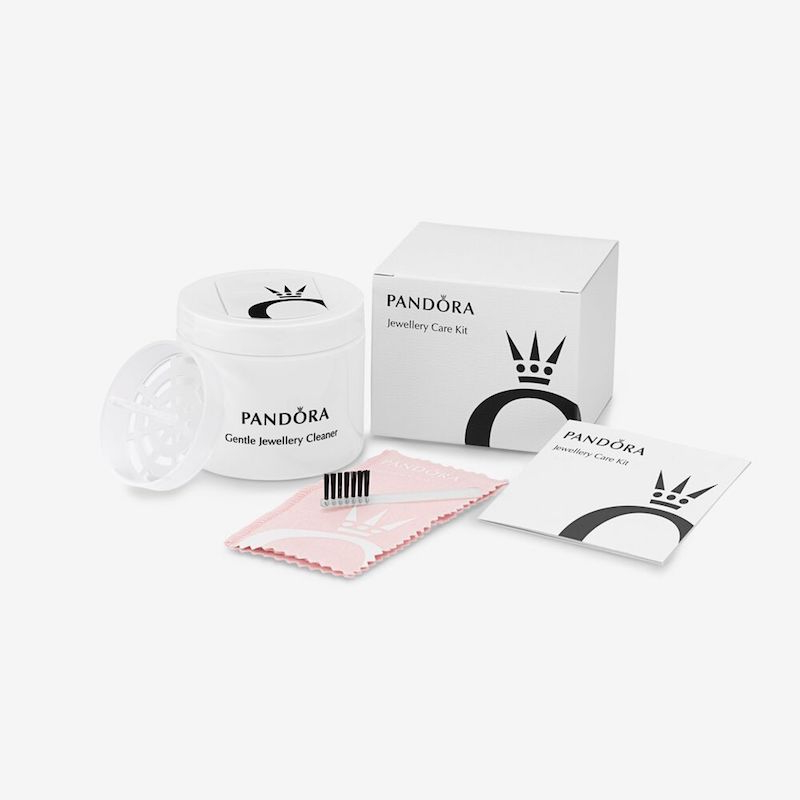 How Should You Store your Pandora Bracelet?
Presentation Box
After you've taken such great care to clean the bracelet, it's important to know how to store it properly. The first thing you should know is to not store your bracelet in the presentation box! They are not  anti-tarnish, and keeping it in this box can even cause it to tarnish faster.
The presentation box is just for that, but not for long term keeping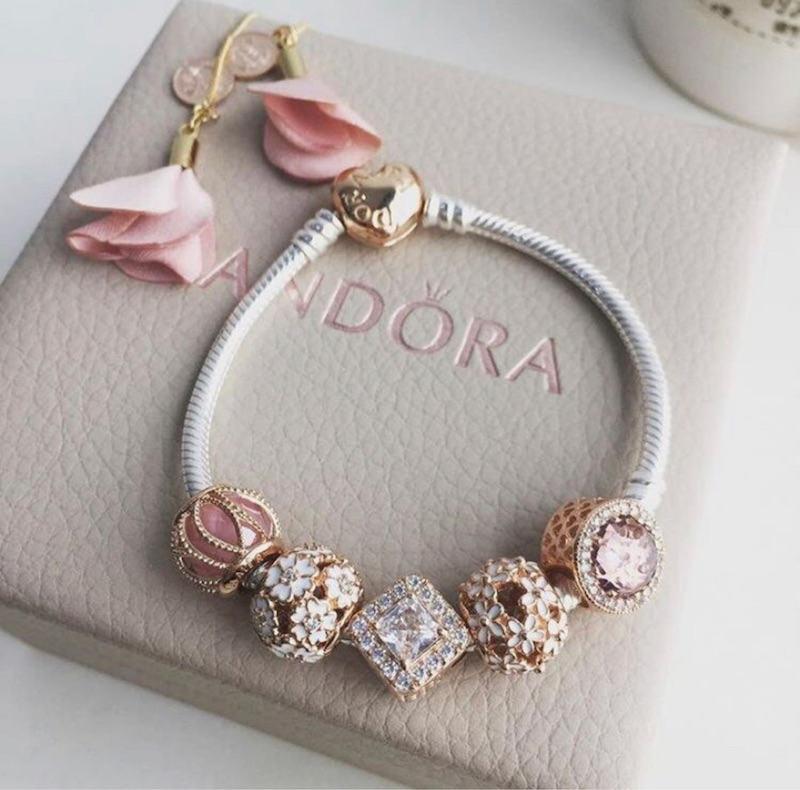 Humid places
Even though it may seem obvious, you most certainly shouldn't store any of your jewelry where it's humid, such as the bathroom. Moisture speeds up the tarnishing process.
Anti-tarnish boxes
So, where should we keep it? The best decision is if you have an anti-tarnish jewelry box or a pouch. Pandora doesn't sell such things, however there are many on the market you can check out. It's a safe and sure way to ensure a longer period without tarnishing, and is a great idea for any silver jewelry you own.
Anti-tarnish pouches are a good option if you don't have a lot of jewelry for a whole box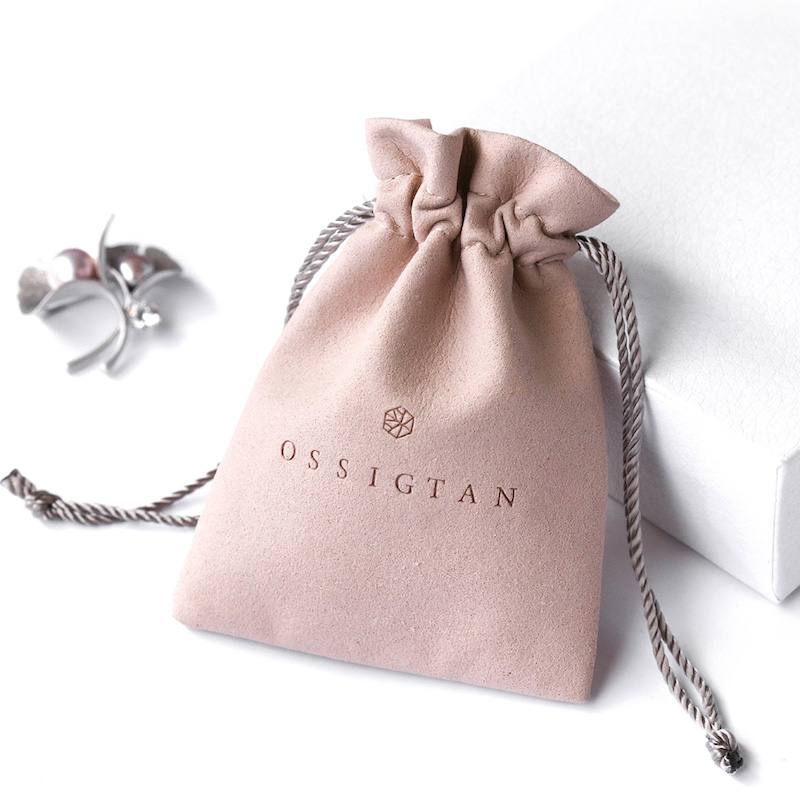 Ziplock Bags
You can also keep Pandora bracelets sealed in a zip-lock bag. It may sound silly, but since they are airtight, it's a great place to store them. However, keep in mind to store the pieces in each of their own individual bags to prevent scratching.
Regular jewelry boxes
Store them in a regular jewelry box that has an anti-tarnish strip, or you can just put a silica gel packet inside it for extra moisture absorbance.
A regular jewelry box works well if it has an anti-tarnish strip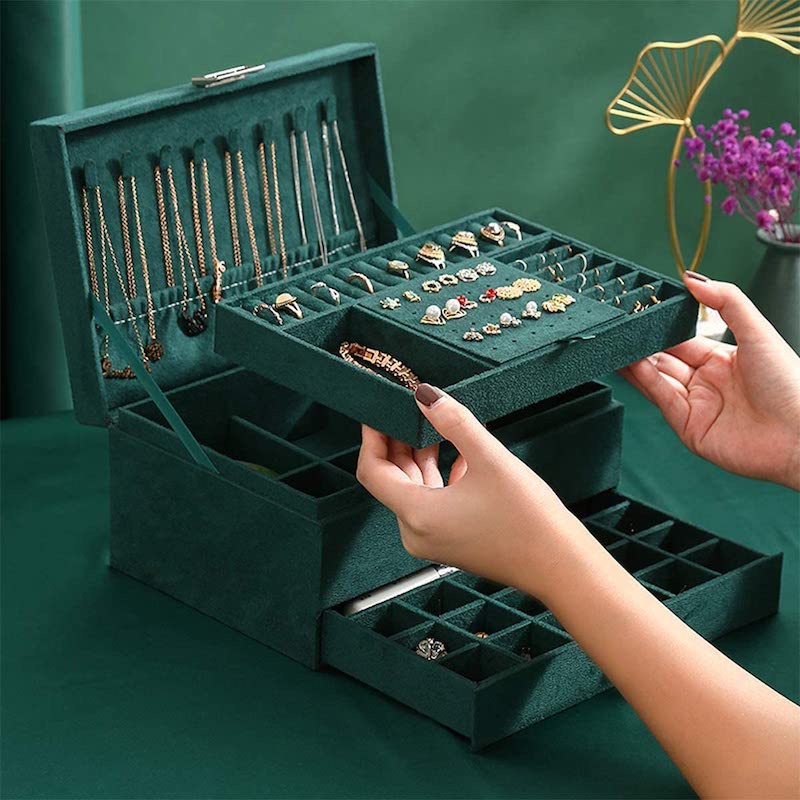 Taking proper care of your jewelry is the best way to ensure it will have a long life. Every day wear and tear happens, so don't worry too much. As long as you make sure to maintain and know how to clean Pandora bracelet properly from time to time, it will look brand new with minimal efforts!
You can easily clean off tarnish