How to clean a mousepad in a few easy steps
Computers have become such a vital part in our lives. Can you imagine your life without one? Or without your smartphone? The answer is probably "No!". Since the global pandemic took over the world, more and more people have resorted to working from home. Naturally, when you work from home, you need to have your own office space. You need a desk, a comfortable chair and a nice computer set up. In order for this set up to be work ready, you definitely need a good keyboard, mouse and mousepad. All three of these things, however, can become quite dirty. Especially, if you use them for at least 8 hours a day, every day. So, today in this article we are going to show you how to clean a mousepad in a few easy steps.
We all need a good office set up when working from home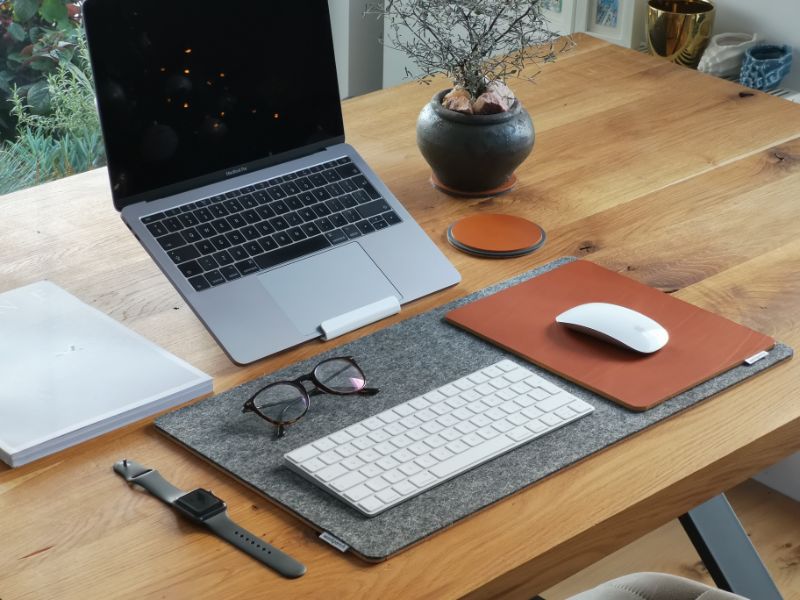 How to clean a mousepad?
Everyone who has an office set up at home, needs a mousepad. Working with your mouse is so much easier when you have a mousepad. It makes it easier for your mouse to be moved. Otherwise, your cursor will move frantically and will be harder to control. So, if you still haven't gotten a mousepad, now is the time. As we all know, being in fornt of the computer all day long can be a challenging task. You can find yourself constantly snacking or drinking something. That is exactly why, your mouse, keyboard and mousepad need regular cleaning. Today, we chose to talk specifically about the easy ways to clean your mousepad.
Keep your mousepad clean with these easy tips and tricks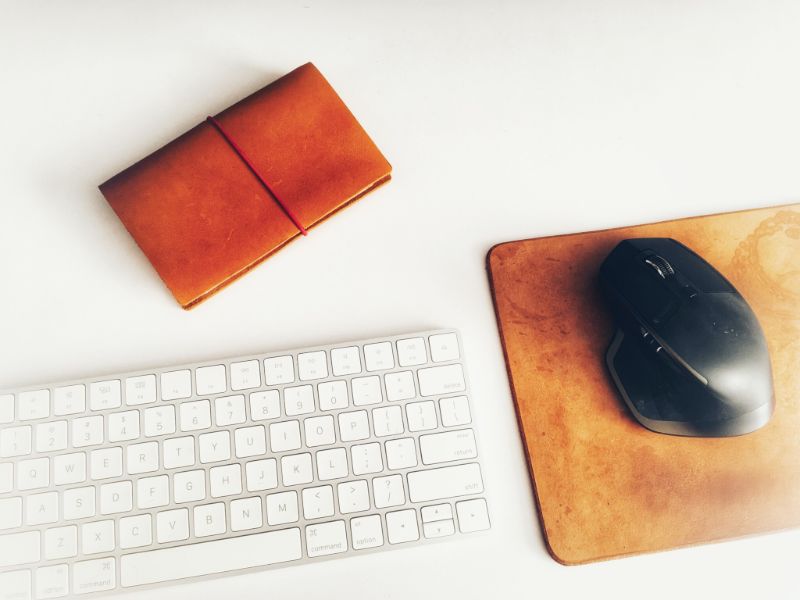 How to wash a mousepad made of cloth or felt?
These are the most widely spread types of mousepad, which are perfect for home use. What's more, their upkeep is quite easy. Here's what you are going to need in order to be able to keep them clean:
water
mild dish soap
cleaning brush
dry towel or cloth
And now here are the steps you need to take:
Fill your bathtub, sink or any container, big enough to fit the mousepad in, with warm water.
Add a few drops of the mild dish soap and stir gently so that the dish soap is able to dissolve.
Soak the mousepad into the water until wet.
Grab a cleaning brush and scrub away all the dirt and spots you see.
Take the mousepad out of the water and rinse it thoroughly with warm water until all the soap is washed away.
Use a dry towel or cloth to remove the excess water.
Then, place it on top of the towel or cloth and let it dry.
Do not use the mousepad before it is fully dry or you risk damaging your mouse.
This is probably the easiest method you can use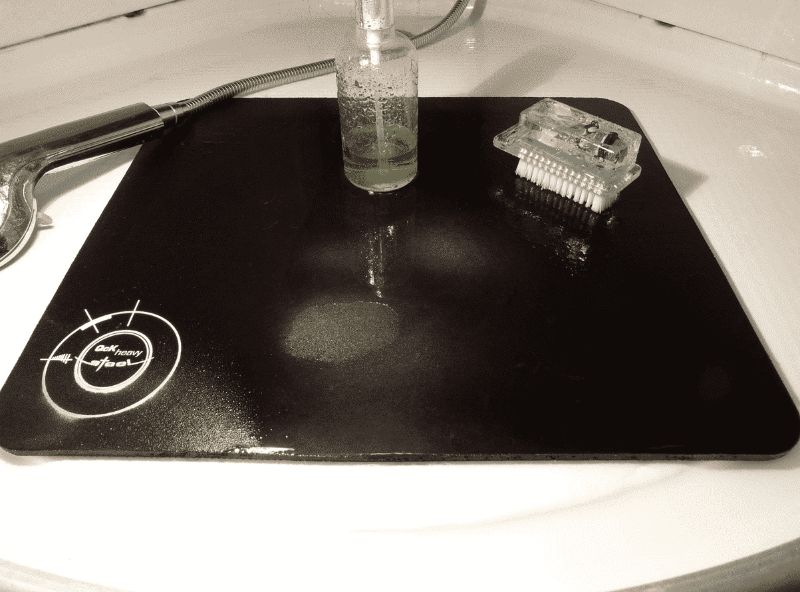 How to clean an RBG mousepad?
First off, let's start with what is an RBG mousepad. These pads are mostly use in gamin PC set ups. The difference between them and regular mouse mats, is that they are made of highly reactive fabric, which allows for greater precision when playing games. The other difference is that they have gorgeous and fun RBG lights, which light up your gaming desk. As we all know, gamers are crazy about lighting, so these mousepads are especially popular with them. However, because of the lights and the fact that they need to be connected to the computer via USB for power, these mousepads need special attention when dirty.
RBG mousepads can be reactive and can enhance your gamin experience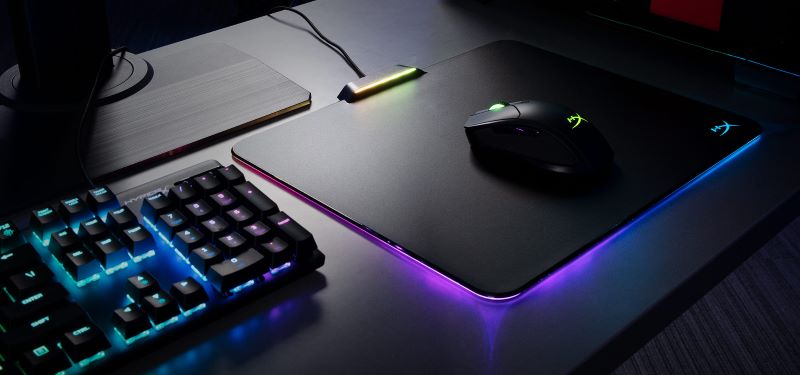 What to use for an RBG mousepad?
clean microfiber cloth
warm water
mild dish soap
How to clean it?
In a bowl mix water with a few drops of the dish soap.
Soak the microfiber cloth into the water and remove as much excess water from it as you can.
Disconnect the RBG mousepad from your computer and wipe it thoroughly with the microfiber cloth. Wipe only the fabric side of it!
Then, rinse the soap off the cloth thoroughly and drain as much of the water from it as you can.
Wipe the mousepad with the clean cloth until all of the soap is removed.
Place the mousepad on a flat surface with the fabric side up and allow it to dry fully before connecting it to your PC again.
Your mousepad can also show your character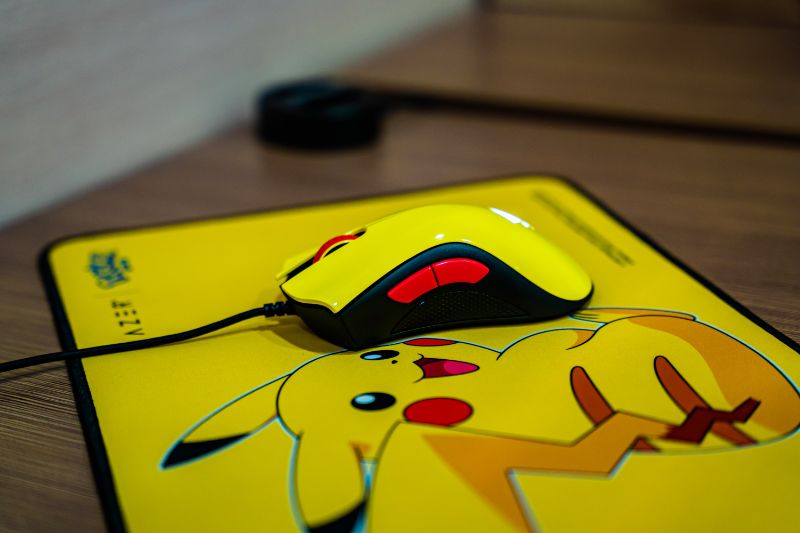 How to clean a Cordura mousepad?
Cordura mousepads have been on the market for a while, but it seems like they are taking over. Cordura is very durable material, which is often used for luggage, backpacks and military wear. The good news is that because of its durability, it is fairly easy to clean.
Here's what you need:
clean dry cloth (microfiber cloth is the best option)
warm water
mild dish soap
spray water
How to clean it?
Fill a spray bottle with warm water and add a few drops of the mild dish soap in. Gently shake until the dish soap is dissolved. Don't shake too much, though, because you will just get a ton of foam on top. This mixture can be used multiple times.
Spray the Cordura mousepad with the water and dish soap mix and wipe gently with a clean dry cloth.
Rinse the cloth thoroughly and drain all excess water. Then, gently wipe the mousepad again, so that the dish soap is removed from its surface.
Allow the mousepad to dry for at least a few hours and you are all set!
Make sure your mousepad is fully dry before you start using it again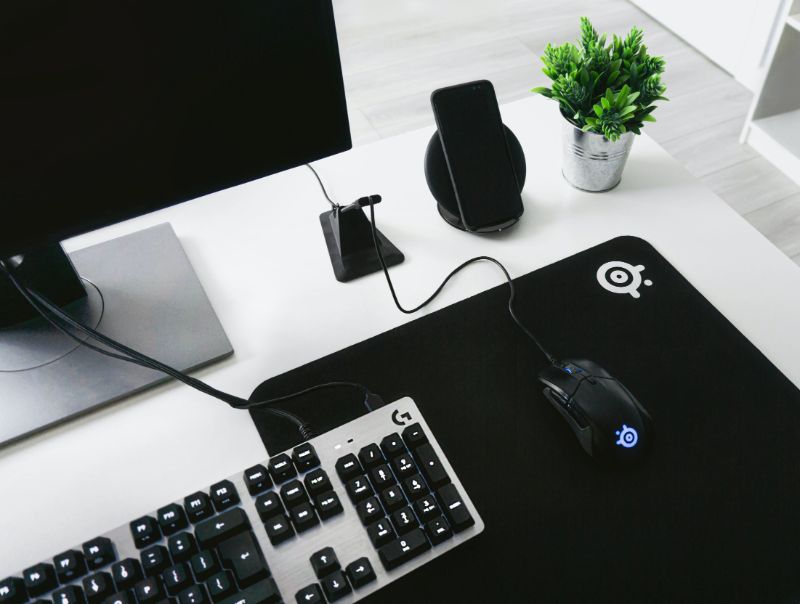 A few things to know before you start cleaning your mousepad
Always let your mousepad dry fully before using it again. Otherwise, you risk damaging your mouse by getting water or moisture inside it.
If your mousepad is interactive, always remember to disconnect it from its power source before cleaning it. Otherwise you risk damaging the mousepad and you might even get electrocuted. So, be extra careful!
When using a cleaning brush, make sure it is soft and brittle to avoid damaging the mousepad. What's more, don't scrub too hard.
It is best to use a microfiber cloth for better cleaning of the mousepad.
Can you wash your mousepad in the washing machine? The answer is yes if it is one, made of cloth, otherwise we advise strongly against it. If you decide to put it in the washing machine, make sure you are using a very mild detergent. Also, set the temperature on low degrees and don't tumble dry!
Take good care of your mousepad, after all it is a big help to you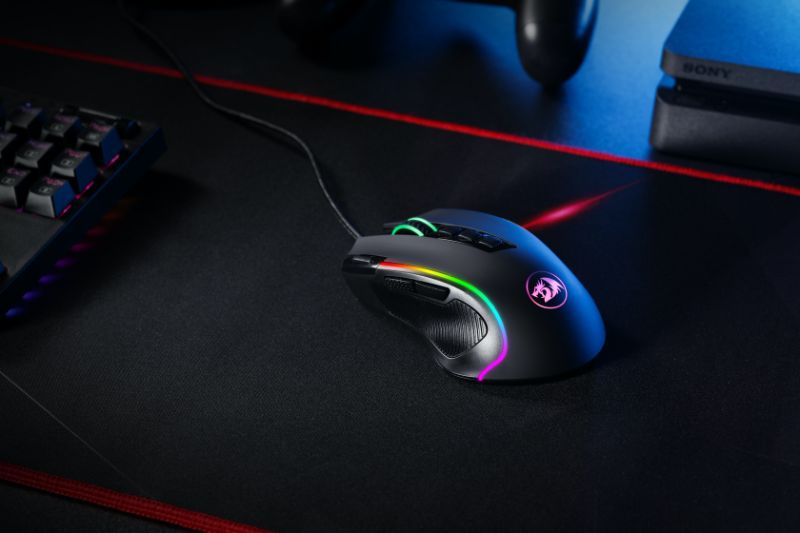 This carpet like mousepad is so cute and full of character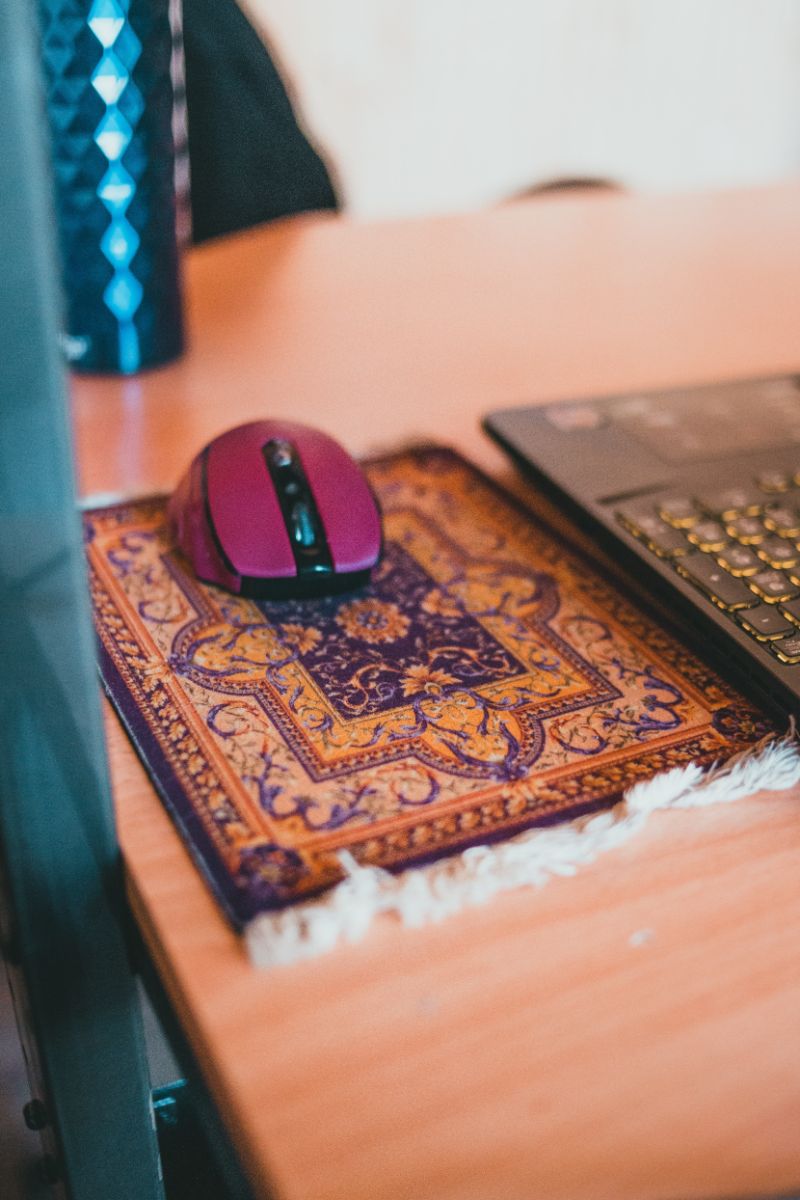 You can even use one large pad for your whole set up
Make sure the friction between your mouse and your mousepad works well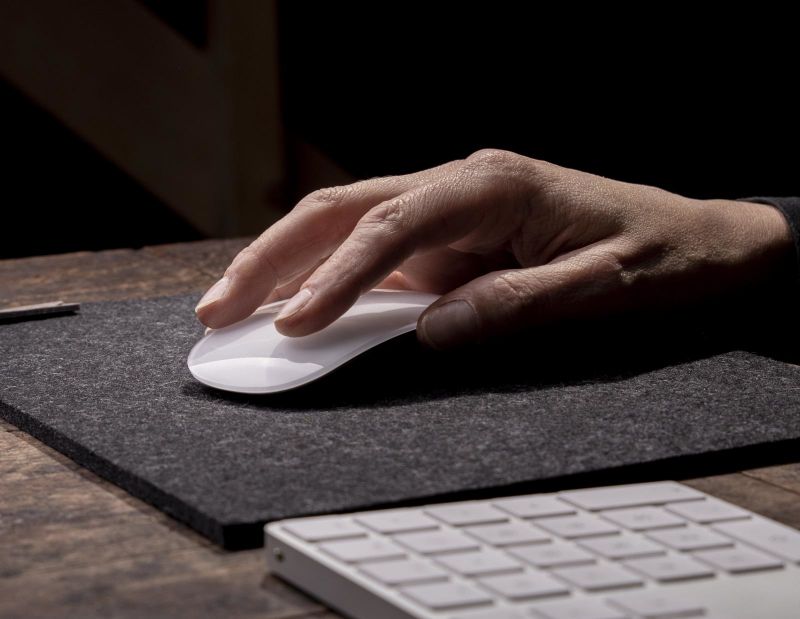 Leather mousepads might be a bit more difficult to upkeep, but they are so classy and elegant