Fall's Finest: 6 Cozy TV Shows to Stream This October
October is the perfect month to cozy up at home and catch up on some TV shows. Pair that with a warm hot cocoa and a knitted blanket, and you have the perfect recipe for a cozy night in. In this article, we will share with you the best TV shows to put you in that fall mood. Even if you have seen some of them already, October is the ideal time for a rewatch. And no matter what genres you like, you will surely find something interesting on this list! So, without further ado, here are the coziest TV shows to stream this October:
Let's take a look at the coziest TV shows to stream this October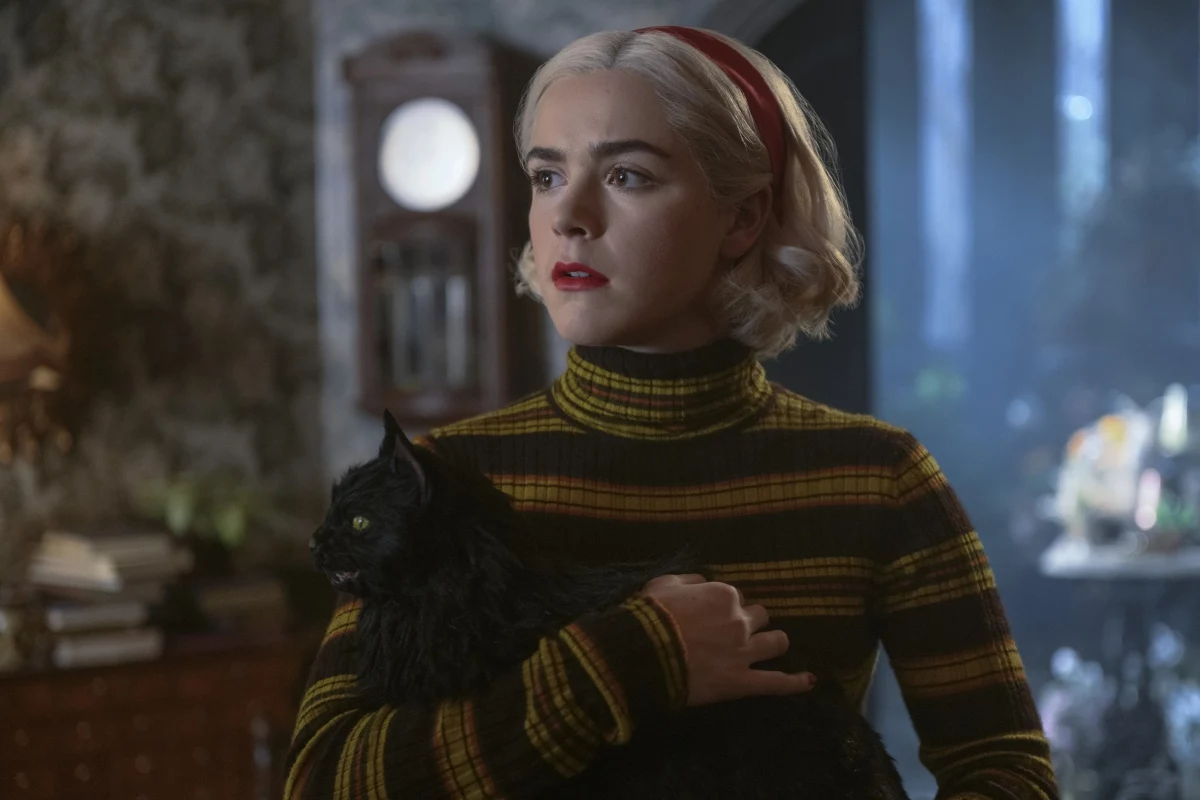 Fall's Finest: 6 Cozy TV Shows to Stream This October
#Friends
Friends is an absolute classic, and for a good reason. Not many TV shows bring the energy, nostalgia, and fun like Friends do. So, this show is an absolute must during October. The best part is that you can play any episode from any season, and you are destined to have fun. The 90s energy is undisputed, and just by looking and Rachel, Phoebe and Monica's outfits, you can get a lot of fall inspiration. Our advice? Make sure to watch the Thanksgiving episode!
Friends will always be there for you, no matter the season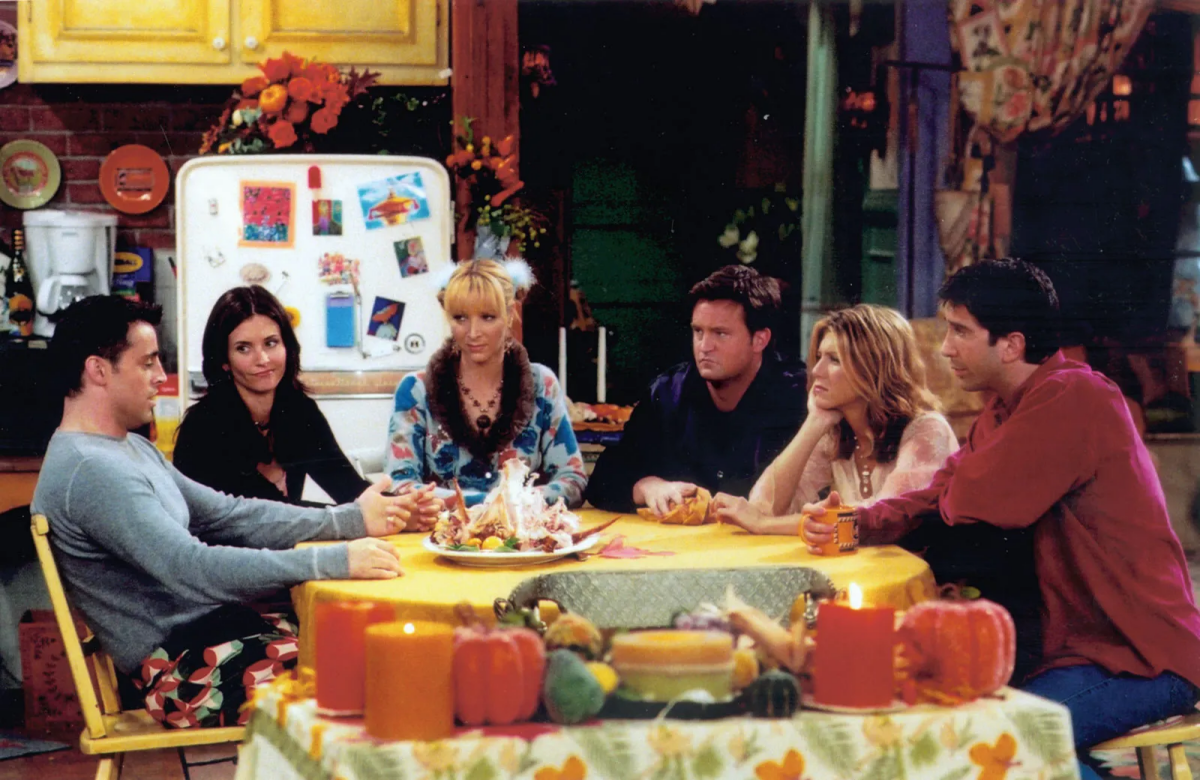 #Tha Haunting of Hill House
If you want to be actually spooked out just in time for Halloween, there is no better show to watch than The Haunting of Hill House. The story is based on the books by Shirley Jackson. It tells the story of a group of siblings, their childhood spent at Hill House, and how it has and till is affecting their present lives. The characters are complex and real, and the story is mysterious, spooky, and full of twists and turns. If you are not easily frightened, and you love good cinematography, then there really is no better show to stream this October. And, when you are done, you can always proceed with The Haunting of Bly Manor.
The Haunting of Hill House is full of jump scares, complex stories, and mystery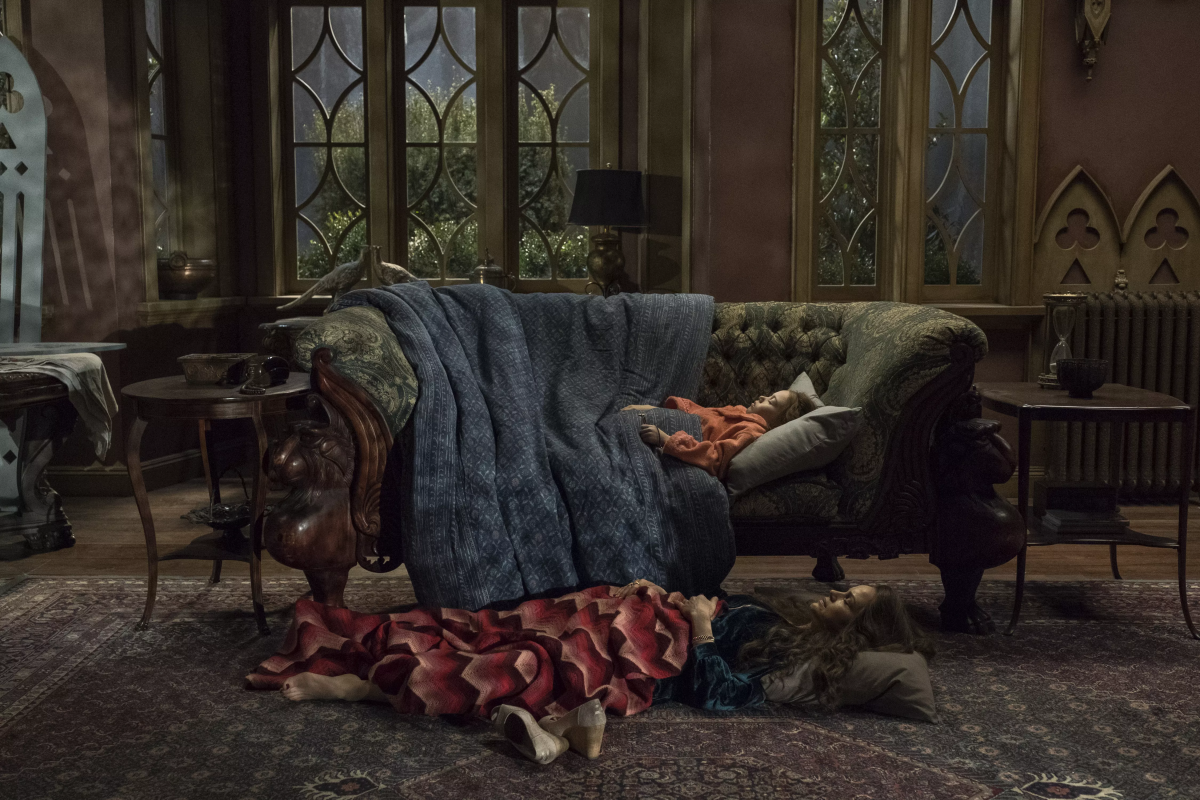 #Gilmore Girls
Gilmore Girls is a true cult classic, and what most of us think of when we talk about fall vibes. Whether you have seen it five times before or you are watching it for the first time, you will quickly warm up to the characters and the story. This heartwarming story follows the mother and daughter duo, Lorelai and Rory, through the years. You will laugh, you will cry, and you will surely feel the cozy vibes of Stars Hollow. All of the characters are quirky and likeable, making both good and bad decisions. If you want something lighthearted and cozy to binge-watch this October, it cannot get better than this!
Nothing says fall like binge-watching Gilmore Girls in your pajamas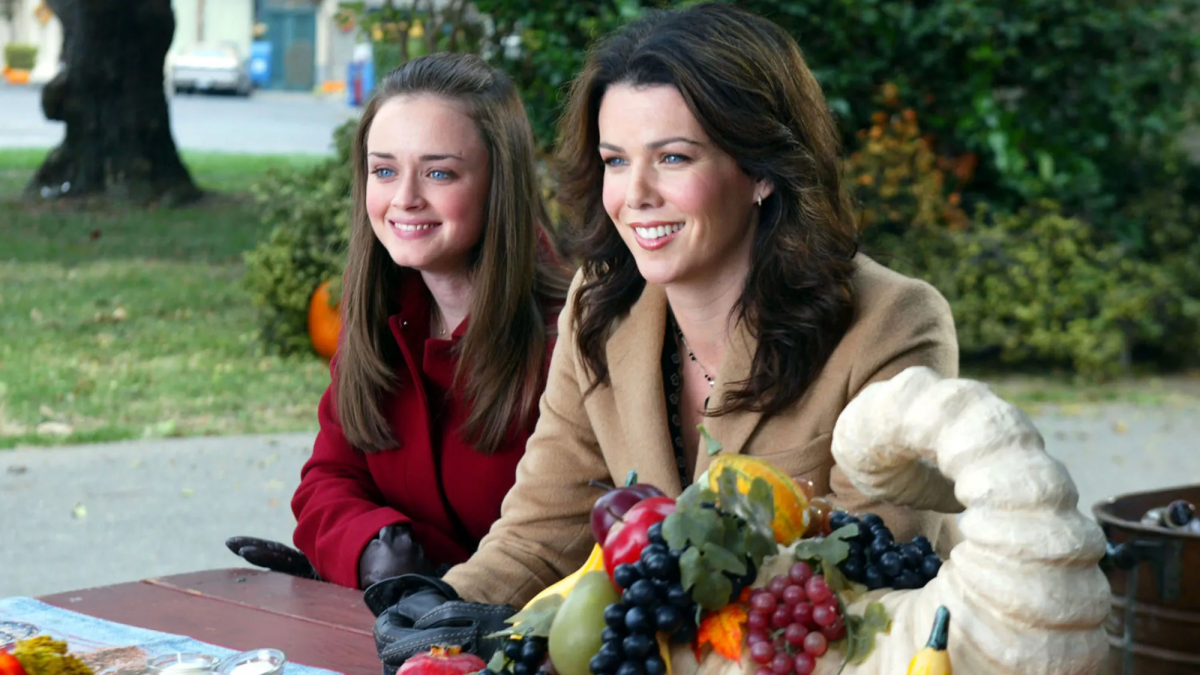 #Buffy the Vampire Slayer
If you are in the mood for something supernatural and gloomy, then Buffy the Vampire Slayer is the pick for you! This 90s classic is a must, especially if you are into vampires and high school drama. And with so many iconic episodes to go over, you will surely be entertained. So, visit the town of Sunnydale, California, where things are a lot more complicated than they seem. There are lots of funky graphics, romantic moments, alternative rock, leather pants, and supernatural twists for you to explore, so what are you waiting for? And, it surely helps that Buffy is a true feminist icon of the 90s!
Buffy the Vampire Slayer is a 90s cult classic that is perfect for October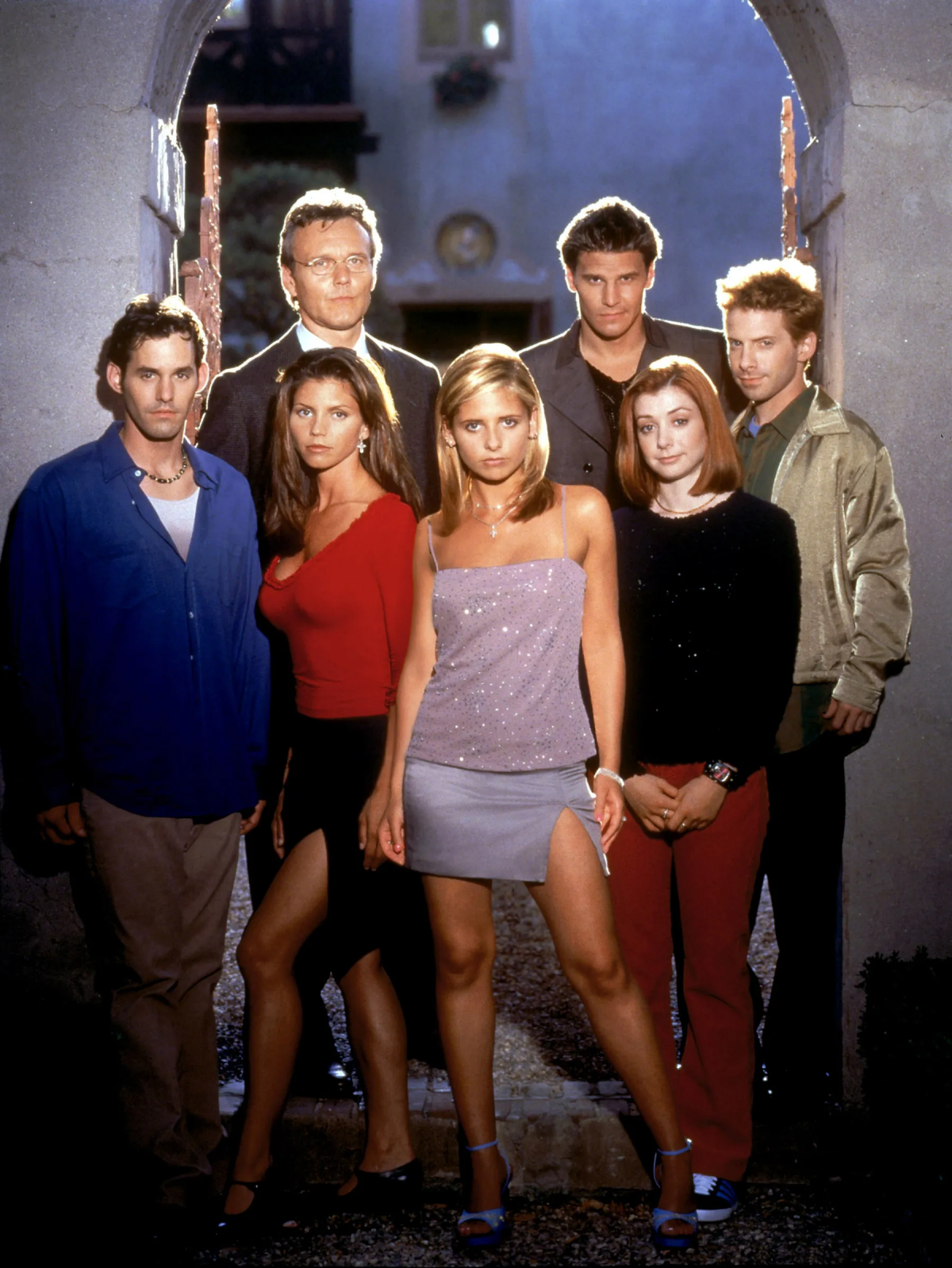 #Chilling Adventures of Sabrina
If you want the perfect mix of supernatural, dark, romantic, sexy, and fun, then add The Chilling Adventures of Sabrina to your list. This dark adaptation has a lot of hidden surprises and alluring characters. The energy of this show definitely screams Autumn, and Satanic rituals. If you miss the wonderful aunties Hilda and Zelda, as well as the charming Salem, you should definitely give this story a go! Expect lots of magical rituals, mysterious places, witchy vibes, and Halloween vibes.
Nothing says spooky season like the witchy and gloomy story of Sabrina the teenage witch

#Twin Peaks
If you are one for mysteries, retro vibes, and eccentric characters, then it cannot get better than Twin Peaks. This murder mystery first became popular in the 90s, and the hype has not gone away since then. The stunning visuals, compelling story, and complicated characters are what make this TV show a must for fall. Follow the story of FBI agent Dale Cooper, tasked with solving the murder of a local high school girl. There are several mysteries and questions he faces along the way that will surely leave you guessing.
Twin Peaks follows the story of a detective that has to solve the murder of a local girl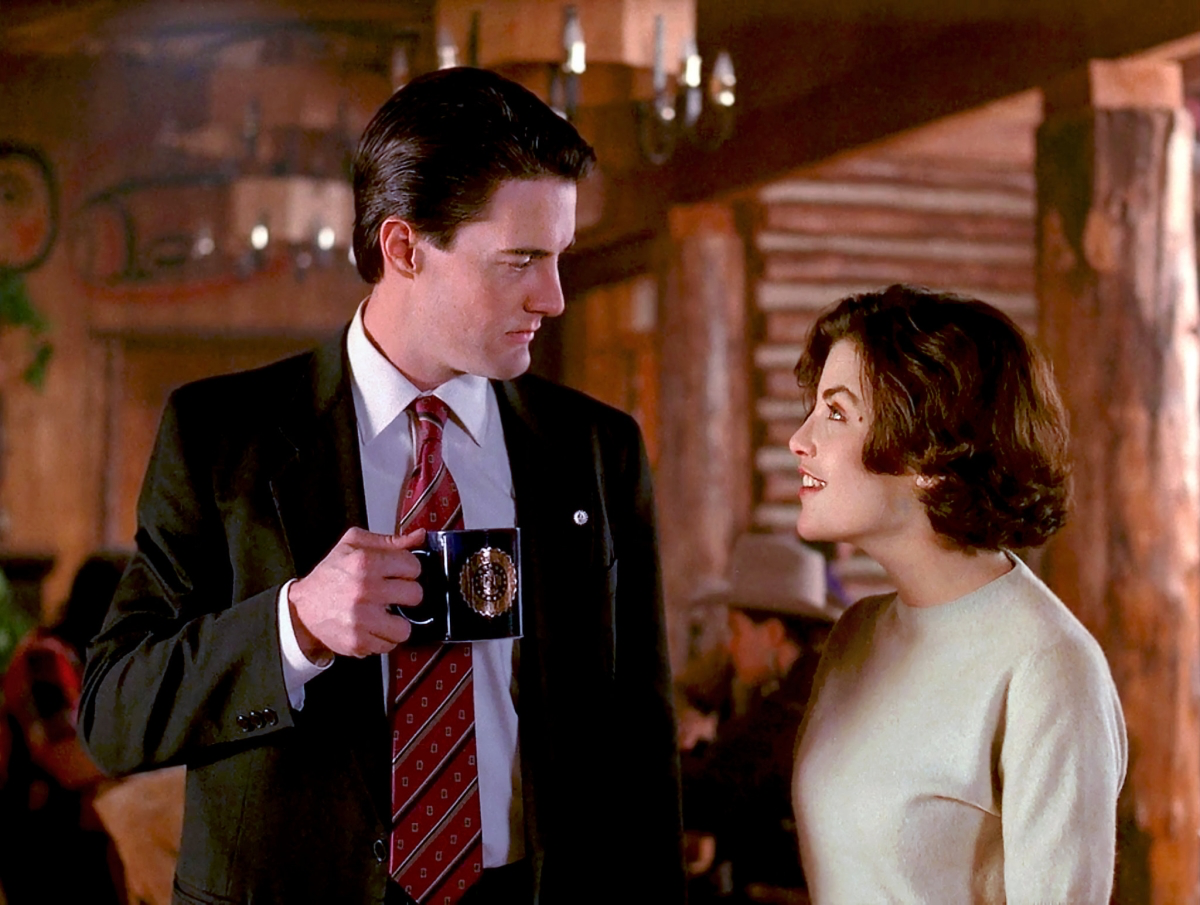 Now you know which are the coziest TV shows to watch this October!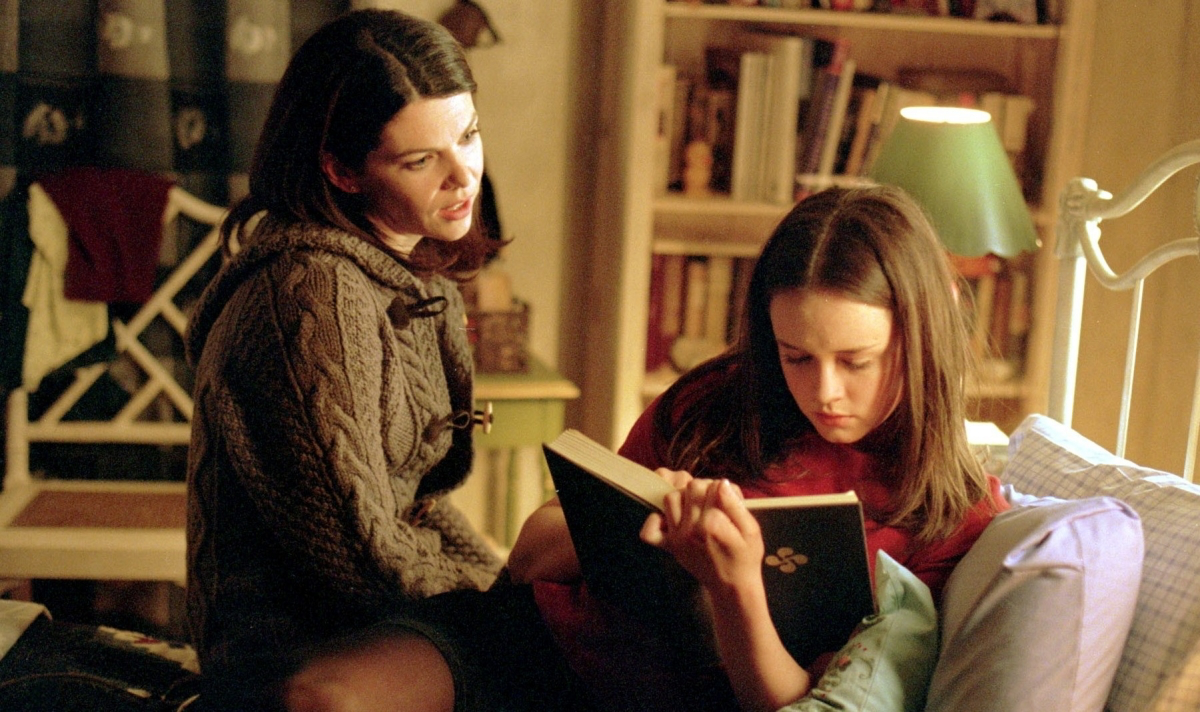 More Articles You Might Like