What is an Ashley piercing – everything you need to know about this beautiful trend
John Griffith
---
We are lucky enough to live in a time when we can express ourselves in many different ways. Big part of that is the beauty and fashion industry. Your style and the way you carry yourself speaks volumes on who you are as a person. And, of course, there are many trends out there set by celebrities and influencers. Your style, however, although it may be reminiscent of someone else's, is still your own. What's more, clothes are not the only way to showcase your identity. Tattoos and piercings have taken the world by storm and can easily be one of the biggest accessories on a human's body. So, today, in this article, we are going to talk about a beautiful little addition to your overall style – the Ashley piercing. Keep reading to find out everything you need to know about this unconventional piece of jewelry.
The beauty of an Ashley piercing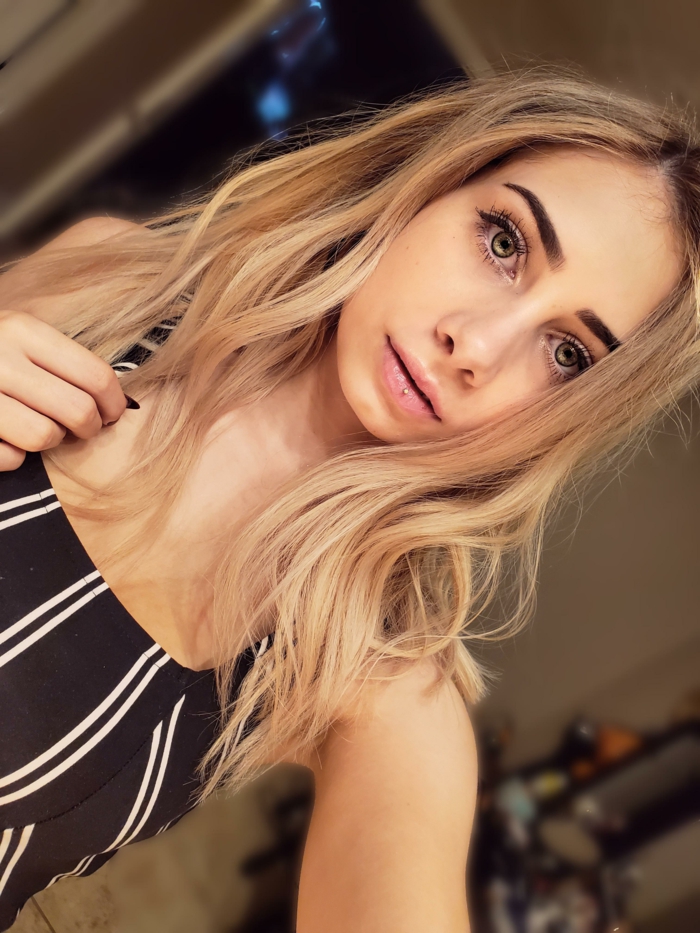 ---
What is an Ashley piercing?
Ashley piercing, also known as inverse vertical labret, is a lip piercing that goes through the middle of your lower lip. One end is visible on your lip, while the other is hidden on the inside of your mouth. This lip jewelry trend is fairly new. And, although, it is definitely garnering momentum, it is still quite exciting and innovative. It is not known how this name came about, but it is believed that it was named Ashley after the piercer who first thought of it and invented it.
This type of jewelry can be a great addition to your overall look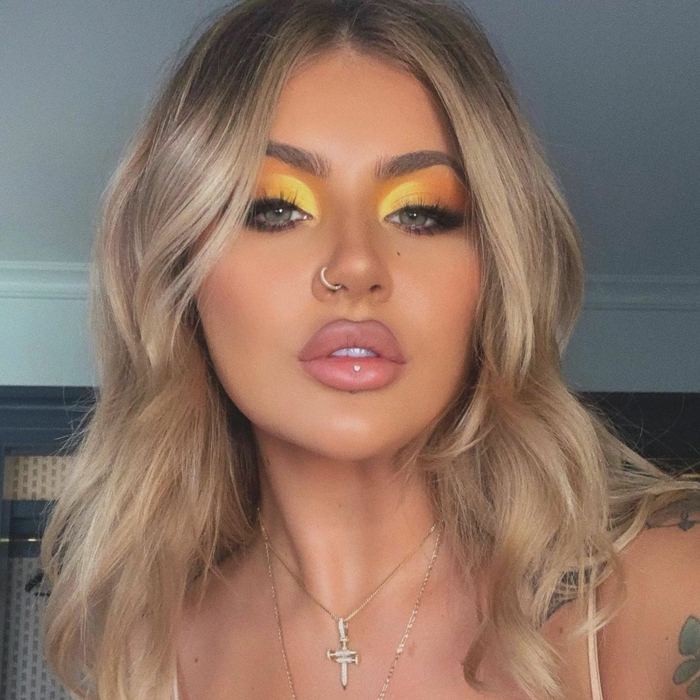 What other types of lip piercings are there?
Probably the most popular one is the labret piercing and its many variations. Ashley is also a variation of it. In this case, however, both ends of the piercing are visible. One on the lower lip and the other under it. Naturally, there is a different name for each piercing. Basically, everywhere around the mouth is an acceptable place for a body jewelry. The most famous ones, however, are probably the Monroe and Medusa piercings.
Different types of lip piercing names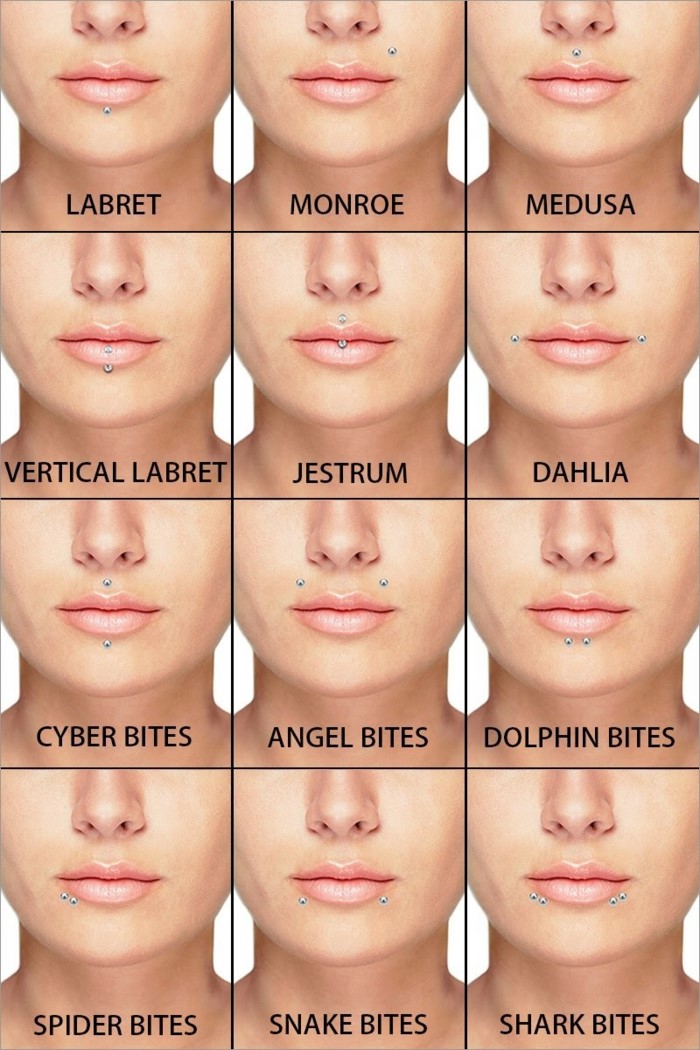 Why you should get an Ashley lip piercing?
Although, this type of piercing is fairly new to the scene, it is becoming quite popular. And understandably so. Here are a few reasons why:
It is incredibly beautiful. A small accessory on your lip, which can look good even with no lip gloss on. Check. An accessory, which adds even when you have beautiful lip gloss on. Also check.
It draws attention to your lips. We all have certain parts of our bodies that we like more than others. If, for you, that body part is your lips, then an Ashley piercing should be your go-to. It will inadvertently keep all eyes on your lips.
It can easily be combined with other piercings. If you love body jewelry and want to start small and then add on, this should be your first piercing. Because it is smaller and only one end is visible, you can easily add different types of jewelry without worrying about it being too much.
Just look at how gorgeous it is in combination with a perfect matte lip gloss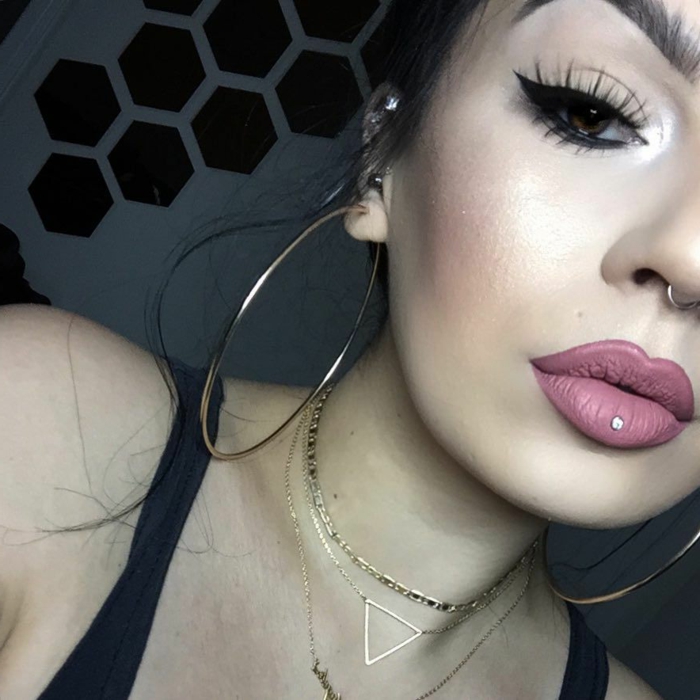 ---
Things to look out for when getting a bottom lip piercing
First of all, as we already stated, this type of piercing is fairly new, so you need to make sure that your piercer is experienced and has performed this before. There are many experienced piercers out there who have never done an Ashley piercing. Do your research! Secondly, since one end is on the inside of your mouth, it can cause some gum irritation. Especially, if the placement of the jewelry is incorrect. Which brings us back to finding an expert to perform the piercing. And, lastly, this type of body piercing is one of the most painful ones, because it goes through a larger area of your mouth. So, if you have a low pain threshold, take some painkillers beforehand.
You need someone with experience to perform this piercing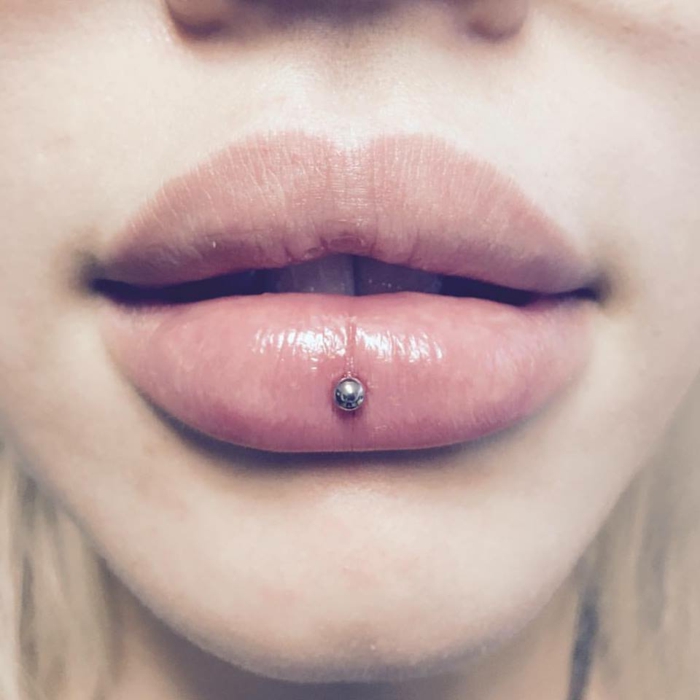 Healing, cost and additional information you need to know before getting your lip pierced
The healing period for an Ashley piercing is slightly longer than a conventional one. It usually takes about 4 to 6 months for full healing. During that time you need to be aware of a few things. First off, you need to lay off the lip balms and lip glosses, as they can contaminate the area. Swimming pools are also off the table, same as when you get a tattoo. Also, you need to be careful with the way you brush your teeth, because it takes time to get used to the foreign obejct inside your mouth. A nice DIY for faster healing is sea salt and water mixture to clean your mouth.
This type of body jewelry is also a bit costly. It can go from 30$ to 60$ with a more experienced piercer.
Before picking out your jewelry make sure you are not allergic to any metals. If you are, opt for silver or gold piercing. Keep in mind that while it heals, there can be some swelling or discharge from your mouth, which is normal. If, however, you start noticing that the discharge has a darker color or the area around the piercing is changing color, seek medical assistance immediately.
Labret lip piercing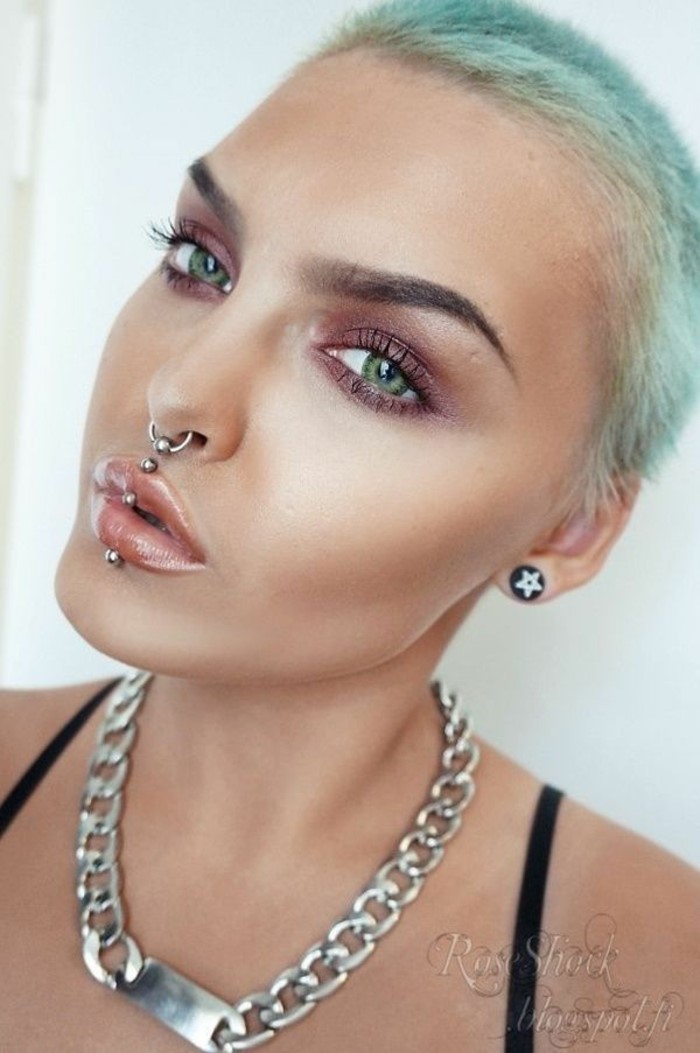 In conclusion, this type of piercing is incredibly beautiful. What's more, it is a great additional accessory to your overall style. But, before you go and get one, make sure that you've done your research and you have found the best possible piercer. After you get it, take care of the piercing during the healing process. That way, once it is all said and done, you will have a gorgeous jewelry to show off!
Piercings are a great way of expressing yourself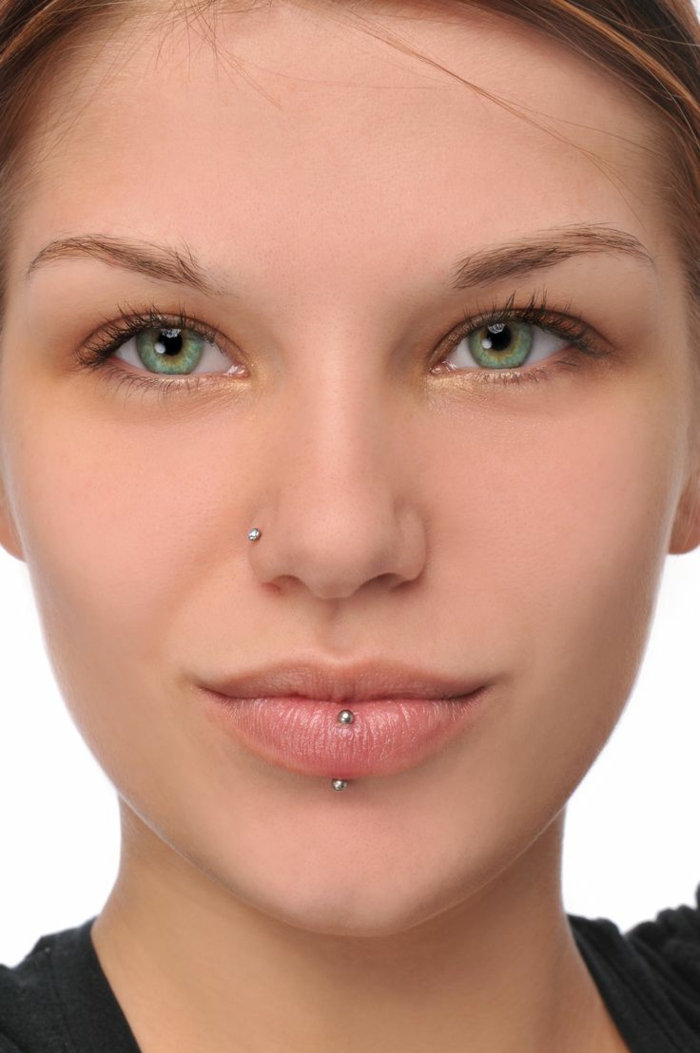 Gorgeous way to showcase your identity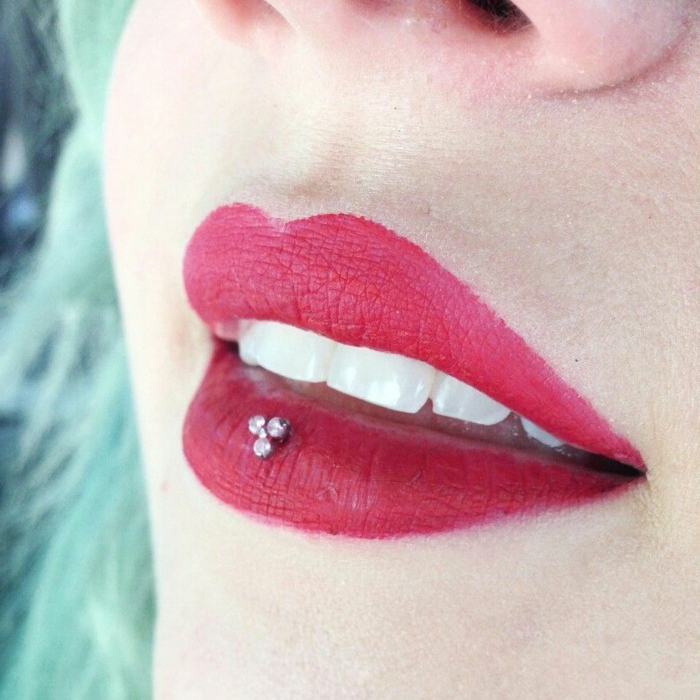 Who says you can only have one piercing on your face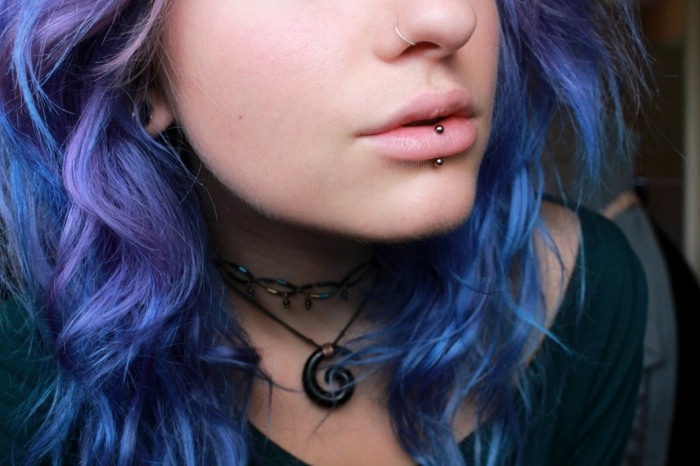 Subtle, yet eye-catching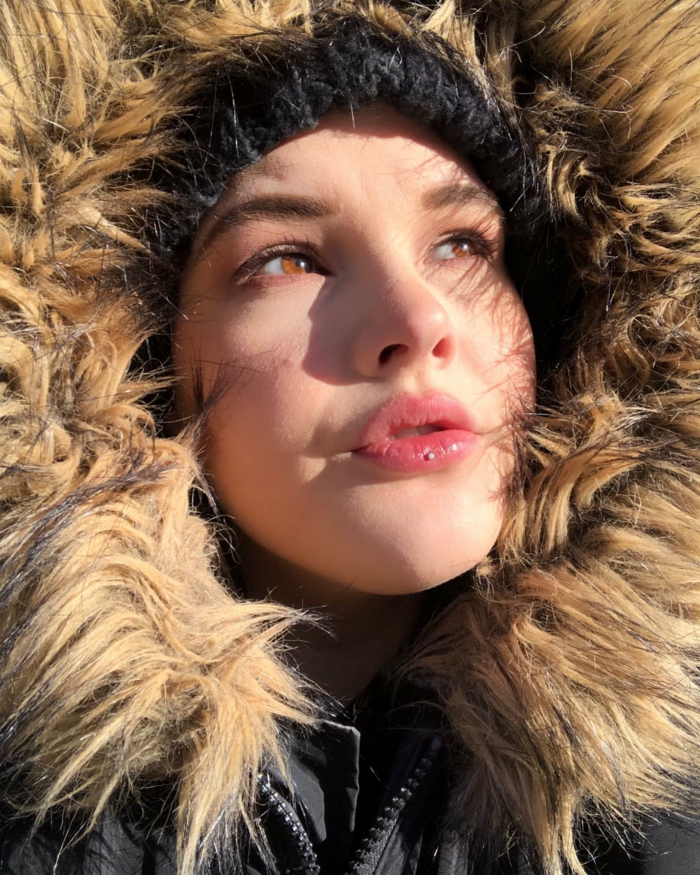 All of these photos showcase just how unique this jewelry is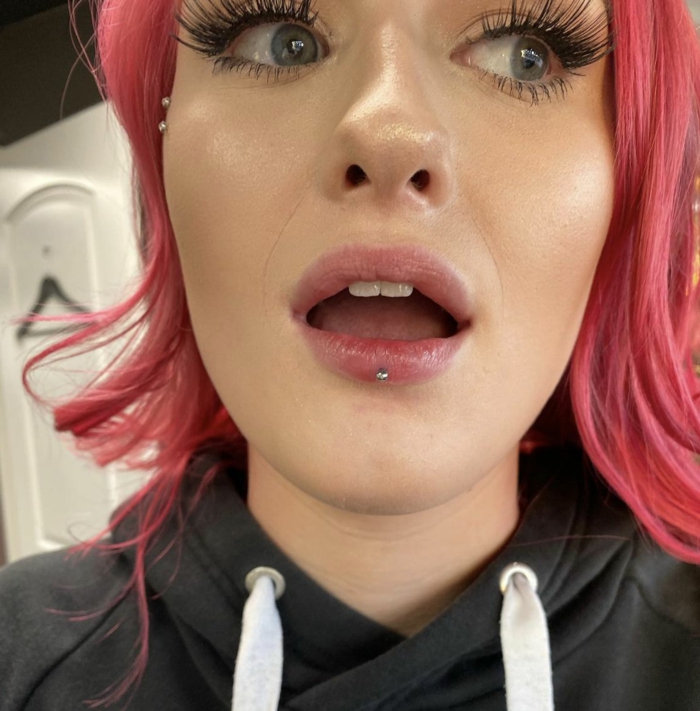 Even Kim Kardashian West is sporting lip jewelry, although it is not a real piercing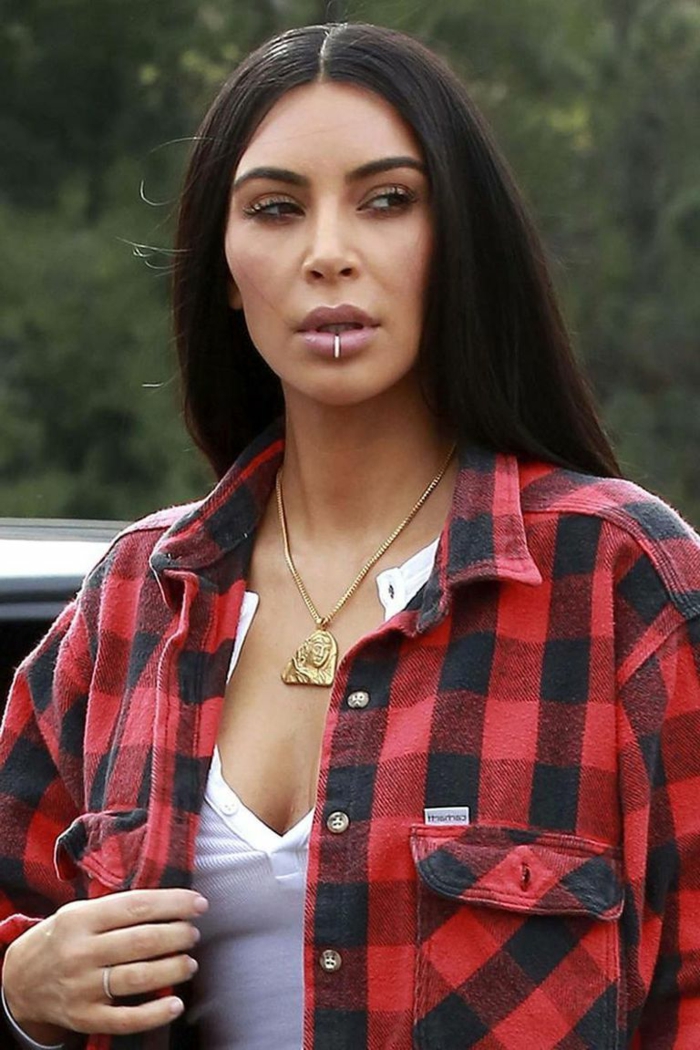 Horizontal lip piercing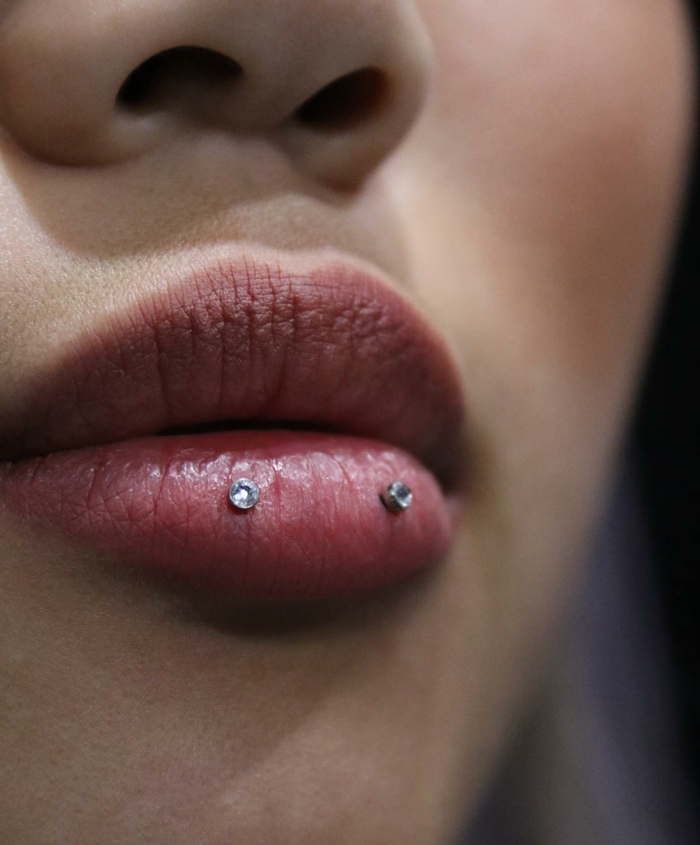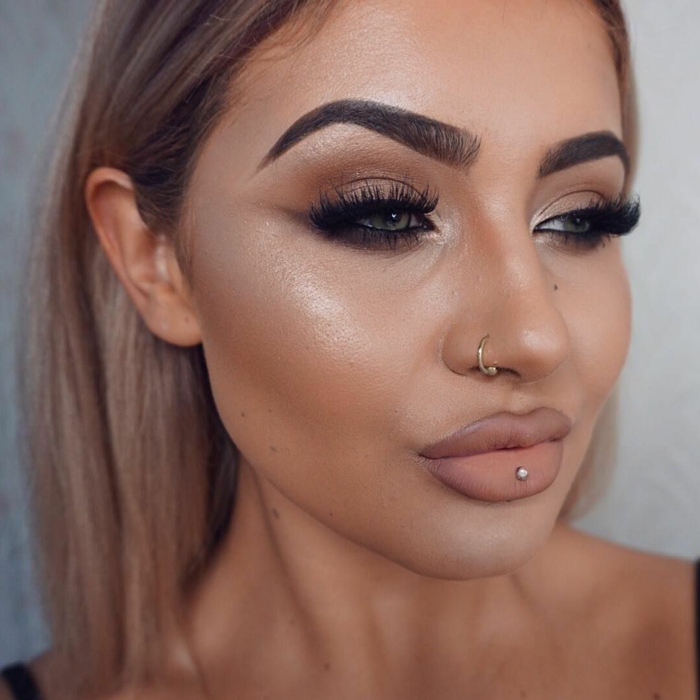 Snake bites piercing + labret piercing + septum piercing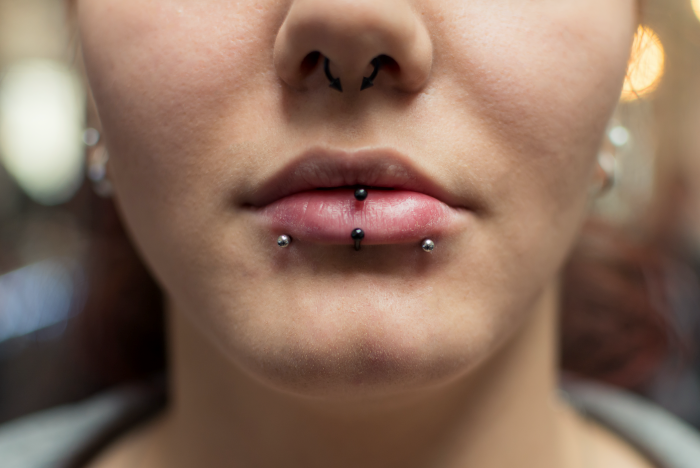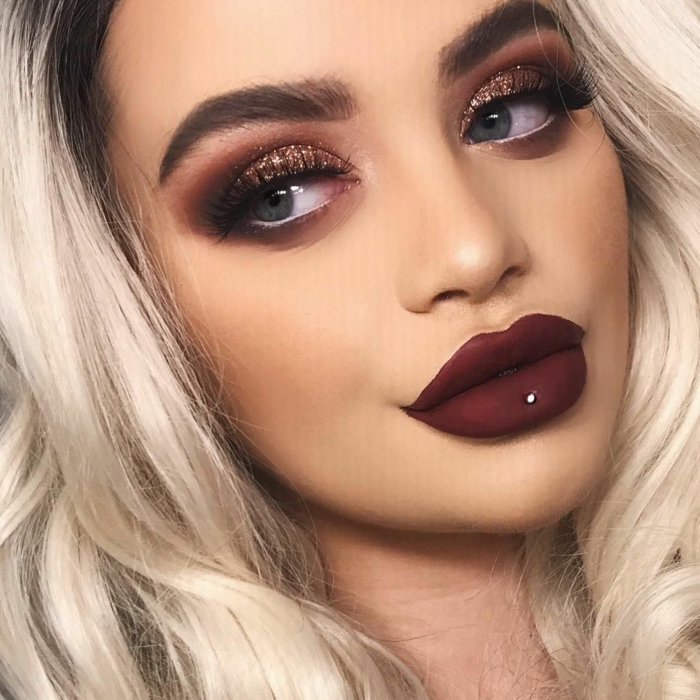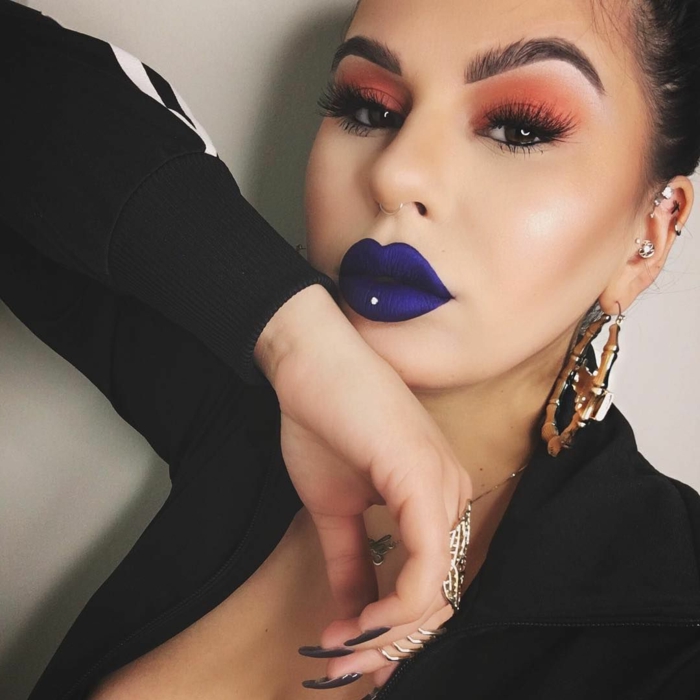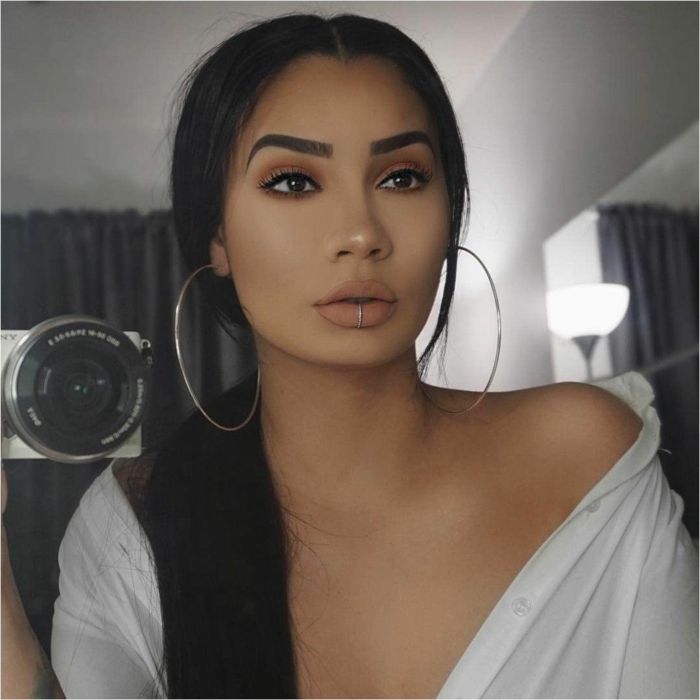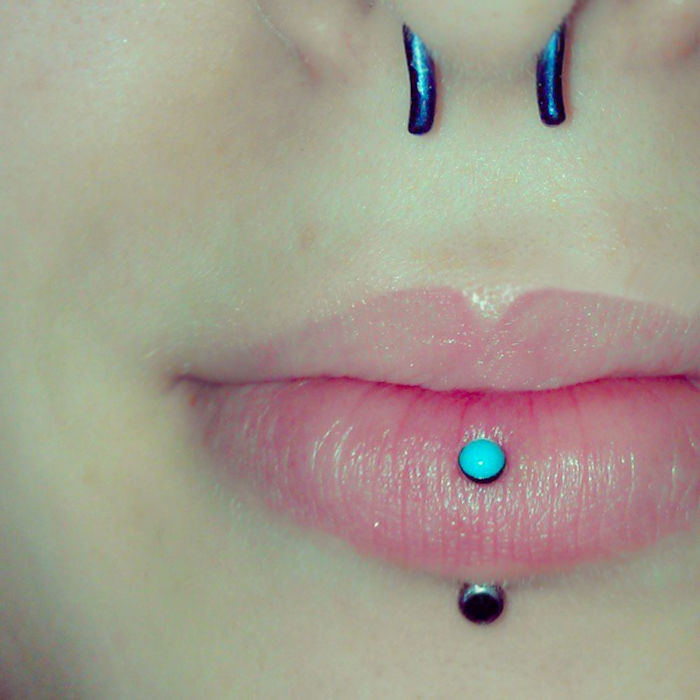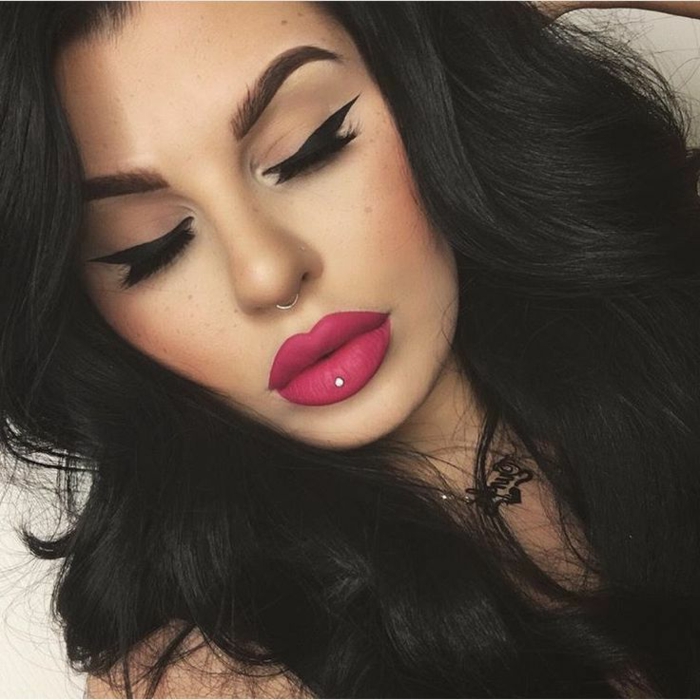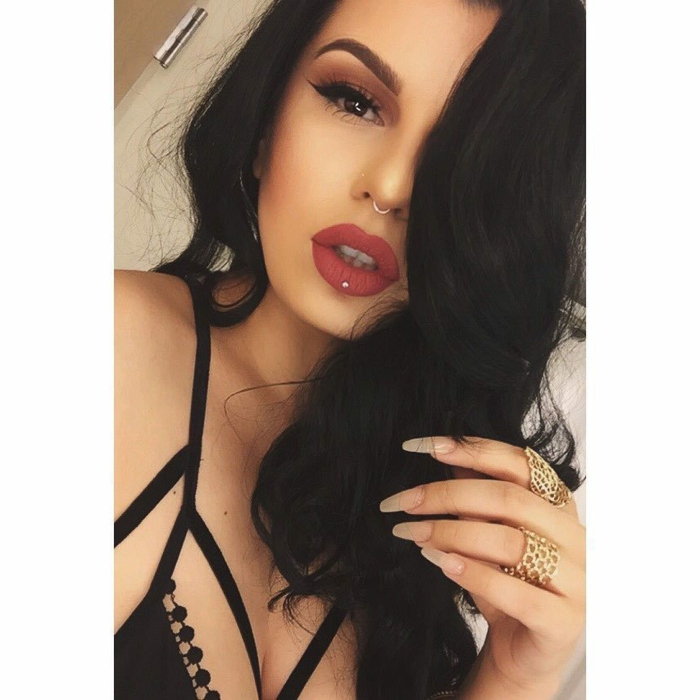 Labret piercing with one end on the lower lip and the other showing underneath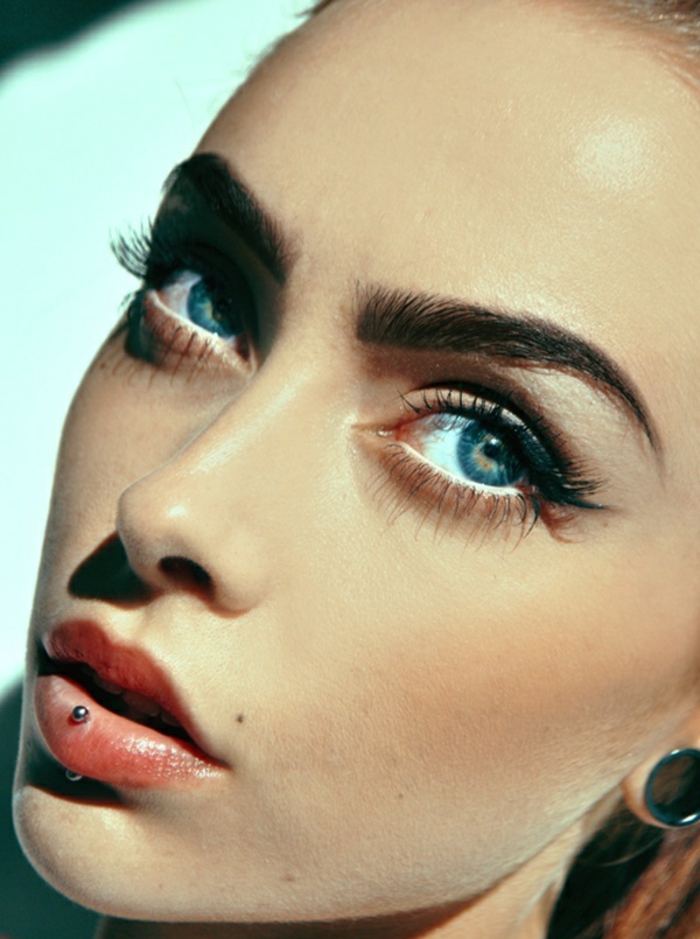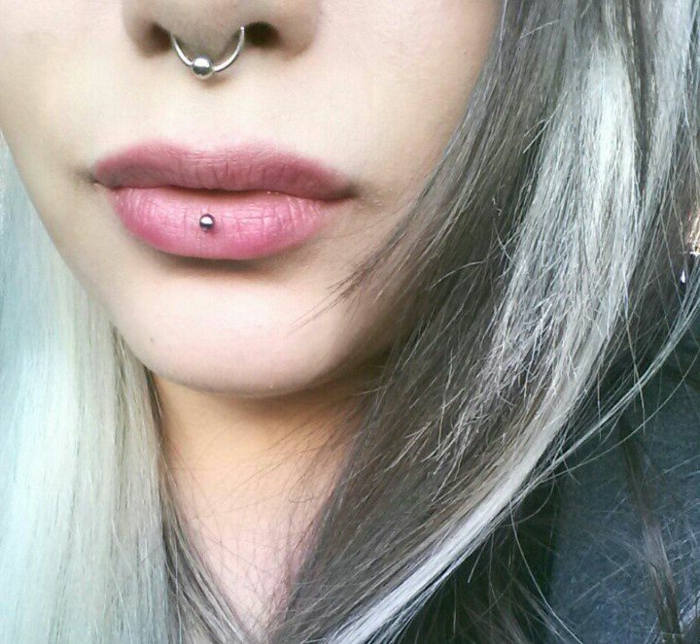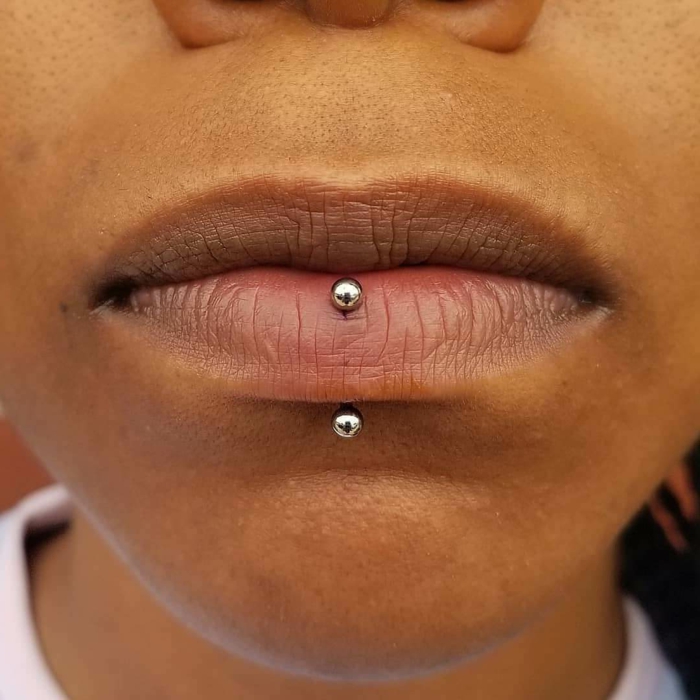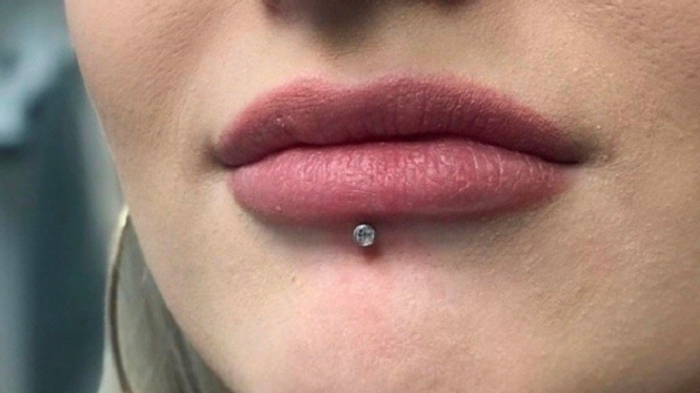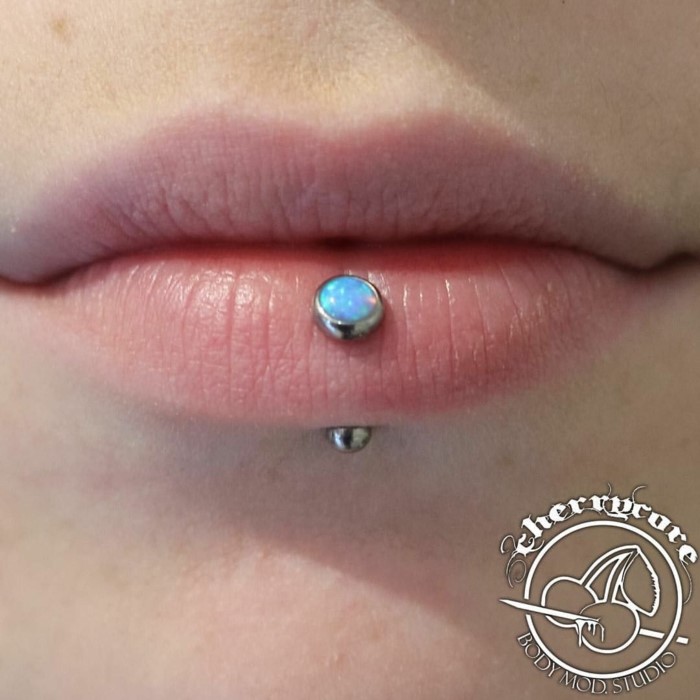 Labret + medusa piercing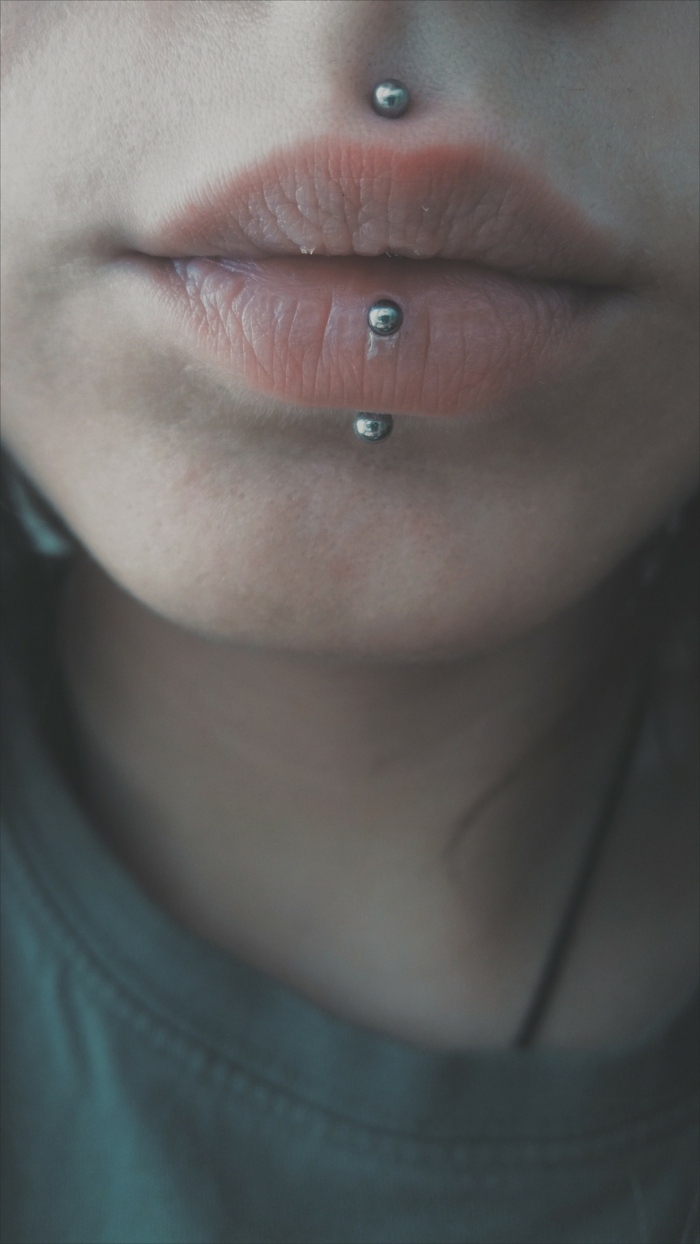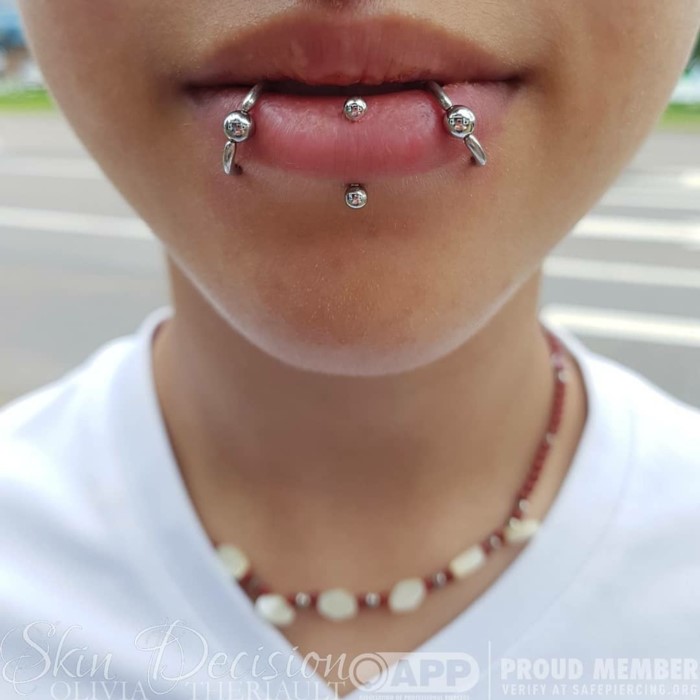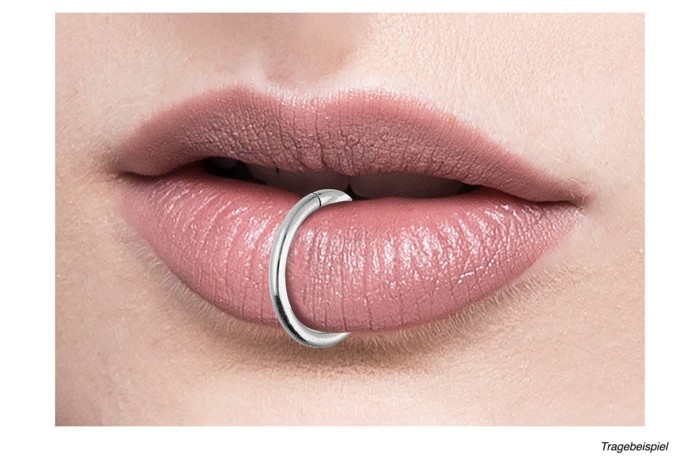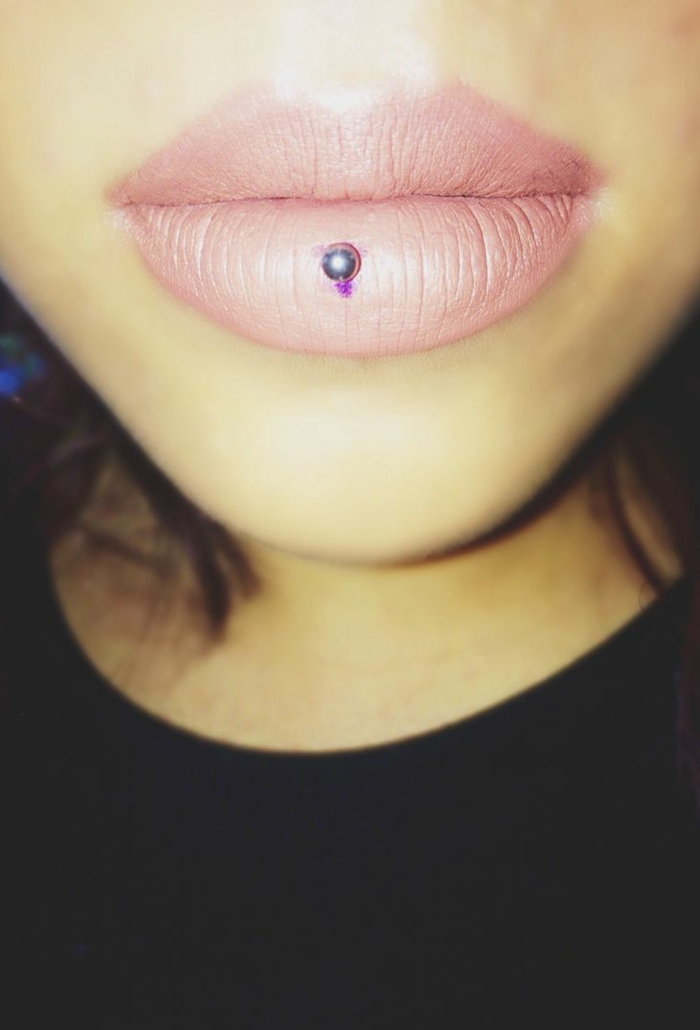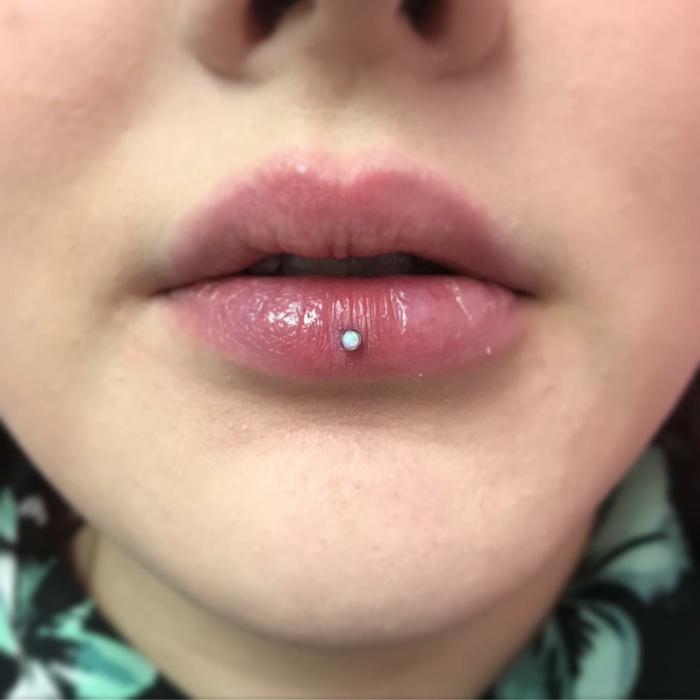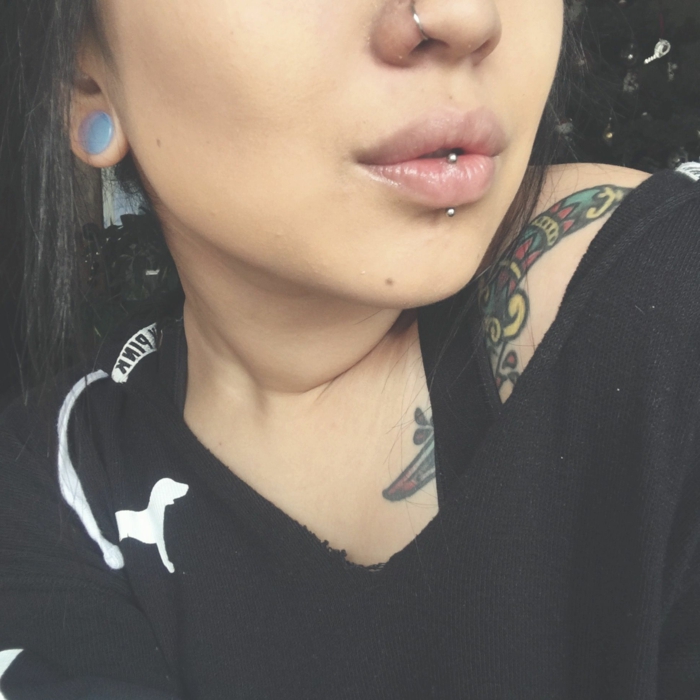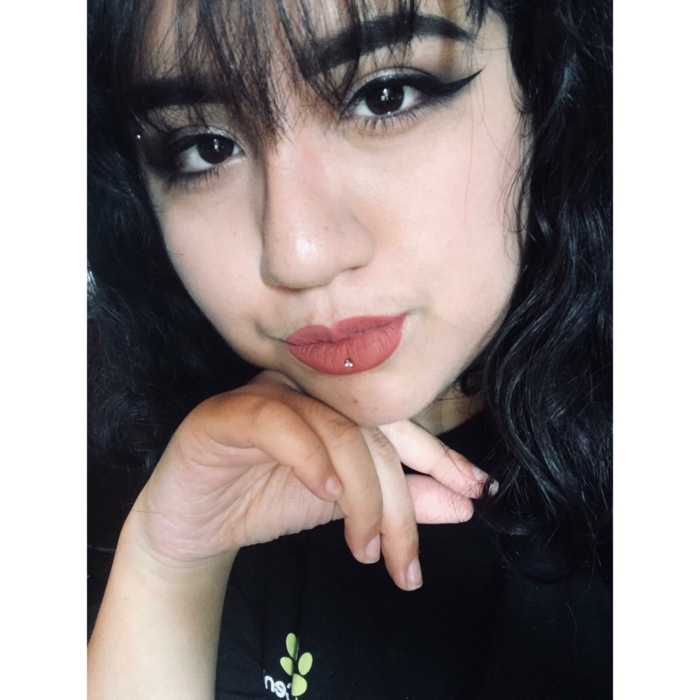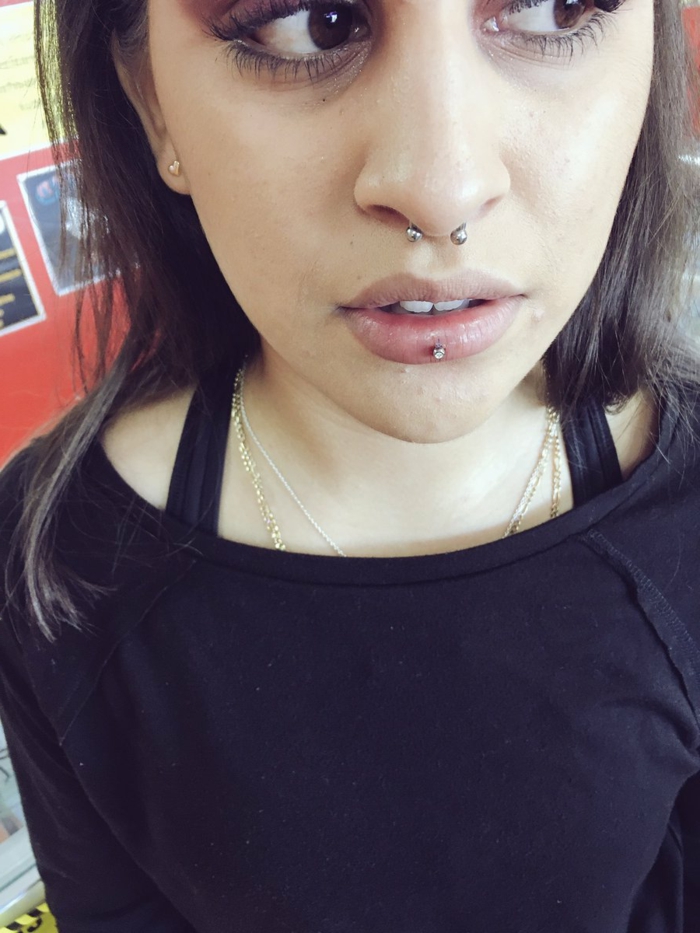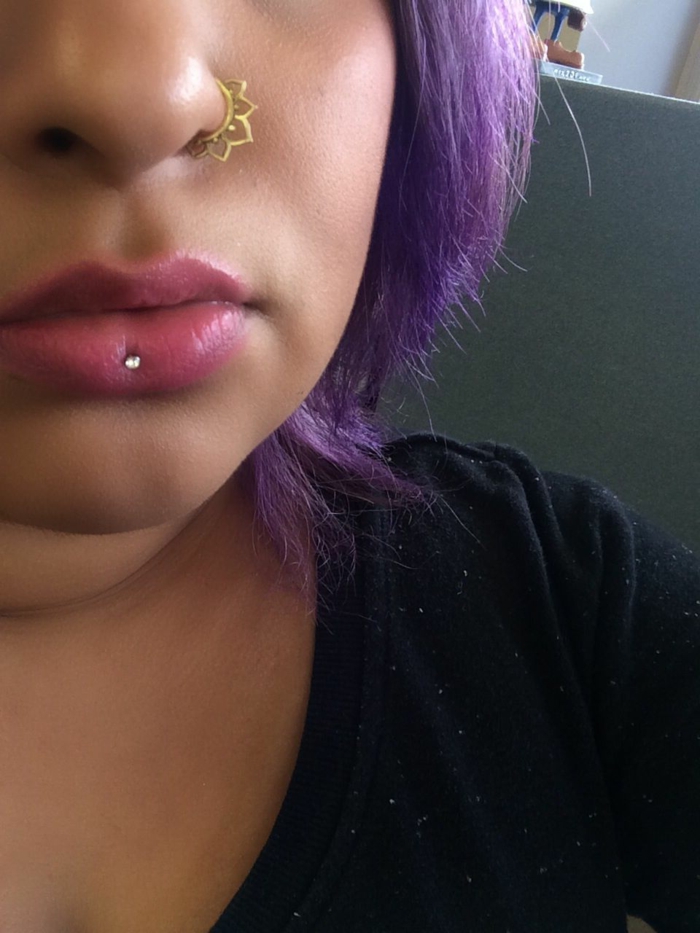 Gorgeous honeycomb septum combined with an Ashley piercing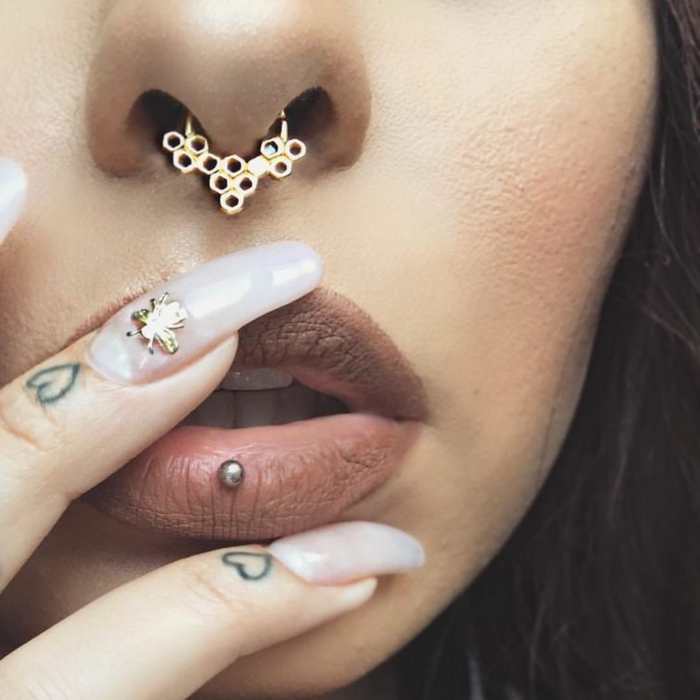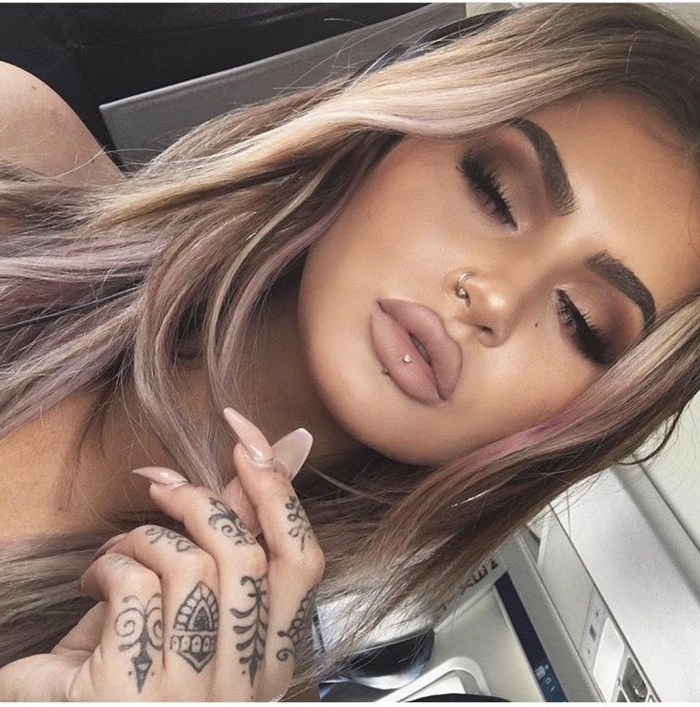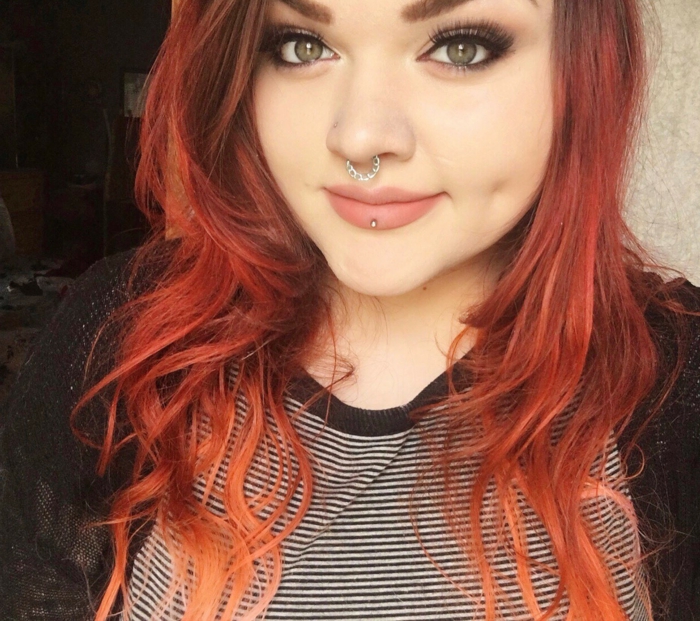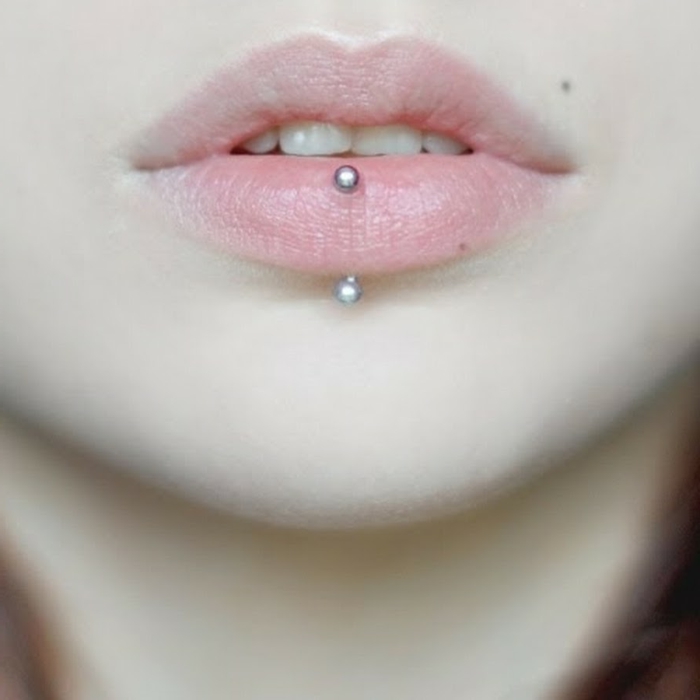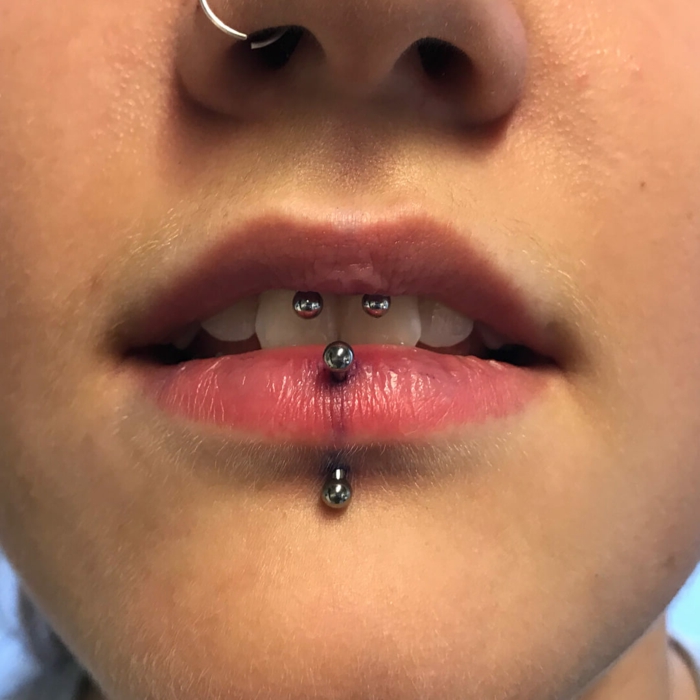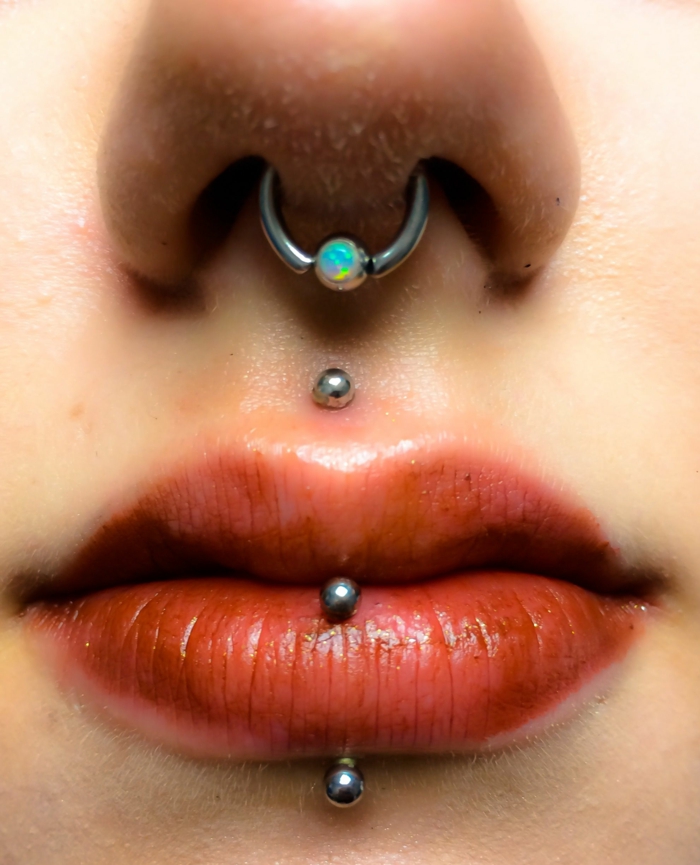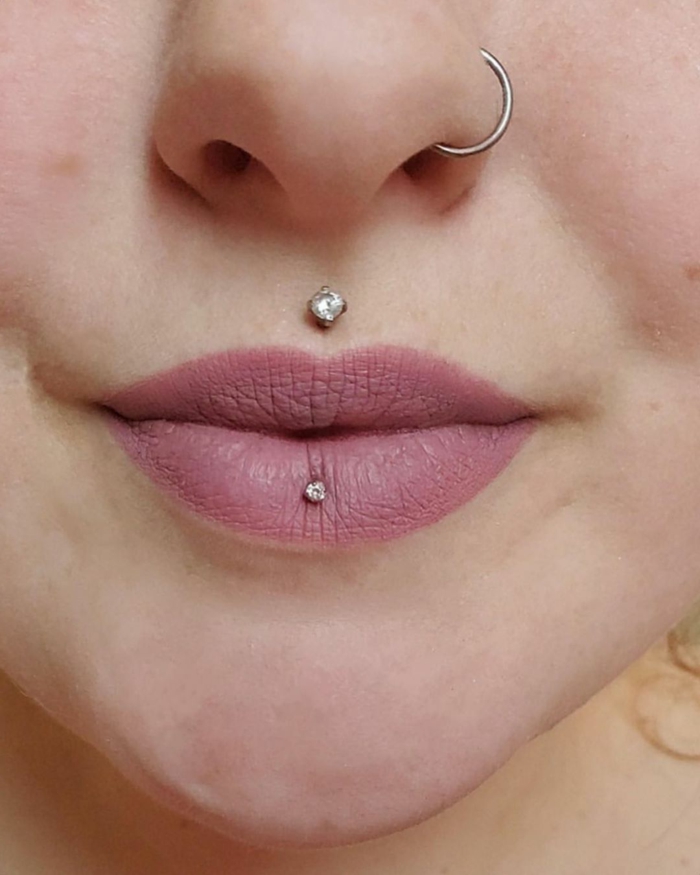 These little rhinestones add even more to the piercing