5 Intimate Ways To Celebrate Christmas In London
Oh, how time flies so fast. The year is now coming to an end. But before you welcome the new year, there's one very significant holiday that many people look forward to, and that's Christmas. Whether a friend or a relative has invited you, or you're planning to spend the holidays in London with your special someone, you can't help feel giddy about planning your Christmas trip.
If you're wondering how to celebrate Christmas in the UK, the home of unforgettable moments, this article will provide you with some must-do activities to try in the capital city. After all, celebrating the holidays in London is nothing short of magical. With the beautiful city's luxurious hotel accommodations, brilliant and fascinating illuminations, harmonious carols, and humongous Christmas trees, you'll definitely have one of the best Christmas celebrations in your life. 
The angels of Regent Street are truly mesmerizing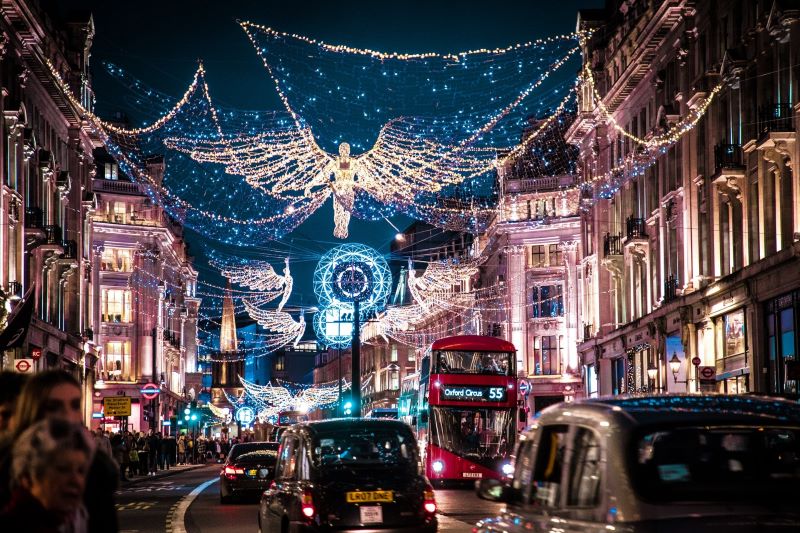 Make your vacation more memorable by engaging in these intimate activities that spread the holiday spirit:
Have A Traditional Meal At A Famous London Restaurant
After experiencing the holiday adrenaline rush of buying last-minute Christmas gifts, you can take your time to ease through the traffic and find yourself a delicious dining option from a variety of establishments, such as Belgravia restaurants. Restaurants usually open on Christmas Day in London, and pubs serve food, along with traditional afternoon drinks. 
A British Christmas celebration wouldn't be complete without having a romantic dinner with your loved one at one of London's famous restaurants. Check out their menus and find the must-try dish that will surely satisfy you. Order a traditional British meal: roast potatoes, Brussel sprouts, and gravy for your main course. As for dessert, you can relish some plum pudding and hot tea.
London is well-known for its variety of establishments, offering delicious dining options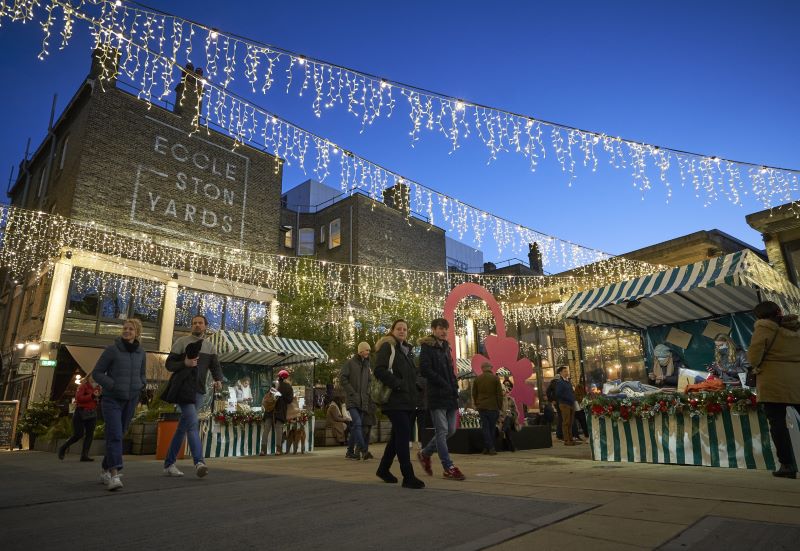 Explore Multiple Christmas Markets
London is famous for its abundant Christmas markets, and checking them out is one of the activities you won't want to forego with your significant other or friends. Explore markets, such as Winter Wonderland, Covent Garden, Wintertime Market. At these local markets, you'll find local gifts that you can buy for your loved ones; you might want to bring home fantastic souvenirs too. If you get lucky, you might stumble across the perfect Christmas gift for your boyfriend, who has it all. You can even indulge in some seasonal treats while market hopping. 
If you go to Hyde Park in December, you will find yourself in a Winter Wonderland – the best way to celebrate Christmas in London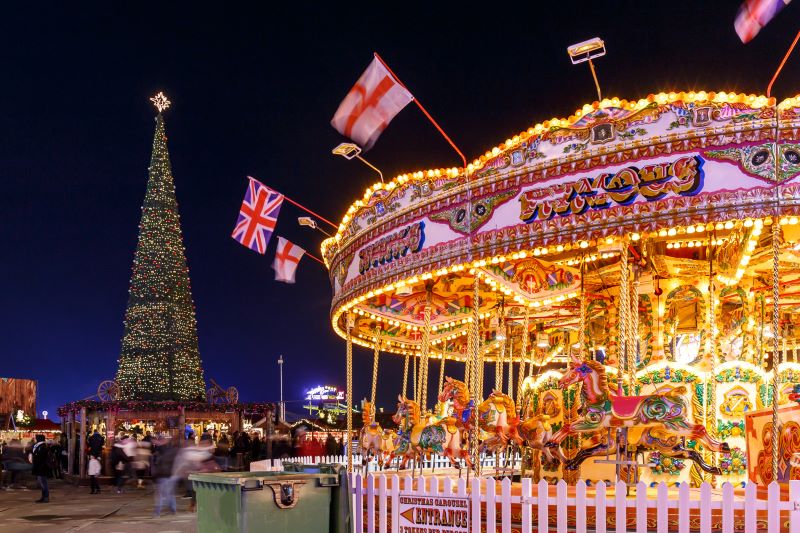 Go Ice Skating
A wonderful and memorable activity that couples or families can enjoy together is ice skating at a famous skating rink in London. There are several outdoor rinks all over the beautiful and crowded city. Both Londoners and tourists take advantage of the capital's beautiful settings when it's cold enough to go skating. Whether you're with a friend, a special someone, or the entire family, this activity is a must-try. Just make sure you dress up warmly since you'll be staying outdoors for quite a while.
The Natural History Museum's skating rink is one of the most popular around the world and the perfect place to celebrate Christmas in London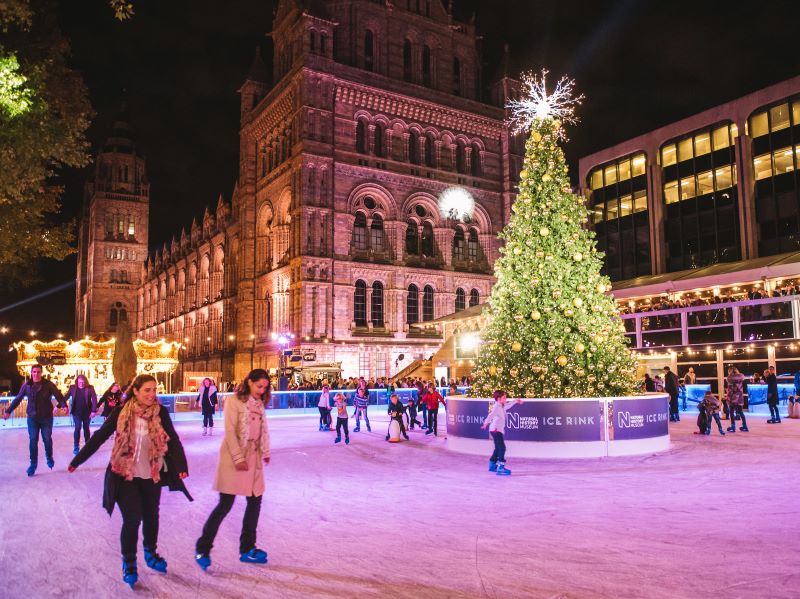 View The Biggest Christmas Tree At Trafalgar Square
During Christmas in the English capital, Norwegians present a massive Norway spruce tree to Londoners as a token of love and peace. This is a local tradition that has earned much attention during the holiday season. It goes way back in 1947, and many people have visited the Trafalgar Square during the holidays to discover this special feature. 
Trafalgar Square is ethereal on Christmas nights. Luminous city lights blend with blue lights from the fountains, creating a mystical glow that illuminates the public square. Even from a distance, it's hard not to be mesmerized by the aesthetics and appeal of Trafalgar Square. No matter how crowded the place gets, it's one for the books, and it's worth the trouble of going through crowds to view the giant Christmas tree. 
The famous Trafalgar Square Christmas tree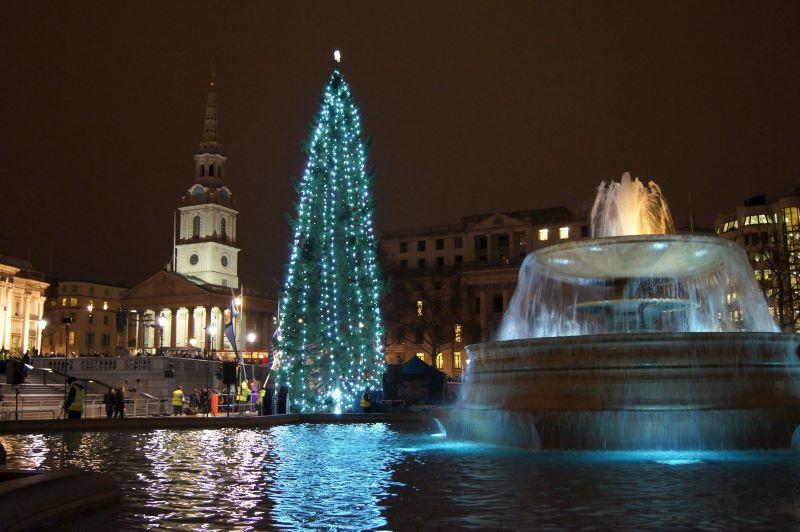 Book A Room At A Luxury Hotel
There are times when hanging out indoors with loved ones is all you want to do when it's freezing cold outside. This can be as fun as spending a lot of time outdoors when you stay at a magnificent hotel. Perfect for those who love chilling out indoors, a five-star hotel will make your Christmas holiday even more special and unforgettable. 
Imagine an establishment offering hearty meals and the best afternoon tea and providing excellent amenities like a hot tub and massages. You can enjoy all these when you spend Christmas at a luxury London hotel. This is especially great if you want to try celebrating the holidays differently this year and want to treat your loved ones to something remarkable. 
Another highlight of unwinding at a hotel is that you'll get to watch unique shows and participate in Christmas-related events that will entertain and keep everyone happy. 
Celebrate Christmas in London with a room in a luxurious hotel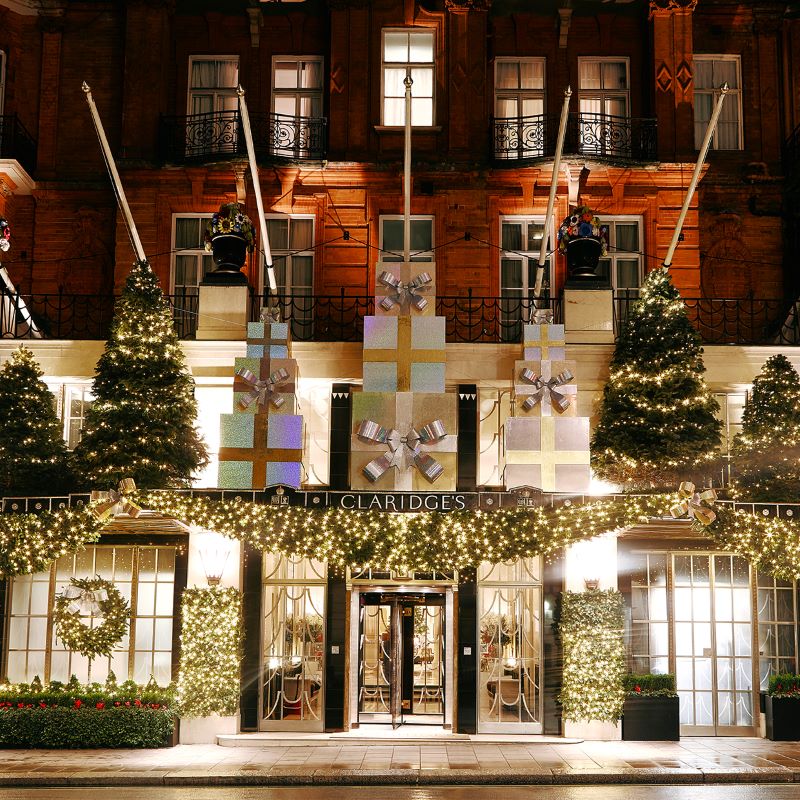 Conclusion
All these wonderful activities will make every moment of your Christmas celebration magical. You'll want to come back to London again for the holidays.