---
If you're like most people, you spend more of your waking hours at work than anywhere else, so you don't want the kind of job that sucks the life out of you and makes you dread waking up in the morning. Plus, staying in a bad job for too long can be detrimental to your career and can take its toll on your physical and mental health.  
But deciding whether or not to quit can be very difficult. Maybe you've been at your company for a long time and have only recently started to dislike it because of recent management changes. Maybe you make a decent salary and have reached a level of comfort that makes you want to stay despite all signs that it's time to go. So you tell yourself that even if you changed job, you'd probably have to deal with the same issues you're dealing with now.
In reality, you're just afraid, and you need to know if quitting is the right decision. Luckily, there are some telltale signs that your current job isn't working out.
Here's 5 signs that it's time to quit your job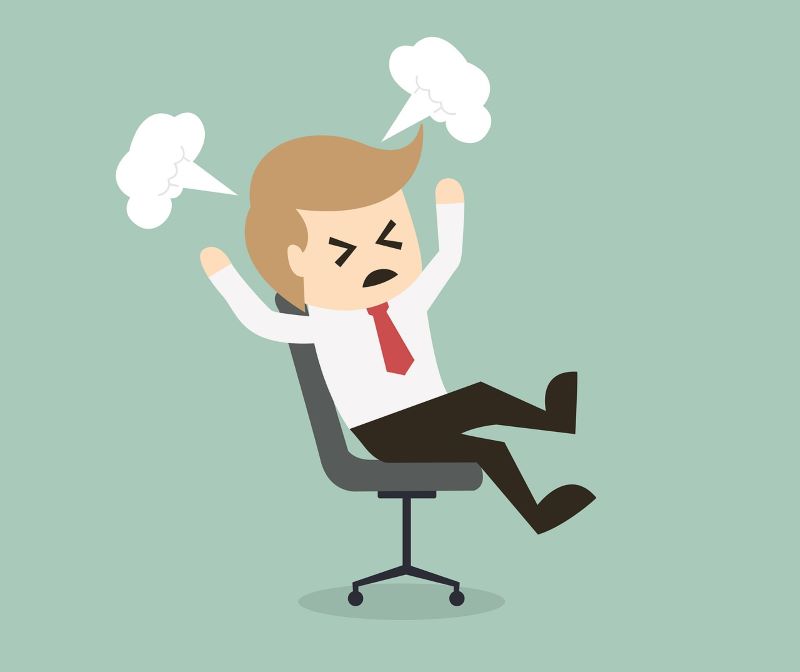 ---
You're Unhappy with Your Job on Most Days
It's not uncommon to feel a certain lack of enthusiasm about going to work after a tiring weekend or if you didn't get enough sleep the night before. However, if you dread going to work on most days, it's not rocket science. It means you hate your job.
Don't try to deny your feelings or brush them aside. Yes, you need a job to pay your bills, but that doesn't mean you have to stick with one that makes you miserable day after day after day. Life is too short to spend it always waiting for the weekend.
Staying in a job you hate is also not good for your career. You can't expect to be productive or to learn new skills when you'd rather have a tooth pulled out than complete even basic tasks on your job description, and you get by doing the absolute minimum to not get fired. You need a job where you can summon enough interest to grow professionally.
Aside from that, if your job makes you miserable, there's a good chance that you bring that negativity with you at home, affecting your relationship with your loved ones.
If you hate going to work, chances are, you hate your job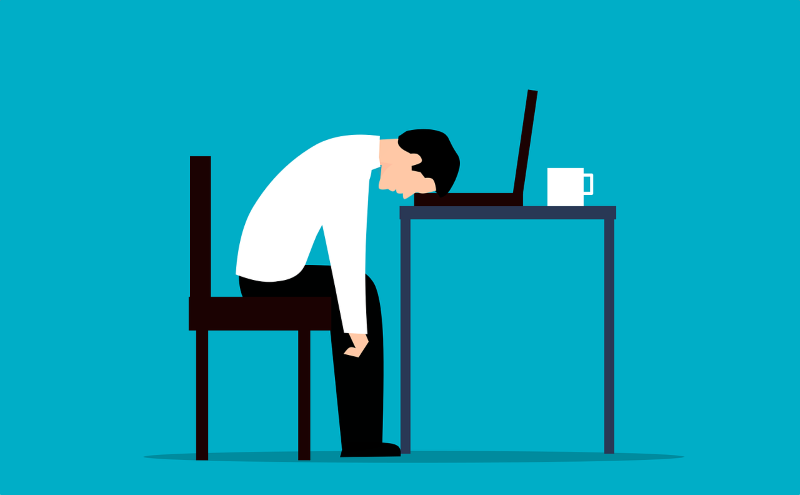 The Work Environment is Toxic
The problem with starting a new job is that you can't know what the atmosphere is going to be like. In their advertisements and during the interview process, most companies try to present the best version of themselves. It can take several months after you've signed the contract before you realize it's not what you expected or hoped for.
Nobody likes a job where their boss doesn't know how to balance criticism with praise, and their coworkers are constantly complaining, gossiping and backstabbing. Those are clear signs of a toxic work environment.
Other signs are lack of concern over the health and safety of workers, an expectation that you're available 24/7, feeling like taking vacations or sick leave is frowned upon, high turnover rate, little tolerance for expressing your opinion, and grouchy managers who seem to want to get every last ounce of productivity out of their employees.
Working for a company that profits off of burnout culture can make you feel defeated. You know you're not happy, but you're so exhausted that you find it hard to gather enough motivation to start looking for something else.
Sometimes you like most things about your job, except for your boss. Maybe they're unsupportive, incompetent or an unfortunate combination of the two, but if they make you dread going to work, it's time to look for something better.
Nobody should put up with a toxic work environment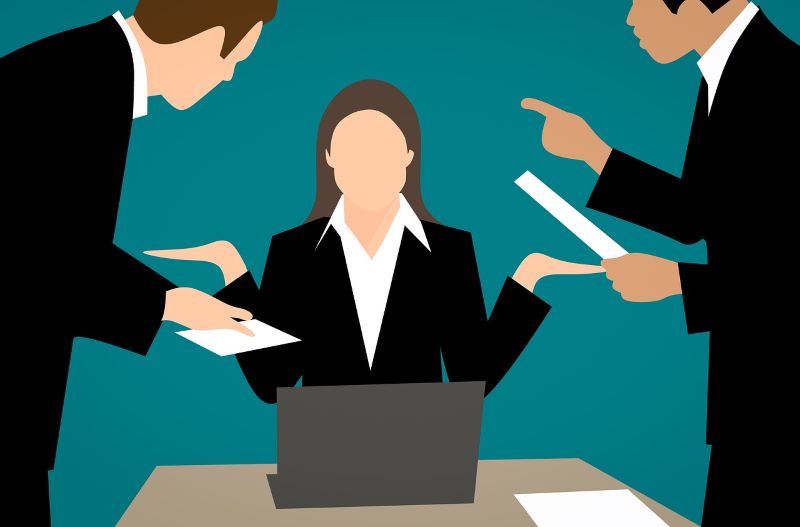 There Is No Room for Advancement
Your boss should be supporting you in your professional development. If not, then this suggests a lack of opportunities for advancements. If you work in a company where you're unable to qualify for promotions, you should consider looking for a new job. This is true for both large and small businesses. Even if smaller companies usually don't have well-defined career paths, management should at least be willing to discuss your future on the team and how your role will evolve.
You don't want to spend too much time doing a job that doesn't offer you opportunities to grow. This might mean climbing the corporate ladder, learning new skills or honing existing ones. You need to always be moving forward in some way. Putting time and energy in a job with no room for advancement will stifle your long-term professional growth and income potential.
Ask yourself this: How will you progress if you stay at this job for another year? If you don't know or you think you'll be doing pretty much the same thing, you need to move on.
Being stuck in one place without room for advancement is a motivation stealer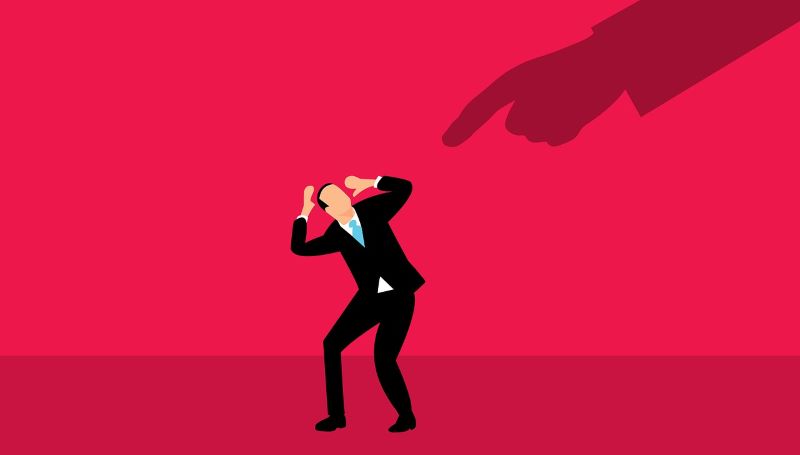 ---
Your Pay Doesn't Reflect Your Responsibilities and Performance
In some companies, you learn plenty of new skills, but unfortunately, it's not reflected in your paycheck. Your managers keep delegating more tasks to you until your to-do list is longer than your arm.  
At first, you think this is a good thing because it shows they have faith in your ability to handle new tasks, but after a while, you realize that you're getting paid the same, and it's not fair. In other words, your pay should reflect your responsibilities and performance. If not, you're being undervalued, and your company is taking advantage of you.
And being undervalued goes beyond monetary compensation. It means your company also doesn't appreciate your contribution and accomplishments. Your managers and coworkers should regard you as a valuable member of the team who deserves recognition for your work. Staying at a job where you're undervalued will lead to dissatisfaction and resentment. You deserve to work for a company that appreciates you and pays you what you're worth.
If you feel undervalued, then you should definitely quit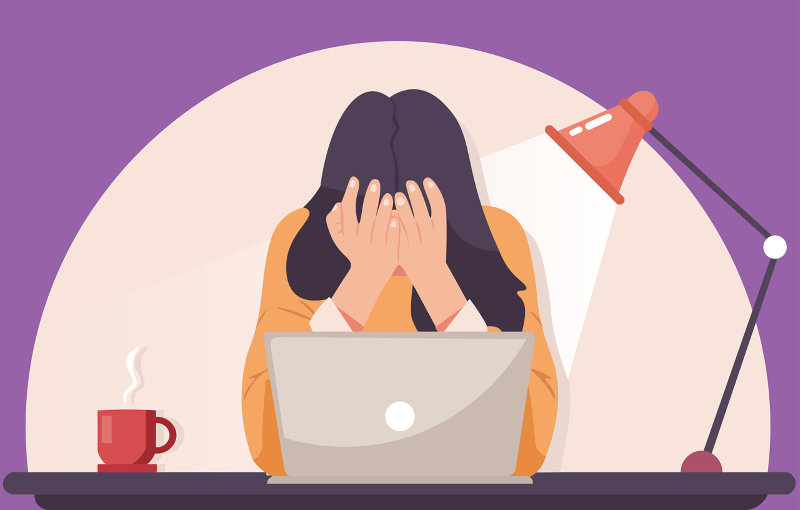 You're Reading This Article
You didn't start reading this article because you love your job so much. This is another sign. Maybe you found yourself in the signs listed above, and there's a good chance you have additional reasons why you're contemplating quitting. This isn't an exhaustive list.
You can write all the pros and cons you want, but if you feel in your gut that you're not happy with your job and you're meant for something better, then you should definitely start job hunting.