What Is Scandinavian Design And Why Is It So Popular
When it comes to interior design trends, there are so many styles out there. Some are so recognizable, it is impossible to mistaken them for any other. Nowadays, however, lots of these styles have seamlessly started blending together. Mid-century modern, rustic farmhouse are just a couple of examples of how two styles can be perfect for each other. What's more, nowadays, people tend to value comfort over extravagance, which helps when trying to bring out the best from two styles. There is, however, one interior design fad that has been around for decades and it seems like it is not going away anytime soon. The Scandinavian design is a trend, made famous not just because of the popularity of certain Swedish furniture stores, but also because of its simplicity and beauty. So, read on to find out more information about this interior design trend.
There is something so beautiful and simple in this Scandinavian living room design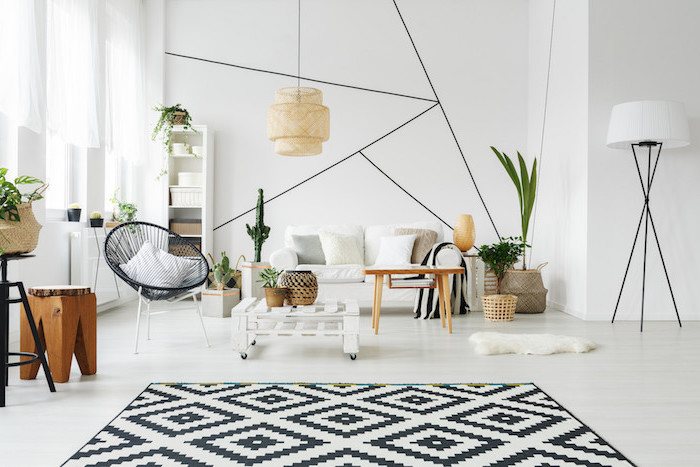 What is Scandinavian?
The Scandinavian design originated from three countries – Norway, Sweden and Denmark. The style started out in the 1950s and has been gaining momentum ever since. With the rise in popularity of stores, such as IKEA, this type of interior design took over the world. And, nowadays, you can find many more stores promoting this type of design. Because of this, Scandinavian interior design is timeless and will never lose its popularity.
The Scandinavian style is all about simplicity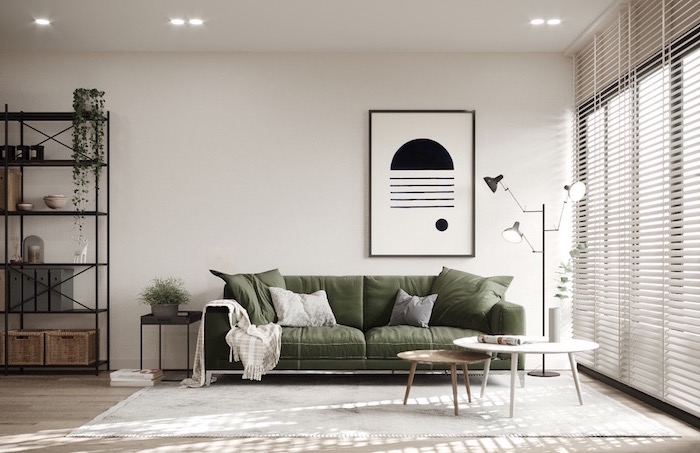 What defines Scandinavian design?
When we are talking about this type of interior the most important thing to remember is simplicity. Clean lines, neutral tones, natural elements and lack of clutter are just a few of the things, which define a Scandinavian interior. The countries, from which the trend emerged, have super cold and long winters. Therefore, the design is all about coziness, comfort and warmth. It is all about coming back from work, putting on your warmest pyjamas and getting cozy with a blanket and a good book on your super comfortable sofa.
The beauty is in the simple things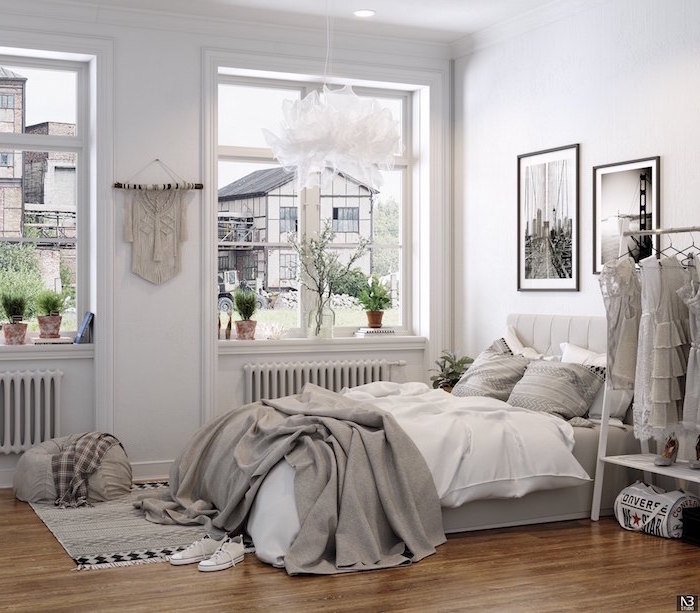 How do I get a Scandinavian look?
The good news for anyone who want to follow this style is that it is probably the easiest to recreate. There aren't many elements to it. However, there are a few basic ones, without which the style just isn't the same. Furthermore, as we have already said, there are so many stores out there which sell Scandinavian furniture. So, even if you are on a budget, you will still be able to maintain this interior design trend.
The Scandinavian interior is perfect for anyone who might be working on a budget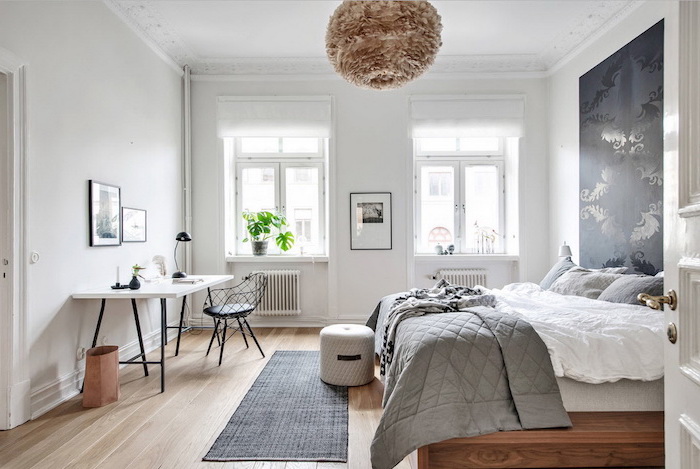 Neutral tones are a basic element of the Scandinavian design
As we have already said, the Scandinavian minimalism requires neutral tones. White is, of course, the most popular color. That, however, does not mean that you can't add a few colorful elements here and there. Tan and gray are also colors, which are preferred when decorating your house in Scandinavian style. These colors make the room feel airy and spacious. So, if you don't have lots of space then you have another upside to this interior design.
Keep it neutral with the colors and add just a few elements to give the room a finished look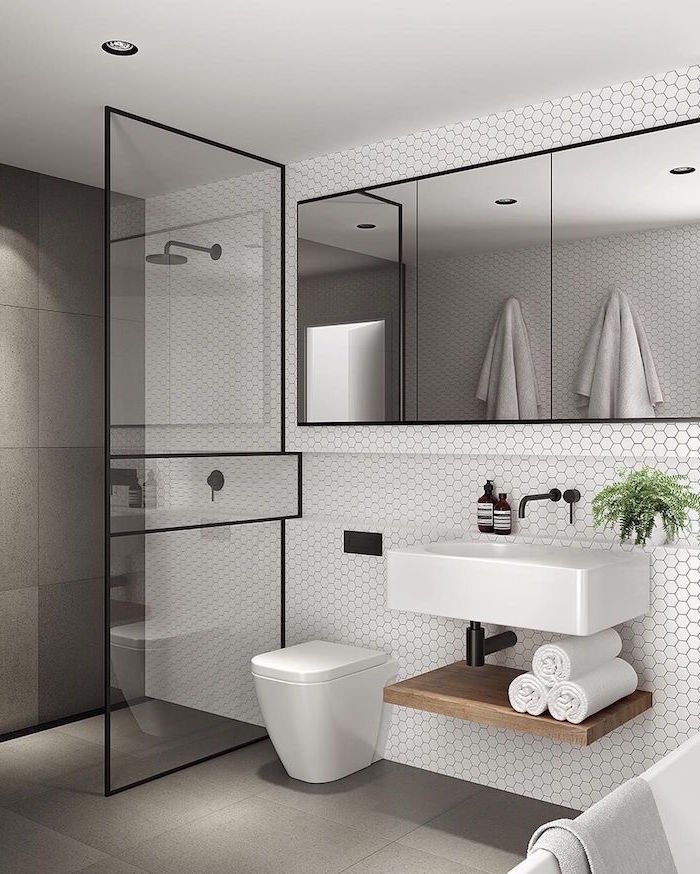 Use natural elements
For the Scandinavian countries, it is all about nature. So, bringing the nature inside your home is a very important thing. Any Scandinavian home you enter will definitely have wood floors. Wood is also used for extra decoration and for most of the furniture, such as dining table and chairs. Another big thing is live plants, which you can find in almost every room. Even in the bathroom.
In this Scandinavian interior wood is used in such a creative way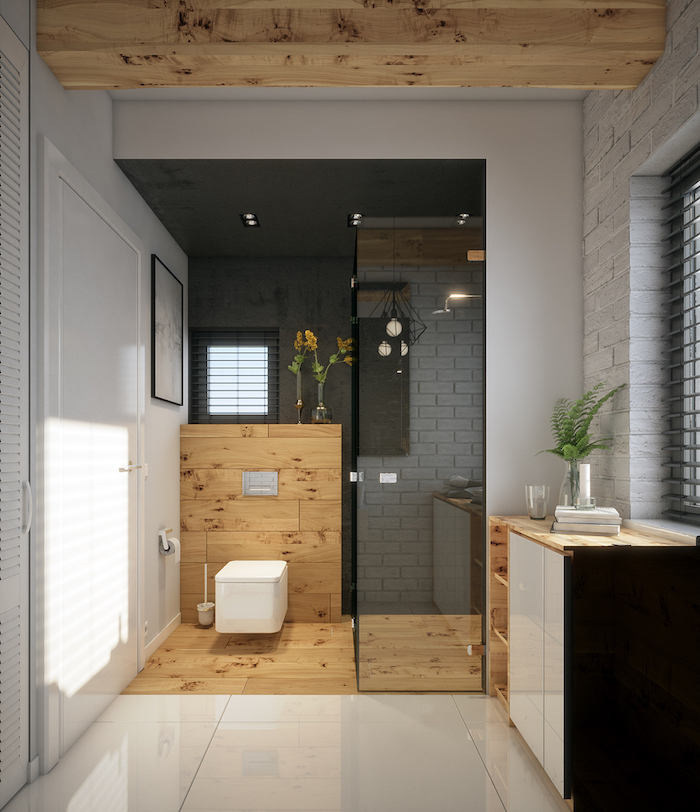 Keep it simple with clean lines
Forget about going extravagant with your furniture. Keep it simple and stick to shapes such as circles, squares and rectangles. These are the shapes you can see in a Scandinavian home. Because of that the space looks much airier and less cluttered. And while your furniture have these clean lines, they allow for some creativity when it comes to small decorations scattered around the house. They will bring the finishing touch your home is going to need.
Nothing feels out of place in a Scandinavian interior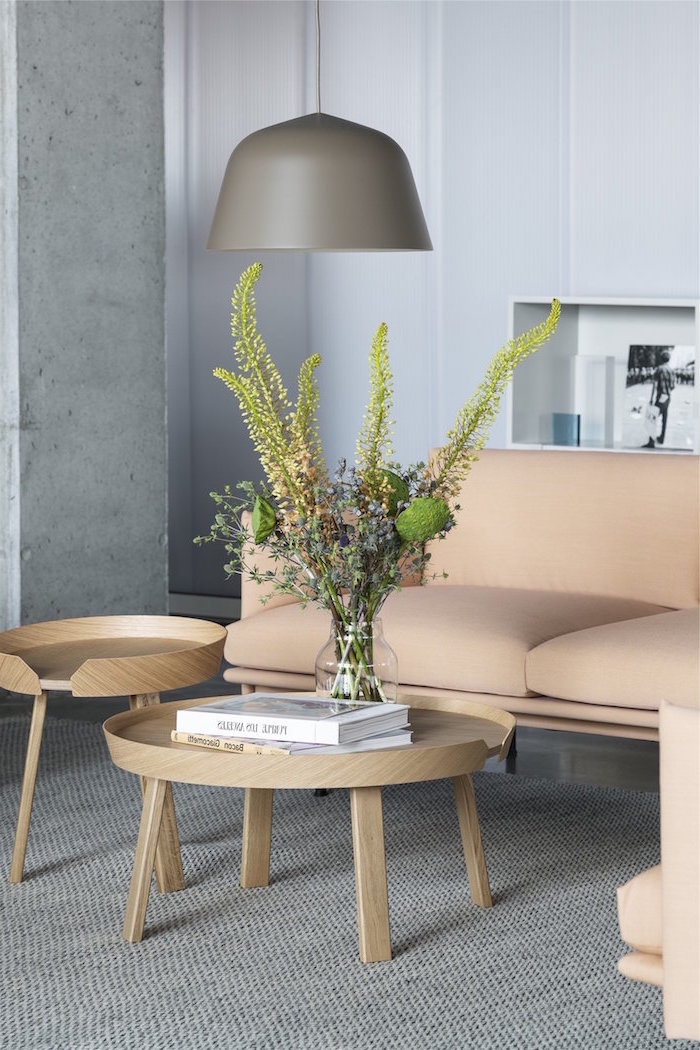 Less clutter
Sofa, one or two armchairs, coffee table and a TV cabinet. That is pretty much all you need in your living room. And Scandinavian living is all about essential. In this case less is more. Other interior design styles tend to incorporate so many different elements that make the room feel less spacious and cluttered. That, however, is not the case here. As we have already said, keeping it simple with the essentials and sticking to functionality is very important. Avoid all pieces of furniture and decoration, which you are simply not going to use. After all, that is the hygge way.
Less clutter means more space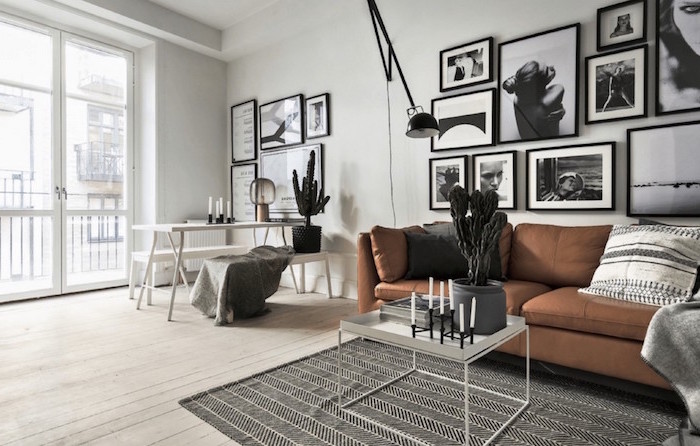 Proper accessories
As we have already said Scandinavian design is all about functionality and simplicity. It is all about being cozy and comfortable in your own home. That, of course, includes plenty of blankets, throw pillows and books. We already established that winters in Sweden, Norway and Denmark are long and super cold. Which is why, for the natives their homes must bring warmth and an escape from the freezing weather. Because of that you can always find a folded blanket resting on a sofa with a few throw pillows. That way when you get home you can cozy up, get warm and just relax in the comfort of your Scandinavian home.
Blankets and throw pillows are a must, because they bring so much coziness and warmth to the room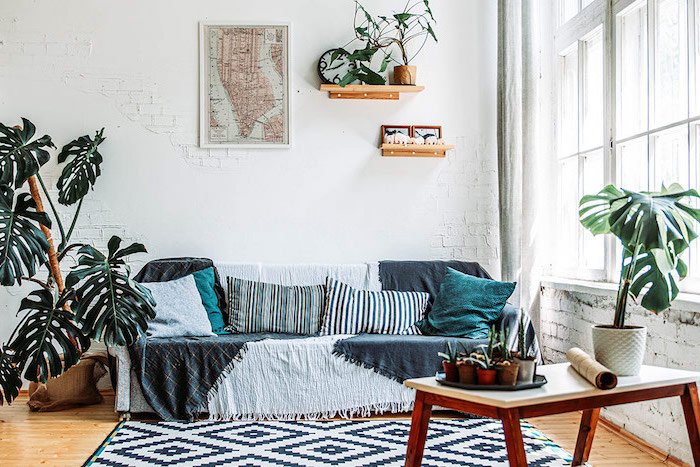 It is all about the right lighting
Once again we will bring up the cold winter, which not only influence the decor, but also the lighting in Scandinavian homes. During those long winters, there is a lot less daylight. Which is why, it is important to have lots of natural light for as long as you can. Because of that, even large windows are left uncovered or have see through curtains made from a light fabric. On the other hand, once it gets dark, you need plenty of light, which is why rooms in Scandinavian homes are always well lit. Most of the fixtures used are reminiscent of industrial style and are usually armed with brighter light bulbs.
Let all the natural light in during the day, but keep it lit during the night, as well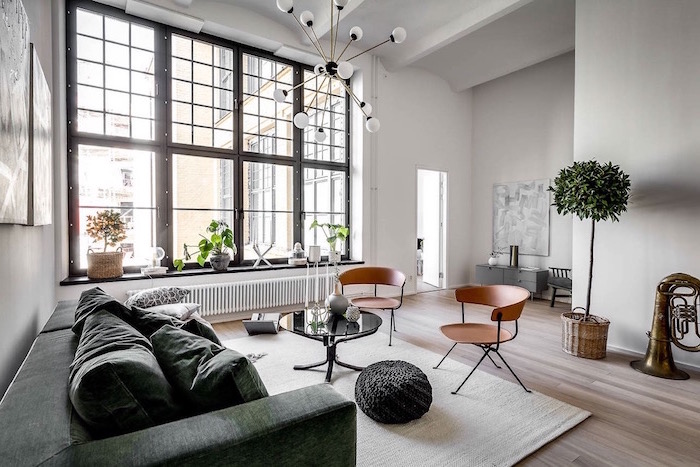 Now browse through the gallery to find even more Scandinavian design ideas
Simple, yet beautiful Scandinavian bedroom decor
Adding little bursts of color here and there will give the room so much character
Black and white photos in frames, hanging on the walls are an interesting, yet simple way to decorate a Scandinavian room
This Scandinavian kitchen enjoys lots of airiness and simplicity with an accent floor with pattern tiles
Yet another example of how small bursts of color can be super elegant, yet still maintain the spirit of the Nordic style
You can always add a touch of color if you want
Wood floors are a must have
Use colored metals to create a bit of intrigue in the bathroom
Gorgeous Scandinavian design living room