Prepping for Fall: 6 Decluttering Tasks for a Cozy Home
Sure, spring-cleaning is a thing, but what about fall prepping? Preparing for fall is a thing, and, in this article, we will explain why. For starters, transitioning from season to season requires your body, mind, and home environment to transition, as well. And, the best way to make room for the new is to get rid of the old. If you want to declutter our home from things that don't serve you any longer, you have come to the right place! Today, we will explore the most important decluttering tasks for a cozy home. No matter if you live in a house or an apartment, these apply to you! So, if you want to prep for the fall, here is your simple checklist:
Let's take a look at the main fall decluttering tasks you need to take care of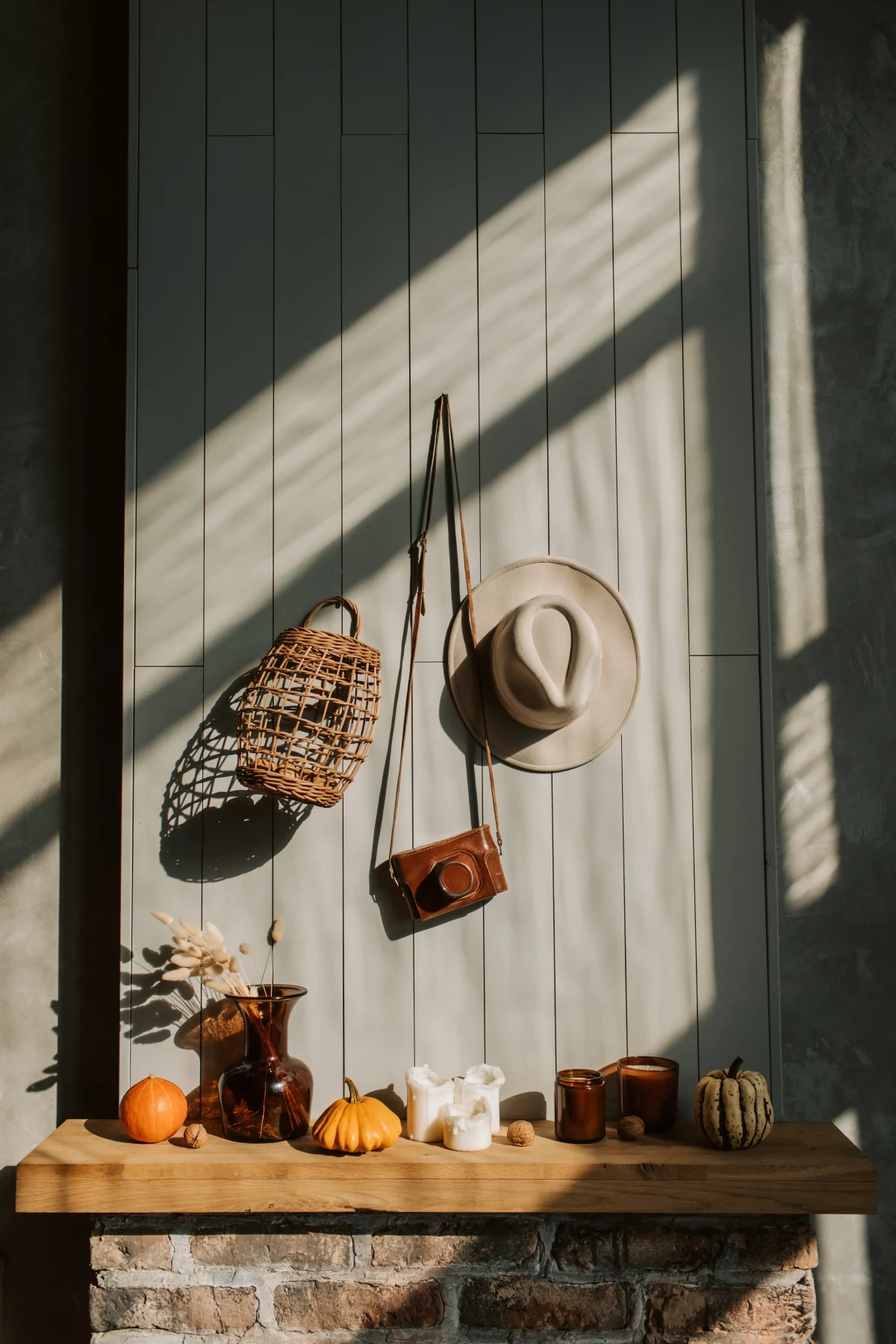 Prepping for Fall: 6 Decluttering Tasks for a Cozy Home
#Swap your Summer Wardrobe
The first thing you need to do to prepare for autumn is to get rid of your summer wardrobe. Make space for all of your sweaters, cardigans, and fluffy scarves. Organize your clothes, shoes, and accessories according to how often you wear the items. That will save you both time and effort when you are getting ready to go out. In addition, to organizing your fall wardrobe, make sure to declutter some items, as well. If you see anything that you do not remember wearing, give it to a friend, family member, or donate it! There is no point in holding on to items that do not serve you. And you know what they say, one man's trash is another man's treasure!
Time to bring out your fluffiest and coziest clothing items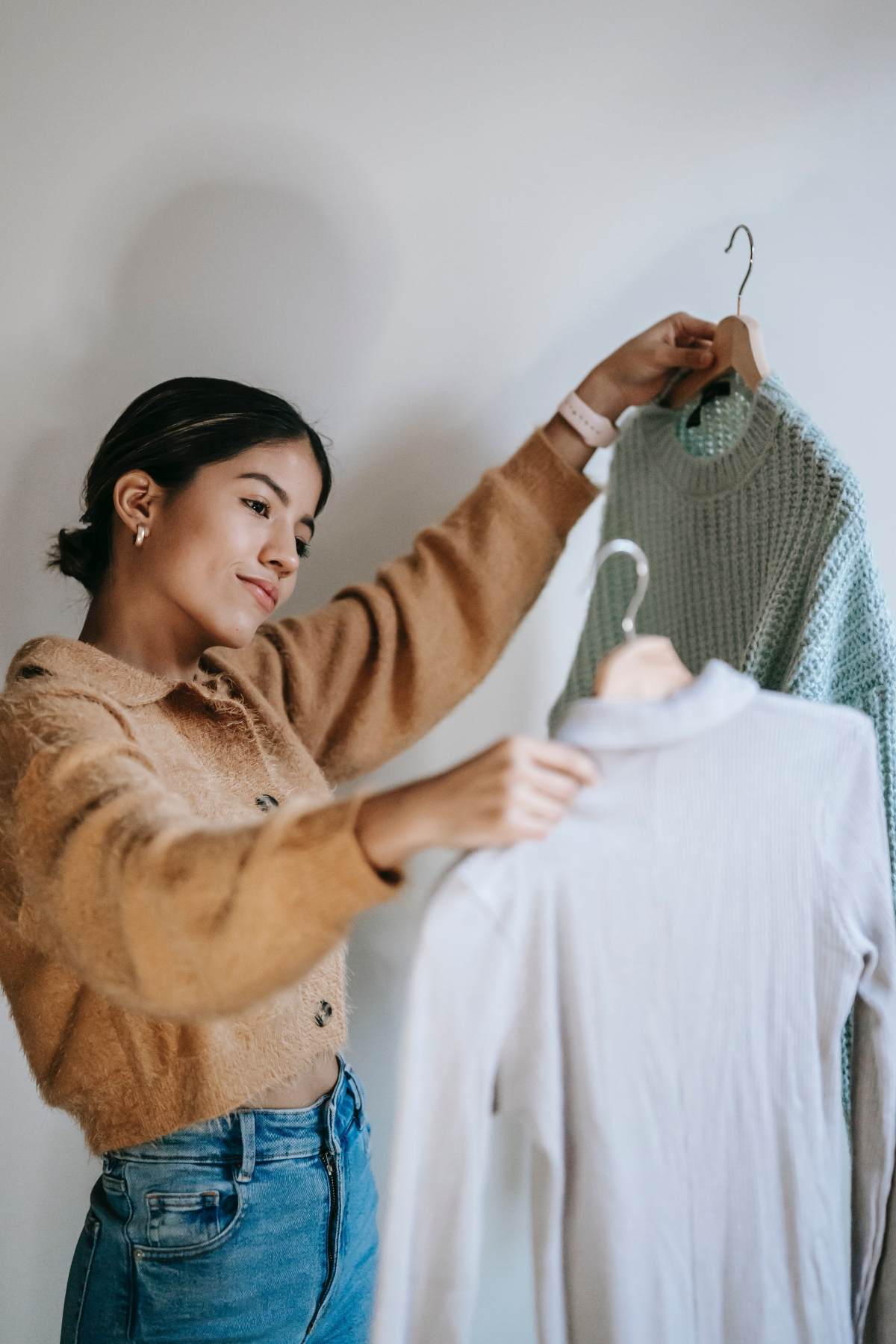 #Bring out the Cozy Elements
When the weather outside is dark and gloomy, it helps to make the inside environment super cozy and relaxing. So, now is the time to bring out the candles, incense sticks, pillows, blankets, diffusers, and fairy lights. The more, the merrier! These decorations have a lot more power than you think. Just a candle or two here and there will make all the difference in the ambience of your space. Ditch the overhead lighting, and turn to more natural sources of light like candles.
Autumn is all about cozy blankets, spicy candles, and aromatic diffusers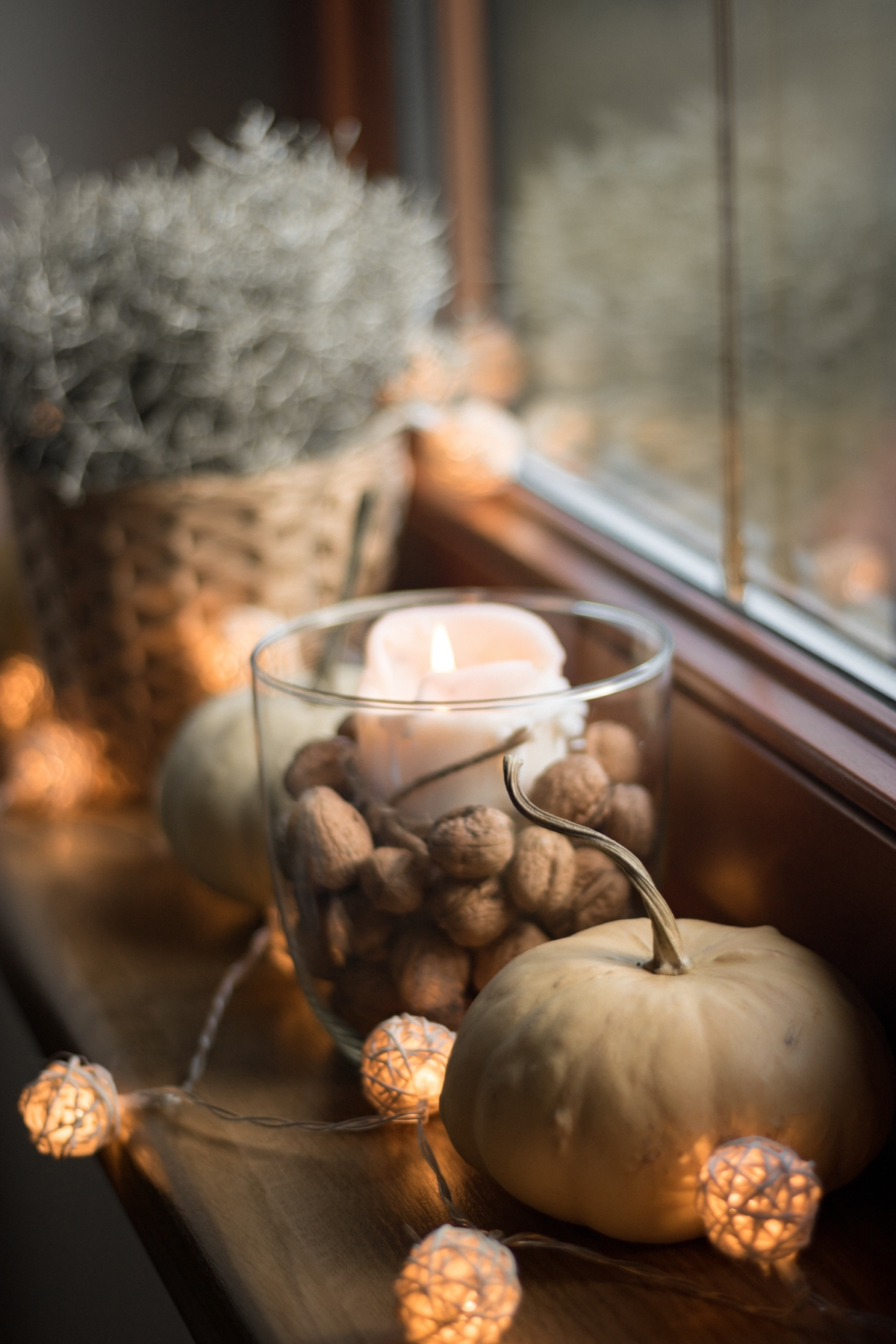 #Rearrange the Bookshelves
Books are not only a portal to the world, but also amazing home decor. If you love to read and to display your favorite titles, this tip is for you. The new season calls for rearranging and decluttering your bookshelves. Bring the spookiest titles front and center, and set the vibe using your library. You might think that this tip does not make that much of a difference in your environment, but the devil is in the details!
Rearranging and decluttering your library is a fun way to set the tone and the mood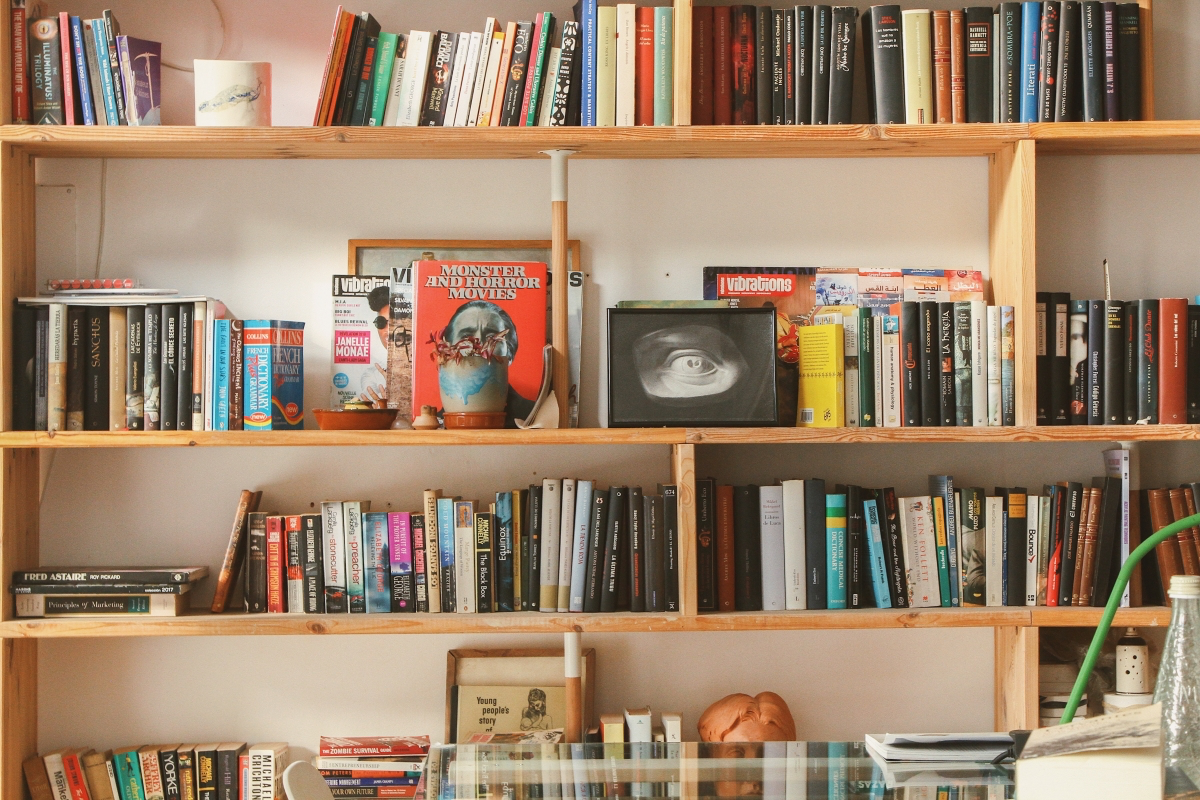 #Declutter the Entryway
The entryway really sets the mood of your home. That is why it is a good idea to declutter and rearrange it with every season. Limit the amount of shoes, jackets, and keys rolling around, and clean all the areas. Make sure to leave as little items in the open as possible. Leave only the most used ones. If you have plants there, make sure to remove the dust from their leaves. If you have themed door mats now is the time to bring out the Halloween/Autumn vibes.
Clean and declutter your entryway to set the mood in the home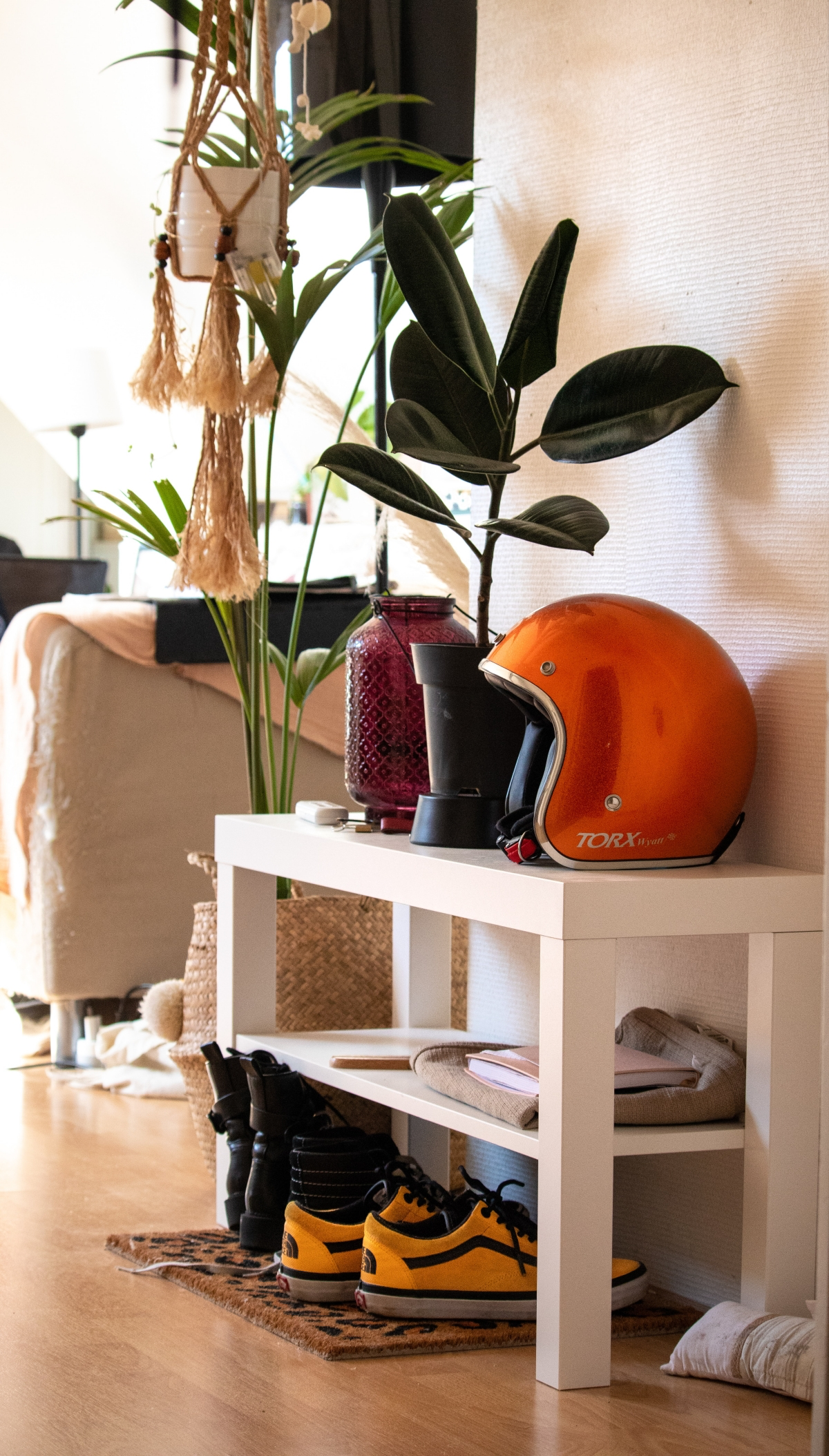 #Rearrange the Kitchen Cabinets
Rearranging your kitchen cabinets can make all the difference in the world. Hear us out. Let's take a look at the spice cabinet. Not only can you get rid of old and stale spices and herbs, but you can also bring certain ones forward. For example, spices like cinnamon, nutmeg, and cloves are mostly used during Autumn and Winter. So, why not bring them forward, so you do not forget to utilize them in your seasonal recipes. Do the same for your canned goods, and all other kitchen cabinets that can benefit from a good declutter.
Decluttering and rearranging your kitchen cabinets can make a difference in your cooking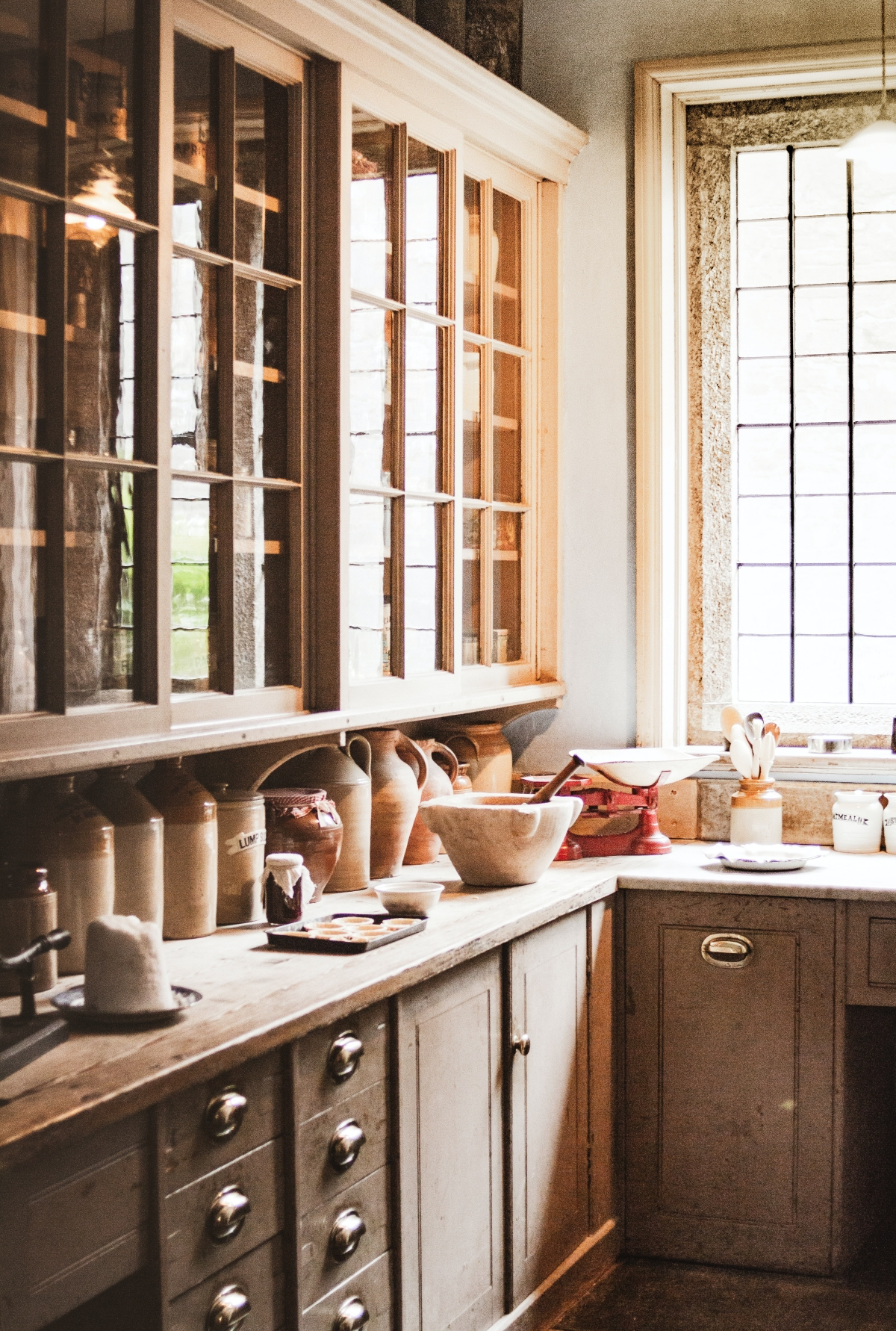 Now you know which are the main fall decluttering tasks you need to take care of!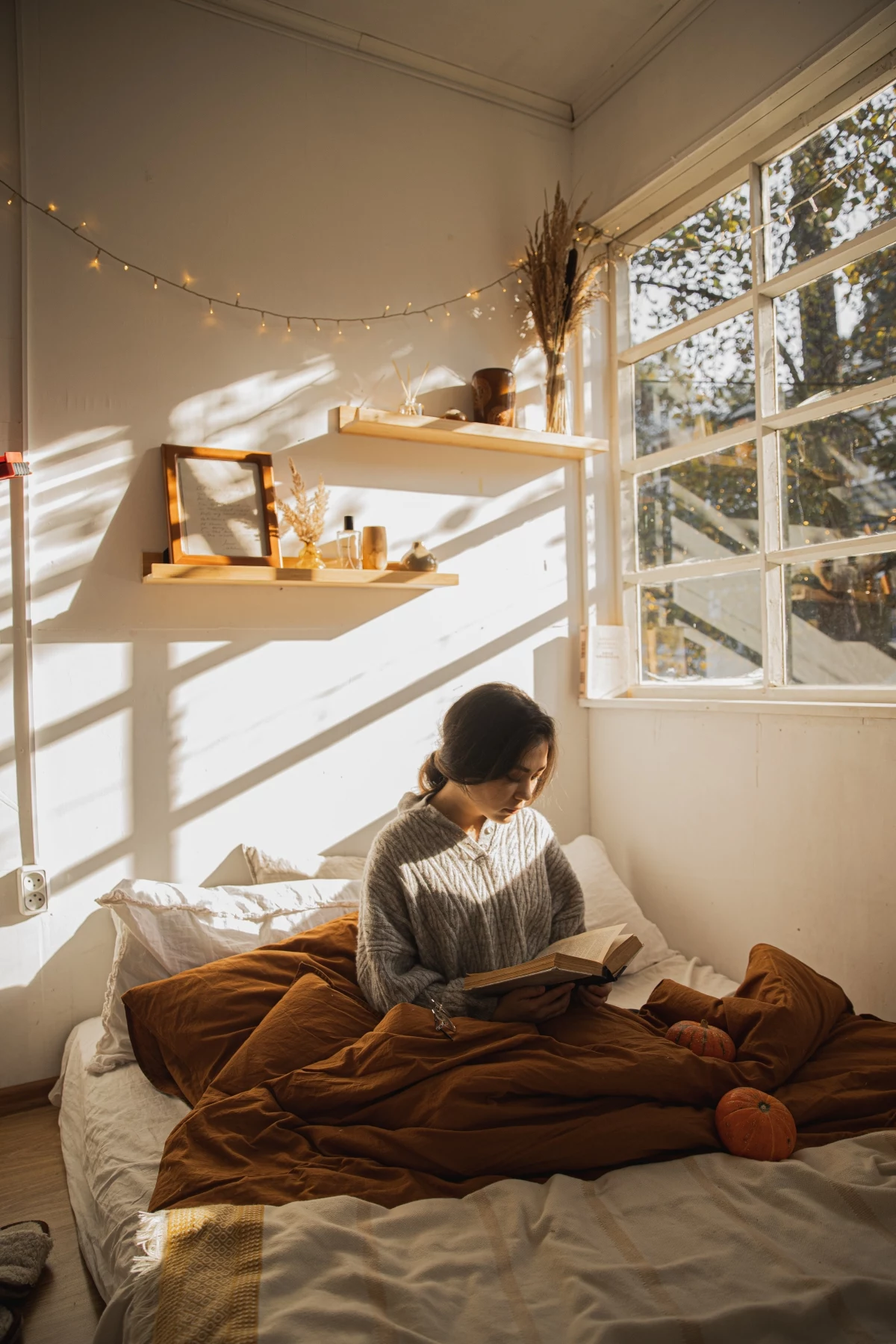 More Articles You Might Like