Finding yourself a cheap kitchen cabinet !
If you've just moved into your own house or if you want to renovate and give your house a new look, getting yourself a new kitchen cabinet is essential. The kitchen is one of the only communal rooms in the home that is used frequently by all the family and so to make the place feel unique, warm and welcoming is even more necessary.
However, if you've been shopping for kitchen cabinets in the past, you might have noticed that they can get expensive if you haven't shopped around enough. That's why we're going to help you if you're looking for cheap kitchen cabinets. The good thing is when you're shopping for a kitchen cabinet there are that many different types, materials and styles now that you're bound to find one that compliments the rest of your kitchen and the interior design of your home in general.
Beautiful minimalist kitchen design!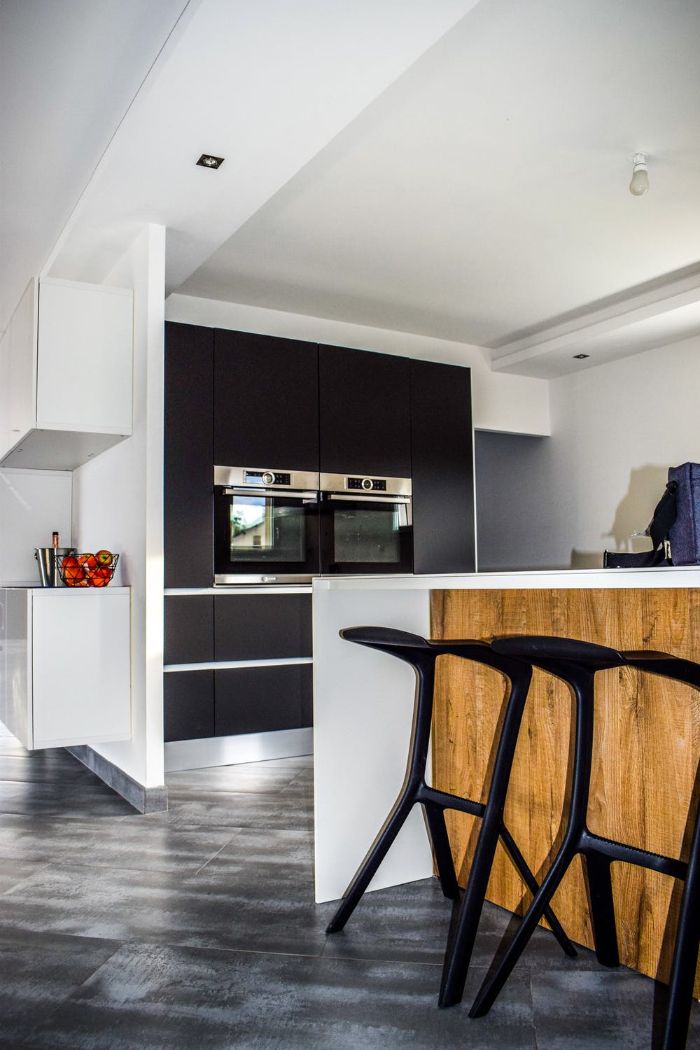 You don't want the price of a cabinet to blind your decision though. Sometimes you can be compromising on quality. If this is the case, it can lead to two things. First and foremost it might not blend in well with the rest of your kitchen, and secondly, it will be of a poor build quality meaning you'll have to purchase another one sooner rather than later costing you both more money and time.
A good idea to have is to look at reviews of the kitchen cabinet you've got your eyes on from past customers to see if they were happy with their purchase and if they had any concerns afterwards. Spending time to do this research could save you both time and money in the long run. You'll also want to try shopping around wholesalers of cheap kitchen cabinets, at first you might presume that they will only sell to trade customers. However, this couldn't be further from the truth. A lot of wholesalers will now sell to individual customers. This gives you both the broader choice of kitchen cabinets to choose from and also, you'll get better value for money.
The white kitchen cabinets are always a good idea to bet on !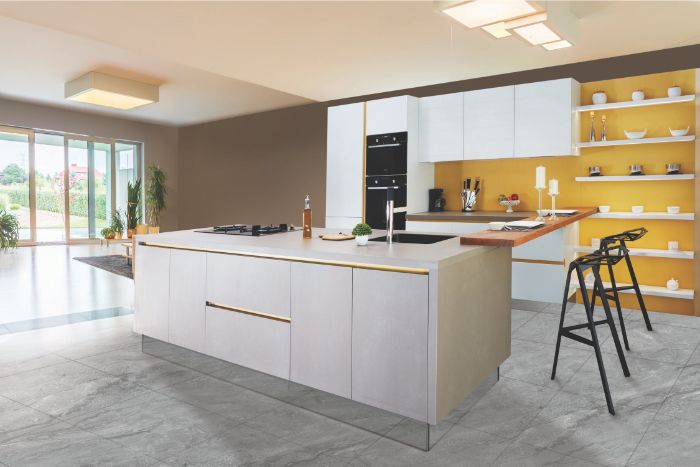 When it comes to choosing your perfect kitchen cabinet, first and foremost you're going to want to pick a cabinet profile that suits the rest of your kitchen, shortly followed by selecting your favourite cabinet door to go on the cabinet. Next, do some research on the types of woods that are available for cabinets and the benefits and downfalls of each. Also, consider both functionalities as well as beauty when making your selection. What exactly are you going to be using it for? Is storage going to be a high priority when it comes to your new kitchen cabinet? These are all points you should be taking into consideration when deciding on your new cabinet.
In summary, if you take your time to do your research and shop around. You will find that this will pay off in the long-term, as not only will you be saving yourself money when it comes to your new kitchen cabinet but also you will be getting yourself a kitchen cabinet that will complement the rest of the styling of your kitchen. This will add to the ambience and atmosphere of your kitchen and home, avoiding it becoming an eyesore and sticking out amongst the rest.
Kitchen design in white and gray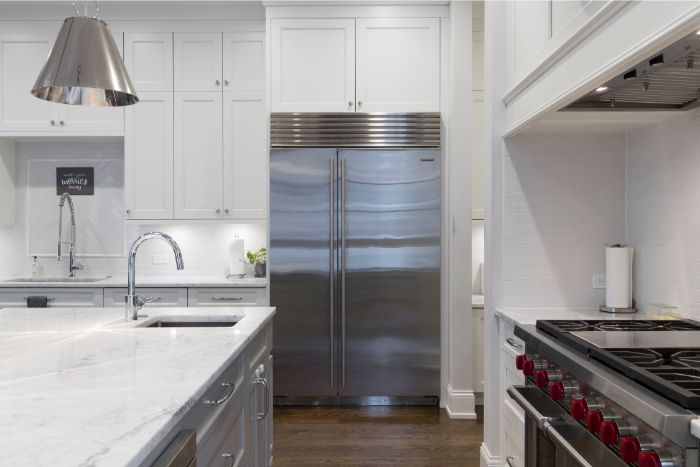 Classic kitchen design for all classic lovers