5 Things in Your Kitchen You Can Actually Transform with Paint
If you want to freshen up your kitchen but don't have the financial means to do so, you are in the right place! The kitchen is the heart of every home, so making it a cozy and inspiring space is probably important for you. A kitchen remodel, however, will cost a fortune, take a lot of time and effort to accomplish. But, we are here to tell you that you don't need a big renovation to transform your kitchen. There is also no need to replace cabinets or buy new furniture. All you need to bring back your kitchen's flare is a paintbrush, a can of paint and a little inspiration! In this guide, we will show you the things in your kitchen you can actually transform with paint! So, if you have some free time on your hands, and you are feeling inspired for a change, continue reading:
The kitchen is considered to be the heart of the home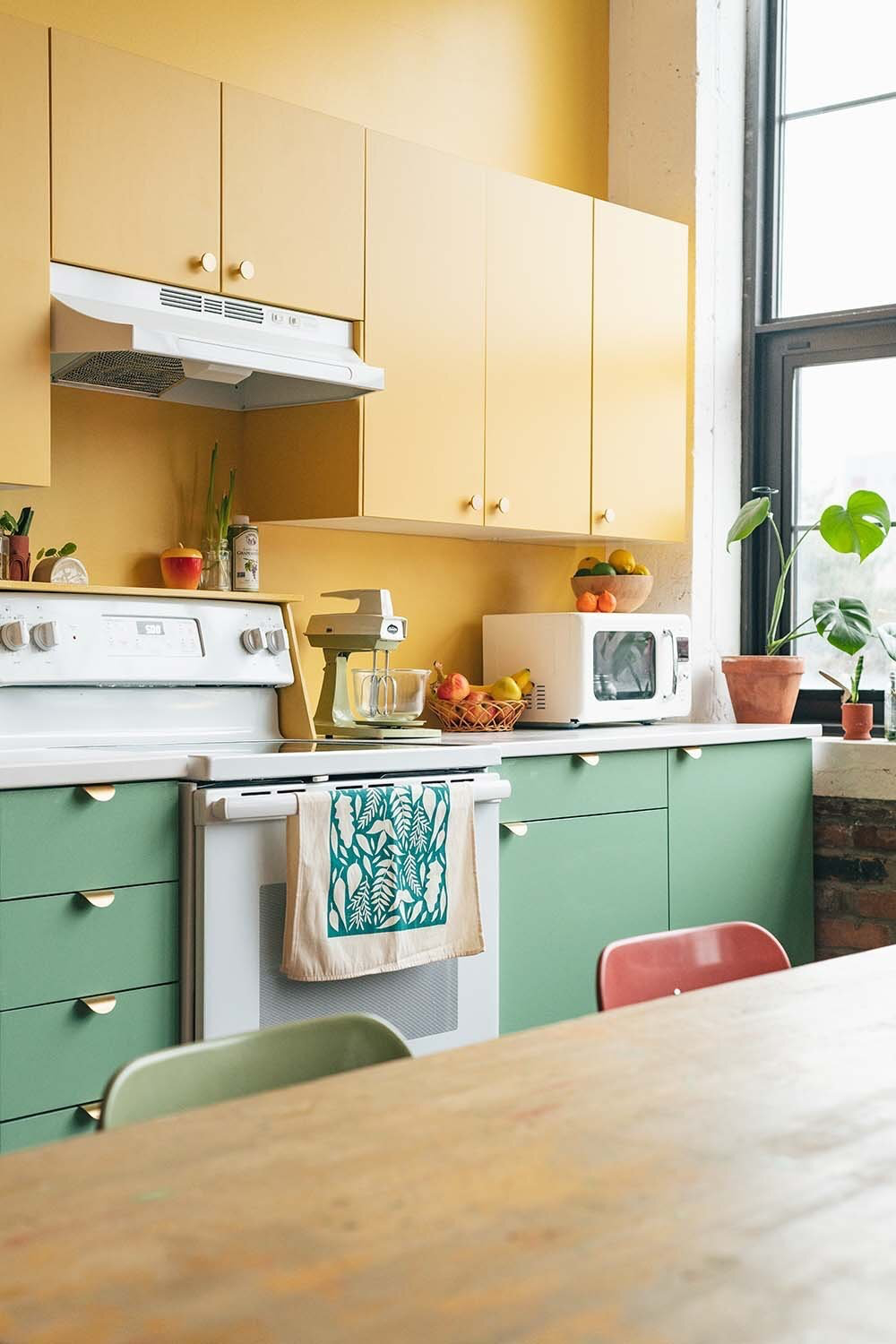 In this article, we will show you which things in your kitchen you can transform with paint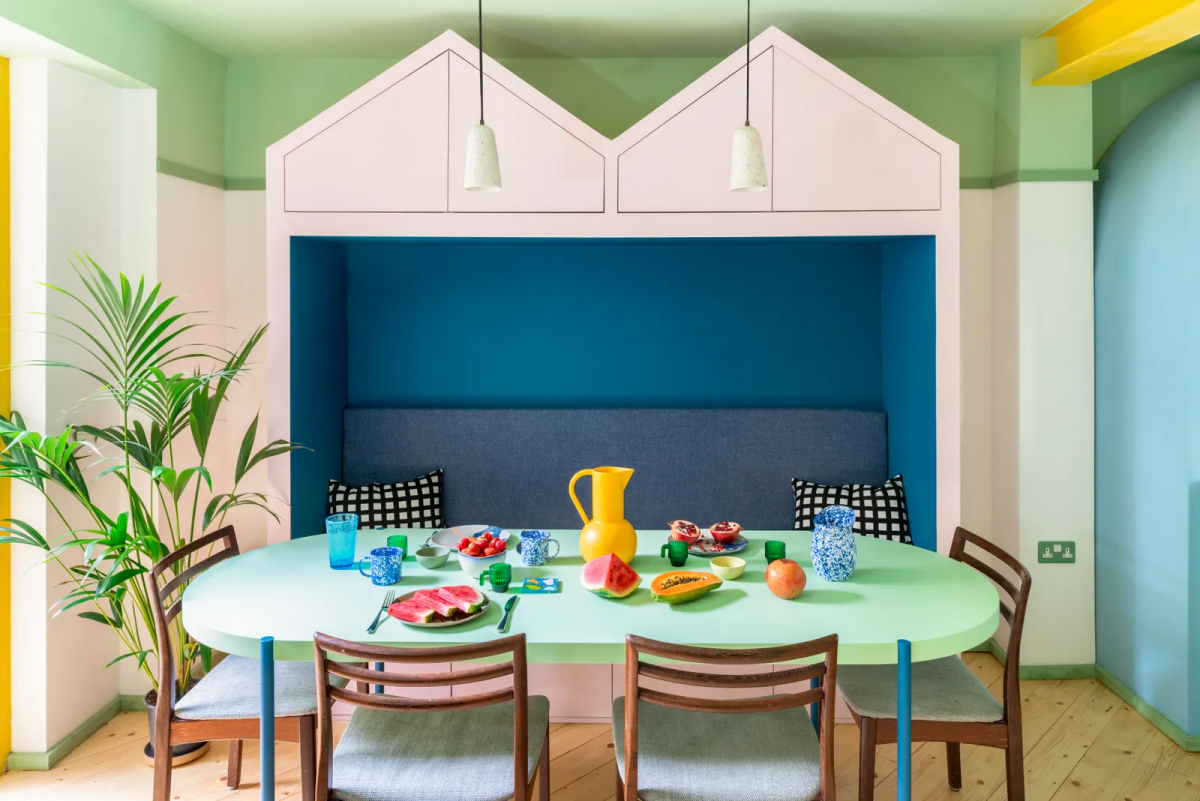 Things in Your Kitchen You Can Actually Transform with Paint
#The kitchen backsplash
The process of painting a tile backsplash is an easy way to update a kitchen or bathroom without breaking the bank. You only need the right material and some prep work. Kitchen tiles don't typically experience the same wear and tear as tile floors, leaving less concern about chips and peeling. So, think about a fresh coat of white paint, or maybe something more colorful?
Painting your kitchen backsplash is an easy way to elevate your kitchen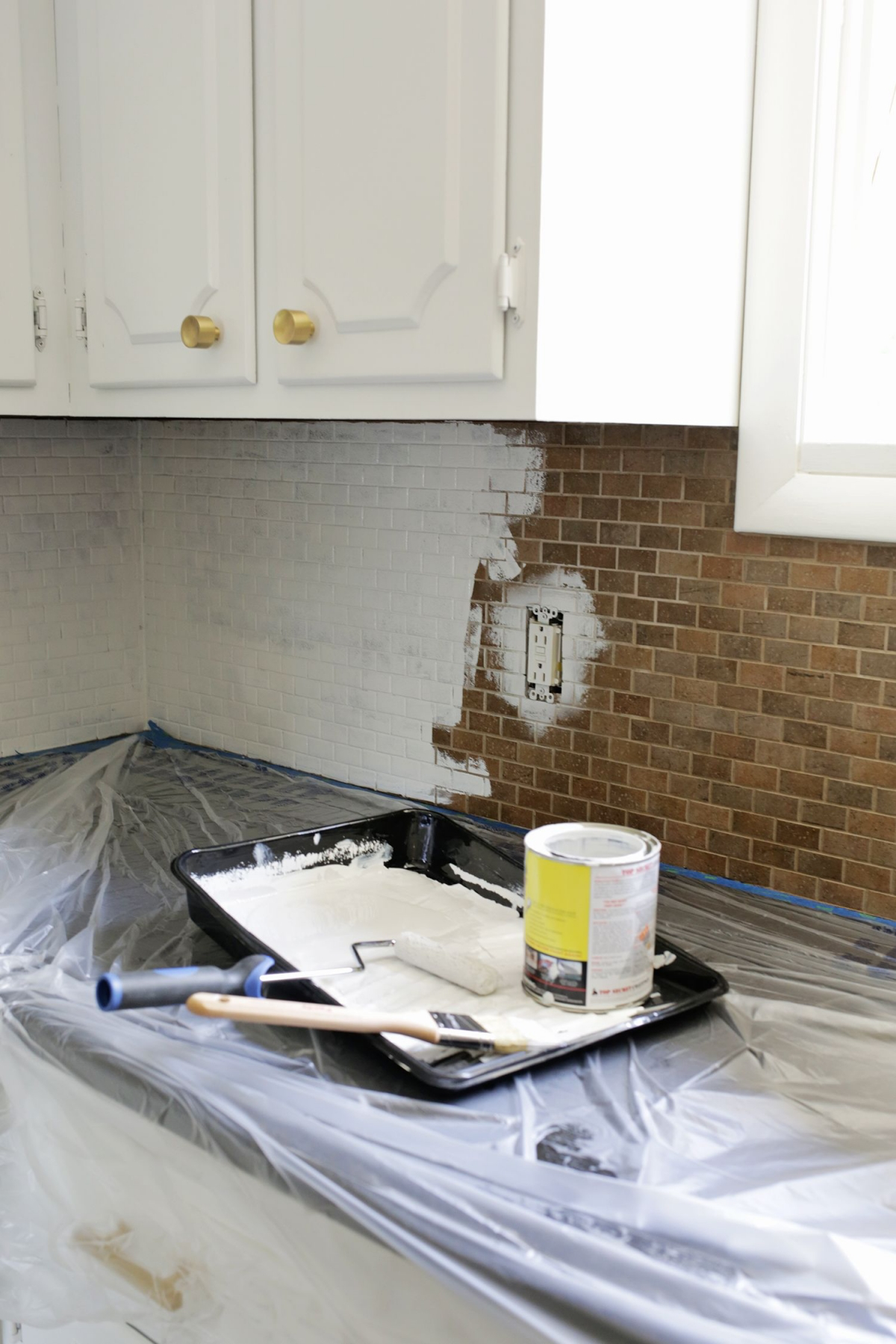 This easy DIY will surely help freshen up the space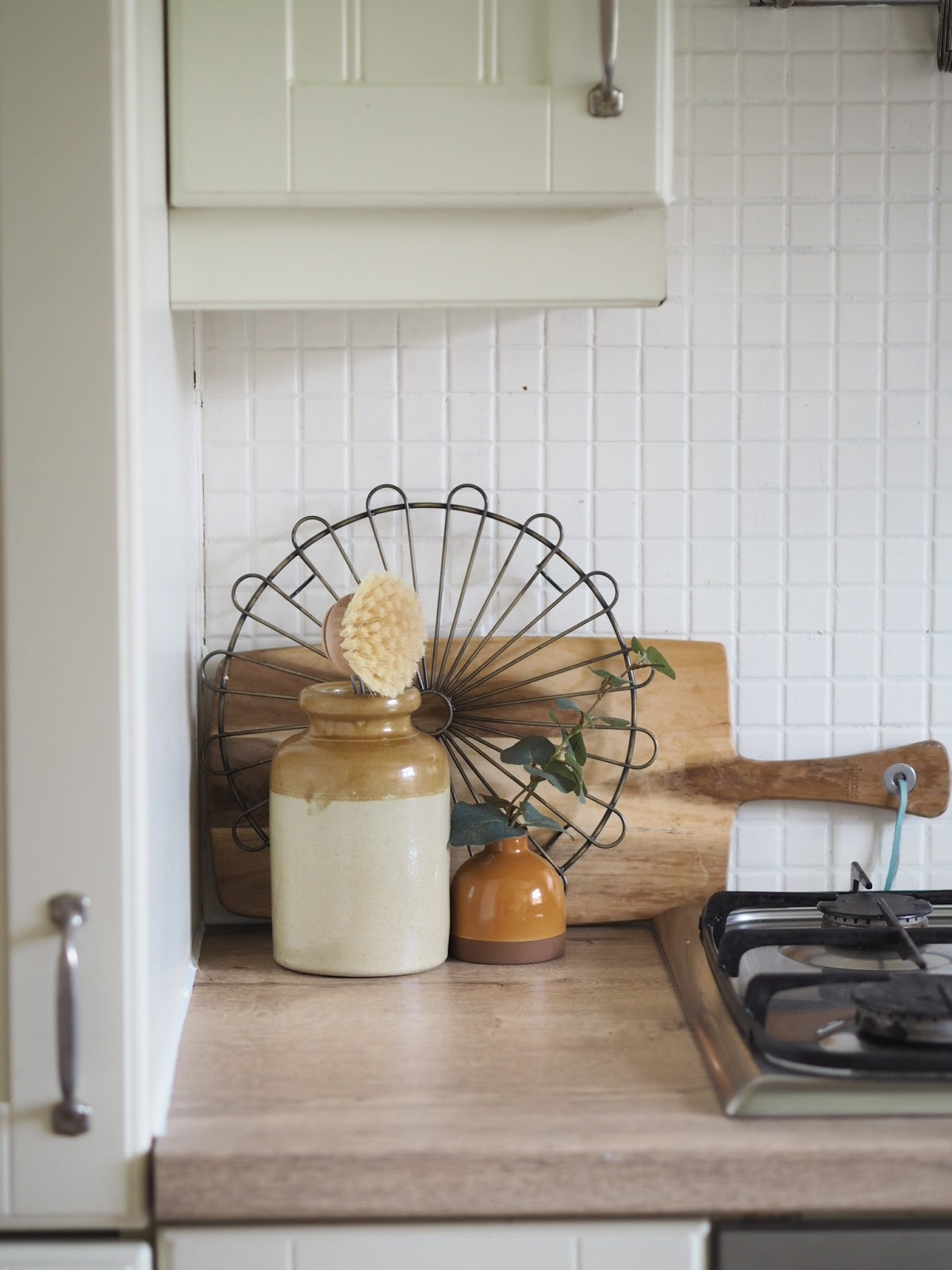 #The kitchen cabinets
Buy paint that is made specifically for wooden cabinets and change your kitchen beyond recognition. Of course, you should take into account that the paint should be resistant to moisture, to temperature changes and to aggressive substances. Our advice is to go for a bold color that will bring back your kitchen's flare. At the end of this guide, you will find the best colors to paint your kitchen cabinets with.
Painting your kitchen cabinets is one of the best kitchen projects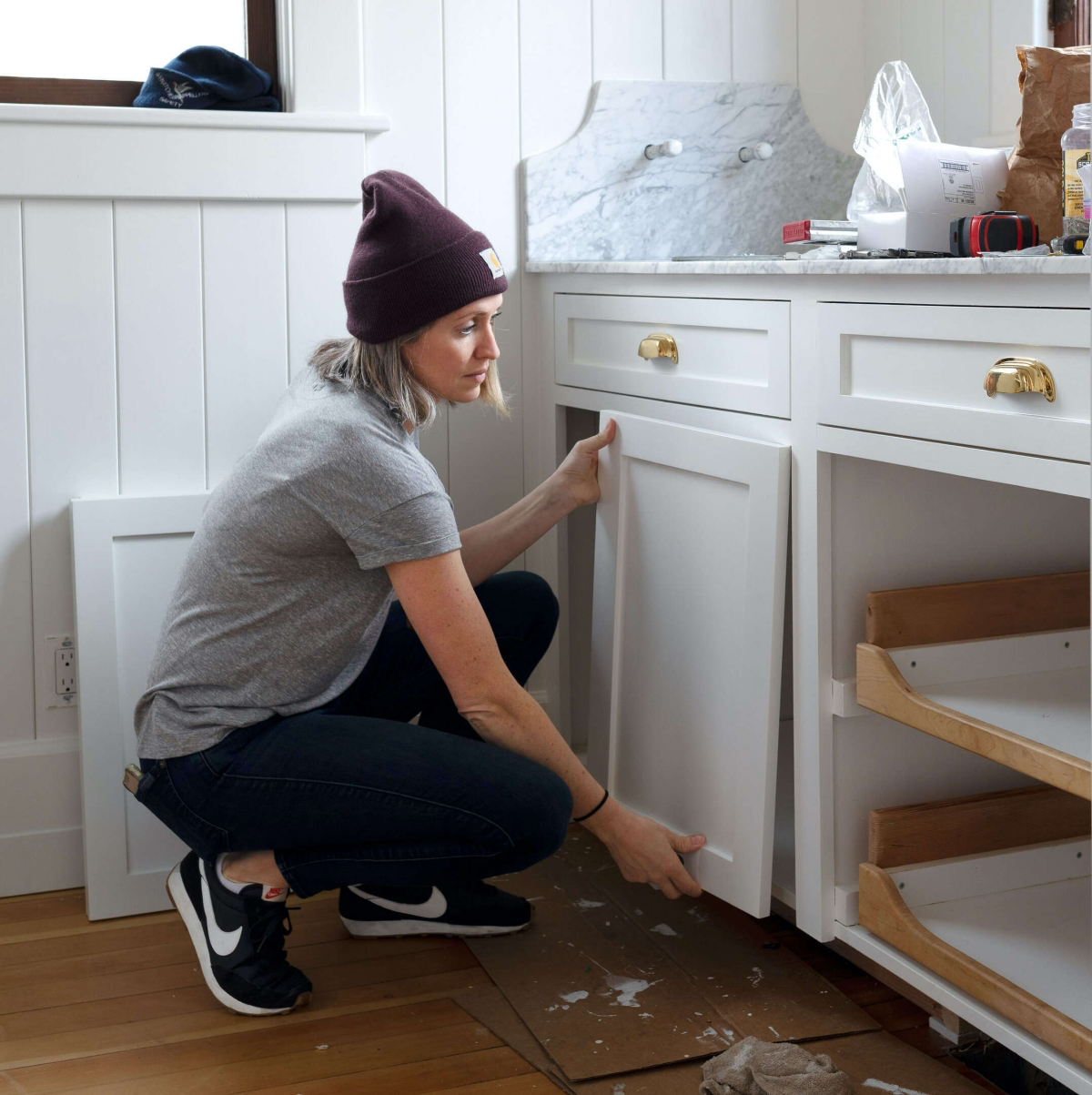 Opt for a bold kitchen color to completely transform the space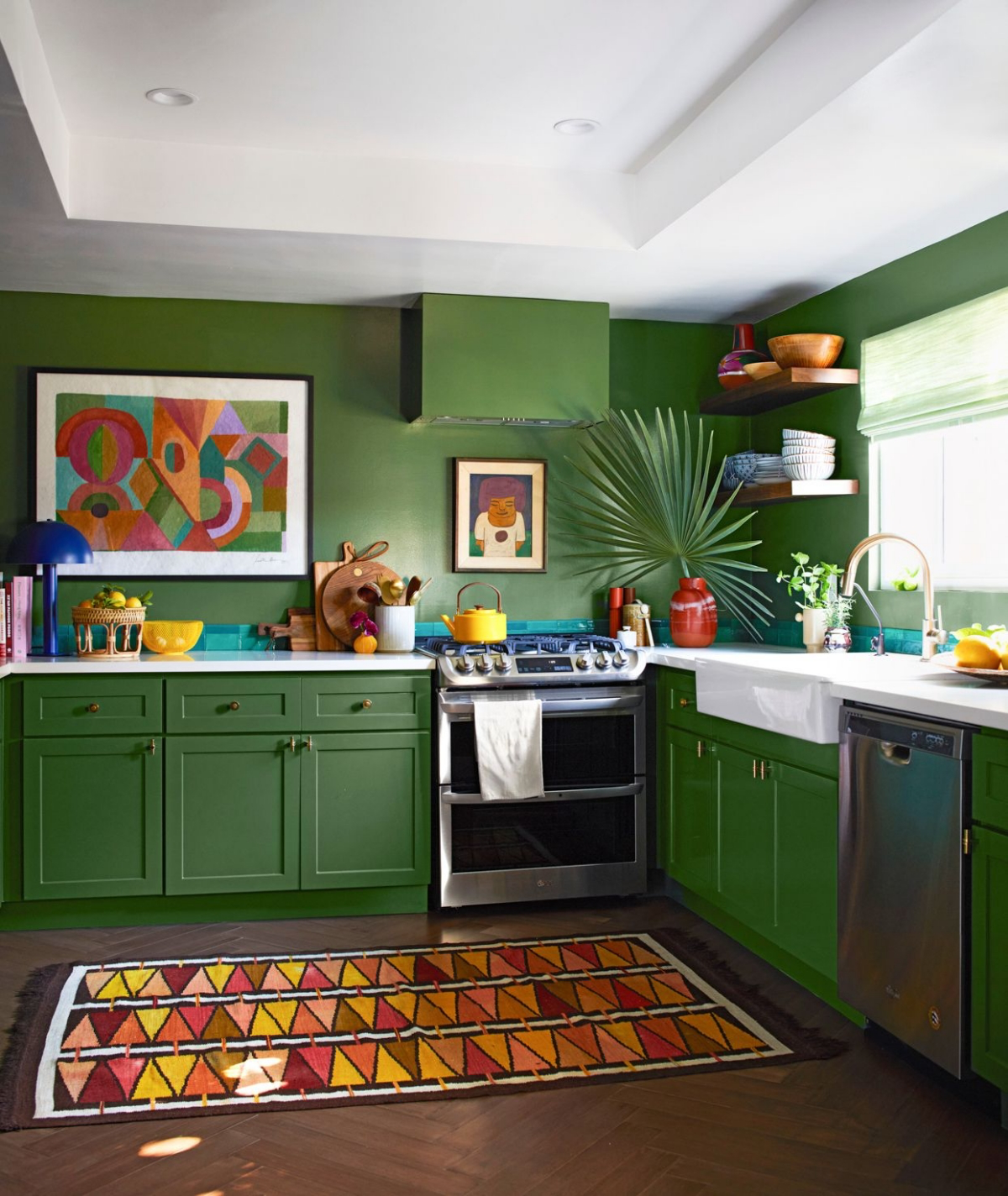 You will be surprised what difference a coat of paint can make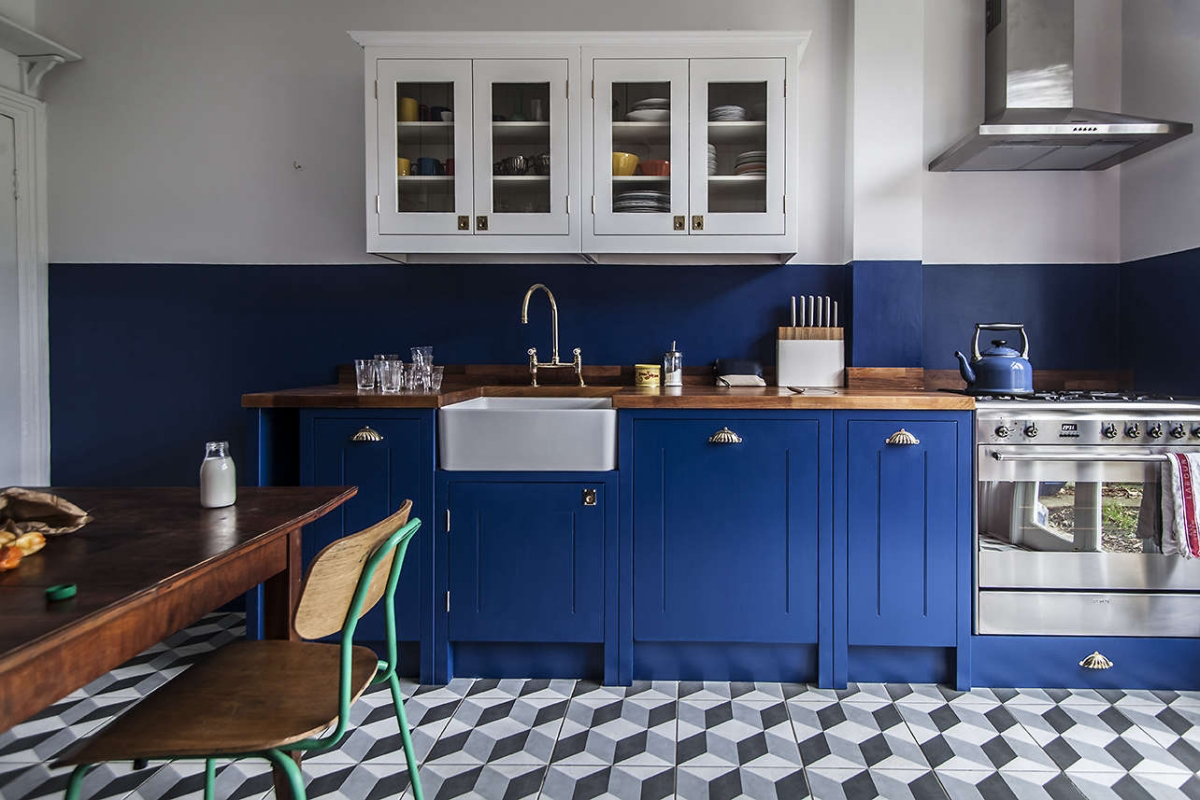 #Add an accent
A familiar interior will instantly look different if you add a few bright accents here and there. Maybe some open shelves or a few floor tiles? You can paint the wooden shelves in a bright color, and place different objects, cookbooks, and plants on them. You can even go further and make an accent wall in the dining room. That way, you will not only add a bright touch to the interior, but you will also visually divide the kitchen into several parts.
Paint your kitchen floors for an instant flare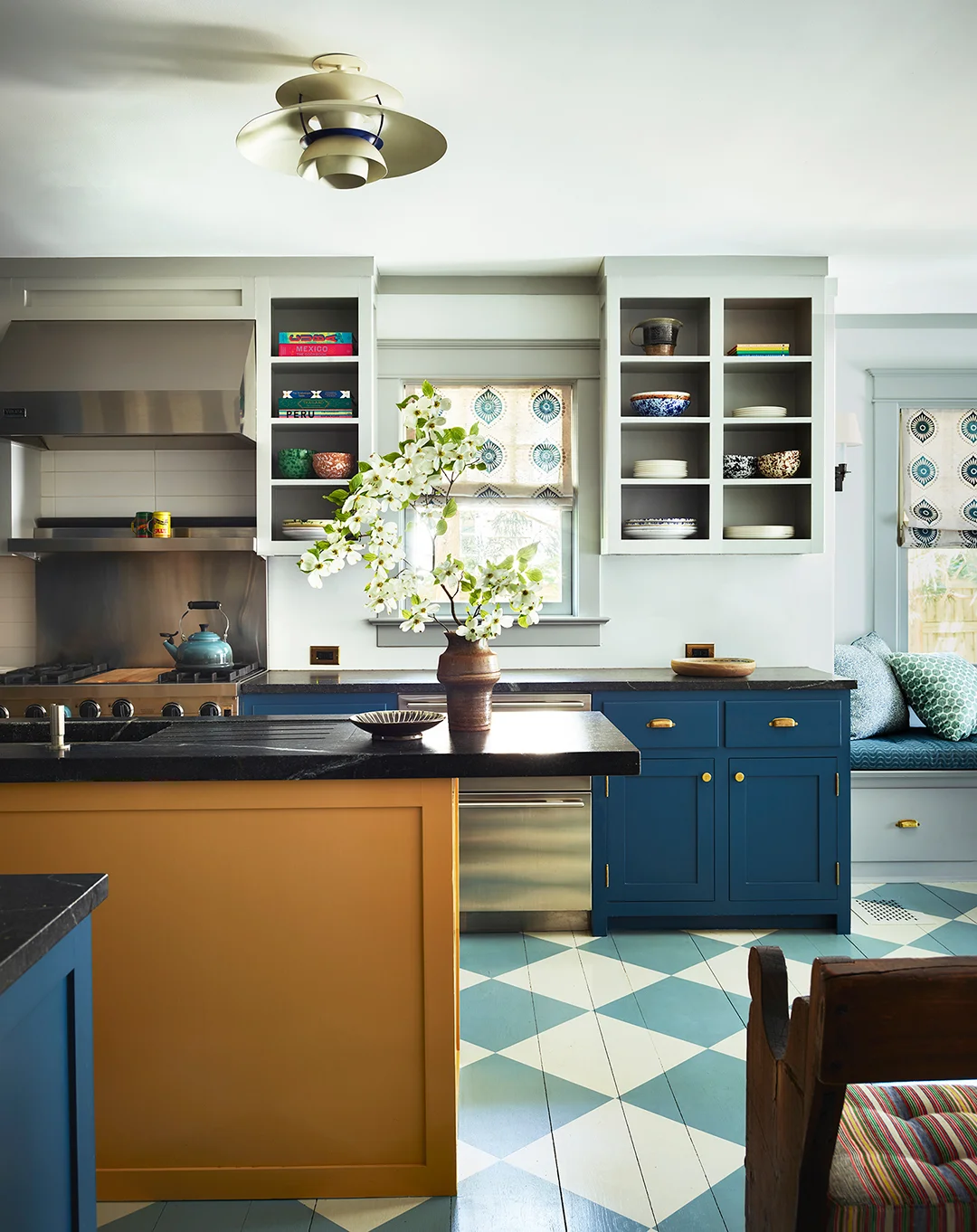 Or, paint your open shelves, and add colorful decorations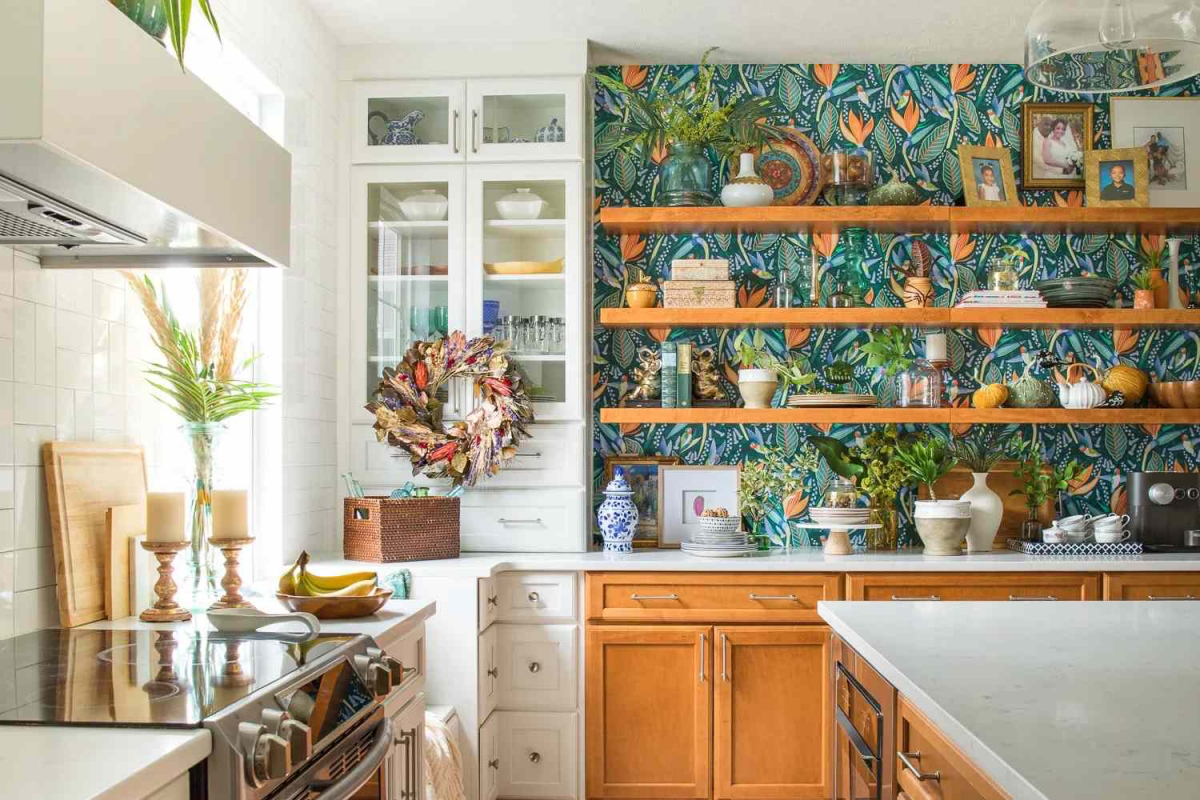 #The kitchen table and chairs
If your kitchen furniture is old and worn out, you might want to get rid of it. But, don't be in a hurry to throw it out! First, try sanding and painting your kitchen table and chairs a different color. Perhaps after this quick and easy transformation, your kitchen furniture will fit better into the interior.
Don't be in a hurry to throw out your kitchen tables and chairs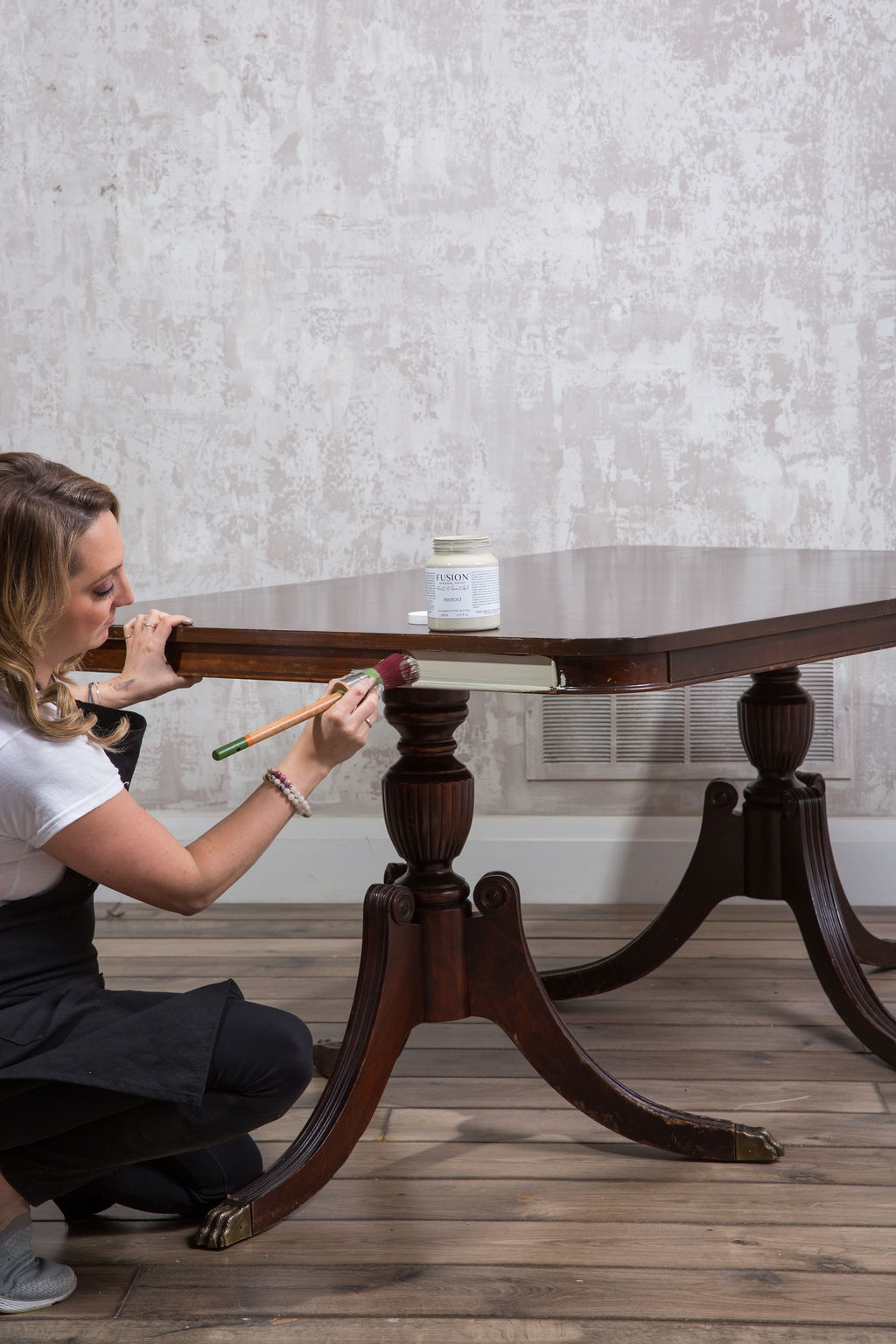 Instead, sand and paint them a different color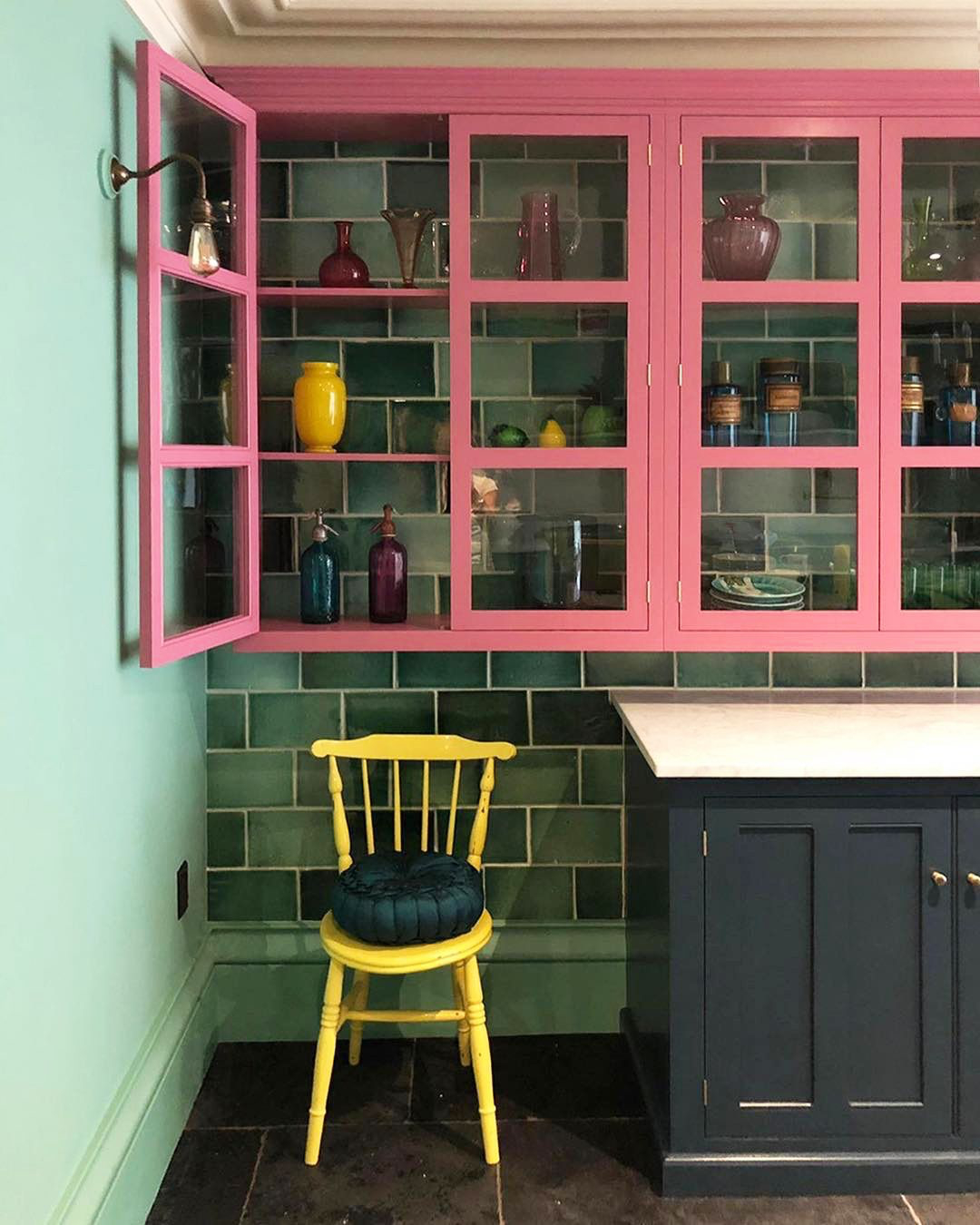 This quick DIY project can completely transform your cooking space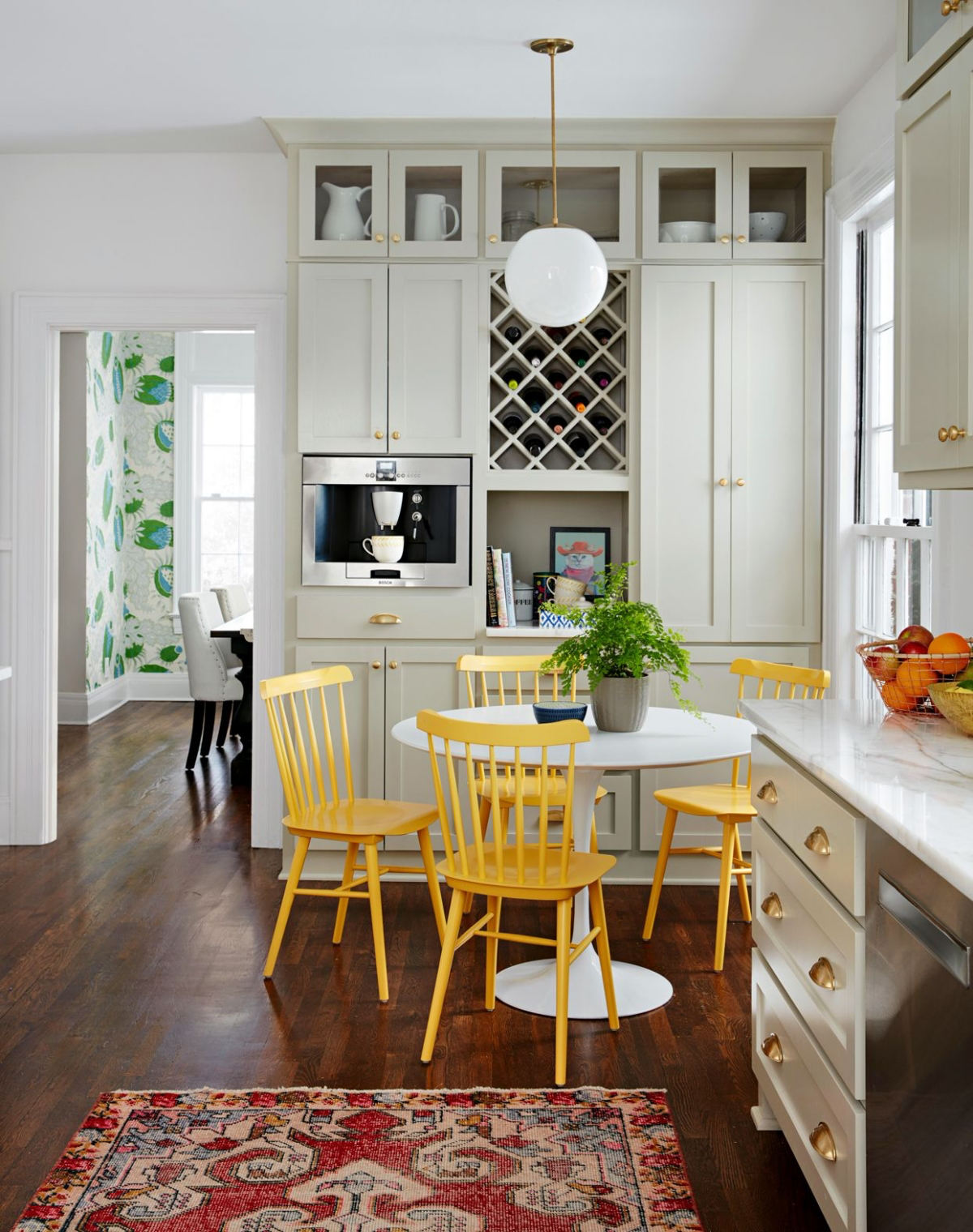 #The ceiling
The claim that the ceilings should be painted white is very outdated. Modern design and fashion trends are more flexible on this point, and designers suggest the use of almost any color. If you have high ceilings, for example, and want to get rid of the 'museum effect', paint them in a color that contrasts with the walls. A colorful ceiling is one of the biggest home design trends right now, so why not try it?
Modern interior design is all for colorful ceilings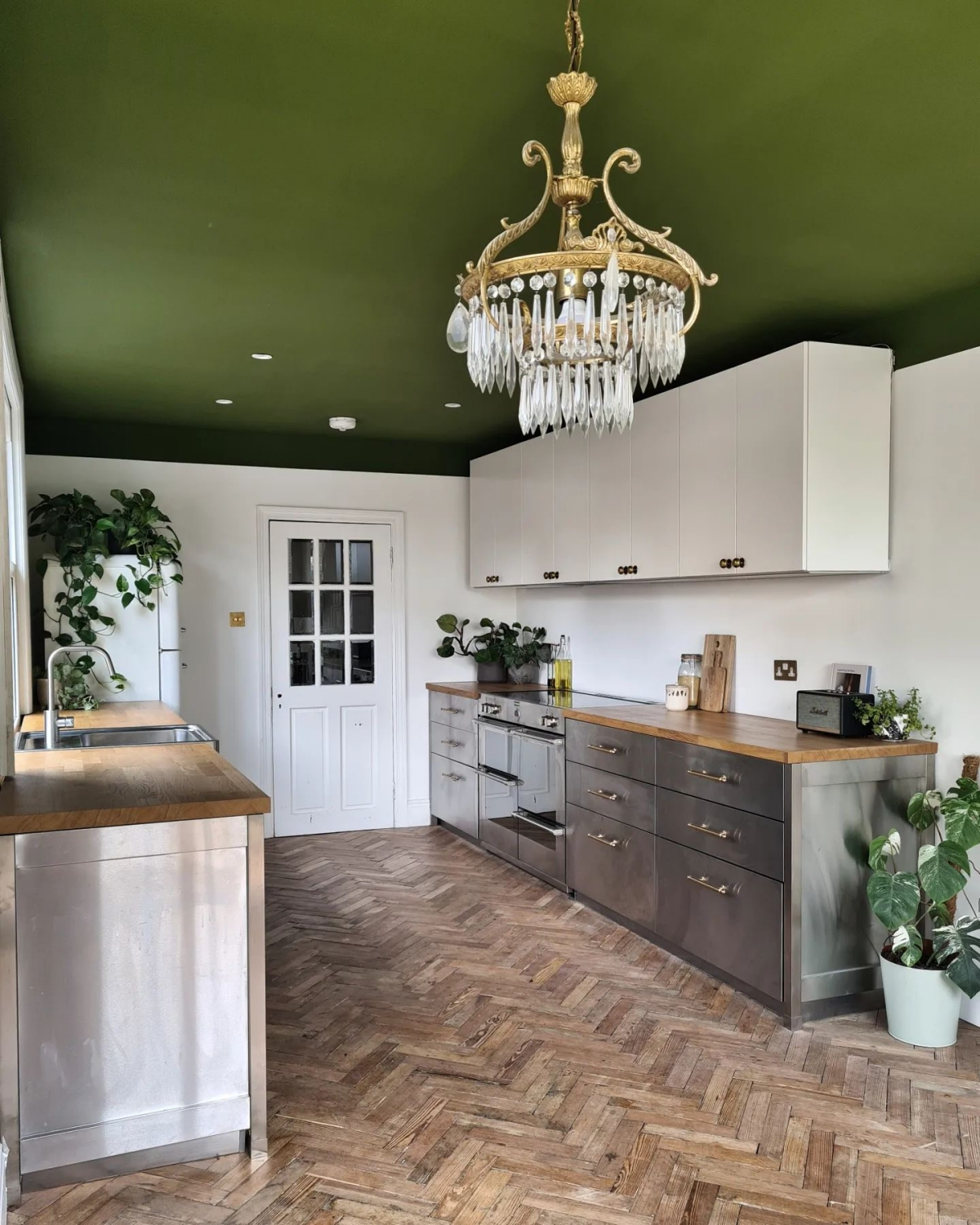 Who knew a little paint can completely revamp your kitchen?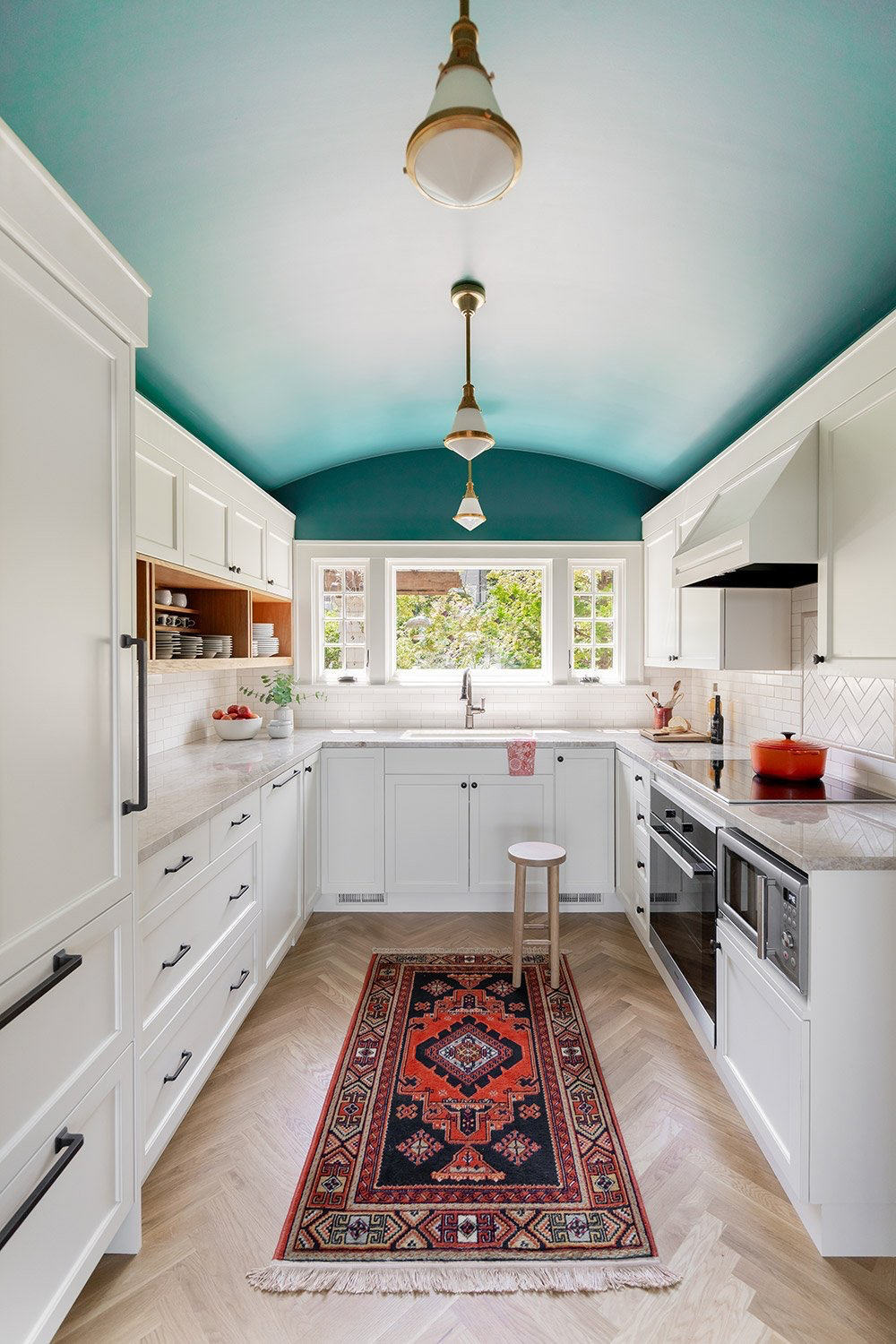 These were the most surprising things in your kitchen that you can actually paint! A fresh coat of paint can really do a lot for your kitchen space, as you can see. So, why not taking some time off on a weekend to pain something colorful in your kitchen?
Now you know which are the things in your kitchen that you can actually paint!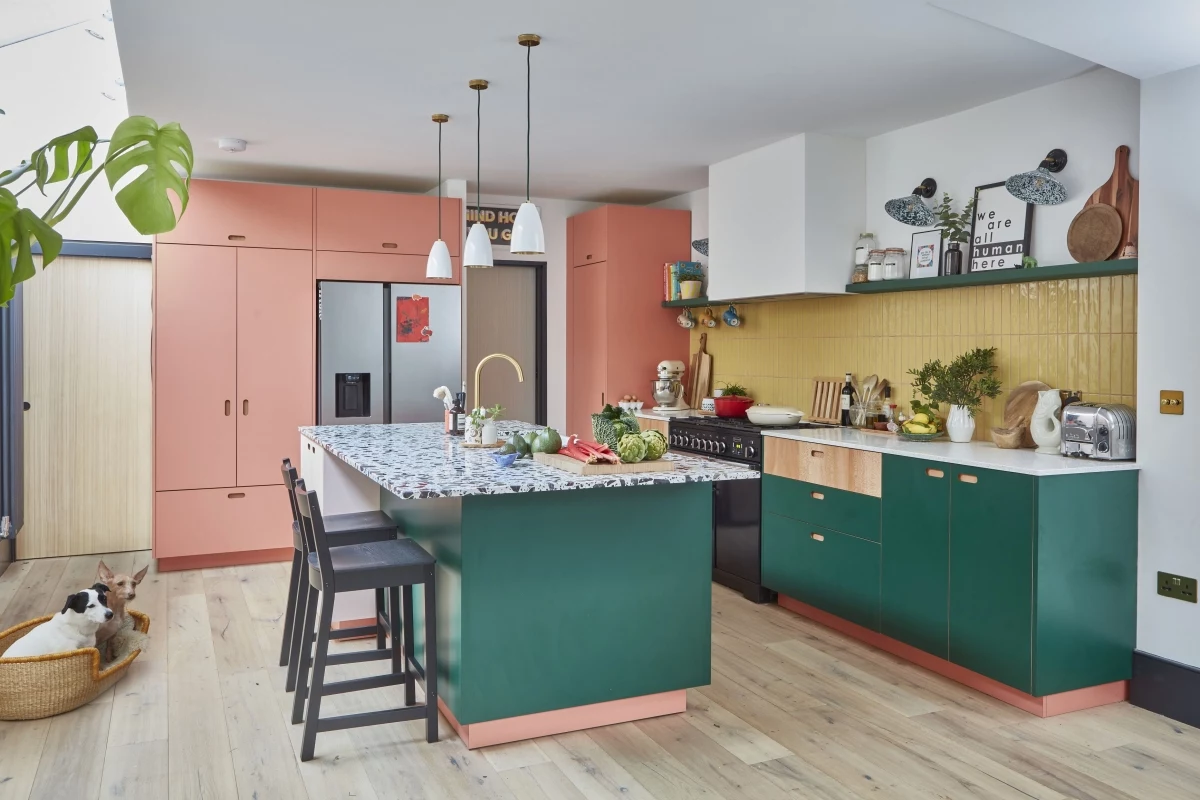 More articles you will like: