4 tips for remodeling a kitchen
Whether you wish to remodel the kitchen yourself or hire a company to perform part or all of the work for you, it's useful to know where to start.
A blank slate makes it difficult for any remodeling company to come up with a plan that you'll approve of because they're guessing. Instead, develop a clearer idea about what exactly it is that you want. This way, whether you complete the remodel yourself or hire in, you'll be very satisfied with the outcome.
Here are four tips for remodeling a kitchen.
4 tips for remodeling a kitchen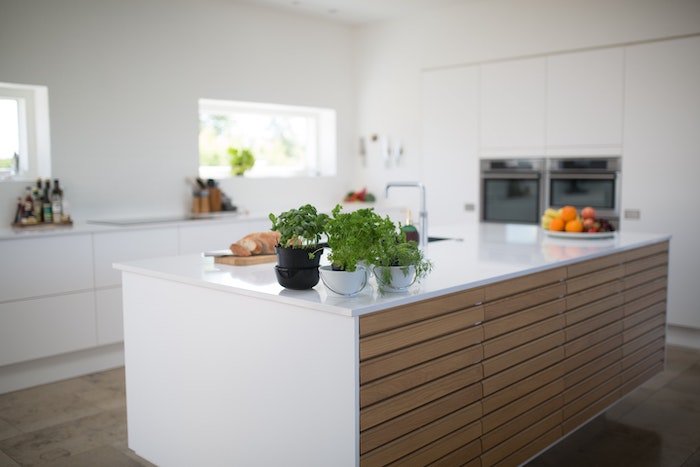 1. Stick with the Style of the Home
Many modern homes tend to look a certain way. If you try to recreate a totally different style in your kitchen, it will just look out of place when it's done. Also, when putting the home on the market later, it will be a black mark on the real estate where potential buyers will be penciling in the cost of a whole new kitchen into the purchase price.
Also, by keeping with an existing style of the home, it will cost far less than trying to create a totally new appearance throughout the kitchen. Use a reputable MN kitchen remodeling contractor and spend plenty of time coming up with a design that fits the existing style.
Beautiful kitchen in black and grey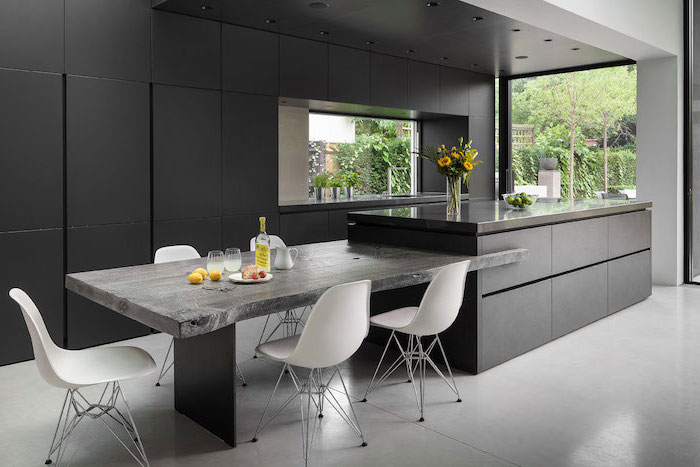 2. Study Recent Kitchen Trends
Your existing kitchen could be decades old. Don't base any new design on the existing one because it's likely to look very outdated.
Pick up some home décor or remodeling magazines or look online for inspirational photos of recent kitchen projects. Look for new features like an expansive central island, specialist countertops, overhead extractor fans or upgraded flooring that catches your eye.
Get a sense of new trends and specifically research them to isolate the ones you agree with and those that you dislike entirely.
Gorgeous minimalist kitchen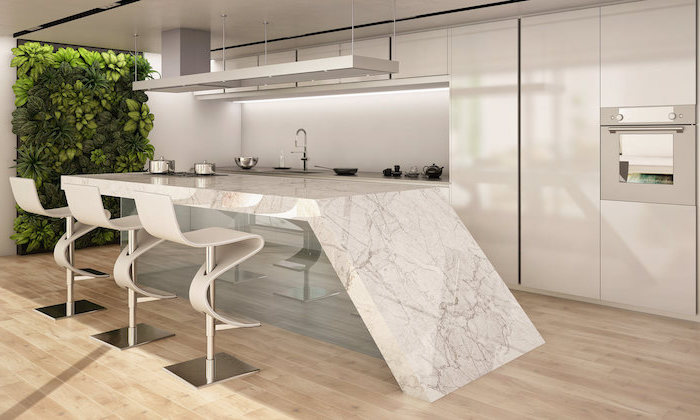 3. What Extras are Worth the Money?
Everyone has personal preferences on this one. However, we'll share our ideas to get the ball rolling:
A double kitchen sink is much better than a single one. It allows someone to use one side to prep vegetables and other items by washing them and not disturb any coffee mugs or plates in the other sink. Ideally, the double sink should be set away from the main cooking area, to make food prep easier too.
Drawers that slide all the way out on whisper-quiet rollers allows you to access everything inside. Ensure the drawer closes quietly too. This avoids making a racket when preparing food in the early morning before other people are up.
Side panels at the end of a cabinet give the kitchen a polished appearance. The cabinets will keep cleaner that way too.
Incorporate lighting above your countertops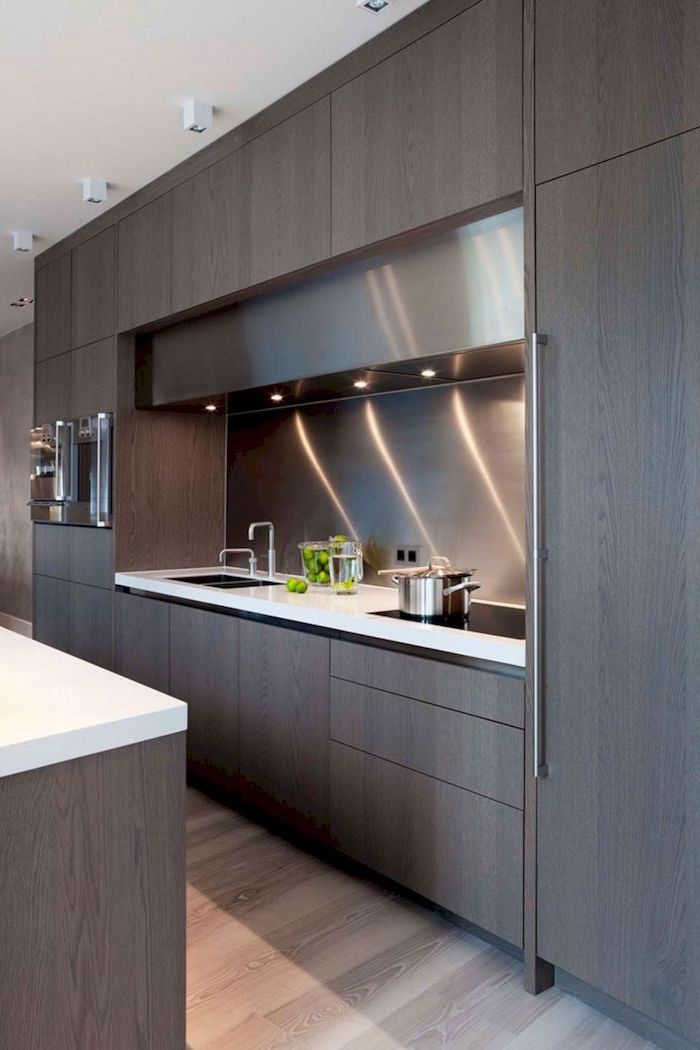 4. Incorporate Existing Plumbing into Your New Layout
Do not underestimate the hassle involved with relocating water, gas or power lines in the kitchen.
It's easy to say we'll relocate the range over to that wall and the refrigerator will now go there, etc. However, hooking everything up will be costly to do. You'll end up wasting a significant chunk of your kitchen remodeling budget on plumbing costs. Use that money to replace older appliances to give your kitchen a modern look and feel instead.
Avoid biting off more than you can chew with a kitchen remodeling project. If it's not your forte, accept that and hire in an experienced team.
Wood is always a great idea for any kitchen