---
As we're at the beginning of 2021, it's that time of the year. The time when you think about how you can upgrade your interior. In this post, we have collected what some of the best experts say about fashion trends that will rock this year. Enjoy.
These are our 14 new ideas to use in your interior in 2021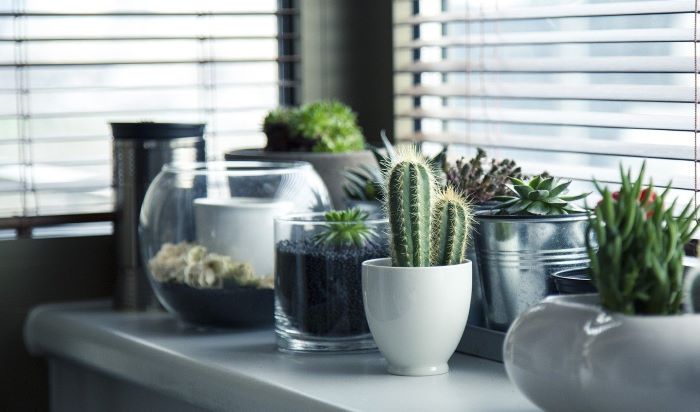 ---
Art Deco
If you're into bold, shiny elements of The Great Gatsby and believe in more in interior design than in fashion — Art Deco is what you need. Its key features include graphic patterns, geometric shapes, polished brass or chrome, timber furniture that's glossy, mirrors, and glass. In essence, it's a mix of bold and artistic exposure combined with a penchant for exotic.
Modern
The modern design includes a broad specter of features. However, you can present it with clean lines, a simple color palette, and using materials such as:
What's key about it is that you use a sense of simplicity in every element of your interior. Think in terms of sleek — no clutter, accessories, or anything else.
Beautiful, yet simple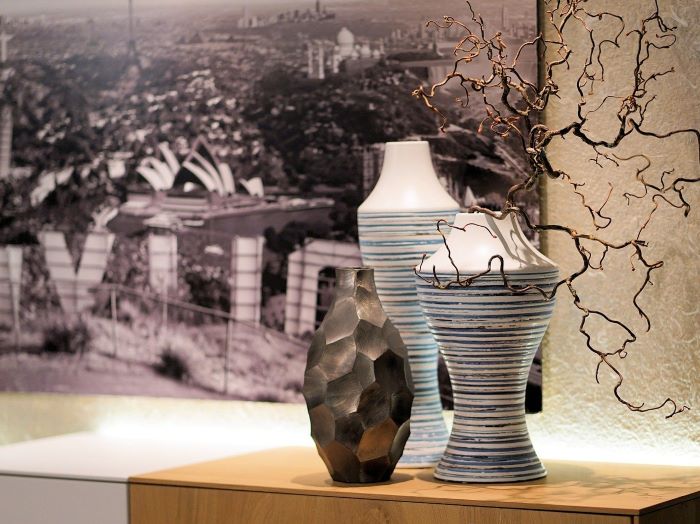 Traditional
The features of the traditional design include classical elements, splendid furniture, and lots of accessories. It's based on European sensibility. This design consists of finished, dark wooden elements, a broad color palette, and numerous curved lines and textures. Also, use furniture that's elaborate, with ornate features and textures, such as:
Think in terms of layers, depth, and multiple dimensions.
Hollywood Glamour
This one is reserved for those wanting to make a statement. Hollywood glamour style is the epitome of luxury. Think opulent furniture, and over-the-top accents such as metallics, velvet, and a rich color palette. Lots of red, purple, and blue. 
For instance, use a red carpet in some rooms, cushions with sequin. Or, lampshade and lights in your bathroom. Bathroom mirror included.
Contemporary
Unlike modern design, contemporary design isn't a strict interpretation of 20th-century design. It's a lot more flexible and presents a sense of currency with less following of a specific style. For instance, contemporary design may have curved lines, where modern design doesn't.
Industrial Design
Here, think in terms of subway tiles, and rustic and sensible features. Industrial design is based on exposed steel, timber, and brick for that funky to the eye, edgy living space brimming with character. 
This design lets you preserve the core of the turn of the 20th century. It will also bring out all of its raw gorgeousness and mercurial visuals. Moreover, this theme comes with a unisex vibe that adopts excellently to bigger spaces, both in-house and in the office.
Nothing beats the simplicity and functionality of the Scandinavian style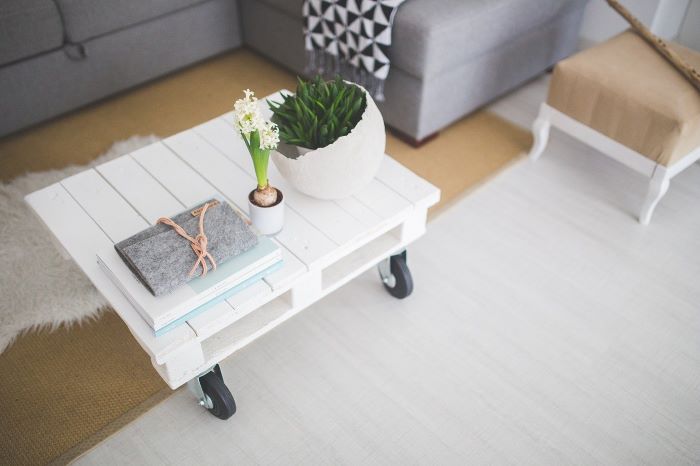 Scandinavian Vibe
The Scandinavian theme is based on the simple life of the Nordic culture. Think of furniture that looks like a work of art, although it's still simple and without glamour. Its beauty comes from its function, even though they are often brimming with fascinating lines, most of which got a sculptural reference. Some of its other features are:
Incorporating natural elements

All-white color palette

Shiny plastics

Enameled aluminum

Wide plank and steel floors
If there's color present, it follows natural fiber throws or furs. Even a single piece of furnishing.
Nautical Style
This style is based on deep blue colors and styles often found in beach houses and seaside homes. Also, in restaurants and cafes designed to present a sense of adventurism and being relaxed. You can present nautical style with rustic furniture, sailor motifs, oceanic color palettes, and lots of boat-like ornaments. Basically, a chill zone.
Transitional Design
This one is quite a popular style since it follows both the modern and traditional design for making a space that is not a lot. Meaning you get not one style, but a combination of both that's surprising and beautiful. 
For instance, in a transitional design, you can use modern materials like metal and glass, and then combine them with plush furniture. Don't forget to include a relatively neutral color palette, making a chilling and relaxing atmosphere. Think in terms of stylish and inviting, but also sleek.
Perfect example of gorgeous and simple Asian design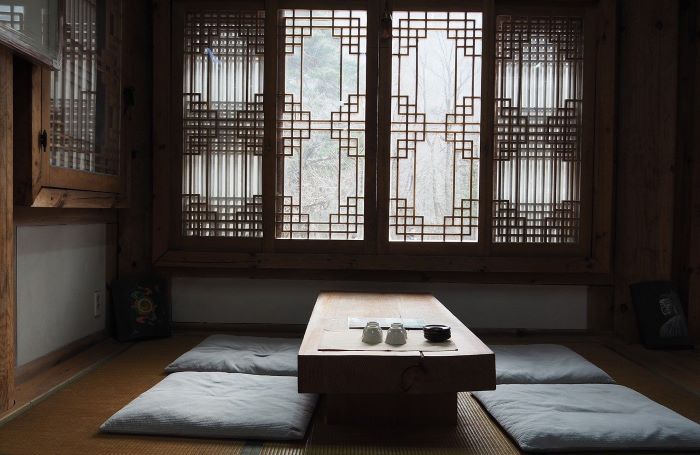 ---
Orient Style
Contemporary Asian design is usually a combination of Chinese and Japanese designs. An expression that followed Asian influence on western lifestyle. Regarding its Japanese side, think in terms of zen-like, minimalistic design, brimming with colors from nature. While the Chinese side of the design is followed by rich, lavish colors such as gold, red, jade, and purple.
French Style
French interior style is based on warm, earth-like colors and worn ornamental furniture made from wood. In essence, farmhouse elements are its inspiration. Here, you can add warm and soft shades of red, yellow, and even gold. Also, include elements like brick and stone materials. In the end, the French style is presented with a collection of ornate porcelain plates, heavy linen, and bed covering.
Retro Style
You can find the inspiration for retro style in modern psychedelic art. Minus the drugs. All in all, think of the sixties. Good, clean fun. Pop-art in furniture and ornaments. This style definitely lifts up spirits and inspires being happy. It's even a bit sexy. Yeah baby!
We all love that boho style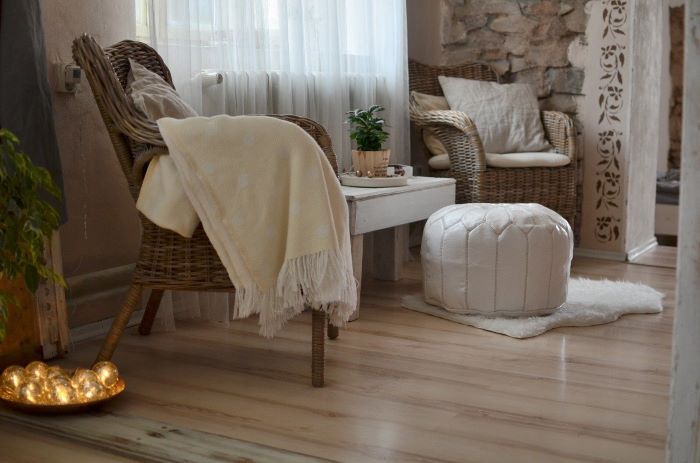 Bohemian Style 
The bohemian style reflects a carefree lifestyle. No rules. Just following your heart. Here, you can add vintage furnishing and small fixtures. Some worldwide inspired textures and rugs. As well as displaying collections and items you find around the world, like flea markets, and during your traveling. You also often include spot floor pillows and cozy seating spaces.
Rustic Style
Want that lost village vibe? Then rustic style is for you! It is all about letting the outdoors in. Minus the bugs and bad weather. Use raw, reclaimed timber, exposed beams, and unfinished stones. These are often the favorite of hipster restaurants and cafes. Why not incorporate the same atmosphere in your house?