Bathroom trends: a look at the latest design ideas and innovations
When it comes to bathroom design, there are always new trends and innovative design ideas that can make the room a real eye-catcher. Whether the bathroom is to be completely renovated or only small changes are to be made, a look at the latest bathroom trends can provide valuable inspiration. In this informative article, we take an in-depth look at the latest design ideas and innovations that define the modern bathroom.
Stylish bathroom revolution: modern tile concepts for contemporary living spaces
Modern bathroom tile concepts have ushered in a stylish revolution and now offer a variety of ways to enhance contemporary living spaces. Combining aesthetic appeal with functional features, these innovative tile designs are the key to a stunning bathroom. From minimalist styles with clean lines and neutral hues to creative patterns and textures that add individuality, there is something for every taste and style.
Choosing the right bathroom tiles is crucial to creating a harmonious overall look. Large format tiles, for example, can help make small spaces feel larger and more open. Choosing the right colors and textures can create the desired atmosphere – from a relaxing oasis of calm to a lively and energetic space.
Current bathroom tile trends and innovations offer the opportunity to transform the bathroom into a space of relaxation and comfort by creating an all-around soothing atmosphere.
When looking for high quality bathroom tiles that meet the current design standards, to find bathroom tiles on novoceram website.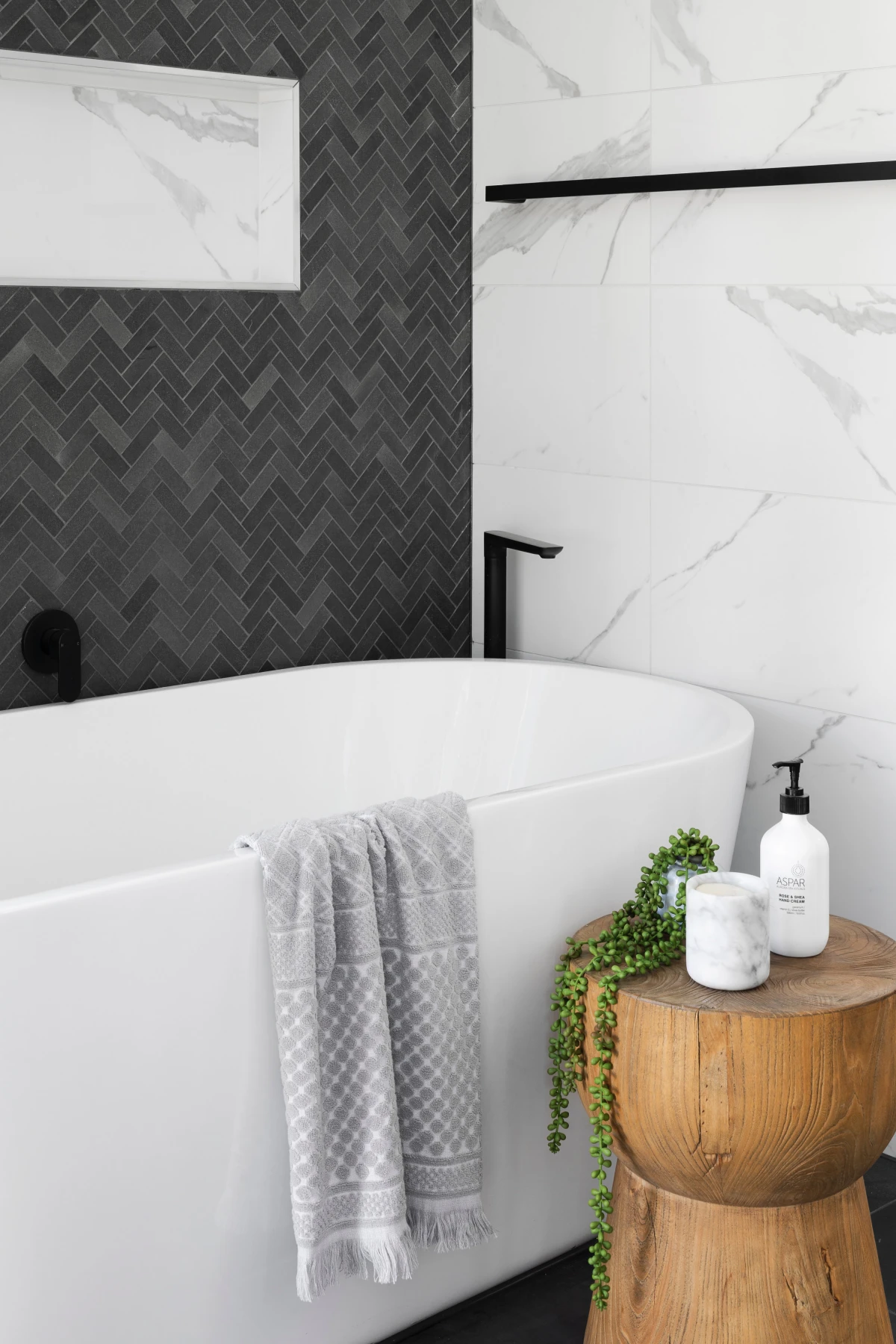 Worlds of colors and patterns: Expressive designs for an individual bathroom
Clever color and pattern combinations create a unique atmosphere and give the bathroom a personal touch. Bold color contrasts such as the combination of dark and light tones can create visual interest. For a calm and harmonious ambience, soft pastel colors or neutral tones are ideal. For example, soft blues combined with creamy shades can create a calming and relaxing atmosphere. If an eye-catching accent is needed, bold shades such as ruby red or sunny yellow can be used to make the bathroom eye-catching.
Patterns can also add character to the bathroom. Geometric patterns such as stripes or diamonds, for example, create a modern and contemporary aesthetic. If a nature-inspired ambiance is preferred, patterns inspired by nature, such as floral or leaf motifs, are a good choice. An example of this is using tiles with a delicate floral pattern to create an organic and fresh atmosphere. Combining different patterns and textures creates an interesting and dynamic design.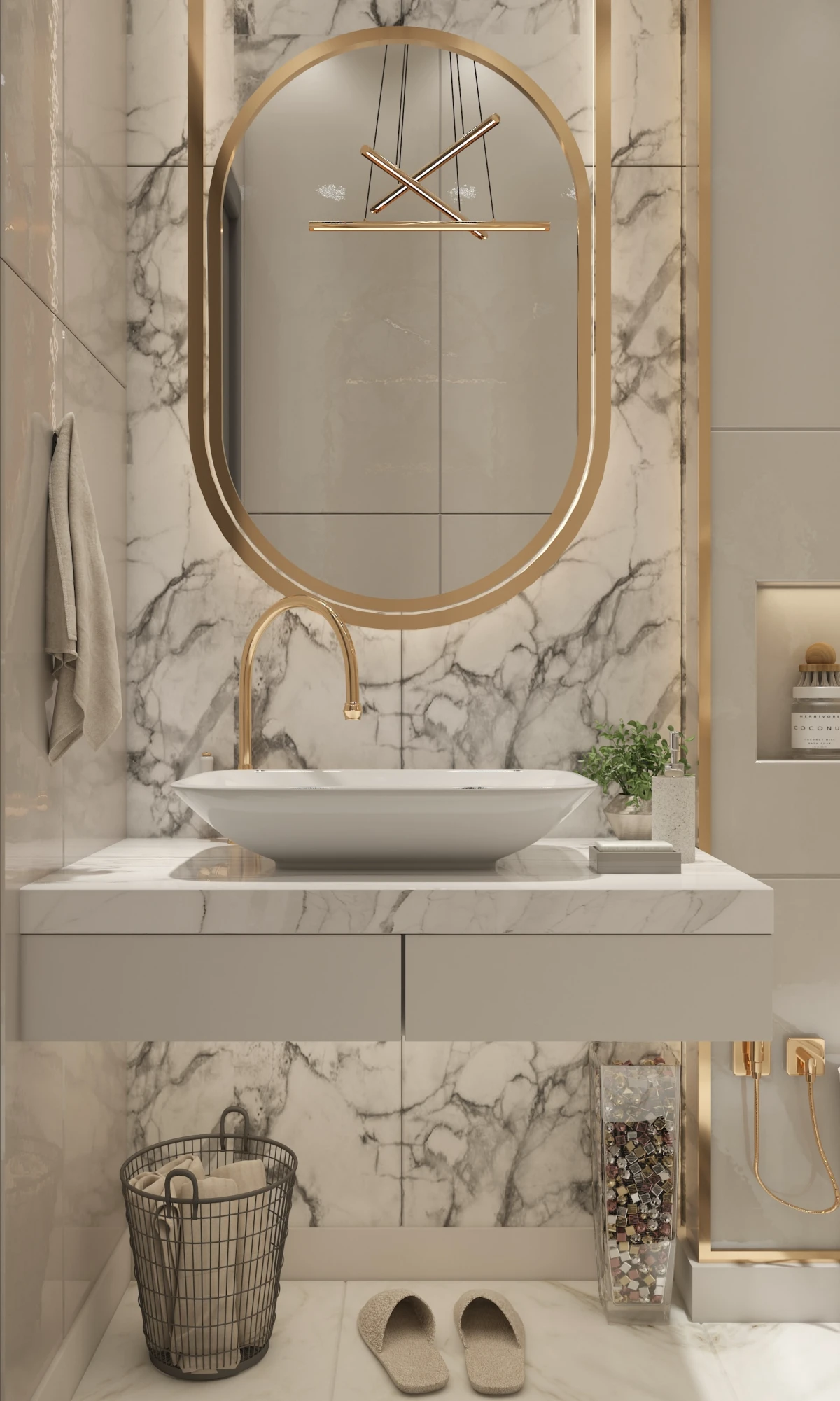 Smart bathroom: technological innovations for greater comfort and efficiency.
Today, modern bathrooms offer smart solutions. Smart toilets with automatic flushes and heated seats, as well as touchless faucets that save water and improve hygiene, are just a few examples of the advanced features of a smart bathroom. Integrated sound systems make it possible to enjoy music while showering, and innovative lighting systems automatically adjust to different needs. The networking of various devices and the integration of smart home technologies make it possible to customize the bathroom.
In addition, intelligent systems such as programmable thermostats and real-time monitoring of water and energy consumption levels enable efficient use of resources. The use of automatic ventilation systems ensures good air quality and reduces humidity in the bathroom to prevent mold growth. Smart mirrors and touchscreen displays offer the possibility of accessing information such as the weather, appointments and news directly in the bathroom.