Are you looking for ways to spruce up your cubicle decor – here are 70+ ideas
As I am writing this, I am sitting on my desk in the office. I am going to be honest, my desk is not very cozy looking. I mean, after all, I spend over 8 hours every single day on this desk. That is why, I couldn't help but wonder. What can I do to make this piece of the office, reserved just for me, a bit more homey? So, today, I have decided to share some ideas and ways, which I found to be very helpful when it comes to making your work space feel comfortable. So, without further ado, here are over 70 ways to spruce up your cubicle decor.
Spruce up your cubicle decor with these awesome ideas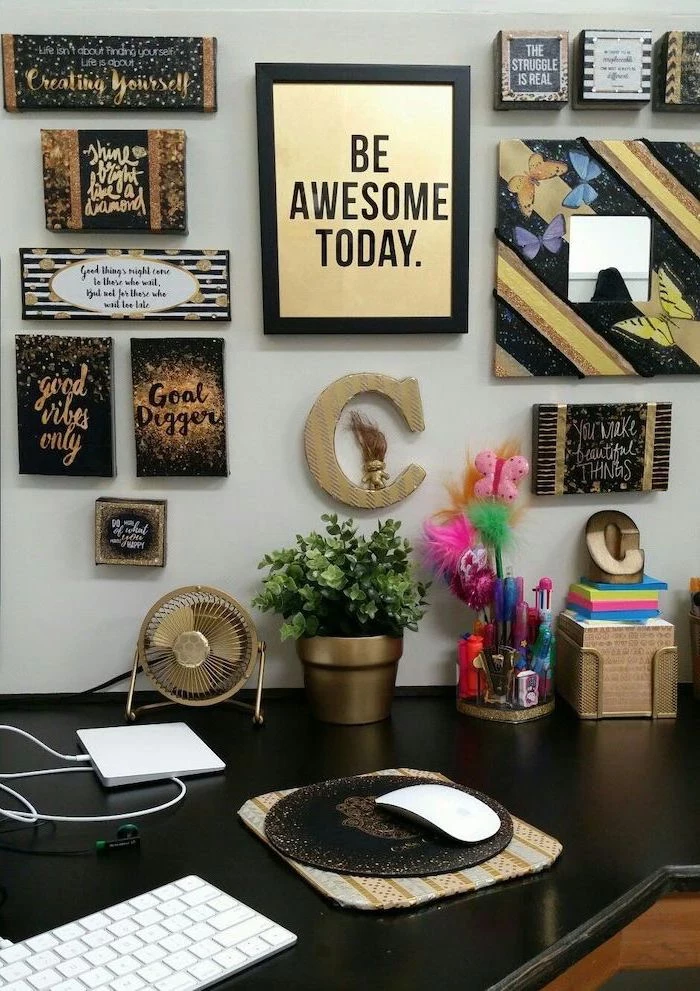 Add a desk lamp. Fluorescent lights in offices can be soo overwhelming. When you add the glare from the computer, you can really strain your eyes and get a headache. A desk lamp serves two purposes. One, its warm light helps ease your eyes. Two, it brings coziness and warmth to any space.
Use the vertical storage. Cubicles don't usually offer lots of desk space. Save yourself the hassle of trying to find your stapler amongst mountains of notebooks, pens, etc. Mount a shelf or use vertical storage bins, which attach to the cubicle with hooks. Trust us, the place will feel a lot more organised, the less stuff you have on your desk.
Flowers. Whether you will get a potted plant, or a bouquet of flowers, it doesn't matter. Flowers are a must when it comes to coziness. They bring a fresh look to any space. If you are not the most plant caring type, then air plants or succulents are a great option for you.
Add a pop of color. Whether you will have one large piece that is going to stand out, or a few little ones, just add color. A statement chair, colorful frames, or  a desk lamp, a touch of color would make your little piece of the office a lot more fun.
Frame photos. Photos, art, inspirational quotes, cover those basic grey walls with anything you can. What's more, framed photos of special moments in your life will help you daydream when you are tired of working.
A little inspiration from a cute little plant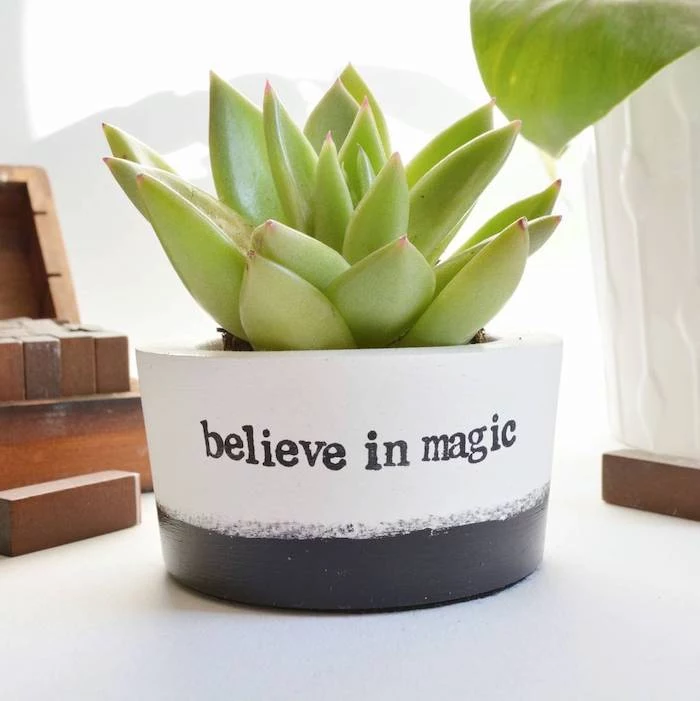 6. Washi tape. If you are looking for ways to add color, then washi tape is your best friend. Need we say more?
7. Cubicle wallpaper. In order to hide the most boring walls ever, get a colorful wallpaper and notice how your mood will immediately change for the better.
8. Office supplies. Up your game with cool office supplies. Who says staplers and pins need to be boring. The good news is, nowadays, you can find them in almost any shape and form. So, go crazy!
9. Throw pillow. Add a throw pillow to your chair to make it more comfortable. We spend so much time on these chairs. And, even if you have the most amazing, expensive, orthopaedic chair out there, there will be a moment when your back is going to hurt. A pillow is not only great for resting your back, but also for sneaking in little naps, as if you are home, on your desk. Shh, don't tell our boss and we won't tell yours.
10. Inspirational quotes. Surround yourself with inspiration. Start with your desktop wallpaper, through your wall, all the way to your phone background.
Through in some gold accessories into your cubicle decor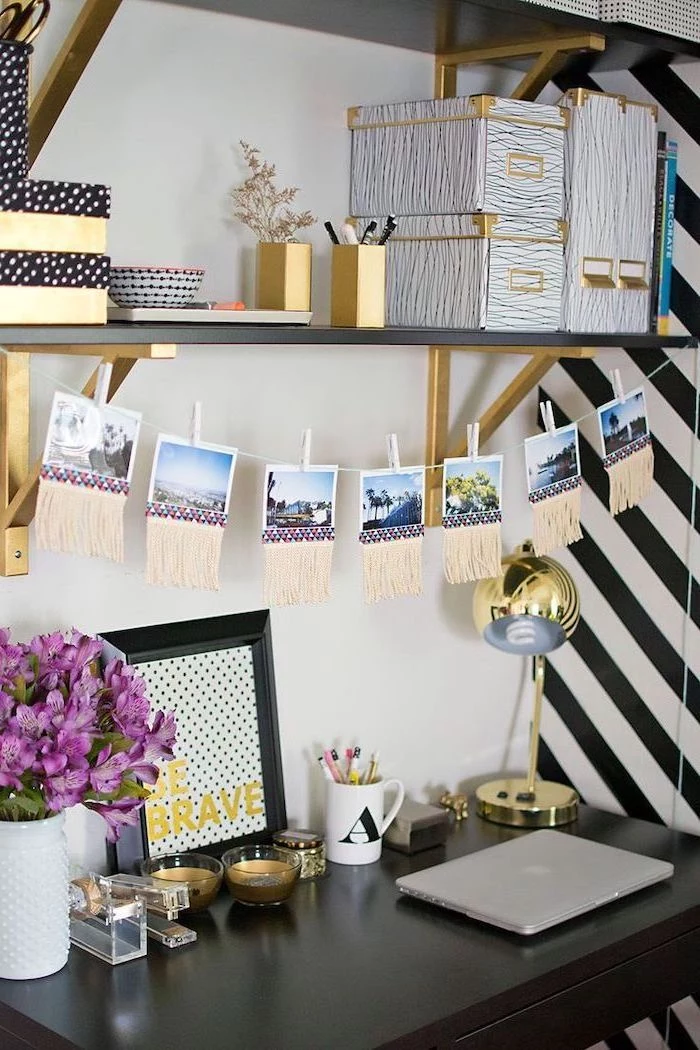 Black and pink – minimalistic and elegant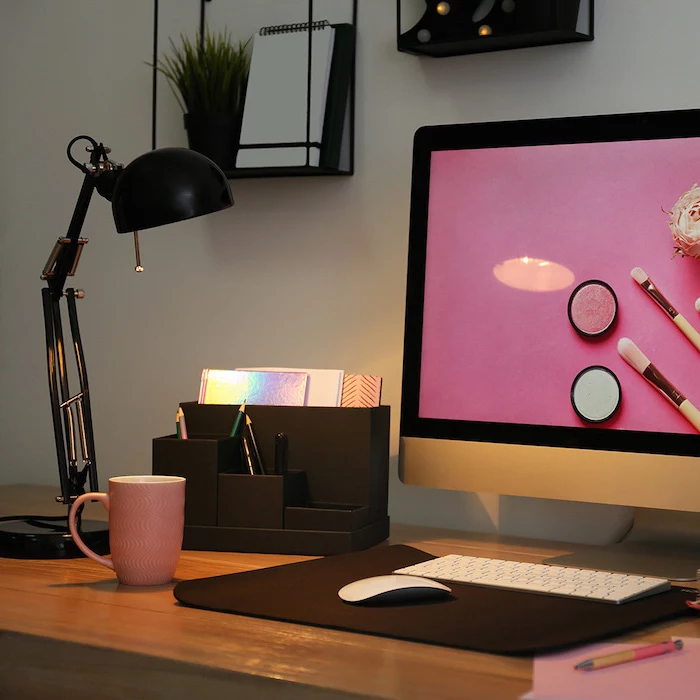 Utilise your vertical storage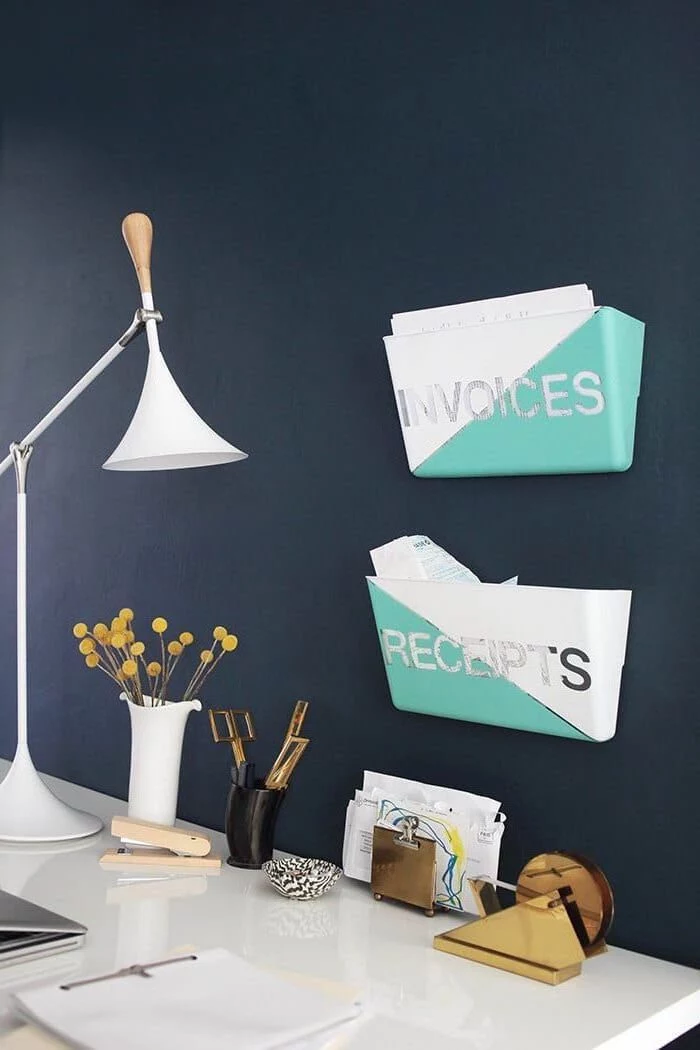 You can't ever have enough art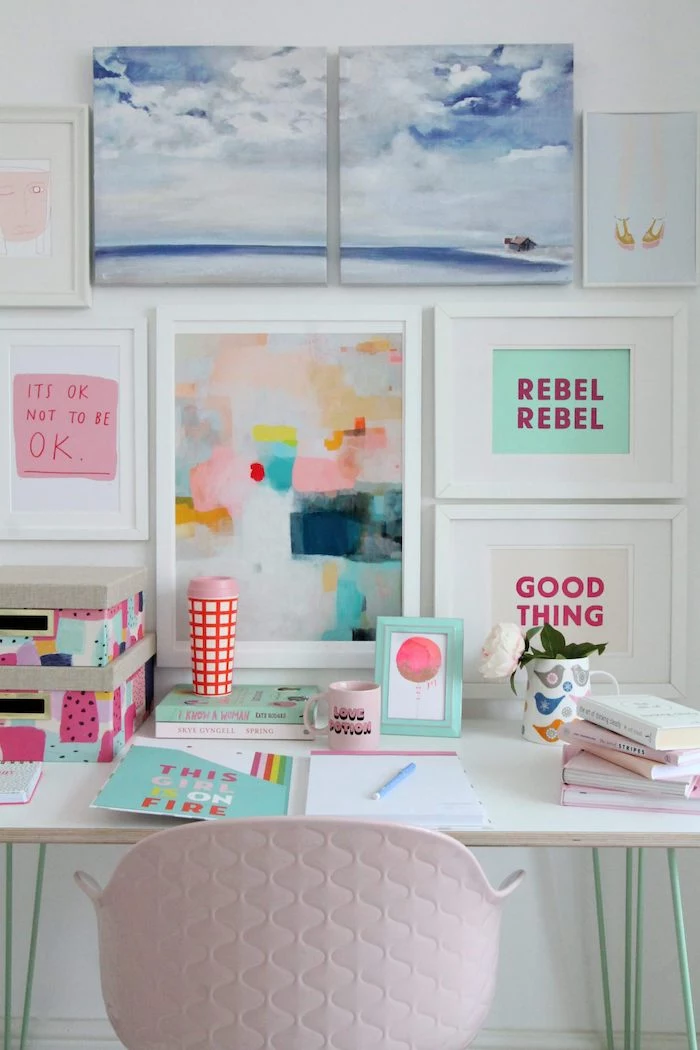 Create the things you wish existed – some motivation for the working day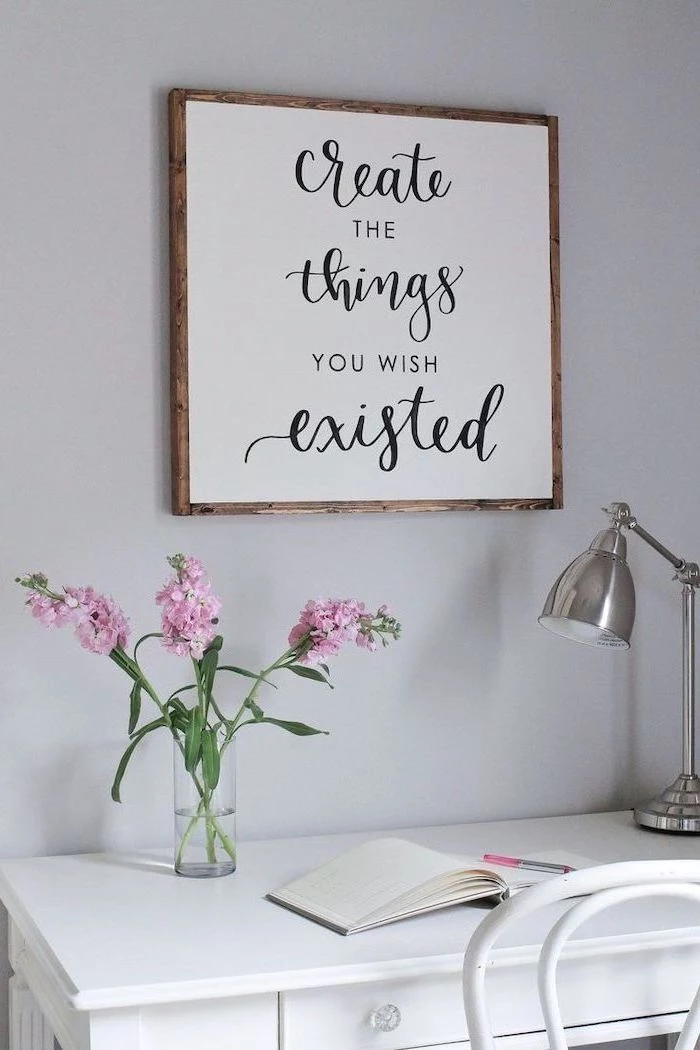 Let this cute sign welcome you every morning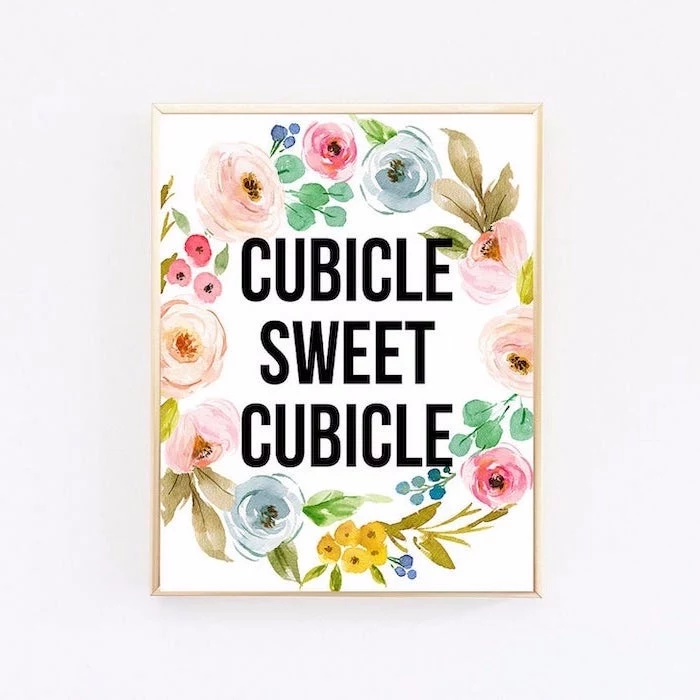 DIY wooden desk organiser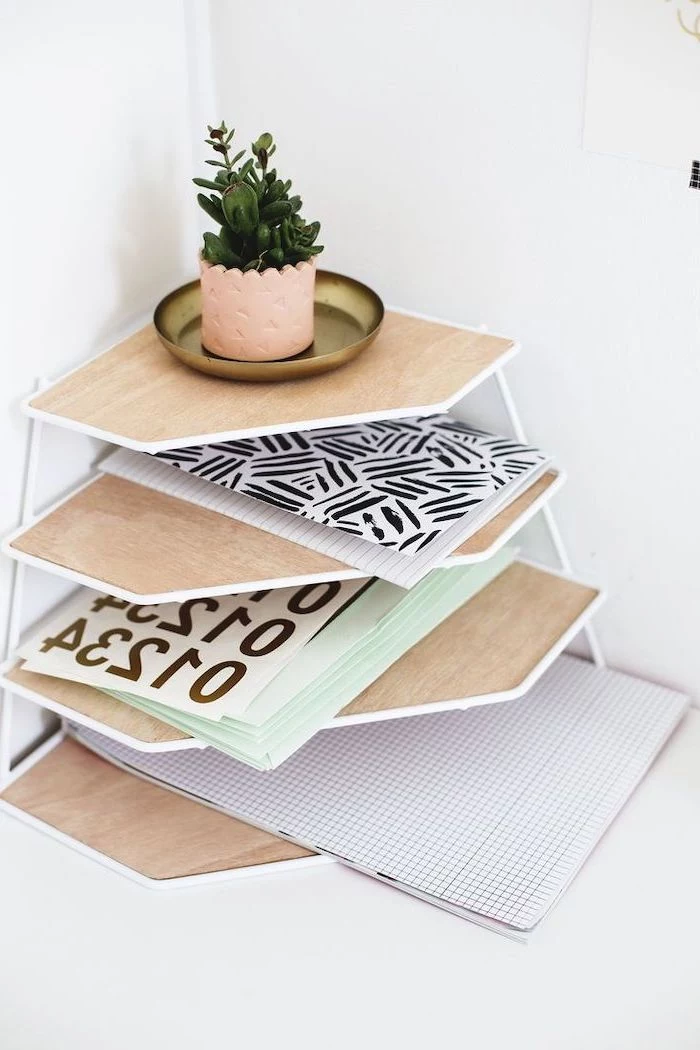 Materials:
2mm wood sheets
wire dish rack
knife
glue gun
pencil
ruler
white paper
The necessary materials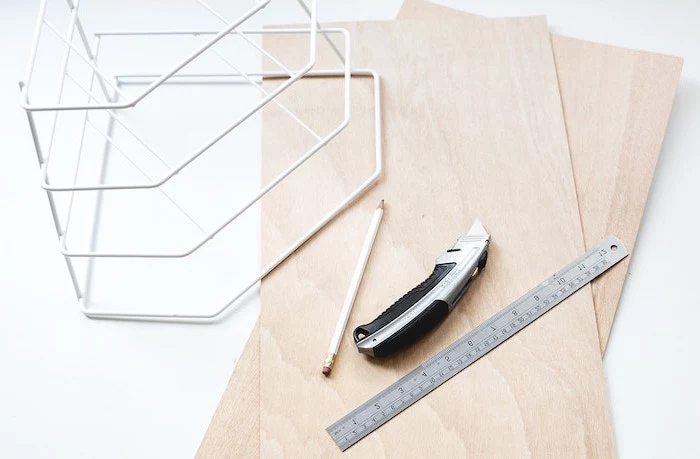 How to do it?
Trace the shape of each section of the dish rack onto the wood with the pencil.
Use the knife to cut the wood along the lines.
In order to tape the wood to the wires, use the glue gun and the paper (so it doesn't drip down) and attach the wood to the rack and voila!
Measure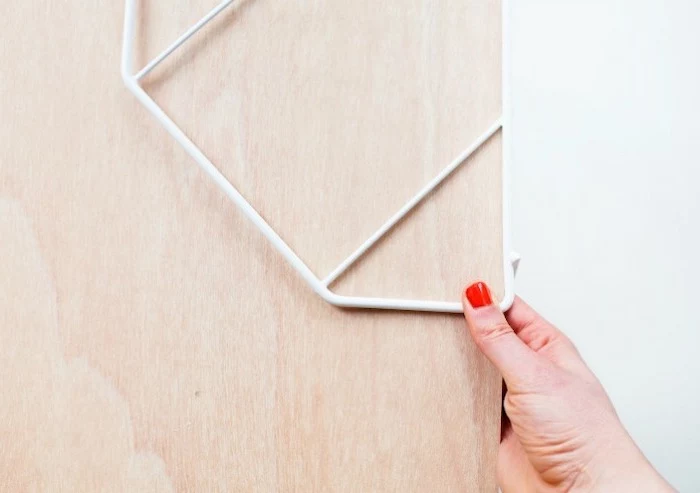 Trace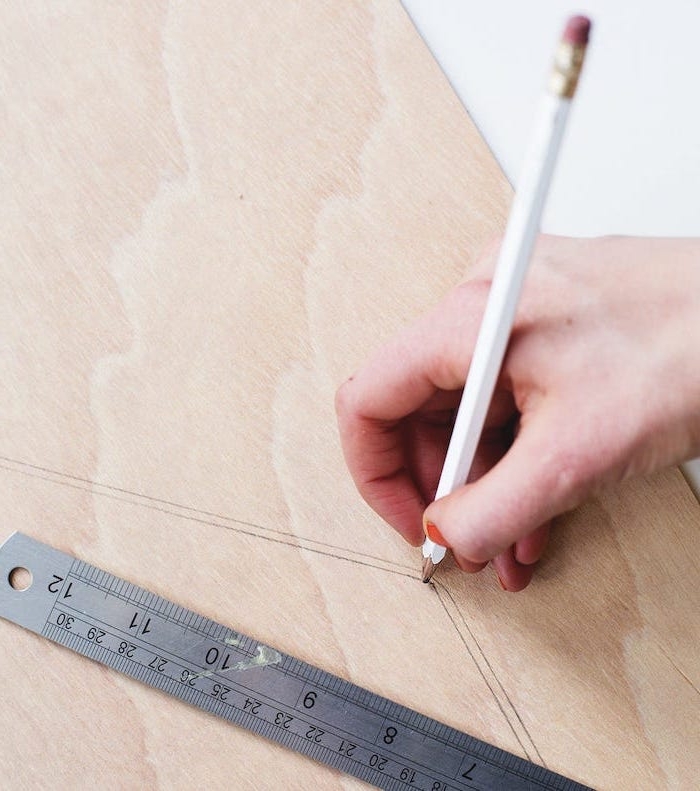 Cut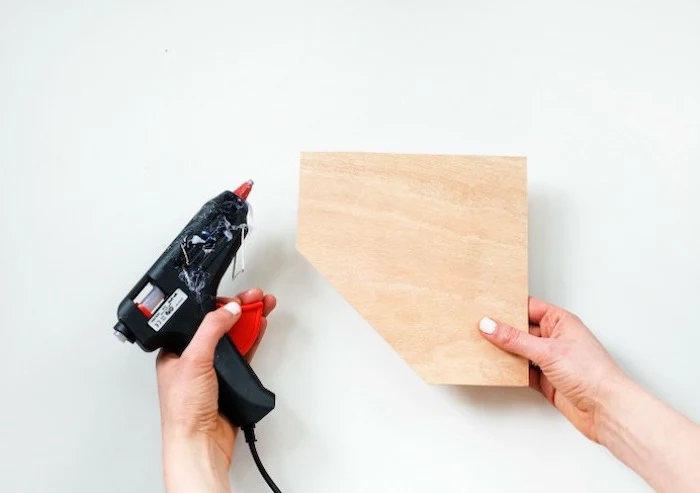 Glue together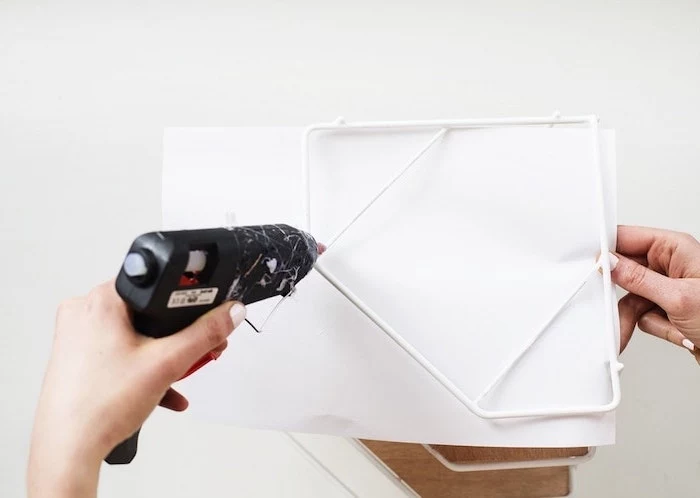 Simple and stylish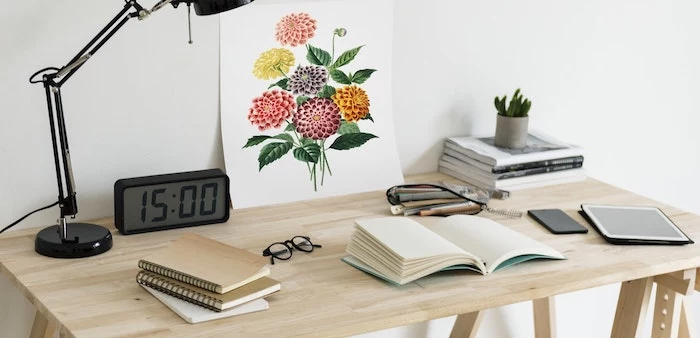 Don't forget – everything is figureoutable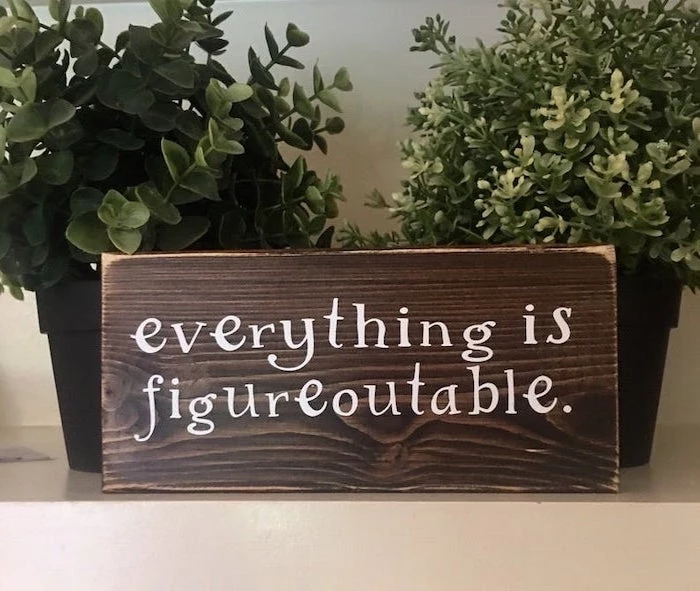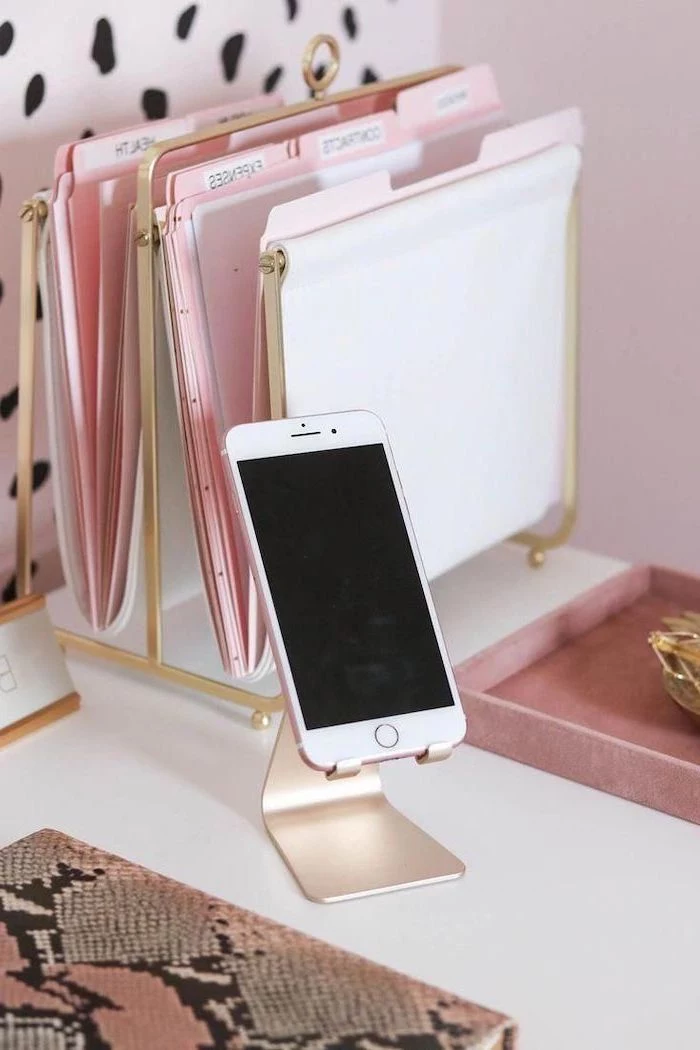 DIY marble pencil holder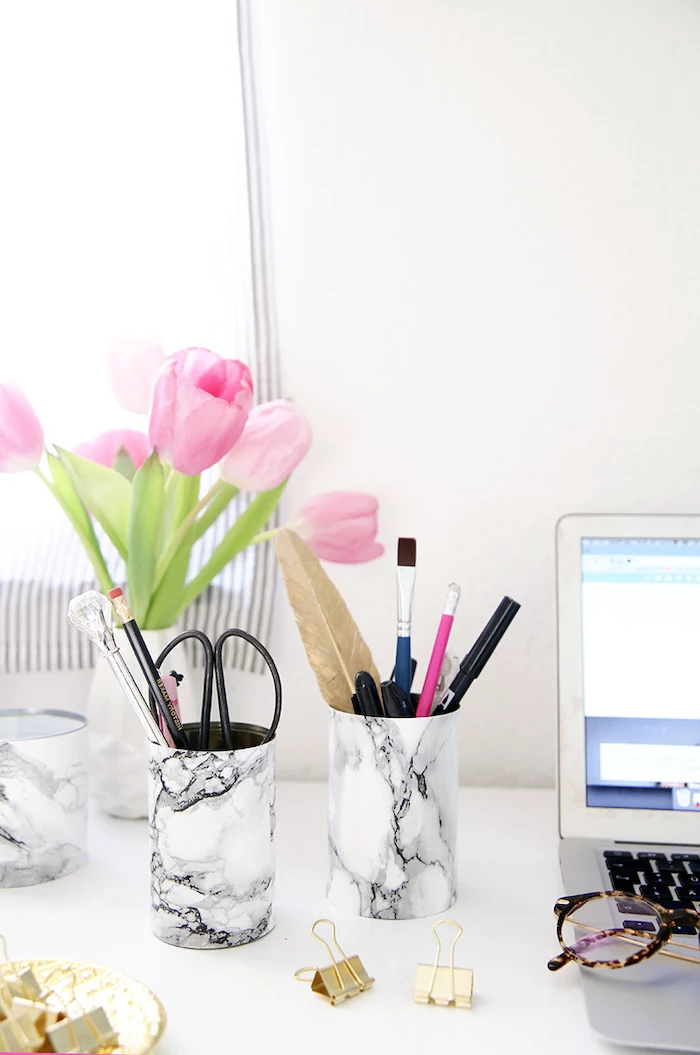 The materials – tin can, knife, marble foil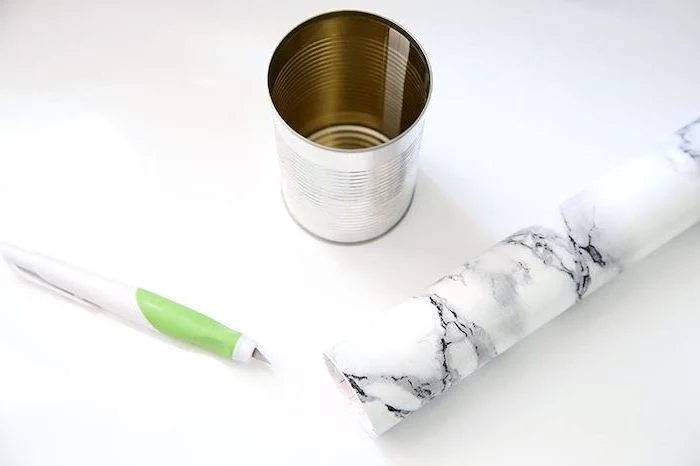 Cover the tin can with the marble adhesive film and you have the simplest DIY ever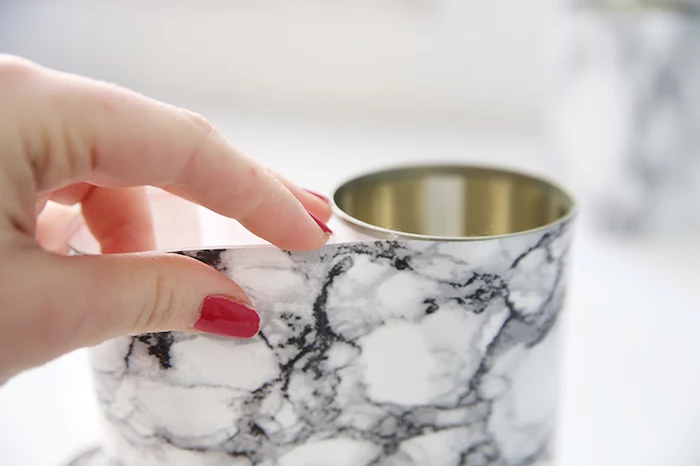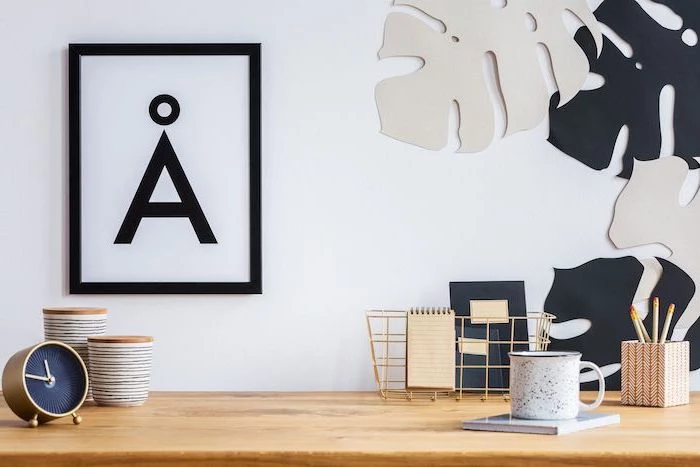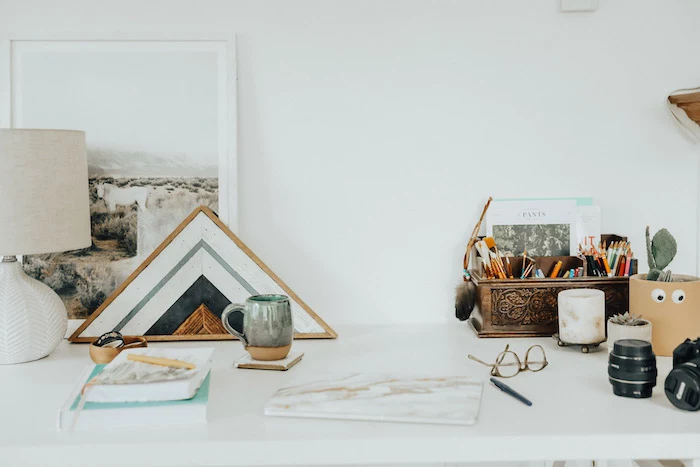 Get it done, girl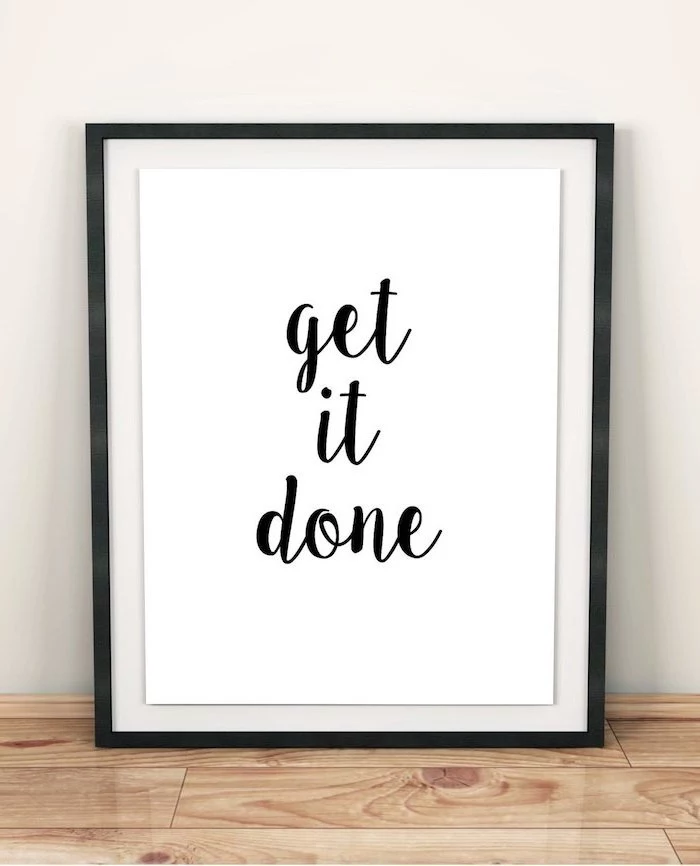 DIY mouse pad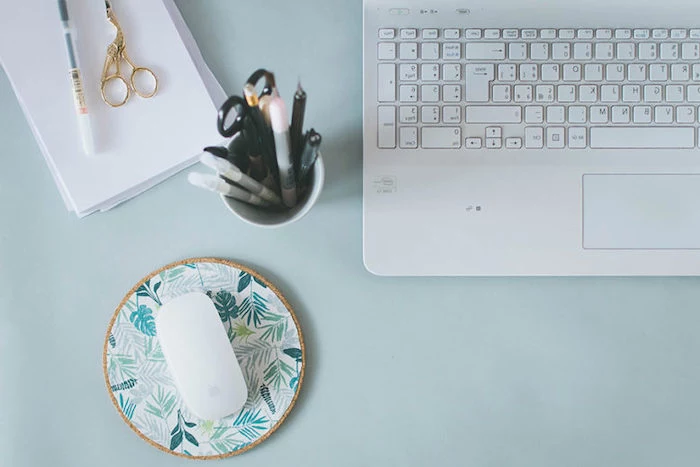 Materials:
6in cork disk
Adhesive film or thermo-adhesive fabric
Scissors
Compass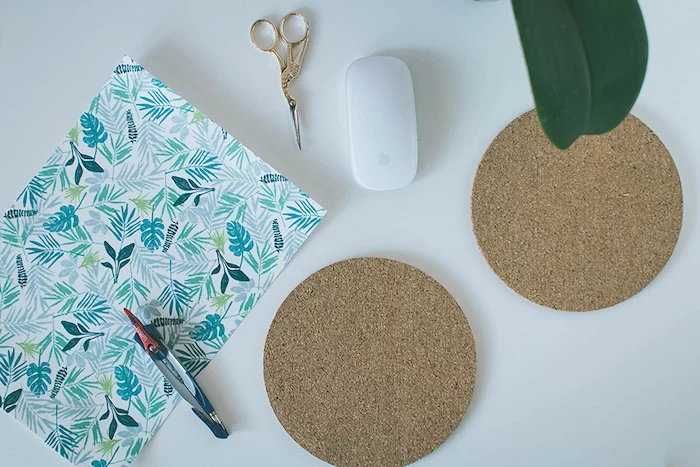 How to do it?
Measure your cork disc's diameter.
Trace it on the paper with the compass with the same diameter.
Cut the circle.
Cover the cork disc with the adhesive (if you are using a thermo-adhesive fabric, iron it for 3-5 mins). All set!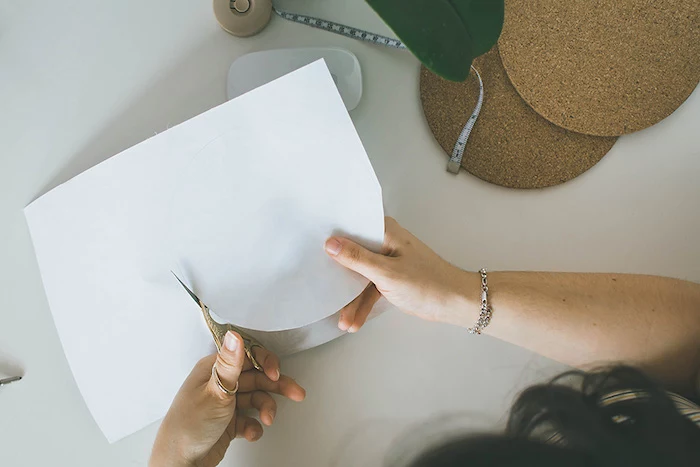 Super easy and fun DIY tutorial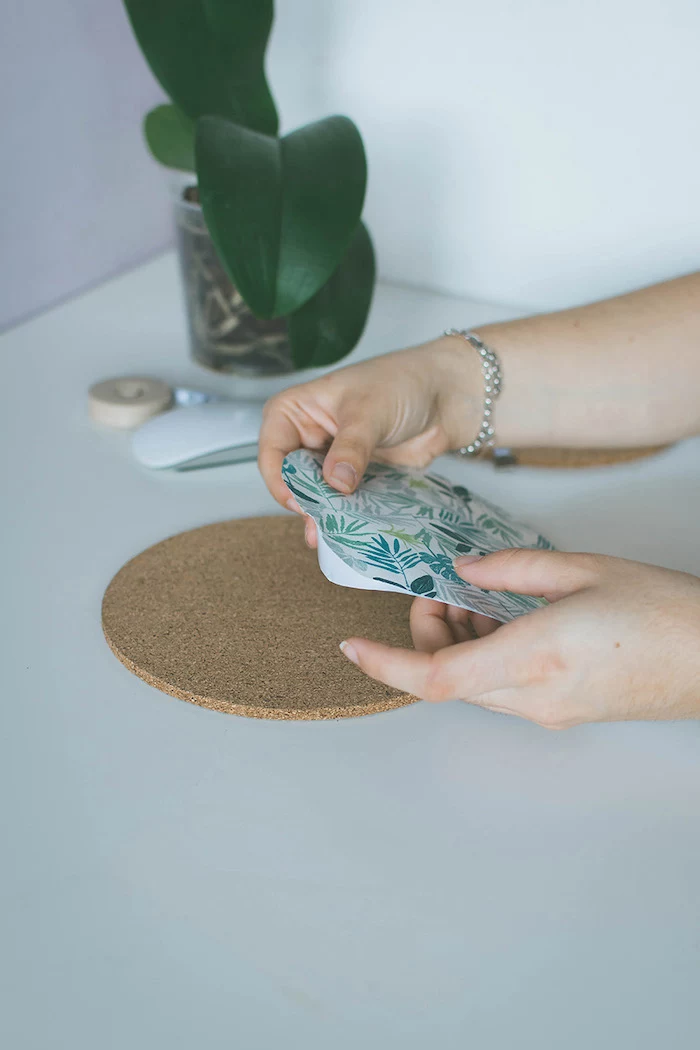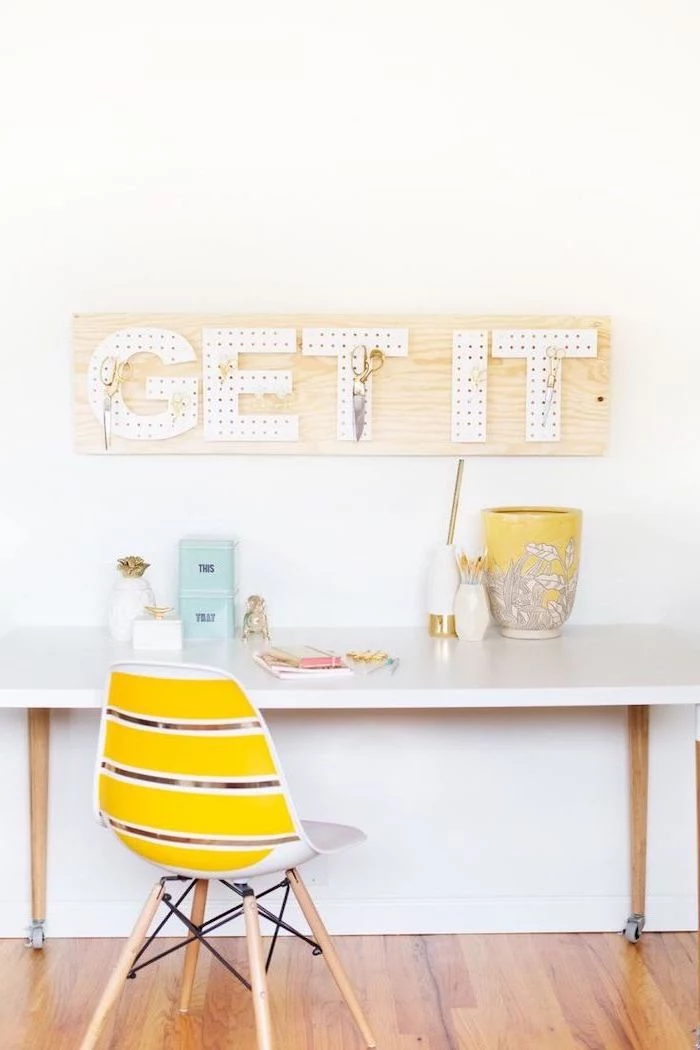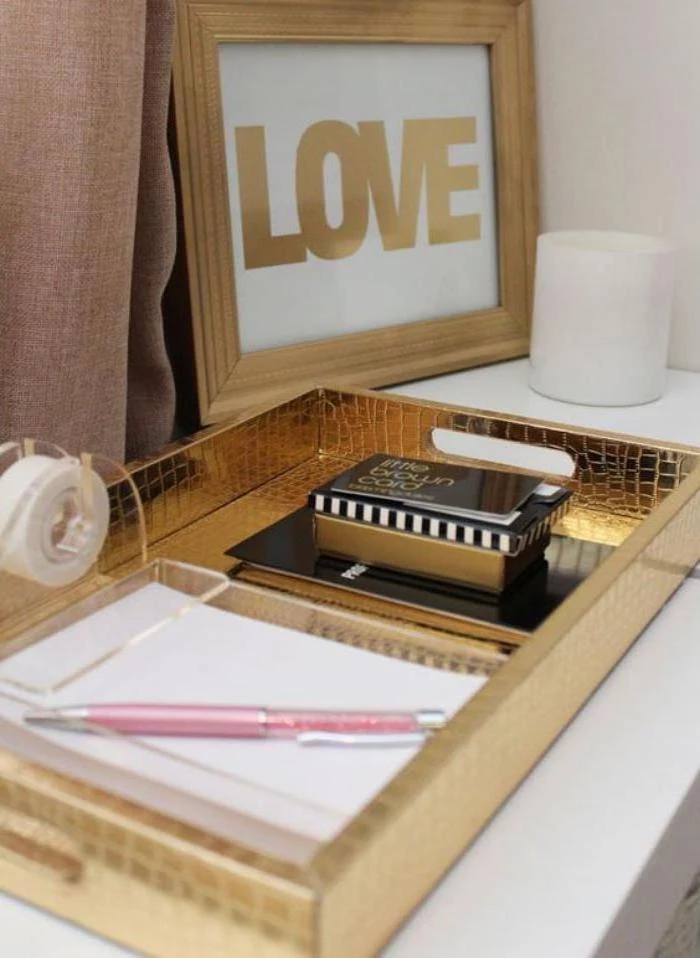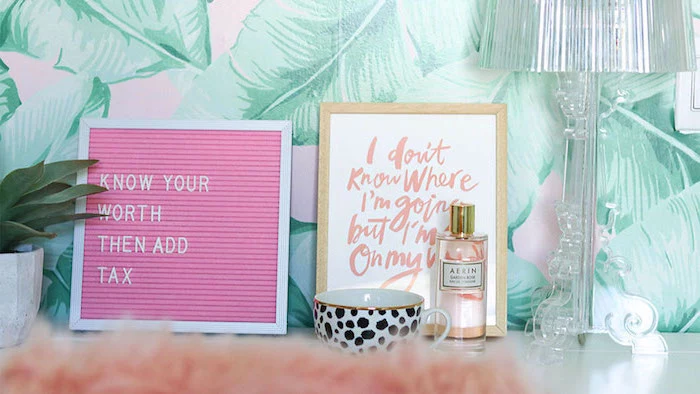 Halloween inspired office decor ideas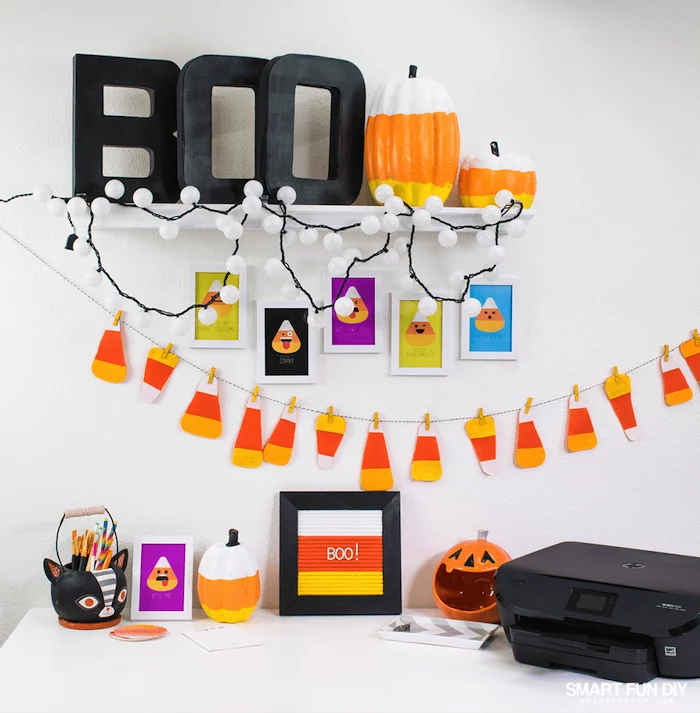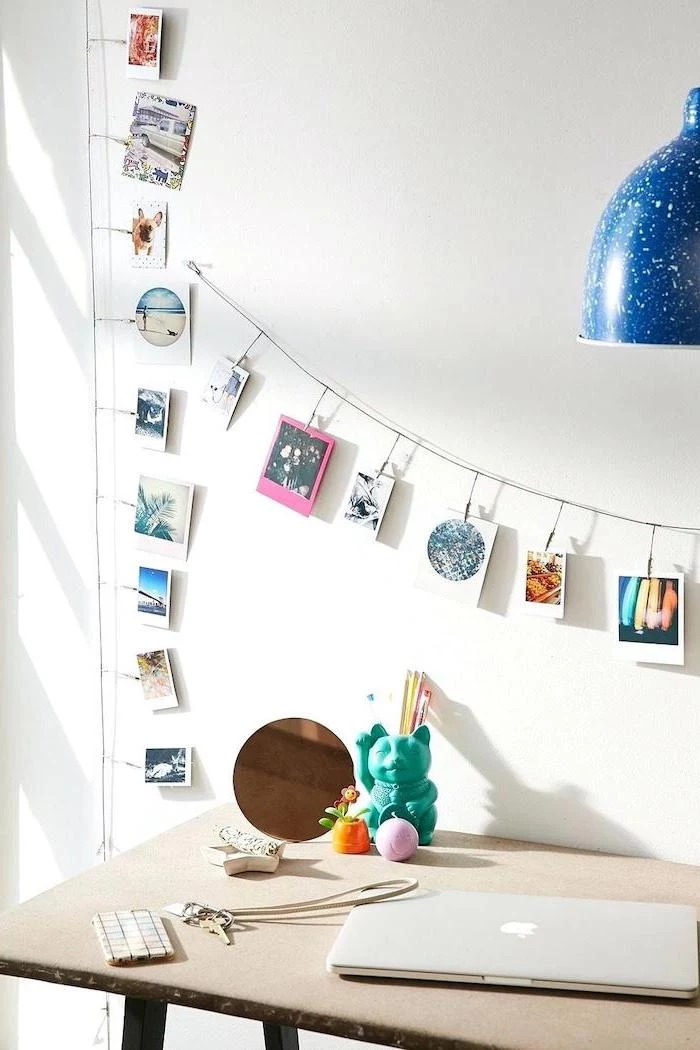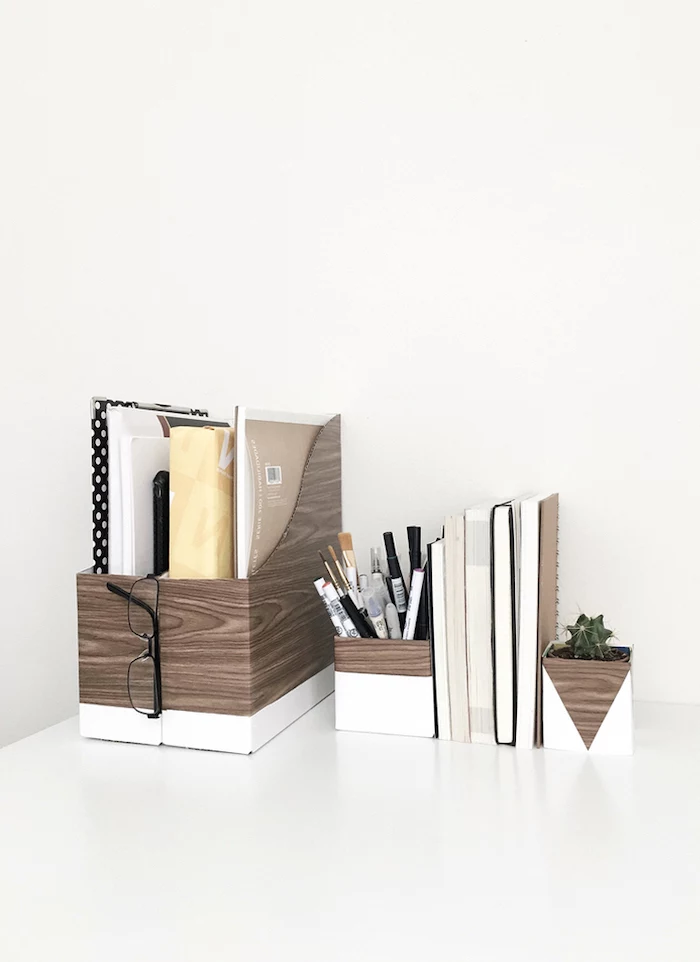 Cubicle accessories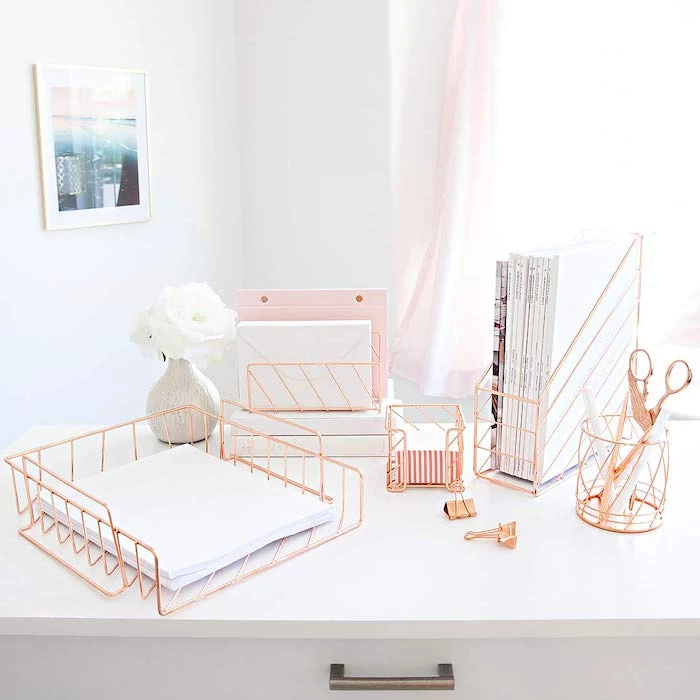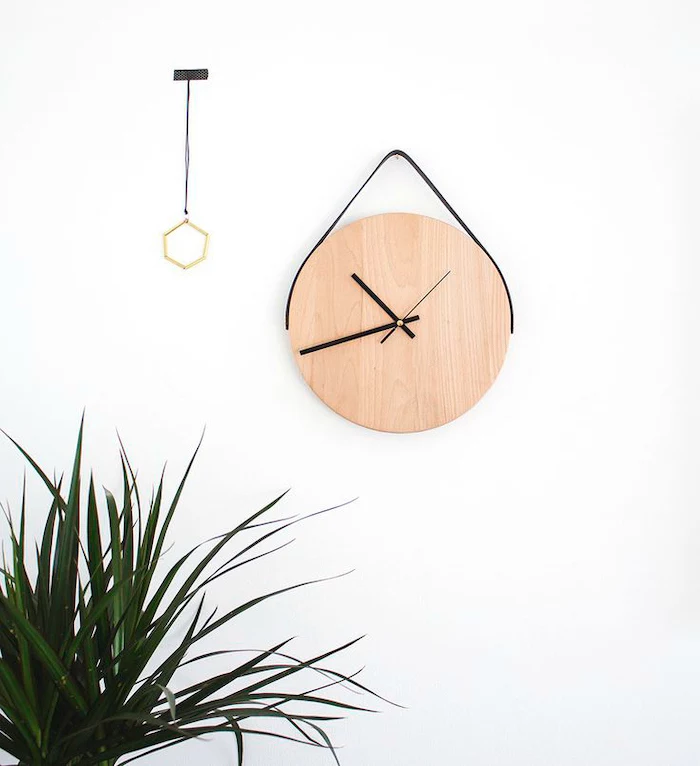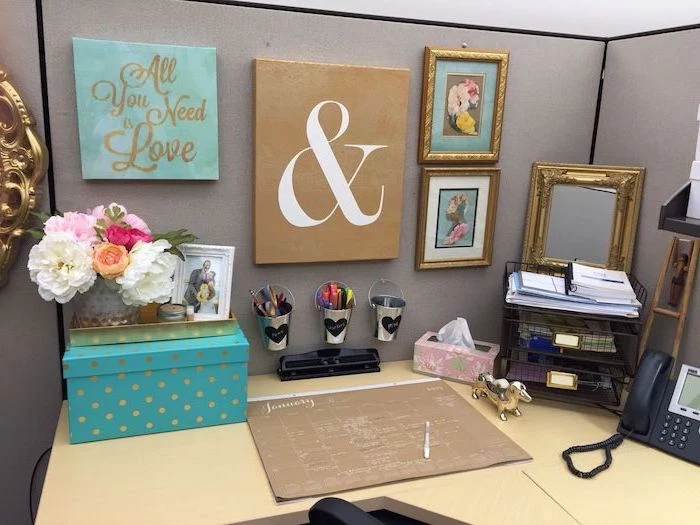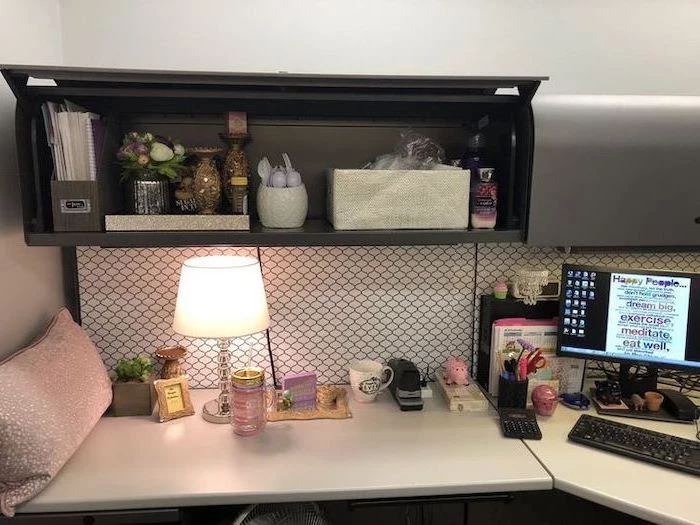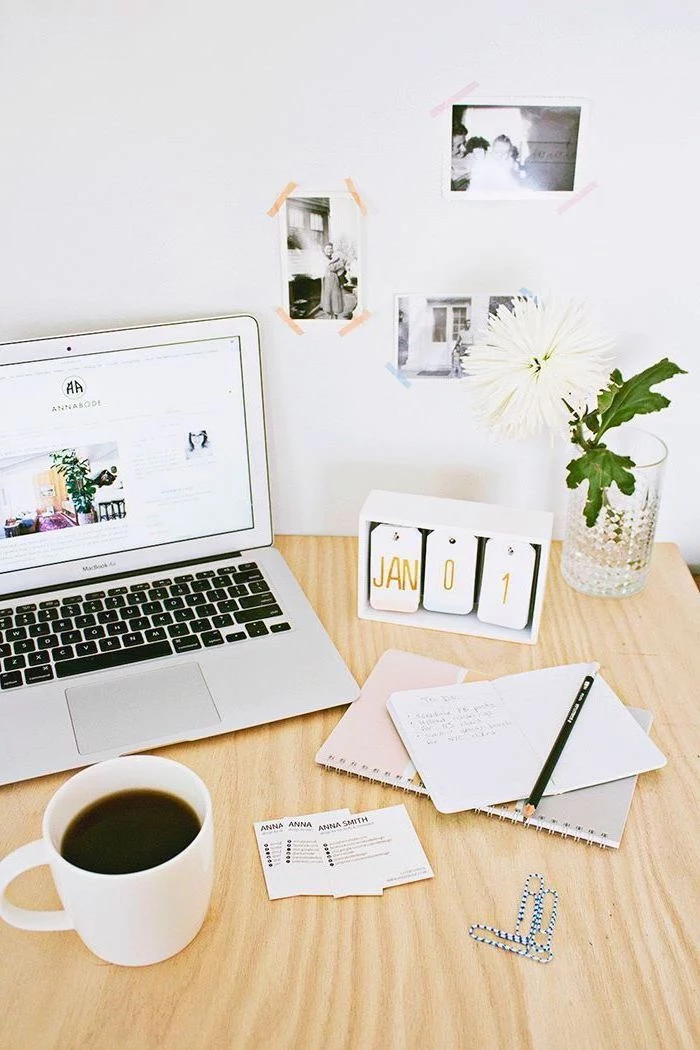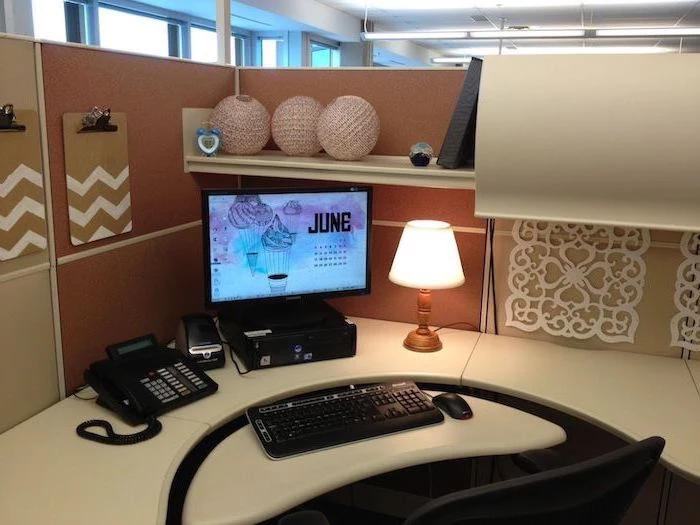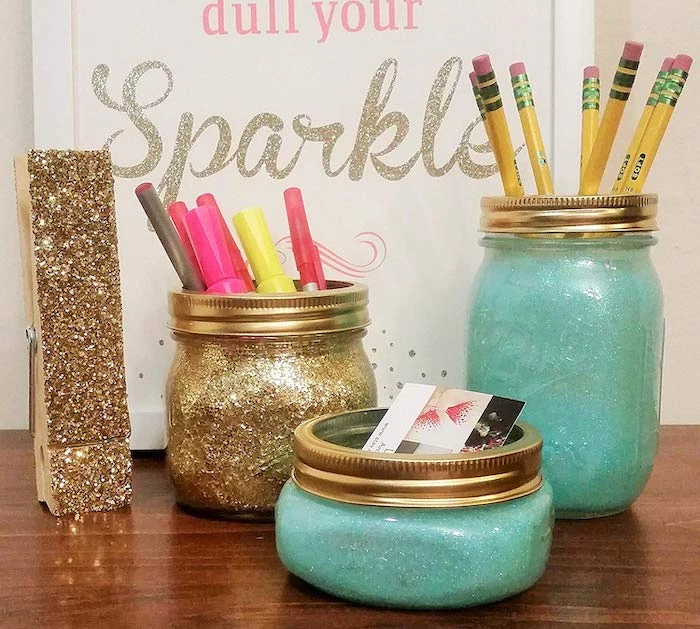 Office desk decor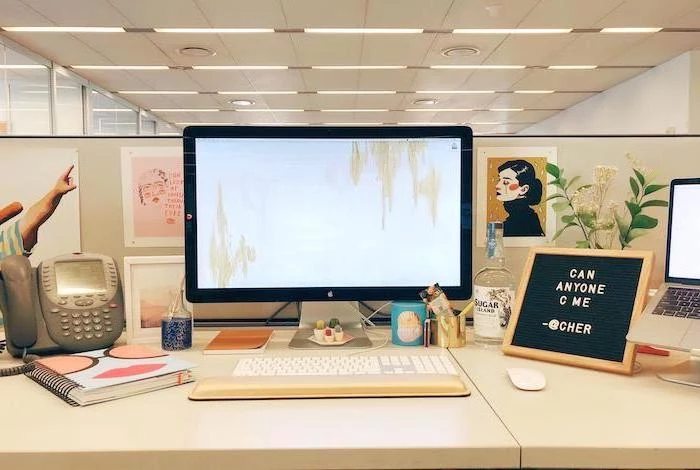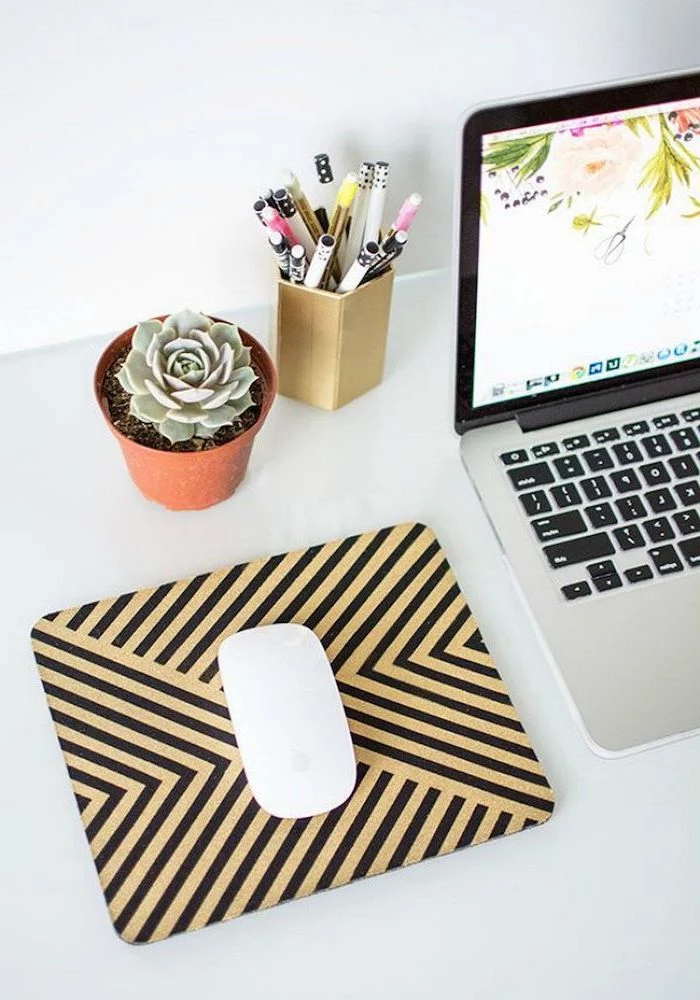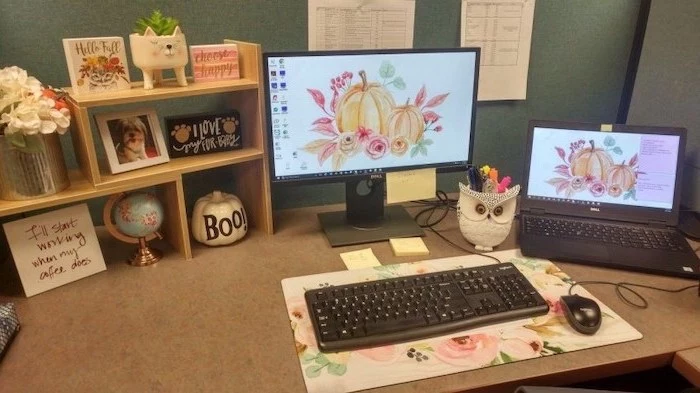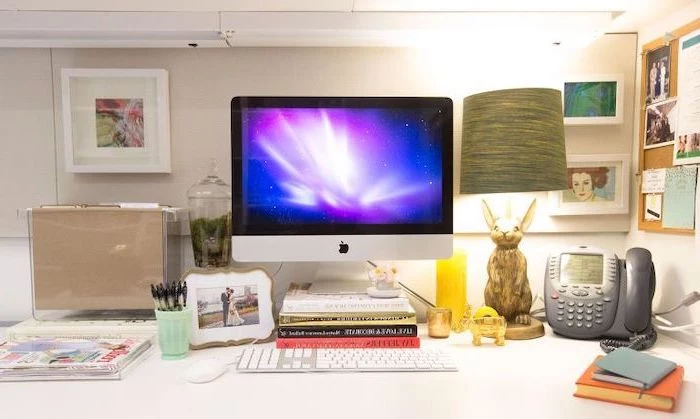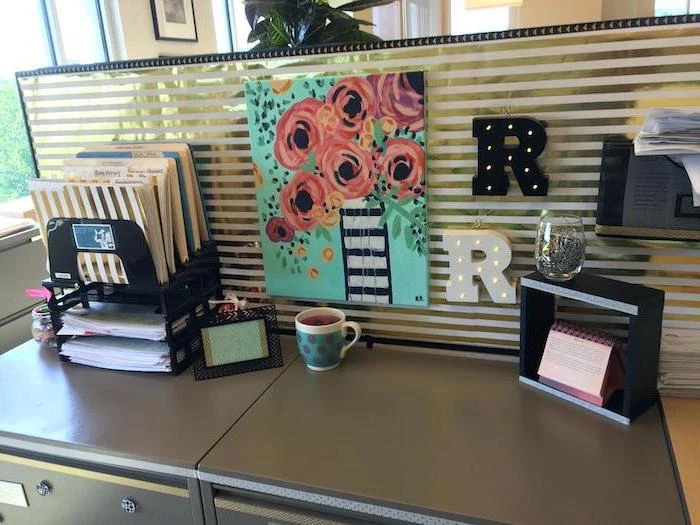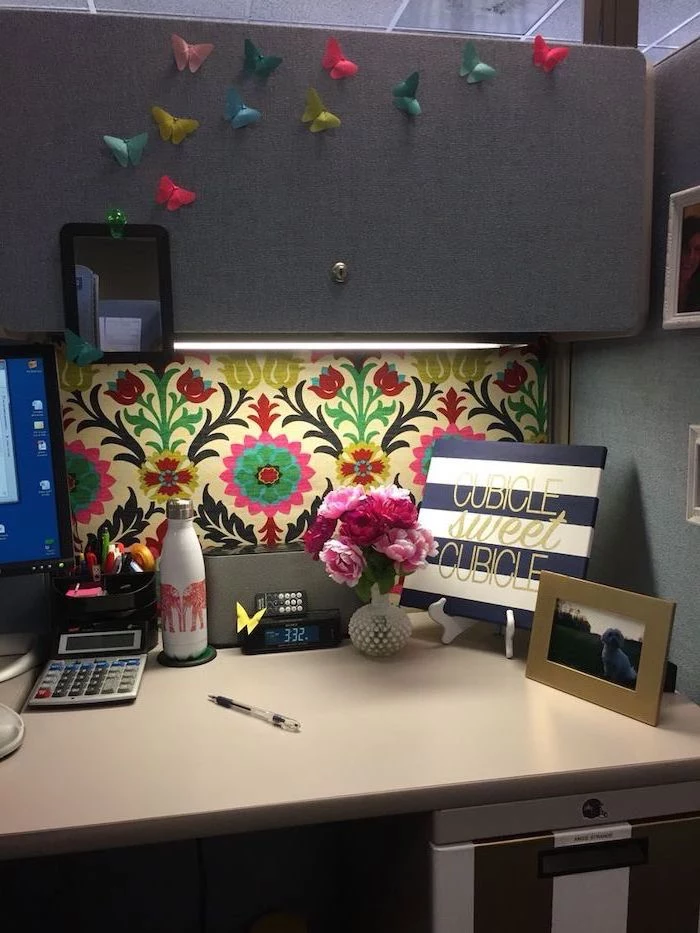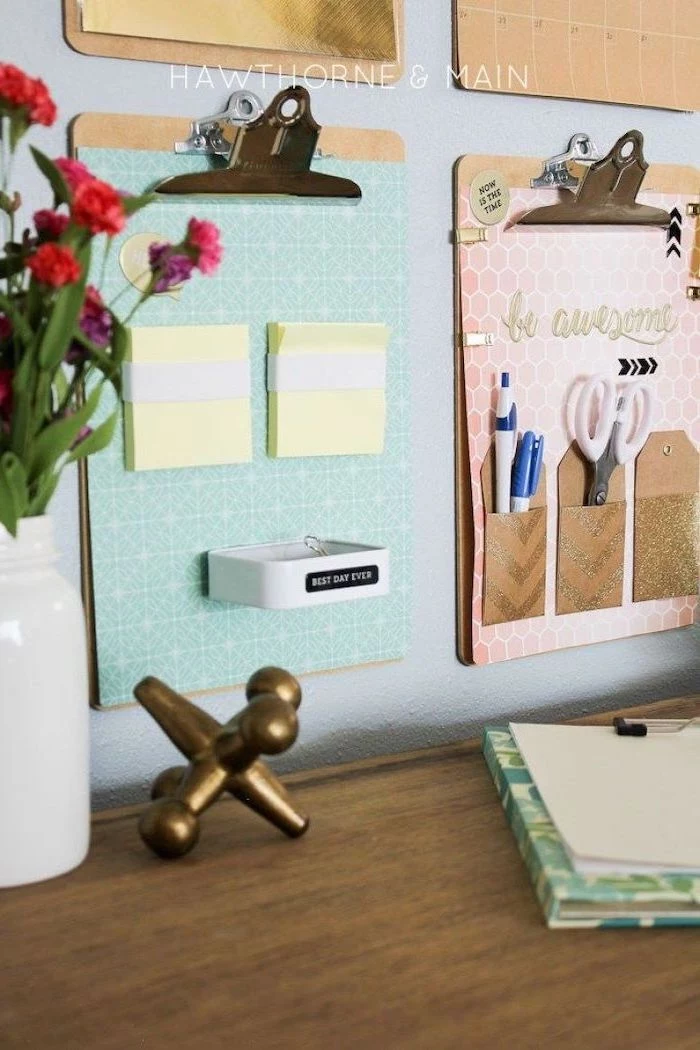 Desk decor ideas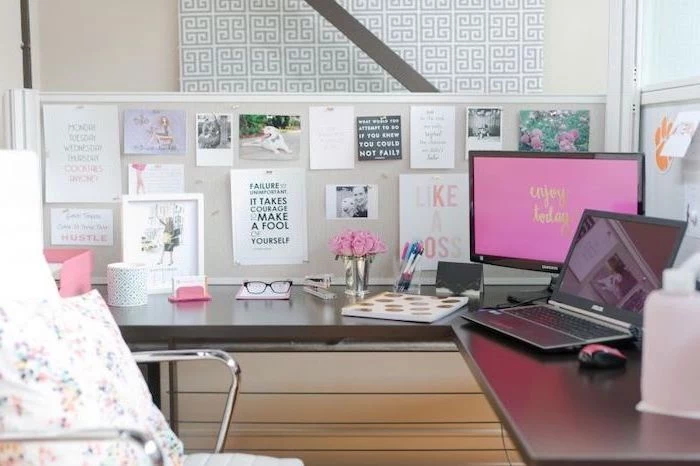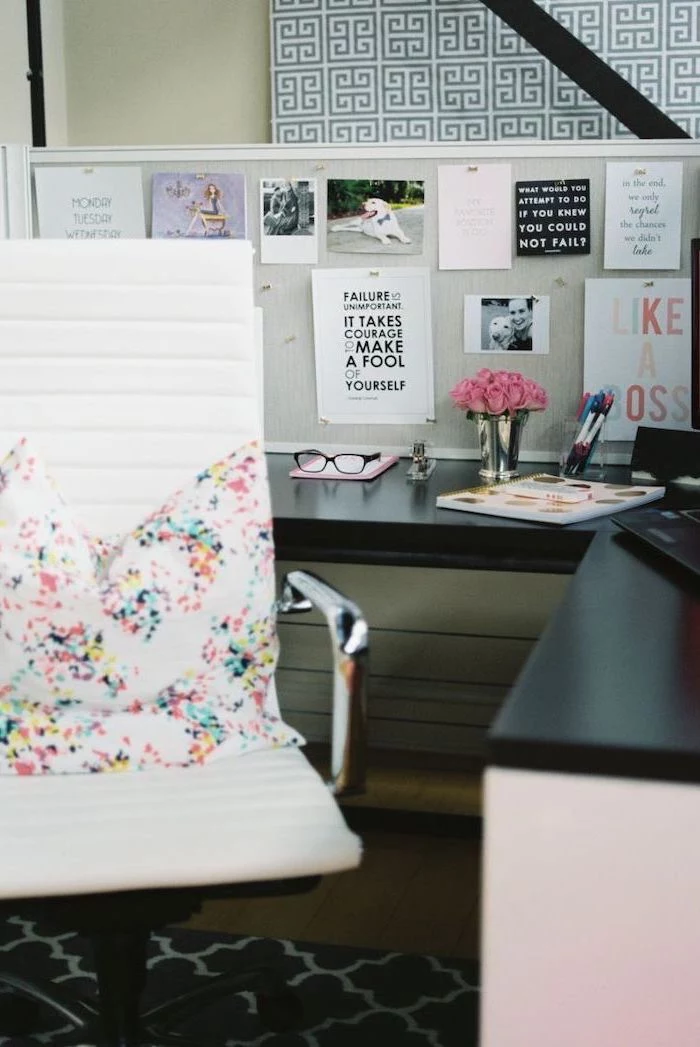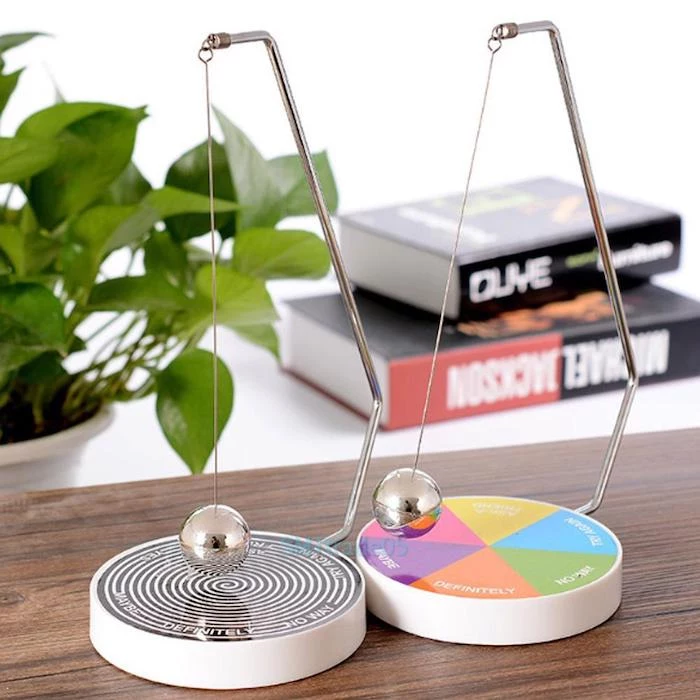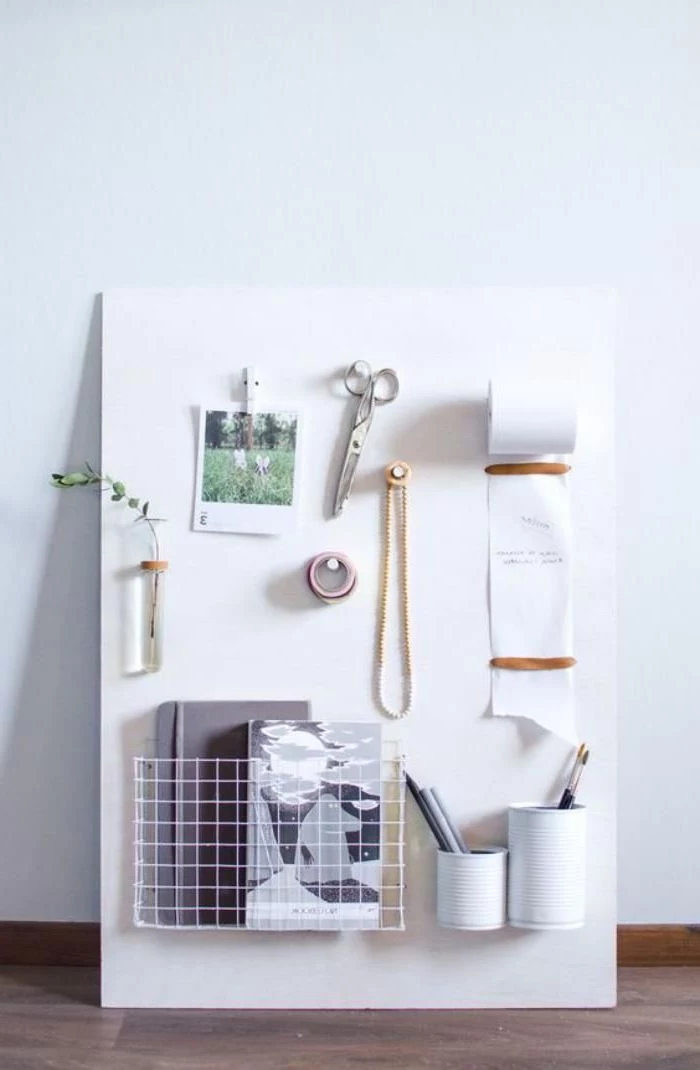 Office cubicle decor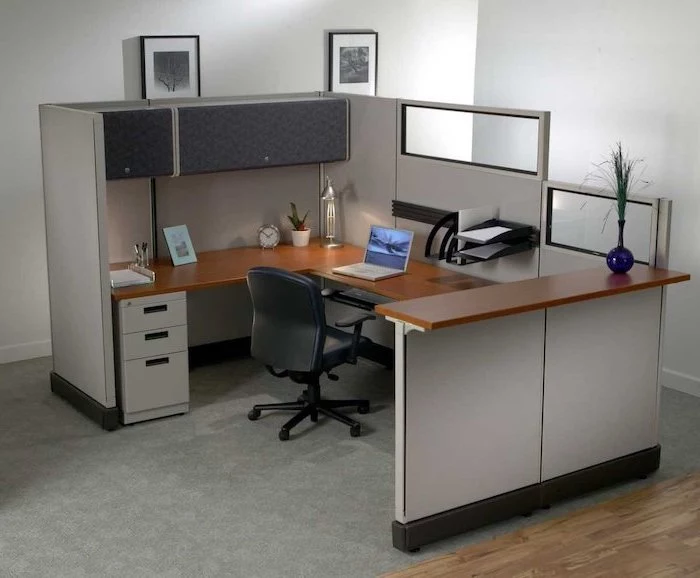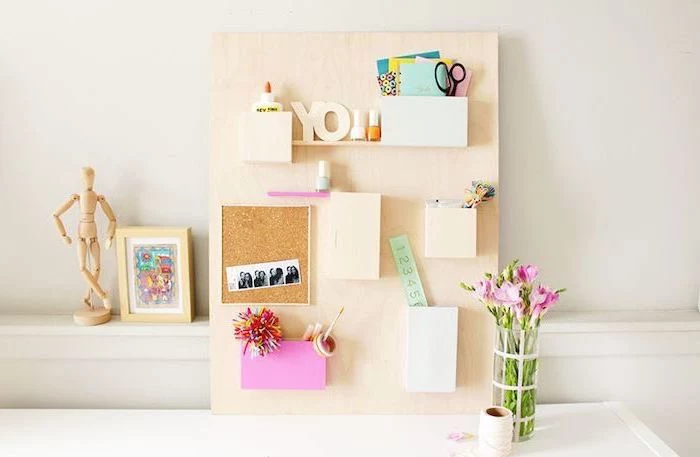 Cute office decor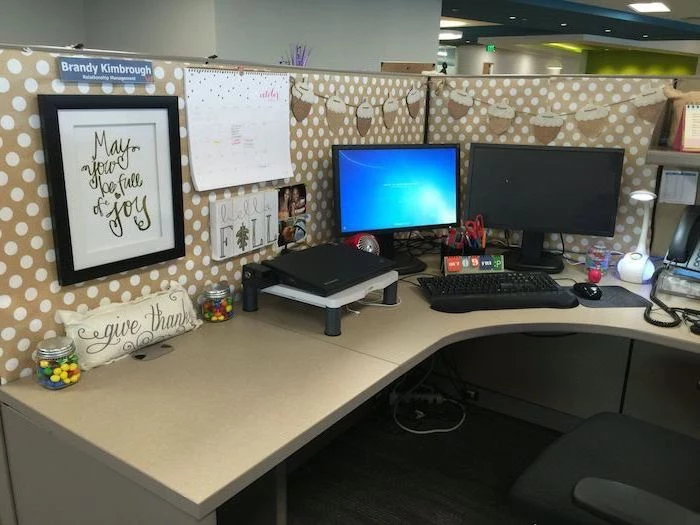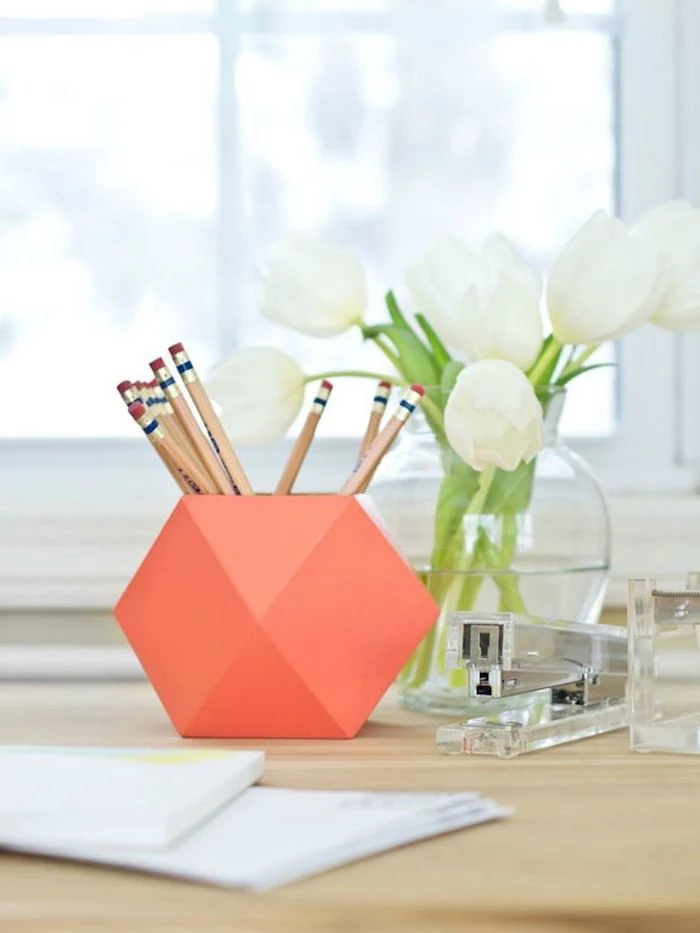 Cubicle decor ideas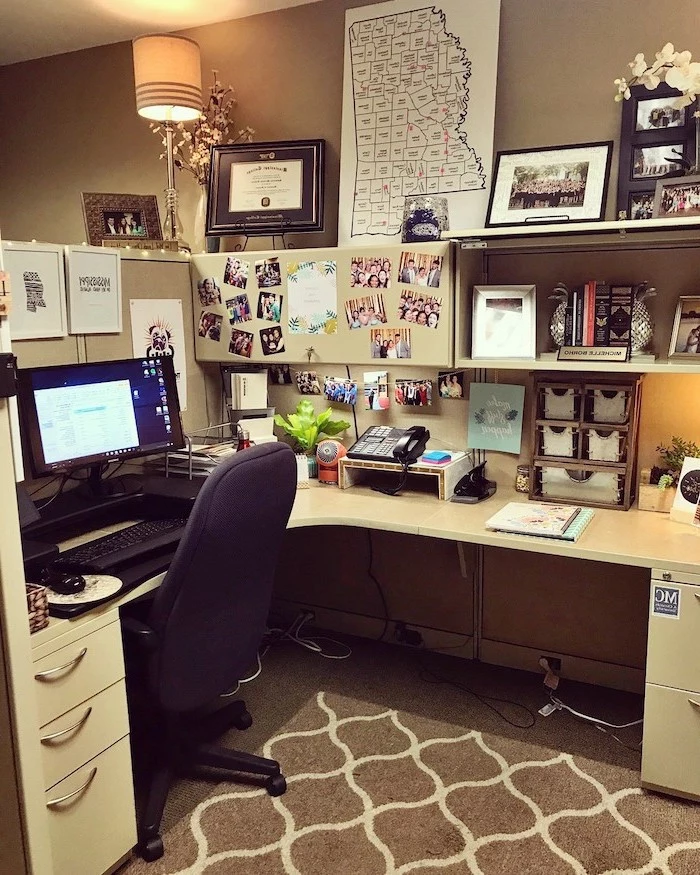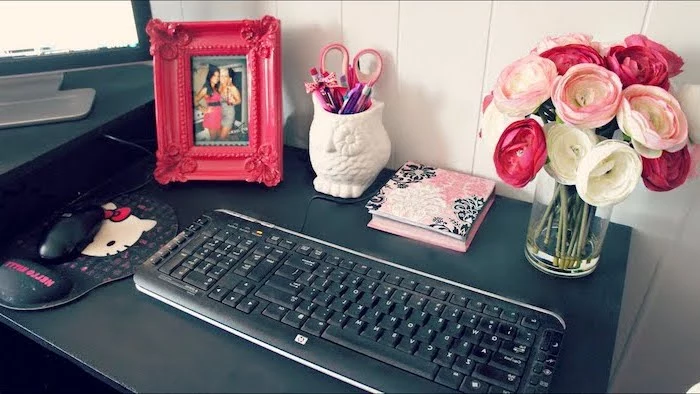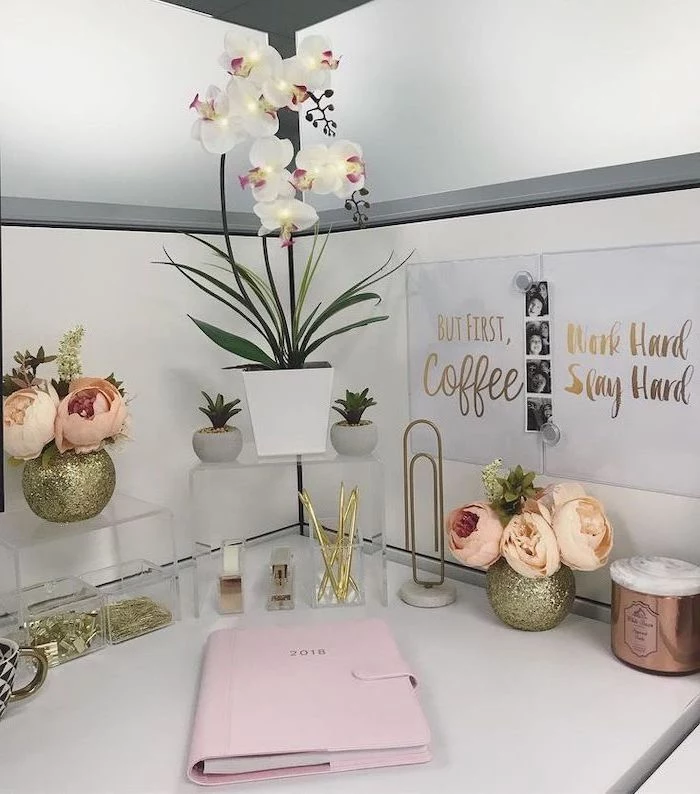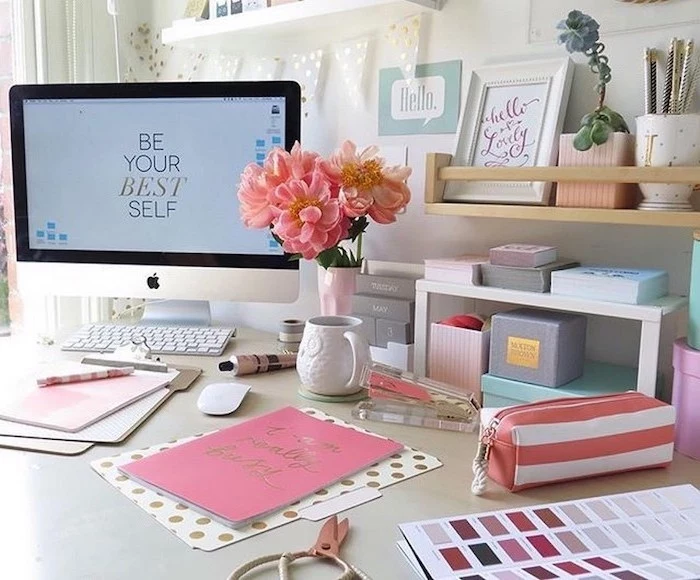 Office decor ideas for work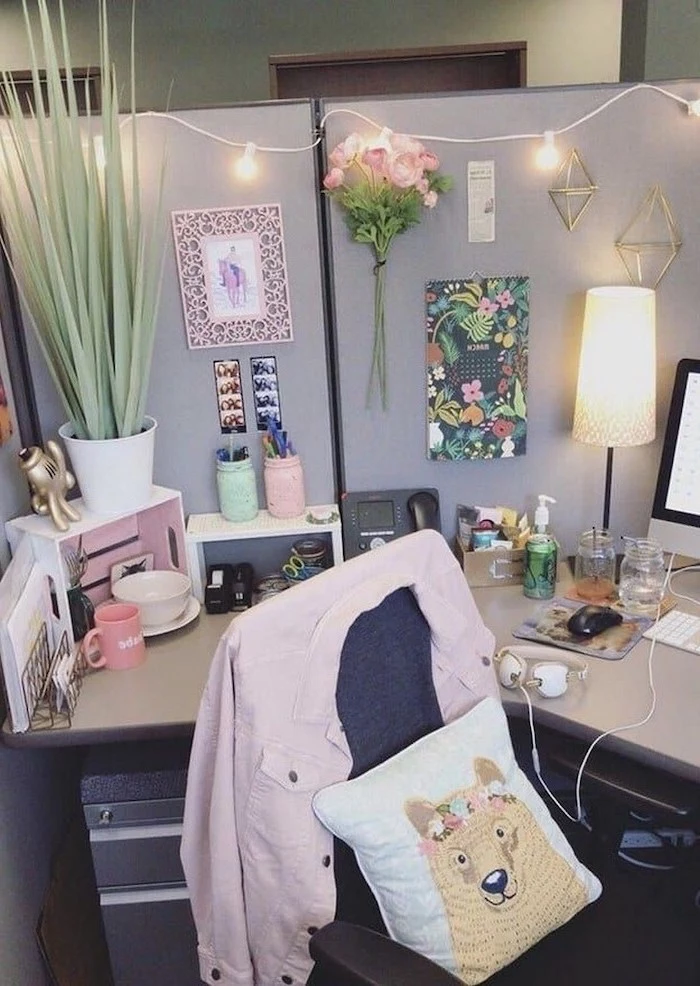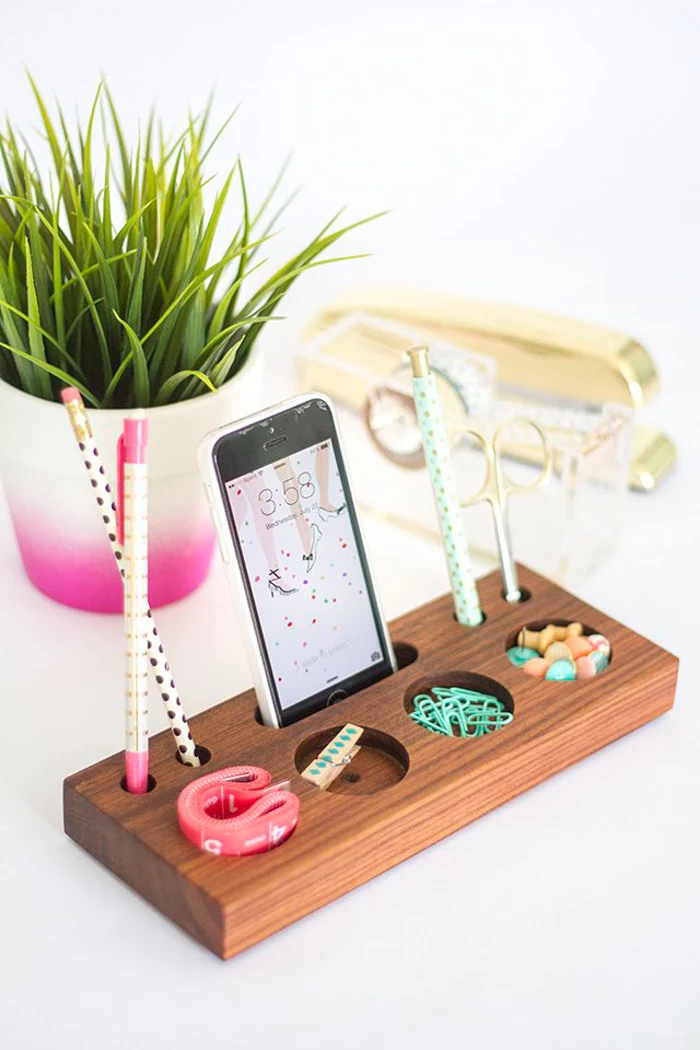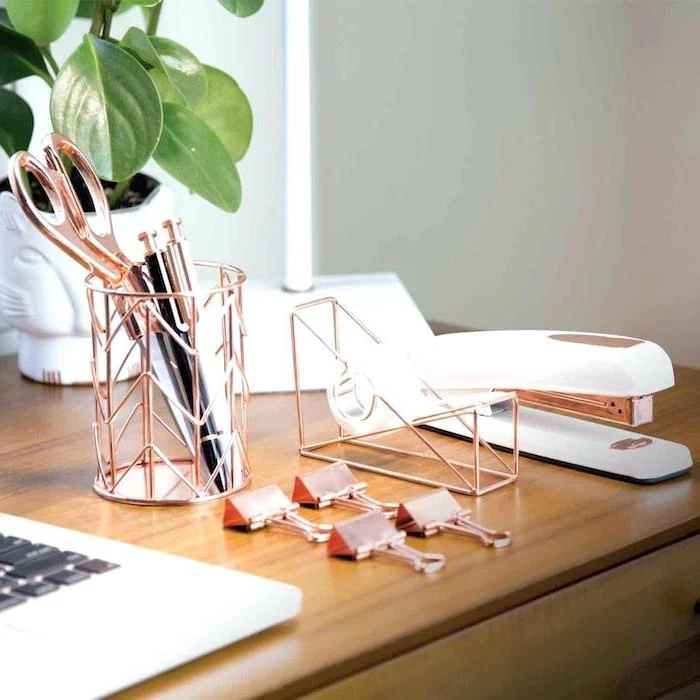 Work office decor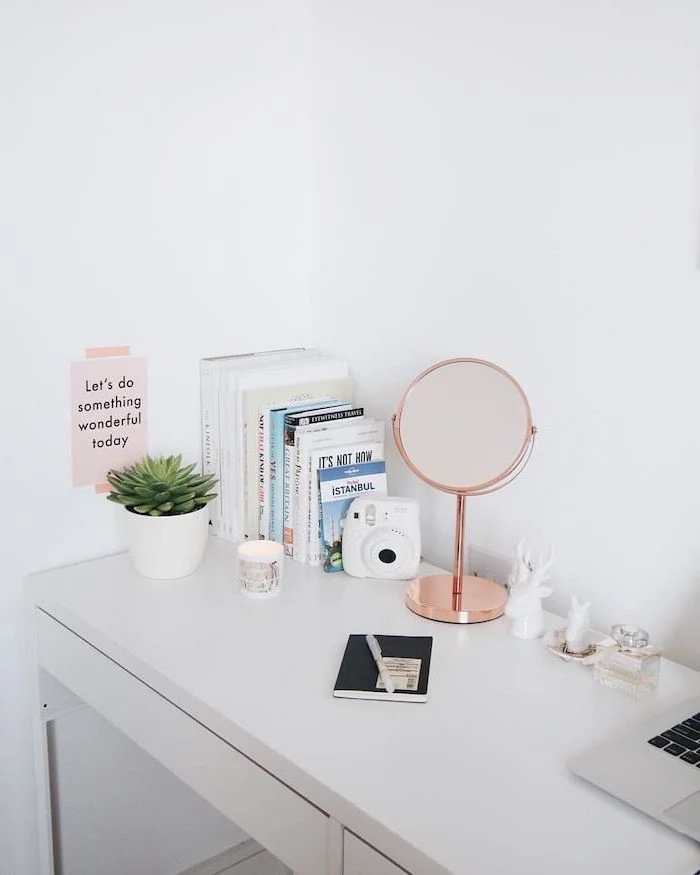 Cubicle wallpaper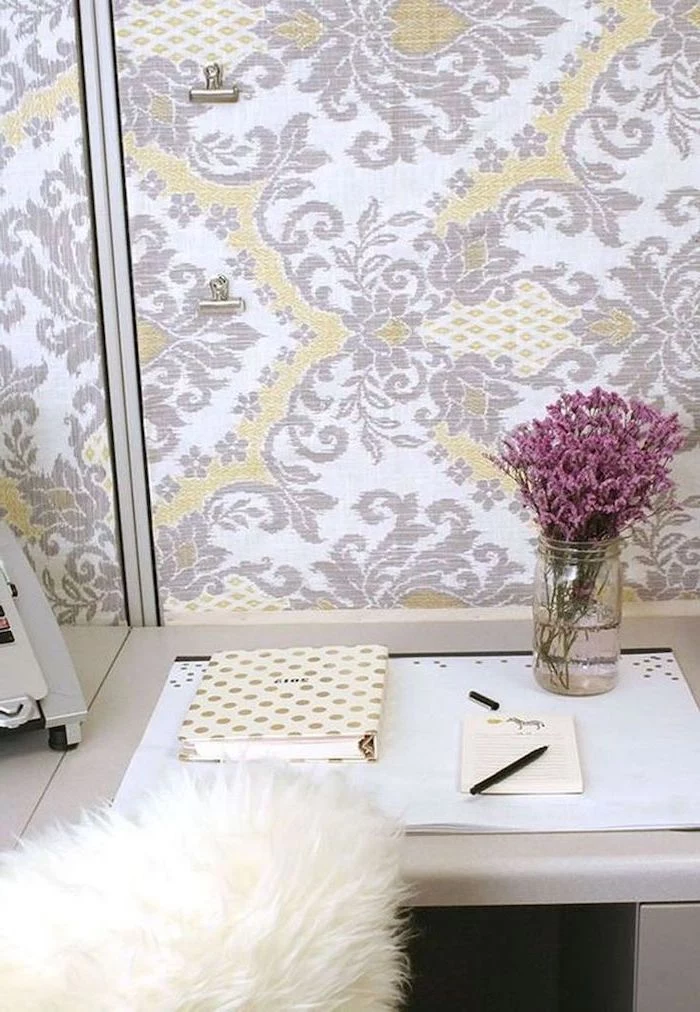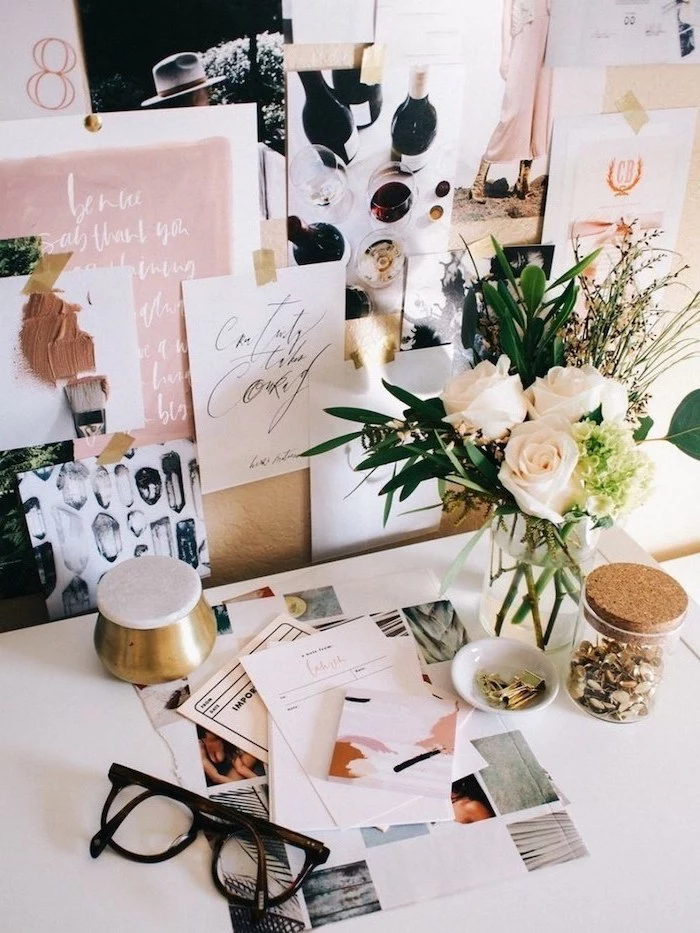 Ideas for decorating your office at work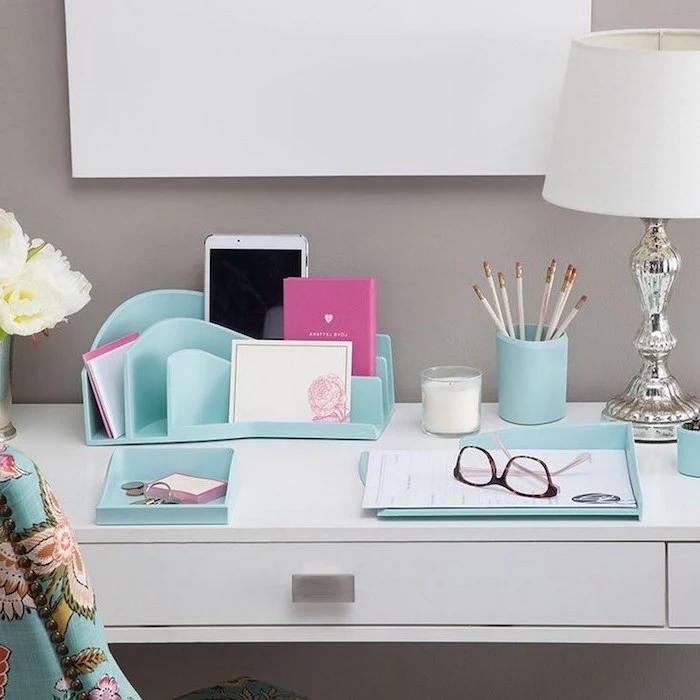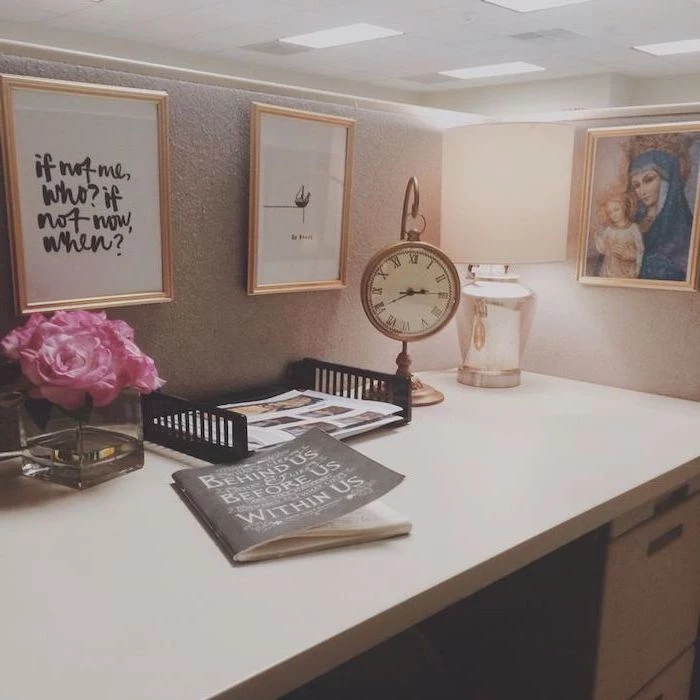 Office cubicle accessories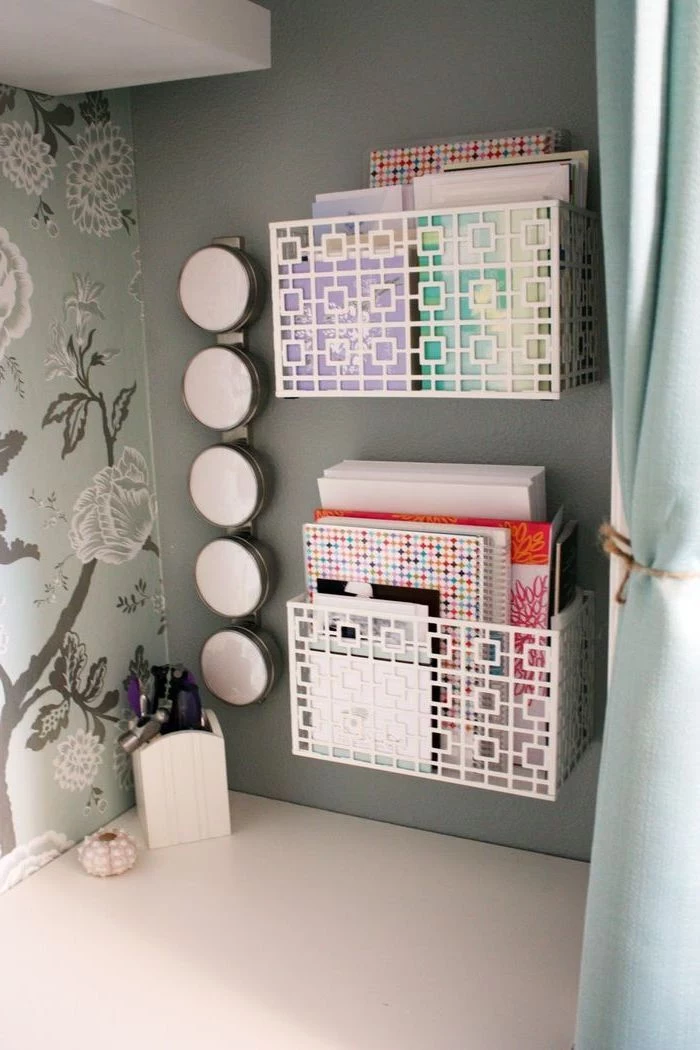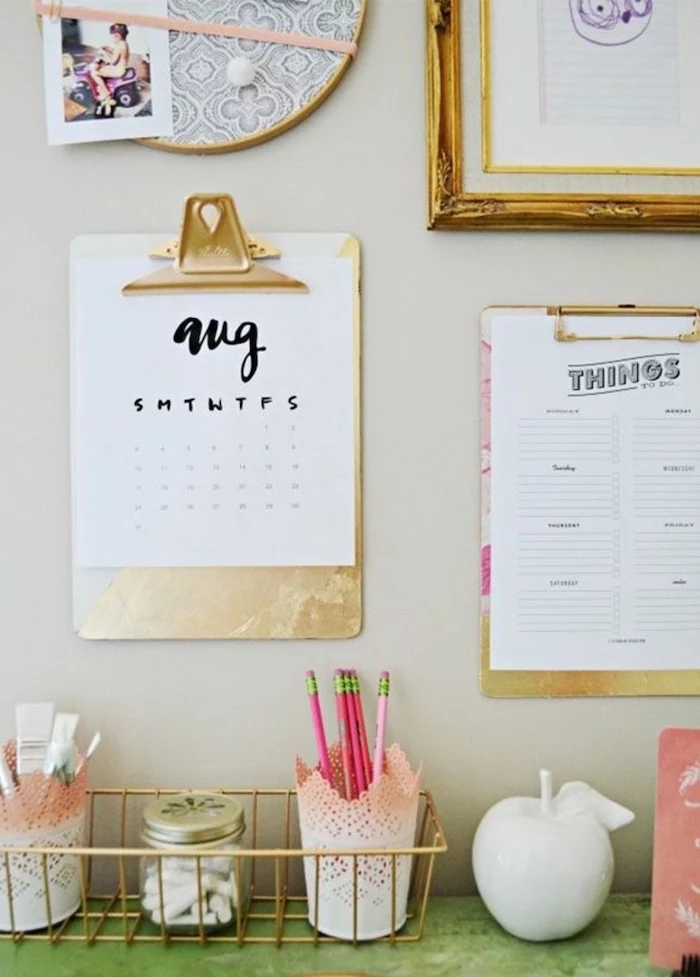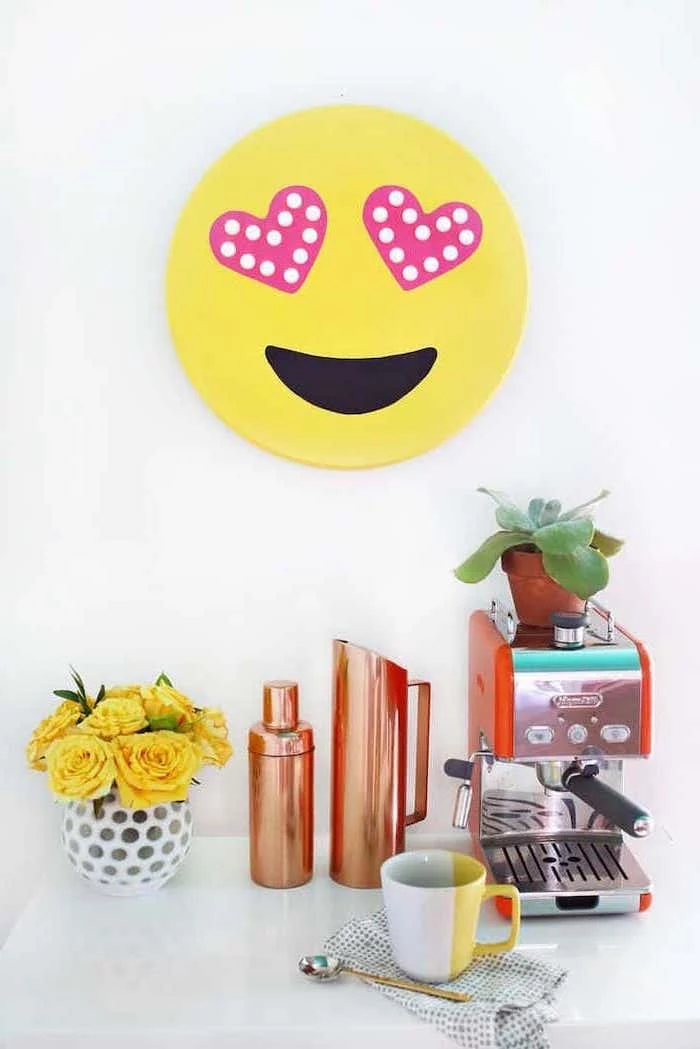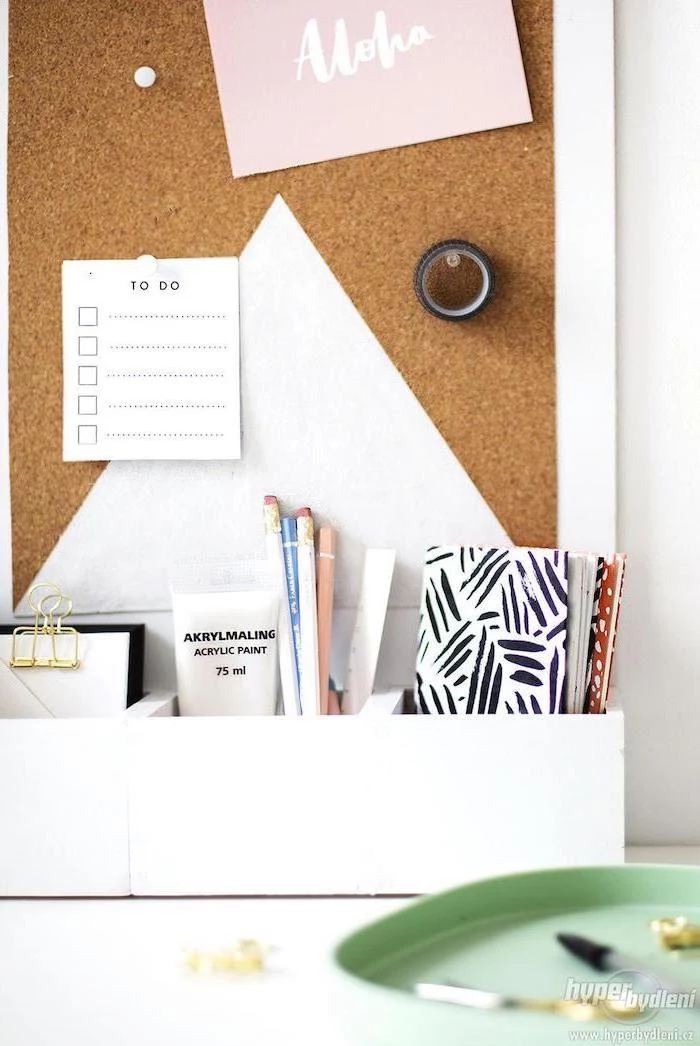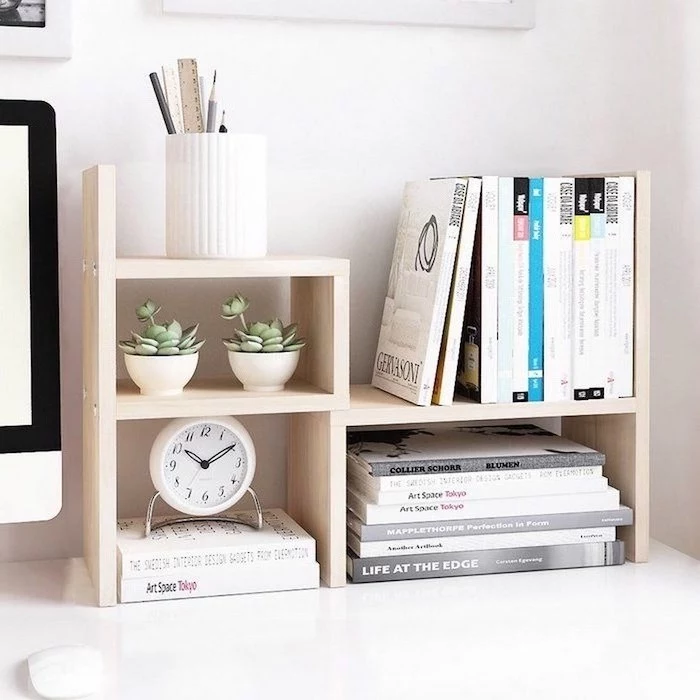 Work desk decor