What to write in a wedding card – 50 ideas and suggestions
Attending a wedding is so much fun, while also being super emotional. Especially, when it is the wedding of someone who is very close and dear to you. Even if it isn't, however, you can still have the time of your life. With a wedding invitation, however, comes lots of tasks. Buying a dress or a suit, shoes, gifts, cards – all things you need to organise beforeattending the actual celebration. Today, we are here to help you with one specific, often overlooked, task – your message for the bride and groom. So here are 50 ideas and suggestions for what to write in a wedding card. Whether you are trying to make the newlyweds cry or laugh, we have it all! What's more, we have two easy DIY wedding cards you can try!
Your card can have different effects on the newlyweds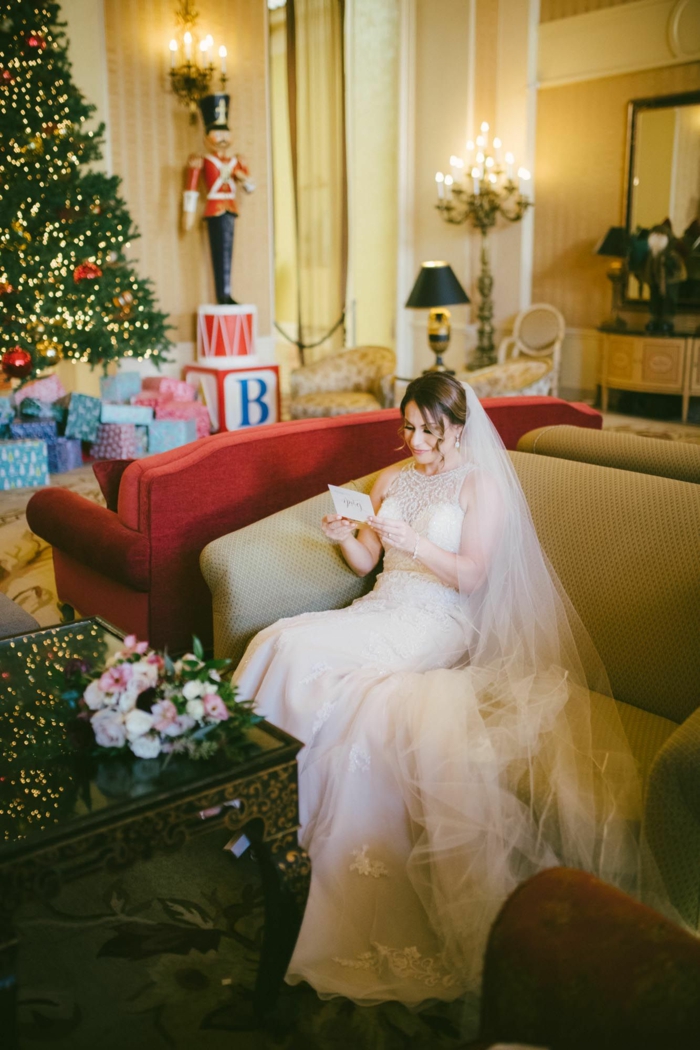 What to write in a wedding card?
Before we start with our ideas, there are a few things we need to touch on. Your message needs to be tailored according to your relationship with the future Mr and Mrs. First of all, you need to consider how close you are with the couple. If you are very close with both of them, or even best friends with one of them, your message for them can be more personal. You can even get a few inside jokes in to make them laugh when they are reading it. If, however you are not that close, you can keep it short and simple by congratulating them and wishing them bright future full of love.
There is also the occasion of the bride or groom being part of your family. Naturally, this means that you can be as personal as you want to be in your wedding wishes. Most importantly, don't forget to welcome the other person to the family and say how happy you are to have them.
And, finally, you can tailor your wish in accordance to your gift. If your gift has some special meaning you can make it a point in your message and your wish for the couple.
Read on to find 50 ideas for what to write in a wedding card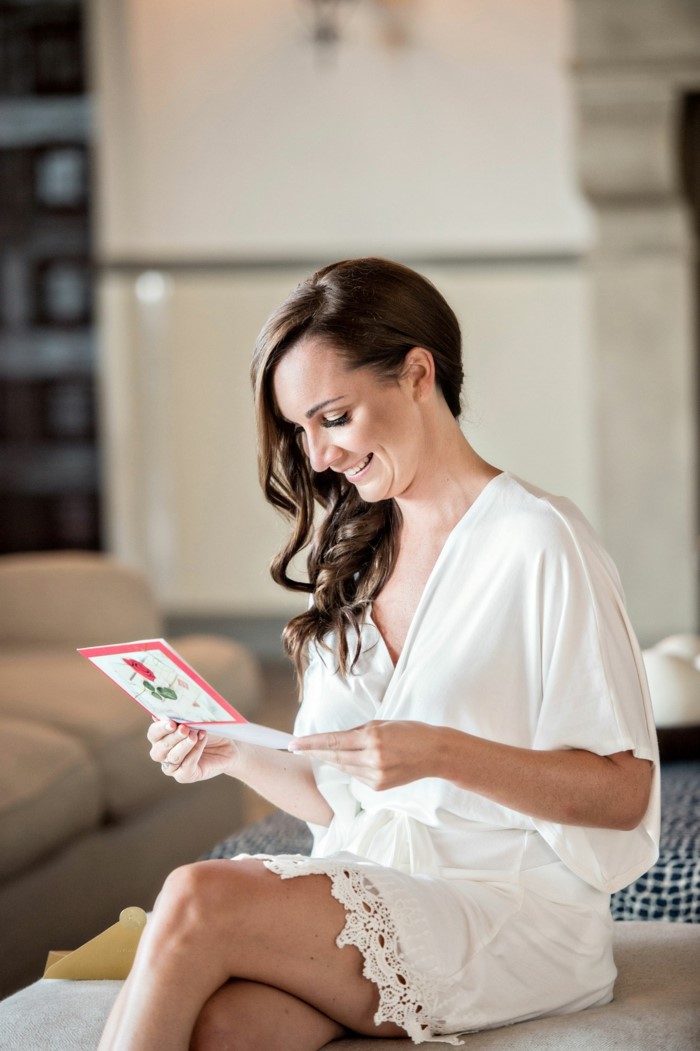 What to say in a wedding card?
Congrats, [John and Jane]! It's so great to see two awesome people like you getting married. Love and best wishes always!
It makes us so happy to see the two of you so happy. Congratulations!
I hope through the years you become even better friends and share every possible kind of happiness life can bring.
You'll always remember this day. Hope it's even more beautiful and perfect than you've been dreaming, and hope it's just the start of a lifetime that just gets better and better.
Two become one – what a beautiful thing. Congratulations!
It means so much to witness the joy of your wedding day. Congratulations to you both on finding the perfect person to share all your days with.
If ever two people deserved a sweet, meaningful, joyful wedding day, it's the two of you.
I just know life has even more wonderful things in store than the happiness you share today. May every day be beautiful and happy for you as a couple.
Be happy, be grateful, and love each other well!
You'll always remember this day and so will those who were there when the whole beautiful happily-ever-after started. Best wishes forever.
Watching you together is like catching a sunrise—I'm witnessing the start of something beautiful. Thanks for letting me be here with you.
I love to see two people who deserve happiness so much find it with each other. Best wishes to you both!
May the love you share today grow stronger as you grow old together.
Personal wishes are very important to show your happiness for the couple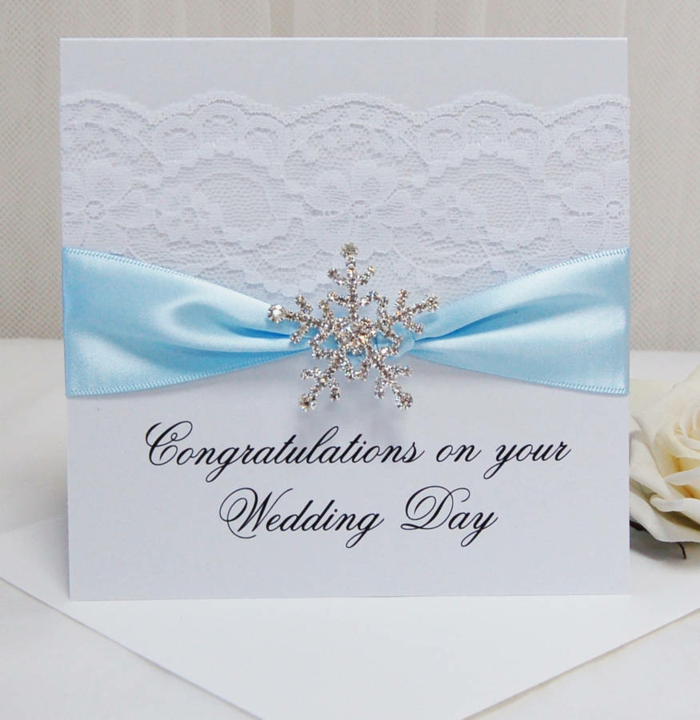 May you bring each other as much happiness as your friendship has brought to my life – and more!
Nurture and care for your love from this day forward. It will then grow into the most beautiful thing you've ever known!
May your marriage be filled with all the right ingredients: a heap of love, a dash of humor, a touch of romance, and a spoonful of understanding. May your joy last forever. Congratulations!
Congrats are in order for the bride and the groom, who we'll be admiring year after year as your marriage blooms.
May your love bloom brighter and your companionship grow sweeter with each passing year. Congratulations on your wedding.
Through the storms of life, may your love for one another be steadfast and strong. Wishing you joy and happiness on your wedding day. Congratulations!
Like a lighthouse on a dark night, may your love for one another always shine brightly. Congratulations on your wedding day.
Your two stars create an amazing constellation. Congratulations on your wedding day!
Nowadays you can find so many different cards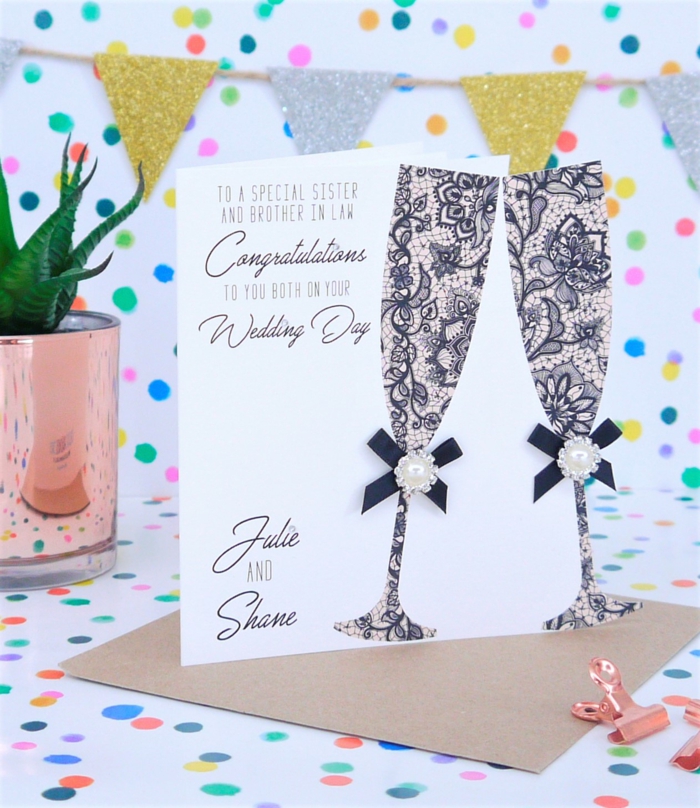 Words are just not quite enough today
When your love will light the way
To a wedding filled with joy never ending
The warmest wishes are what we are sending.
Every love story is different and your story is unique. I am so happy you two met each other, you honestly fit together perfectly. Congratulations and I hope you have an amazing honeymoon.
May your love for one another get deeper and deeper each and every day, may you wake up next to each other, ready to start each day. May you live a life full of happiness, joy, and goodness.
Even in your darkest times, never forget your love for one another on this day. Love you both!
Congratulations! In the good times and the bad, remember to lean on each other whenever you need a true friend. That's what marriage really is all about.
It's the little things that turn into big things in a marriage. Put in a bit of work every day and soon enough you'll have built a lifetime of love. Congratulations on starting your story as a married couple!
Not that you need it, but I want to give you both a piece of advice. Choose. Love. Every. Single. Day. Congratulations and I look forward to seeing what the future holds for you.
Congratulations on your wedding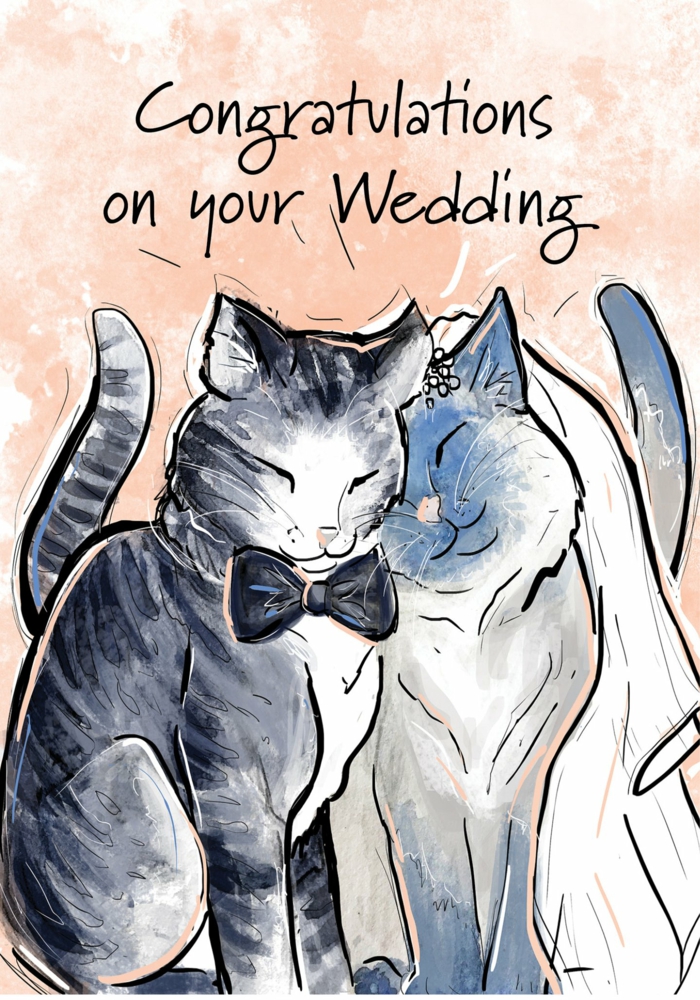 Here's a few funny wedding wishes:
I predict cute babies.
You two make this 'love and marriage' thing almost seem worth trying. Just kidding—you look so happy, and I'm so happy for you!
Hope you'll always find yourselves as much in love as you are today. (We suggest date nights and lots of them!)
Marriage: A relationship where one person is always right, and one person is the husband. Congratulations!
Thanks for the free booze. Best wishes on a long, happy marriage!
This calls for congratulations, and probably champagne.
That fortune-teller we saw in Vegas was right. You did meet the man/woman of your dreams. Best wishes to you both!
Whether he is the Darcy to your Elizabeth or the Batman to your Catwoman, I am so happy you all found each other. Now – go save the world or something.
Like peanut butter and jelly, you two are an unexpected combination that will one day be an All-American Classic.
In a world of normal people, I am so glad you both found one another and are able to share a cool and different life with one another. Keep life weird.
I can't wait to celebrate your 50th wedding anniversary and see you dance with your canes and walkers. See ya then!
When you find someone who is compatible with your weirdness, put a ring on it and run!
You two are so perfect together. It is exciting to see you both happy and just plain old in love. Thanks for giving the rest of us hope for the future!
Love? Check. Vows? Check. Cake? Check. Champagne? Check. Leave the wedding and go start your life together? Get going!
Express your happiness with a funny wedding card message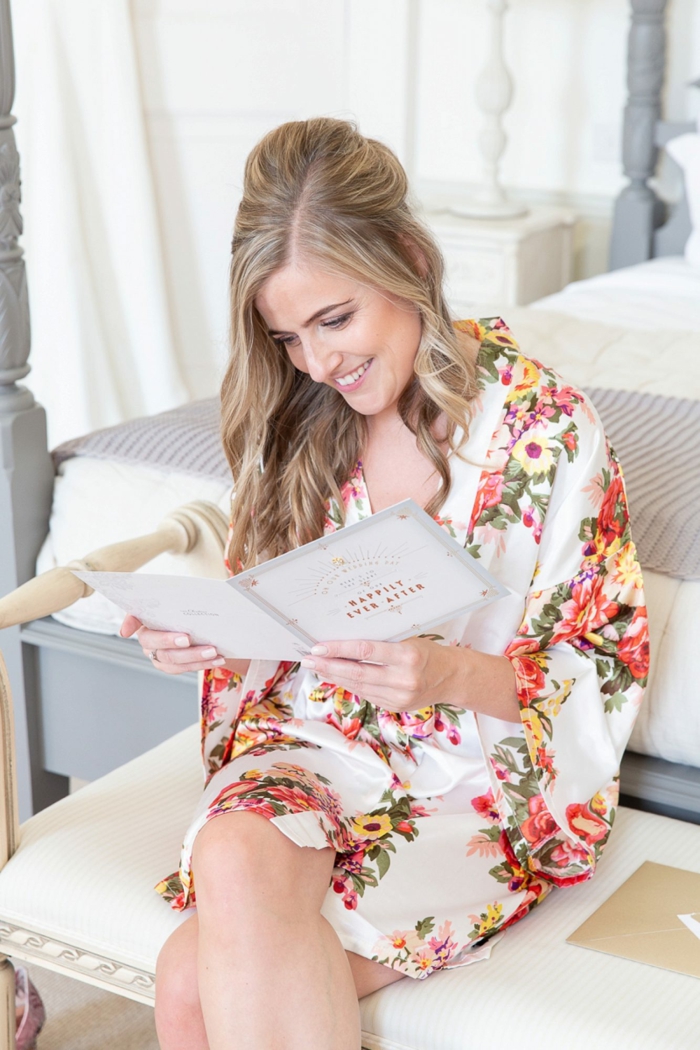 What message to write in a wedding card for a family member?
Today, our family grows by one new member and by so much love and happiness.
It seems like yesterday we were playing 'house' in the backyard, and now you get to do it in real life. I couldn't be happier for you both. Congratulations!
We/I love you both. Today I gain a new sibling and I couldn't be happier!
Remember when you made that list of qualities of a 'perfect man/woman?' Well, you found him/her. Lots of love now and always.
Lots of love and happiness to you both on this exciting and joyful day for our family.
Son/daughter, I/we feel many emotions on this day. Most of all, I'm/we're happy you've found someone wonderful to share your life with. Best wishes to you both.
We/I know we're/I'm not losing a son/daughter. We're/I'm gaining a son/daughter. Much happiness to you.
Thanks for being the best sister/brother ever. Even though we've had our ups and downs, and you are usually the one saving me, I am so happy to be here on your wedding day. Love you to the moon and back…and back…and back.
Cute wedding card paired with a good gift is all you need to put a smile on the bride and groom's faces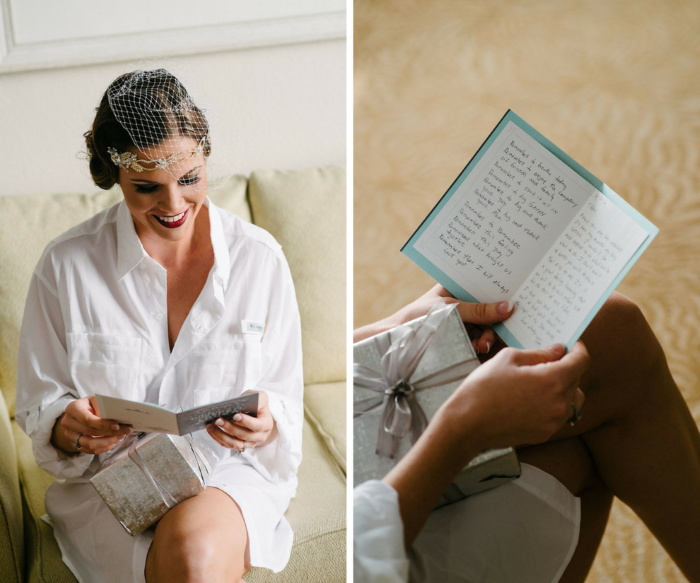 DIY wedding card #1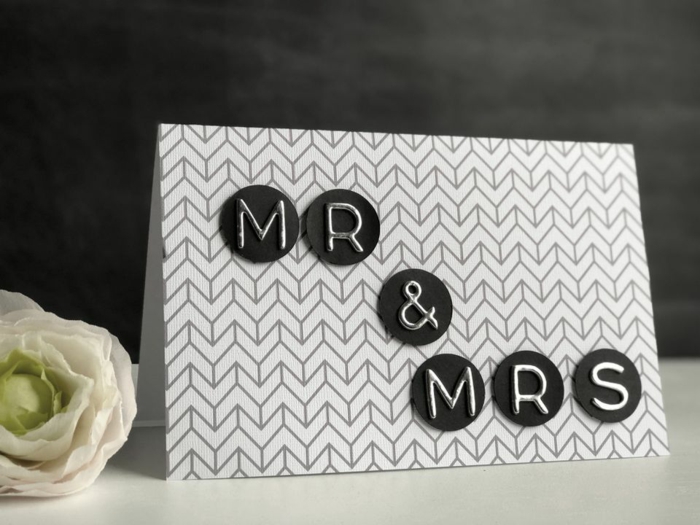 Supplies:
one sheet 12 x 12 scrapbook paper
one 8.5 x 11 sheet black cardstock
foil letter stickers 2 x M, 2 x R, 1 x S, 1 x &
scissors
ruler
glue
Cut the card, then cut six circles from the black cardstock and attach the letters to them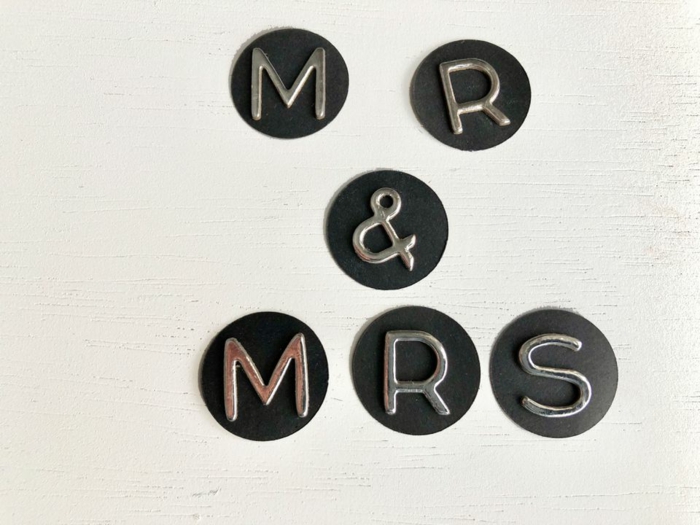 Attach the letters to the front of the card and you are all set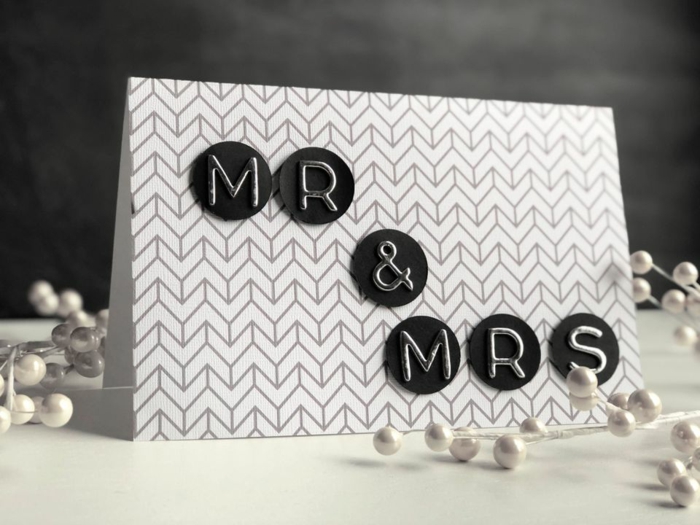 Source: thesprucecrafts. com
Wedding card with washi tape
Supplies:
black and white polka dot washi tape
cardstock
black sharpie marker
stick on pearls
DIY wedding card #2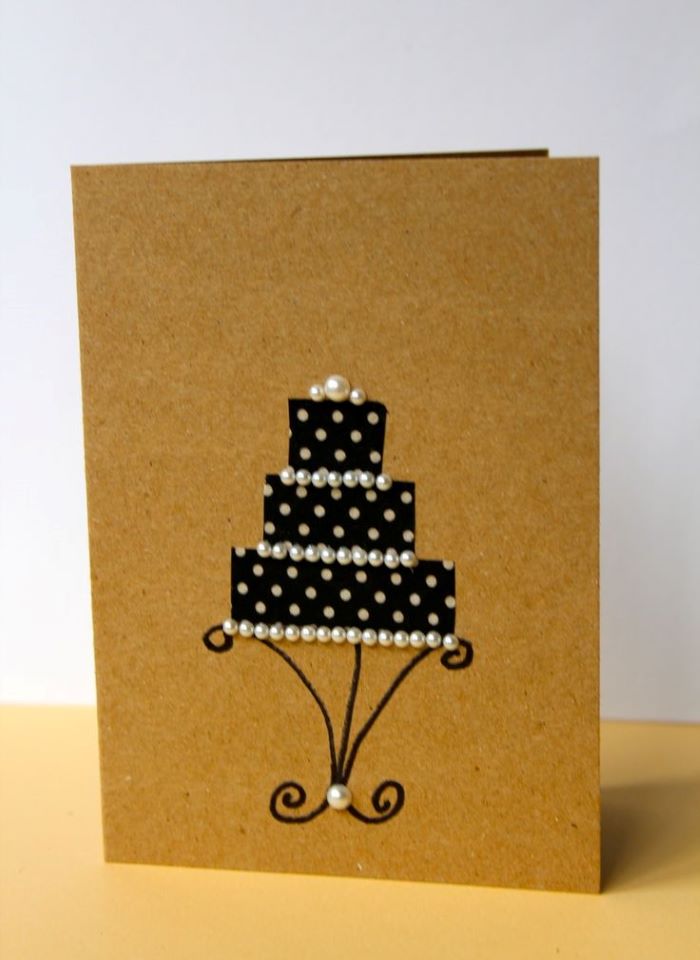 Source: 365daysofcrafts.nikimeiners. com
Scroll down to find some great examples of beautiful cards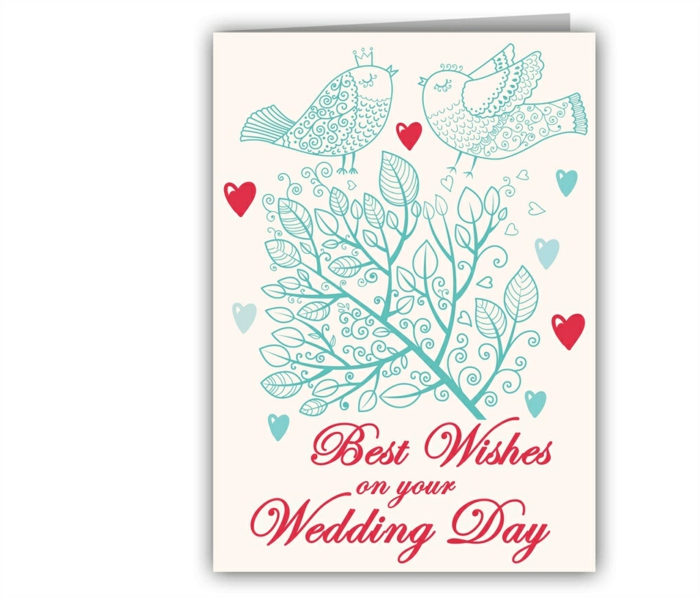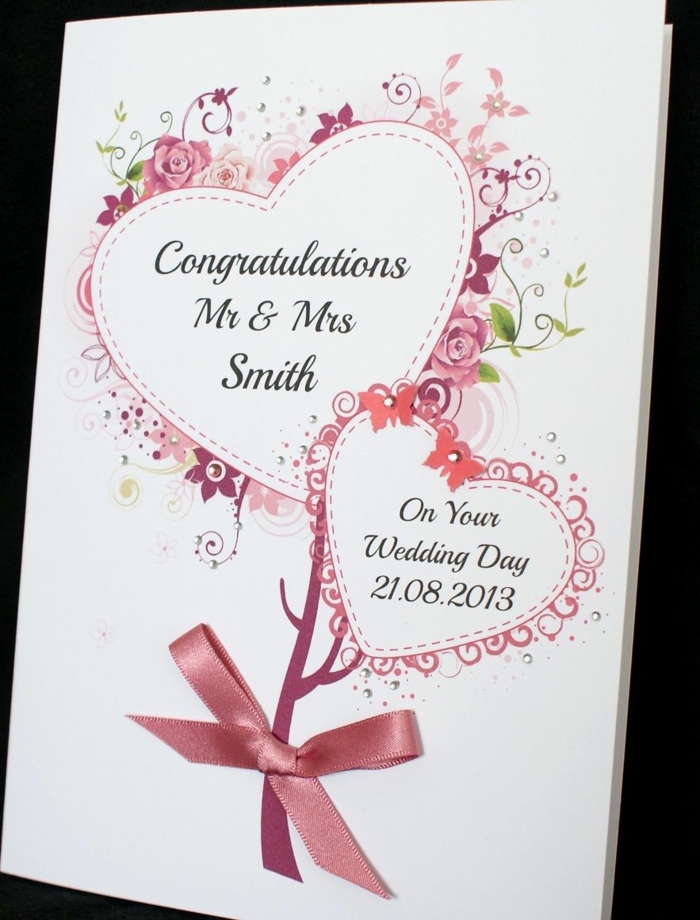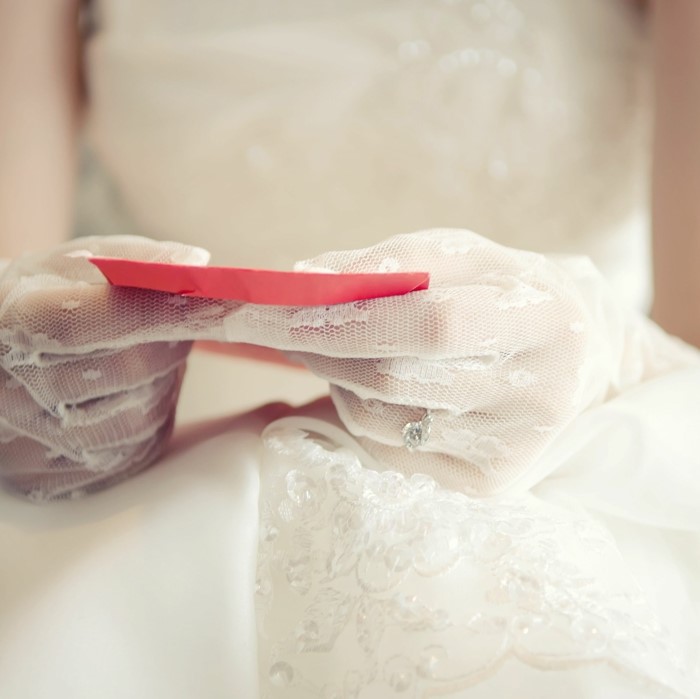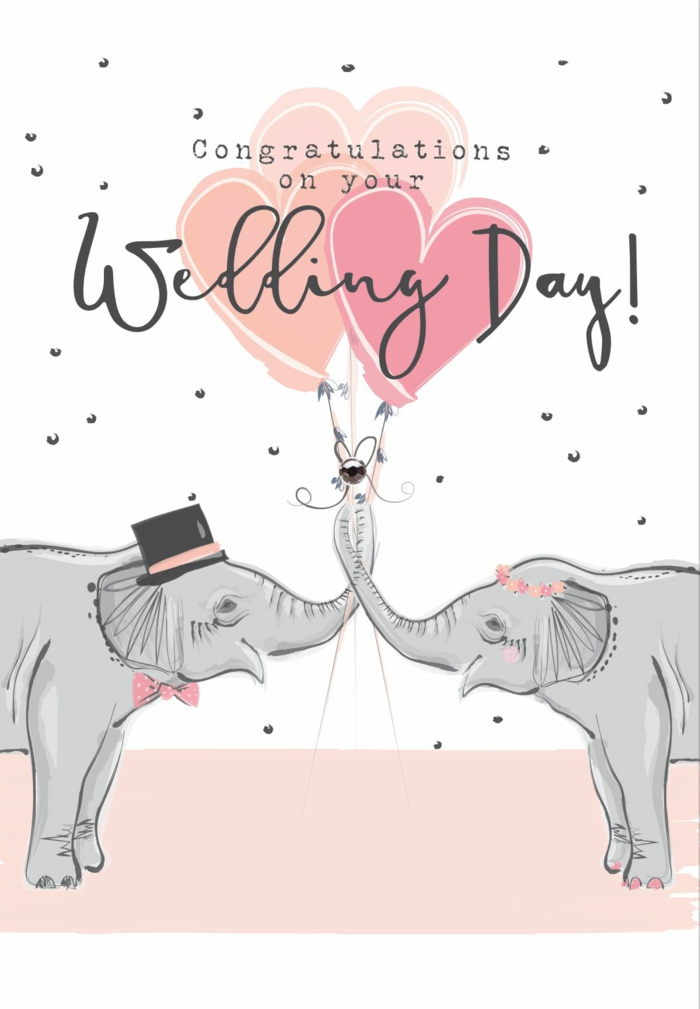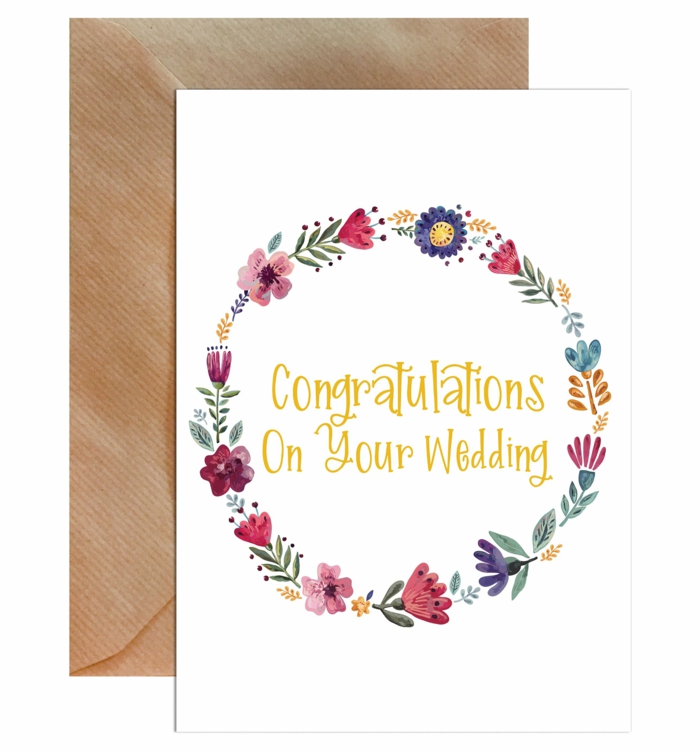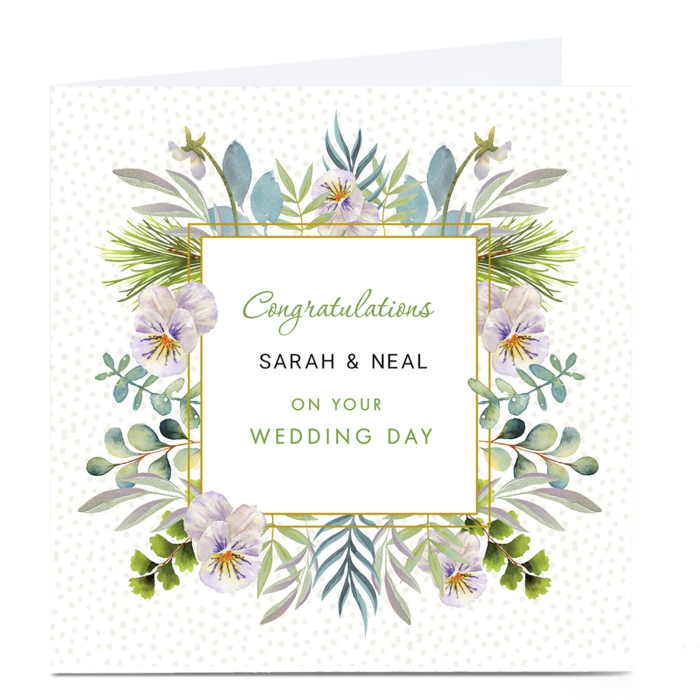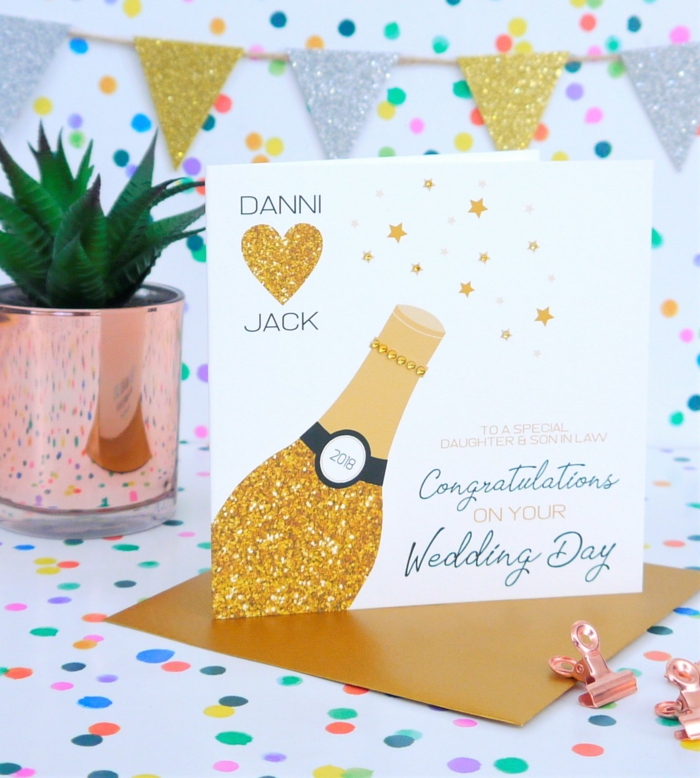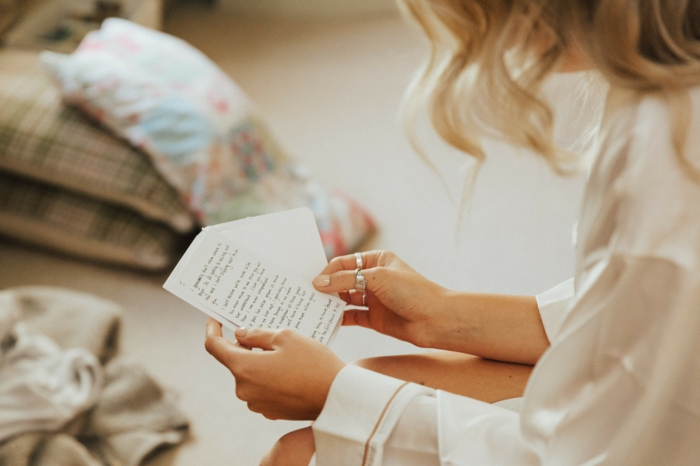 You can get a personalised wedding card for an extra pesonal touch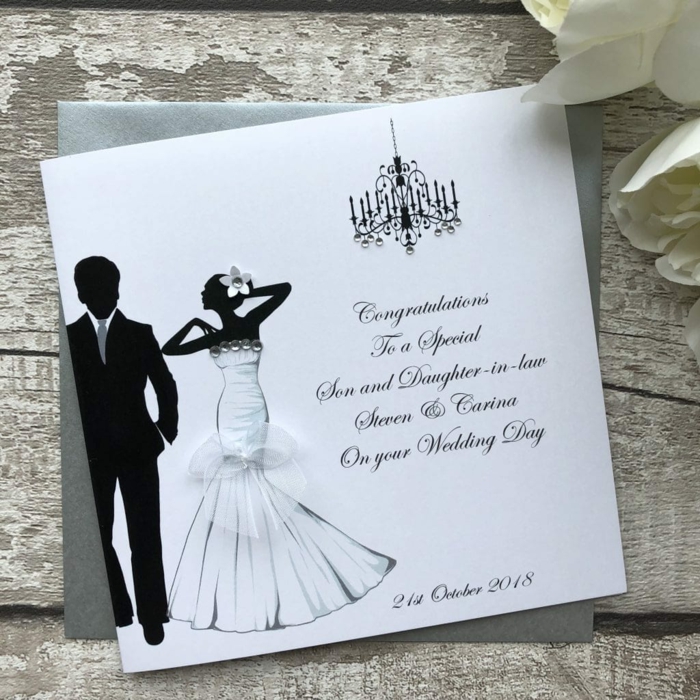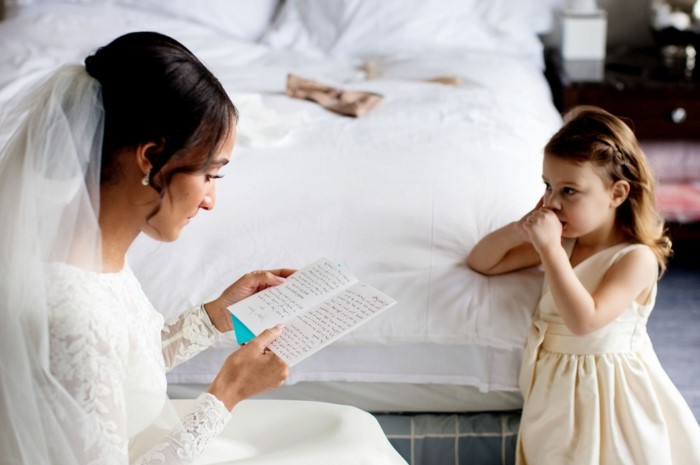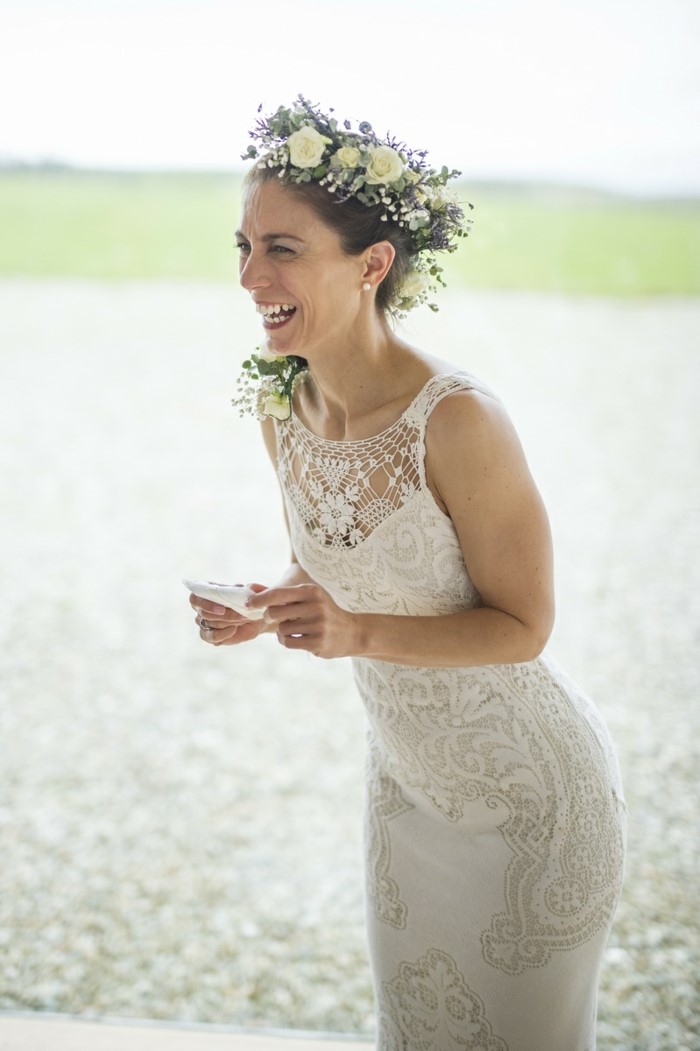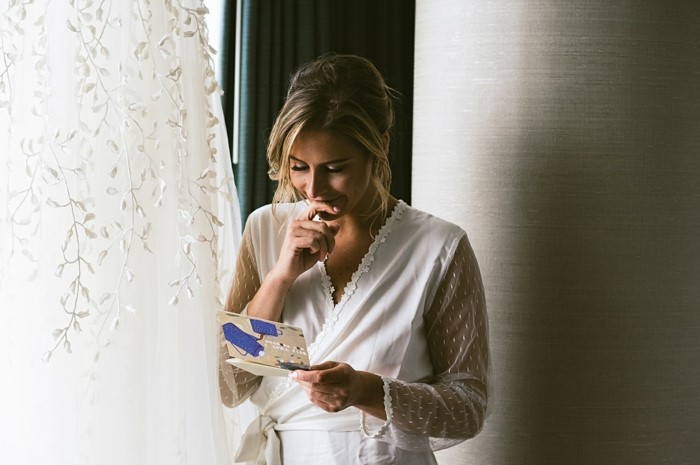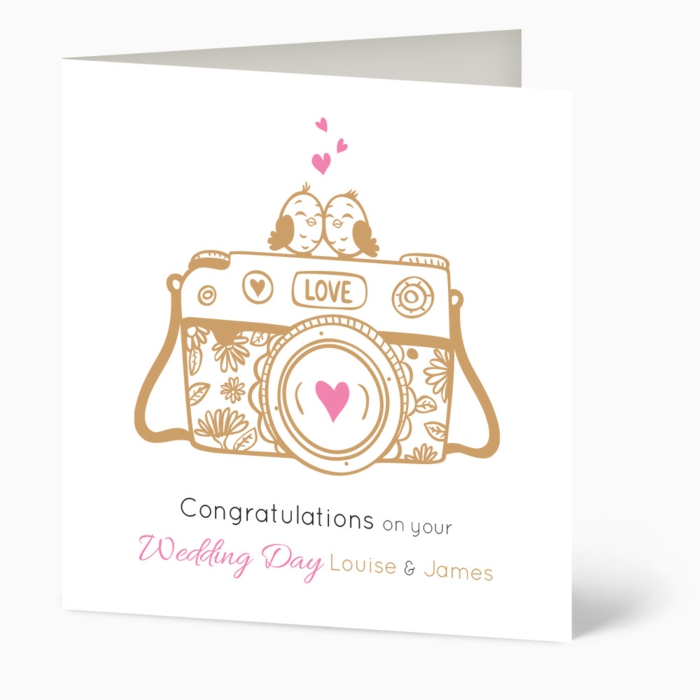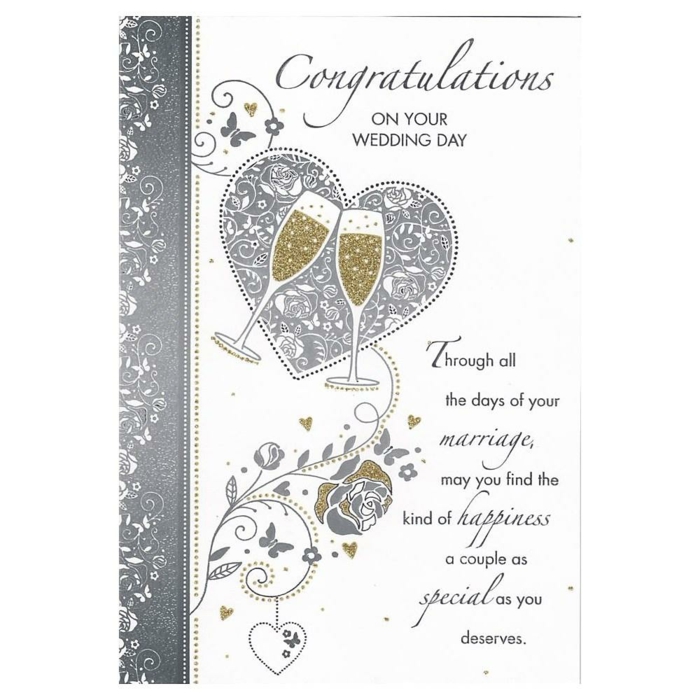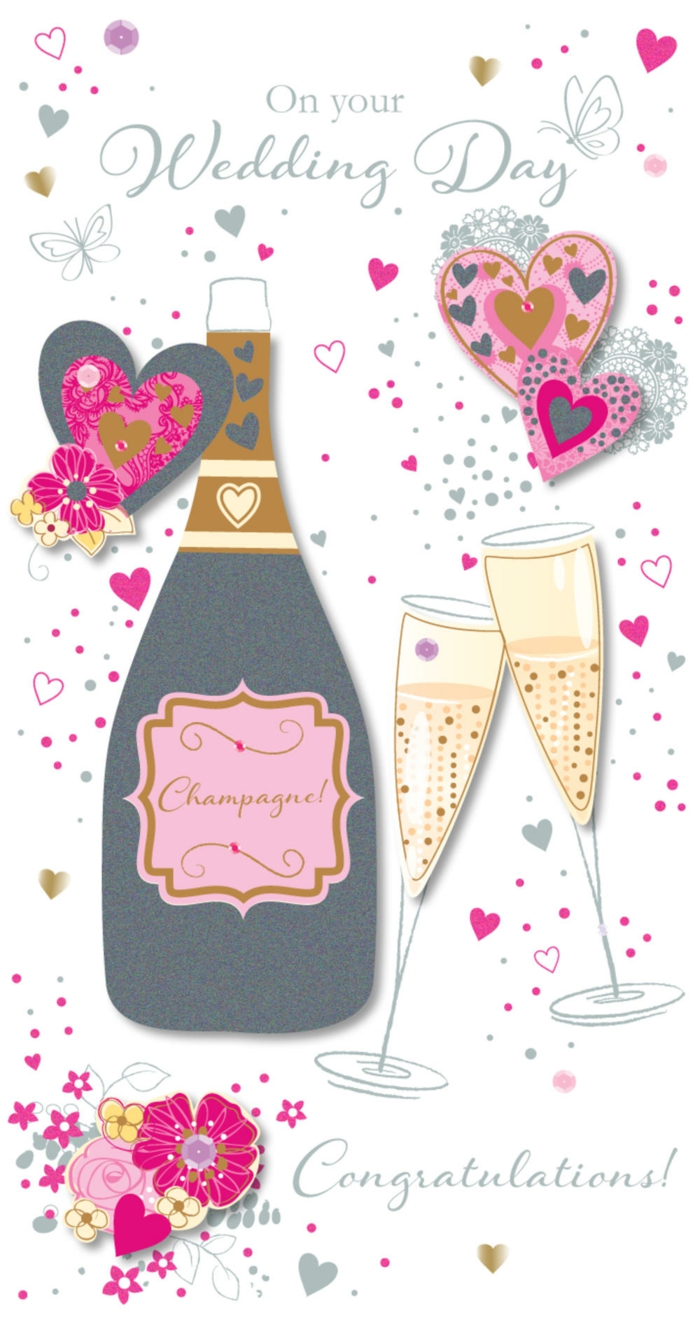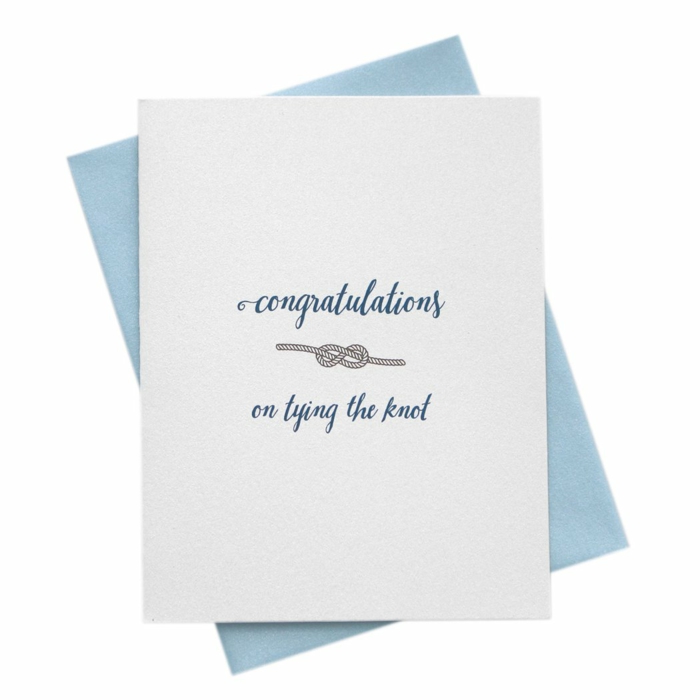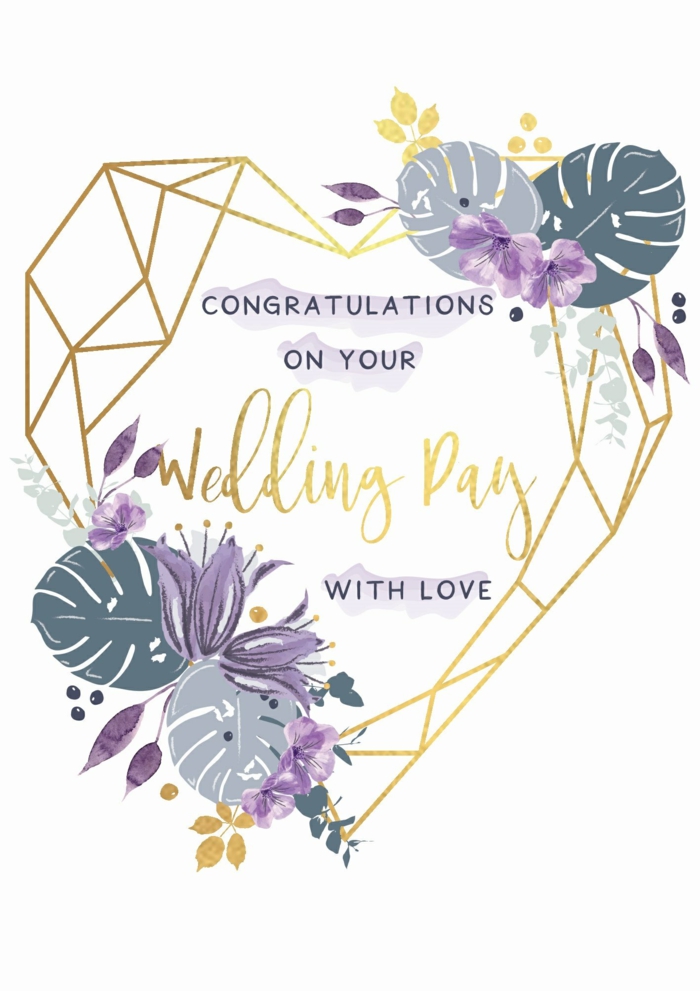 Some wedding card wishes can put a smile on the couple's faces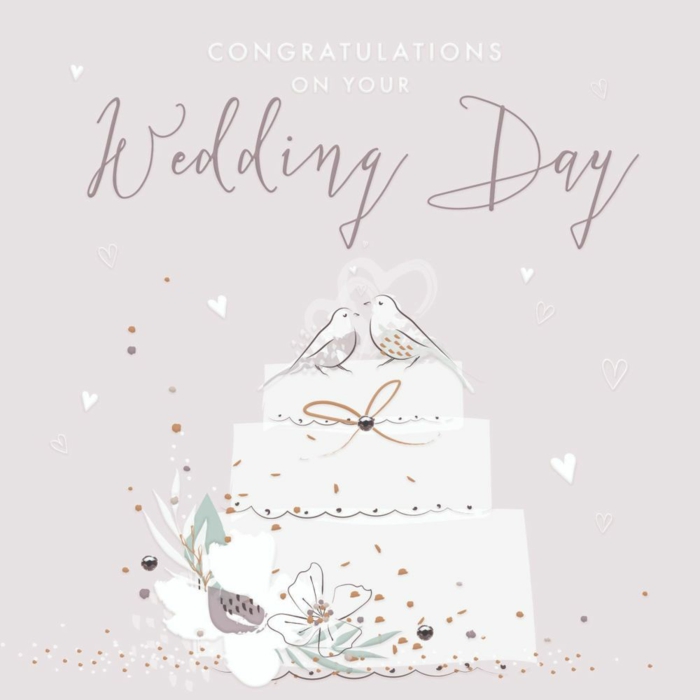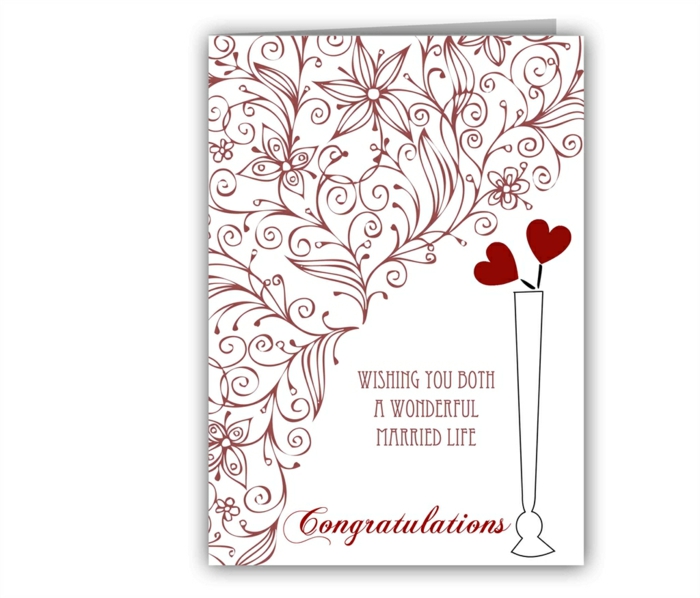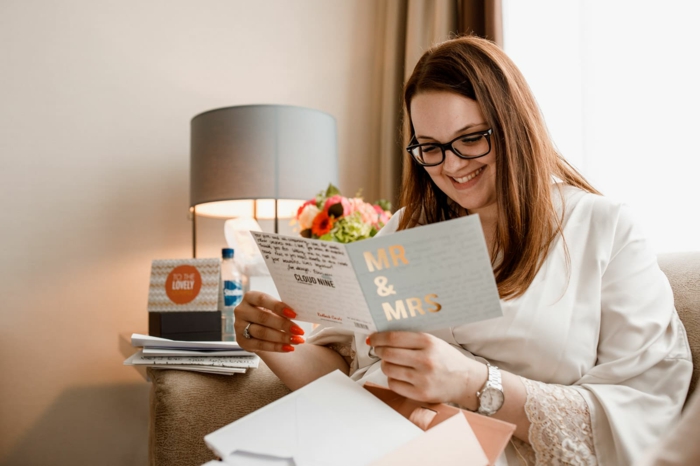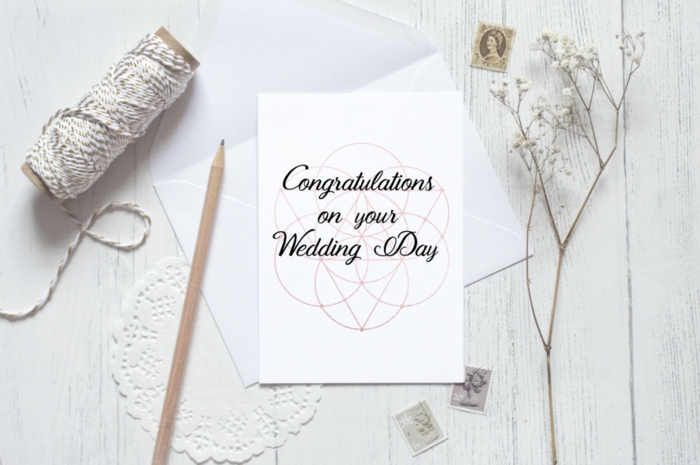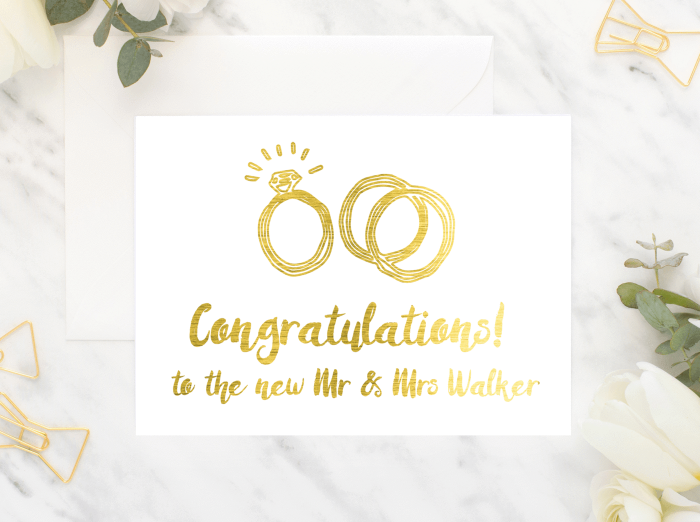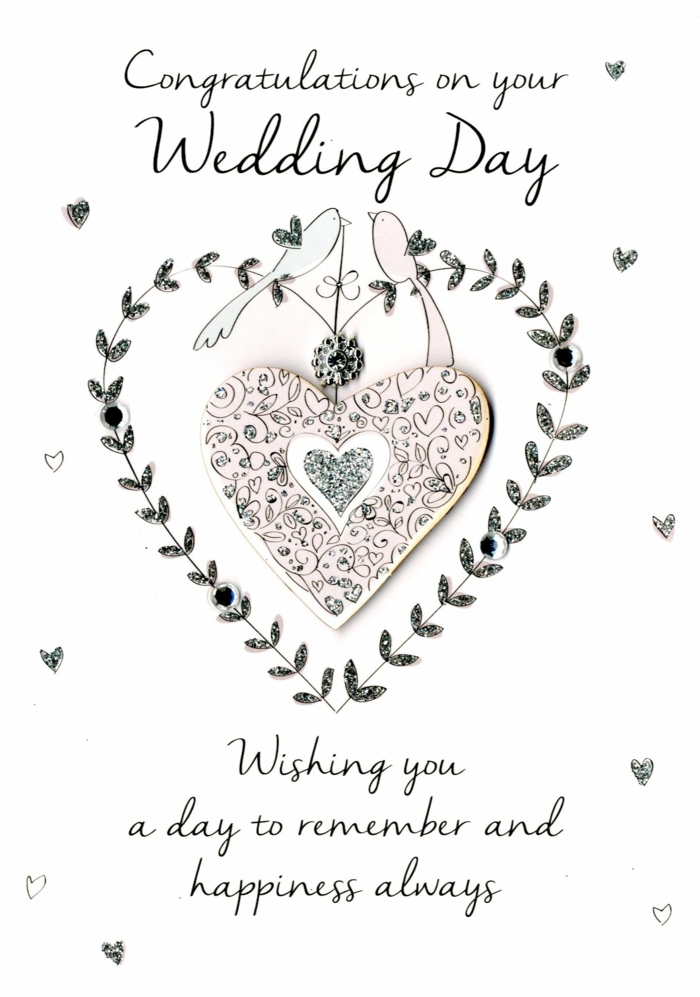 What to write in a wedding card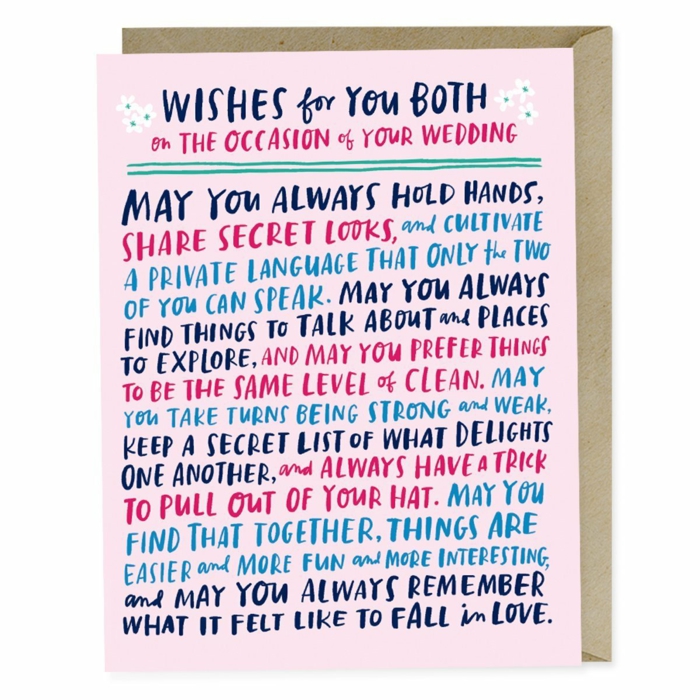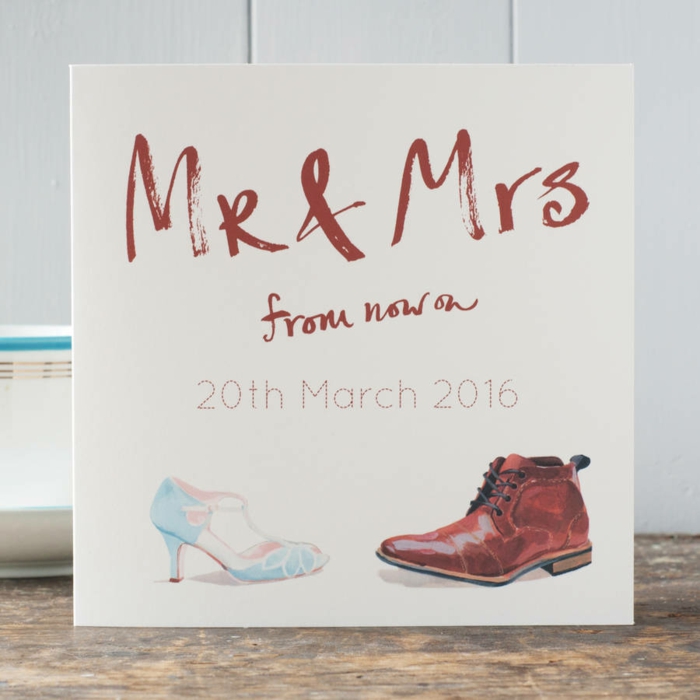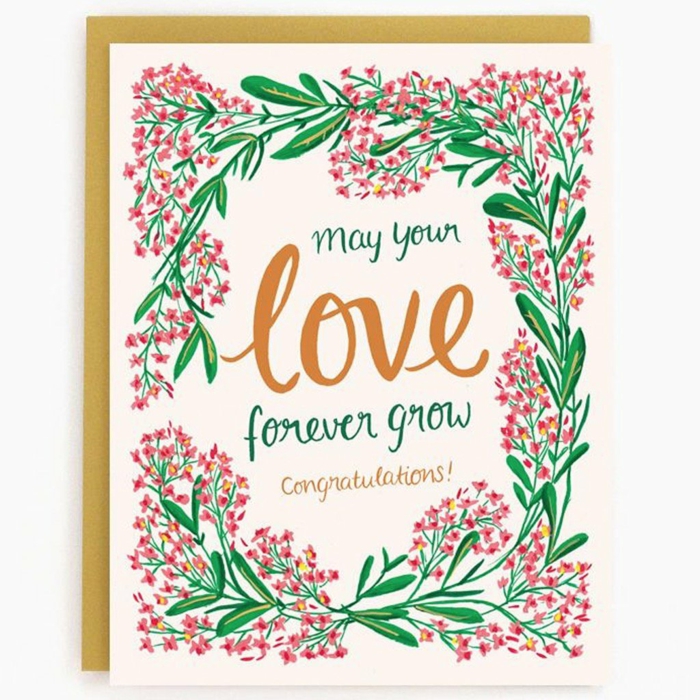 Minimalistic wedding card for a classy couple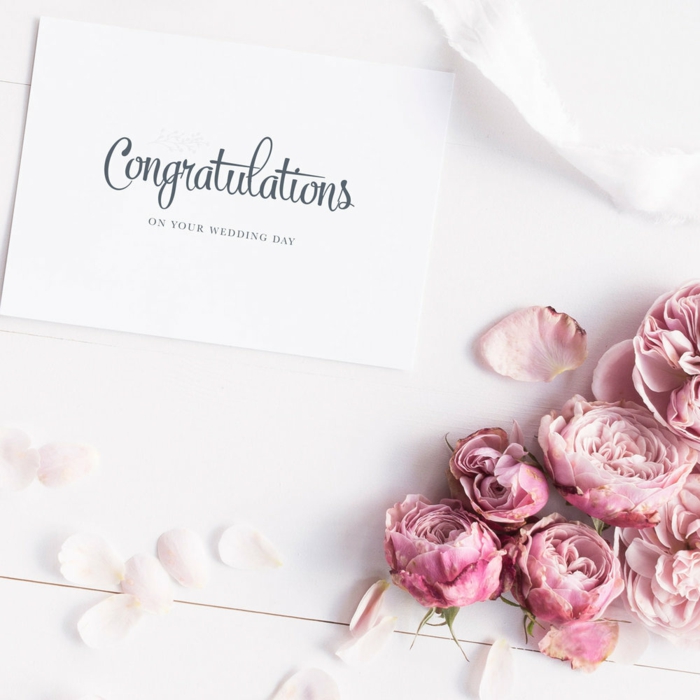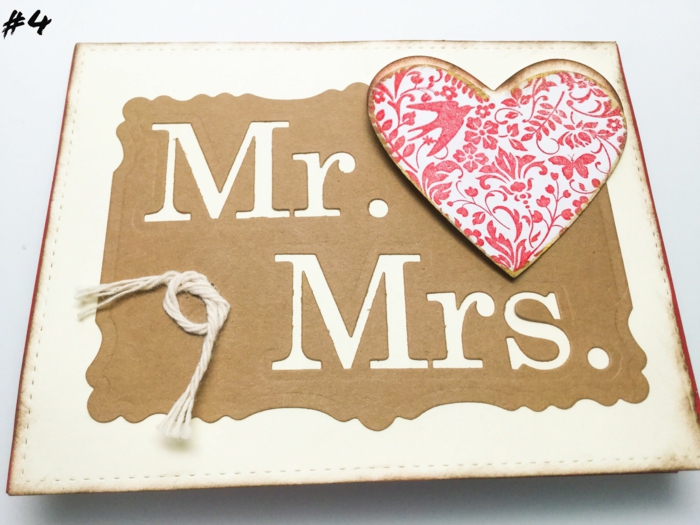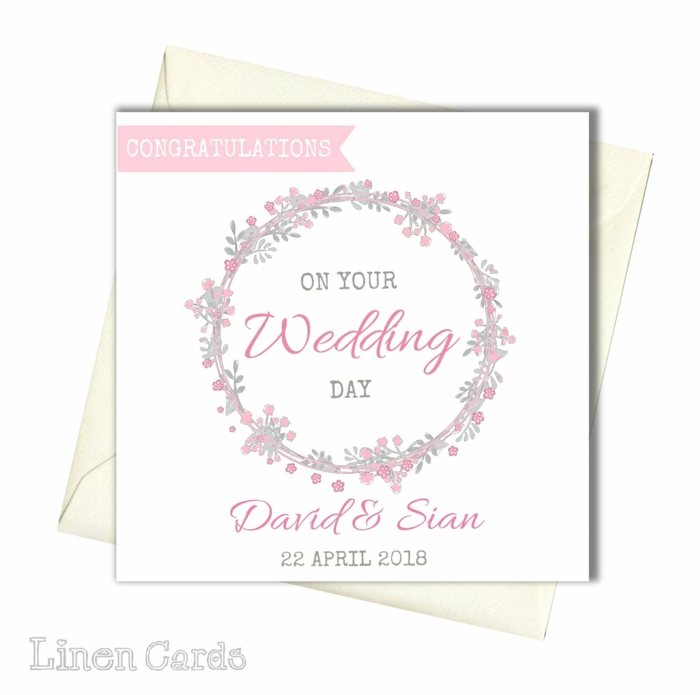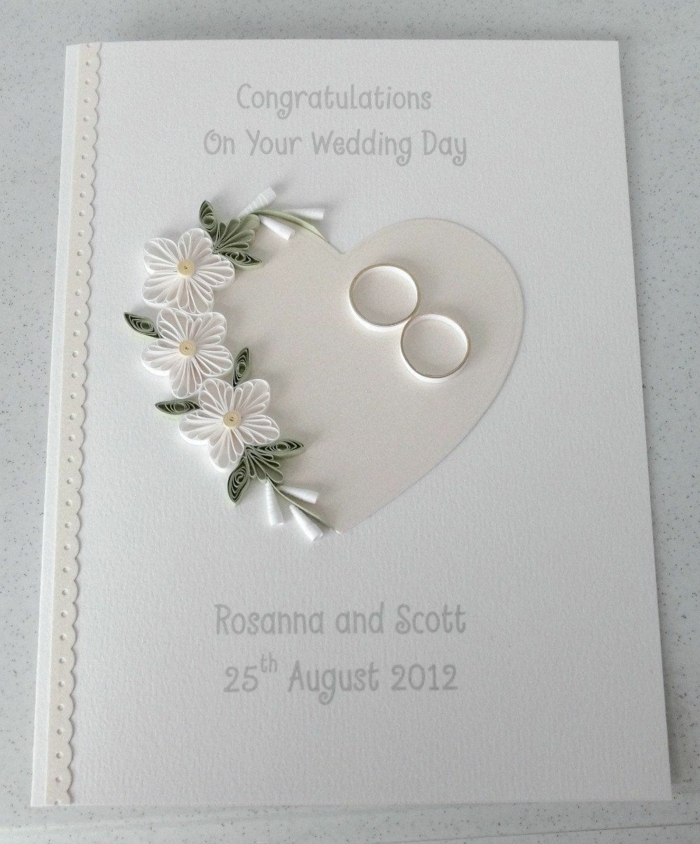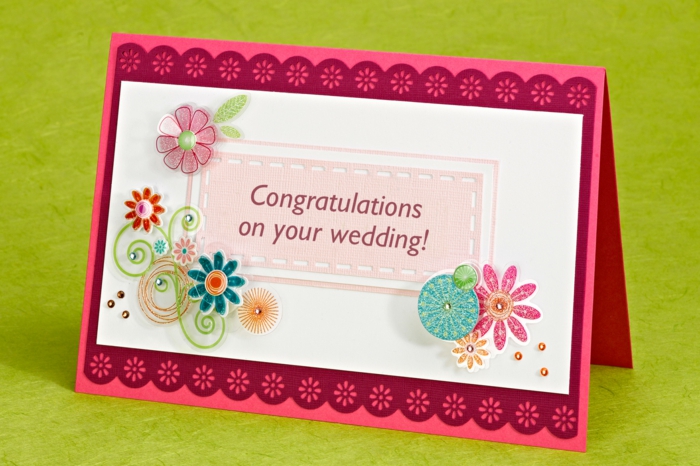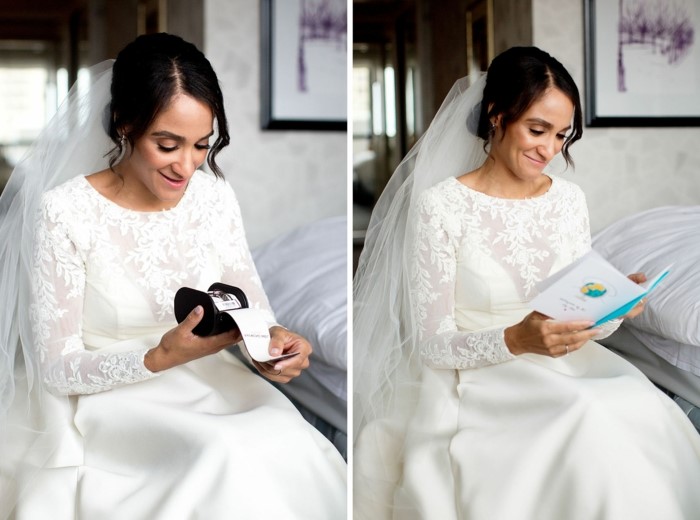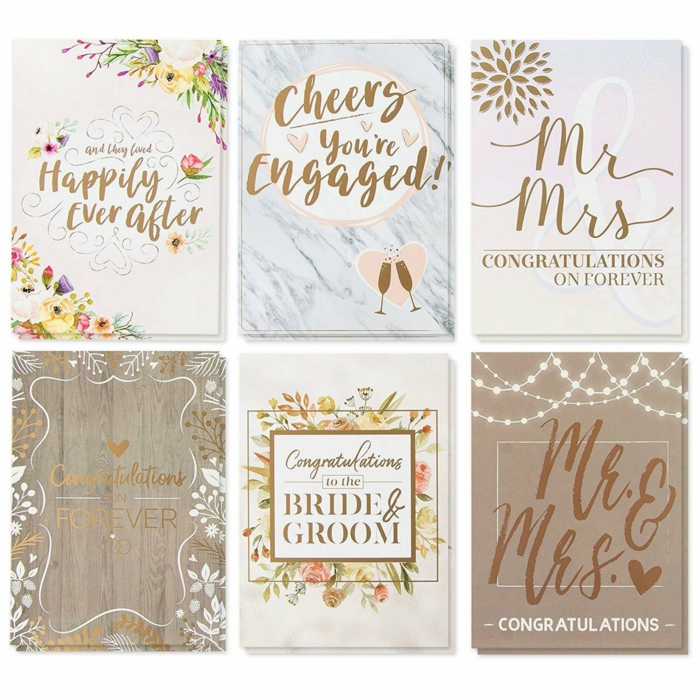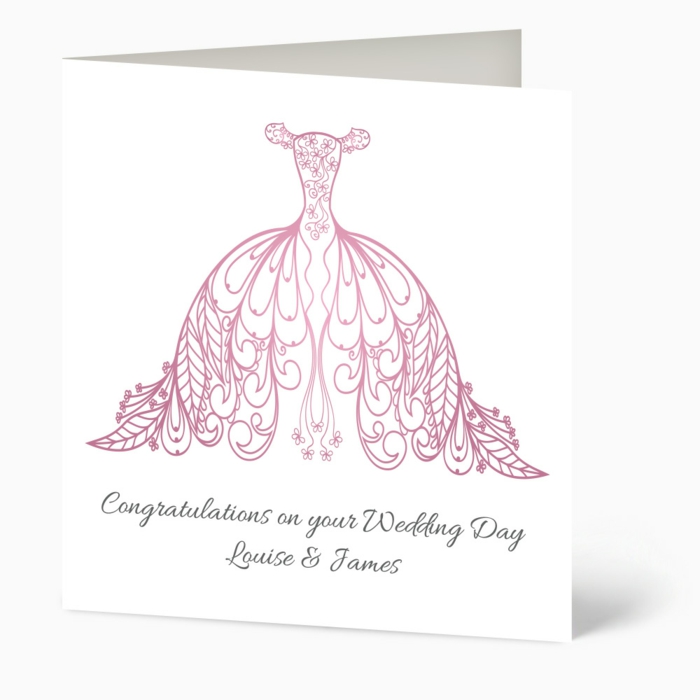 Hand-painted wedding cards are super beautiful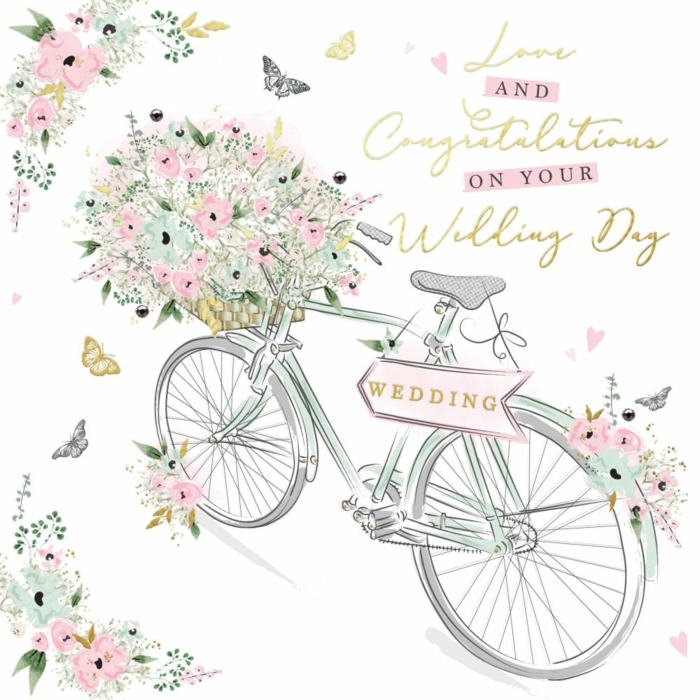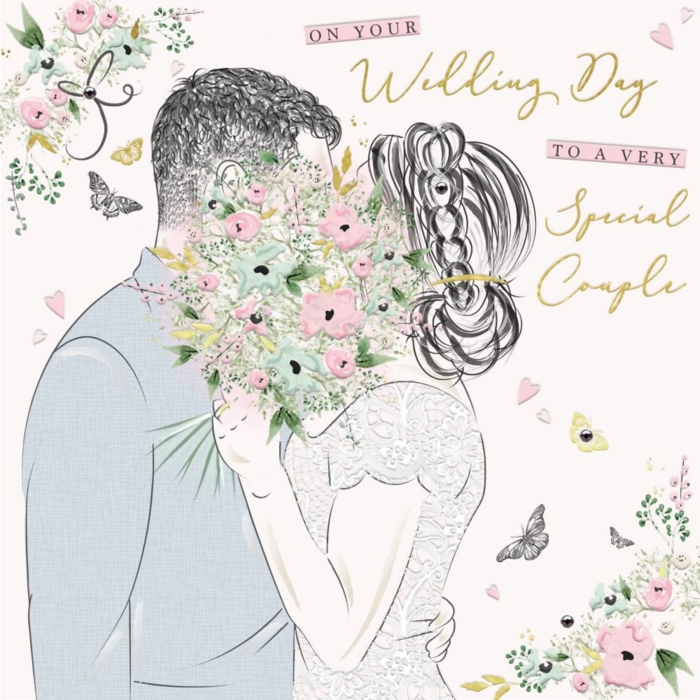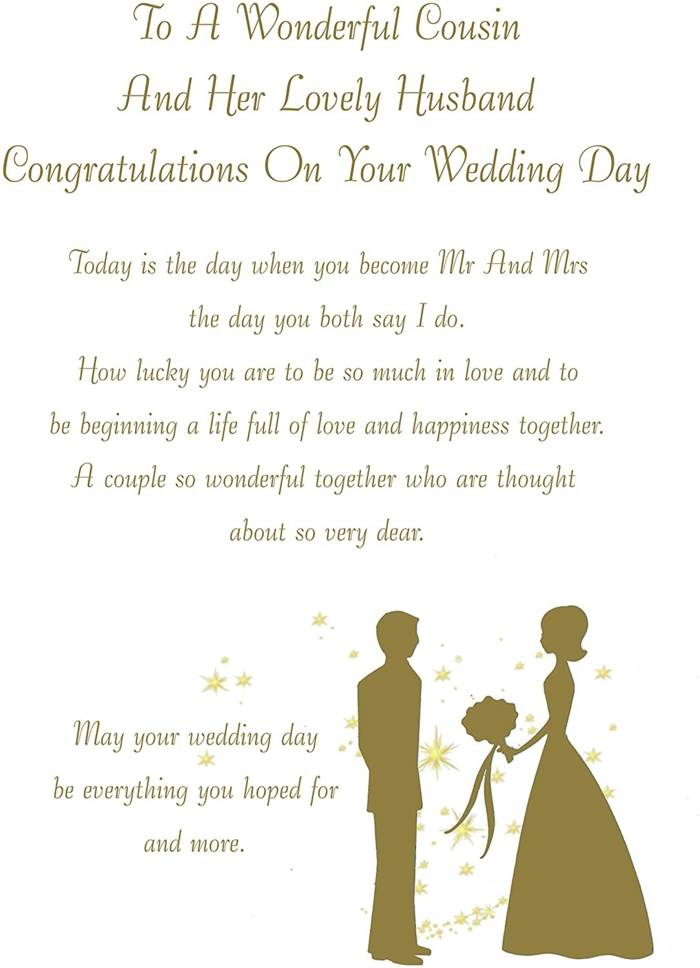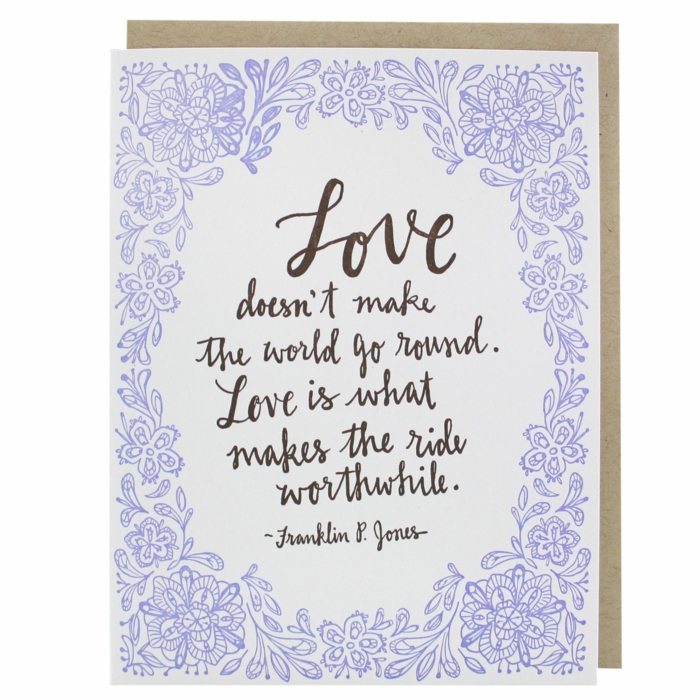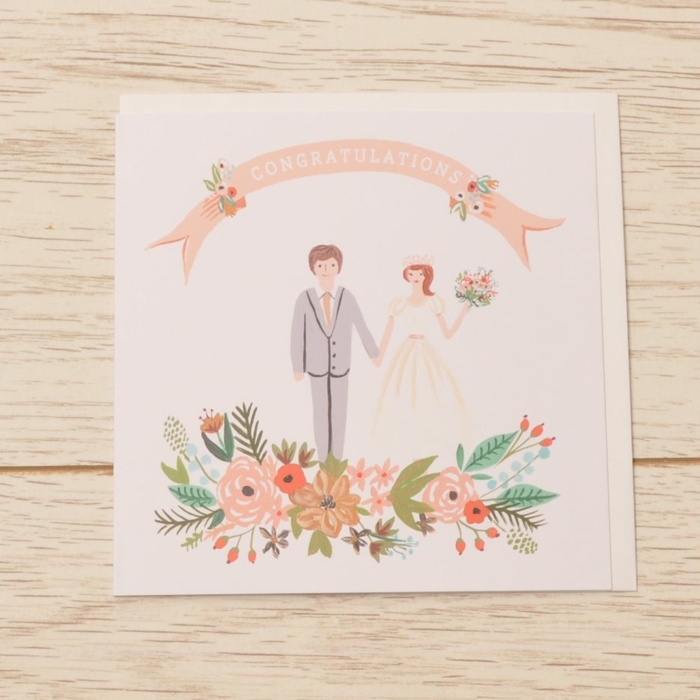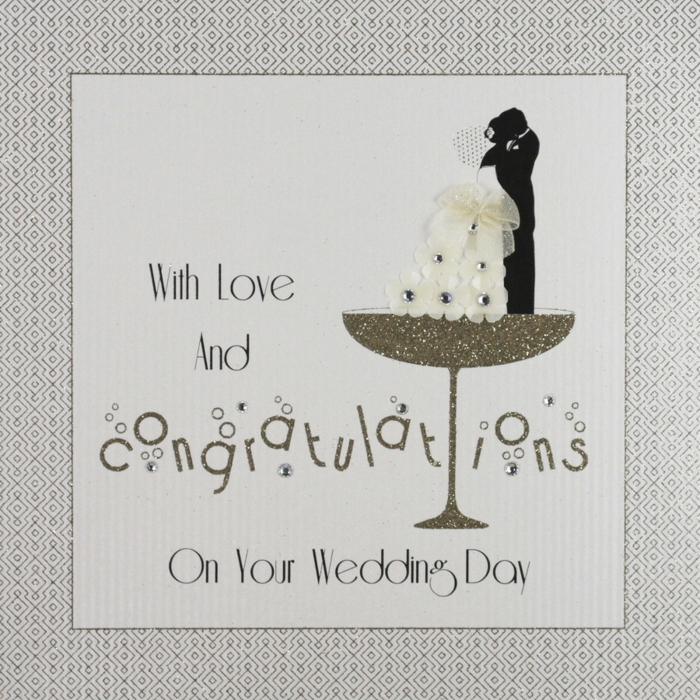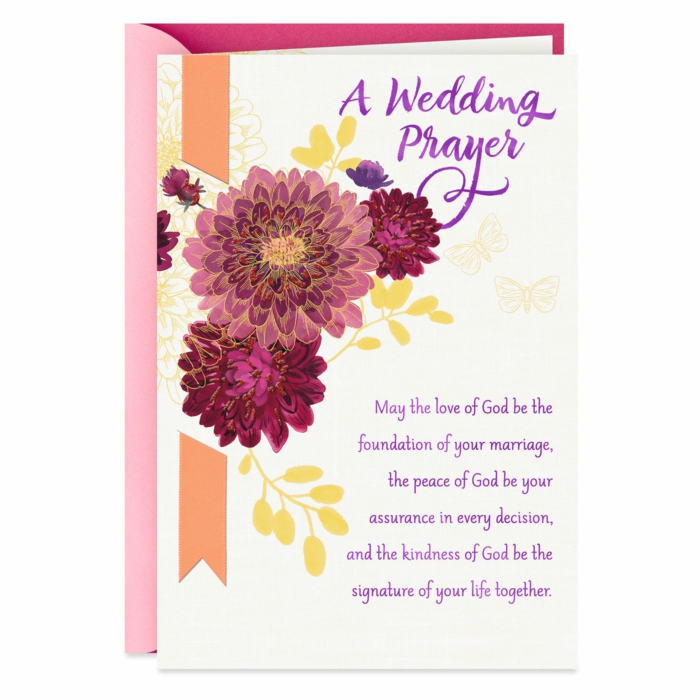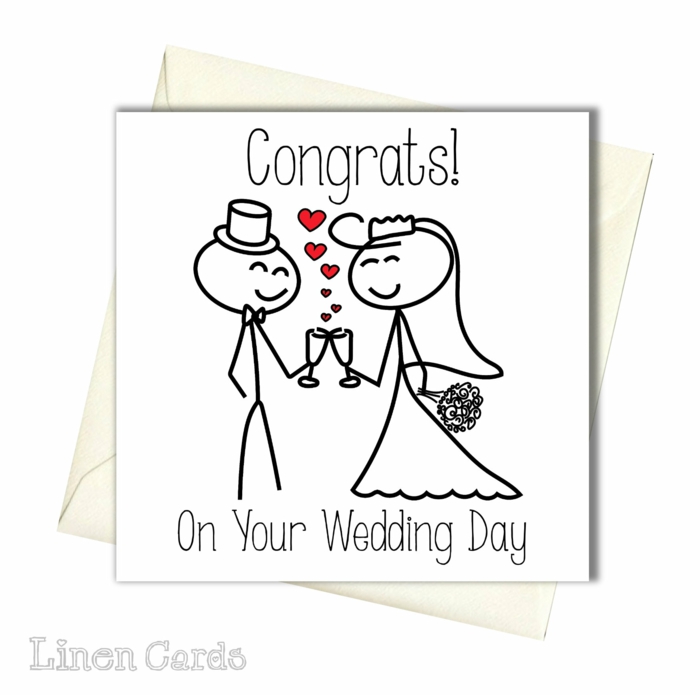 Congratulations on your wedding day