70+ outdoor Christmas decorations to help you win the decor war with your neighbors
Christmas is the best day to spend quality time with your family, relax at home and enjoy all the festivities. Christmas decorations play a big part in getting you into the festive mood and making the holiday extra special and cozy. There is, however, one small, unspoken rule when it comes to outdoor Christmas decorations and that is "Have better decor than your neighbor." After all, movies have been made about neighbors at war with one another, because of their decorations. So, today, we are going to help you be the best decorator in your neighborhood and win the war with your neghbors.
Outdoor Christmas decorations, which are going to help you win the war with your neghbors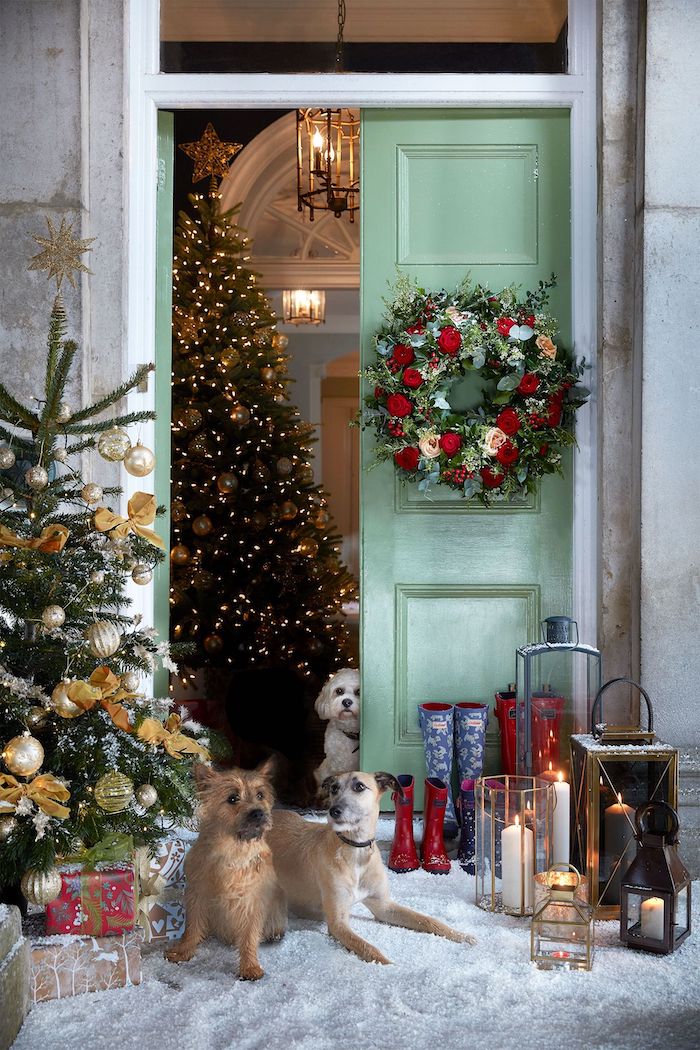 Outdoor Christmas decorations and ideas
When it comes to outside Christmas decorations wreaths over the door frames and lots of lights will always be on trend. You can never go wrong with a nice wreath on the door. What's more, if you are in need of an extra wow effect, then small decorated trees with presents underneath or lanterns arranged on your front porch are a good way to go. Lighted nativity scenes and different figurines in the yard are another cool addition to your overall yard decor. The good news about Christmas decorations is that it is never too much. The more, the merrier, right? Colors, shapes, ornaments, don't be afraid to experiment.
On the other hand, some people might be looking for something simpler. If that is the case with you, keep it natural with wreaths made just of tree branches and pine cones. You can even plant a few small trees in pots and leave them on your front porch. Add some lights to them and your decor is all set! Whatever the case may be, as we've already said, Christmas is definitely the time to be creative and experiment. So, scroll through our photos to find the ideas that suit you best. Furthermore, we've prepared a few easy and simple DIYs to help you on your quest to have the best decorated house on the block.
This front porch is so simple, yet super cozy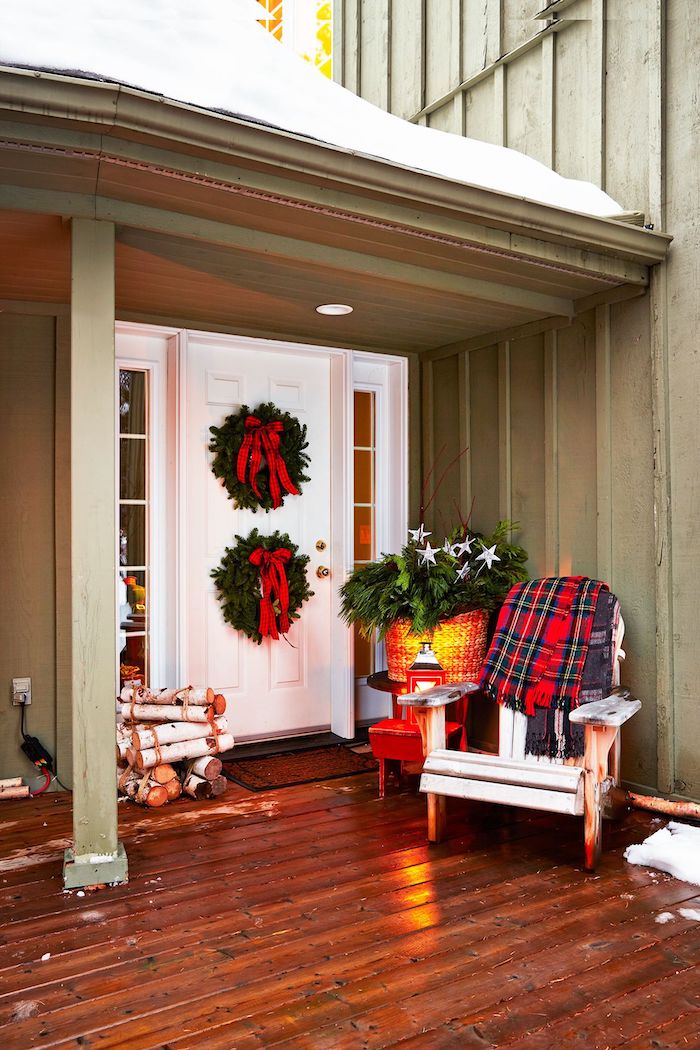 DIY outdoor Christmas decorations – light balls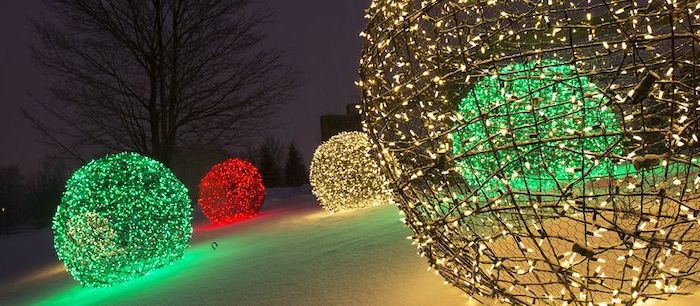 DIY light balls
Supplies:
chicken wire
wire cutter
gloves
measuring tape
led lights
Create these light balls in just a few simple steps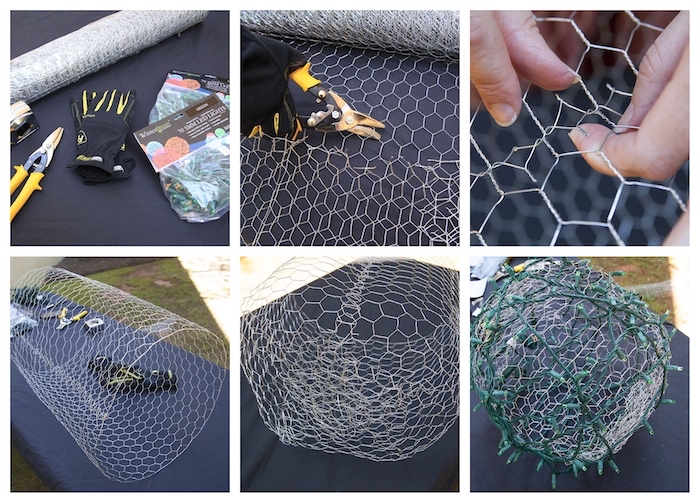 Instructions:
Measure and cut the chicken wire. In order to create a sphere you will need the chicken wire to be twice as long as it is wide. You can measure it at 2′ x 4′, for example. Make sure you use gloves, because the wire is hard and can easily cut you.
Once you cut the chicken wire connect the two sides together by twisting the wired around each other.
Once you've created a cylinder, you need to start shaping it into a ball. Push the cylinder's sides together. Snip the wire where needed and twist it together. Push in the curves and pull on the ends to create the spherical shape.
Start wrapping the lights around the ball, leaving the male plug exposed, so it's easier for you to plug them in afterwards.
Voila!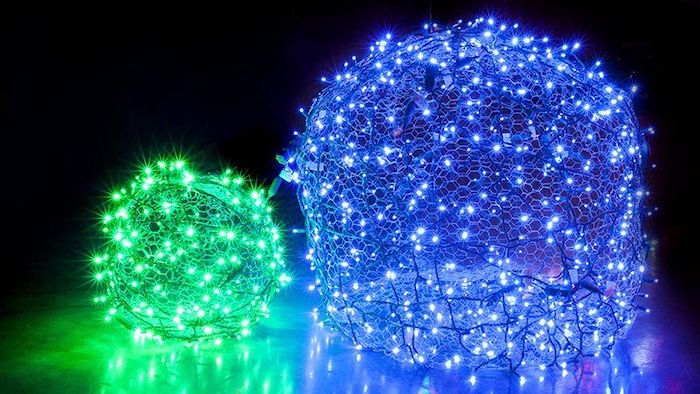 Source: christmaslightsetc. com
Keep it simple and elegant with strings of lights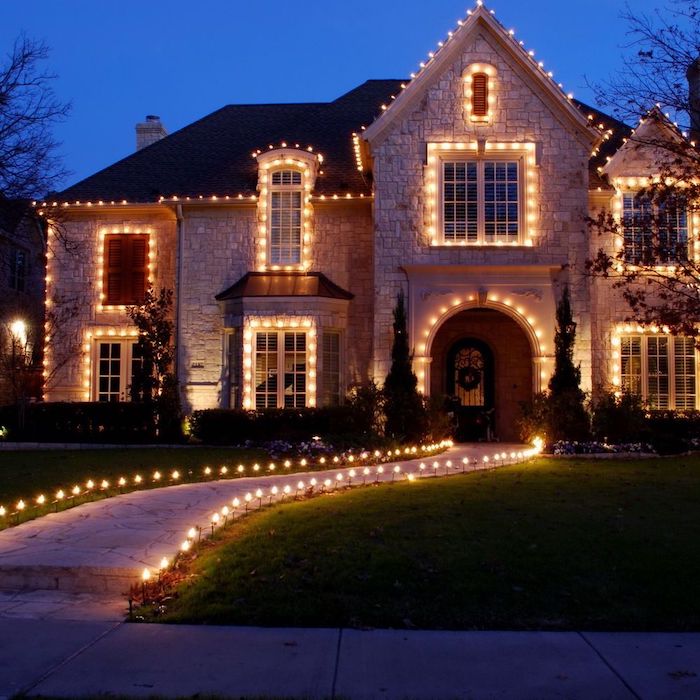 Even this gorgeous dog can appreciate the simplicity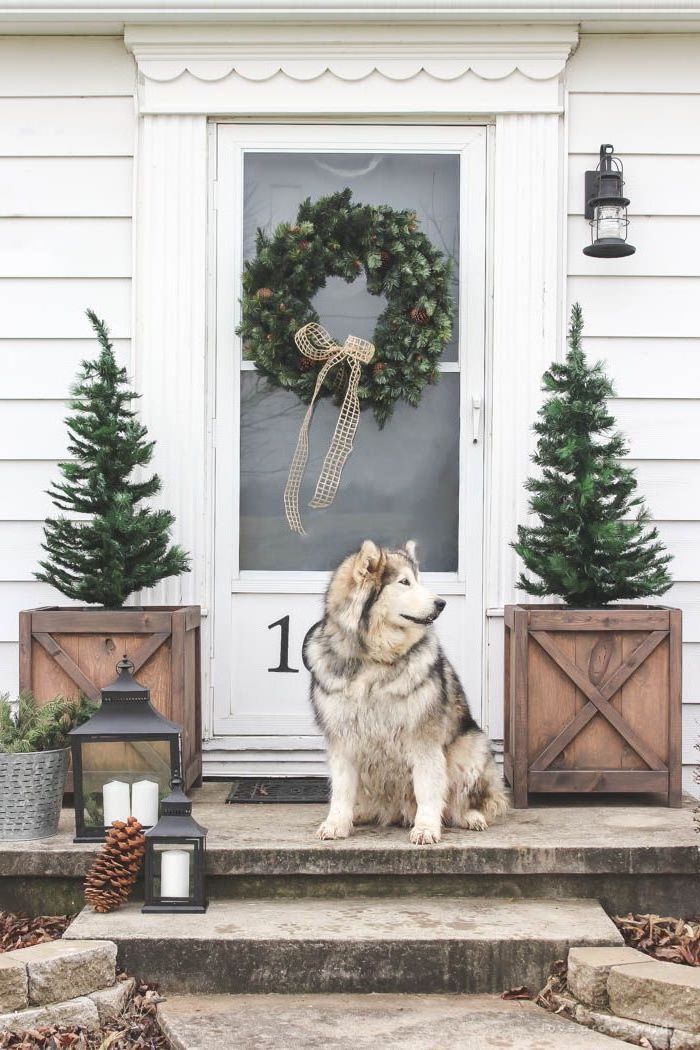 DIY lanterns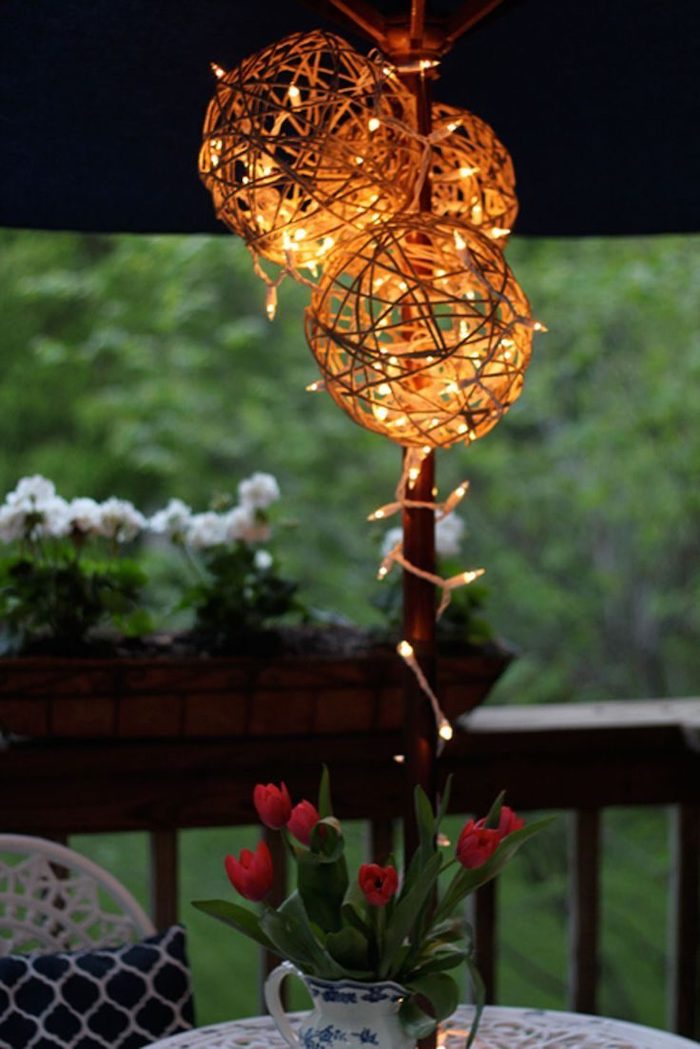 Outdoor Christmas decorations – DIY lantern
Supplies:
balloon, blown up to a desired size
scissors
twine
1/2 cup cornstarch
40oz. white glue
1/4 cup warm water
petroleum jelly
clear spray paint
twinkle lights
Beautiful addition to your porch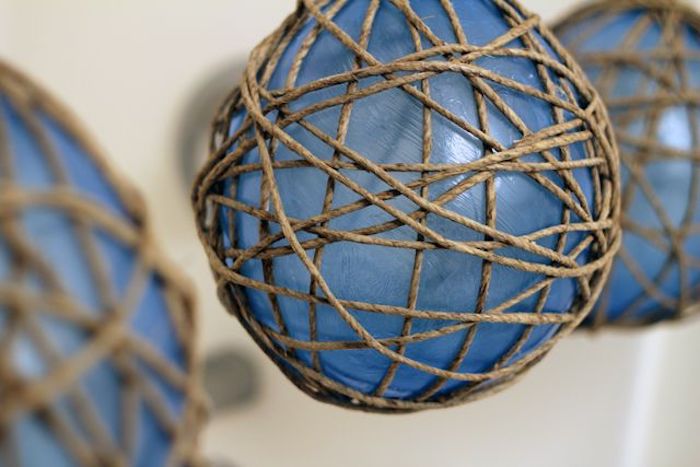 Instructions:
In a large container mix the cornstarch, glue and warm water, until fully combined.
Cover the balloon with petroleum jelly.
Dip the twine in the glue mixture until fully coated, then start draping it around the balloon. Let them dry for 24 hours.
After they have dried, pop the balloons and spray the twine with spray paint. Let dry!
Finally insert the lights, plug them in and you are ready.
You can use these lanterns even for beautiful summer nights on your porch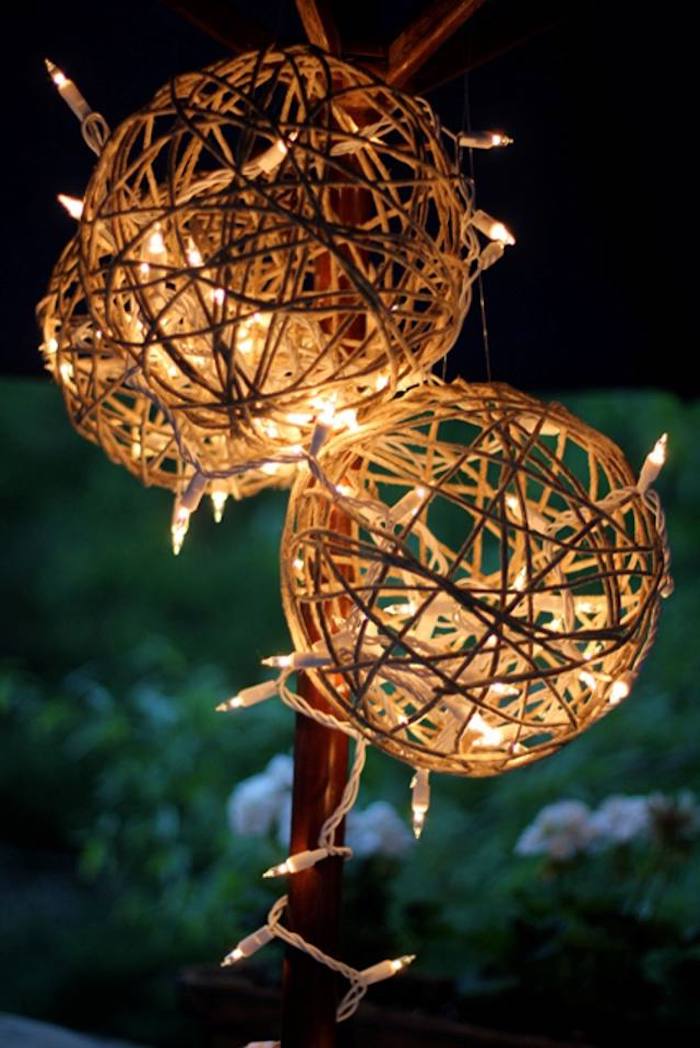 Source: splashofsomething. com
Such gorgeous outside Christmas decorations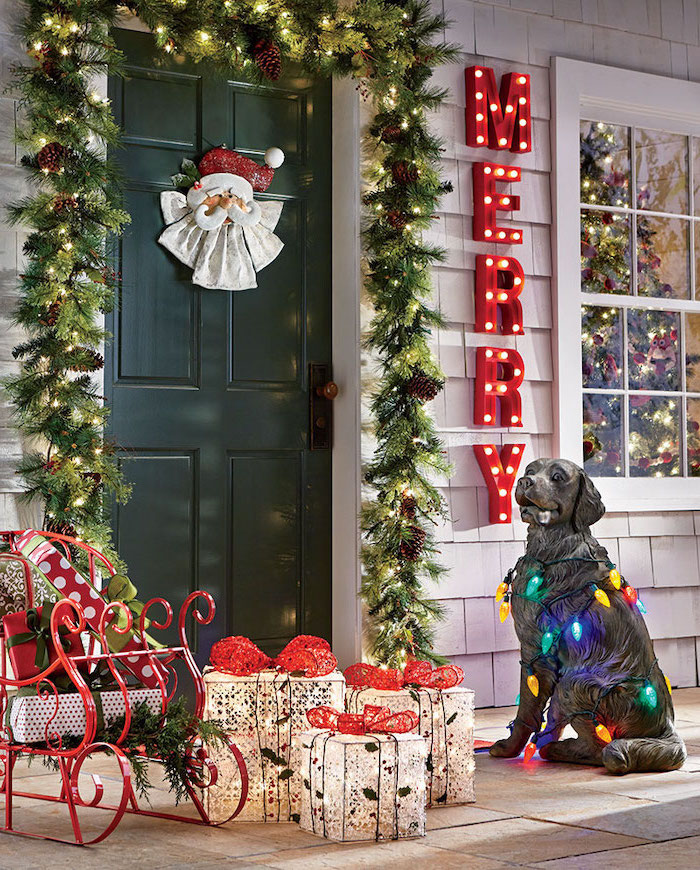 It is so symmetrical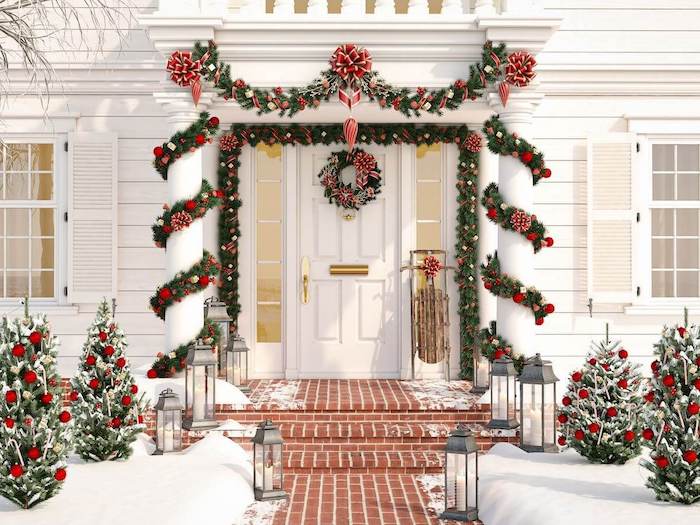 DIY lighted gift box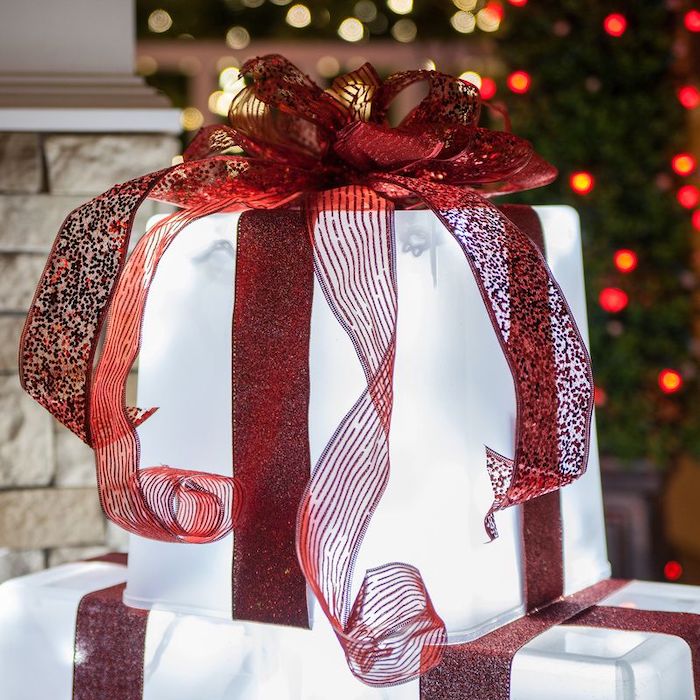 DIY lighted gift box
Supplies:
translucent or semi-translucent plastic container
red ribbon
LED mini lights
scissors
velcro strips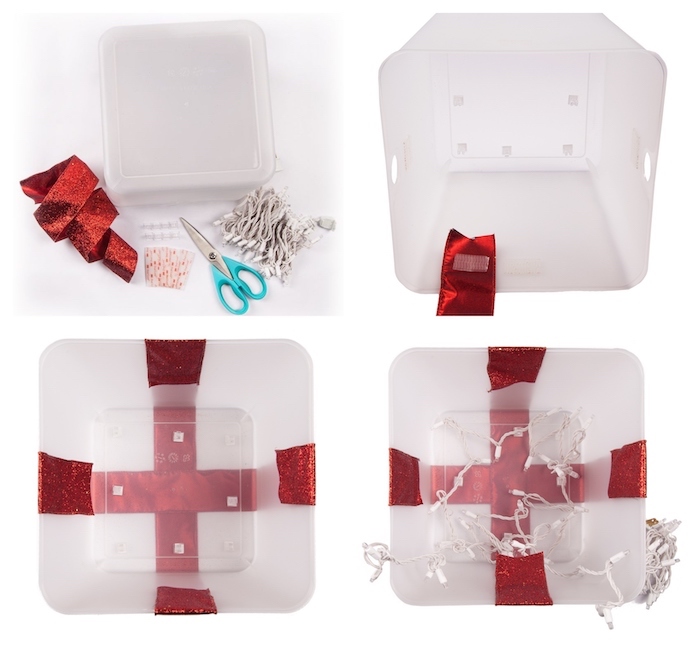 Instructions:
On each side of the container stick one velcro strip.
Stick the other end of the velcro strip on the ribbon and wrap it around the box, attaching it to the box. Do the same on the other side, so that the ribbon makes it look like a wrapped present.
Finally, place the lights on the bottom of the container leaving the plug on the outside and you are ready. You can also attach a bow on top.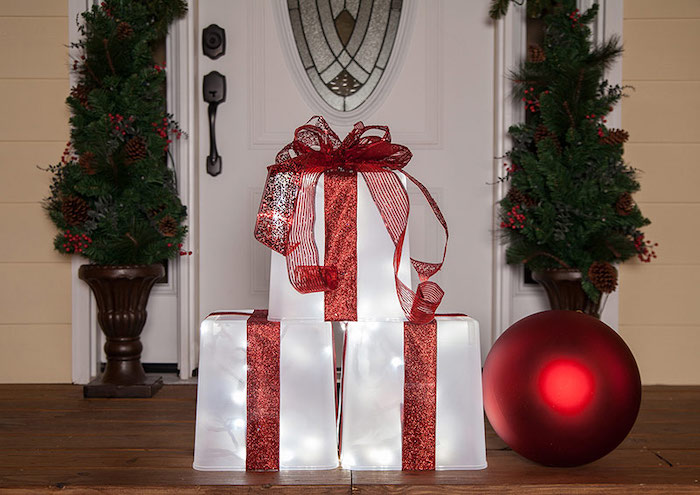 Source: christmaslightsetc. com
Beautiful front porch arrangement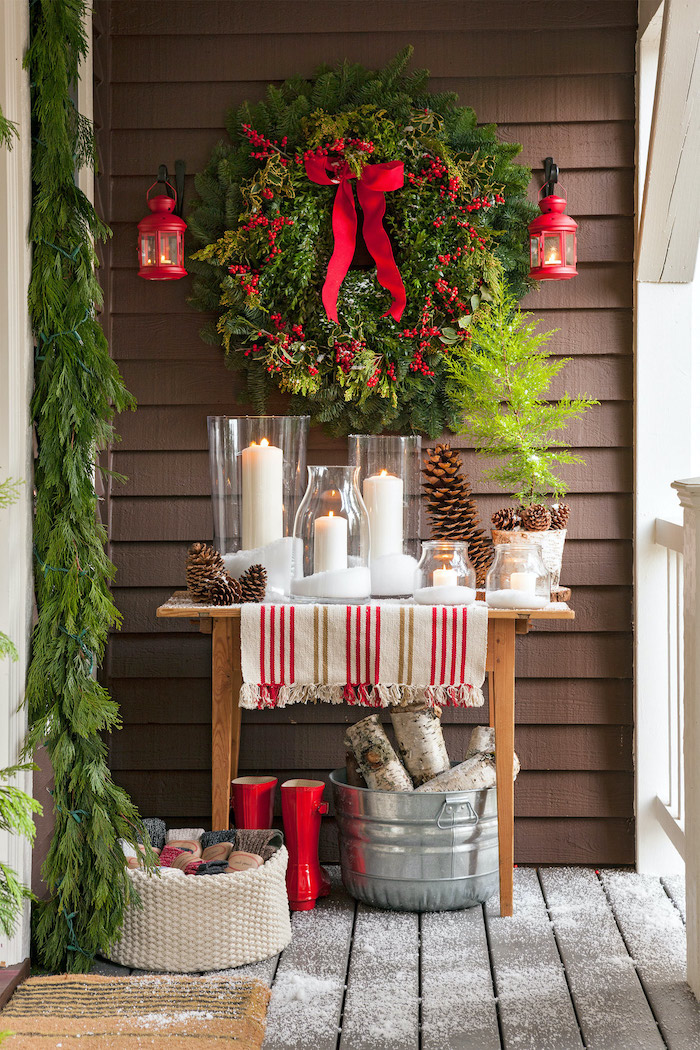 This decoration is very classy and elegant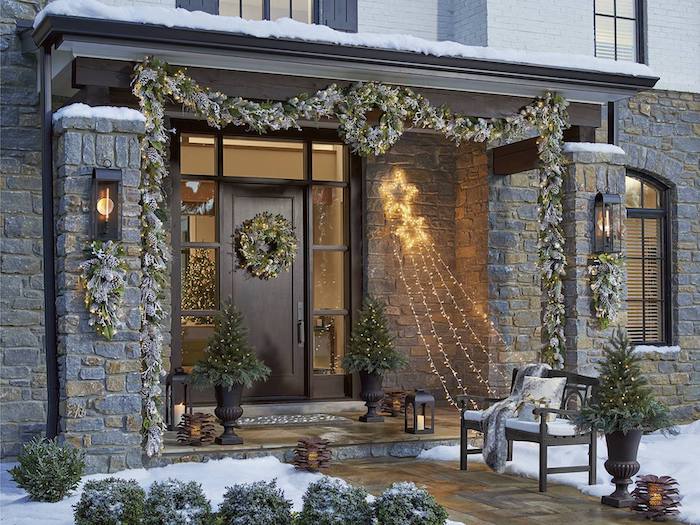 DIY paper plate lollipops for your yard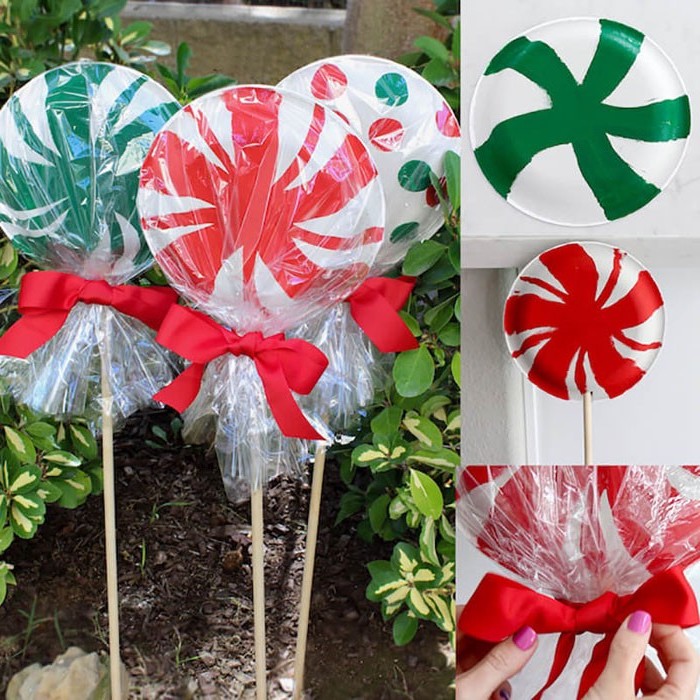 DIY paper plate lolipops – cute outdoor Christmas decorations
Supplies:
paper plate
red and green paint
cellophane
wooden stick
red ribbon
Instructions:
Use the paint to create the candy look of the paper plates.
Attach the wooden sticks to the paper plates.
Wrap them with cellophane and tie a ribbon underneath.
Cut decoration for your front yard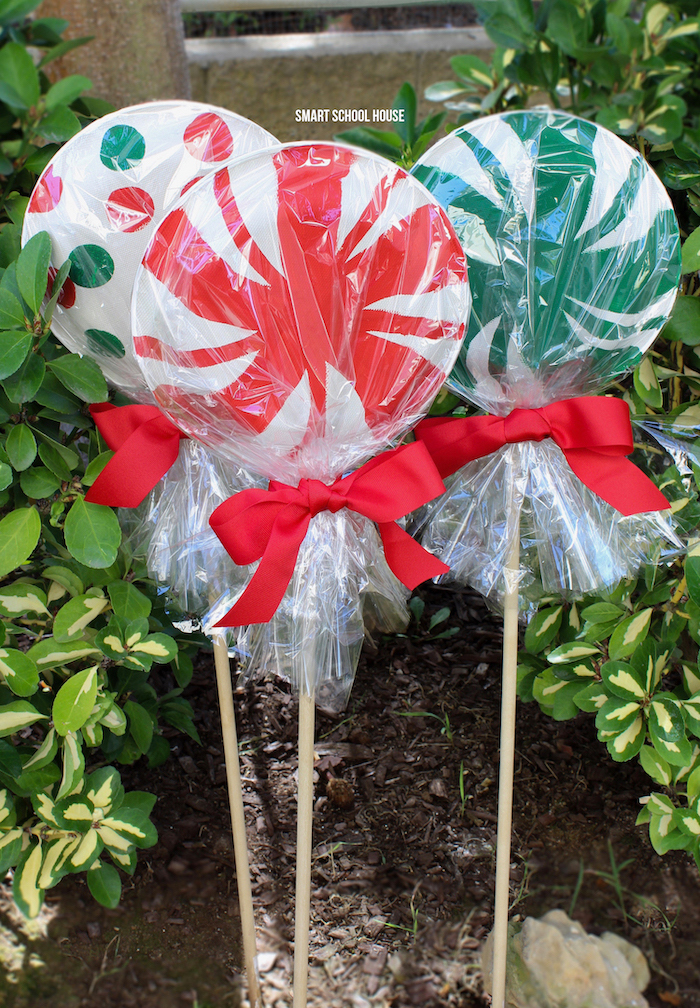 Source: smartschoolhouse. com
Ribbons, ribbons everywhere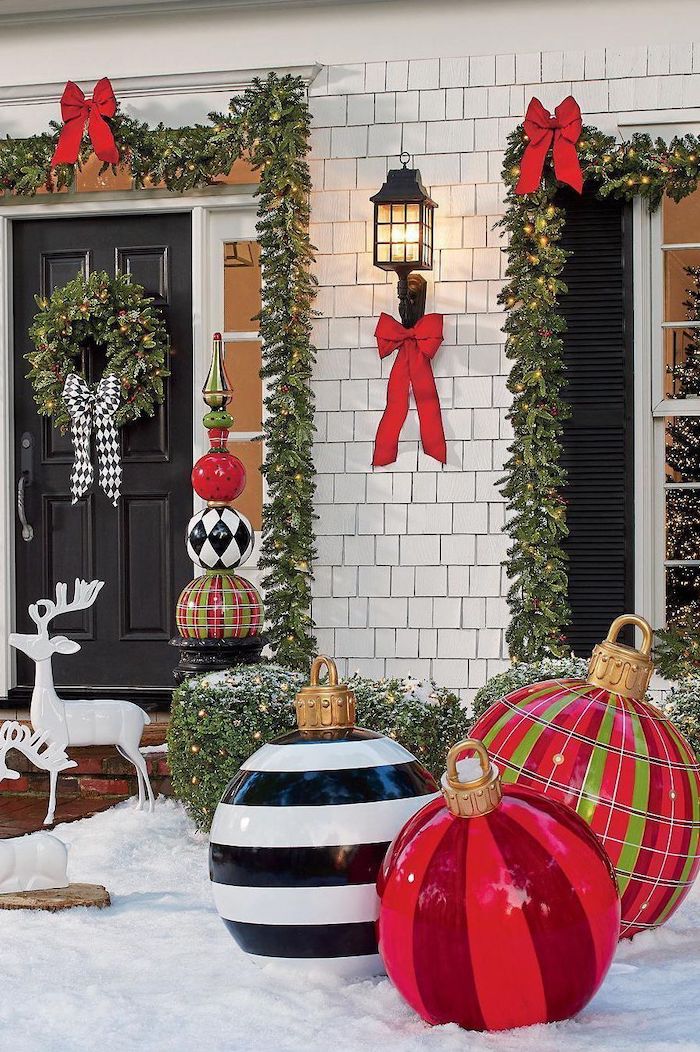 Keep it simple and natural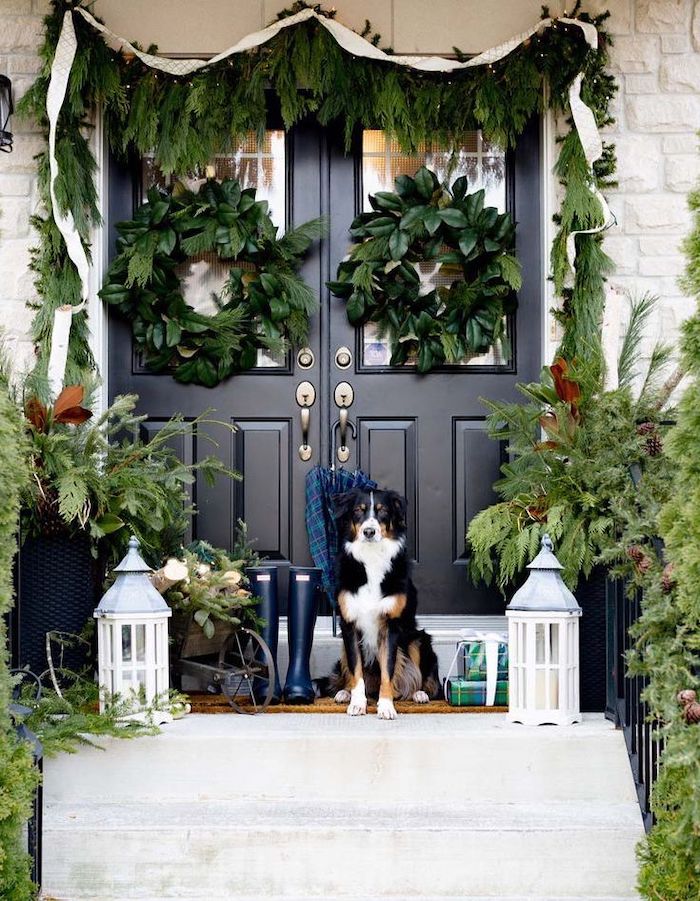 Bring some coziness to your front porch with a small tree and some fairy lights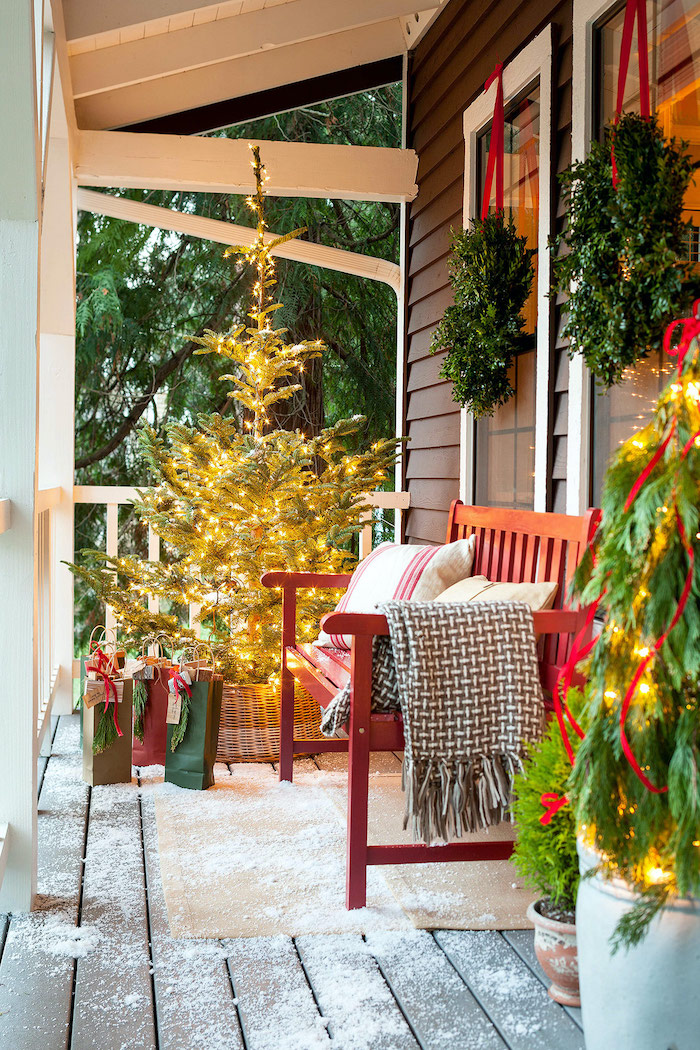 Gorgeous lighted figurines are an amazing addition to your yard decor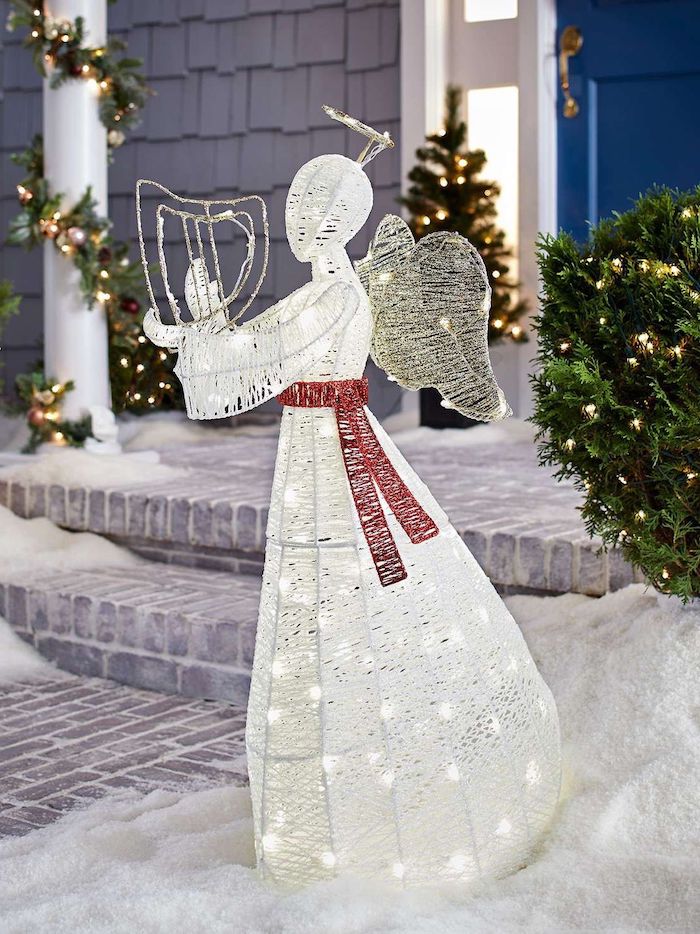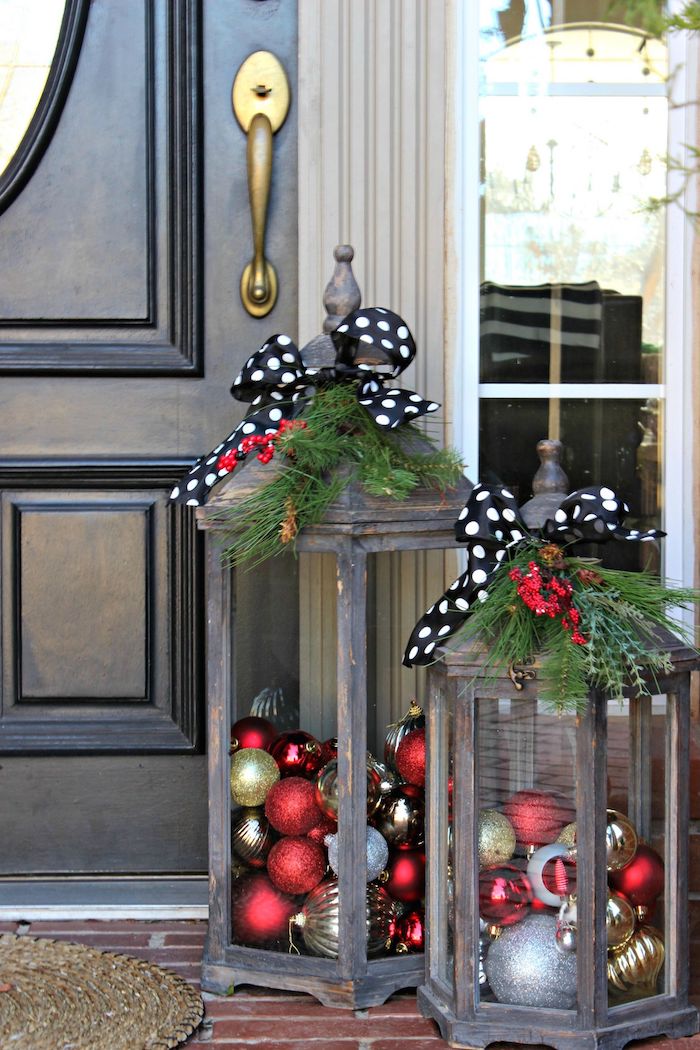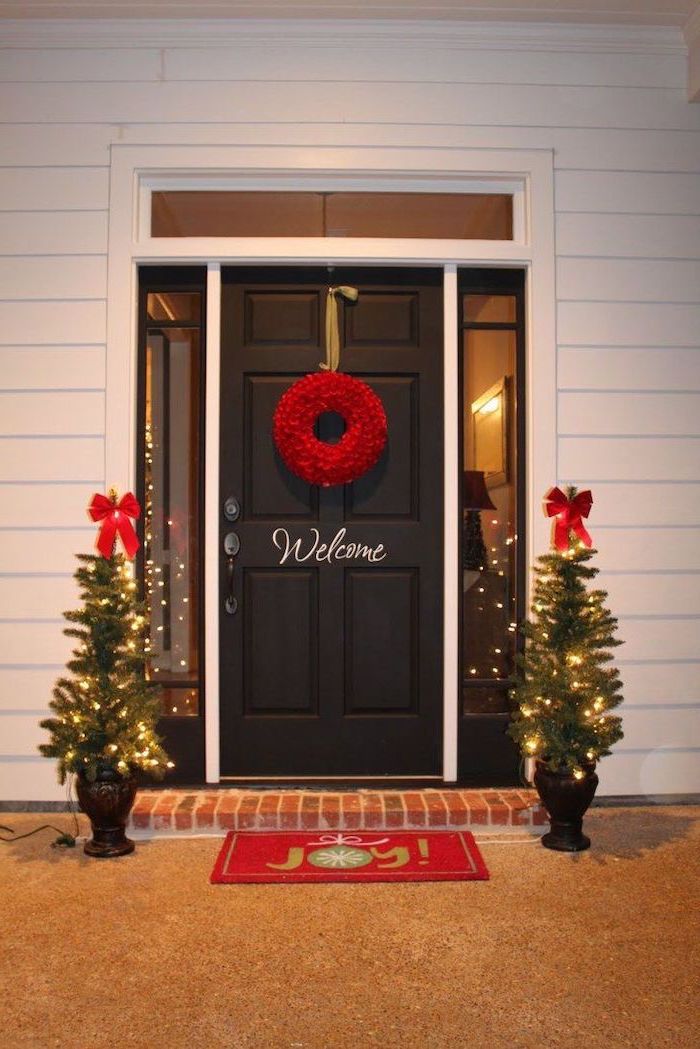 This looks like a door leading to the North Pole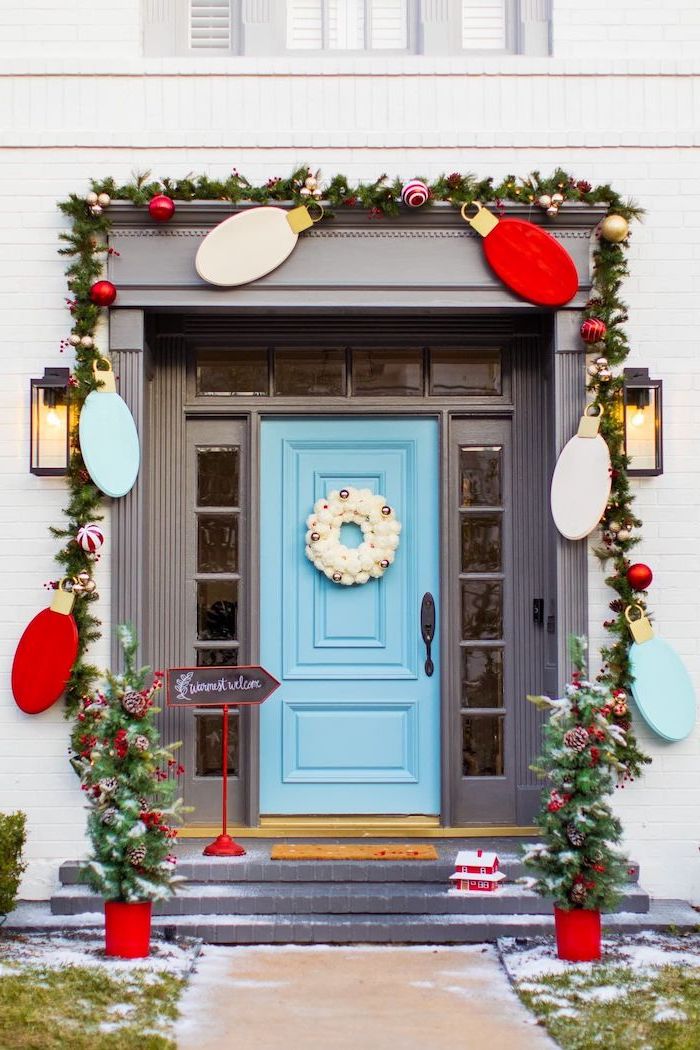 Another simple DIY you can try – who says baubles are just Christmas tree decorations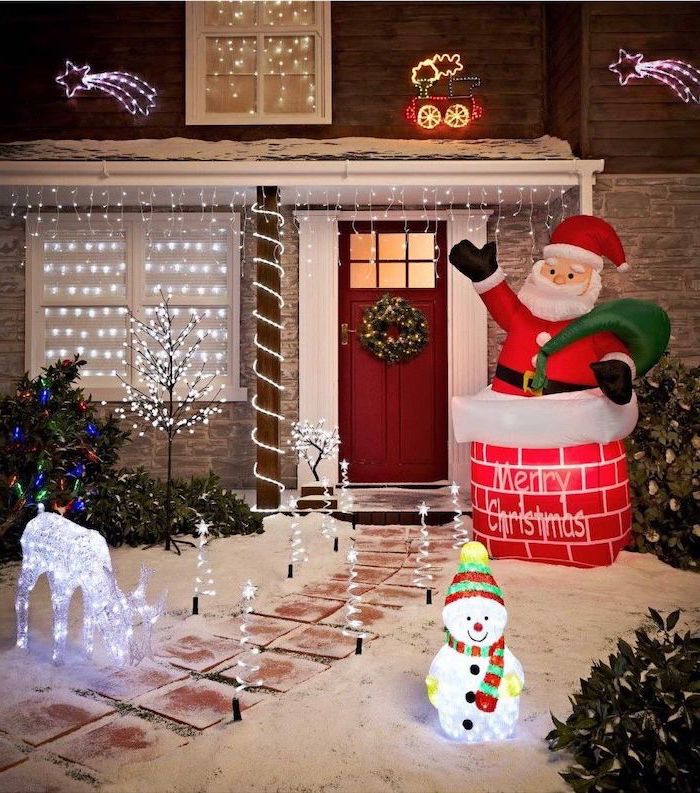 Elf – one of the most popular Christmas movies of all time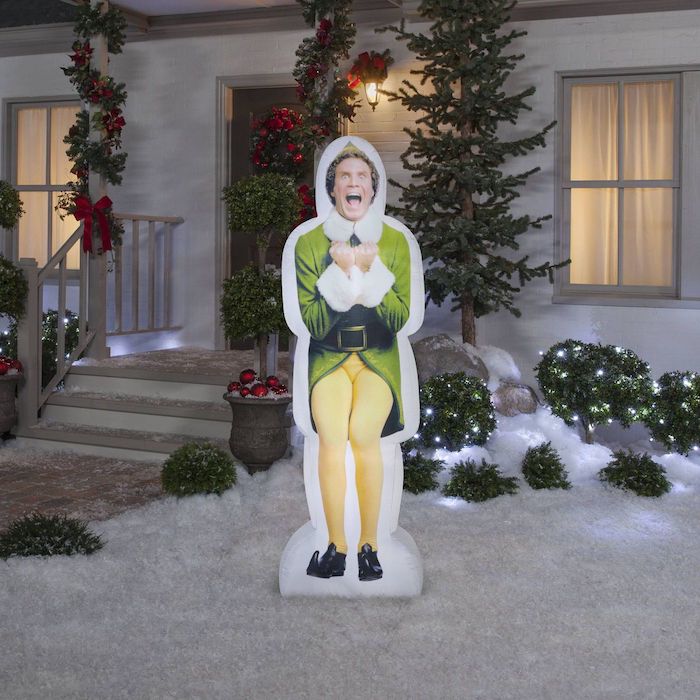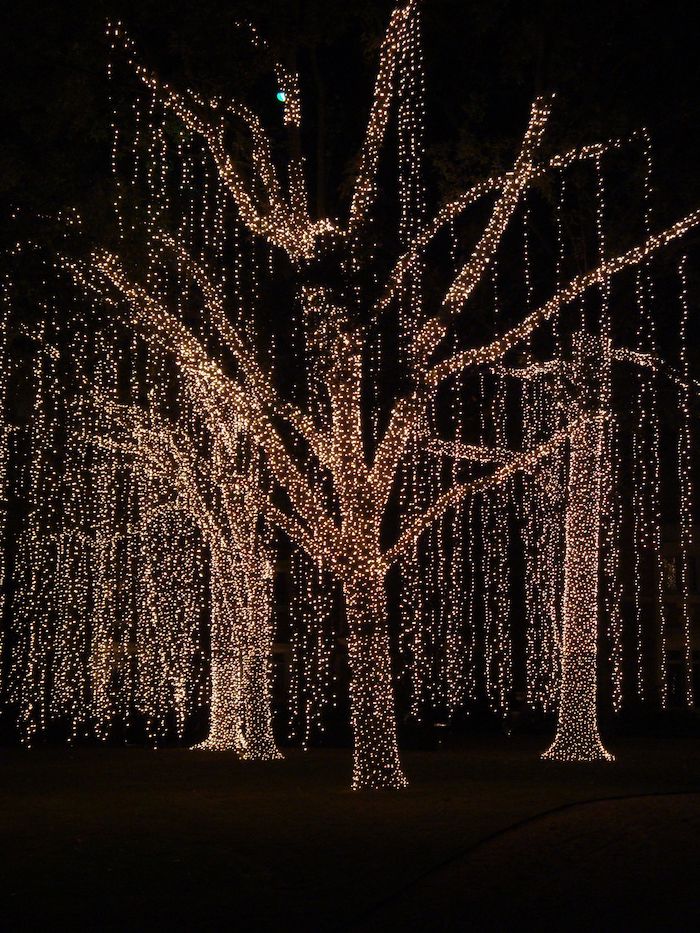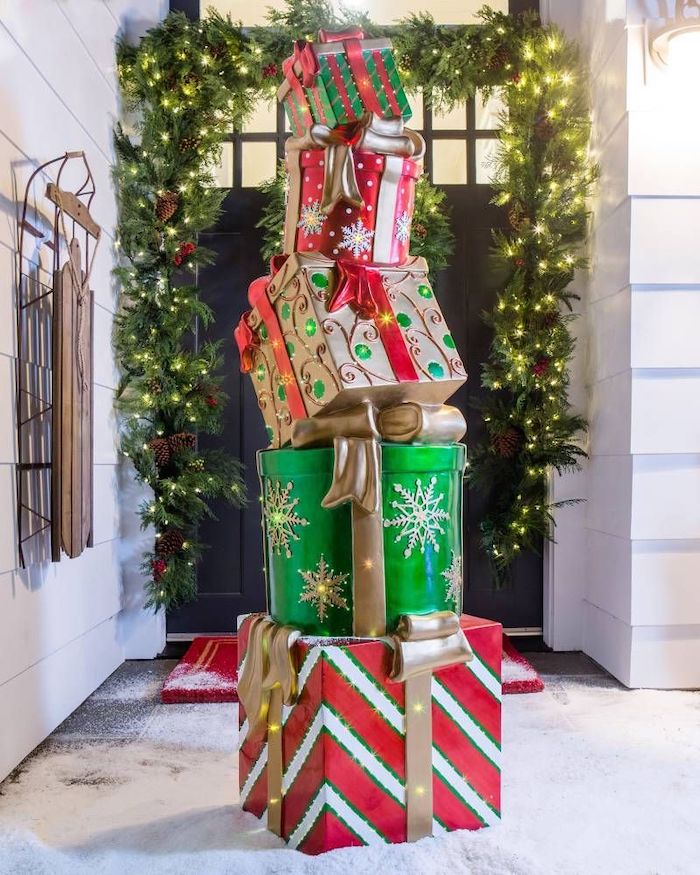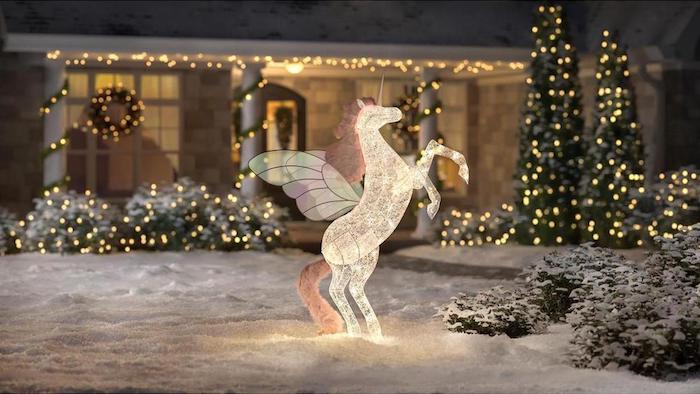 Create a Christmas tree out of tomato cage and a few baubles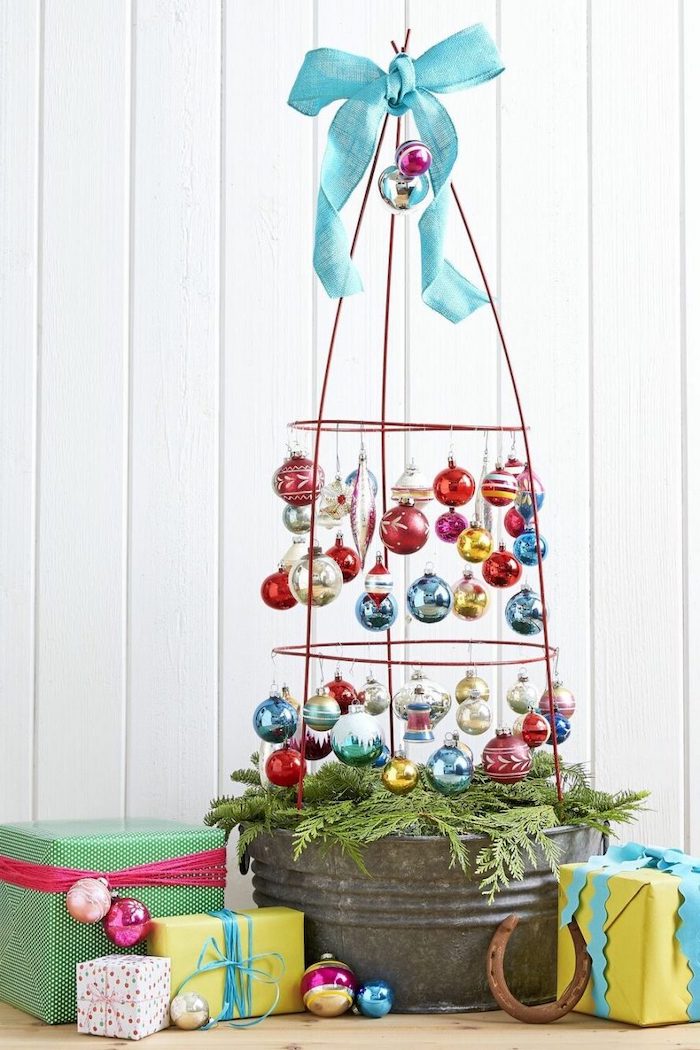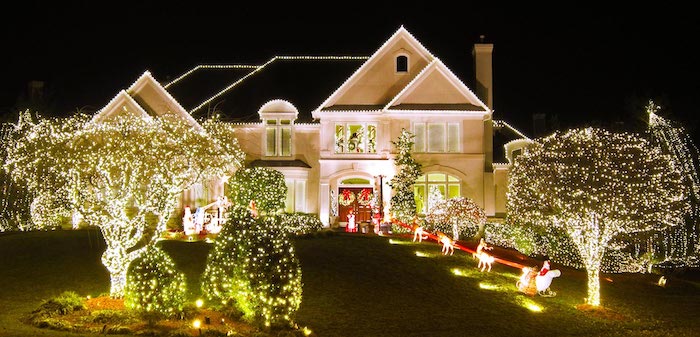 Incorporate fall and winter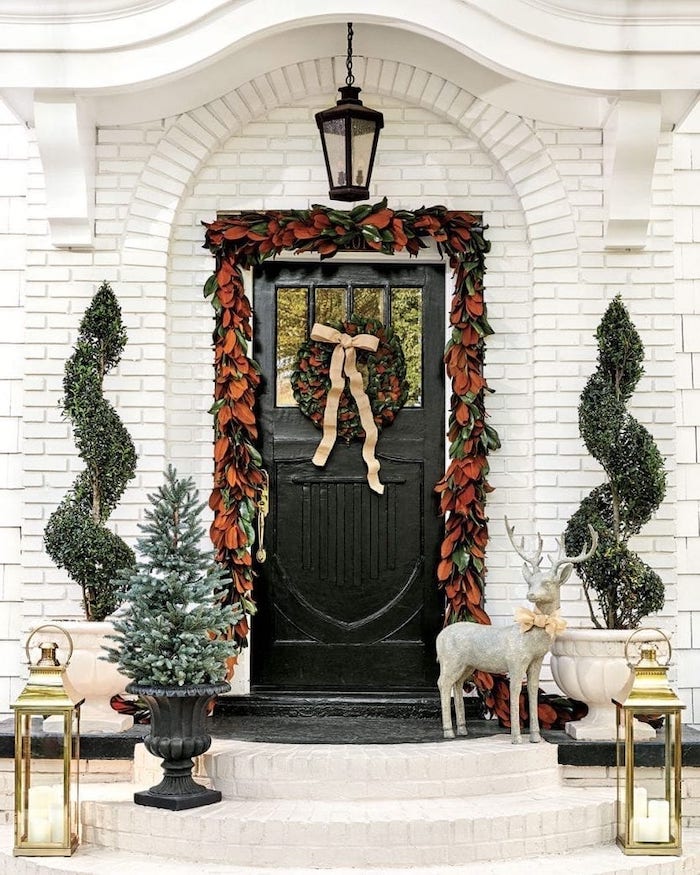 Just look at these cute little gnomes you can make yourself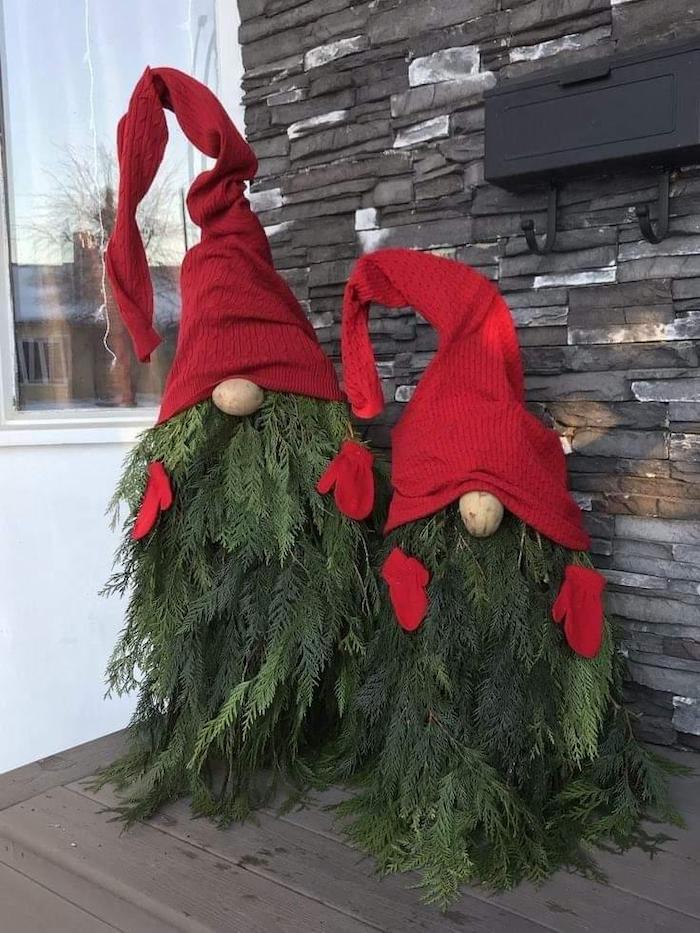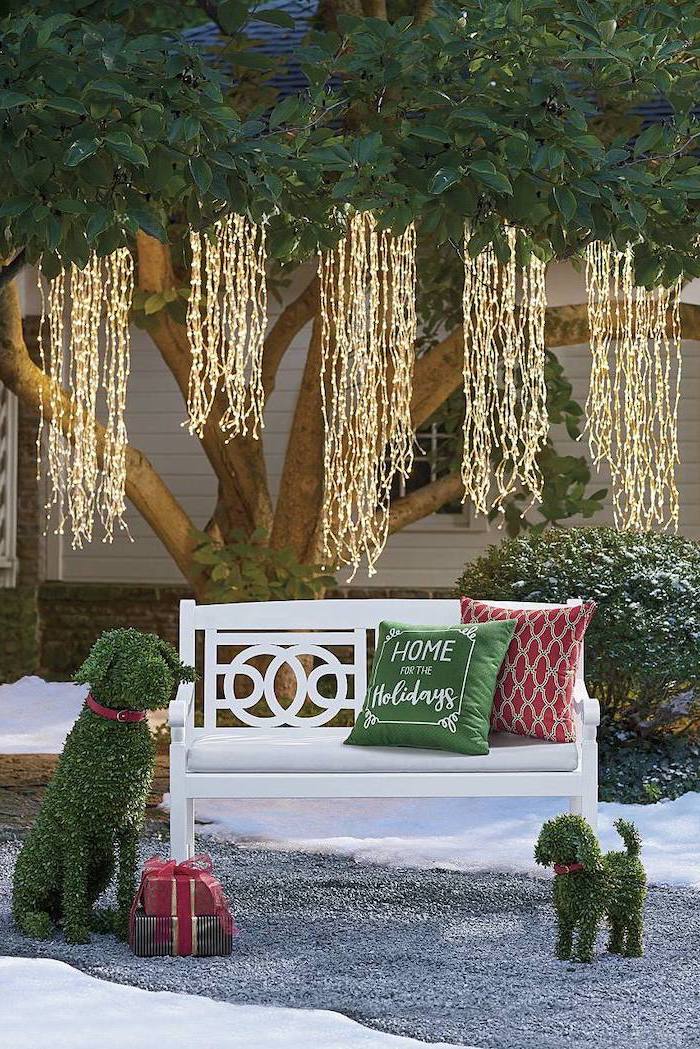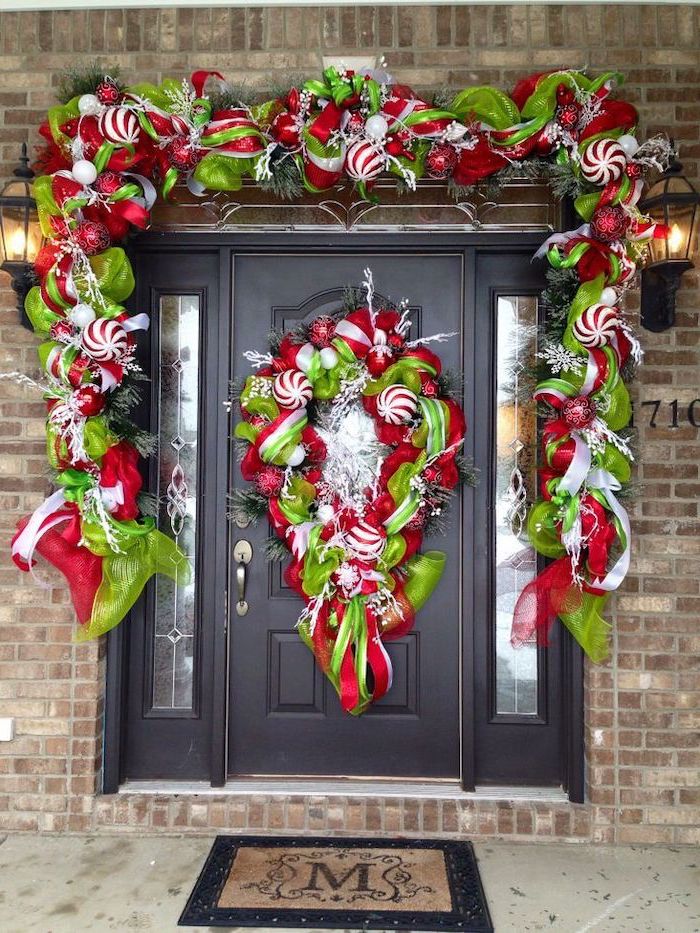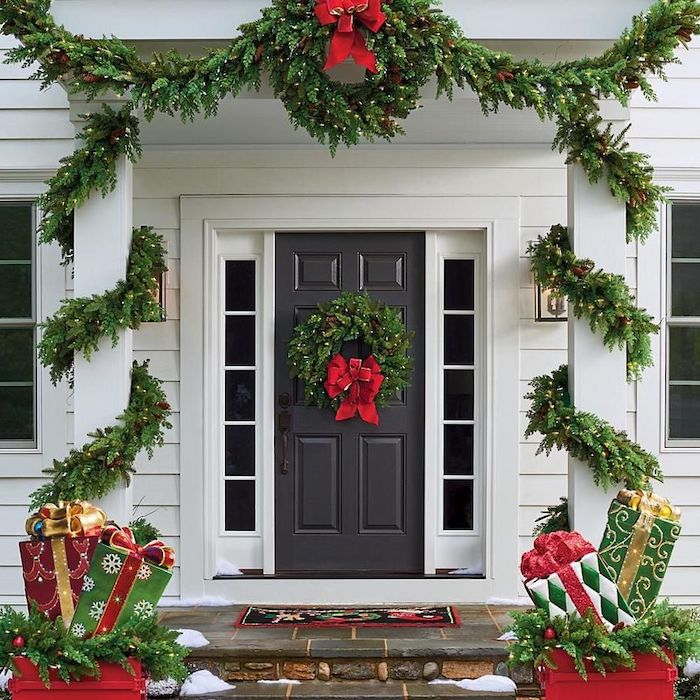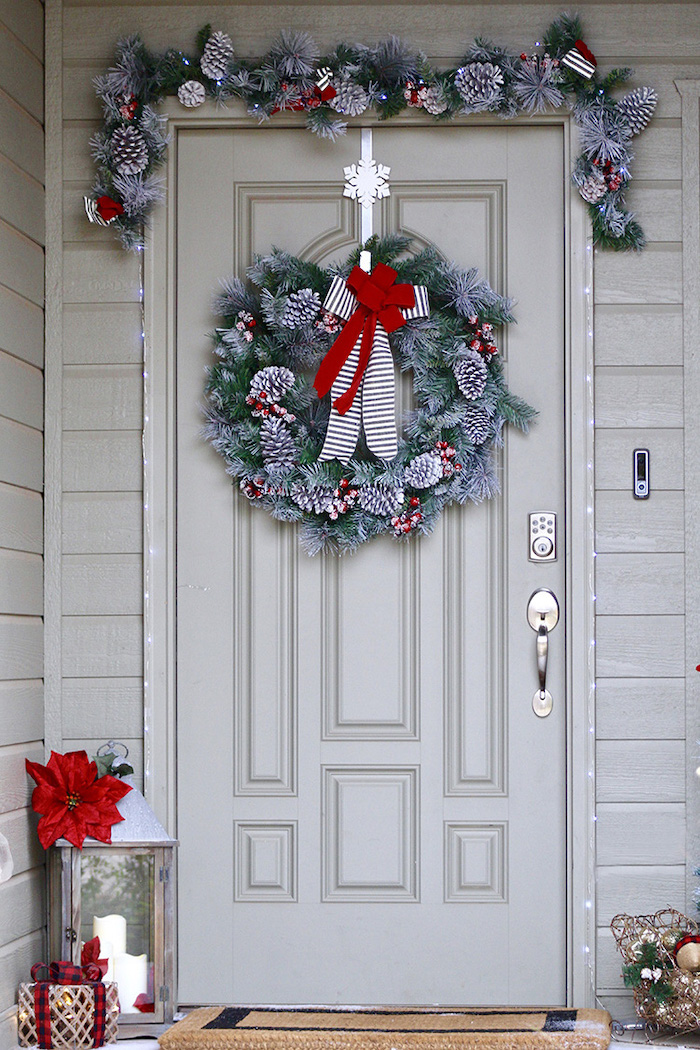 Outdoor Christmas decorations inspired by How the Grinch Stole Christmas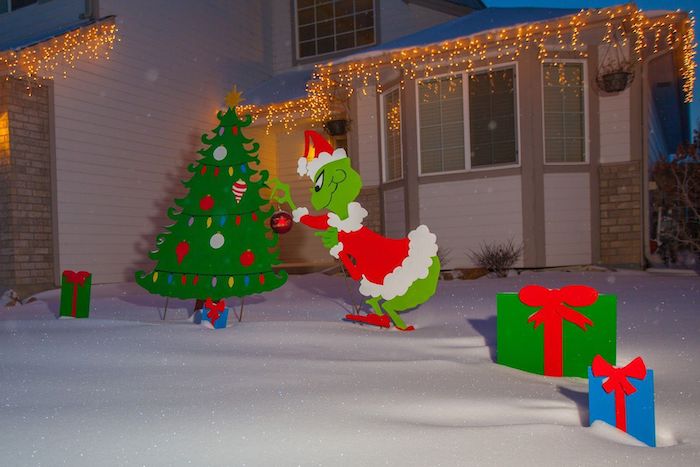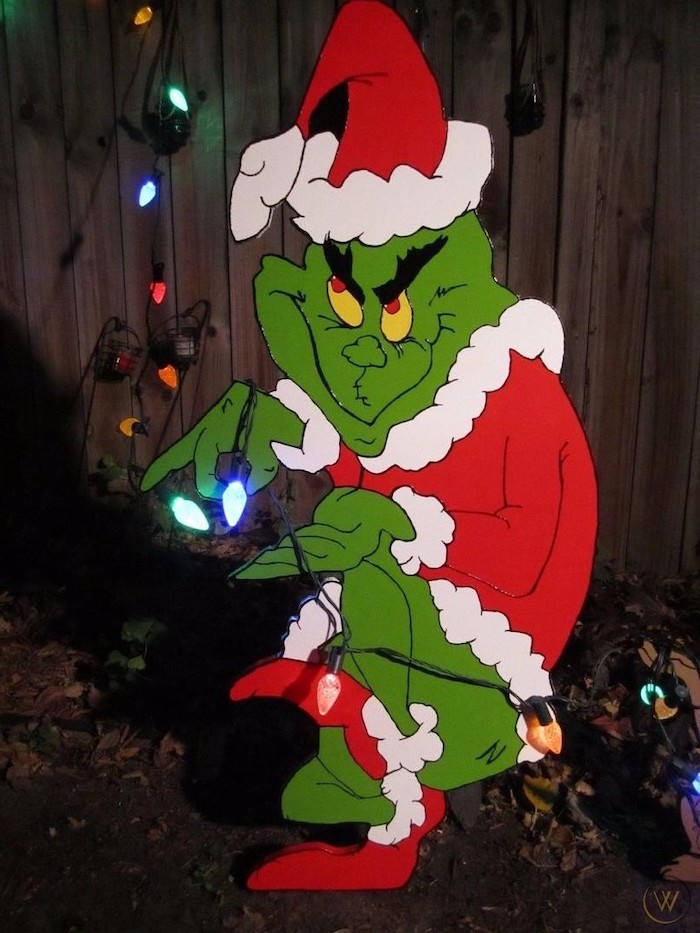 Grinch outdoor Christmas decorations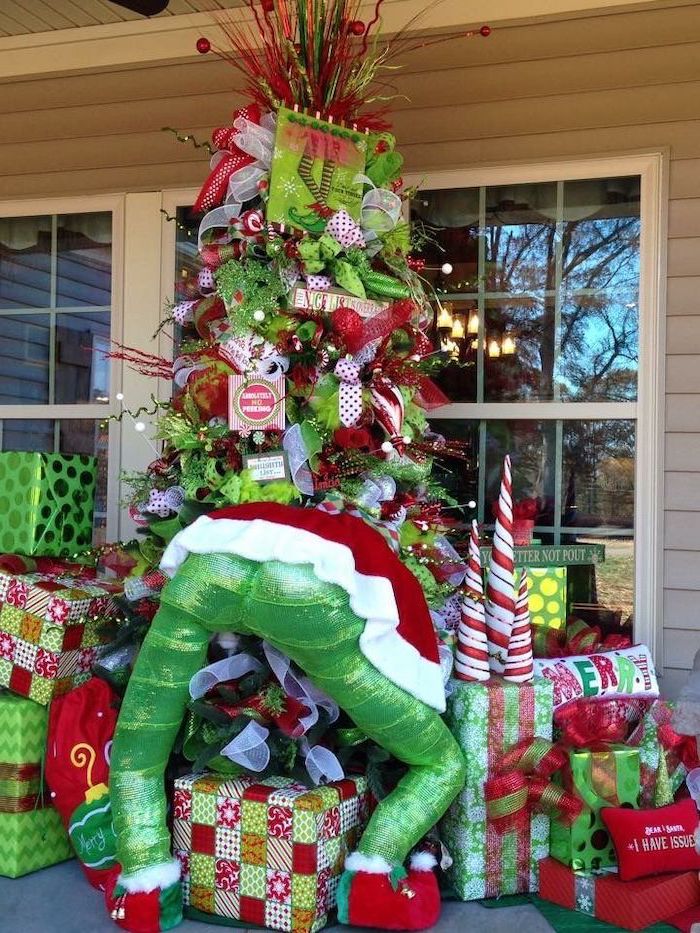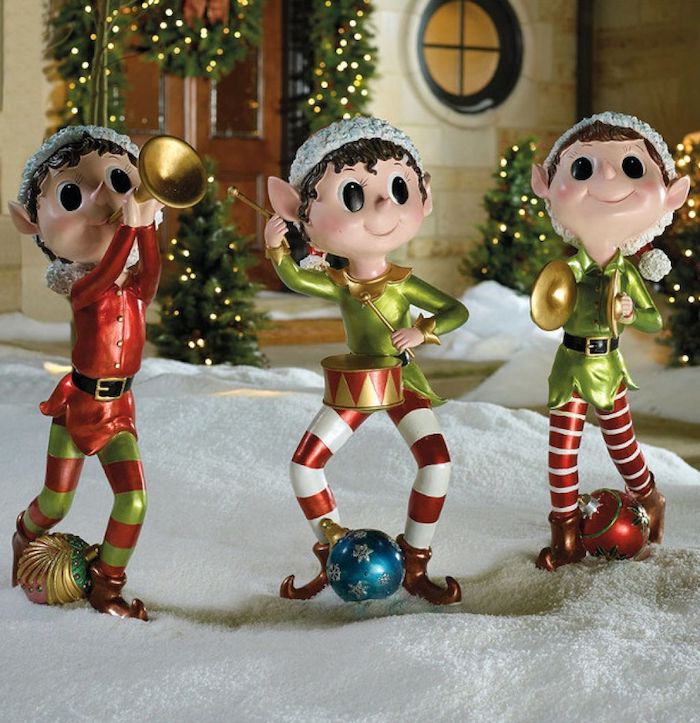 Light up your house this festive season – it might even be visible from space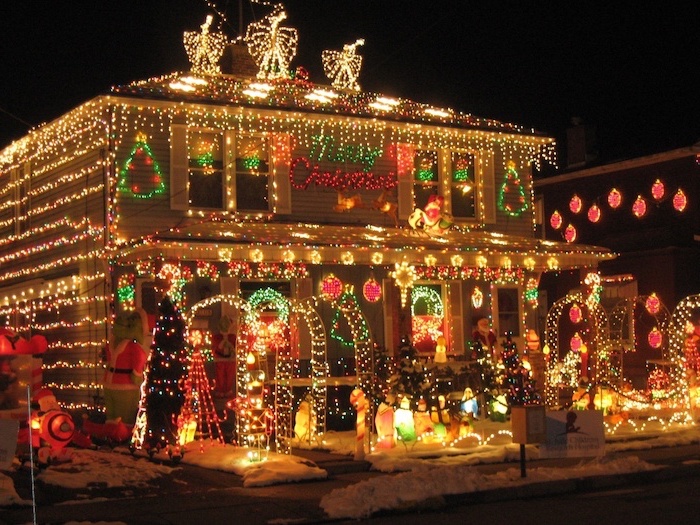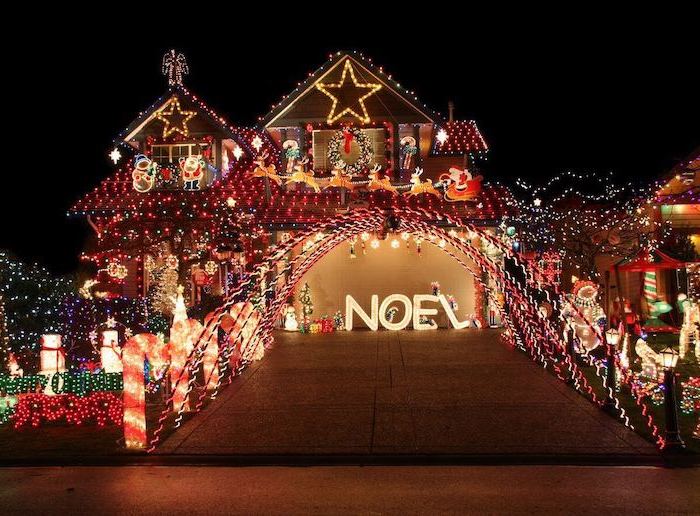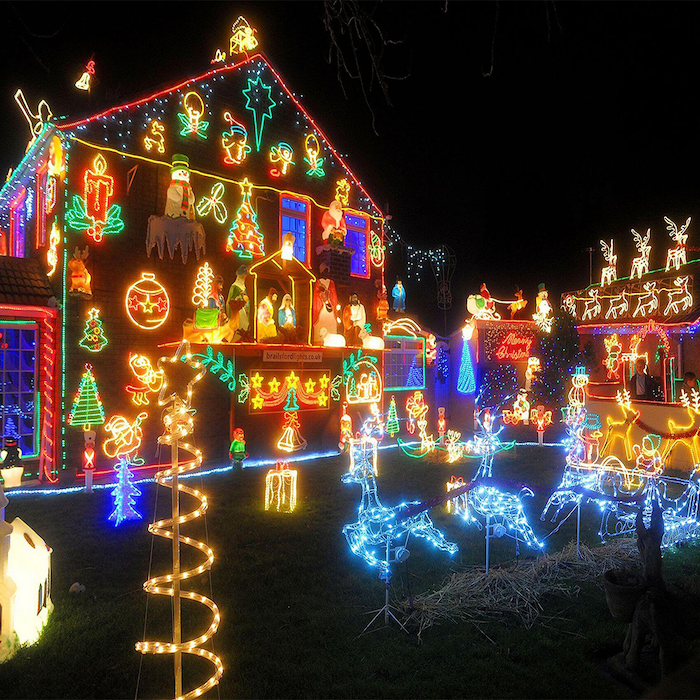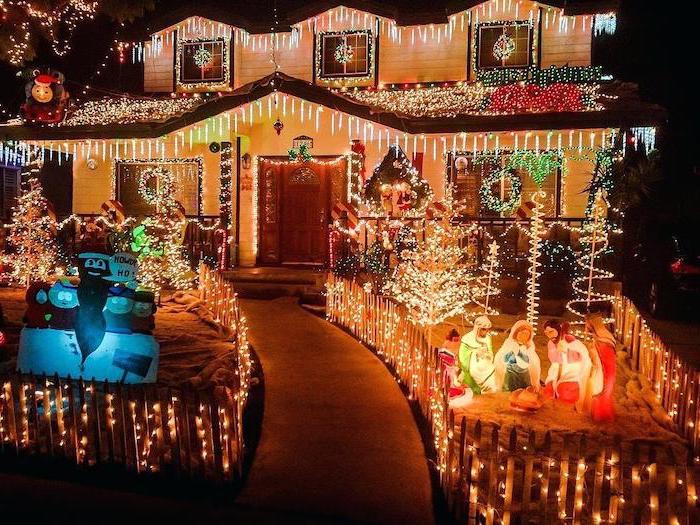 Gorgeous DIY wreath

Christmas porch decorations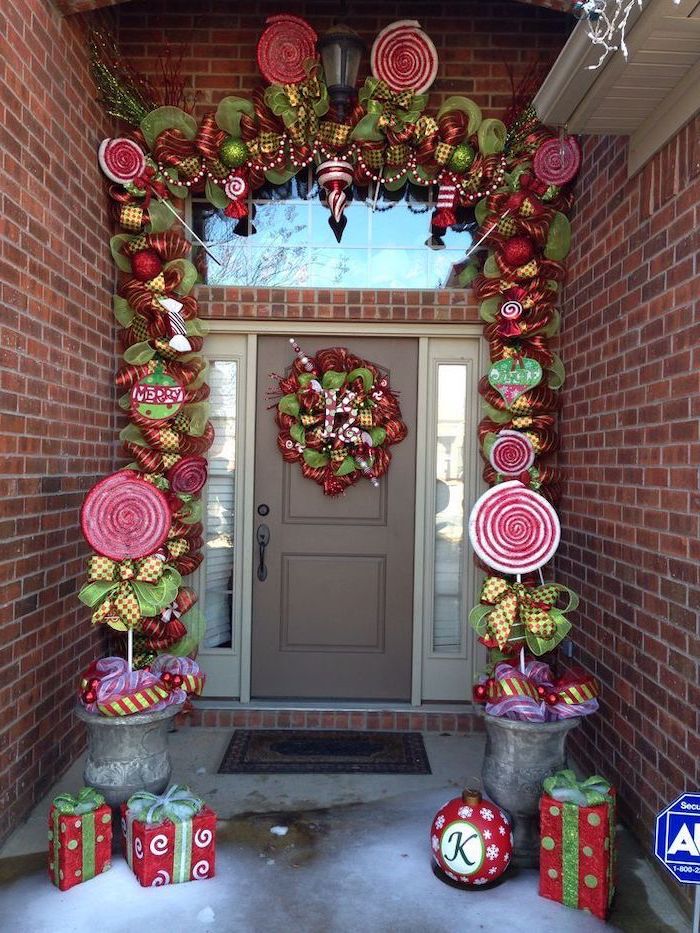 Outdoor lighted Christmas decorations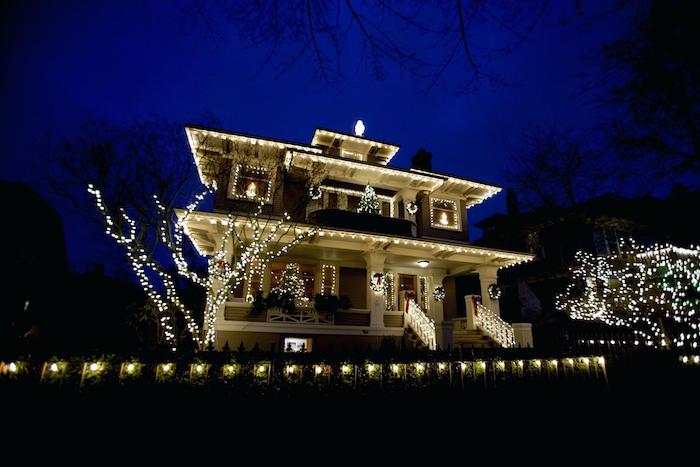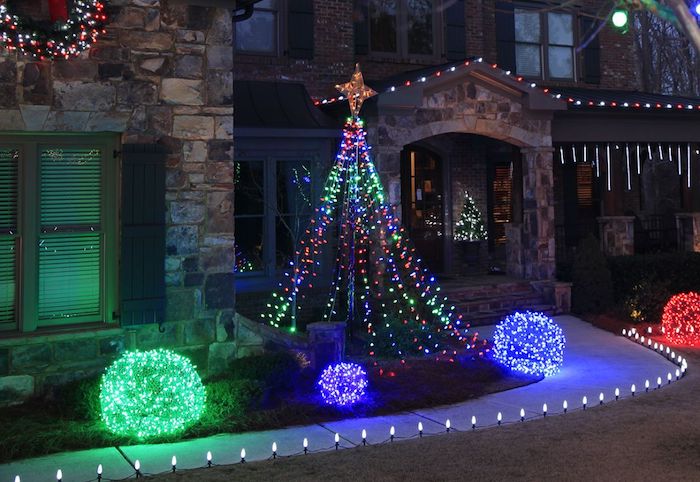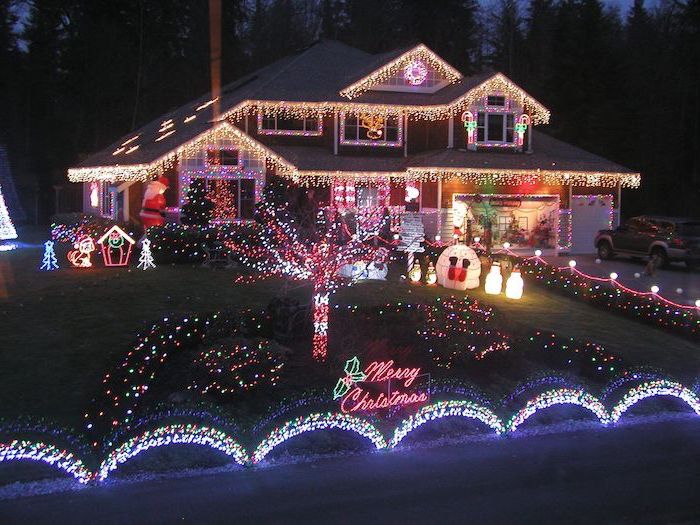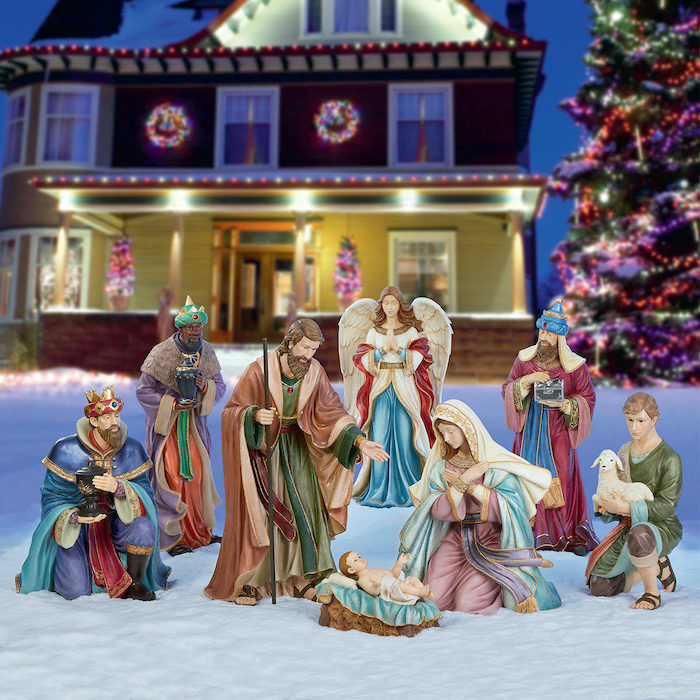 Outdoor lighted nativity scene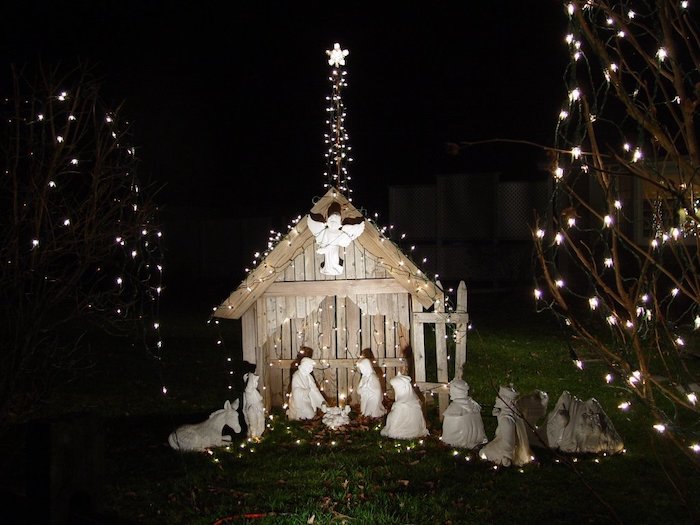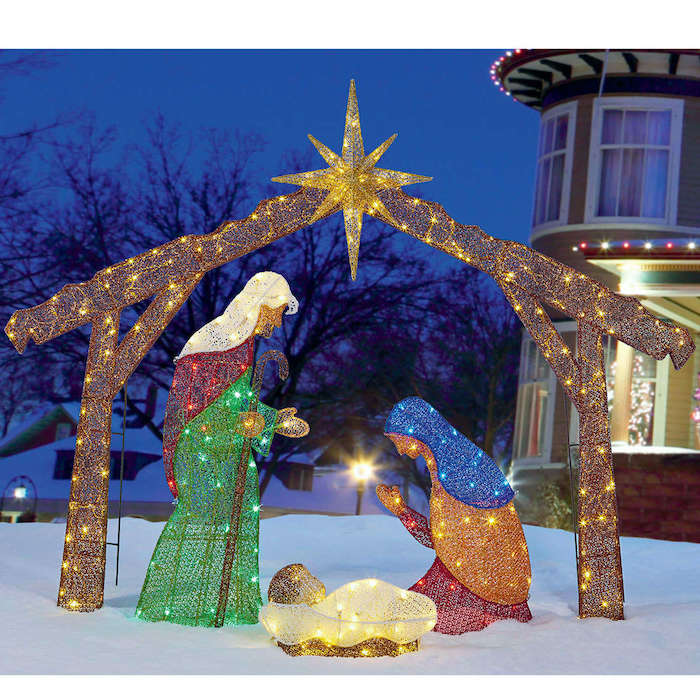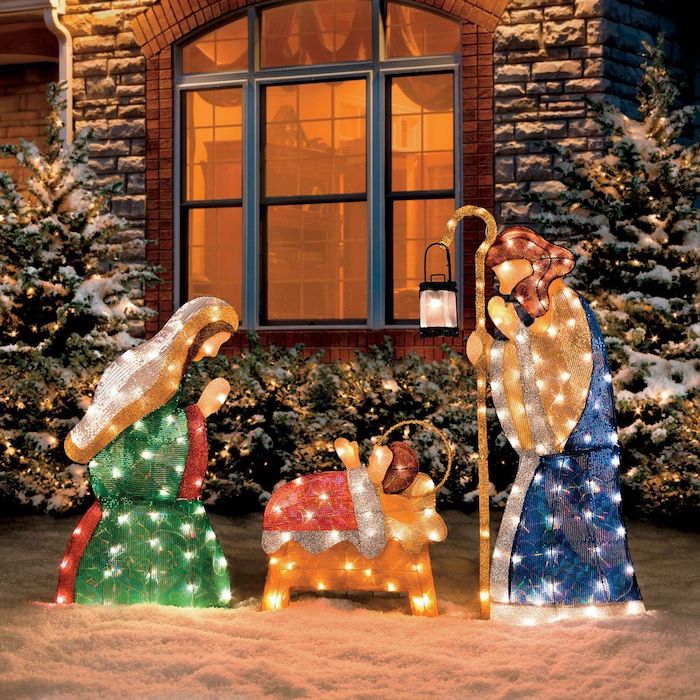 Olaf from Frozen – outdoor snowman decoration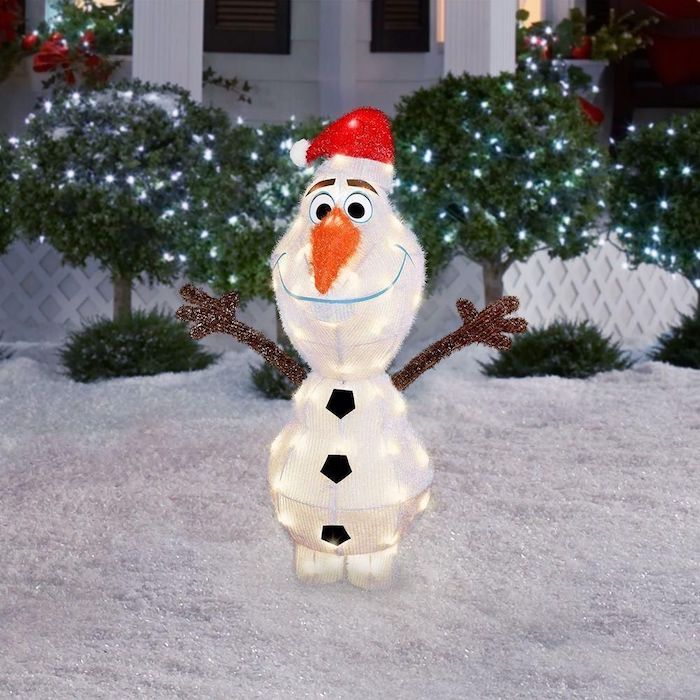 Front porch Christmas decorations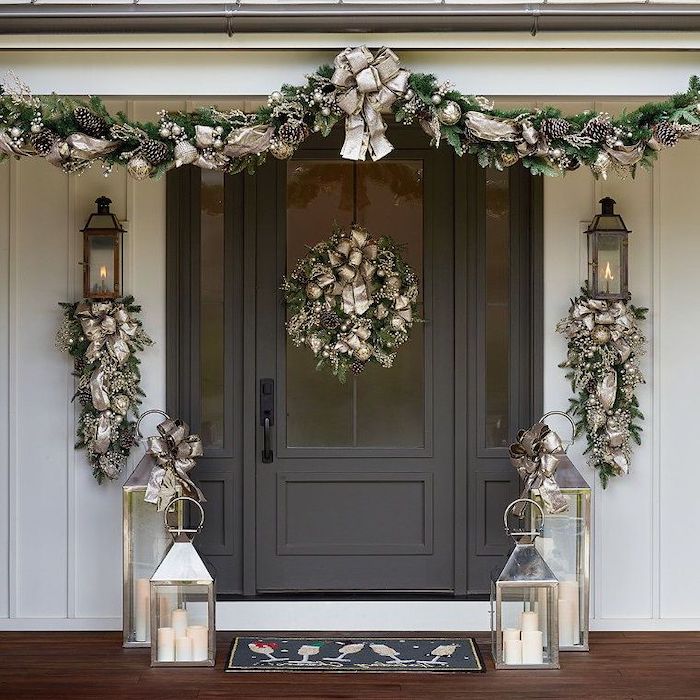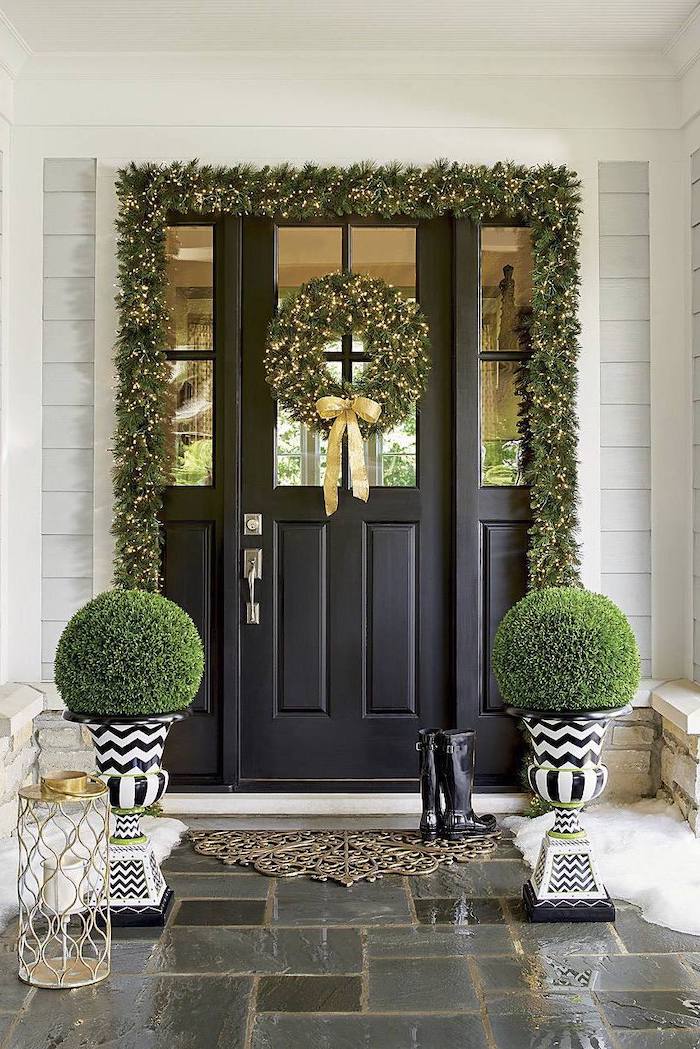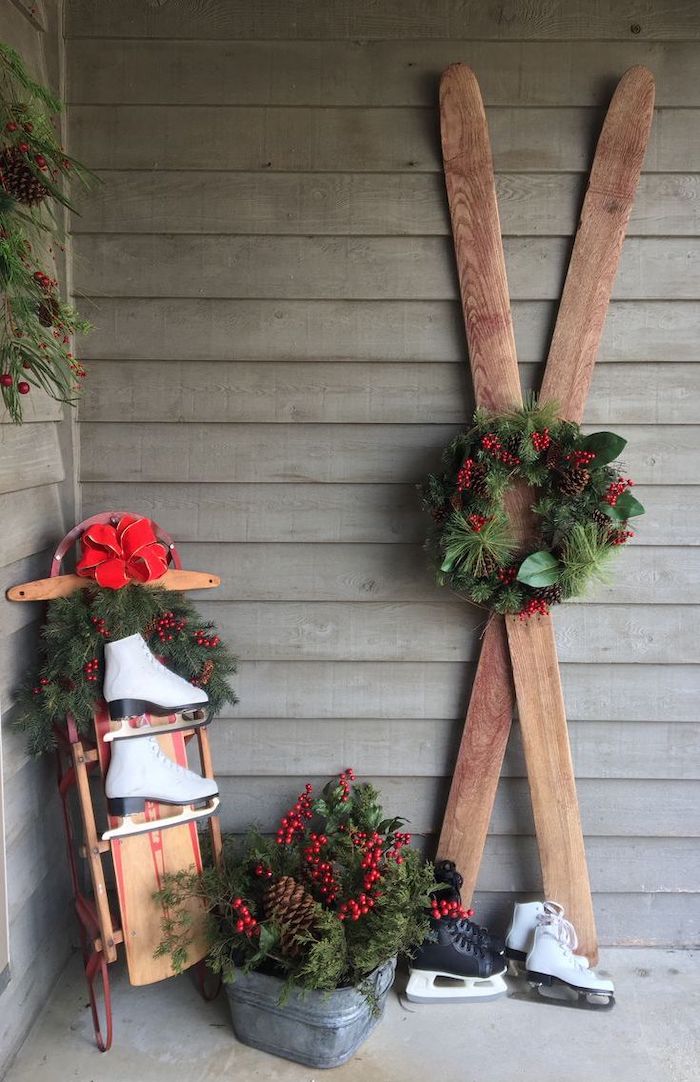 DIY ornament made of plastic straws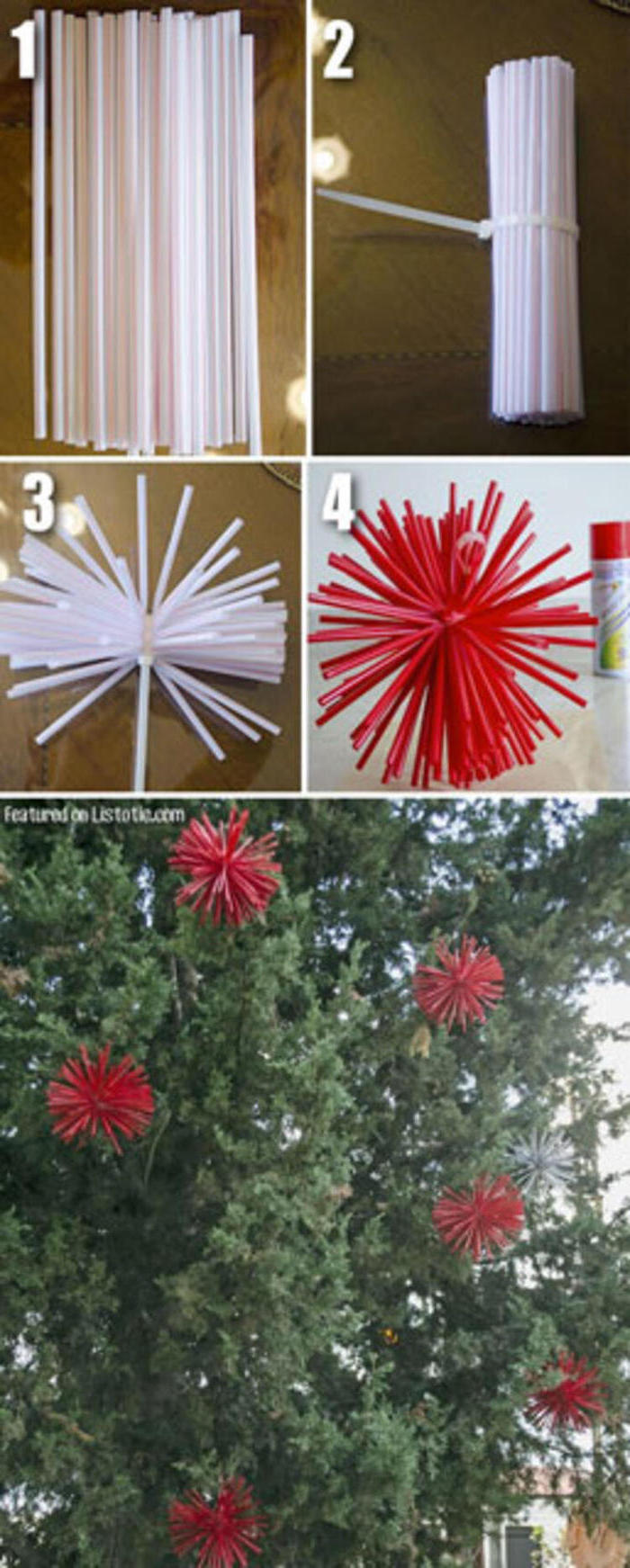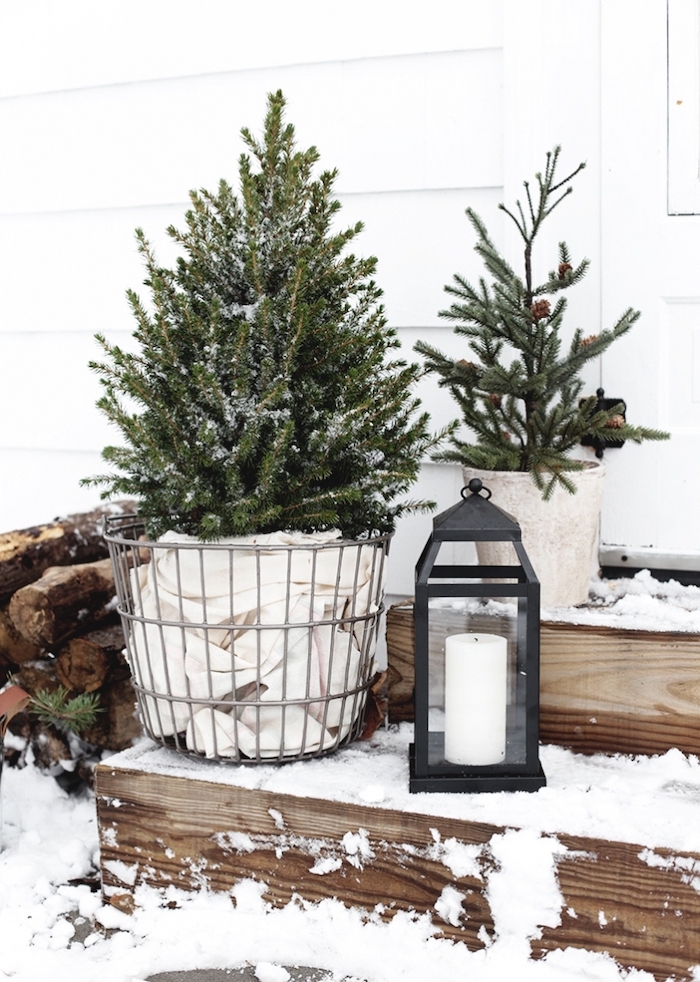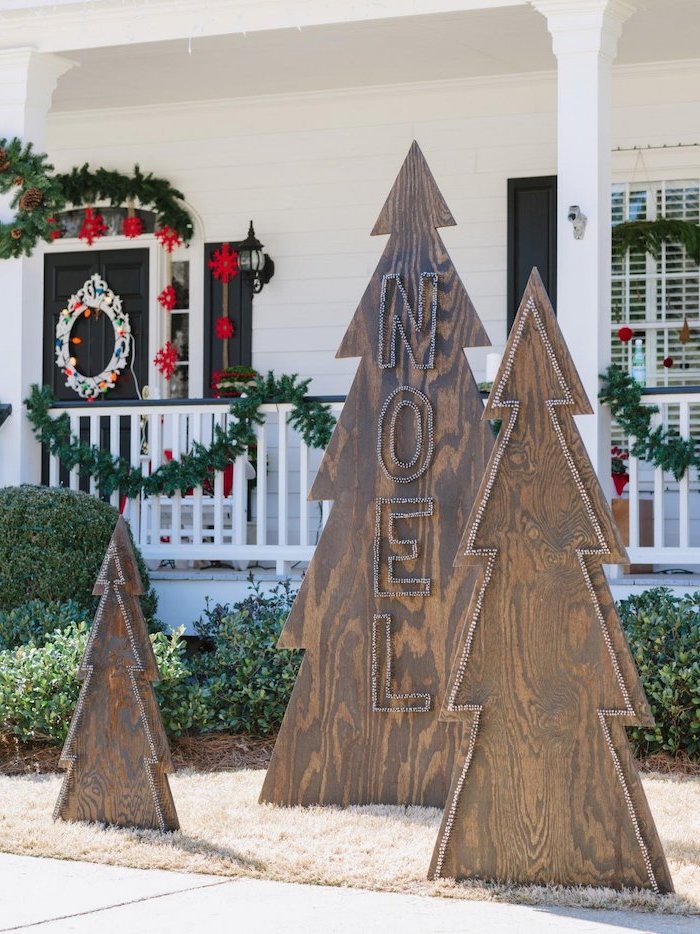 Christmas deer decorations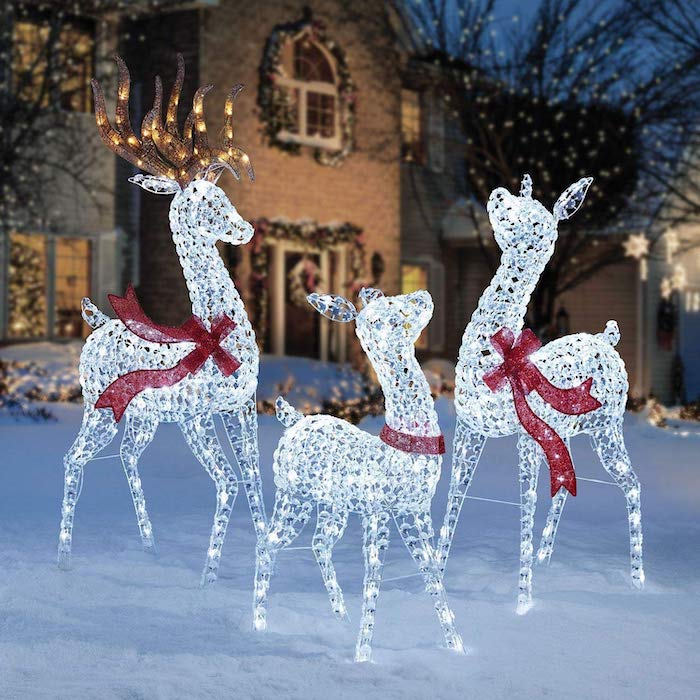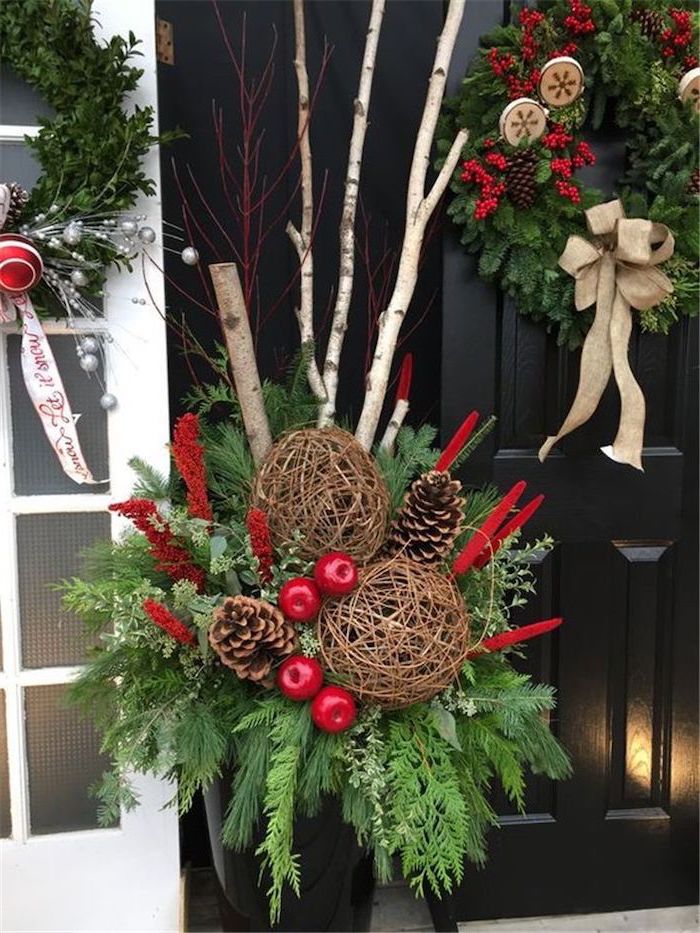 Wish everyone a Merry Christmas as soon as they step on your front porch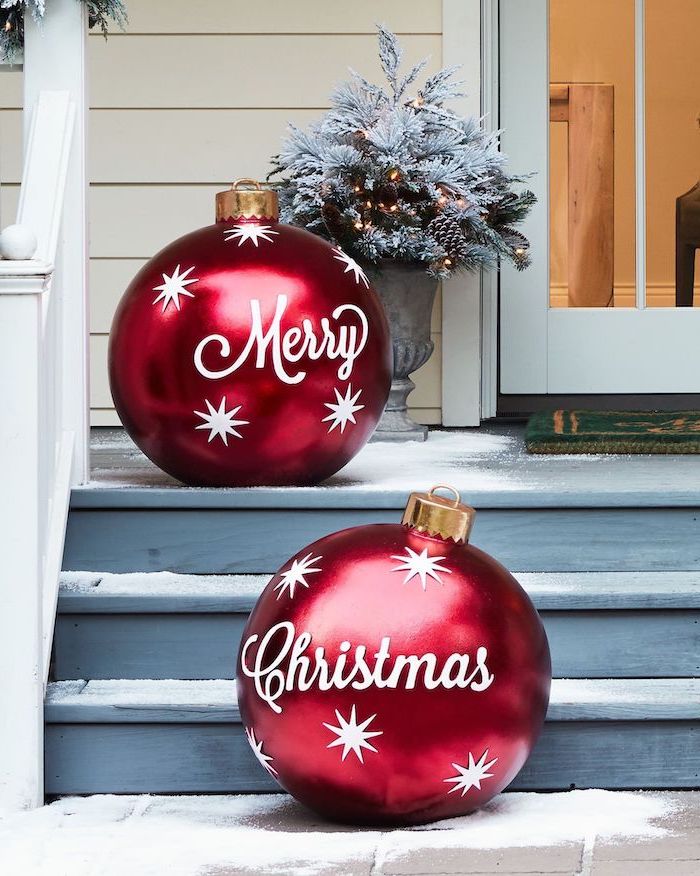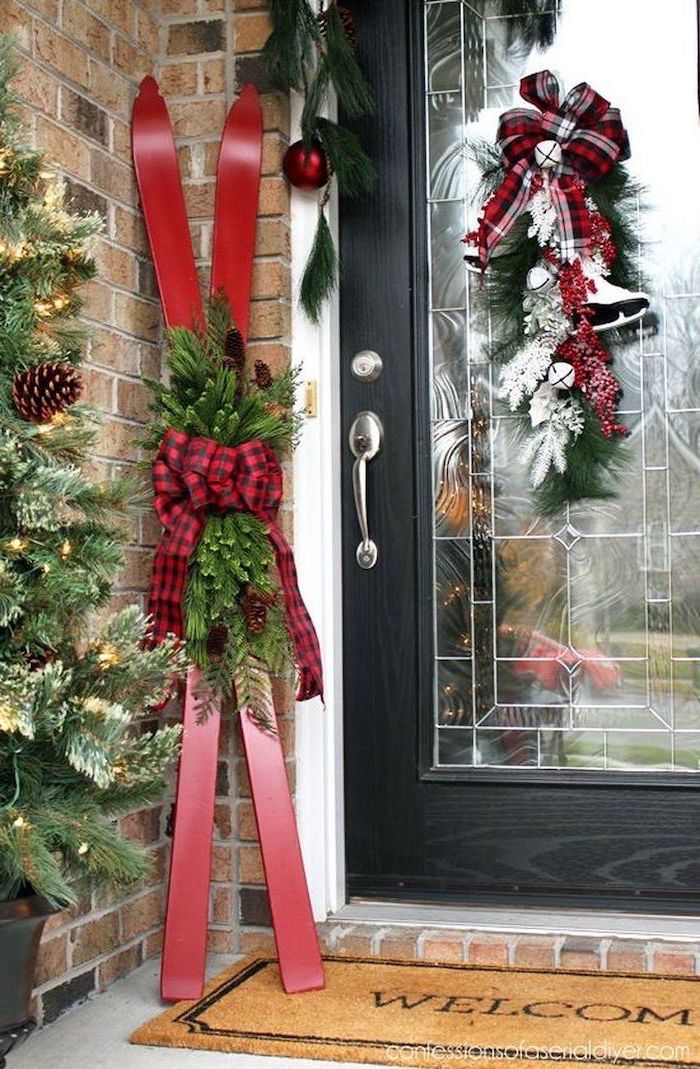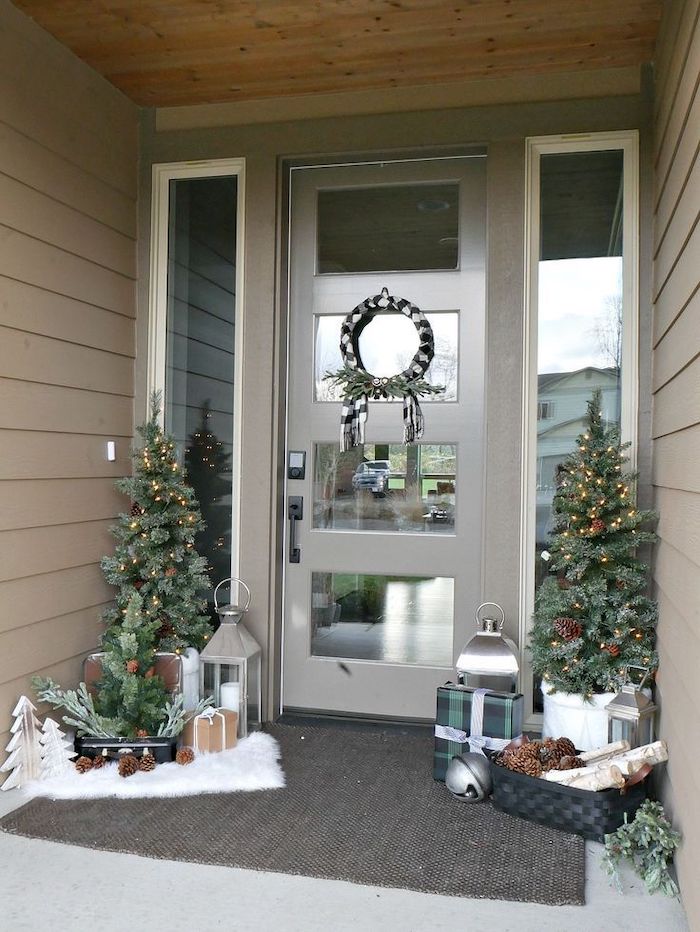 Outside Christmas decoration ideas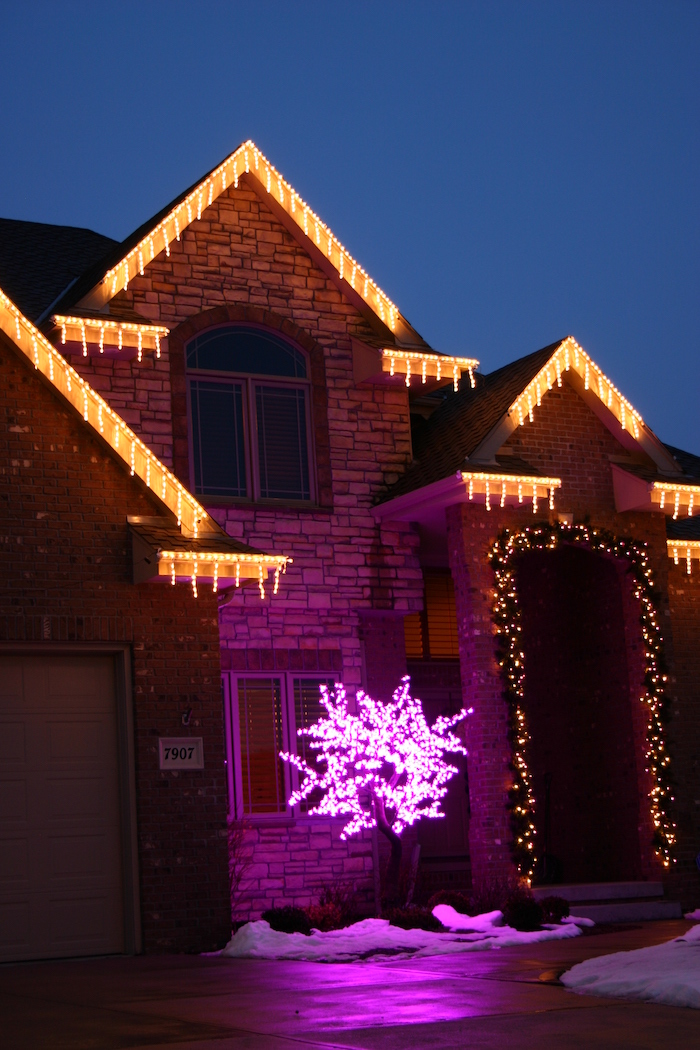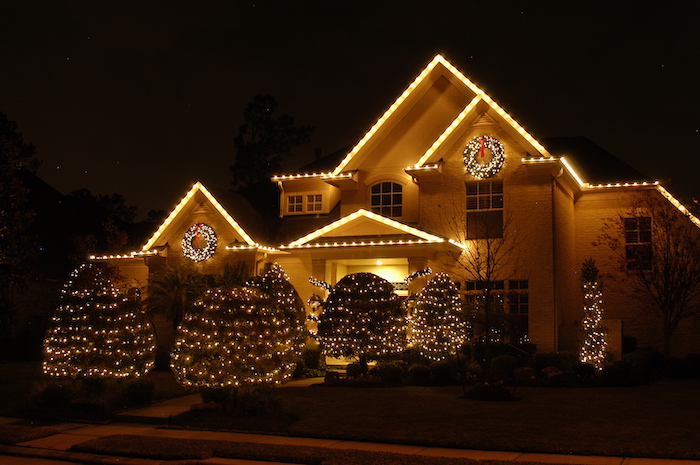 Welcome to Who-ville – another decor, inspired by How the Grinch Stole Christmas