---
Summer is almost here. I don't know about you, but we are already dreaming of sunshine, hot weather, ice coffee and some tan. The hottest season of the year just brings so much good vibes and we can't wait. So, if you are like us, you probably already have dreams about those relaxing cool evenings in your backyard. But, today we are going to take it a step further. Is your yard big enough? Well, have you ever considered having a pool in your own home? In this article, we are going to give you some backyard pool ideas and tips on how to choose the best one for you, as well as how to design it. And, although some people may consider it splurging, we say why not? After all, we've all earned it after the tough year we've had.
Is it time to invest in a backyard pool?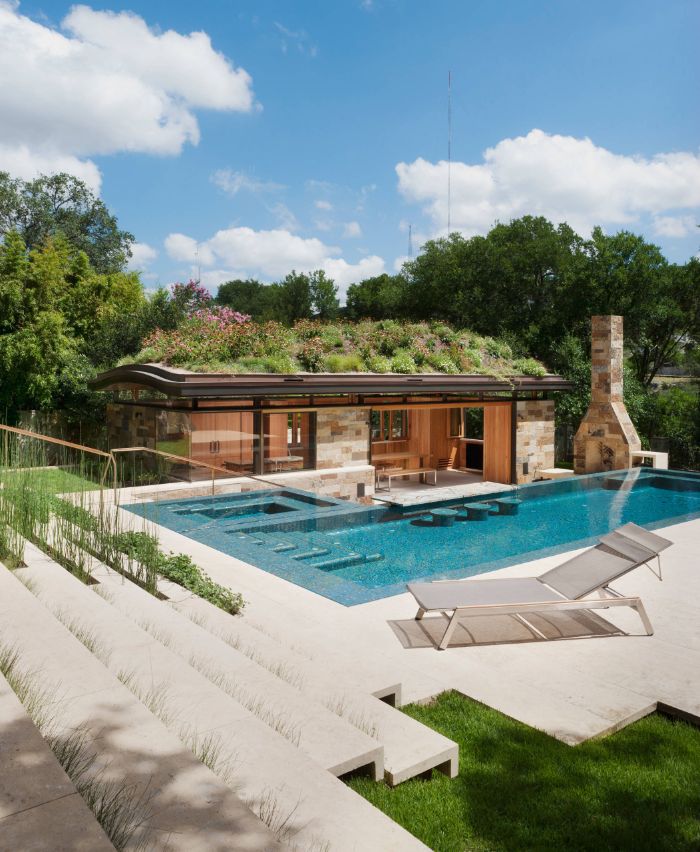 ---
What are the different types of pools?
There are two types of pools, which can be used at home. If you are wondering which one is the most suitable for your house, do extensive research. After all, building a pool is not cheap and it takes a lot of time and effort. That is exactly why, you need to make sure you have all the information before you start.
Above ground pool – probably the cheaper option. Above ground pools are usually sold in stores. They are not very big, but if you are looking for a place where your kids can enjoy the summer, they are a good enough option. They are easy to clean and, what's more, can be picked up and moved, in case you ever have to switch houses.
Inground pool – inground pools are more expensive but allow for a lot more creativity. If you have the funds and the space, an inground pool is the perfect option for you. It is deifnitely worth investing in.
Do your research and make sure you've gathered all the information before deciding on what type of pool to get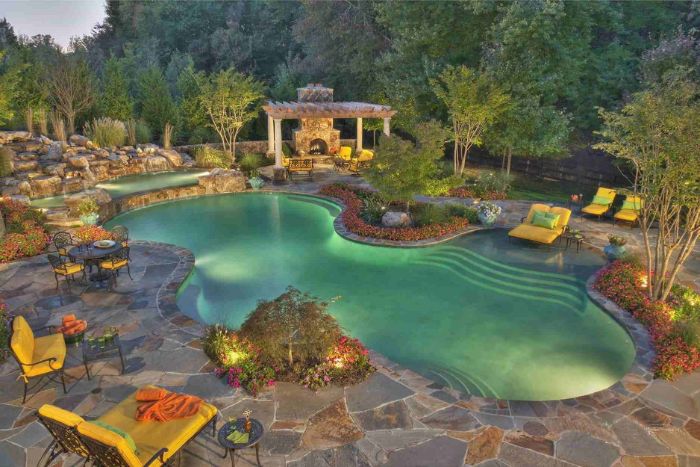 What are the different types of inground pools?
Inground pools come in a variety of ways. They can have different shapes and sizes, depending on your available space and budget.
Family pool
Family pools can have different shapes and can be of different sizes. What separates them from the rest are the slides, boulders, caves, etc. Think of a water park on a smaller scale and in your back yard.
Architectural pool
These types of pools have defined lines and usually echo the shape of the house. Their designs fit seemlessly with the entire exterior, which makes them perfect for modern, contemporary homes.
Here is an example of a medium sized architectural swimming pool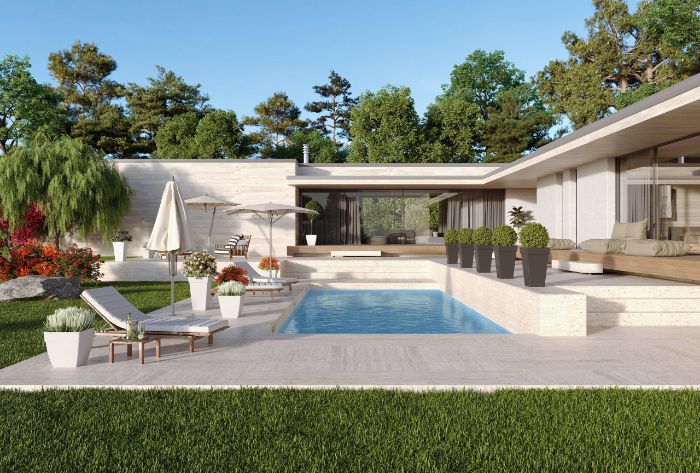 Infinity pool
These swimming pools are definitely the newest crazy trend. They are called infinity pools, because they are built to look like they don't have an edge. Because of this, however, they are only good for houses, which sit on top of hills, rocks, or have big decks, overlooking mountains or oceans, or really any other breathtaking view.
Natural backyard pool ideas
Natural pools resemble ponds. They incorporate nature with different types of plants around them, as well as boulders and waterfalls. These pools are amazing for you if you love nature and want to feel like you are vacationing somewhere in the jungle.
This one can technically be categorized as an infinity pool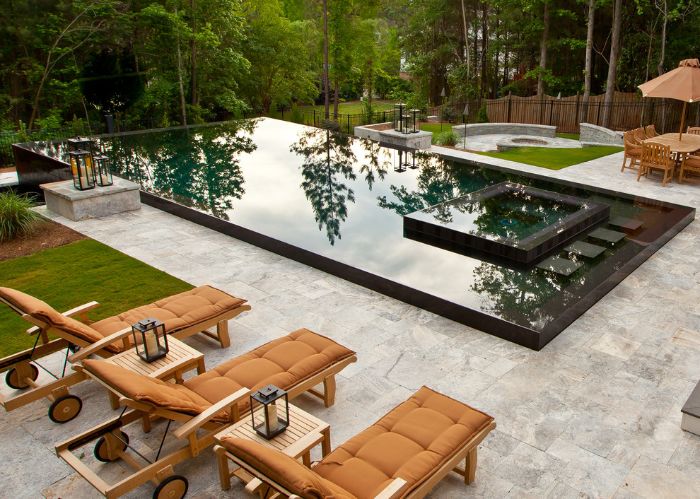 ---
Lap pools
Lap pools are long and narrow. They are literally built for their owners to make laps. Well, they are also a good option if you don't have enough space or if the space you have is quite narrow.
Freeform backyard pool ideas
Freeform pools are designed to look natural. Unlike the regular, rectangular shaped pools, they are built to resemble a pond. With curvy lines and irregular shapes, freeform pools are perfect for people who like to think outside the box.
Small, but super elegant and sleek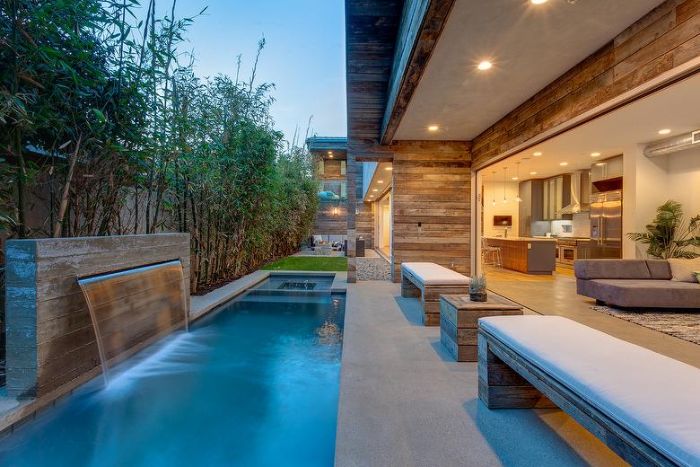 Inground pool design ideas
Now whent it comes to building a pool, its shape is not all that matters. How you compliment it sometimes can matter even more. That is why, we've prepared a few tips and pool landscaping ideas to make your exterior look extra stylish and elegant.
Minimalistic design
Let your pool speak for itself. If you don't want any extra furniture, umbrellas or even plants and flower beds around it, a wood deck would do wonders for how cozy and stylish your pool area can actually look.
Keep it simple and minimalistic for an elegant, stylish look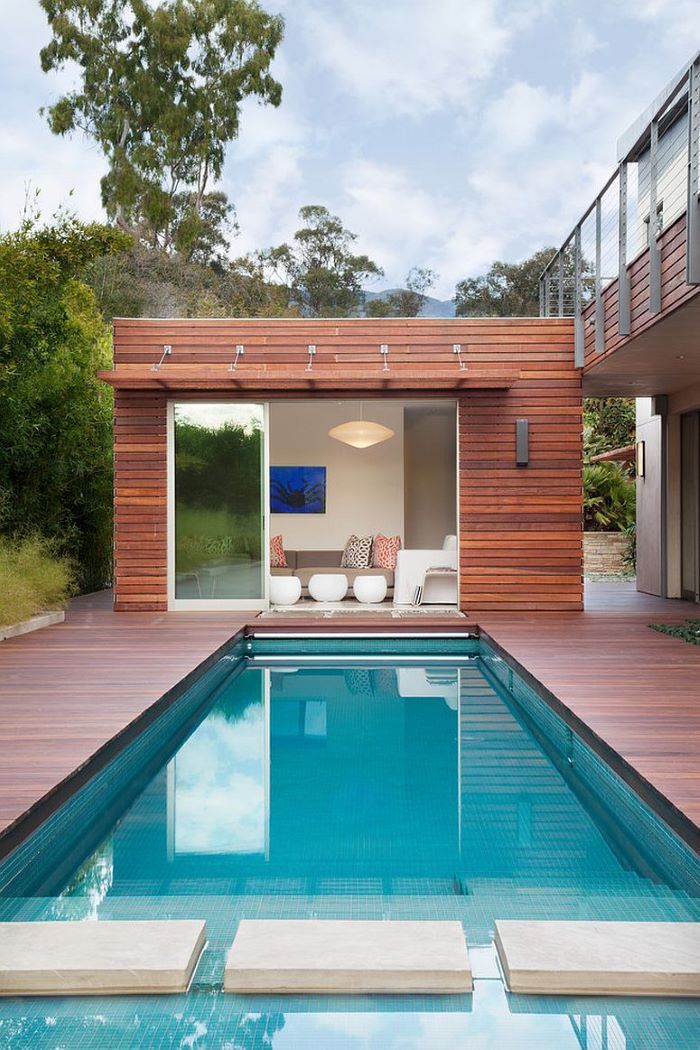 Provide enough lounge area
Your pool can be the place where the family gathers to relax and have some fun. It can even be the place where you and your friends can lay all day sipping cocktails. Whichever role your pool is going to have, you need enough lounge space. Invest in some high quality lounge chairs with nice waterproof cushions. Extra points if they are removable, so you can wash them regularly. You can even get matresses and a bunch of throw pillows for an extra boho feeling. That way you and your friends can feel like a part of the Kardashians, exchanging gossip and gathering tan.
This design in this Mediterranean style home is absolutely stunning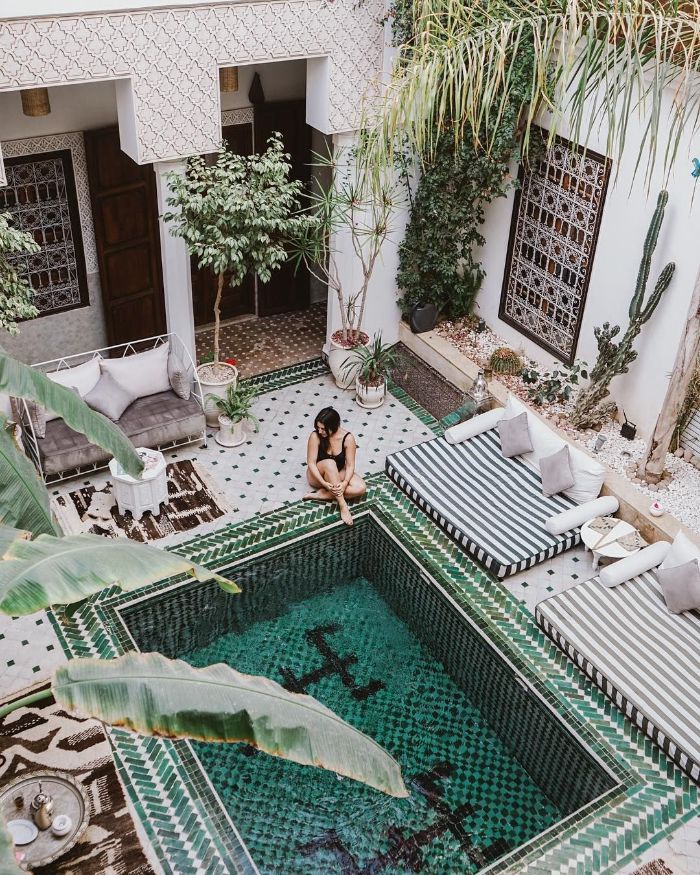 Make the pool a part of the house
Come out of the house and step directly into the pool? Why not? If you live some place warm, having your dining room and living room area situated directly next to the pool can be perfect. Especially, if you like to have house parties and want to be the best host out there. The only downside may be that you will have wet spots all over your floor, but if you are willing to turn a blind eye, this design can be just the right fit for you.
Sitting in the pool while watching a film – why not
Have your pool completely separated from the rest of the house
Create your own safe haven by building a pool as far away from the house as possible. If you have a large enough space, a separated area with a pool and lounge chairs can be an absolute nirvana. The perfect place to get away and relax. You don't even have to be in the pool. Just grab a good book and a glass of wine and let yourself be stress free.
The perfect get away spot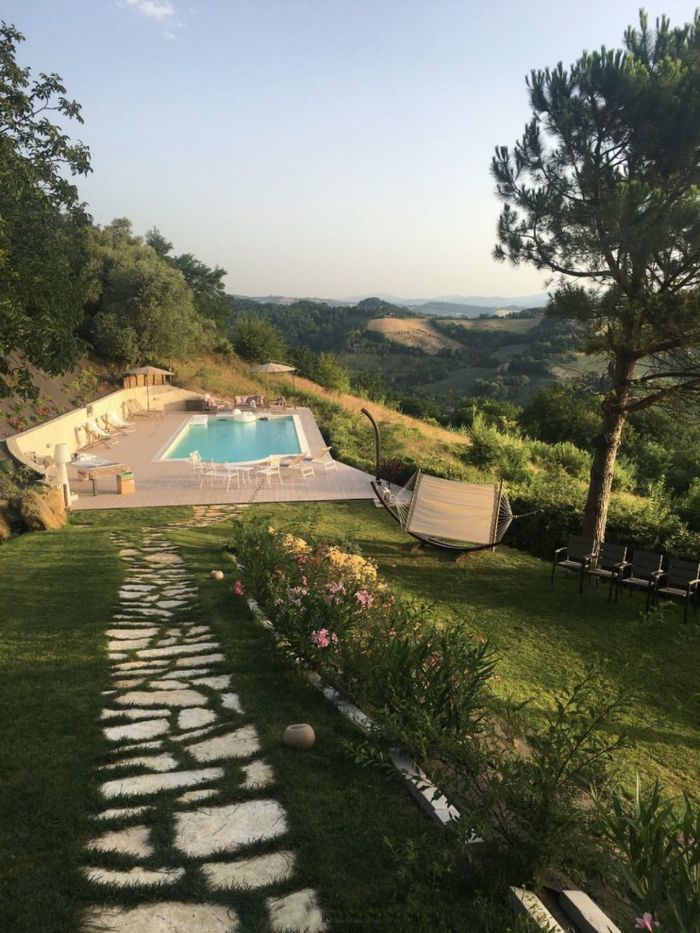 Use your pool as part of the landscaping
A pool doesn't have to be just a place for tanning and lounging. In reality, your pool can be just a part of the landscaping design. If you want a pool, but are not going to use it that often, it may not be worth investing in a large inground pool. What's more, you may not have the space. That is exactly why, you can have a small area for a pool, surrounded by plants and flower beds. Add good lighting and you are all set.
This type of design is very common in contemporary architecture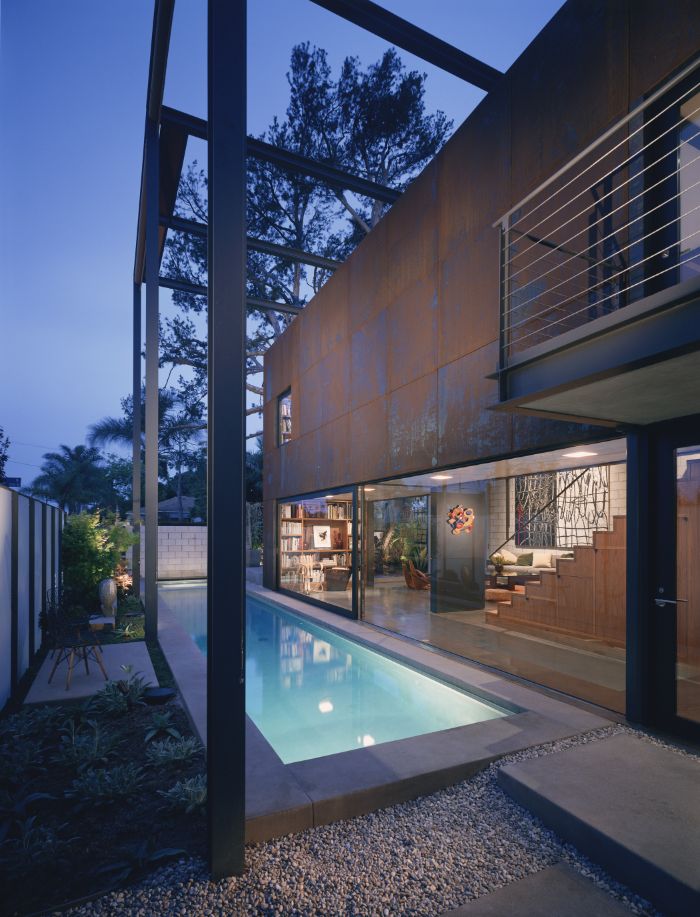 Now browse through the gallery to find even more designs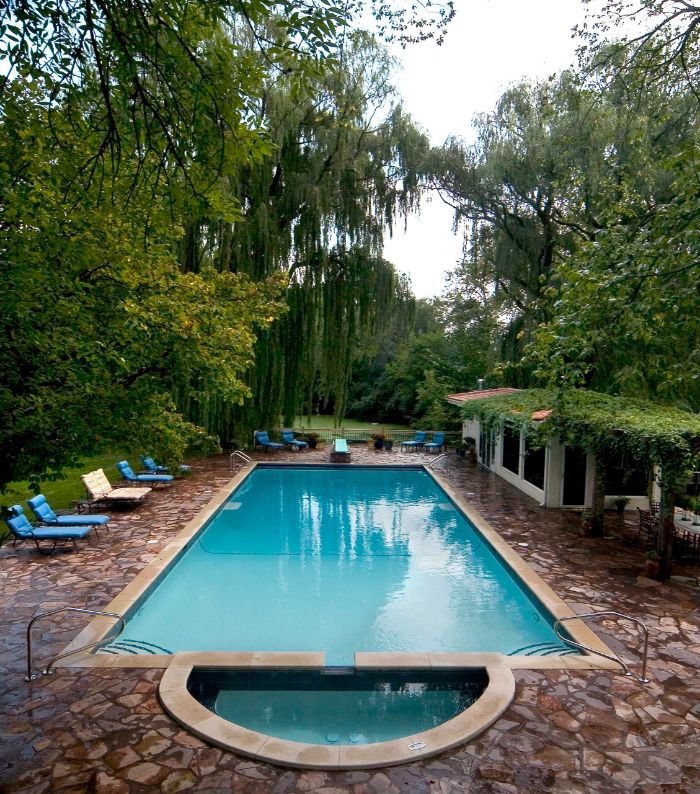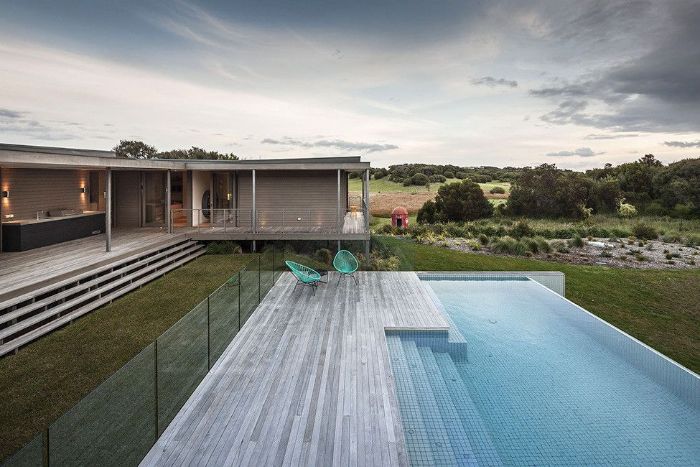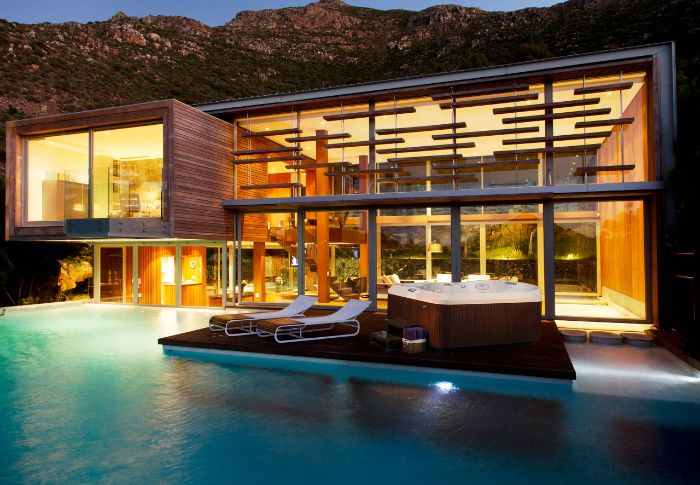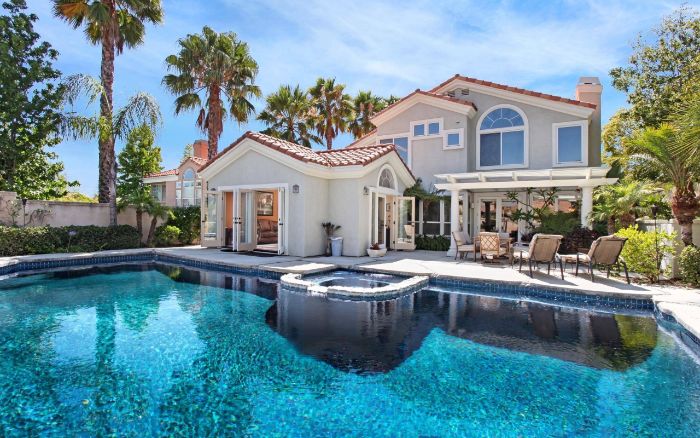 This design compliments the house so well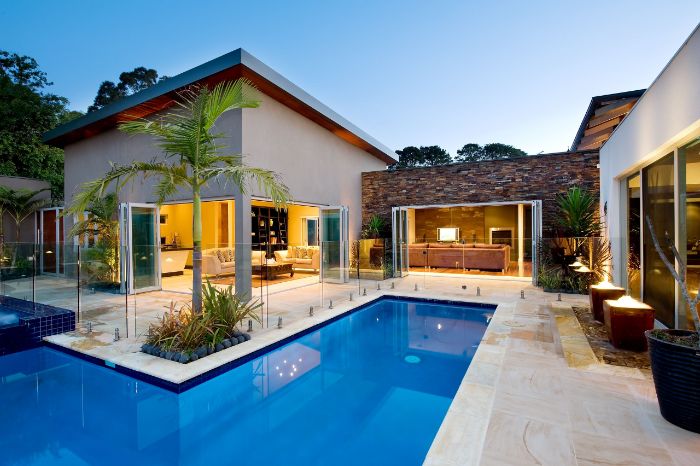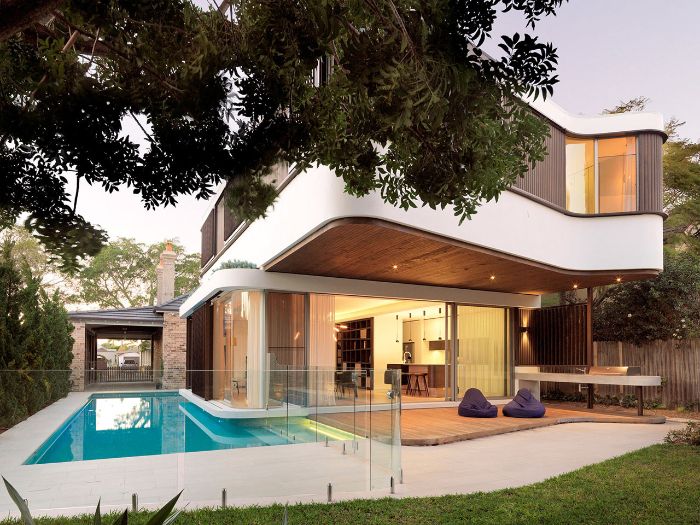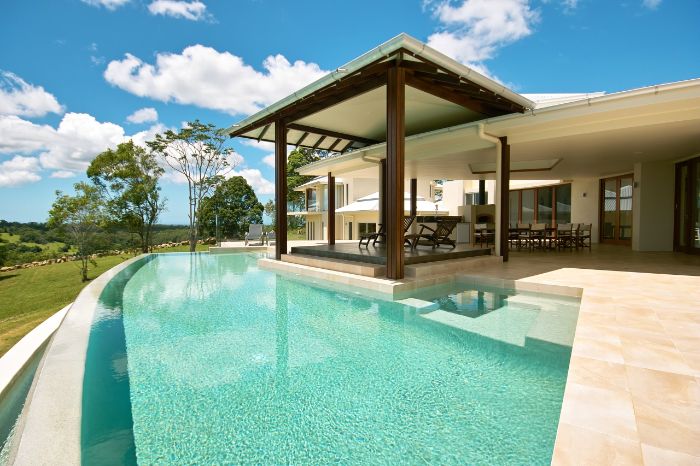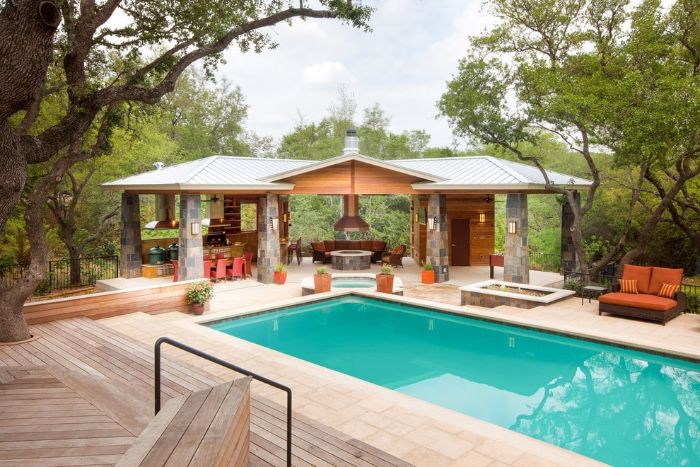 The perfect outdoor relaxation area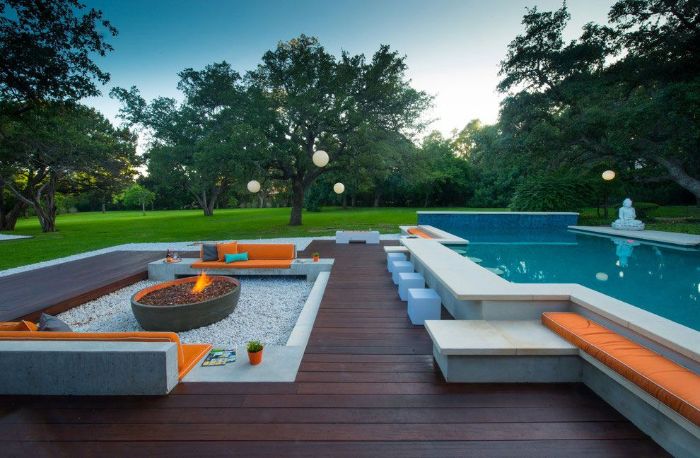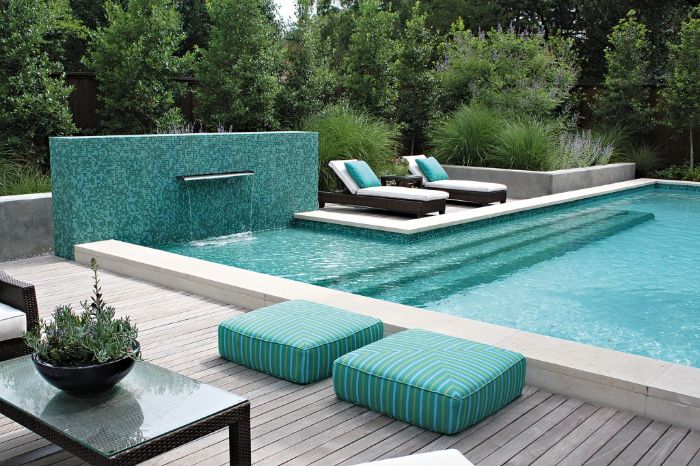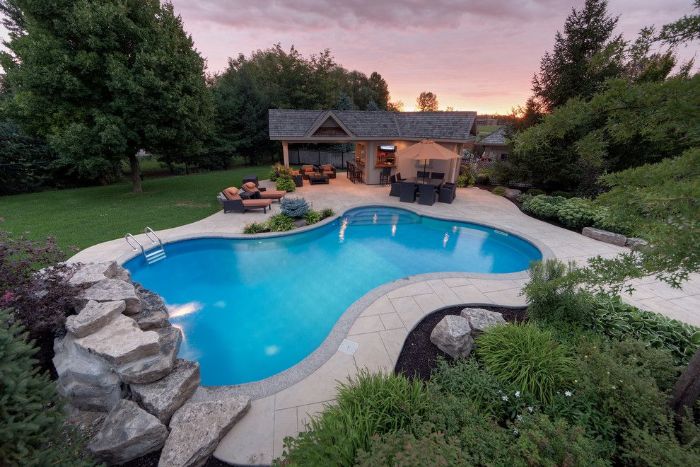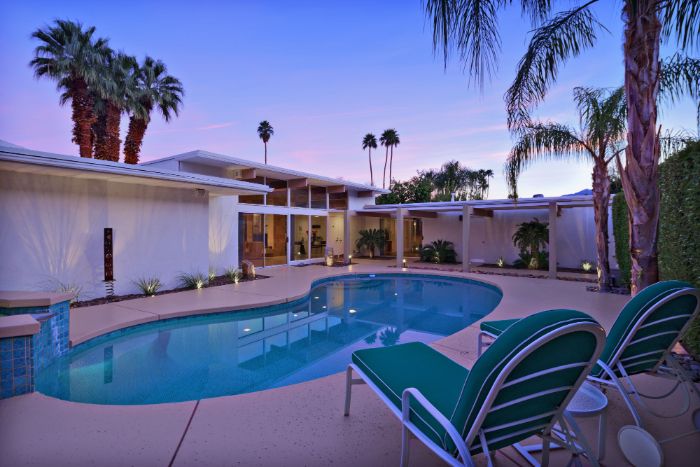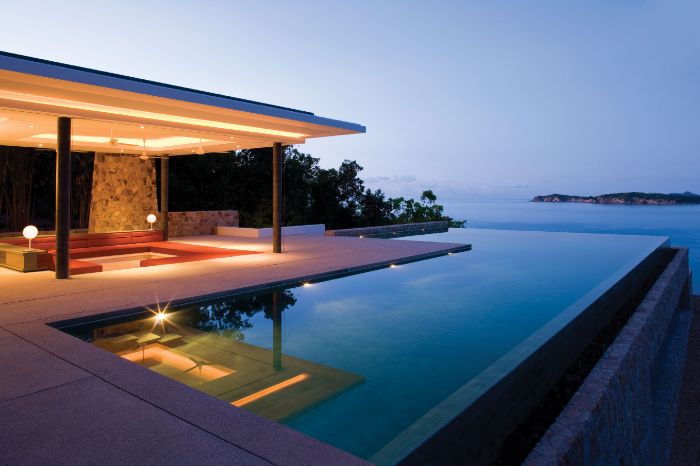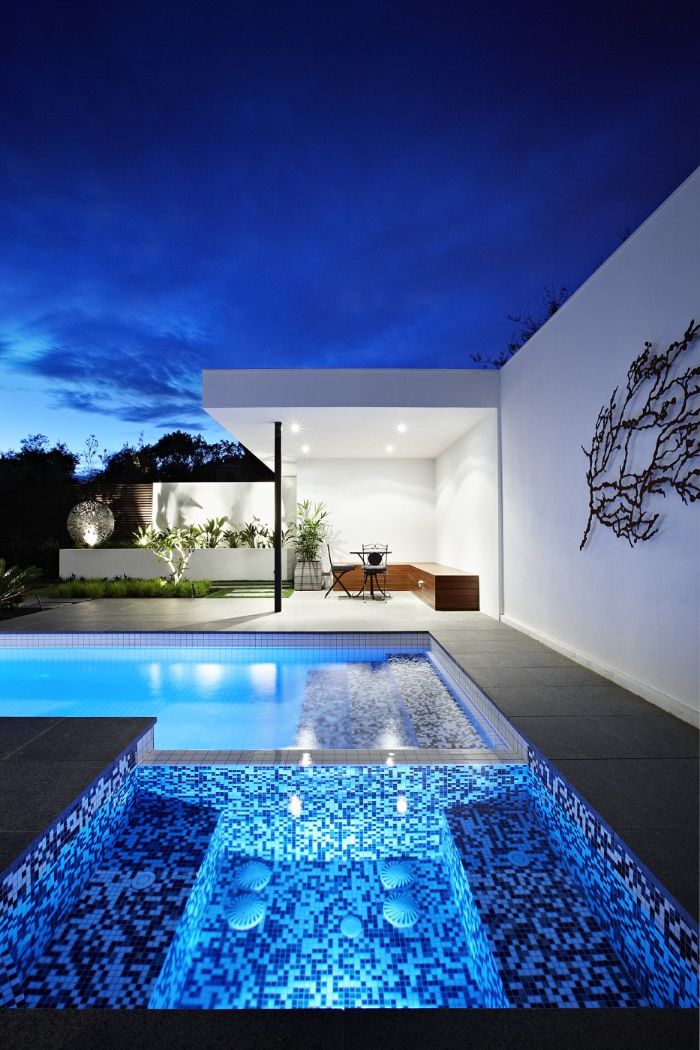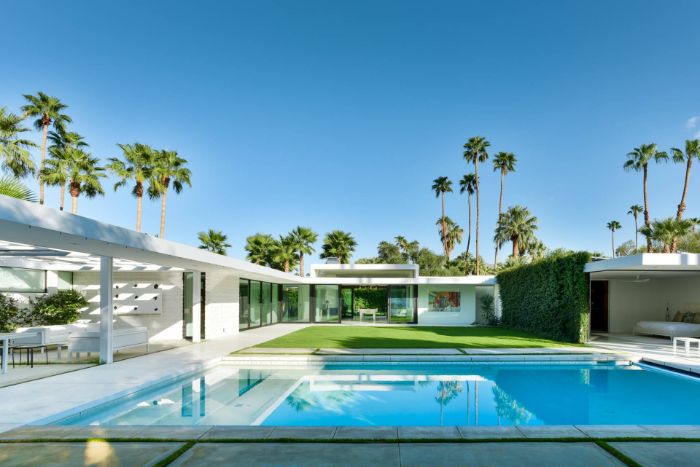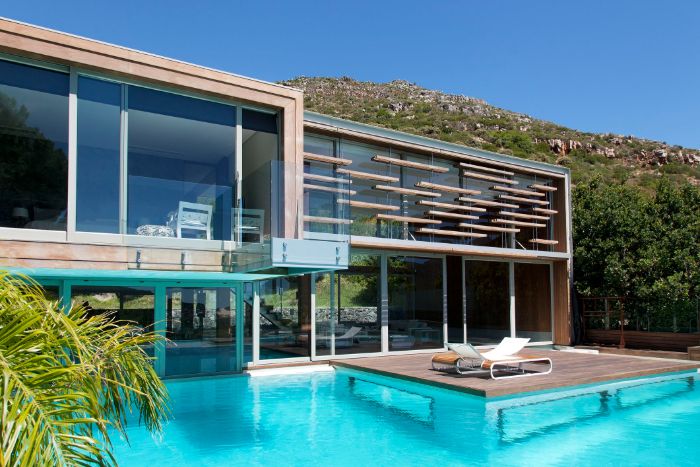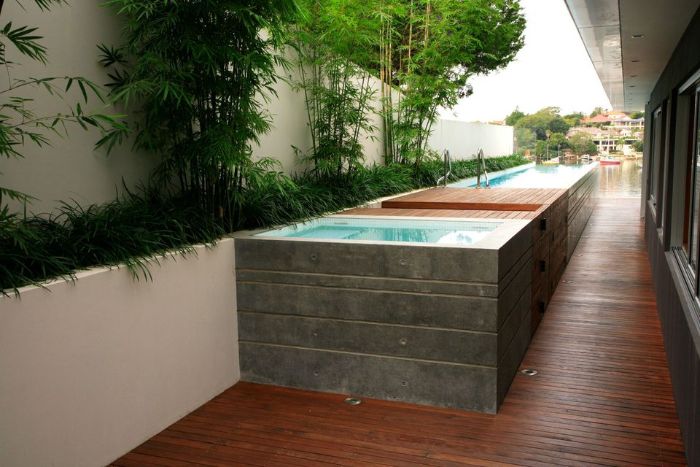 Good pool lighting is just so important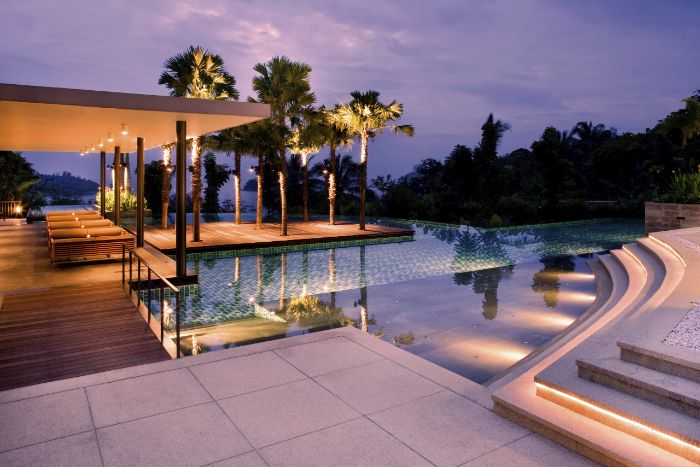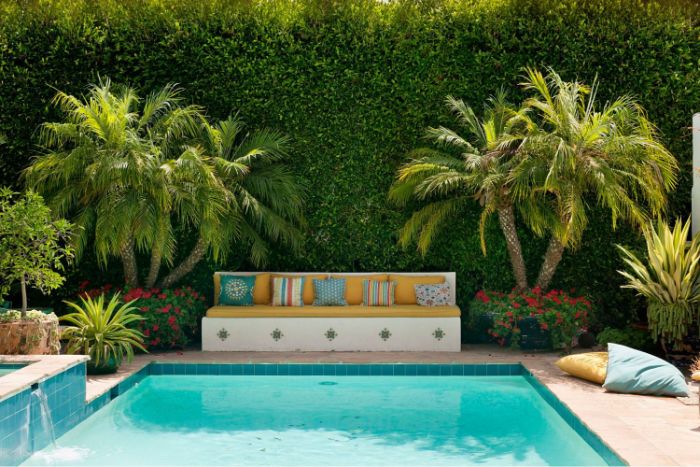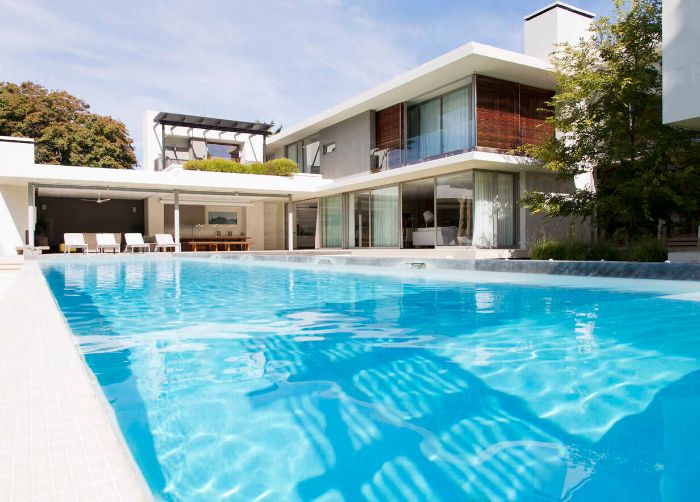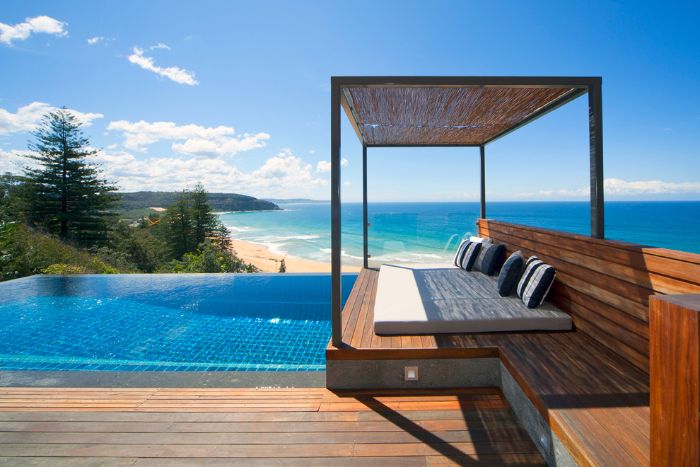 Small backyard pool ideas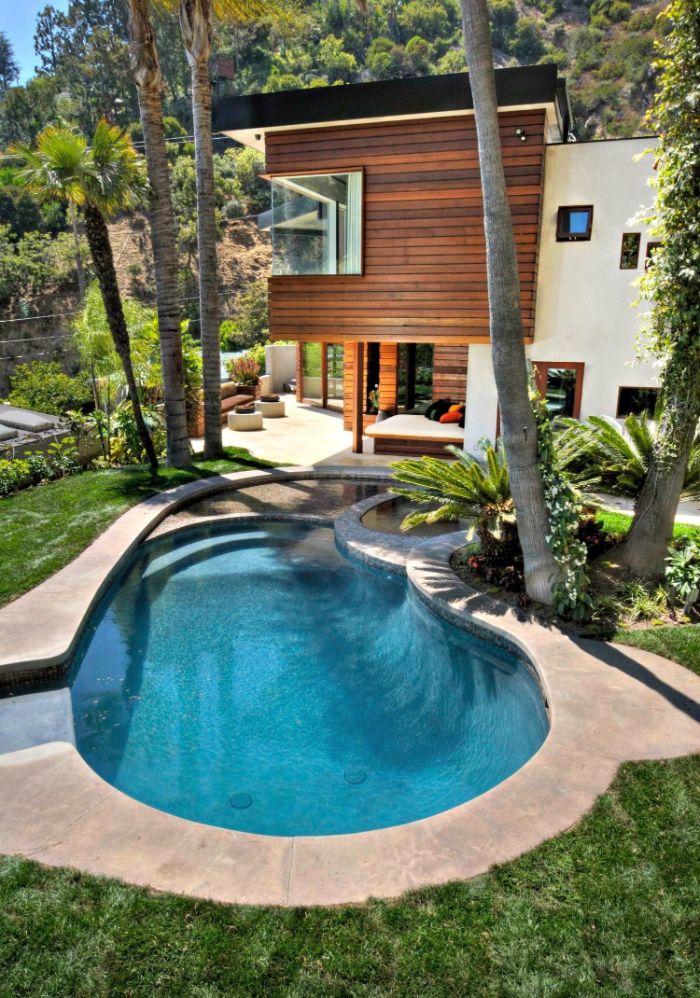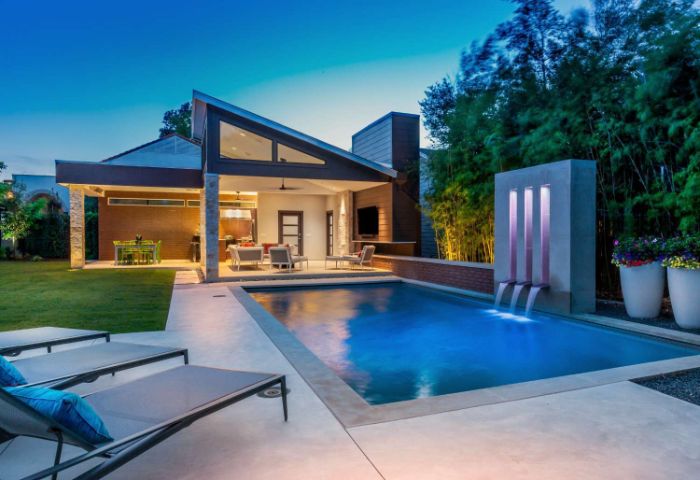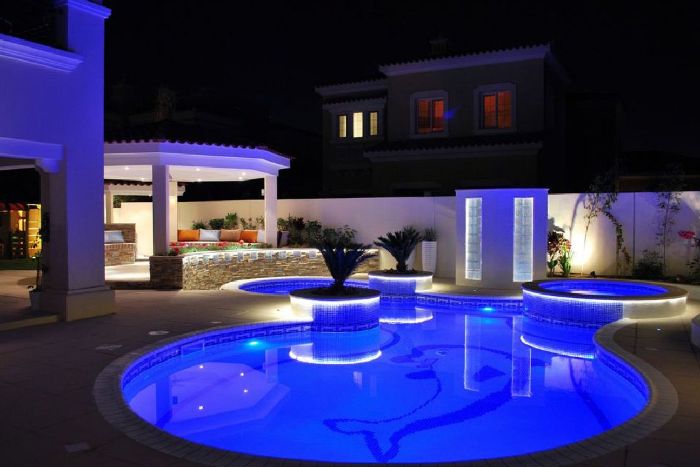 Above ground pool made to look like an inground one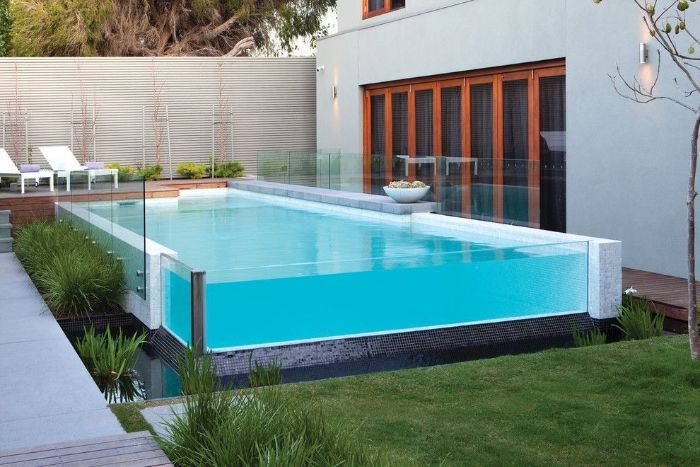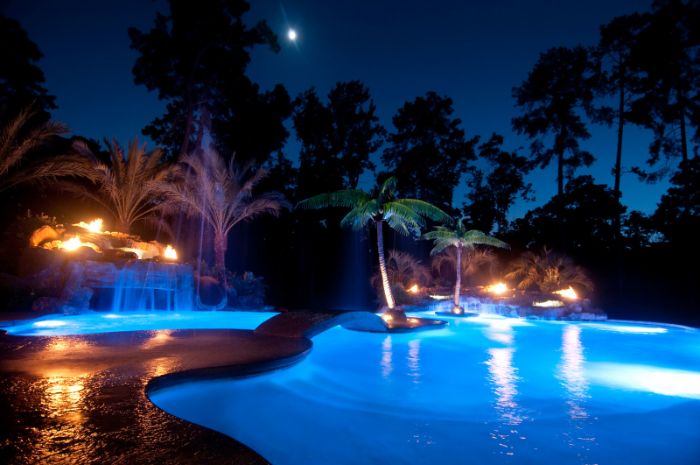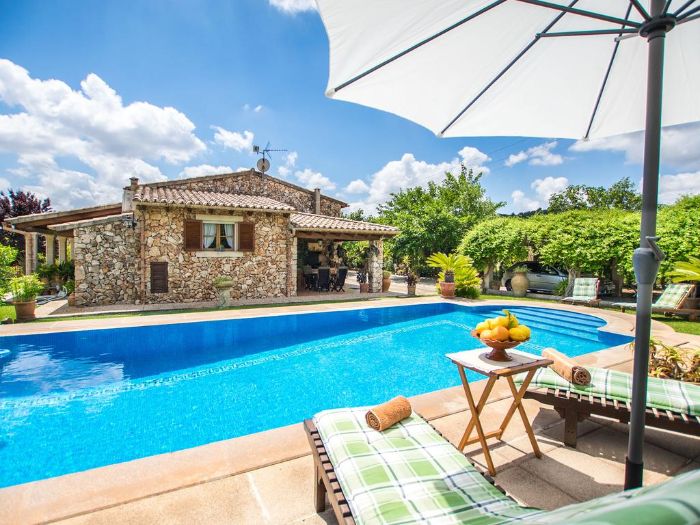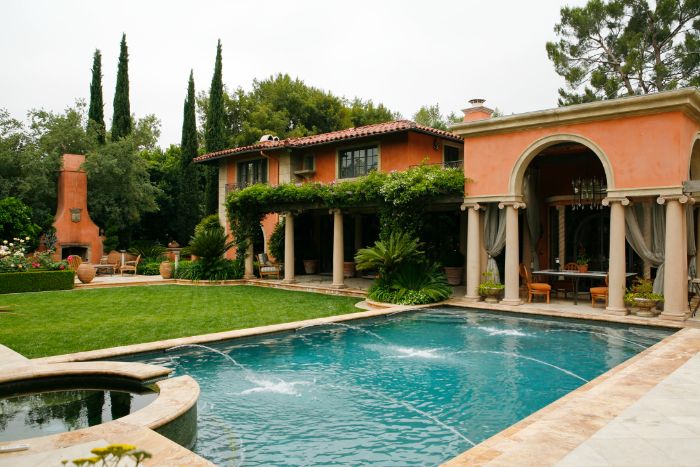 These mini fountains add so much elegance to the overall design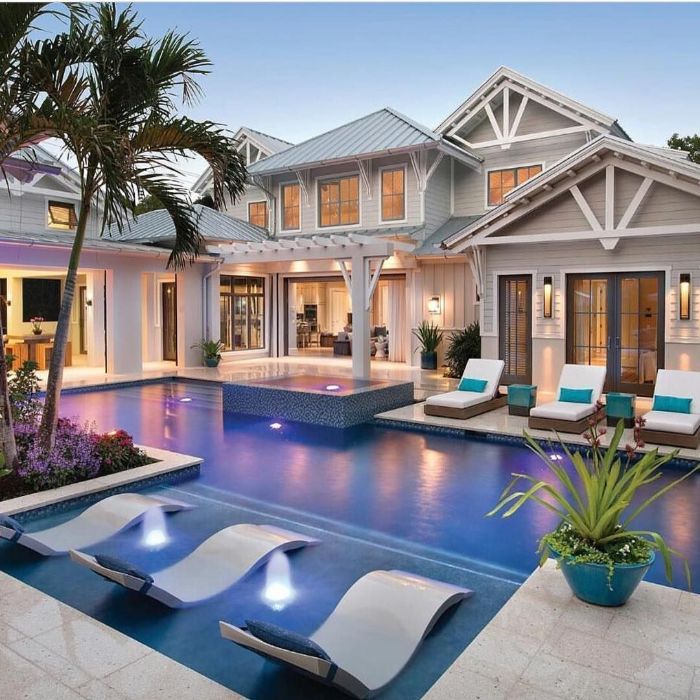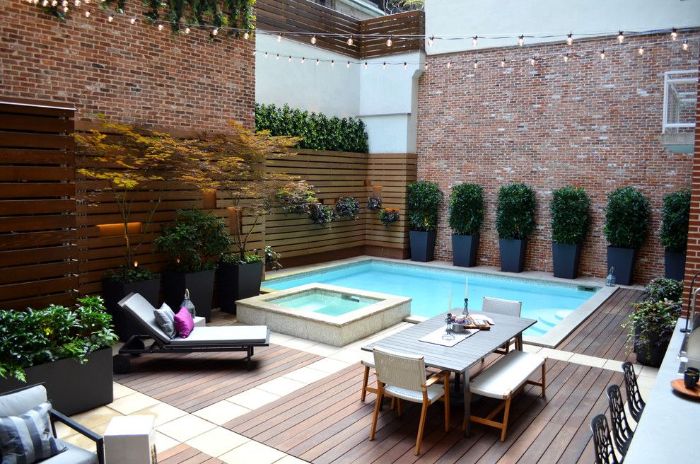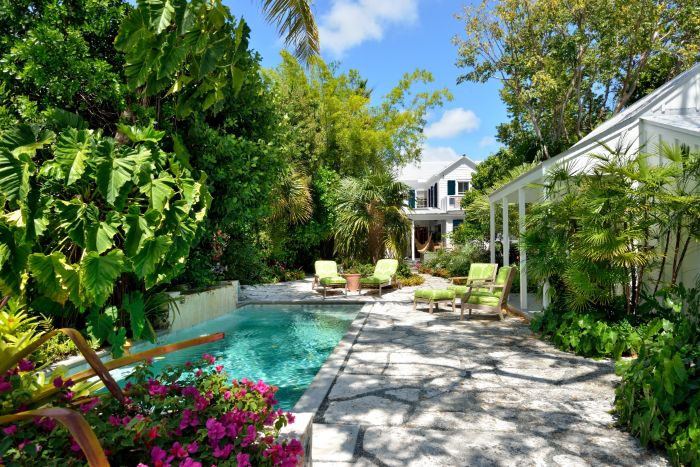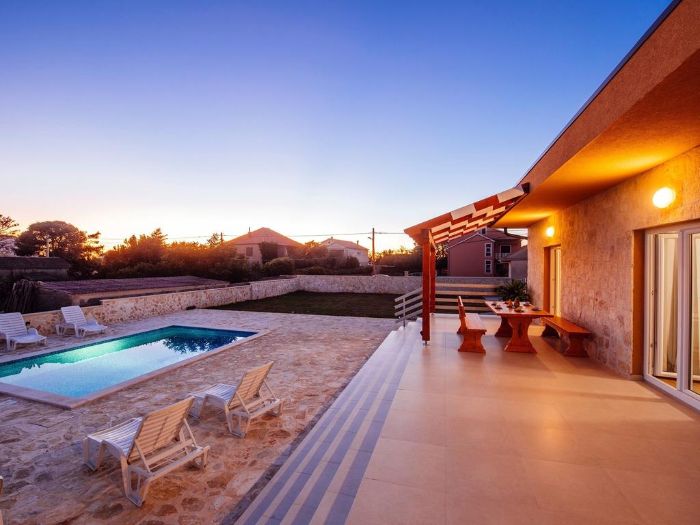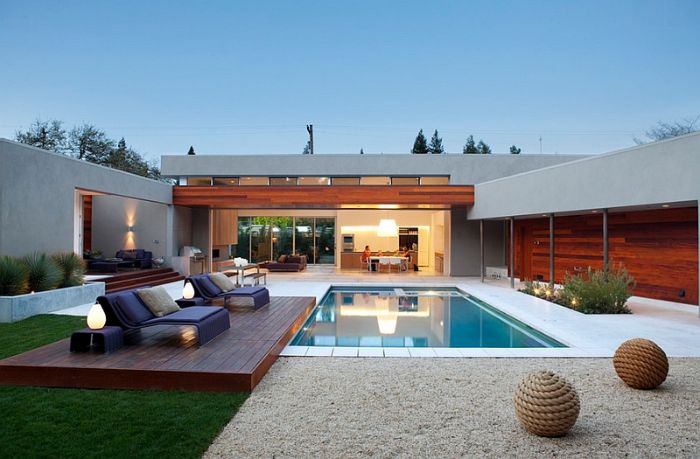 This one might be small, but it is super cute