The most iconic Prada bags: Never out of style
Thanks to celebrity street style and the 90s' resurgence, Prada bags are having a major comeback. And we completely understand the buzz. When it comes to bags, no one does it like Prada. This Italian fashion house has been creating leather handbags since 1913, and they have only gotten better and bolder with the years. Prada for women is what Lamborghini is for men – sleek, elegant, and forever in style! Keep on reading to find out what are the most iconic Prada bags you can invest in this season:
You can't say Prada without thinking of the iconic Galleria handbag! It is known for its boxy shape, which provides a lot of structure and room for bag necessities. Its clean and simplistic design makes this bag a staple in many women's wardrobes. The Galleria is water-resistant and extremely durable, which makes it the perfect Prada item to invest in. The bag comes with double top handles and a detachable shoulder strap- an amazing day-to-day Prada bag.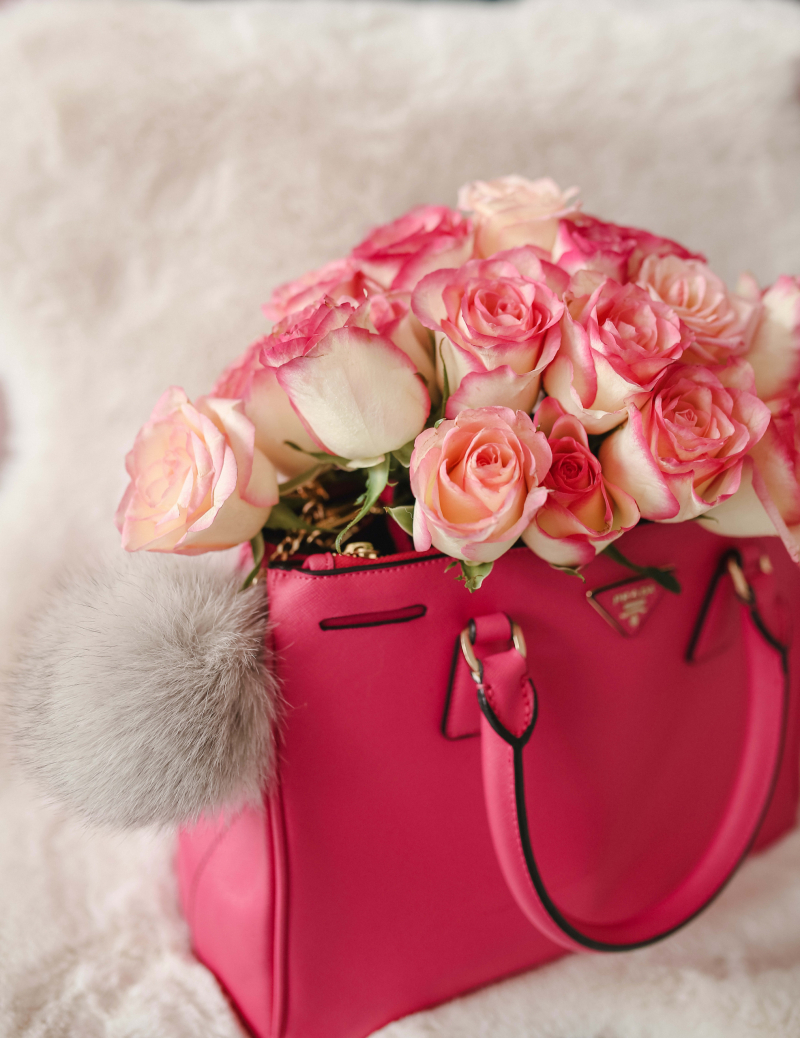 Re-edition Nylon Mini Bag
Nowadays, you cannot open Instagram without seeing the re-edition 2000 Nylon Mini Prada bag. Celebrities have been rocking this iconic mini bag since the 90s'. It has recently made a huge comeback due to its cute and compact size, and comfortable shoulder strap. Prada's Re-Edition initiative re-released some of the brand's most iconic bags from 2000, 2005, and 2006. The Nylon bag comes in a variety of bold colors, perfect for every mood.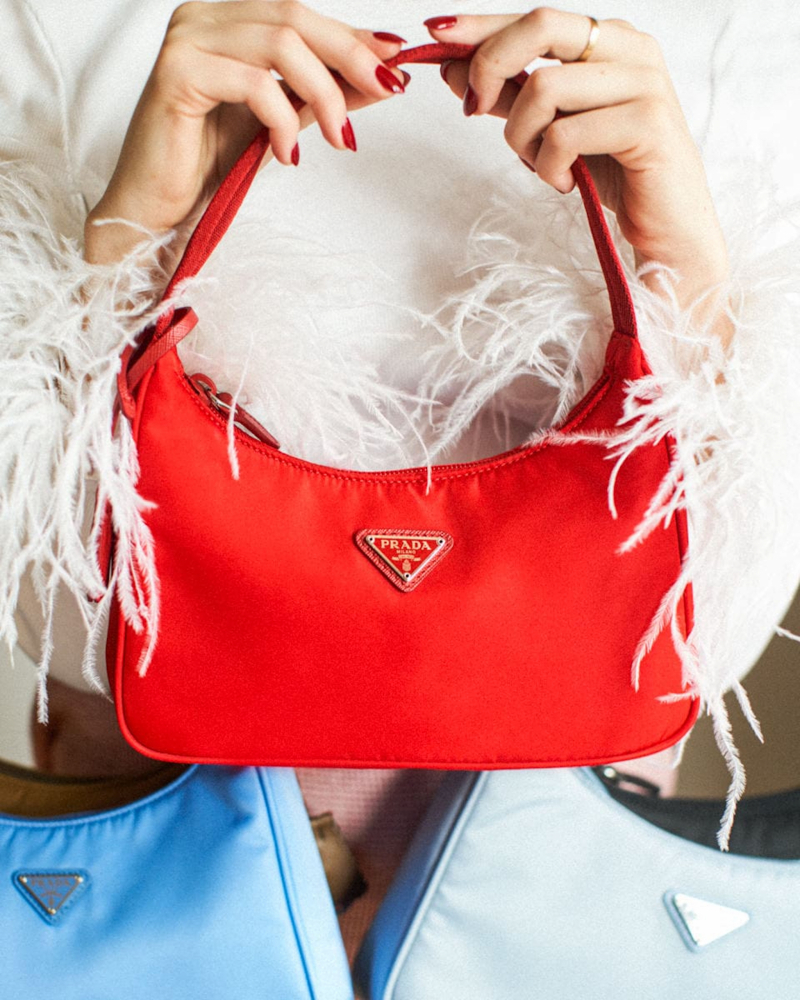 Nylon & Saffiano Leather Backpack
This list wouldn't be complete without mentioning the Nylon & Saffiano Leather Backpack. As Bianca from 10 Things I Hate About You once said: "I like my Skechers, but I love my Prada backpack". And what's not to love! This luxurious backpack combines fashion with functionality. The roomy size is perfect for traveling or those of you who love being over-prepared. If you are not a fan of handbags, then a Prada backpack is just the thing you need! What's more, nylon backpacks were introduced by Miuccia Prada herself, so you know they are worth the investment! These backpacks come in many different designs, but the most iconic one is probably the rucksack with drawstring closure and two front pockets.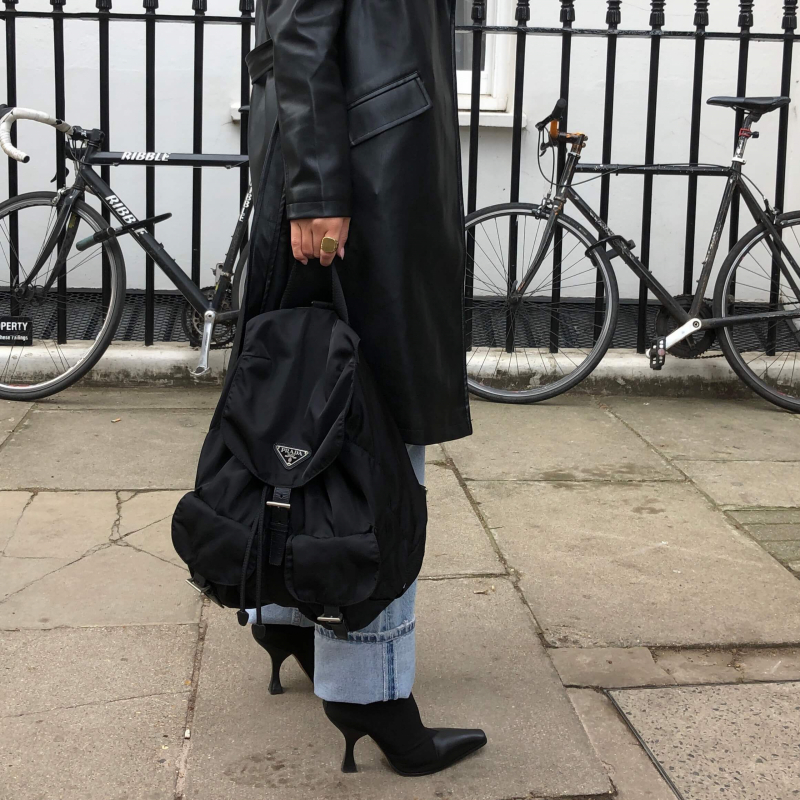 Prada Bowling Bag
The bowling bag made its iconic first appearance back in 2000. It quickly turned into a Prada classic, which perfectly fits into the newly awakened Y2K fashion trend. And yes, you have guessed correctly, the Prada Bowling Bag was actually inspired by the bowling bags of the 50s'! This bag provides good structures and lots of room for all your bag essentials. The iconic rounded silhouette and top handle can be seen and recognized from a mile away. So, if you are one of those people who cannot seem to fit everything they need in a bag but are mesmerized by the shoulder bags of the 90s'.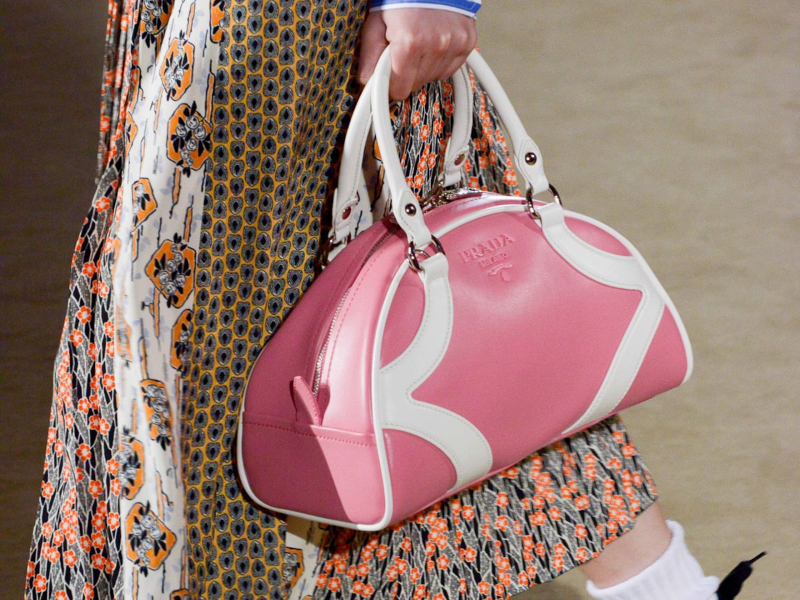 Prada Mini Bag
In 2022, the smallest bags will be making the biggest impact. The mini bag trend took the world by storm, and it hasn't stopped ever since. And luckily you can find all your Prada classics in a mini version! These bags are perfect for those of you who are always on the move and cannot be bothered with a big purse. Moreover, there isn't a better bag to bring to a clubbing night than a mini one! Sure, you can only fit your phone, keys, and credit cards, but that's all you will need for a wild night out. If you still to fit a couple more things, just opt for the classics like a Mini Galleria tote.