Prom Dresses – Choosing The Right One For You
Prom is a very important event in every teen girl's life, and preparing for it can take weeks or even months! There are so many things to think about – choosing an appropriate hairstyle and makeup, finding the right shoes, and – above all – picking the perfect dress. Ideally, your outfit should reflect your personality and make you to feel like a princess. After all, in order to be able to have fun and make some happy memories, it is essential that you feel beautiful and confident! However, the market is over-saturated with prom dresses in all shapes and forms, so finding the one that's right for you might seem like a daunting task. Luckily, we are here to help! In this article you will find some great tips and ideas on choosing a dress that is just as unique as you!
So many prom dresses! Which one is the right for you?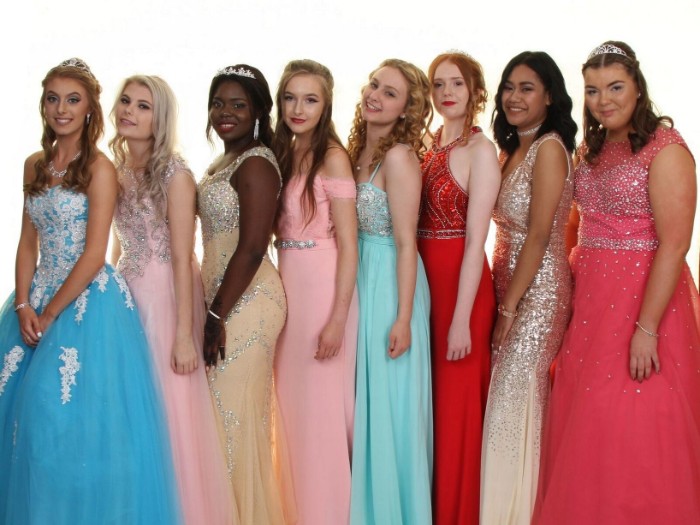 Choosing the right style One of the most important factors to consider when choosing a prom dress is your body shape. You should always make sure that the outfit you decide on underlines your best qualities. If you have a pear-shaped figure, for example, we advise you to opt for a design with an accent on the upper body. Strapless maxi dresses or gowns with a plunging neckline are excellent options for you. Ladies with an apple-like figure, on the other hand, should ideally go for A-line dresses, or designs featuring an empire waistline. Slender girls who don't have strongly pronounced curves will look stunning in gowns featuring an asymmetric neckline, a side slit or a belt, as these features create more volume. As for those lucky enough to have an hourglass figure – you can choose pretty much any dress you like! Show off your perfect curves with a body-hugging design or an exquisite strapless gown. If you have a petite figure, opt for a shorter dress, as it will make you look taller. Ditch bulky designs in favor of minimalistic, classy and chic pieces. Curvy ladies will look stunning in maxi A-line des igns, like these gorgeous plus size prom dresses from JJ's House.
Look gorgeous and confident!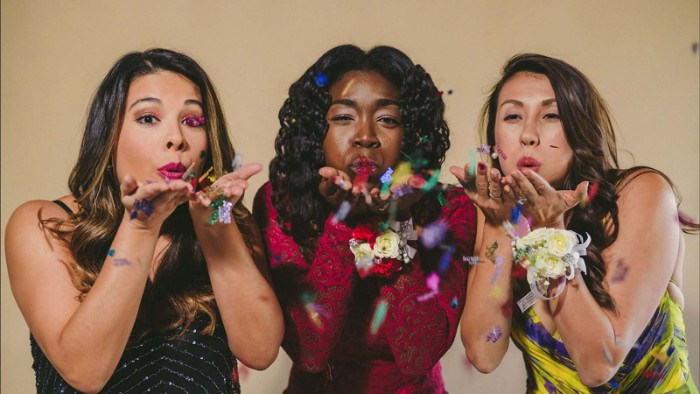 Picking a color Once you have selected the right dress style, it's time to choose a color. If you are feeling unsure and would like to avoid risks, we recommend sticking to the classics. Black, navy blue, burgundy silver, cream, and blush are timeless choices that always look chic. However, if you are feeling adventurous, why not opt for something more vibrant? Yellow, turquoise, and multicolored gowns are a huge hit at the moment, and are certain to get you noticed!
This gorgeous red gown is one of our favorite prom dresses

Useful Tips If you are still not sure what prom dress to go for, we have some additional tips to help you decide:
Long gowns with trailing hems look really beautiful and princess-like, but bear in mind that they are not very comfortable to walk or dance in. If you are planning on busting some moves, you may want to consider getting a shorter dress.
If you have a long neck, it is best to avoid outfits featuring a plunging neckline, as this will make it seem even more pronounced.
Ladies who have chosen a strapless dress must ensure that the top part fits very well – even a small slip can lead to a disaster! Ideally, wear a bandeau bralette underneath, in order to prevent any possible wardrobe malfunctions.
It might sound obvious, but don't underestimate shoes! The dress might be the most important part of your outfit, but you mustn't forget that you'll be spending most of the night on your feet. Your heels must be comfy as well as chic!
Whatever style you decide to choose, make comfort your priority. If you feel great you will look great too!
Above all – have fun!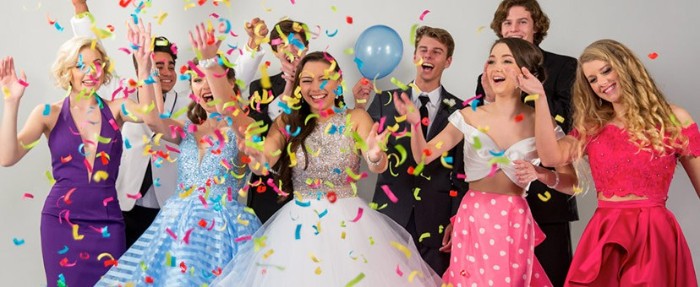 We hope that you have enjoyed our article! Check out our Fashion Section for more great style tips and ideas.