Boho Style – Chic Outfits With Romantic Vintage Charm
The playful and romantic boho style is perfect for free-spirited souls partial to feminine, vintage clothing. Since is combines vintage hippie aesthetics with sophisticated contemporary fashion elements, this versatile look is both carefree and stylish. As a result, boho clothing and accessories have become immensely popular among celebrities and style icons in the past decade. If you would also like to try this eye-catching trend, you have come to the right place. We have selected over 50 unique and romantic looks that are sure to get you noticed. In edition, we have all the boho information you need, including descriptions of different sub-styles, styling tips, and much more.
Free-flowing, embroidered white dresses are an essential boho style look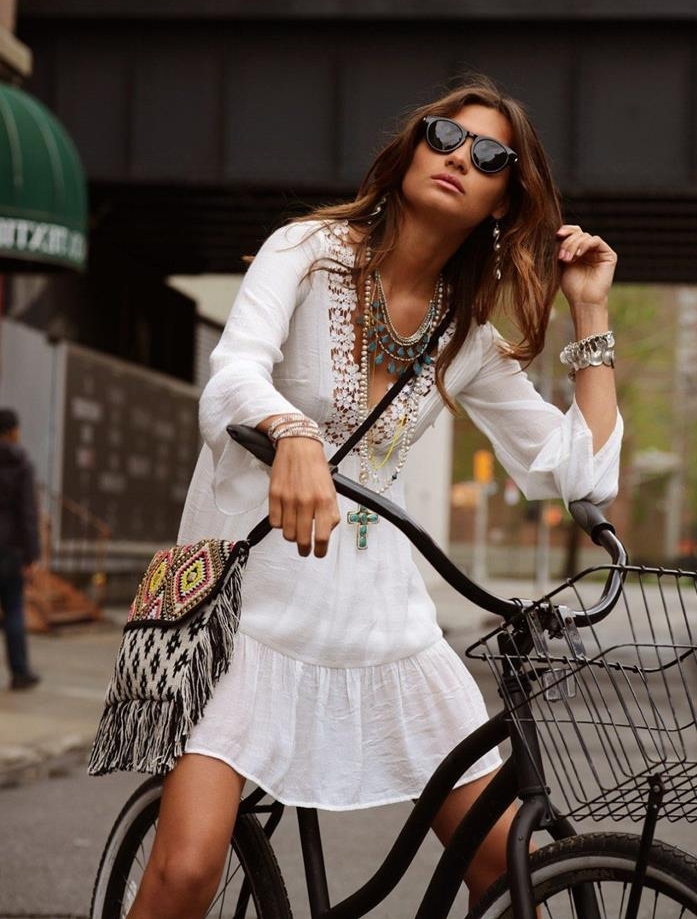 First things first – what exactly is "boho style"?
The word boho is an abbreviation of "bohemian homeless," a term originally used to describe refugees and travelers in general, and the Roma people in particular. As the centuries progressed, boho became a synonym for well-travelled and free-spirited individuals, with artistic tendencies and out-of-the-box way of thinking.
Although bohemian elements entered the world of fashion with the rise of hippie culture in the 1960s, it took over 40 years for the look to reach mainstream popularity, largely thanks to UK celebrities such as Sienna Miller and Kate Moss. In 2004 Miller visited the Glastonbury Festival wearing a frilly black mini dress combined with a wide vintage leather belt and boots. Her effortlessly chic look gathered loads of media attention and, before long, interest in boho chic items skyrocketed. Kate Moss helped the trend grow even further by incorporating bohemian elements in her own clothing line, which sold like hotcakes. Soon everyone who was someone sported floral maxi dresses, vintage lace, and tasseled leather accessories. Meanwhile, Mary-Kate and Ashley Olsen popularized the look in the United States, frequently appearing with floral lace maxi dresses and embroidered vests.
Lace is an essential element in the perfect bohemian look!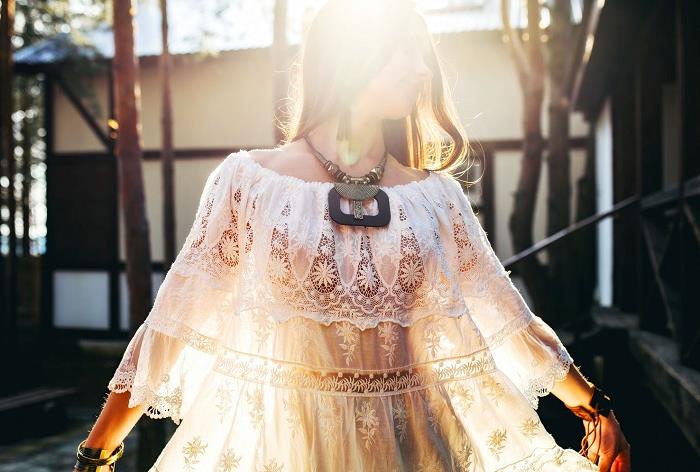 Boho style varieties
Like many other looks, boho has a wide assortment of sub-styles. One of the major one is country boho, characterized by the combination of maxi dresses with studded leather belts, cowboy boots, embroidered jackets and other items associated with countryside living. Grunge boho (also called ashcan chic), is also a very popular look. Favored by Mary-Kate Olsen, it features voluminous antique lace dresses, oversized vintage coats and scarves, and ripped fabrics. This style is especially effective when paired with tousled hair and smoky or dark eye make up. Bourgeois boho (sometimes abbreviated as bobo) is another mainstream favorite. Understated and subtly chic, it combines second-hand finds with luxurious designer items for the ultimate best-of-both-worlds-bohemian look.
There are many other boho combinations you can try.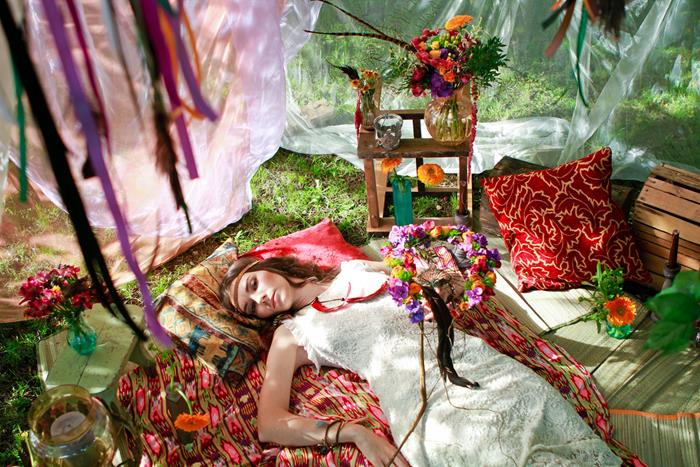 Essential boho style items and accessories
When it comes to key boho items, you cannot underestimate the importance of maxi dresses and skirts. Floaty and feminine, they are not only chic but also comfortable and give you a soft, romantic look. Opt for a long white lace dress or a maxi skirt with frills and embroidery. Or, if you prefer short models, choose those with bright floral or oriental patterns. Fans of denim should pick distressed items, with rips and patches. Leather accessories are another boho style staple. Brown suede boots with tassels, a weathered biker jacket with studs, and a vintage embroidered bag will add the perfect finishing touches to your bohemian look.
Chunky tribal jewelry is a great addition to any boho outfit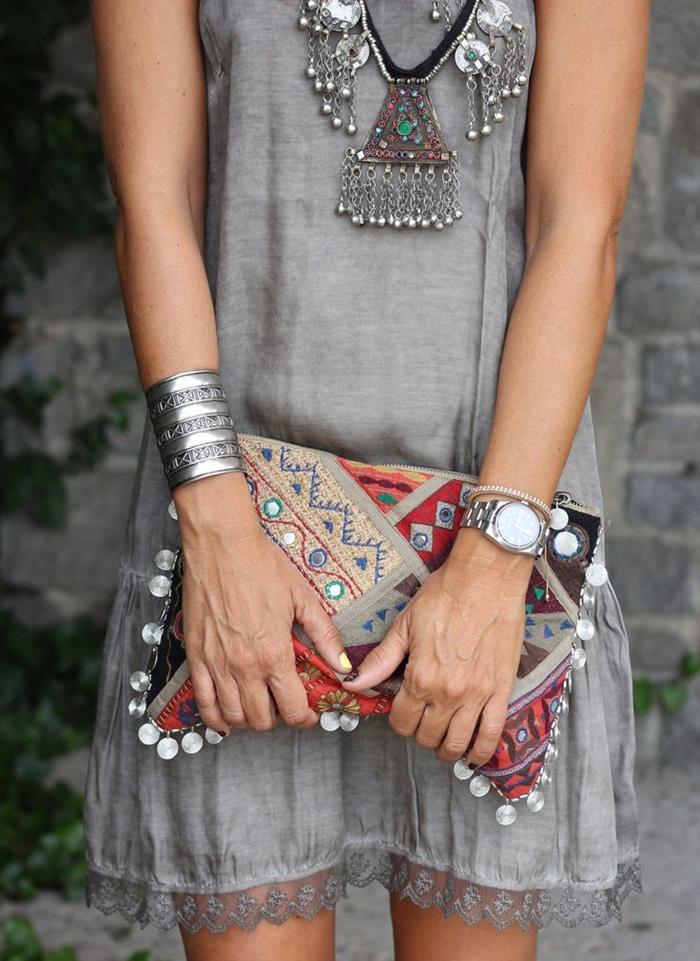 A short and comprehensive video, outlining the basic principles of the boho style:
Looking for boho style ideas? We have over 50 amazing styles to inspire you!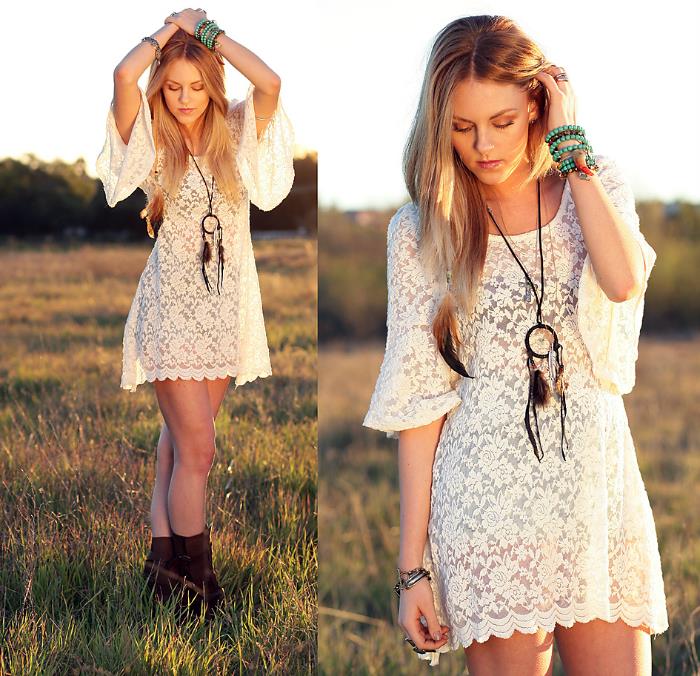 Boho chic with a military twist!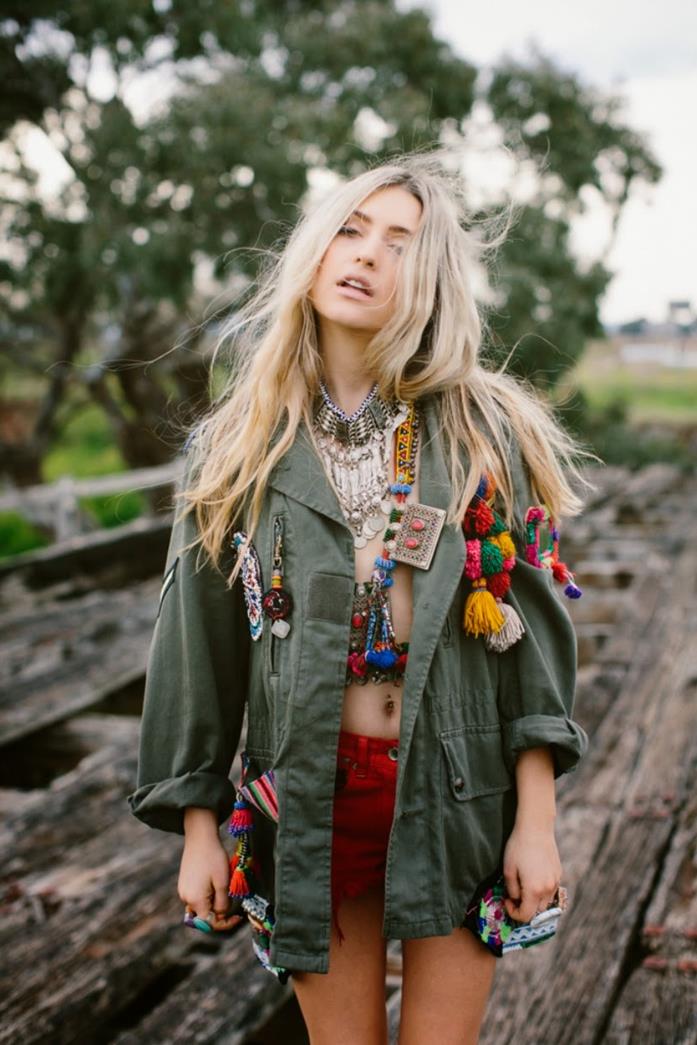 Boho Goth? Why not!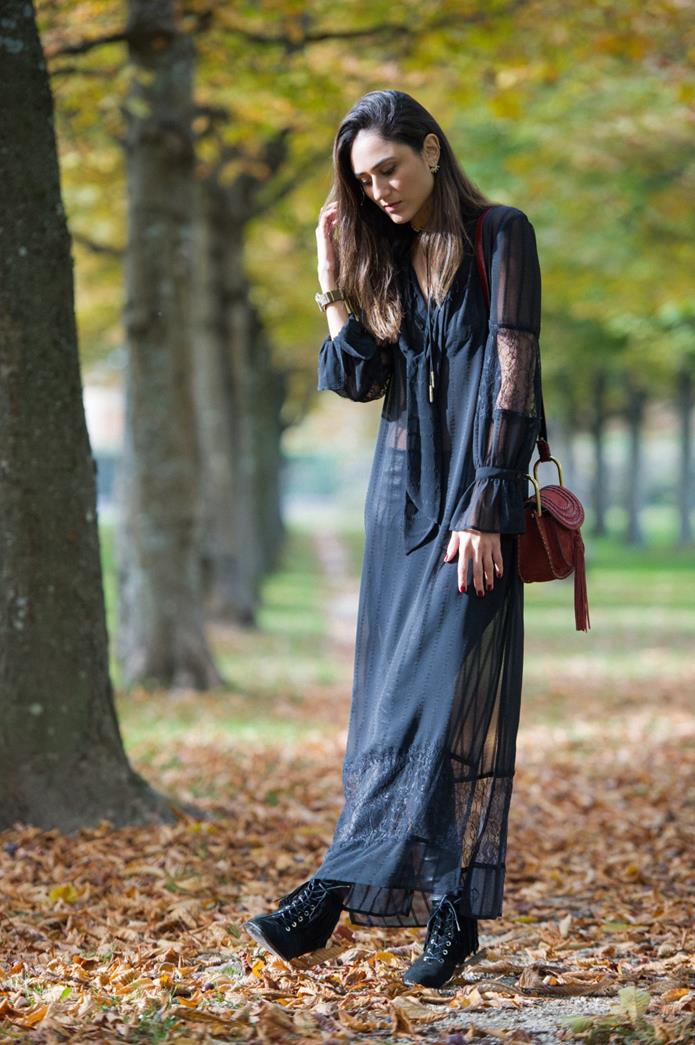 We love this gorgeous lace maxi dress!
Playful and chic – a great example of a country boho outfit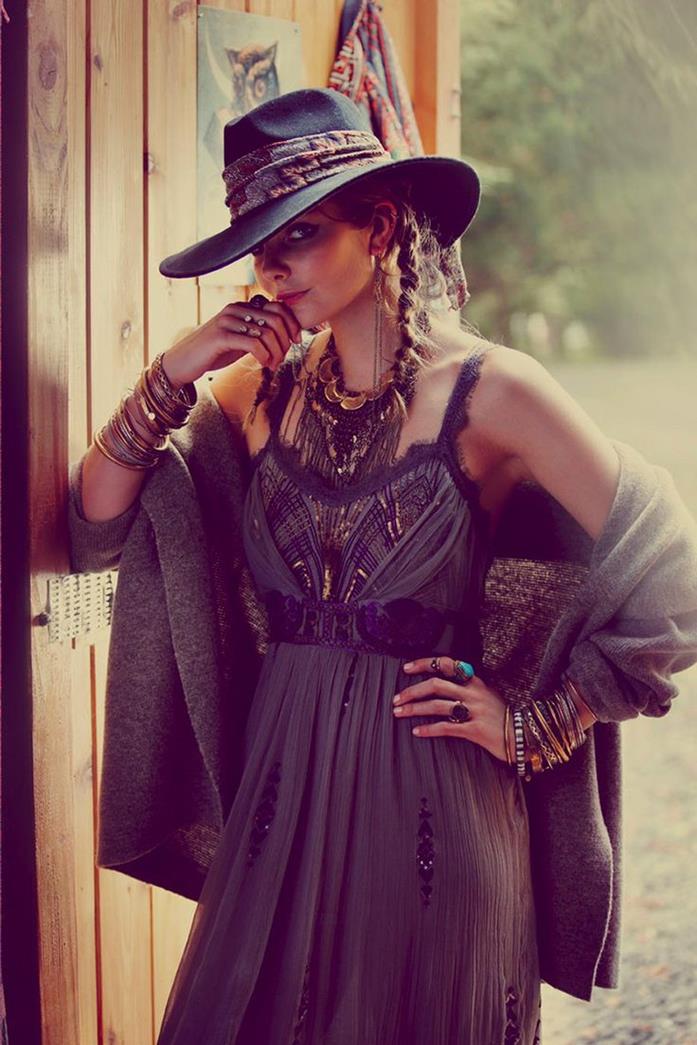 Soft, romantic, feminine – the perfect blend of vintage class and contemporary chic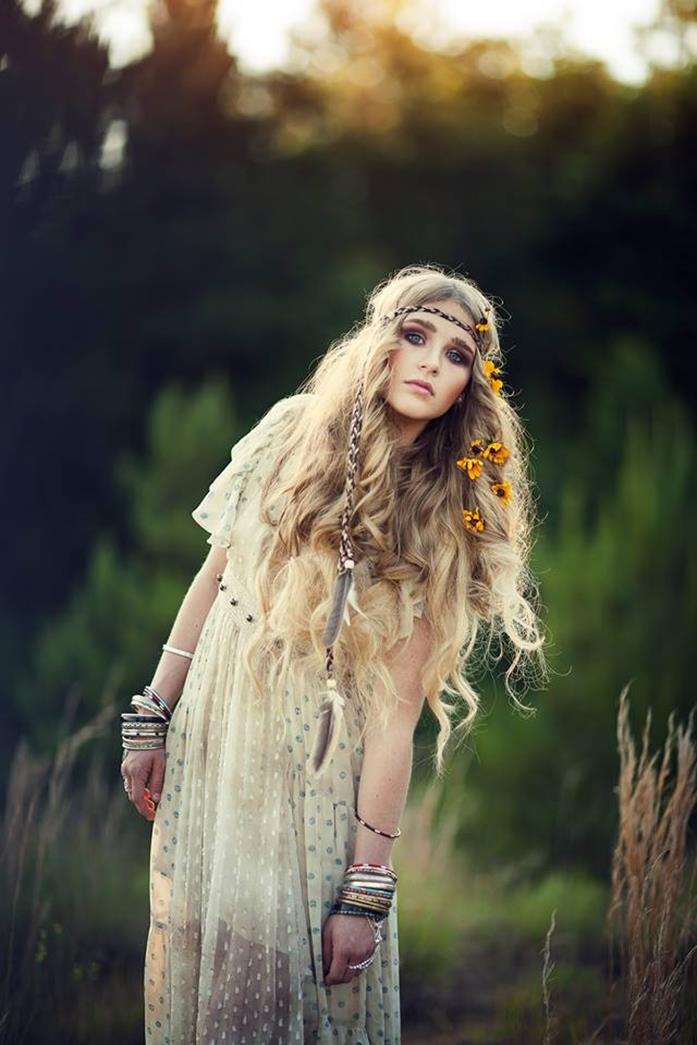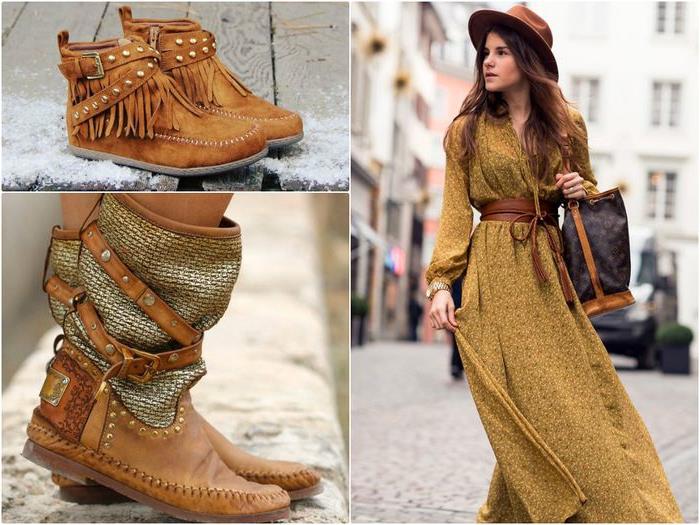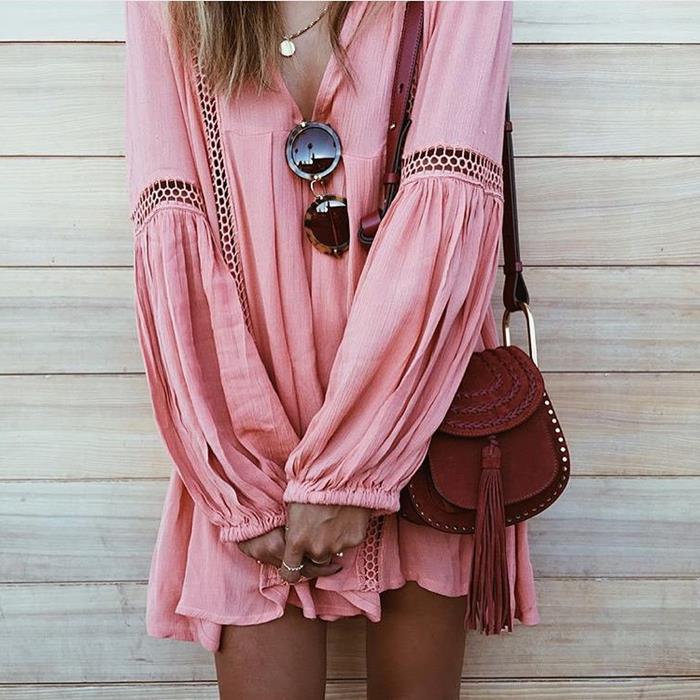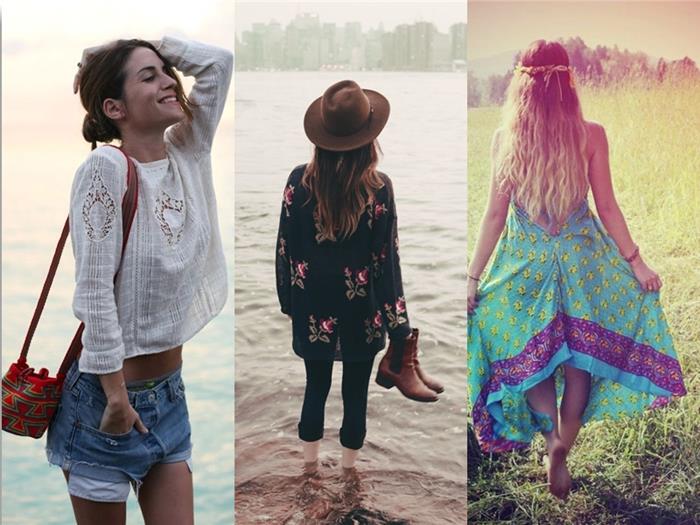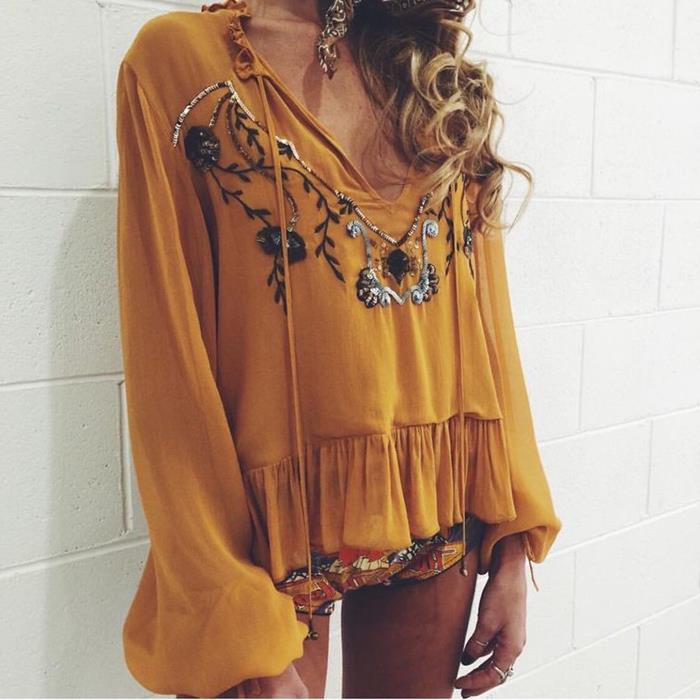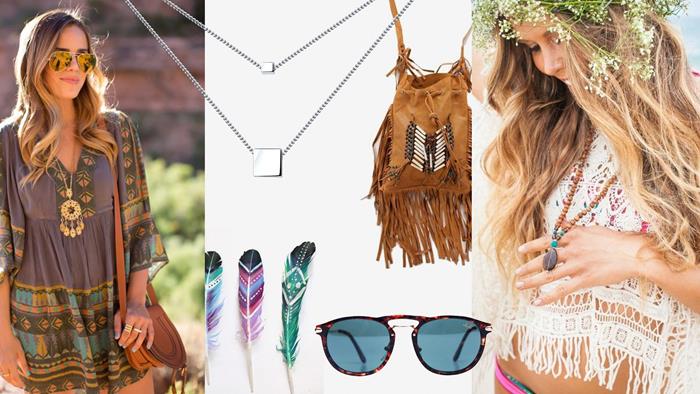 Boho is the ideal style for creative and free-spirited adventurers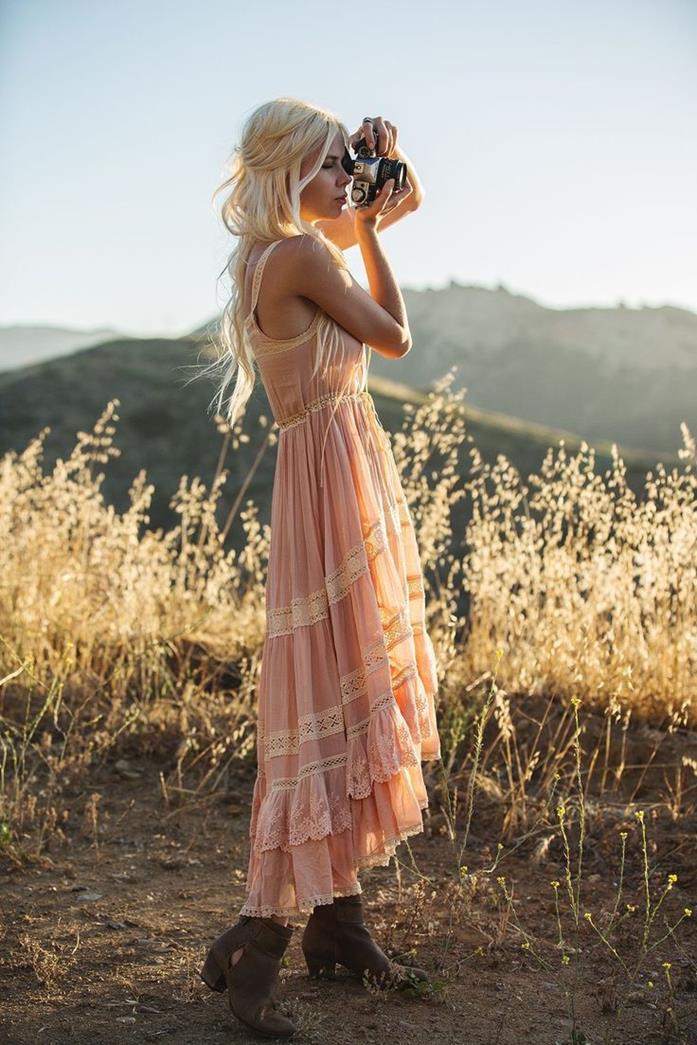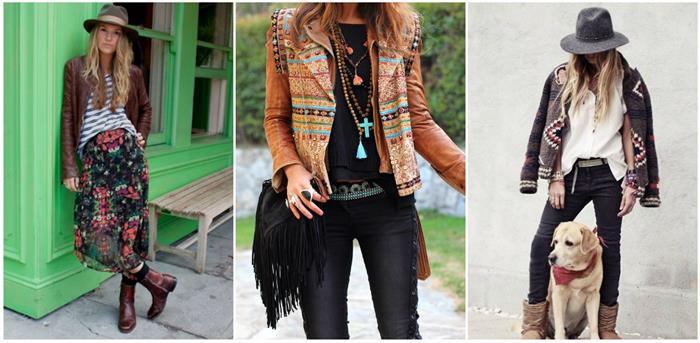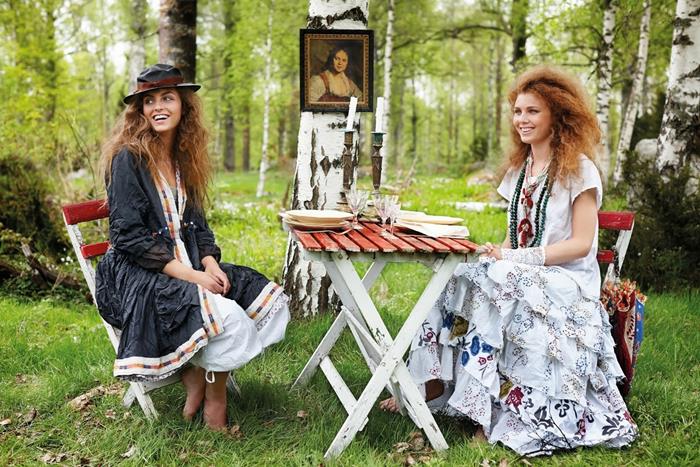 Maxi dresses are great for all body shapes…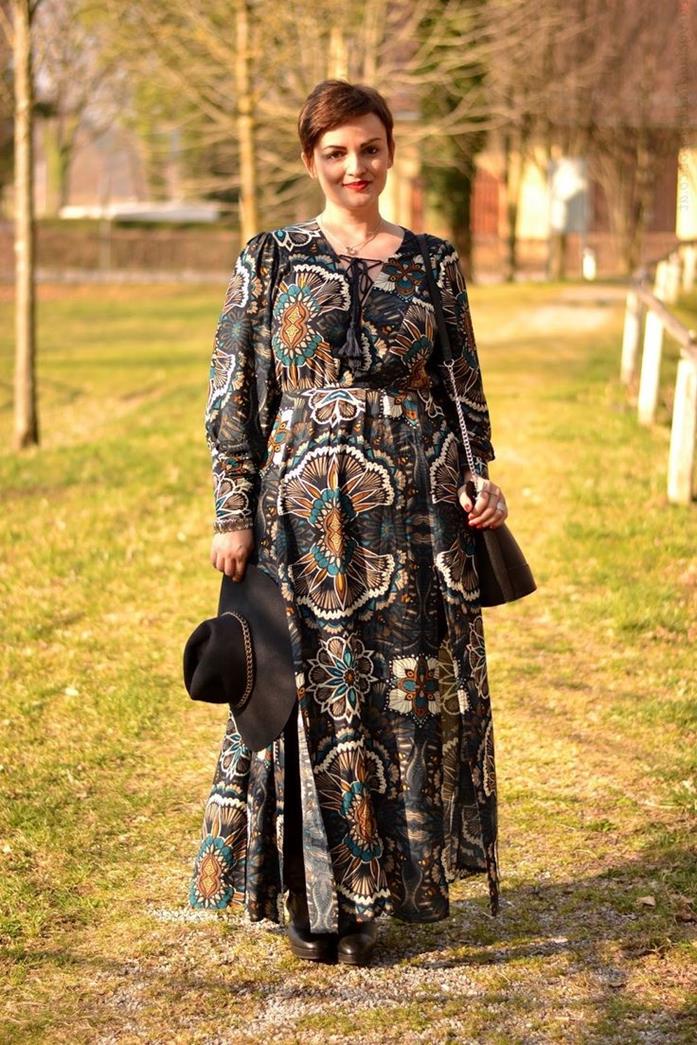 …and all ages!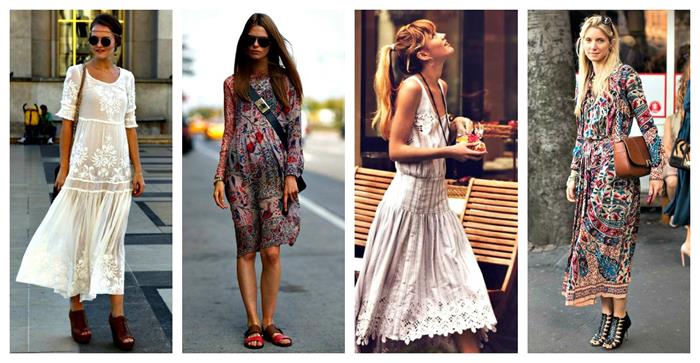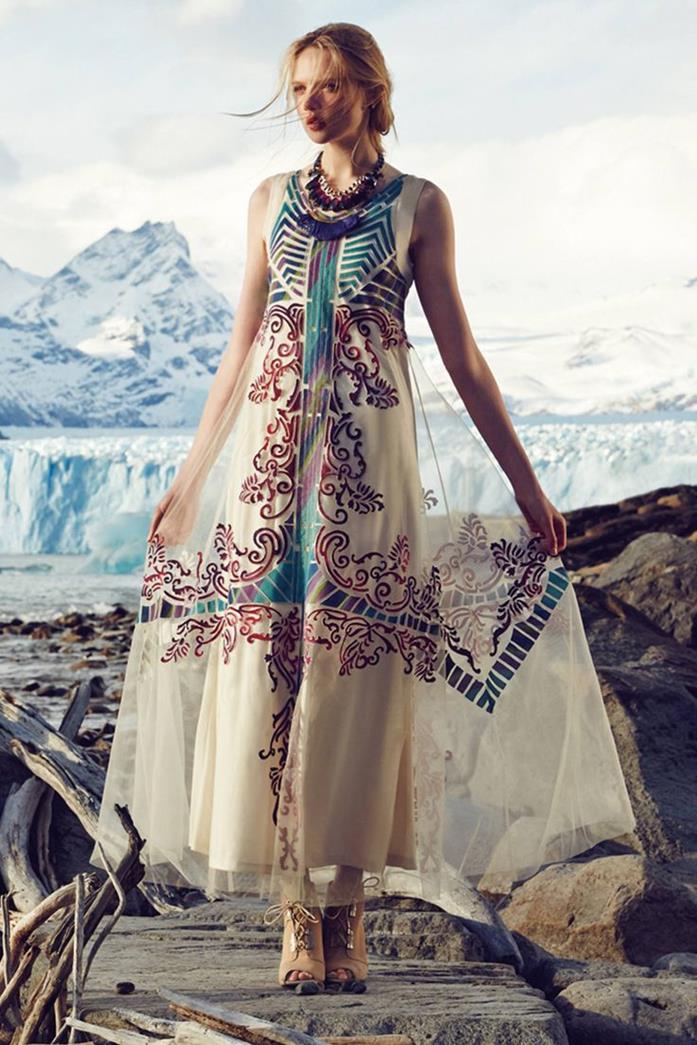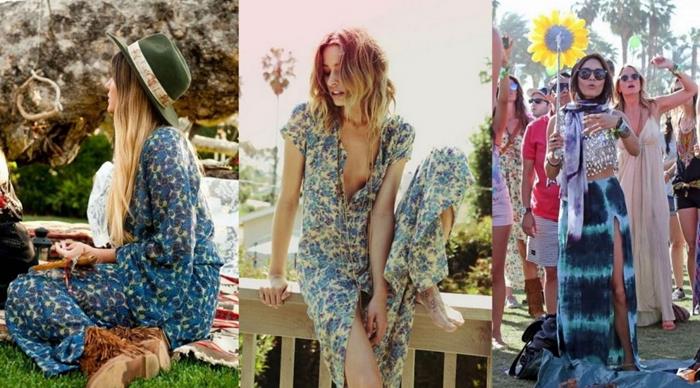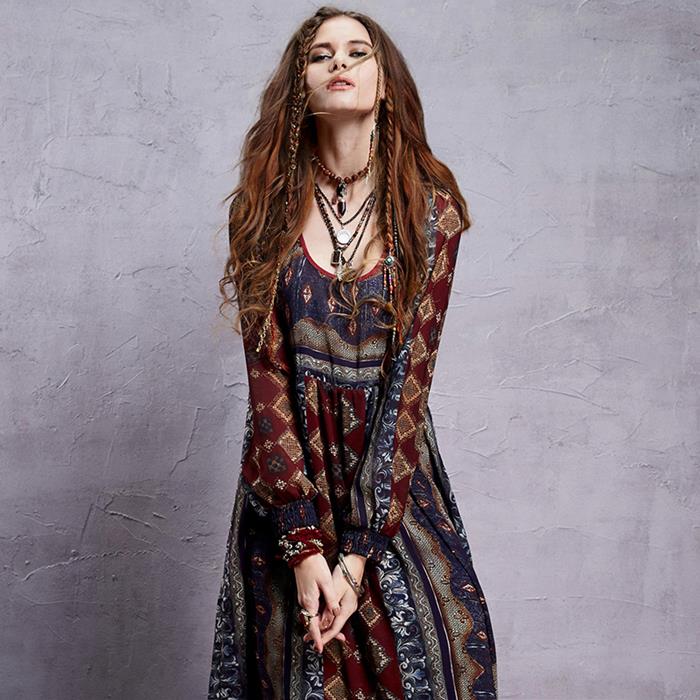 Boho style ideas for every season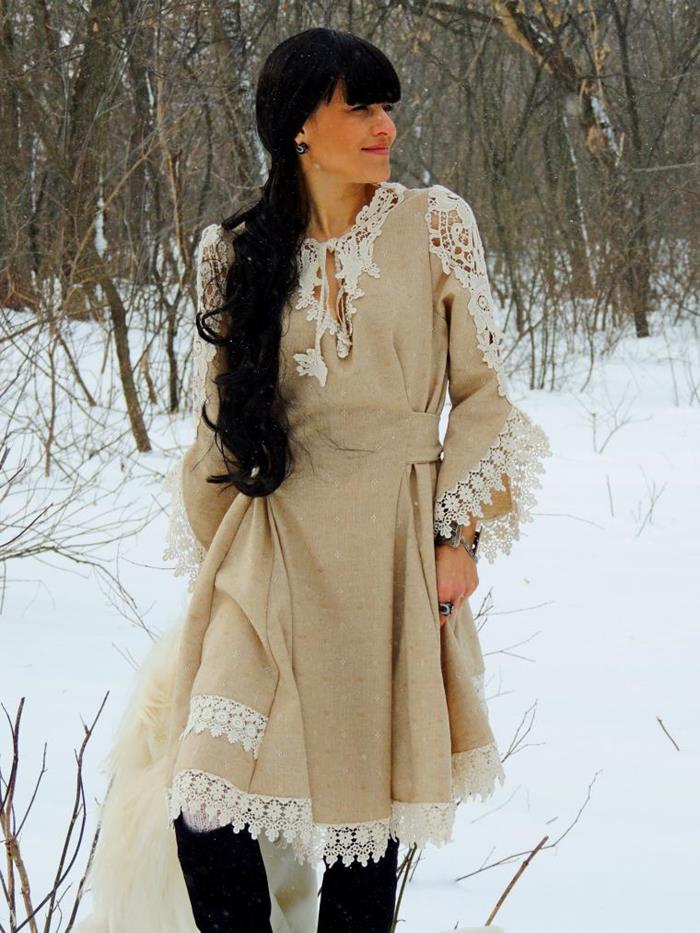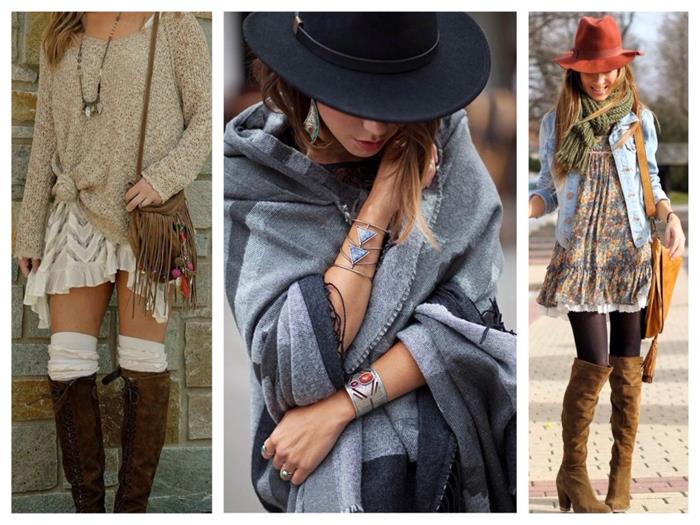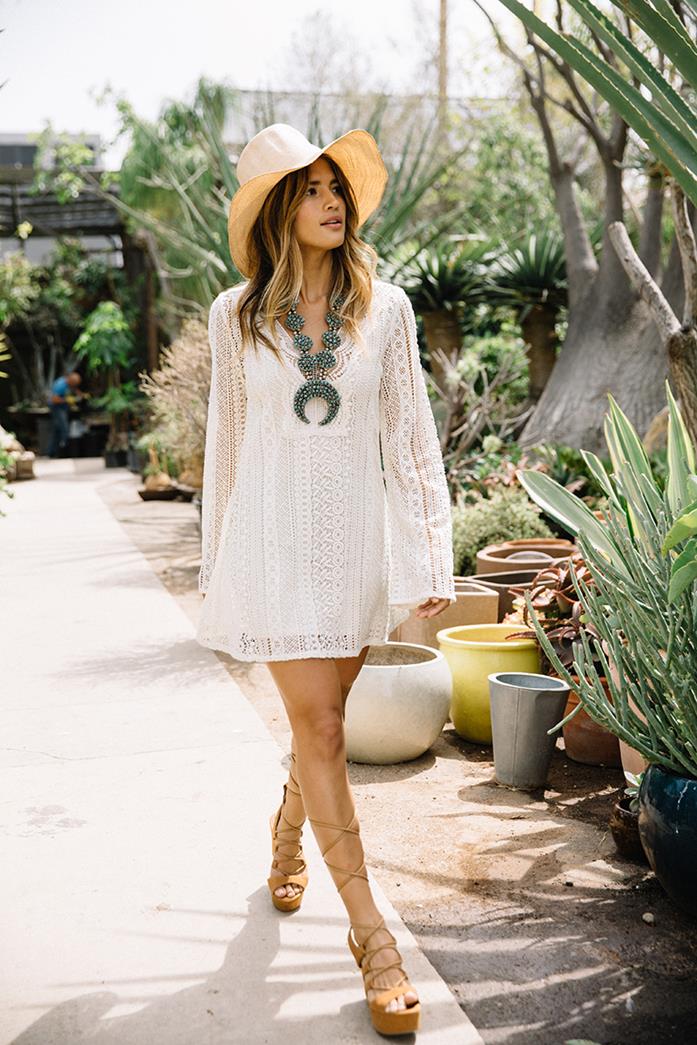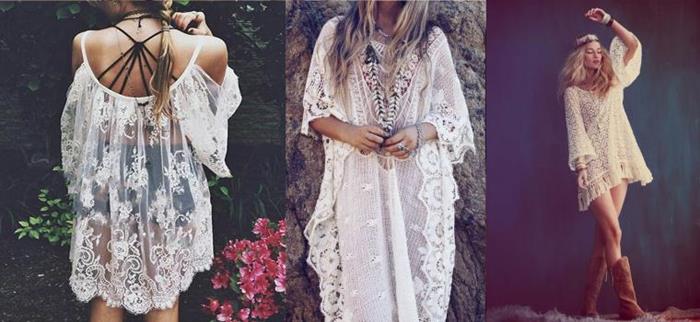 Awaken your inner traveller!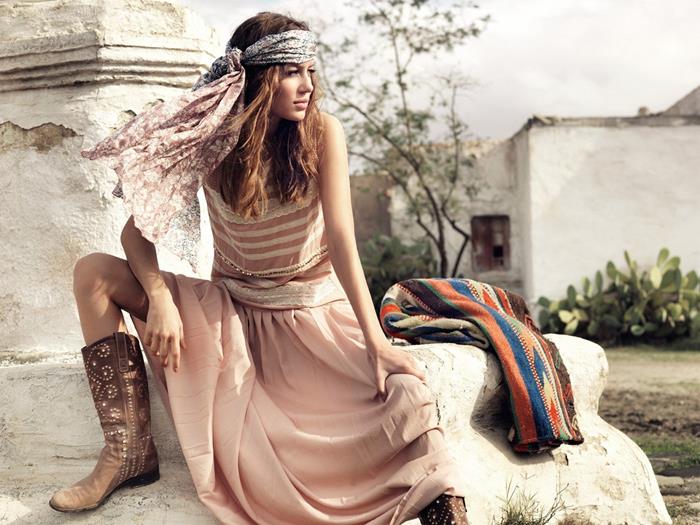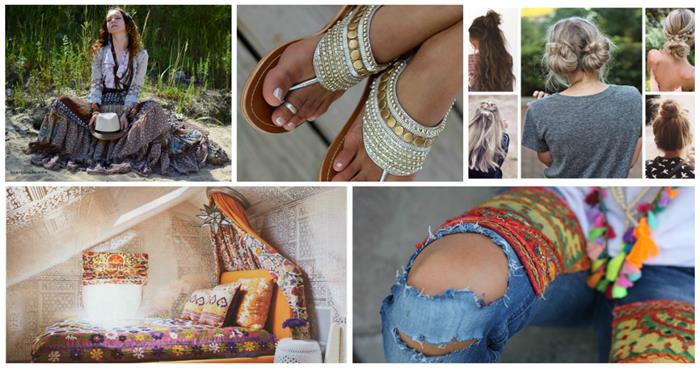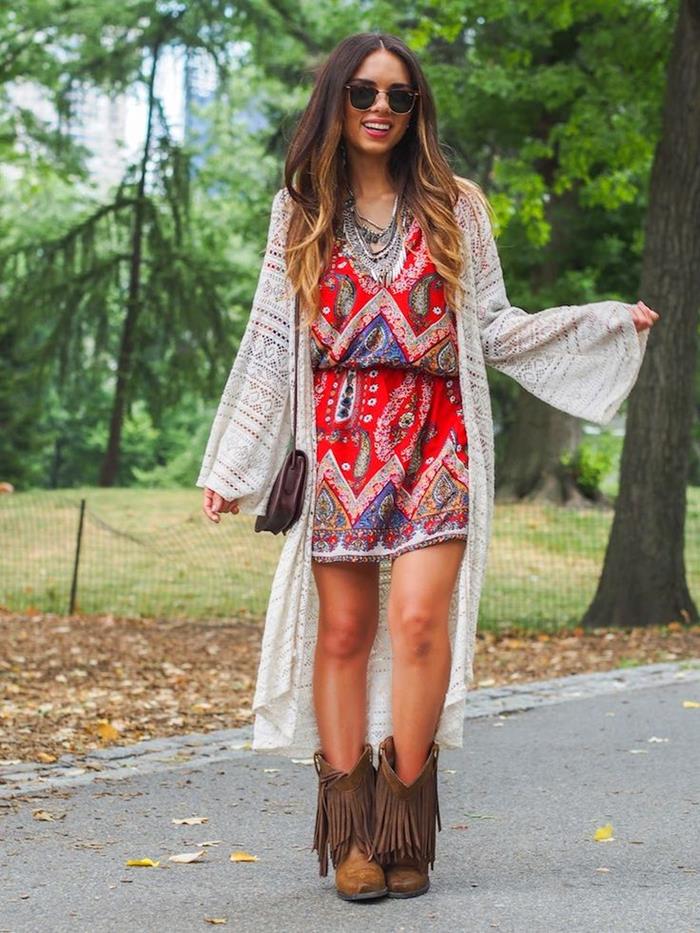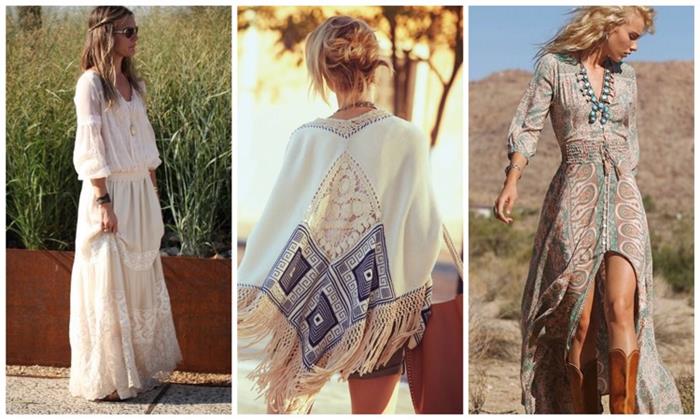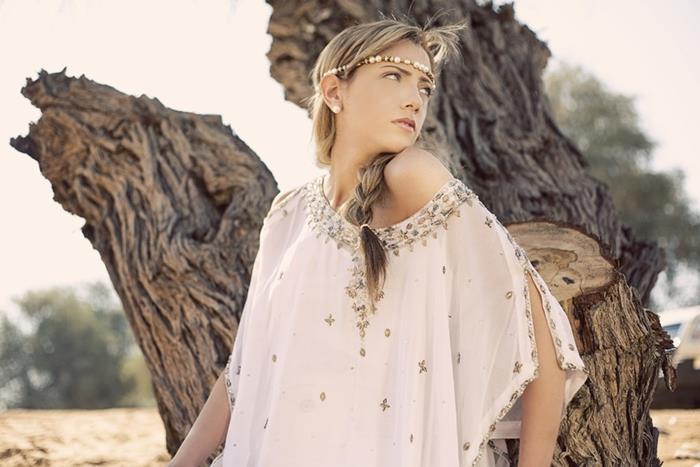 Soft and romantic or edgy and rebellious? You decide!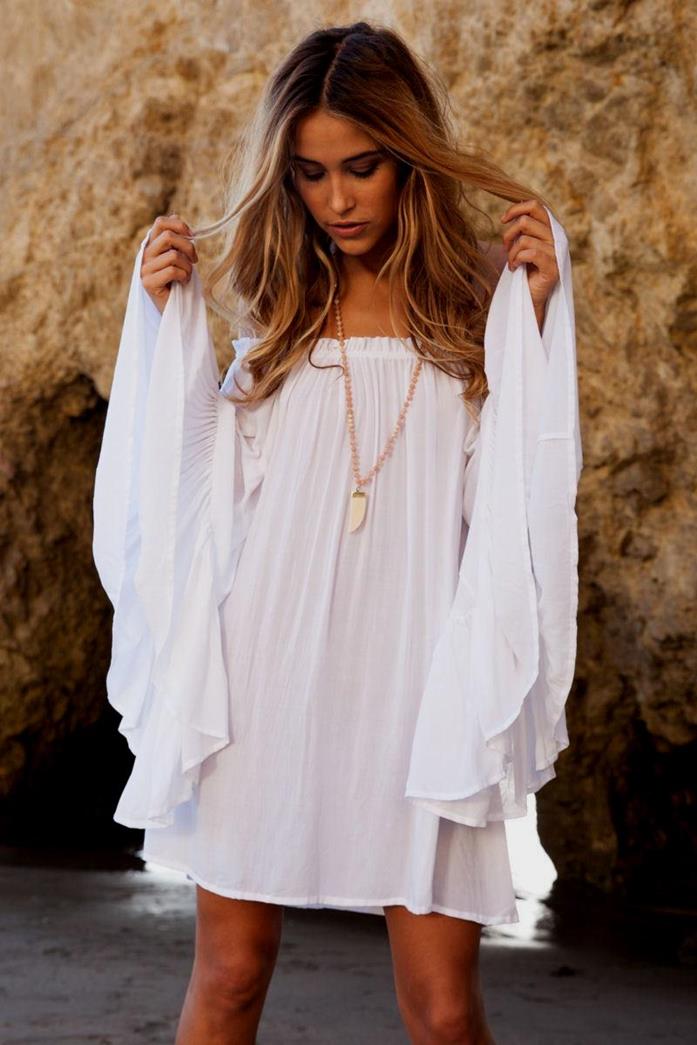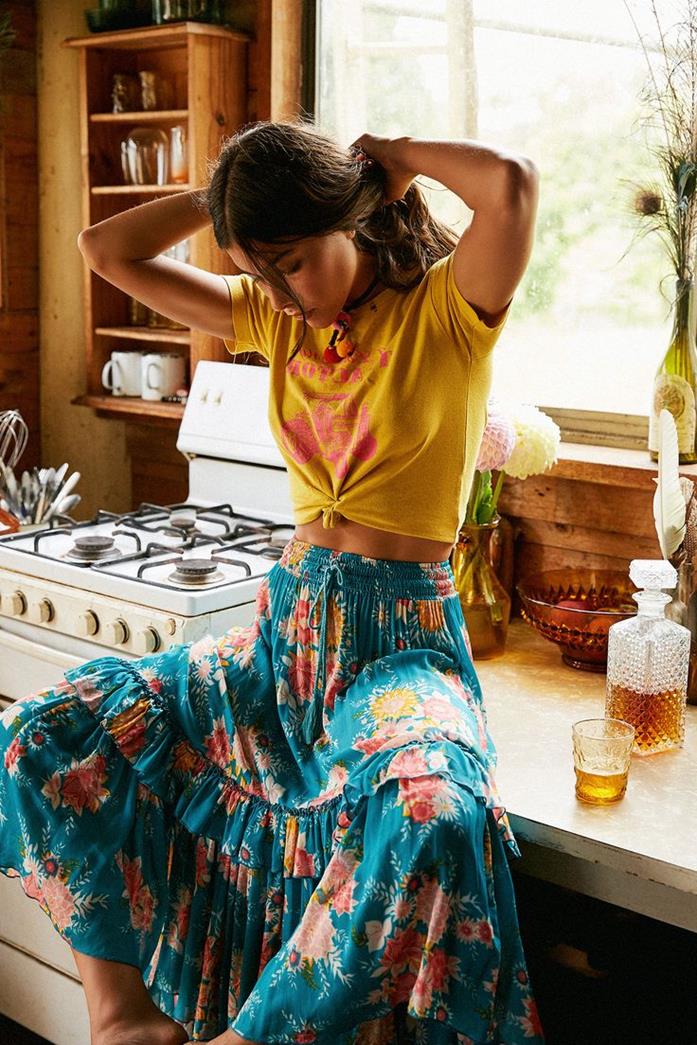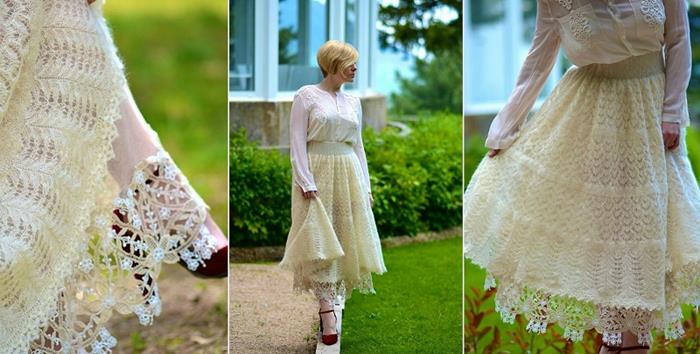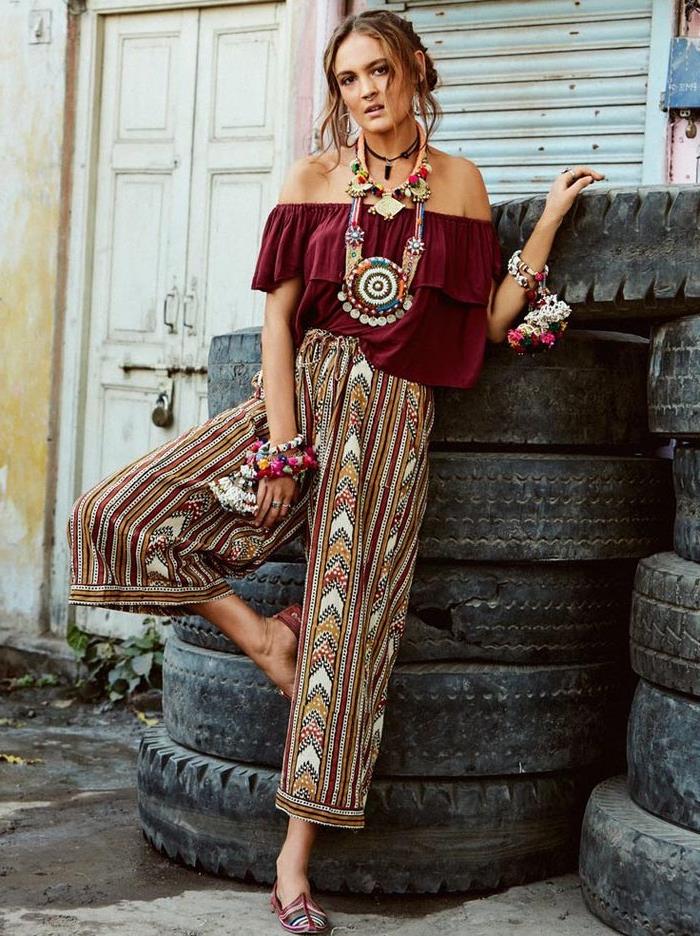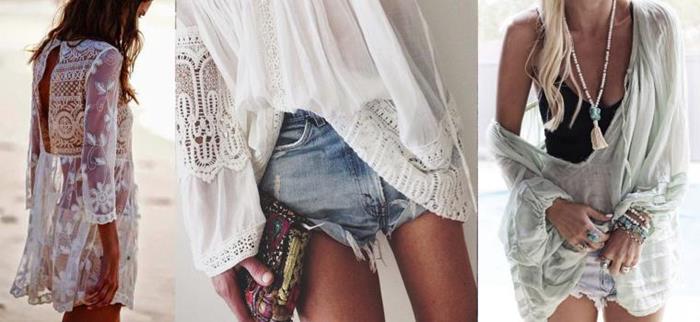 Boho style accessories to fall in love with: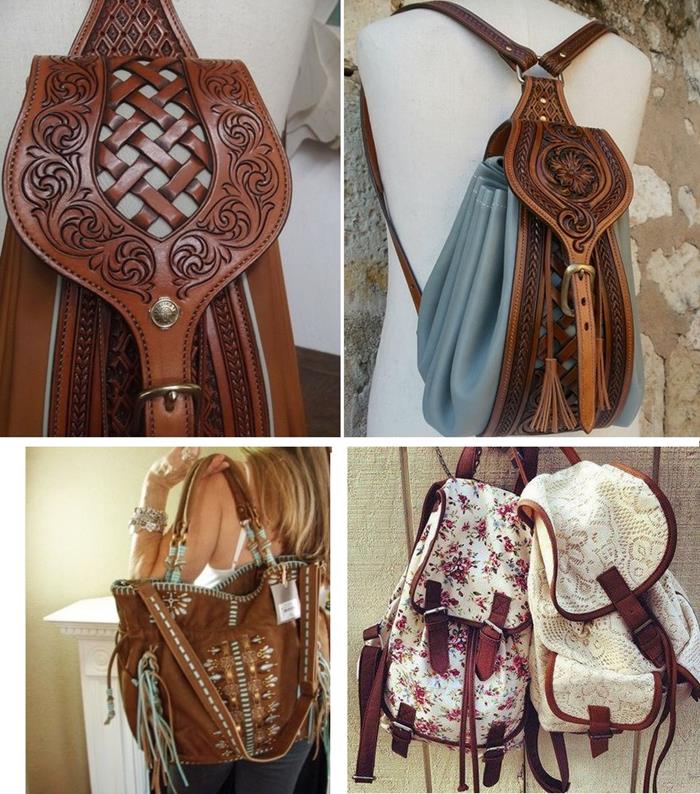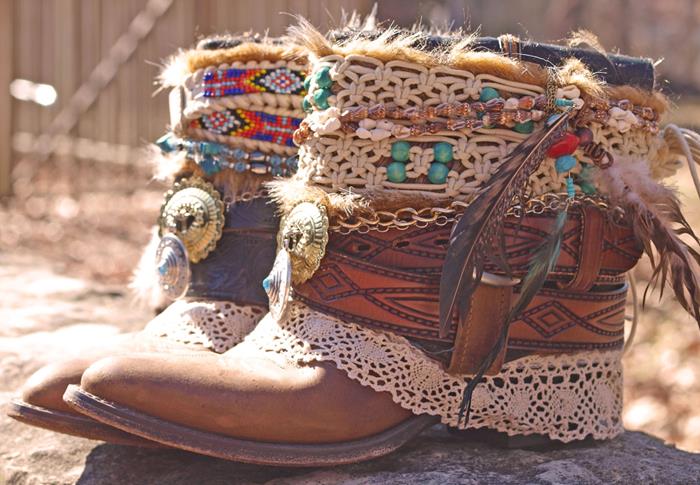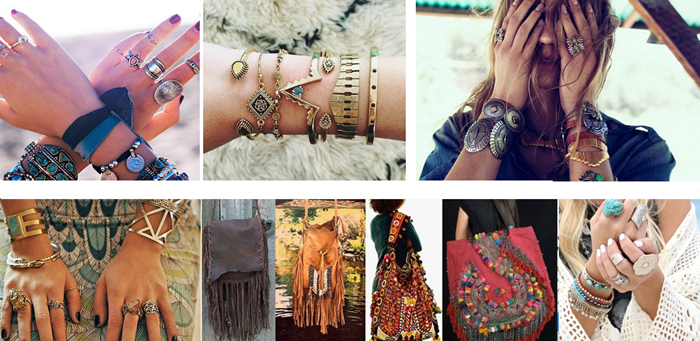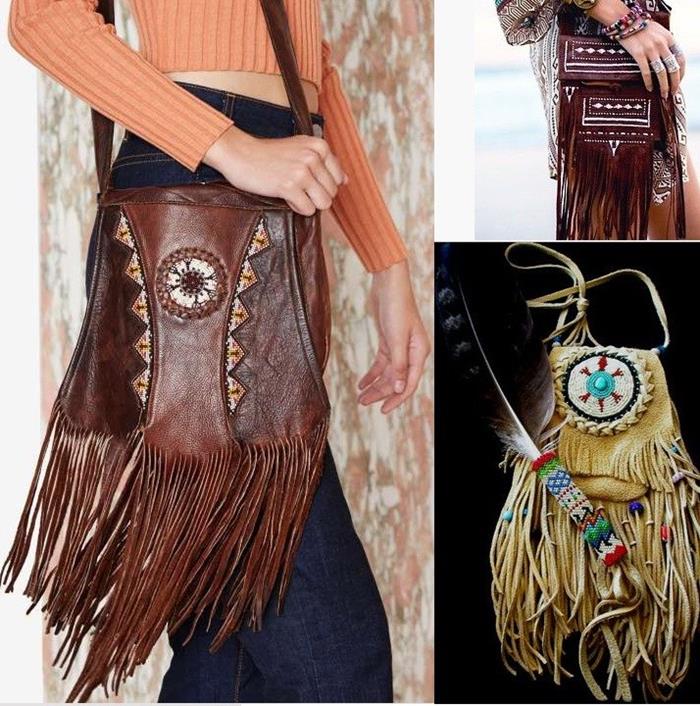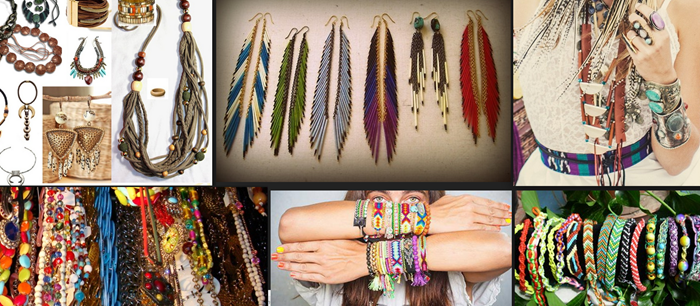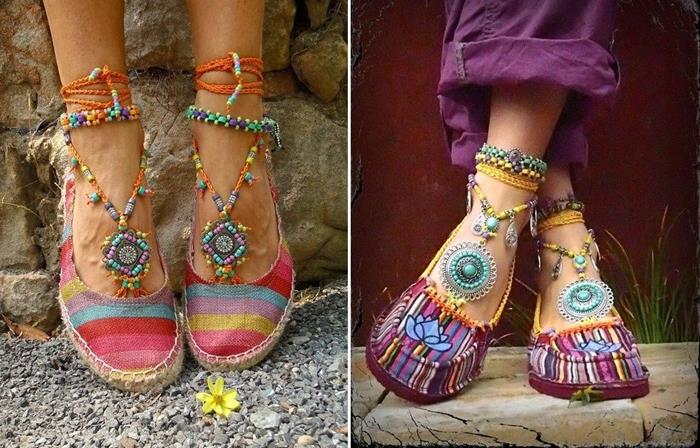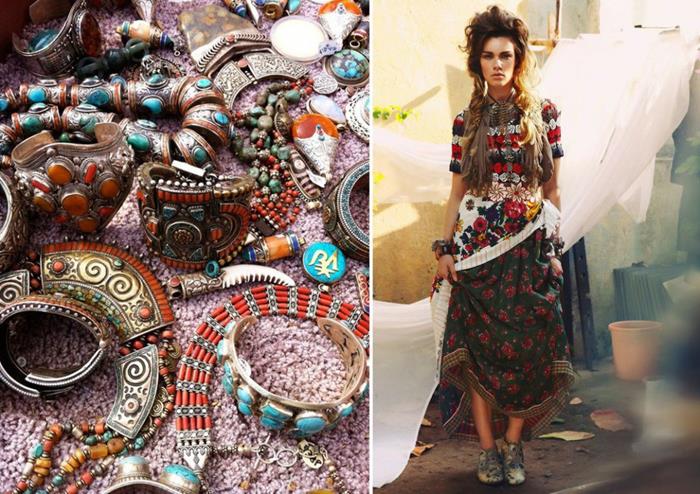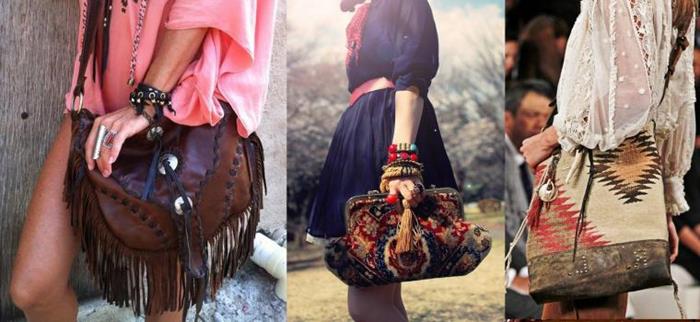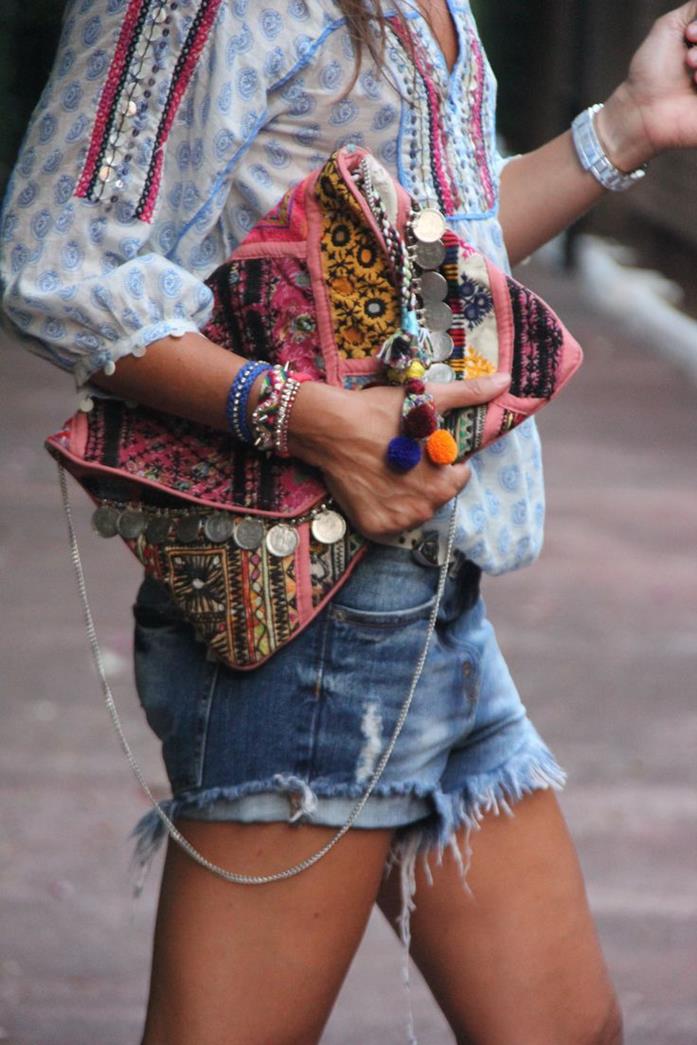 Boho-themed weddings are very popular at the moment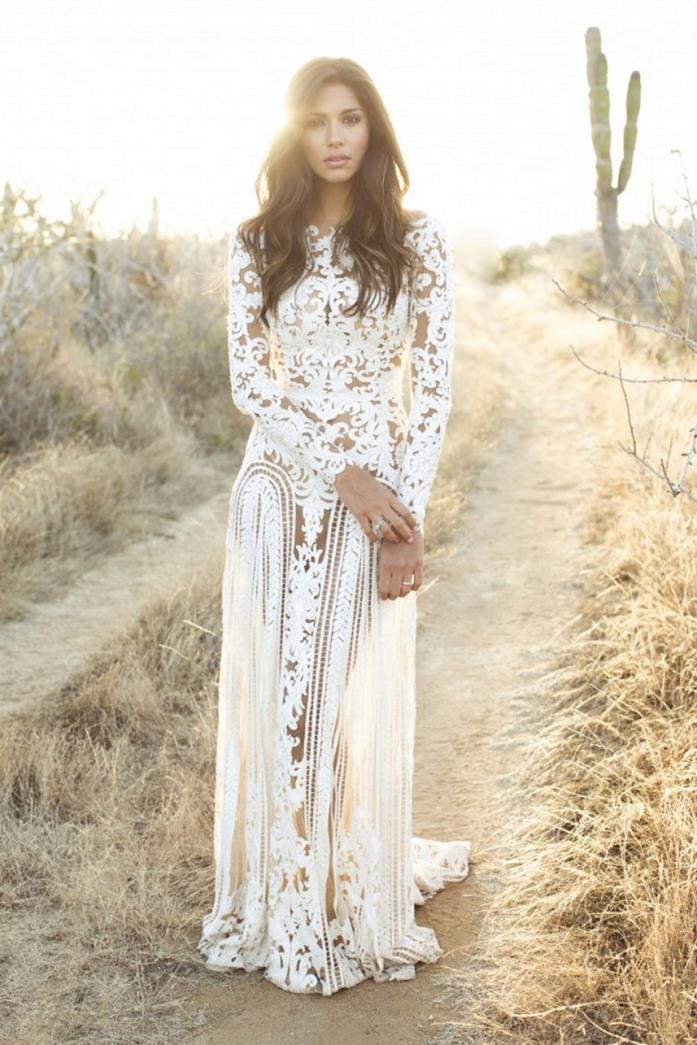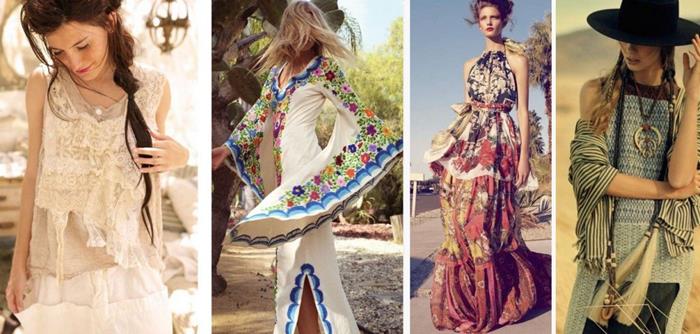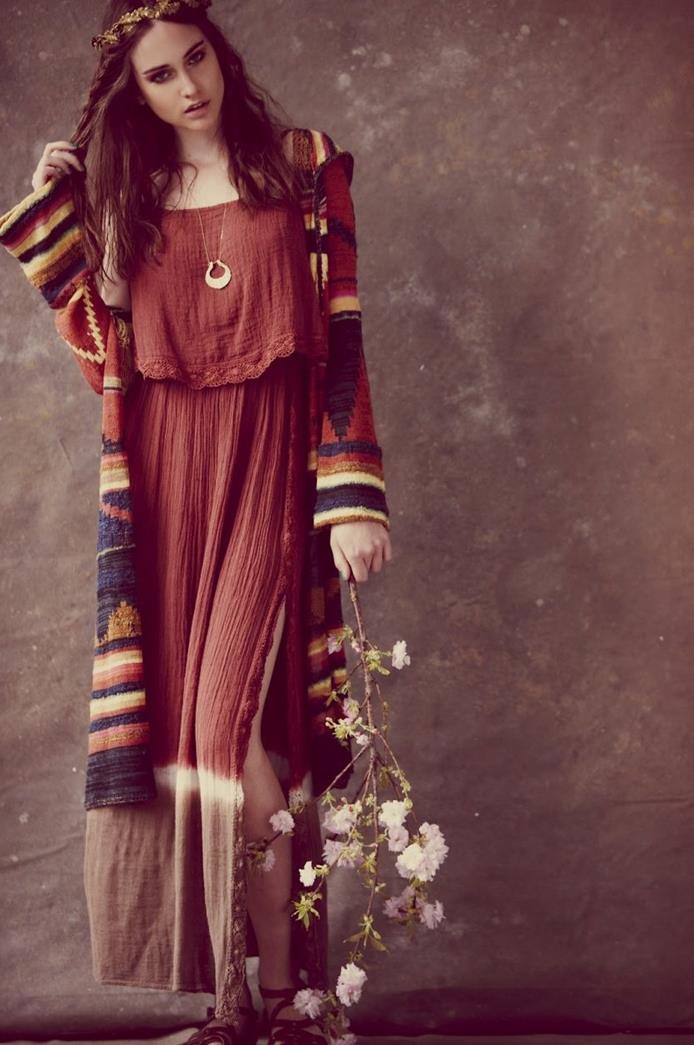 Turquoise jewelry will bring your outfit to life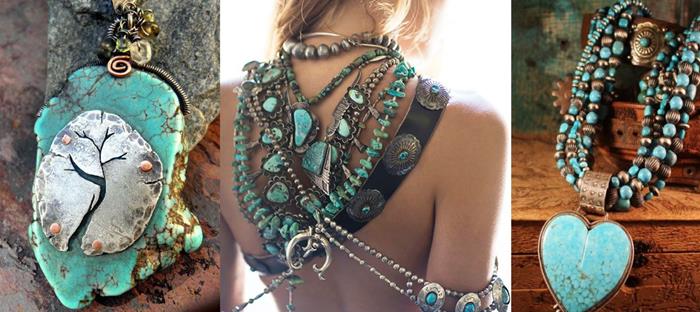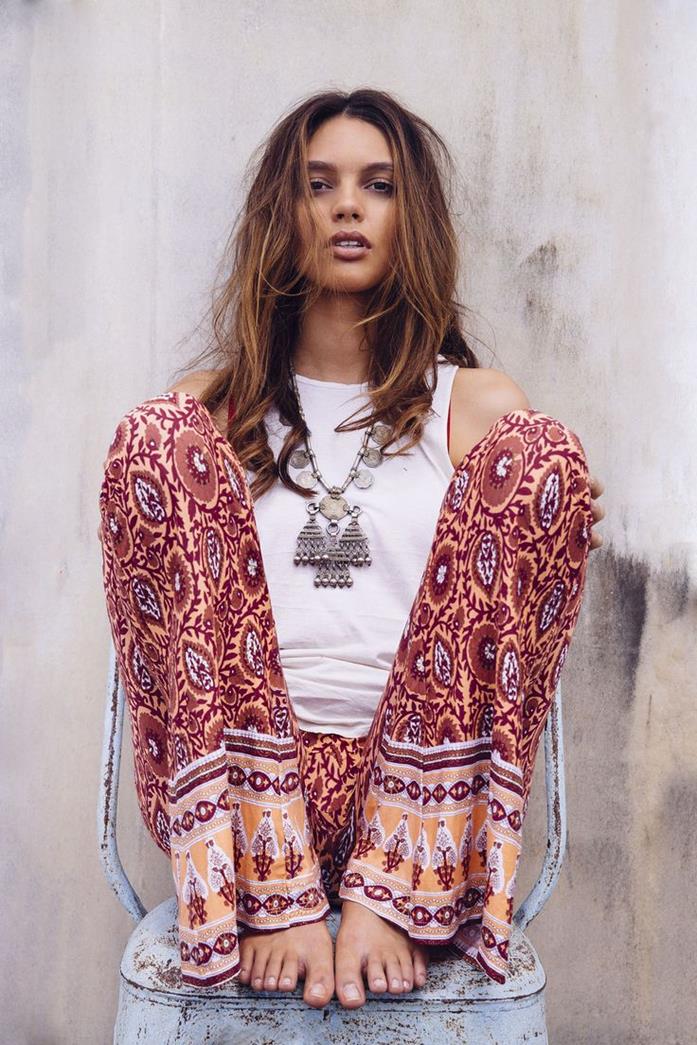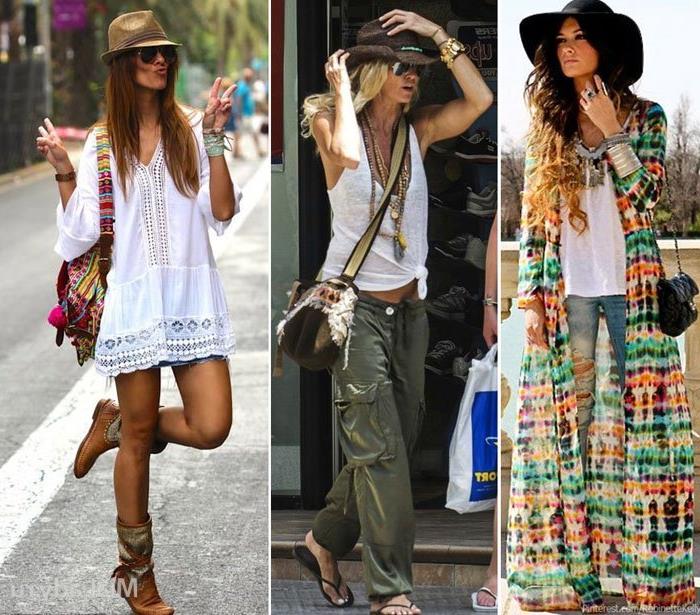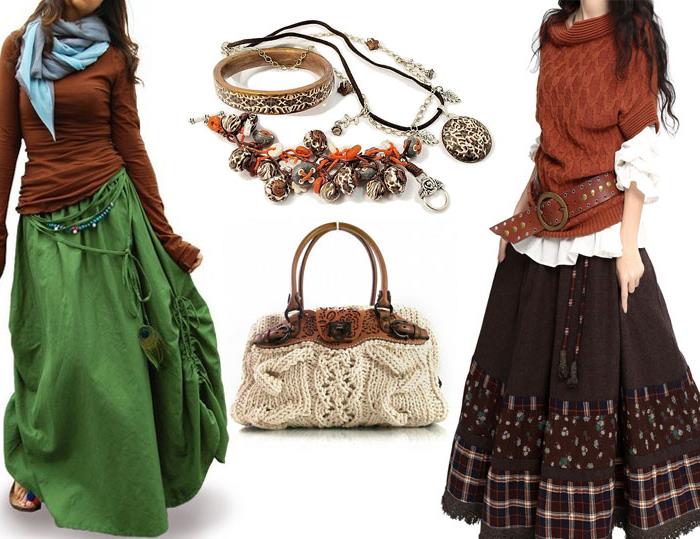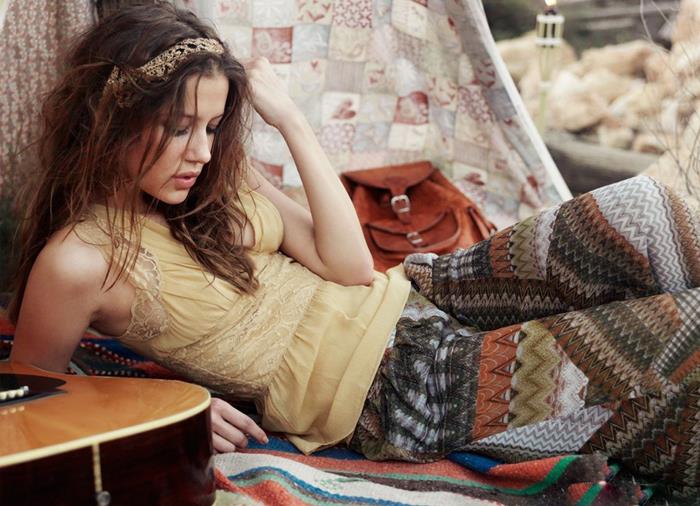 More boho style ideas for you to try: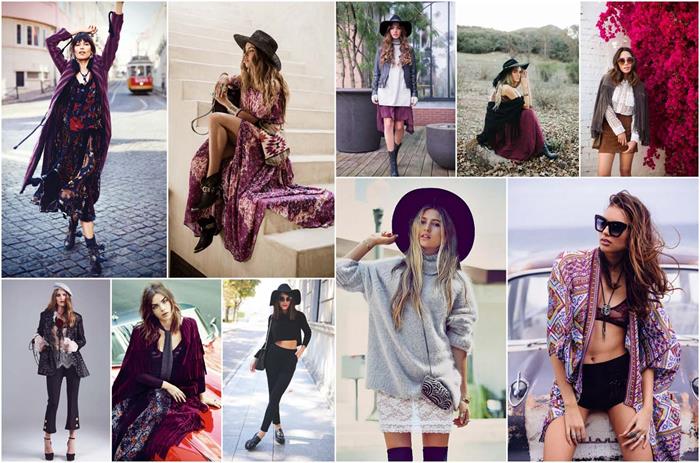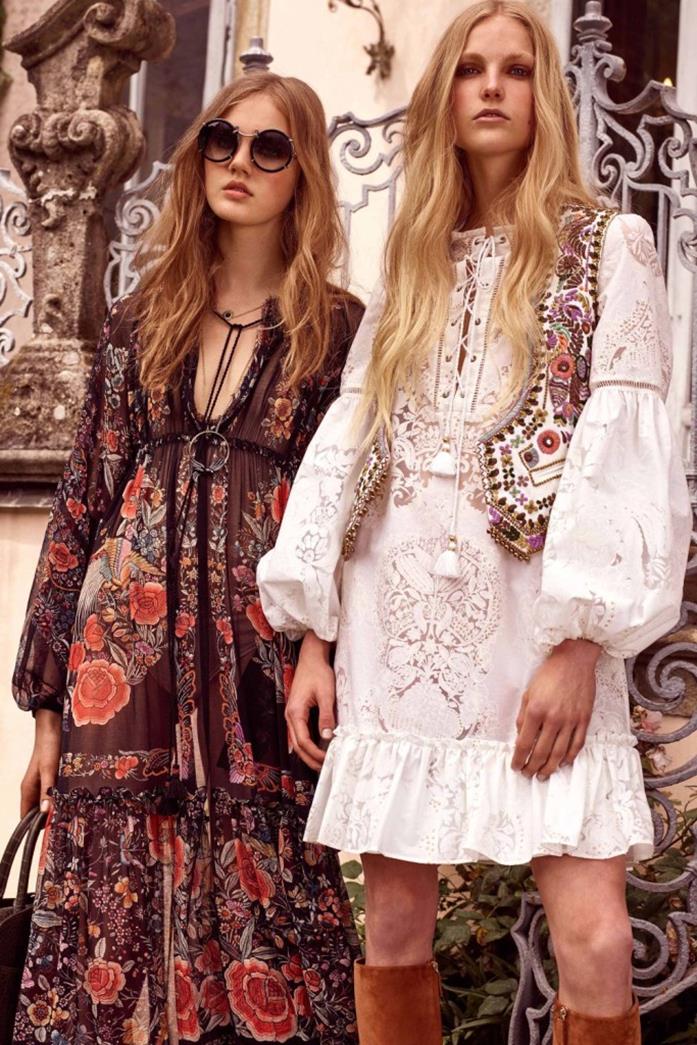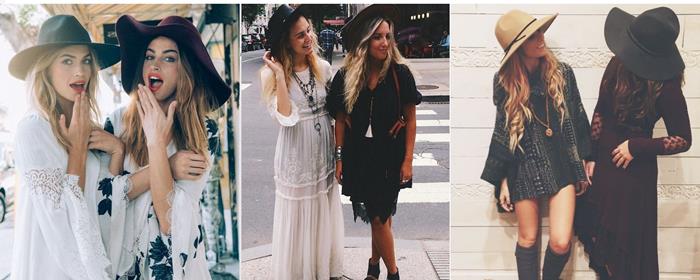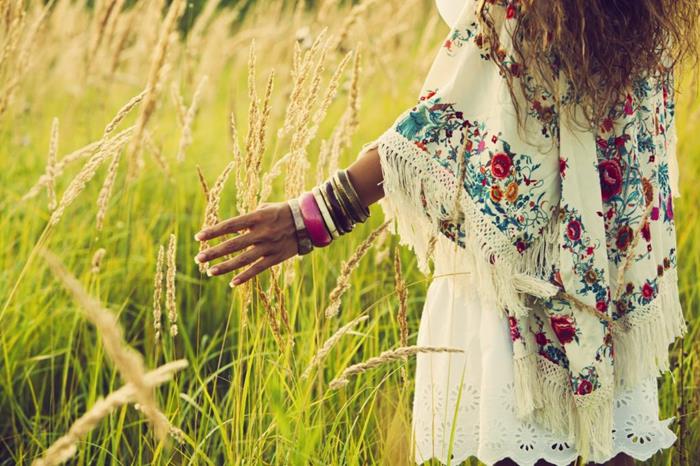 We hope you've enjoyed our selection! For more great style tips and ideas, visit our fashion section!