4th of July Outfits For All The Patriotic Ladies
4th of July is close! So, if you have already prepared the party decorations and have set the menu, there might be one thing left to decide – what to wear. Everyone's favorite holiday is usally spent at family barbecues, picnics and just hanging out with friends. That is exactly why, your outfit should be all about comfort. However, being comfortable doesn't mean not having style or not being trendy. So, in this article we have a few ideas for 4th of July outfits, which are modern, trendy, comfortable and stylish all at the same time. We will give you some tips on how to wear the red, white and blue, as well as what pieces of clothing are most popular. After all, it is always great to celebrate such an important holiday in style!
Celebrate the holiday in style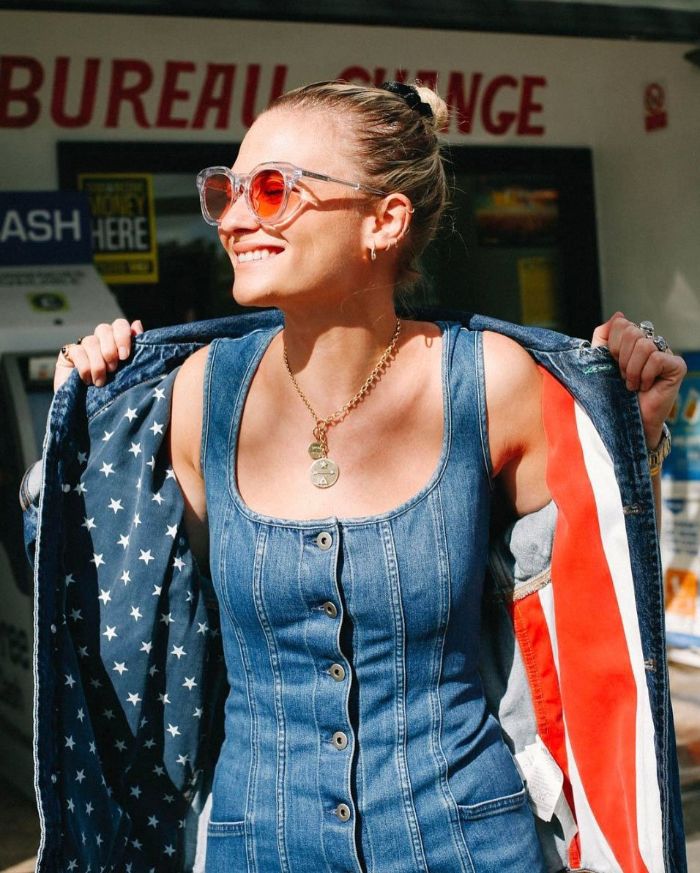 What do we celebrate on the 4th of July?
The 4th of July is a very important date in American history. The holiday is also knows as Independence Day. Why? Well, because on this day, in 1776, the Declaration of Independence was signed. It declared that the thirteen colonies were free from British rule and were now independent states. These colonies were New York, New Jersey, Pennsylvania, New Hampshire, Massachusetts, Connecticut, Rhode Island, Delaware, Maryland, Virginia, Georgia, North Carolina and South Carolina. The holiday is declared a national holiday and is usally celebrated with fireworks, parades, carnivals, festivals, etc, all over the USA.
The 4th of July fireworks are a sight to behold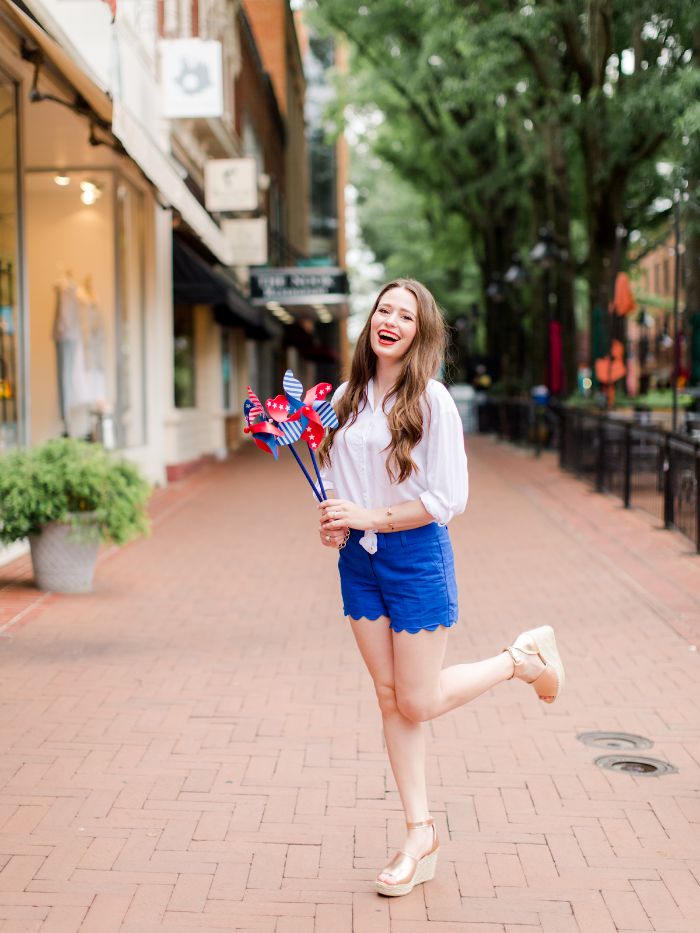 What are the most popular colors for the 4th of July outfits?
Well, it is pretty obvious what the answer to that question is. The red, white and blue represents the American flag. Therefore, these three colors are a must have in your outfit selection. After all, everything on this day is decorated in these colors. And we have good news, you don't have to stand out. The red, white and blue are the perfect colors for any type of 4th of July celebration. What's more, they are great summer colors, which are vibrant and fun. That is exactly what makes them perfect to wear in the beginning of July.
Red, white and blue are, naturally, the colors of the holiday to wear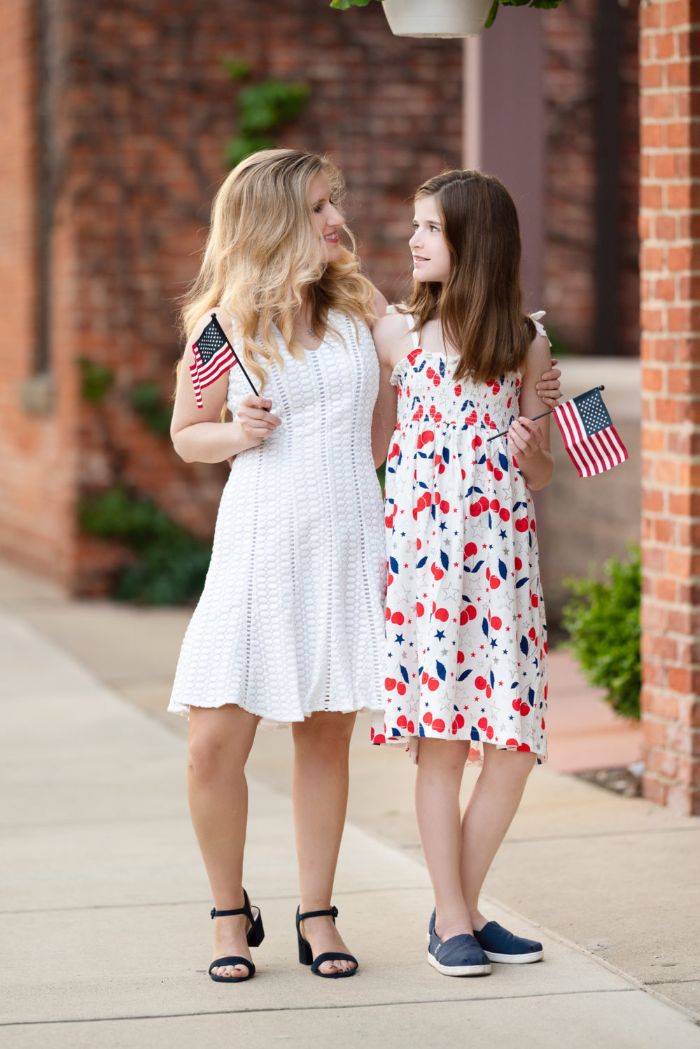 Represent the flag with your fourth of July outfits
Now, it is important to understand that when we say represent the flag, we don't mean wearing the American flag from head to toe. The perfect combination is definitely an American flag top with jeans or white trousers or skirt. However, there are other options. If, for example you want to wear a dress, pick a lacey white dress, which is free-flowing so that you are comfortable in it. Then pick a silk scarf or scrunchie or even a bag with the American flag. Any accessory would work as a combination with your dress. That way, you will be stylish, but you will also represent the flag and be dressed just right for the holiday!
Choose a top with the American flag and pair it with white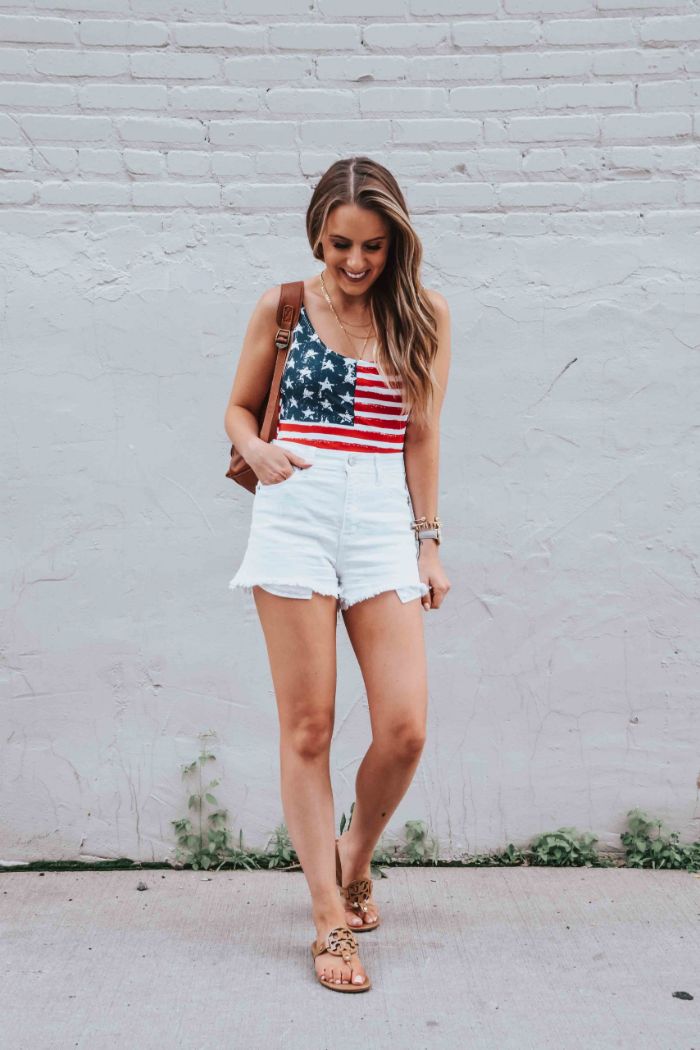 4th of July outfits in red
Now if you love red or you think red looks good on you, this holiday is the perfect time to showcase that. Once again, it is important to note that you don't have to wear all red. For example, if you have chosen a red top, you can pair it with jeans or a denim jacket. That way, you will also get that blue infusion you need to represent the colors of the holiday. Another option is to opt for a red dress. Then, you can accessorize it with white or nude, so that the red color is the sole focus of your outfit. Another option is to go for jeans and a simple white top and accessorize in red – red shoes, bag and you can even add a red scrunchie or bandana in there.
Red is such a classic and elegant color that you can wear it with almost anything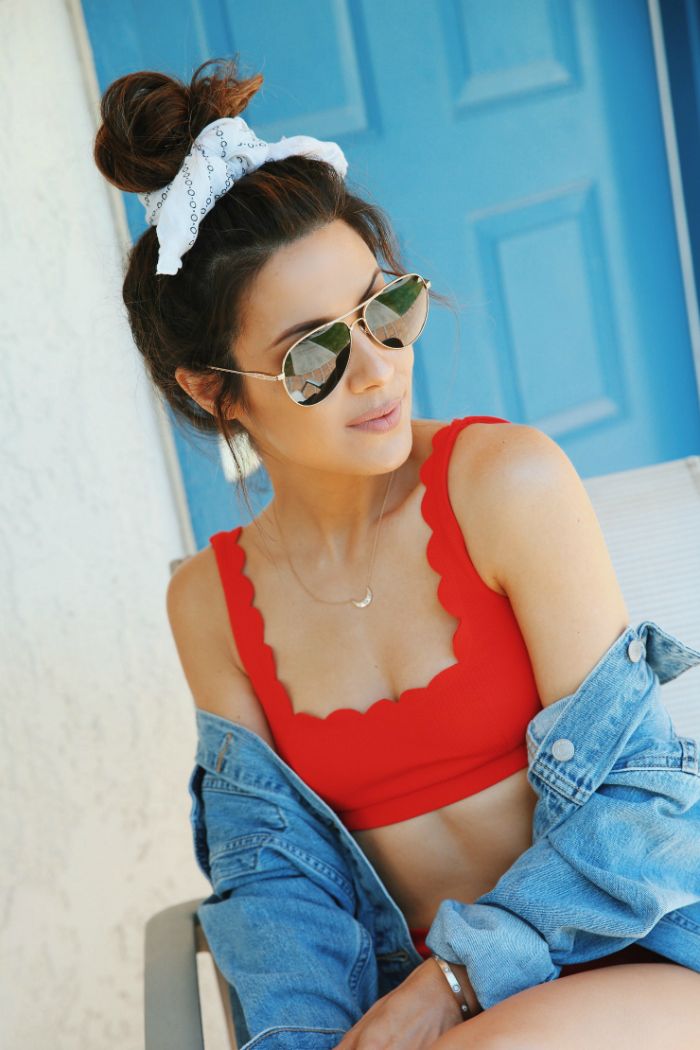 Choose blue to celebrate the holiday
Well, the good news is that everything that is denim constitutes blue color. So, that is pretty easy to achieve. Any white or red top, paired with jeans will fit the description of a fourth of July outfit. However, if you love blue color and you want to stand out, a dress in blue might be just what you need. Keep in mind that the blue color that you choose doesn't have to be exactly the same as the dark blue color on the flag. You can choose a lighter shade of blue and your outfit will still be super patriotic. You can pair it with nude shoes and a bag and add a small red detail – a little scarf tied to your bag or a hair accessory.
This silky blue dress is absolutely stunning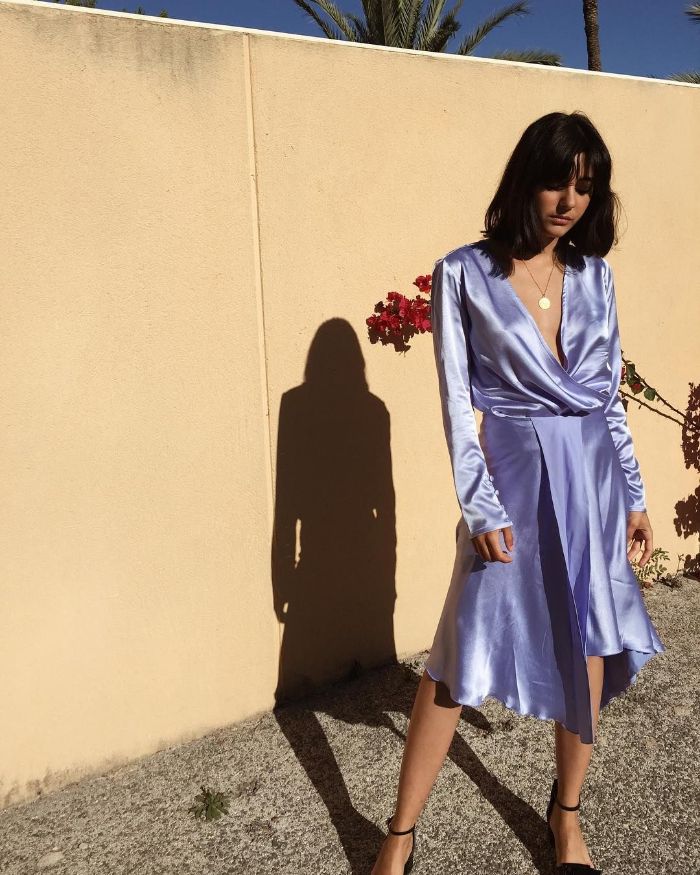 Choose an outfit in all white
Well, white has got to be the most versatile, as well as most used color in the world. It can be combined with every other color and can look good even if you are dressed in all white from head to toe. That is exactly what makes it the perfect option for an Independence Day outfit. Whether you choose a white dress, white trousers or white top, you will have so many combinations available. Pair it with red, blue or both and you will look stunning. What's more, you can keep the all white outfit and add small details in red or blue. Whether it is a print that has those colors or you choose to have accessories in these colors, your look will definitely be patriotic enough. So, if you want to keep things simple and minimalistic, white is definitely the way to go.
A white top with some blue details on it can be a great addition to an all white 4th of July ensemble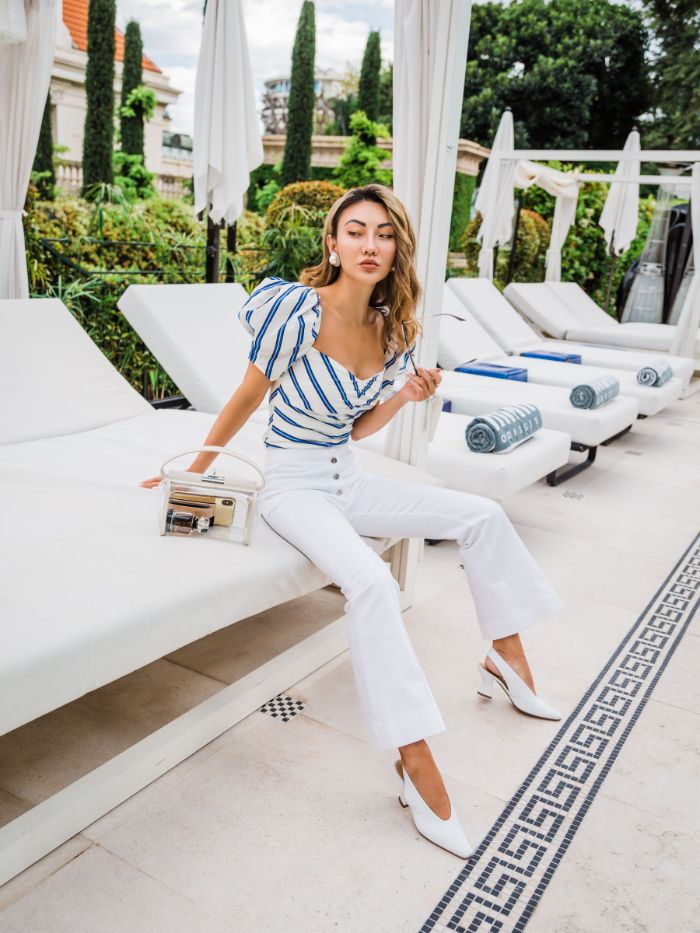 4th of July clothes have to be comfortable
As we have already mentioned the holiday is celebrated with family and friends. Whether it is a picnin in the park, a gathering in someone's backyard or a fun festival or concert with friends, comfort is key! Any type of outfit you choose to wear, you should feel comfortable in. Not only because you are going to spend the whole day in it, but also because you will spend fun time with your friends and family. And how can you have fun if you are constantly thinking of the clothes you are wearing. So, don't forget to keep that in mind when choosing your 4th of July outfit.
Make sure your outfit provides comfort so that you can have fun with your friends and family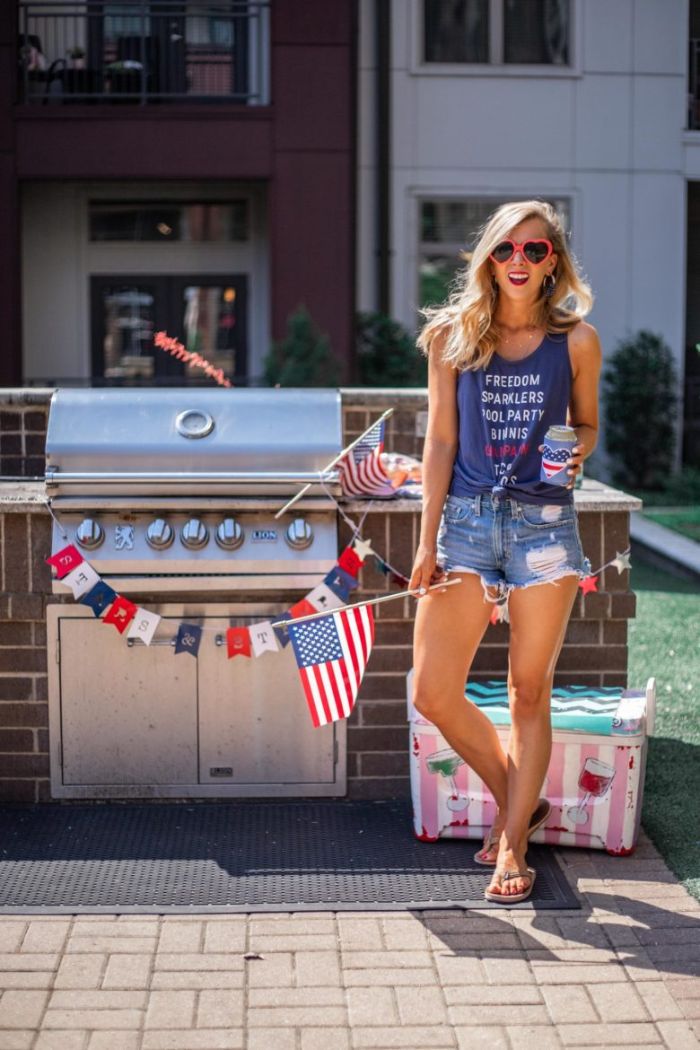 Now let's see some more ideas for fourth of July outfits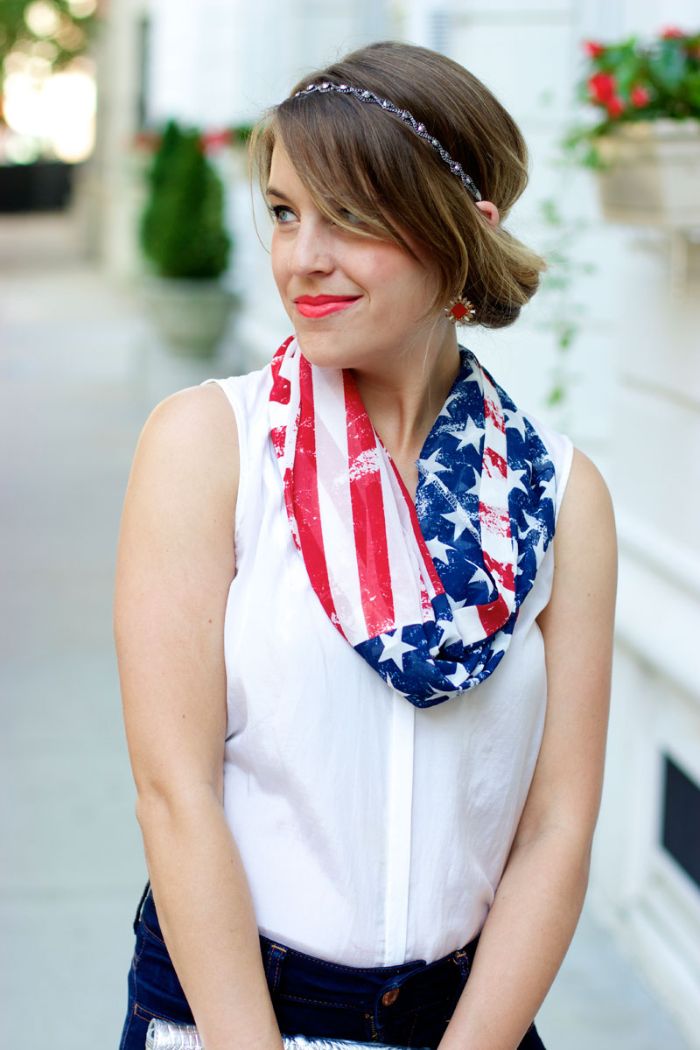 Coordinate outfits with your friends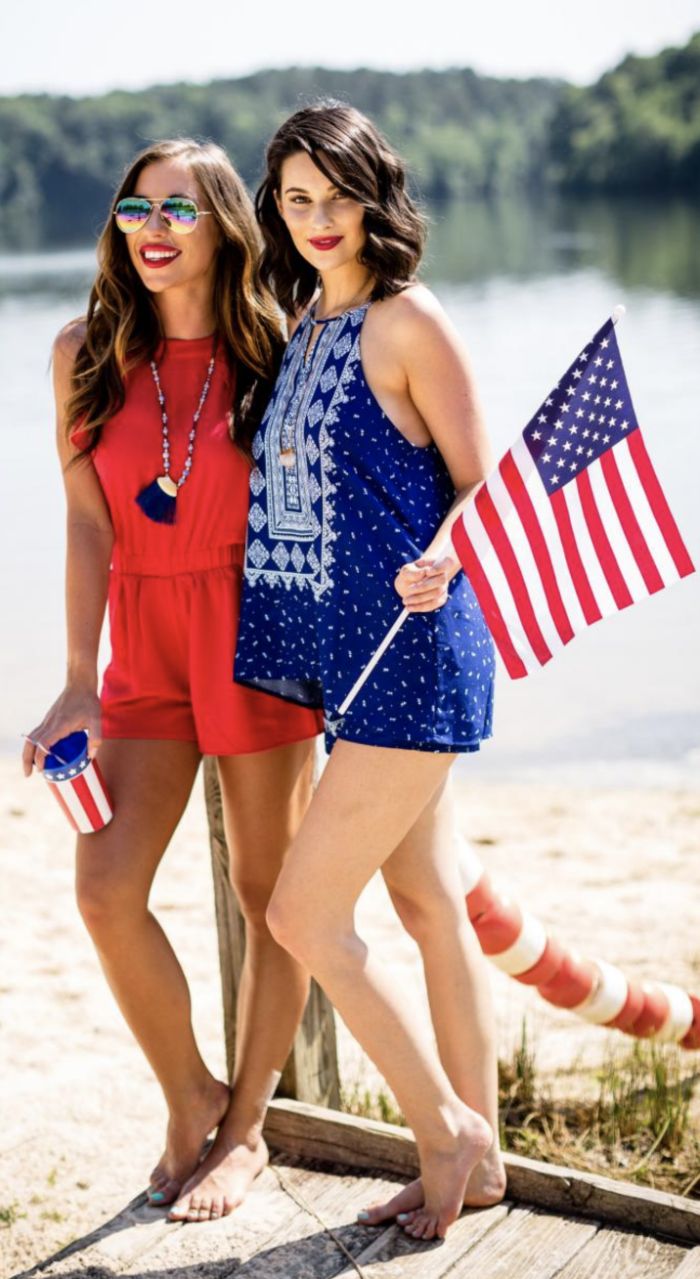 Accessorize with a flag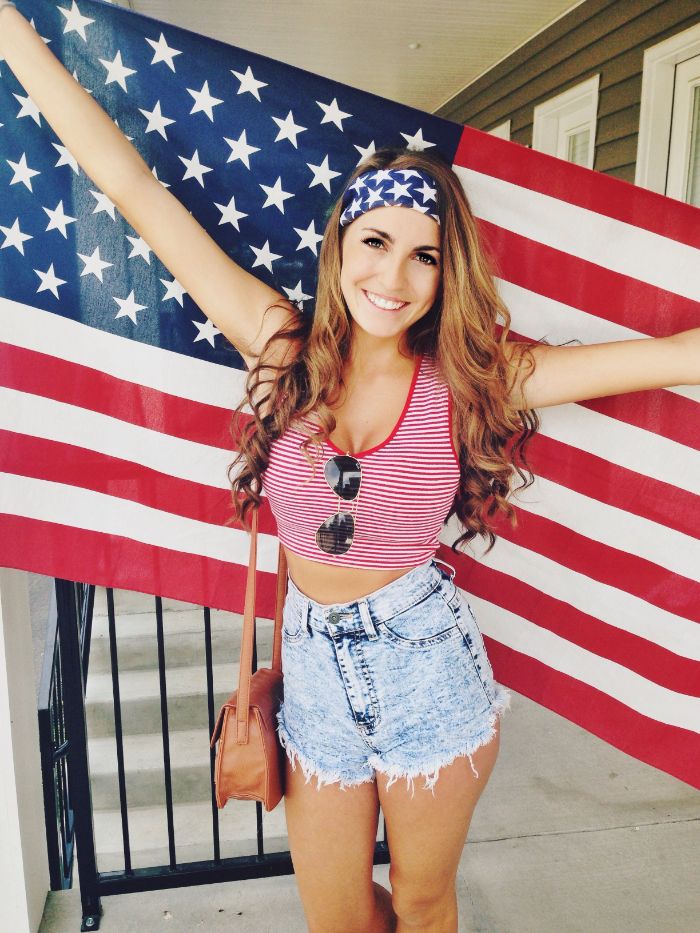 Or keep it simple in red, white and blue
Choose a top with the flag, USA or America written on it
Coordinate your family's 4th of July outfits
Combine red and blue for an eye catching outfit
Keep it classy in red
Choose a piece of clothing with the American flag print
Add some stars to your outfit