Winter nail colors and designs to try this season
Winter is here and it brings so many more different trends when it comes to beauty and fashion. Lots of people pay lots of attention to their winter outfits, but often overlook the small details. Their nail design for example. Right now is the season of the most festive nails. And, just because darker tones are more popular for this season, that doesn't mean you can't experiment with them and have amazing nails. So, check out our ideas and suggestions for the trendiest winter nail colors to try this season.
Winter nail colors with a Christmas twist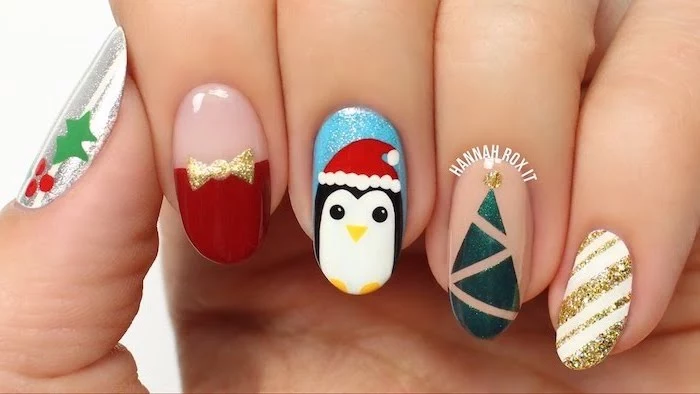 What are the most popular winter nail colors?
When it comes to unspoken rules, one of them is that winter is the season of muted colors. However, that doesn't necessarily mean that everything should be boring and dull. Some warm colors bring lots of options. Furthermore, gorgeous nail decorations are a must-have accessory to any beautiful color. So, here are the trendiest nail colors for winter 2019:
Dark green
Green is not only a beautiful color, but can also be used in many christmas nail designs. What's more, it is a color that will definitely grab the attention.
Royal blue
A must-have for any season. It is no accident that this shade is called royal blue. It is beautiful, luxurious and was the preferred color of royals all around the world in the previous century. So, don't be afraid to treat yourself to this beautiful shade which is going to make you feel like a queen.
Festive red
Winter is the season of Christmas. Therefore, since red is the color of Christmas, it is a must for your winter nails. You can experiment with the specific shade and add festive decorations for extra effect.
Nude or pale pink
If you are looking for that discreet nail design then these two colors should be your go-to. Nude and pale pink are very classy and versatile. Meaning they go with any outfit you may choose to wear.
Eggplant purple
Another royal color. A darker shade of purple brings lots of mysticism to its wearer. It looks gorgeous and is very luxurious.
Sparkle in gold or silver
Glitter, metallic, anything you choose is a good option. Bring the festive mood to your nails with sparkly, glittery nail polish. Even if you just decide to use it on one finger, or simply use it in a decorations, something sparkly is a must-have.
Fashionable Christmas nail design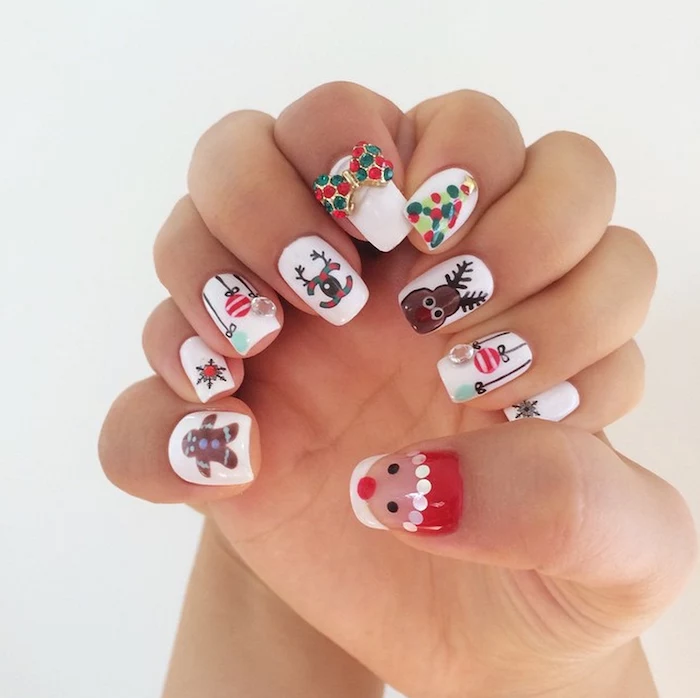 Winter nail colors for every taste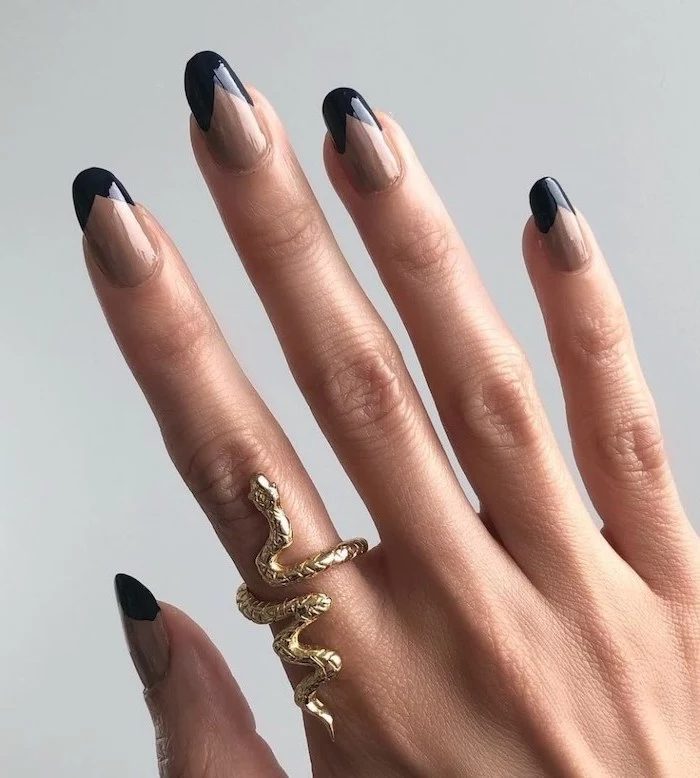 Black glitter makes for a pretty impressive nail design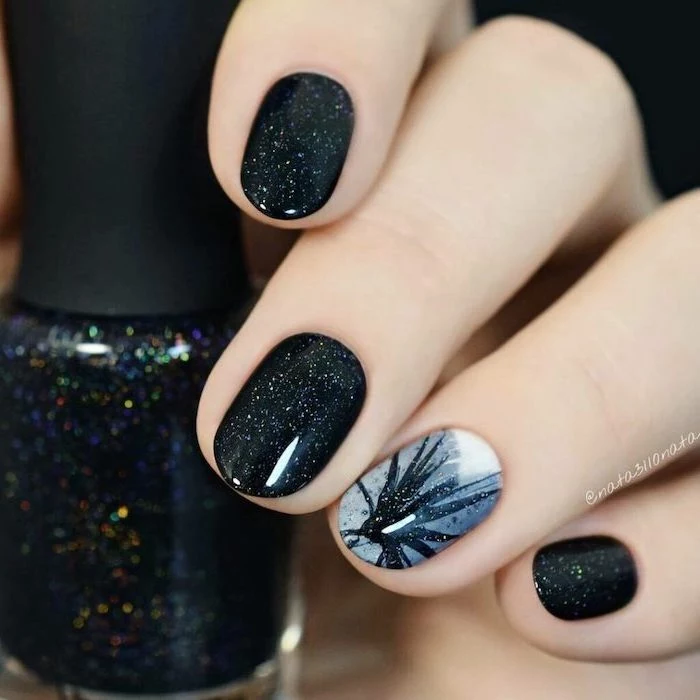 Black – simple, yet effective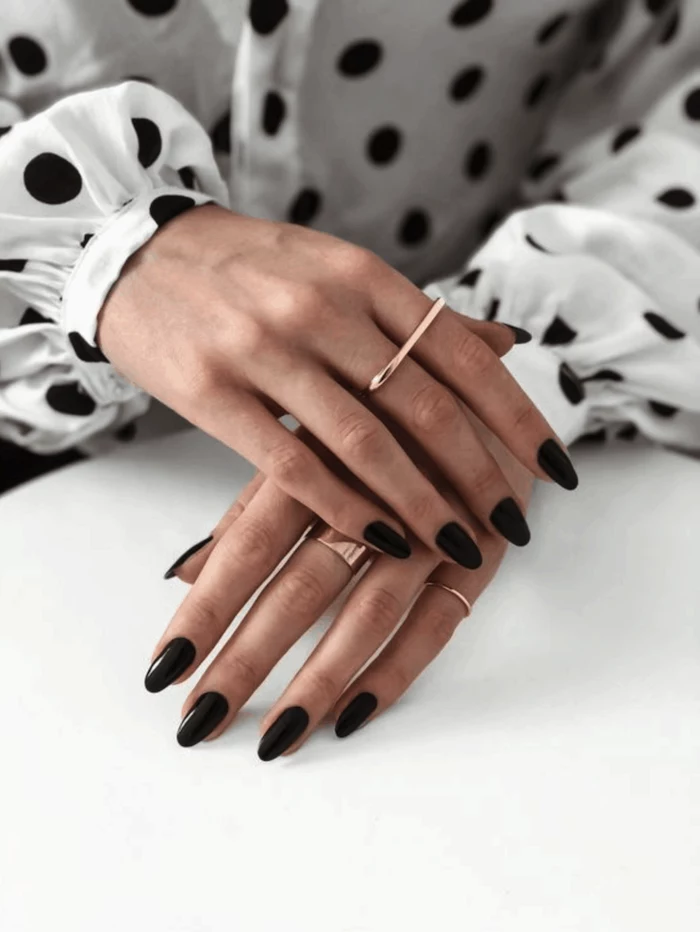 Bring the winter spirit with some awesome snowflakes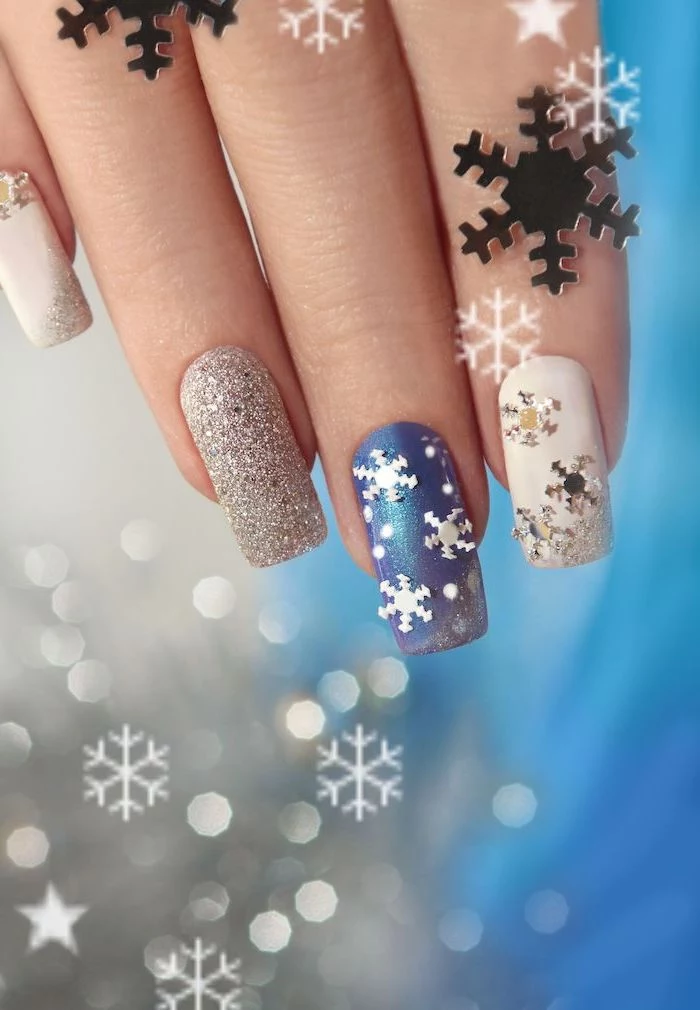 Wish everyone a Merry Christmas with a festive design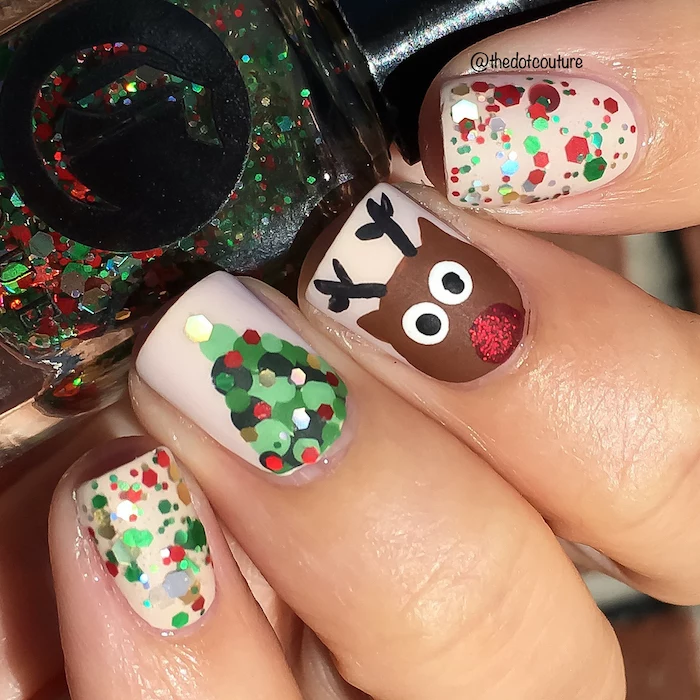 Or keep it simple in the colors of Christmas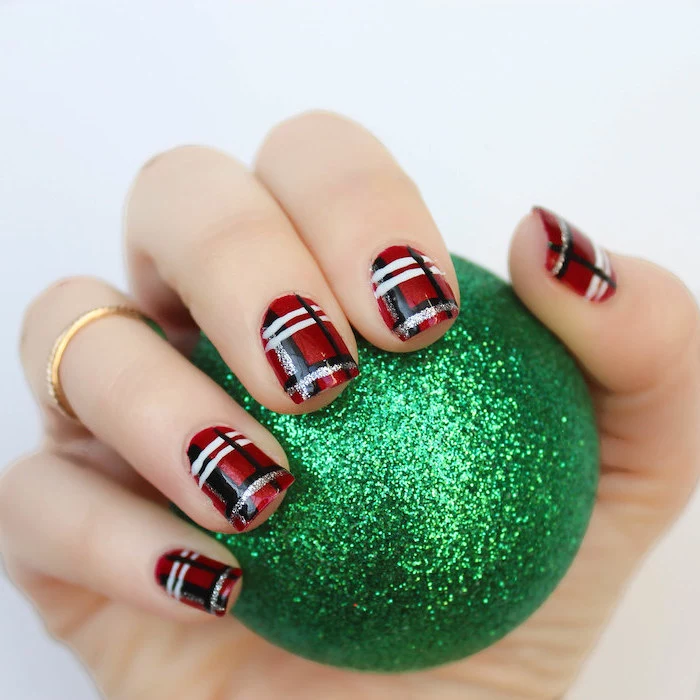 Any shade of red looks good and classy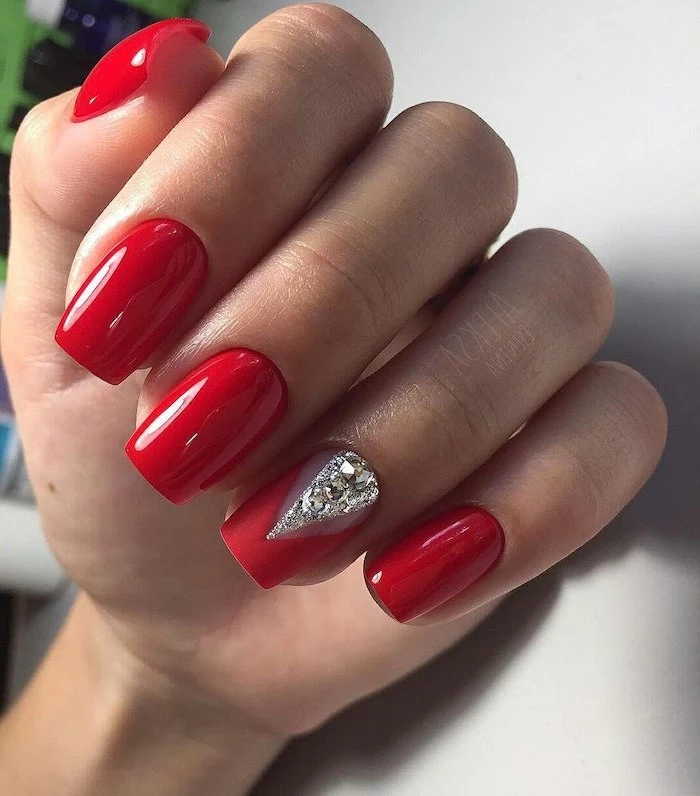 Just look at this black and red glitter nail polish, I want it!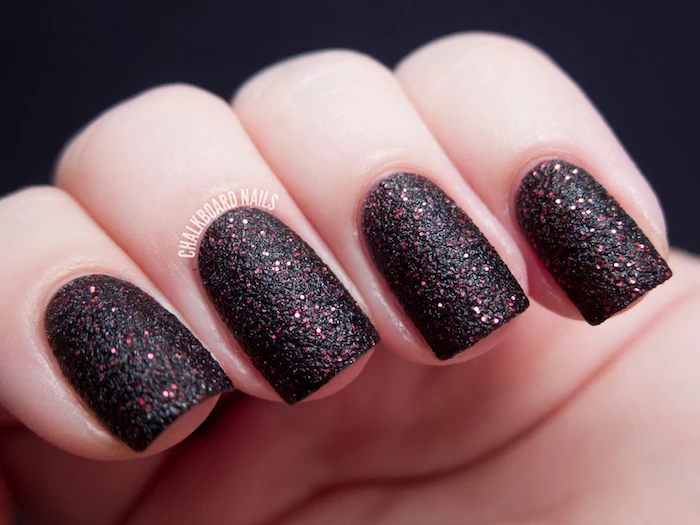 Dark green is a very trendy color for the winter of 2019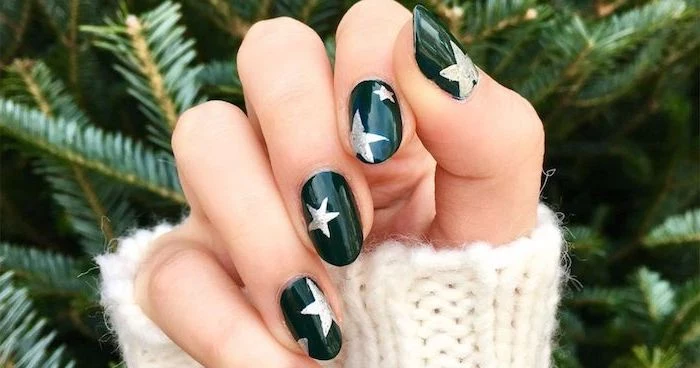 Keep it simple with a french manicure and a special decoration on your ring finger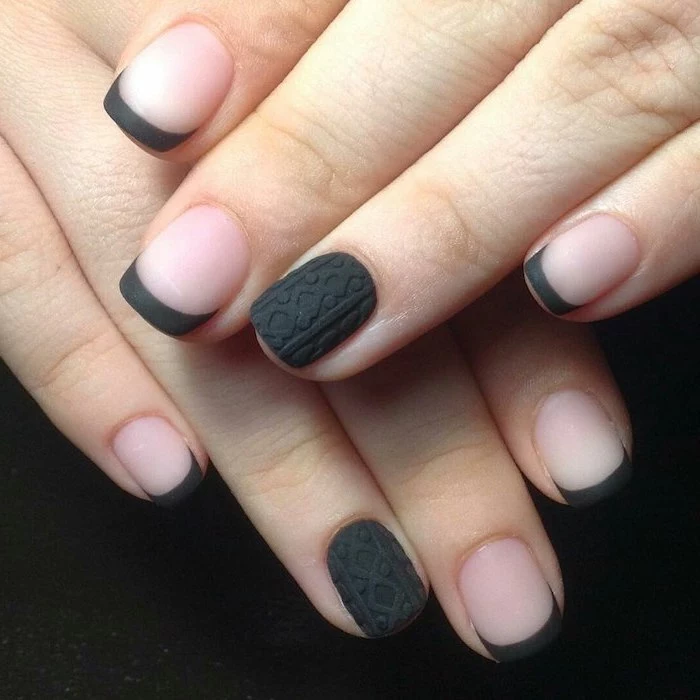 Even if the color you choose is neutral, mixing matte and regular is a good way to experiment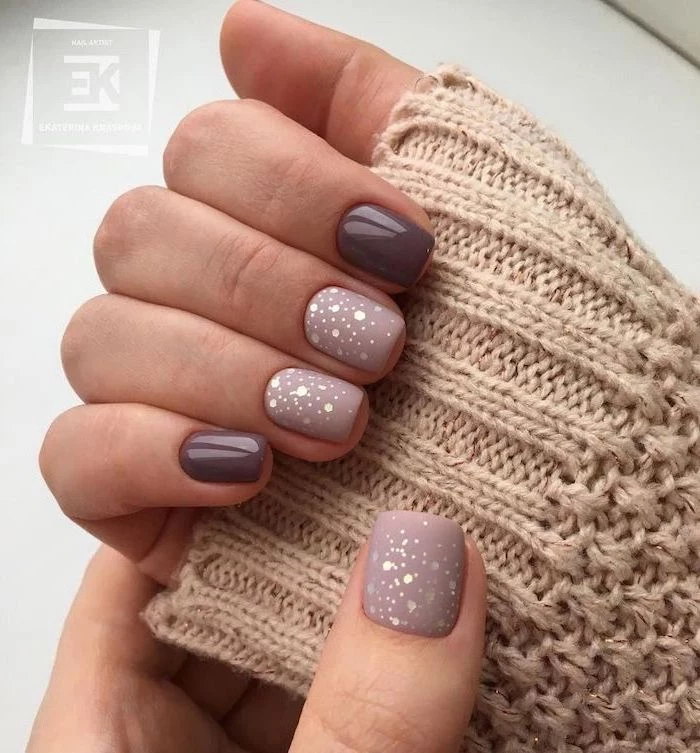 Rudolf, the red-nosed reindeer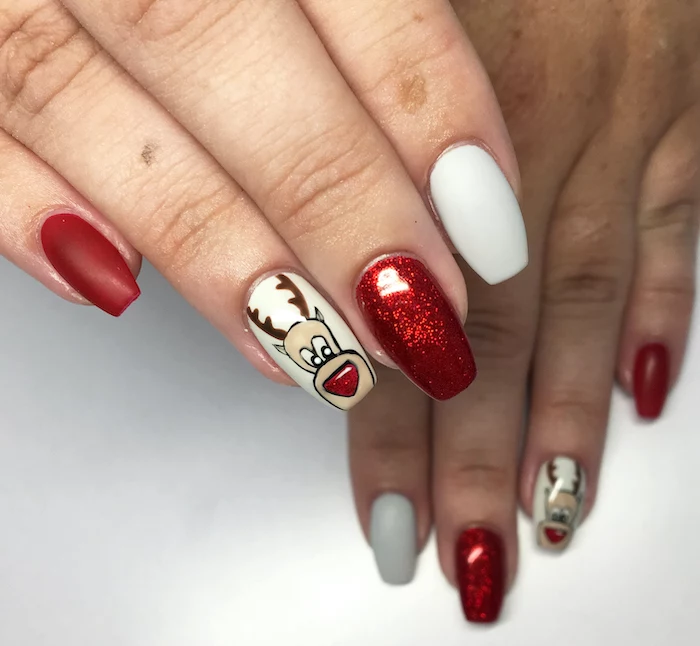 Matte nails is another trend, which is not going away any time soon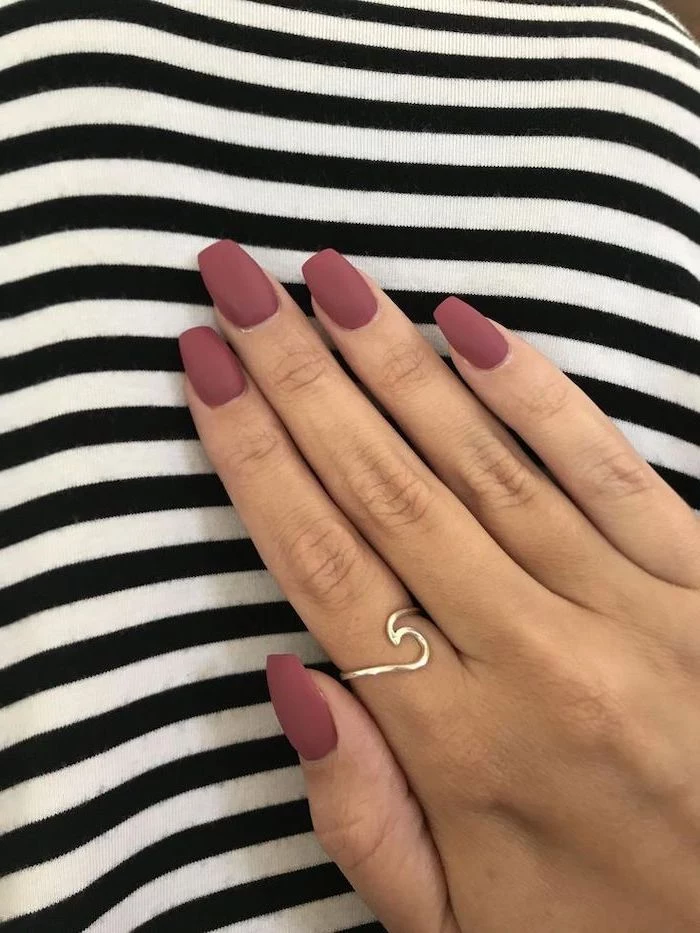 Look at these beautiful icy blue nails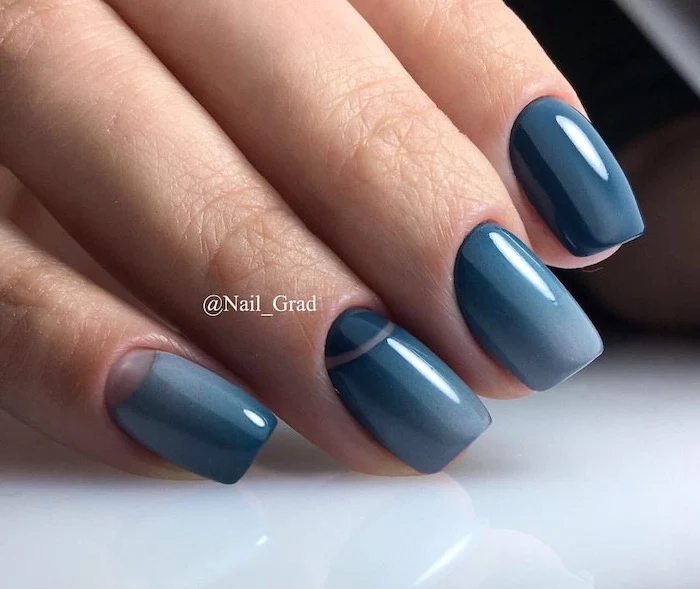 Let your nails sparkle with some gold glitter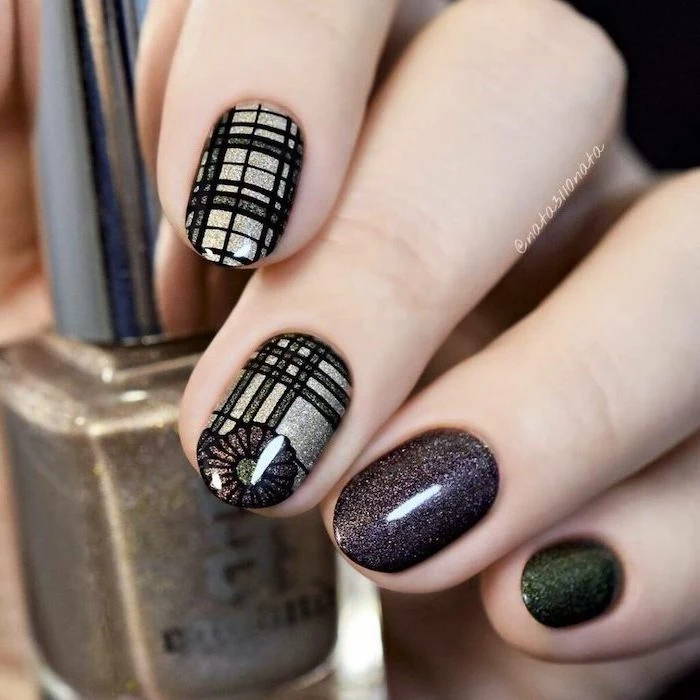 Metallic tones are also very popular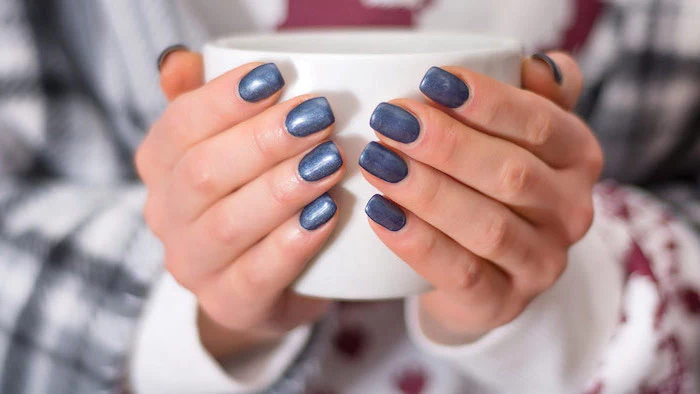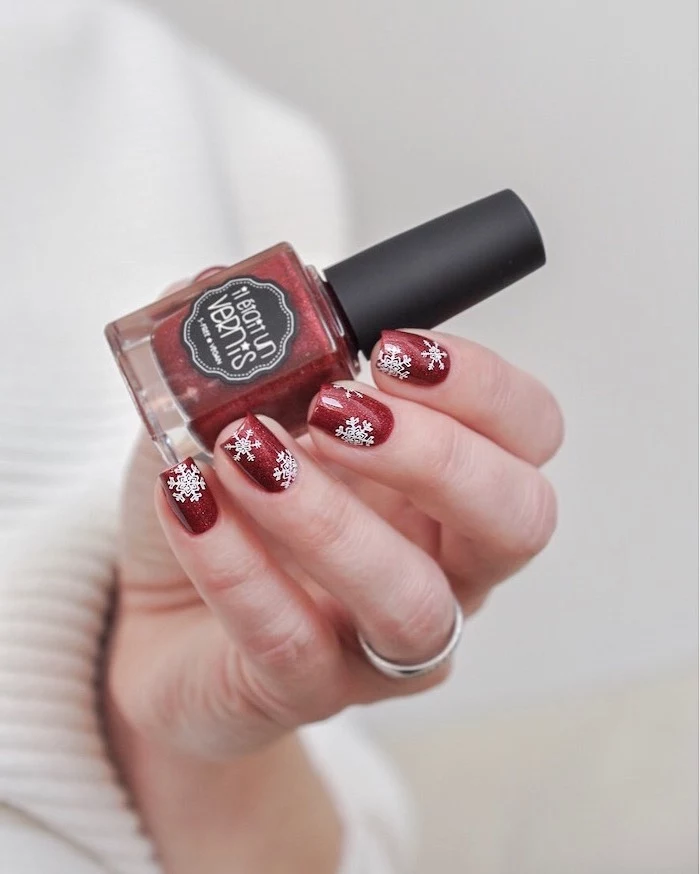 White is the color of winter and is, therefore, very trendy for the season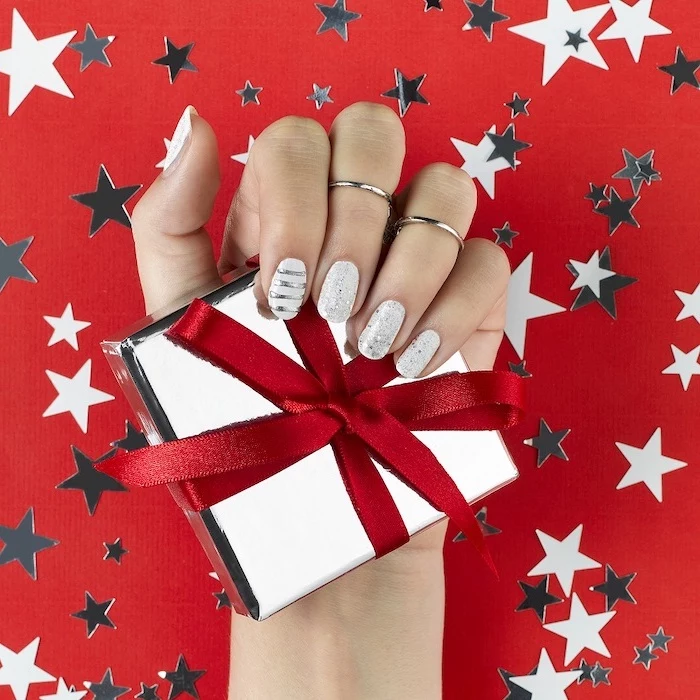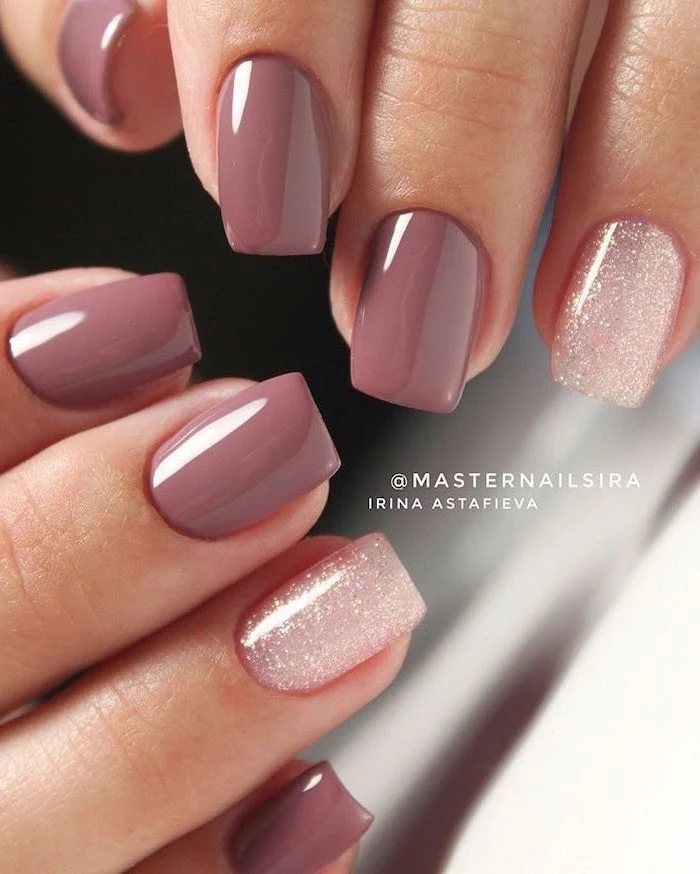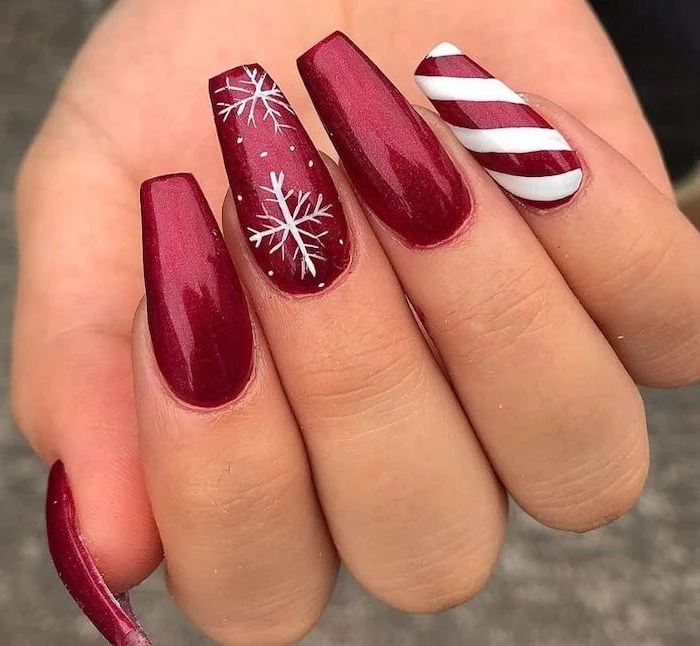 Be festive and include decorations, rhinestones and different designs for your nails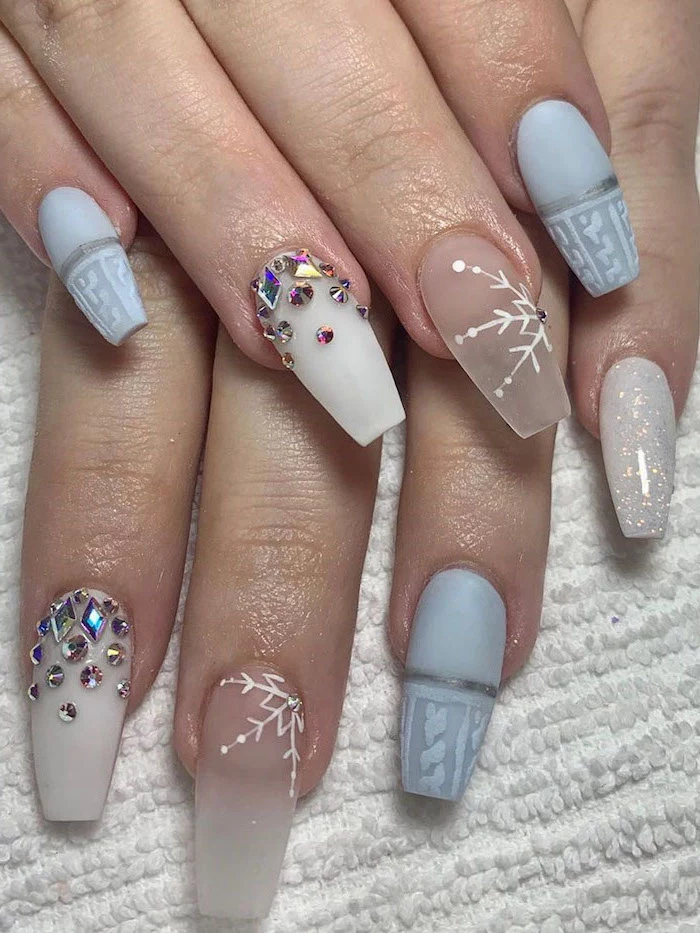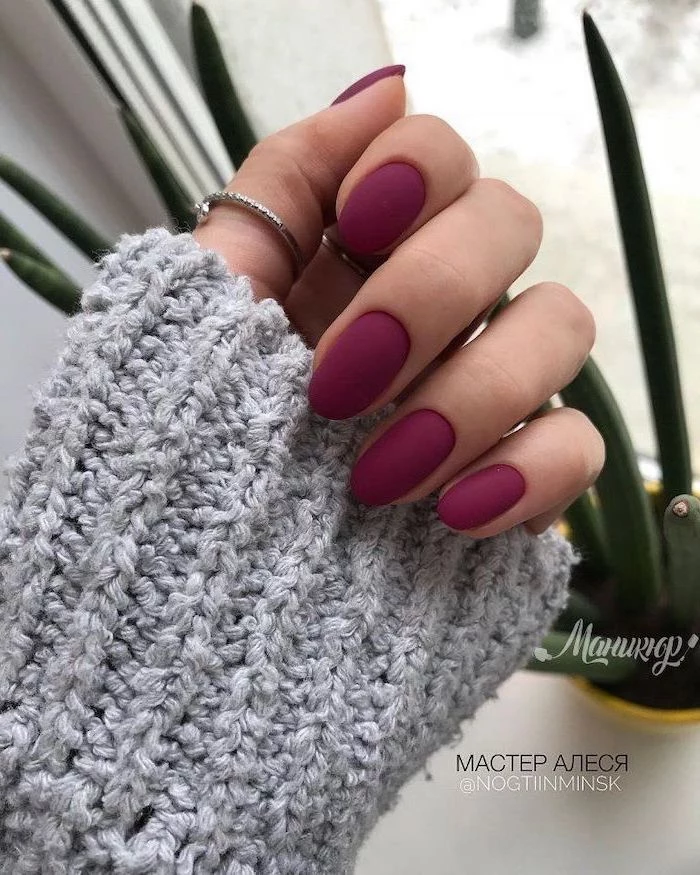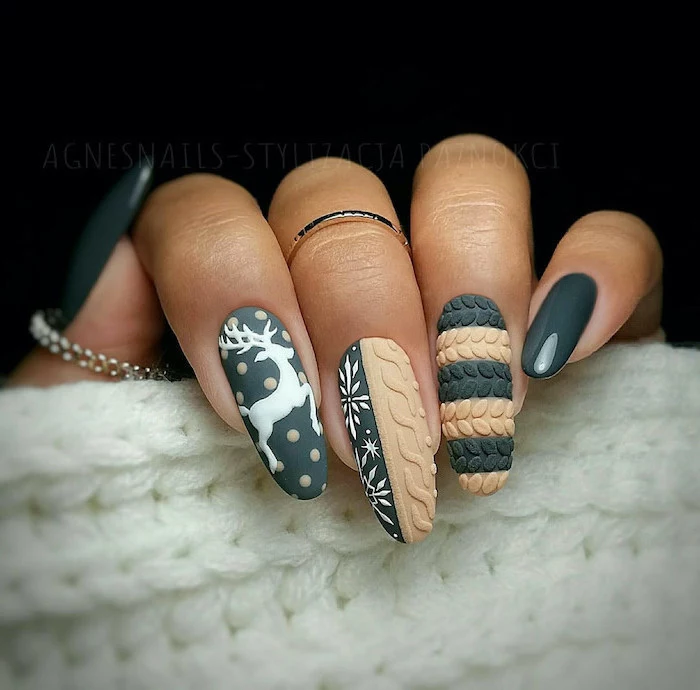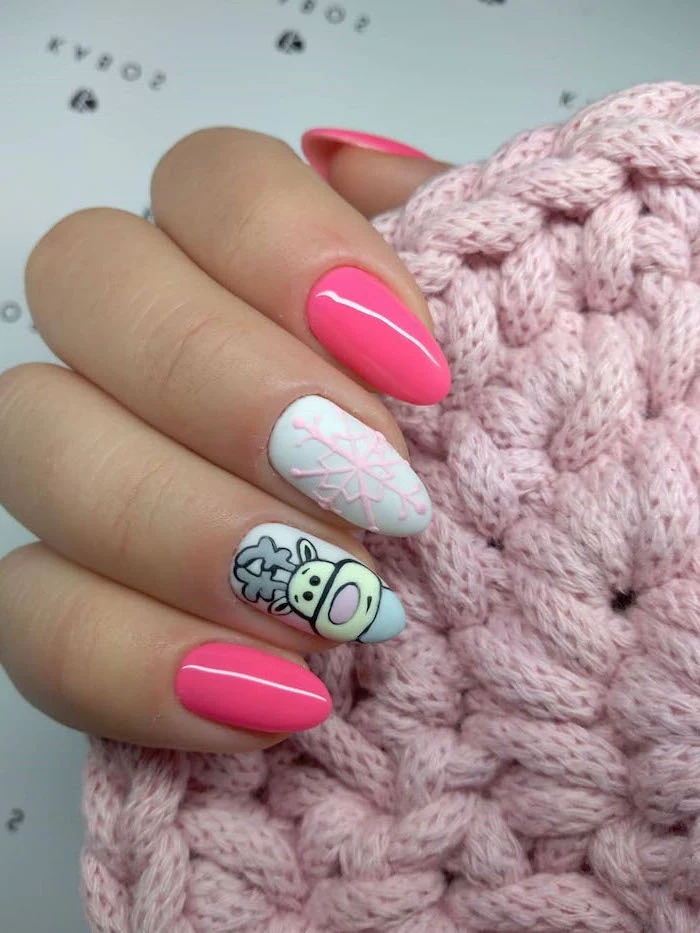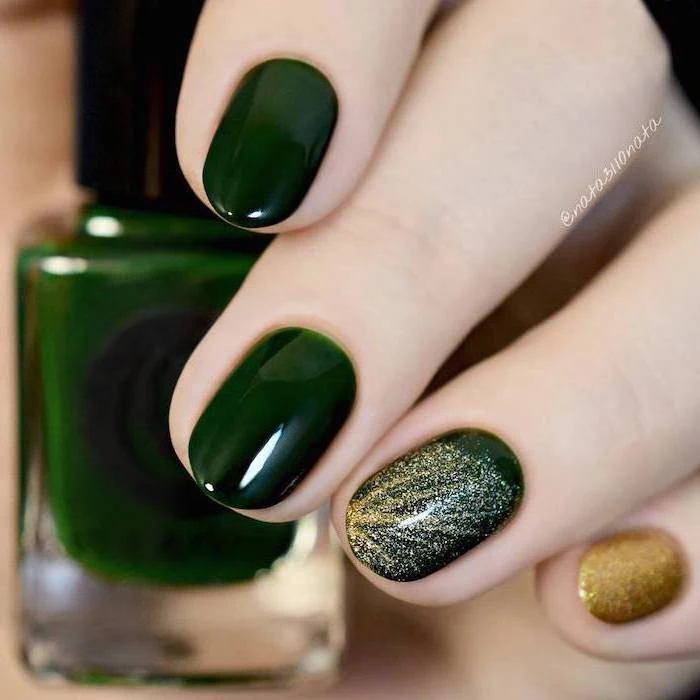 Pay homage to Santa and prove you've been nice this year with this fun design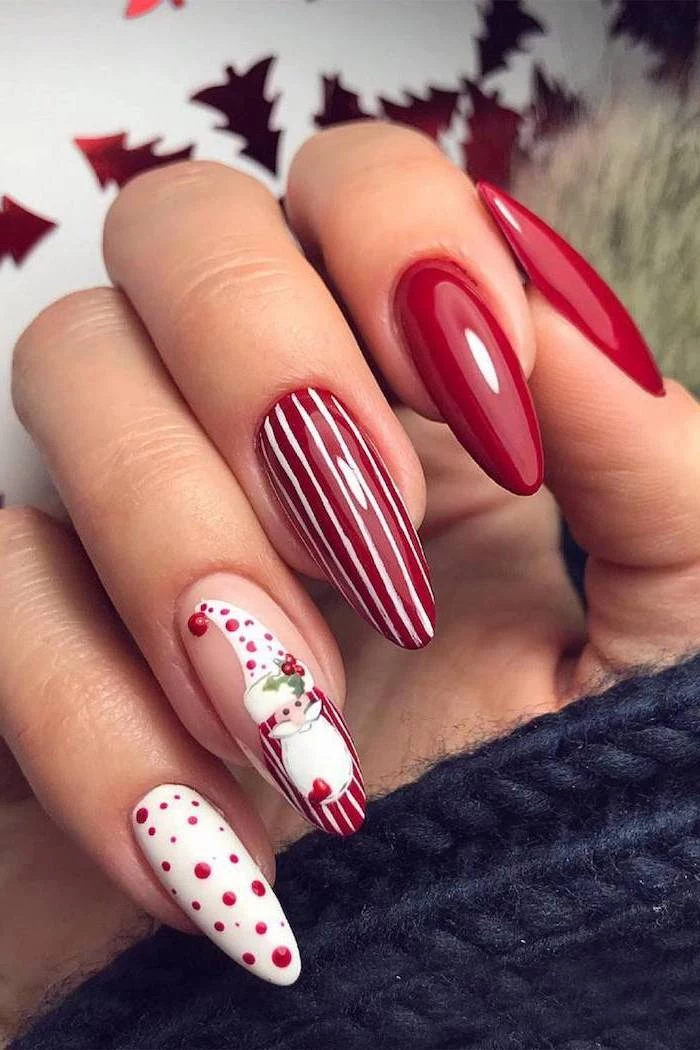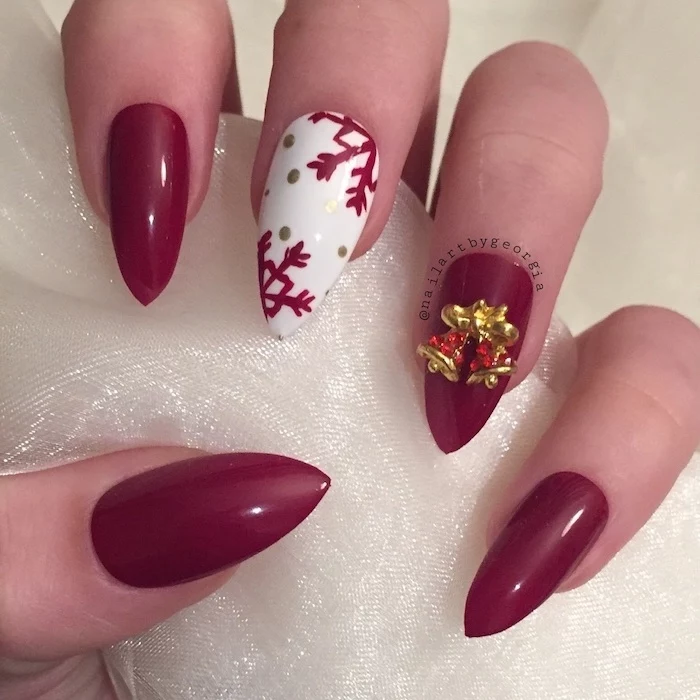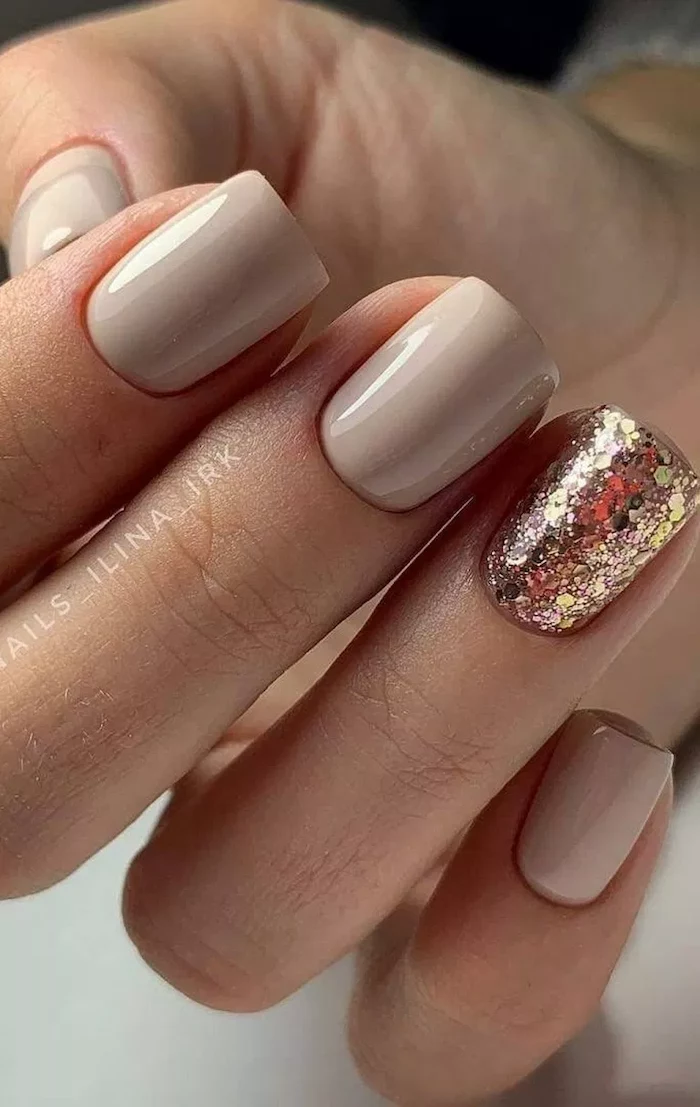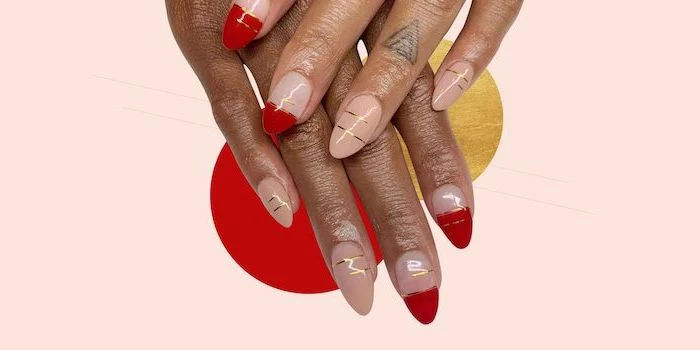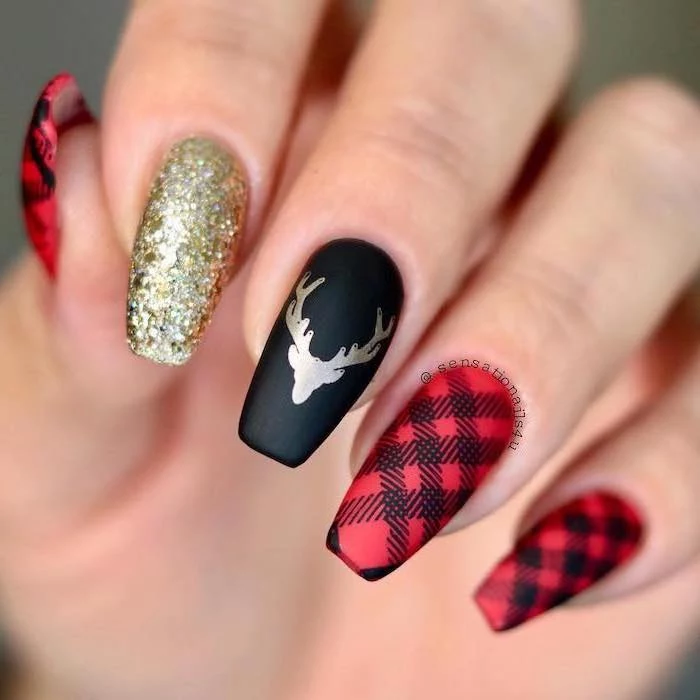 Black matte nails with some gold sparkle are a classy and elegant option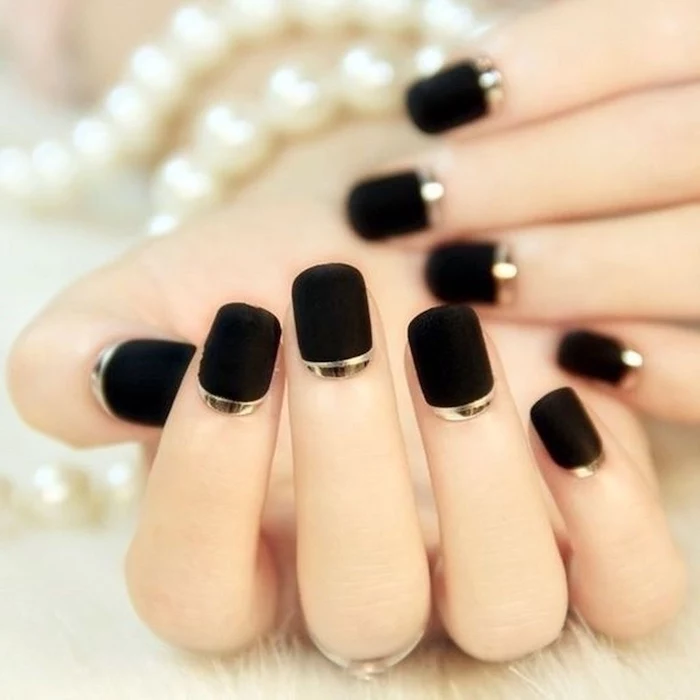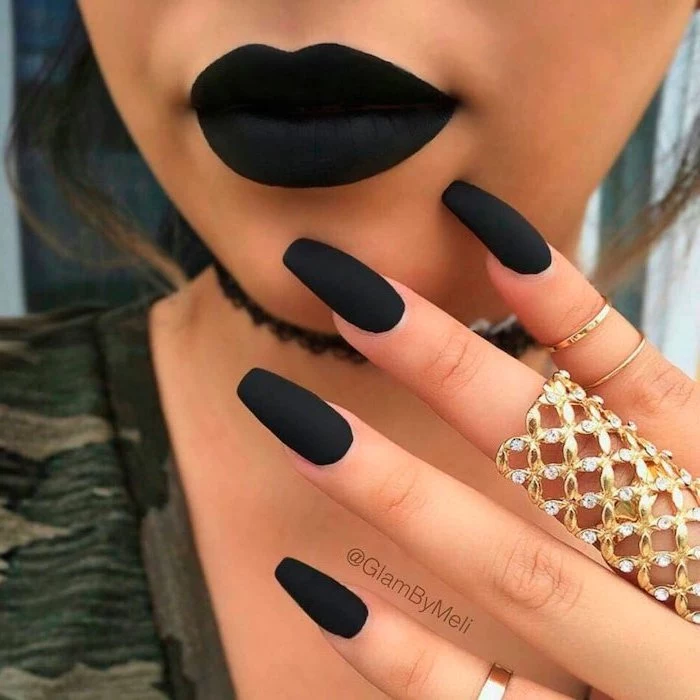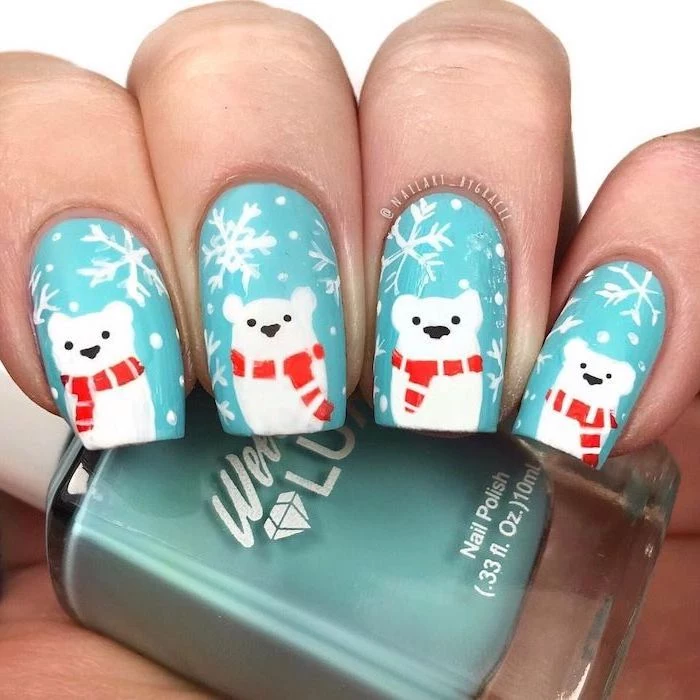 DIY tutorial – Christmas lights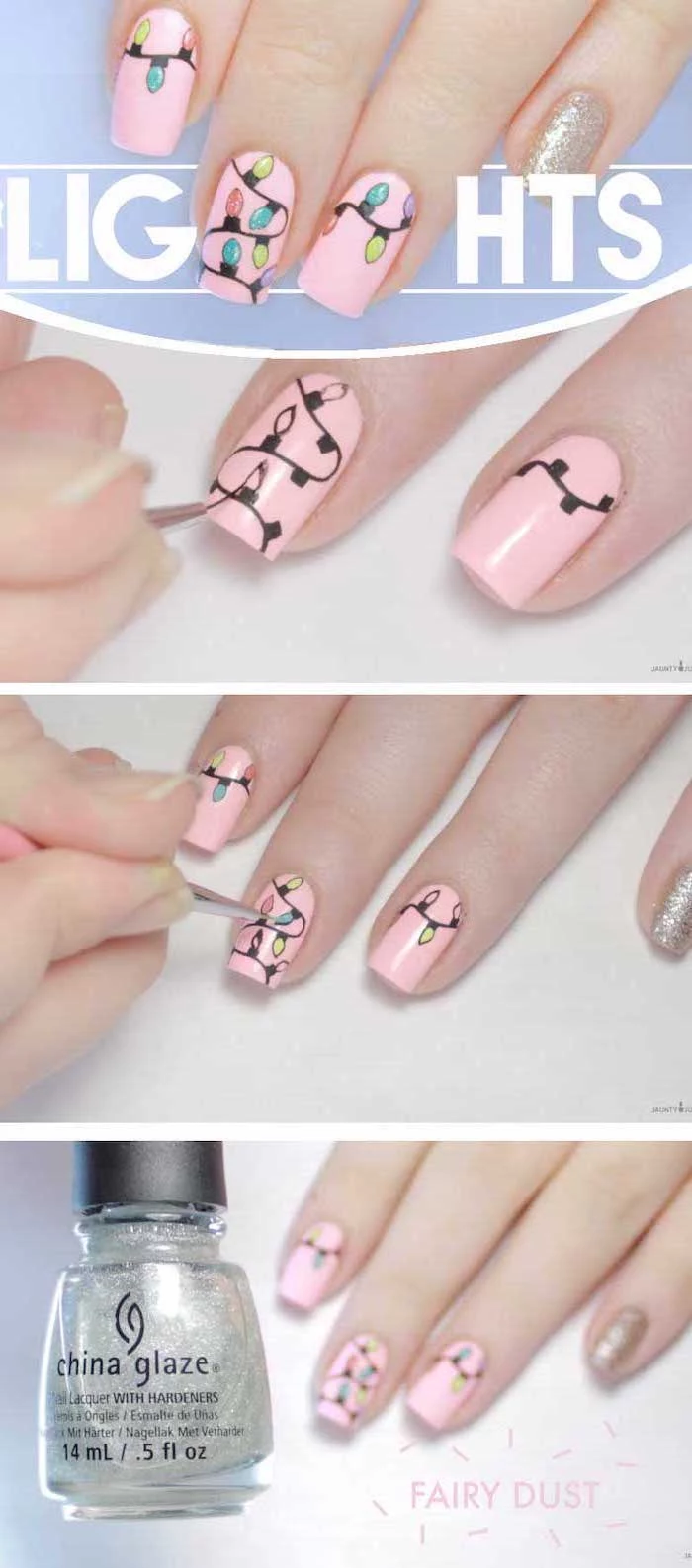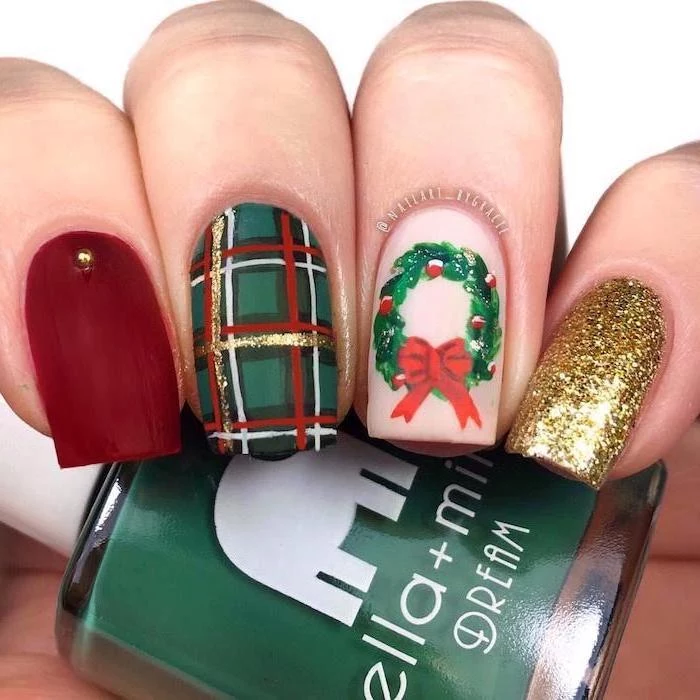 Keep it shiny and festive by adding some glitter and sparkle to your nails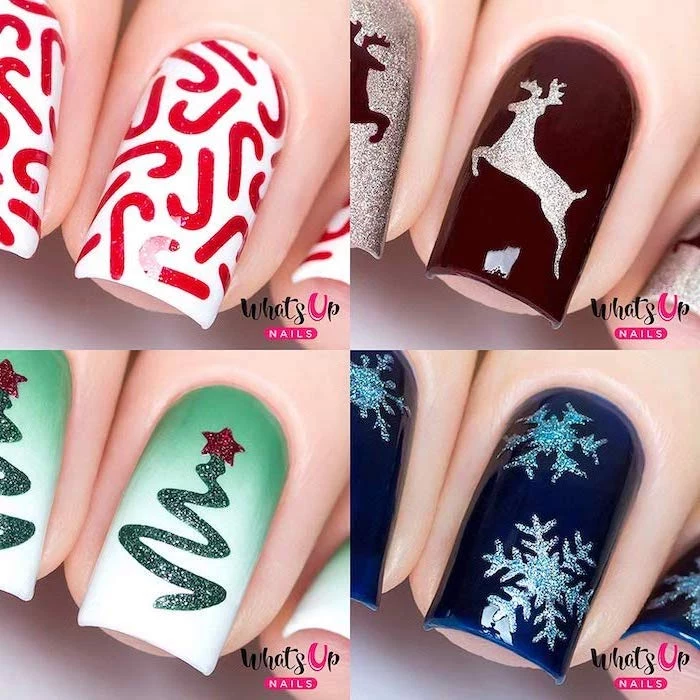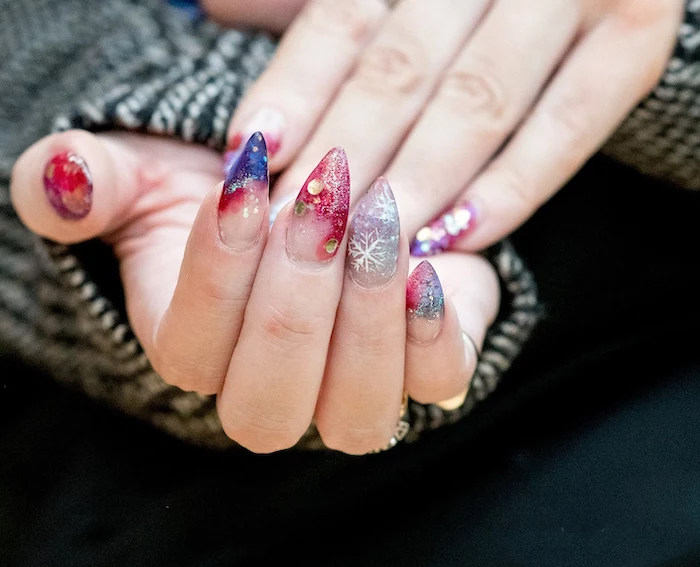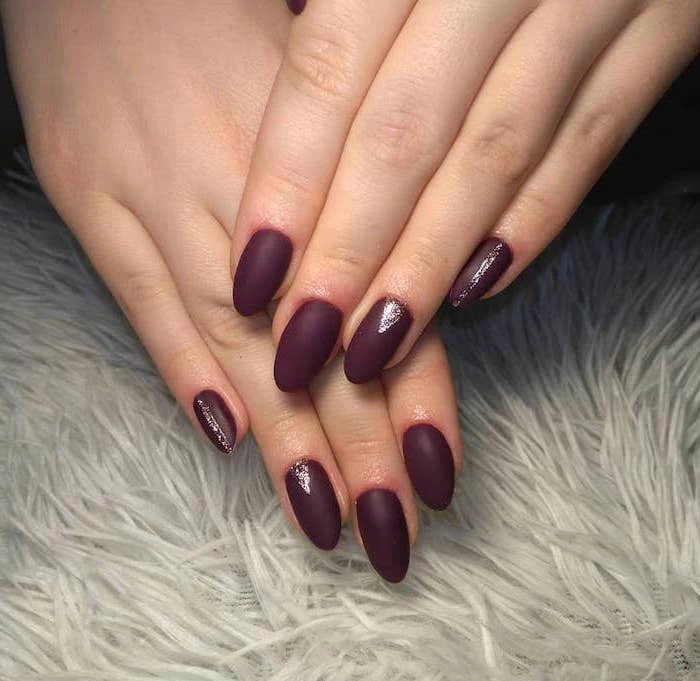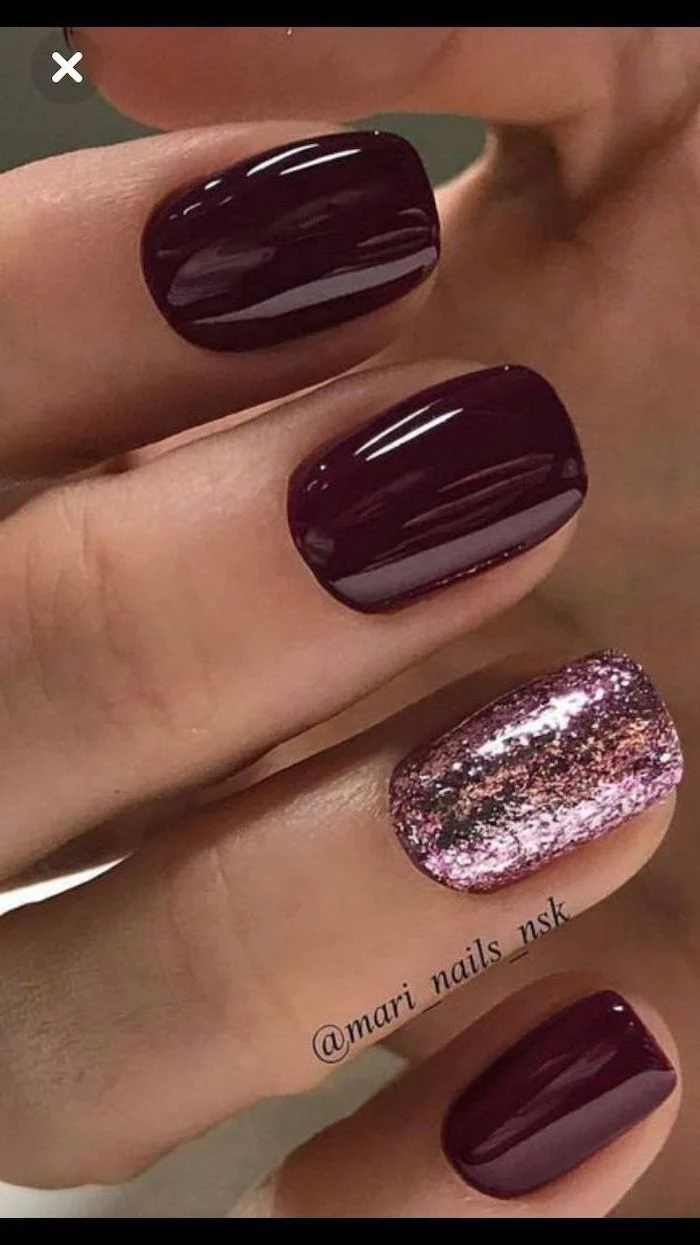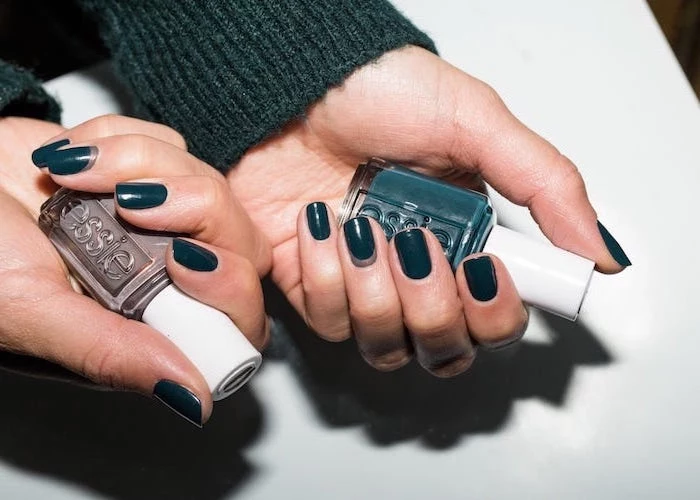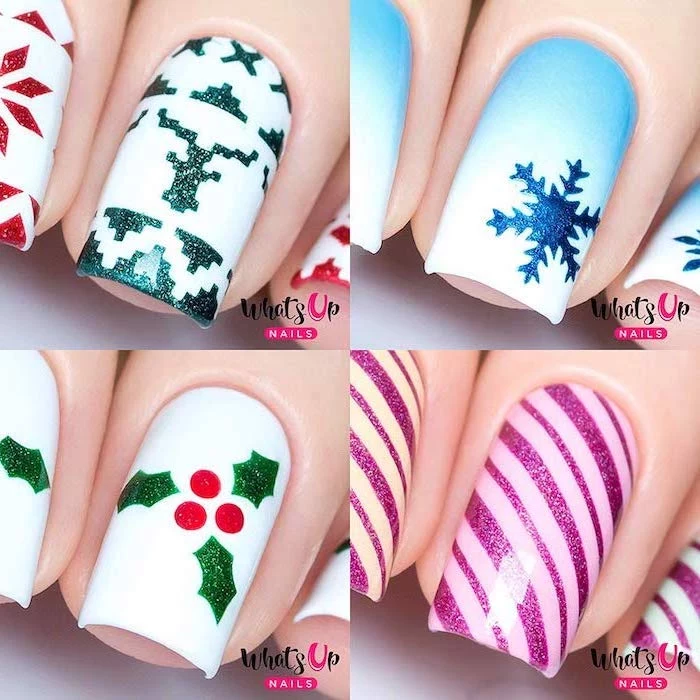 DIY tutorial – Frozen icicles nail art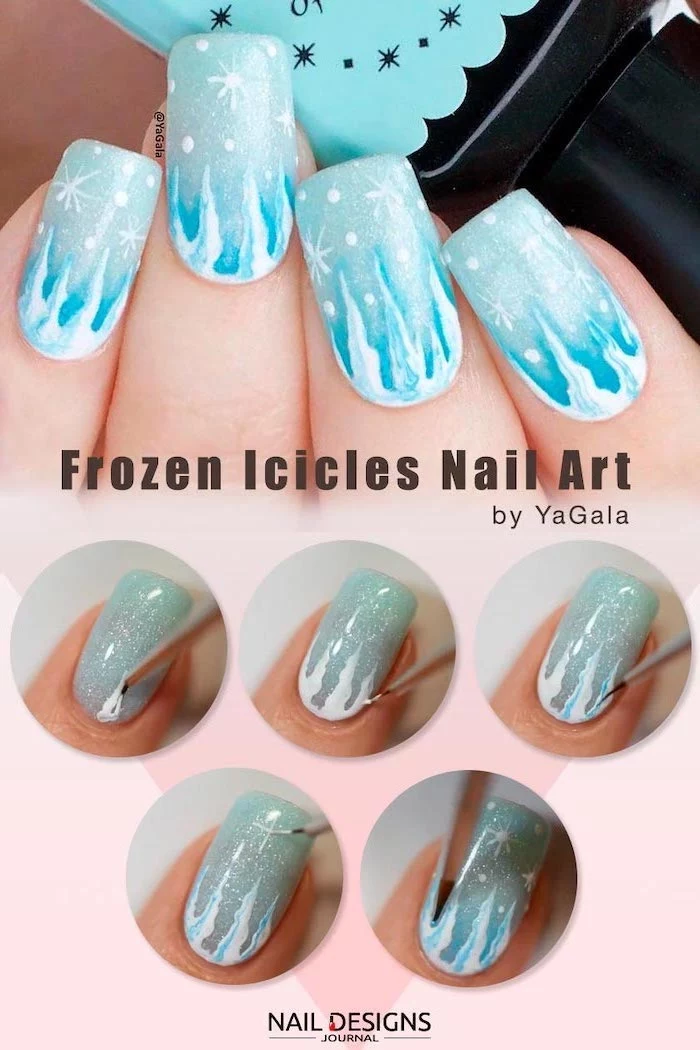 Keep it festive with colorful confetti and rhinestones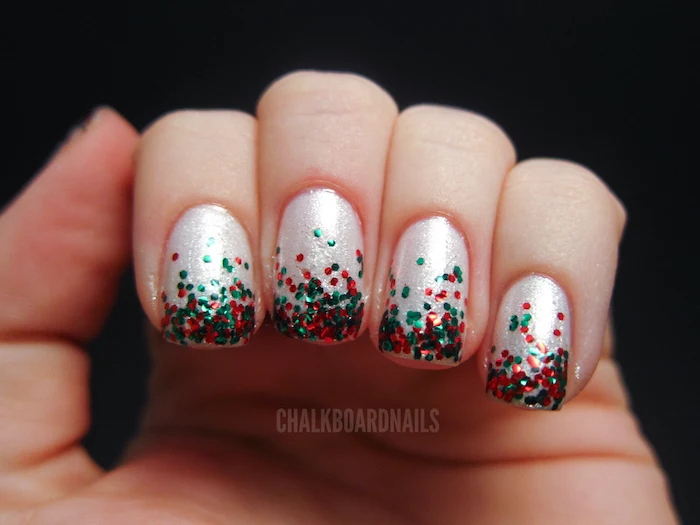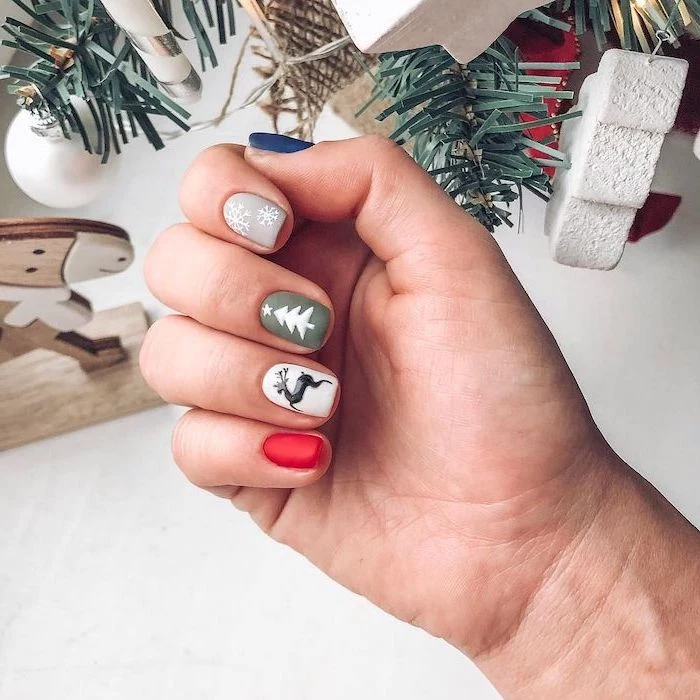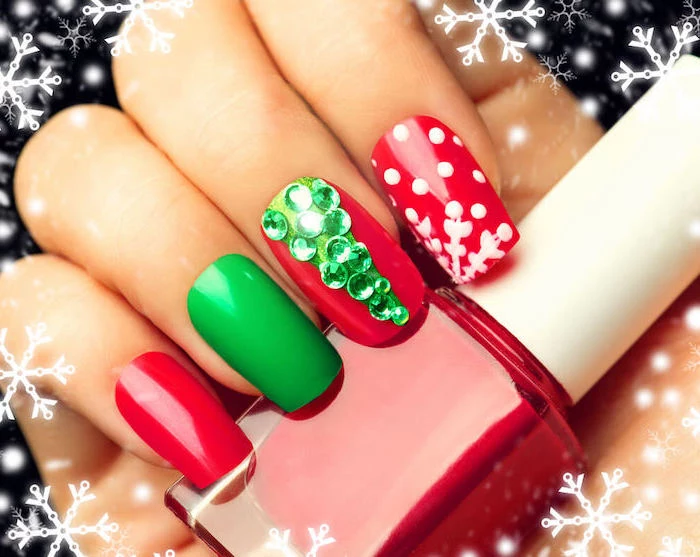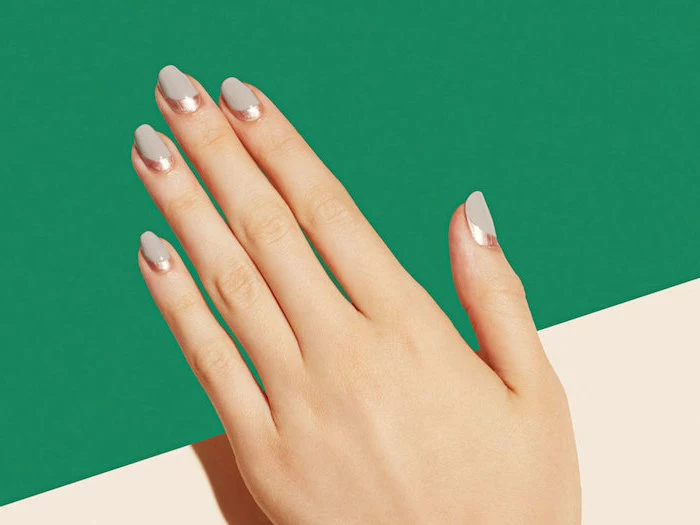 Or keep it simple and neutral with a gorgeous grey shade mixed with some silver glitter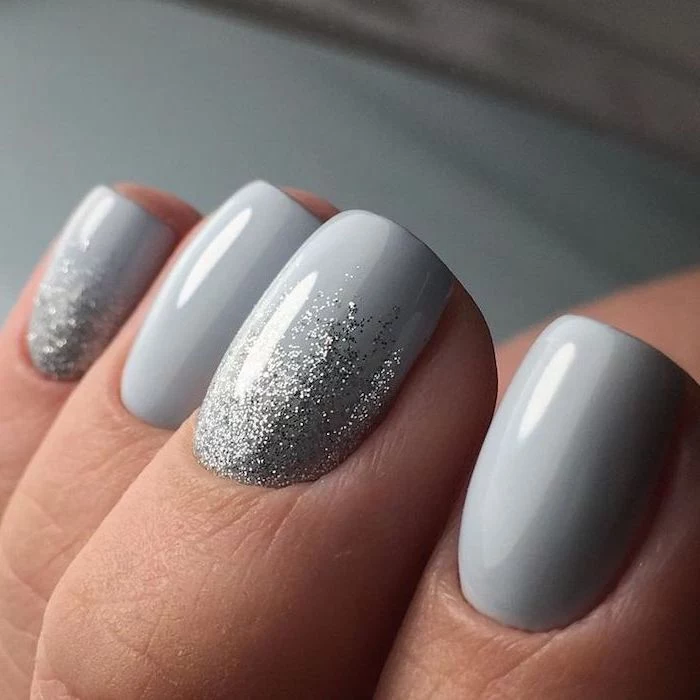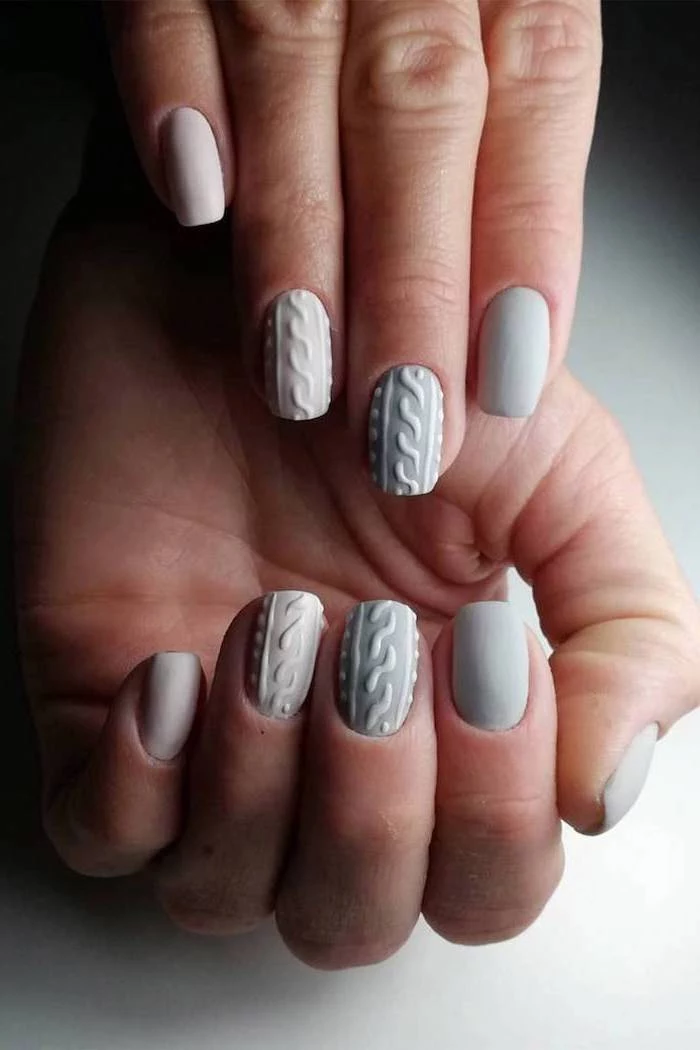 Don't be afraid to experiment with your winter nail colors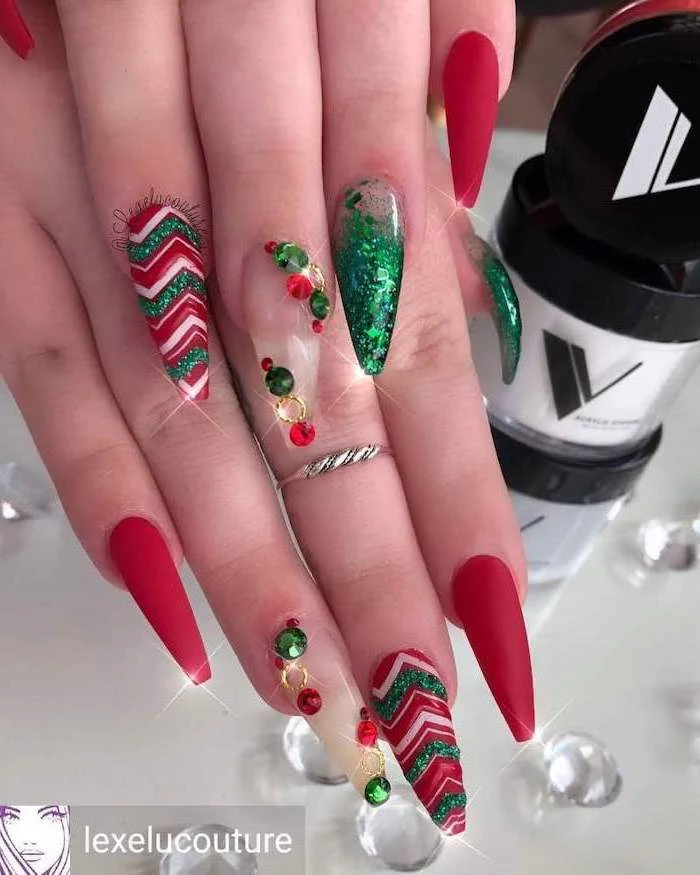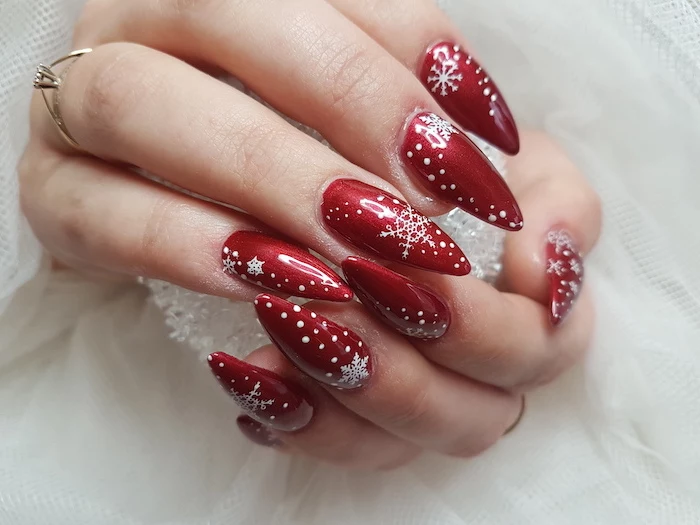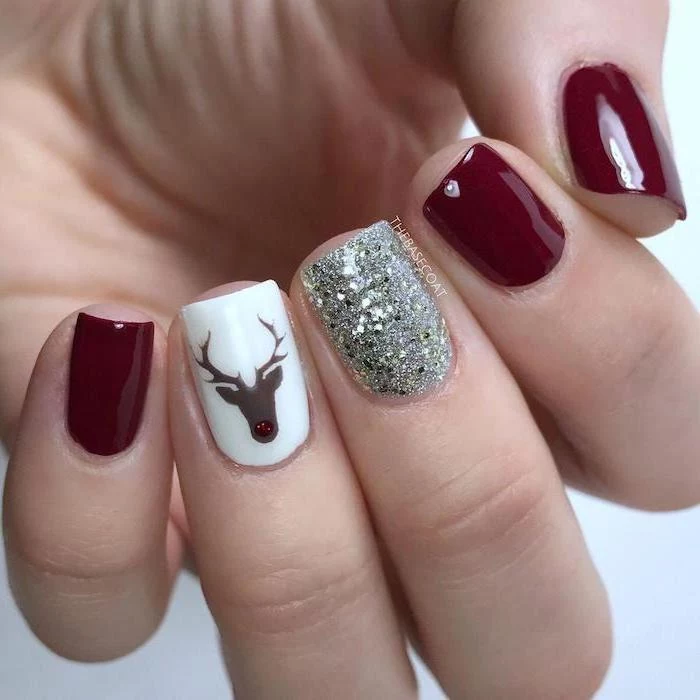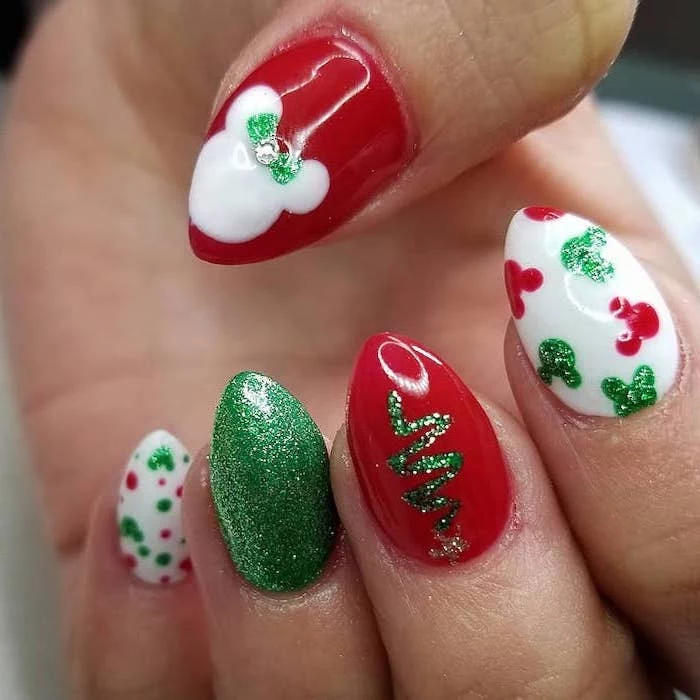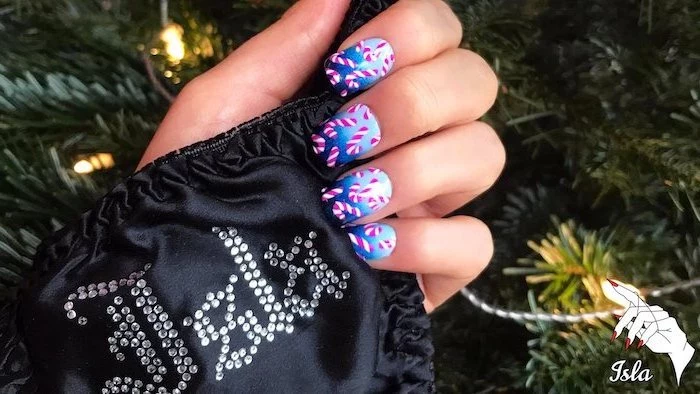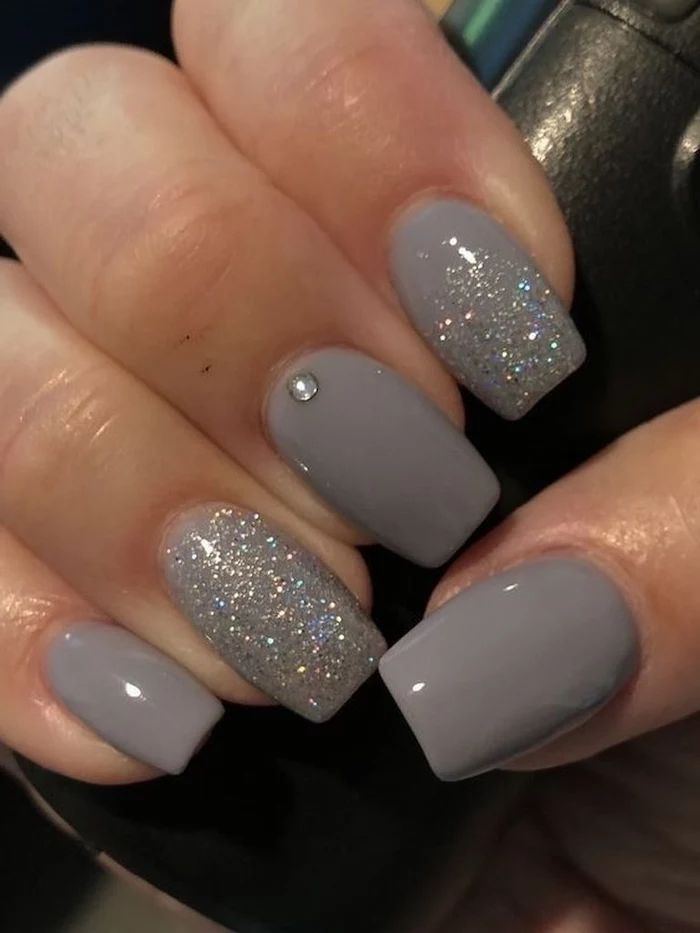 Nail color ideas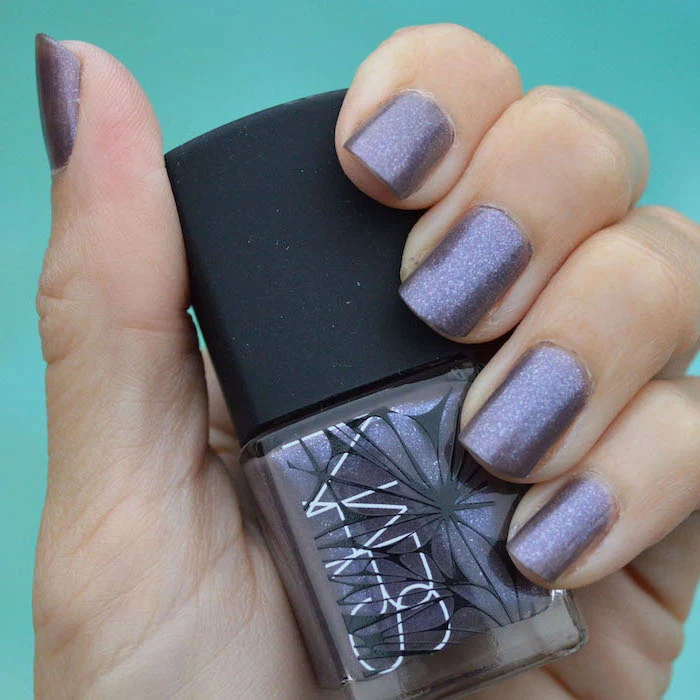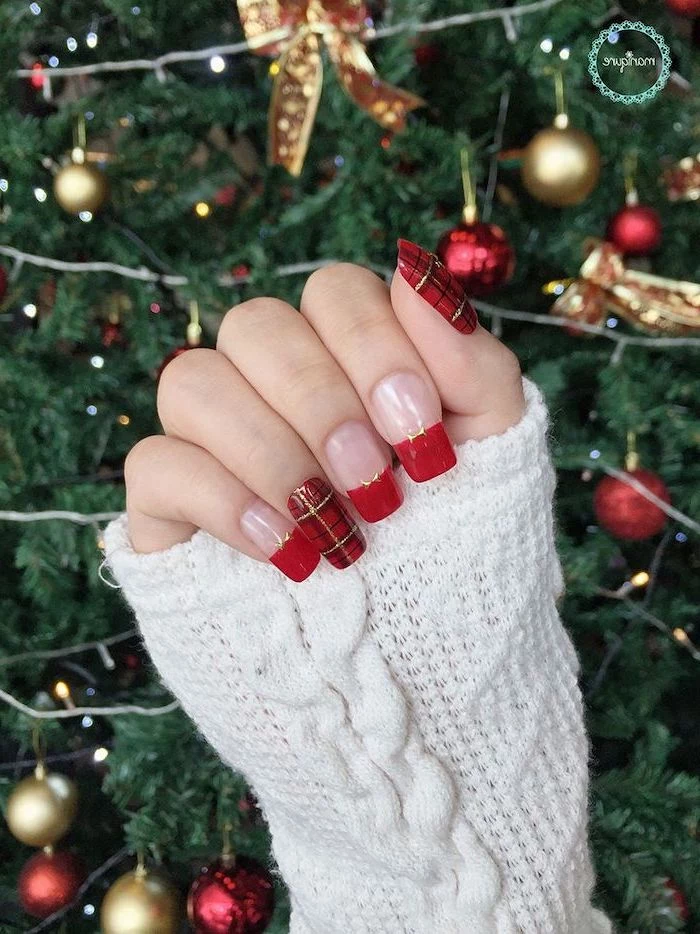 Winter nails with Christmas decorations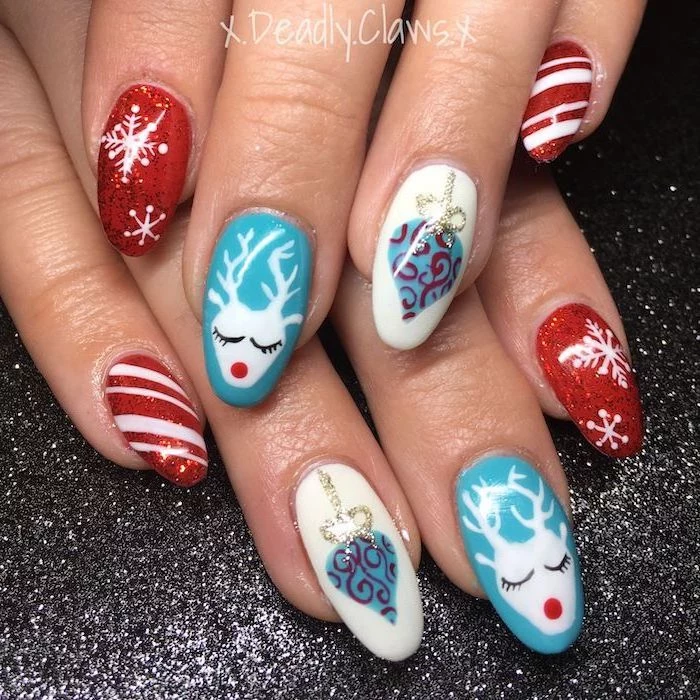 White and gold nails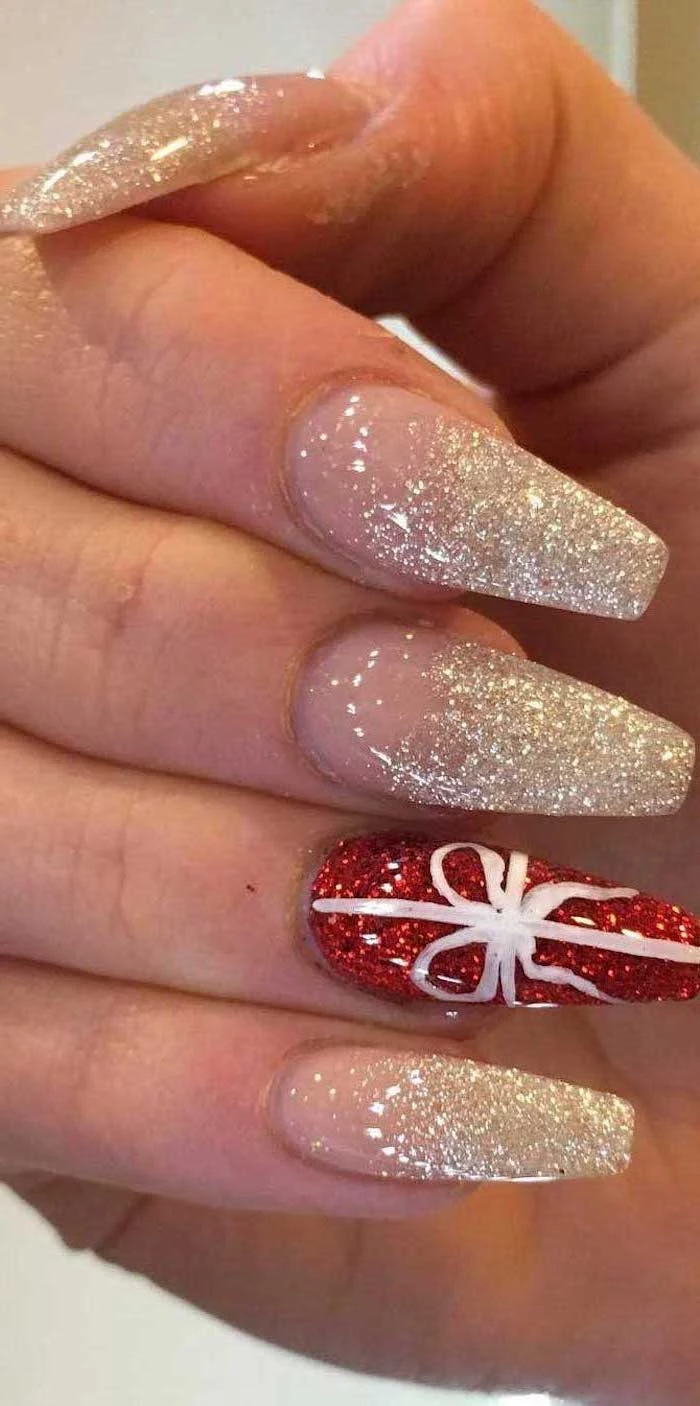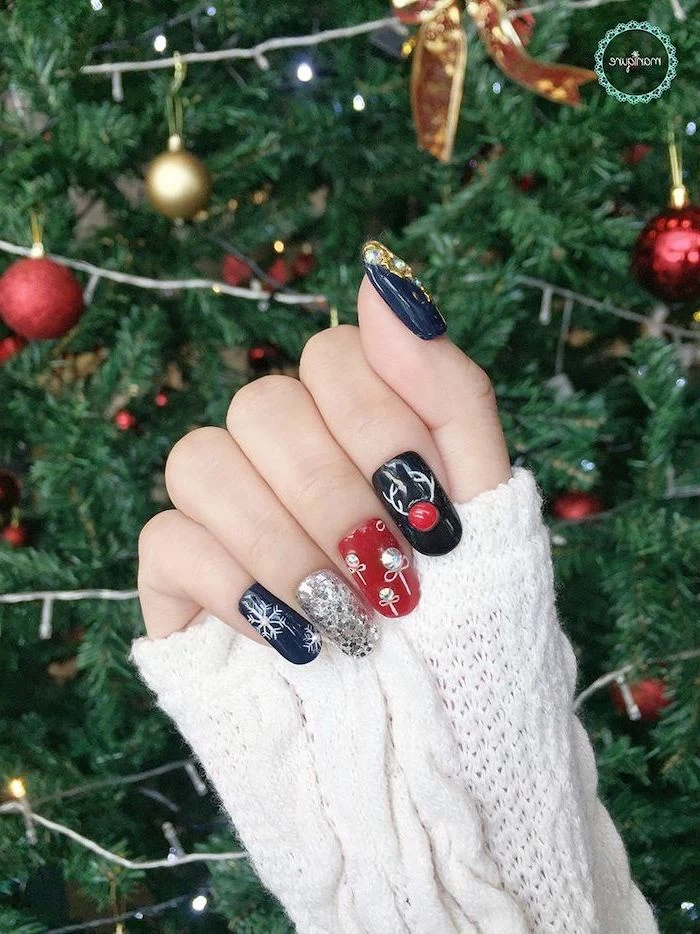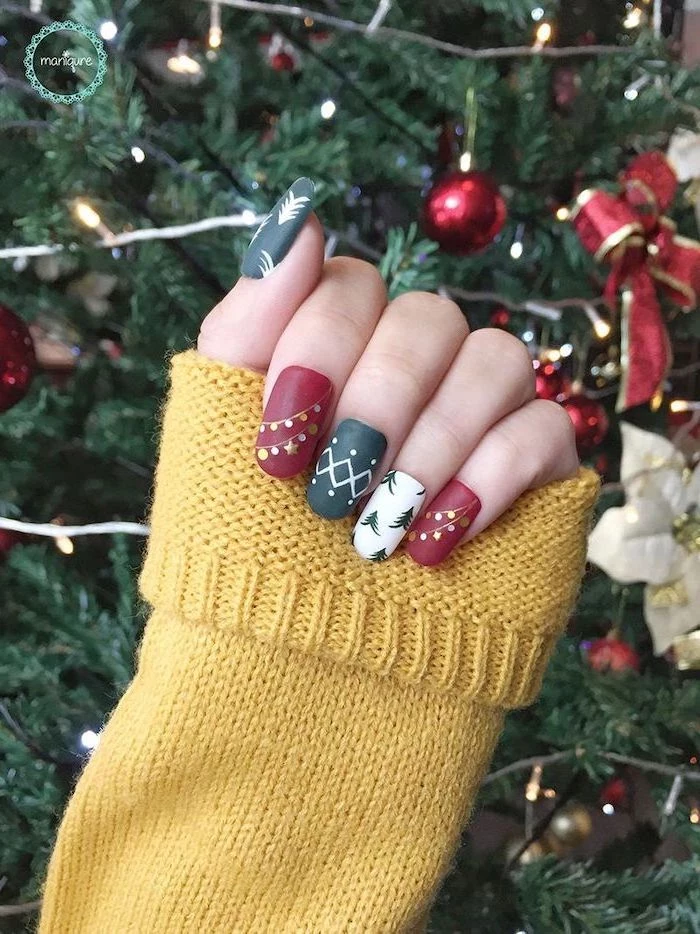 Cute nail colors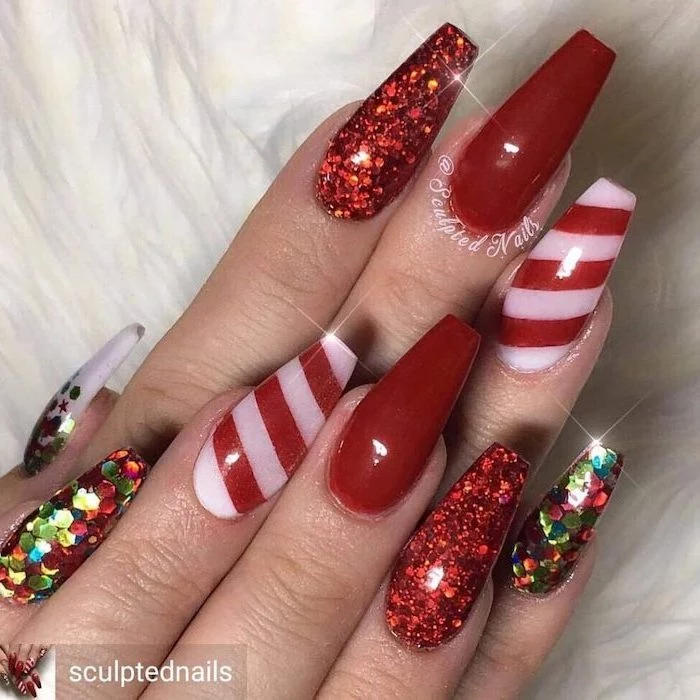 Winter nail designs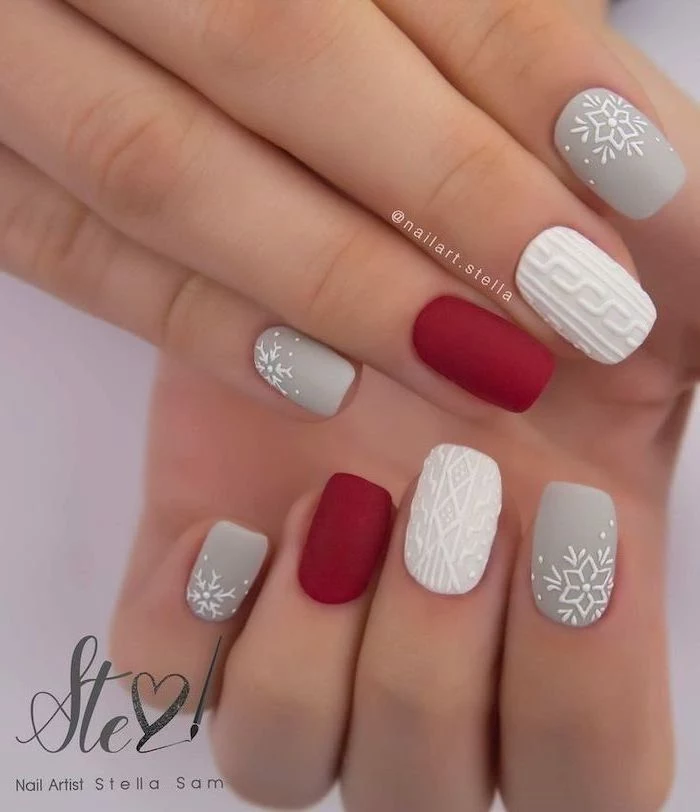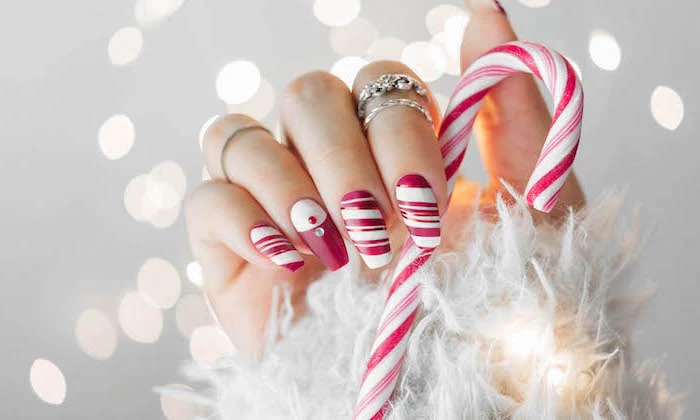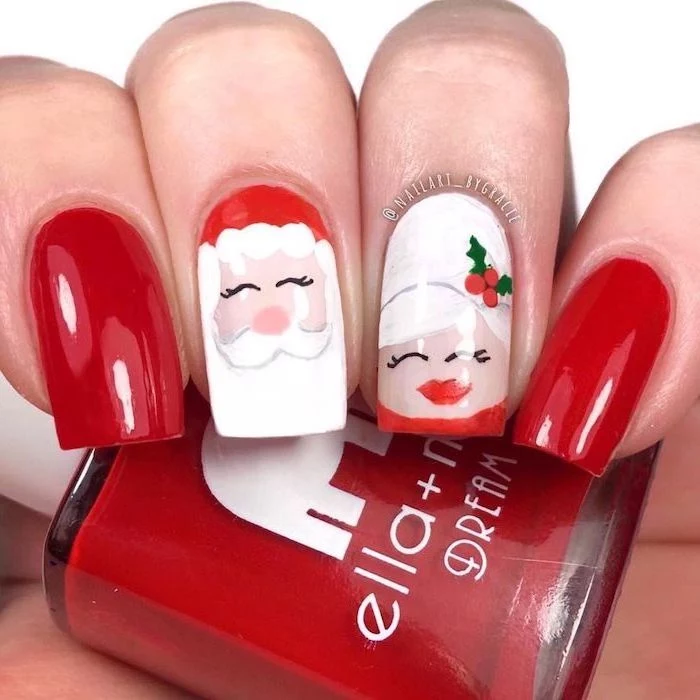 Pretty nail colors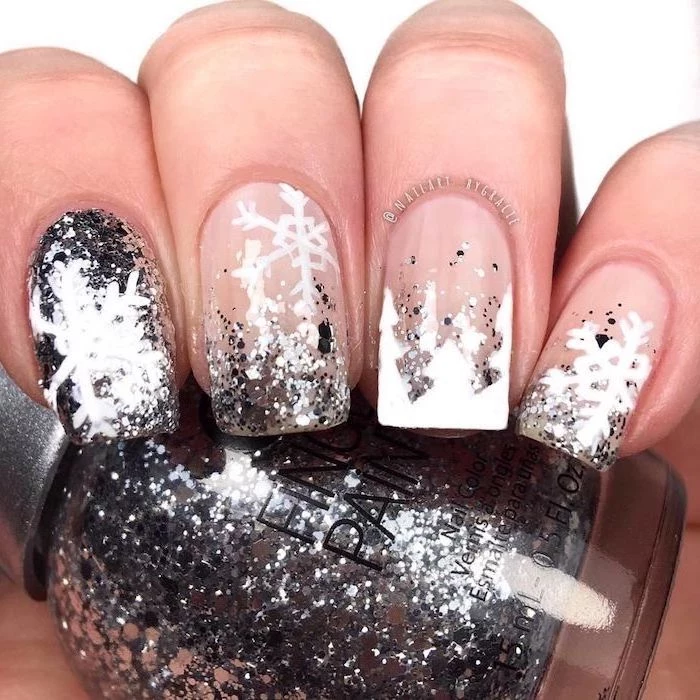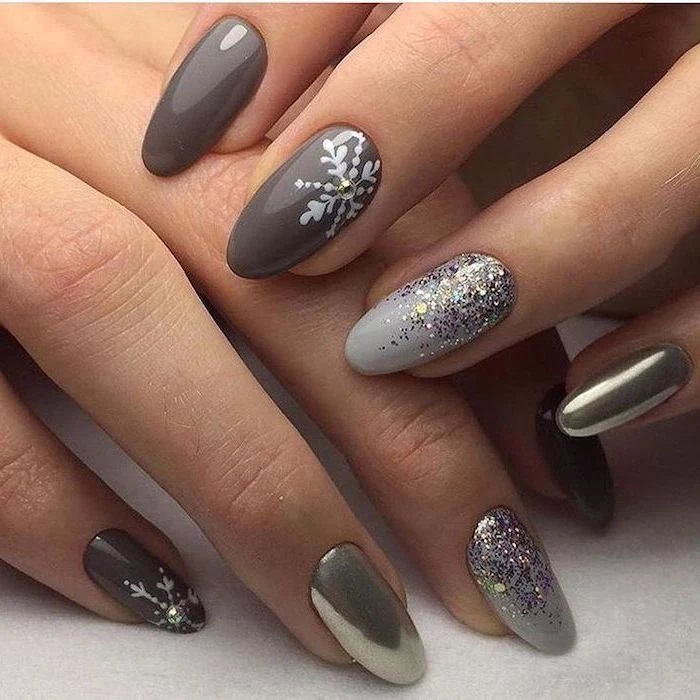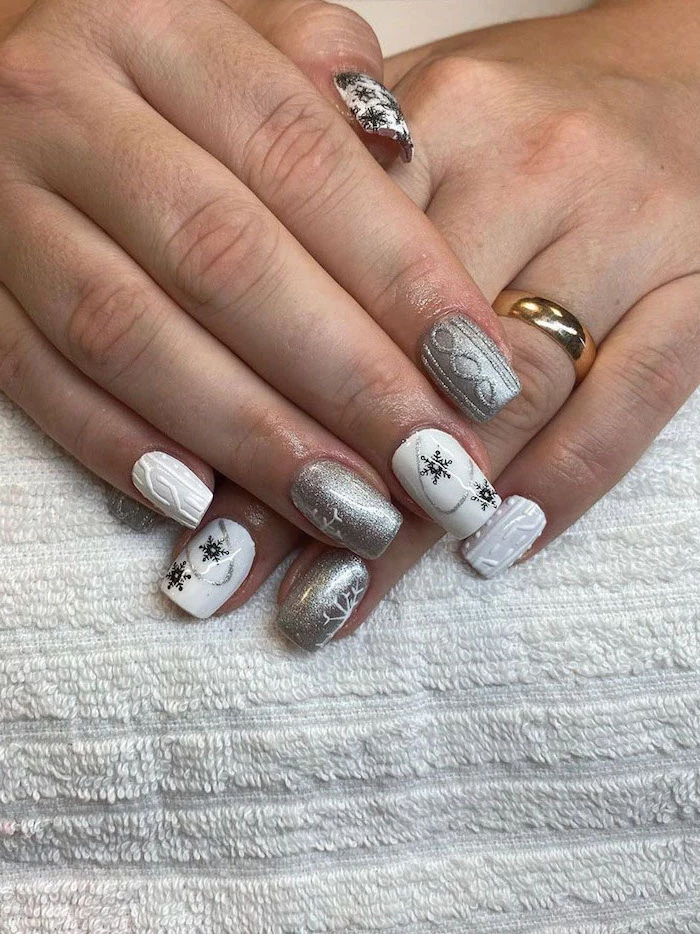 DIY tutorial- Christmas tree nail designs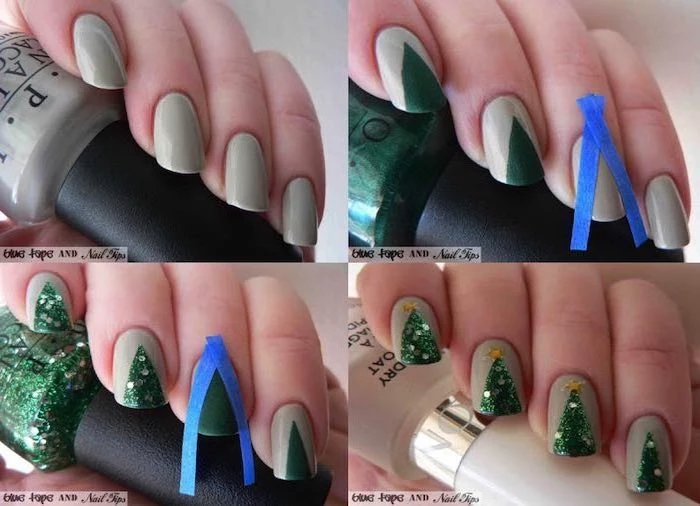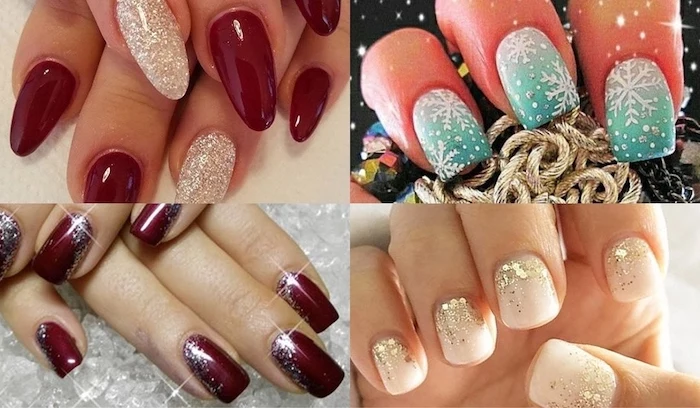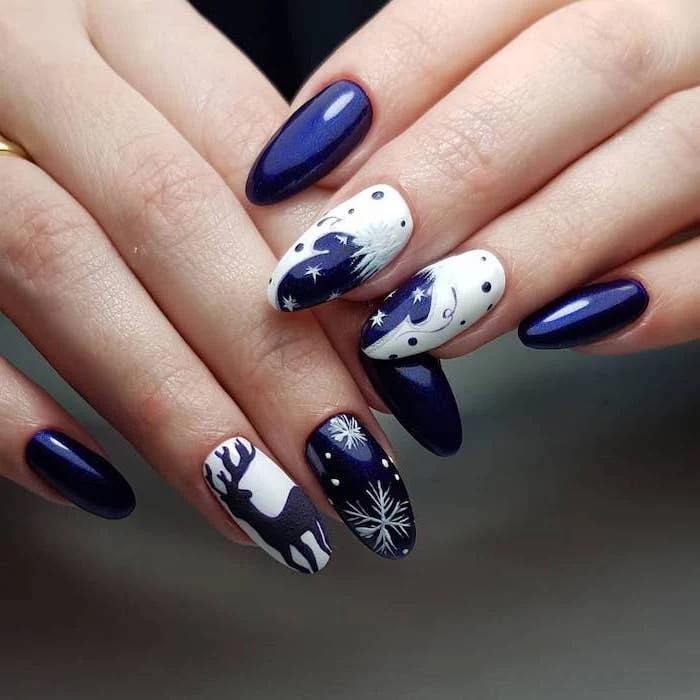 Winter nail ideas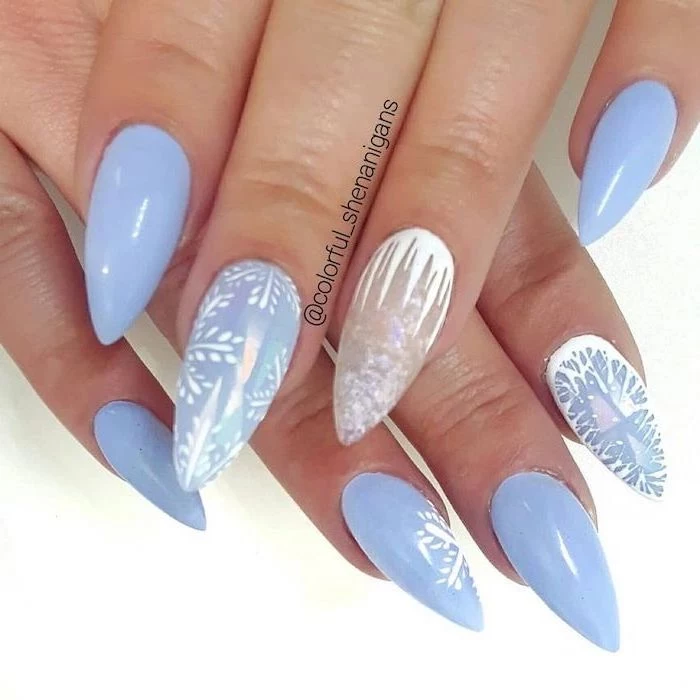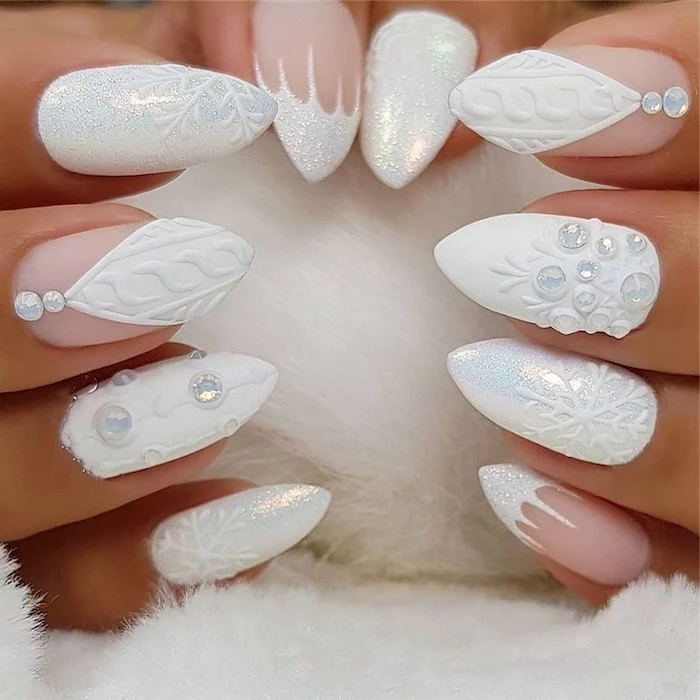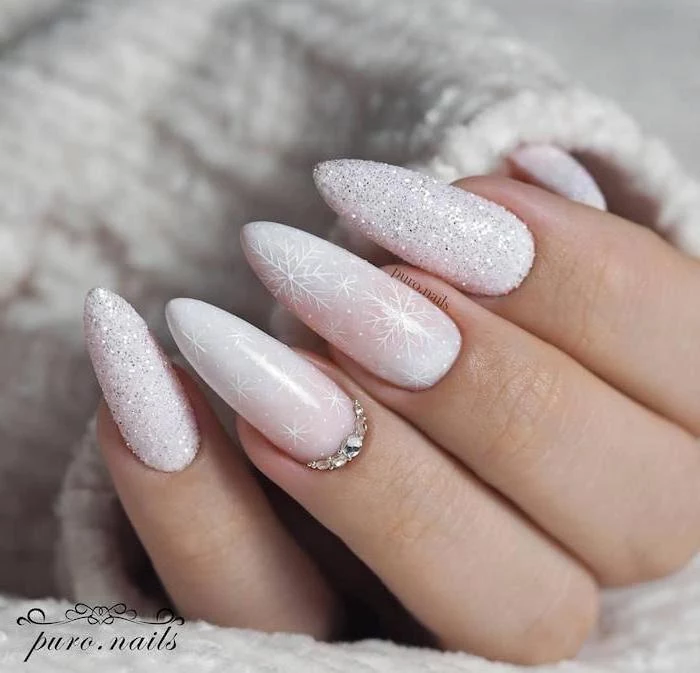 Christmas nail colors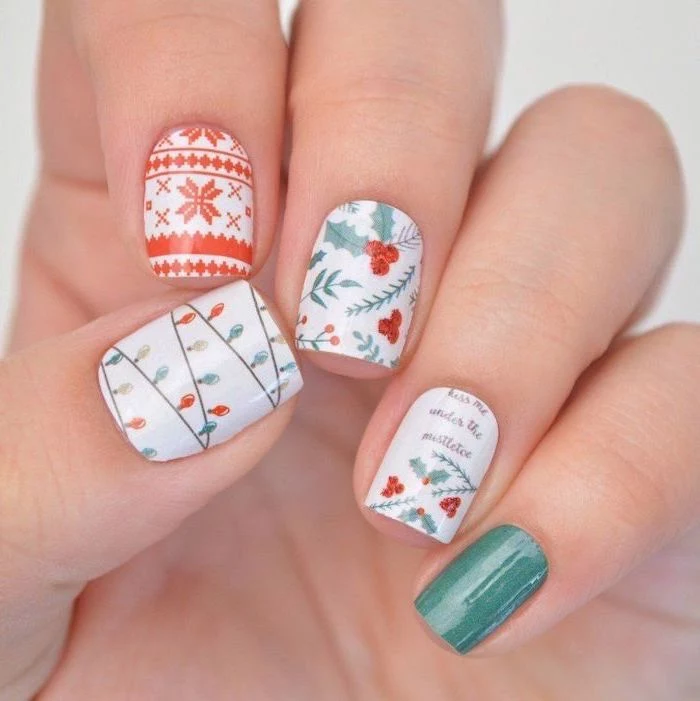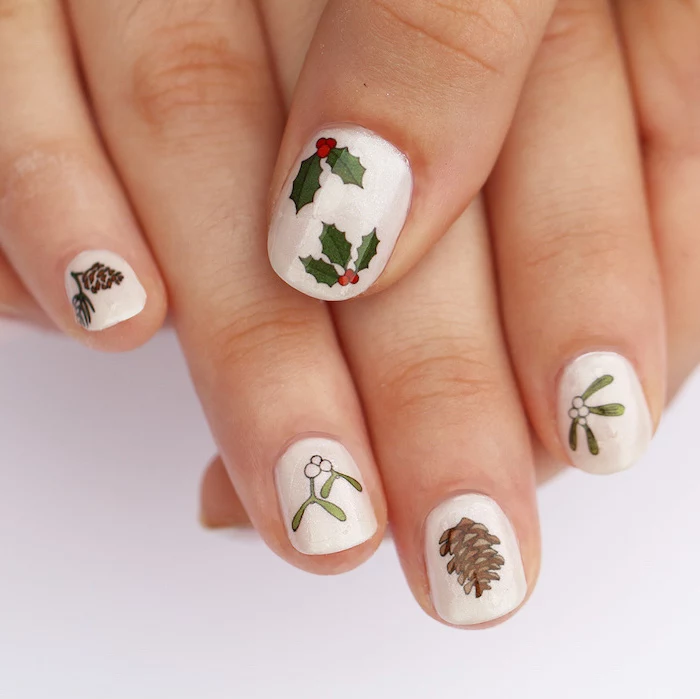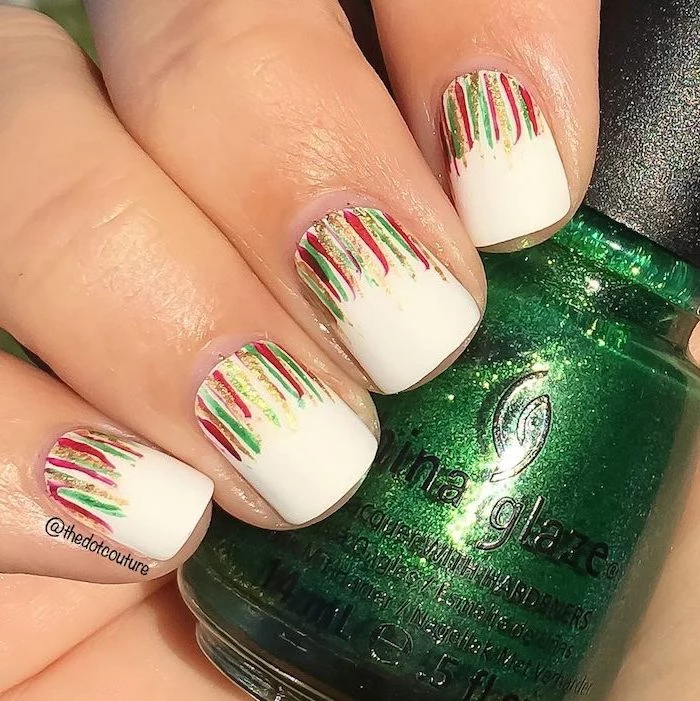 Trending nail colors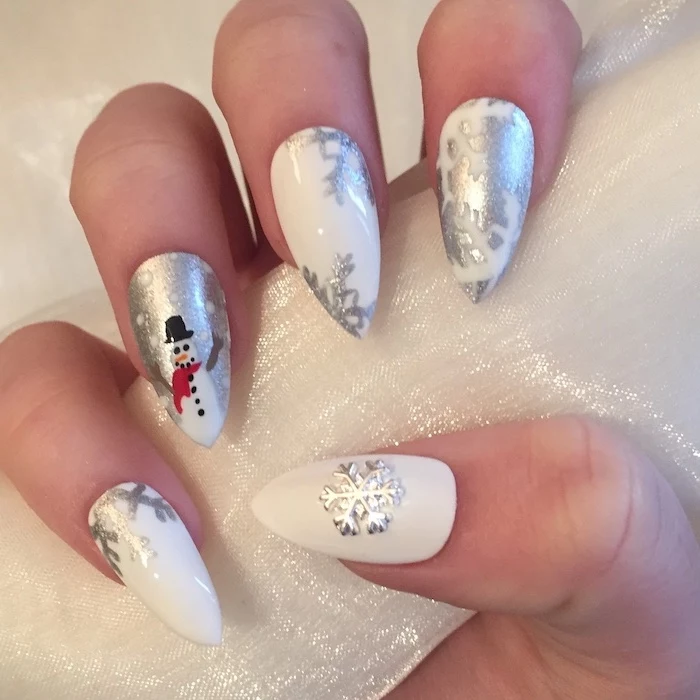 Gorgeous winter nail colors and designs inspired by the Grinch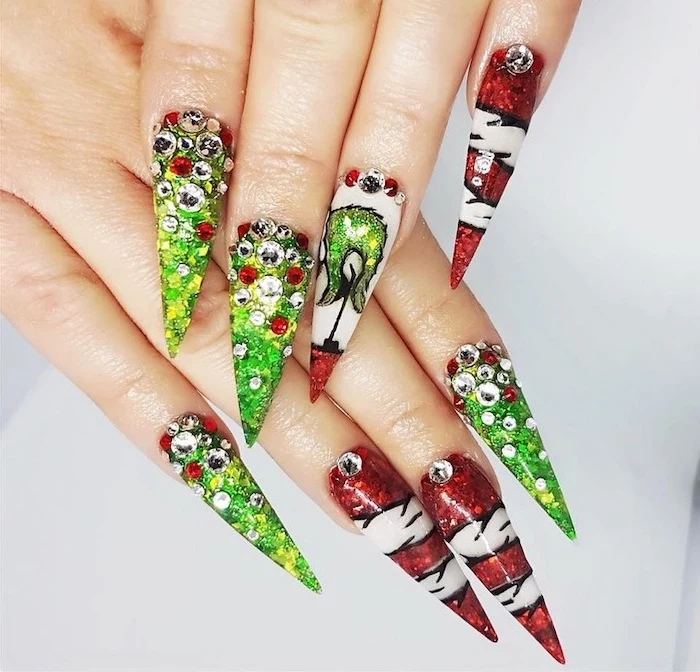 Cute winter nails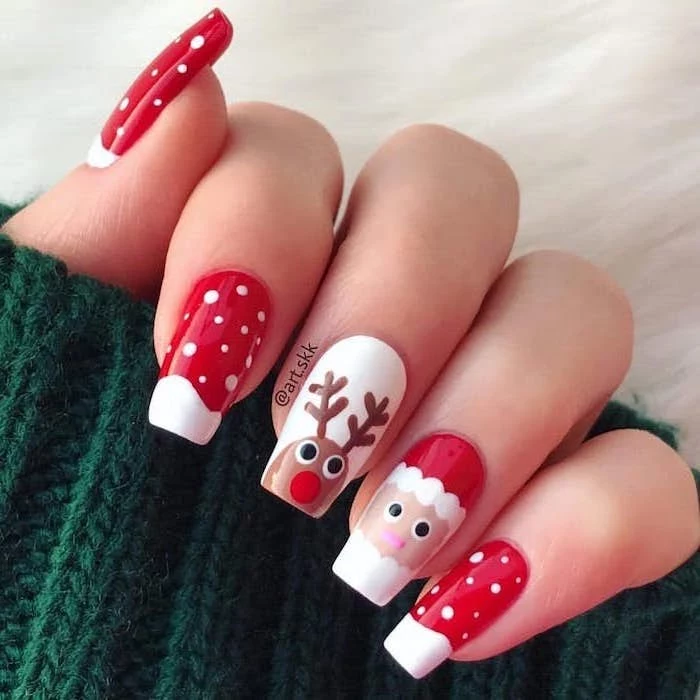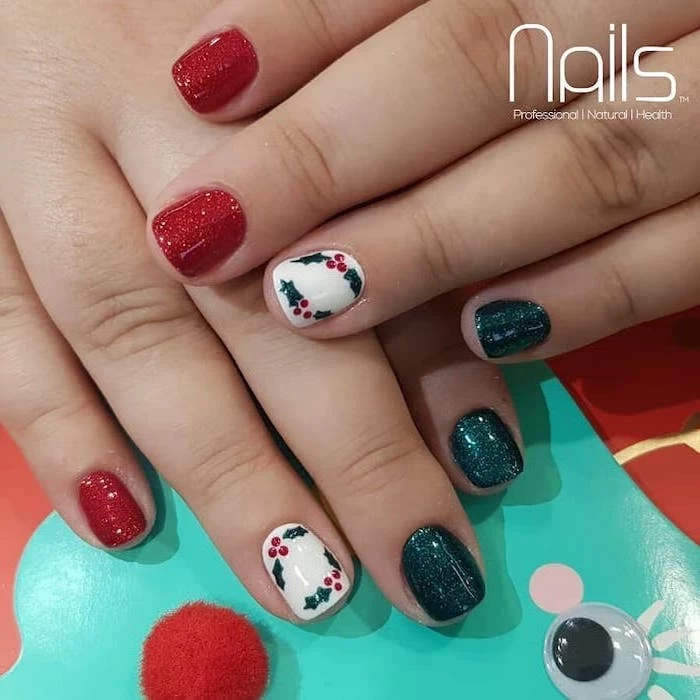 Different color nails with different decorations with rhinestones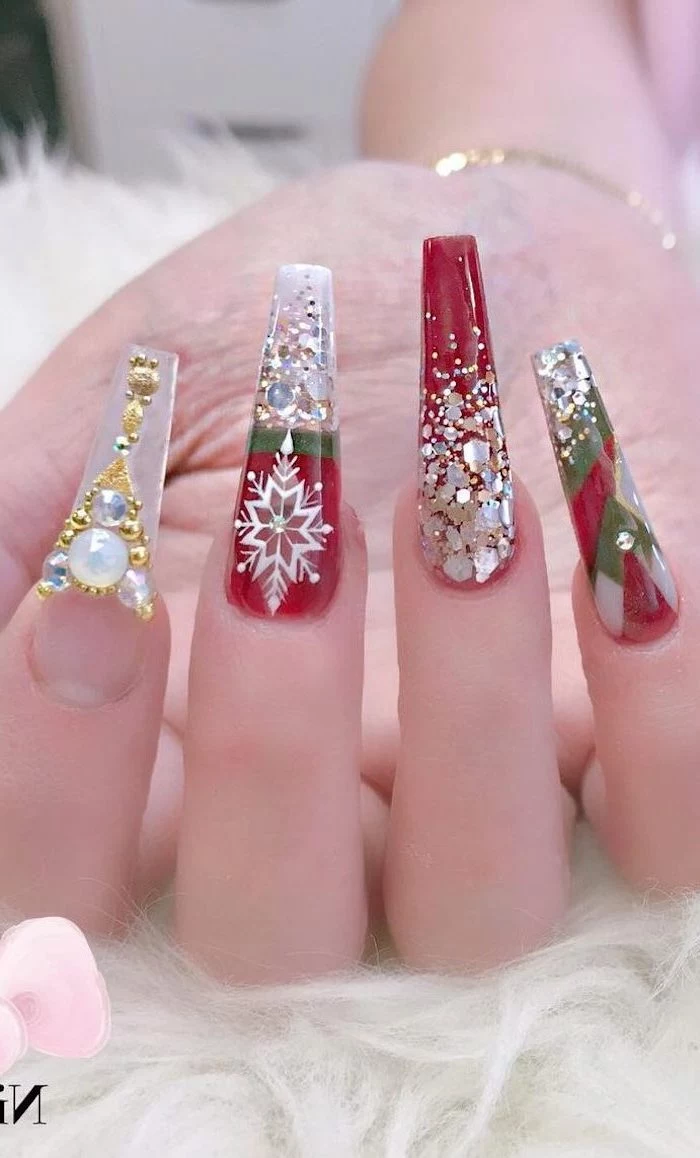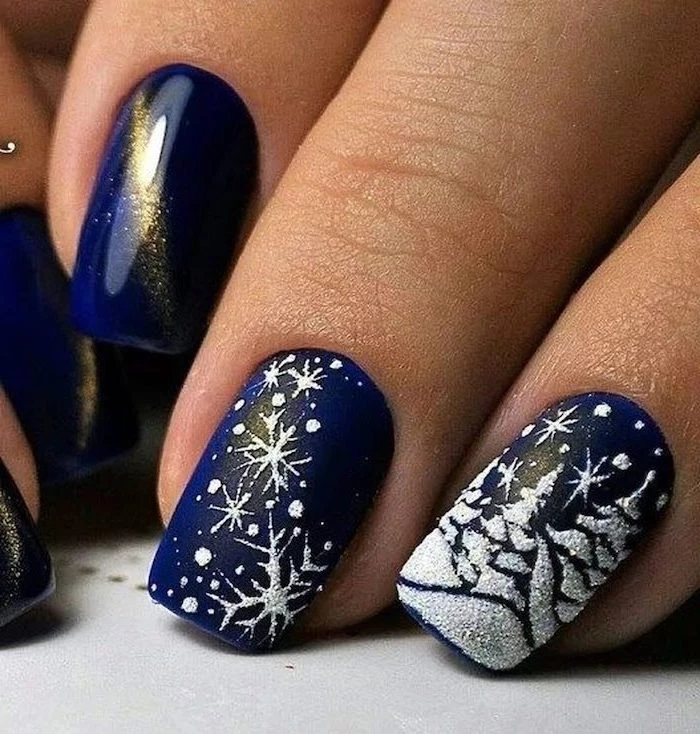 Neutral nail colors