80 fall nail colors to try this season
Autumn is my favorite season. It is so peaceful and beautiful. It is the perfect time for staying in with a good book and a cozy blanket. Fall might be rainy and a bit gloomy, but it is so rich with colors that nature turns into a real piece of art. For me, personally, these colors are truly magical. That is why, I try to incorporate them into my everyday outfits. So, in this article, we are going to focus specifically on the often overlooked manicure. Here are 80 fall nail colors you can try this season.
Fall nail colors to try this season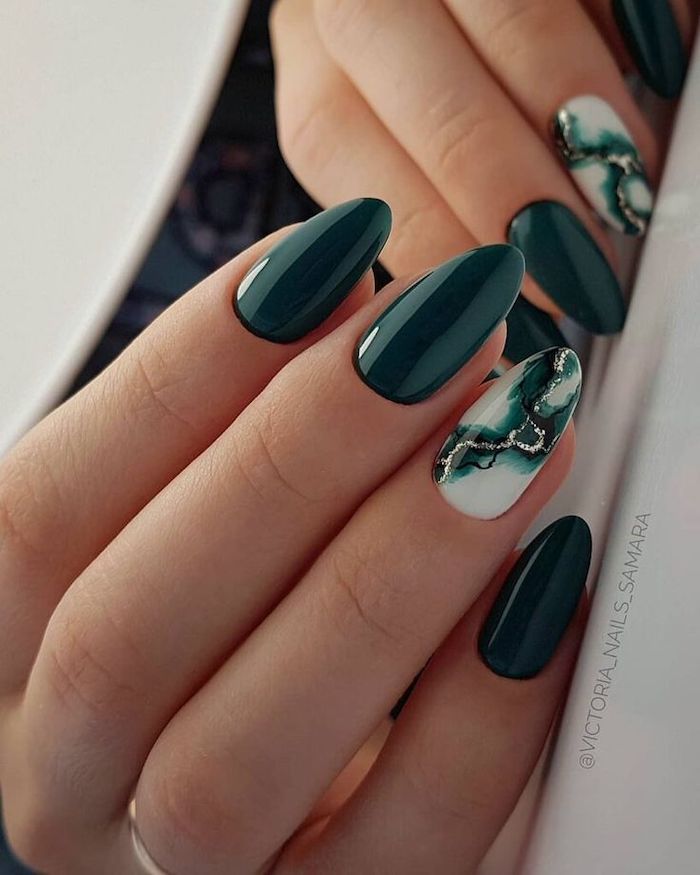 What are the most popular fall nail colors this season?
When it comes to autumn nails, there are a few colors, which are always associated with the season. Burgundy red, yellow, orange, green – the colors of fall are easily incorporated into your nail designs. However, there are a few other hues and decorations you can try, which match the season perfectly.
Copper
This sun-kissed color gives off a major autumn vibe. Even a simple solid manicure with this color, without any decoration, can easily overshadow all others.
Nude
Neutral nail colors are a staple of the season. Nude nails have and always will be elegant and trendy. You can add a few gold lines to them and have yourself the perfect fall manicure.
Brown
Technically, it is a part of the staple fall colors. However, some people don't really know how to use brown on their nails. Try light brown with a matte top coat, sit back and watch people gasp at your nails.
Purple
If you are not afraid to experiment with colors, then this is the perfect fit for you. Darker purple hue gives off a modern autumn vibe.
Black
Another option for lovers of darker tones. Black will always be fashionable. In my opinion, you can never go wrong with black. Pair it with a creative decoration and you've got yourself the perfect fall nail design.
Grey
More specifically shades of grey. Ombre nails are super trendy right now. Try a gradual ombre effect from light to dark grey hues for a modern twist.
Rust
Same as copper. Super trendy color, giving off a major autumn vibe.
Marble nails
So elegant and ultra modern. Marble nails with darker hues is a major trend amongst the fall nails this year. Don't be afraid to try it.
Don't be afraid to experiment with colors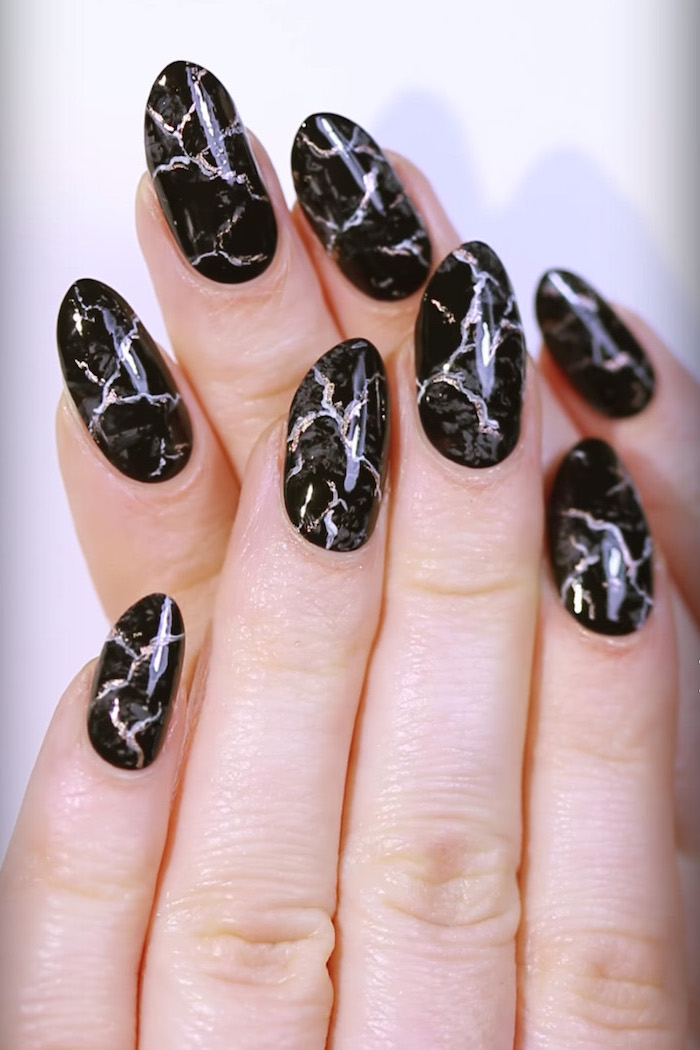 Black will always be fashionable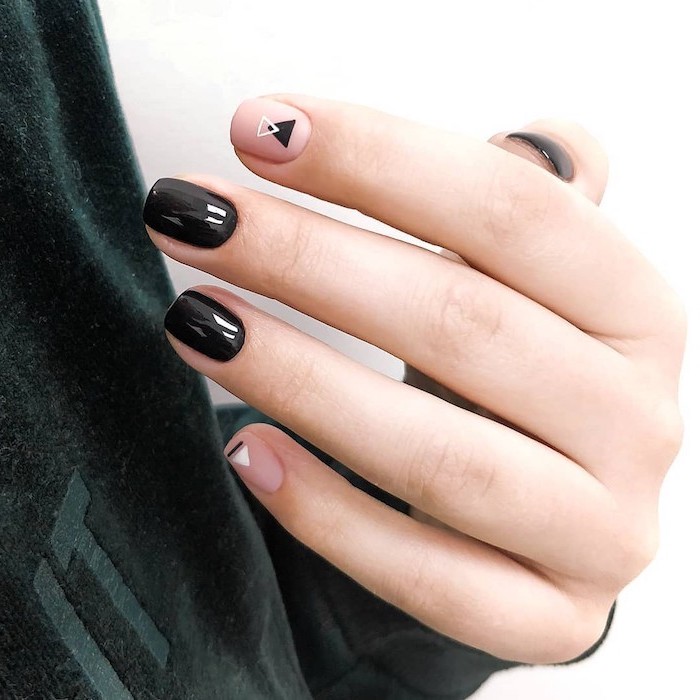 Fall nail colors – birds flying away for the winter season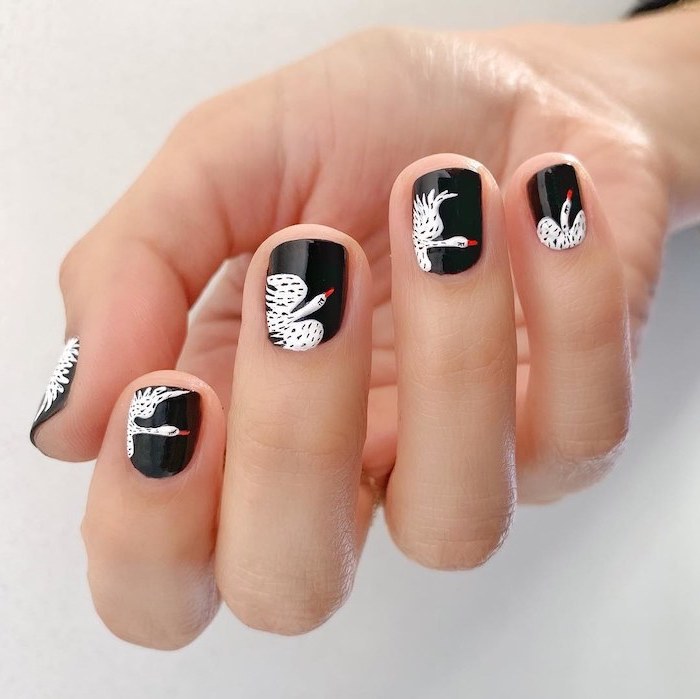 Matte nails are a big trend this season, especially when paired with beautiful fall leaves decorations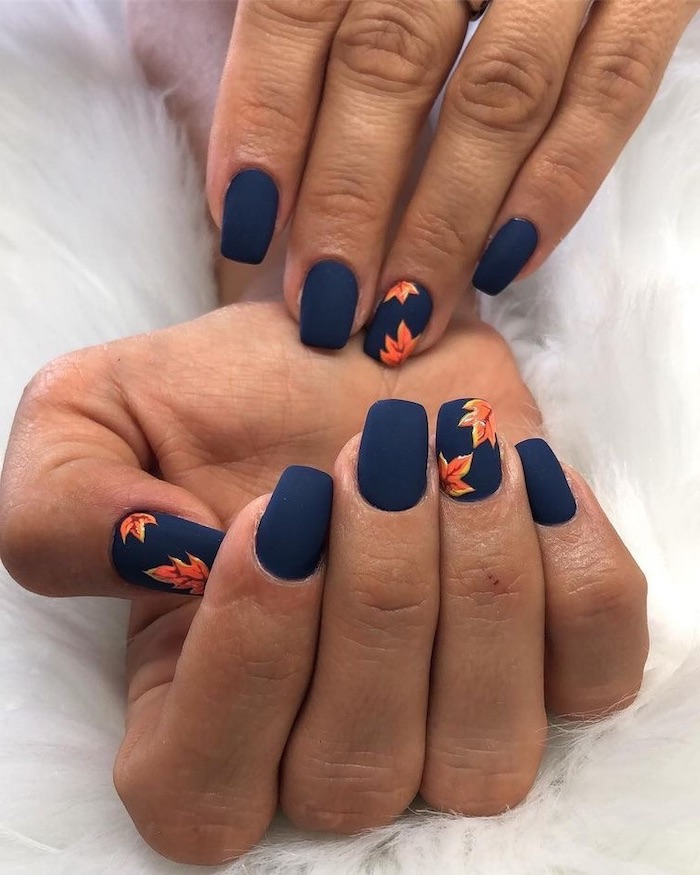 Any golden brown hue is a must for a breathtaking fall nail design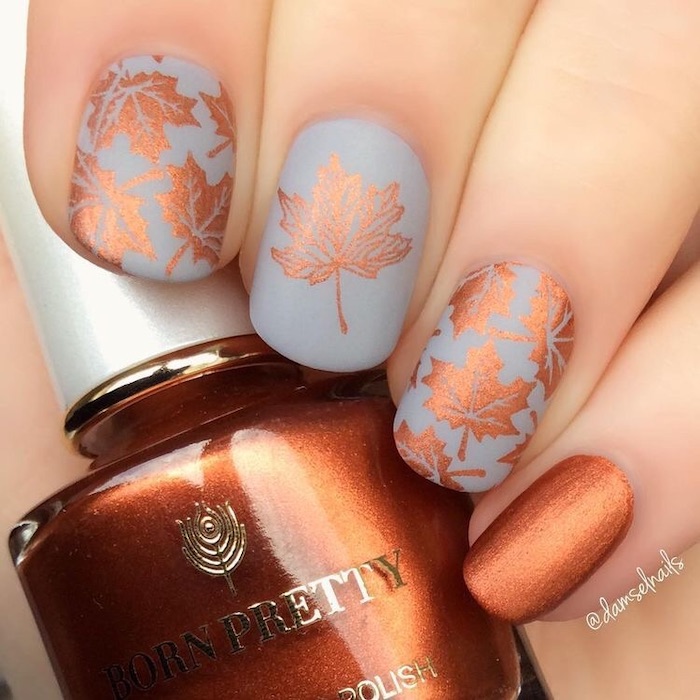 Incorporate flower motifs – something to remind you of summer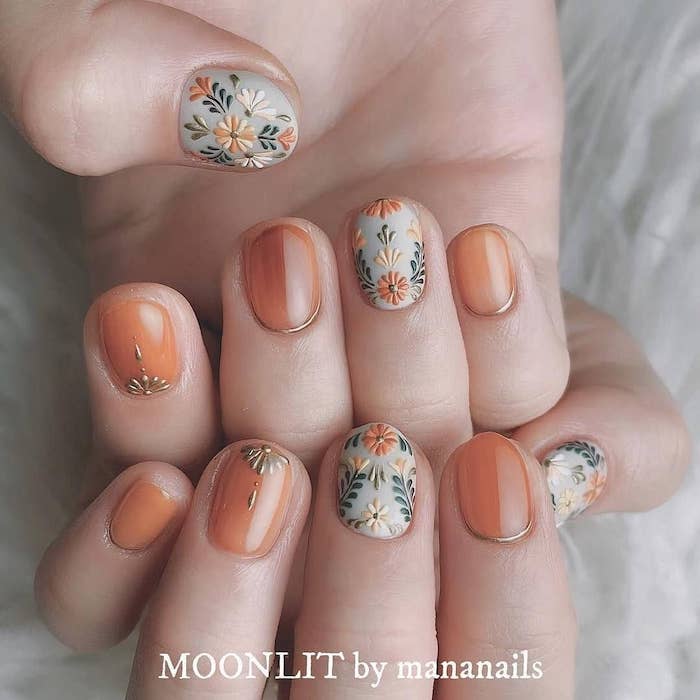 Orange hues with a matte effect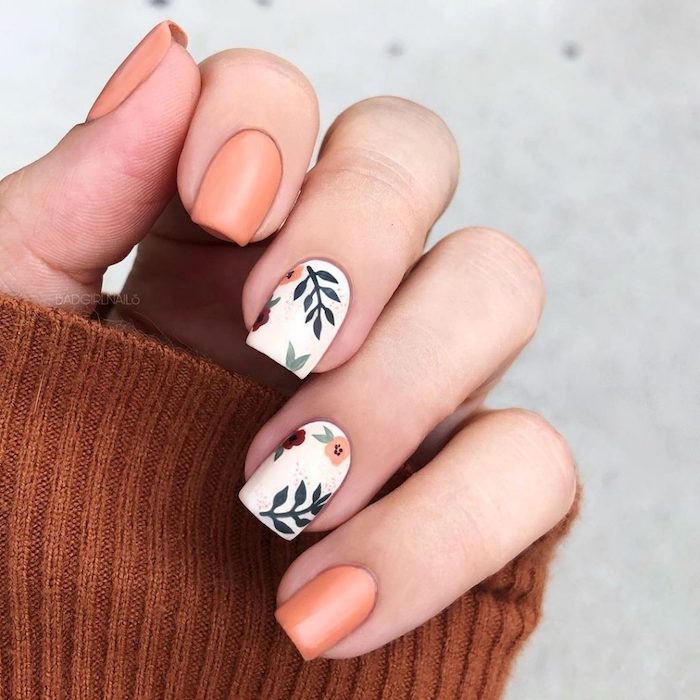 Add some glitter for a bit of a summer vibe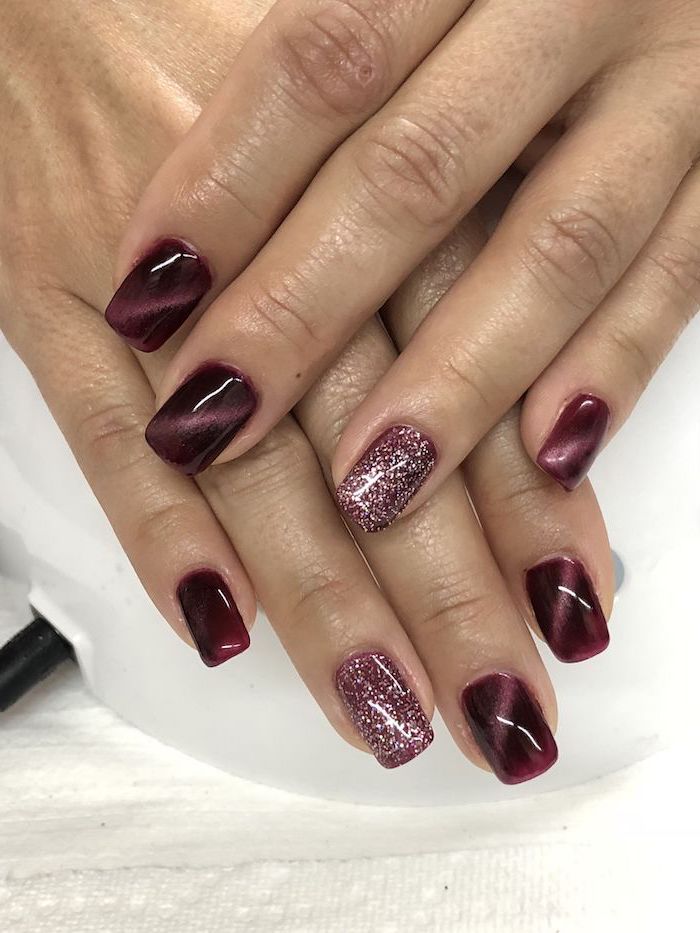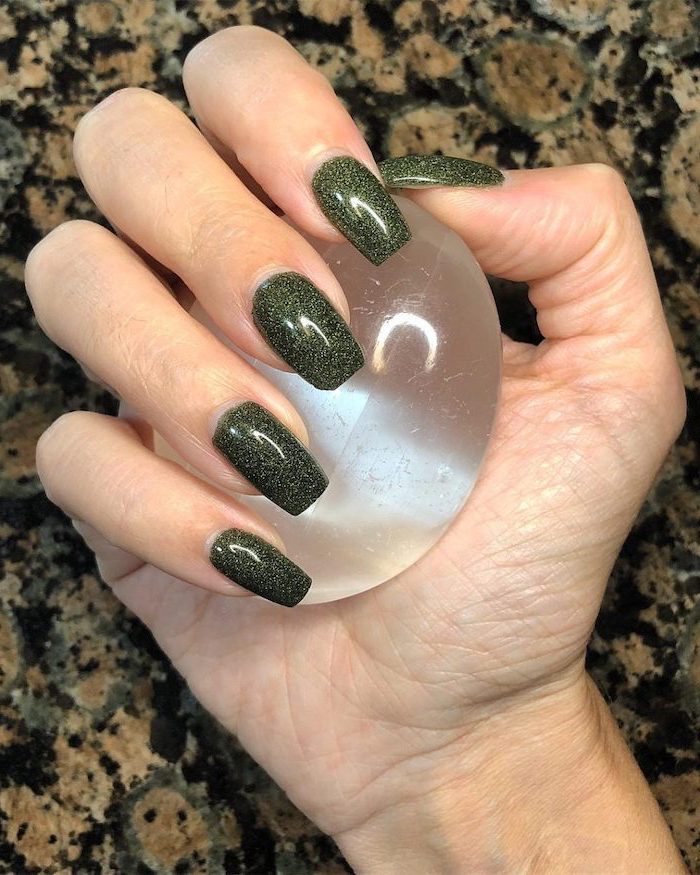 Orange and black – colors for both fall and Halloween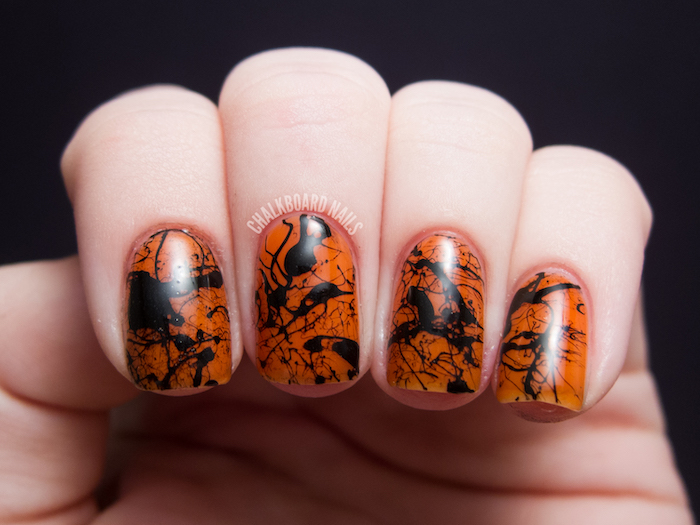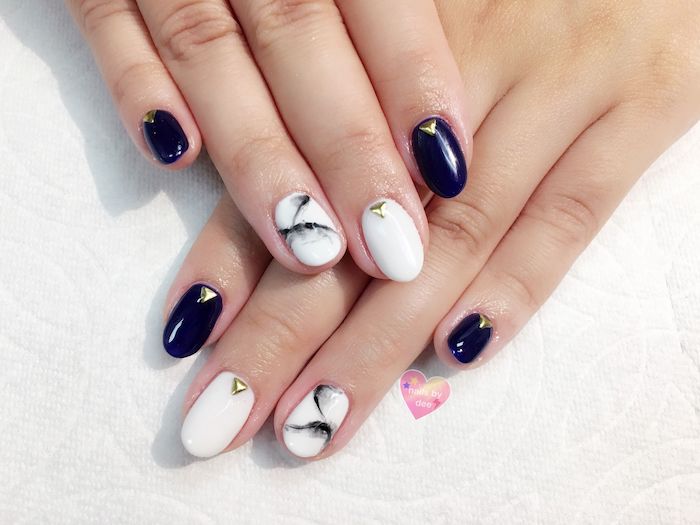 Isn't this simply beautiful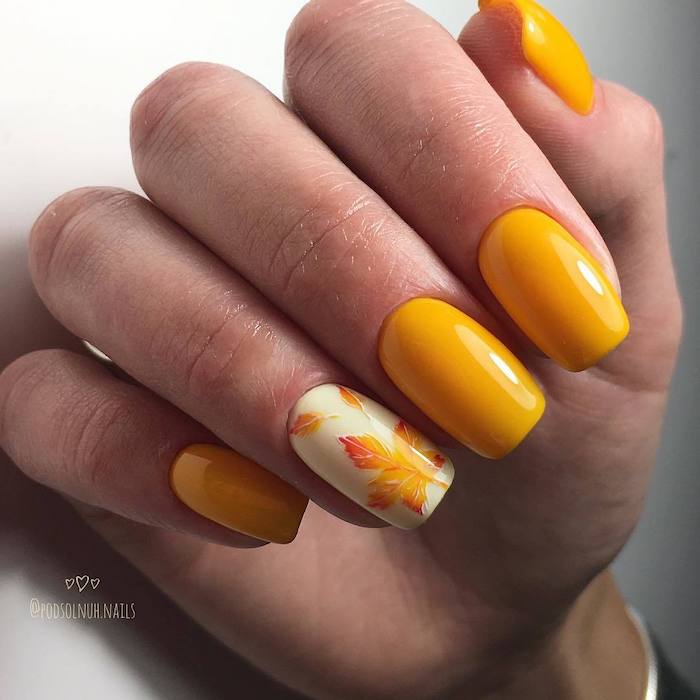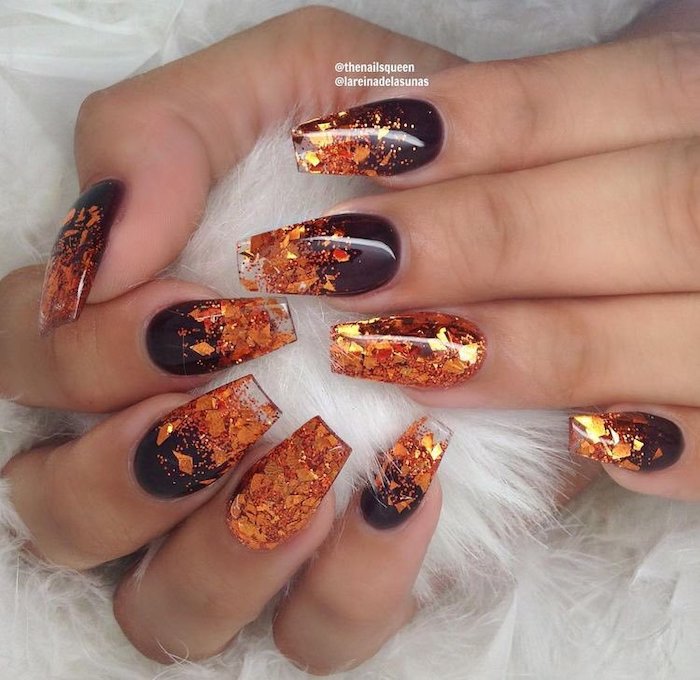 Don't be afraid to use darker hues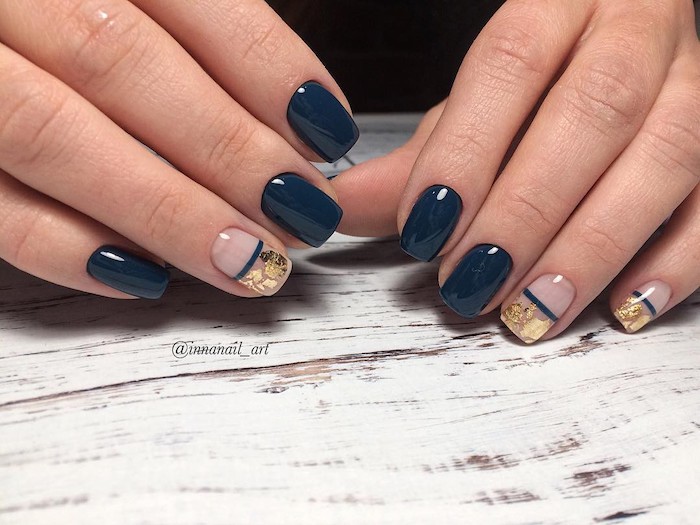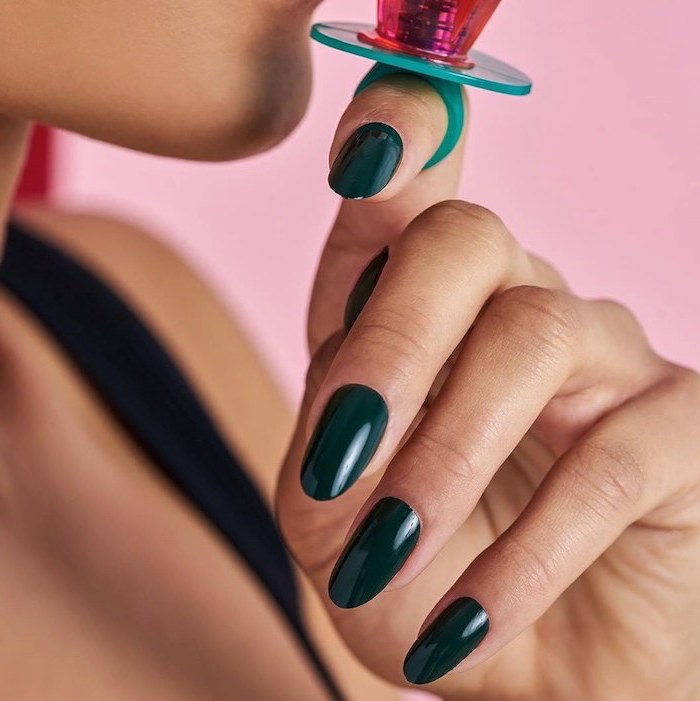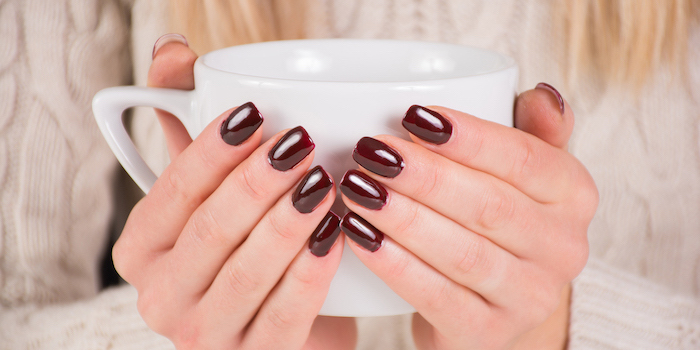 I love fall manicure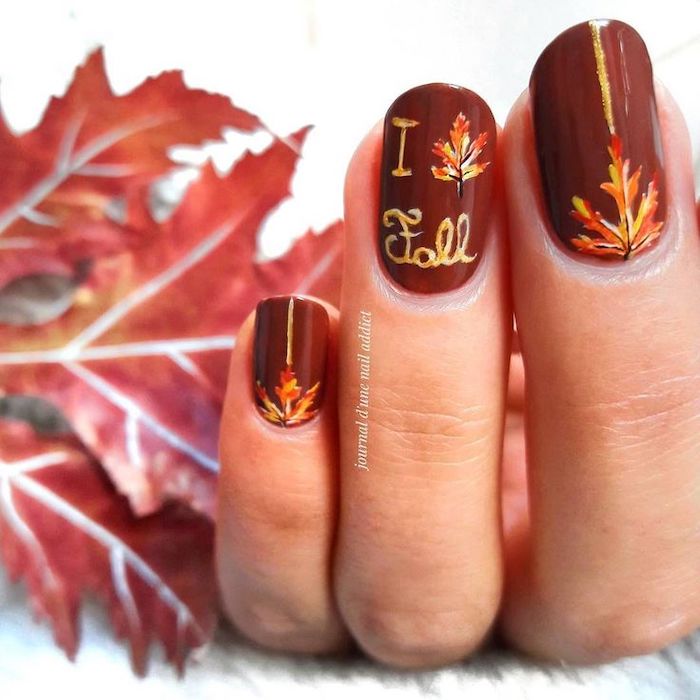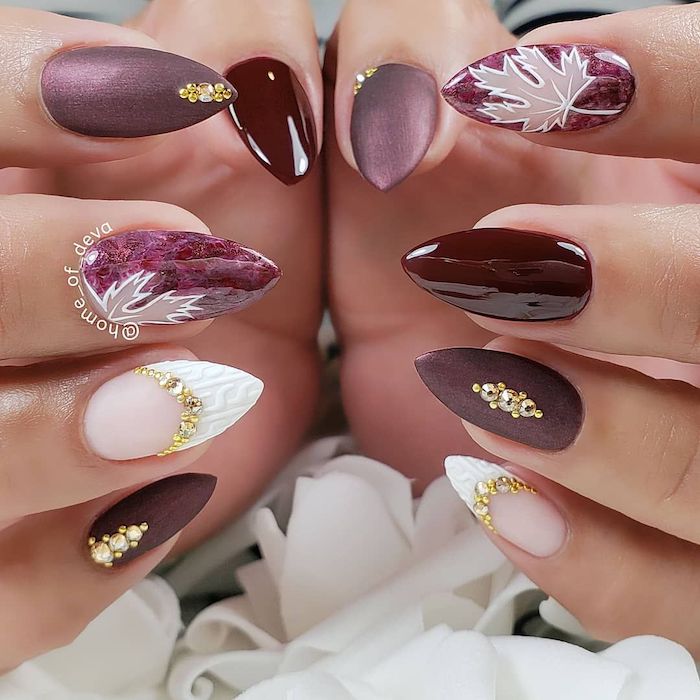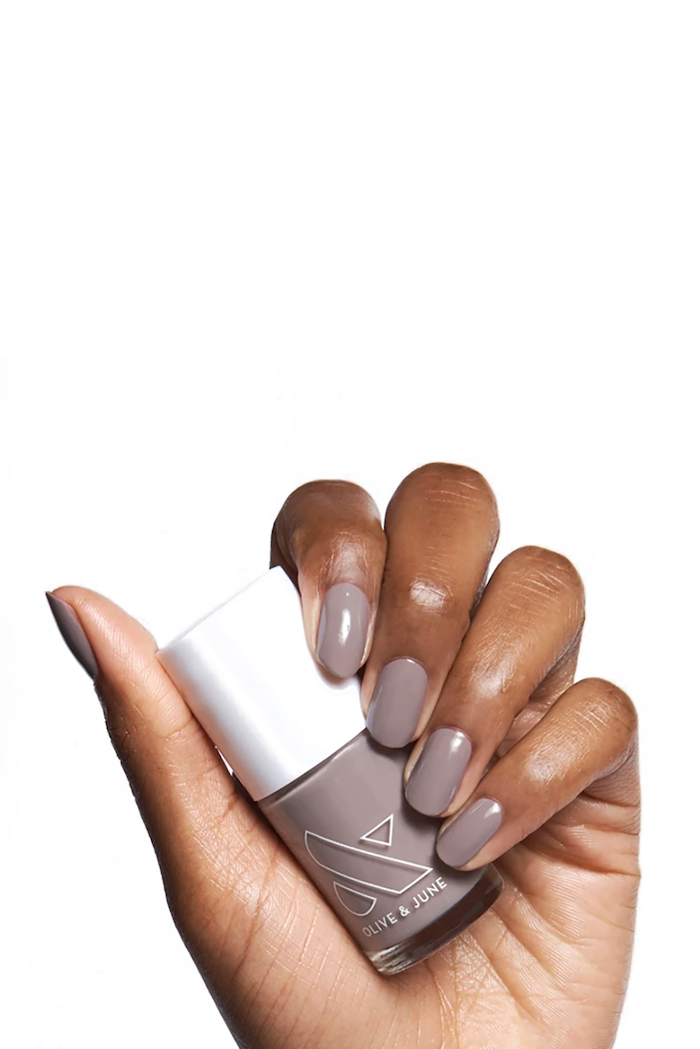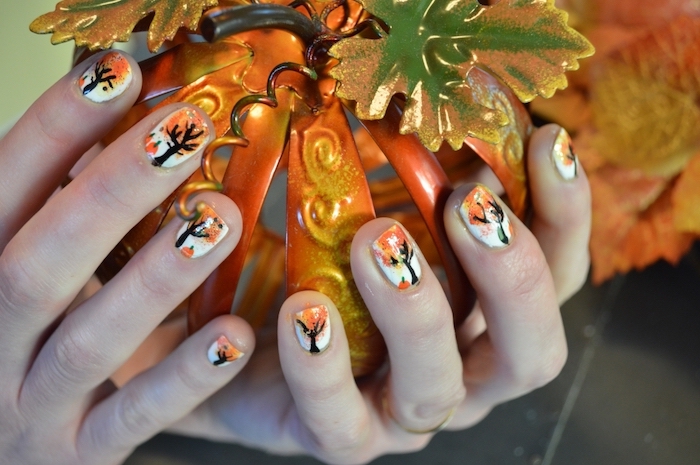 Ultra modern design – nude base with black tips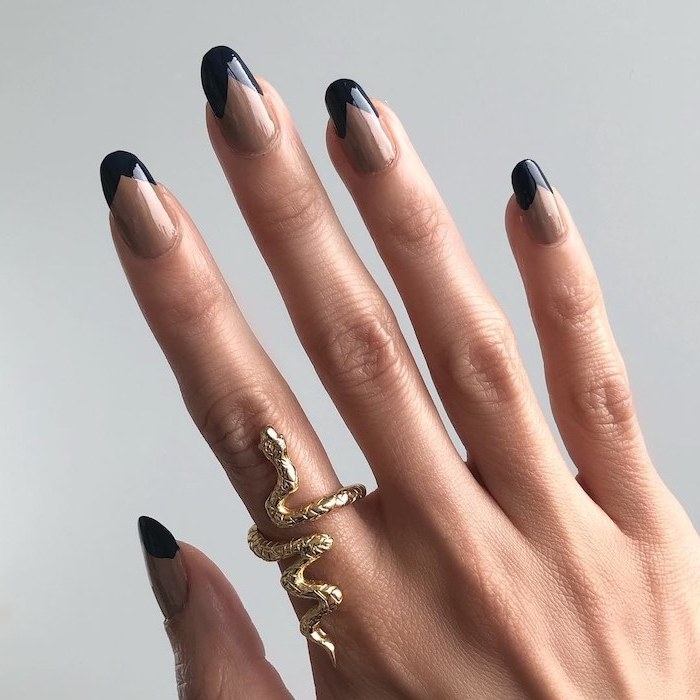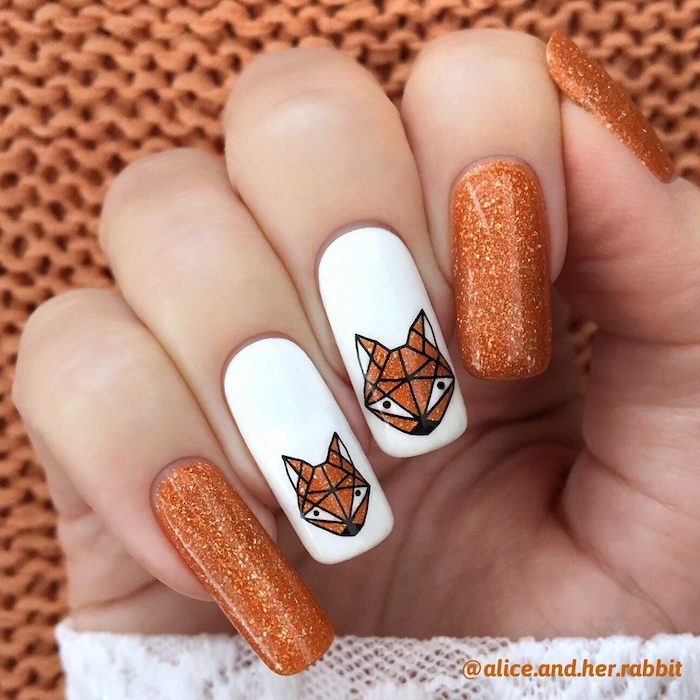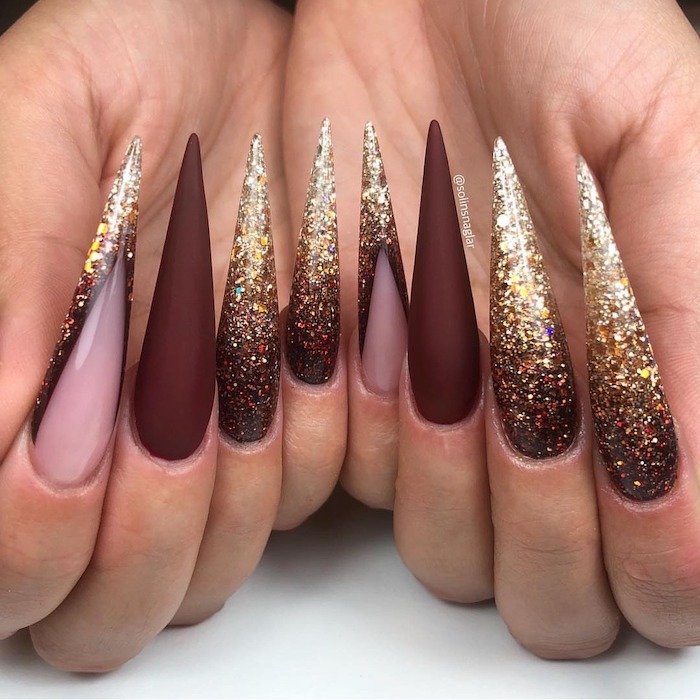 Simple, yet effective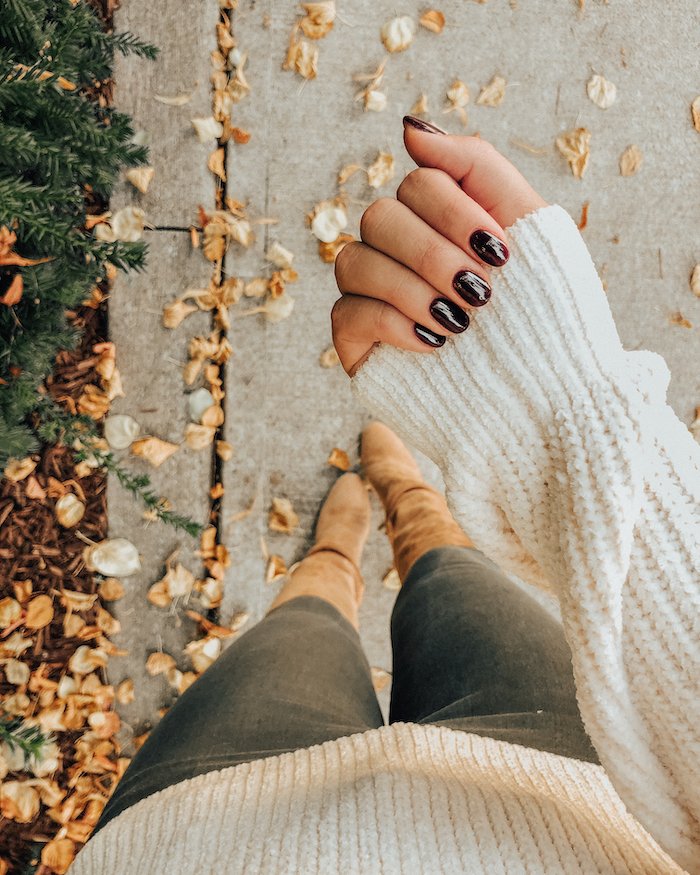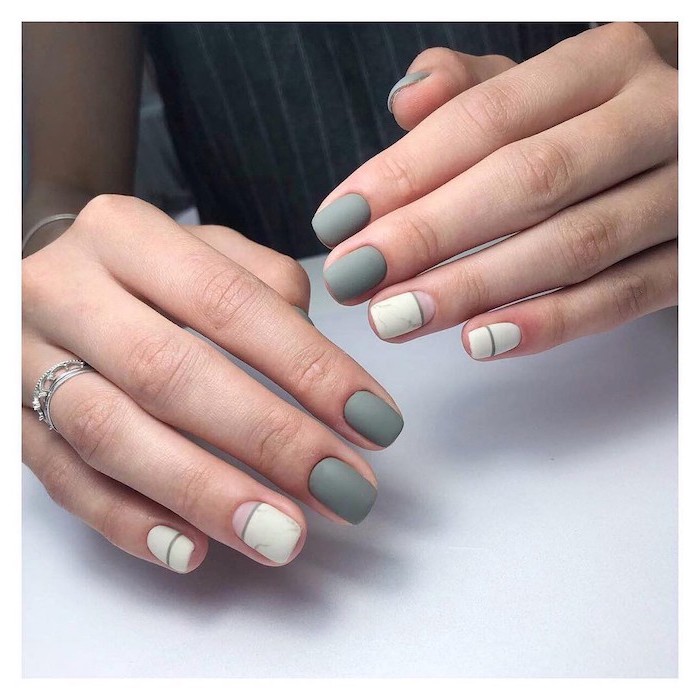 This is simply beautiful – watercolor fall leaves + colorful glitter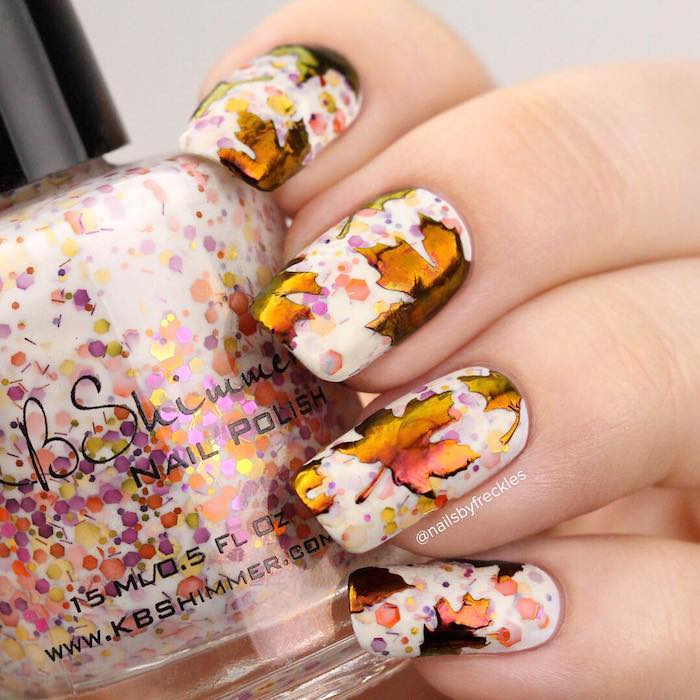 Autumn colors plus a trendy leopard print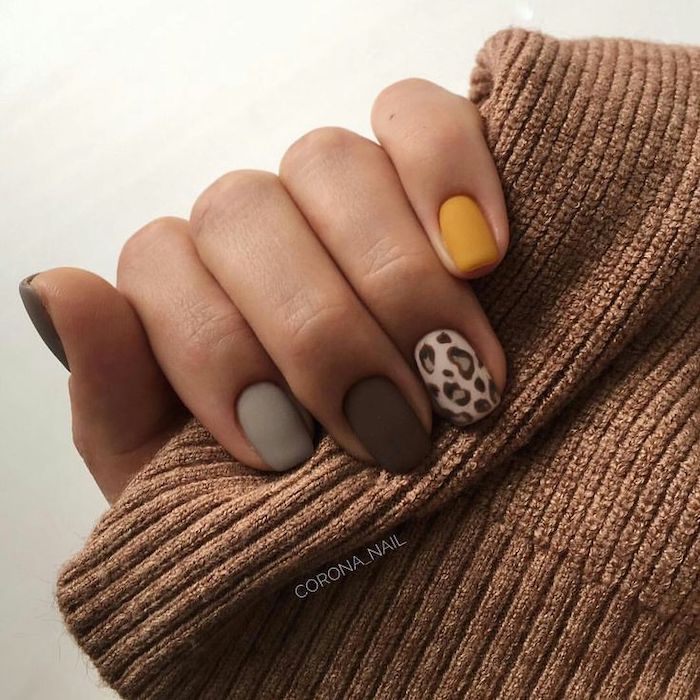 Berry-colored marble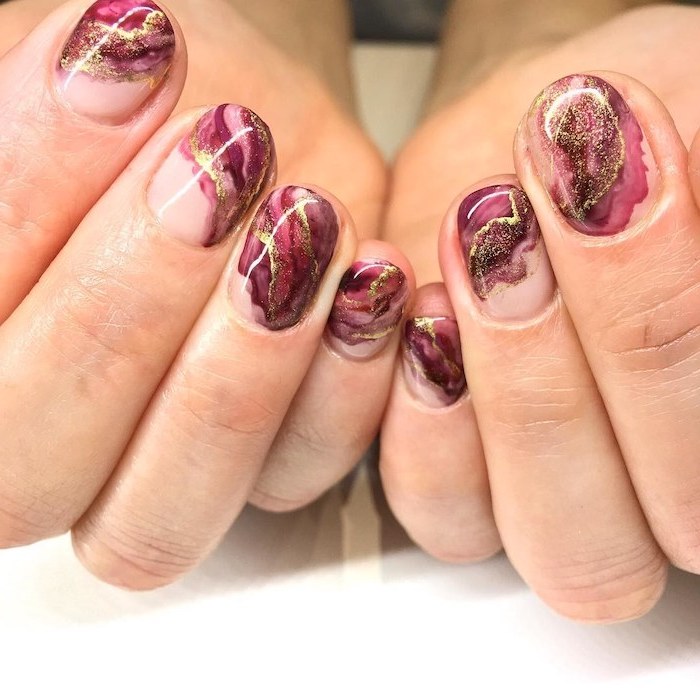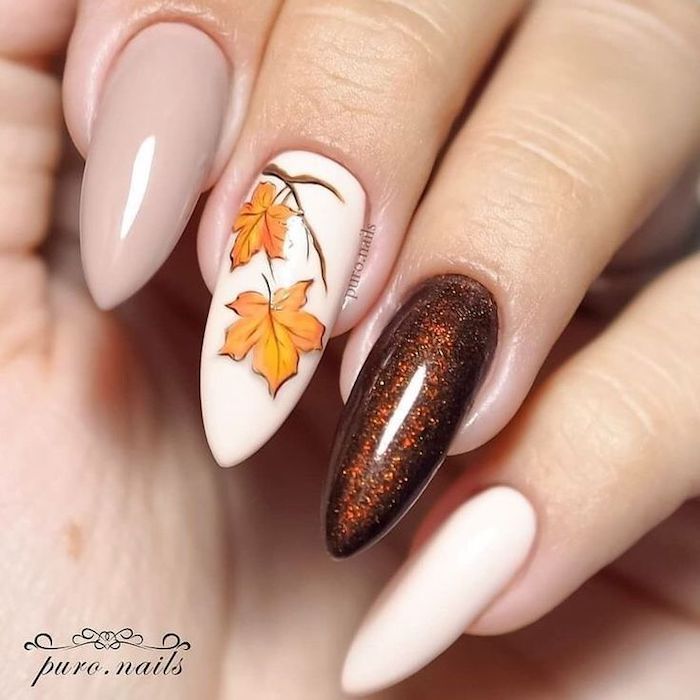 Olive green, rhinestones, brown and a matte finish – the perfect combination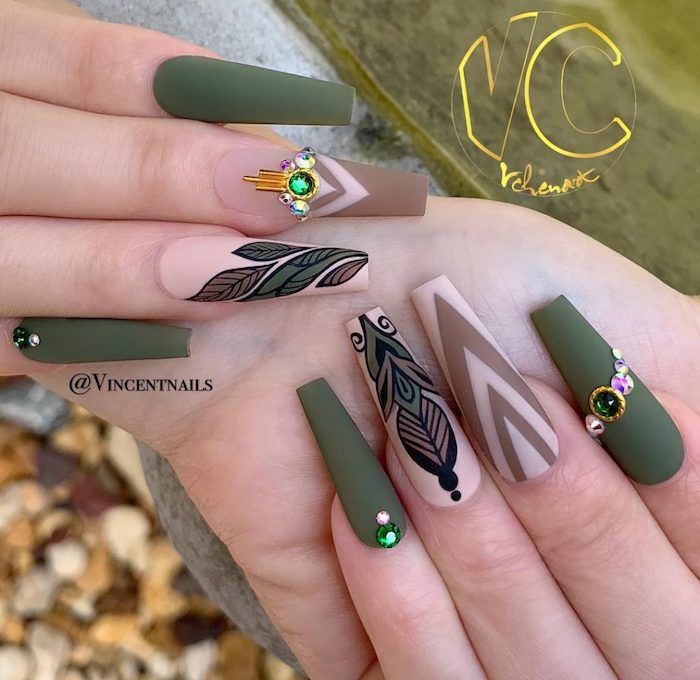 Shades of grey ombre nails – one of the trendiest fall nail colors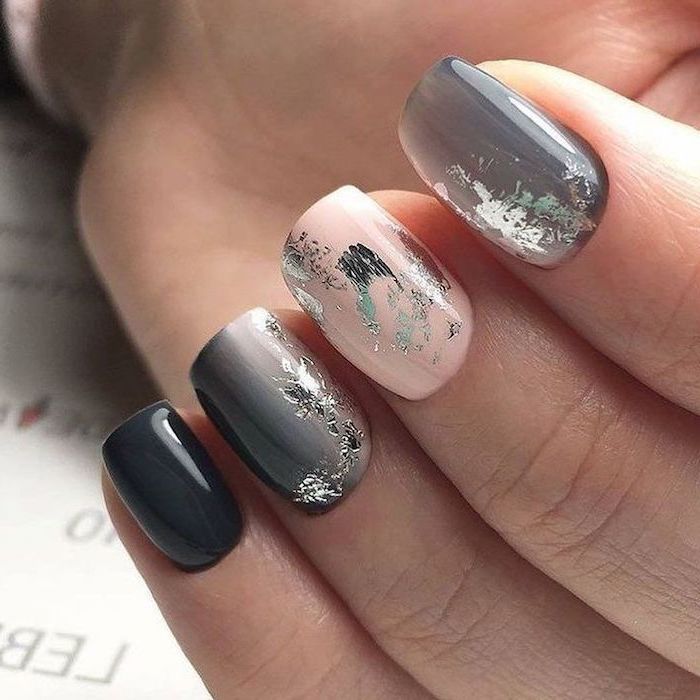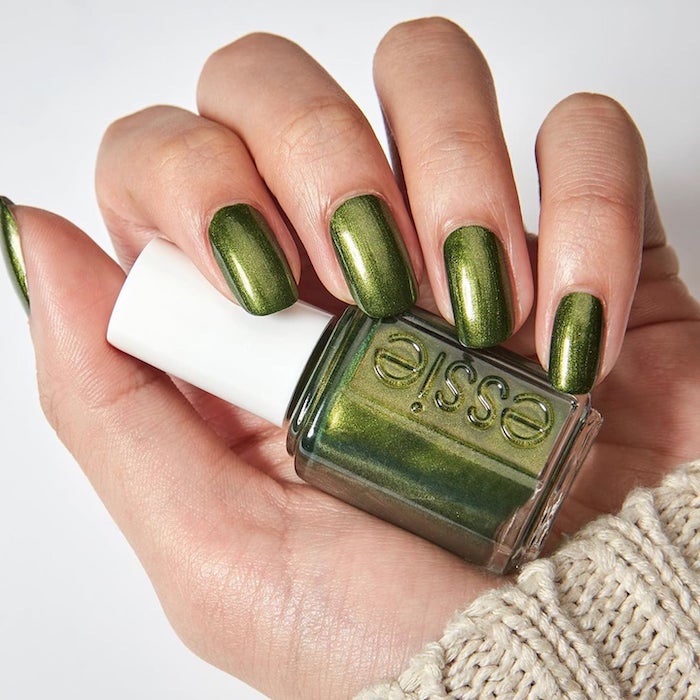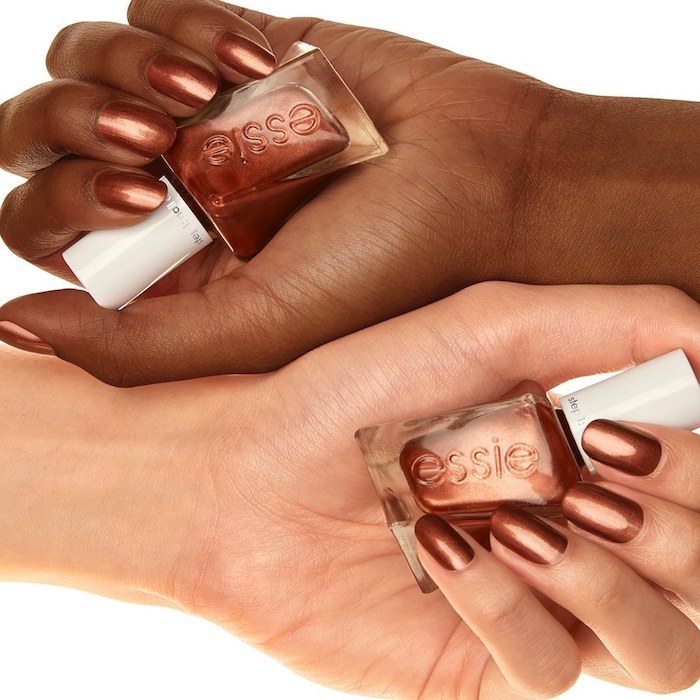 Beautiful glittery leaves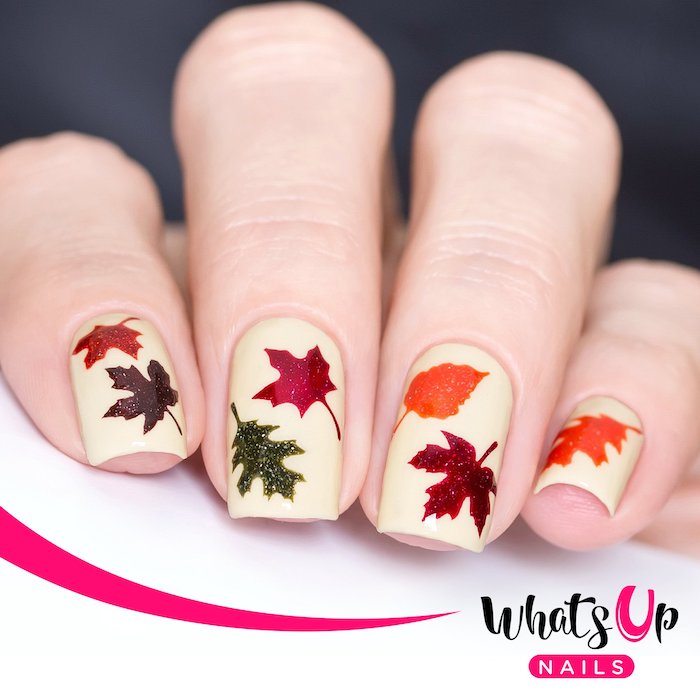 If you are nostalgic about summer, glitter is the perfect decoration option for your fall nails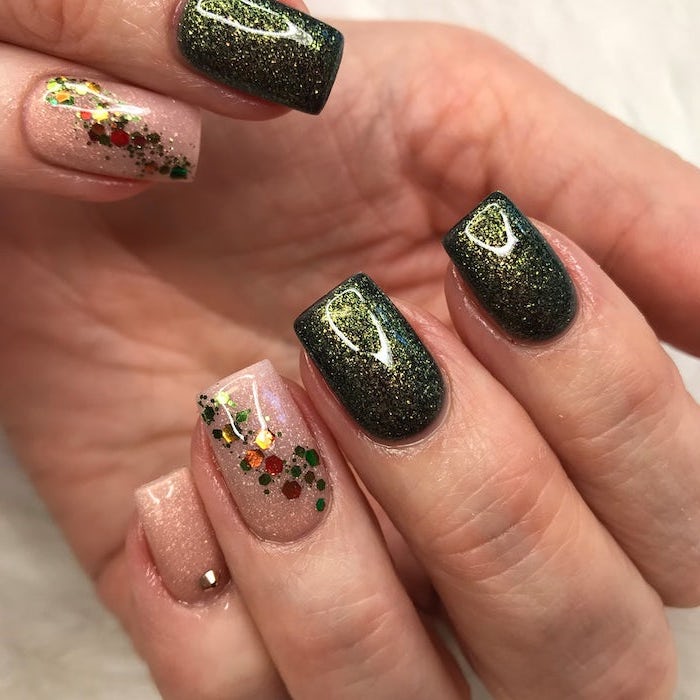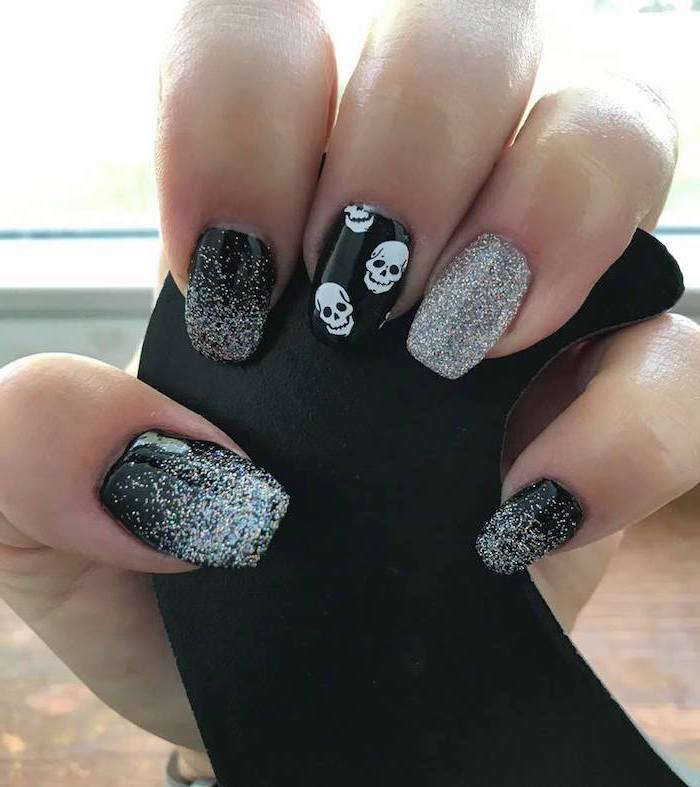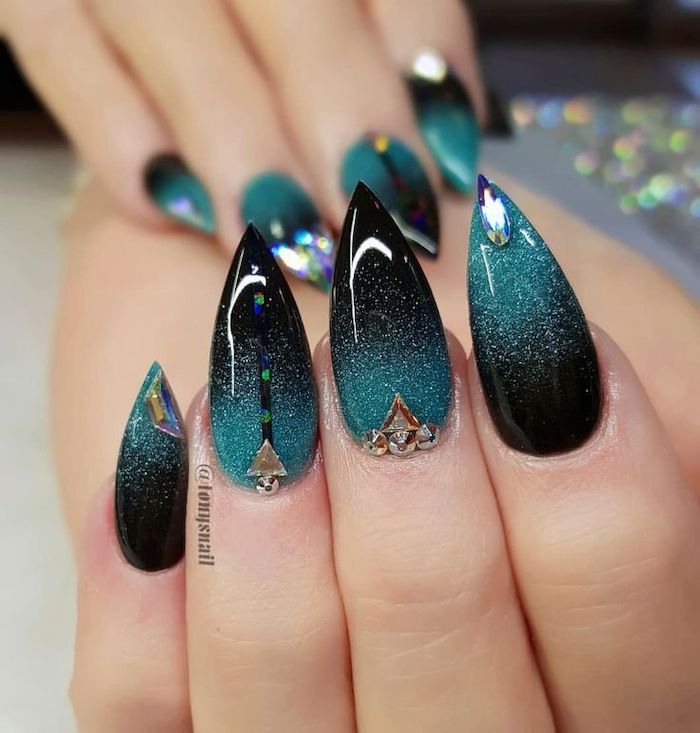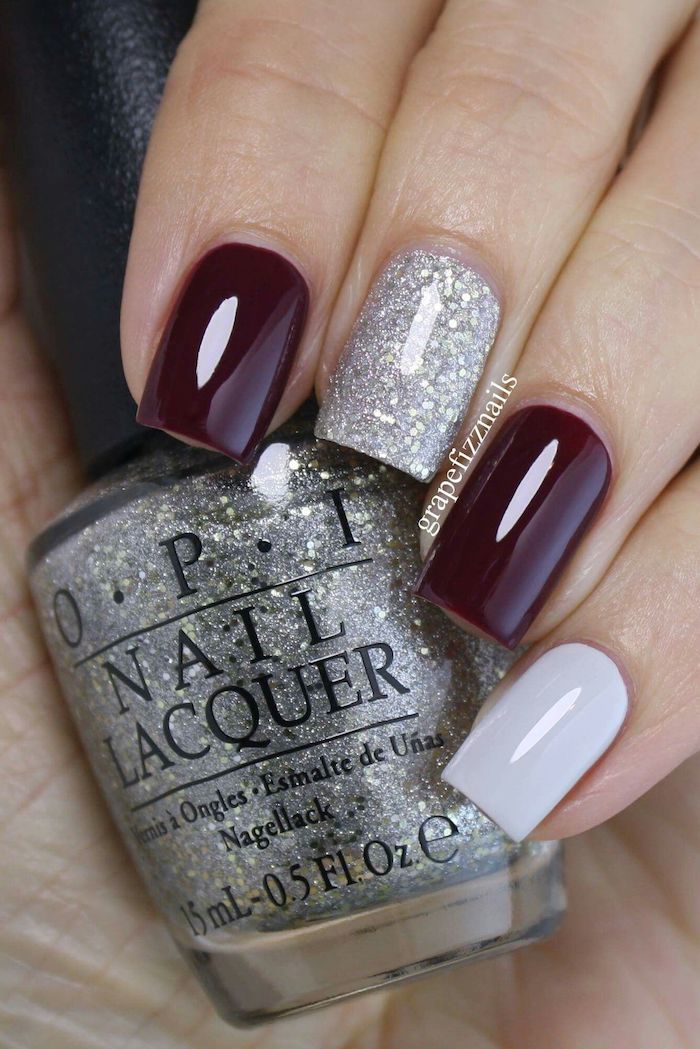 Ombre nails from lighter to darker hues are all the rage right now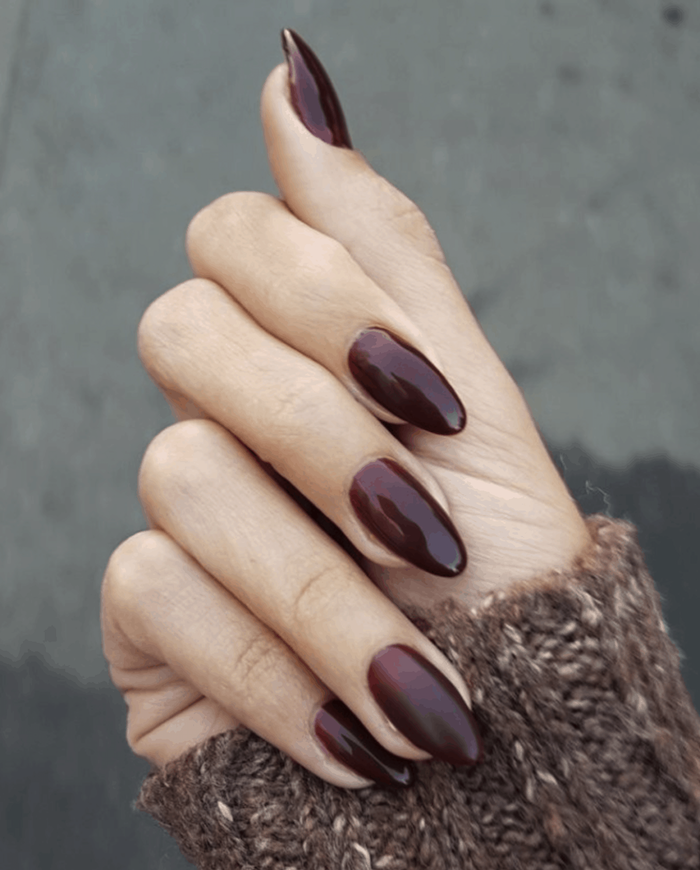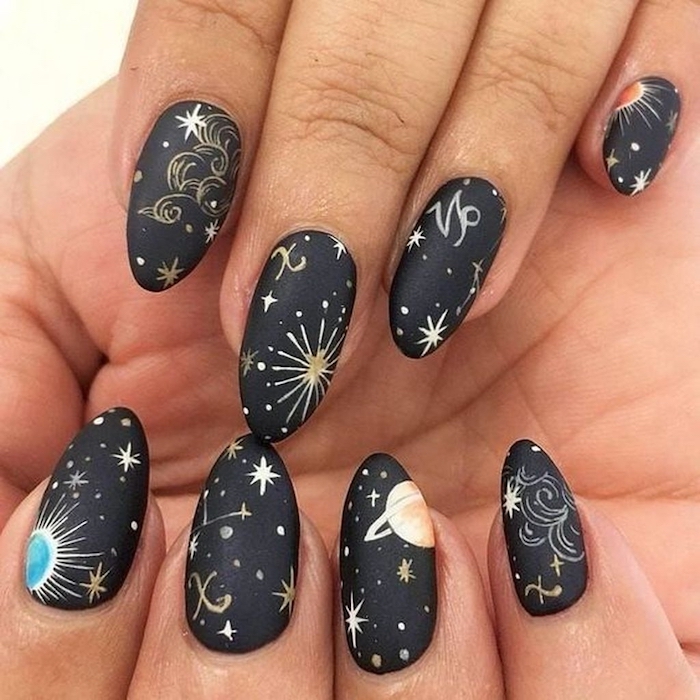 You can stand under my umbrella-ella-ella-e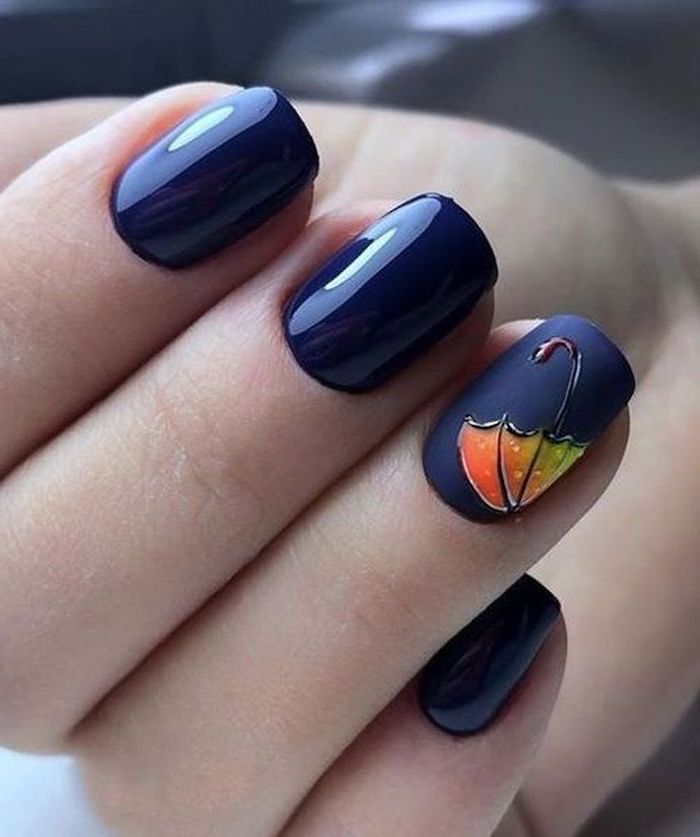 Blue + yellow + flowers – awesome nail color ideas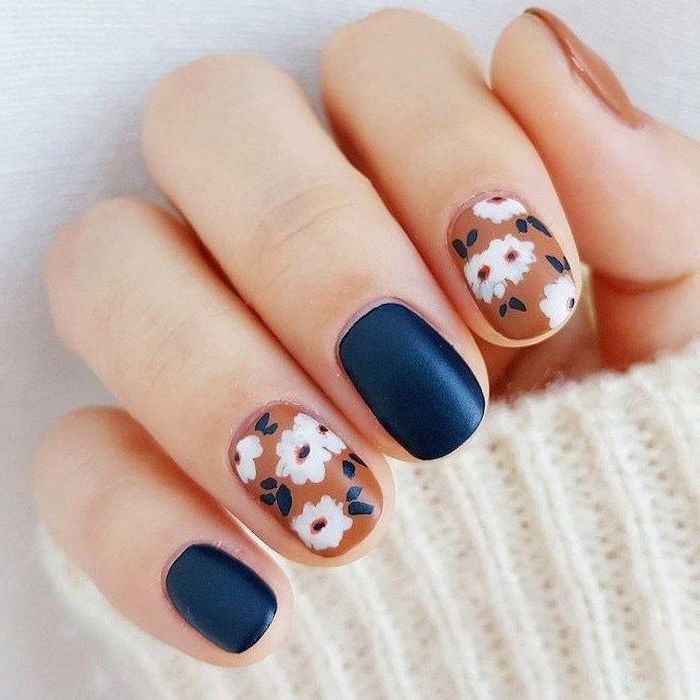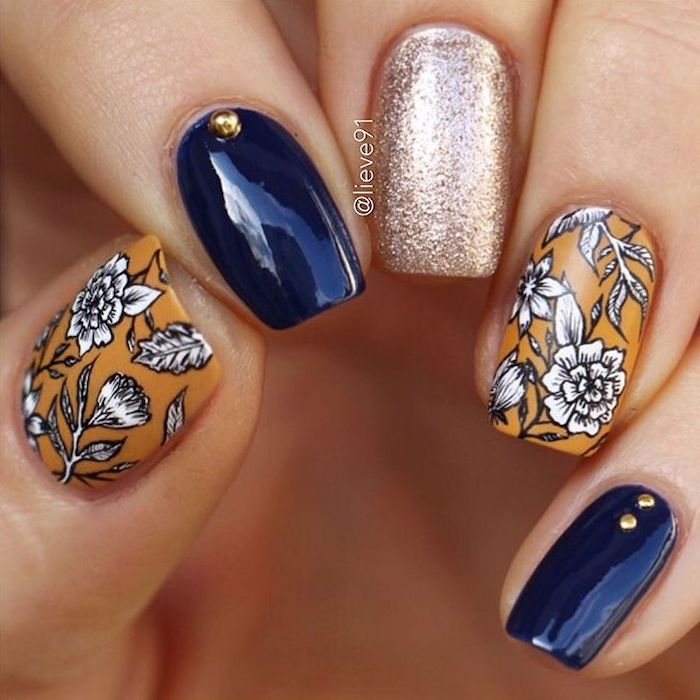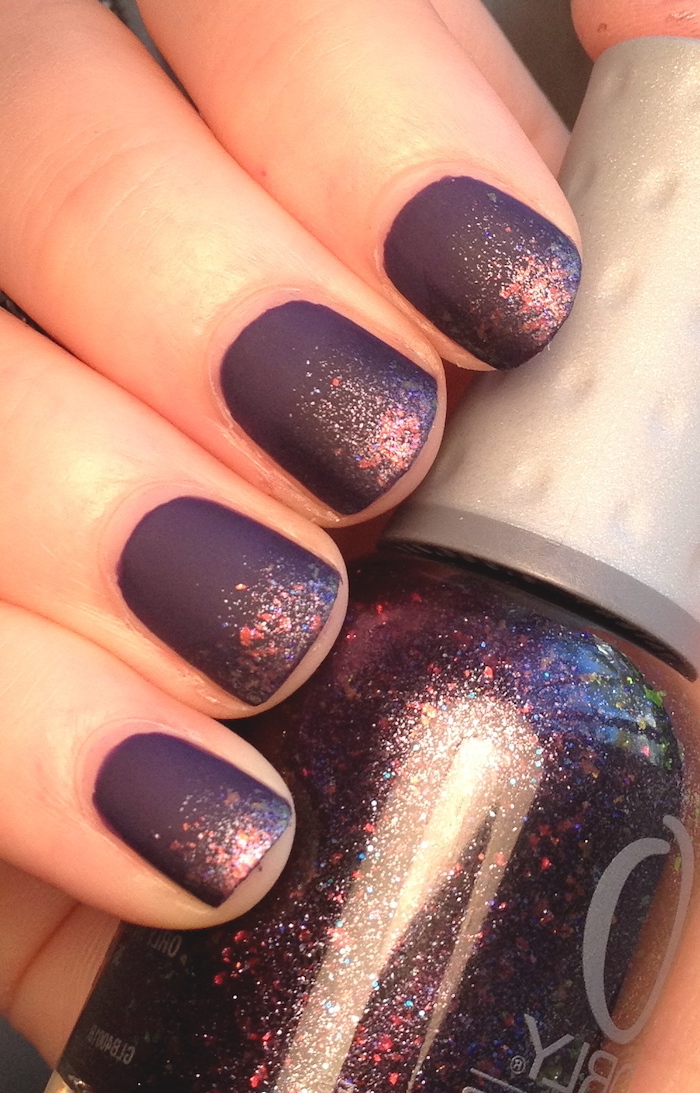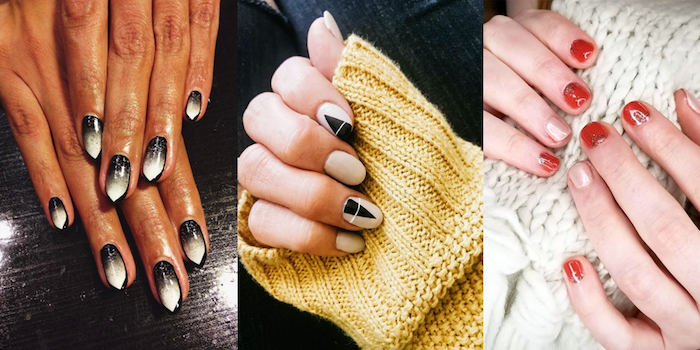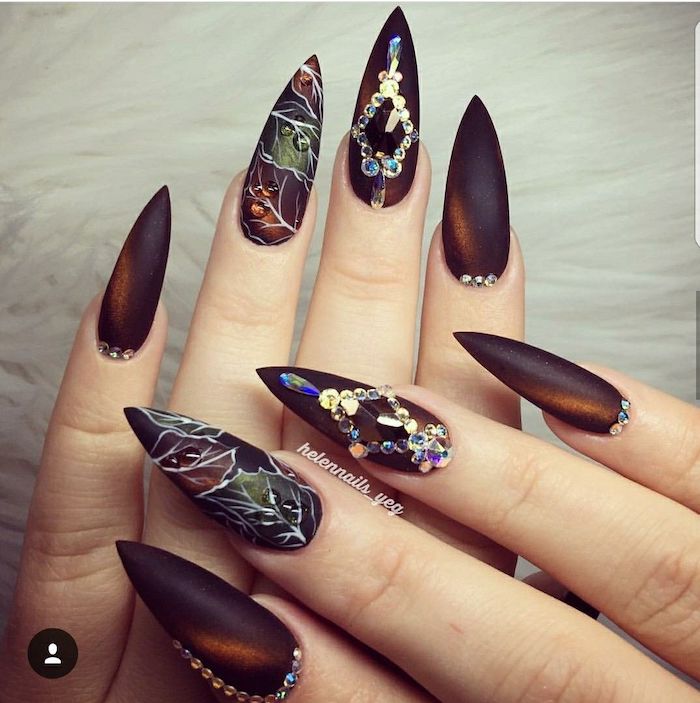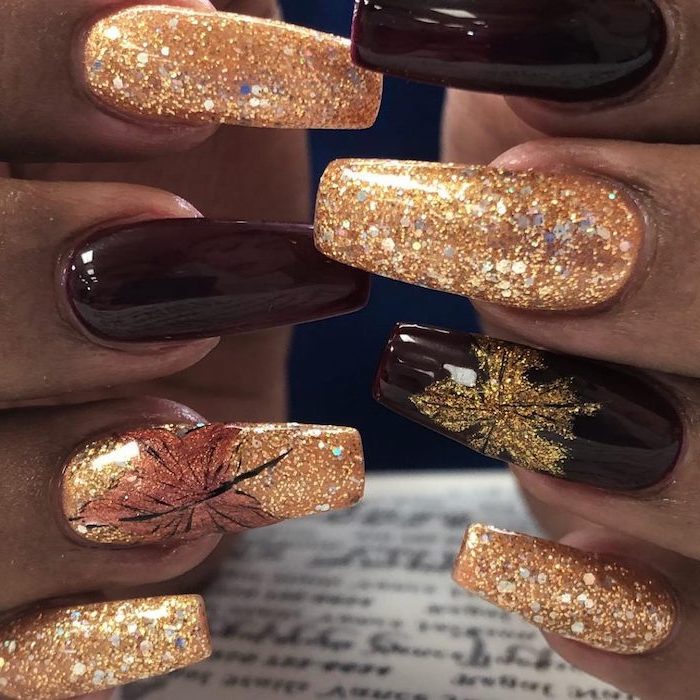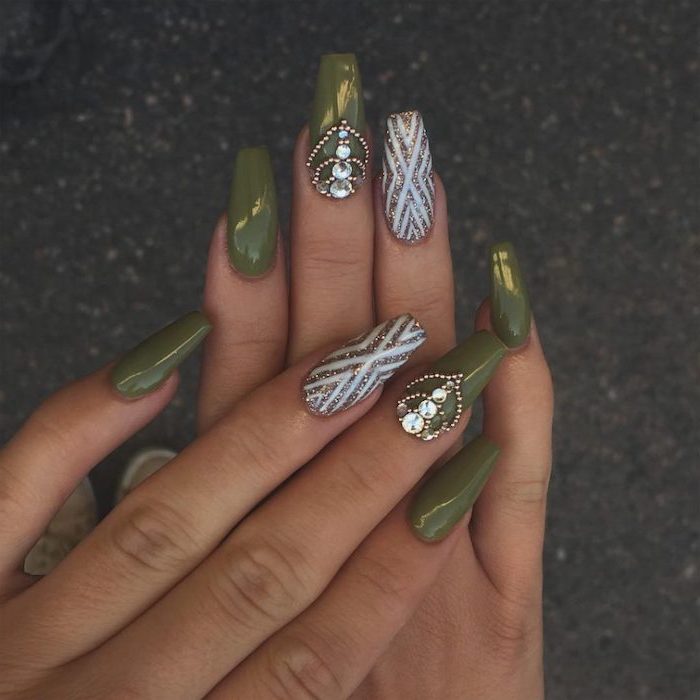 Trendy colors with matte top coats are a must this season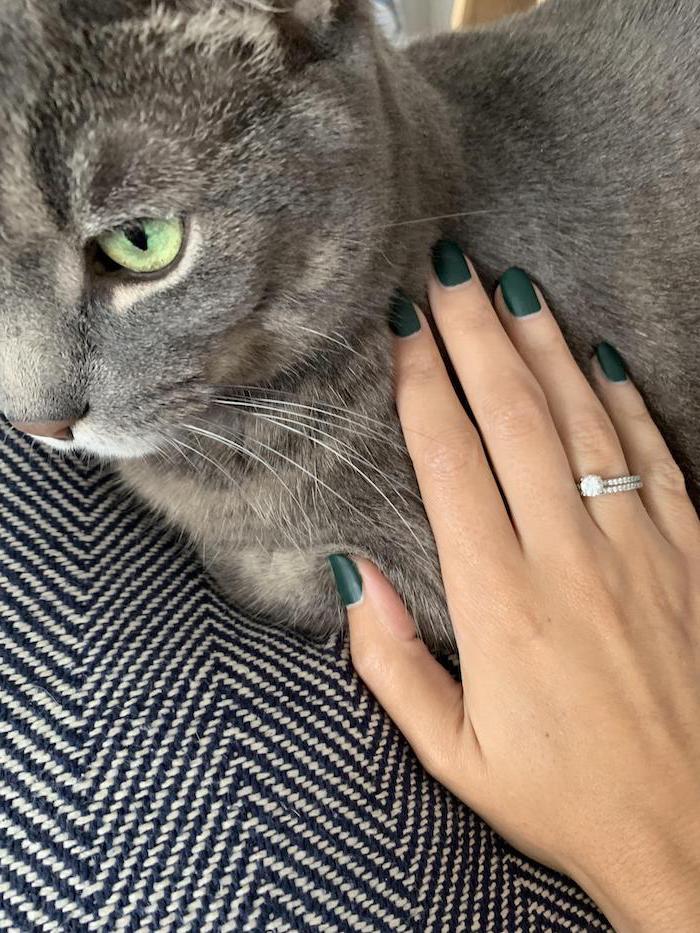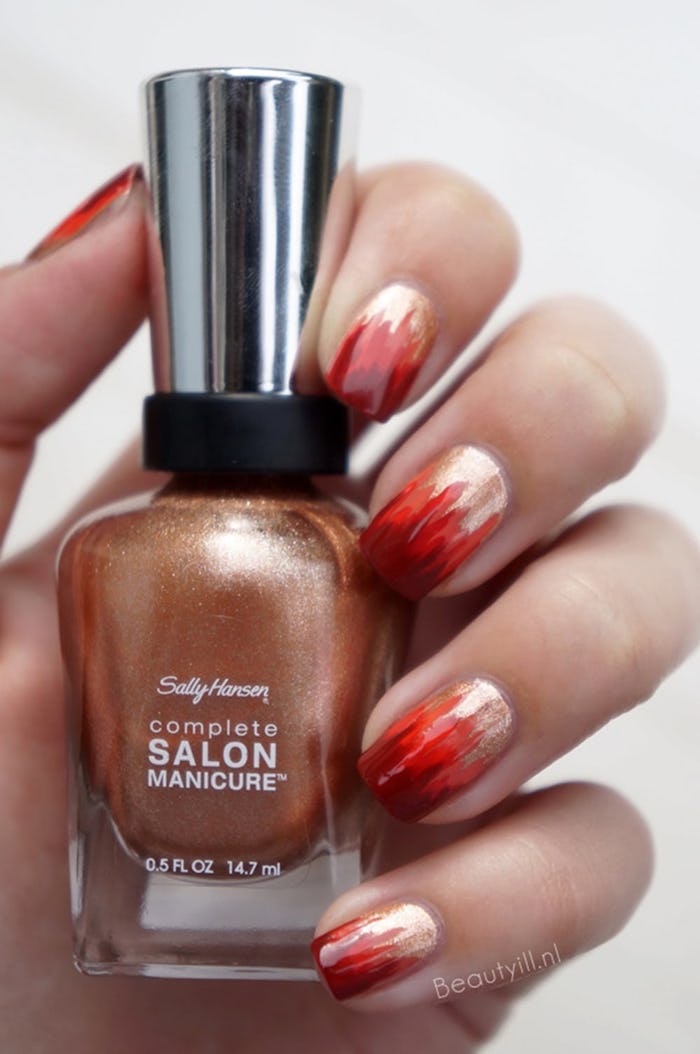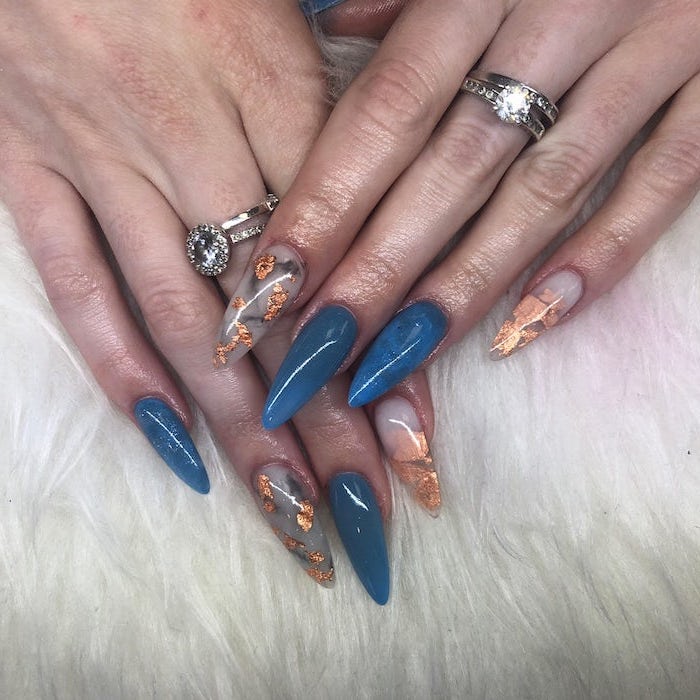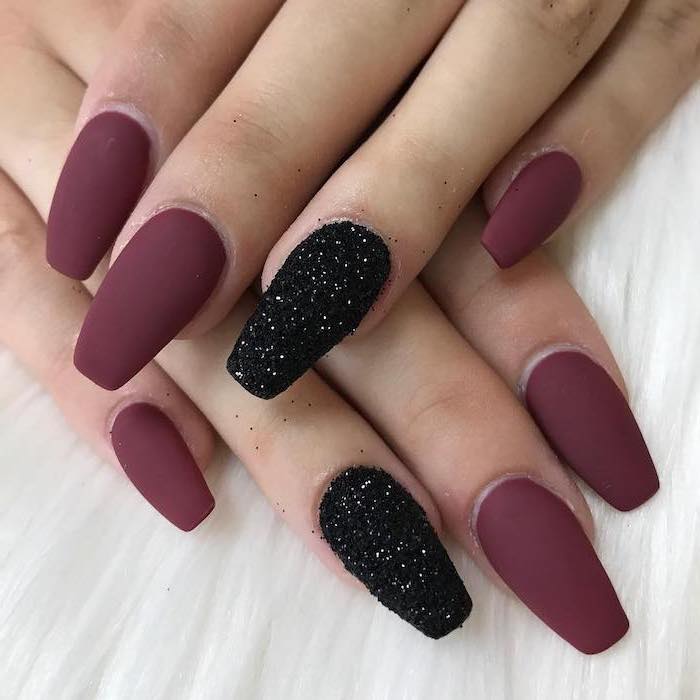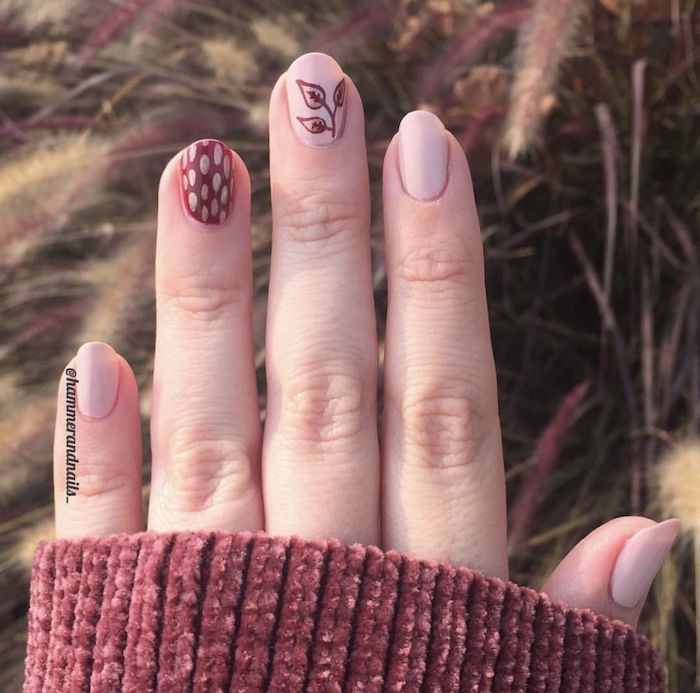 Fall leaves are definitely the most popular nail decoration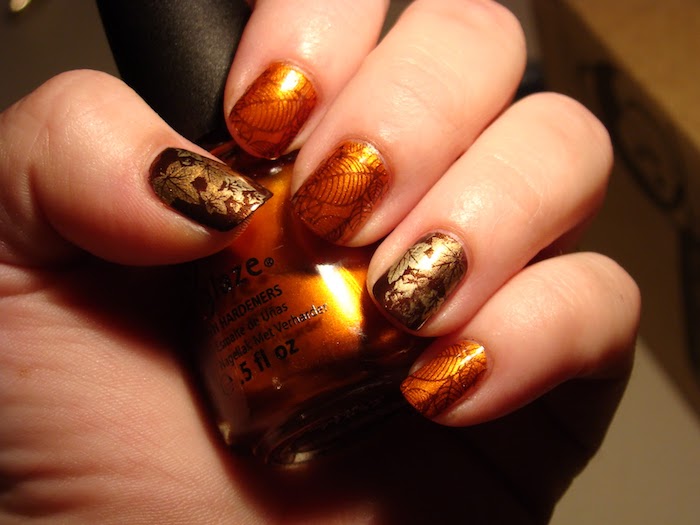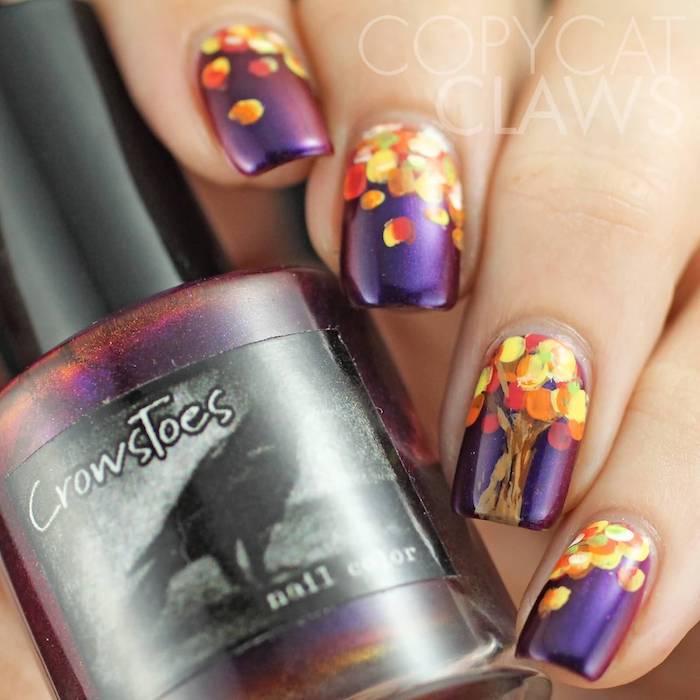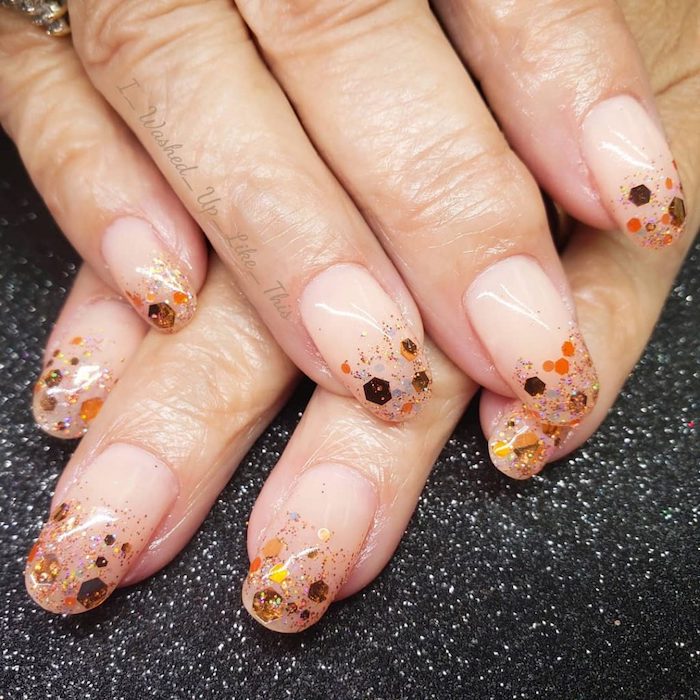 Neutral nail colors are perfect for every season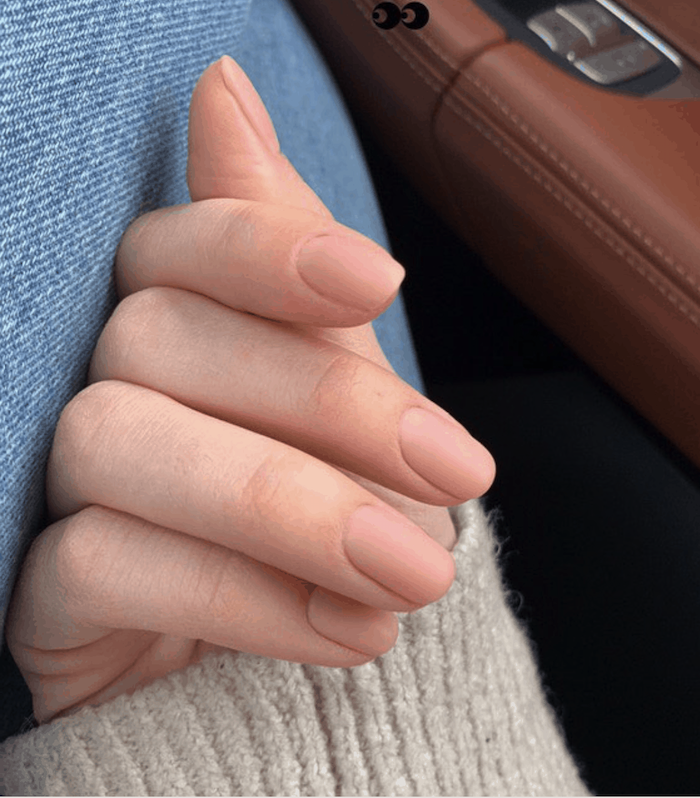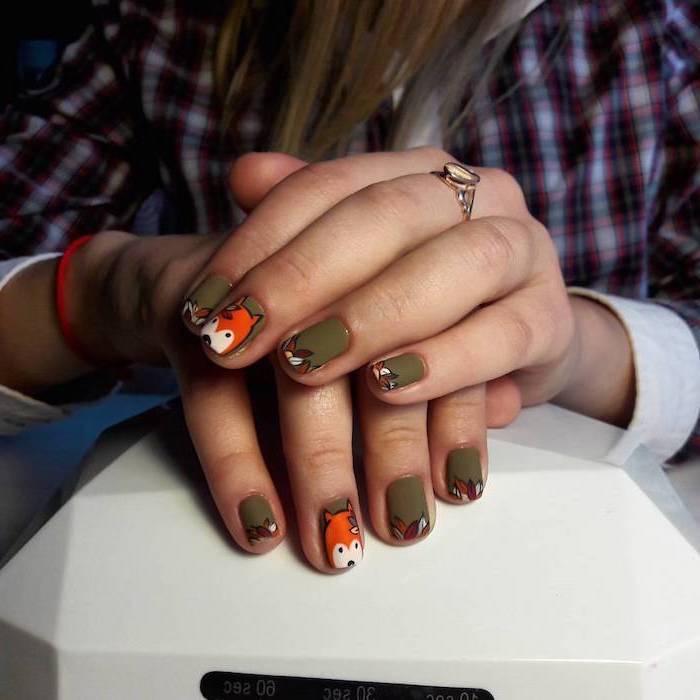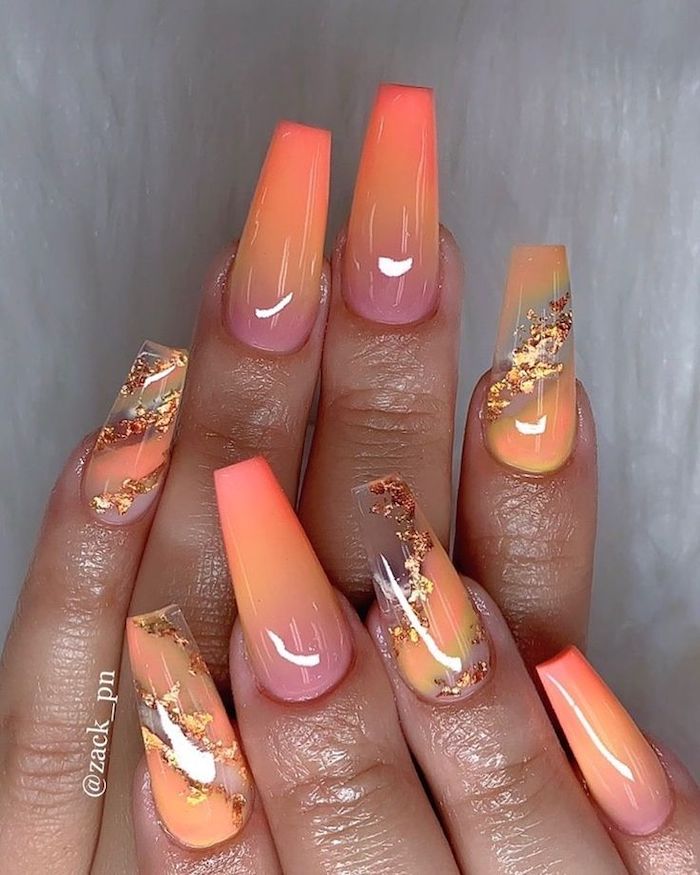 Why not have a different fall color on each nail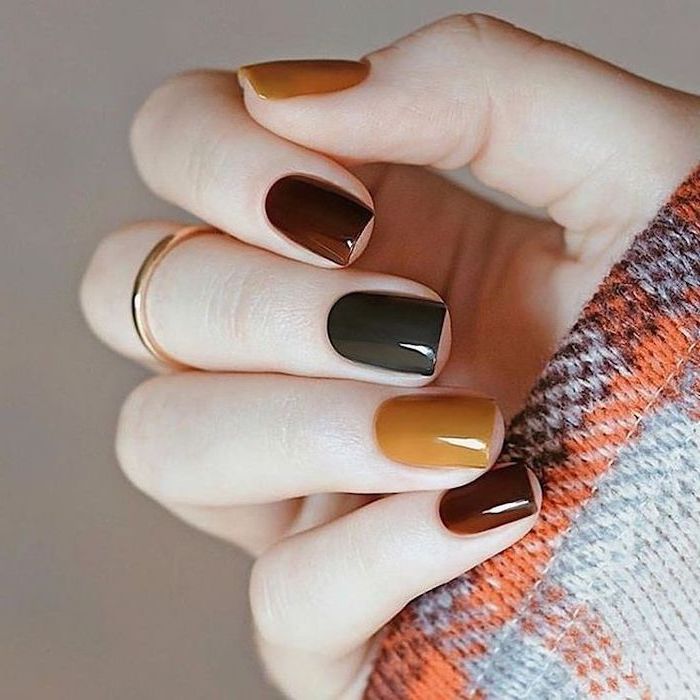 Fall nail colors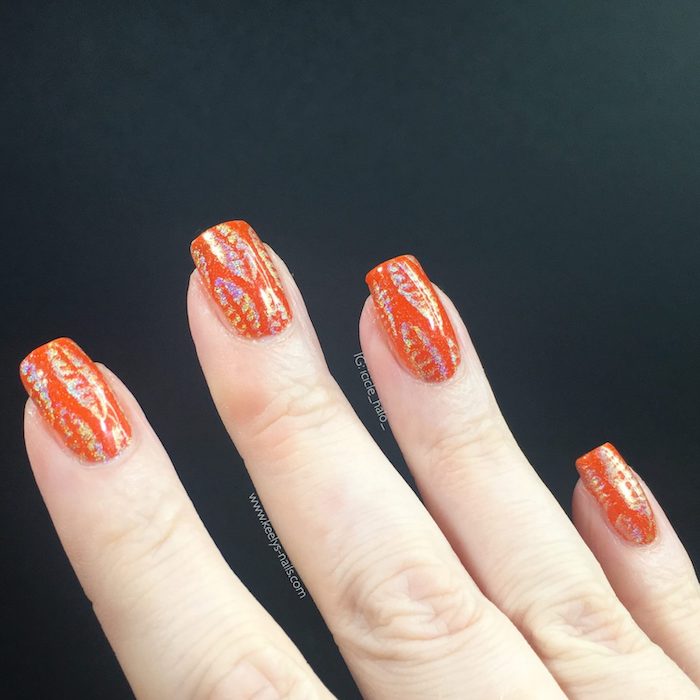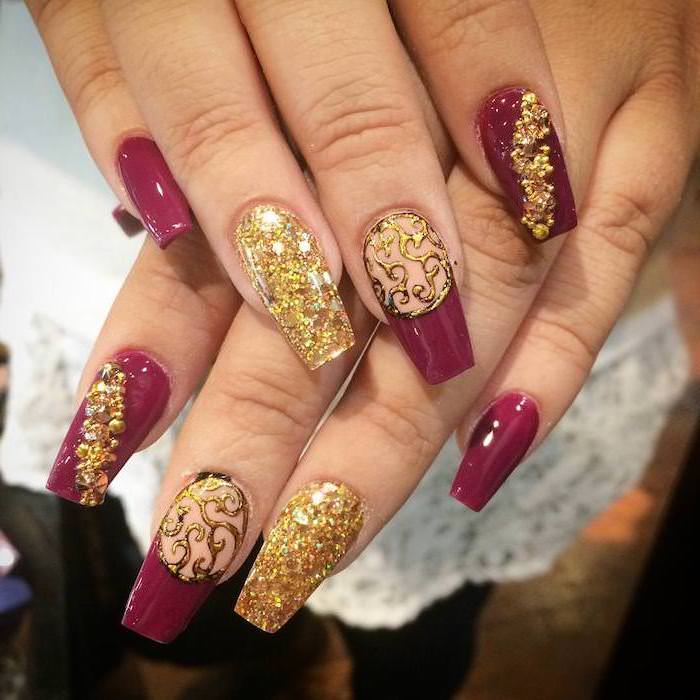 Popular nail colors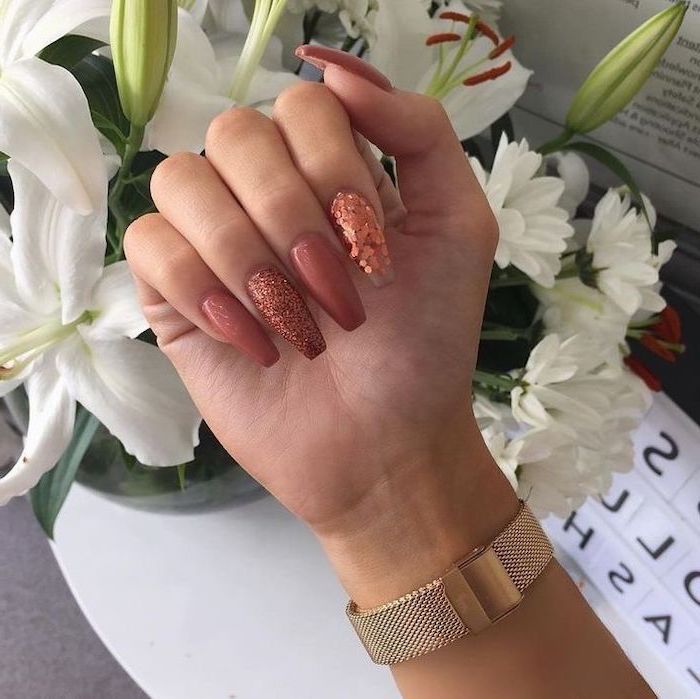 Beautiful fall nail designs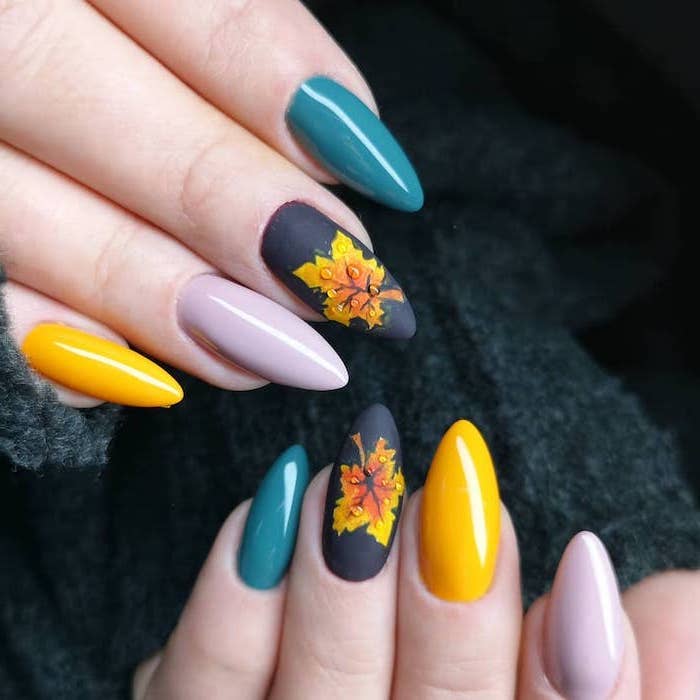 Pretty nail colors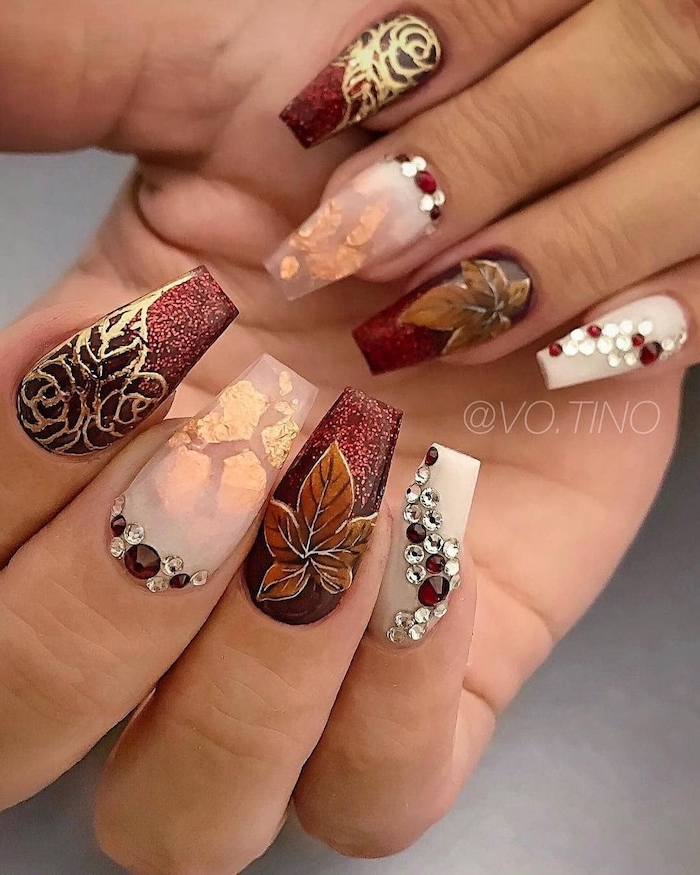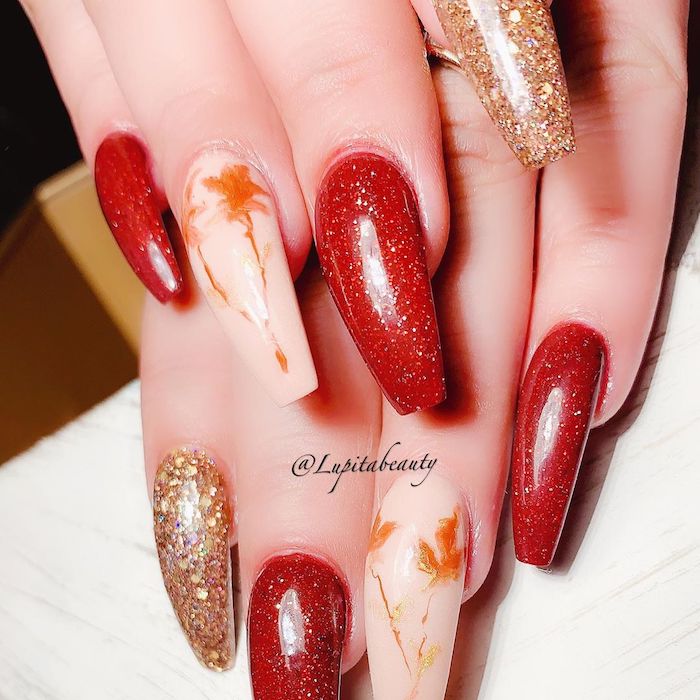 Nail color ideas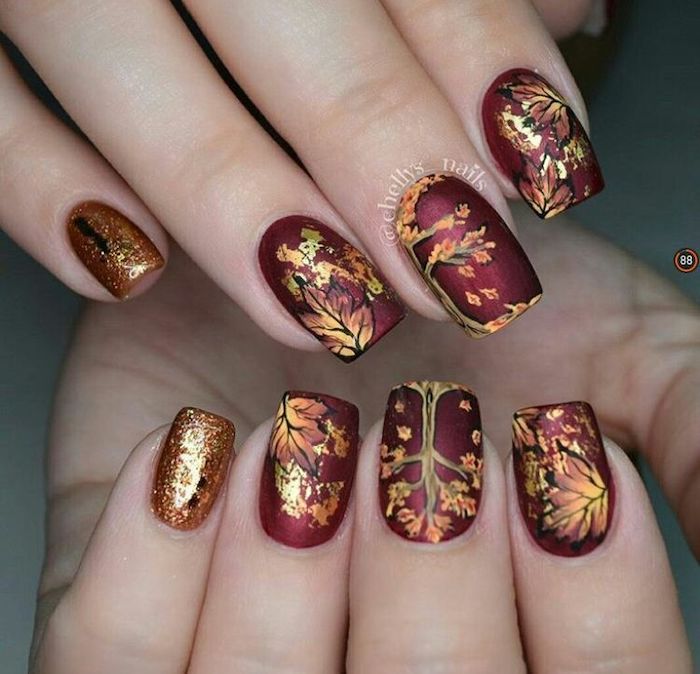 Super cute nail colors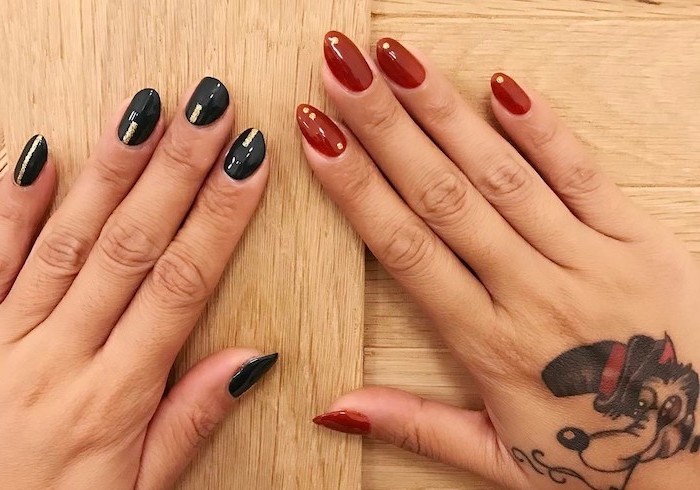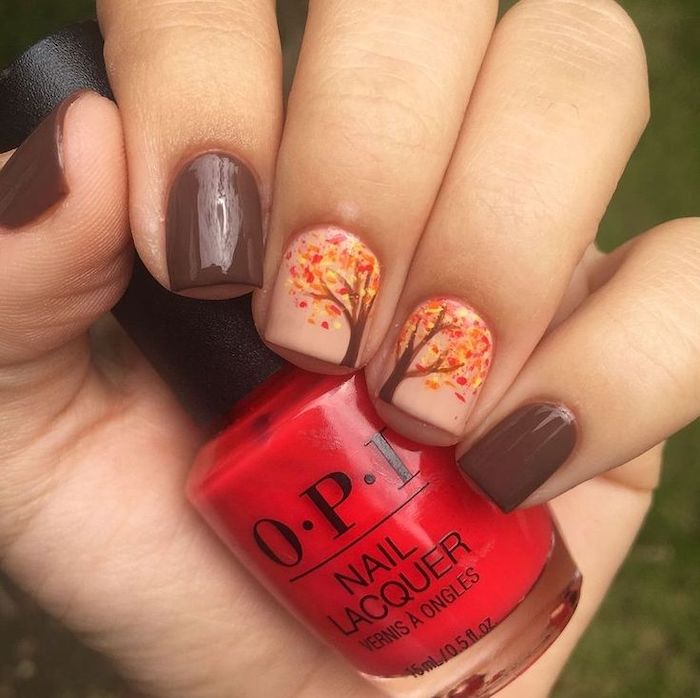 Cute nail colors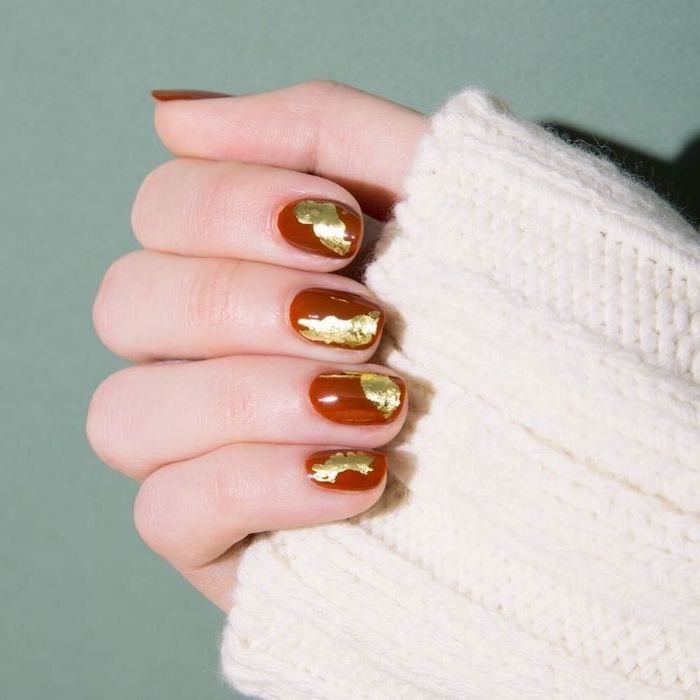 Fall nail ideas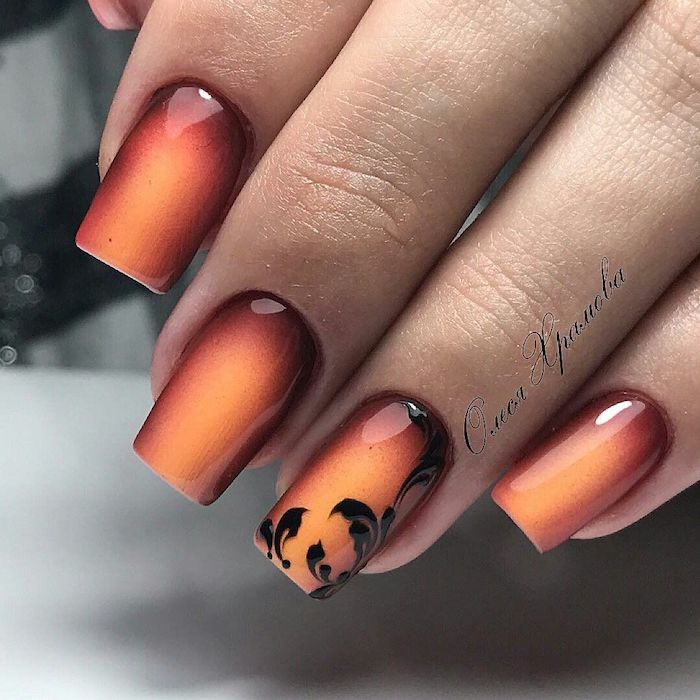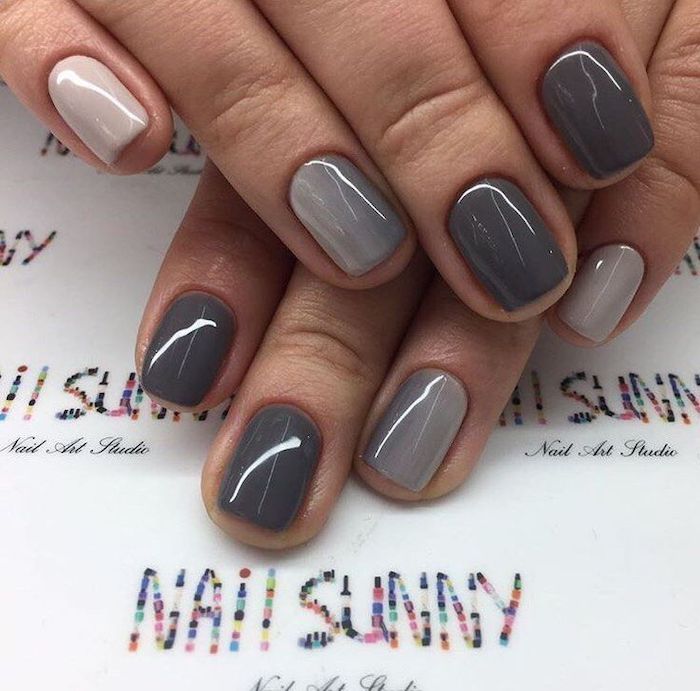 Fall nail ideas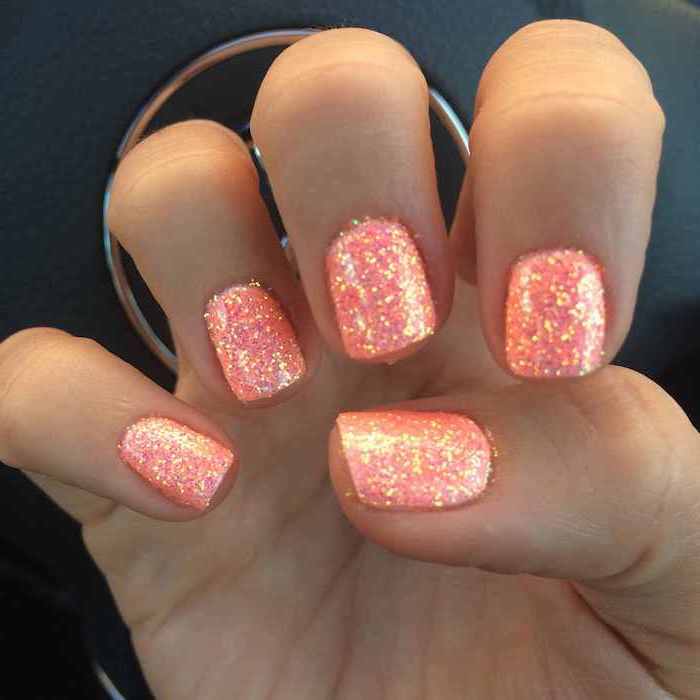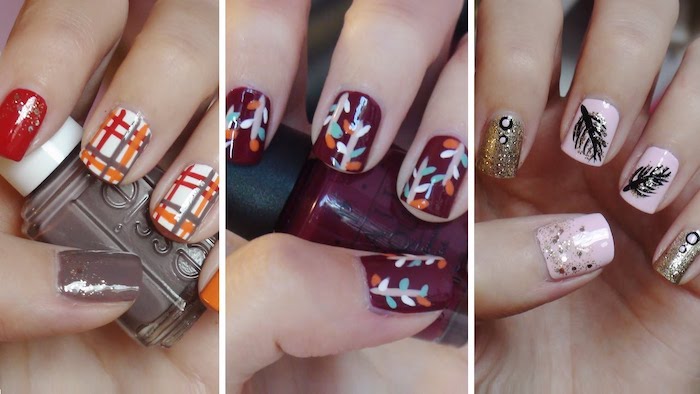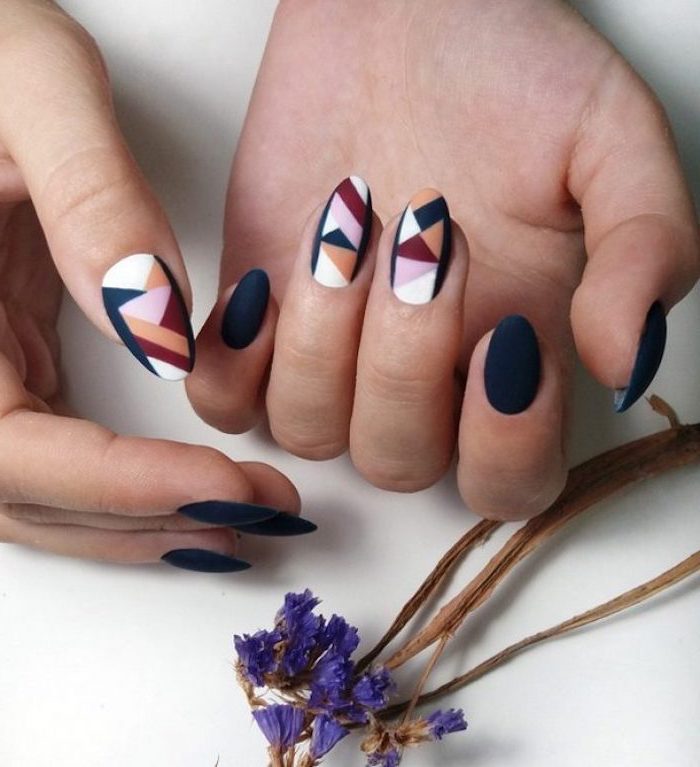 Tending nail colors