Here's How You Can Style Leather Jackets the Unconventional Way
It remains an undeniable fact that the best way to elevate your personality and look stylish at the same time is sporting a Leather Jacket. It's an androgynous style staple that has been an essential piece of outerwear for both men and women alike. Whether it's an informal event or a casual one, leather jackets can be your go-to fashion apparel. While Women's Leather Jackets have always been a staple piece of outerwear, styling them the same way again and again may seem a bit boring. Exploring different looks is all about exploring your fashion sense and what suits you best. In this article, we have curated a list of ways how you can style your leather jackets the unconventional way and still look glamorous.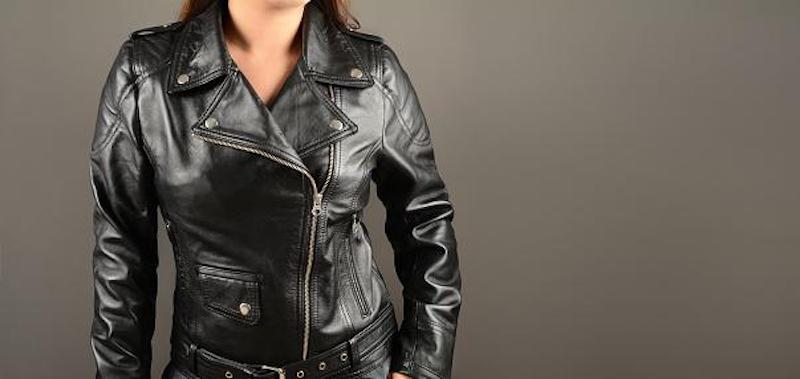 Leather Jacket Styles
However, first, you need to find out what type of jacket goes along with your personality best. Here are some of the leather jackets you can choose from.
Bomber Jackets
Women's Leather Bomber Jackets are one of the most classic jackets on the market. It is a casual jacket, often made of leather, and can be identified by its simple design. Bomber jackets are admired and often preferred by ladies because of their elegance and lightweight. Another reason to be fond of these jackets is their versatility. In comparison with bomber jackets, no other apparel is easily pairable with a wide range of clothing. So, whether you need a jacket to keep warm or a statement style to finish off your look, a bomber jacket is perfect for you.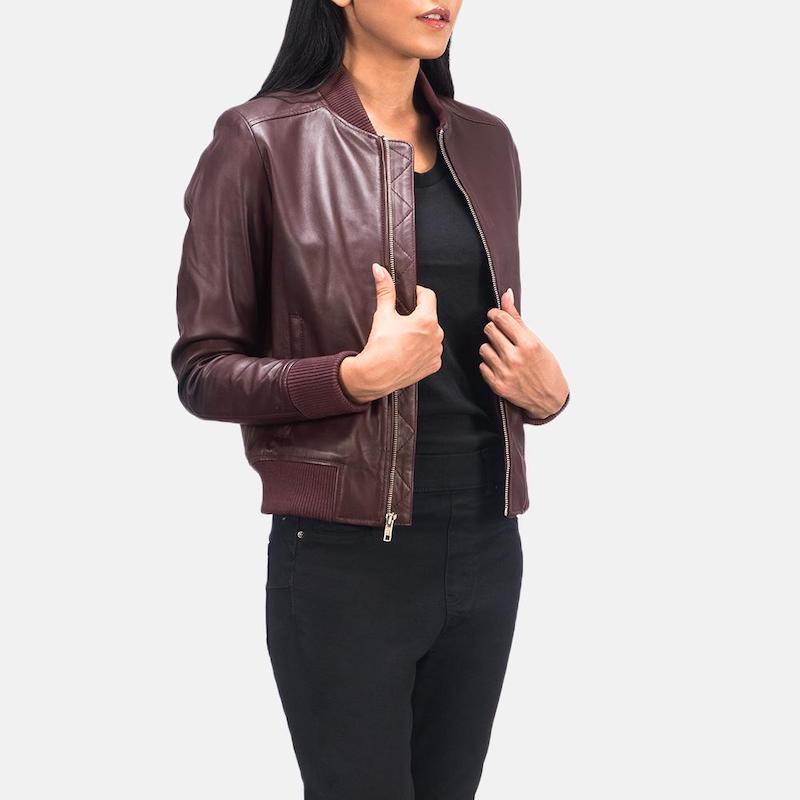 Biker Jackets
Biker-style leather jackets are the perfect choice and design for pulling off an urban look. The jacket's youthful design and effortless style make it even more unique. Knowing how to style and wear a biker jacket successfully can come down to a number of factors. Fit, cut, color and style are some of the important factors that you should keep in mind when wearing your biker outerwear. If you are looking for a fashionable piece of outerwear that is also comfortable, then a biker jacket is the perfect option for a stylish and elegant look.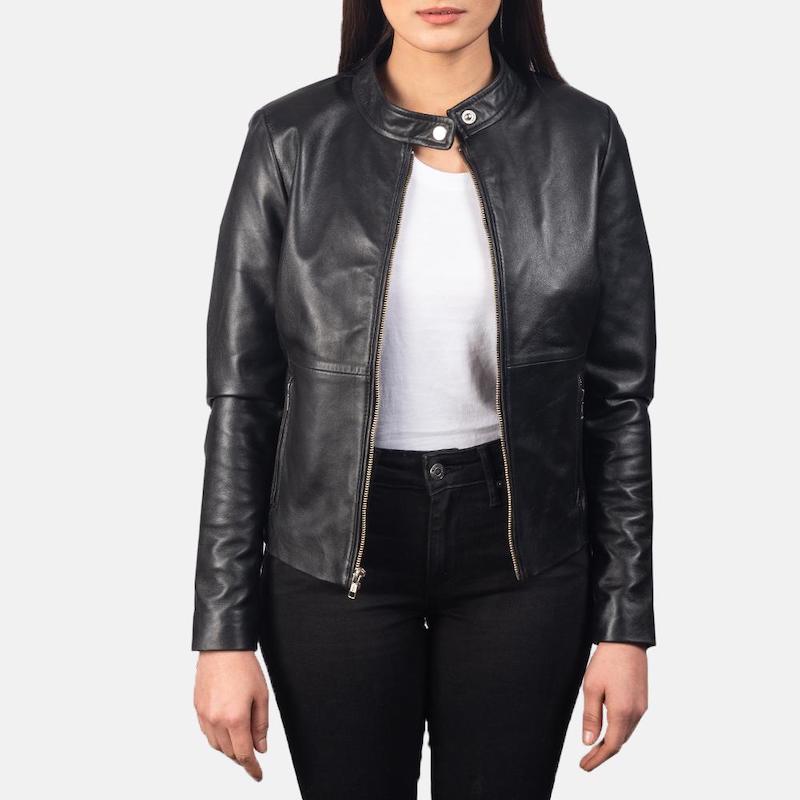 Suede Jackets
Women's Suede Jackets have been in fashion for a long time and are often the preferred choice of outerwear because of its smooth texture, style, and lightweight. They are the epitome of stylishness. A common misconception about suede jackets is that they can only be worn during winters, but that isn't necessarily true. Due to their thin nature, suede jackets can be worn during summer, spring, and fall. So next summer season, make sure to pair your favorite skirt with a suede jacket and be prepared to turn heads.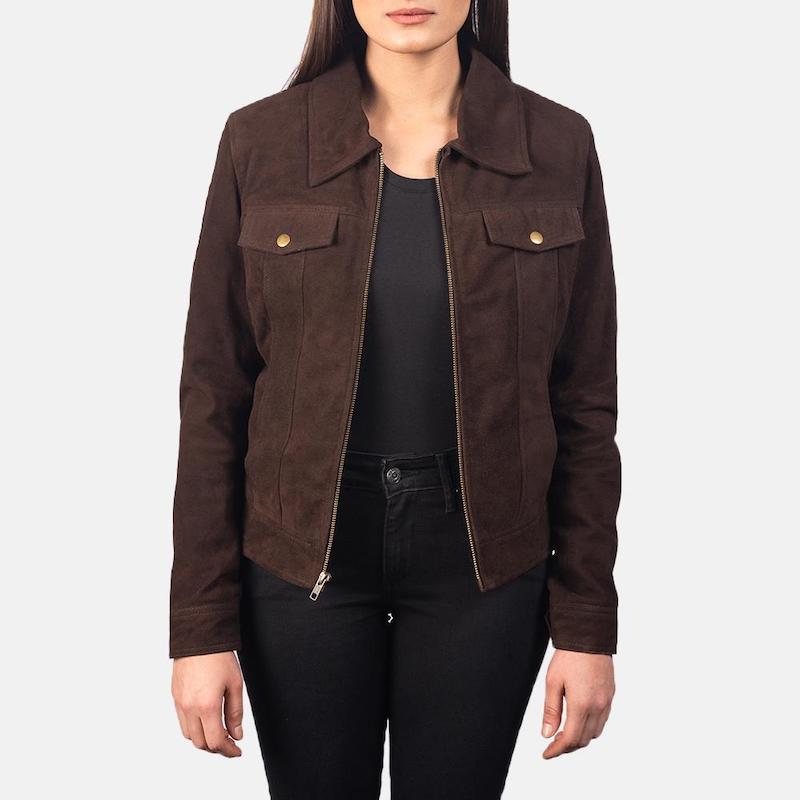 Aviator Jackets
Aviator Jackets are a timeless fashion statement that should be owned by every woman. The best thing about these jackets is that they are the perfect choice of outerwear for the transitional season of fall and winter. If you are looking for a practical yet flattering piece, then aviator jackets are at your service. An aviator jacket can be paired with almost anything from your wardrobe, be it jeans, skirts, miniskirts, or even a dress.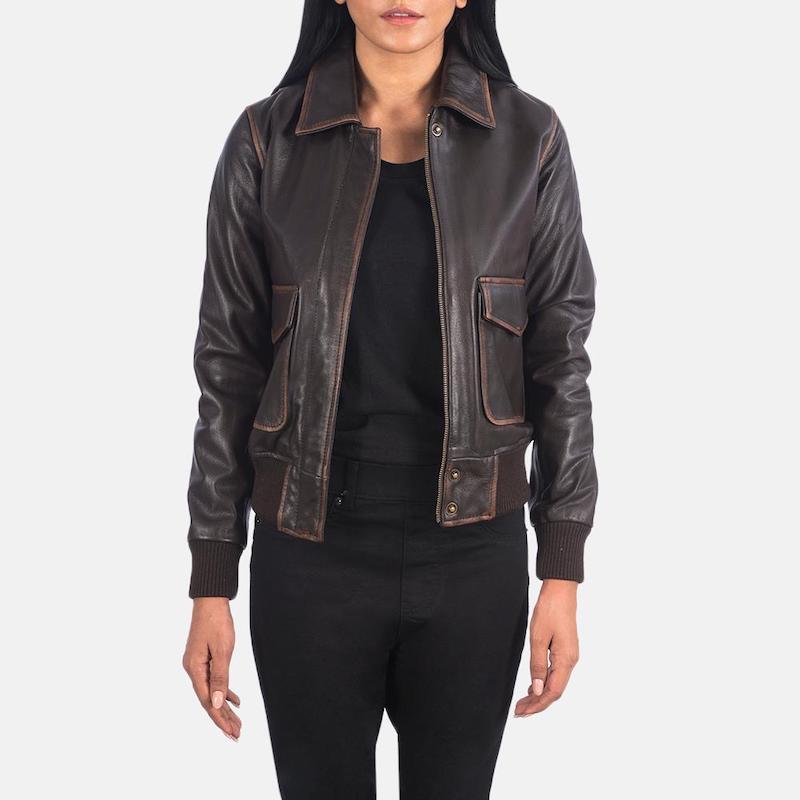 How to Style Your Leather Jackets Unconventionally
Now that we have looked at different styles of leather jackets for women, let's get on with how you can style your leather jackets out of the norm.
Leather on Leather
Leather jackets and leather skirts, as two individual entities, are a staple in every female's wardrobe due to the glamour and style they carry. Both of these apparels have found a permanent place in women's wardrobes because of their versatility and their ability to go with any item of clothing without compromising their individuality. However, when we talk about a leather-on-leather combination, it might seem a bit too much. But rest assured, confidence is the key. If you have confidence, there is no ensemble in this universe that you can't pull off. A leather jacket and a leather skirt are not something new. In fact, it is a tried and tested formula that has been popular for a long time. So, if you want to assert dominance and control with your clothes, this combination is perfect for you.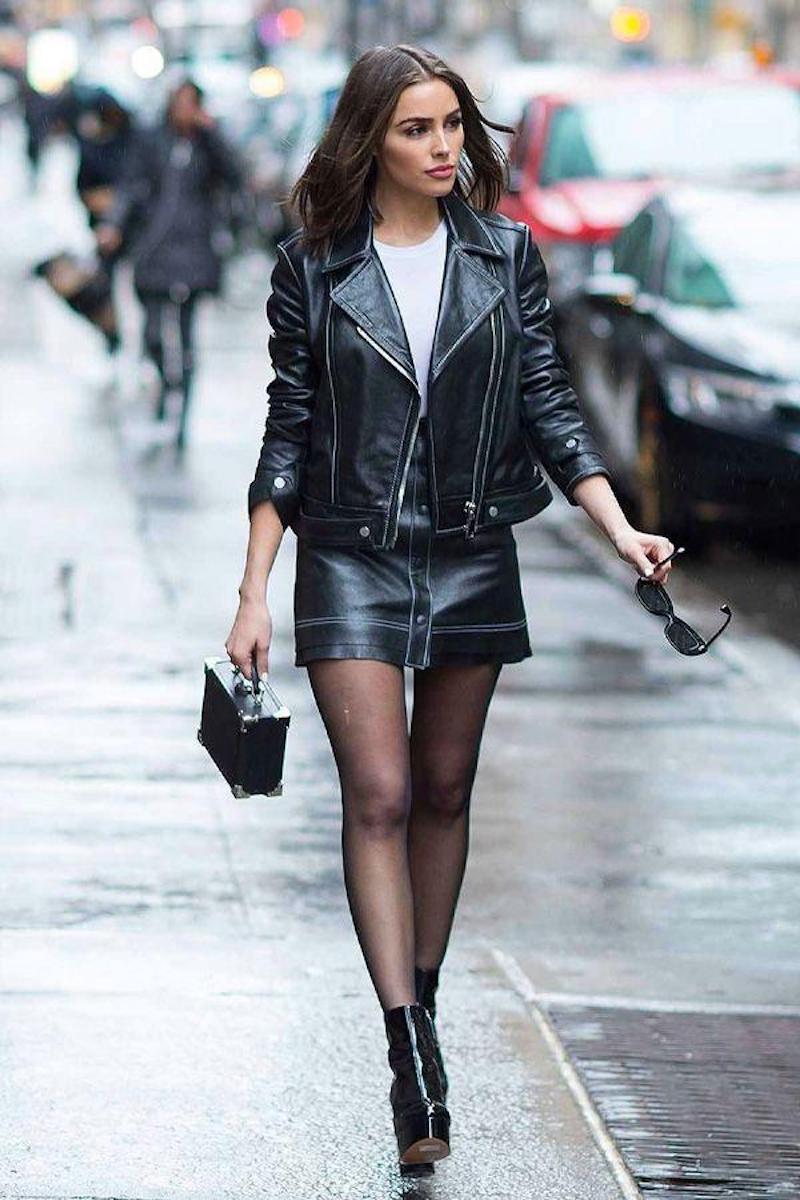 Style it with Printed Pants
 Another unconventional way to style your leather jacket is to pair it with printed pants. If you're feeling uninspired by your leather jackets, take out your favorite pair of printed pants and style it either with a bomber or an aviator. You can either go subtle and choose a striped pair, or you can go as crazy as you want and go for bright and bold prints. It's all up to your choice and how you incorporate your personality and individuality into the clothes you wear.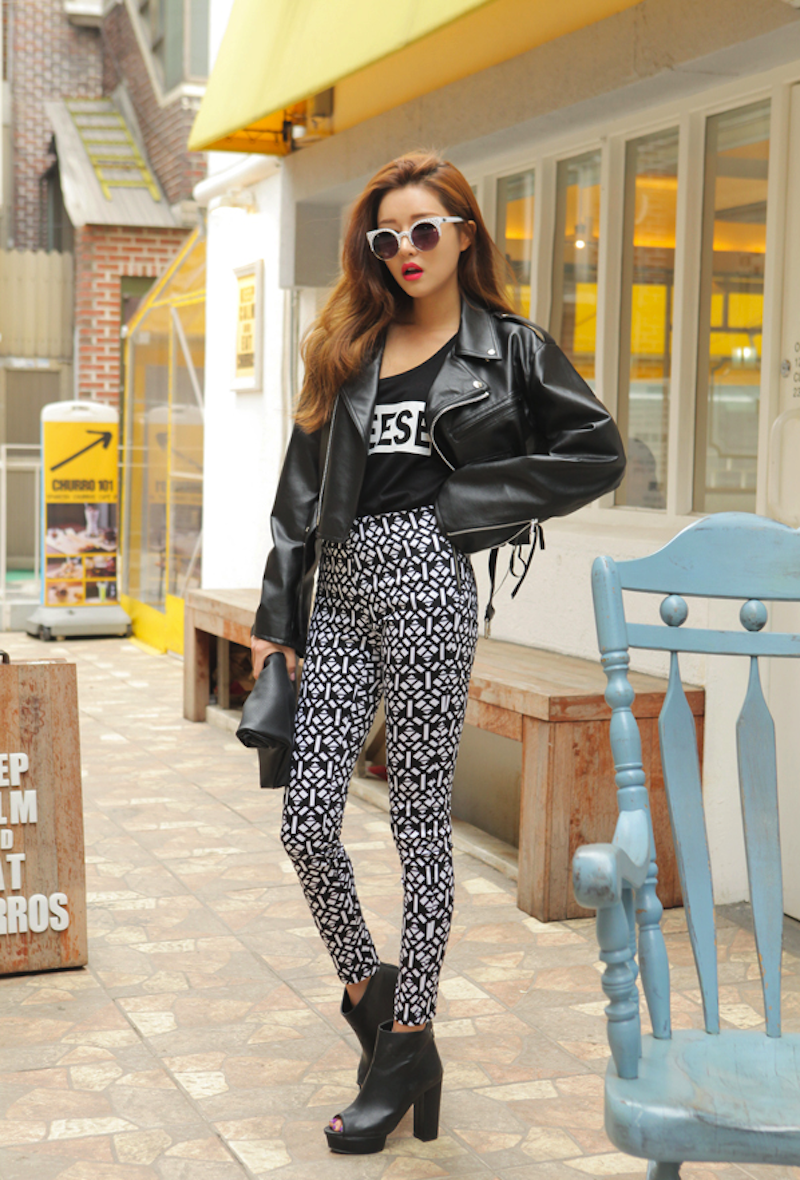 Wear it on Your Dress
To give a more feminine touch to your outfit and still keep it unconventional, opt for pairing your leather jacket with a dress. You can never go wrong with a dress, add a leather jacket to the mix, and you're ready for any event, be it casual or formal. For a casual look, style your leather jacket with either a printed dress or a knitted one. However, if you're going for an elegant look, simply pair it with a chiffon dress. The key to slaying your outfit is to match your leather jacket with your shoes.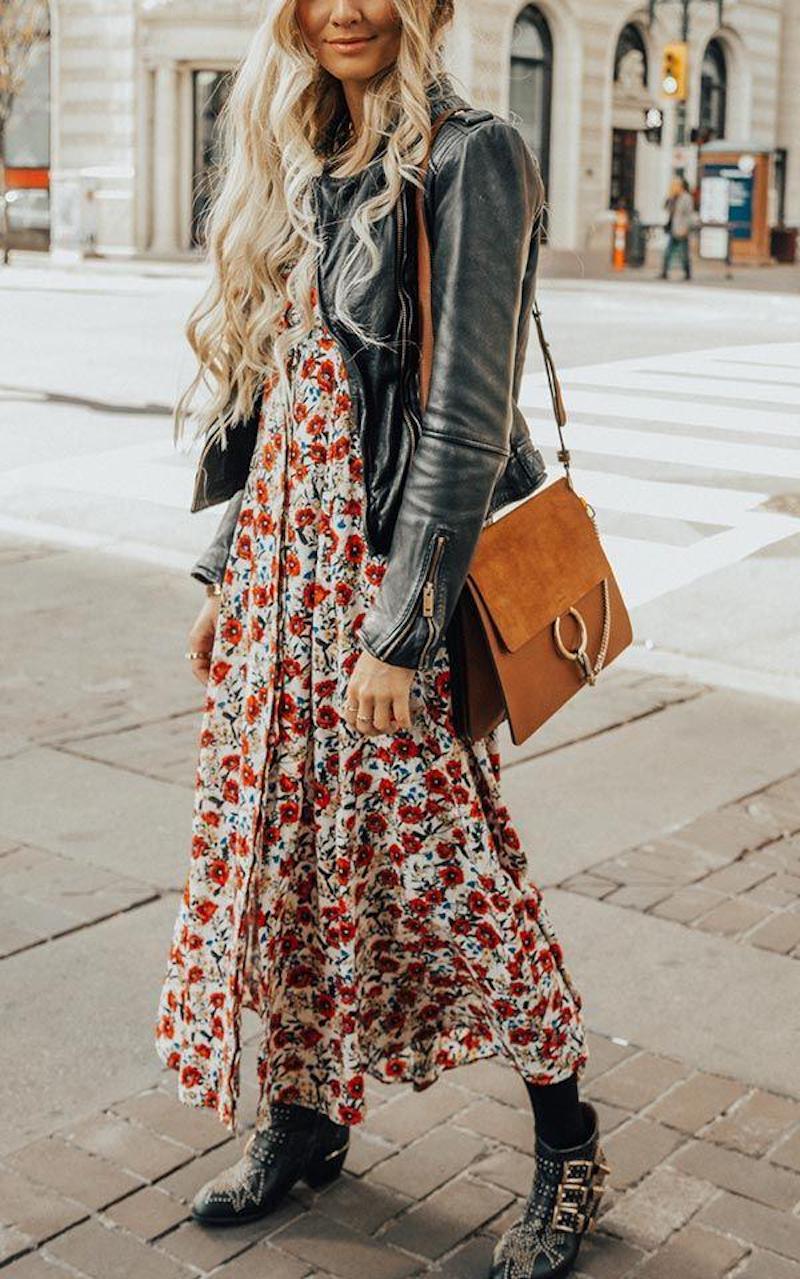 Style it With Wide-Leg Trousers 
A leather jacket undeniably looks great with pants, and even better if you pair it with wide-leg trousers. If you want to make your outfit look unconventional and feminine at the same time,  a pair of wide-leg pants is the ultimate choice for you. A black leather jacket paired with any bright-colored pants looks extremely stylish and fashionable. It is the kind of look that you can put together when you don't have time and desperately need an outfit.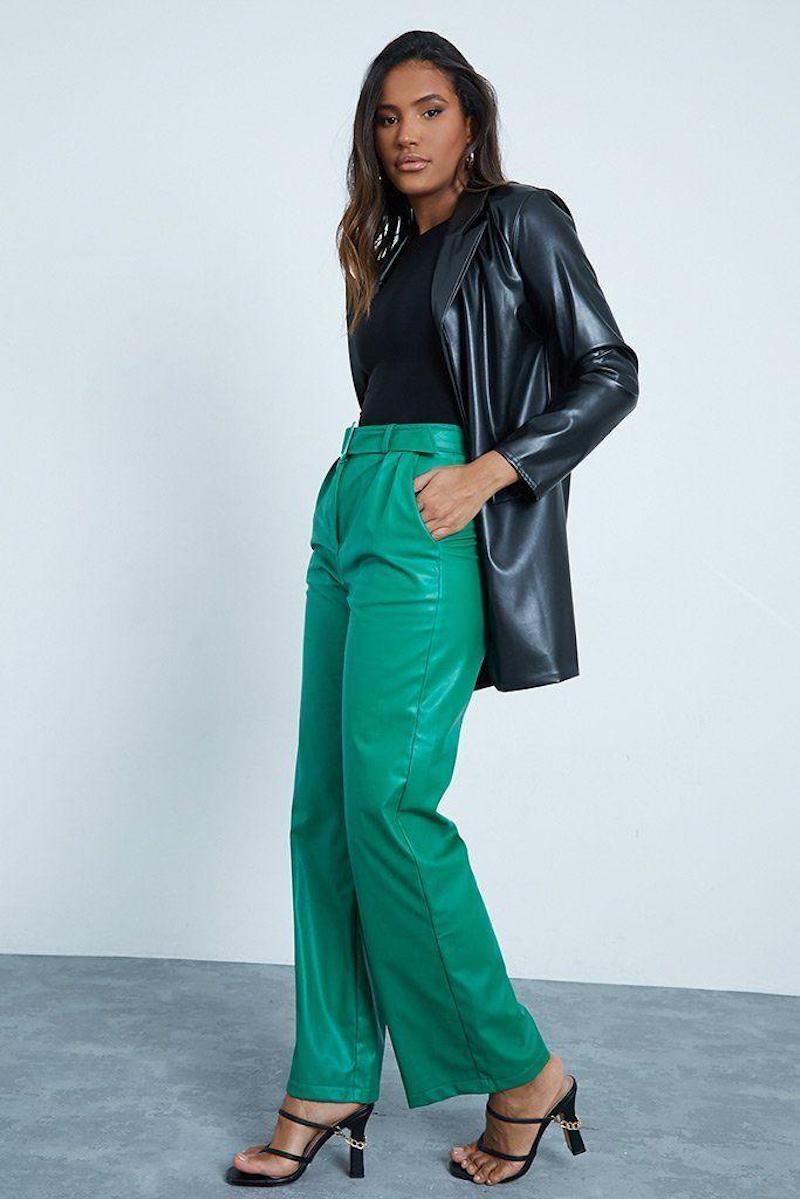 To Conclude
Leather Jackets are a wardrobe essential for both men and women alike. Their versatility and durability are some of the many reasons why they are a style staple and have been popular for centuries. When it comes to styling these jackets, going for the norm is okay, but if you have the choice to go crazy and unconventional, go for it. Look out for more ways to style your leather jacket differently, play with different colors and designs and find out which outfit suits you best.