What To Make With Resin: 5+ Fun and Creative Ideas
If you love making things with your hands, and you love beautiful things, then resin is the way to go! Resin is a liquid of two parts, that when mixed together form a hard, solid, see-through surface. One of the best things about creating things with it is the fact that it's super versatile. You can dream up pretty much any type of project. And you can make a lot of useful items for around the house too. The hardened surface of resin is strong, safe for food, and it's waterproof! You can fill it with flowers, glitter, or make it into different colors. The possibilities are pretty much endless. That's why today we will be taking a look at 5 of the coolest things to you can make with resin. So, without further ado, here they are:
Include your friends in the process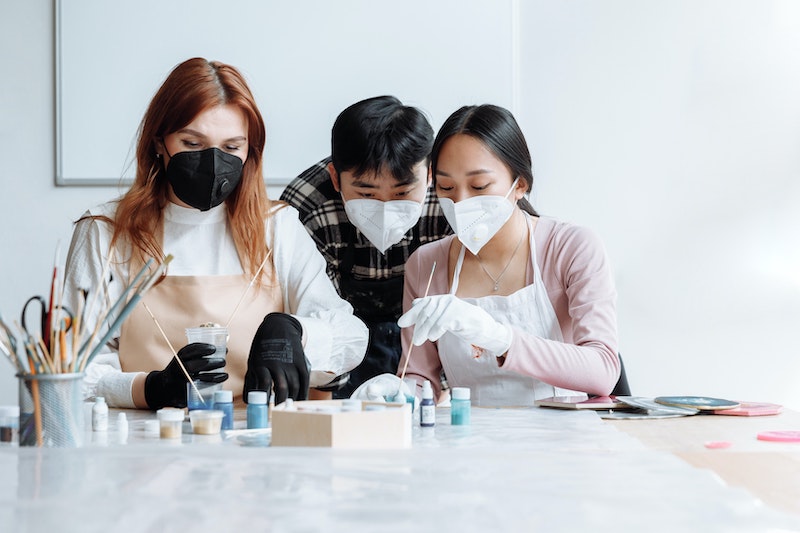 Of course, one of the easiest ways to make things with resin is to have plenty of resin molds. You can make a mold at home, but we highly recommend buying a cool mold and then use it to create your art.
Resin art is very beautiful and can be used as decoration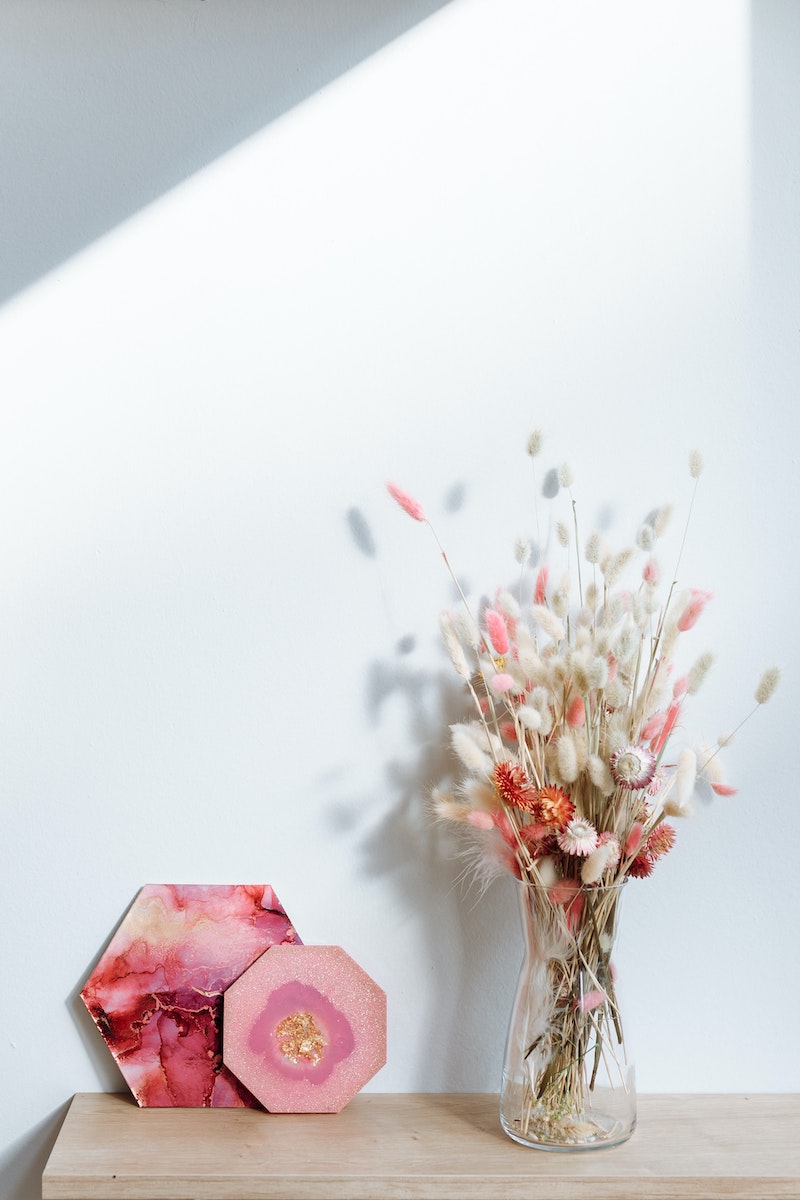 Jewelry Box
Make an amazing jewelry box. If you have earrings and rings lying around you'll make perfect use of a cool jewelry box! Find a mold that fits your desired size and go wild. Add flowers to it, or make it one color. You can also add glitter. Make it one of a kind!
Make a cute little holder for your jewelry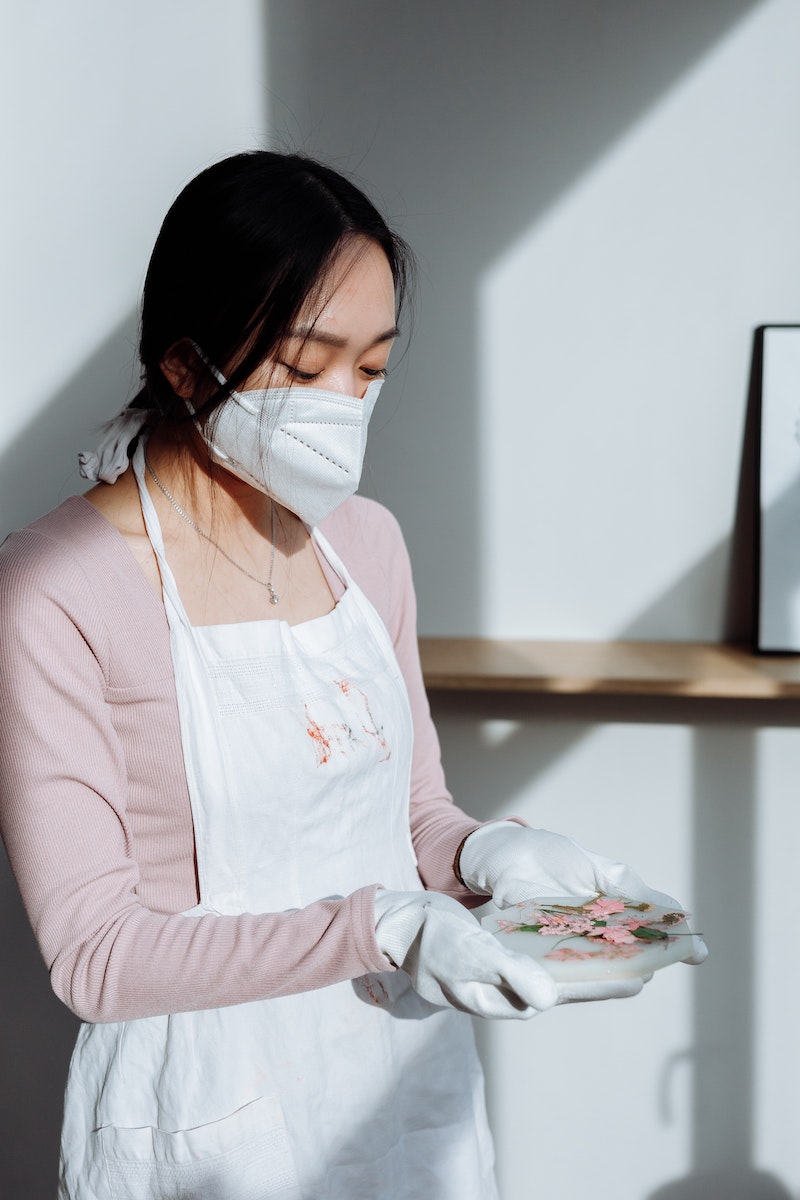 Coasters
Who doesn't need more coasters around the house? With resin, you can make a variety of designs. And all you require are the right colors and some good coaster molds. Mix together blues and whites to create a sea like design. It will look like you've trapped a piece of the ocean right underneath your cup.
Create cool designs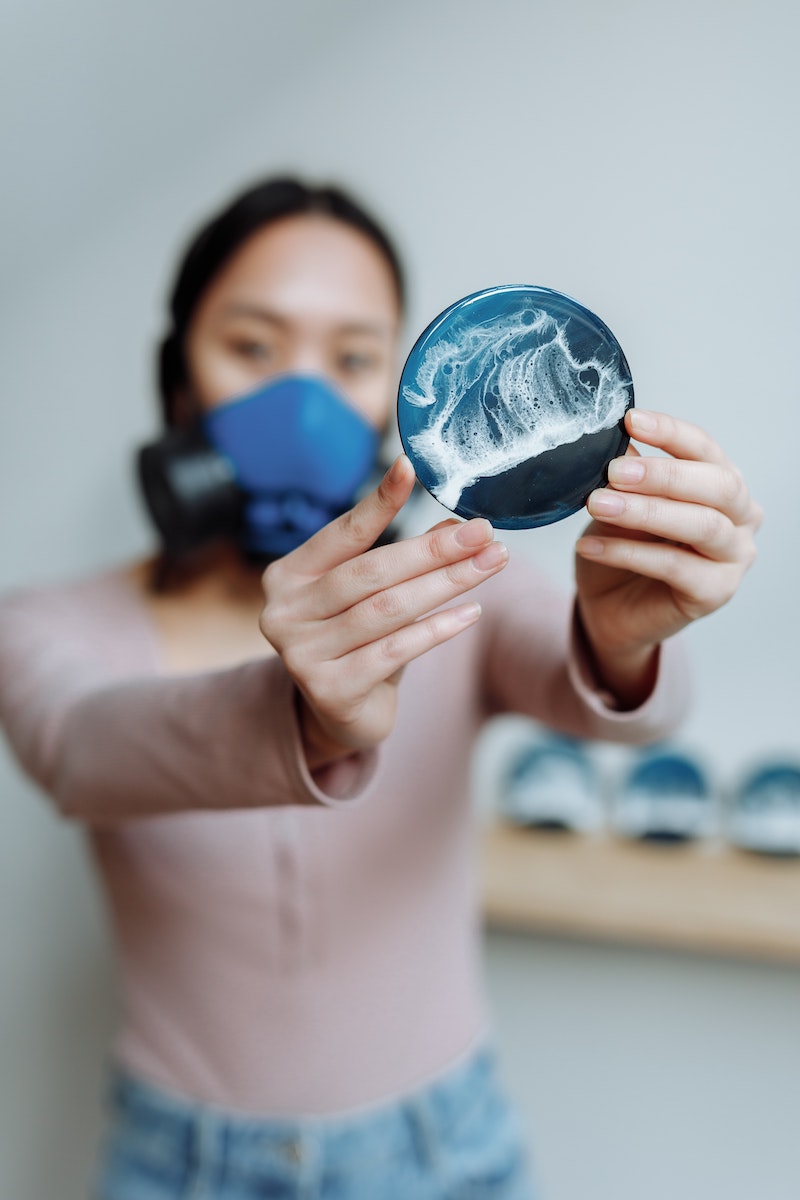 Forever flowers
If you love plants, like us, you're probably constantly buying new bouquets, or picking flowers. However, flowers rarely last too long in a picked state. So, if someone has gifted you flowers that are important to you, why not make them into forever flower? Resin can preserve flowers forever. Put them in any order or design and shape you like!
Keep flowers from special occasions forever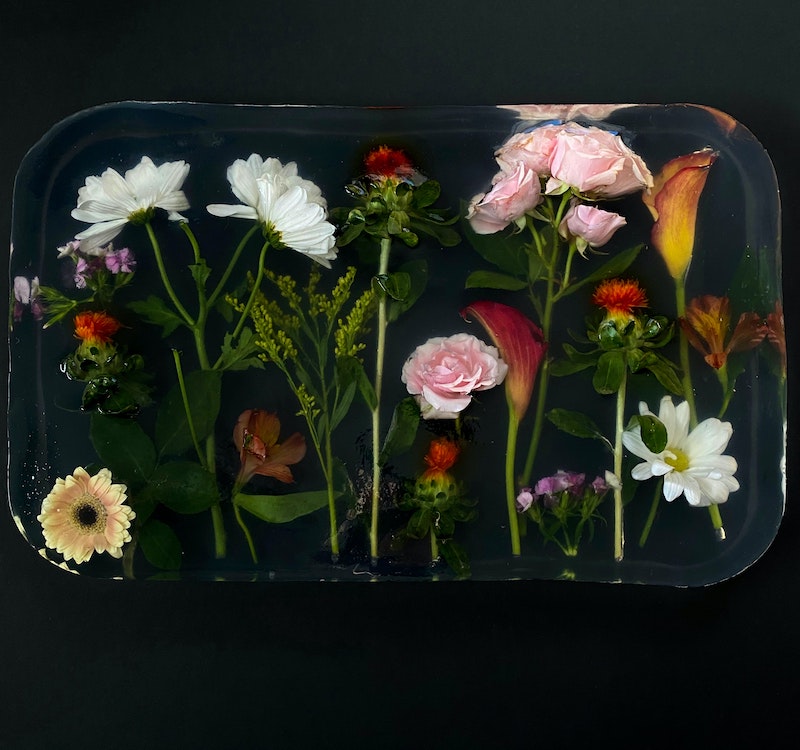 Jewelry
If you don't have jewelry for your jewelry box, you can make some with resin! Resin gives the freedom to experiment. You can make one of a kind jewelry for you and your loved ones. And the best part is you can personalize it any way you want. You can make rings, earrings, bracelets. Pretty much anything.
Experiment and have fun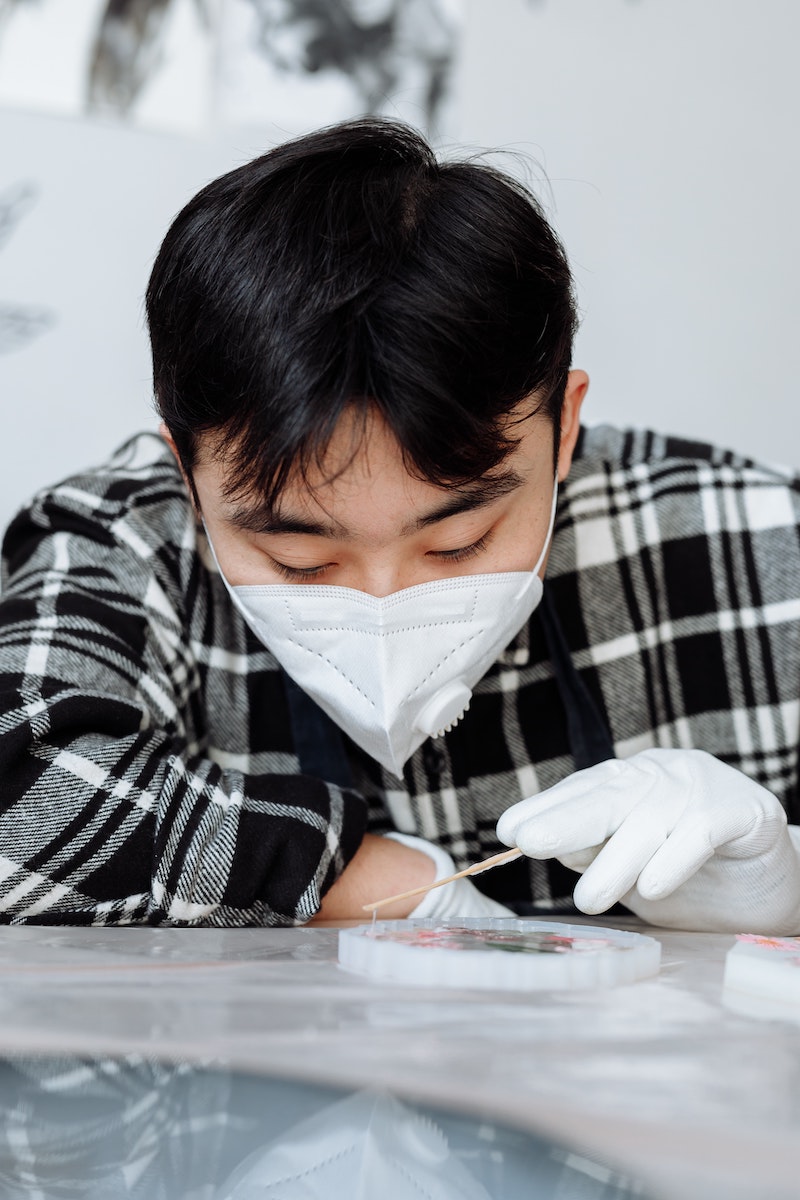 Serving Tray
Imagine you have guests over. Now imaging taking out a beautiful resin serving tray to serve the delicious snacks you've preferred. Not only will you wow your guests with your guests with your culinary skills, but also with your crafting skills!
Make useful and beautiful designs with resin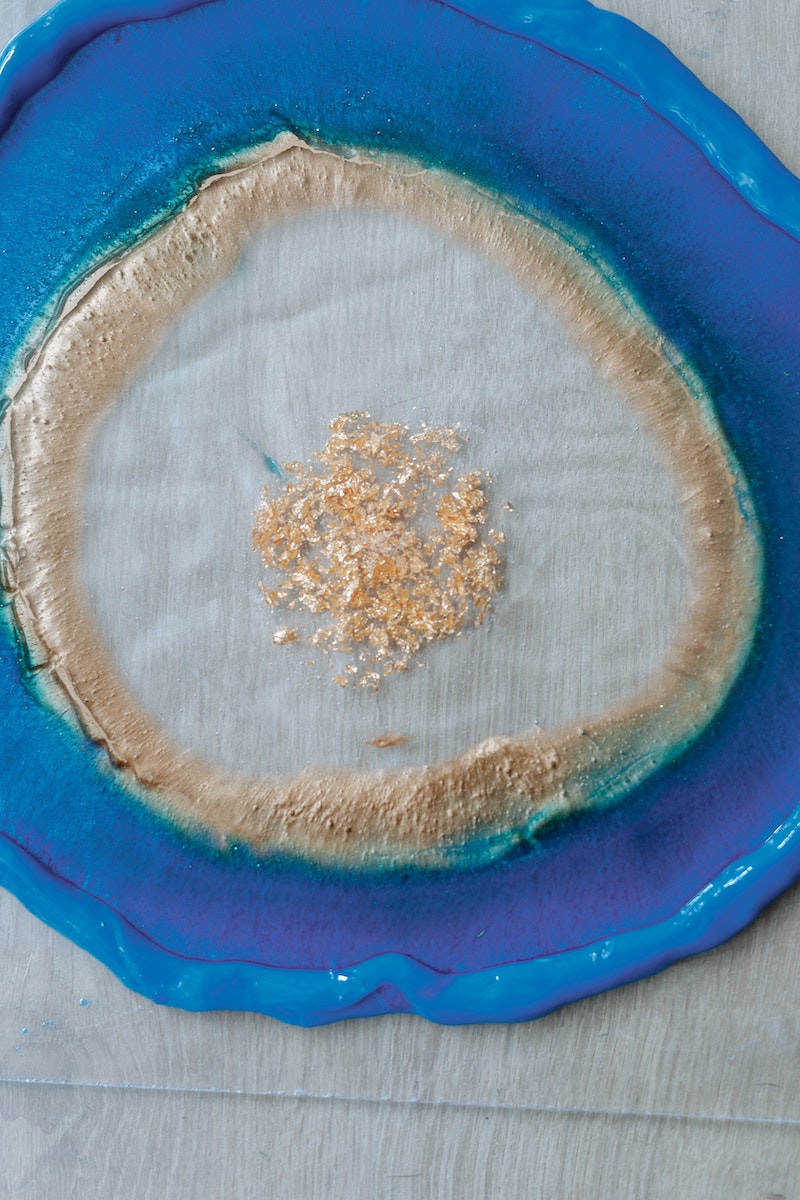 Clock
Yep, that's right. You can make your very own clock. Design it, pour it into the mold and then all you need is to buy the mechanical parts and add them to the resin. Or you can give them to a professional to add. But the clock itself will be your creation. Make it so it fits your house decor. Or make one for a friend.
You can even make a clock from resin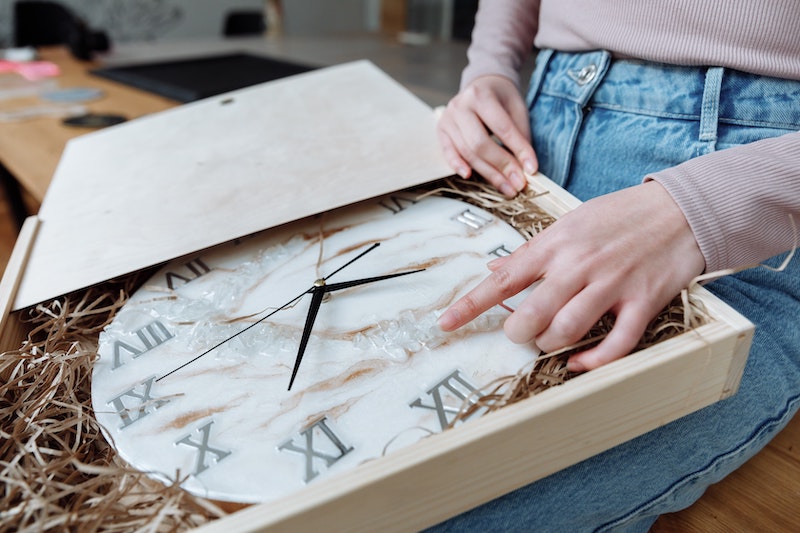 These were just some things you can make from resin. You can find plenty of molds online to fit your project requires. After that, it's all up to you. Get your imagination running and have fun with the process!
Have fun making your DIY projects