Wondering how to make a unicorn cake? We've got the recipe + pictures
The unicorn cake is so trendy right now, you can see it everywhere. Children and adults alike use it for their birthdays and baby showers. Not only is it beautiful and interesting, but it is also delicious. Many people think that in order to get your hands on a unicorn cake you have to order it from a cake shop. Furthermore, you probably think it would be quite expensive. Think again! We have found the easiest recipe and decoration technique so you can make it yourself in your home. What's more, we are going to make it even more interesting by combining the rainbow and unicorn cakes. You get a rainbow unicorn cake, yaay. You are going to need a few things, but you will definitely spend less money. So, rather than ordering it form a cake shop, get your baking tools instead and let's go!
DIY unicorn cake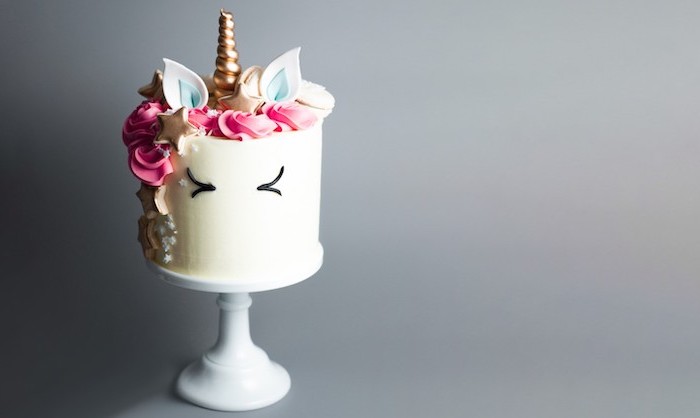 How to make a unicorn cake?
What are you going to need to make the rainbow cake?
8 eggs
10 tbsp milk
2 tbsp vanilla extract
5 and a half cups of self raising flour
3 cups unsalted butter
3 and 1/4 cups caster sugar
Buttercream (mixture of butter and icing sugar)
Food colouring – the colours are your choice and it depends on how many layers you want to make
Step 1
The butter and sugar need to be beat together until you've achieved a light texture. Add the eggs after you whisk them and then add the flour, milk and vanilla extract.
Your batter should look like this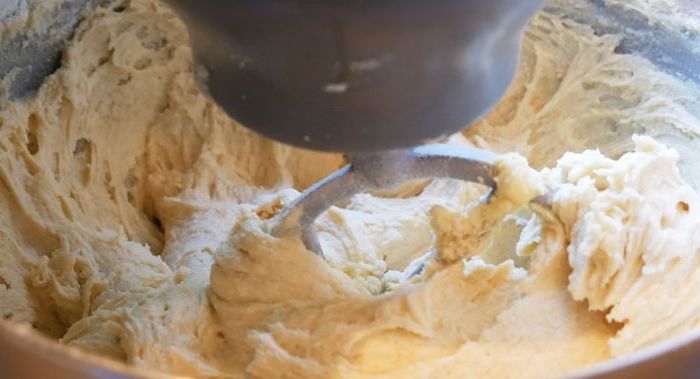 Step 2
Divide the batter into however many layers you want to make. Make sure it is evenly divided and put it in separate bowls. Add the different food colouring to each of the bowls and bake them at 175°C for 15 minutes. Once they are ready remove any crust and trim the edges.
Divide the batter and add the food colouring
Make sure it is in different bowls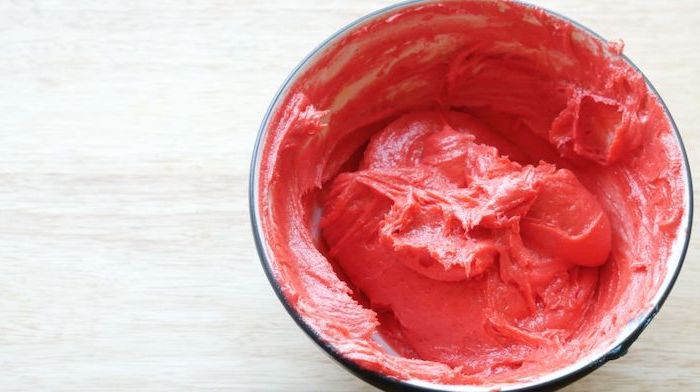 Spread the batter on baking paper in a baking tray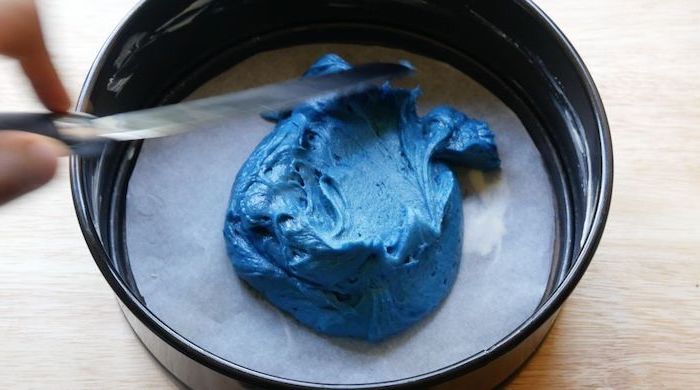 Spread it evenly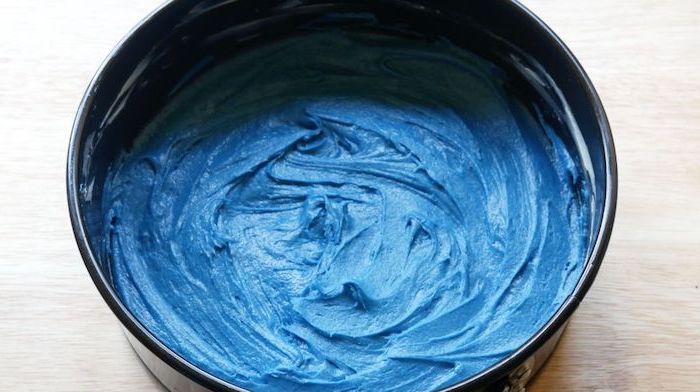 Make sure it has cooled before starting to work on it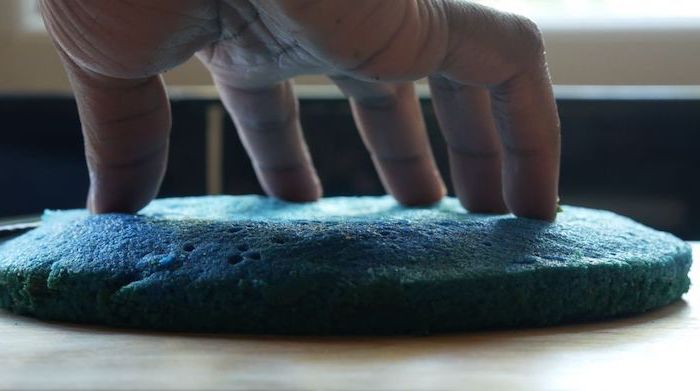 Trim the edges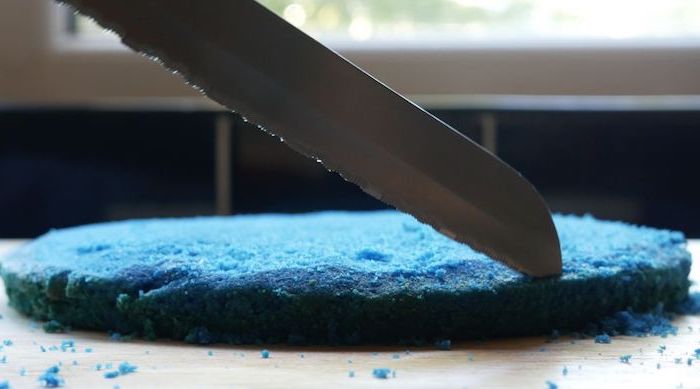 Remove the crust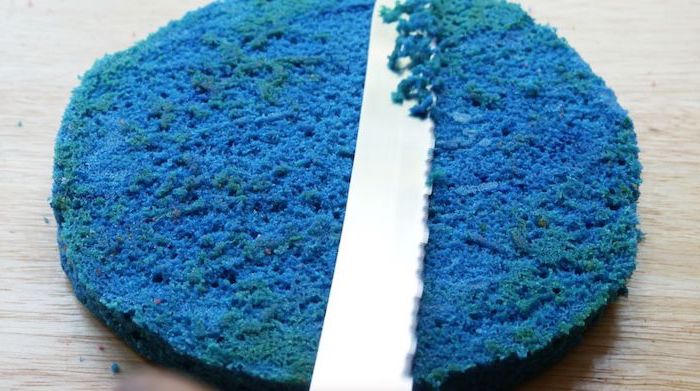 After each layer add buttercream to make them stick together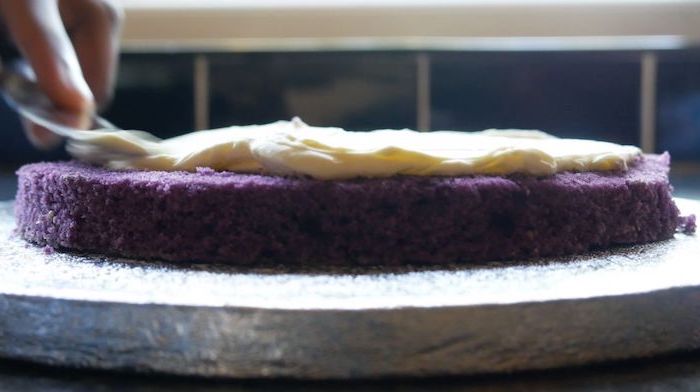 Cover it with buttercream on the outside too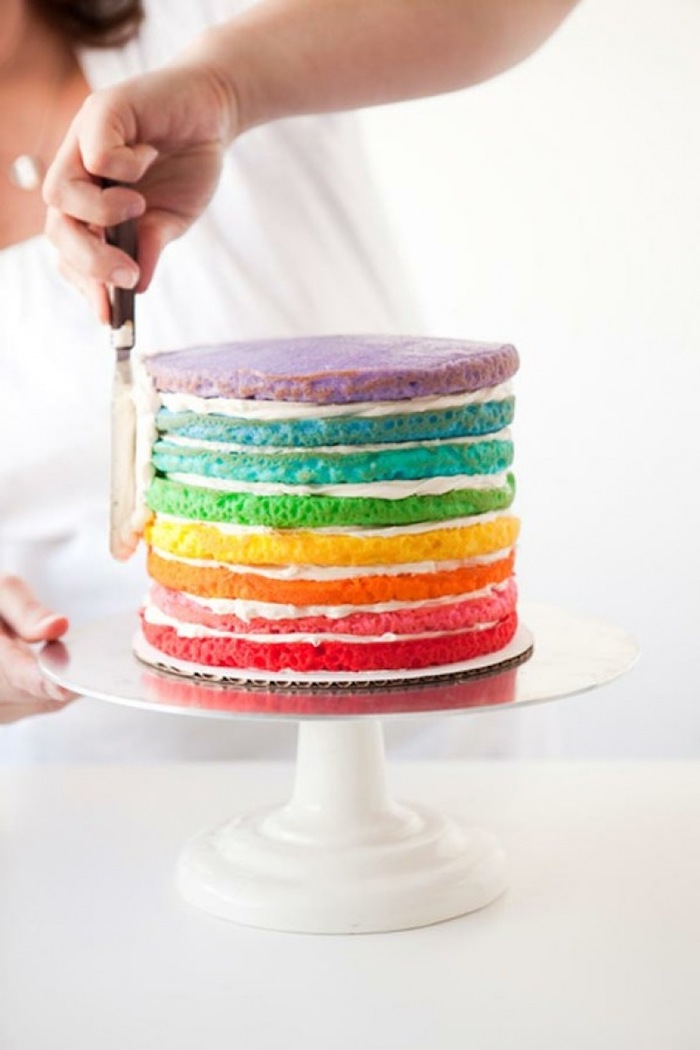 Use a spatula to make sure it is spread evenly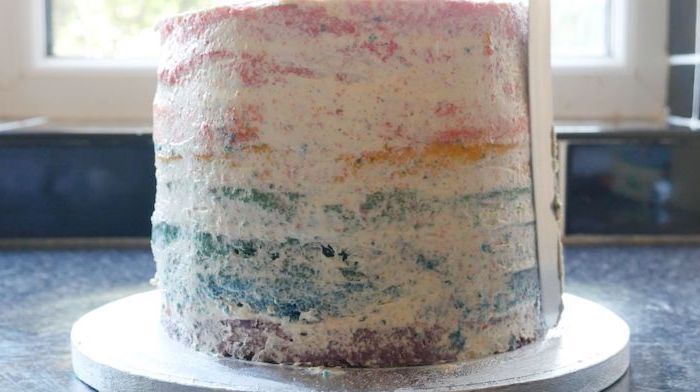 How to decorate a unicorn cake?
Now it is time to decorate the cake. For the decoration you are going to need:
White, green, black and caramel-coloured fondant
Fondant rolling pin
Pink buttercream
Rose piping tip and piping bag
Gold edible paint
Edible glue
Paintbrushes
Wooden skewer
Styrofoam
Rose petal cutters
Sprinkles
Candies – cookies, meringue kisses or whatever you like
Here you have the option to be creative, you can use any colours and sweets you like. It is up to you.
Insert the skewer in the styrofoam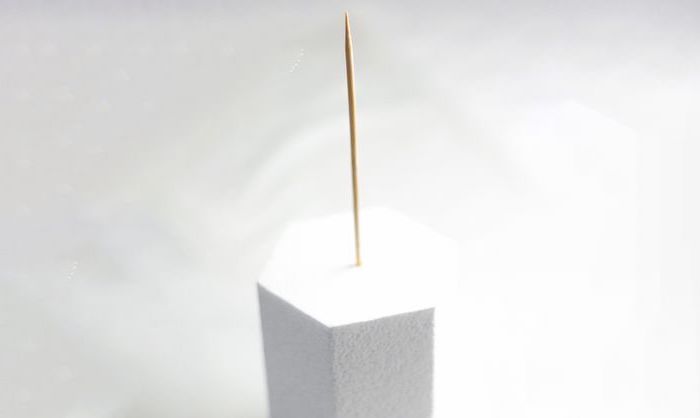 Twist the caramel-coloured fondant around the skewer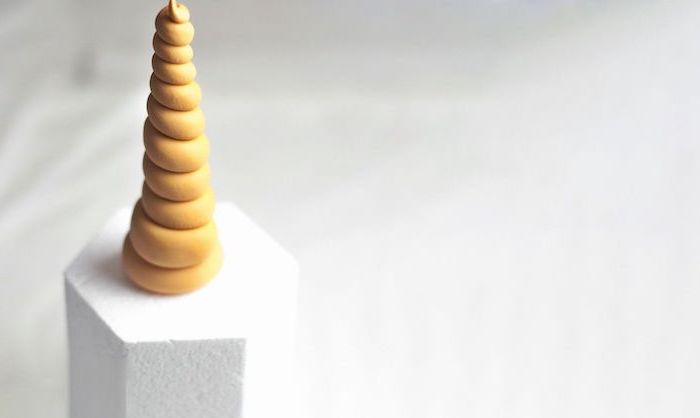 Paint it in gold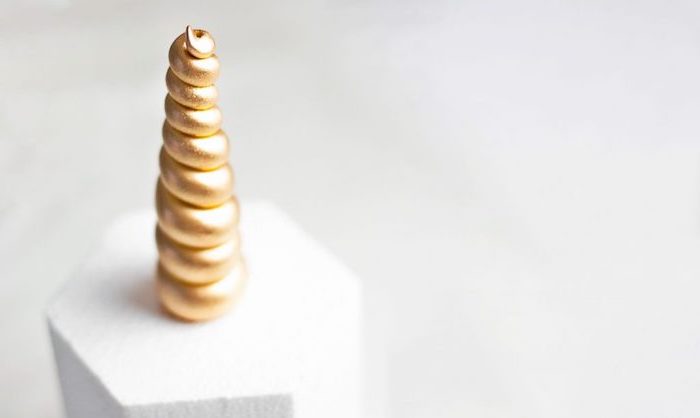 Use rose petal cutters to cut the ears. Cut two ears form the white fondant and two smaller ones from the green one.
Cut the ears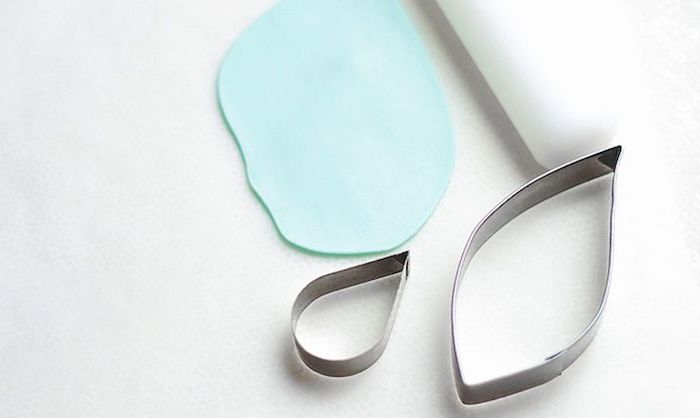 Glue them together and dent them a bit so they look like ears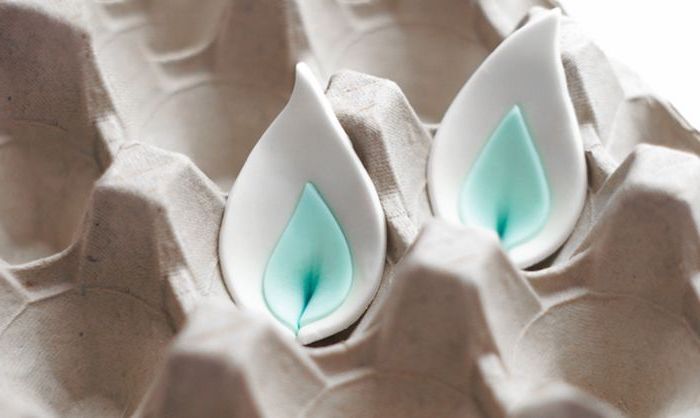 Use the black fondant to make the eyes in a V-shape. Leave everything to set for awhile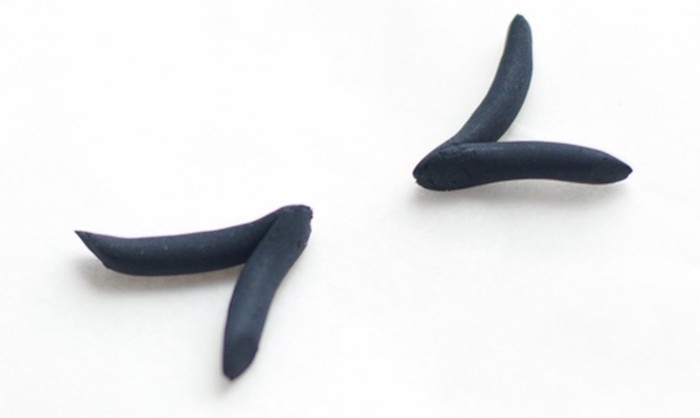 Using the piping bag create small buttercream roses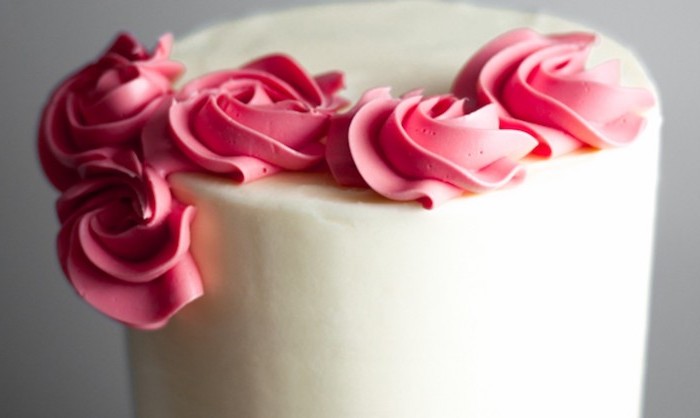 Start decorating with sprinkles, cookies and everything you can find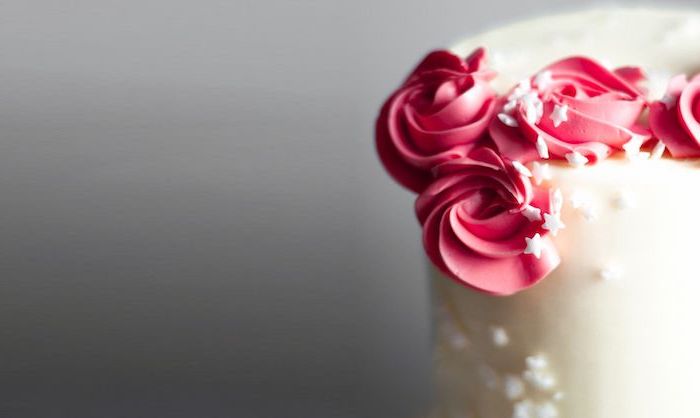 Add the horn by pushing the skewer into the cake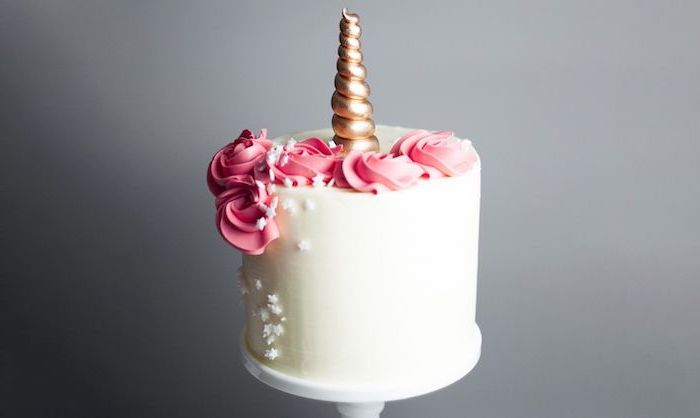 Add the ears and eyes and you are all set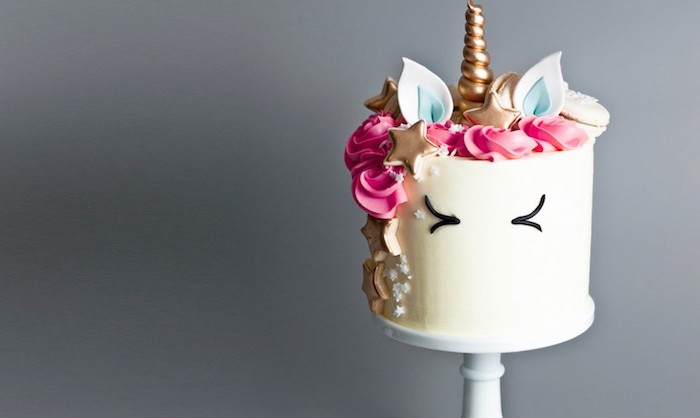 Beautiful unicorn cake examples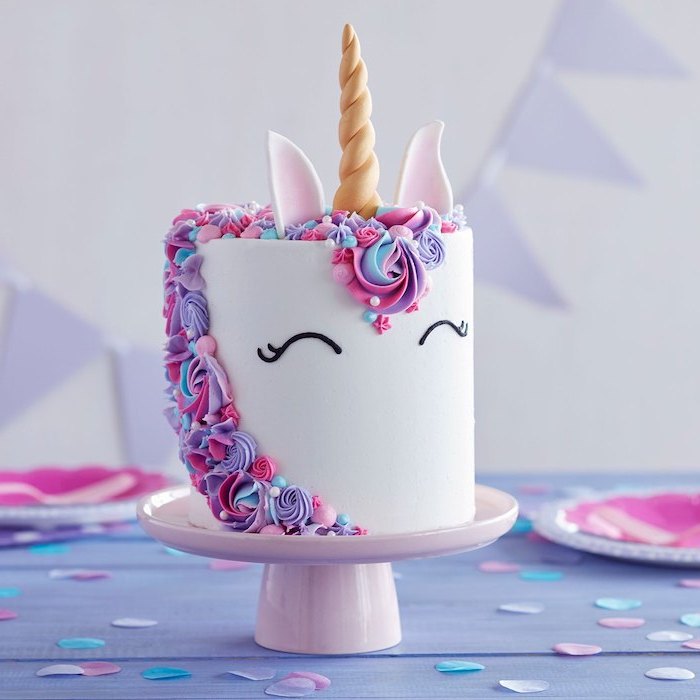 Rainbow unicorn cake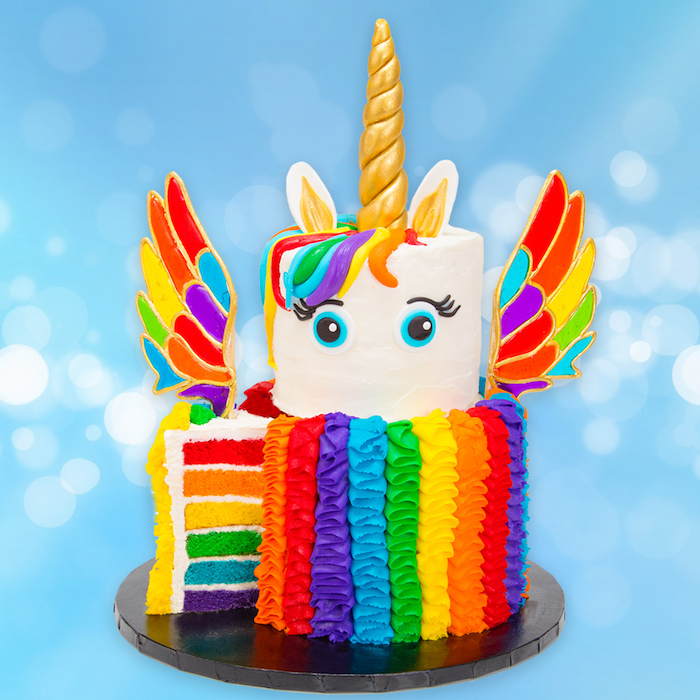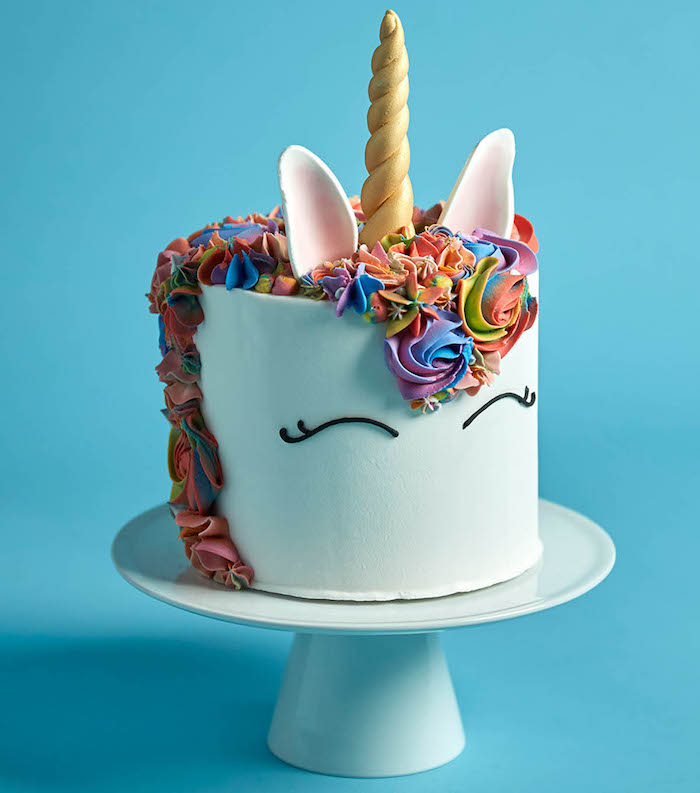 New Year's Eve take on the unicorn cake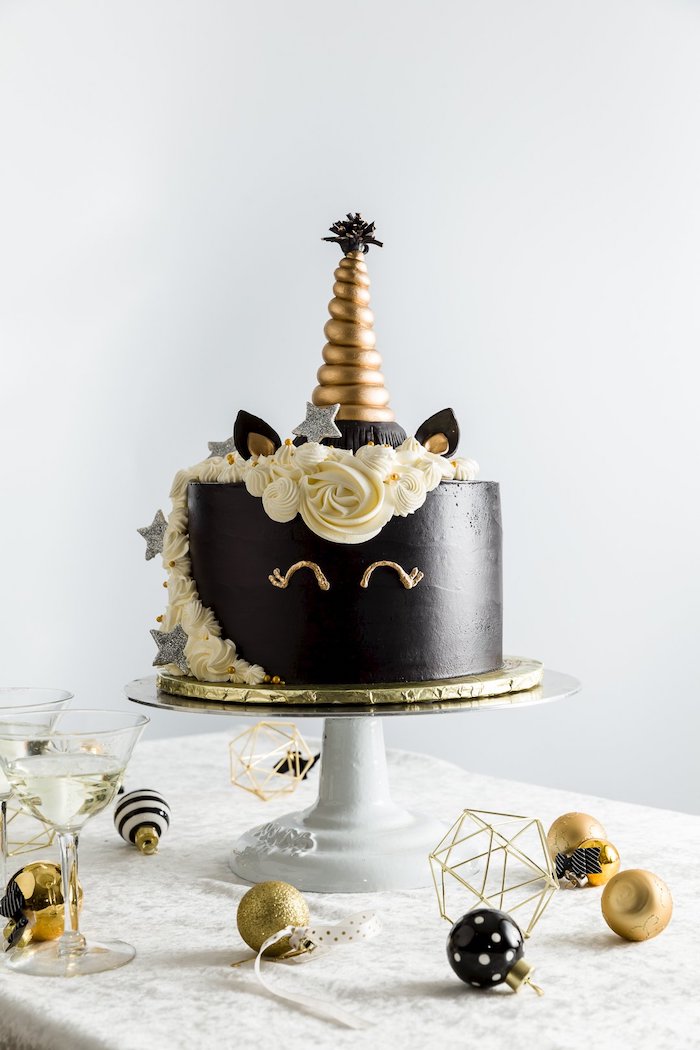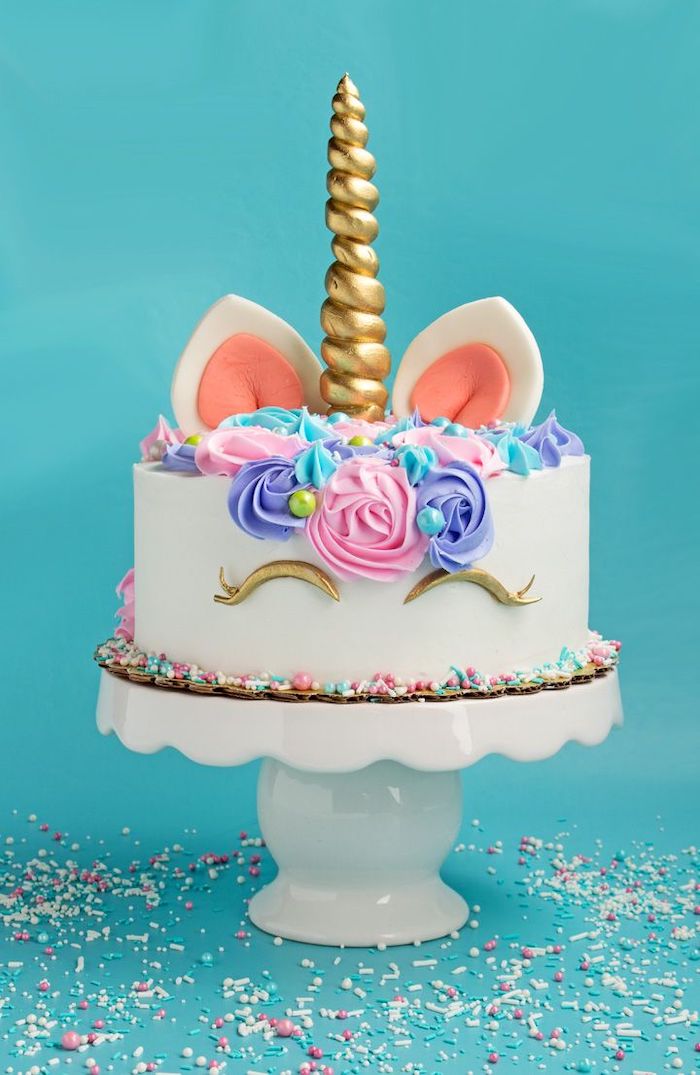 Unicorn cupcakes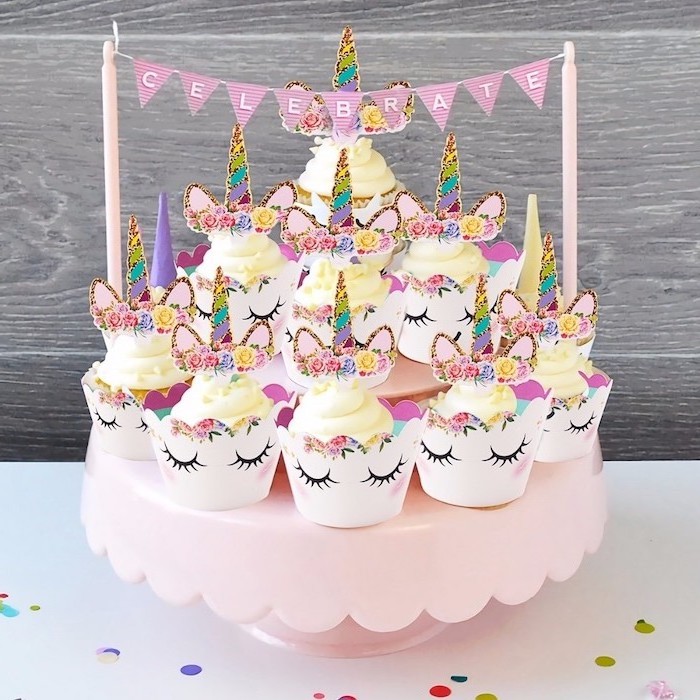 Unicorn pop cakes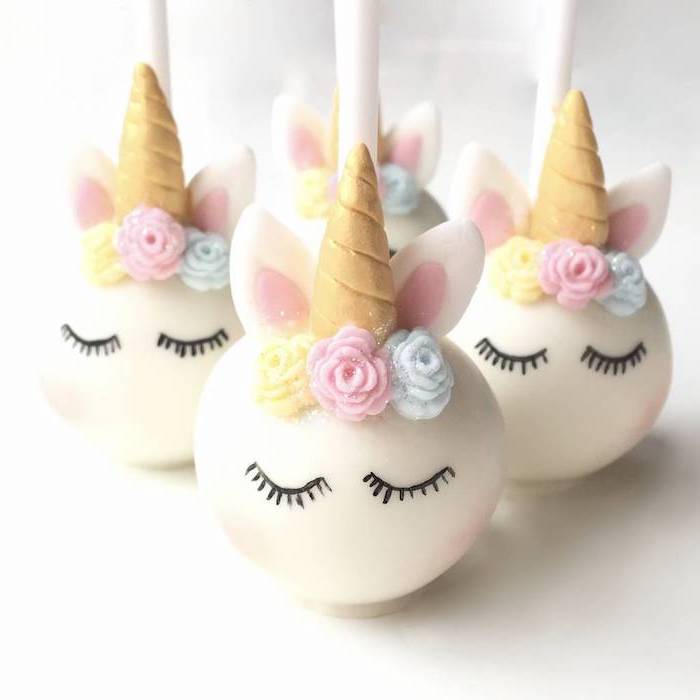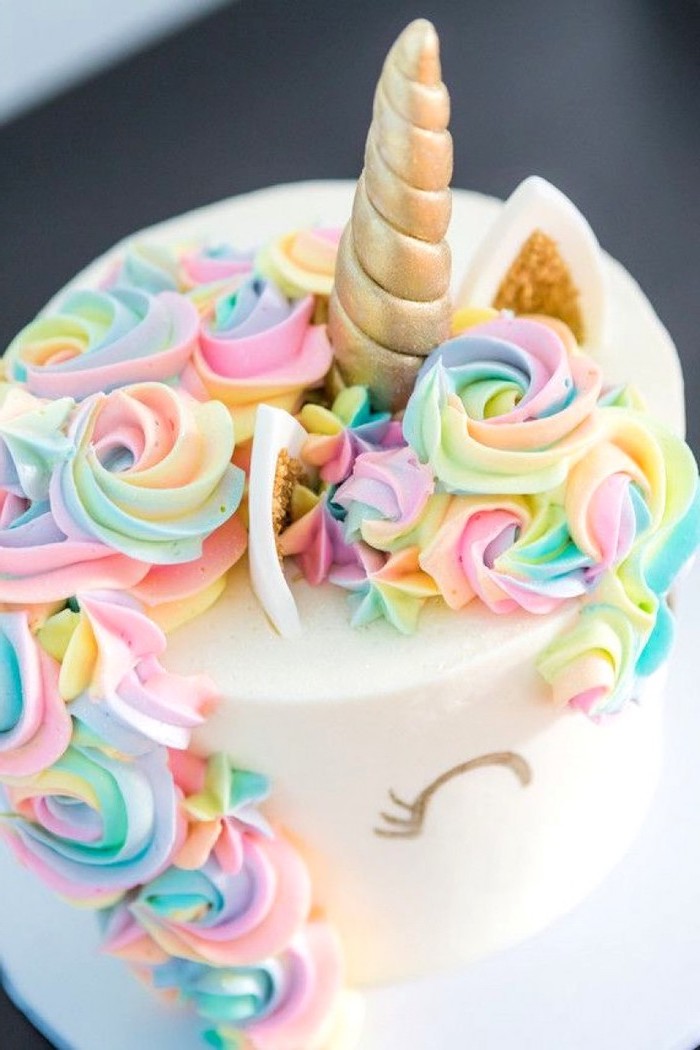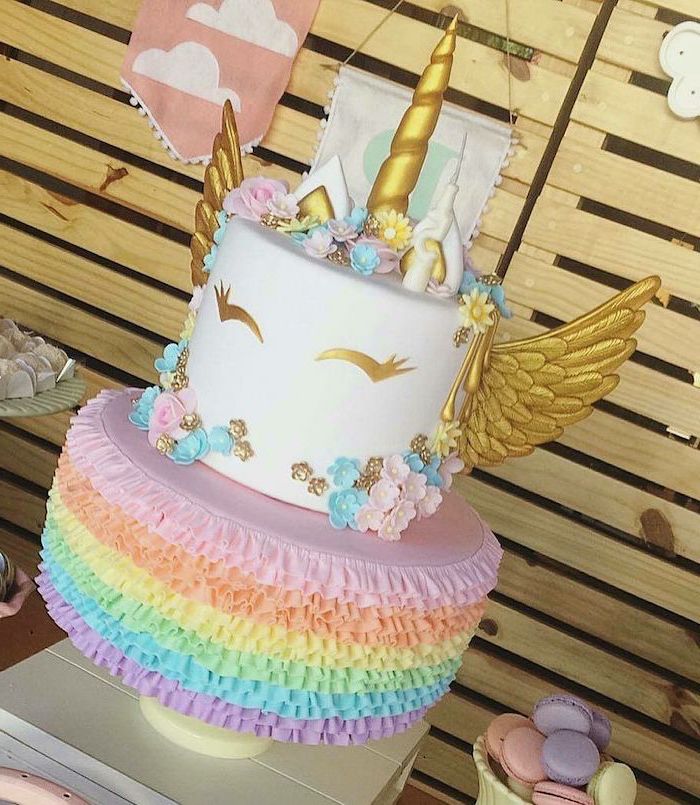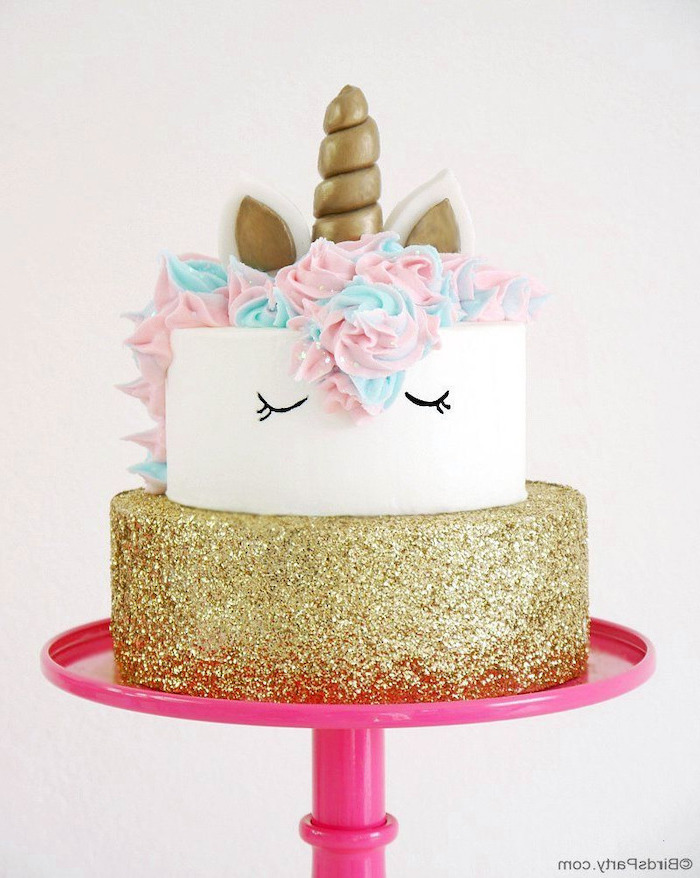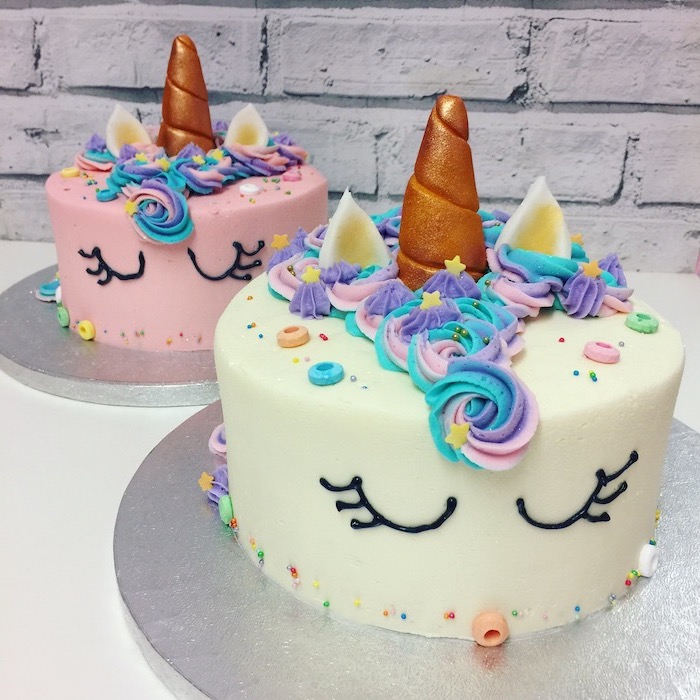 It even comes in two or three layers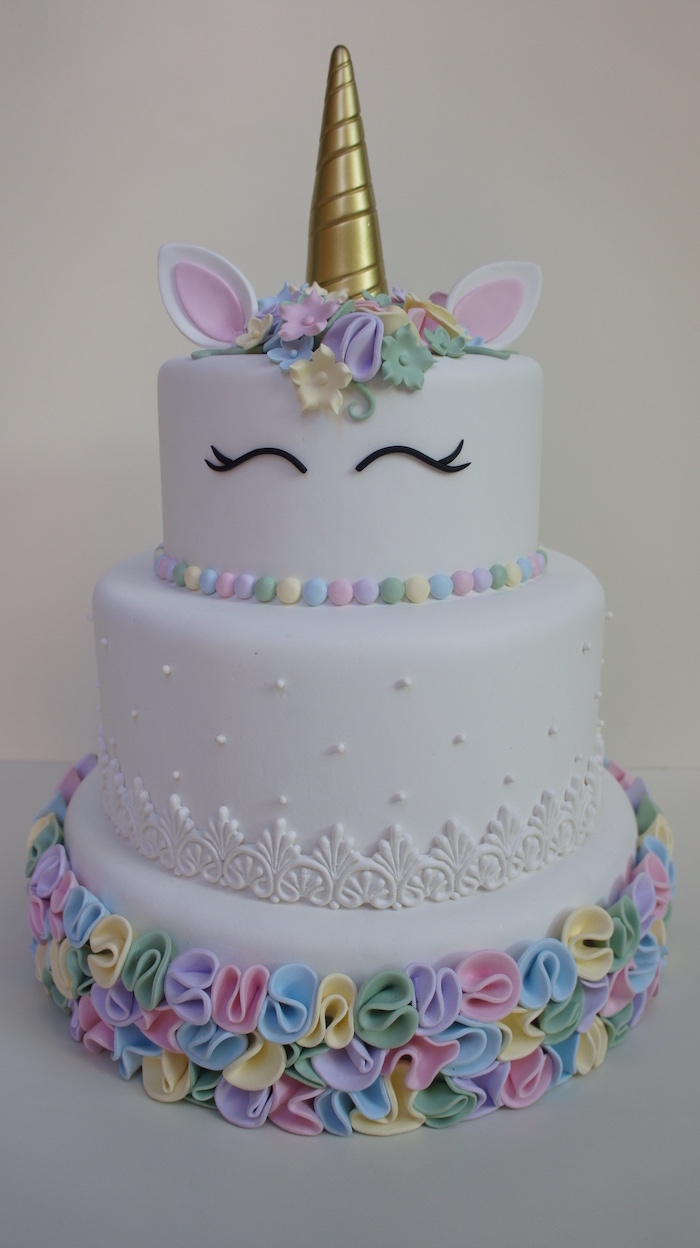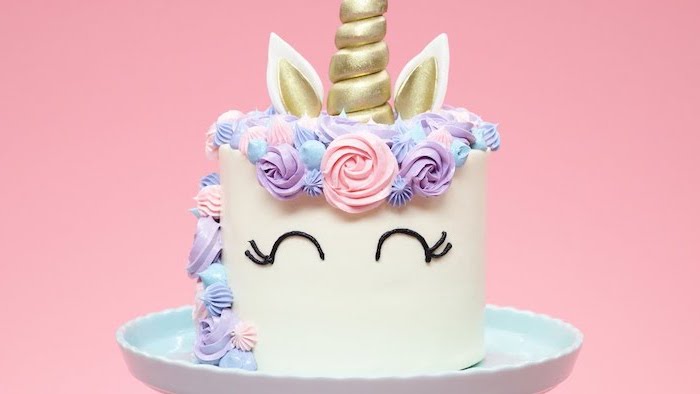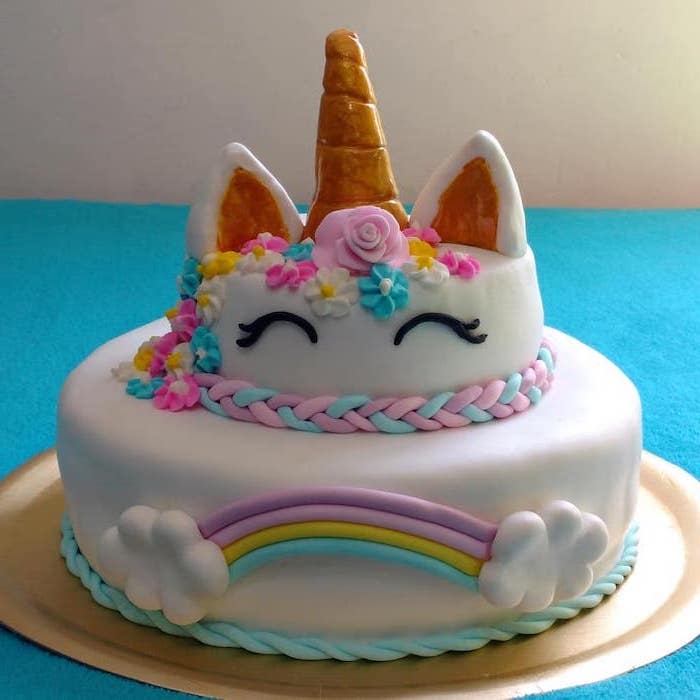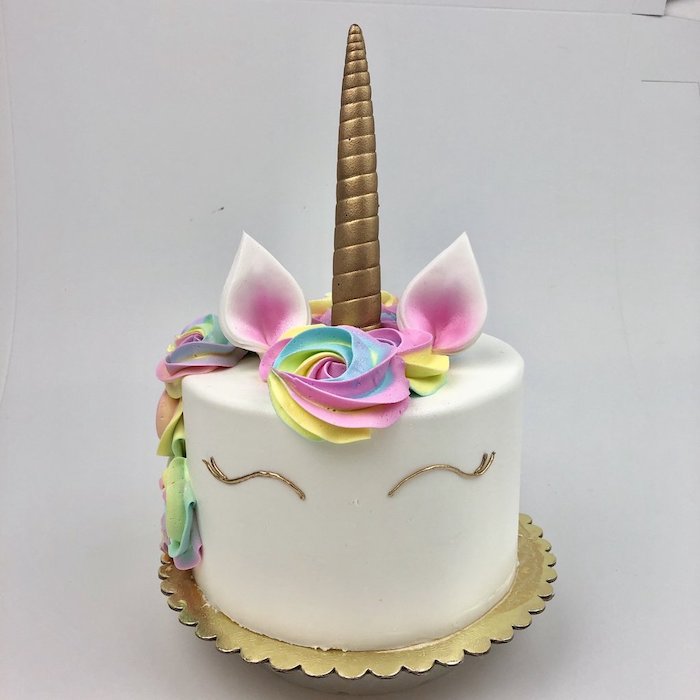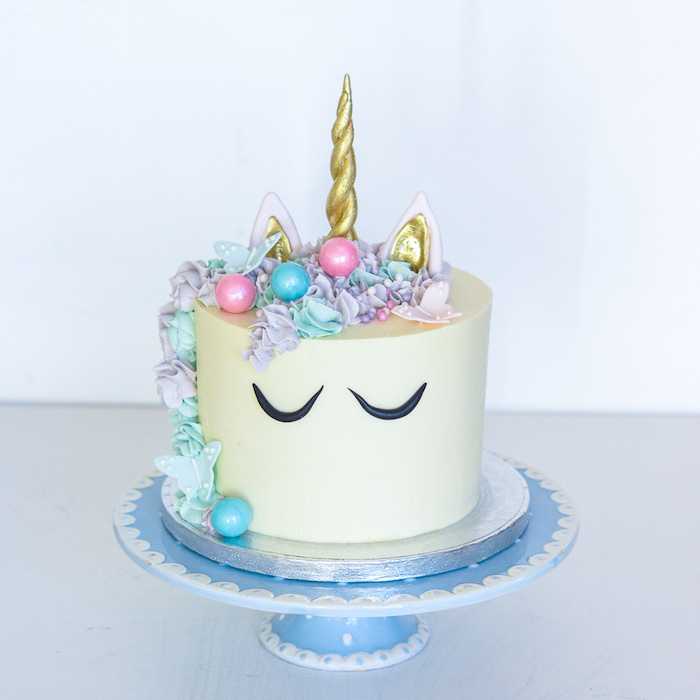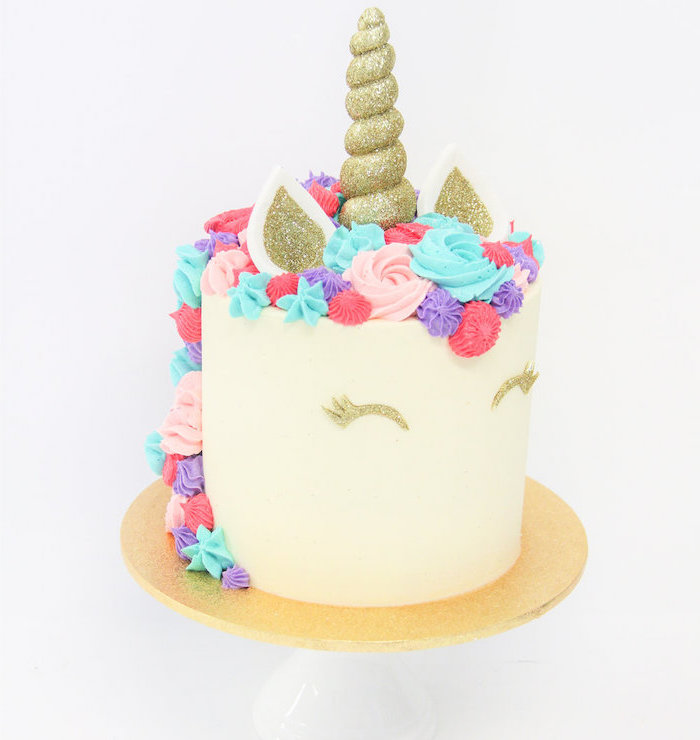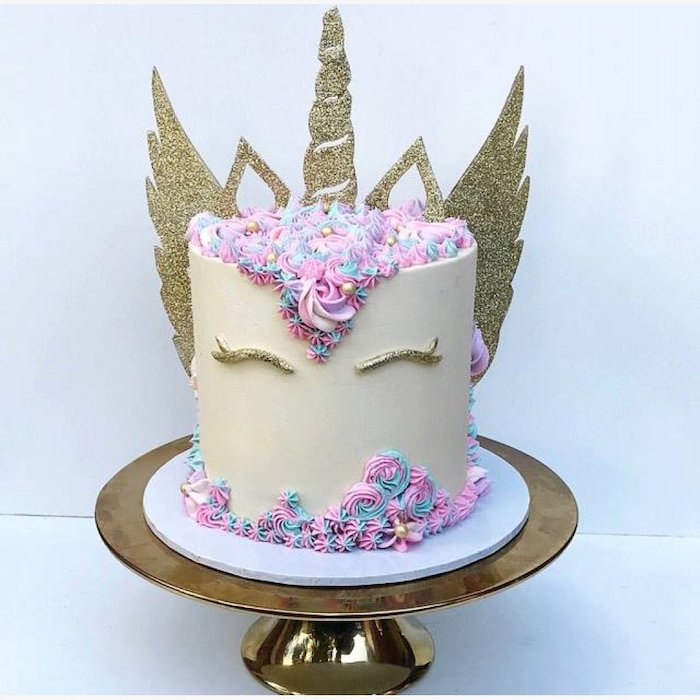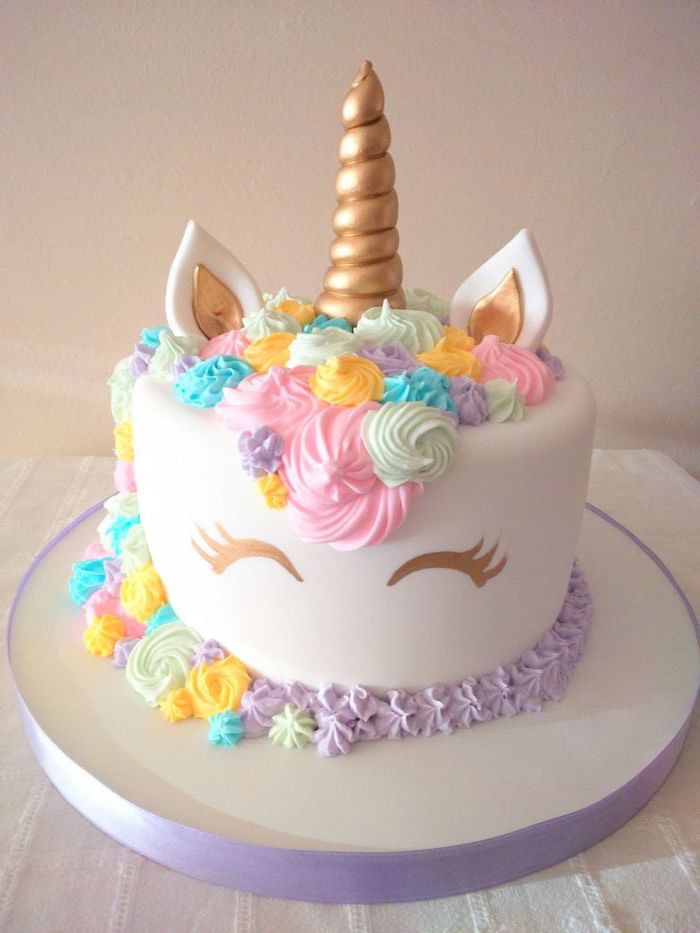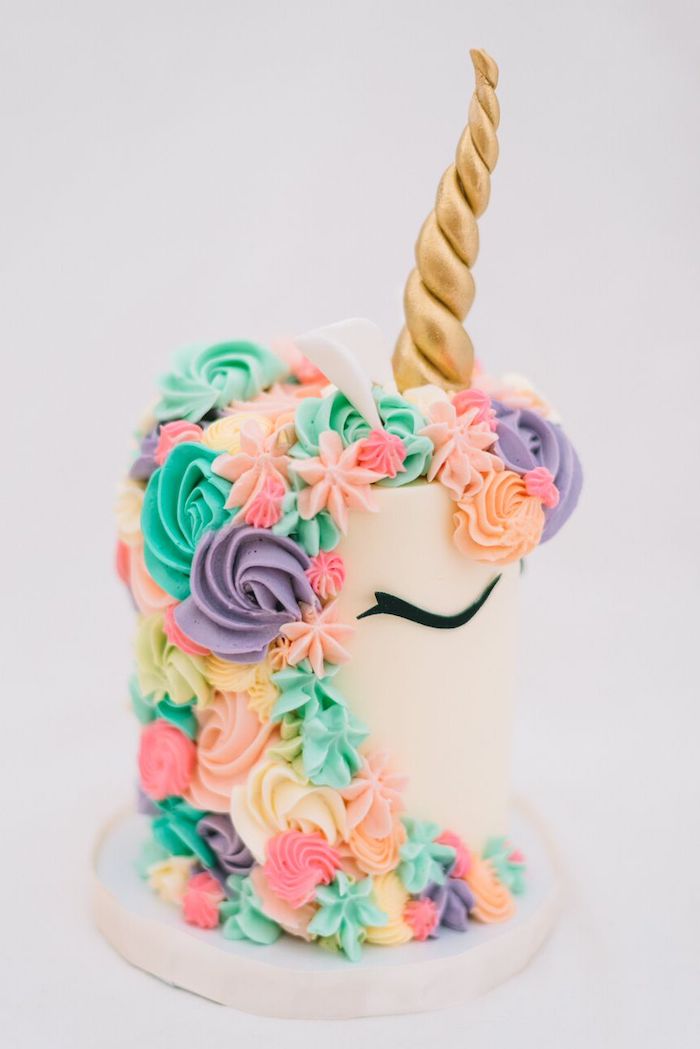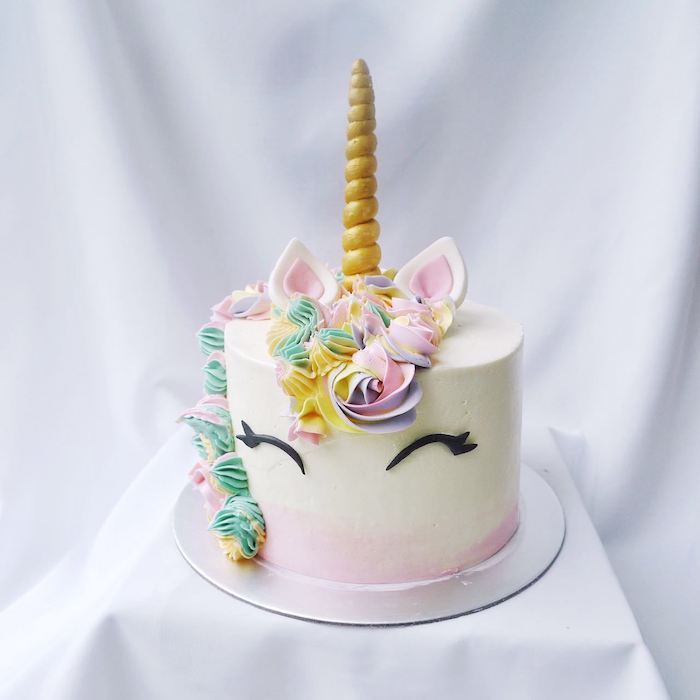 You can add any kind of decoration to it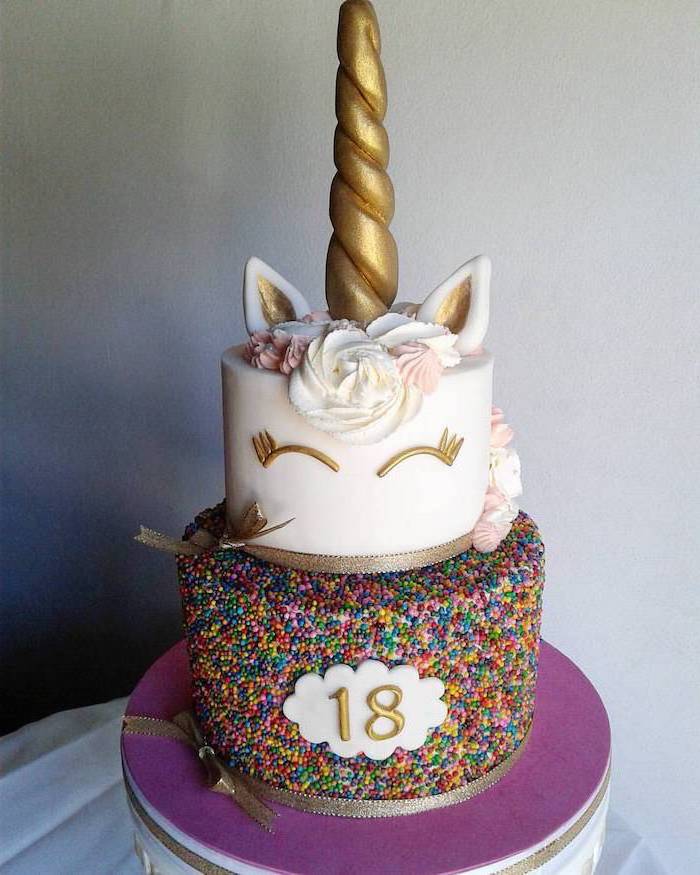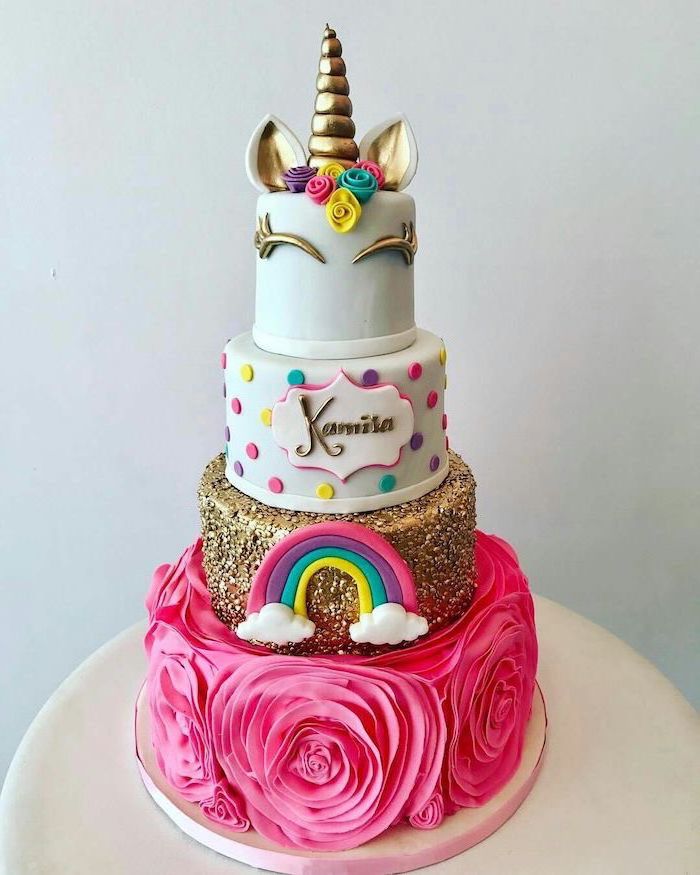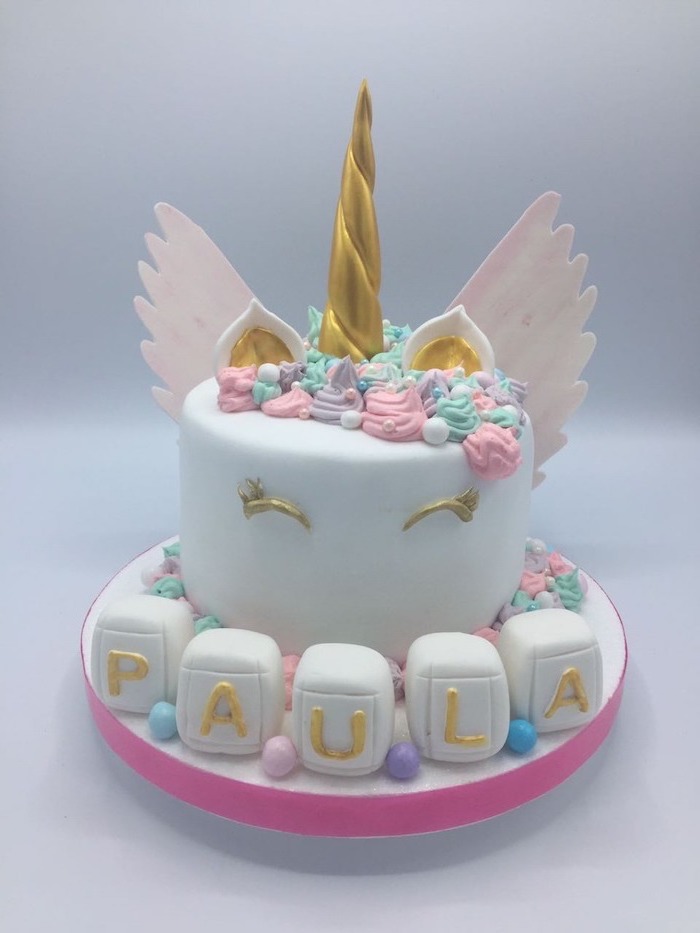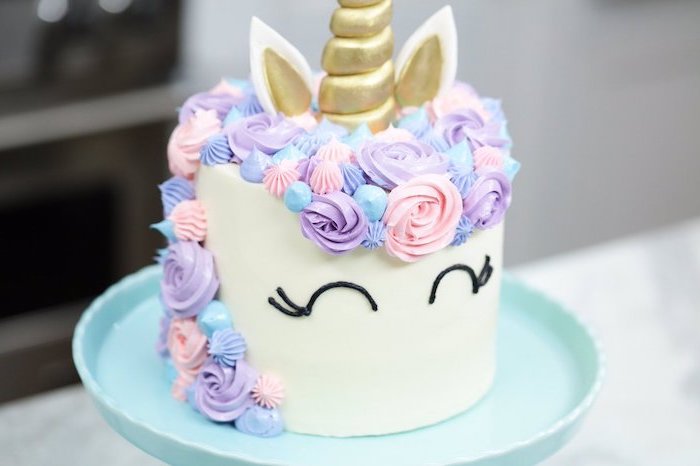 A different take on the unicorn cake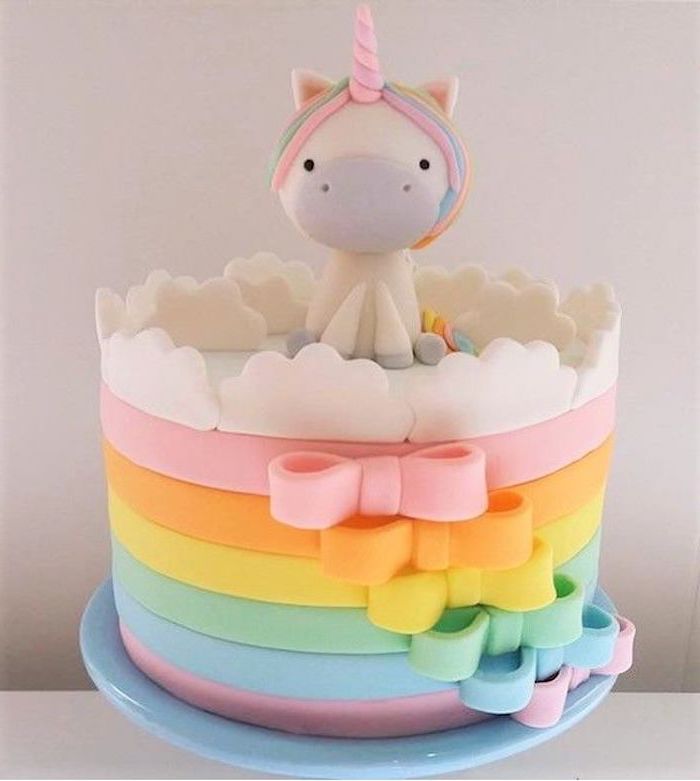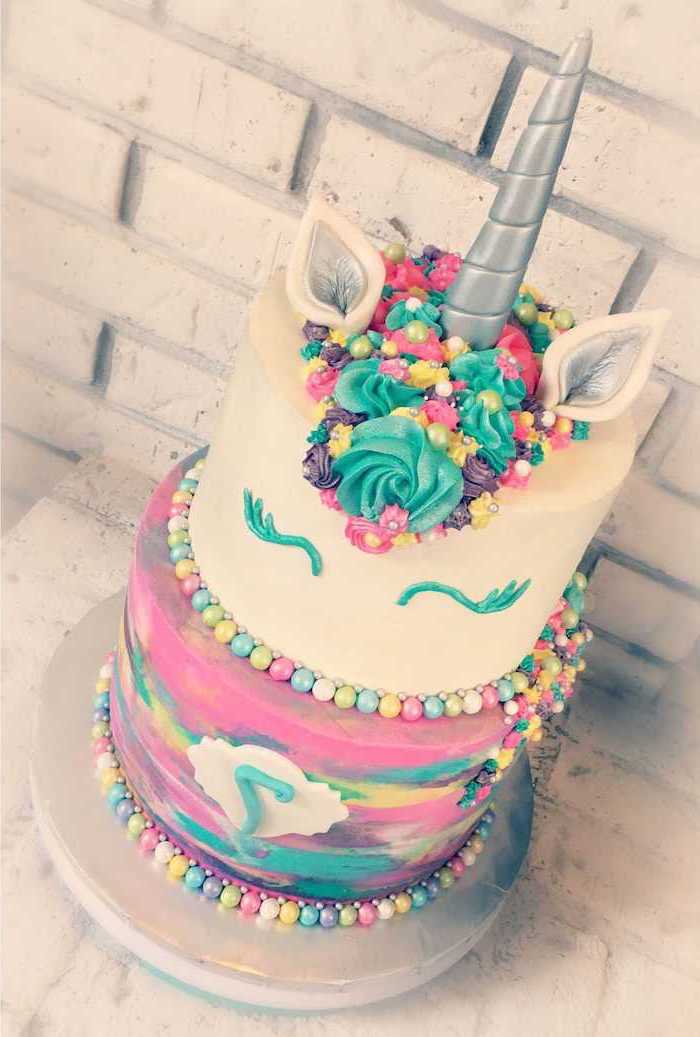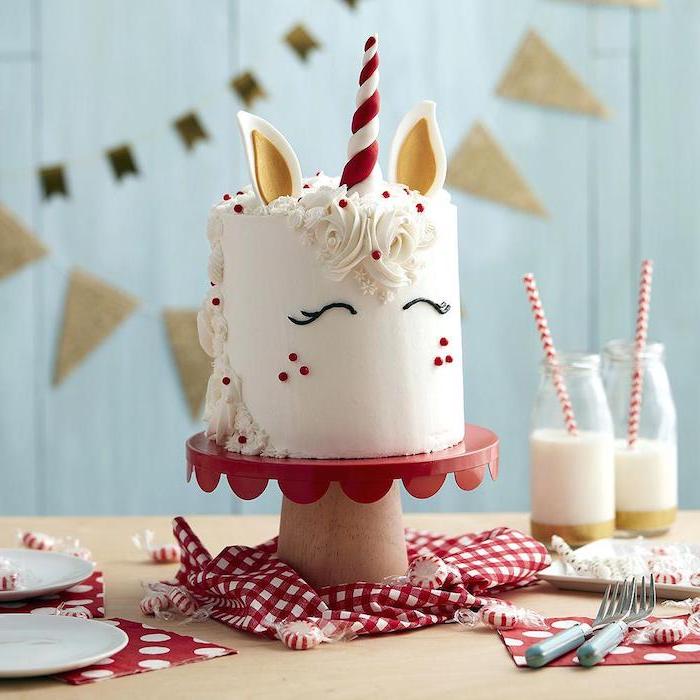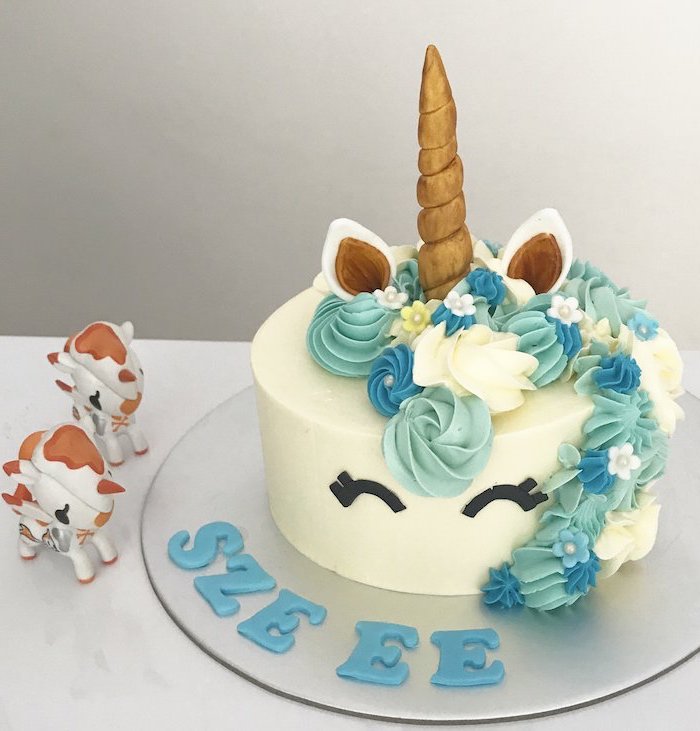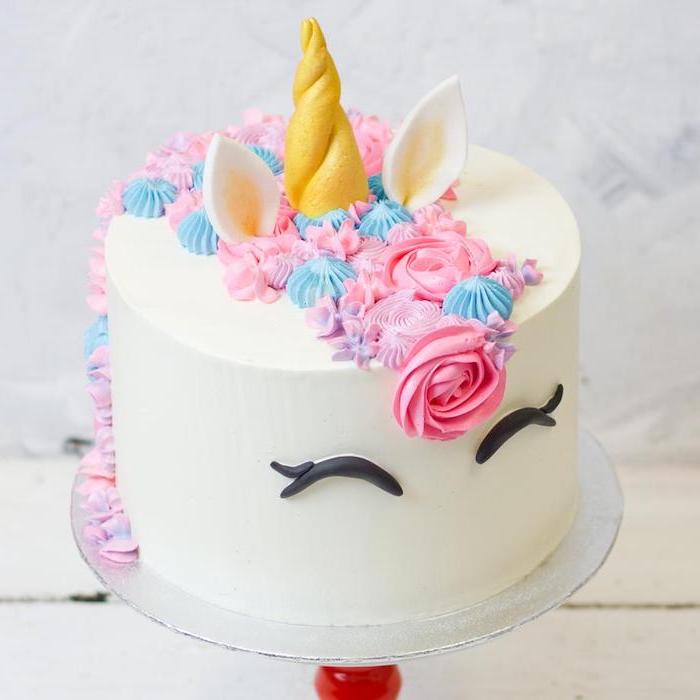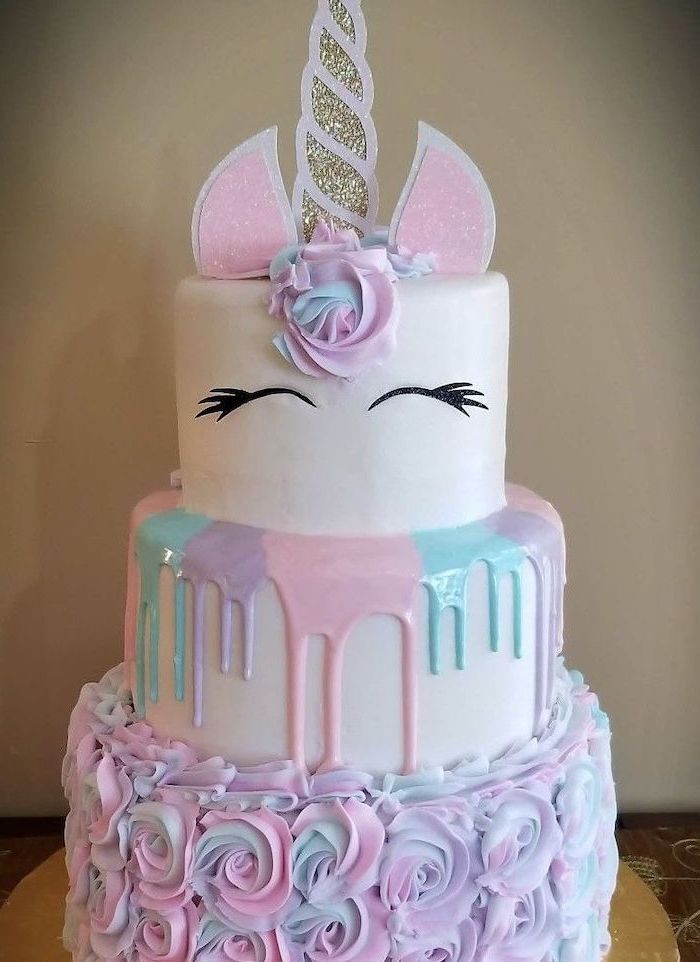 It can even look like an emoji