How to draw anime – step by step tutorials and pictures
The art of drawing has been around since prehistoric times. Archaeologists still uncover different cave drawings showcasing the life of the First Men. Naturally, people have developed this way of expression and have turned it into actual art. Nowadays there are so many different ways of drawing and painting, it might be difficult for an artist to find their own style. Despite all of that, though, one style seems to be taking over the world. Which is why, today we are going to focus specifically on how to draw anime in particular. We have prepared some step by step tutorials, as well as some drawings to get inspiration from. So, even if you are just a beginner and are wondering where to start, we believe in you. You can do it!
How to draw anime – tutorial + pictures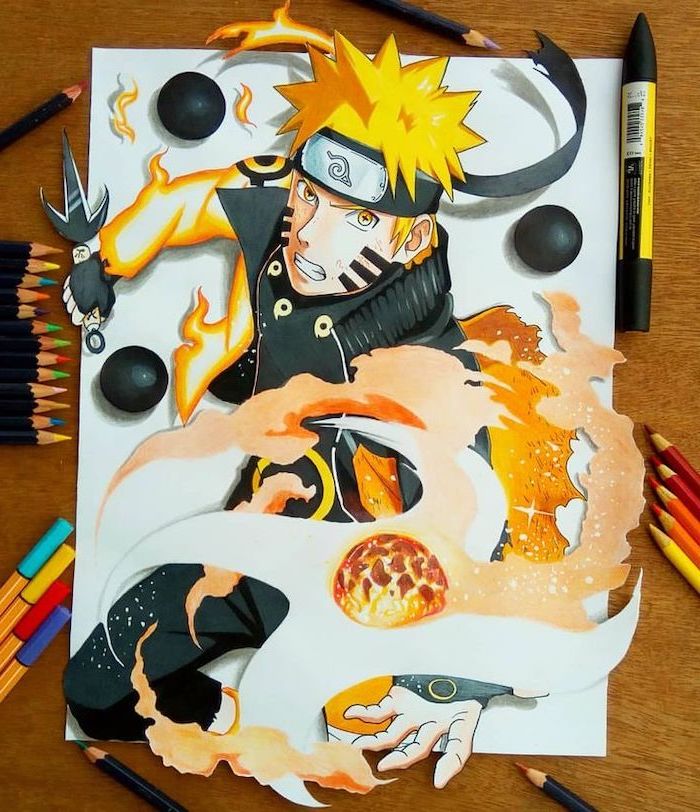 What is the difference between anime and manga?
It is worth pointing out the difference between these two styles. Anime is the animated version, while manga are just still images. Therefore, anime can be watched on TV, like a cartoon, while manga is similar to a comic book. Although some people argue that anime and manga can be just Japanese, there are a few anime shows, which are produced in the USA, but are still considered anime. Same goes for manga.
Now, in this article, we are going to consider each drawing of an anime or a manga character, as an anime drawing. What's more, these drawings are very recognisable by their specific style, which we are also going to discuss.
Drawing of Dragon Ball characters – one of the most famous anime shows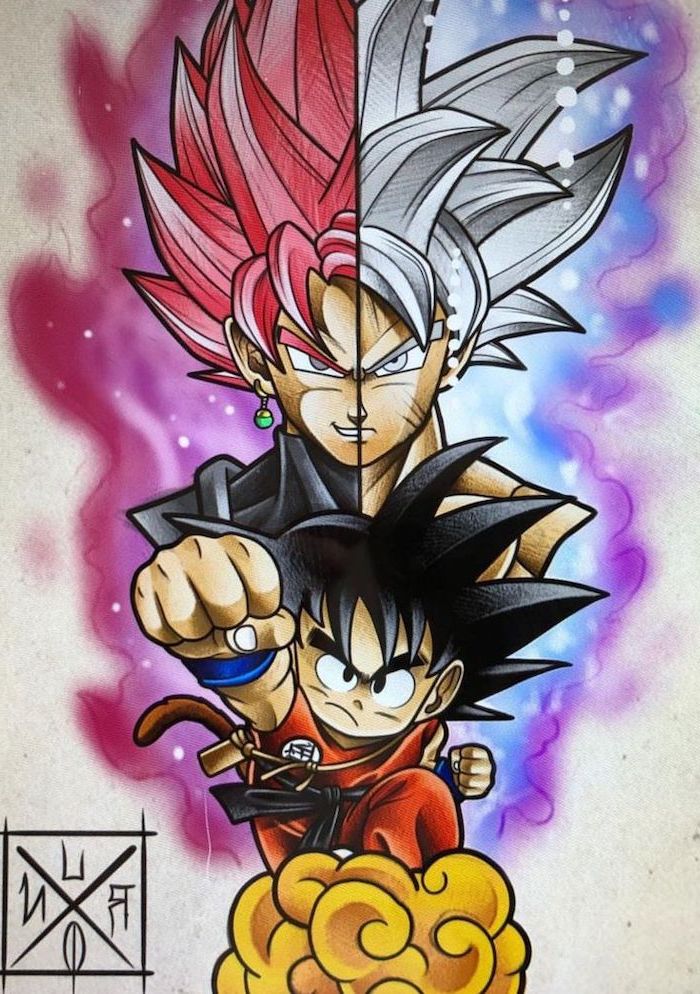 How to draw anime characters tutorial?
Anime has a very distinguishable style. When drawing anime, there are a few rules to follow. Most importantly, the exaggerated features:
Eyes. The eyes are always large and take up almost half of the character's face. What's more, they usually contain black circles in the middle with coloured outside rings. The colours can also be exaggerated, some eyes, for example, can be purple.
Hair. The anime hair is usually in a very strange, unnatural shape. The characters' hairstyles are always exaggerated and, once again, the colours can vastly vary.
Facial expressions. Facial expressions are conveyed in an interesting way. For example, teardrops in the eyes is a sign of embarrassment. Facial expressions are strongly exaggerated, making the characters very expressive.
Naruto is another very popular character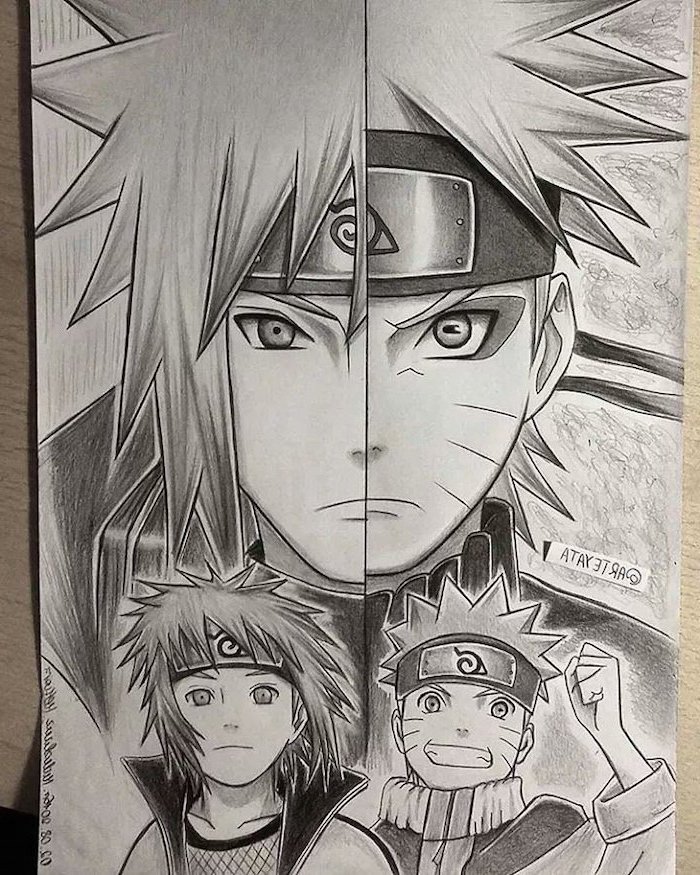 Anime drawing tutorials for beginners step by step
If you are a beginner and are trying to learn how to draw anime, keep in mind that you can learn, but you have to practice. Don't give up! Furthermore, the good thing about anime drawings is that you can turn anything into an anime. Even your own self-portrait. So, we have prepared a few step-by-step tutorials for beginners, which are going to help you get started on face, body and facial expressions. So, if you keep practicing, we bet you are going to get better and better. Enjoy!
How to draw anime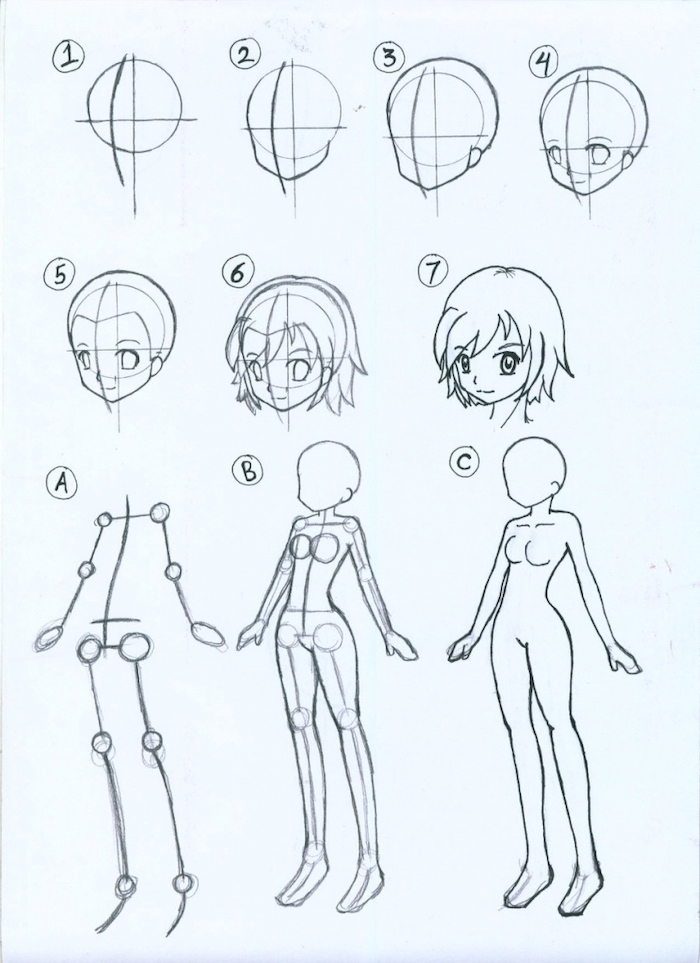 How to draw anime face step by step tutorial?
These step-by-step tutorials focus on the face, which, as it turns out, is pretty easy to do:
Draw a circle and add a cross in the middle – this will keep the face symmetrical.
Start by shaping the face – you can choose the shape you want.
Then draw the eyes, while using the cross as a balancing point.
Draw the ears and neck and don't forget to use the cross for symmetry.
Continue with the nose and mouth
Finish with the hair, which can be designs to your liking.
How to draw anime face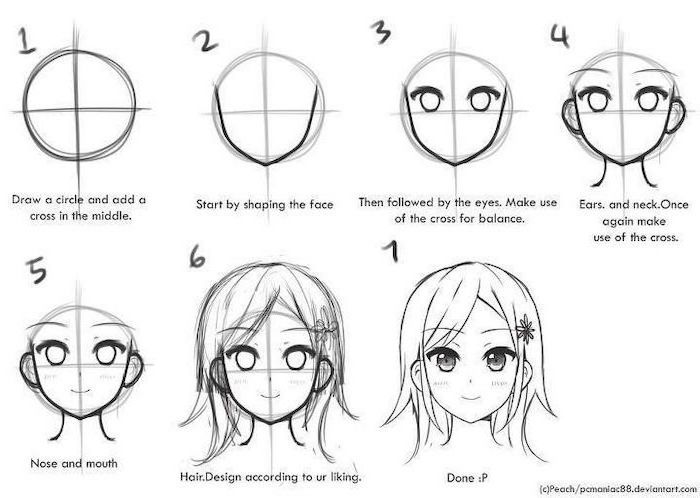 Here's a video tutorial on how to draw a girl face
How to draw a cute anime girl step by step?
Sketch the wireframe of a girl with a larger head.
Now draw the additional lines to shape the body.
Using the shapes, sketch the figure.
Add all the detailing you want.
Animated anime drawing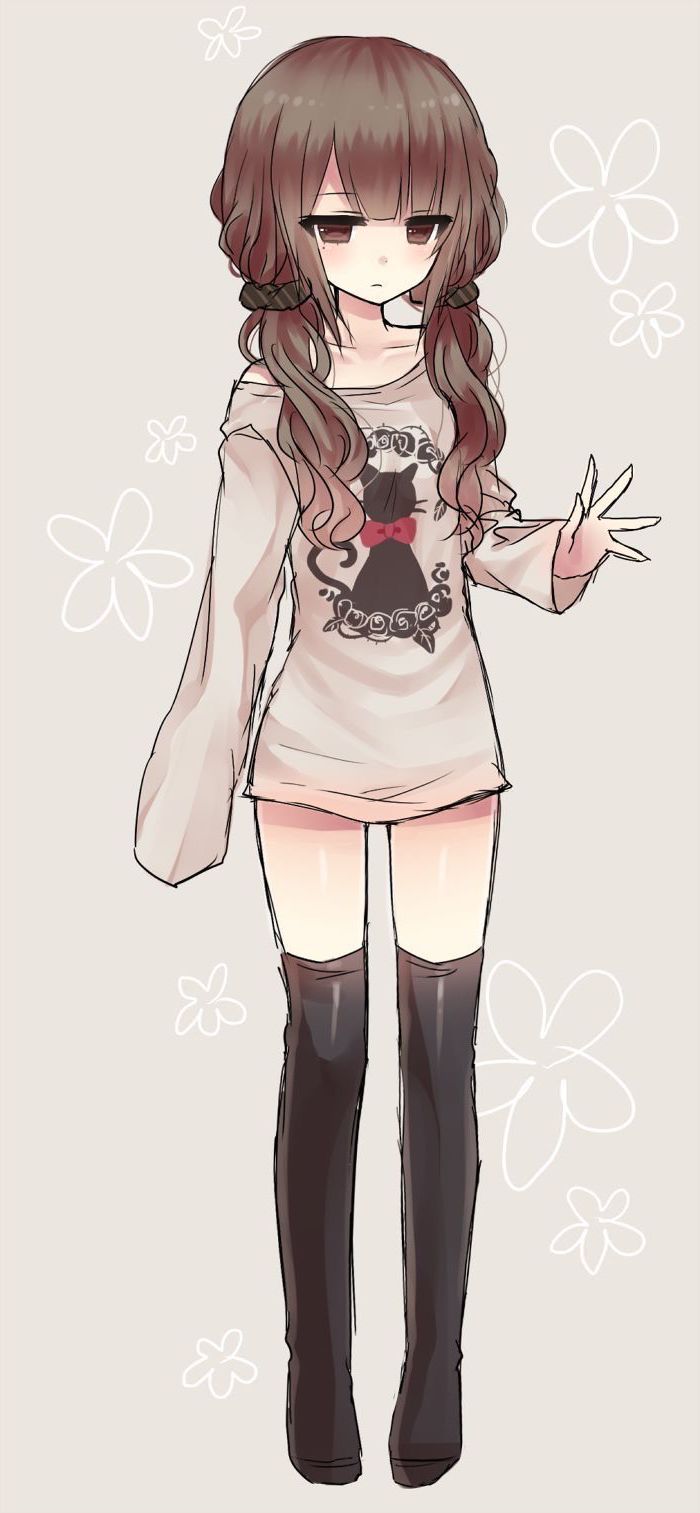 Another great drawing of Naruto
Colours are another exaggerated feature of anime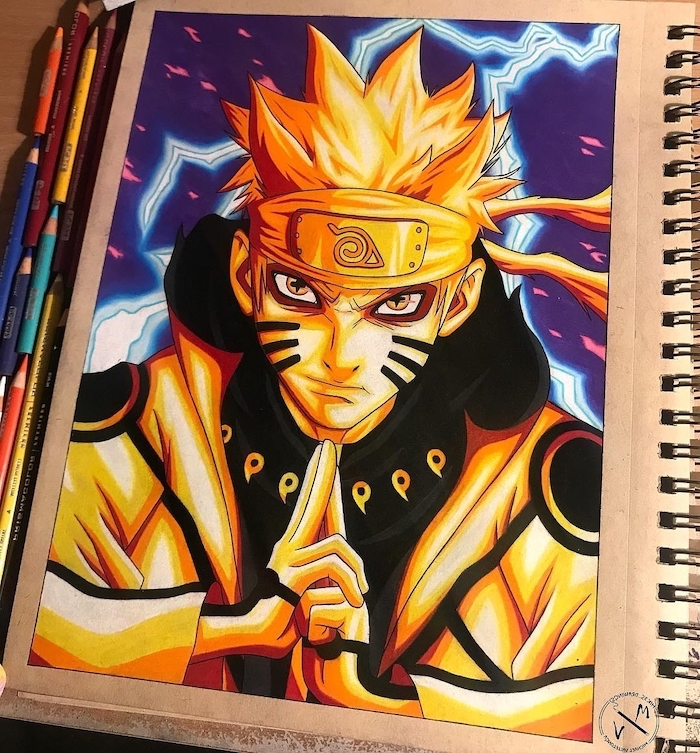 Anime girl drawing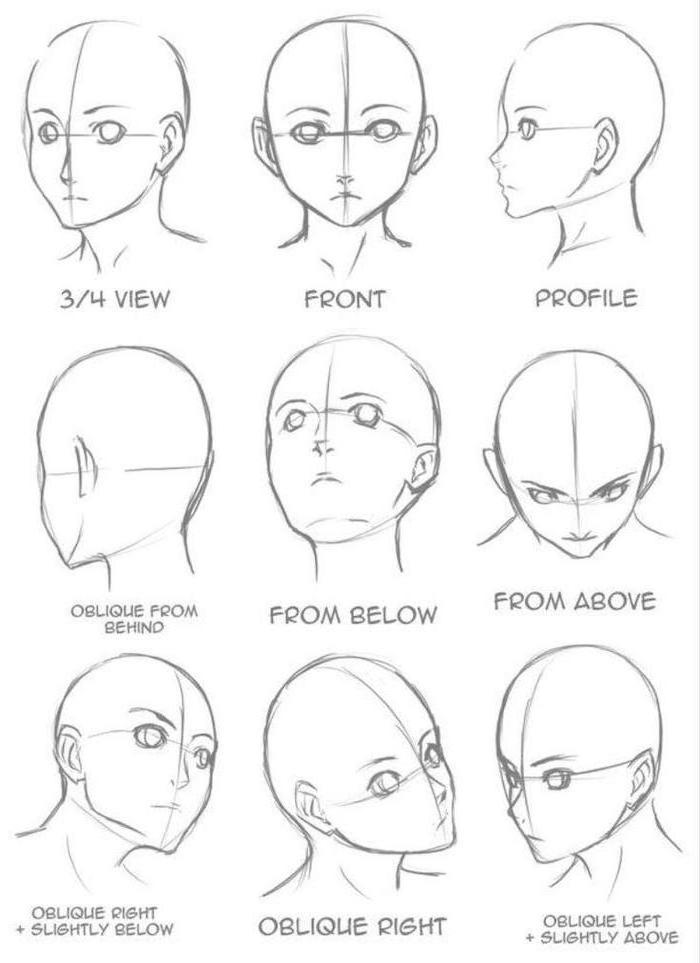 How to draw anime eyes expressing different emotions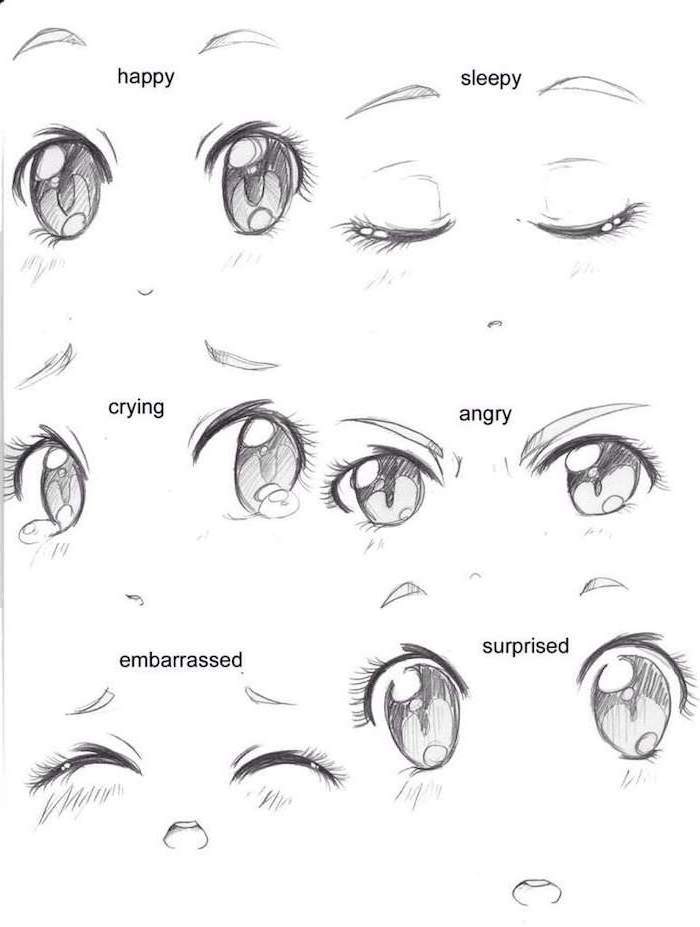 Look at this little anime cutie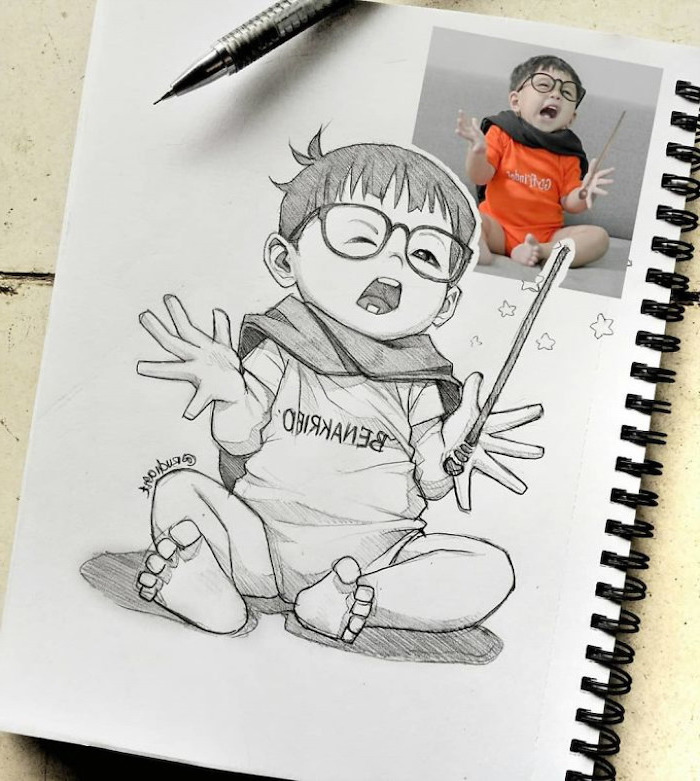 Gorgeous pencil anime sketch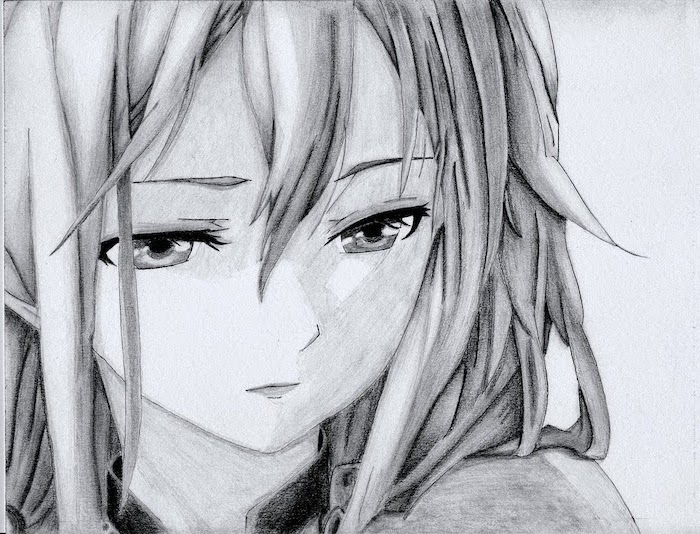 Now this is a stunning drawing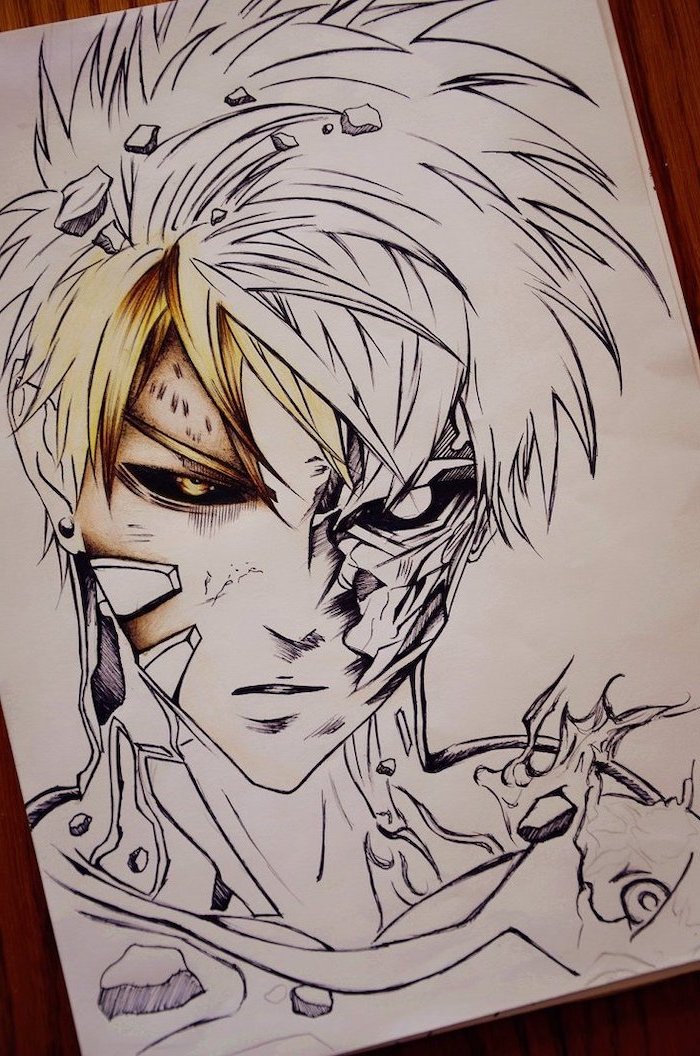 Easy anime drawings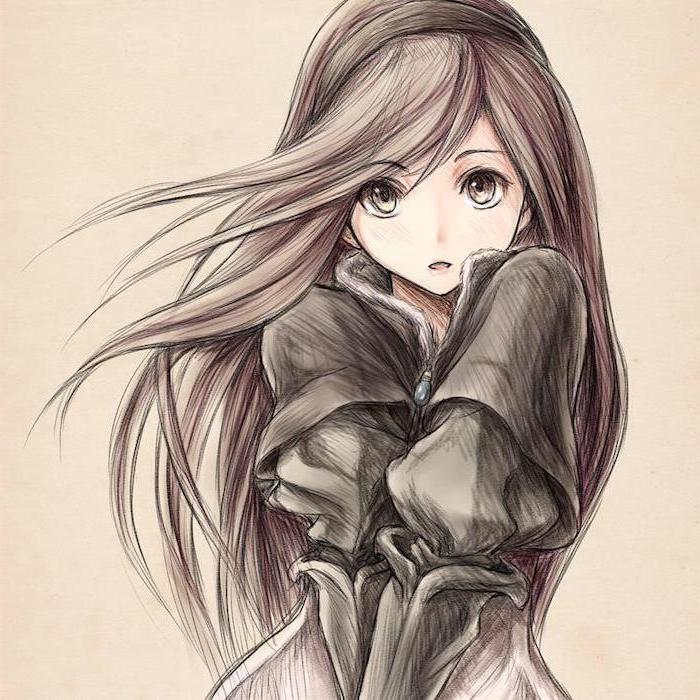 Absolutely beautiful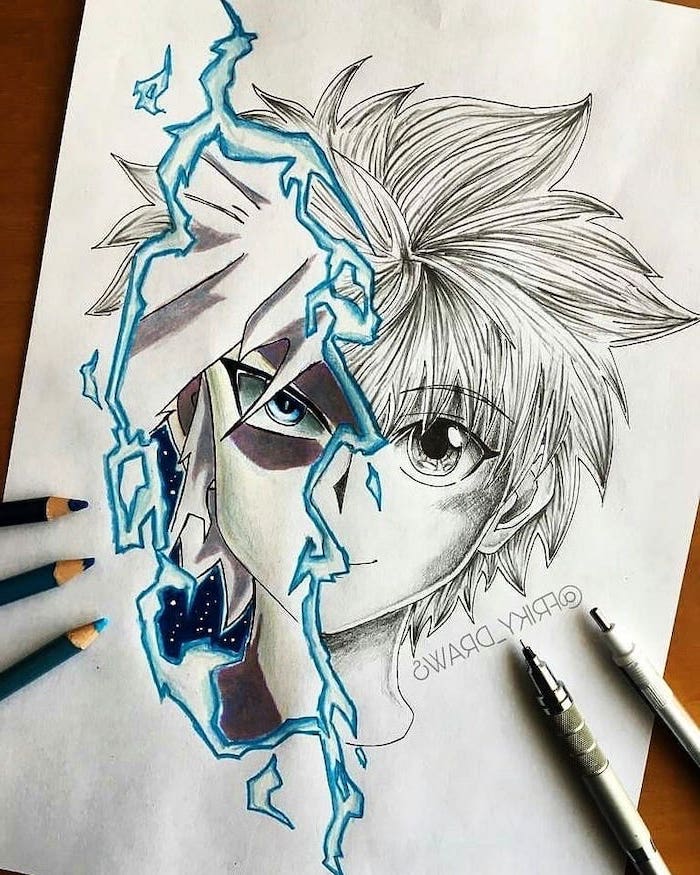 Watercolor anime painting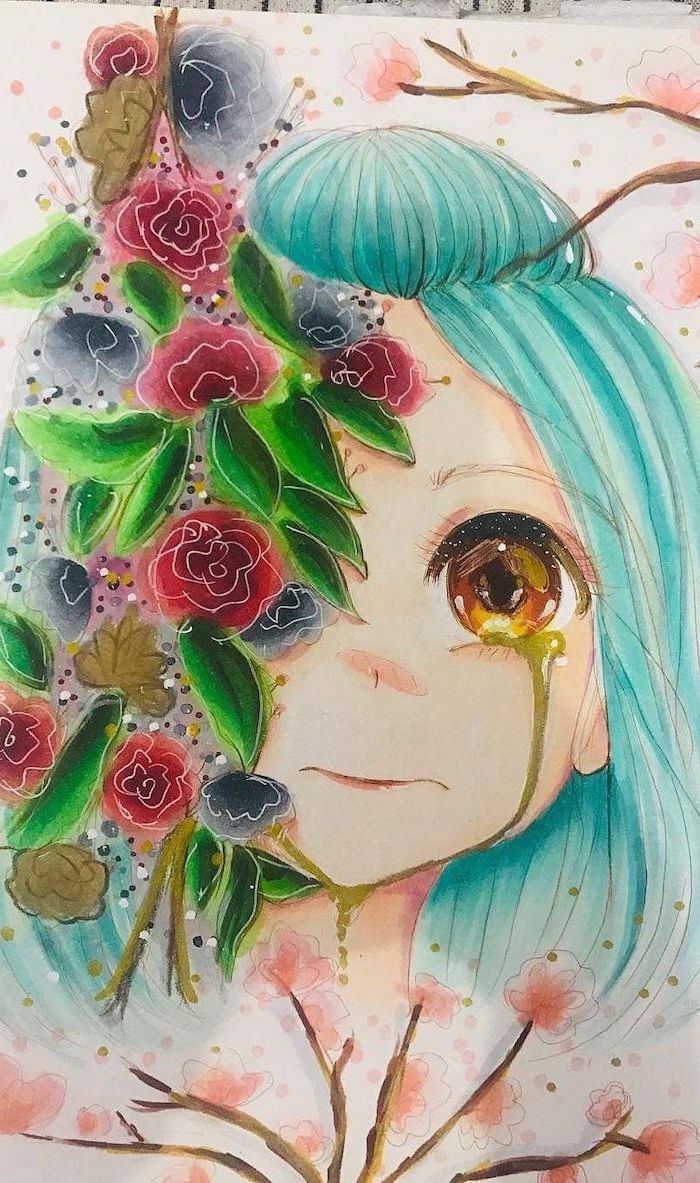 How to draw an exaggerated hairstyle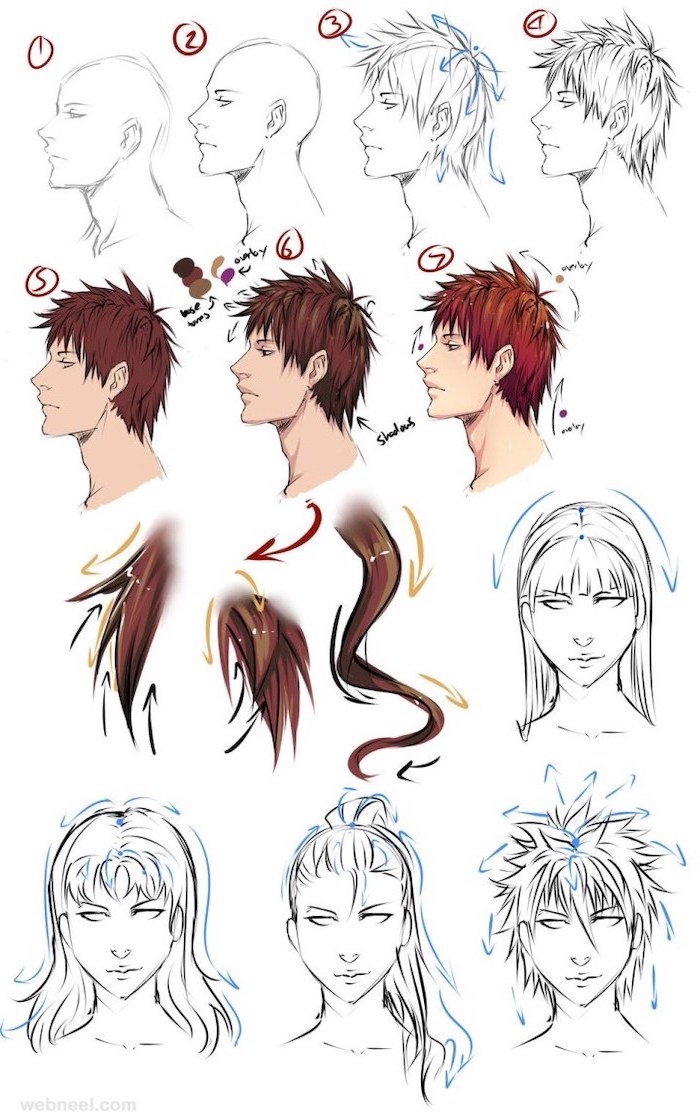 Draw the elliptical shape and add a cross for symmetry.
Draw the eyes, while keeping in mind where they are positioned on the horizontal line of the cross.
Continue with the nose and mouth, once again considering the vertical cross line.
Keep going with the neck and ears, while shaping the face.
Add details to the eyes.
Add the hair.
How to draw anime boy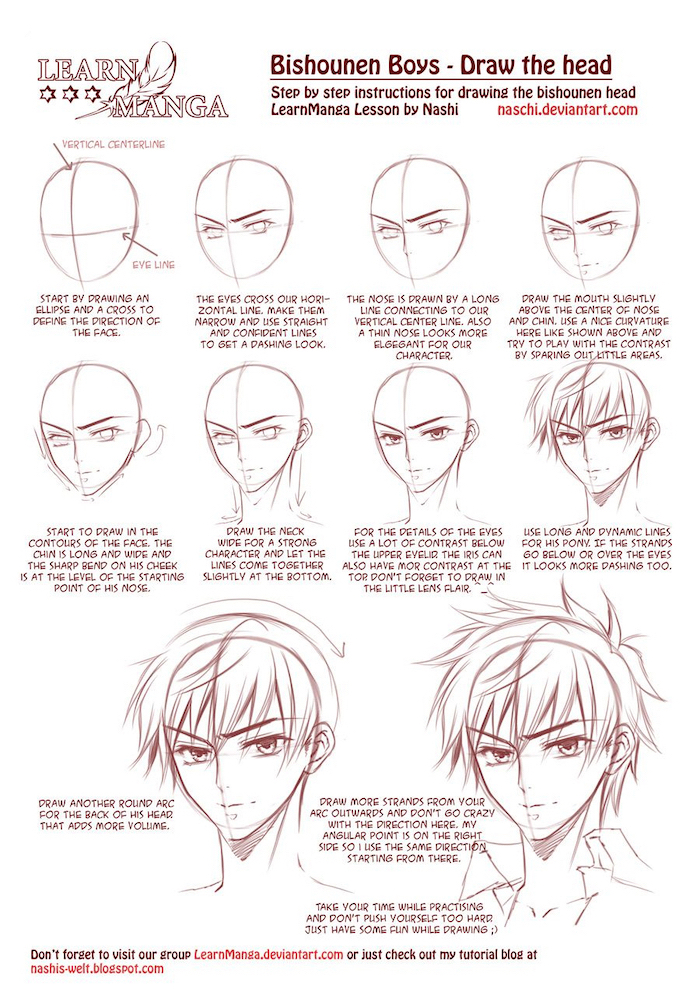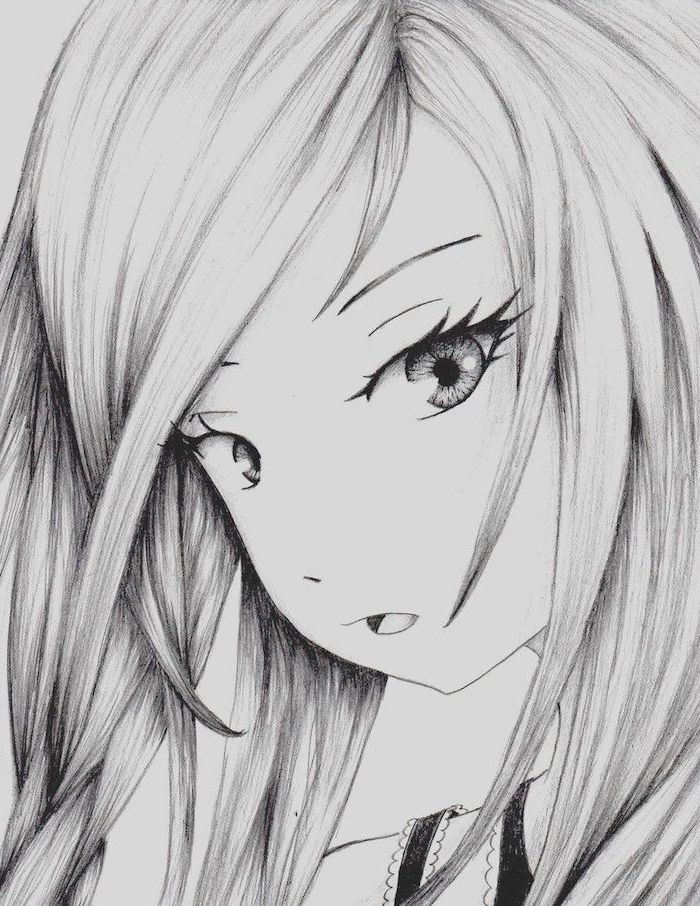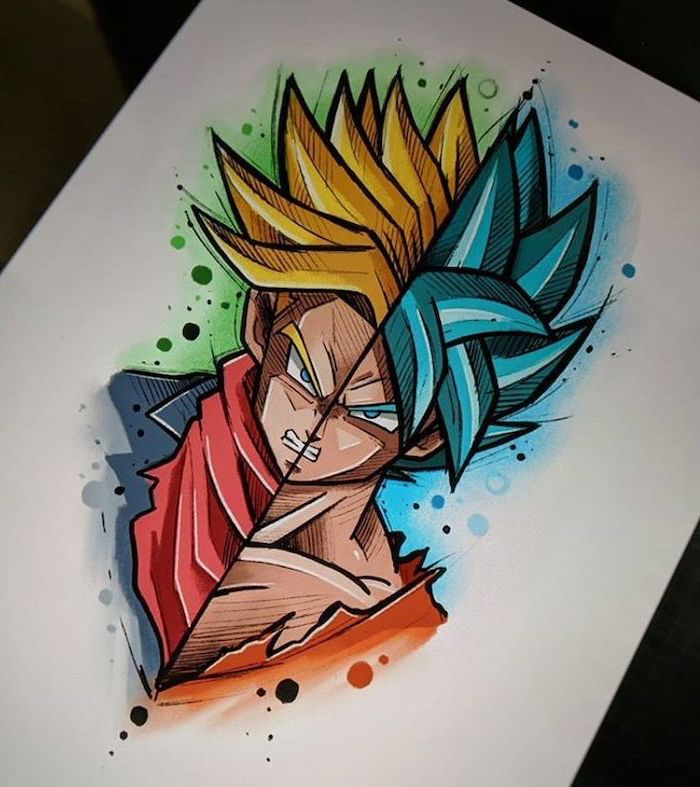 Video tutorial on how to draw Goku from Dragon Ball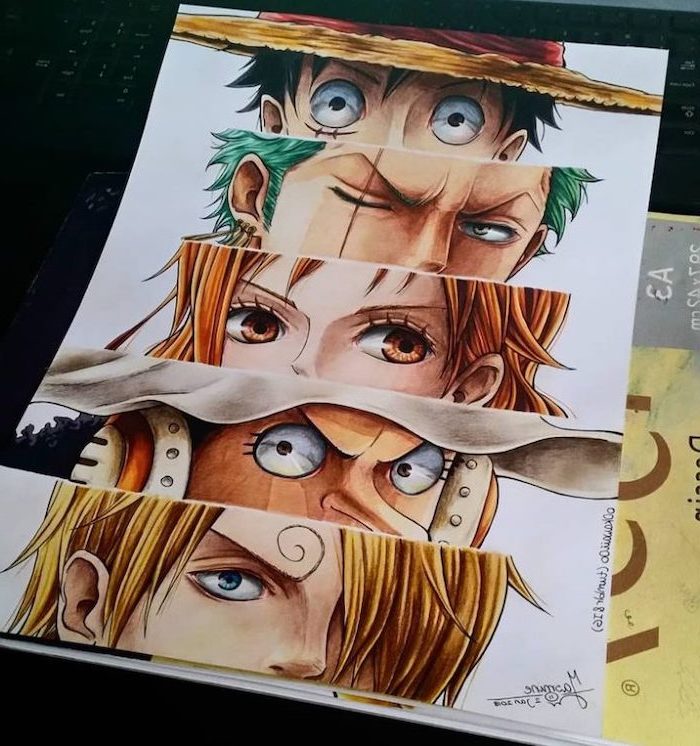 Different examples of hairstyles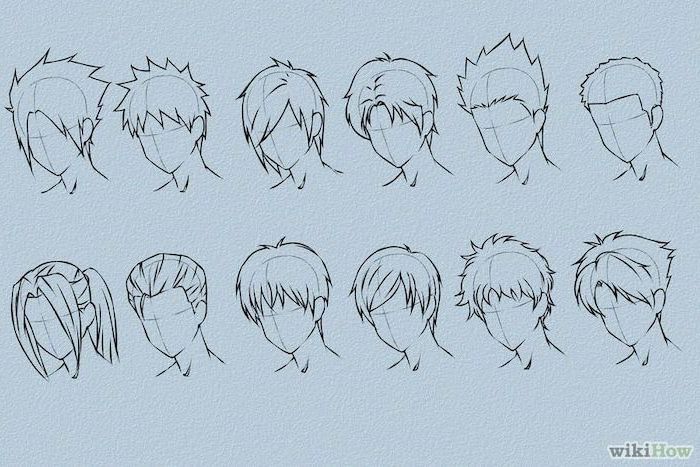 How to draw anime lips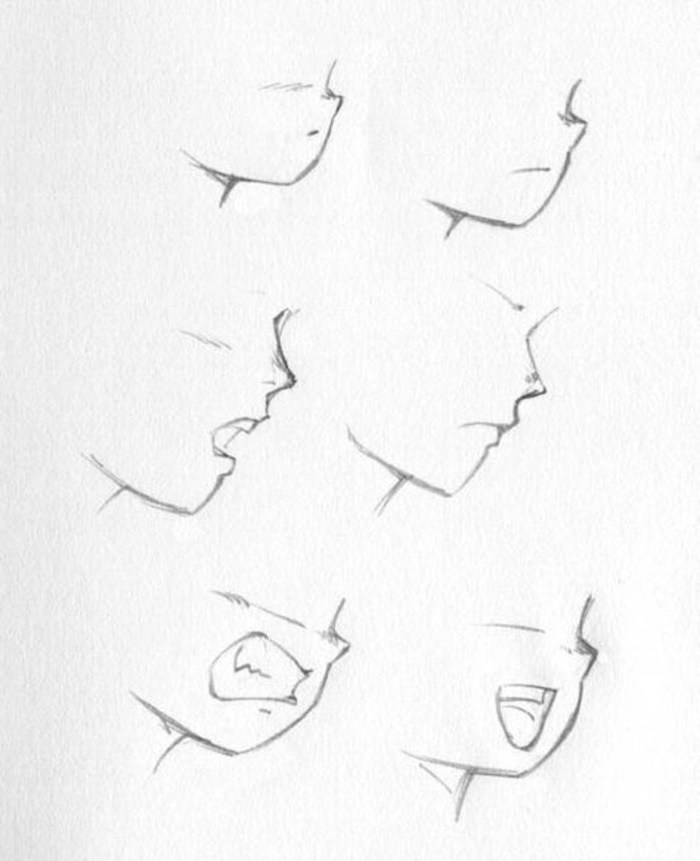 Another tutorial on how to draw anime step by step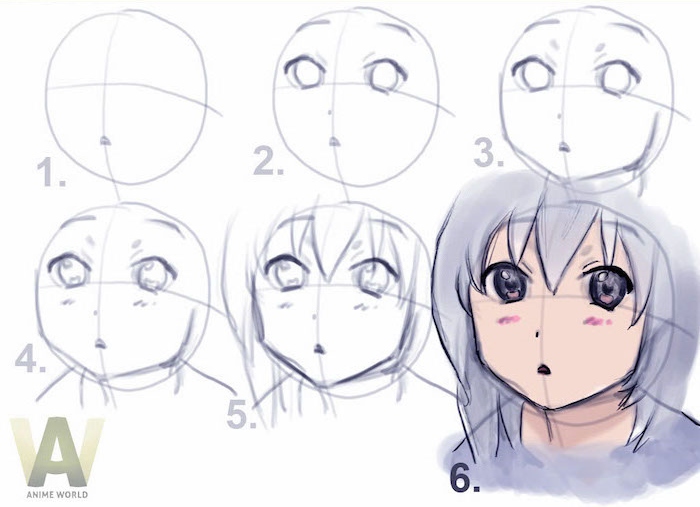 How to draw hand gestures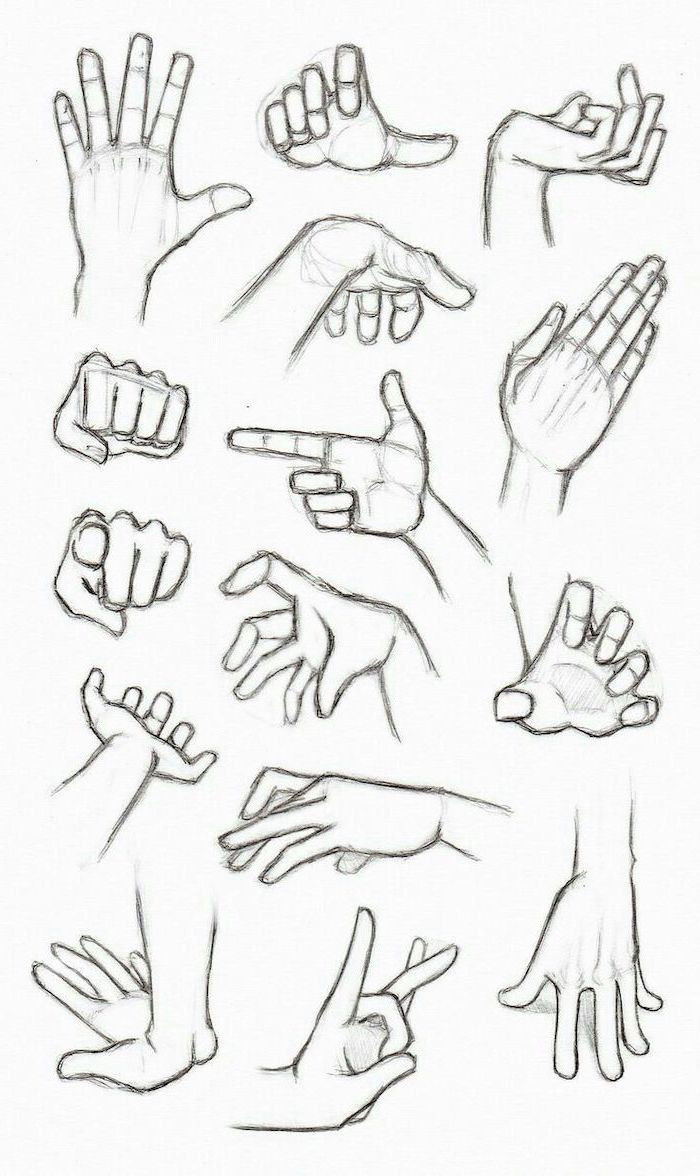 How to draw anime characters according to their age and height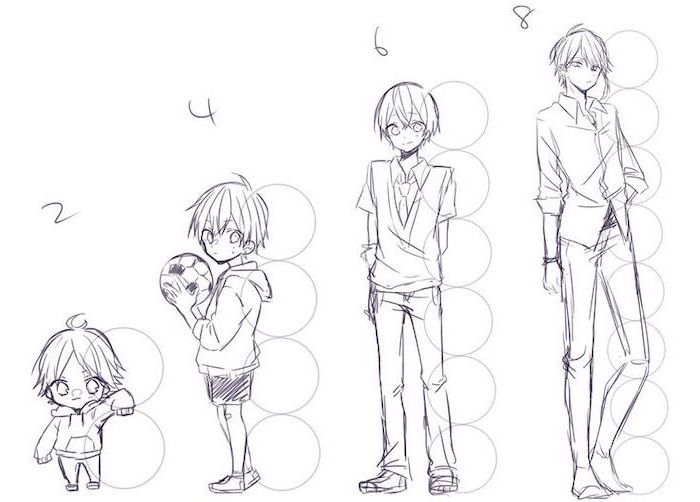 Video tutorial on how to draw facial expressions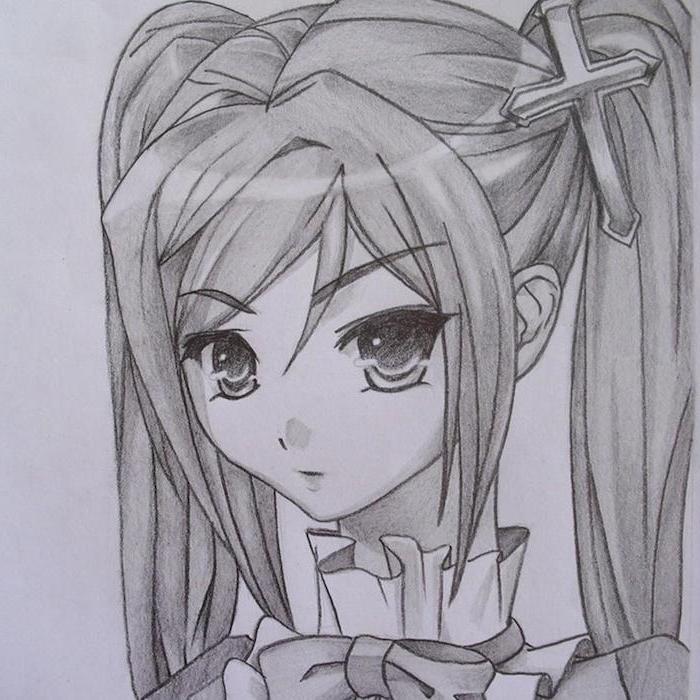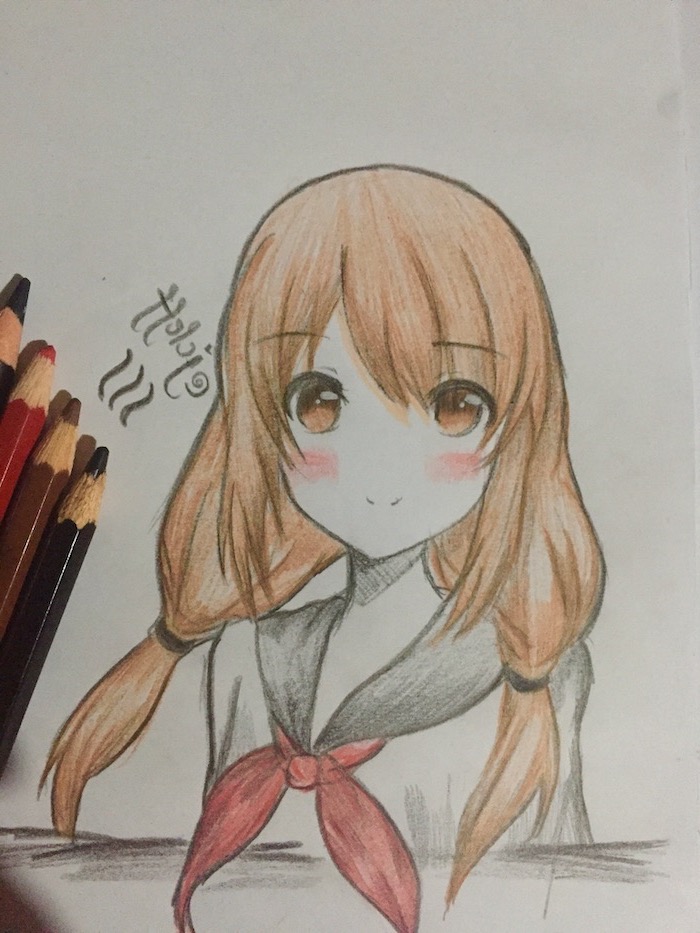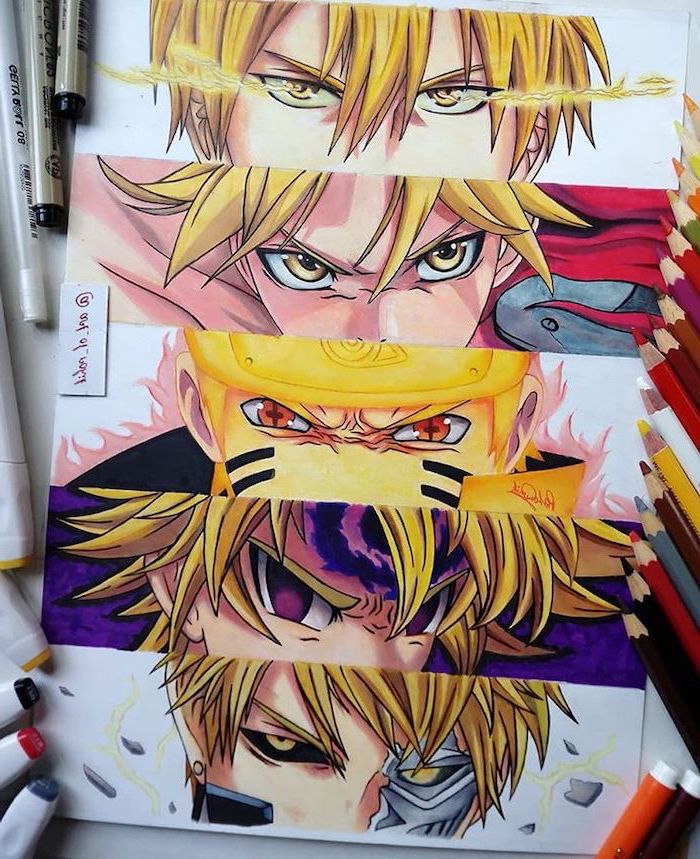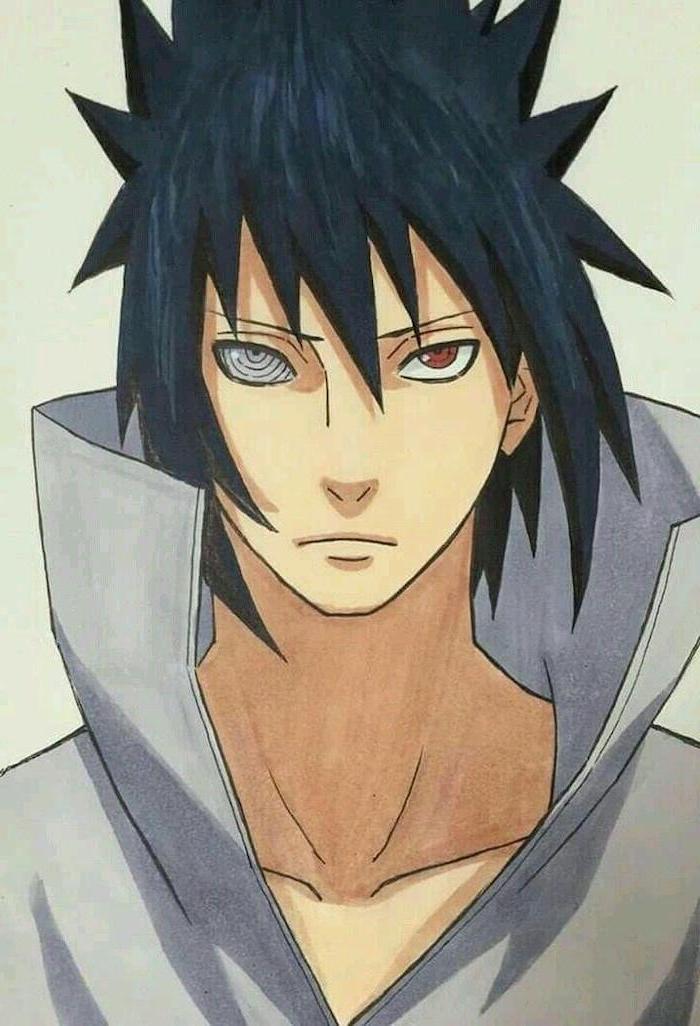 Draw anime step by step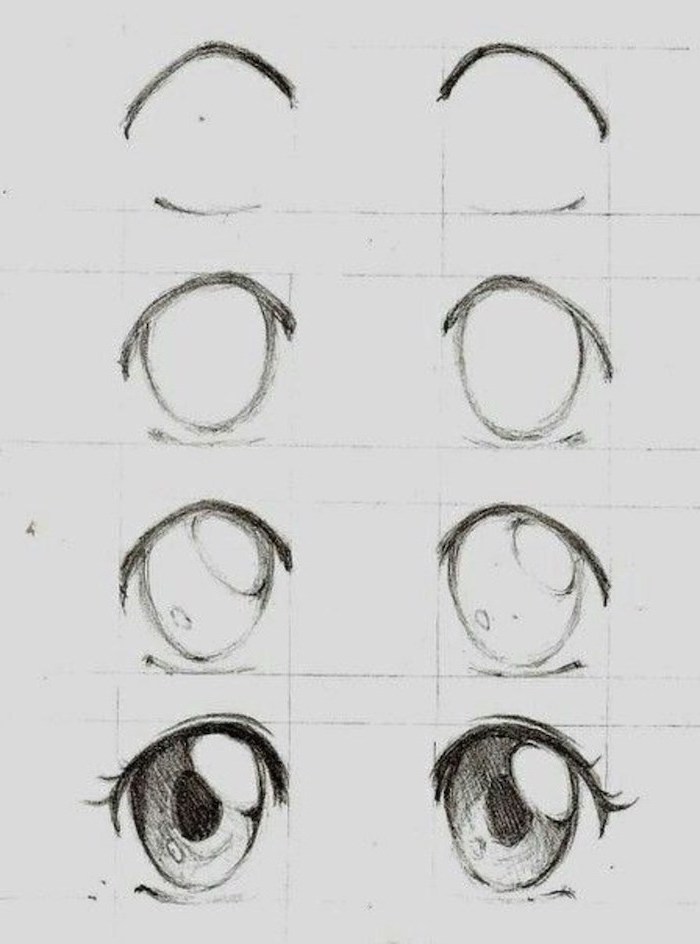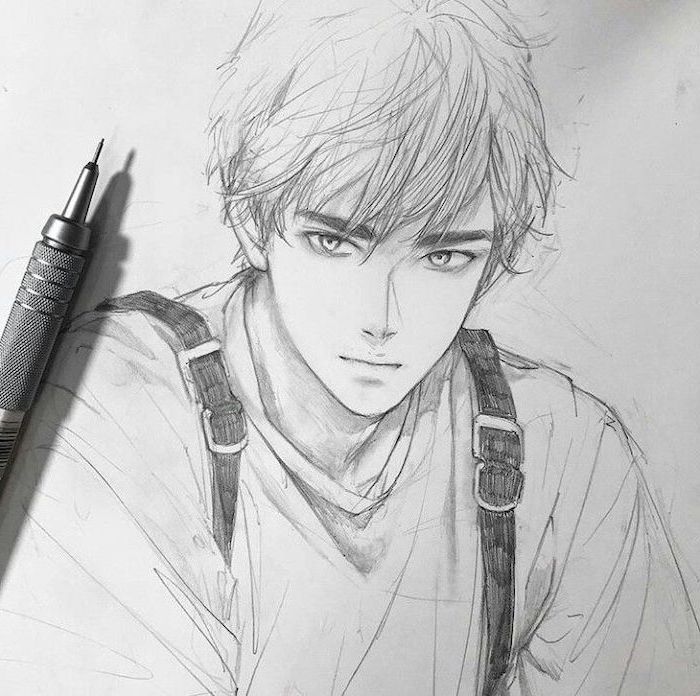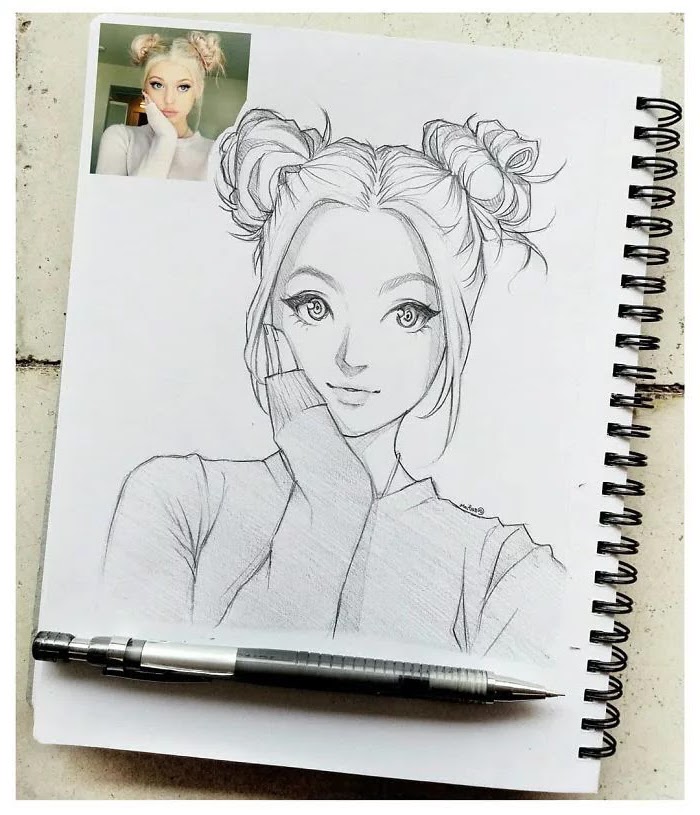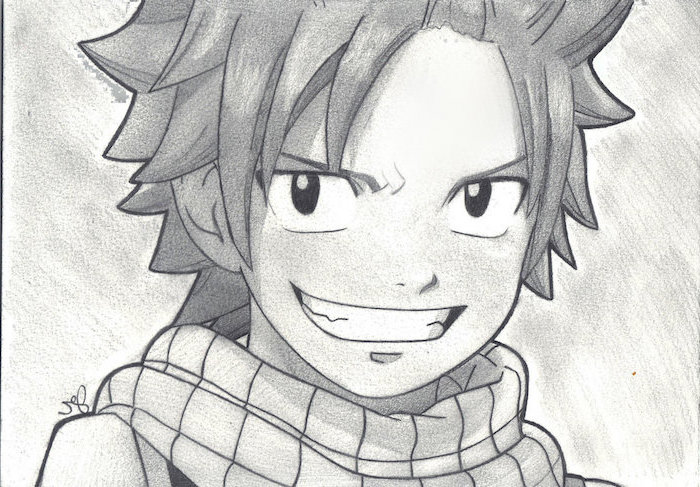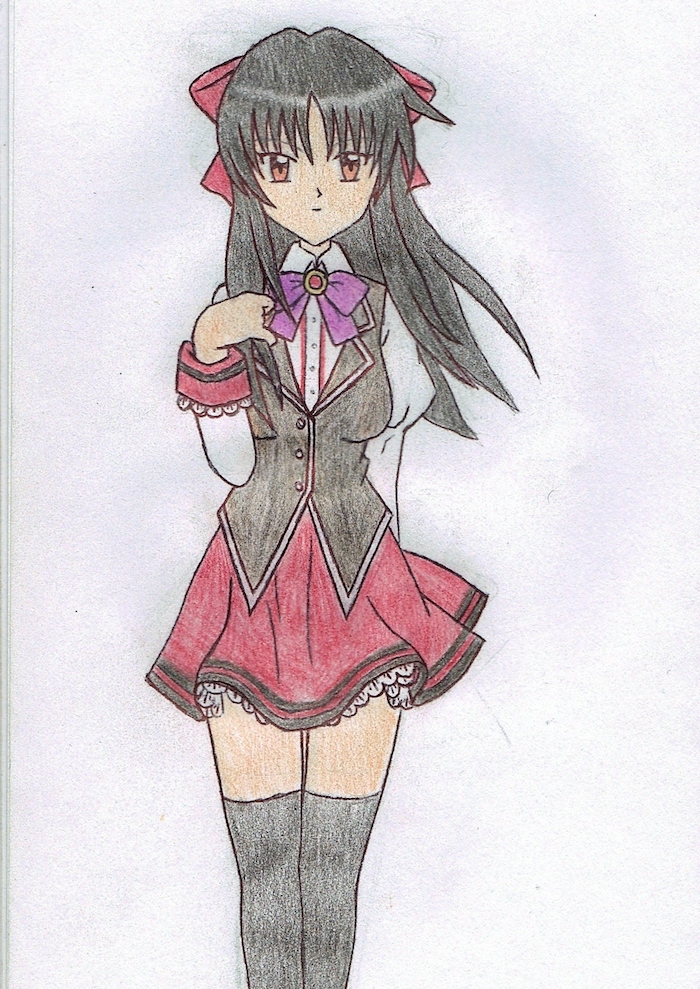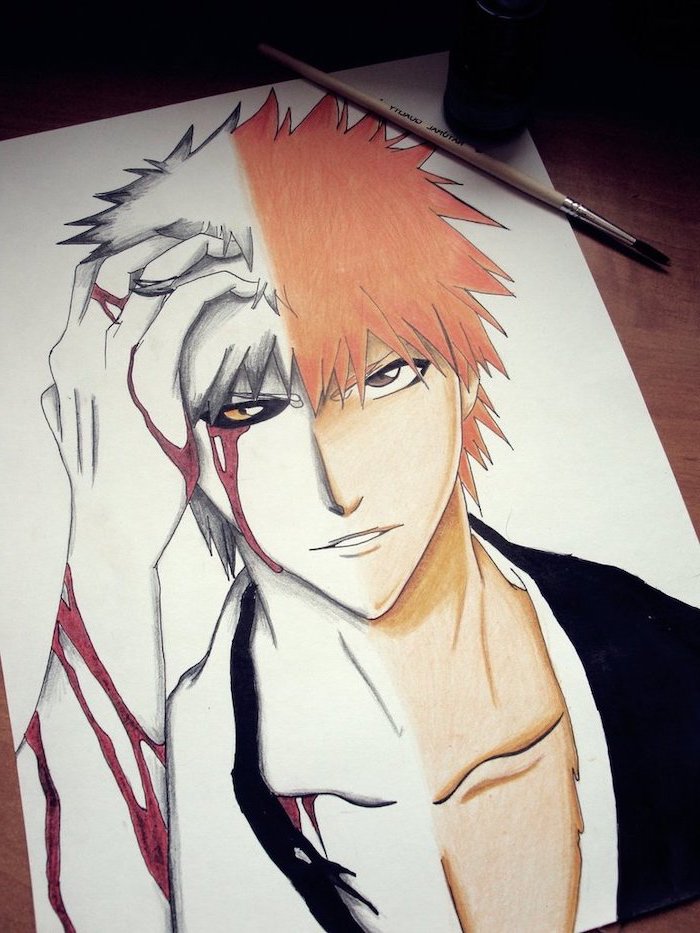 How to draw anime body

Detailed step-by-step tutorial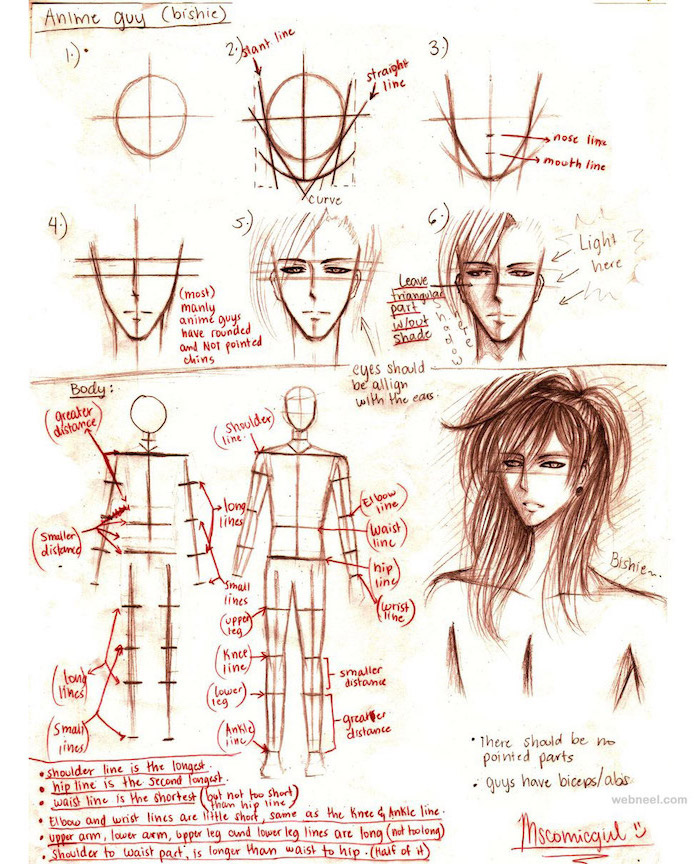 Anime boy hair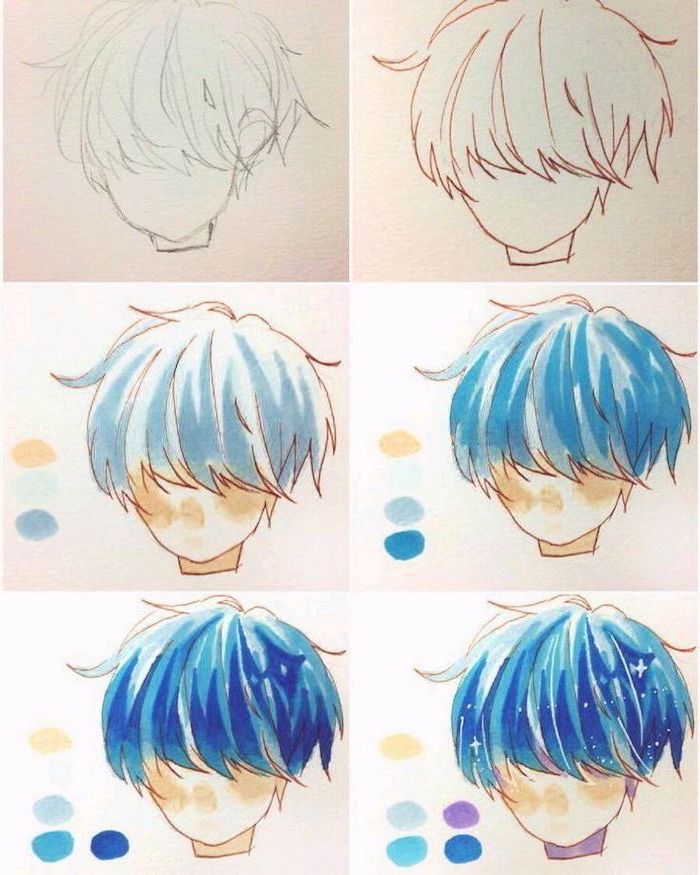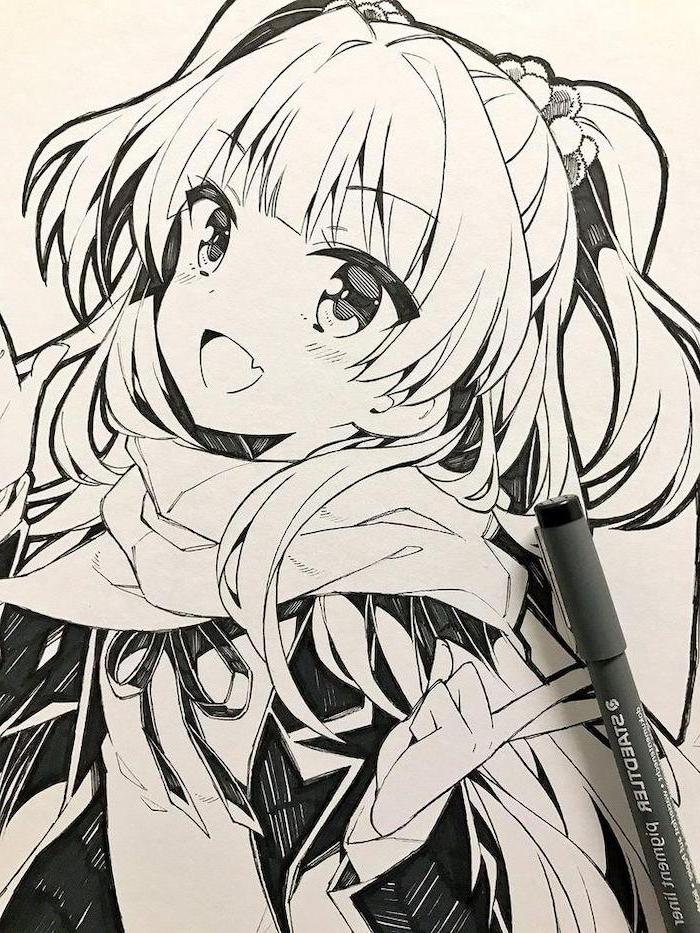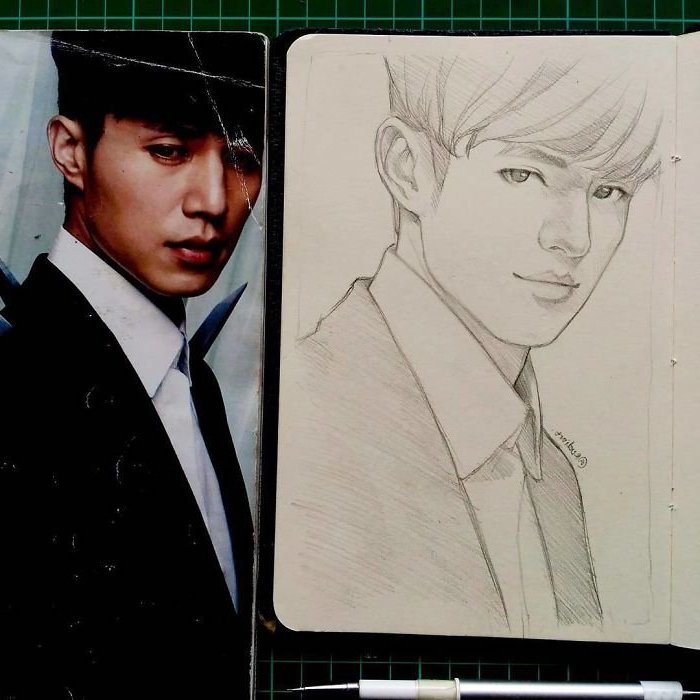 Different stages in drawing anime eyes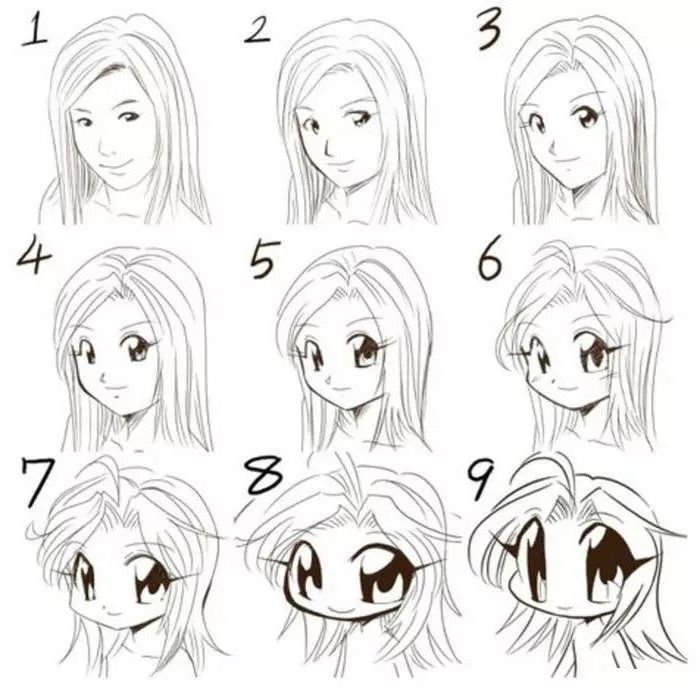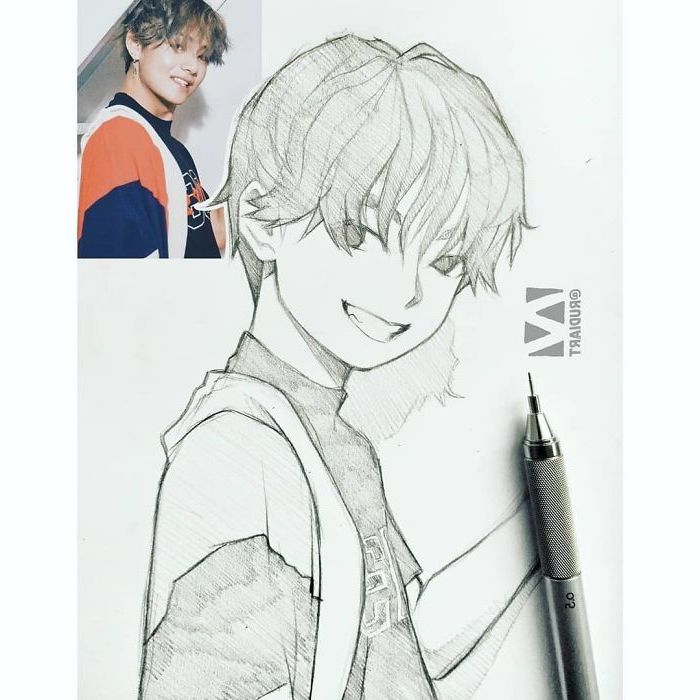 Girl drawing easy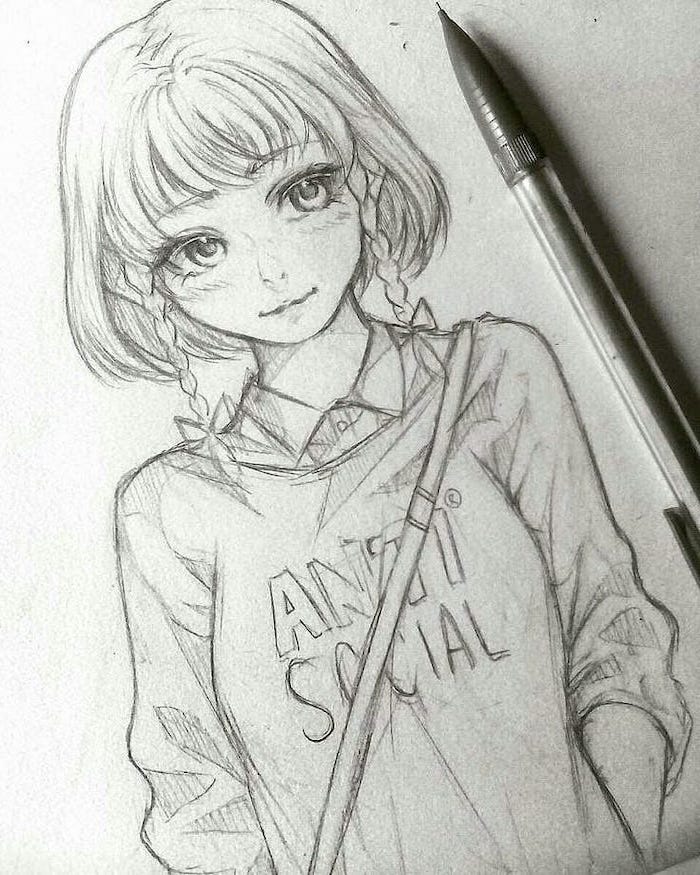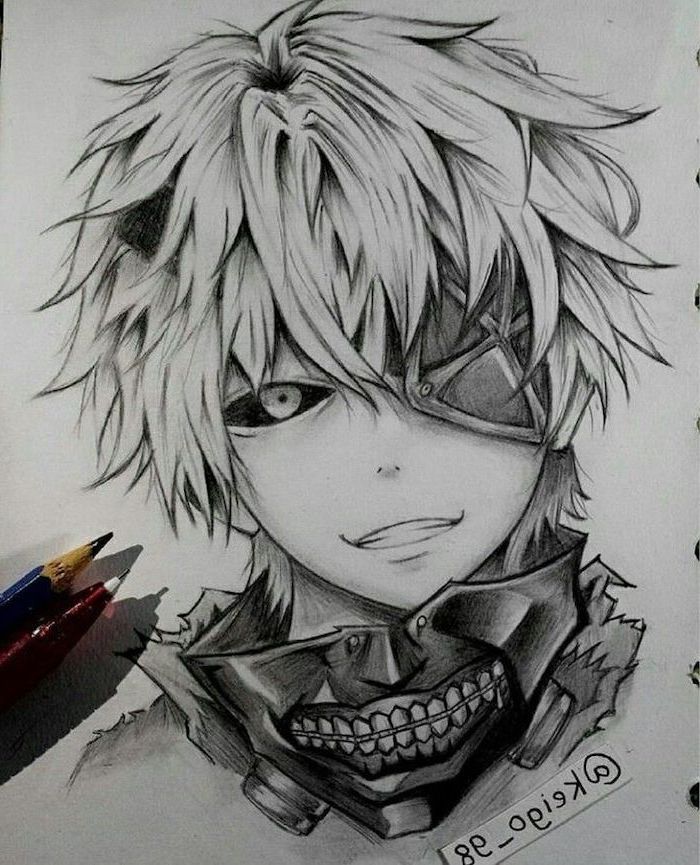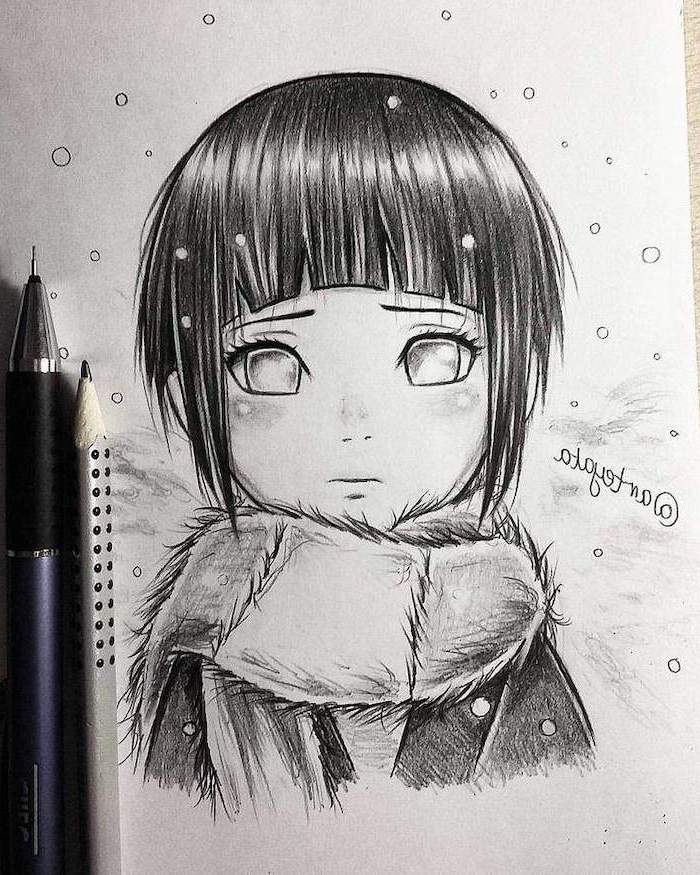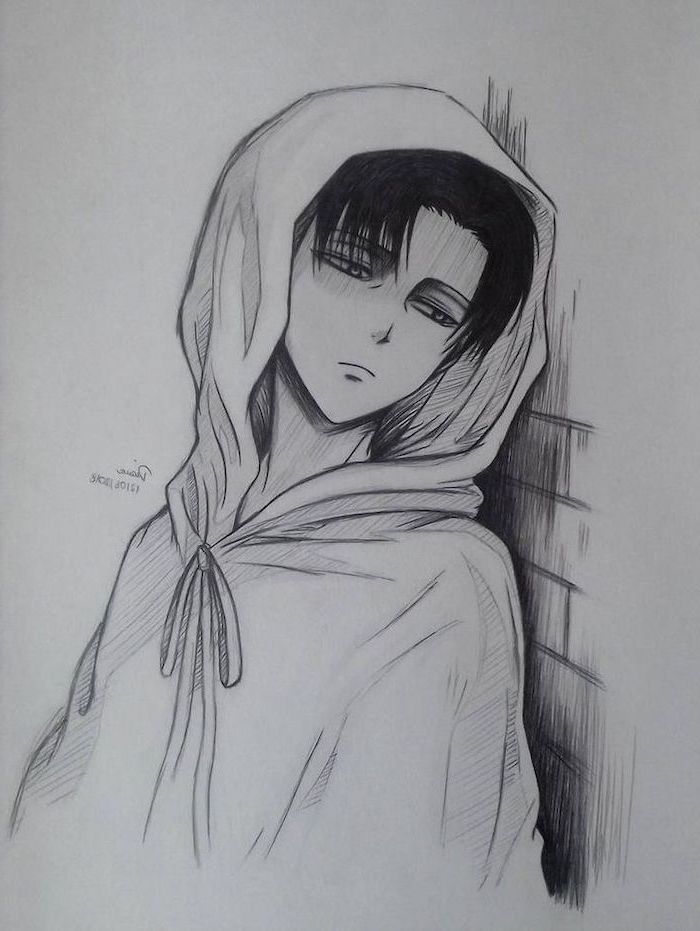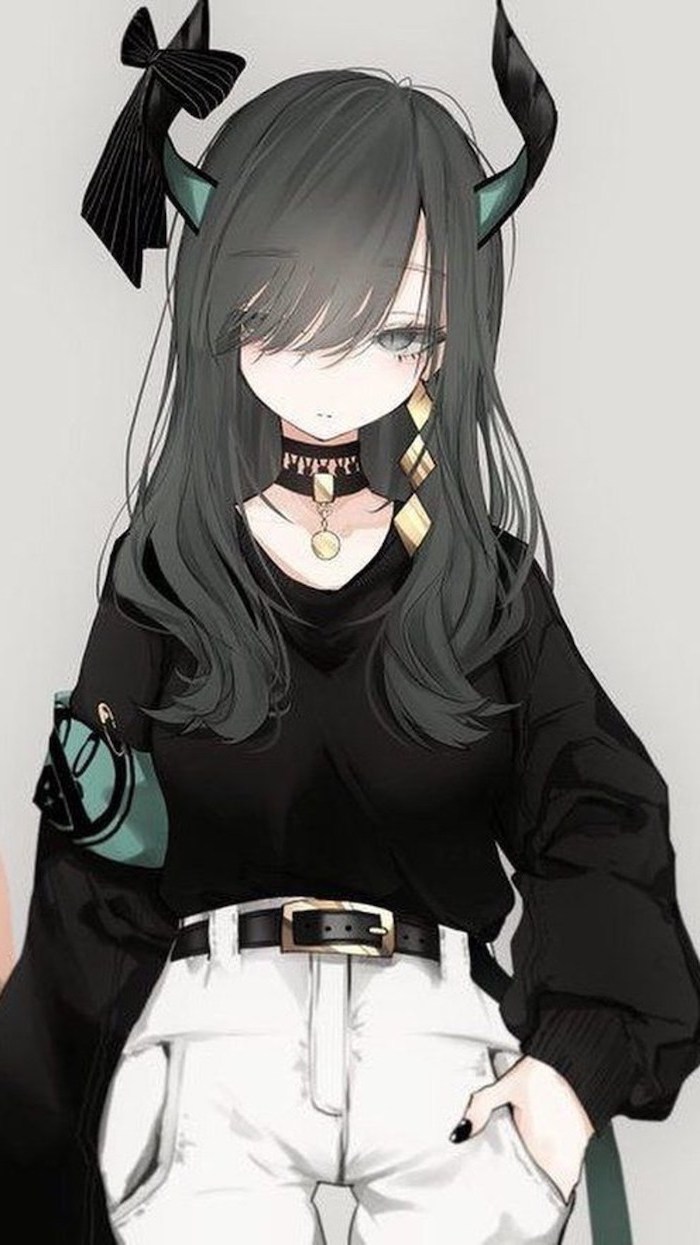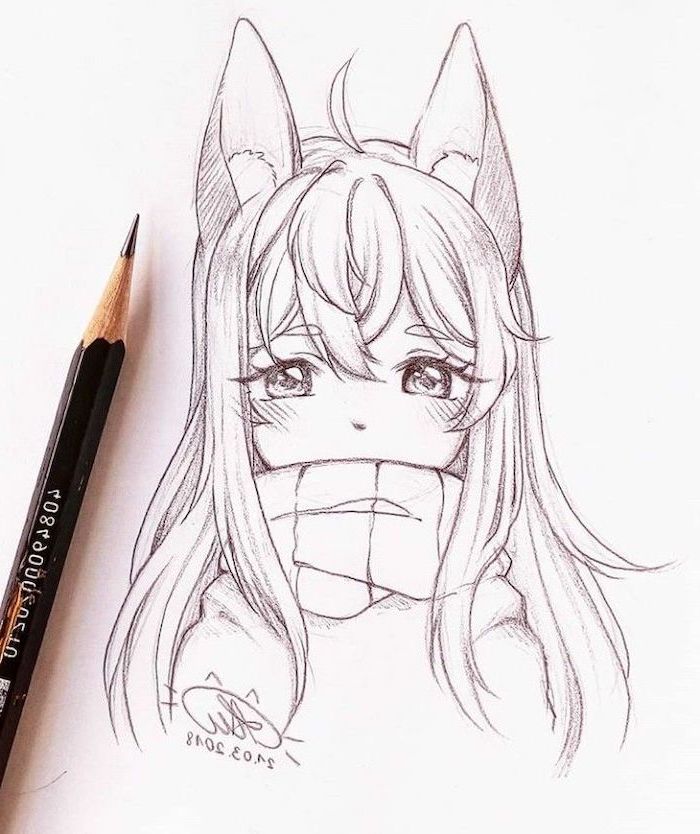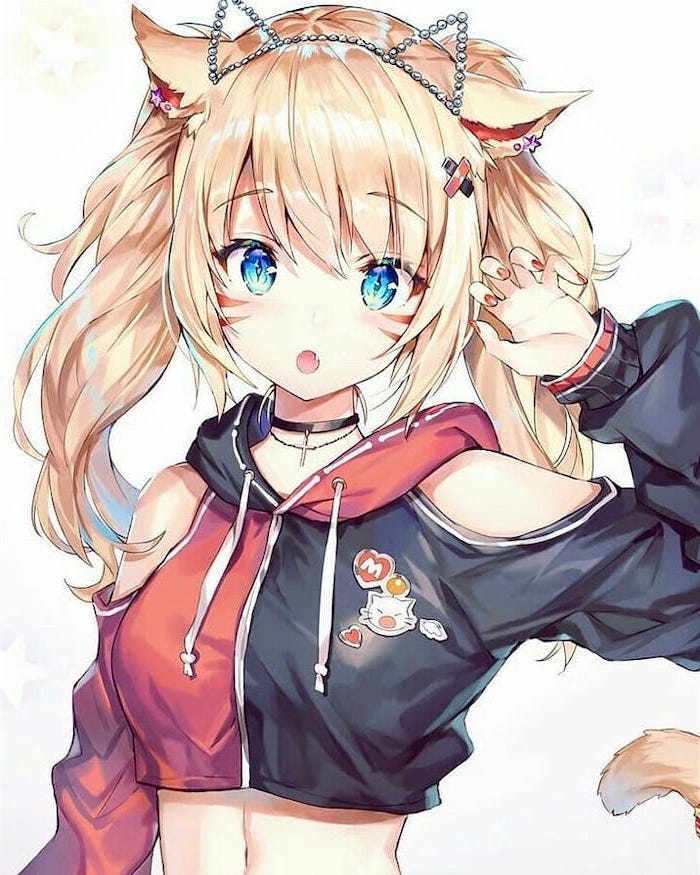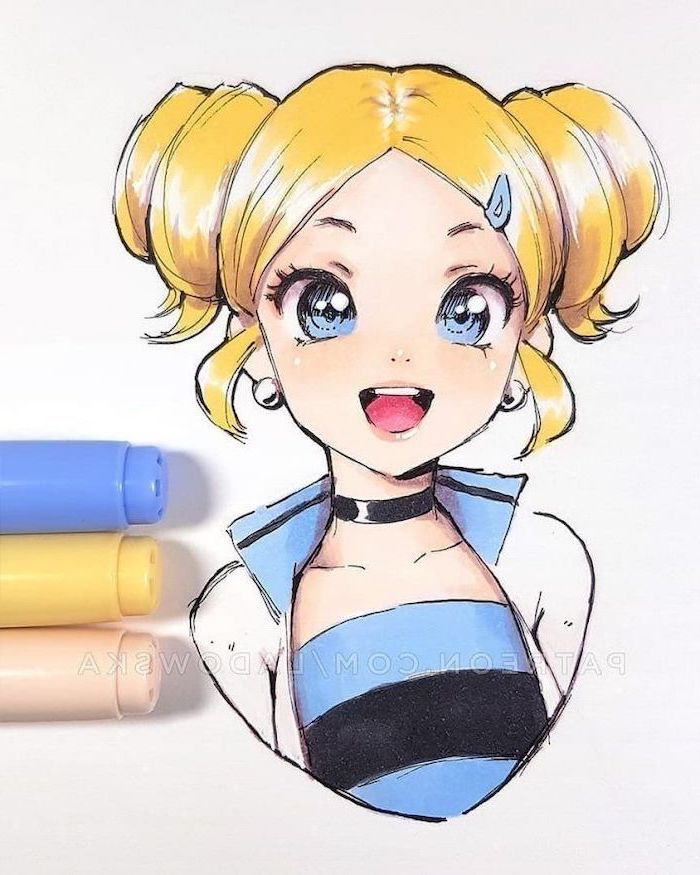 Anime drawing ideas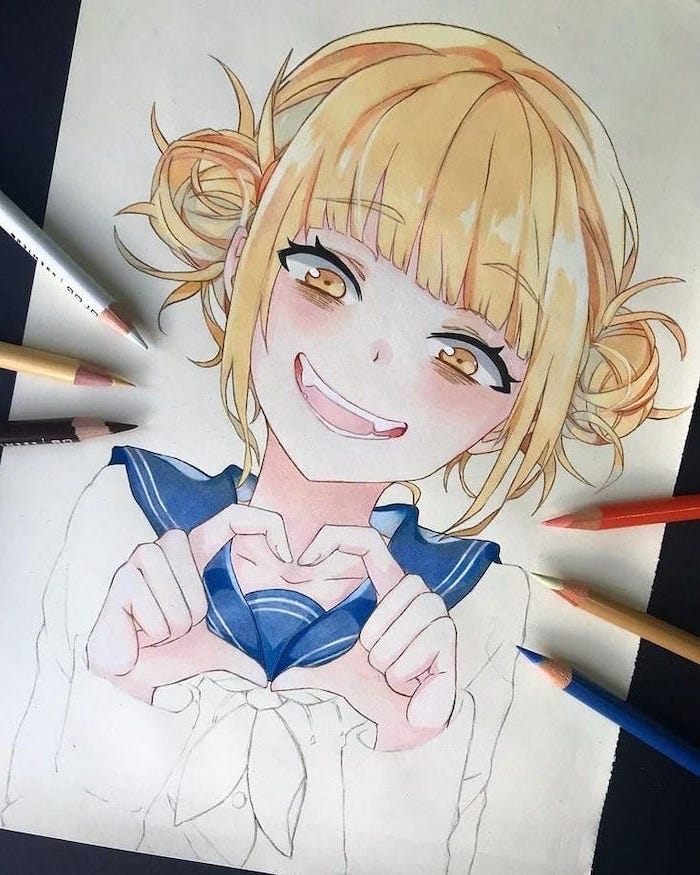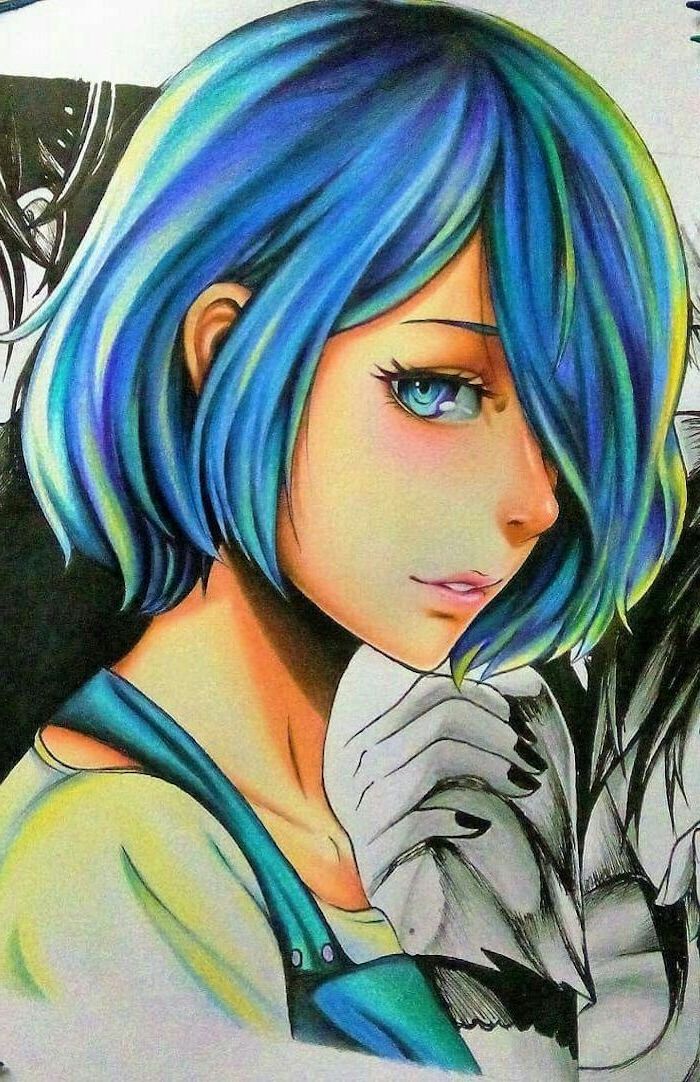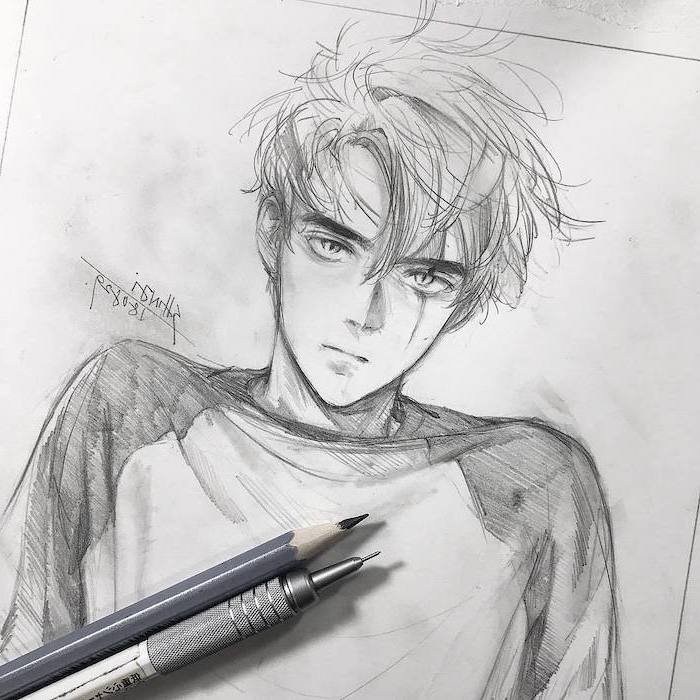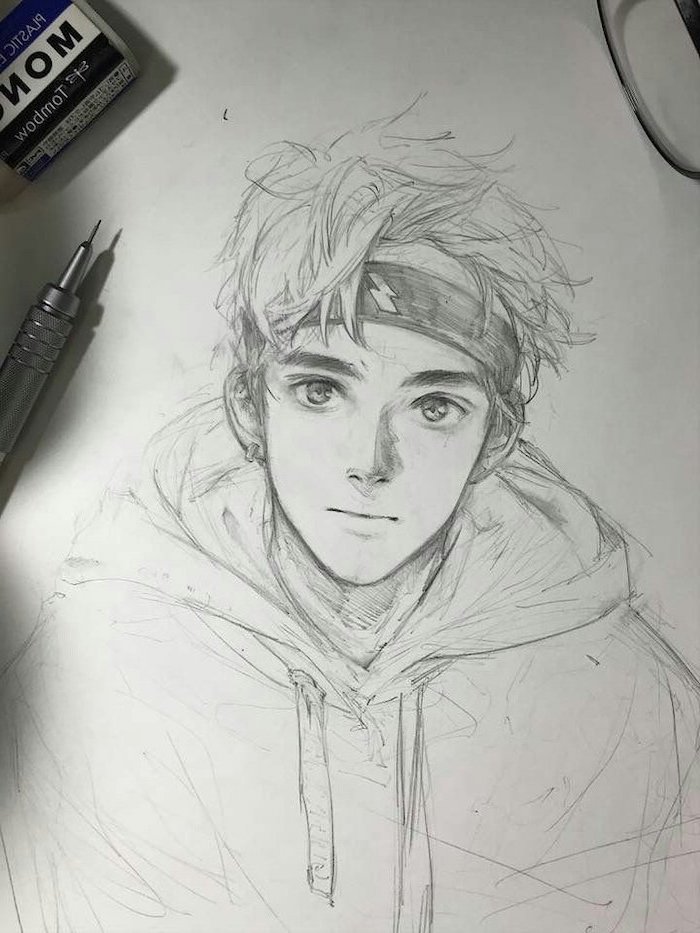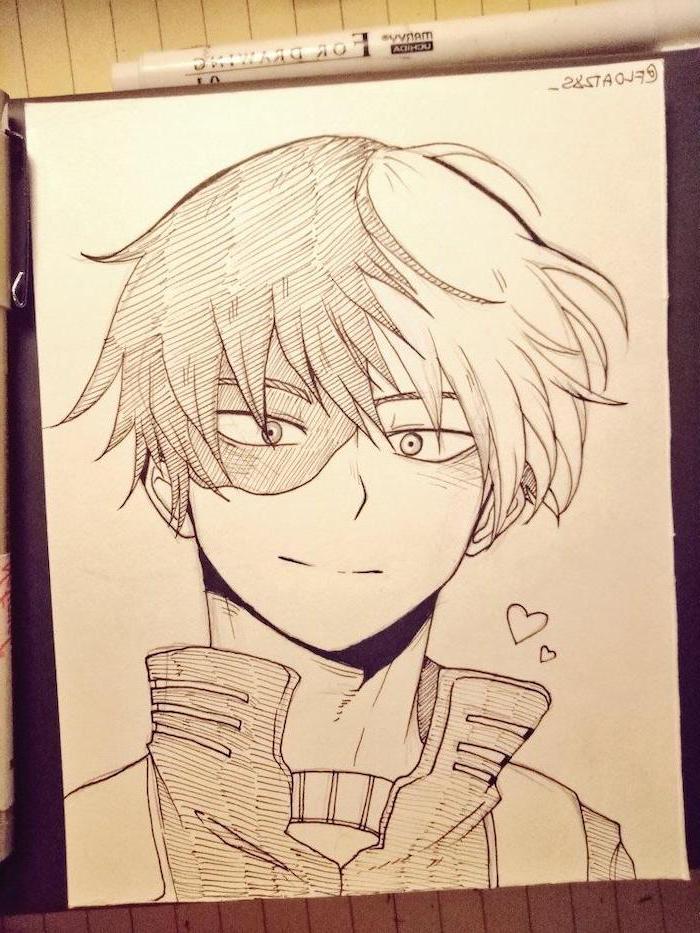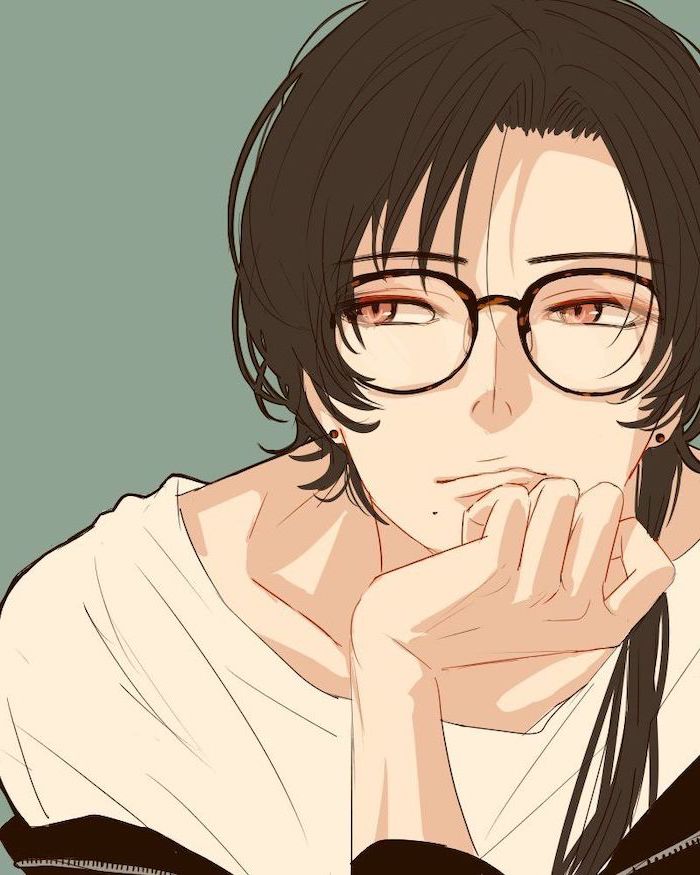 How to draw different facial expressions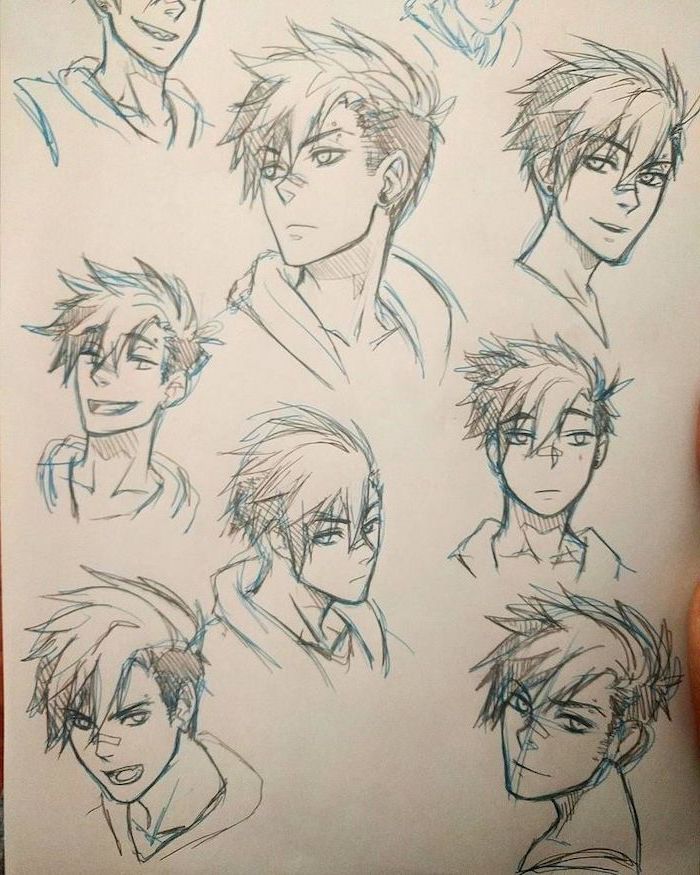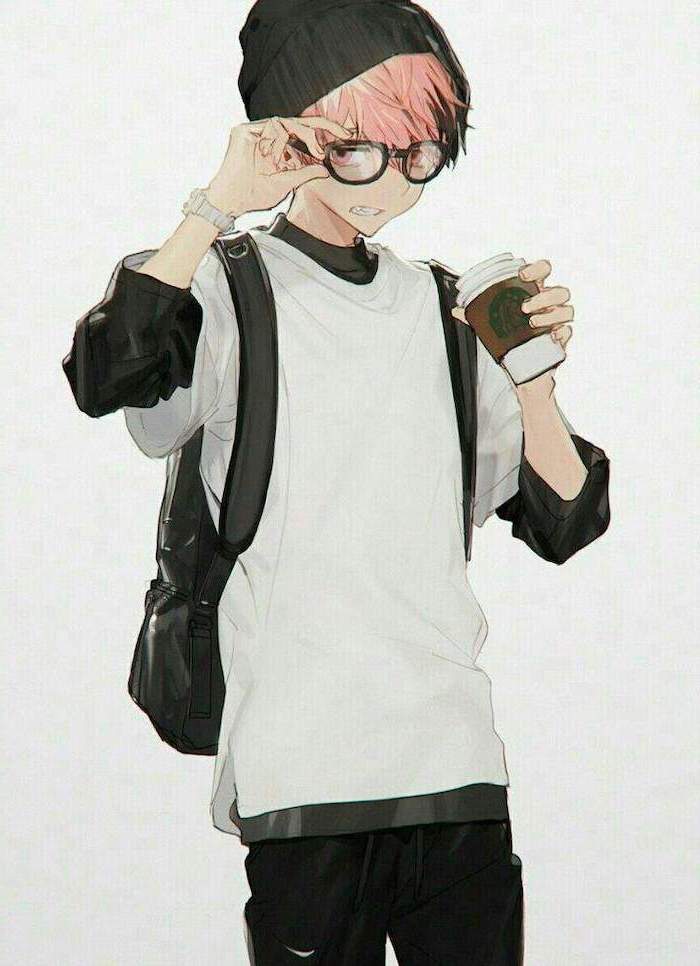 Cute anime drawings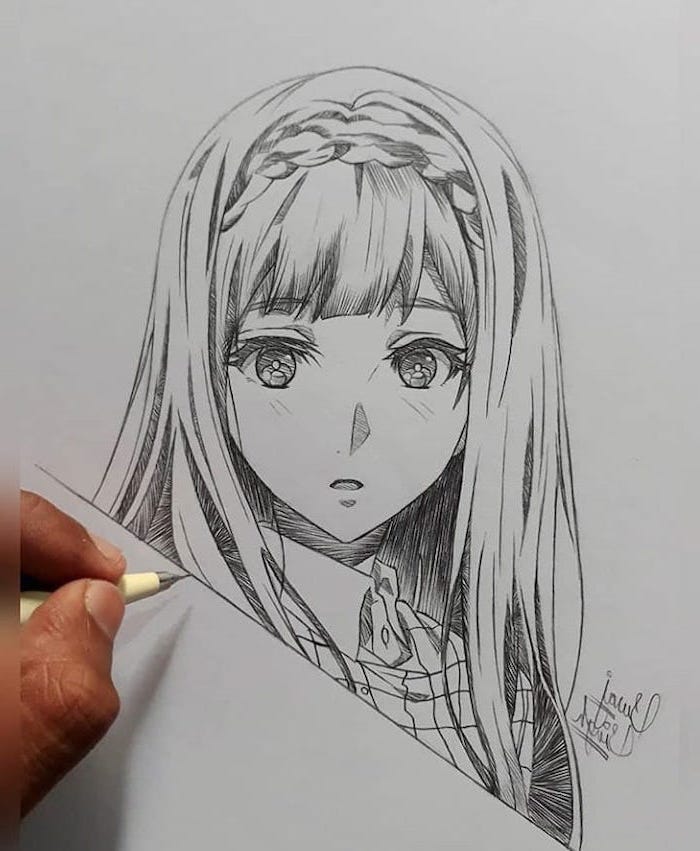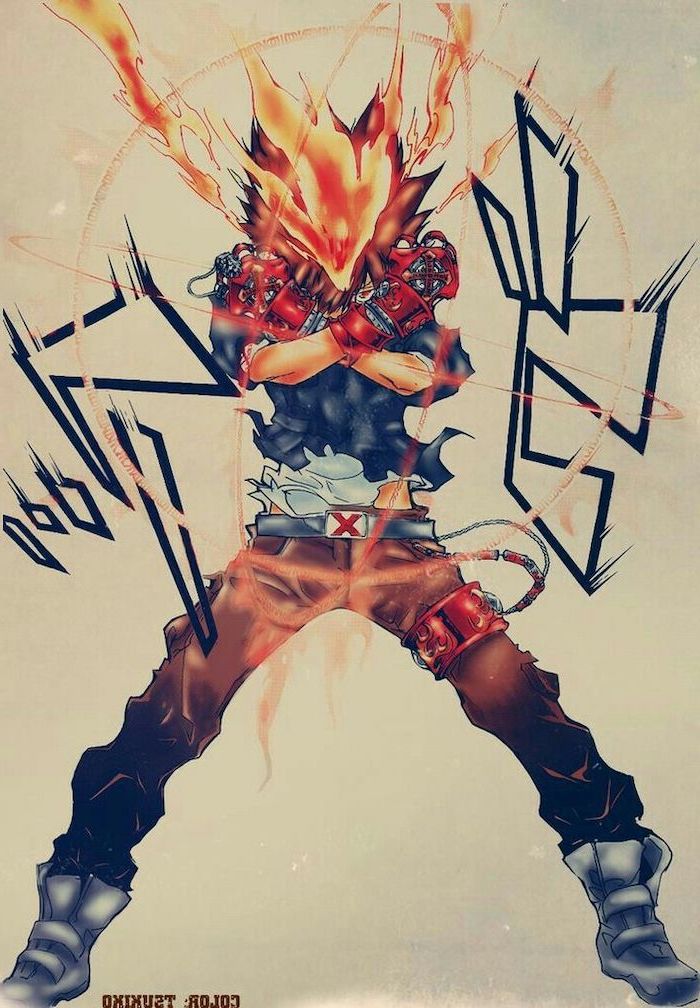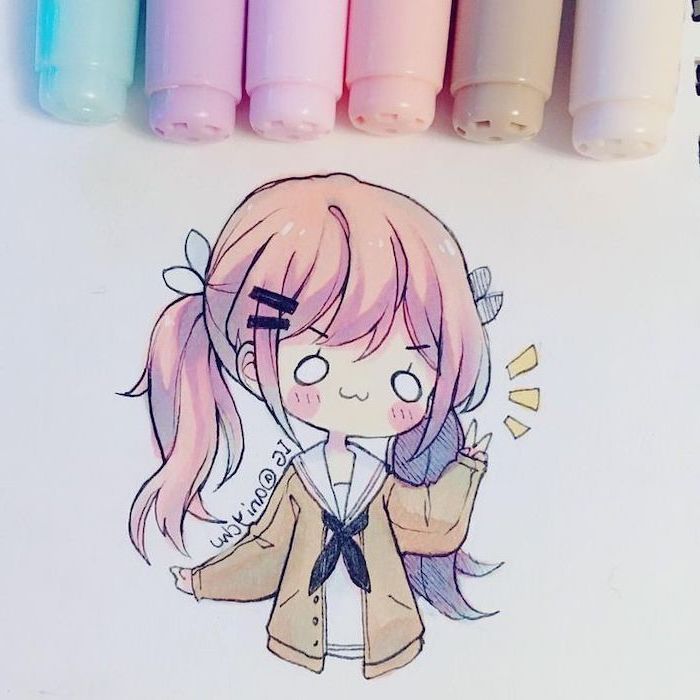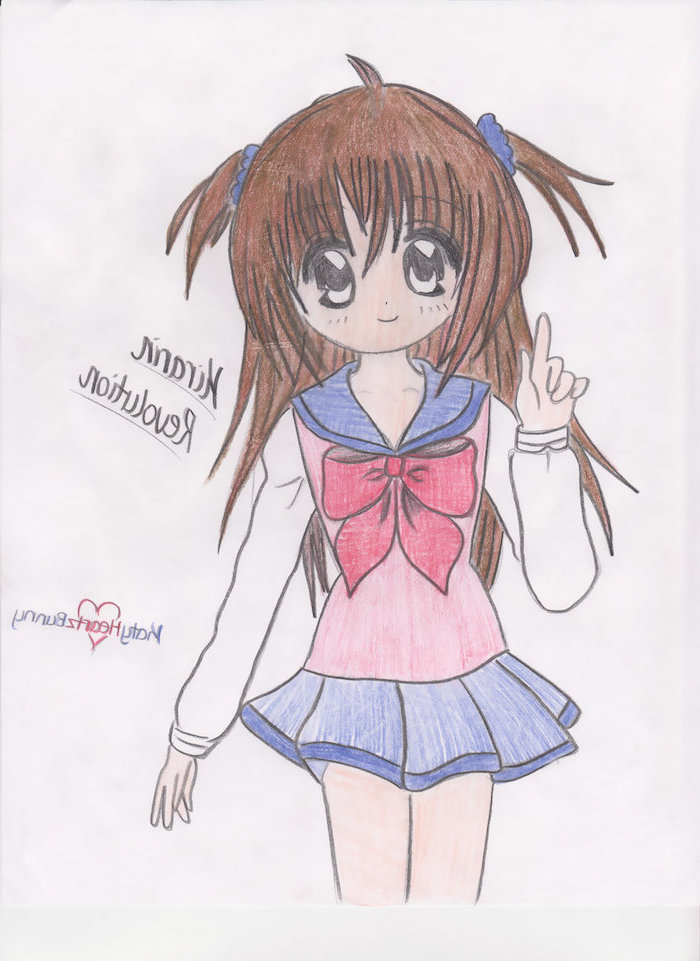 Learn to draw anime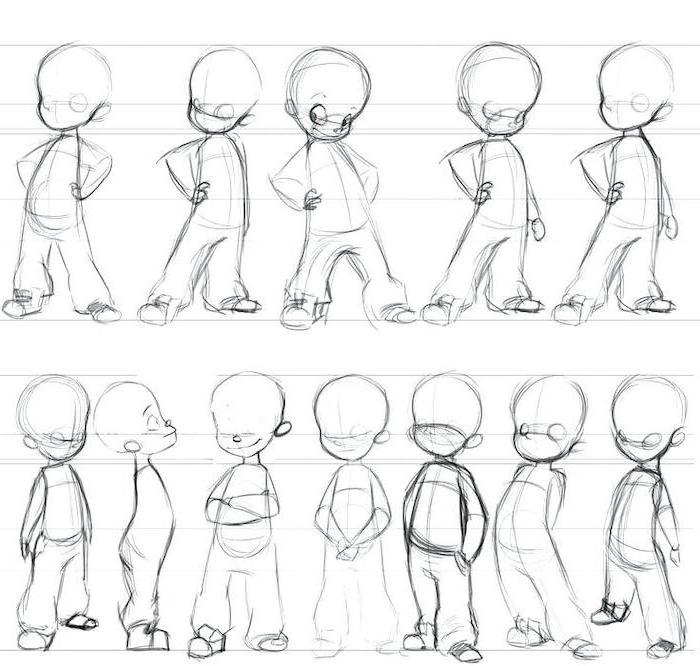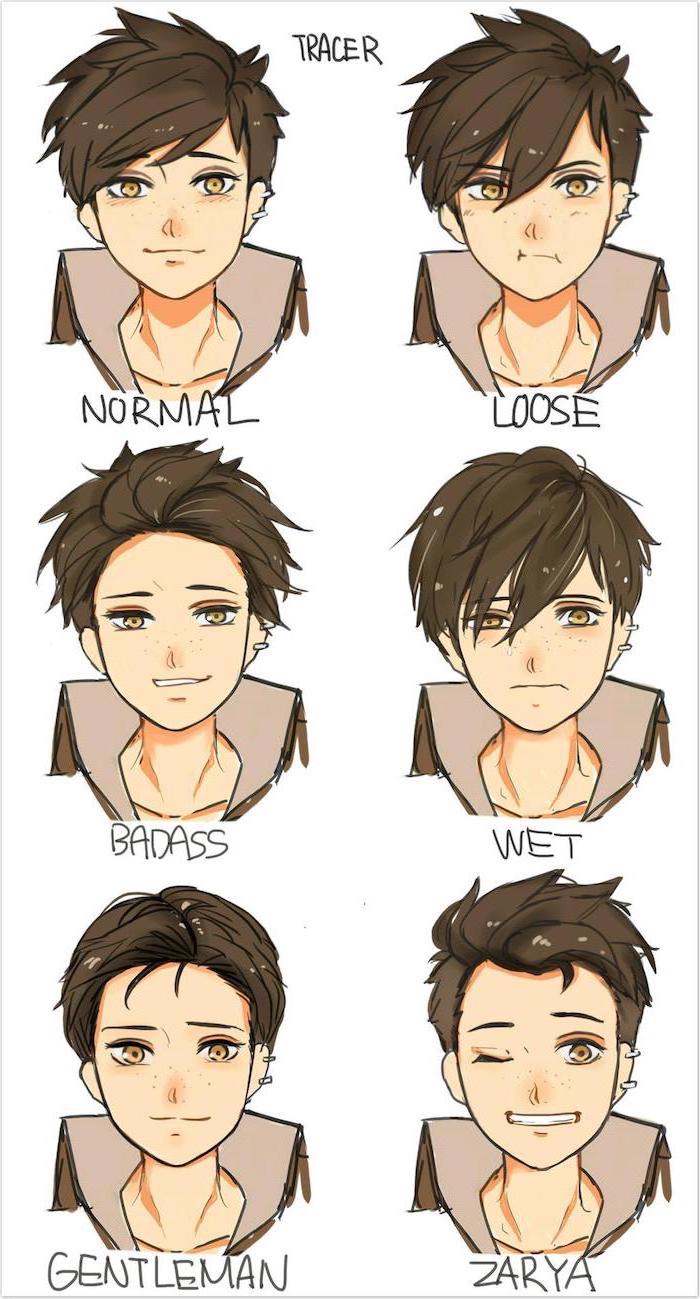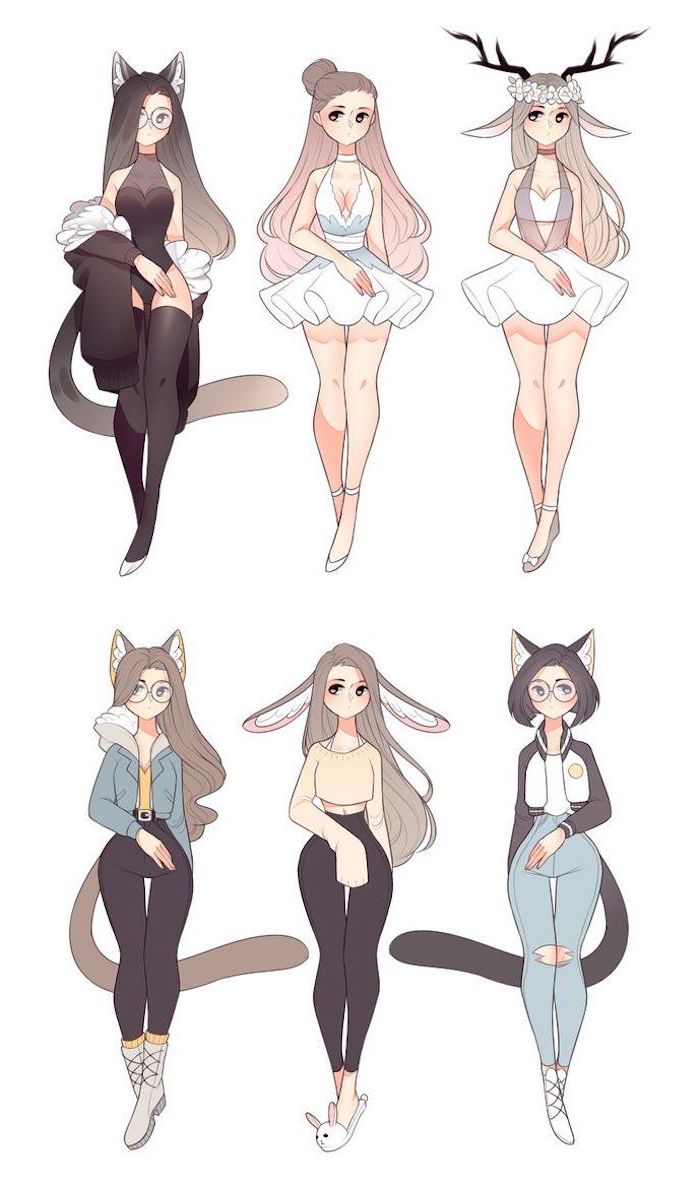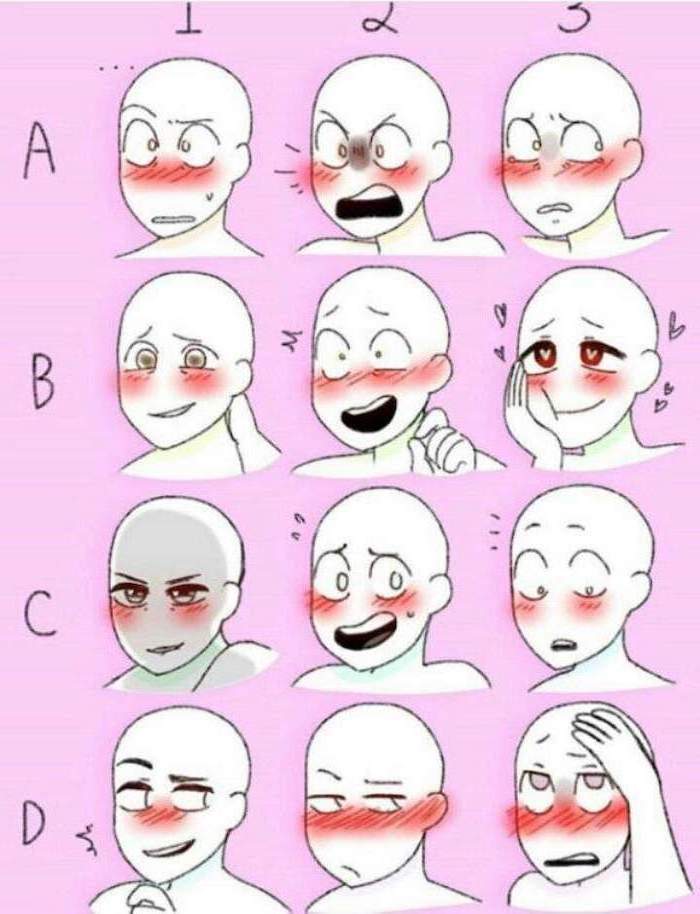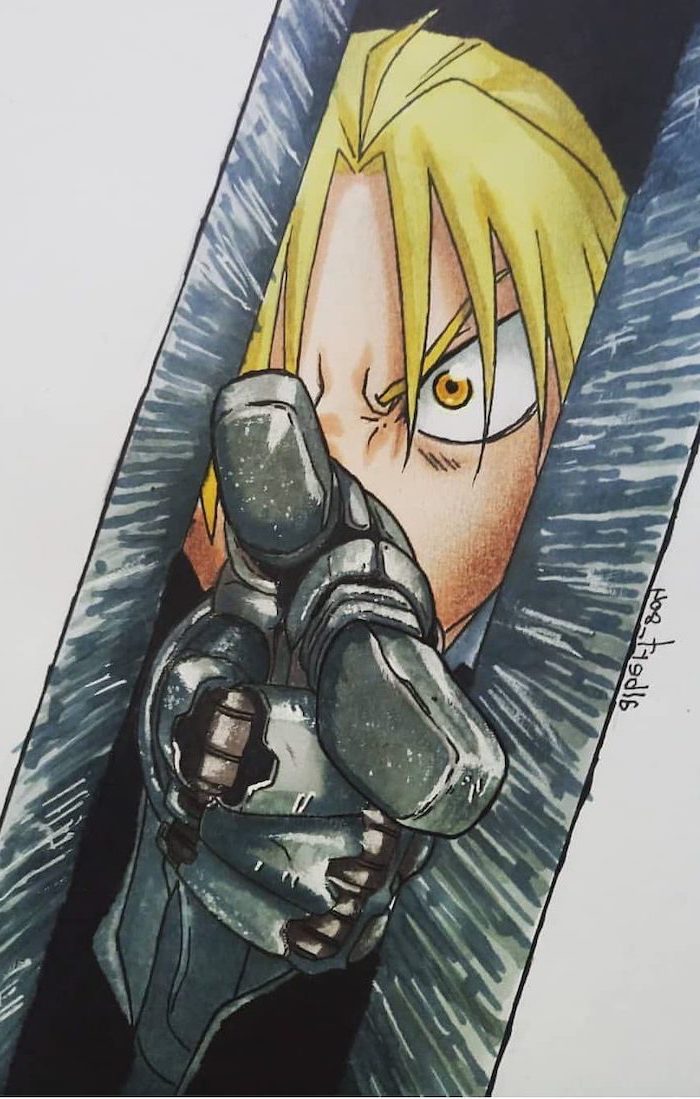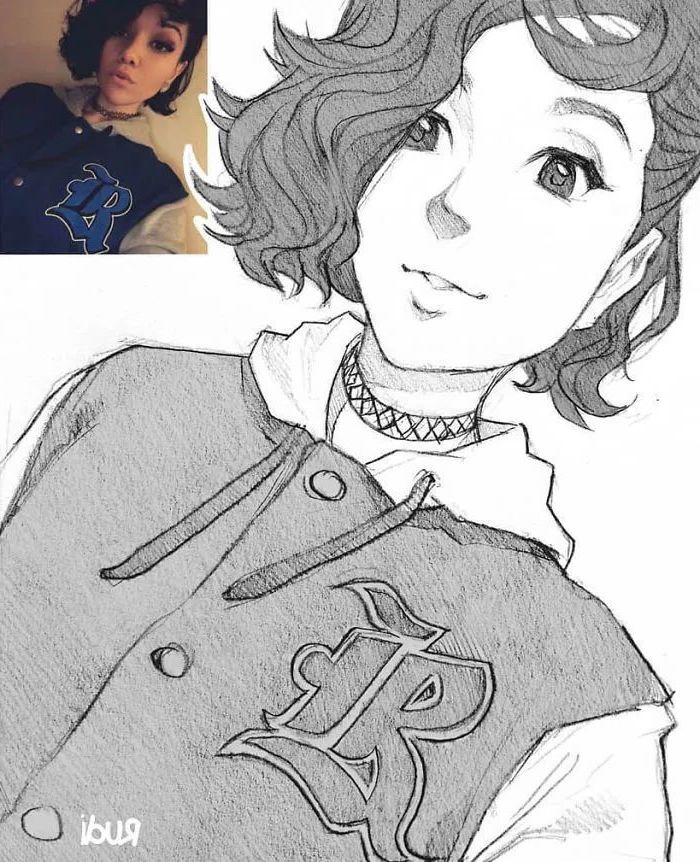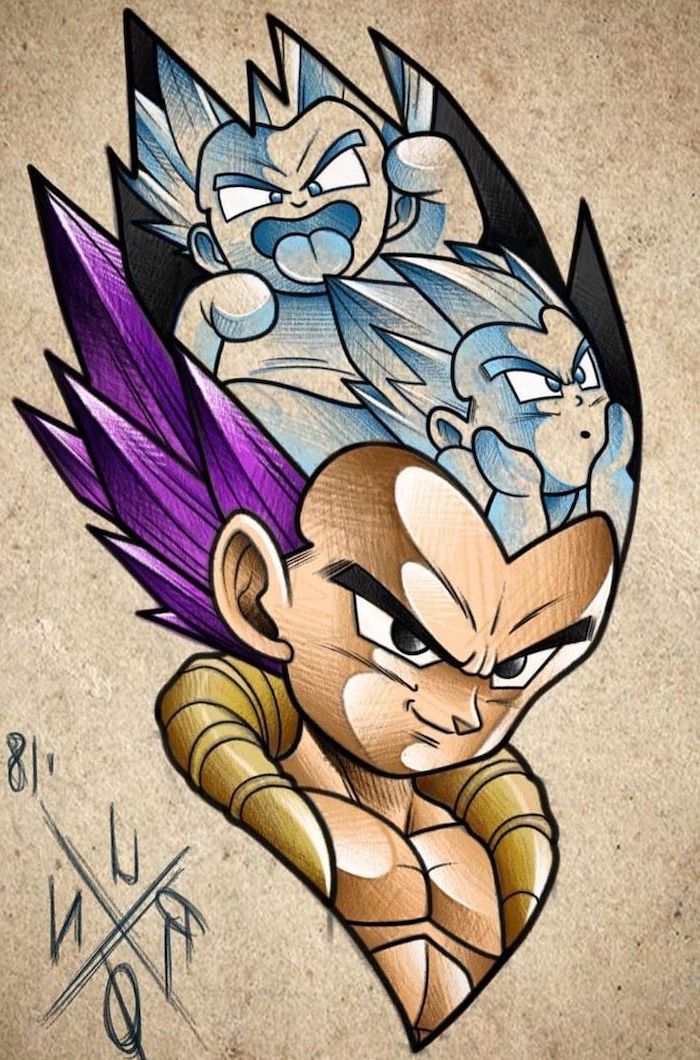 Anime girl face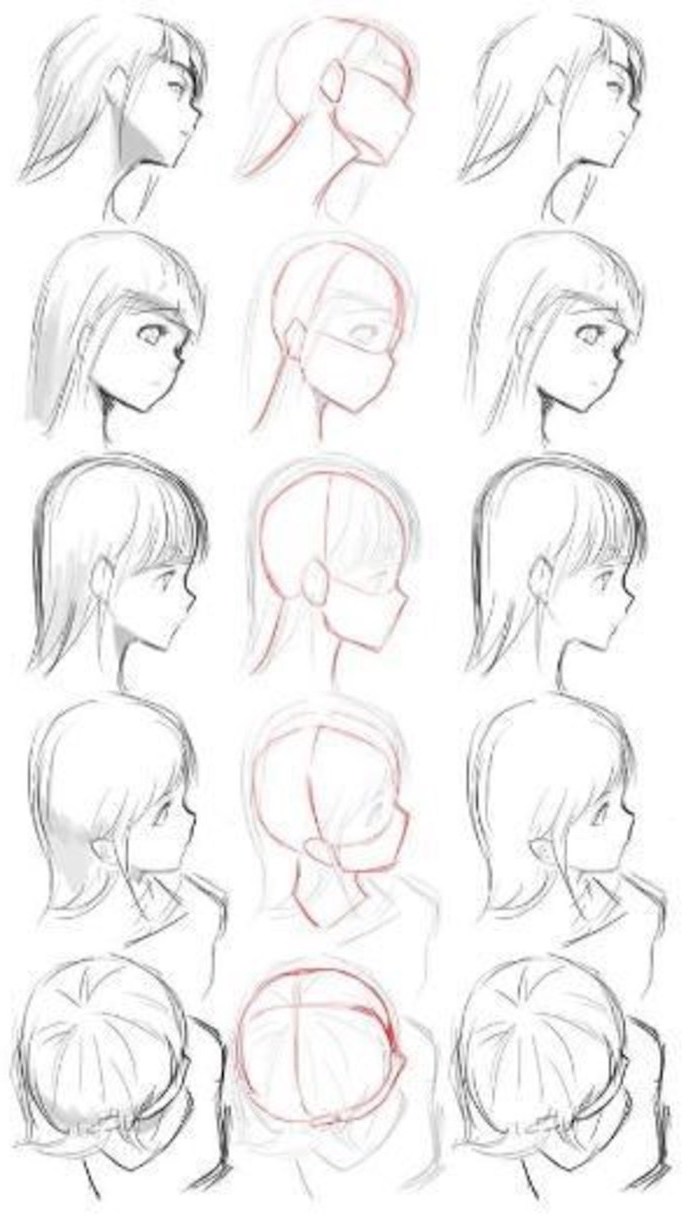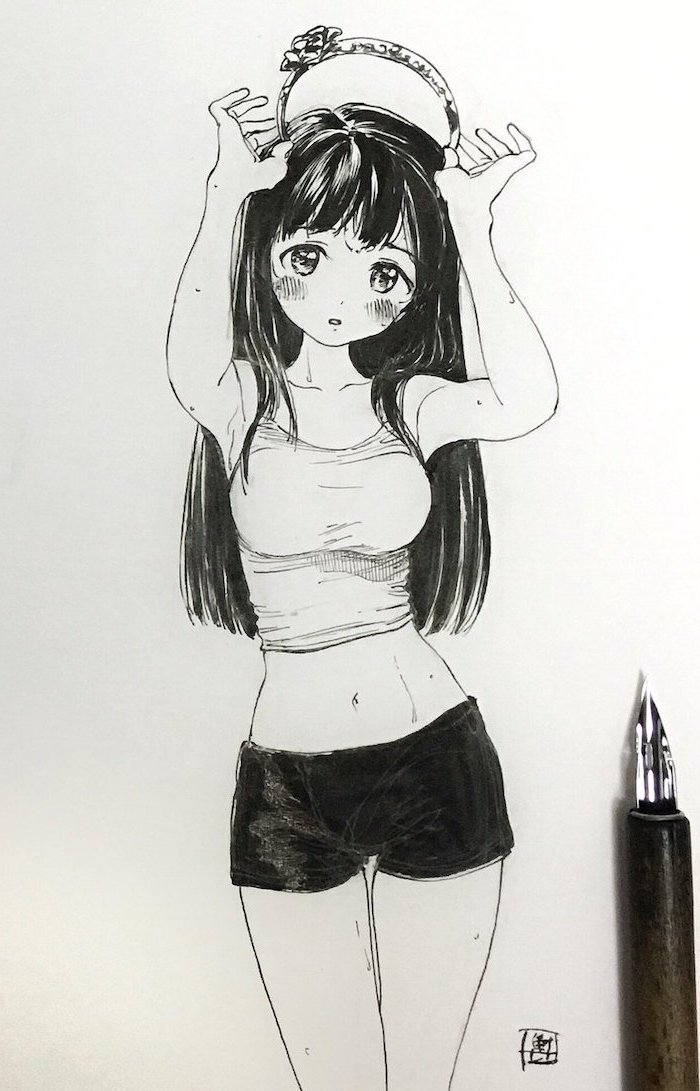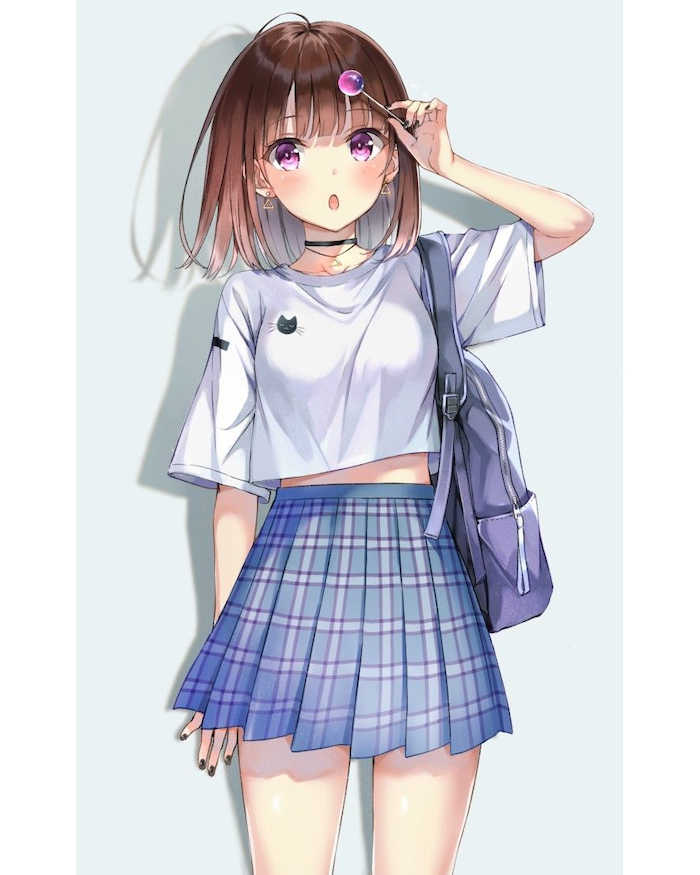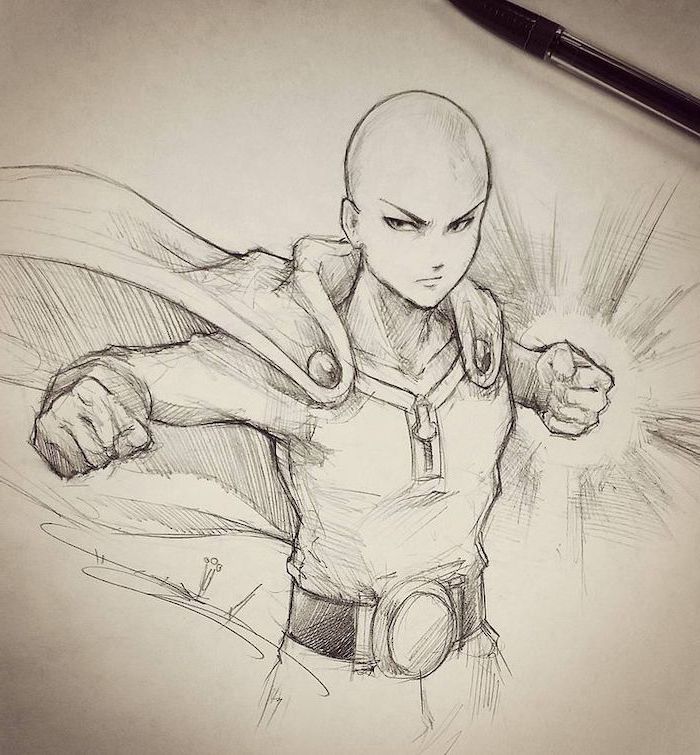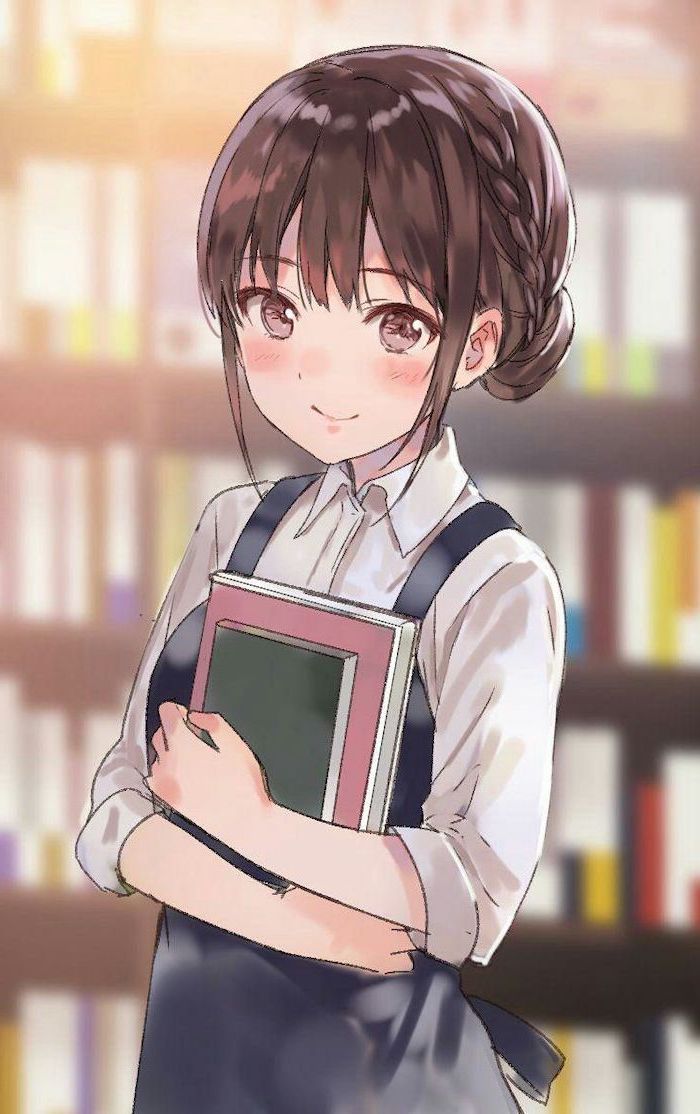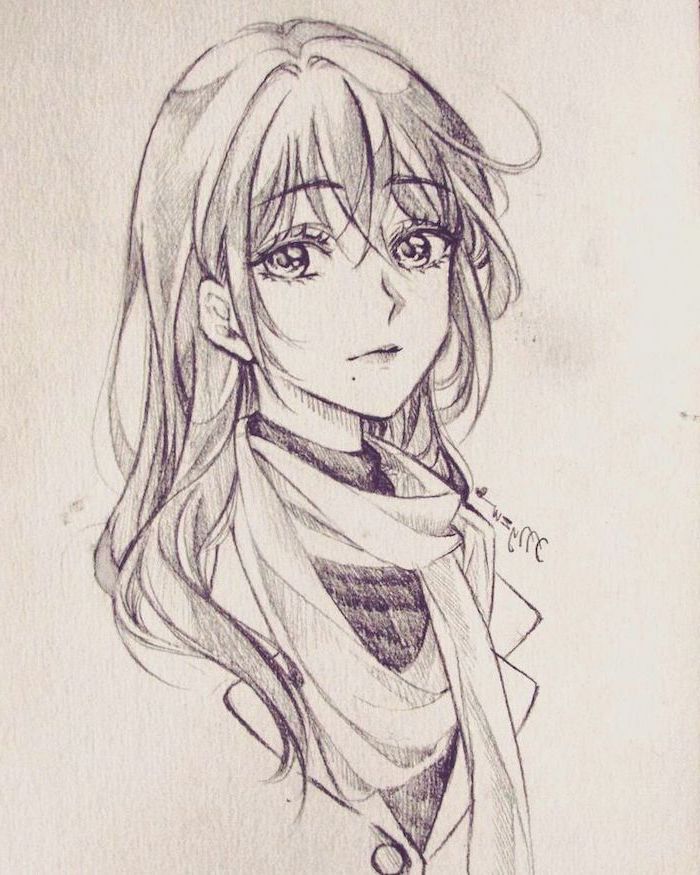 Draw anime step by step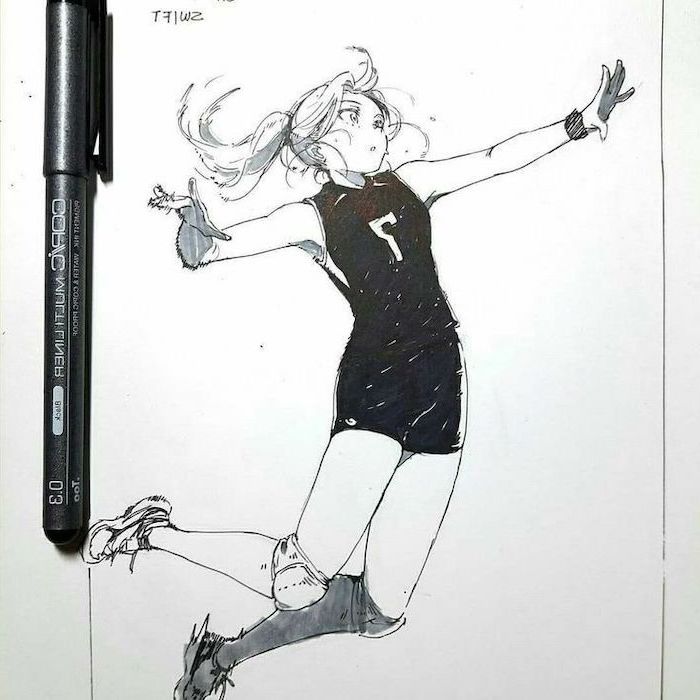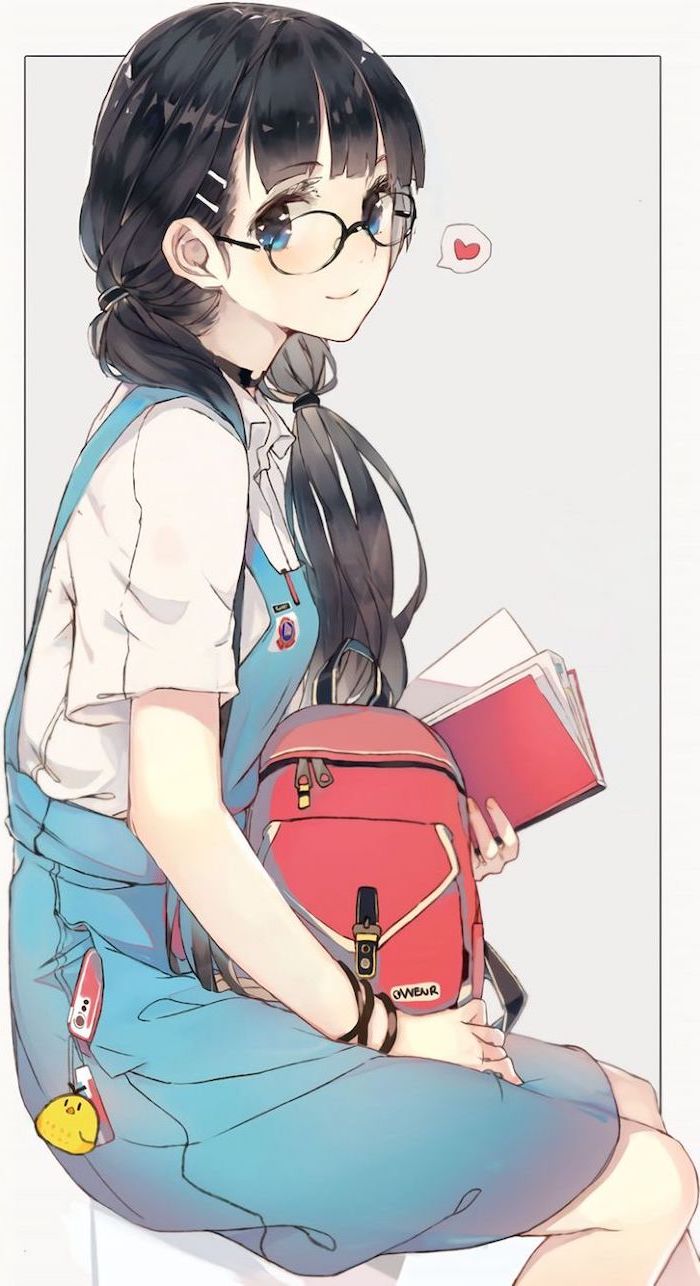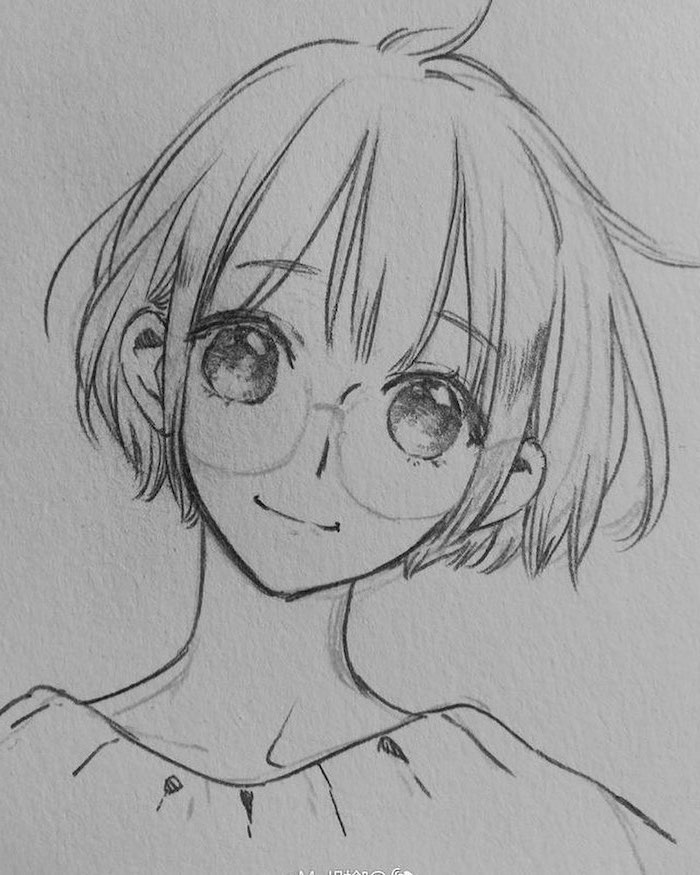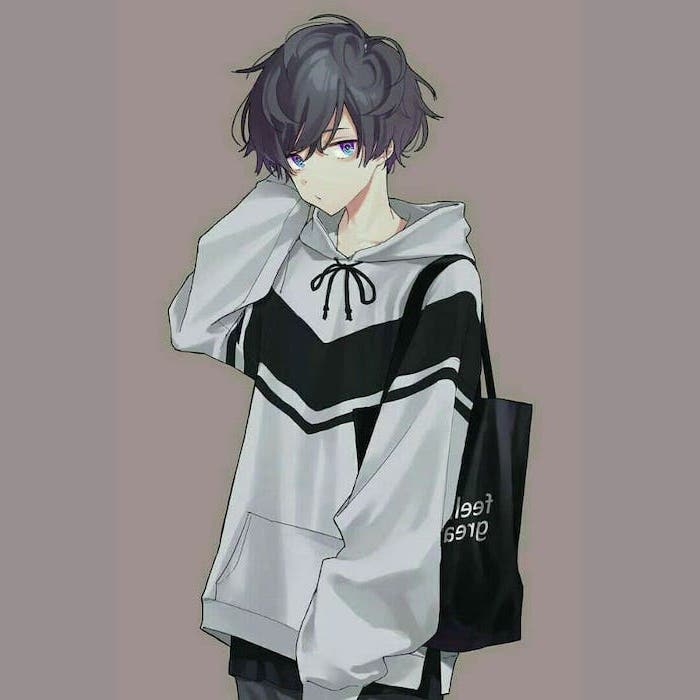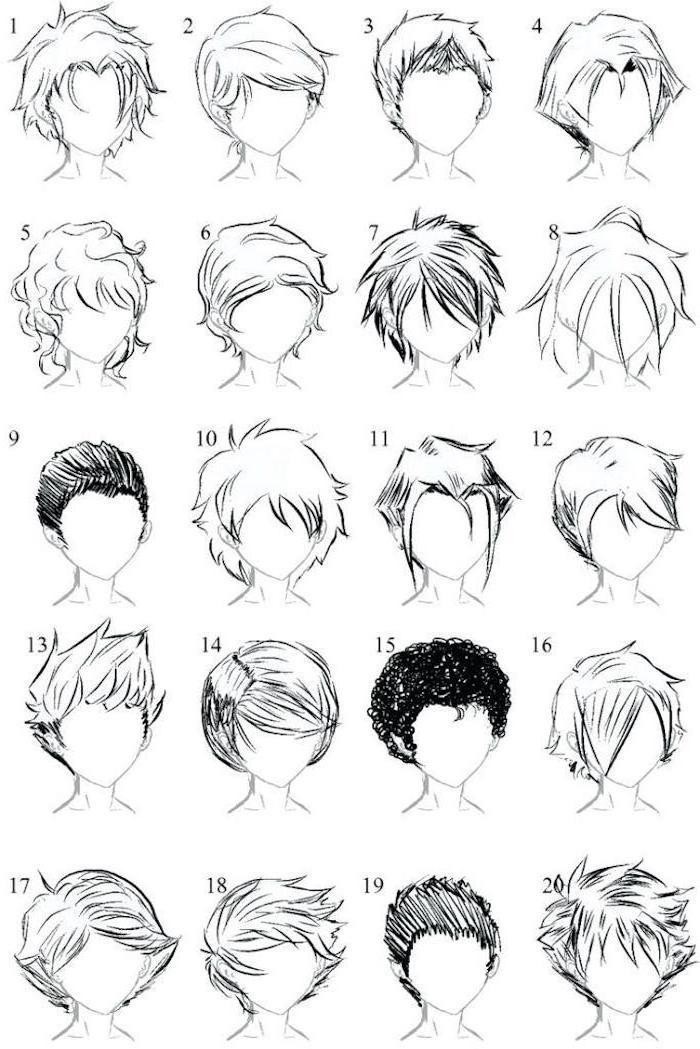 How to draw manga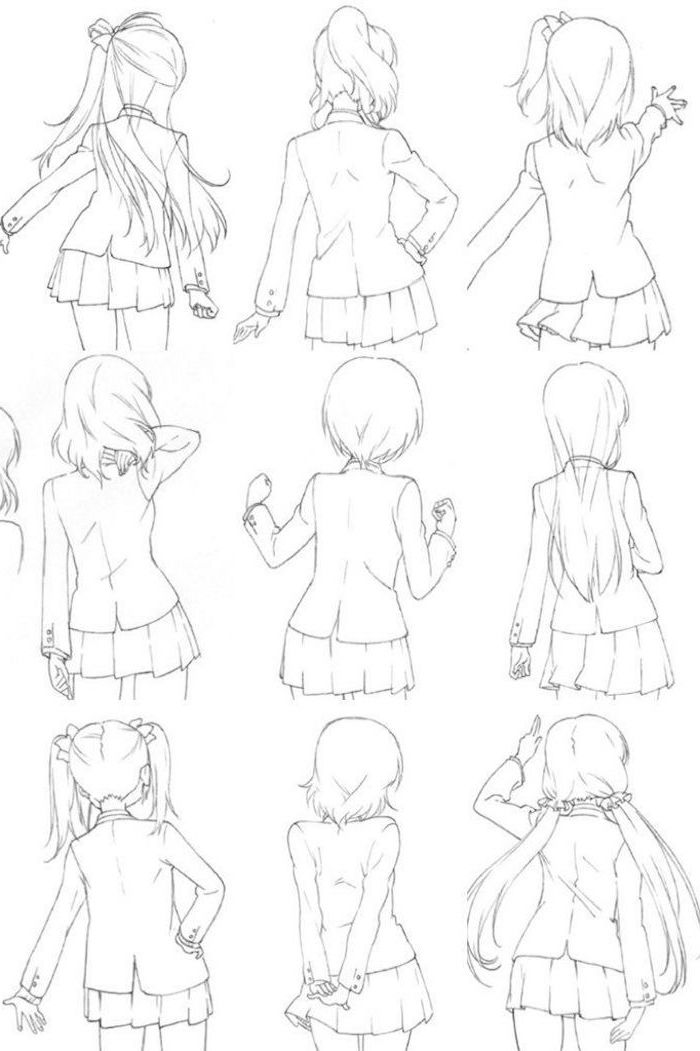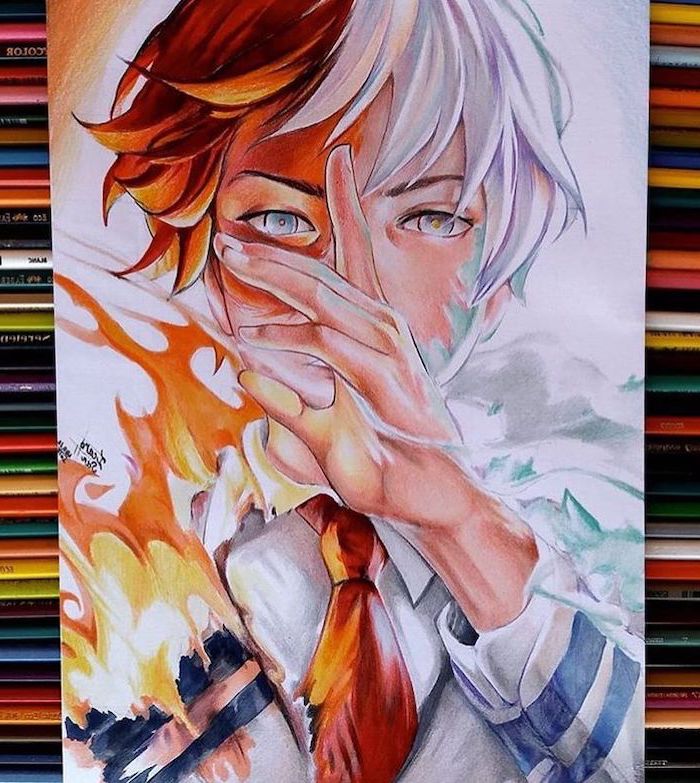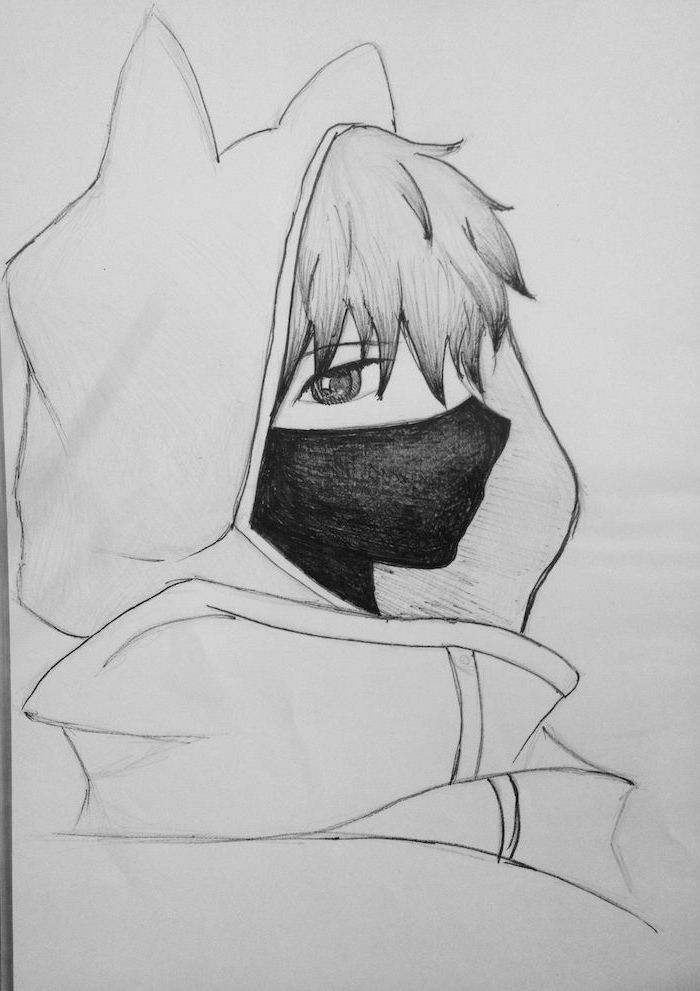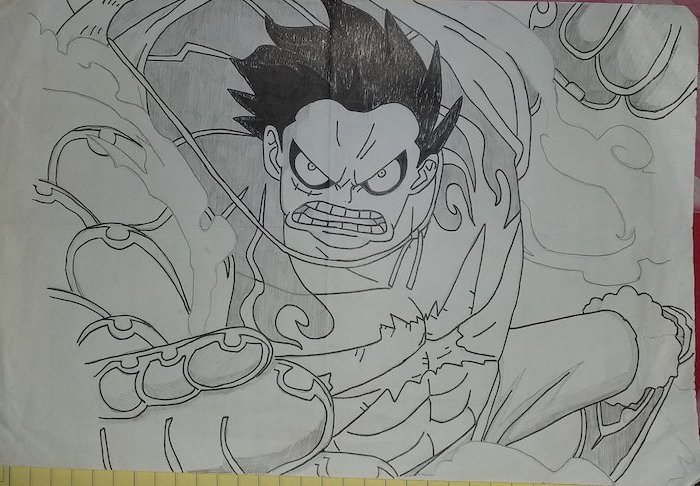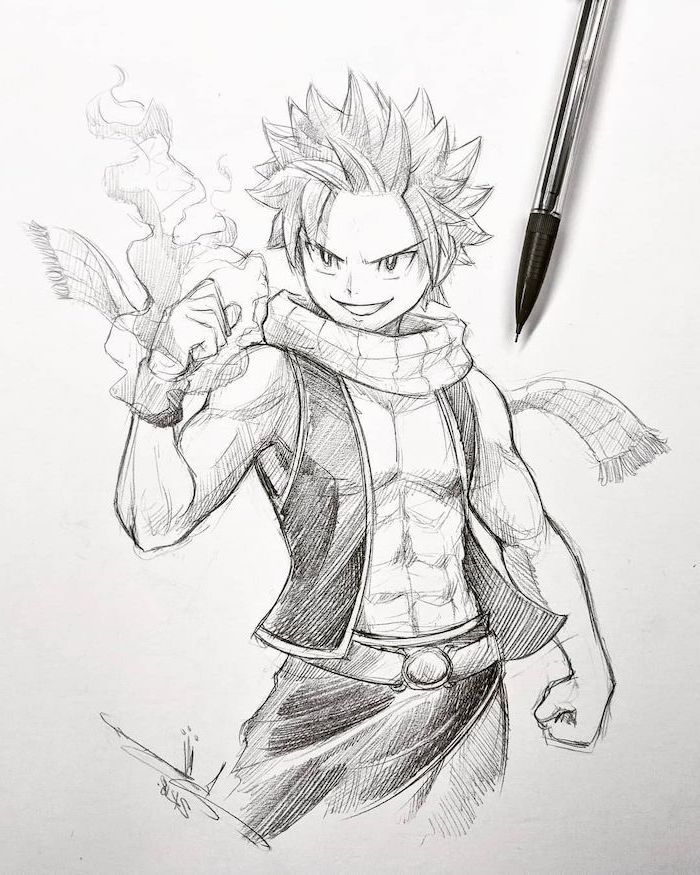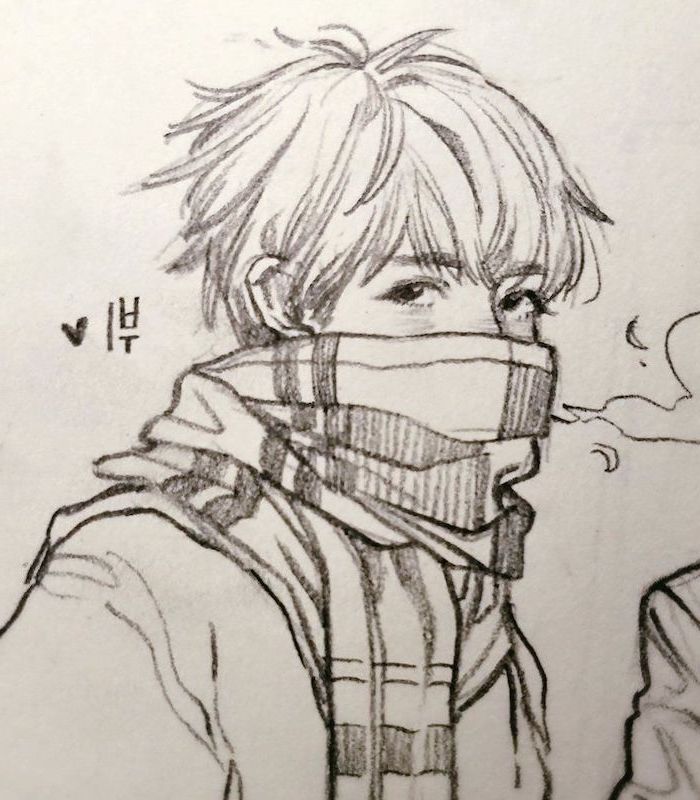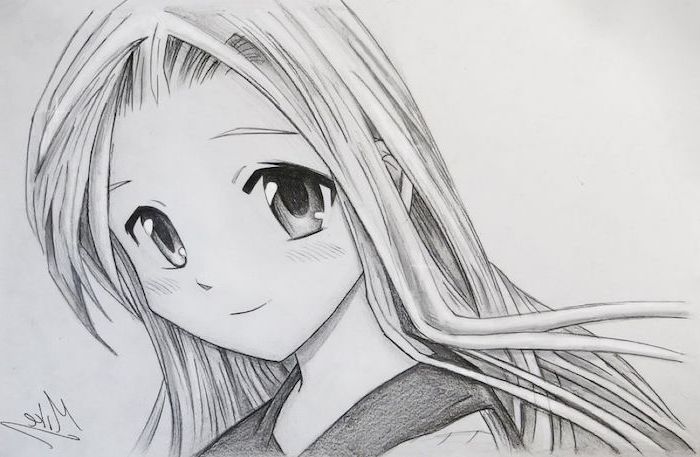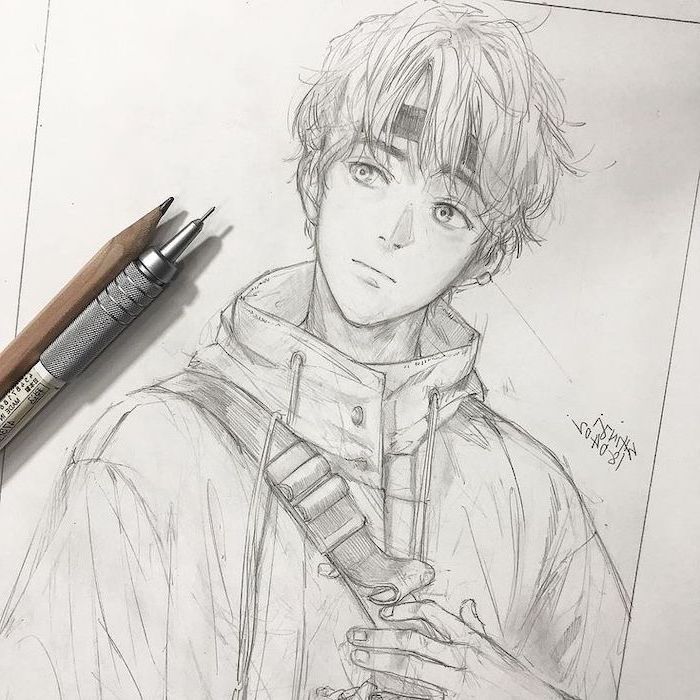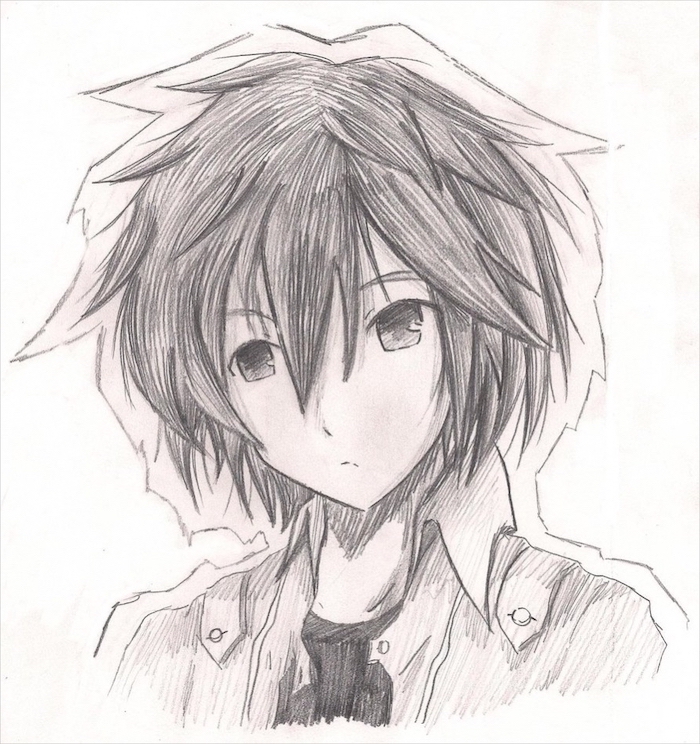 Even the simplest black and white pencil sketches look super expressive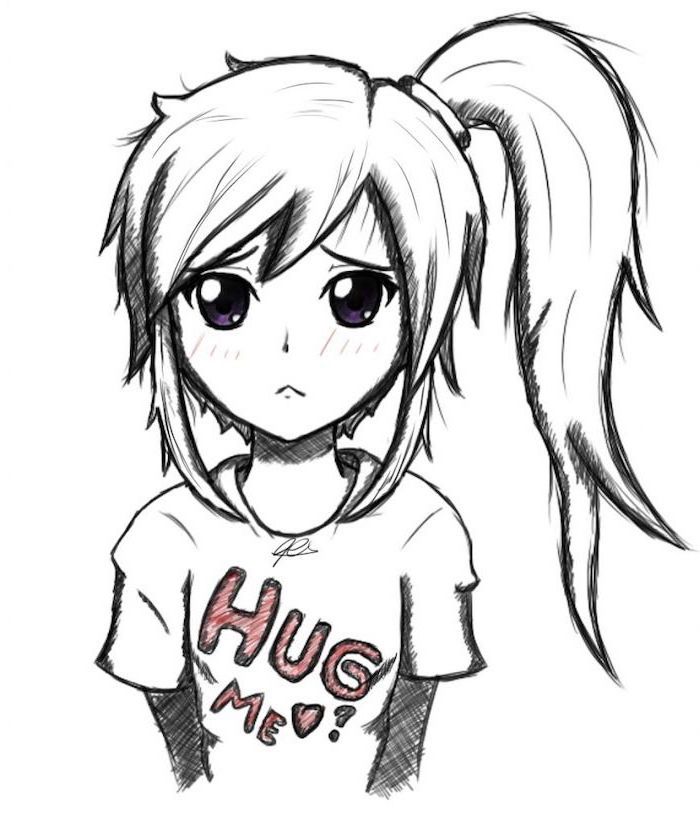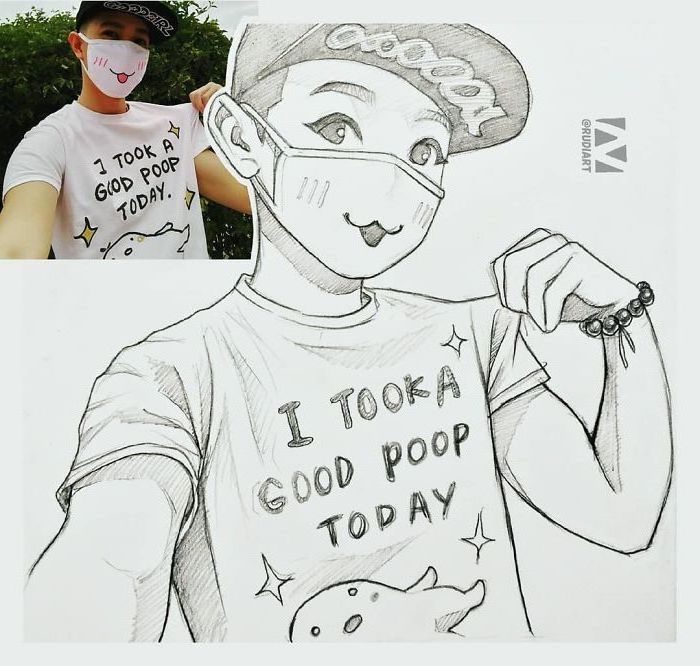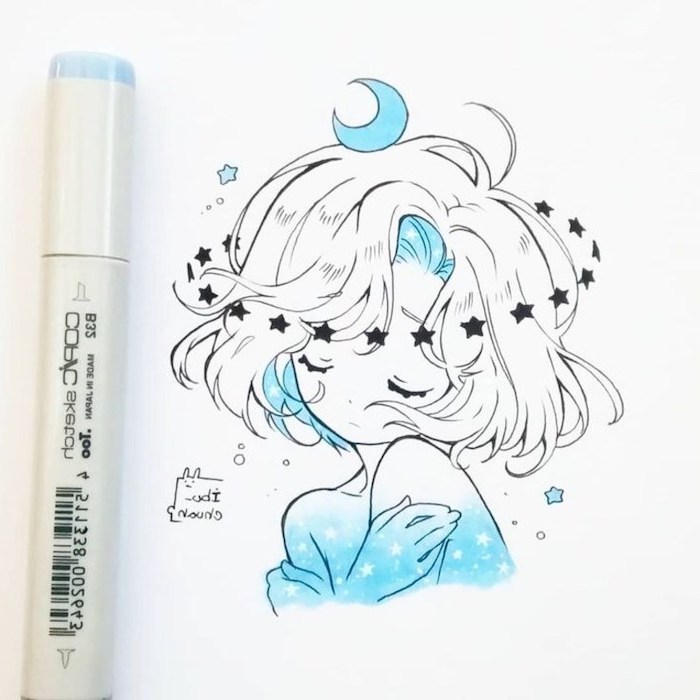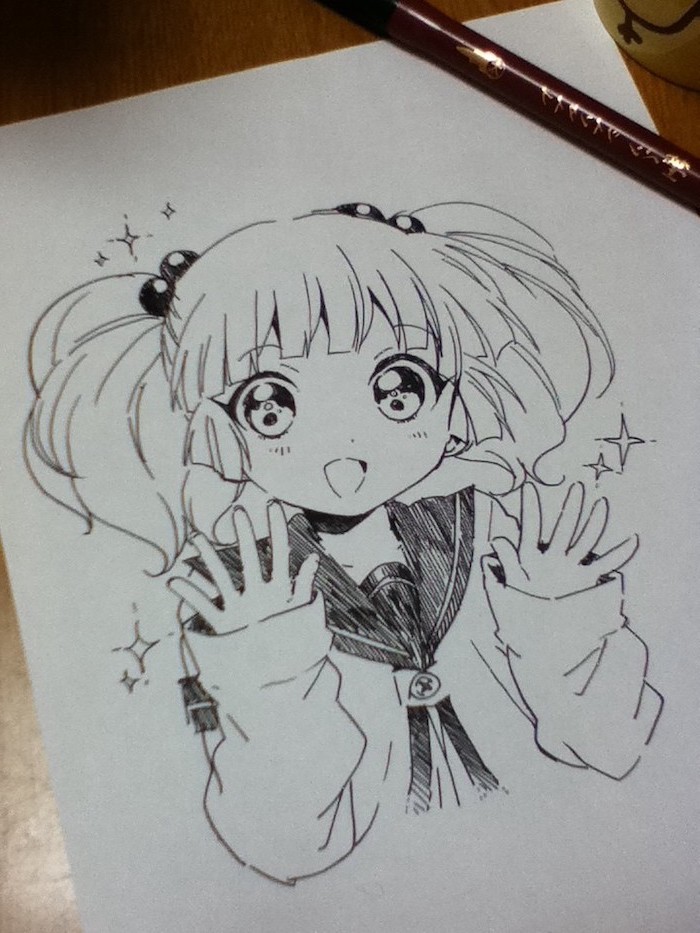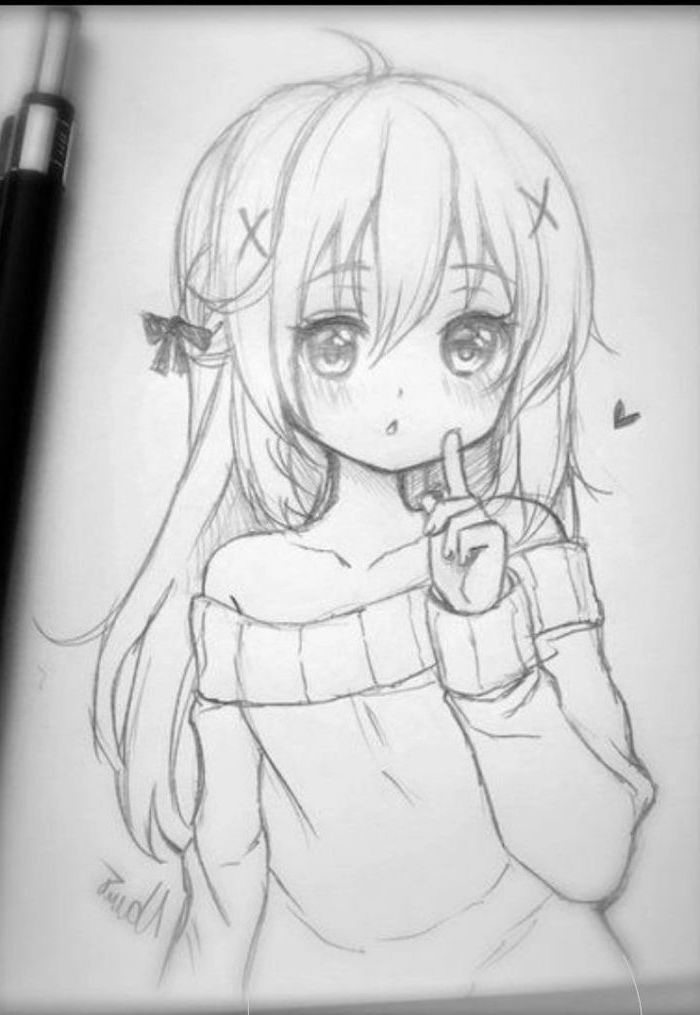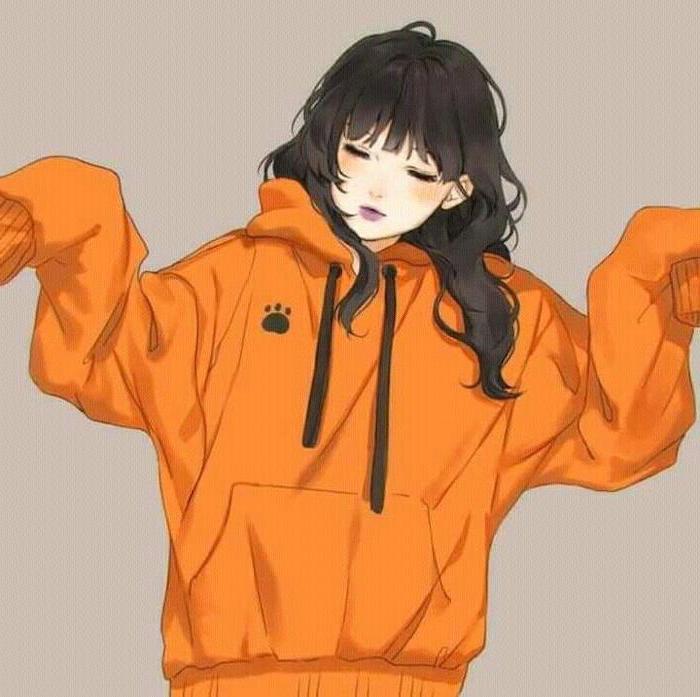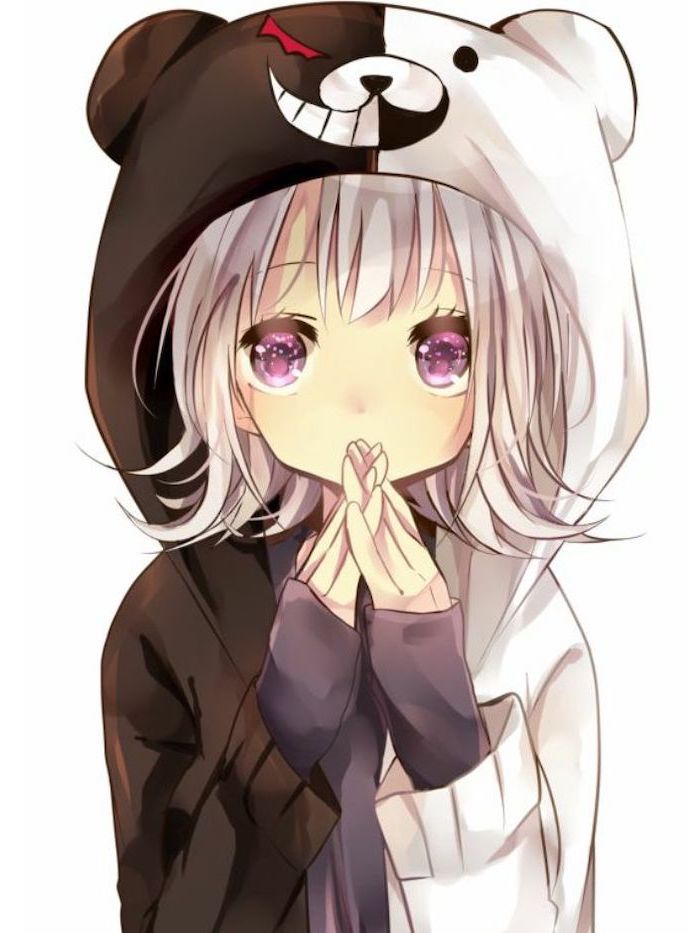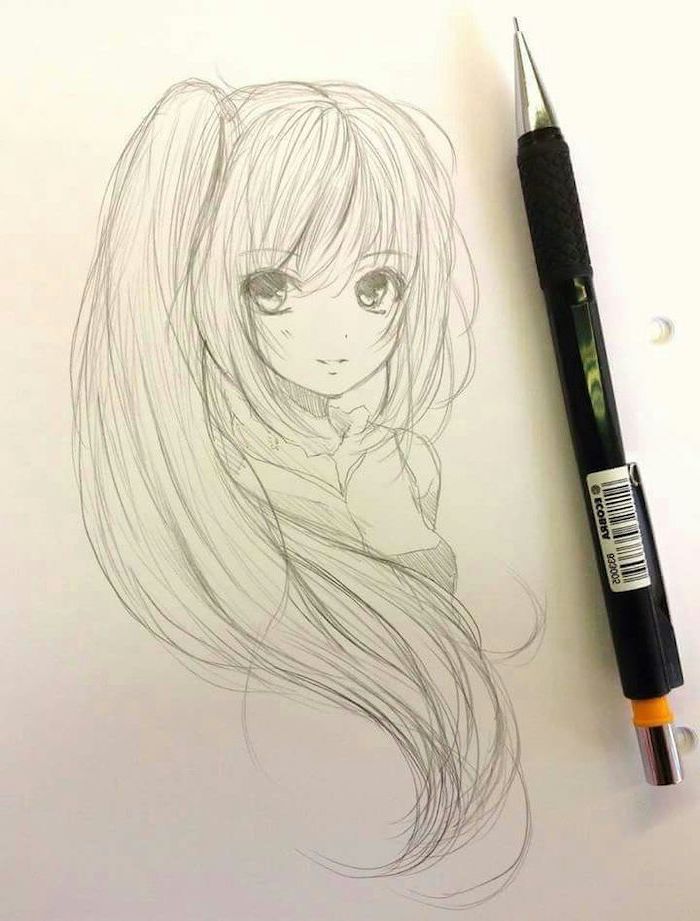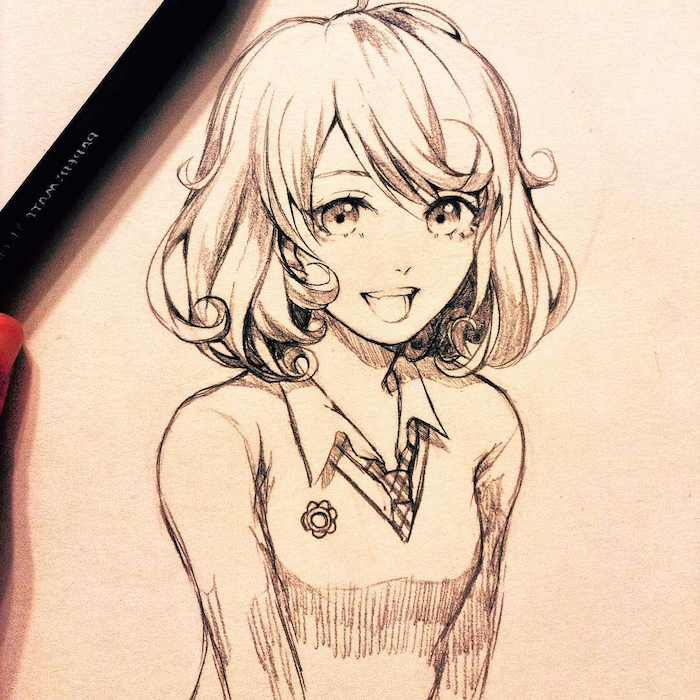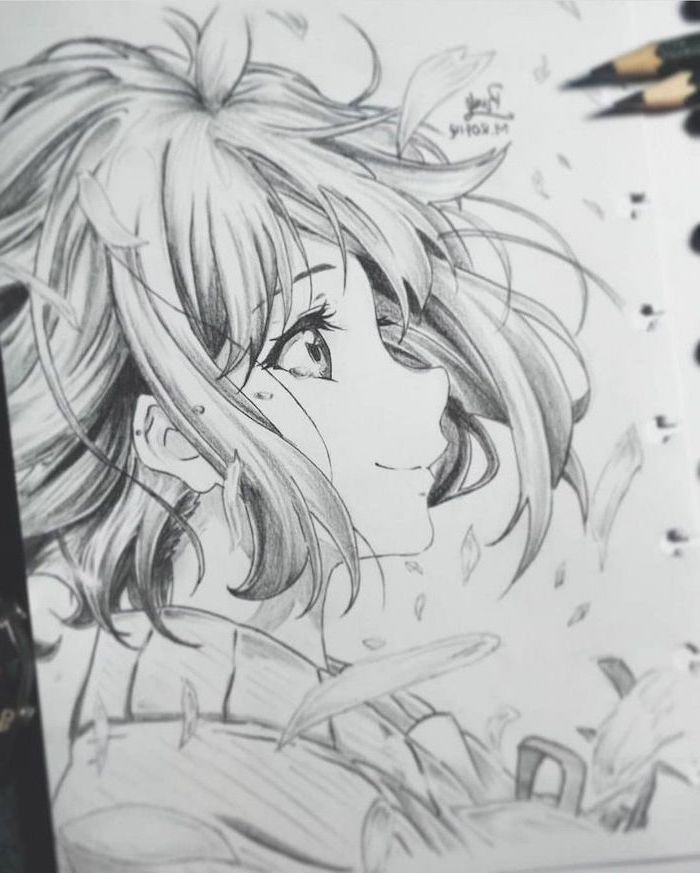 Pennywise – The Dancing Clown, the character from "It" turned into an anime character