Personalise Your Home With a Few Unique Items
Isn't it cool to have a super unique and interesting home? A home, that is going to leave a lasting impression on all of your guests every time they come to visit? Well, in this article, we would love to help you personalise your home in a creative way. After all, we all want our home to be a safe haven, where we feel relaxed, stress-free and can chill after a long day at work. So, personalising it with special and sentimental items, which showcase your family's special bond, can be very important!
Personalise your home with a few unique items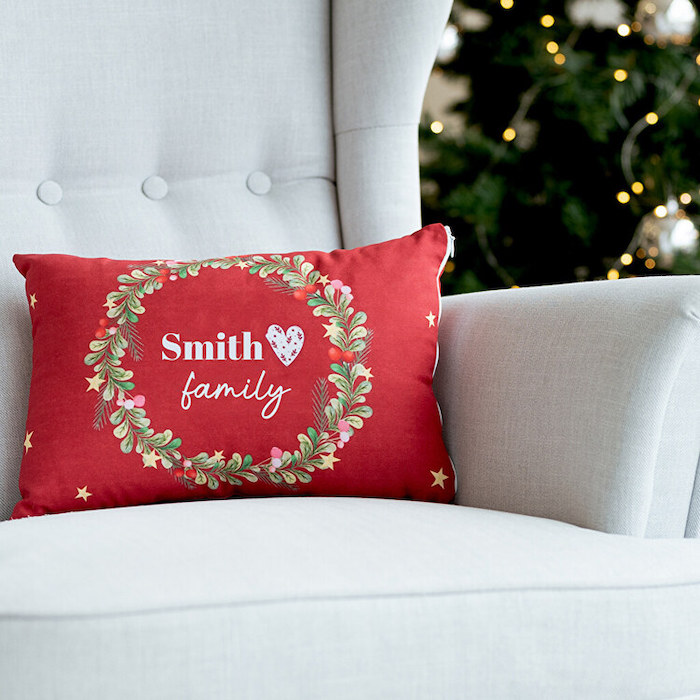 Personalise your home with special cushions
Make your living room stand out with personalised cushions for your throw pillows. Whether you choose to have your family name or another quote about family on them, they are going to show your guests how important family is to you. What's more, they can be thematic. You can have different ones for Christmas, Easter or birthdays, for example. These cute cushions will definitely bring a lot of character to your home and your living room.
Welcome your guests with a personalised message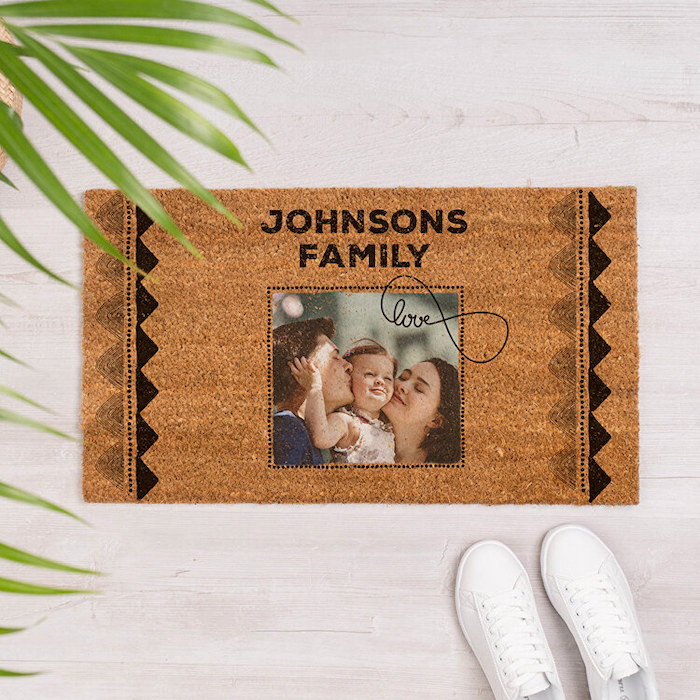 Welcome your guests the right way with a personalised doormat
What better way to let your guests know how important family is to you from the very first moment they set foot on your property. Personalised doormats are going to set the tone for what your home's aesthetic is like. Whether you choose a doormat, personalised with a photo or your family name, or one with a funny message for your guests, it will always be a great choice. Ones with special greetings are also super cute. Especially if you have packages delivered to you all the time.
Personalise your bedroom as well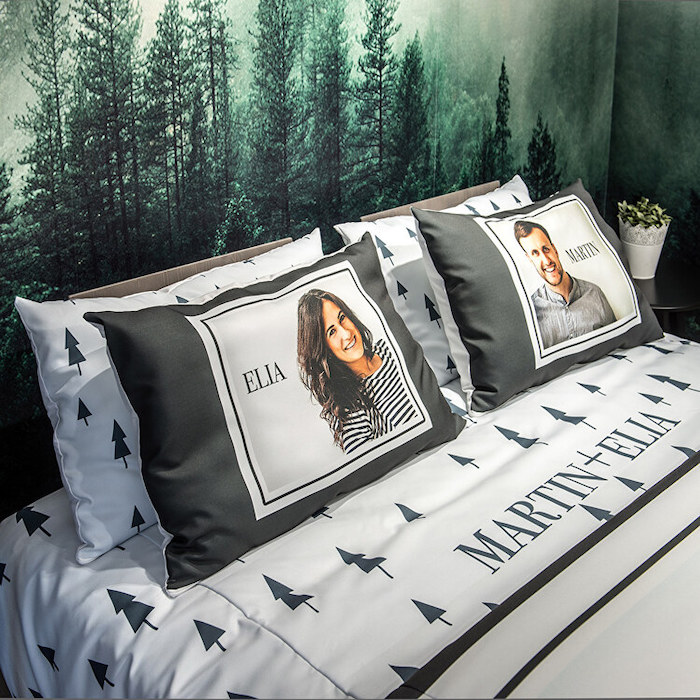 Personalised pillows and bed linen
These come in handy if you are looking for a special personalised Valentine's Day gift. It could also be a gift for an anniversary, for example. Pillows with your photos or sayings like "Mr. Right" and "Mrs. Always Right" are super popular and are super cute. What's more, the whole family can have pillows with their names on them. That way, they will always be sure that they are sleeping on their own pillow.
Protect your surfaces with cute coasters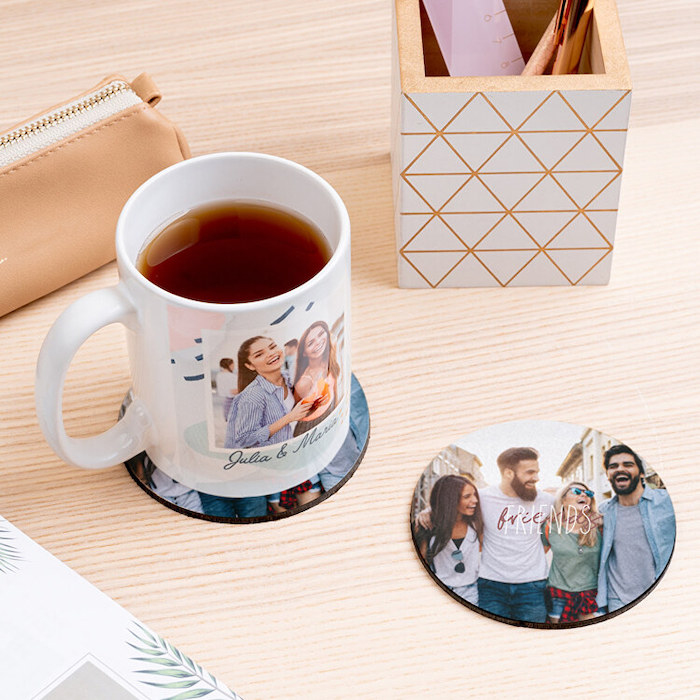 These personalised coasters will definitely come in handy
Do you want to protect the surfaces of your furniture and impress your guests at the same time? Don't worry, we've got you covered. In general, DIY coasters have been taking over the world as of late. However, there is nothing cuter than a coaster with a family photo, or one taken with your bests friends during an unforgettable experience.
Cute clock with family photos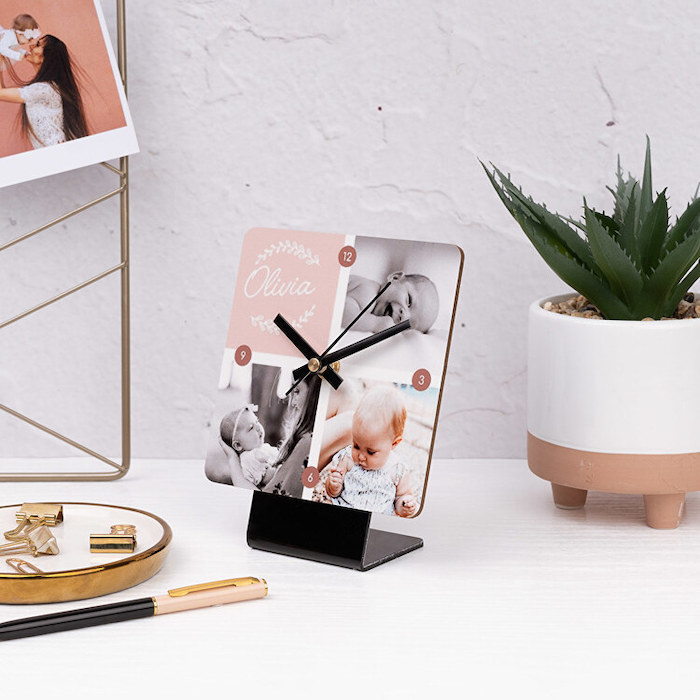 Personalised clocks are very trendy
Having a clock at home is a must! Have you ever walked into a home without a clock? And isn't it better to have a clock which is going to show your family's best moments. Your child as a baby, your wedding day, a nice family vacation – a nice photo collage of the family's best moments can be the best clock-face ever.