70 + Incredibly Sweet, Creative and Easy Mother's Day Gifts
First of all, can we begin by saying that moms are awesome?  Not only do they seem to have a solution for every problem, but are also always prepared to give you their love, support and advice, not asking for anything in return, except your wellbeing and happiness. Therefore, it is sometimes easy to forget that despite seeming like almighty superheroes, moms are humans like the rest of us, and enjoy receiving gifts just as much as the next person. With Mother's Day fast approaching, now is the perfect time to start preparing some thoughtful, handmade presents. To help you get started, we have gathered an extensive list of super sweet and creative mothers day gifts ideas, which are sure to bring a smile to your mom's face and brighten up her day. Also included are several tutorials, which are not only simple and fun, but also easy on the wallet. And if you want even more cool handmade gift ideas, check out our DIY section. We have loads of clever and creative suggestions for all kinds of occasions, including Easter and Father's Day!
When it comes to Mothers Day gifts, it's hard to beat a stylish, hand-made card, especially when it's accompanied by family photos

Everyone loves cupcakes and yes, that includes your mom! Decorate home made or store bought cupcakes with vibrant fresh flowers, for an extra festive touch: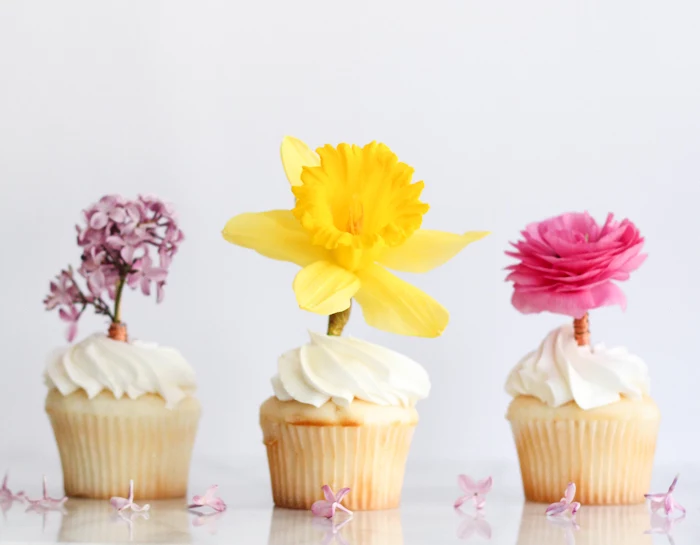 Simplicity can be extremely effective. Decorate plain dishes with a subtle touch of paint for a unique, customized gift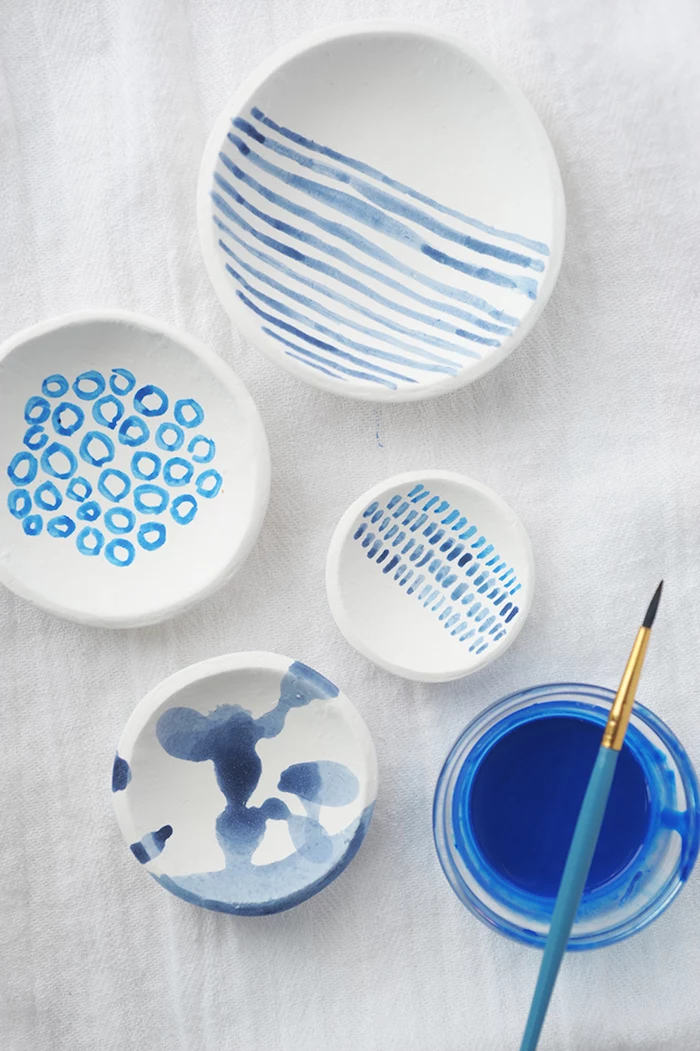 Here is a clever idea – handmade golden bath salts with an appropriate message: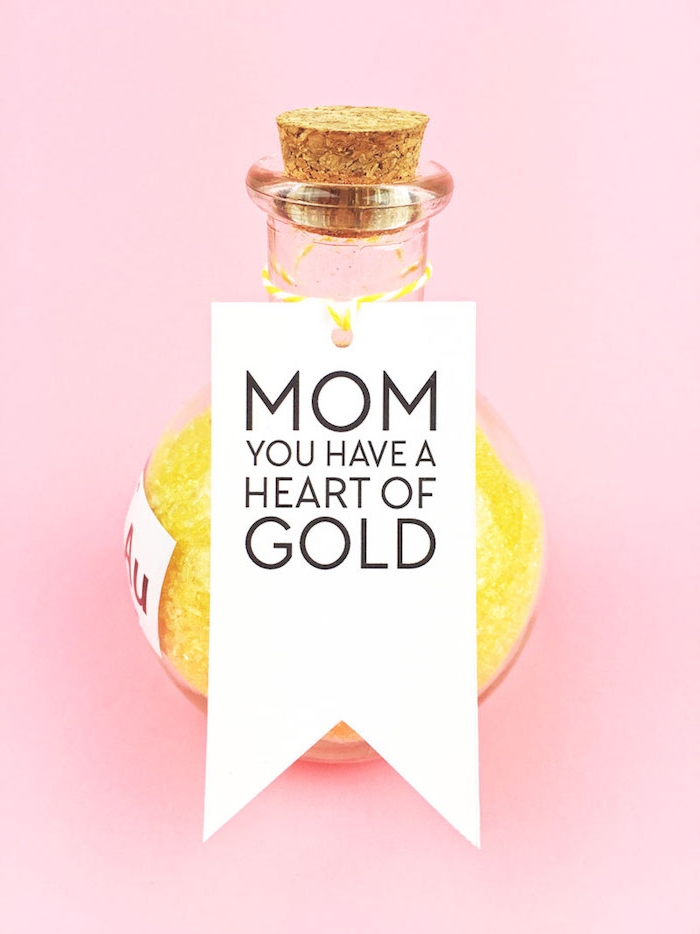 This video contains some tasty treat suggestions and a cool customized cushion idea:
If your mom loves jewelry, you can find some inspiration for gorgeous handmade pendants, earrings and more, right here:
And if you're looking for more affordable options, we've got that covered too:
Here is an alternative necklace, idea which is super easy to make and looks amazing. learn how to make it yourself in the photo tutorial below!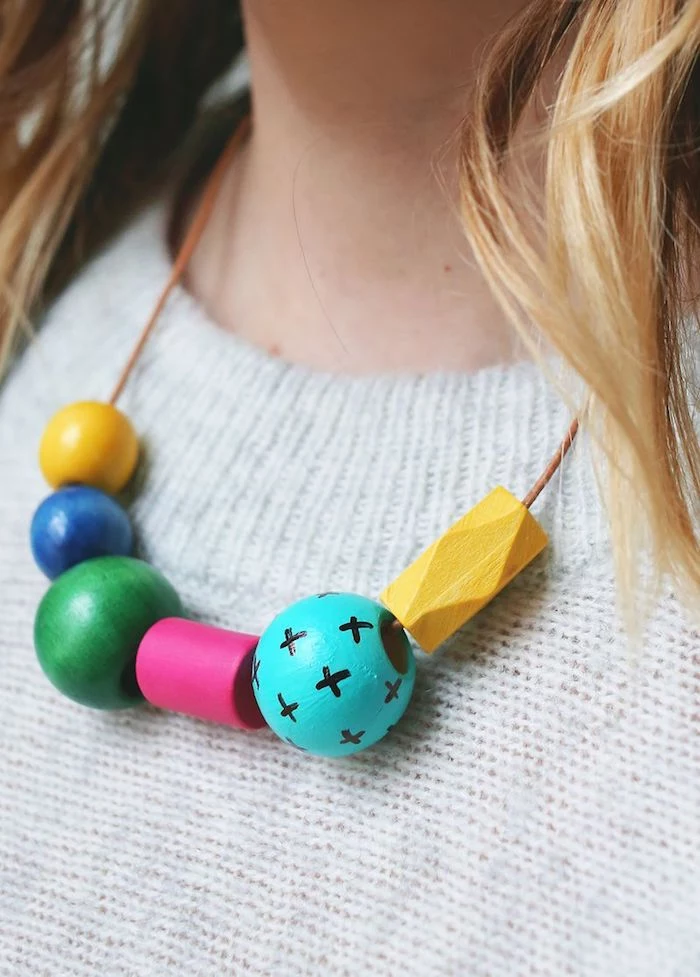 Materials:
Wooden jewelry making beads in different colors and sizes
Leather cord
Permanent markers in different colors
Scissors
Acrylic paint and brush (optional)
Instructions:
Making this lovely necklace is easy as pie! First, pick several wooden beads in different sizes and colors (we recommend 5 to 7). Using the markers, draw some decorative patterns on one or two of the beads, leaving the rest plain. If you are really good at drawing and have some acrylic paints on hand, you can try painting more complex decorations, such as animal or floral prints. If not, just opt for polka dots, stars or hearts. Next, cut a piece of leather cord and string the beads together. Finally, tie the loose ends in a secure knot, and your necklace is ready!
Mothers day gifts idea – the materials needed for making a customized beaded necklace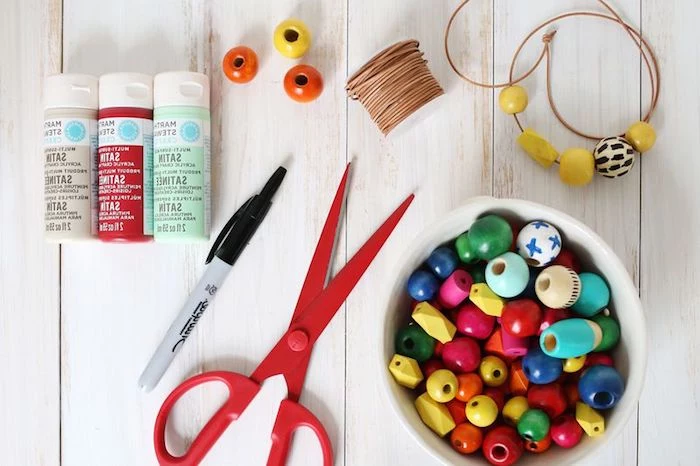 Make sure to buy wooden beads in lots of different sizes and colors!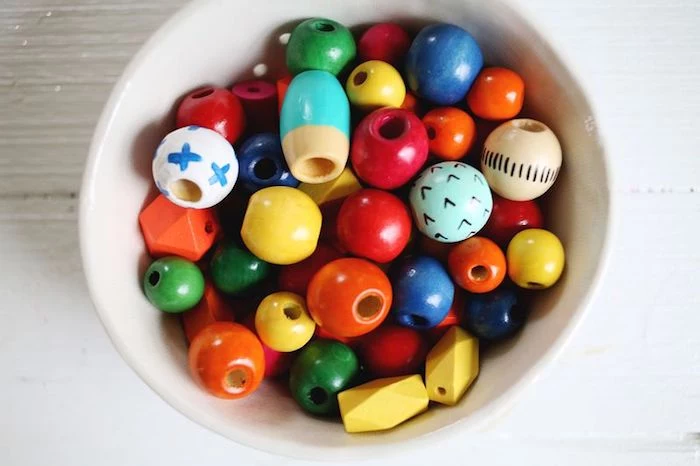 A simple, minimalist pattern can be very effective!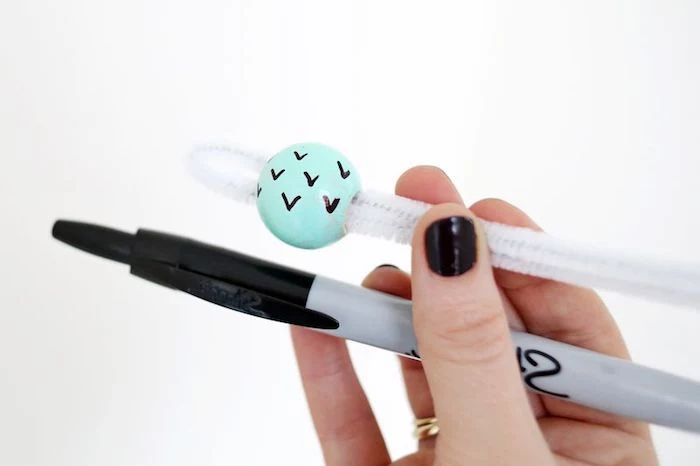 If leather cord is not available, you can also use jute twine or plain thread.
Mix different colors for an eye-catching, pop art look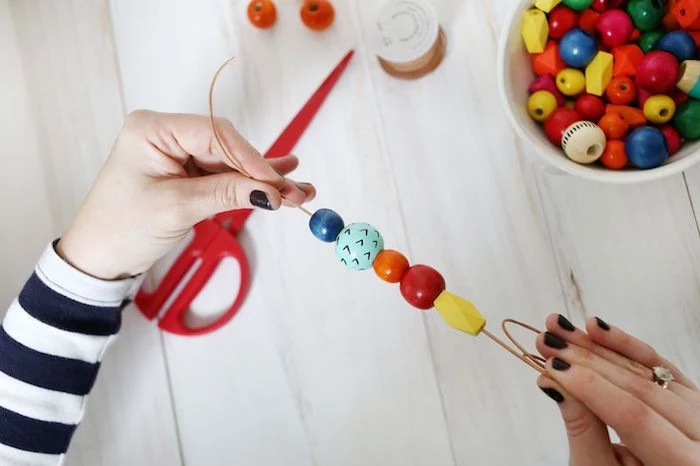 Your mom is sure to love this charming and fresh necklace!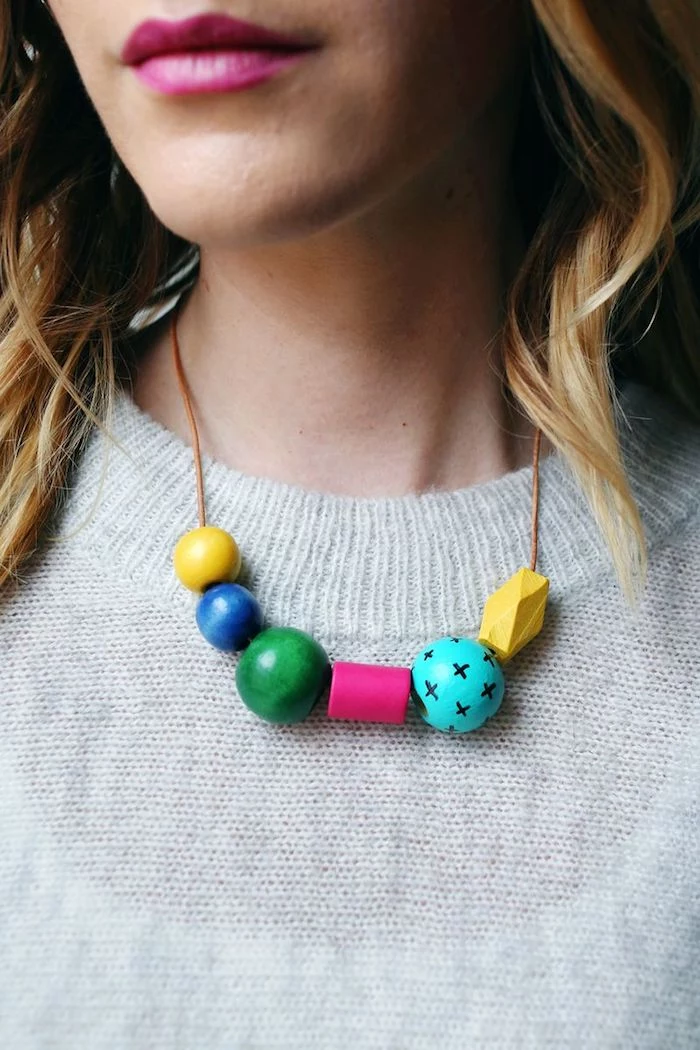 We love these gorgeous flower air fresheners – not only are they beautiful but smell heavenly too!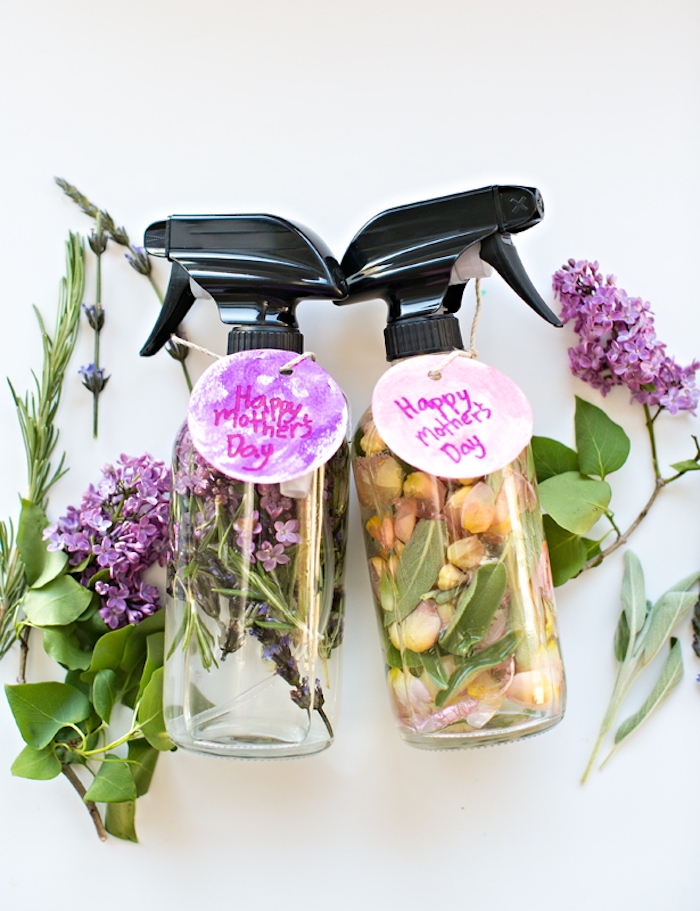 Materials need to make them:
A selection of fresh fragrant plants (we used lilac, roses, lavender, rosemary and sage)
Essential oil (we used lavender)
Refillable bottles with plastic spray caps
Water (we recommend that it's mineral or filtered)
Instructions:
Carefully take the roses apart and cut the lilac, lavender, rosemary and sage into small pieces. When done, put the flowers and herbs inside the bottles. We decided to put the roses and sage in one bottle and the lilac, rosemary and lavender in another. If you prefer, you can mix them all up, or experiment with other combinations. Next, fill the bottles with water. Those using bottled water can opt for a funnel to avoid spillage. Finally, add up to 10 drops of lavender essential oil in each bottle and shake very gently.
You will only need several minutes for this fun and easy project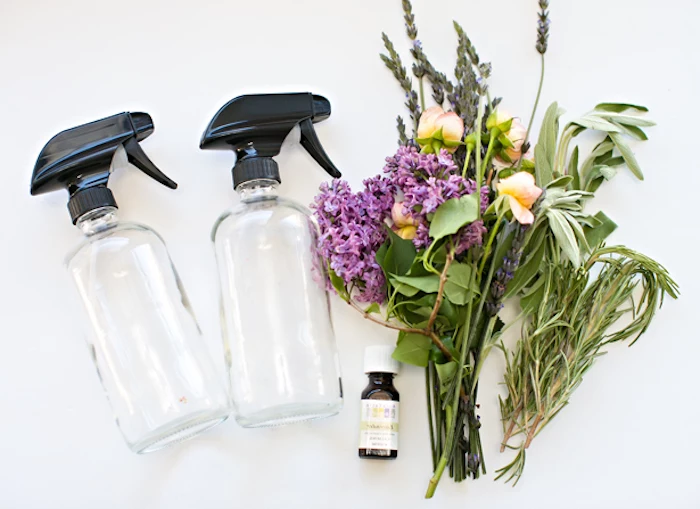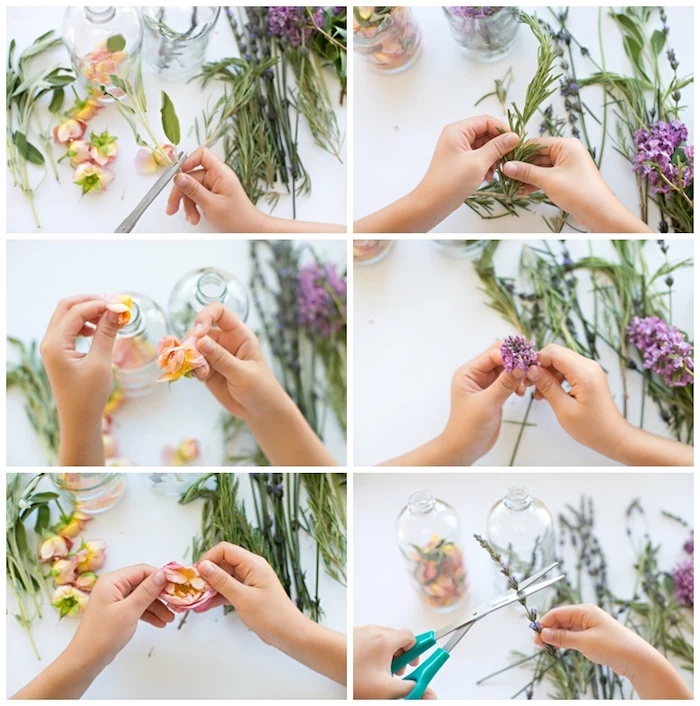 Aren't they pretty?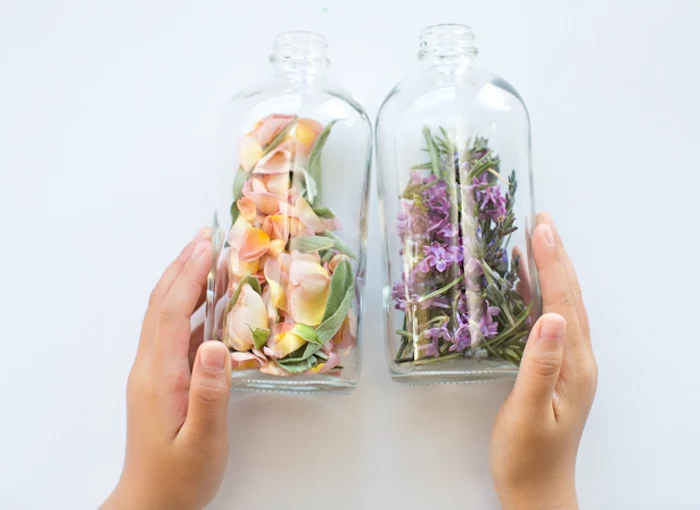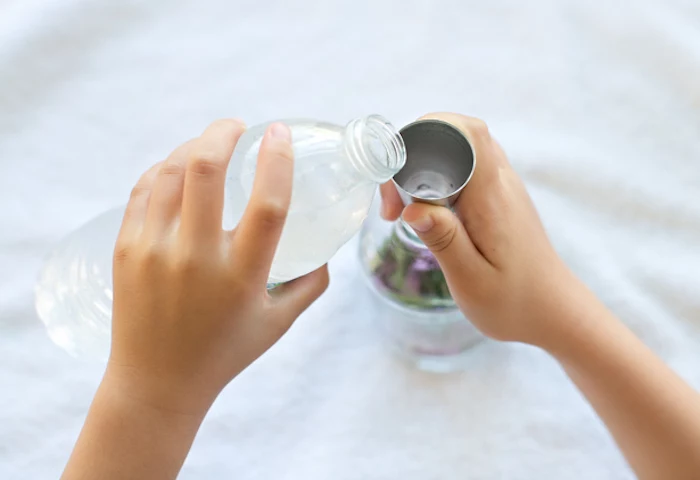 If your mom doesn't like the smell of lavender, you can choose a different essential oil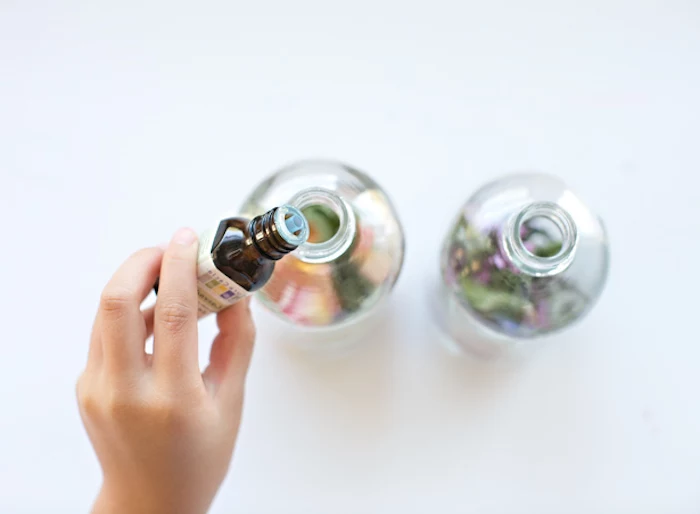 How cute is this pompom necklace? This is one of our favorite mothers day gifts ideas!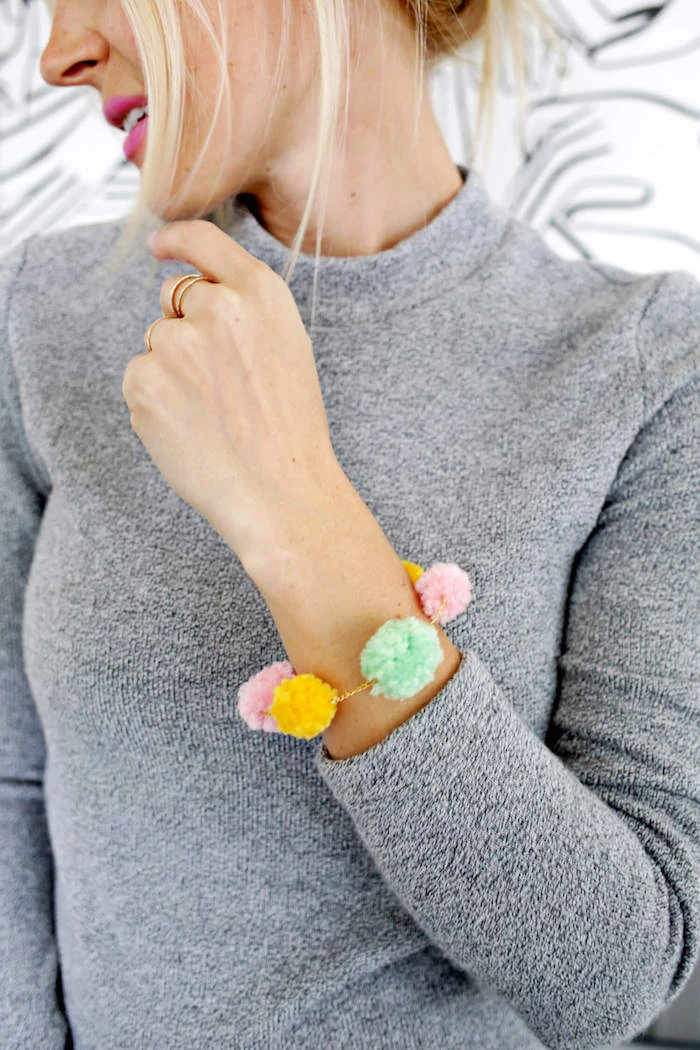 What you'll need:
Woolen thread for knitting in colors of your choice (we went for pale pink, light turquoise and yellow)
small pliers
thin metal chain
jewelry making pins with hooks
lobster clasps and jump rings
Instructions:
First, make several pompoms, using the woolen thread. If you haven't tried this before, check out a tutorial. We needed 5 pompoms for our bracelet, but you can use more or less, depending on your preference. Next, pierce each pompom with a jewelry making pin. Using the pliers, bend the sharp side of the pin into a hook. This way you should have hooks on both sides of the pin. Once done, cut several pieces of thin metal chain, trying to get them in roughly the same length. Attach the chain pieces to the pompoms' hooks with jump rings using the pliers. Add a lobster clasp and a jump ring to either end of the bracelet. Package nicely and present to your mom!
You only need a handful of materials!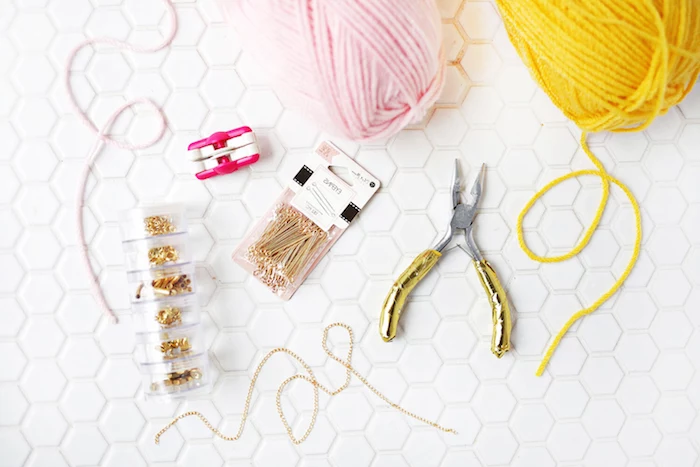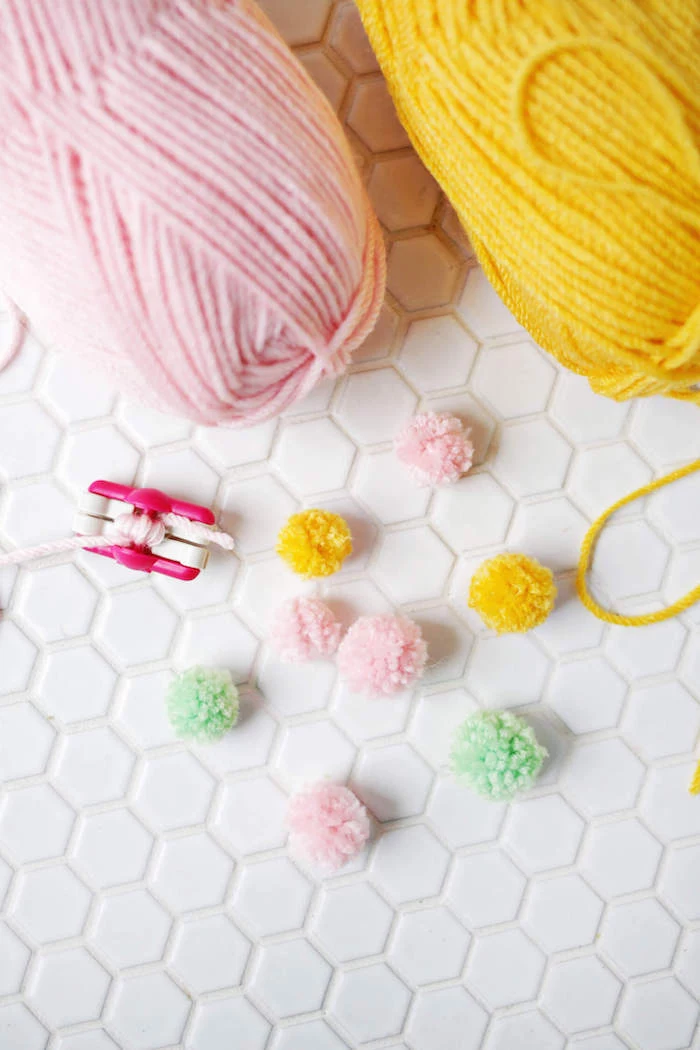 Make sure to choose woolen thread in your mom's favorite colors!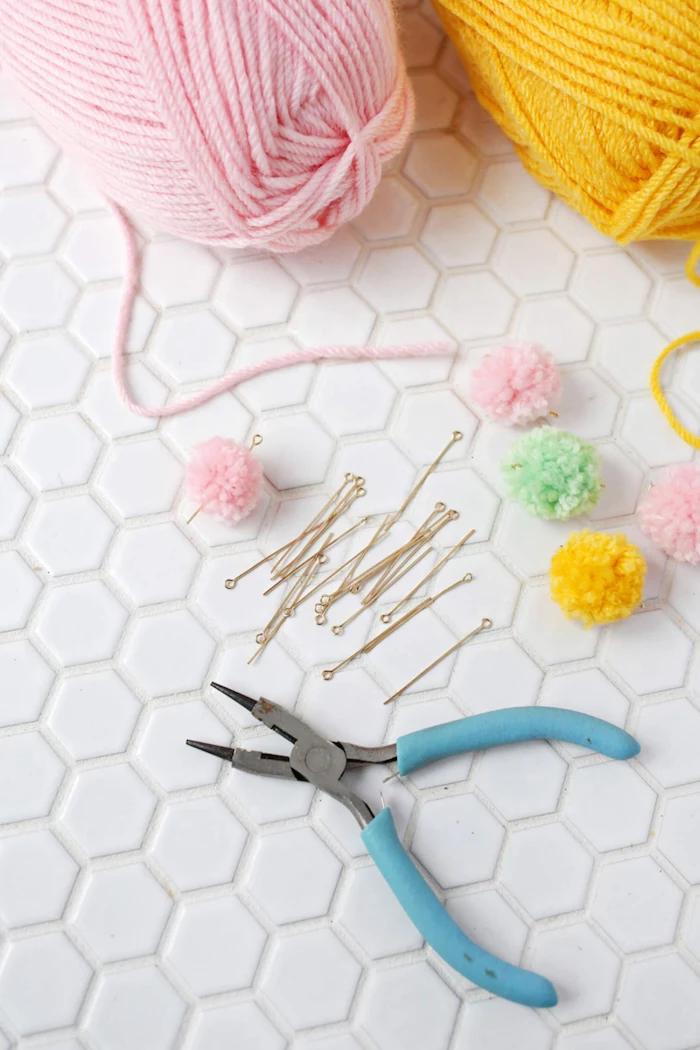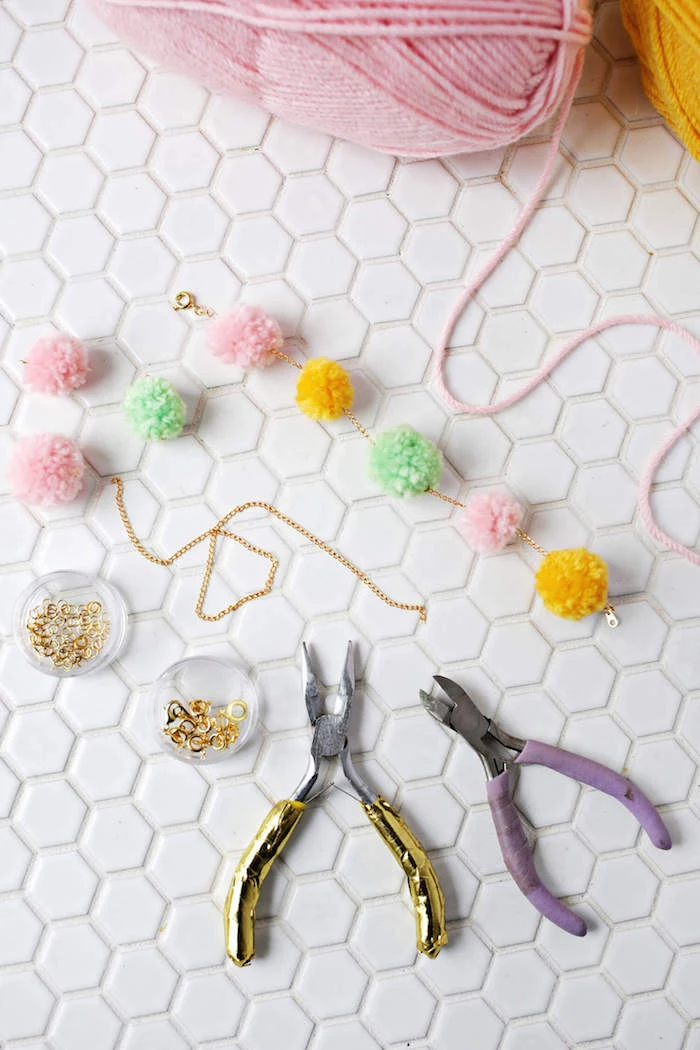 This bracelet is chic, easy to make and incredibly cute!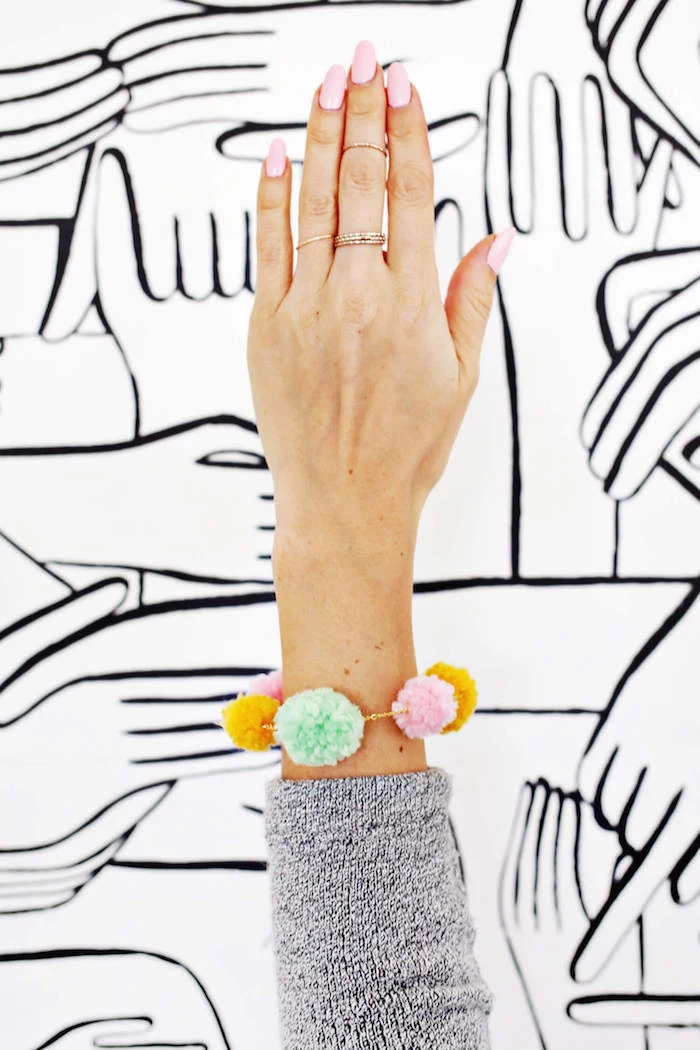 And, since we are on the subject of jewelry – hand-painted trinket boxes are very popular and functional mothers day gifts!
My mom and me – an adorable DIY idea for youngsters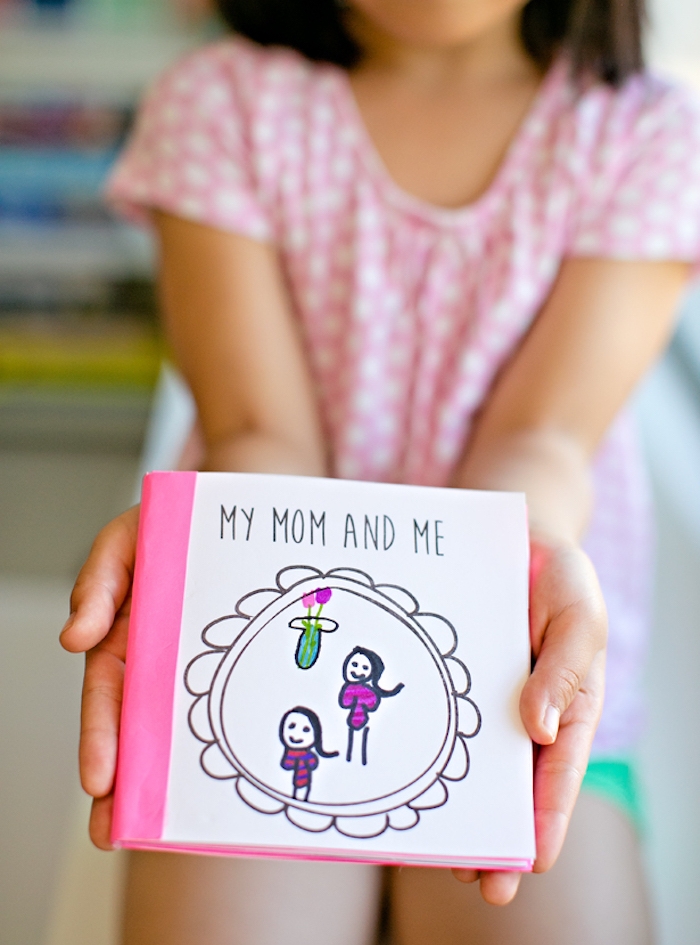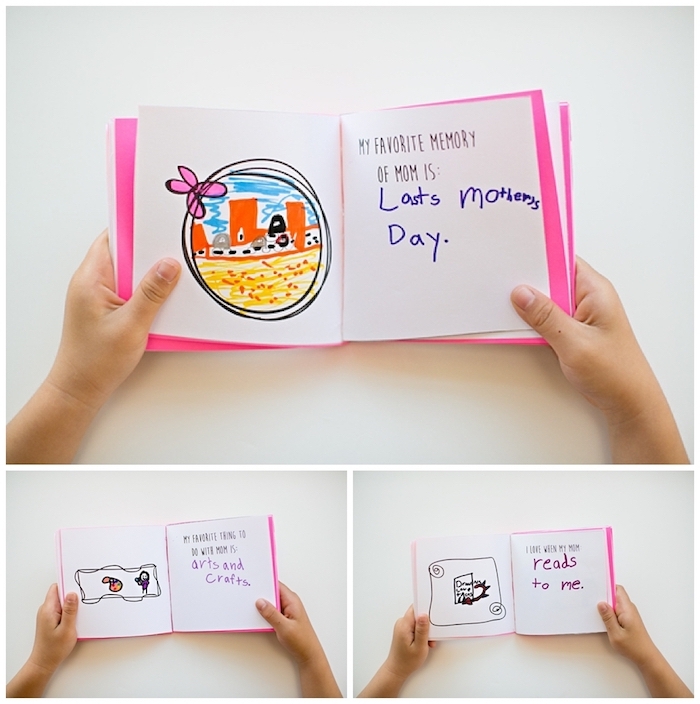 Embroidered decorations are an excellent way to show how much you care for your mom, as they take time and effort to prepare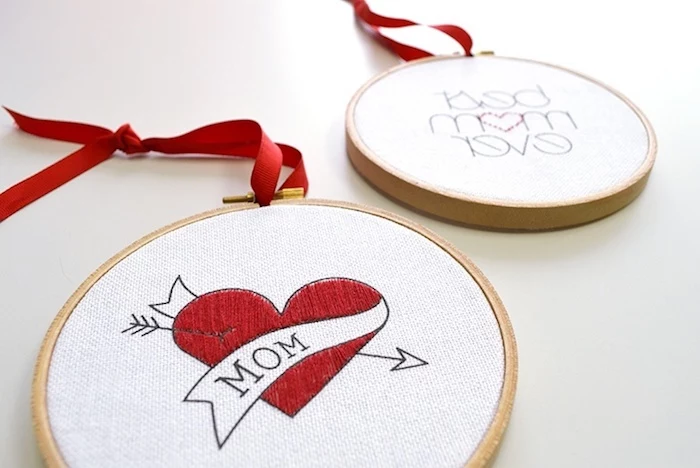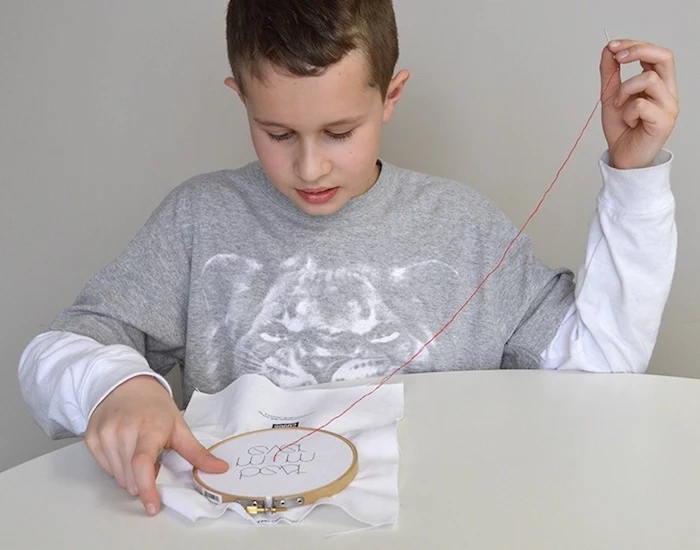 Surprise your mom with a beautiful sweet treat!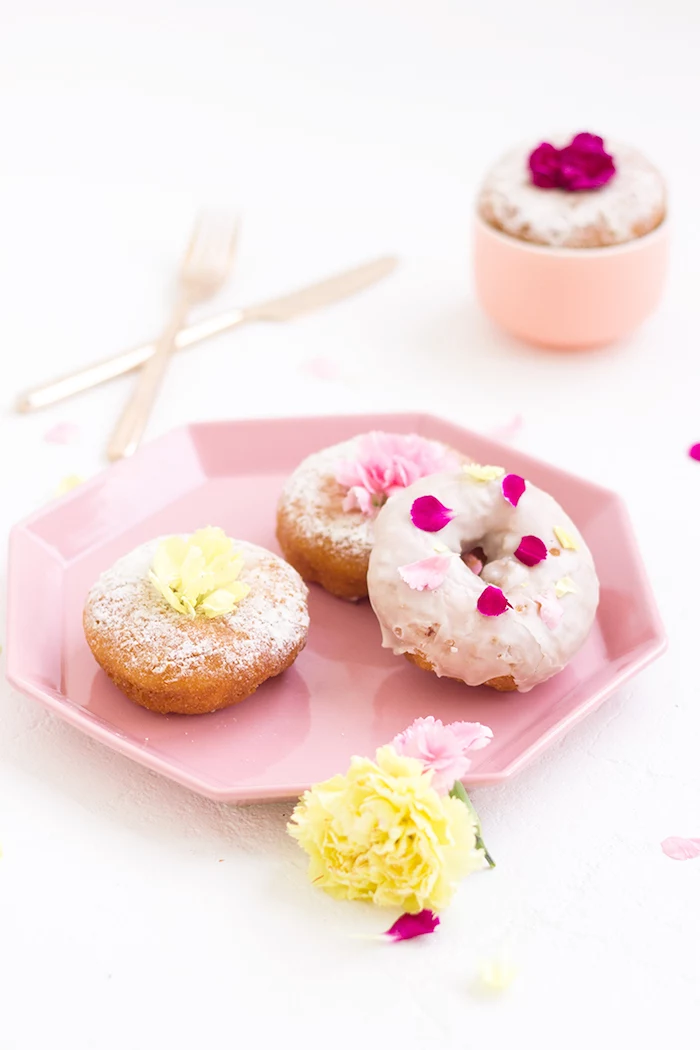 Flowers are a classic choice. Add a refreshing twist by using customized wrapping paper!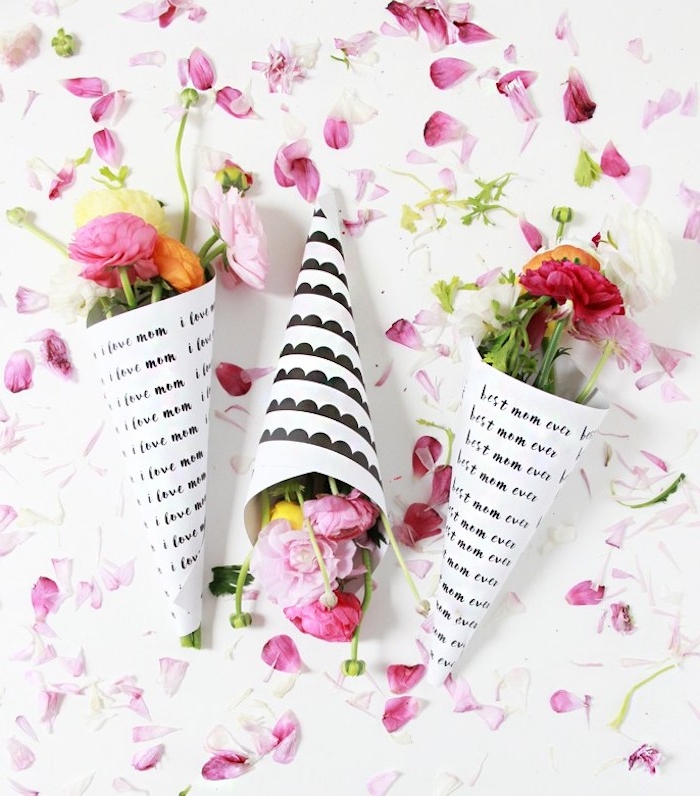 Or choose the best of both worlds and opt for a cupcake bouquet!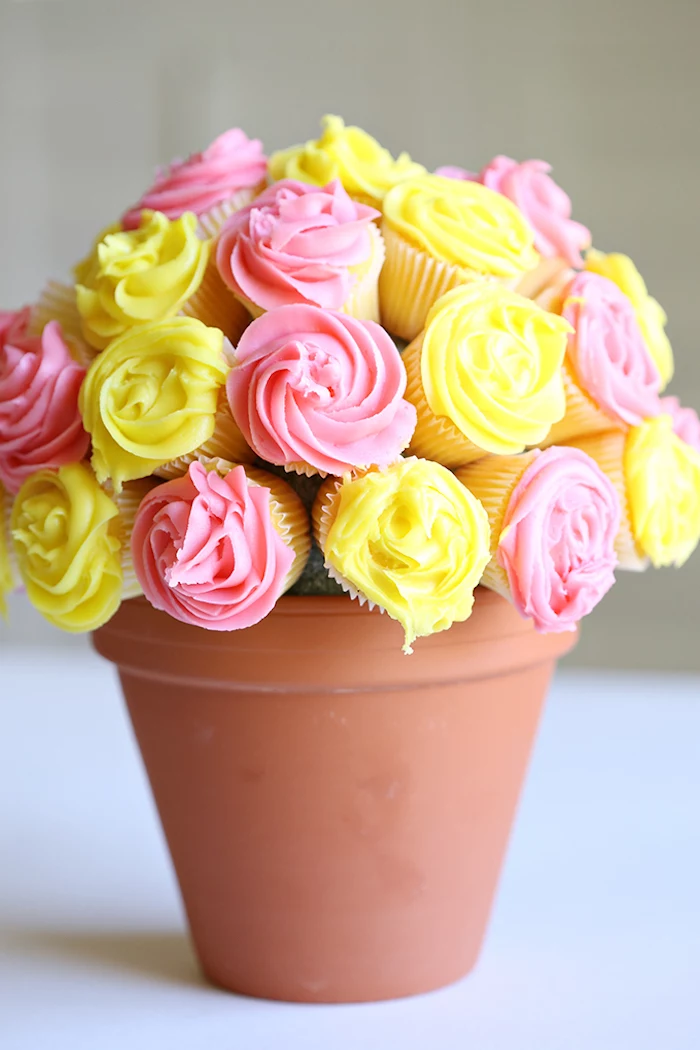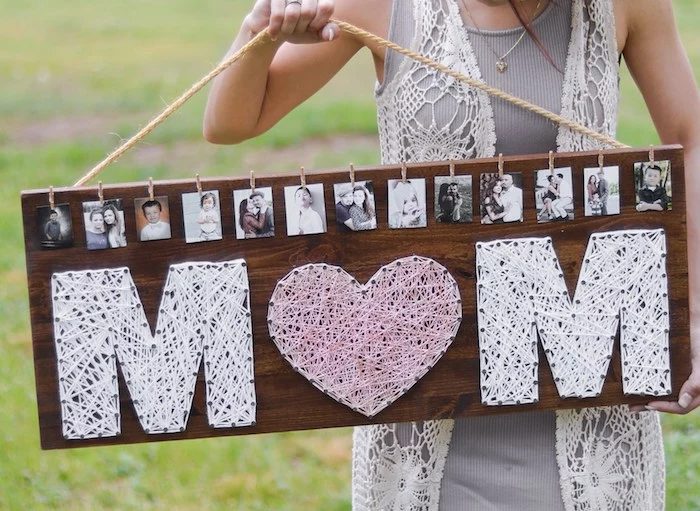 How cool are these paper craft plants? All you need for making them is some colored paper, markers and a few planters filled with rice!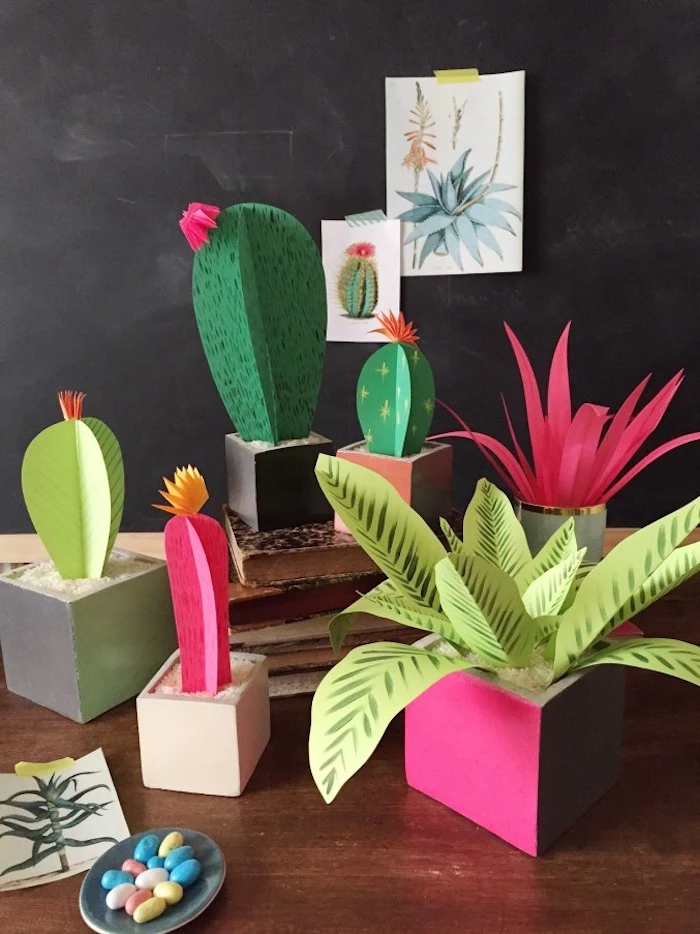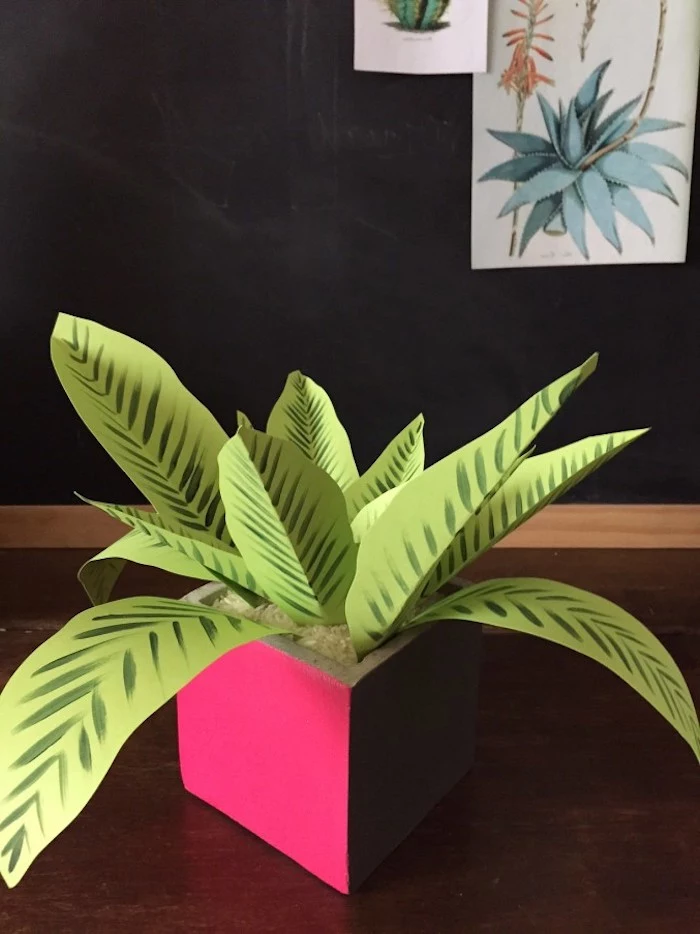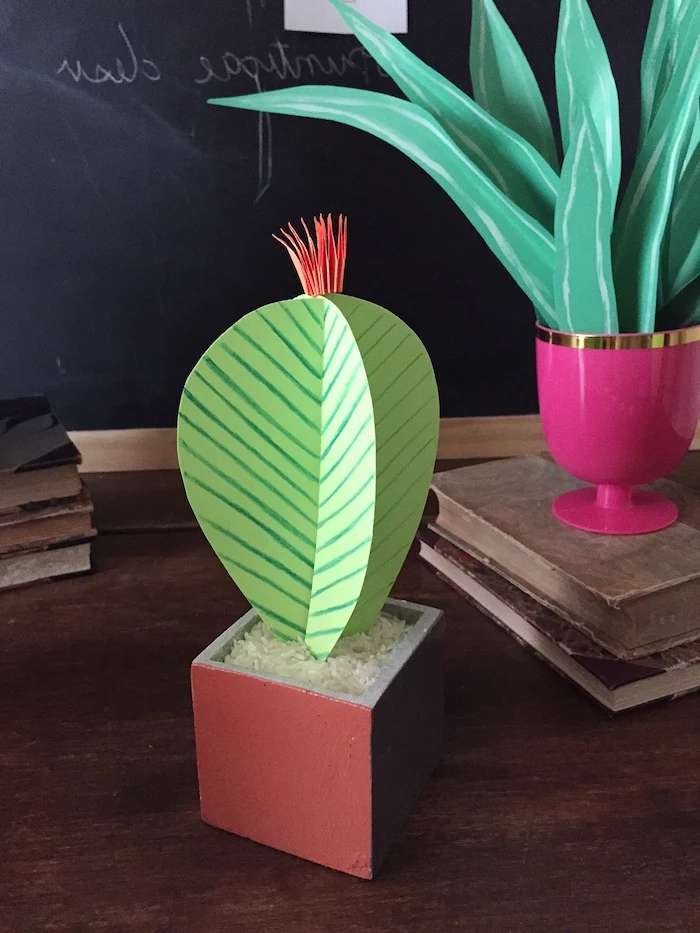 If your mom prefers the real deal, get her an indoor plant and hand-paint the pot. This will give it a more personal touch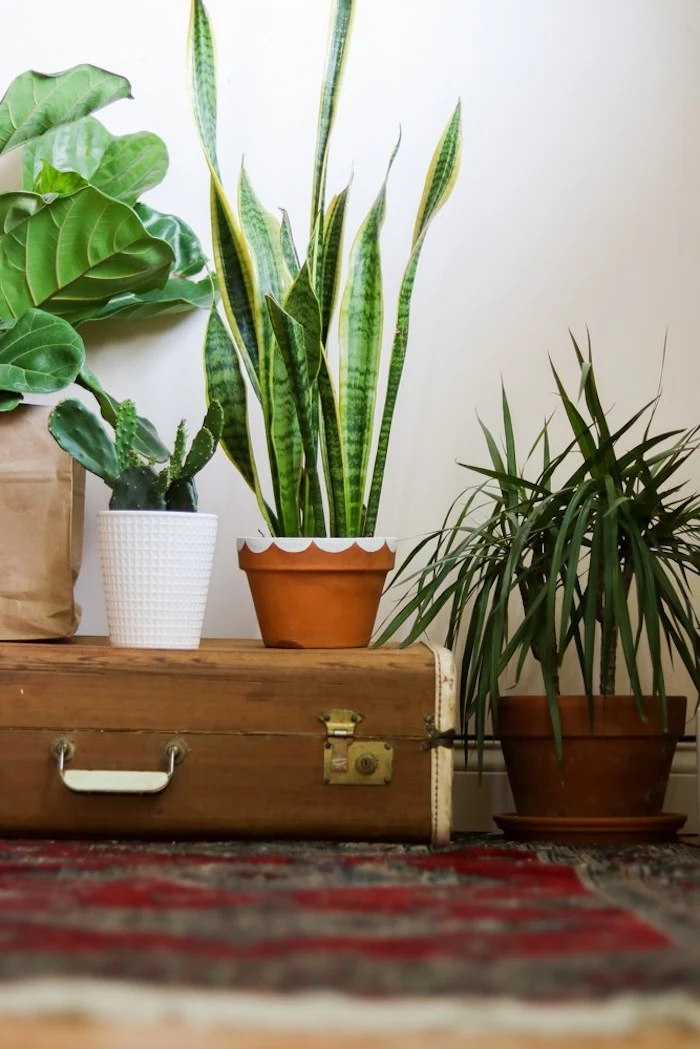 Or try making an original hanging planter with some wood, wire hoops and thread: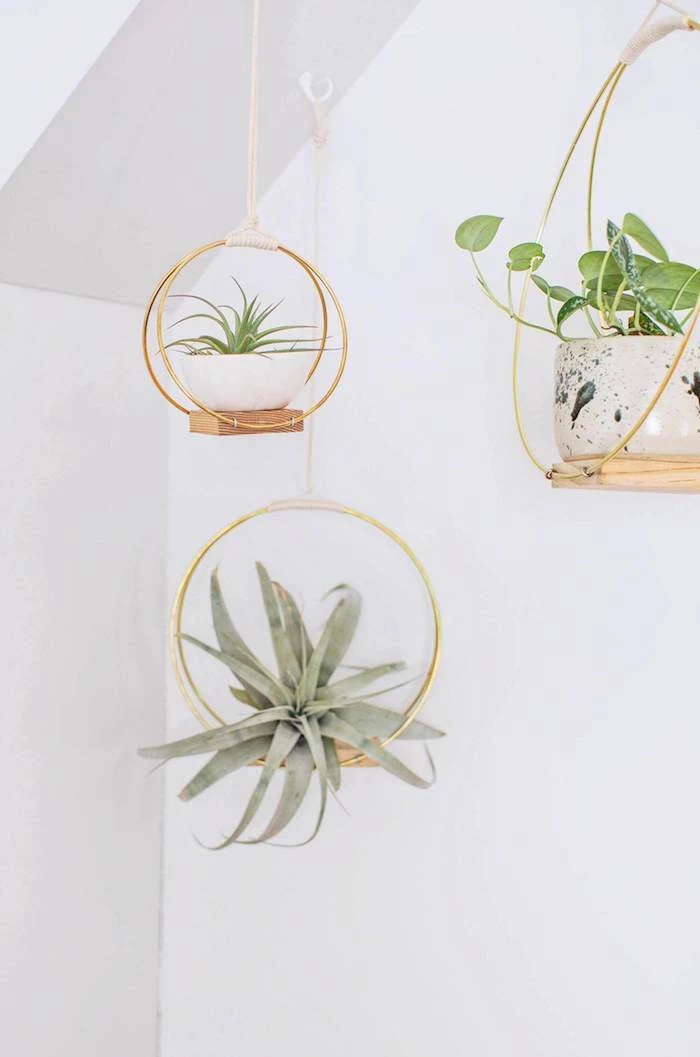 Moms with green thumbs will love these cute hand-made flower seed pouches: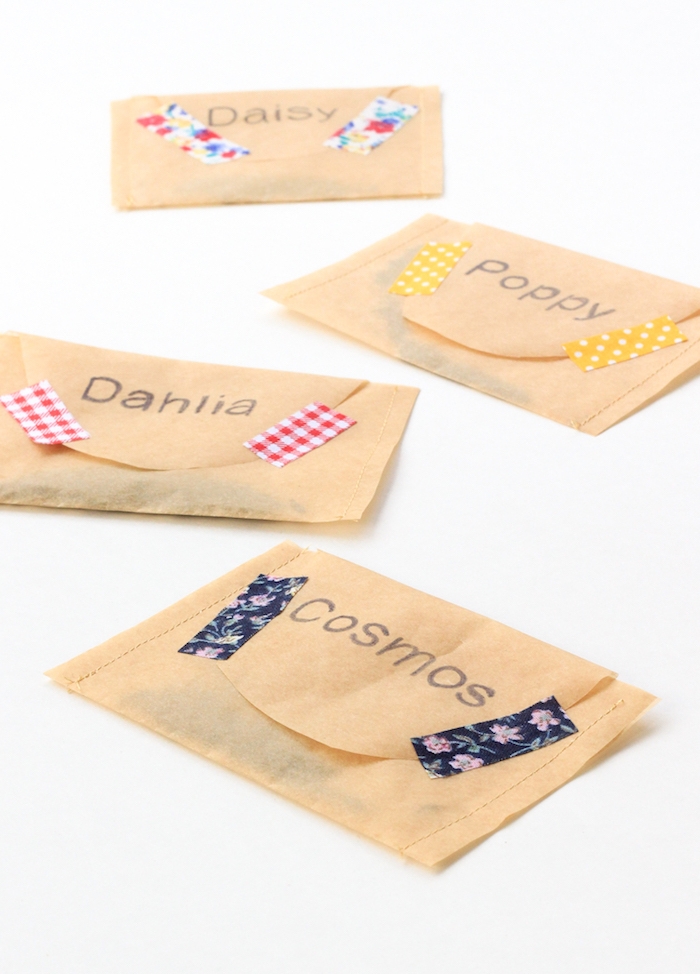 Old cups can be transformed into cute miniature succulent gardens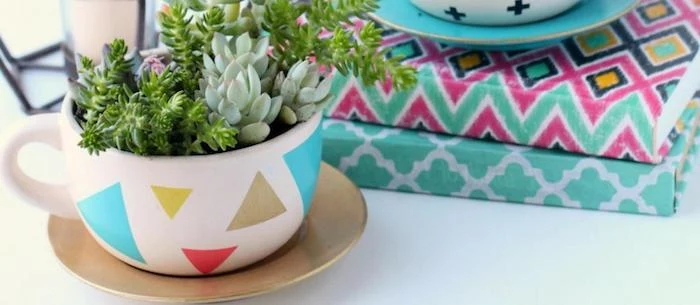 If your mom likes candles, why not try making some yourself?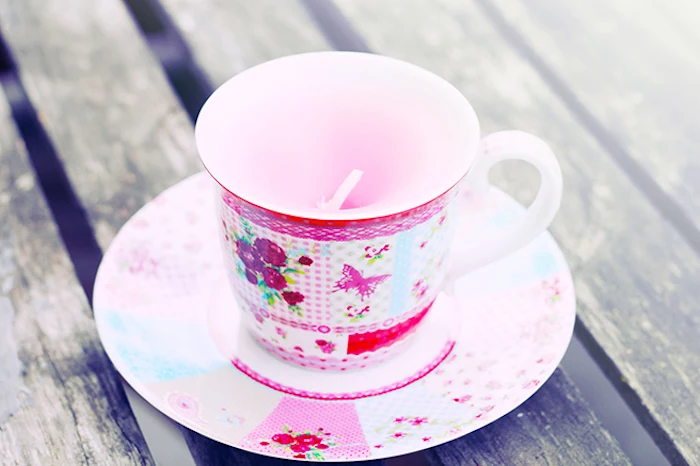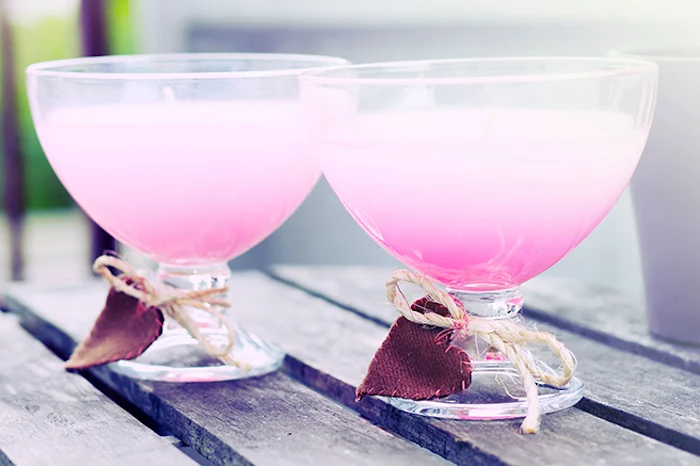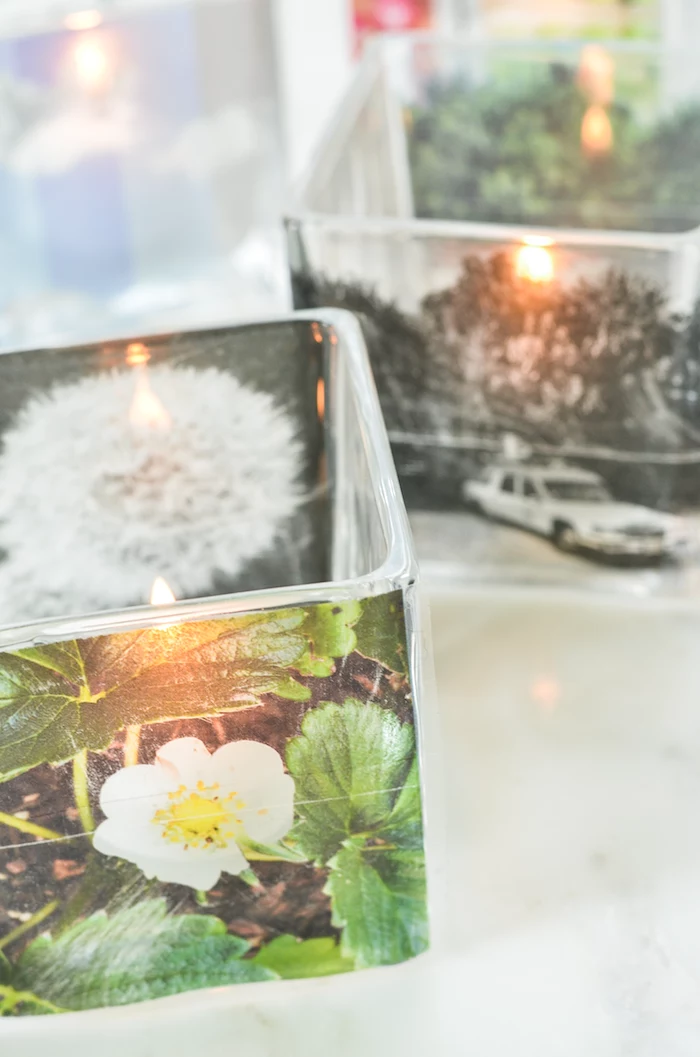 Here are some gift suggestions for star chef moms: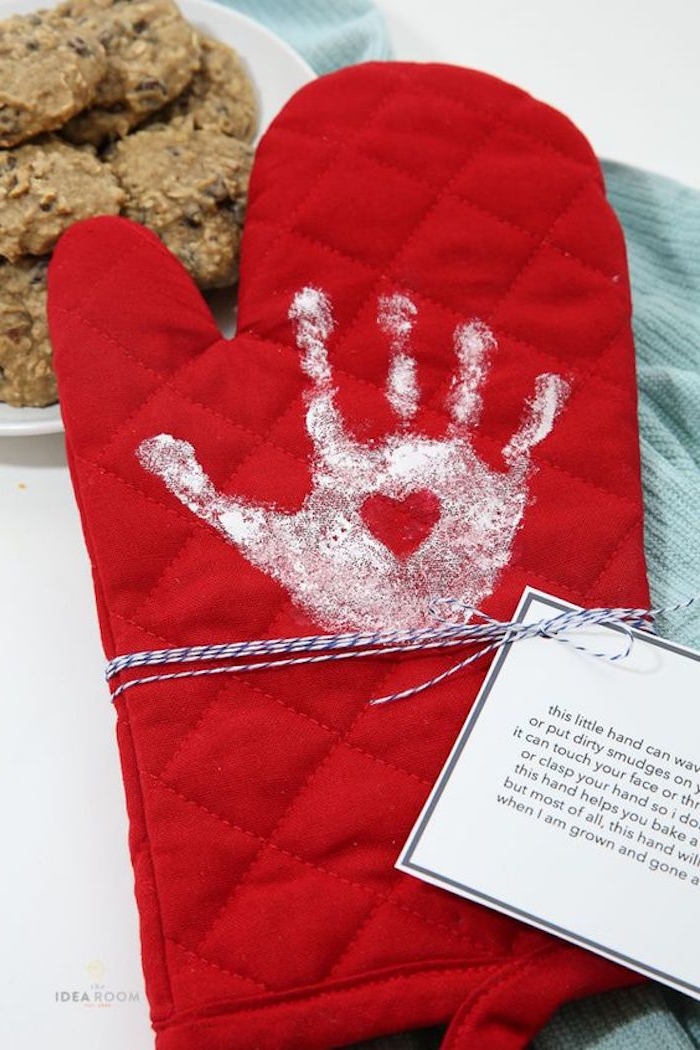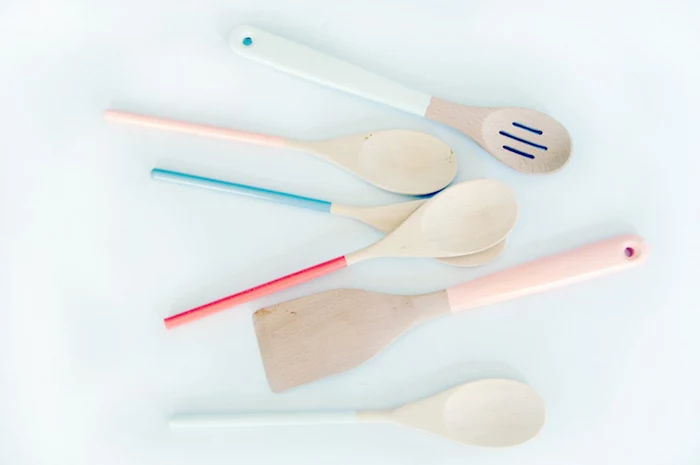 A little pampering is always a good idea! Homemade bath salts and scrubs require just a few simple ingredients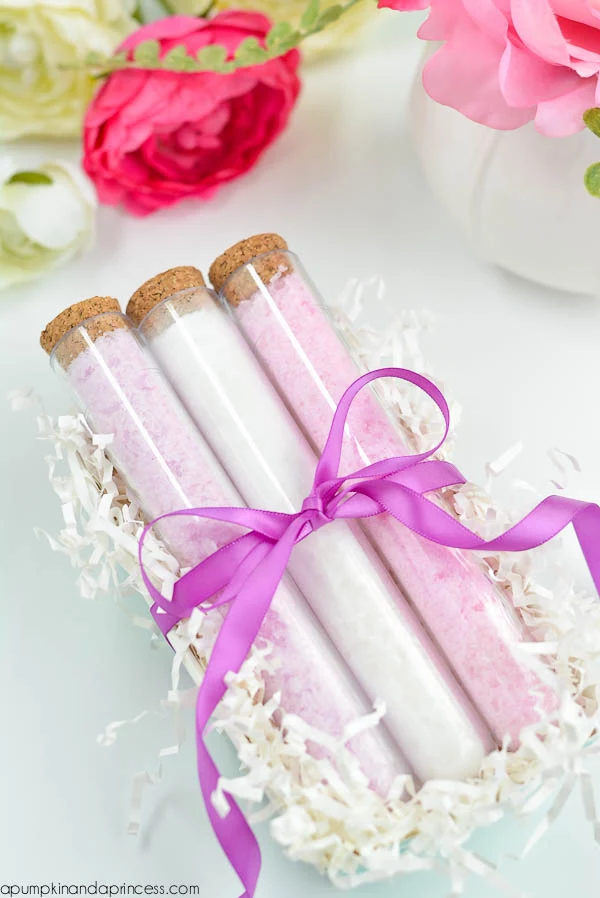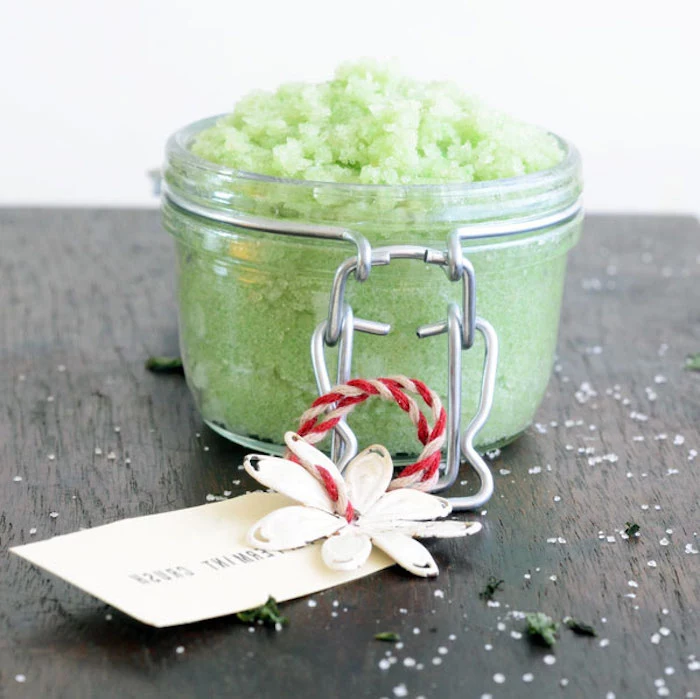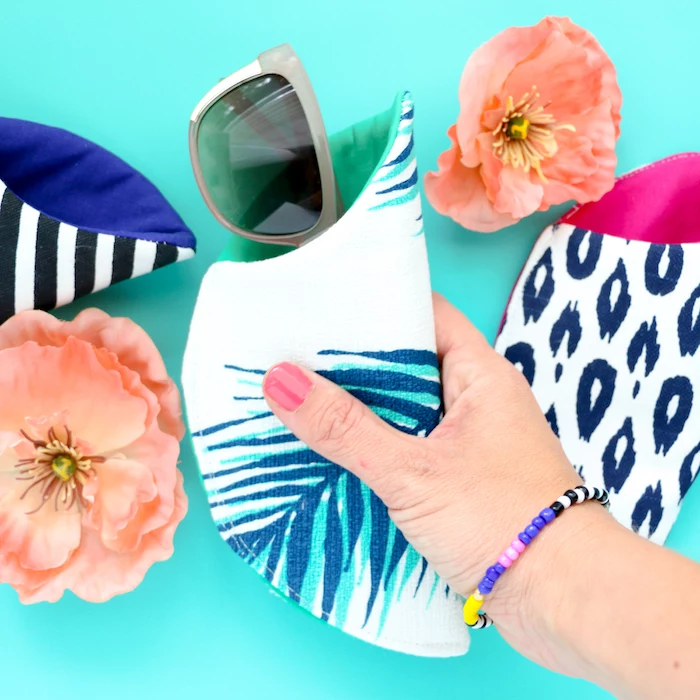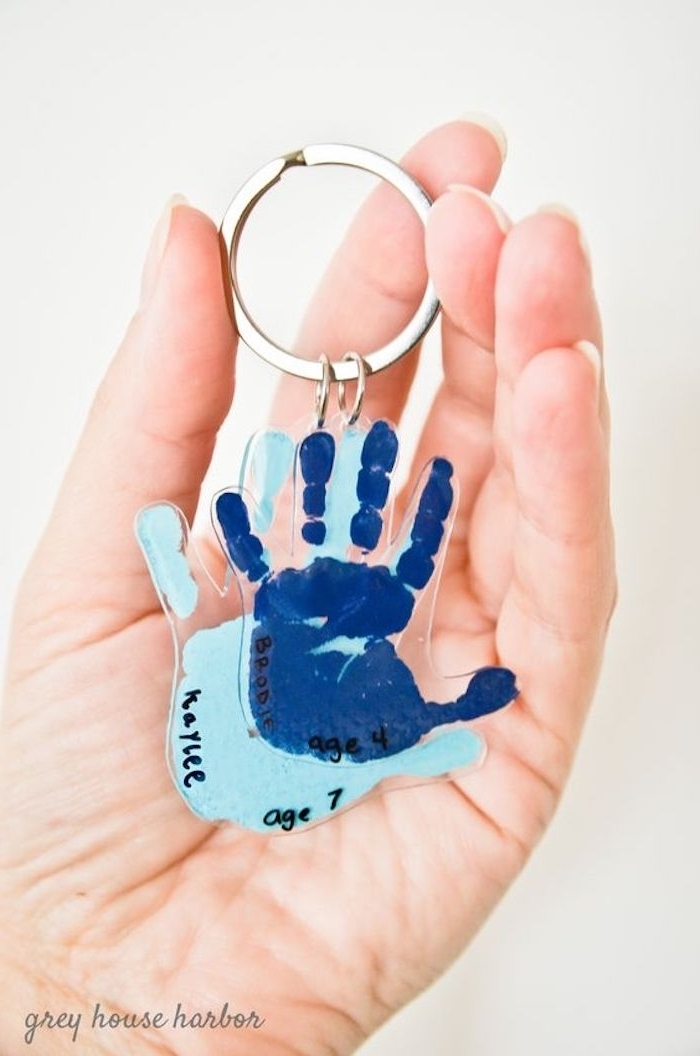 Make an impressive bunch of paper flowers in just a few easy steps: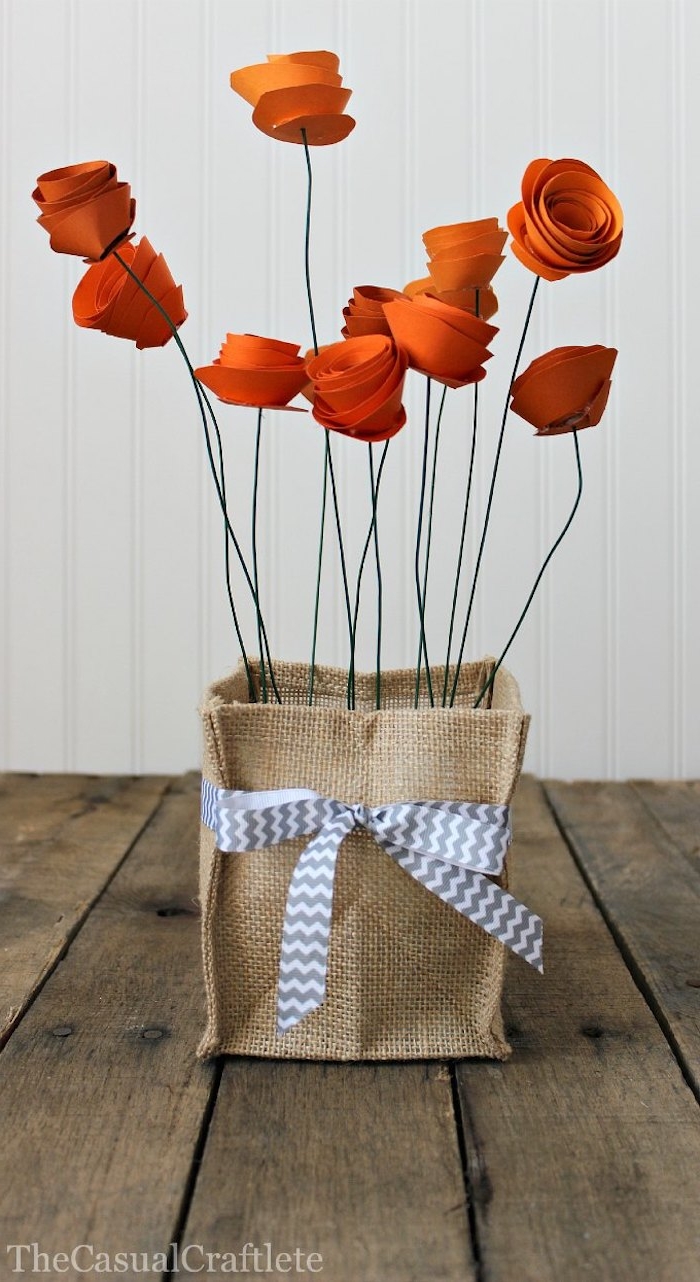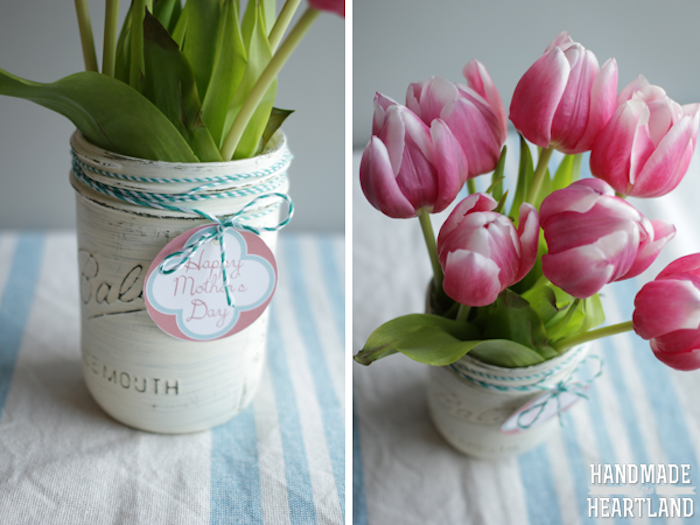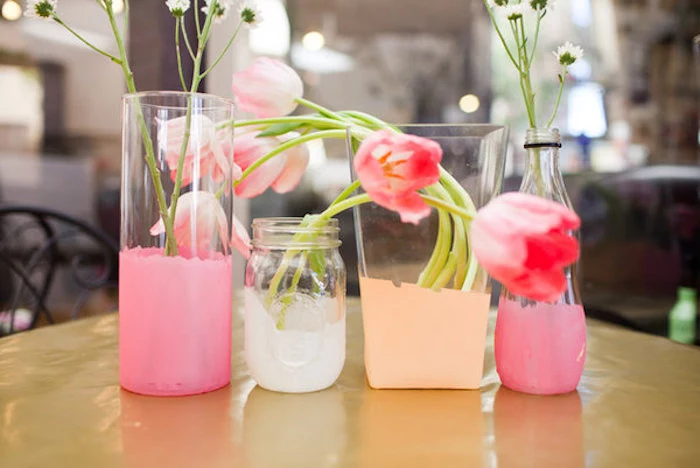 Moms love gifts decorated with family photos!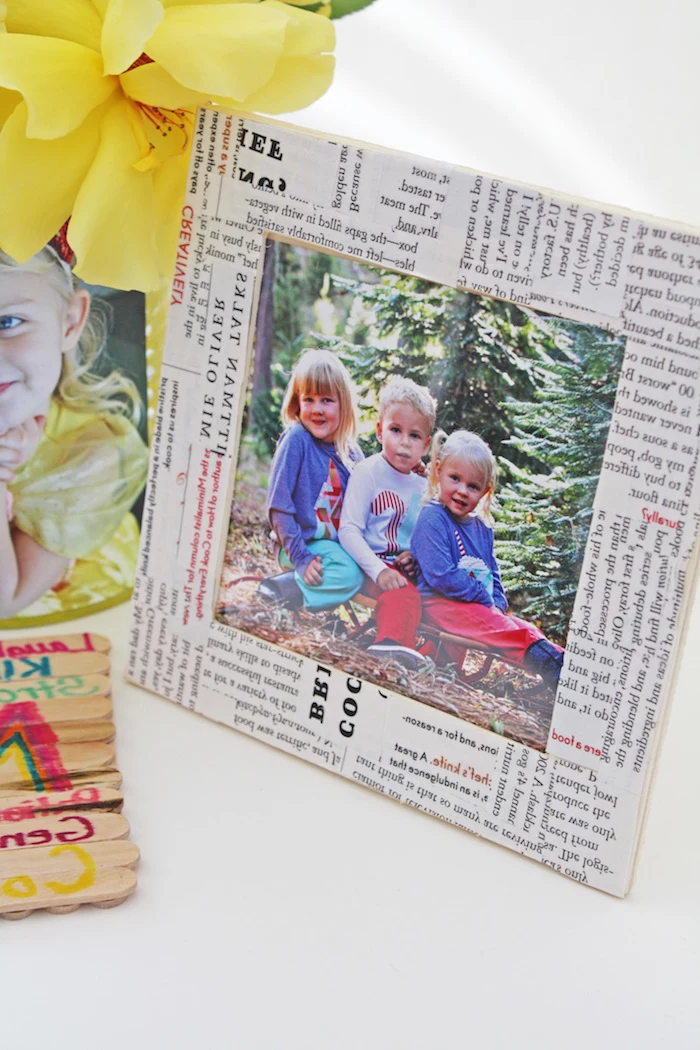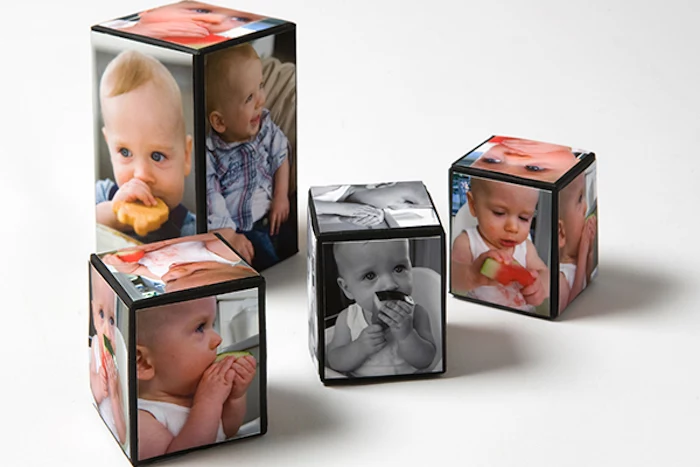 Why not make a present for your granny too? A family-tree bouquet with photos of the whole clan!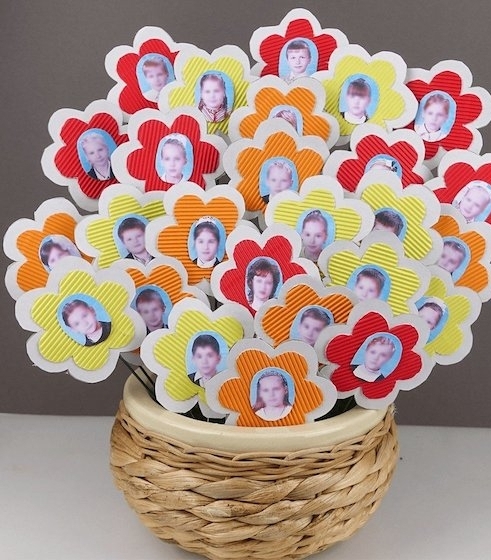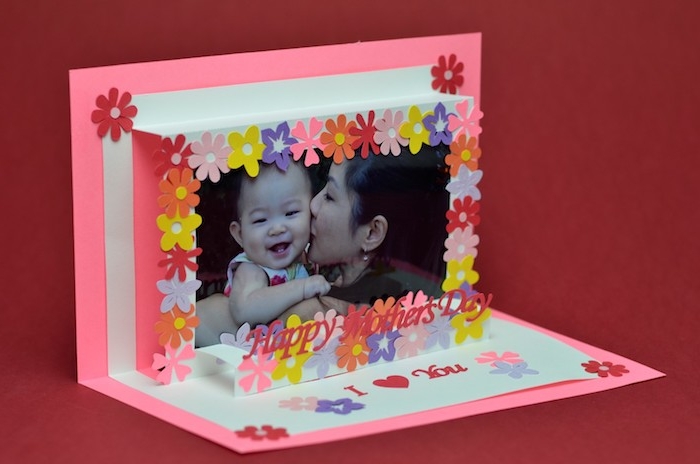 Don't forget hand-made cards!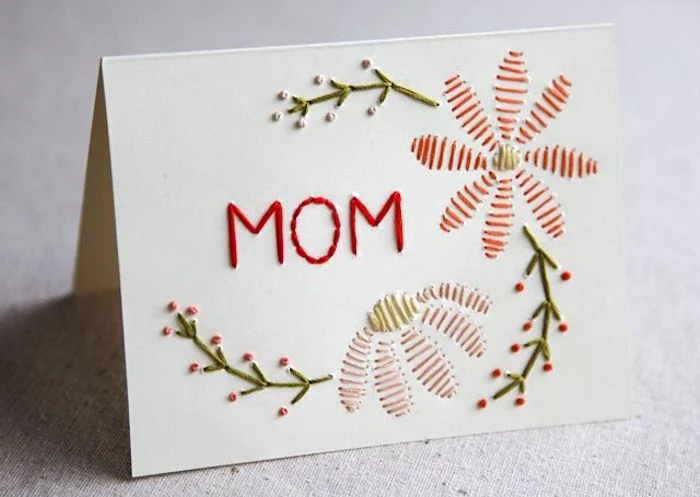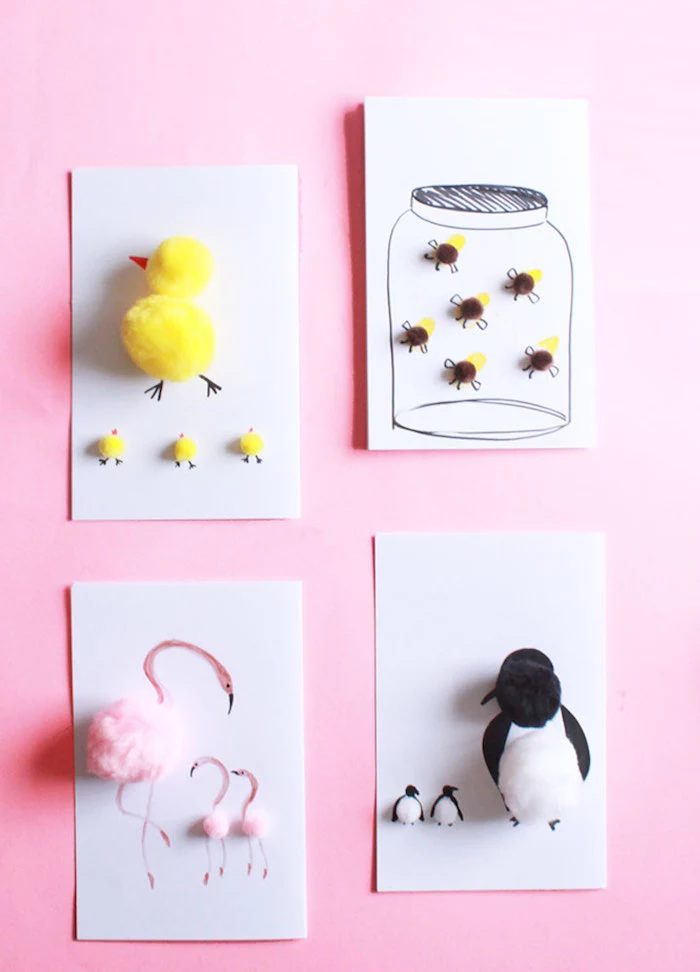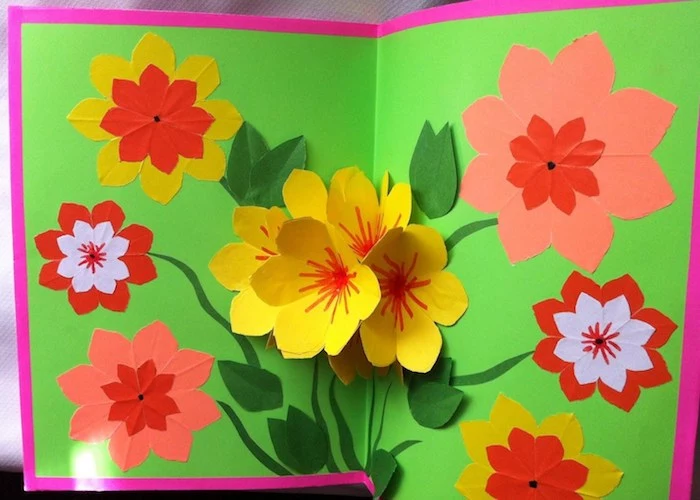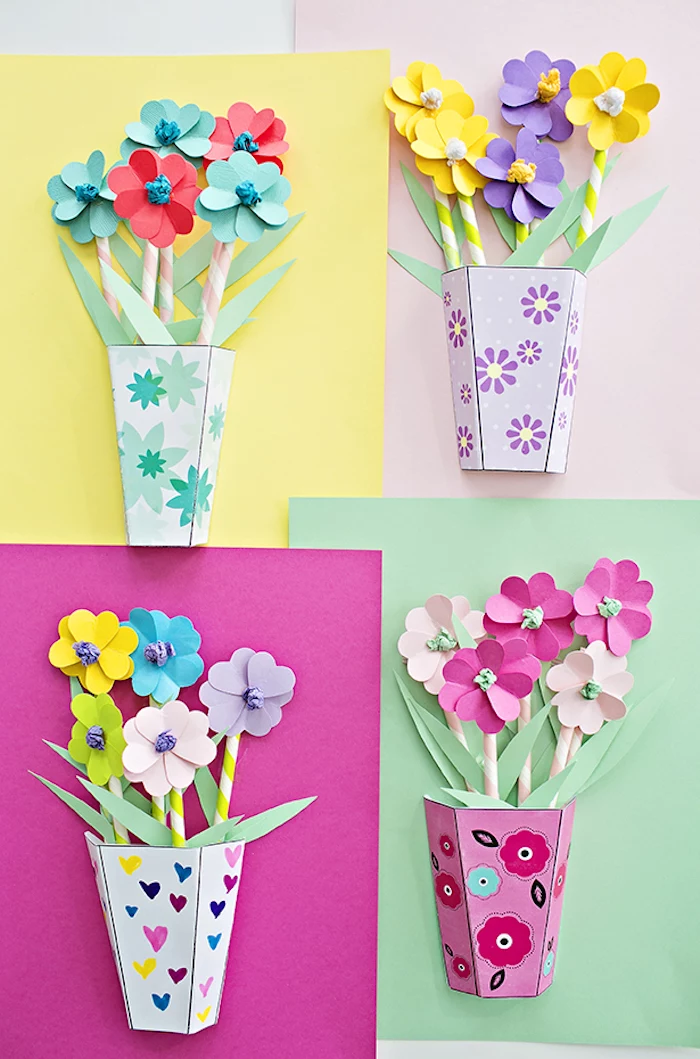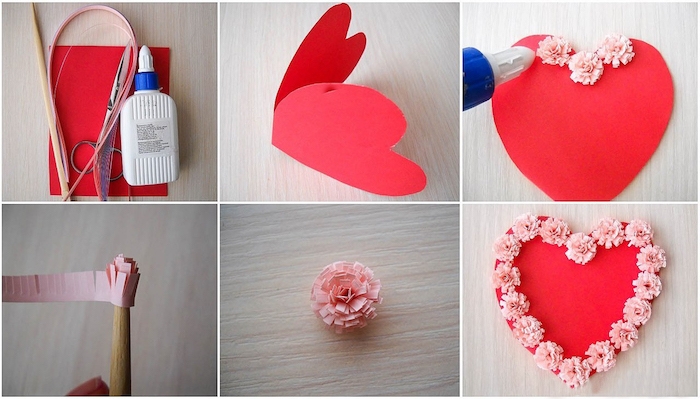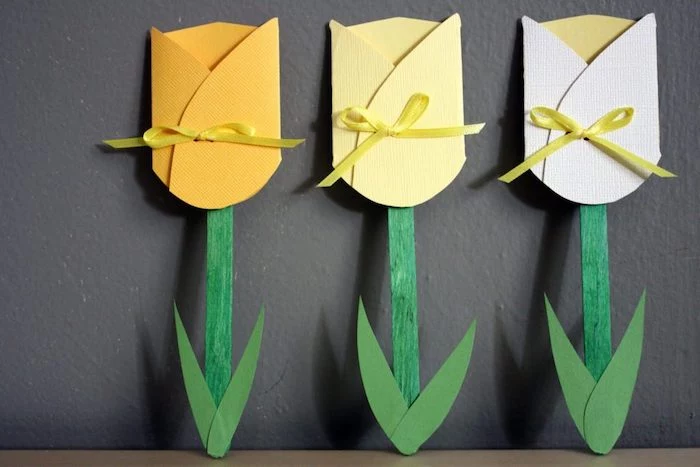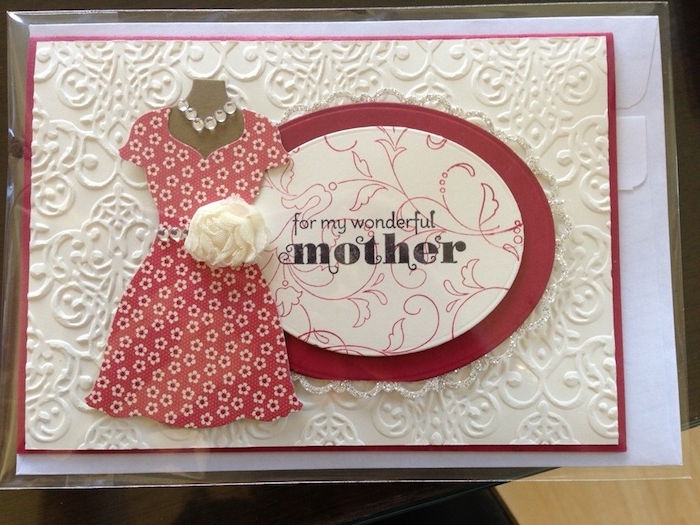 Mothers day gifts coupons are another fun and creative idea, especially for youngsters short on cash.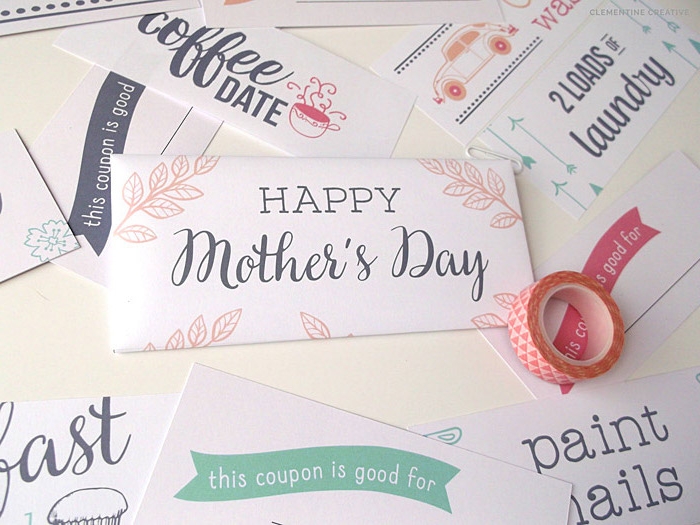 Make vouchers from hand-decorated (or printed) slips of paper, and explain what they are good for. Here are some ideas: "one full cleaning of the house," "walking the dog for a week," "15 minute back rub"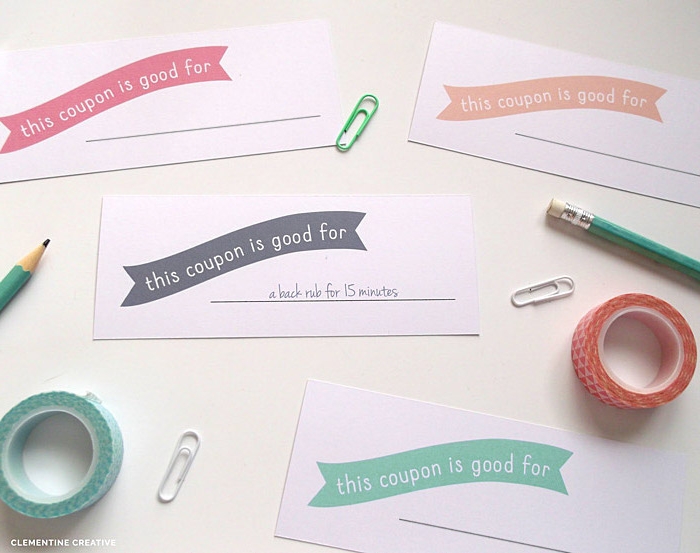 Mothers day gifts boxes or mason jars filled with goodies are an excellent choice too (especially if they include puns)!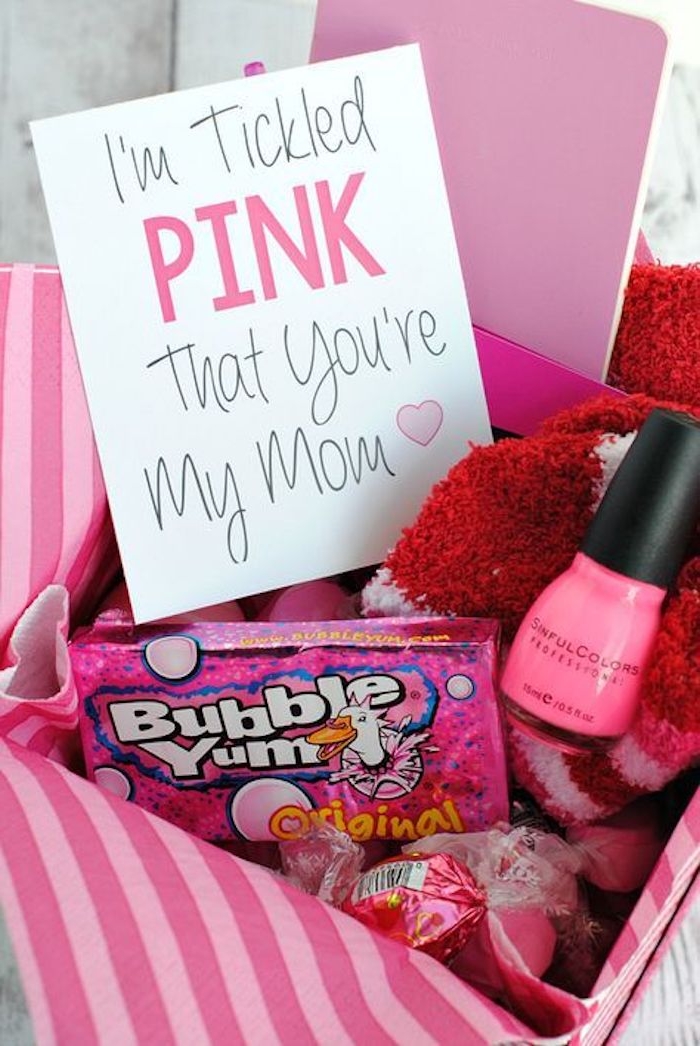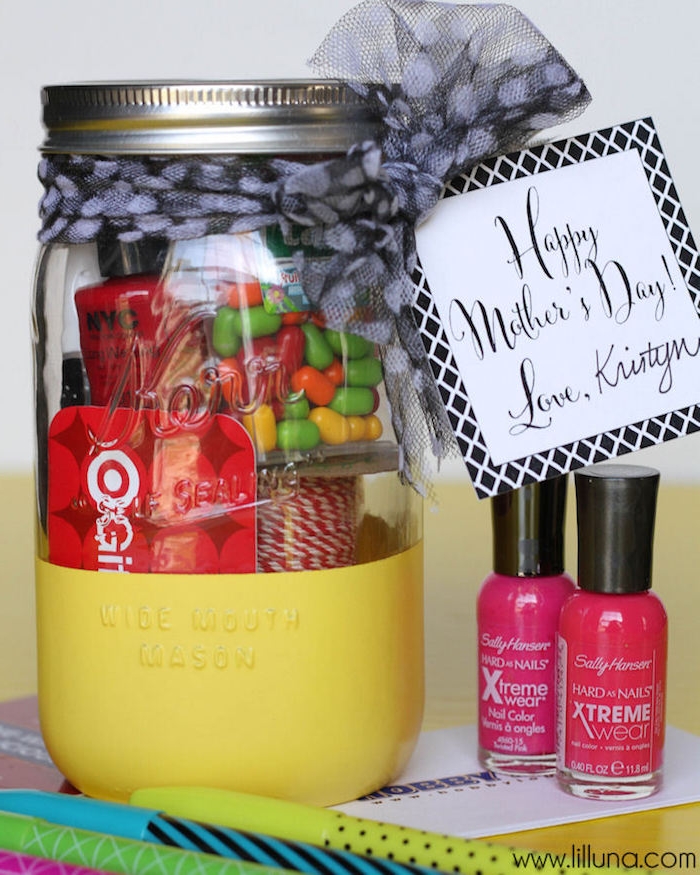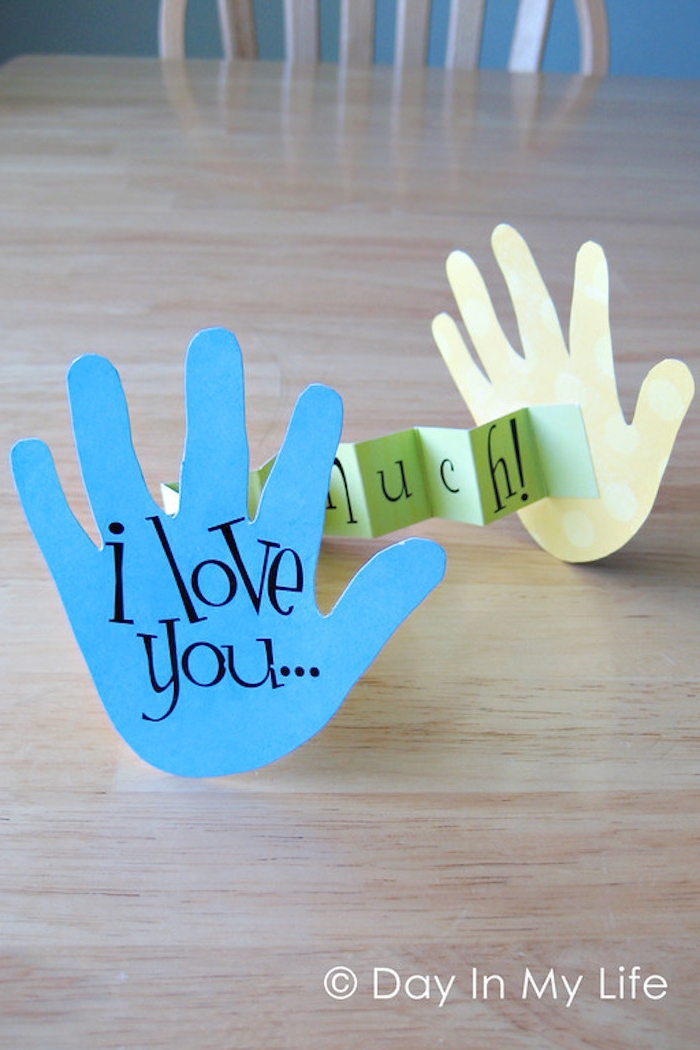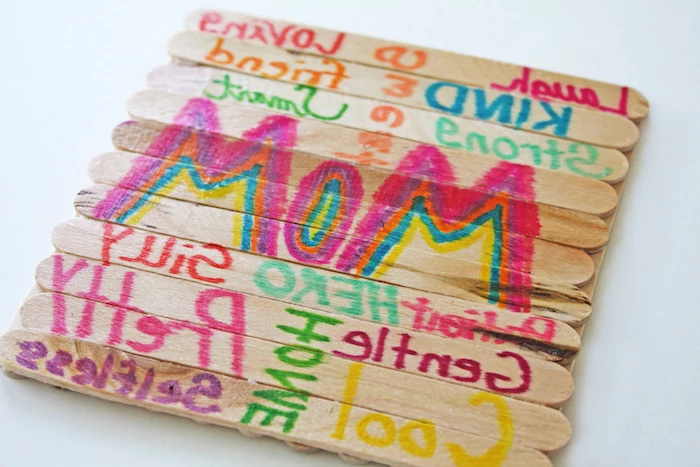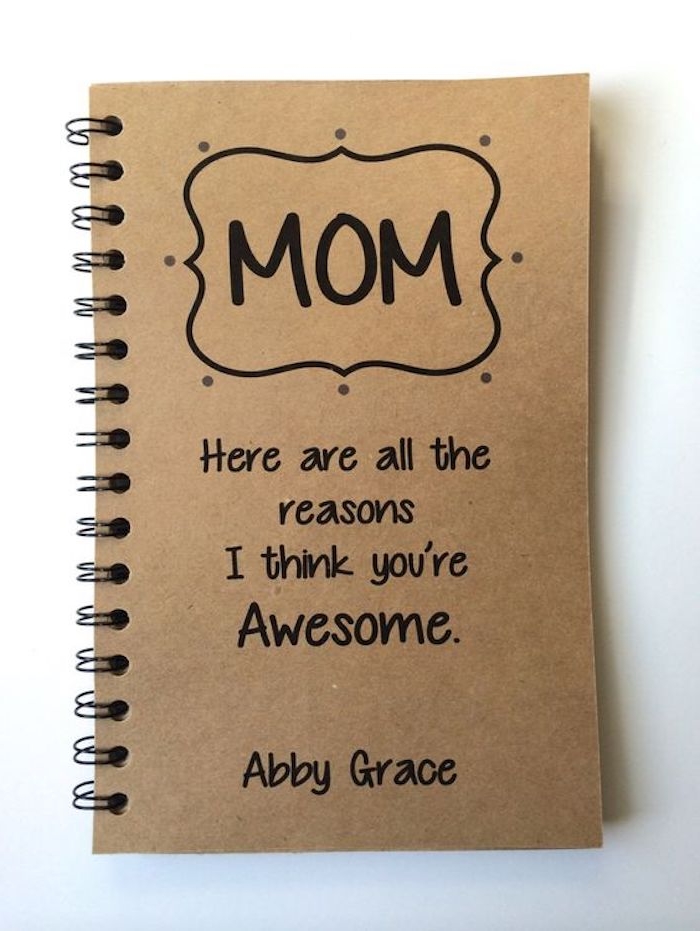 Finally, here are some labels you can print and use to decorate your gifts! Enjoy!