How to Make Bath Bombs: 100 + Suggestions for Colorful, Fragrant and Indulgent Bath Time Treats
Bath bombs are an absolute hit! They seem to be everywhere these days. And no wonder – dreamily fragrant and ridiculously cute, these little fuzzy goodies add a touch of fun and glamour to your tub. Although you can easily buy some online (as well as in most drugstores and cosmetics shops), it is by far more fun to make some yourself. Besides, homemade bath bombs are less likely to irritate your skin, and you can customize them in a variety of cool ways. Interested? If so, this article is just the thing for you! Below you will learn how to make bath bombs for yourself, your friends and your family. In addition, you will also find over 100 gorgeous examples of the most indulging, luxurious bath treats ever created. And if you are looking for more cool handmade projects, check out our DIY section. And now, let's get started!
Wondering how to make bath bombs? The answer is surprisingly simple!
Once your bath bomb dissolves, it leaves a colorful and foamy mix of fragrant goodness
On to our first tutorial! We've decided to start with something simple, versatile and pretty – colorful bath bombs with orange zest and lavender essential oil. They are not only refreshing but also haver a calming and relaxing effect.
You will need:
1/2 cup of citric acid
1 cup of baking soda
1/2 cup corn starch
1/2 cup of epsom salts
Orange essential oil
Lavender essential oil
Food coloring of your choice (we used blue)
3 tsp water
3 tsp olive oil
Molding dish in your preferred shape
Whisk for mixing
Rubber spatula
Mixing bowls
Instructions:
First, mix the dry ingredients – citric acid, baking soda, corn starch and epsom salts, and food coloring – in a large bowl. Once you are sure they have been well combined, set aside.
Now, pour the water and olive oil in a smaller dish and add 5-7 drops of lavender and orange essential oil. Whisk well, and the pour the mixture over the dry ingredients.
Mix everything until the ingredients are well blended and slightly moist.
Put the mixture in your mold and place it in the fridge overnight.
In the morning, carefully take your ready bath bomb out of the mold and enjoy!
Orange and lavender bath bombs – a fragrant, zesty treat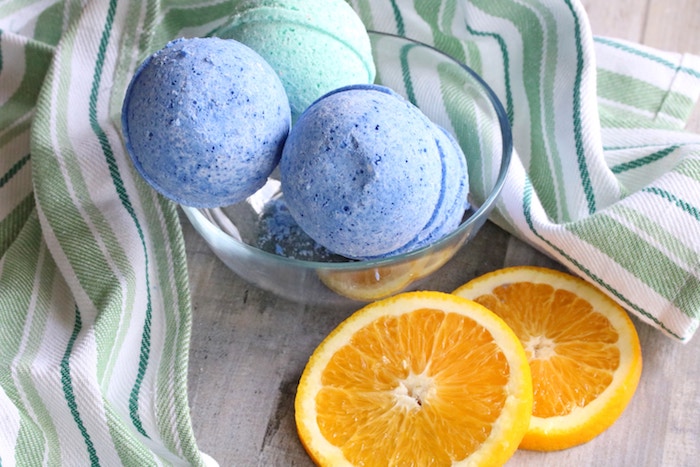 Step one – mixing the dry ingredients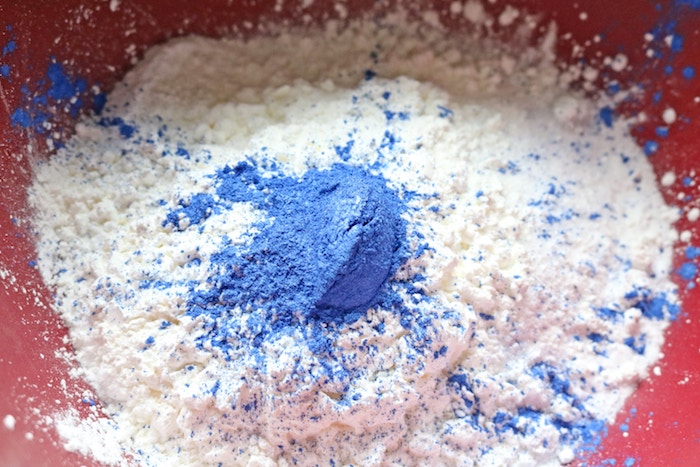 Step two – adding the water, oil and fragrance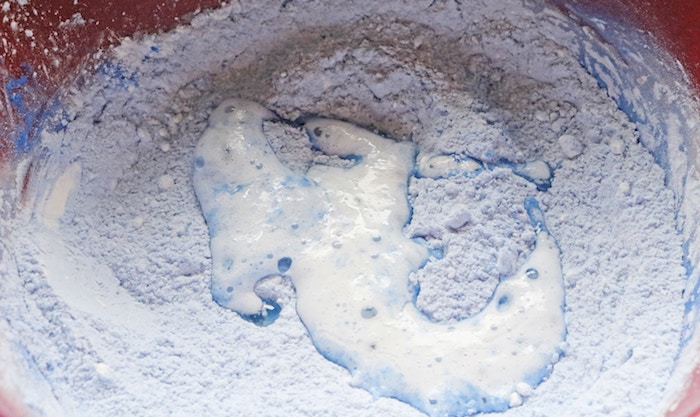 Step three – combining everything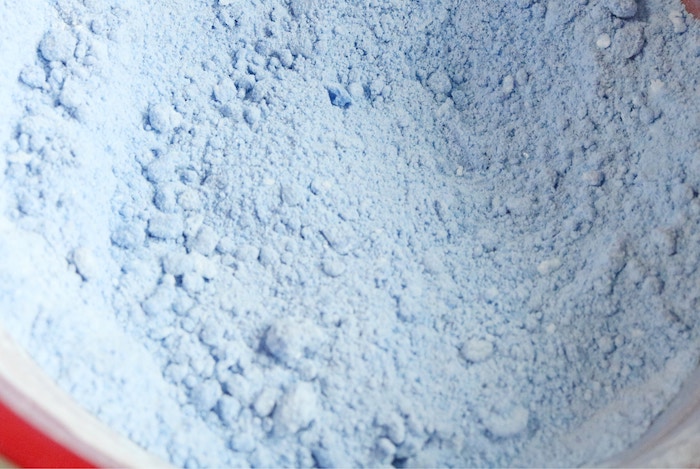 Step four – molding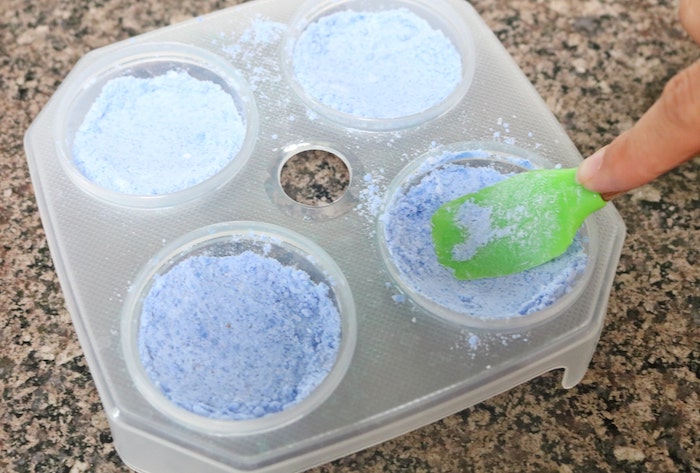 And here is a comprehensive and fun video tutorial you can try:
Our next tutorial is colorful and fun – learn how to make bath bombs which look like scrumptious, colorful donuts!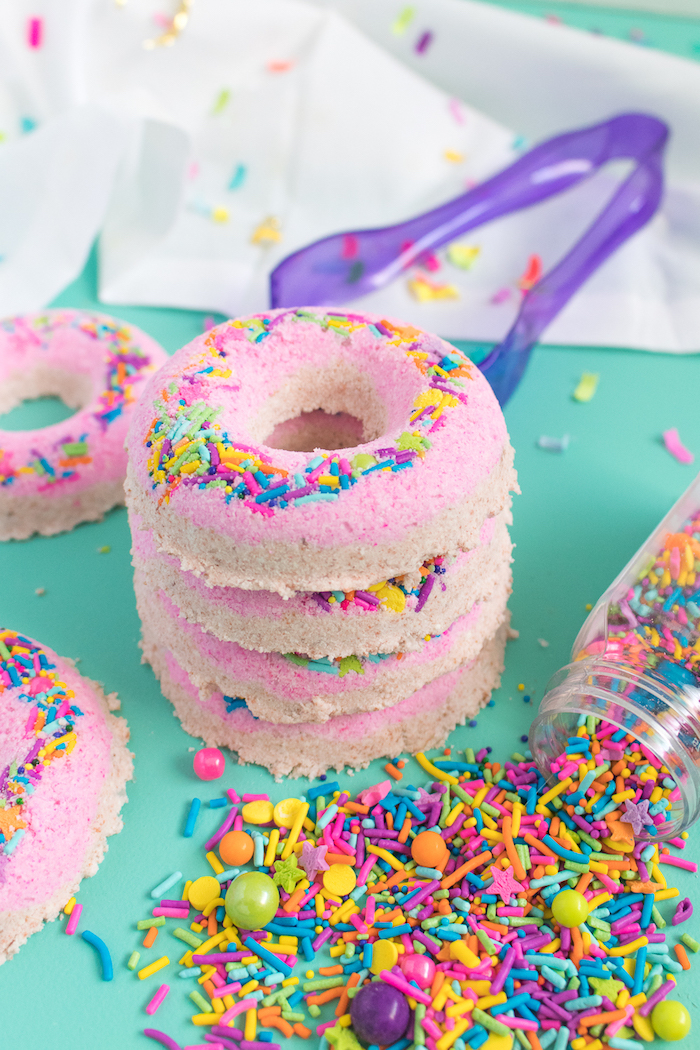 You will need:
1/2 cup corn starch
1/2 cup of citric acid
1 cup of baking soda
1/2 cup of epsom salts
Lavender essential oil
Food coloring (beige and pink)
3 tsp water
3 tsp olive oil
Muticolored sprinkles
Donut molding dish
Instructions:
Begin by placing some sprinkles in your donut molding dish
Now, mix the citric acid, epsom salts, corn starch and baking soda
Combine the oil, water and lavender essential oil in a separate dish, then pour it over the dry ingredients and whisk. Once done, separate the mixture in two bowls – a small and a medium sized one. Add a few drops of of pink coloring to the smaller bowl, and a few drops of beige coloring to the larger one
Put a little bit of the pink mixture in your donut mold, ensuring that it's as smooth as possible. Then, fill the remaining space with the pale beige mixture.
Leave in the fridge over night, take out of the mold and enjoy!
Can you believe that you only need a handful of ingredients to create these amazing donut bath bombs?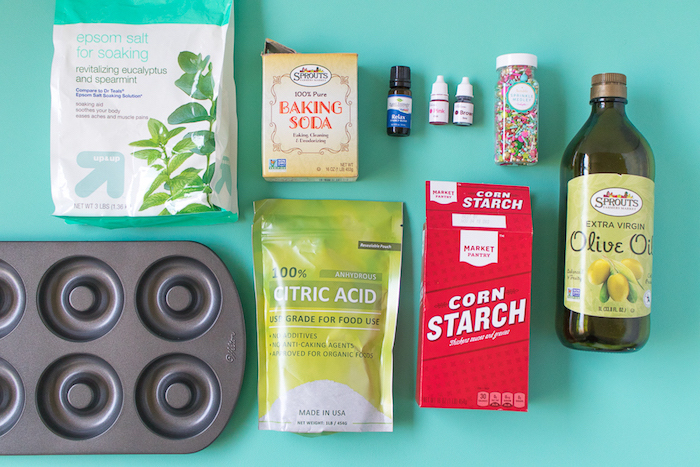 Sprinkles are a key ingredient!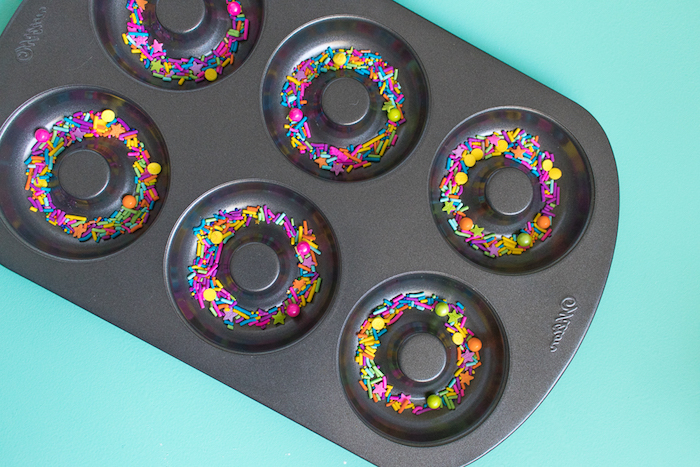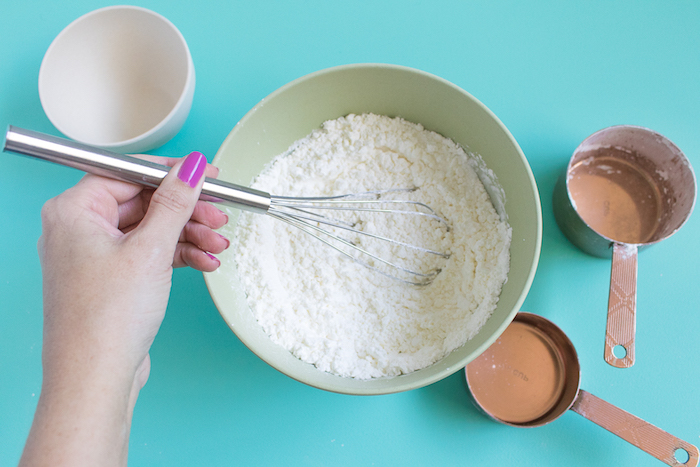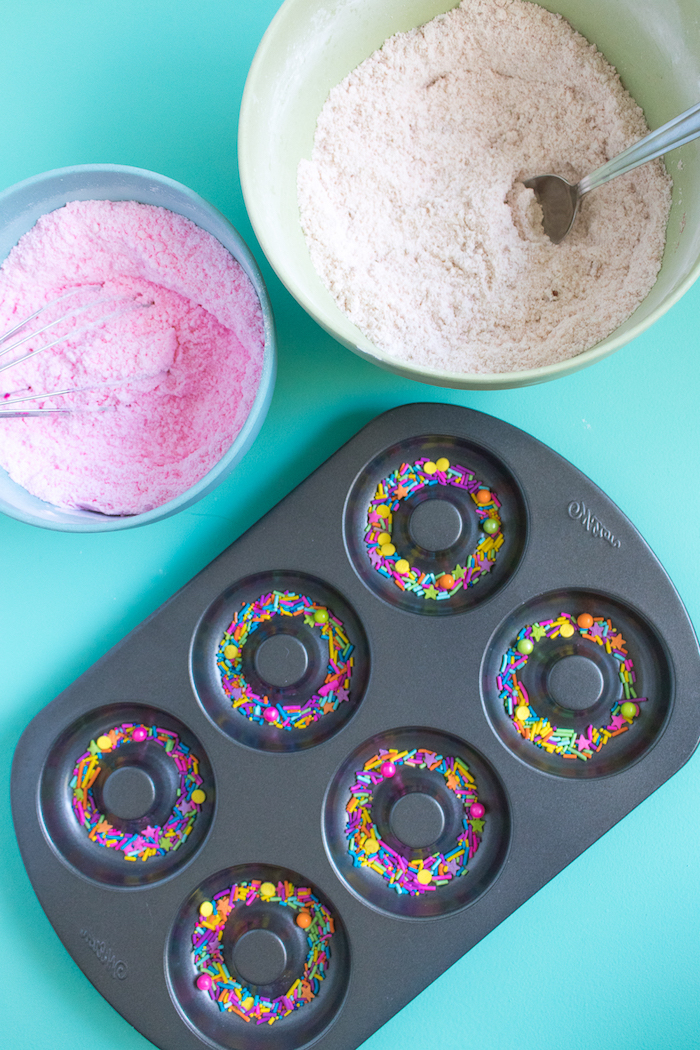 Make sure the mixture is smooth and evenly distributed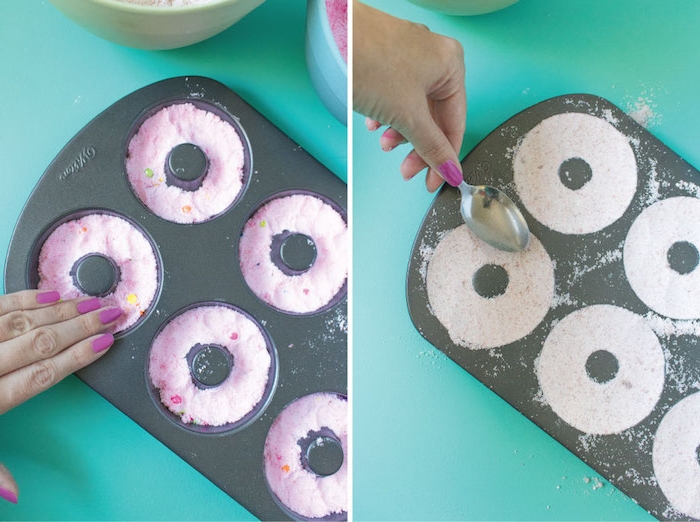 Here is an adorable alternative version of the donut idea: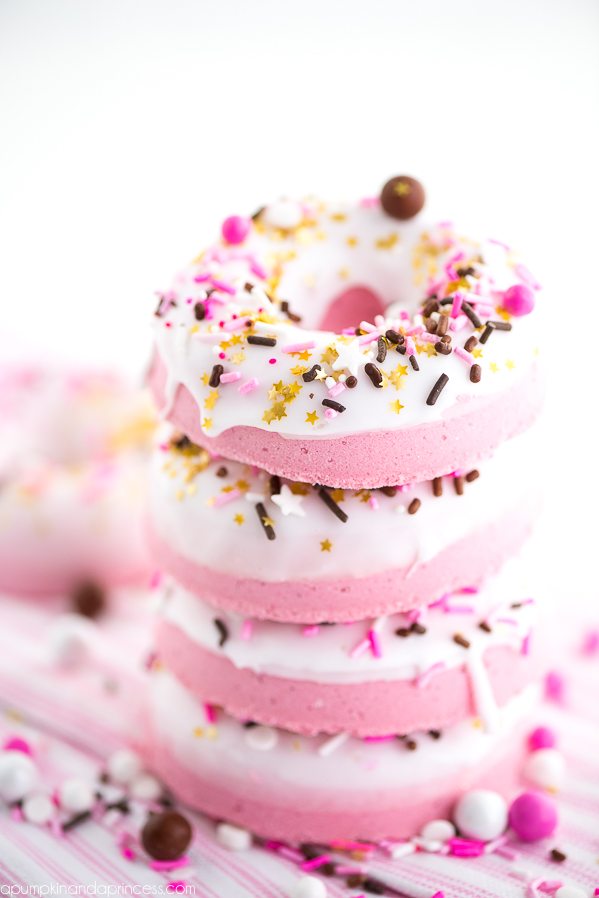 Stunning DIY geode bath bombs!
Easter might be over, but these adorable egg-shaped bath bombs will keep a smile on your face all year round! Learn how to make them below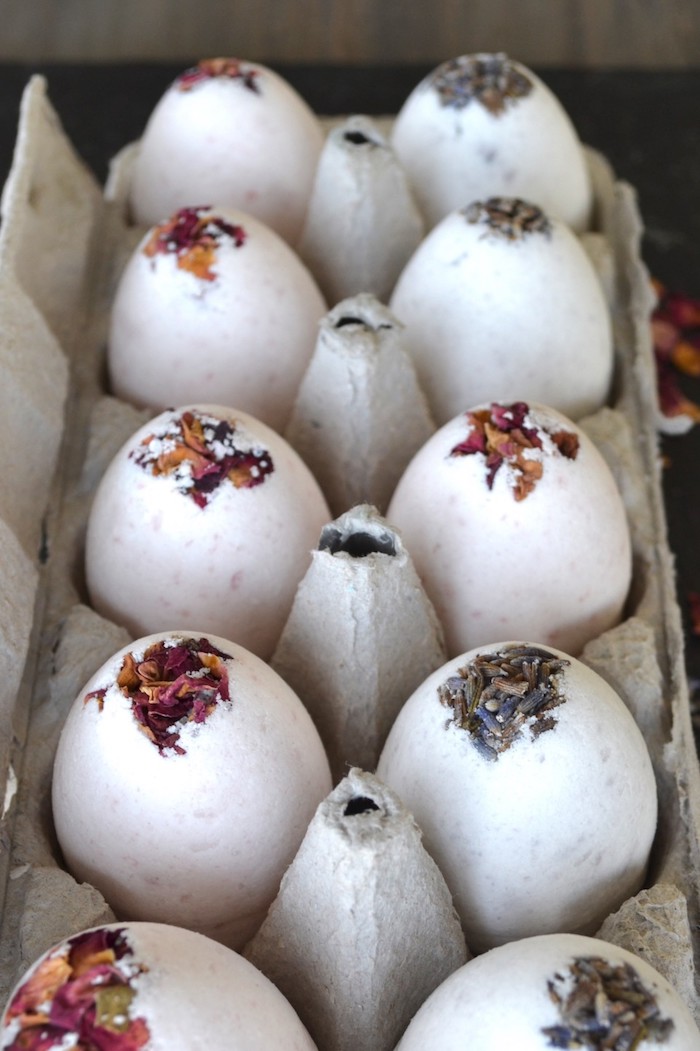 You will need:
1 cup of baking soda
1/2 cup corn starch
1/2 cup of epsom salts
1/2 cup of citric acid
Lavender essential oil
Rose essential oil
Food coloring (pink and blue)
3 tsp water
3 tsp olive oil
Dried rose petals and lavender
Plastic easter eggs
Instructions:
As with the previous tutorials, begin by mixing the dry ingredients
Next, add the liquid ones, and make sure everything is well combined
Put some dried flower petals inside your plastic Easter eggs, and fill them with the mixture
Leave in the fridge overnight.
Voila – your cute and colorful Easter bath bombs are ready!
To make things easier, here is a comprehensive step by step photo tutorial, explaining the process: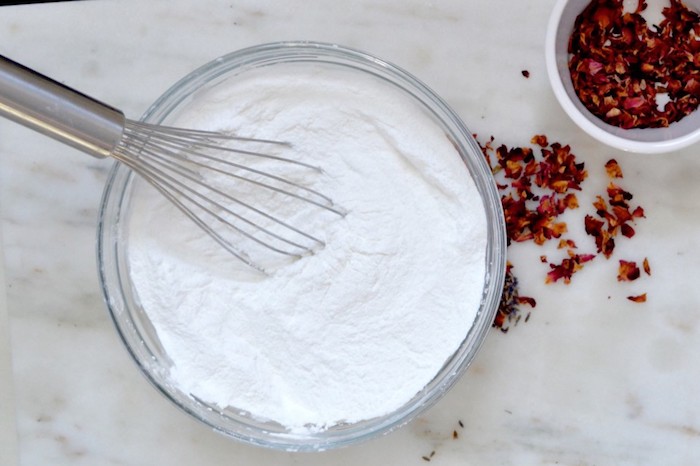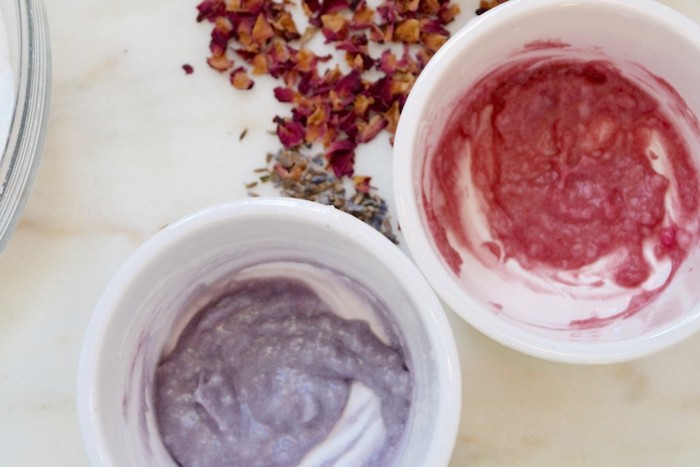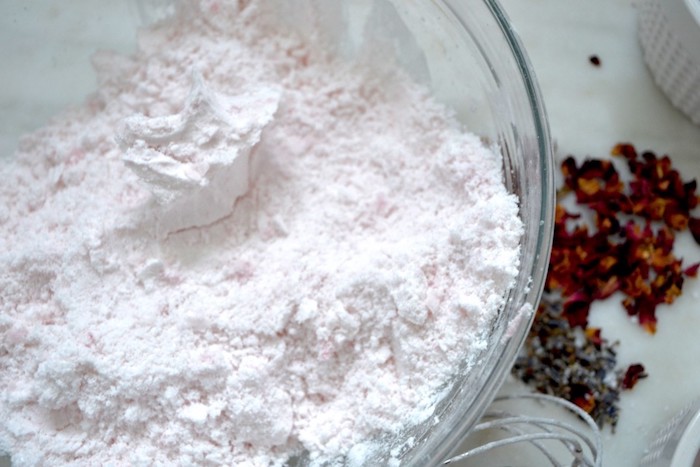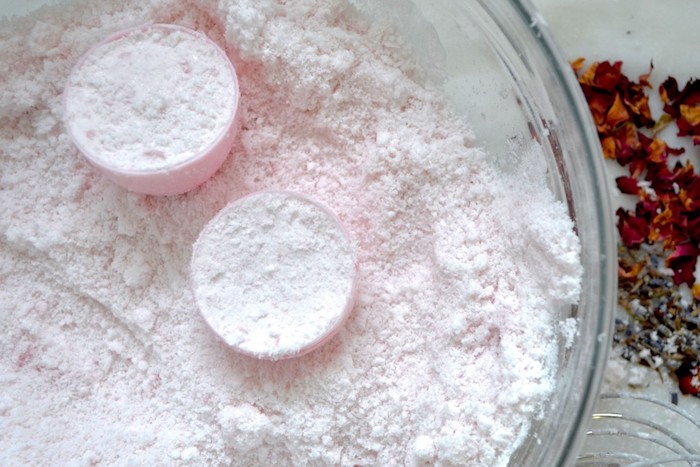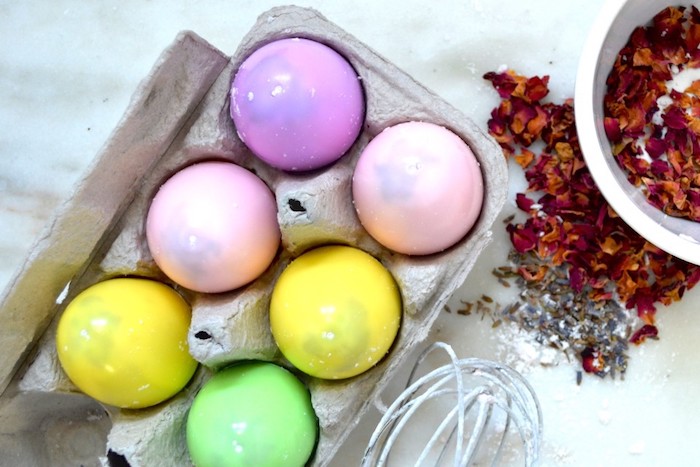 Aren't they beautiful?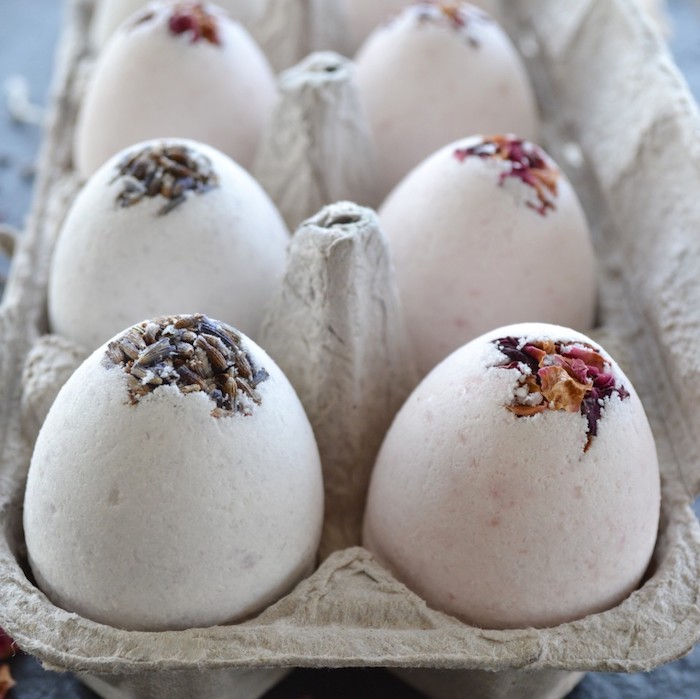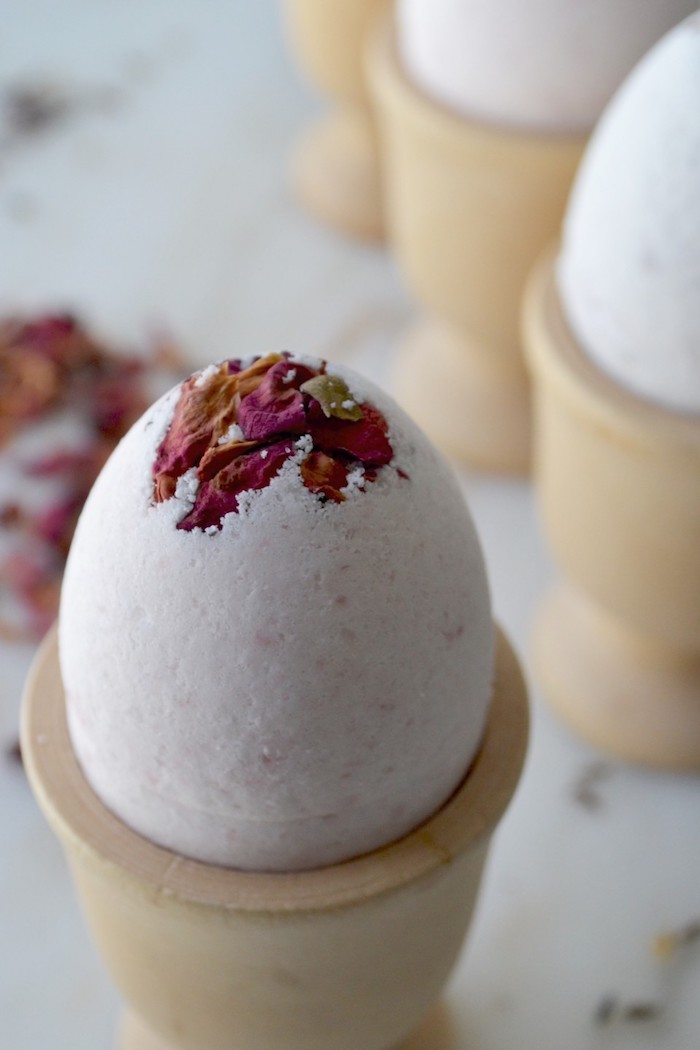 Why not make your very own cupcake bath bombs? Learn how in this nifty video:
Using the same method and ingredients, you can create many fun and original bath bombs. Try experimenting with different essential oils and colorings for cute and unique results!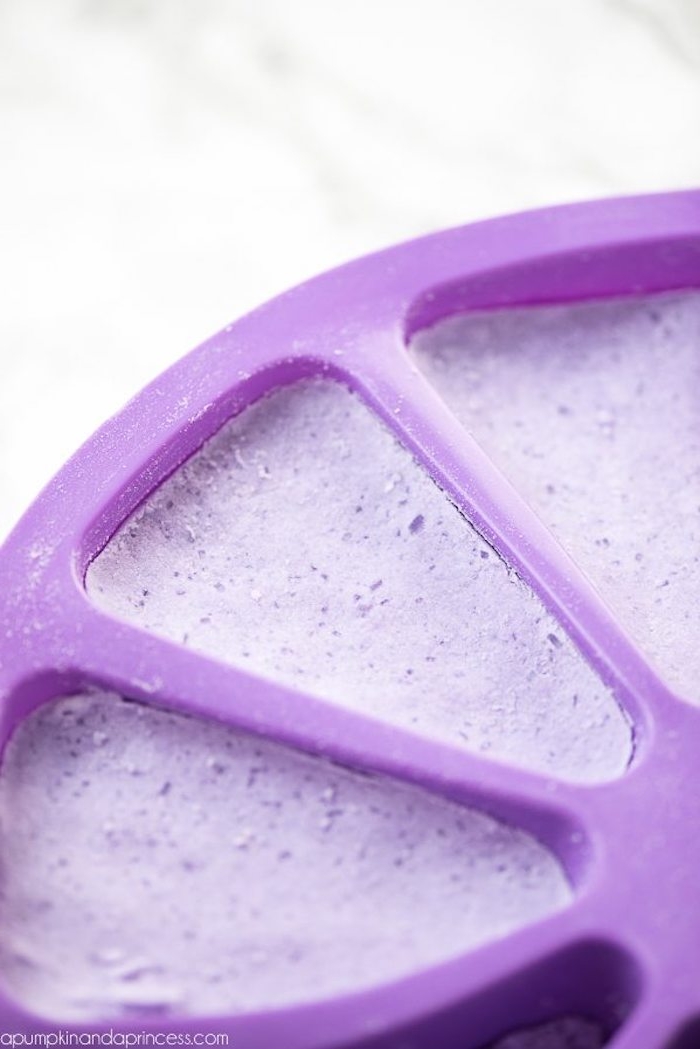 Making this is a piece of cake – literally!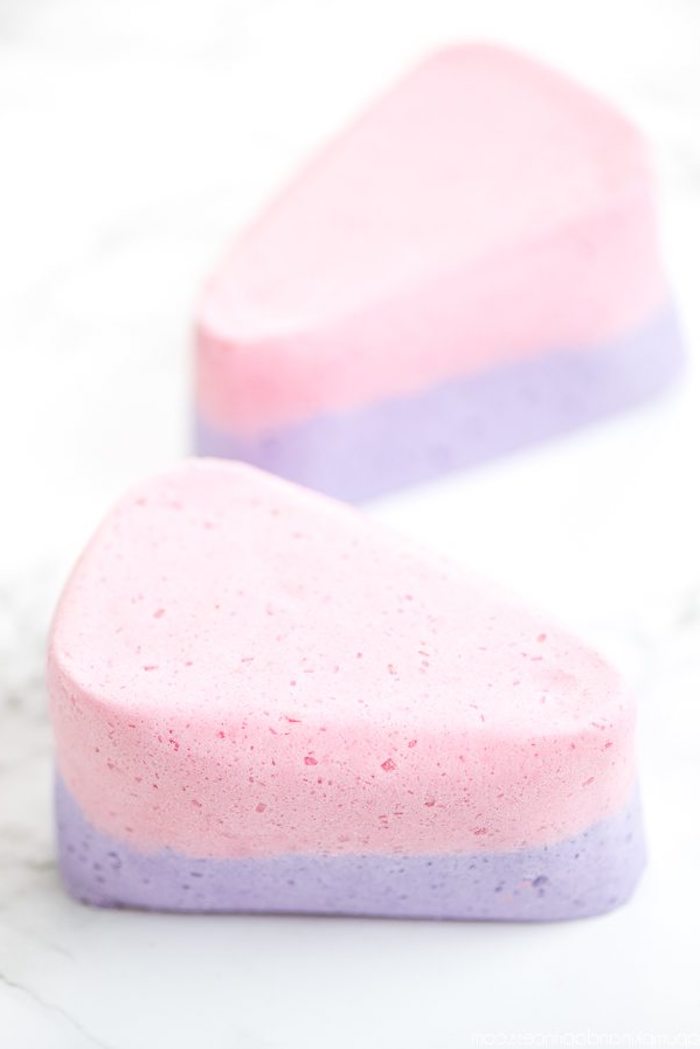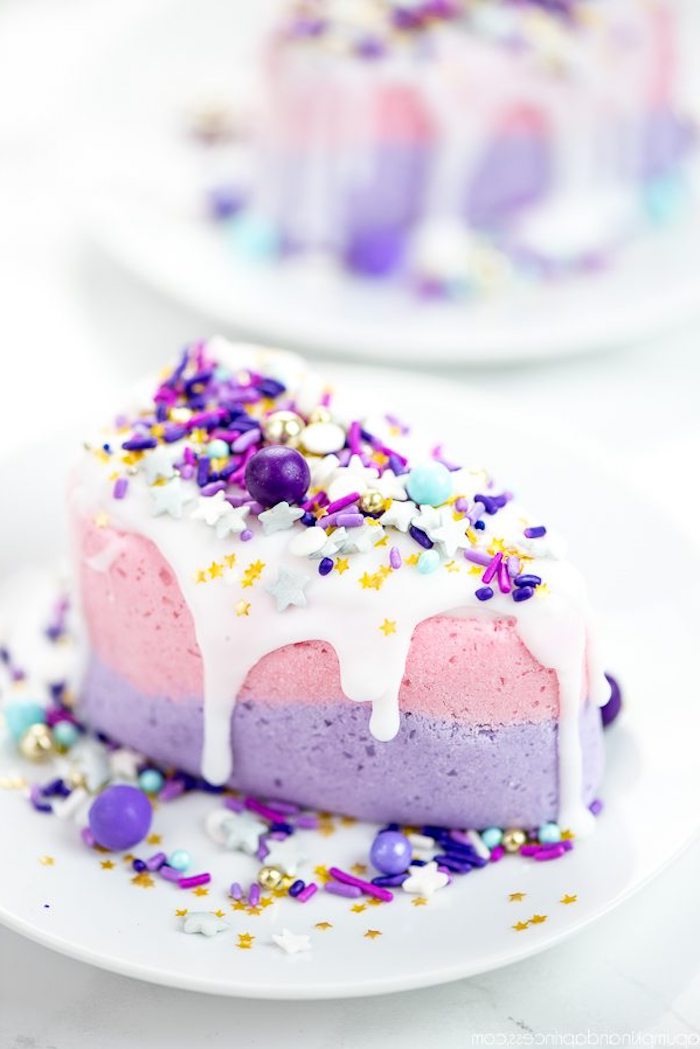 How to make bath bombs? Just use your imagination!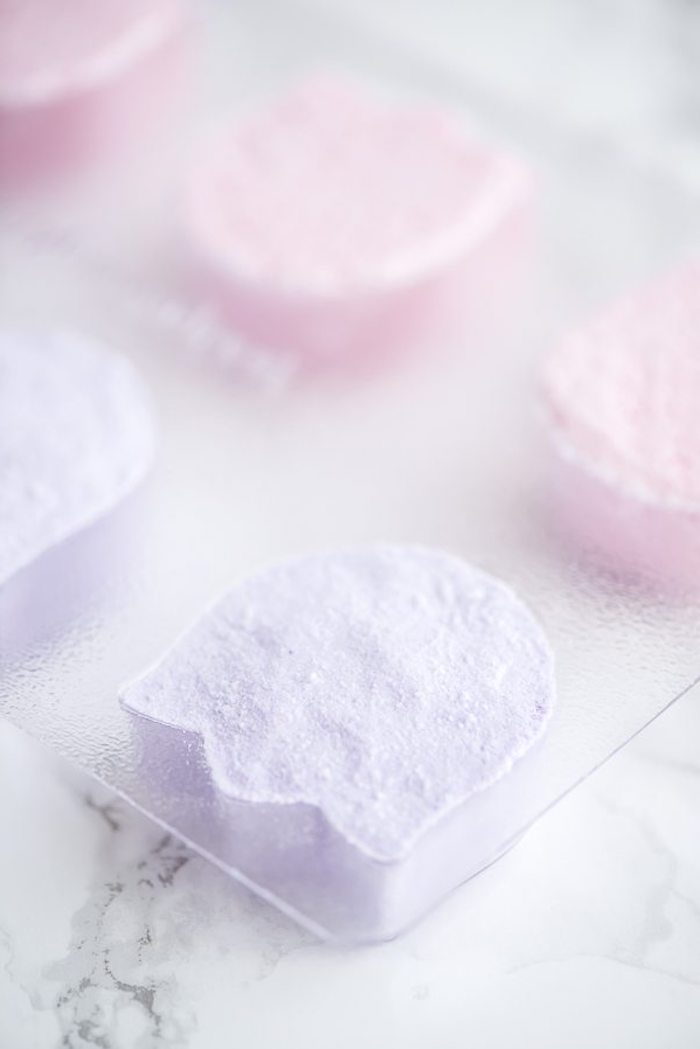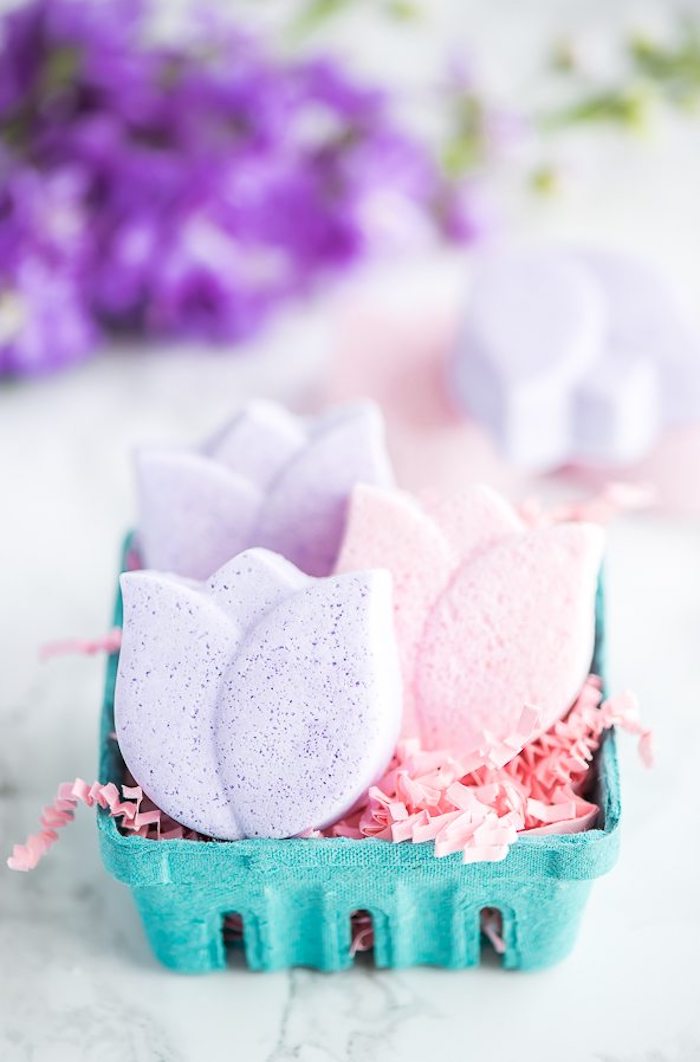 Aren't these panda bear fizzies adorable?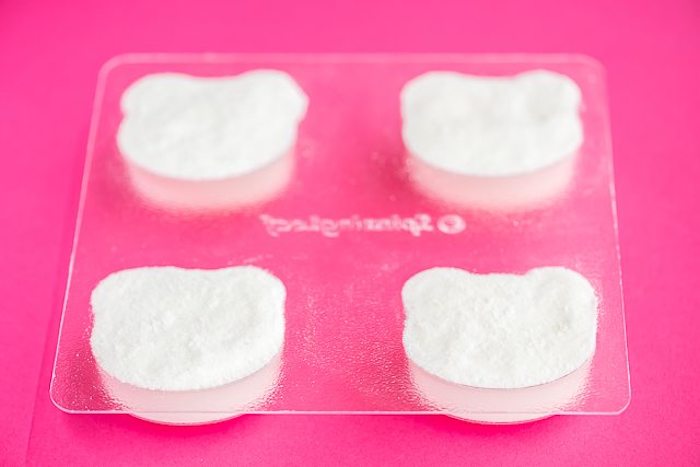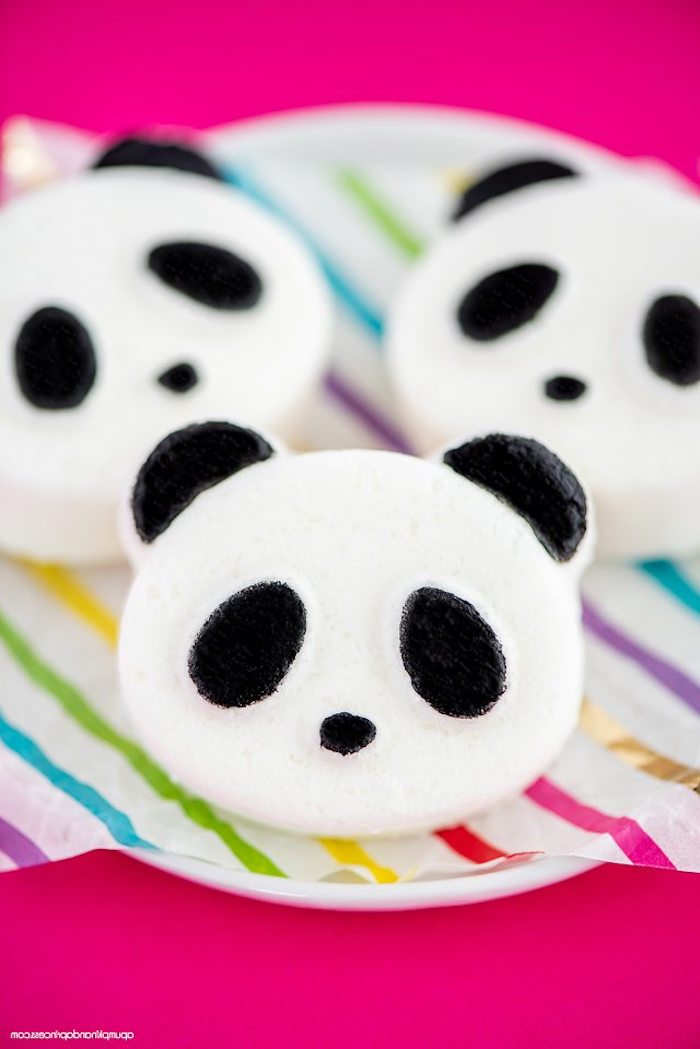 The perfect handmade gift for Valentine's Day!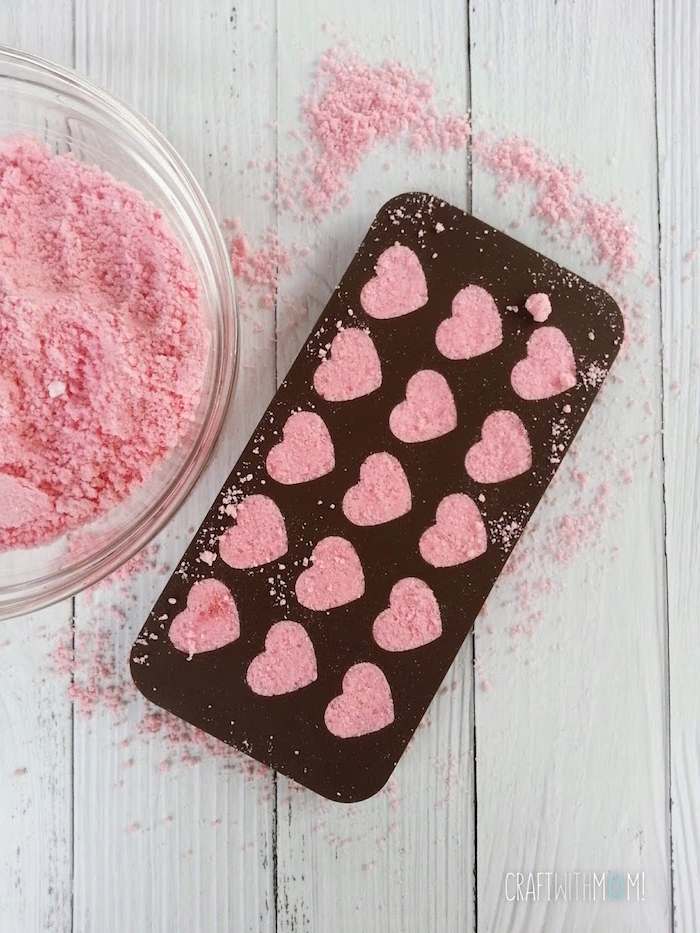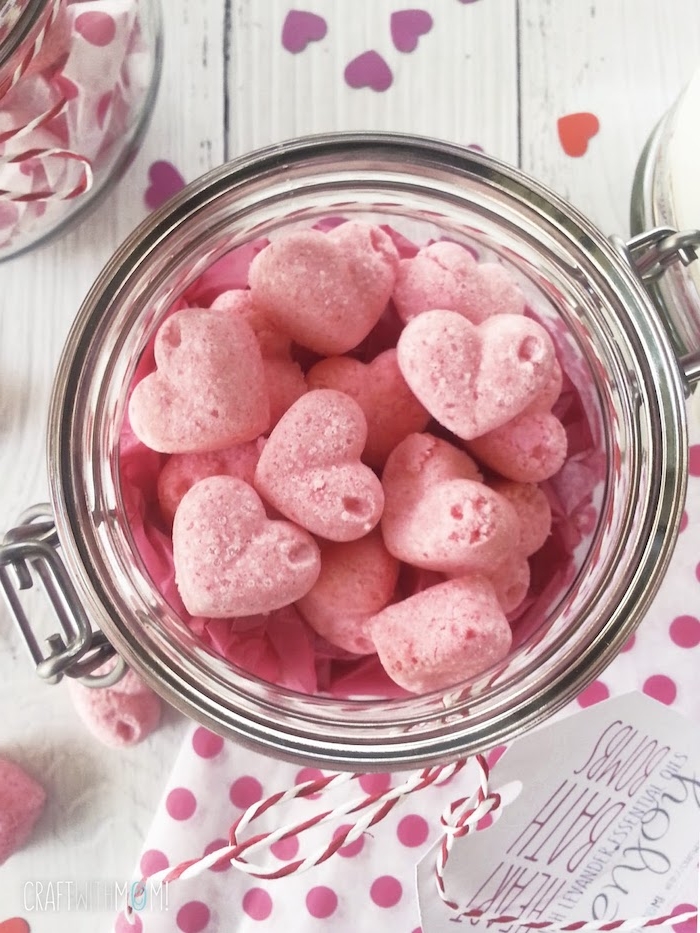 DIY lavender scented bath bombs will help you unwind after a long day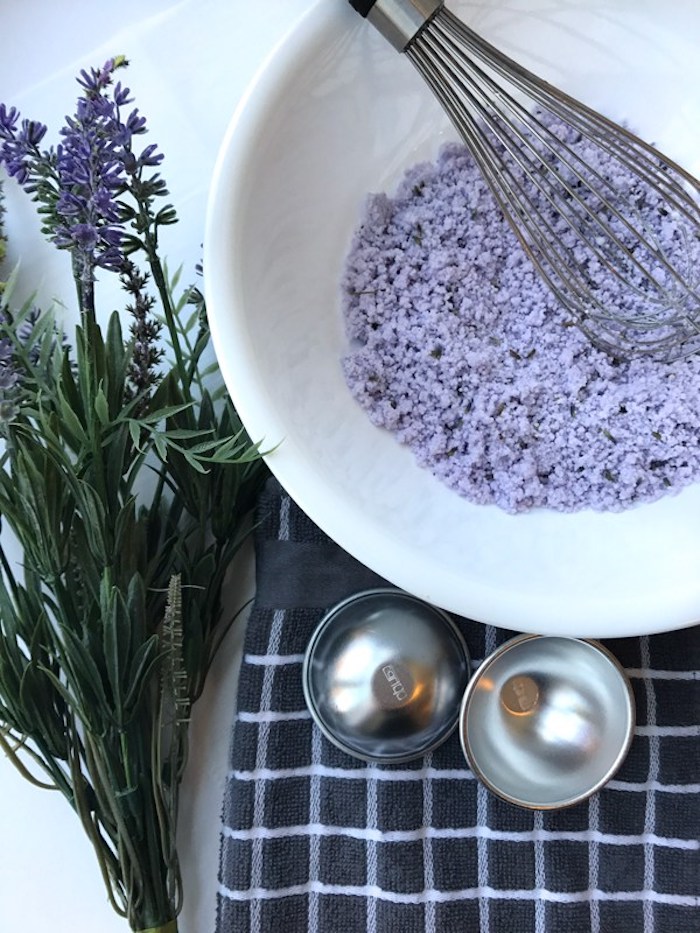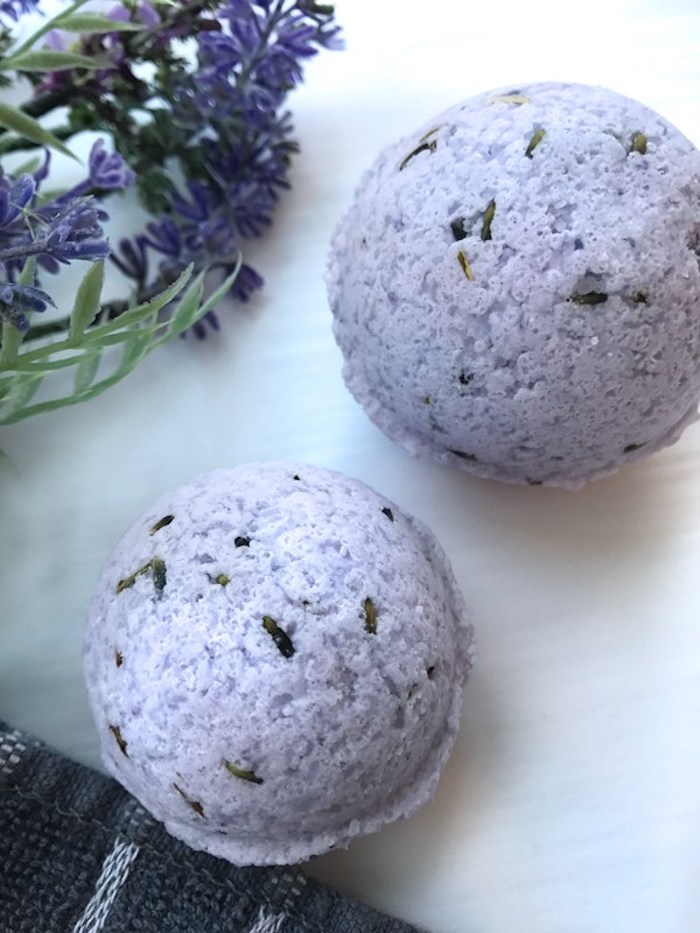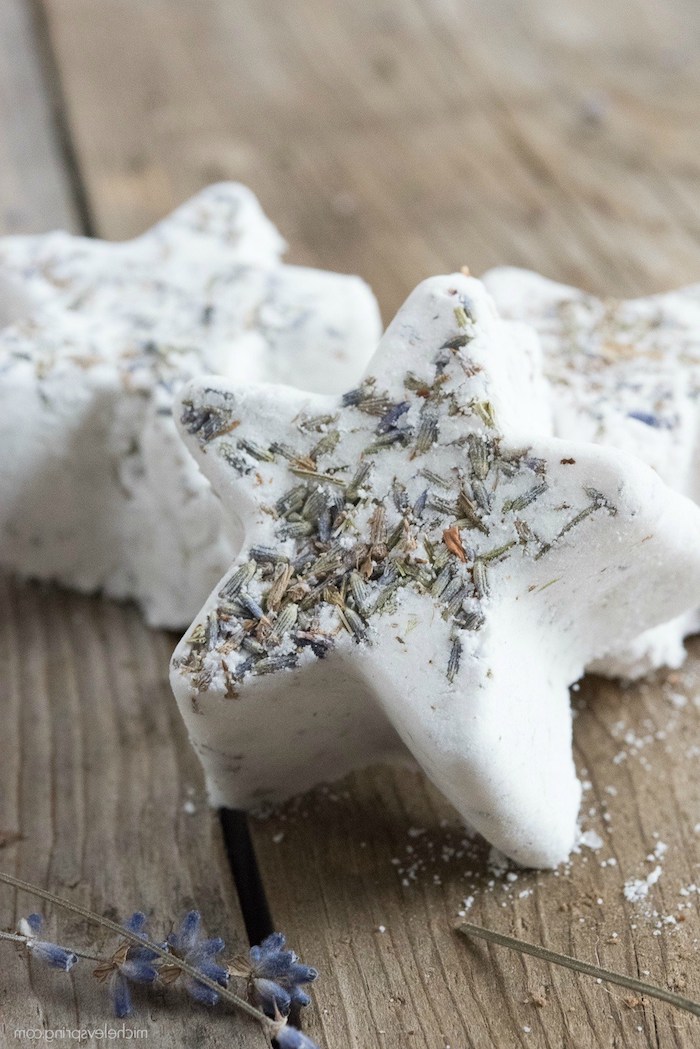 Treat yourself to a VIP bath experience!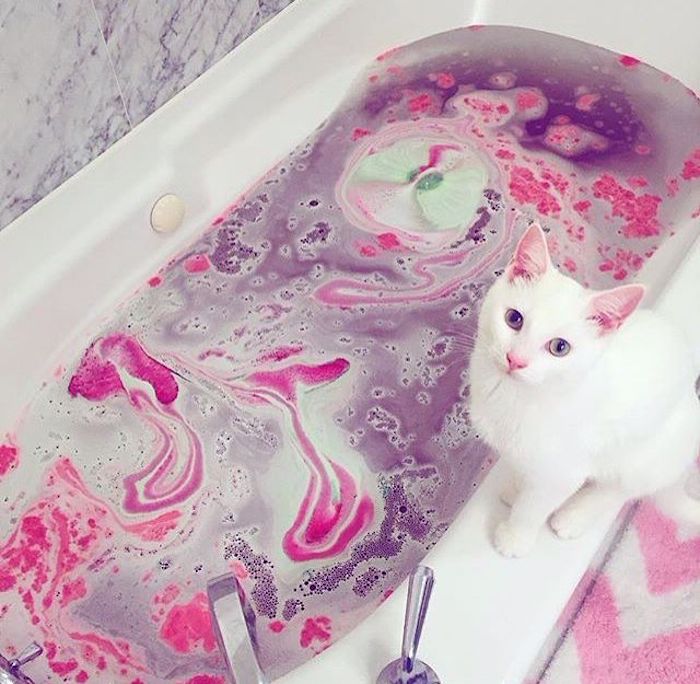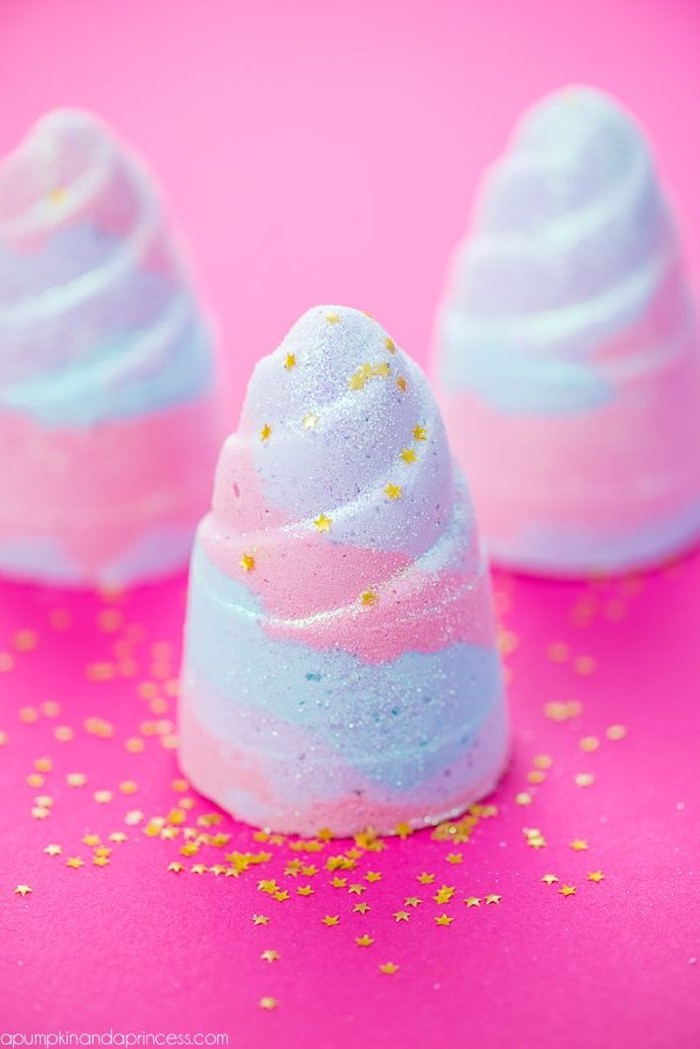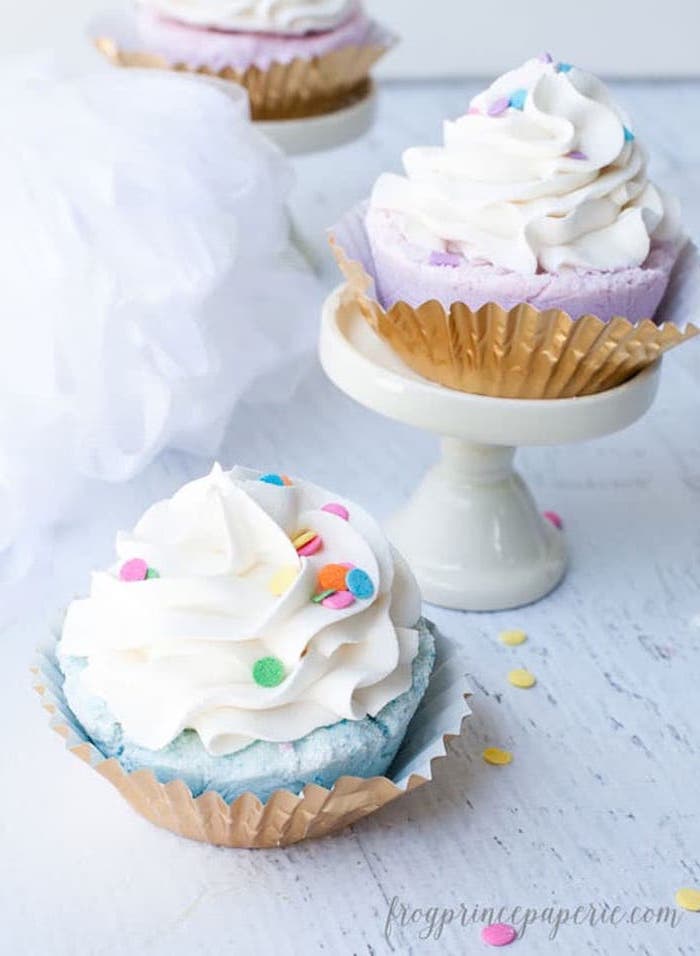 These ice cream popsicle bath bombs look good enough to eat!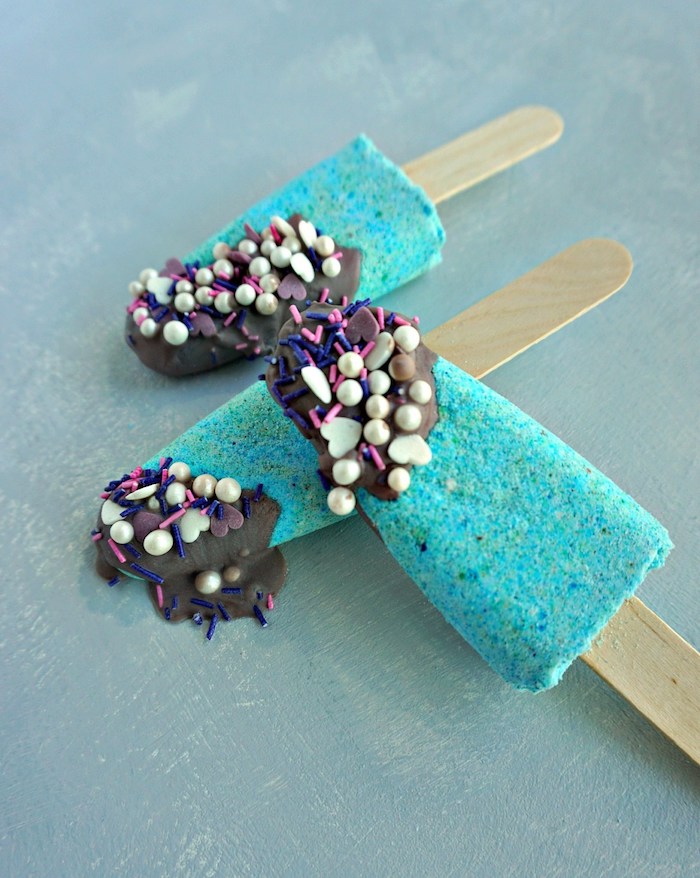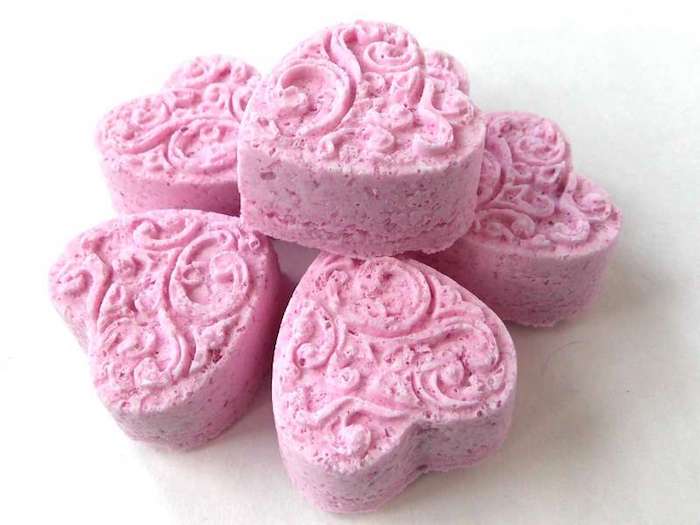 Ultra realistic mineral stone bath bomb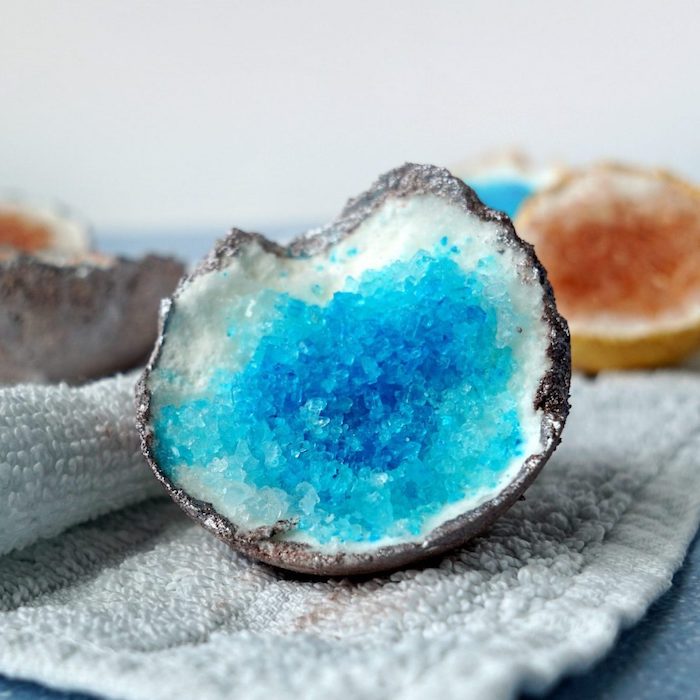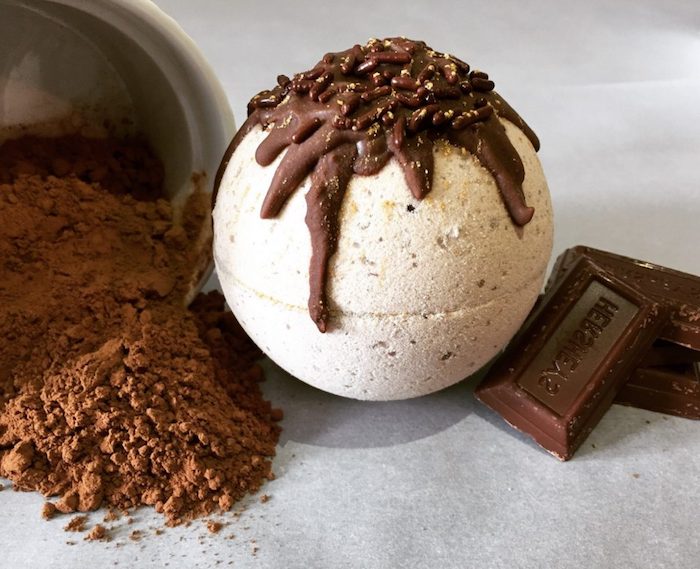 We love this little citrus owl!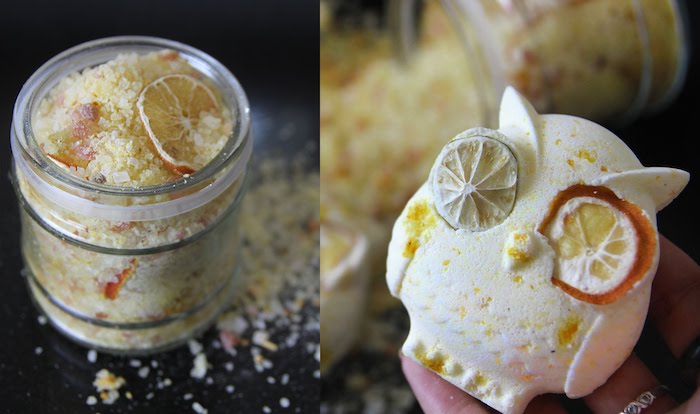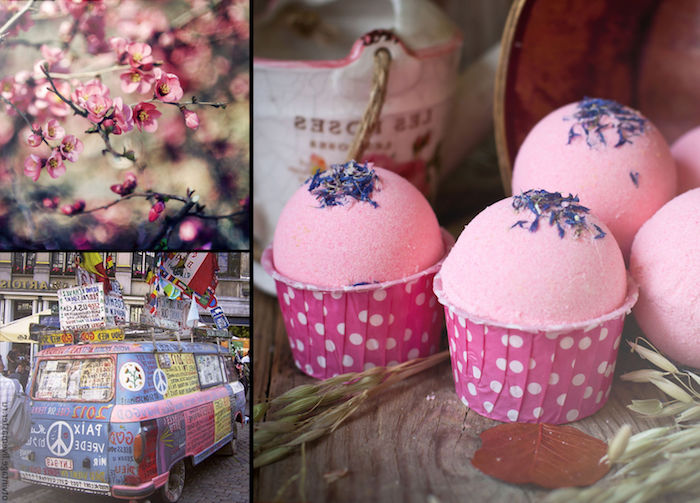 If you are too buys to make your own bath bombs – brands like Lush have some amazing selections!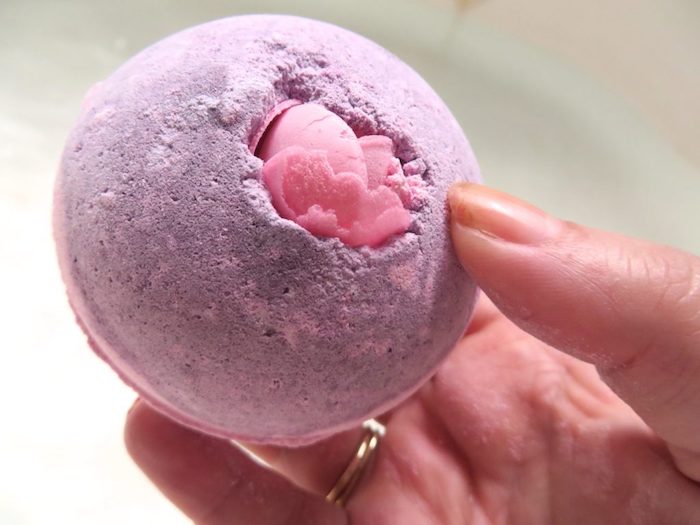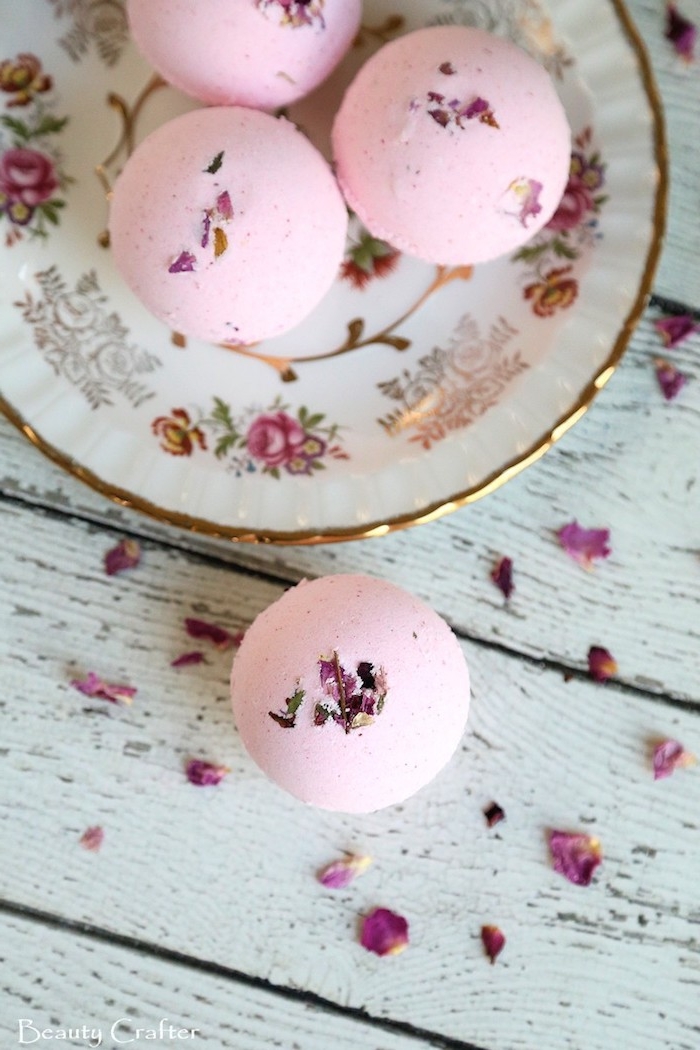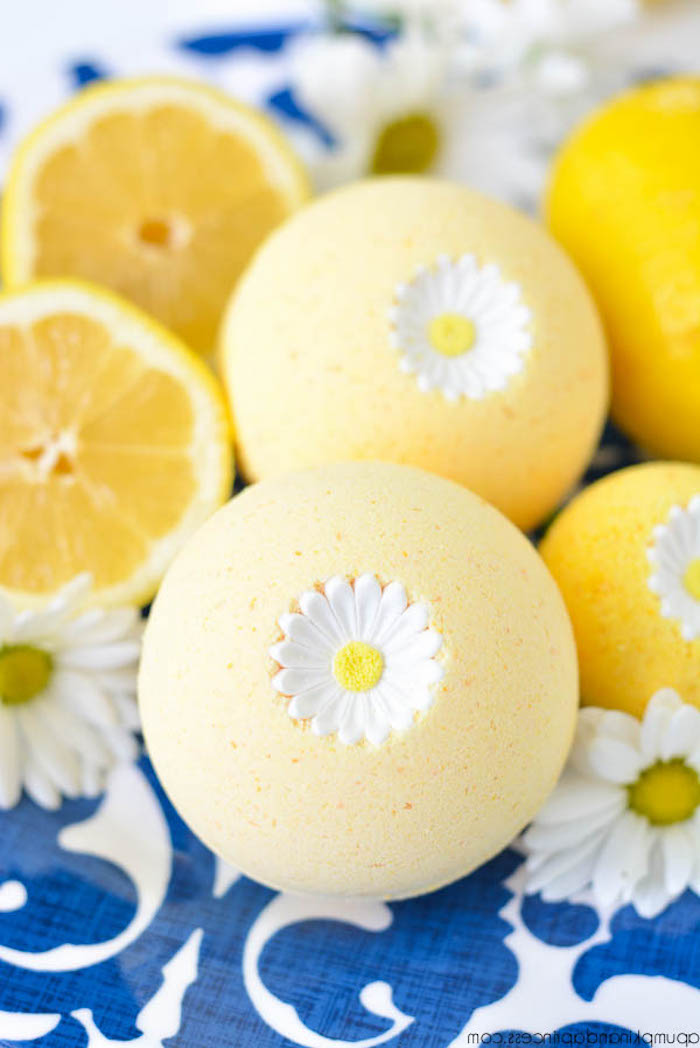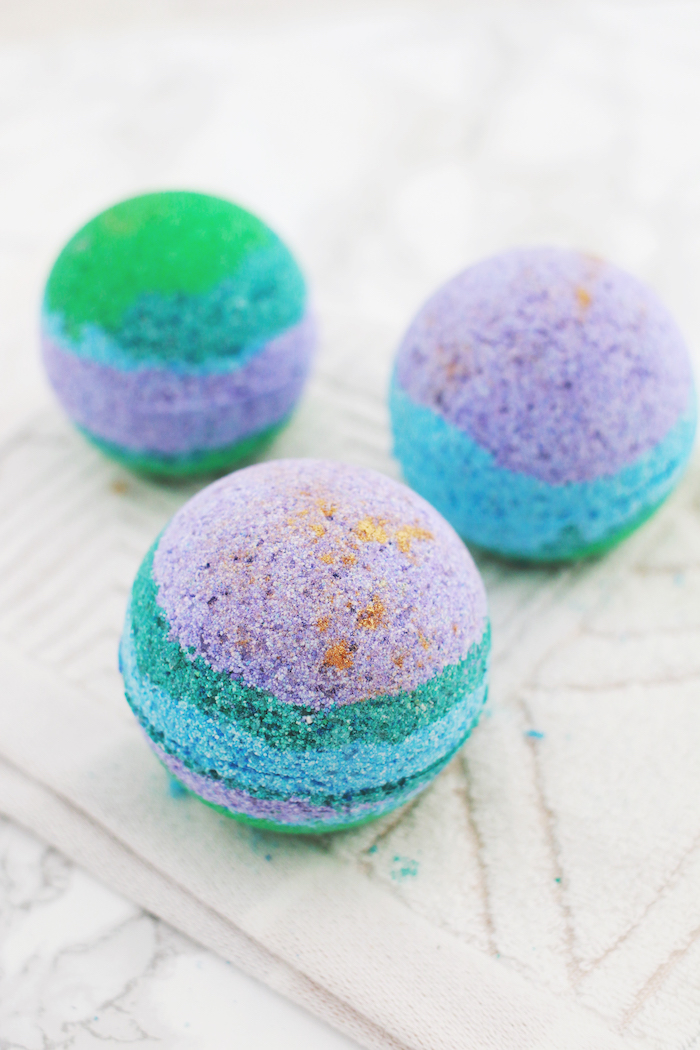 A dose of magic for your bath tub!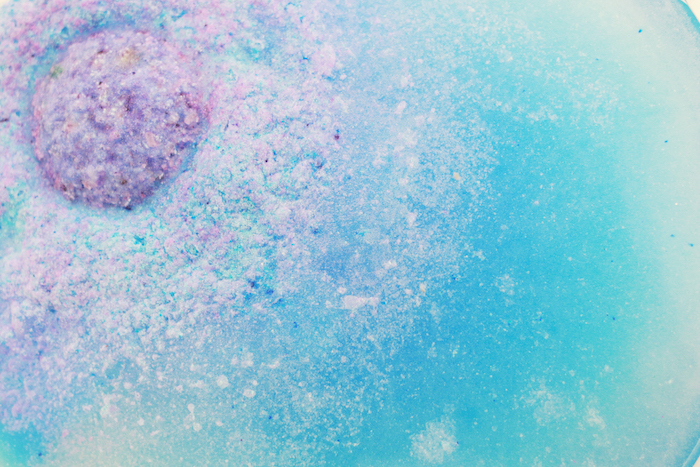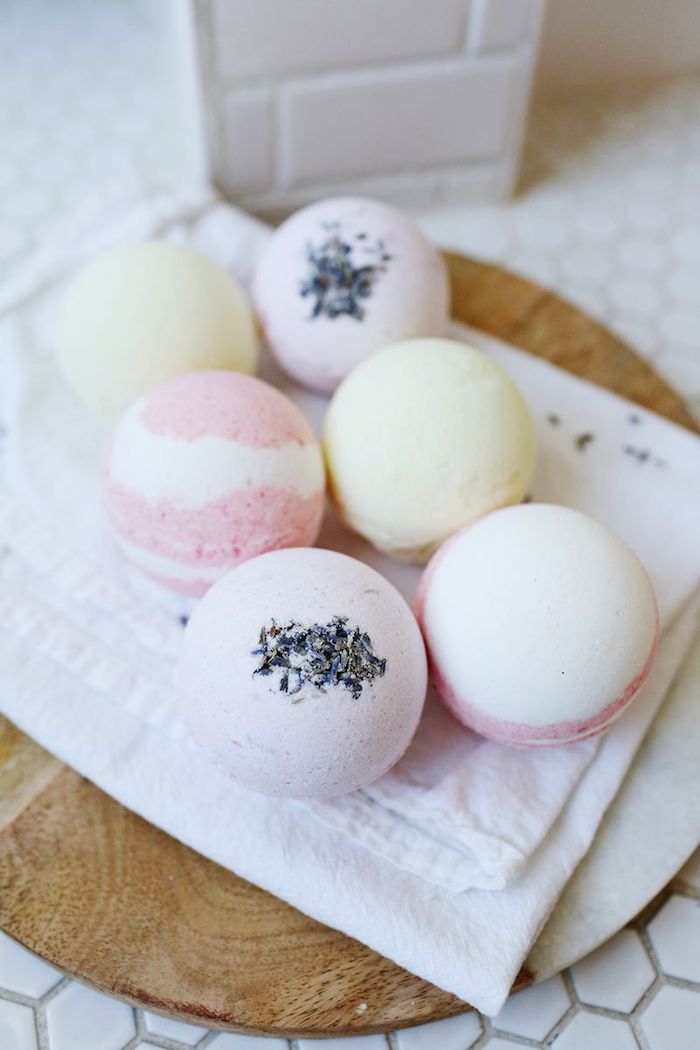 Pumpkin spice bath bomb? Yes, please!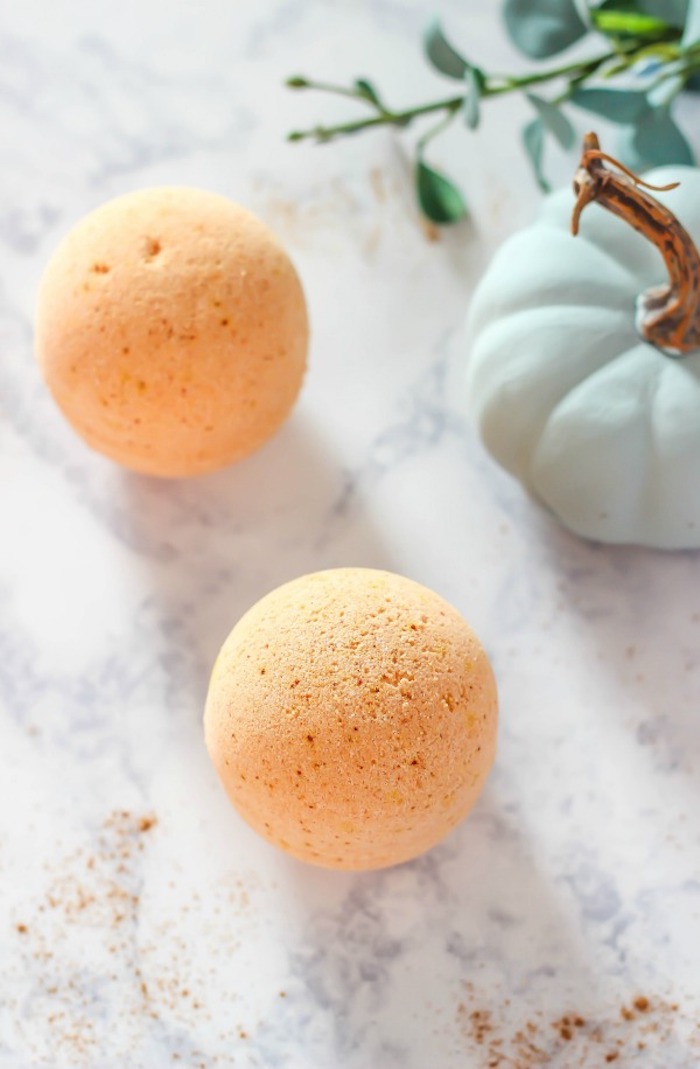 This little gem is a true piece of art!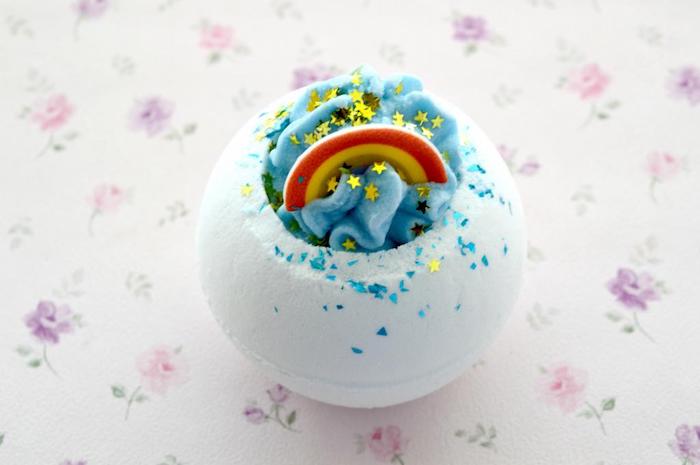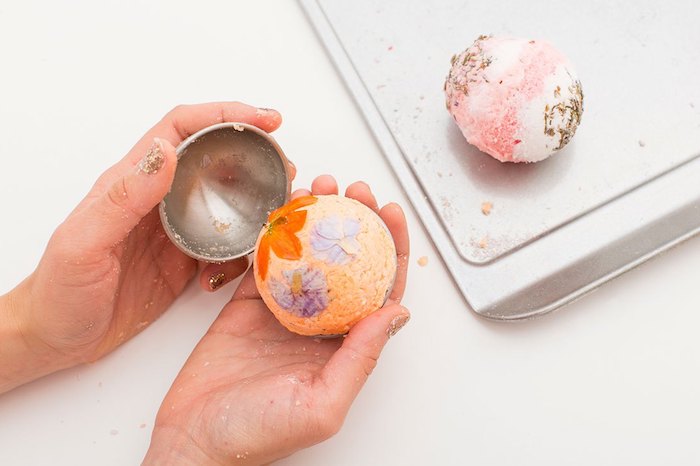 A heart-warming handmade gift for your friends and loved ones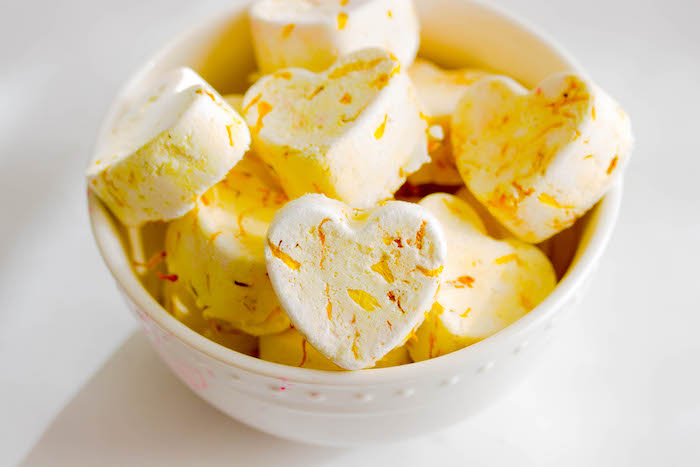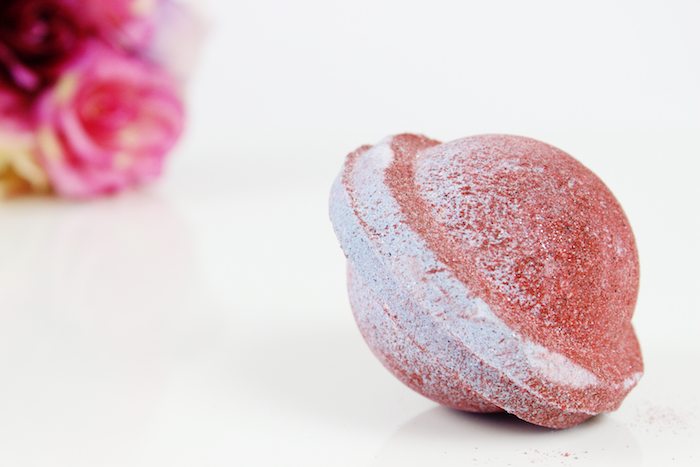 Star Wars bath bombs? Why not!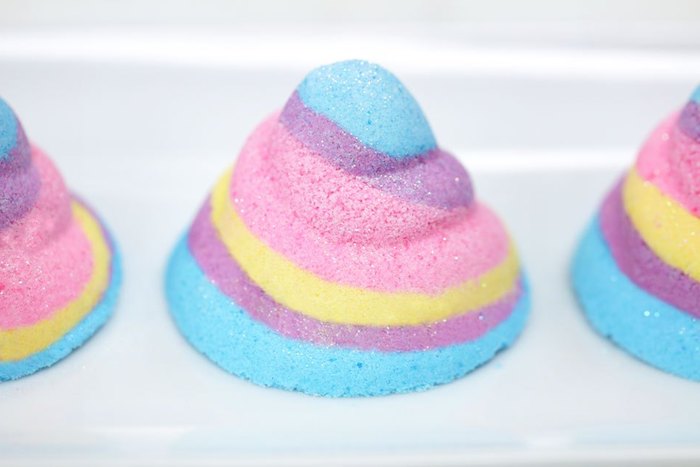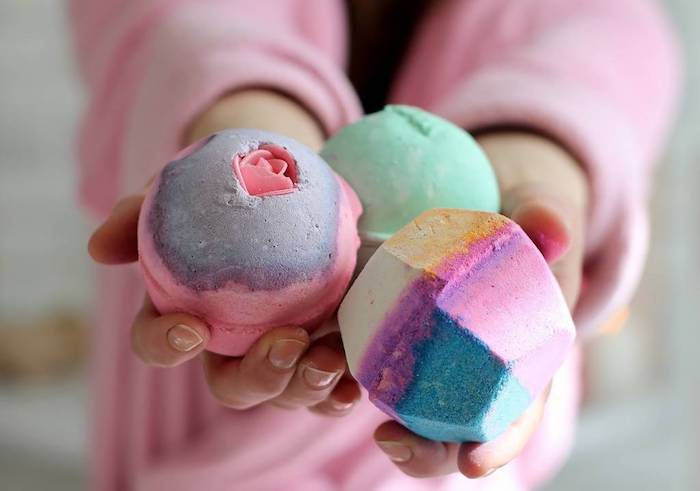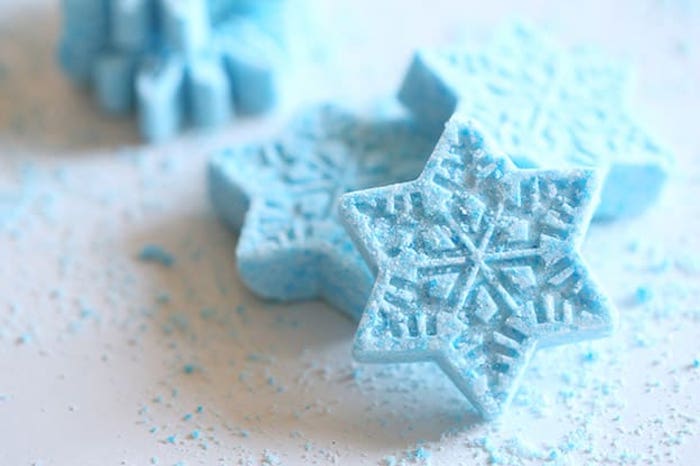 Something for ladies with a sense of humor – grow your own boyfriend bath bomb!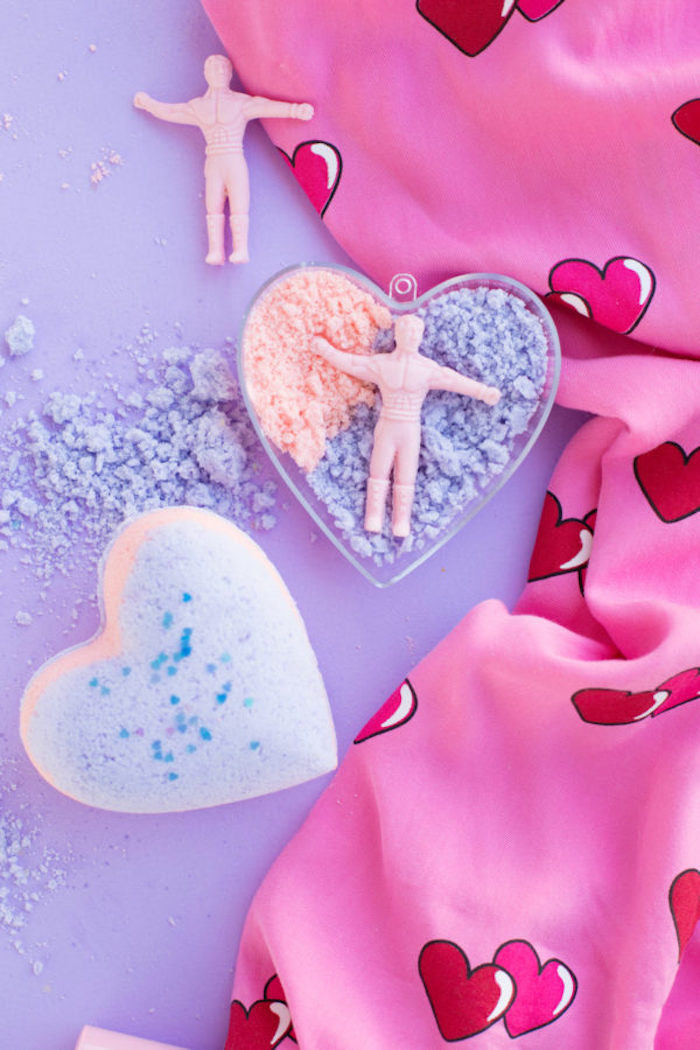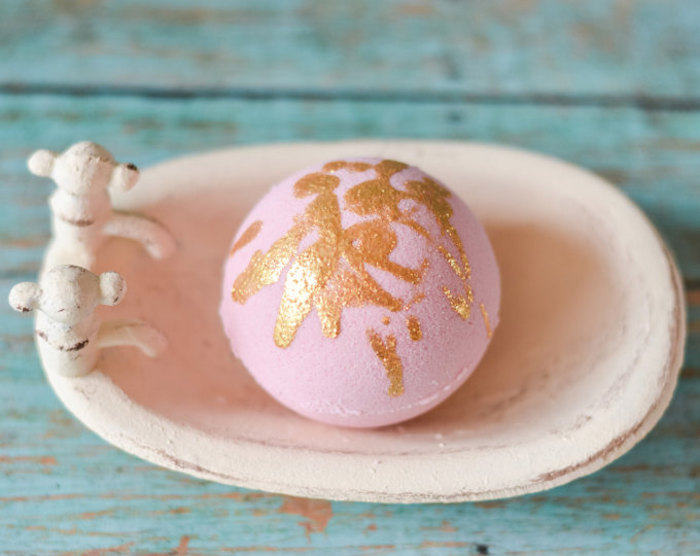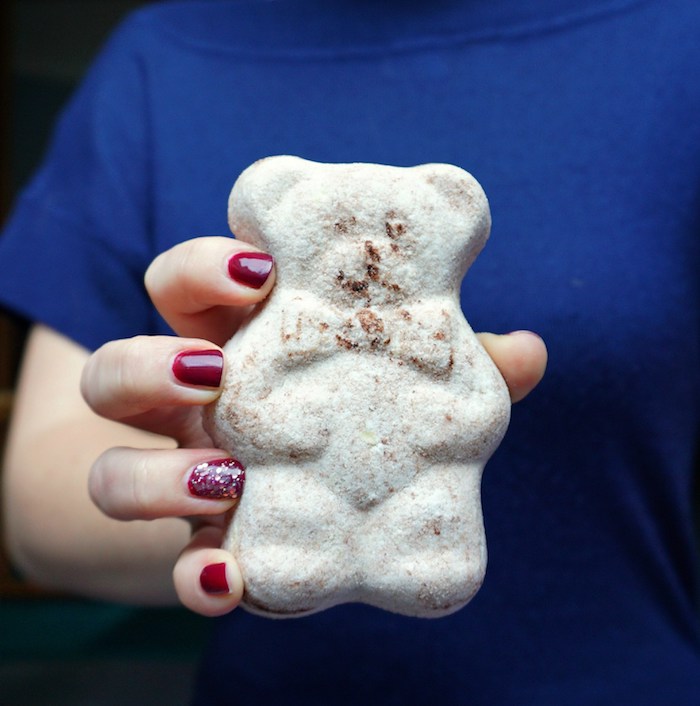 Dried flower petals add a beautiful, romantic touch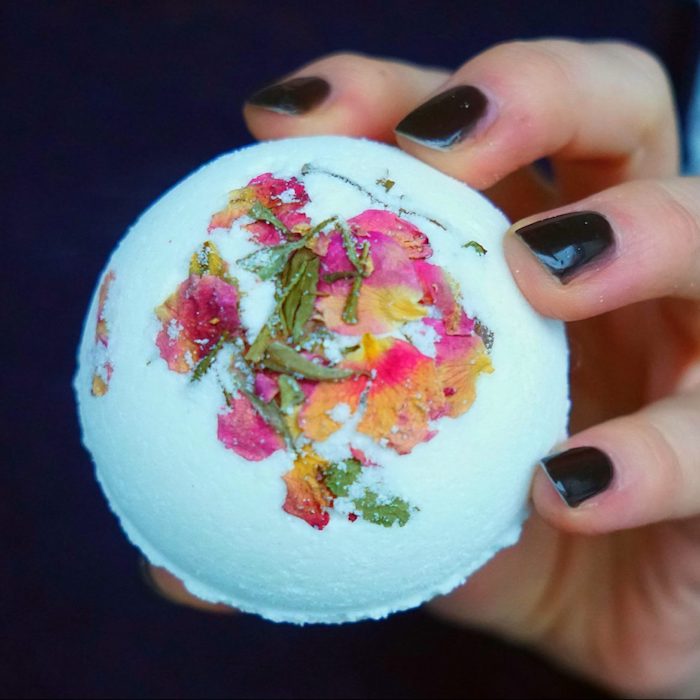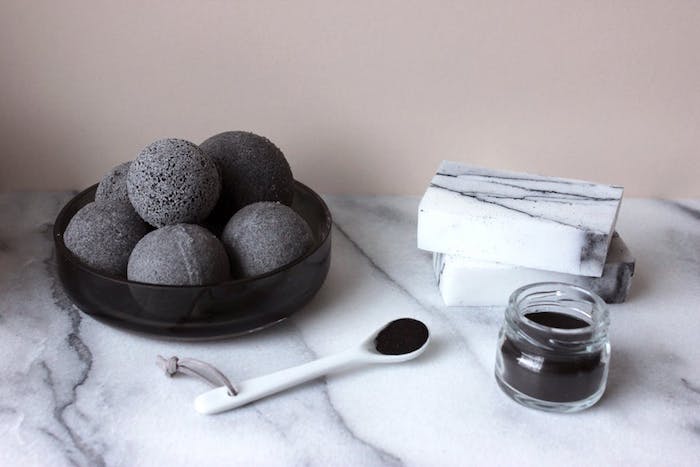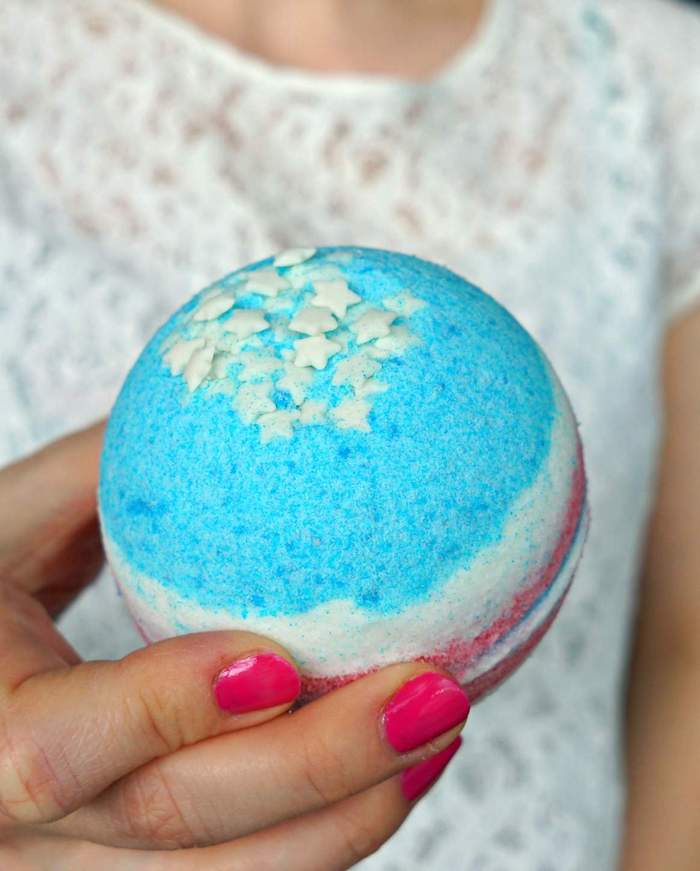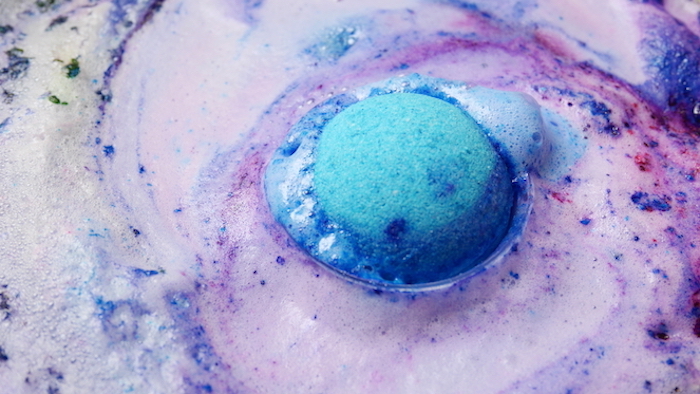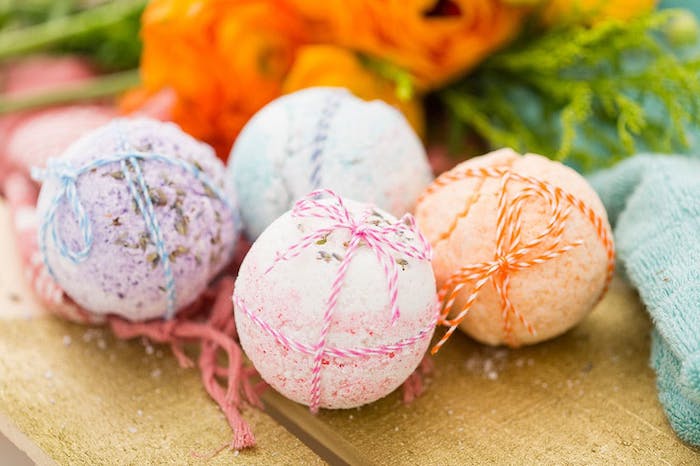 Herbal bath bomb tablets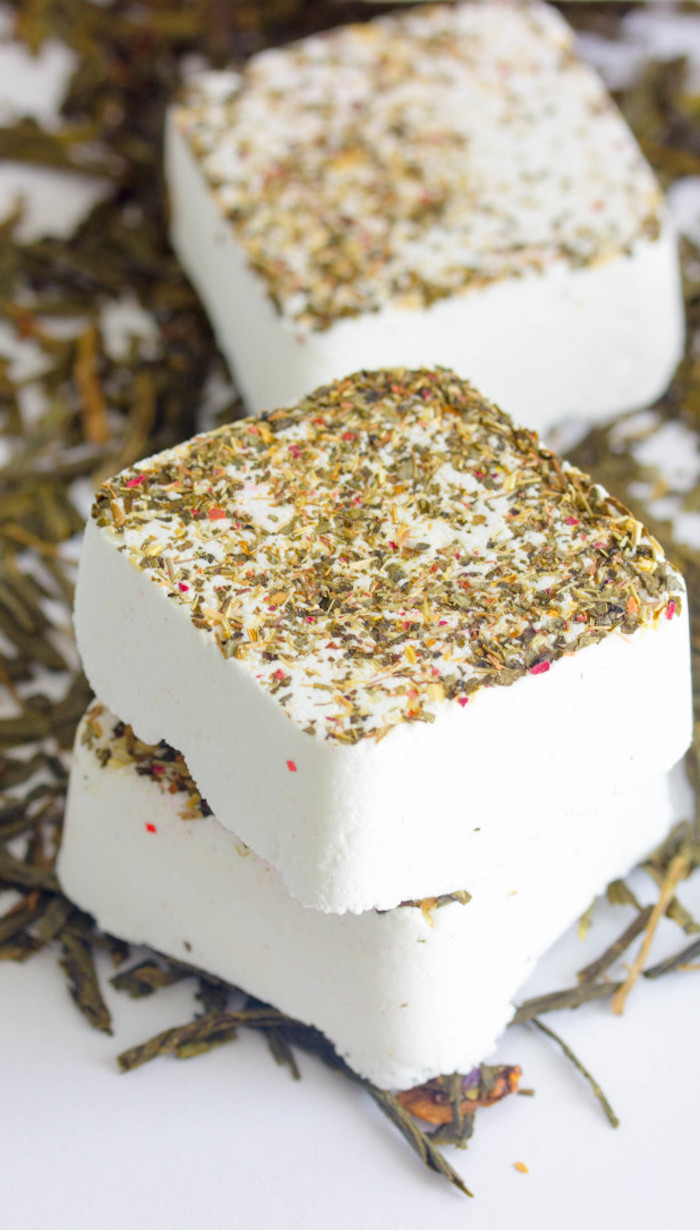 Black bath bombs are the newest craze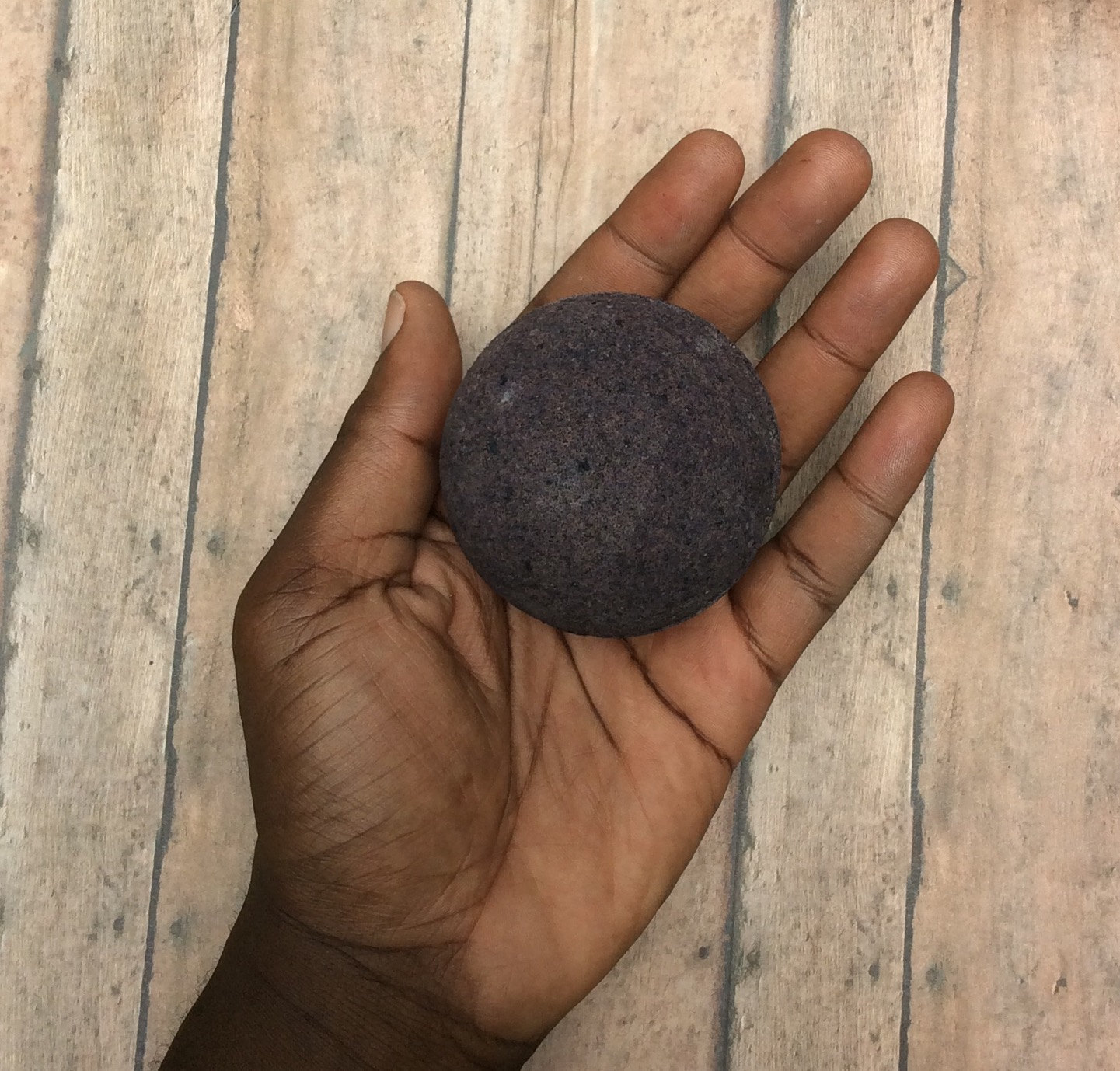 Pop one in your bath and enjoy a magical display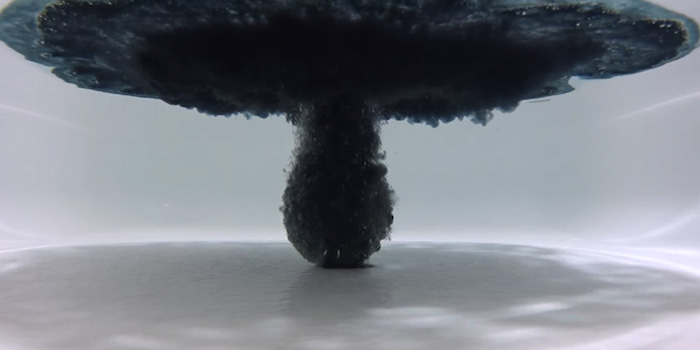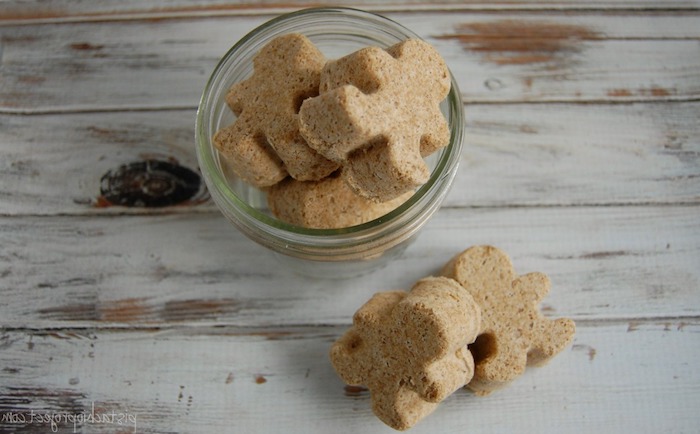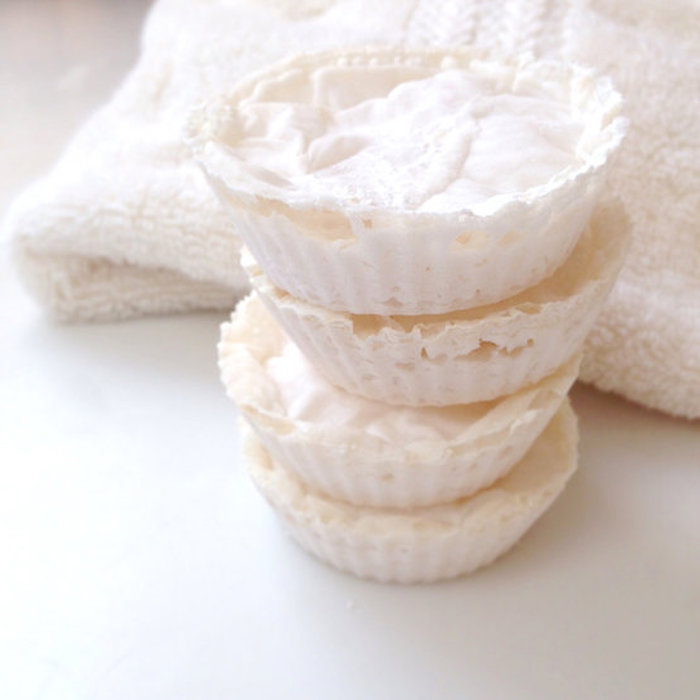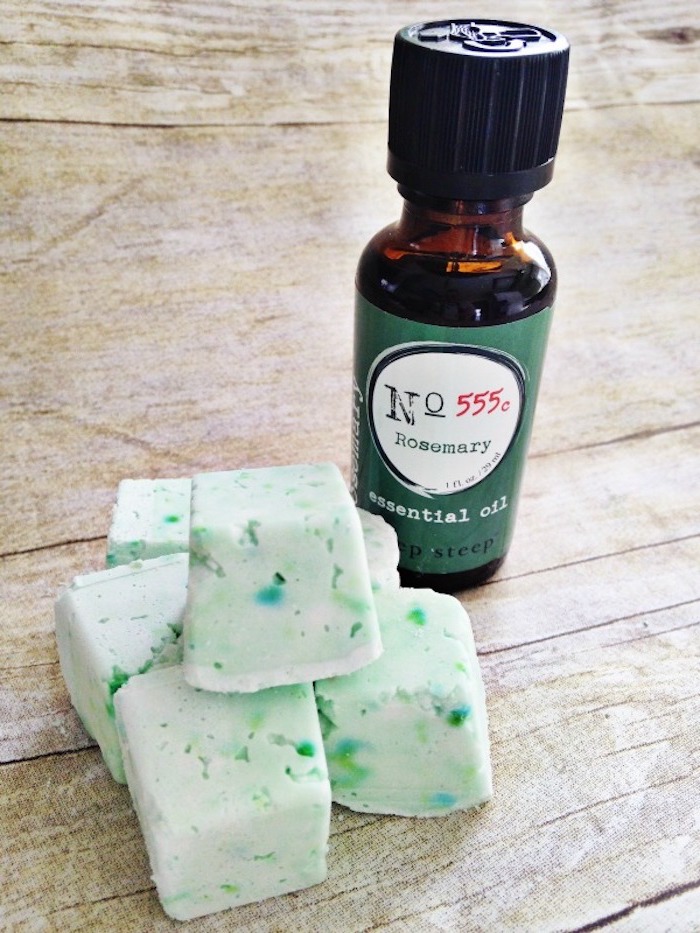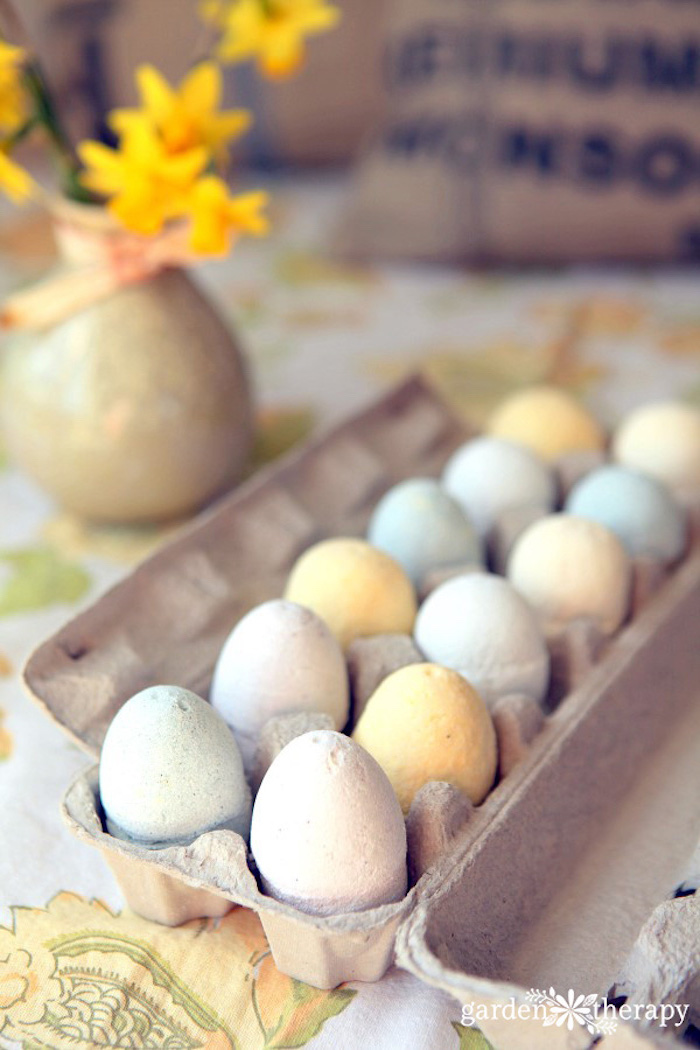 How to make bath bombs in lots of vibrant colors: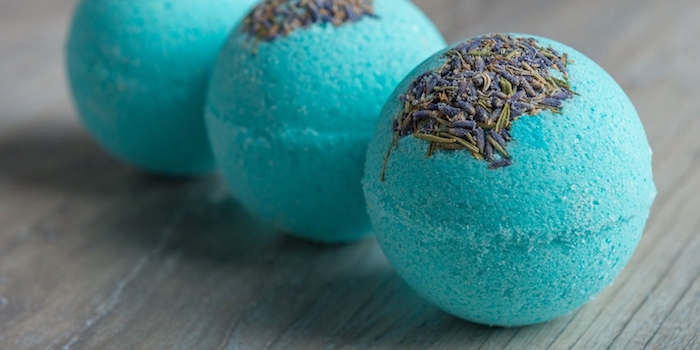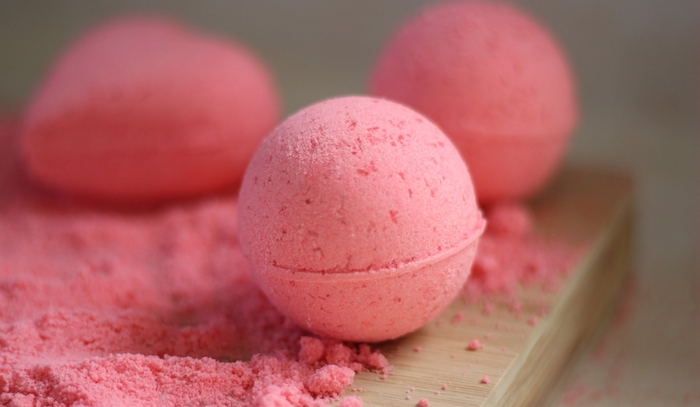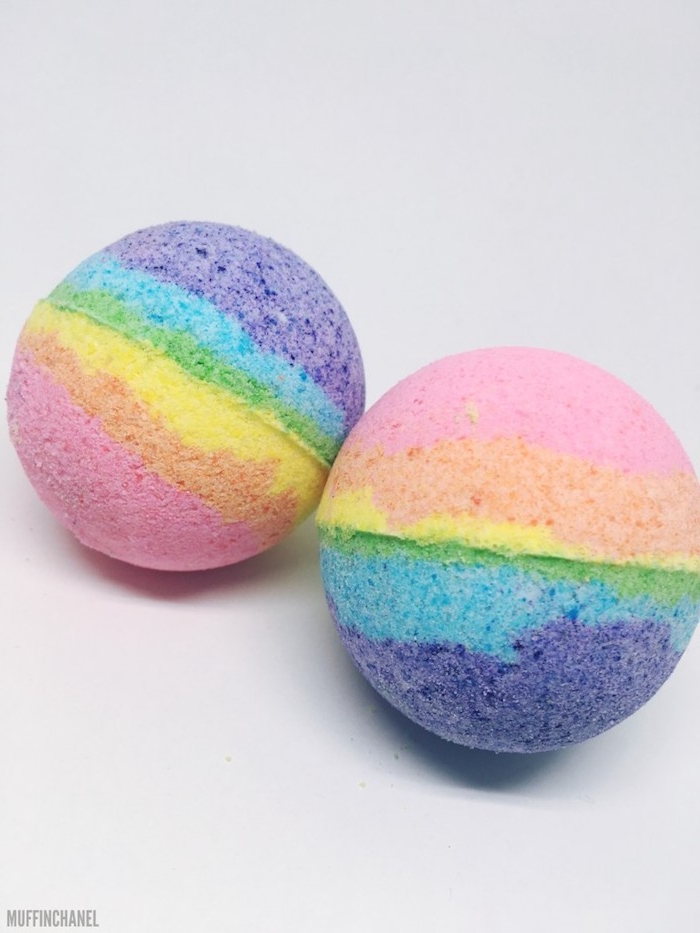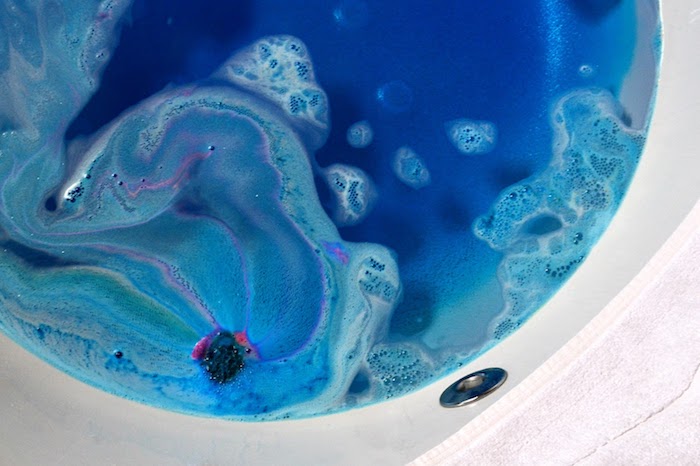 Feel like royalty with these amazing golden bath bombs!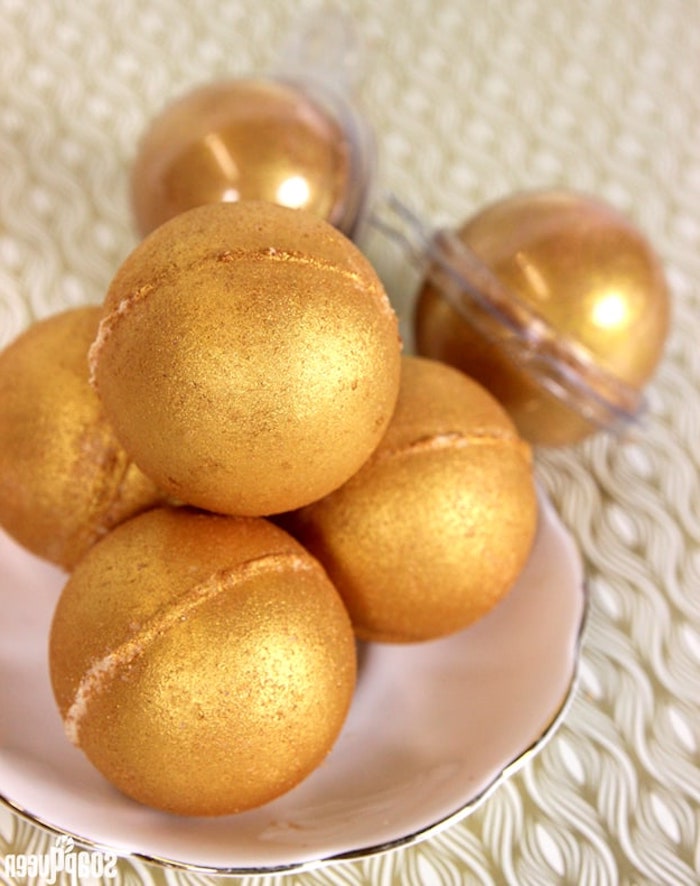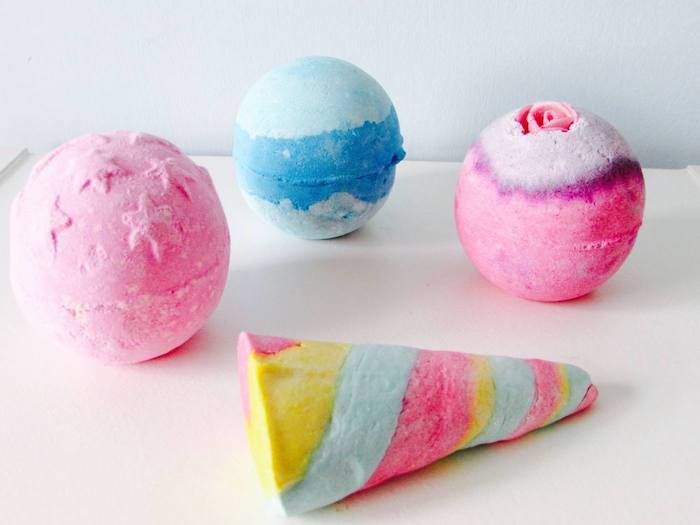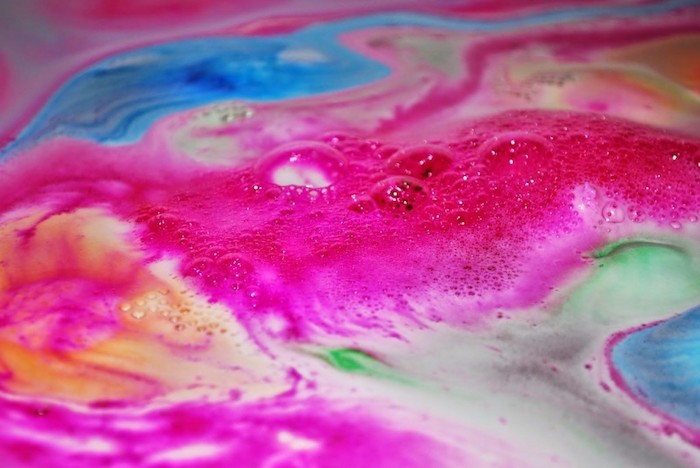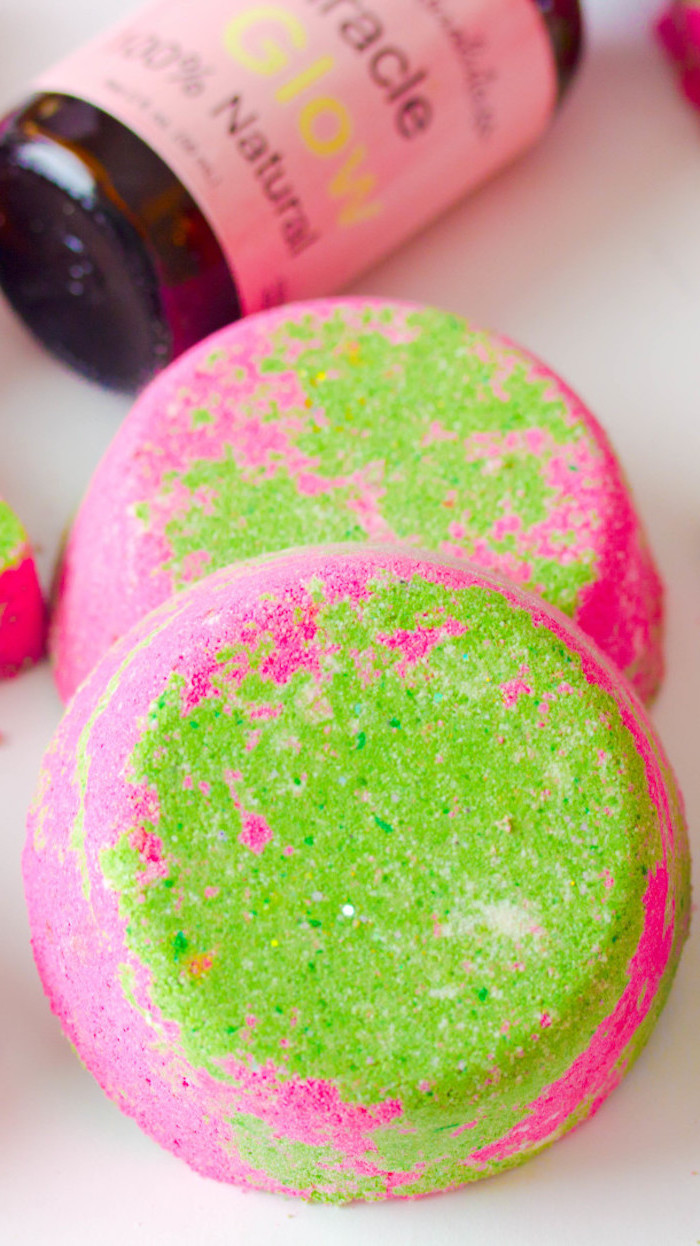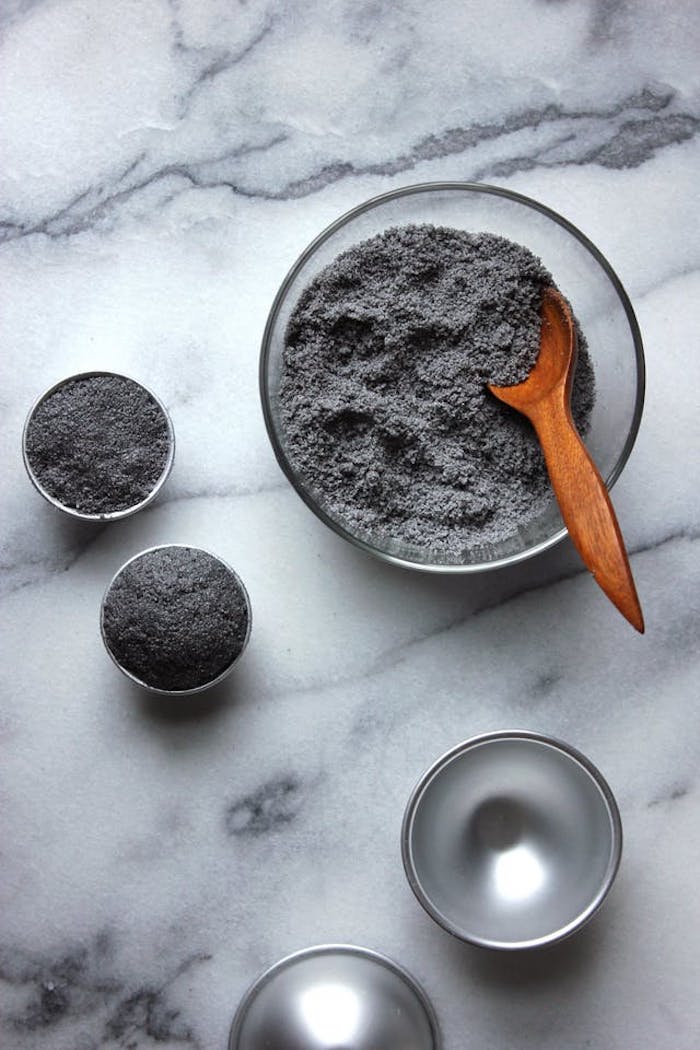 A special something for the 4th of July!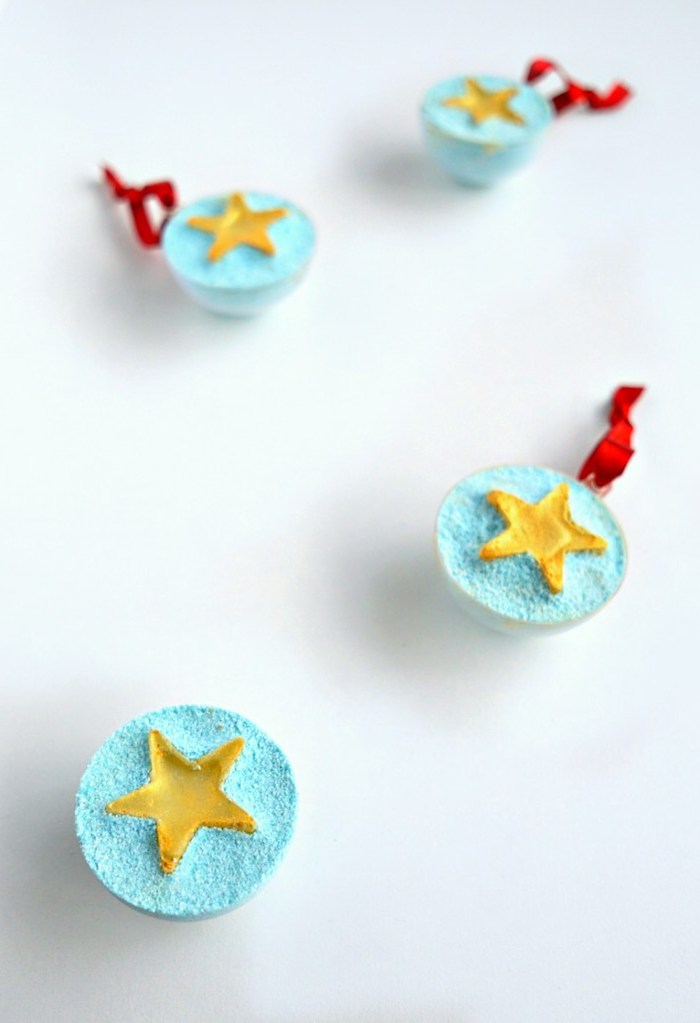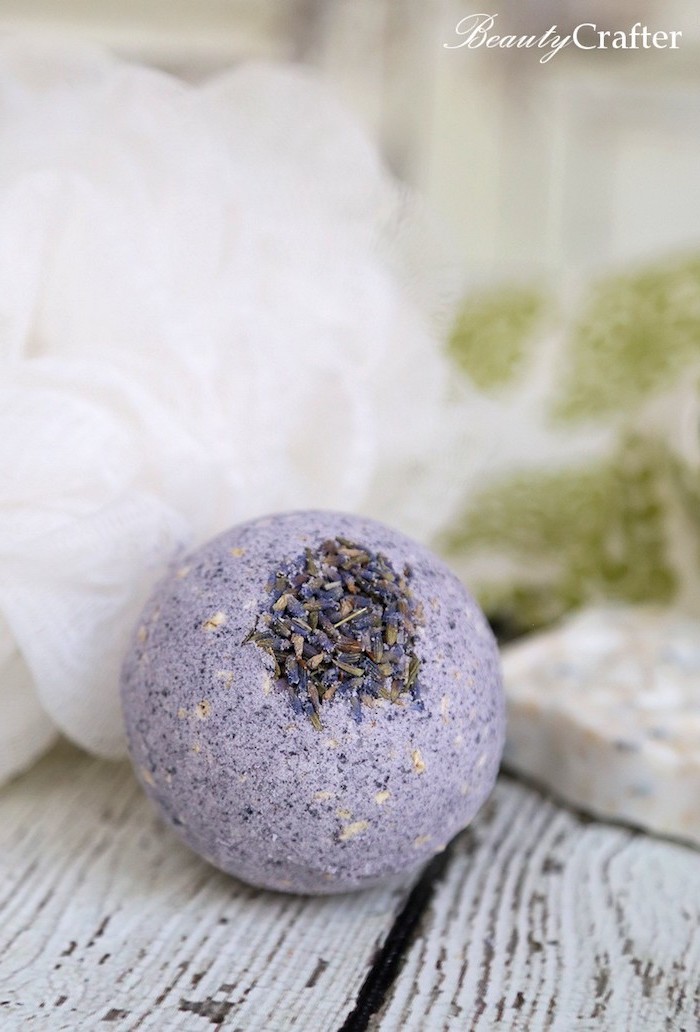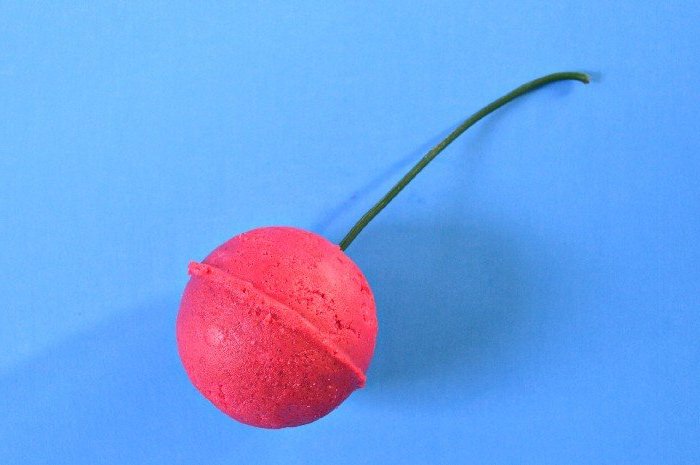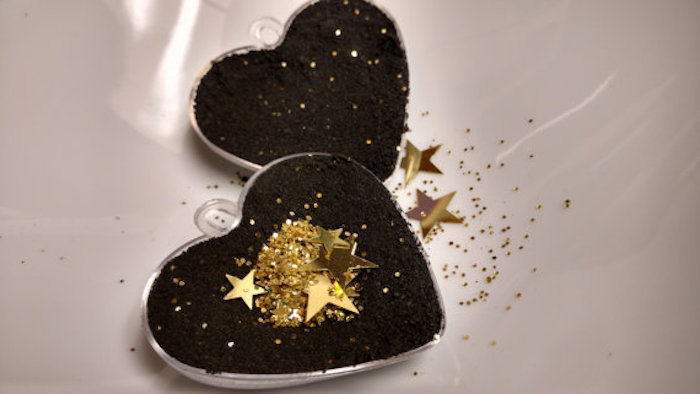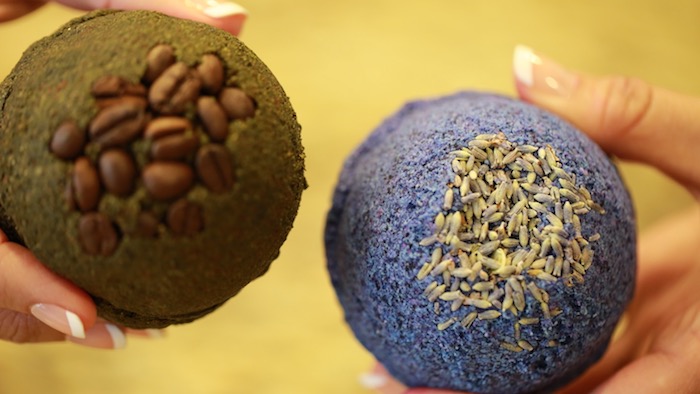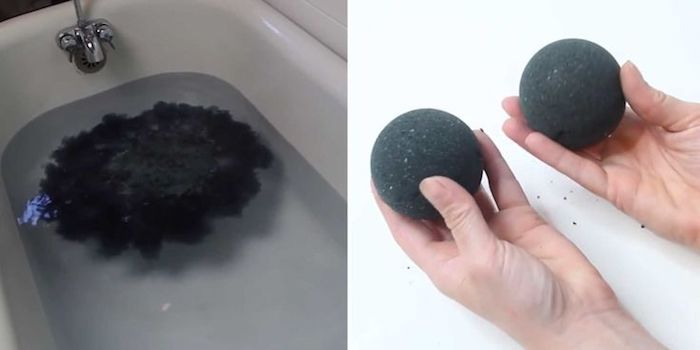 You can make bath bombs with so many ingredients – even rolled oats!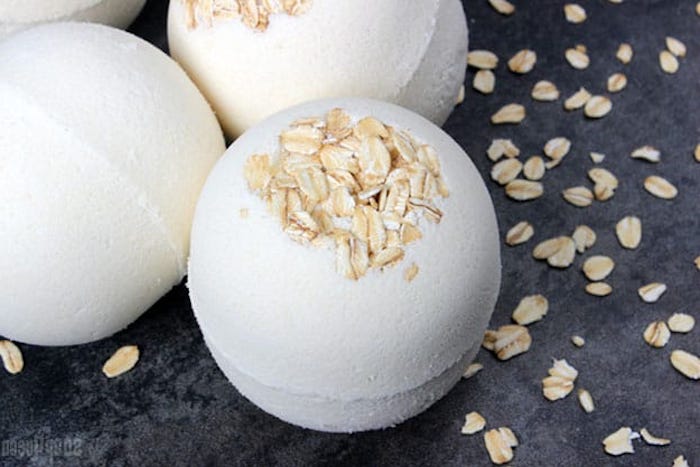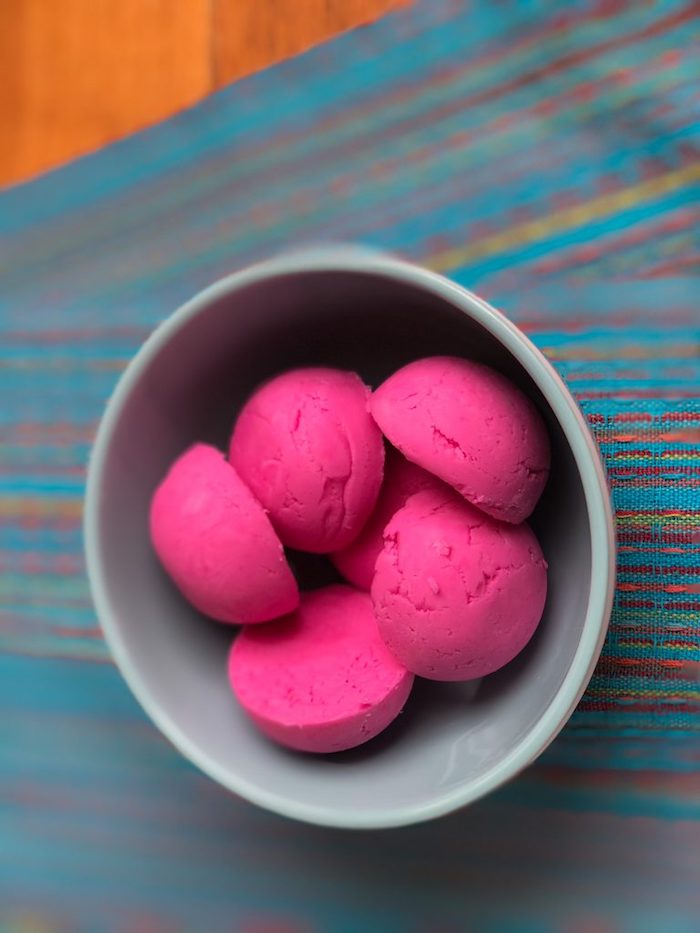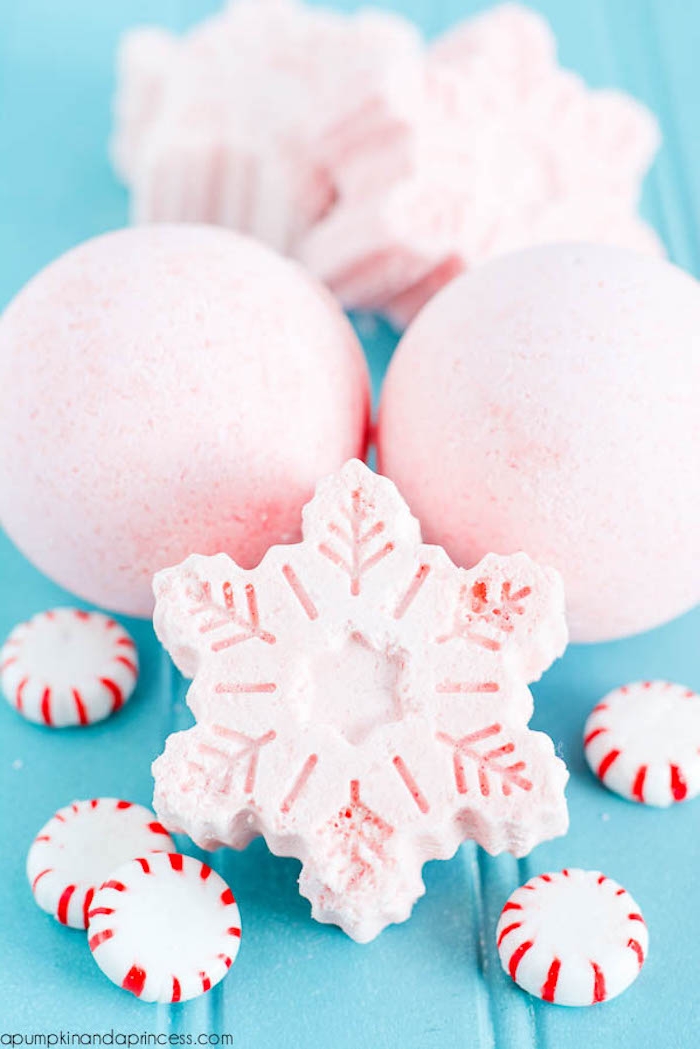 Add a gothic twist to your bath time!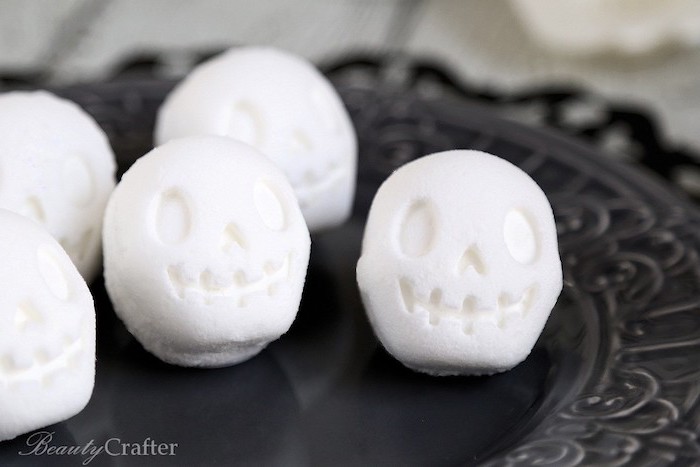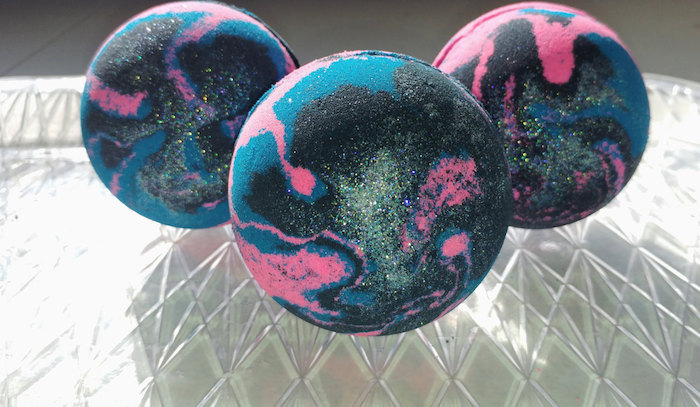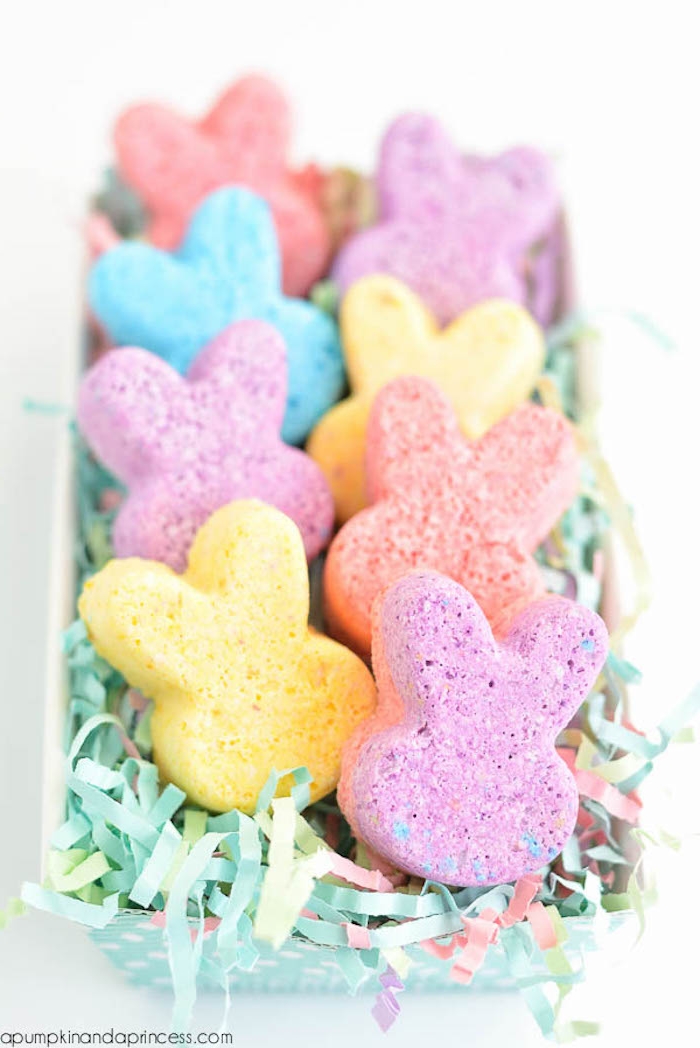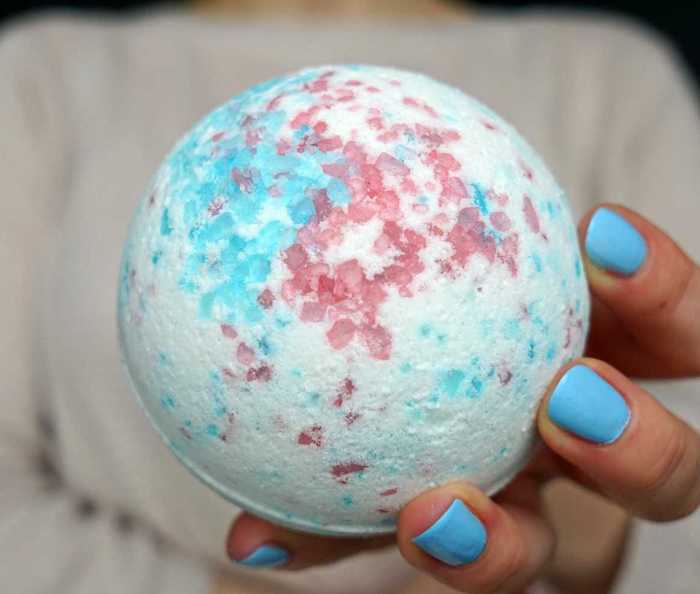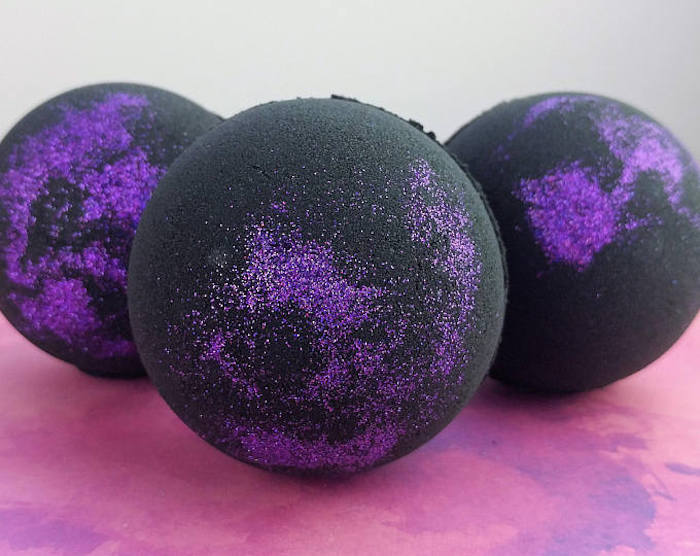 Hide an engagement ring in a home made bath bomb and surprise your partner with a truly unique proposal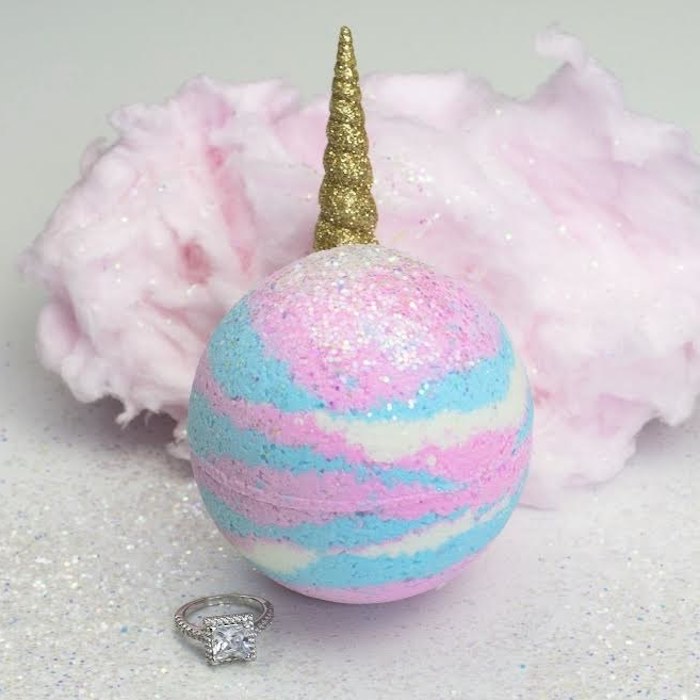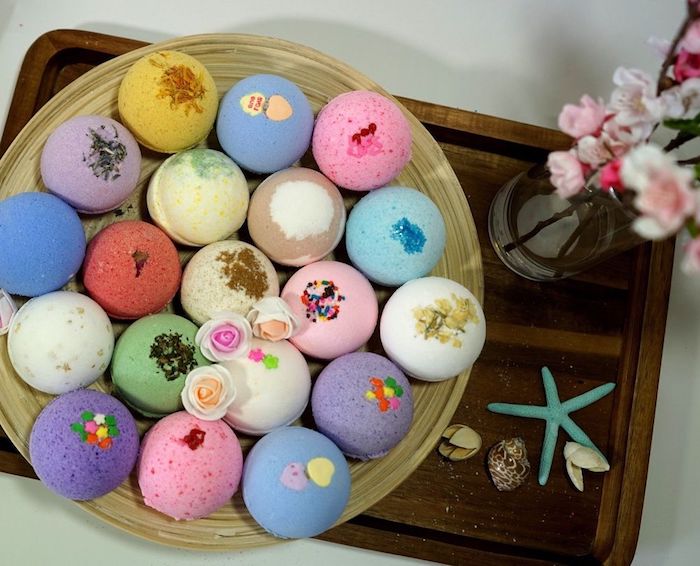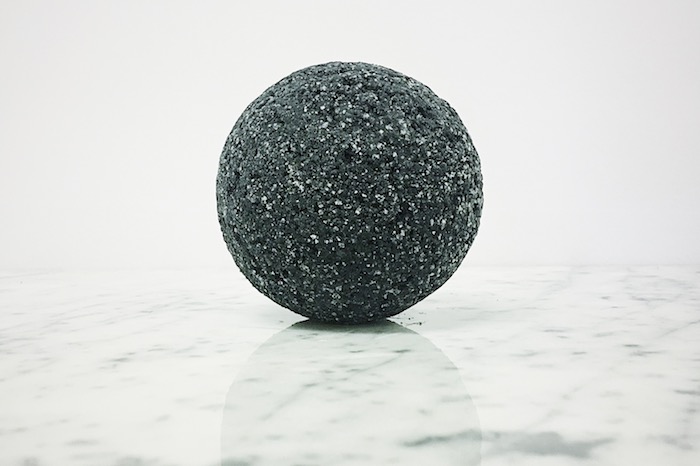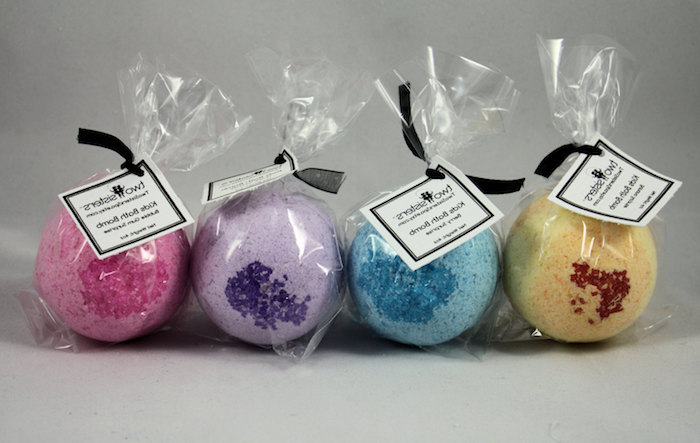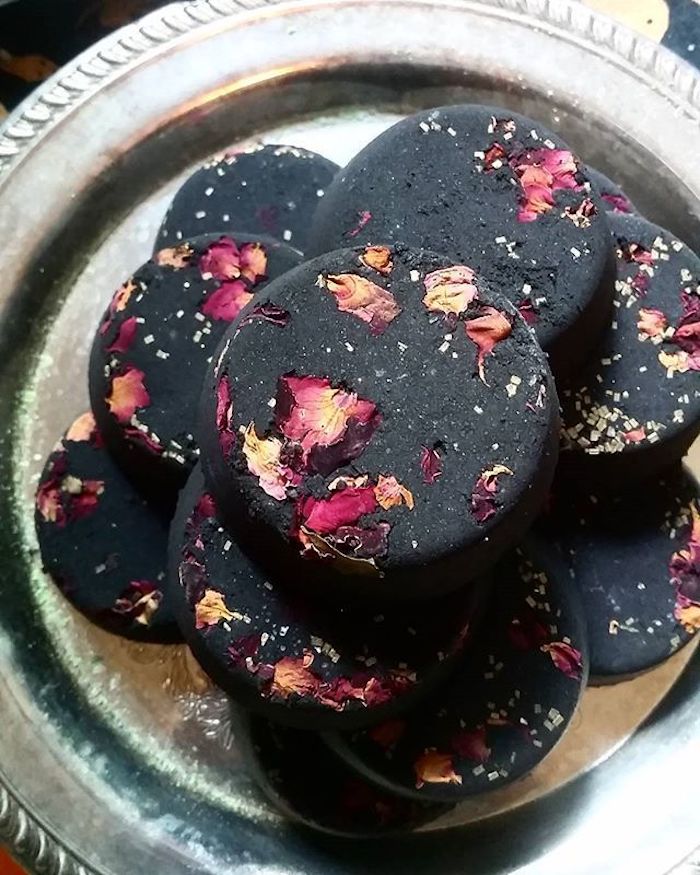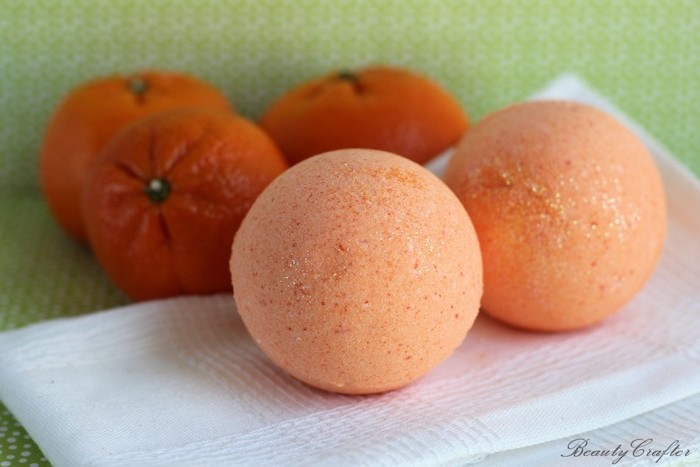 DIY bath bombs make great Birthday and Christmas gifts!